CIRE Travel London
Tzell UK
CIRE Travel London focuses on concierge-style planning for corporate travel, groups and meetings and honeymoon clients. Our London-based travel agents give CIRE's clients access to a greater network of connections, both in the UK and around the world.
London-Based Travel Agents with A-List Connections
A long-time favorite among agencies, publishers, councils and others, London's most beloved travel service is CIRE Travel. Exceptional concierge-like service is CIRE's status quo. Our travel planning services are backed by the power and reach of Tzell Travel Group (Tzell UK).
Corporate, Vacation and Honeymoon Travel Planning
We work with clients all over London and across the UK. If you are a frequent business traveler, have a honeymoon approaching or want to connect with a professional travel agency, your best choice is CIRE Travel.
Wherever You Travel. Whatever You Do. CIRE Travel's Got It Handled.
"My supervisor had a seemingly infinite list of travel preferences and quirks, not to mention complex multi-country itineraries and revenue streams to cover his excursions. It was one of the most intricate logistical balancing acts I have ever encountered; Eric and his team handled both the requested itineraries and the egos with poise and tact."
Lauren D.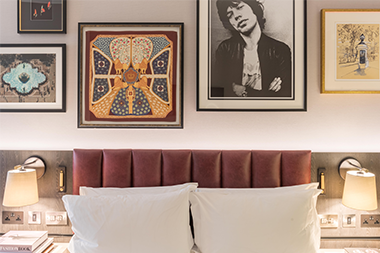 Our Favorite Things: The Trafalgar St. James, London
Not that you'd want to, but if you did… you could experience the best of London without ever leaving The Trafalgar St. James. The Trafalgar – run by dedicated hoteliers, not a corporation – is a true destination hotel, combining London's greatest modern elements and showcasing them via design, décor, food, drink and service.
Contact CIRE Travel London
101 Saint Martin's Lane
London WC2N 4AZ
United Kingdom