CIRE Travel Los Angeles
Tzell Travel West
CIRE Travel is the premiere travel agency in Los Angeles specializing in honeymoon and leisure travel. Our travel planners bring a professional touch and first-hand knowledge to planning your epic trip, as well as our buying and booking power.
Los Angeles-Based Travel Agents with A-List Connections
A long-time favorite among individuals, agencies, publishers, councils and others, Los Angeles's most beloved corporate, leisure and honeymoon travel service is CIRE Travel, a division of Tzell Travel Group. Exceptional, concierge-style service is CIRE's status quo. Our travel planning services are backed by the power and reach of Tzell Travel Group.
Corporate, Vacation and Honeymoon Travel Planning
We work with clients all over Los Angeles and across the U.S. If you are a frequent business traveler, have a honeymoon approaching or want to take a "bucket list" journey, connect with CIRE Travel, L.A.'s best choice in travel planning.
Wherever You Travel. Whatever You Do. CIRE Travel's Got It Handled.
"Once our honeymoon began, all we had to do was follow the detailed itinerary they provided us with that contained all flight, hotel and transfer information. It was very smooth! Katy was available the whole time if we needed to email or call her with questions. It was nice having that security while so far from home, especially when our luggage was temporarily lost in Italy! Katy made sure the luggage was located and safely delivered to our hotel."
Michelle R.
New York, NY, working with our Los Angeles office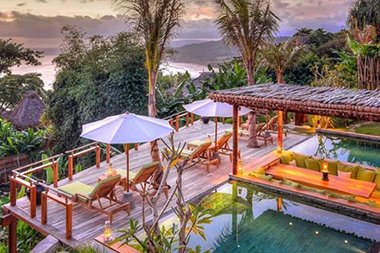 Contrasting Honeymoons for Couples Who Have Different Ideas of Paradise
You want to honeymoon in an exotic location and experience things you both will remember for a lifetime. That you can agree on. But, you might have different ideas on where that location is and what those experiences involve. With a contrasting honeymoon, you both have the honeymoon of your dreams and can save the compromising for grocery shopping and house cleaning.