Reward Travel Planning: Stress-Free for You, Unforgettable
Experiences for Your Staff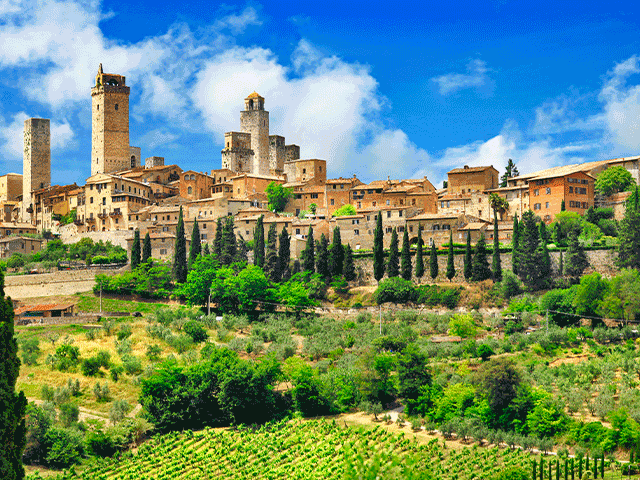 Of all the perks and incentives corporate leaders have at their disposal to motivate and reward their employees, incentive travel ranks at the top of the list. Caveat: high-performing personnel have high expectations from incentive travel. In other words, to truly be a reward, your incentive travel program has to go beyond the typical vacation.
Incentive trips today "feel" different than reward trips of the past. Our incentive travel planners are arranging travel plans for hundreds of employees who are located across the globe, for small groups or individuals. We're creating backup plans in case of illnesses or emergencies for employees and their plus-one. We're arranging incentive trip itineraries personalized to the group or the individual. And, we're doing it all using CIRE Travel's A-list connections and firsthand knowledge.
Your Best Team Members Deserve the Best Incentive Travel Itinerary
Companies rely on CIRE to deliver exceptional, concierge-style incentive trips for employees who deserve an unforgettable, luxury experience—regardless of their definition of what that experience entails. Not only do they deserve it, they've earned it. An epic incentive trip is in order with experiences you can't book online and is outside your team's skill set to arrange, not to mention the time and travel industry connections required.
Choose CIRE Travel to handle your incentive travel program for groups, such as:
President's Club
Eagle's Club
Gold Club
Leaders Council
Diamond Club
Sales Excellence Club
Achiever's Club
Chairman's Council
Unplug, Inspire and Strengthen Connections and Loyalty with Your Incentive Travel Program
Traveling is good for the soul whether the incentive trip is given to mark a professional milestone, an employment anniversary, reaching a sales or production goal, or as an employee perk. Getting team members and executives out of their environments and exploring the world encourages them to unplug, be inspired and strengthens their connections and loyalty to your organization.
Ensure your travelers enjoy all the benefits of their incentive trip without any work on your part. Our global network covers incentive travel services including, but not limited to:
Destination selection
Air travel management
Budgeting assistance
Ground transportation
Accommodations
Special handling and personal traveler communication
Arrival and departure manifests
Entertainment & activities
24/7 direct access to proactive incentive travel planners
Our incentive travel advisors are behind the scenes attending to every detail—some you'll see, some you won't. We pull strings to handle any changes in plans or issues that pop up. We drop names to get those special perks and amenities that'll make your incentive travel program the envy of the corporate world.
EXPLORE ITINERARIES FOR INSPIRATION: From Cancun and Banff to Italy and Germany, CIRE shares trends and recent trips.
Travel Gift Cards and Prepaid Vacations
One of the most exciting trends in the corporate world is company-paid trips for employees. We're seeing company leaders invest anywhere from $1,800 to $20,000 for their employees to travel during their paid time off with the intent of improving quality of life and overall well-being. Travel gift cards and prepaid vacations allow employees to redeem them whenever they want, wherever they want while still taking advantage of our luxury travel planners.
Incentivize and reward your team's hard work without creating extra work on your part. Contact CIRE Travel today!
Wherever You Travel. Whatever You Do. CIRE Travel's Got It Handled.
"We got a solicitation voicemail yesterday from some corporate travel agency down the street, and I made a point of calling them back just to tell them that we were so happy with our travel guru, CIRE Travel. We didn't need to hear about their corporate travel planning services because we were not looking to change. Shortest solicitation call of my life."
---
"Eric is truly the best travel planner. He goes above and beyond every time, without fault. He seizes absolutely every opportunity to improve and enhance your travel experience. As a client, I know I benefit each trip from the relationships he has established, and the credibility and outstanding reputation he has earned in the industry. His disposition, ease, and professionalism qualitatively set him apart. Regardless of the request, the urgency, the challenge, he handles each issue and transaction with a calm and efficient attitude. Above all, he is just a great person and simply such a pleasure to work with. I have and will continue to recommend Eric, without hesitation and unconditionally, to anyone who needs a corporate travel agent. And if you think you don't need one, after working with Eric for a couple of times, you'll wonder how you lived without him."
---
"Eric is so great that he takes care of problems before you even know there is a problem, especially with weather delays and other travel snafus. I cannot say enough good things about Eric and his team and highly recommend them for both personal travel and corporate travel planning needs!"
---
"Eric is wonderful! He helped me organize a week-long conference in New Delhi and he managed each piece seamlessly—from the flights to the hotels to the ground transportation. He knew all about our various options within New Delhi and helped weigh in thoughtfully as we finalized our contracts with each vendor. He was a genuine pleasure to work along every step of the process!"
---
"I was spending countless hours on travel booking and airline websites. What was taking me a ridiculous amount of time to do, CIRE Travel handled in minutes. And with a trip involving three airlines and four airports, I'm relieved knowing that if something goes wrong, I just call CIRE."
---
---