Luxury Travel is Truly About Industry Connections & World Knowledge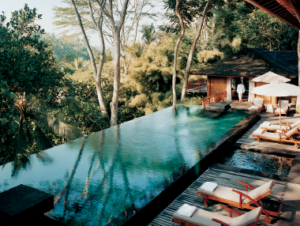 Of all the places to travel in the world, how do you choose where to go and who do you know who can open doors to truly extraordinary experiences? Like afterhours tours not offered to the public. One-on-one guided adventures with local experts. Behind-the-scenes opportunities reserved for VIPs. The best flights and private ground transportation. Unique, luxury accommodations the likes of which most will have never seen or heard of. Luxury travel is truly about having industry connections and world knowledge, and no one puts theirs to use on your behalf like CIRE Travel.
Planning Luxury Travel Needn't Be Complicated
The planning phase should be an exciting and pleasurable kickoff to your vacation. A trip this special hinges on no detail going unnoticed; however, that is our duty. Between the personal travel experiences of the entire CIRE Travel team, there isn't a corner in the world we've left untouched. Our luxury travel planners' cumulative expertise covers Australia, southeast Asia and South America to Europe and Africa, and we've cultivated relationships with like-minded luxury travel connections along the way.
What Does a Luxury Travel Planner Do That I Can't Do for Myself?
Similar to your accountant, banker, attorney and wealth advisor, CIRE's luxury travel advisors have a wealth of experience in our field – knowledge and connections available only to our clients. Private wine & culinary experiences, Chinese villages unspoiled by modernity, wellness retreats in the Italian Alps, luxurious tented camps on safari in Africa… the possibilities are thrilling.
Everywhere, every moment, CIRE's travel planning professionals will pull out all the stops, putting their vast travel industry connections to work just for you. Anything, be it a missed or delayed flight to special touches or surprises, CIRE Travel handles with speed, style and utmost professionalism. The CIRE team is on call 24/7 to ensure your luxury vacation goes smoothly from your first contact with us through your return to reality. You're unencumbered with the little details, so relax and truly enjoy the experience.
Luxury Travel Ideas for Every Imaginable Taste
Luxury cruises, tours, resort travel, spas, specialty adventures and more – your options are infinite and the destination and itinerary are matched to your style and interests. Whether traveling solo, as a pair or with family or friends, we create unique experiences for everyone's preferences.
Babymoons
Jobbymoons
Vacations
Sabbaticals
Honeymoons
Family reunions
Girlfriend getaways
Group vacations
Wellness & spa retreats
Talk to one of our luxury travel advisors about what you love to do, what your idea of the perfect trip is, and let us offer itineraries to match. One of the best things about having CIRE as your luxury travel planner is that you can be as hands on or hands off as you wish.
Luxury travel planning services include:
Complimentary consultation
Airline reservations
Accommodations
Ground transportation
Activities and special experiences
Travel documentation: Our in-house visa expeditor can help coordinate requirements for traveling abroad
While your idea of a dream trip is like no one else's, there are some questions we answer often. Explore our FAQs about planning dream trips.
Contact CIRE to handle your luxury travel planning, and let's explore how we can make the most of our connections and knowledge for your upcoming journey.
Wherever You Travel. Whatever You Do. CIRE Travel's Got It Handled.
"Eric is wonderful! He helped me organize a week-long conference in New Delhi and he managed each piece seamlessly—from the flights to the hotels to the ground transportation. He knew all about our various options within New Delhi and helped weigh in thoughtfully as we finalized our contracts with each vendor. He was a genuine pleasure to work along every step of the process!"
---
"I was spending countless hours on travel booking and airline websites. What was taking me a ridiculous amount of time to do, CIRE Travel handled in minutes. And with a trip involving three airlines and four airports, I'm relieved knowing that if something goes wrong, I just call CIRE."
---
"Eric is so great that he takes care of problems before you even know there is a problem, especially with weather delays and other travel snafus. I cannot say enough good things about Eric and his team and highly recommend them for both personal travel and corporate travel planning needs!"
---
"We got a solicitation voicemail yesterday from some corporate travel agency down the street, and I made a point of calling them back just to tell them that we were so happy with our travel guru, CIRE Travel. We didn't need to hear about their corporate travel planning services because we were not looking to change. Shortest solicitation call of my life."
---
"Eric is truly the best travel planner. He goes above and beyond every time, without fault. He seizes absolutely every opportunity to improve and enhance your travel experience. As a client, I know I benefit each trip from the relationships he has established, and the credibility and outstanding reputation he has earned in the industry. His disposition, ease, and professionalism qualitatively set him apart. Regardless of the request, the urgency, the challenge, he handles each issue and transaction with a calm and efficient attitude. Above all, he is just a great person and simply such a pleasure to work with. I have and will continue to recommend Eric, without hesitation and unconditionally, to anyone who needs a corporate travel agent. And if you think you don't need one, after working with Eric for a couple of times, you'll wonder how you lived without him."
---
---