UAE Corporate Travel Specialists
Our Approach to Abu Dhabi and Dubai Travel Planning Isn't Just Business, It's Personal
What we bring from a business standpoint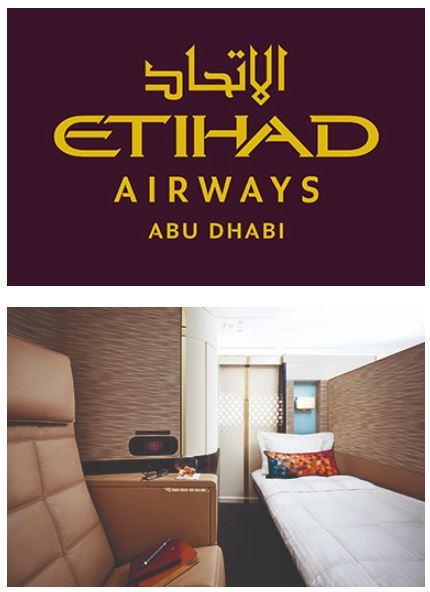 With Abu Dhabi becoming an international business hub, more and more companies need help establishing or staffing an office in the UAE. When your employees' work commute takes them around the world to Abu Dhabi or Dubai, turn to CIRE Travel – a full-service corporate travel agency with unique expertise in UAE business travel.
As UAE travel experts, we balance our renowned concierge-style service with managing corporate travel costs and the logistics of working in the UAE. We are your one call for:
Working with individuals to match flights with busy schedules and lives
Collaborating with finance departments to produce in-depth reporting
Arranging logistics for meetings, short-term stays and long-term moves
Passport and visa assistance
Exclusive discounts with premiere partners like Etihad Airways
And we do it all with creativity, discounts, upgrades and perks that deliver the best value for you and peace of mind for your employees. Learn more about our corporate travel benefits and features.
Your company's priorities are our priorities
What happens when you consolidate your travel and let us handle the logistics? You can save valuable time and money, while knowing your staff is being well taken care of. We are by your side on all fronts – for your executives and staff traveling frequently between the U.S. and the UAE or moving there for long or short assignments. Either way, we make every single detail as comfortable and stress free as possible.
CIRE Travel's close relationships with UAE partners in the air and on the ground mean your staff can focus on business. Our travel planners are behind the scenes pulling strings and calling in our resources to handle:
Travel emergencies – no matter when or where or how tricky
Group and event travel planning
Ground transportation to and from the airport and anywhere else
Customized travel itineraries
Creative solutions to seemingly impossible scenarios
Our knowledge of UAE work and living culture brings value
Logistics aside, it's our knowledge of work and life in Dubai and Abu Dhabi that you and your staff will value most. We arrange ground transportation, but we can also give insight into how to navigate a city without addresses and a culture with different traditions than ours. We arrange flights with best pricing, but we also take into account the travelers' needs and preferences. It's these little things that matter most when traveling to or working in the UAE.

What we bring from a personal standpoint
Cities like Dubai and Abu Dhabi in the UAE are both ultra-modern with iconic skyscrapers, palm-shaped islands, enormous malls, indoor ski slopes and lavish beach resorts, and steeped in ancient tradition. How to dress, greet others, meet others, find things, go places…
We get it. It's daunting to say the least, especially when your family's comfort level and happiness are involved. And you've got work to do. Don't worry. We have people who know people and have a long history of helping families like yours get off to a great start. We're by your side from the moment you decide to go the UAE to when you are feeling at home.
Think of CIRE Travel as your personal guide to all things living and working in Dubai or Abu Dhabi-related. From the initial flight planning to arranging car rentals and extended hotel stays, our services will take care of the logistics. We can customize every aspect of your trip to fit your schedule and your family's needs. Children, spouses, pets – all travel knowing we're right here ready to step in, take care of emergencies, answer questions along the way – any time of day.
We make your first few days enjoyable and settling in a breeze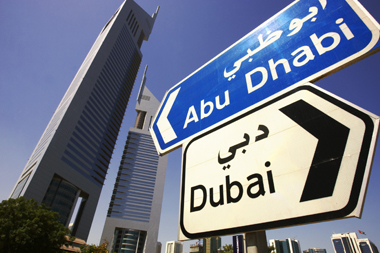 The process of relocating abroad doesn't end with the travel arrangements; it's about making a new city and country your home. A smooth transition is the best way to help establish your family in a new place, and a good support system can make all the difference.
Let us introduce you to our community of other expats who've made the move before and are excited to help you do the same. From finding the best schools and childcare, to researching neighborhoods to live, to getting great tips on what to do in your free time, you don't have to go it alone.
Speaking of free time…
The UAE offers a vibrant array of local and international cultures, and activities from world-class restaurants to luxury shopping, from camping in the desert to splashing in the sea. With CIRE, you don't have to worry about how you're going to get there, just what you're going to do first. If you'll be in Dubai, here are a few things to see and do to get you started.
For more information or to take advantage of our unique UAE corporate travel expertise and connections, contact us.
Wherever You Travel. Whatever You Do. CIRE Travel's Got It Handled.
"I was spending countless hours on travel booking and airline websites. What was taking me a ridiculous amount of time to do, CIRE Travel handled in minutes. And with a trip involving three airlines and four airports, I'm relieved knowing that if something goes wrong, I just call CIRE."
---
"Eric is truly the best travel planner. He goes above and beyond every time, without fault. He seizes absolutely every opportunity to improve and enhance your travel experience. As a client, I know I benefit each trip from the relationships he has established, and the credibility and outstanding reputation he has earned in the industry. His disposition, ease, and professionalism qualitatively set him apart. Regardless of the request, the urgency, the challenge, he handles each issue and transaction with a calm and efficient attitude. Above all, he is just a great person and simply such a pleasure to work with. I have and will continue to recommend Eric, without hesitation and unconditionally, to anyone who needs a corporate travel agent. And if you think you don't need one, after working with Eric for a couple of times, you'll wonder how you lived without him."
---
"Eric is wonderful! He helped me organize a week-long conference in New Delhi and he managed each piece seamlessly—from the flights to the hotels to the ground transportation. He knew all about our various options within New Delhi and helped weigh in thoughtfully as we finalized our contracts with each vendor. He was a genuine pleasure to work along every step of the process!"
---
"Eric is so great that he takes care of problems before you even know there is a problem, especially with weather delays and other travel snafus. I cannot say enough good things about Eric and his team and highly recommend them for both personal travel and corporate travel planning needs!"
---
"We got a solicitation voicemail yesterday from some corporate travel agency down the street, and I made a point of calling them back just to tell them that we were so happy with our travel guru, CIRE Travel. We didn't need to hear about their corporate travel planning services because we were not looking to change. Shortest solicitation call of my life."
---
---