CIRE Travel's A-list Connections are at Your Service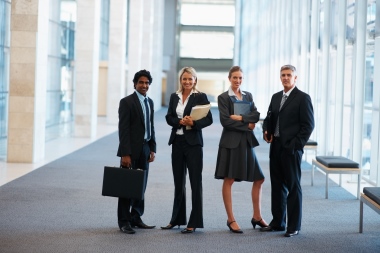 It's a big author, media, celebrity or corporate tour, and you're planning to impress. Through our buying power with Tzell Travel Group and our A-list industry connections, all the best pricing, service and perks are at your guests' service. And since the status quo isn't our style, expect unique ideas, exciting itineraries and concierge-level service from the planning stages until the moment your travelers return.
CIRE Travel Takes the Burden of Planning and Logistics Off Your Shoulders
No one does group travel and meeting planning quite like CIRE Travel does. From annual to once-in-a-lifetime meetings, CIRE Travel handles all the details from negotiating airline, hotel and transportation discounts, to providing room lists, detailed billing, top name performers, catering and information reporting. We instinctively cherry pick which carriers, properties and vendors that will make you look like a meeting and group travel planning rock star.
Impossible to buy out nearly an entire exclusive, all-inclusive resort like Club Med? "We can do that," is all you want to hear. We've done it before and can arrange it for you, too.
Our A-list Network Becomes Your A-list Network
When you work with CIRE Travel, your clout automatically increases at destinations around the world and our A-list network becomes yours to use for your benefit.
Our global network covers group travel services including, but not limited to:
Air travel management
Budgeting assistance
Negotiated airline contracts for group discounts
Optional booking methods like direct agent assistance, online, email and fax
Ground transportation
Accommodations
Special handling and personal traveler communication
Arrival and departure manifests
Entertainment & speakers
Post air travel reporting for spend analysis
Group travel experts positioned at every destination point you need
And for meetings:
Preliminary meeting and/or incentive planning
Contracts negotiating for air, hotel and ground transportation
Dedicated service team and toll-free numbers
Customized online meeting and activity registration
Hotel site search and selection
Post meeting reports, evaluation and cost analysis
Think of CIRE as Your Invisible Entourage
Our group travel advisors are behind the scenes attending to the details—some you'll see, some you won't. We're dropping names to get those special perks and amenities that'll make your meeting or event wildly successful. We're pulling strings to handle any changes in plans or issues that pop up once your travelers land.
Put the burden of group travel planning and corporate meetings on our shoulders. We can handle it. Contact CIRE Travel today!
Wherever You Travel. Whatever You Do. CIRE Travel's Got It Handled.
"Eric is wonderful! He helped me organize a week-long conference in New Delhi and he managed each piece seamlessly—from the flights to the hotels to the ground transportation. He knew all about our various options within New Delhi and helped weigh in thoughtfully as we finalized our contracts with each vendor. He was a genuine pleasure to work along every step of the process!"
---
"I was spending countless hours on travel booking and airline websites. What was taking me a ridiculous amount of time to do, CIRE Travel handled in minutes. And with a trip involving three airlines and four airports, I'm relieved knowing that if something goes wrong, I just call CIRE."
---
"We got a solicitation voicemail yesterday from some corporate travel agency down the street, and I made a point of calling them back just to tell them that we were so happy with our travel guru, CIRE Travel. We didn't need to hear about their corporate travel planning services because we were not looking to change. Shortest solicitation call of my life."
---
"Eric is so great that he takes care of problems before you even know there is a problem, especially with weather delays and other travel snafus. I cannot say enough good things about Eric and his team and highly recommend them for both personal travel and corporate travel planning needs!"
---
"Eric is truly the best travel planner. He goes above and beyond every time, without fault. He seizes absolutely every opportunity to improve and enhance your travel experience. As a client, I know I benefit each trip from the relationships he has established, and the credibility and outstanding reputation he has earned in the industry. His disposition, ease, and professionalism qualitatively set him apart. Regardless of the request, the urgency, the challenge, he handles each issue and transaction with a calm and efficient attitude. Above all, he is just a great person and simply such a pleasure to work with. I have and will continue to recommend Eric, without hesitation and unconditionally, to anyone who needs a corporate travel agent. And if you think you don't need one, after working with Eric for a couple of times, you'll wonder how you lived without him."
---