CIRE Travel is Committed to Walking Palms Global Health
Helping Make an Impact on Global Health Through a Very Personal CIRE Connection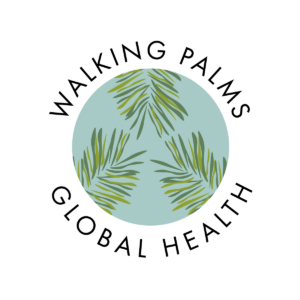 CIRE Travel is honored to support Walking Palms Global Health, a nonprofit with a mission to build community resilience on the front lines of climate change. The organization is active throughout Latin America and the Caribbean where climate change is exacerbating local residents' risks from drought, floods and other increasingly volatile environmental conditions.
What Walking Palms Does
Walking Palms performs research to design and carry out holistic, community-led health initiatives. These initiatives are critical because data from their research show that vulnerable groups have higher incidence of disease, mental illness and chronic health problems than even higher income parts of the same community.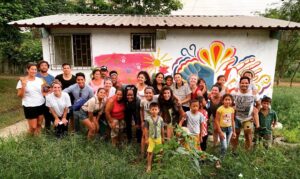 The organization empowers communities to address and solve these chronic and acute health challenges. Their programs aim to build social resilience, strengthen personal connections and empower local leaders to give their communities the tools and training needed to adapt and thrive in our changing world.
They envision a future where communities on the front lines of climate change are prepared to meet the challenges they confront in their environment. To make this vision a reality, their team of global health professionals, community leaders, scientists, artists, educators and athletes leads programs based on three disciplines:
Research
Education
Medicine
From Post-Earthquake and El Niño Disaster Relief to Global Health Organization
In April 2016, a devastating 7.8 magnitude earthquake struck Ecuador's Pacific Coast and coincided with the strongest El Niño event on record. The two events exacerbated the negative health impacts on local communities.
Walking Palms, then a grassroots effort, was founded to recruit doctors, nurses and volunteers from around the world in the days after the earthquake. In providing health services to over 6,000 local residents during those trying months, it became clear that sustainable community health initiatives would require longer-term recovery efforts and programs.
Today, Walking Palms promotes and offers holistic, community-led programs and education together with their partners, which include Ecuadorian governmental agencies, universities in both Ecuador and the US, as well as countless individuals and groups from across the global health community and corporate partners, like CIRE Travel.
The Walking Palms – CIRE Travel Connection Runs Deep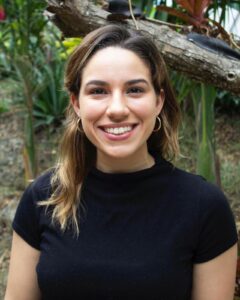 Avriel Diaz is executive director and co-founder of Walking Palms Global Health. She is a Climate and Health Scientist obtaining her doctorate from Columbia University in the department of Earth and Environmental Sciences. She holds a master's degree in evolution, ecology and conservation biology with a focus in infectious disease from Columbia University and her BS in aquatic and marine science from SUNY Environmental Science and Forestry. Avriel's specialization in natural disasters, climate and health forms the basis for the scientific research conducted by Walking Palms.
Avriel now spends her time between Bahía de Caráquez, Ecuador and New York City, where she was born and raised, and where the CIRE connection began.
"My mother, Anna Hrubant, was Avriel's family's nanny for many, many years. My mom and I were so close with the Diaz family that Avriel is as near to a blood relative as I can imagine," CIRE Travel's founder and CEO, Eric Hrubant explains. "She was an undergraduate when she co-founded the organization and to see the heart and soul she's poured into making it the global health organization it is today is awe-inspiring. Supporting her is what family does and sponsoring an annual fellow for Walking Palms is a great opportunity to promote global health. So many times, people give to organizations, but don't get to see firsthand the impact they have. By donating to Walking Palms, we see where our charitable dollars go."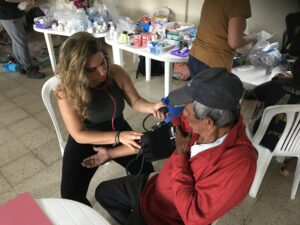 CIRE Travel is a Proud Travel and Fellowship Sponsor for Walking Palms Global Health
Eric and the CIRE team aren't healthcare professionals, but they are travel experts and are honored to support Avriel and Walking Palms in the best way they know how.
Fellowship Sponsorship
Each year, CIRE Travel sponsors an undergraduate or graduate student selected for a travel-study fellowship with Walking Palms. Fellows may earn college credit, and these immersive experiences are frequently reported to be life-altering.
Travel Sponsorship
Also, CIRE covers planning and costs for Avriel's travel between Ecuador and the U.S.
Make a Difference
If you'd like to support essential resilience programs for those most impacted by the climate crisis, you can learn more or donate today.
Wherever You Travel. Whatever You Do. CIRE Travel's Got It Handled.
"Eric is wonderful! He helped me organize a week-long conference in New Delhi and he managed each piece seamlessly—from the flights to the hotels to the ground transportation. He knew all about our various options within New Delhi and helped weigh in thoughtfully as we finalized our contracts with each vendor. He was a genuine pleasure to work along every step of the process!"
---
"Eric is truly the best travel planner. He goes above and beyond every time, without fault. He seizes absolutely every opportunity to improve and enhance your travel experience. As a client, I know I benefit each trip from the relationships he has established, and the credibility and outstanding reputation he has earned in the industry. His disposition, ease, and professionalism qualitatively set him apart. Regardless of the request, the urgency, the challenge, he handles each issue and transaction with a calm and efficient attitude. Above all, he is just a great person and simply such a pleasure to work with. I have and will continue to recommend Eric, without hesitation and unconditionally, to anyone who needs a corporate travel agent. And if you think you don't need one, after working with Eric for a couple of times, you'll wonder how you lived without him."
---
"We got a solicitation voicemail yesterday from some corporate travel agency down the street, and I made a point of calling them back just to tell them that we were so happy with our travel guru, CIRE Travel. We didn't need to hear about their corporate travel planning services because we were not looking to change. Shortest solicitation call of my life."
---
"Eric is so great that he takes care of problems before you even know there is a problem, especially with weather delays and other travel snafus. I cannot say enough good things about Eric and his team and highly recommend them for both personal travel and corporate travel planning needs!"
---
"I was spending countless hours on travel booking and airline websites. What was taking me a ridiculous amount of time to do, CIRE Travel handled in minutes. And with a trip involving three airlines and four airports, I'm relieved knowing that if something goes wrong, I just call CIRE."
---
---