When was the last time you actually enjoyed your time in an airport? If you're like a lot of travelers, maybe never. But, airports are catching on to flyers' needs and incorporating some unique spaces and activities within their terminals to keep us entertained, connected and productive. CIRE Travel advisors are sharing their airport picks for best amenities.
When Luxury or Corporate Travel Takes You Through Domestic Airports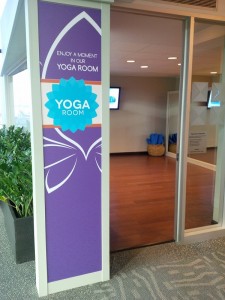 Chicago O'Hare International Airport
There is much to see and experience at O'Hare to help you relax and travel comfortably. The Hilton O'Hare, the on-site hotel, offers accommodations​ for passengers requiring an extended stay or for those who want to rest in between flights. O'Hare also has a health club with a fitness room and pool. There are many art exhibits to view, as well. ​
Check out the Yoga Room in terminal 3. Stocked with yoga mats, yoga videos and flight information boards, you can do a little downward dog and keep track of your flight at the same time. Of course, CIRE Travel advisors are always on call should your flight be delayed or cancelled.
Dallas/Fort Worth International Airport
Need a nap? Maybe a shower too? Our travel advisors recommend Minute Suites in terminal D. Each suite is like a miniature hotel room for passengers with a daybed sofa, fresh pillows and blankets, a noise-cancelling system and audio program promising the equivalent of three hours of sleep in just 26 minutes. Each suite includes an HD TV with web access and current flight information.
Minneapolis-St. Paul International Airport and Kansas City International Airport
Both of these airports (Kansas City's new airport opened in February of 2023) installed mock aircraft cabins in their terminals. The cabins offer a place where those with sensory, physical or cognitive disabilities, or those with a fear of flying, can experience an airplane and gain confidence as a traveler.
Denver International Airport
CIRE Travel advisors recommend checking out events at the outdoor public space at Denver International Airport (DEN) between the Jeppesen Terminal and the Westin Hotel. In the past, travelers through DEN have enjoyed free activities, from miniature golf in the warmer months to ice skating and skate rental in the winter months, plus complimentary chair massages and more.
When Luxury or Corporate Travel Takes You Through International Airports
Hamad International Airport
Hamad International Airport is formerly known as New Doha International Airport, and now, the main airport for Doha, Qatar. Our travel advisors recommend heading to the fourth floor of Oryx Airport Hotel, Vitality Wellbeing & Fitness Centre. It is open daily from 06:00 a.m. to 02:00 a.m. to all passengers for access to the pool, gym, hydrotherapy tubs and shower rooms for a fee. Massages and beauty treatments, squash courts and a golf simulator are also available. If you don't have enough time for the centre, head to a dedicated quiet room with soft lighting and comfortable recliners.
Helsinki Airport
Helsinki Airport has an entire Relaxation Area devoted to de-stressing. The décor and ambiance reflect natural elements like ice and snow. Better yet, the area is available free of charge. Passengers can use silence chairs, pods and sleeping tubes, which are about as far away from airport stress as you can get without leaving the airport.
Singapore Changi Airport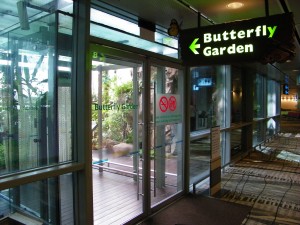 Singapore Changi Airport has world-class shopping and dining, the world's first Butterfly Garden, a 24-hour movie theater, rooftop swimming pool and the world's tallest indoor waterfall, the Rain Vortex. There is so much here to keep you occupied that you might not want to make your next flight. If CIRE Travel advisors have you departing, laying over or arriving in Singapore, this airport doesn't disappoint, so take time to look up and around.
Incheon International Airport
Incheon International Airport is a leisure and corporate traveler favorite, plus our travel advisors are always wowed by how enormous, yet pristine and clean it is. As close to a resort as airports get, this one has a 72-hole golf course, casino, movie theater, ice-skating rink, private sleeping rooms, premiere lounges, spa and sauna, tranquility gardens, and even a Museum of Korean Culture.
Think of CIRE's Travel Advisors as Your Airport Guides
Not only will our luxury travel planners, corporate travel agents, group travel agents and honeymoon travel agents book your trip and accommodations, we also give you the scoop on how to spend your time while waiting for flights. We've even been known to pull a few airport contact strings to make sure our clients have access to the resources and services they need to make the journey as enjoyable as possible.
---
Where in the World Do You Want to Go?
Inspired to plan your next weekend getaway, vacation or trip of a lifetime? See that form below? That's all it takes to begin your next epic travel story.