CIRE Travel Boston focuses on concierge-style planning for corporate travel, groups and meetings, luxury vacations and honeymoon clients. Our Boston-based travel agents give CIRE's clients access to a greater network of connections, both in Boston and around the world.
Boston-Based Travel Agents with A-List Connections
A long-time favorite among financial services firms, biotech companies, start-ups, family offices, celebrities and non-celebrities, Boston's most beloved corporate, leisure, and honeymoon travel service is CIRE Travel. Our charismatic, resourceful travel advisors who make impossible arrangements possible are at your beck and call with Eric Hrubant at the helm. Exceptional concierge-like service is CIRE's status quo. Our travel planning services are backed by the power and reach of First in Service Travel.
Corporate, Vacation and Honeymoon Travel Planning
We work with clients all over Massachusetts and across the U.S. If you are a frequent business traveler, have a honeymoon in your future or want to connect with a professional travel agency, your best choice is CIRE Travel.
Wherever You Travel. Whatever You Do. CIRE Travel's Got It Handled.
"Eric is so great that he takes care of problems before you even know there is a problem, especially with weather delays and other travel snafus. I cannot say enough good things about Eric and his team and highly recommend them for both personal travel and corporate travel planning needs!"
---
"Eric is wonderful! He helped me organize a week-long conference in New Delhi and he managed each piece seamlessly—from the flights to the hotels to the ground transportation. He knew all about our various options within New Delhi and helped weigh in thoughtfully as we finalized our contracts with each vendor. He was a genuine pleasure to work along every step of the process!"
---
"I was spending countless hours on travel booking and airline websites. What was taking me a ridiculous amount of time to do, CIRE Travel handled in minutes. And with a trip involving three airlines and four airports, I'm relieved knowing that if something goes wrong, I just call CIRE."
---
"We got a solicitation voicemail yesterday from some corporate travel agency down the street, and I made a point of calling them back just to tell them that we were so happy with our travel guru, CIRE Travel. We didn't need to hear about their corporate travel planning services because we were not looking to change. Shortest solicitation call of my life."
---
"Eric is truly the best travel planner. He goes above and beyond every time, without fault. He seizes absolutely every opportunity to improve and enhance your travel experience. As a client, I know I benefit each trip from the relationships he has established, and the credibility and outstanding reputation he has earned in the industry. His disposition, ease, and professionalism qualitatively set him apart. Regardless of the request, the urgency, the challenge, he handles each issue and transaction with a calm and efficient attitude. Above all, he is just a great person and simply such a pleasure to work with. I have and will continue to recommend Eric, without hesitation and unconditionally, to anyone who needs a corporate travel agent. And if you think you don't need one, after working with Eric for a couple of times, you'll wonder how you lived without him."
---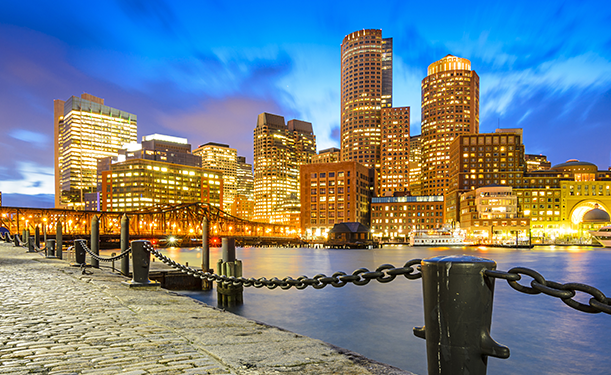 Our Favorite Places: Top Boston Picks from the Travel Pros
A few months back, our honeymoon planner extraordinaire, Esther Klijn, shared her top picks and favorite haunts in her beloved Brooklyn. In our newest "closer to home" installment, we reached out to some of our favorite travel industry partners and die-hard Bostonians for their favorite under-the-radar spots.
---