CIRE Travel Boston
Tzell New England
CIRE Travel Boston focuses on concierge-style planning for corporate travel, groups and meetings and honeymoon clients. Our Boston-based travel agents give CIRE's clients access to a greater network of connections, both in Boston and around the world.
Boston-Based Travel Agents with A-List Connections
A long-time favorite among agencies, publishers, councils and others, Boston's most beloved travel service is CIRE Travel. Exceptional concierge-like service is CIRE's status quo. Our travel planning services are backed by the power and reach of Tzell Travel Group.
Corporate, Vacation and Honeymoon Travel Planning
We work with clients all over Boston and across the U.S. If you are a frequent business traveler, have a honeymoon in your future or want to connect with a professional travel agency, your best choice is CIRE Travel.
Wherever You Travel. Whatever You Do. CIRE Travel's Got It Handled.
"I wanted to touch base to send you a big THANK YOU for our wonderful accommodations in Paris. The Hotel Le Littre was lovely. The staff was spectacular and so helpful. We had the nice surprise of having our rooms upgraded…they were huge by Paris standards! Our trip was a huge success and our stay wonderful."
Jennifer L.
Boston, MA, working with our Boston office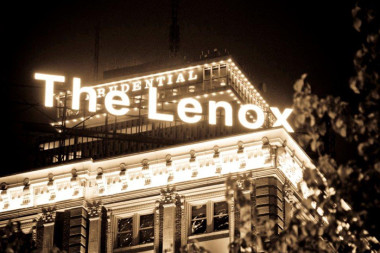 Staying at The Lenox Hotel in Boston isn't Making a Hotel Reservation, It's Making History
Great minds think alike. And all the other phrases explaining the Law of Attraction. That's how it is between CIRE Travel and The Art of Hospitality's Suzanne Goldberg. Booking a hotel for a client is never random. We cater to style and budget. And once the reservation is made, we contact our hotel partners so our clients receive VIP treatment.