A few months back, our honeymoon planner extraordinaire, Esther Klijn, shared her top picks and favorite haunts in her beloved Brooklyn. In our newest "closer to home" installment, we reached out to some of our favorite travel industry partners and die-hard Bostonians for their favorite under-the-radar spots. Read on for these travel pros' top places to drink, eat, do, sleep and see in Boston. Their recommendations go way beyond the age-old cannoli debate of Mike's Pastry versus Modern Pastry versus Bova's Bakery!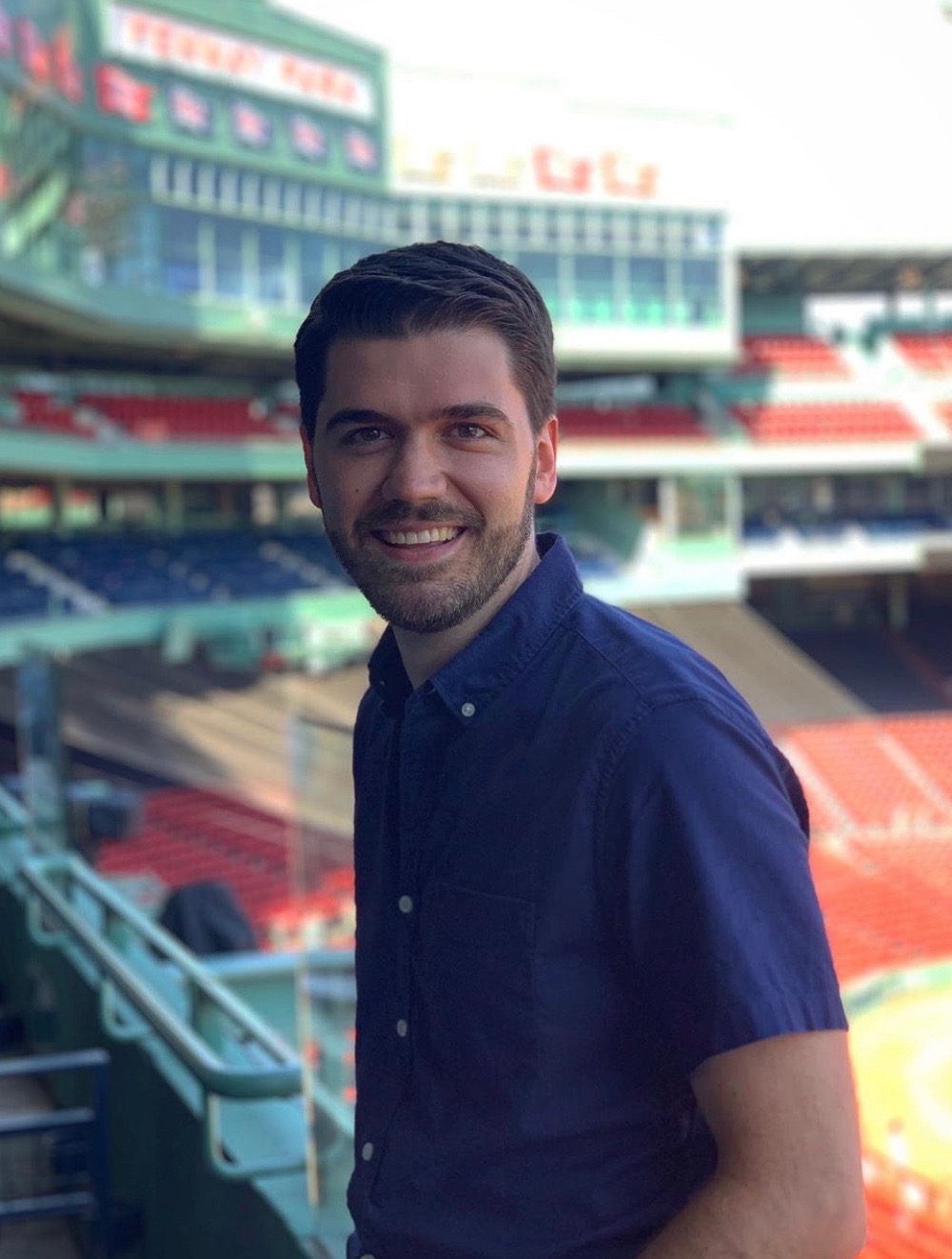 Stephen Houseman, Entertainment & Leisure Sales Manager at the Four Seasons Hotel One Dalton Street, Boston
Kayak on the Charles River
Get the coolest vantage point of the city from the Charles River. Kayaks, paddle boards or canoes can be rented by the hour. I love bringing a picnic lunch on the kayak and enjoying some time relaxing with friends while getting lost in the Boston skyline.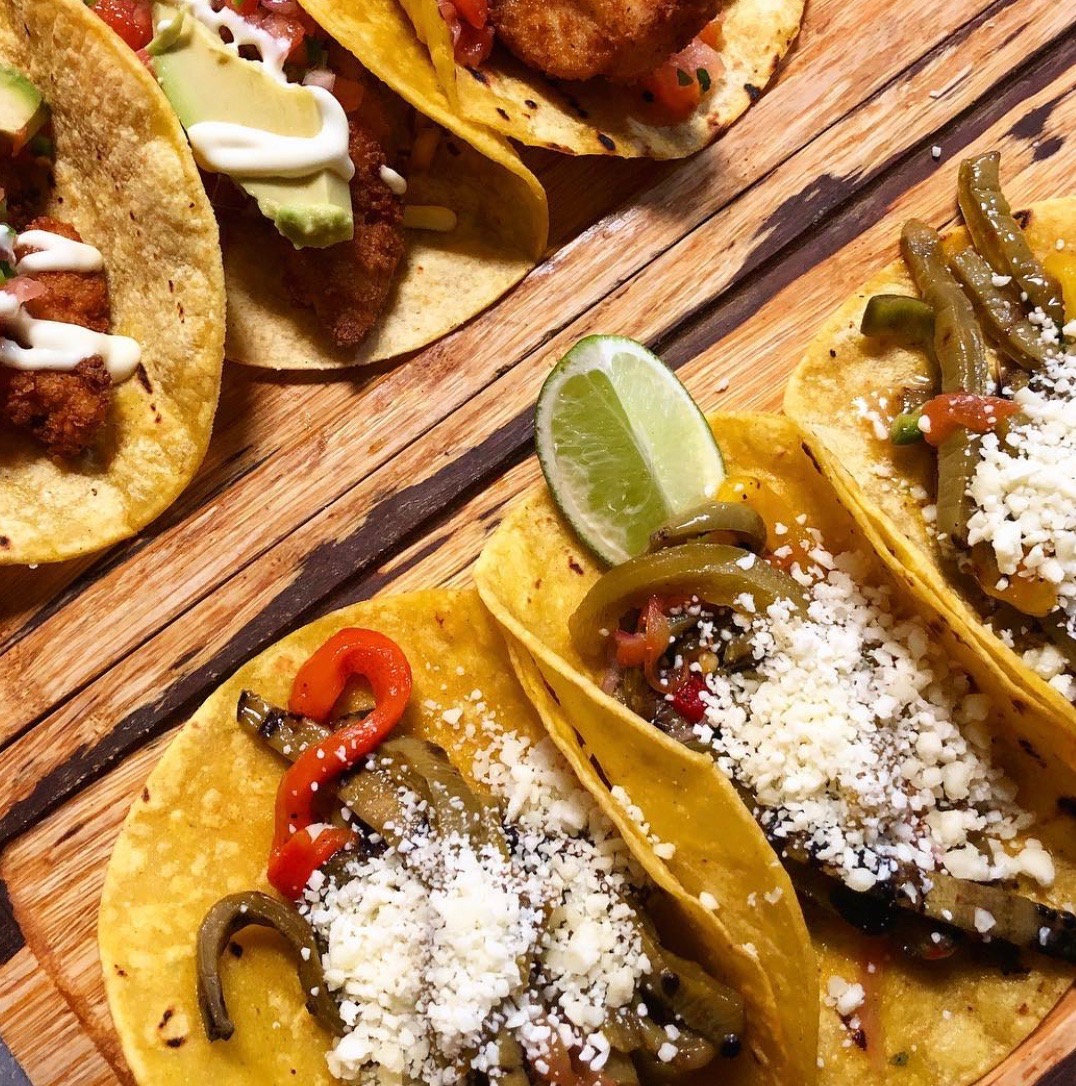 Taco Tuesday at Puro on Newbury Street
$2 tacos (6 different to choose from) with an outdoor patio on Newbury Street. Great food and people-watching.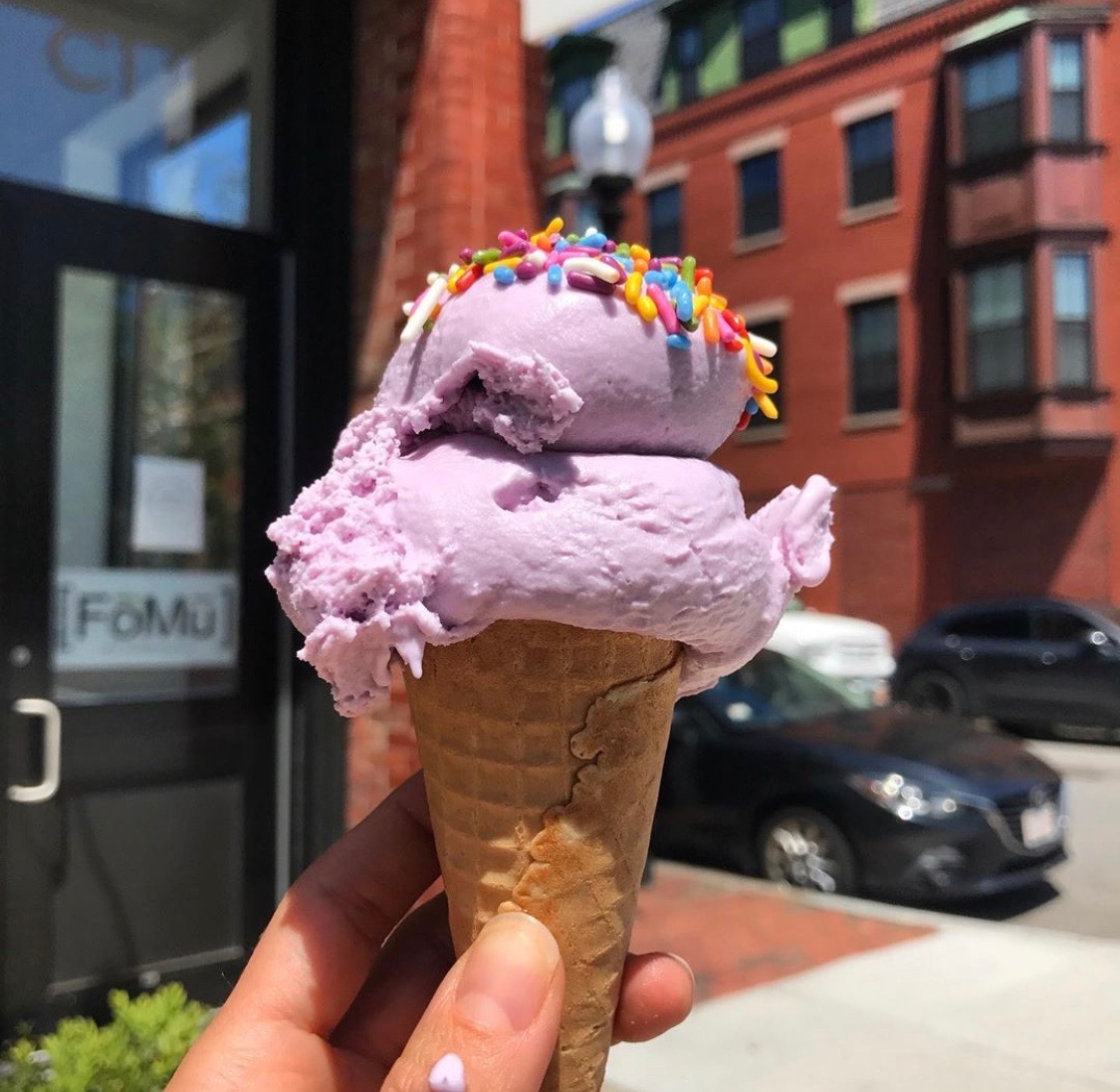 FOMU Ice Cream
FOMU is a "healthy" coconut-based ice cream company with a store in the South End of Boston. A great way to end a summer night after dining at one of the many restaurants of the south end. Also, it's Tom Brady's favorite ice cream so it must be good.
Jackie Roby, Chief Excellence Officer at Inspired Journey Consulting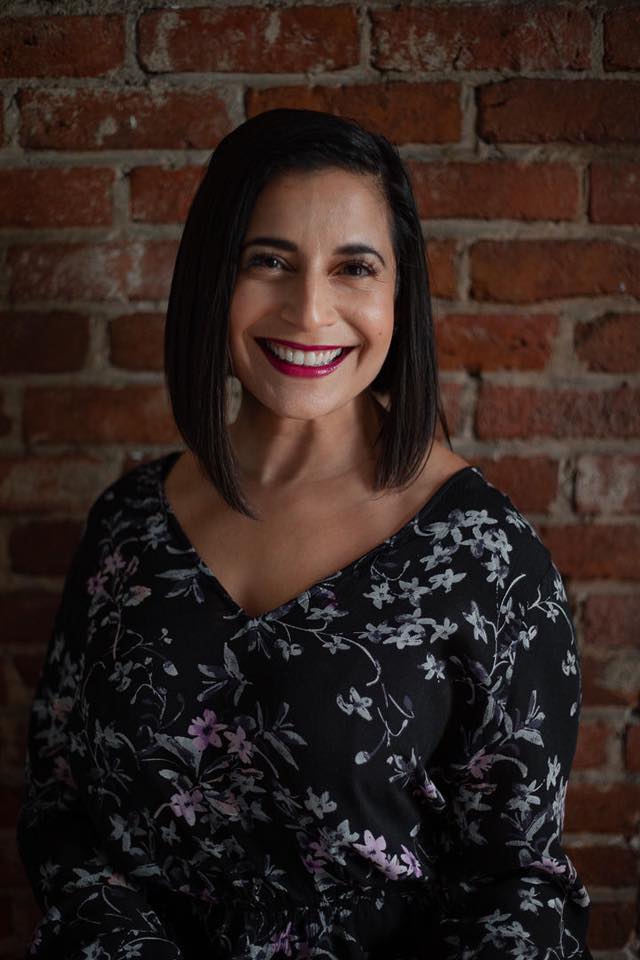 Big Heart Hospitality
Boston is the home of many James Beard Award winners. One woman chef in power is Tiffani Faison. She and her wife, Kelly Walsh, are the owners of Big Heart Hospitality. They have four establishments located in the Fenway neighborhood within one city block (three are in the same building): Tiger Mama, Sweet Cheeks, Orfano, and Fool's Errand. Besides delicious food and drink, Big Heart Hospitality stands behind their name: They support causes through donations, hosting charity events, and using their platform to speak out and effect change.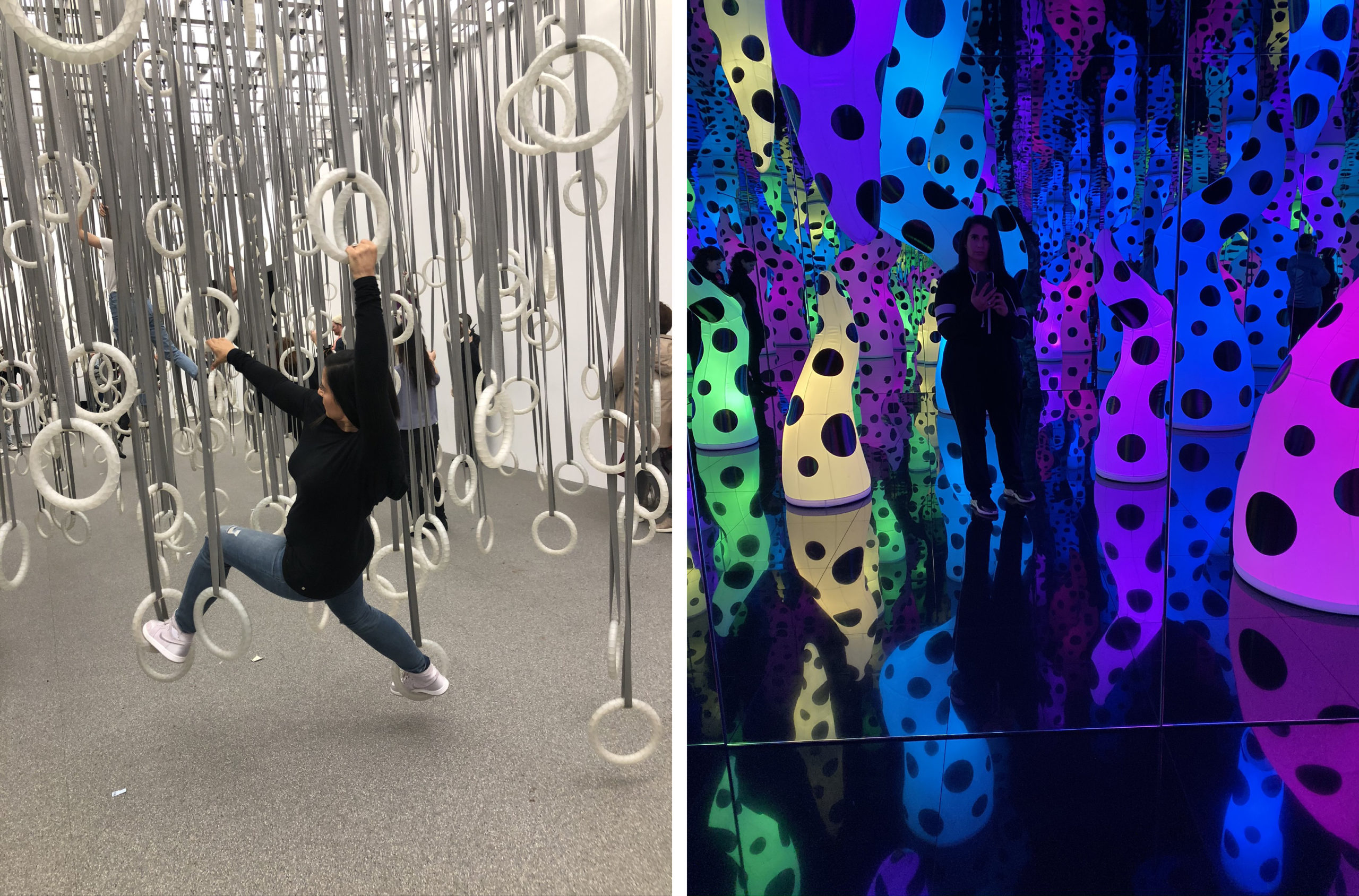 The Institute of Contemporary Art
The Institute of Contemporary Art (ICA) is amazing. It's a manageable space for those with less time on their agenda with rotating exhibits, speakers, and events. There is also a large outdoor space on the water where you can reflect on your experience, meditate, and feel the juxtaposition of nature and city life. The ICA is in the Seaport, a newer and continually developing neighborhood that's easy to walk around.
Lawn on D
Behind the Boston Convention and Exhibition Center is a private adult and family playground, Lawn on D. Throughout the spring and summer months there are food trucks, cocktails, beer, wine, oversized swings, games, live music, and plenty of space to bring a blanket to spend time in the sun (or under the stars). It's a local favorite.
Central Square
Central Square is located between Harvard University and MIT on the Red Line. The heart of Cambridge is the community that lives here. It's considered the liveliest, most local part of the city. You'll find James Beard Award Winning restaurants, Craigie on Main and Little Donkey, as well as Improv Boston which has a family show on Saturdays at 4pm. Between Improv and Little Donkey is Graffiti Alley where local street artists update their work.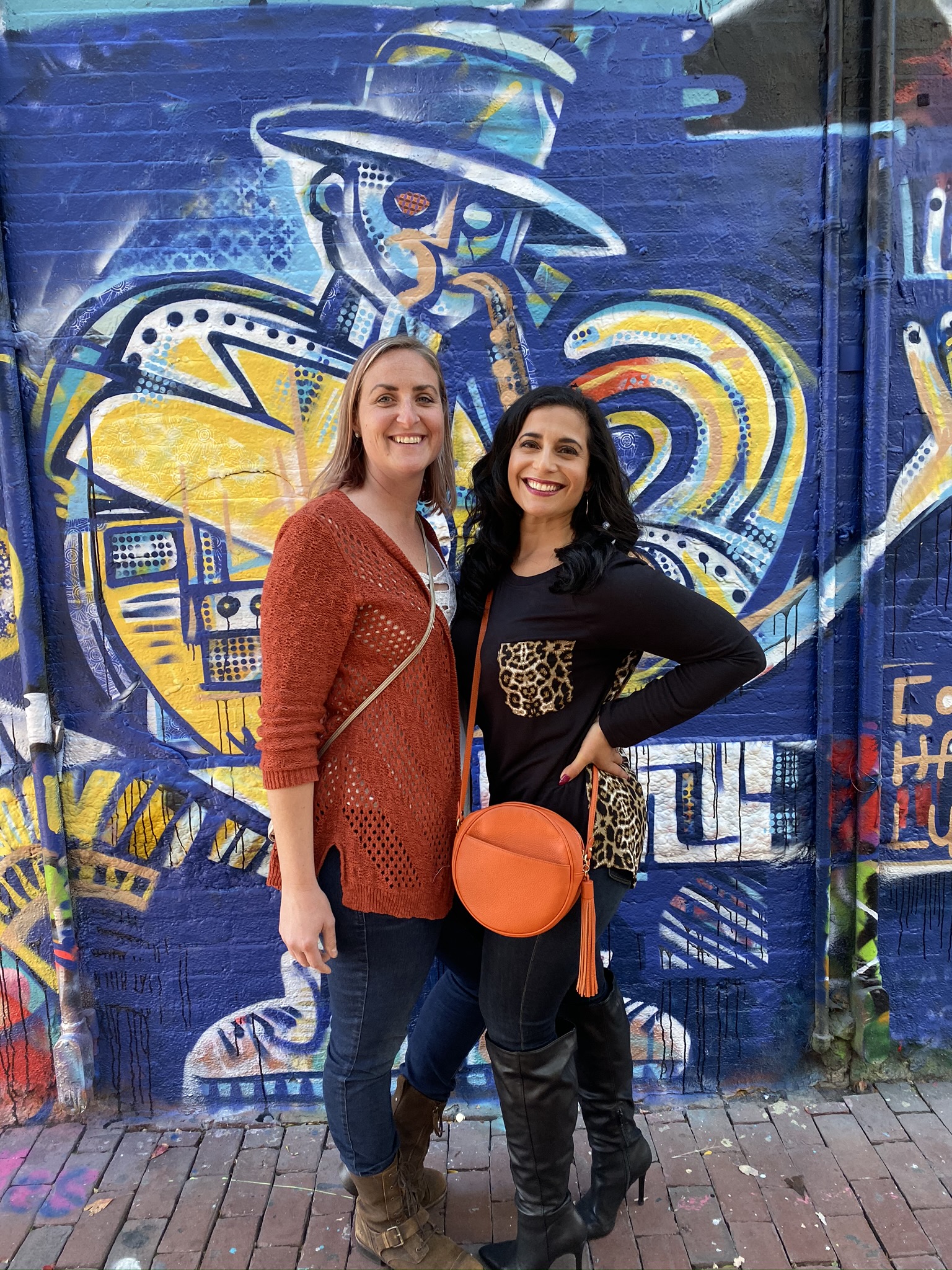 Underground at Ink Block
Speaking of street art, at the intersection where South End meets South Boston, you'll find Underground at Ink Block. Taking advantage of unutilized city space like the structure under the highway, you have the chance to be surrounded by masterpieces. There are events like outdoor yoga or community concerts. It's fulfilling just to walk through this colorful oasis.
Maureen Toomey, Director of Sales and Marketing at The Eliot Hotel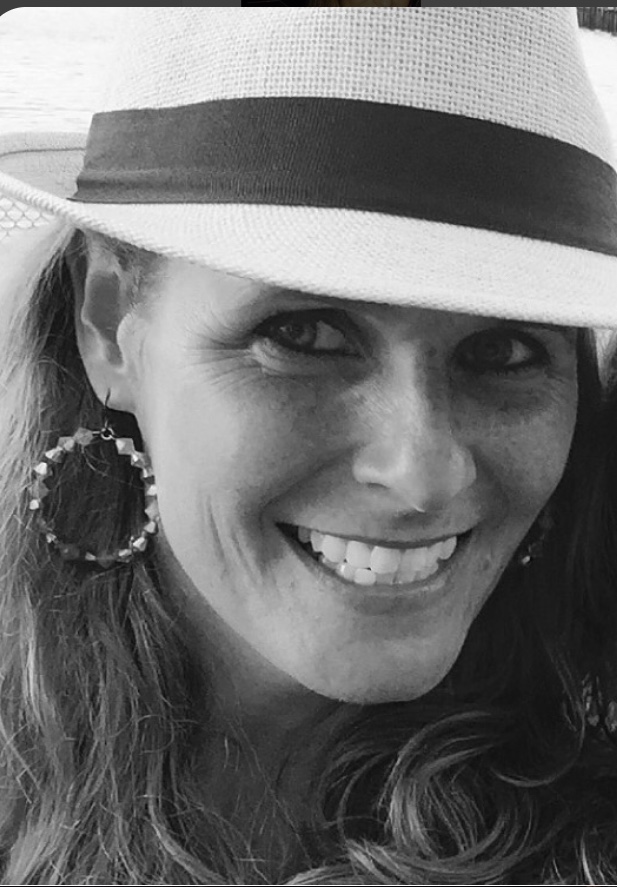 The Eliot Hotel
The Eliot Hotel, in Boston's chic Back Bay neighborhood, is the quintessential boutique hotel. From the moment you walk through the door, you feel an immediate sense of welcoming and luxury. The best part of hotel is that you never feel like you are in a hotel! The spacious one-bedroom suites are designed more like luxurious apartments, rather than a cookie cutter hotel. You get the true feeling of being a Boston resident and staff extends this feeling by treating you like part of the family.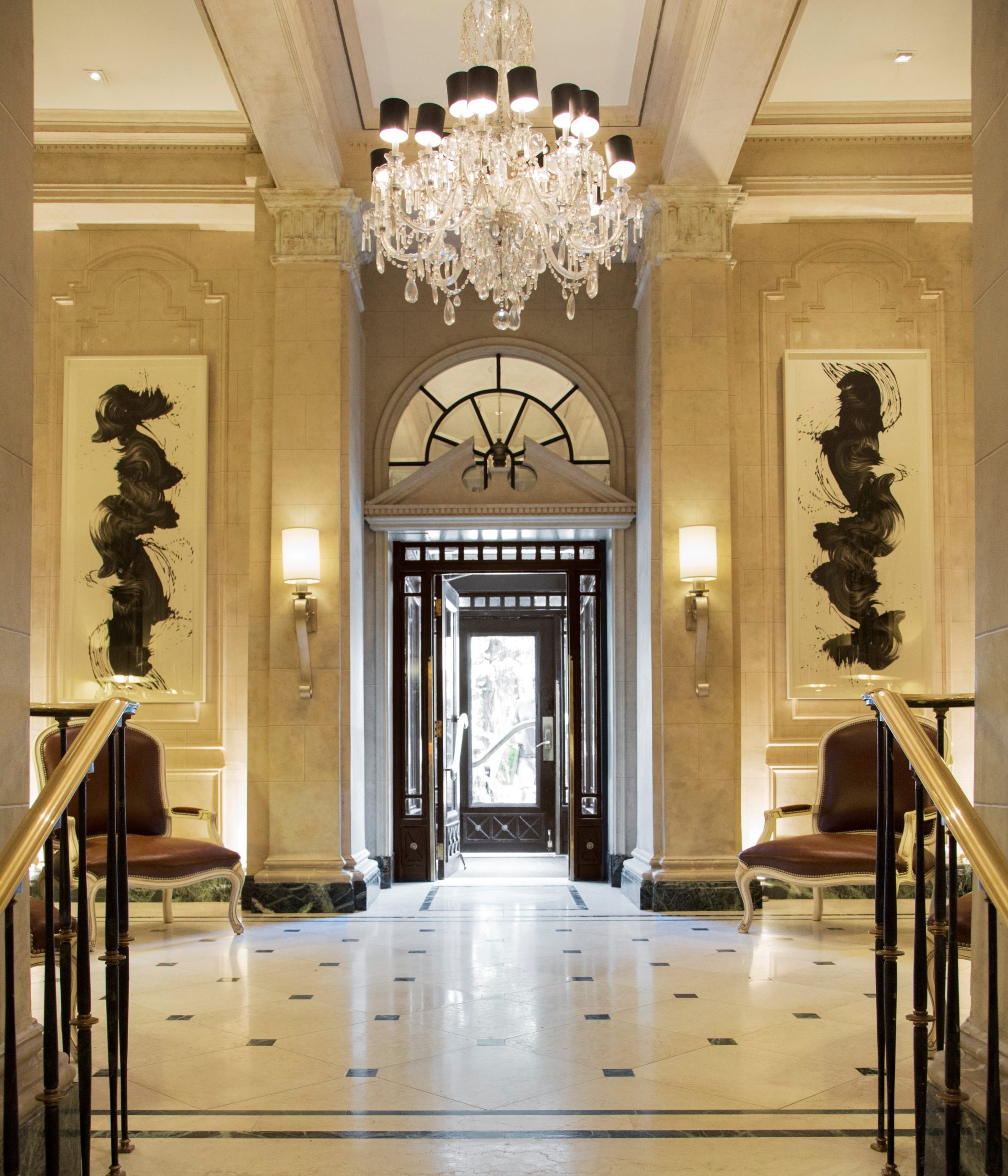 Uni Restaurant
The Eliot Hotel is also home to Uni Restaurant, headed up by two James Beard winning chefs. Uni is by far the hottest spot in town for sushi, sashimi, Japanese street food, and one of the best bar programs in the city. Items not to miss: Lubina, Hiramasa, and dumplings…better yet, just order the whole menu and you won't regret it!
Create Gallery and Cocktail at Bow Market
Intimate art gallery and craft cocktail lounge all in one spot! The featured artists are local and the drinks are from some of Boston's best bartenders—the cocktails are on draft which makes this place that much better. The lounge is located at Bow Market in Somerville which provides small scale storefronts the chance to showcase their goods, food/drink, laugh (awesome comedy club there too!), and just hang out in the courtyard or on either patio of the brewery or winery. Bow Market is not to be missed!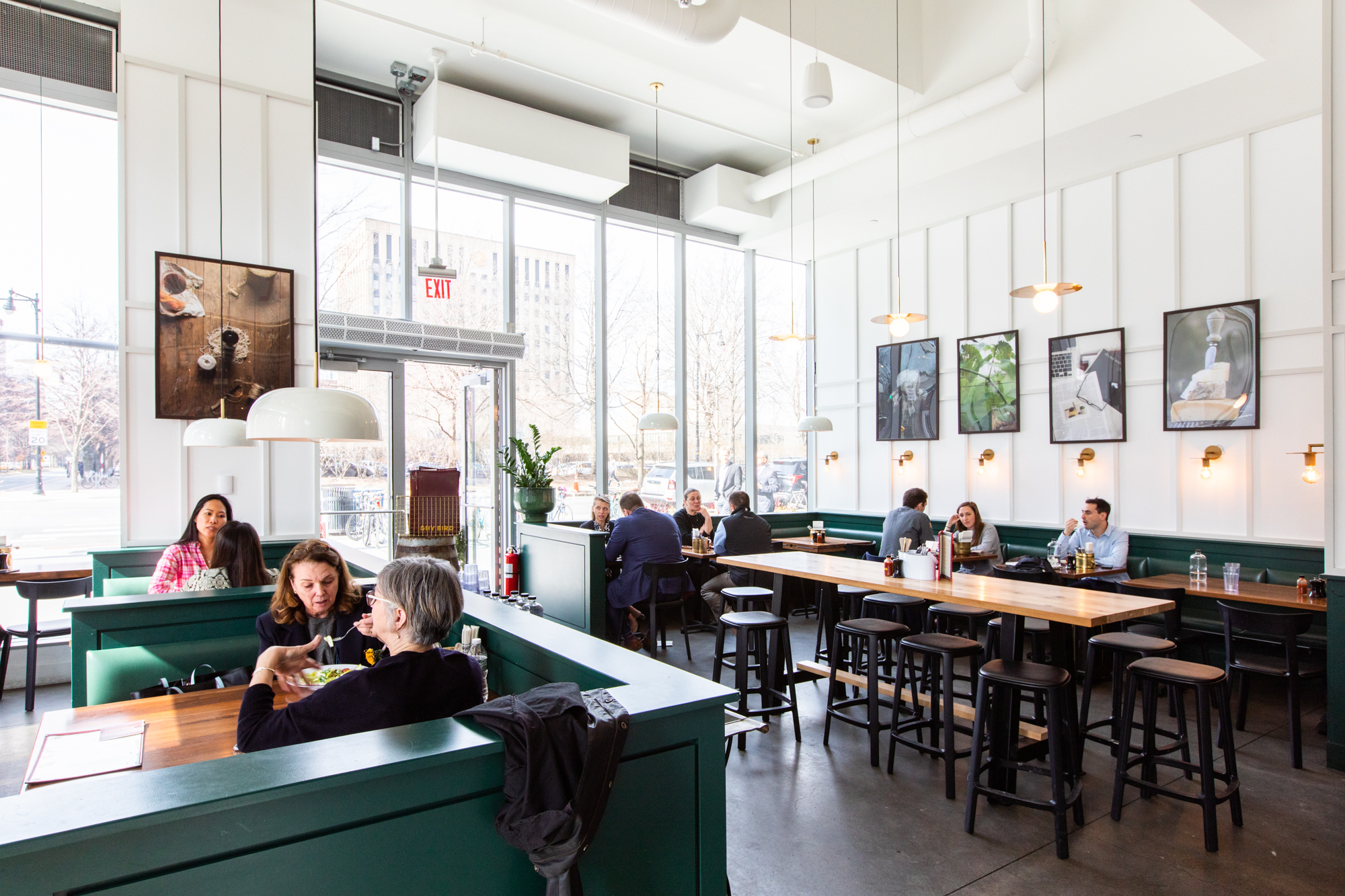 Shy Bird
All-day non-stop service, affordable but high quality "fine-casual" dining. Single-origin coffee from Counter Culture in the morning, healthy options for lunch, chef-driven food and wine at night – with kids options, too. A quick walk over the newly renovated Longfellow bridge connecting historic Beacon Hill to Cambridge, the home of MIT and Harvard. This is by far one of my favorite spots on the other side of the river!
Barry Kushner, Area Director of Leisure Sales at the Fairmont Southampton, Bermuda & Fairmont Royal Pavilion, Barbados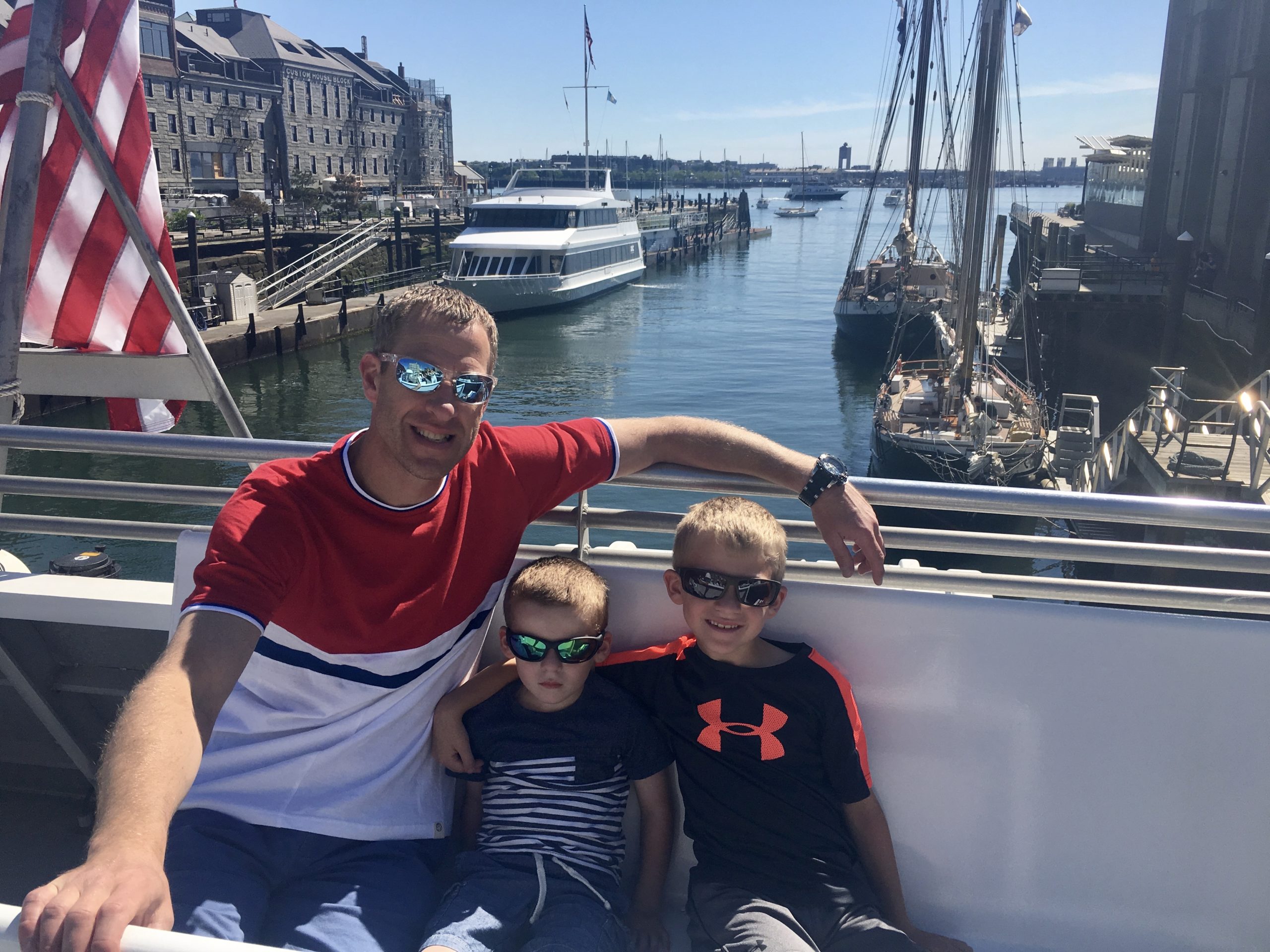 Take a stroll on Newbury Street
Long considered America's Walking City, Boston, has its own 'Rodeo Drive'; yet Newbury Street allows you to enjoy a slow-paced walk while taking in the sights, sounds, shopping and restaurants on Boston's most enchanted street. You never know who you may bump into on Newbury Street; a few of my favorites were: James Woods, Actor; Denis Leary, Comedian/Actor; Patrick Ewing, former center of the New York Knicks; Martin Brodeur, former goalie for the New Jersey Devils! Look up – you never know you may see!
The Beehive
On the occasion when my wife and I get a date night, we head into Boston for some F & B; one of our 'Go-To' places is The Beehive! We enjoy this spot for numerous reasons including of course the food and cocktails but we then get to enjoy some live music as well. Once we are ready to head out, always nice to take a leisurely stroll in Boston's South End before heading home.
Boston Harbor Cruises
We always enjoy a boat ride but when we can see some of the largest mammals on earth at the same time…Win/Win!!! During this trip, I took my wife and two boys; we saw a mommy Humpback Whale with its baby! So cool!!! Great views of the city of Boston as you depart and return!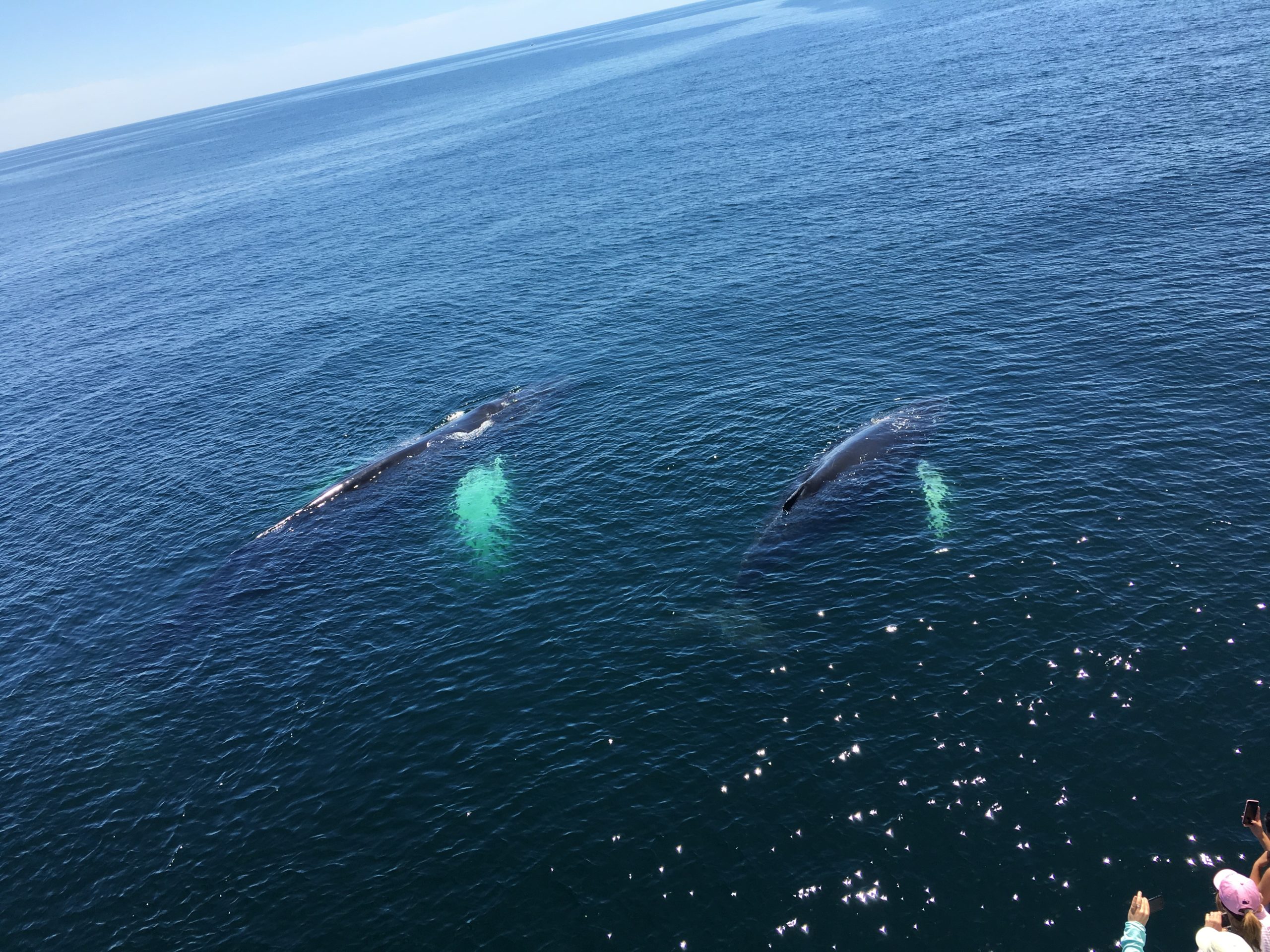 Walden Pond
One of my favorite spots to visit is Walden Pond. While this is just 19 miles from Boston, Walden Pond provides you an opportunity to visit one of Massachusetts' historic spots where Henry David Thoreau was inspired by its beauty. We enjoy it so much because we can go for a little hike in the woods followed by some swimming in a clean, clear pond that used to be a glacier.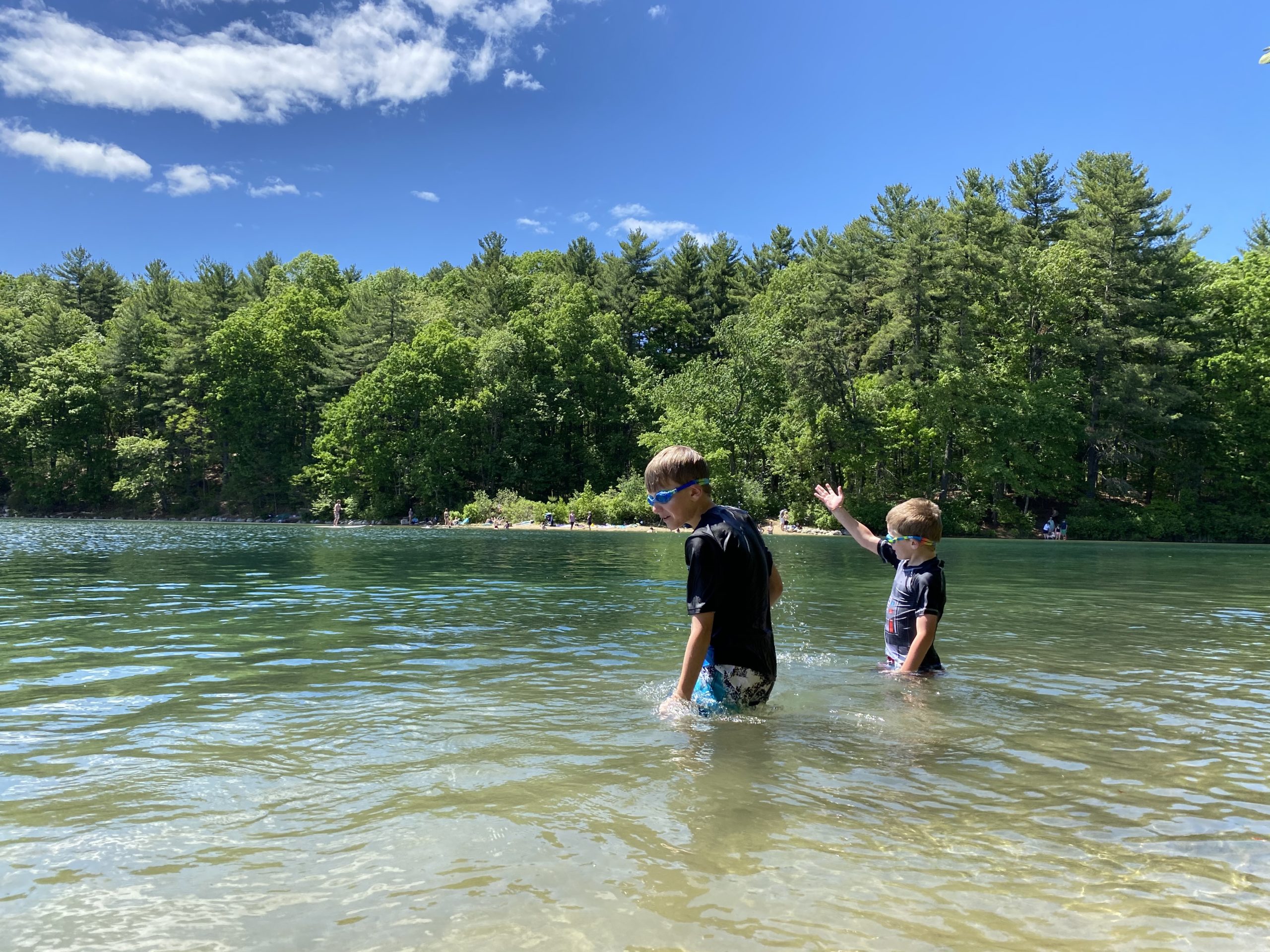 Thank you, Stephen, Maureen, Jackie & Barry! We can't wait to start exploring your beloved Boston! Stay tuned for more insider's staycation guides for the other cities where CIRE has offices: Washington, DC, Los Angeles, and Kennebunkport, Maine. And check out Esther's Brooklyn for her favorite places. When you're ready to travel again, whether it be business travel, groups and meetings or vacations and honeymoons, CIRE Travel is here for you! #TravelSafely
CIRE Travel is a full-service travel agency headquartered in New York, NY. Our expert team supports clients across the country and around the world.
---
Where in the World Do You Want to Go?
Inspired to plan your next weekend getaway, vacation or trip of a lifetime? See that form below? That's all it takes to begin your next epic travel story.