Jamie Edwards is an avid traveler, travel writer, and photographer… and Friend of CIRE! She launched I am Lost and Found, her adventure/luxury travel website after 25 years of living and traveling around the globe. We love Jamie's stories so much, we asked her to be our very first guest contributor on CIREtravel.com! Below is the first of her monthly posts about some of her epic luxury travel adventures around the world. Enjoy!
******
Halfway into our first lesson with Mika, our Japanese tutor, she stated, "The best food you will ever eat is in Tokyo." I glanced up at my husband and our eyes locked. I caught the hint of a smirk. We had lived in New York City for more than ten years. I was a self-appointed foodie. We were raising foodie kids. Mika, who was a lovely woman, as well as an excellent tutor, clearly didn't know what she was talking about.
Four years later, I was eating my words—right along with the best food I had ever eaten.

Moving to the East Side
In 2007, my family had the opportunity to spend a few years in Asia. Choosing from a handful of Asian capitals, we ultimately decided upon Tokyo, thinking it would offer us a completely unique experience, not to mention a great launchpad for travel.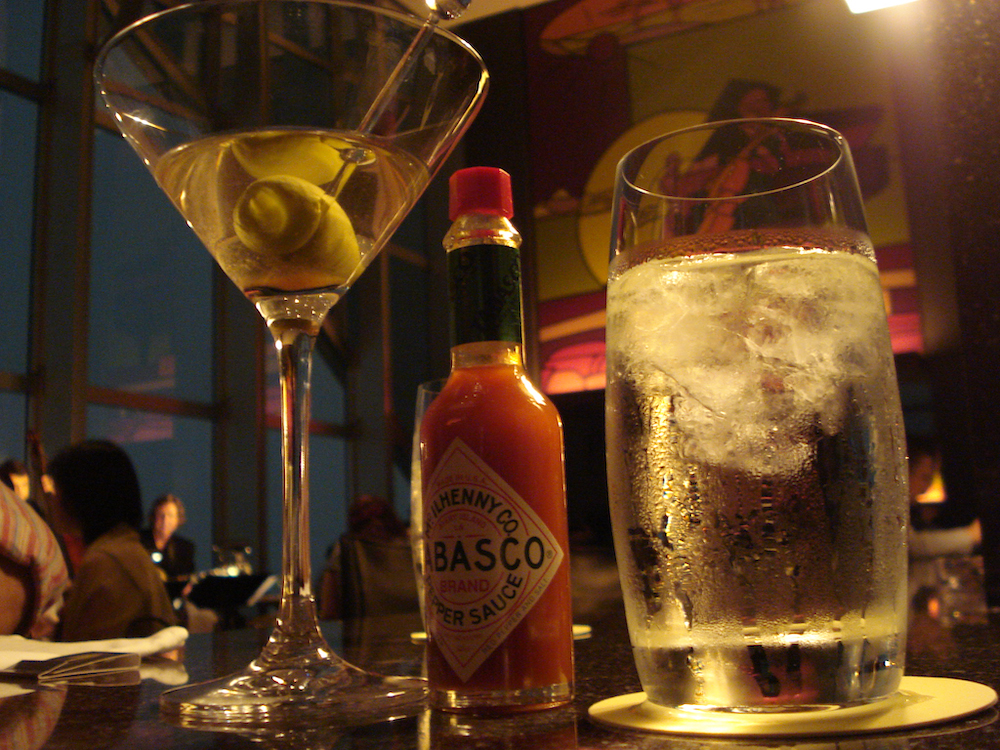 With Lost in Translation and Nobu as my only Japanese points of reference, and having never previously been to Asia, we impulsively left our cozy, Upper West Side apartment behind. Bags packed, passports in hand—we flew east.
All Things Grand
As in any capital city, Tokyo has its fair share of high-end hotels; the Mandarin Oriental, the Ritz-Carlton, the Peninsula, and the Four Seasons among them. Great service is generally a given throughout Tokyo, whether at restaurants, department stores, or even the post office. It seems naturally embedded into the personality of the Japanese, and truly at its best at top-tier hotels. Those first few days in Tokyo, before our apartment was ready, we moved our jet-lagged selves into the luxurious Grand Hyatt.
Walking distance to our apartment building in Minami-Azabu, and in the heart of the Roppongi district, the Grand Hyatt was as comforting and welcoming as we could have hoped for our first days abroad. In fact, we renamed it 'The Womb', and have continued to stay there on subsequent visits.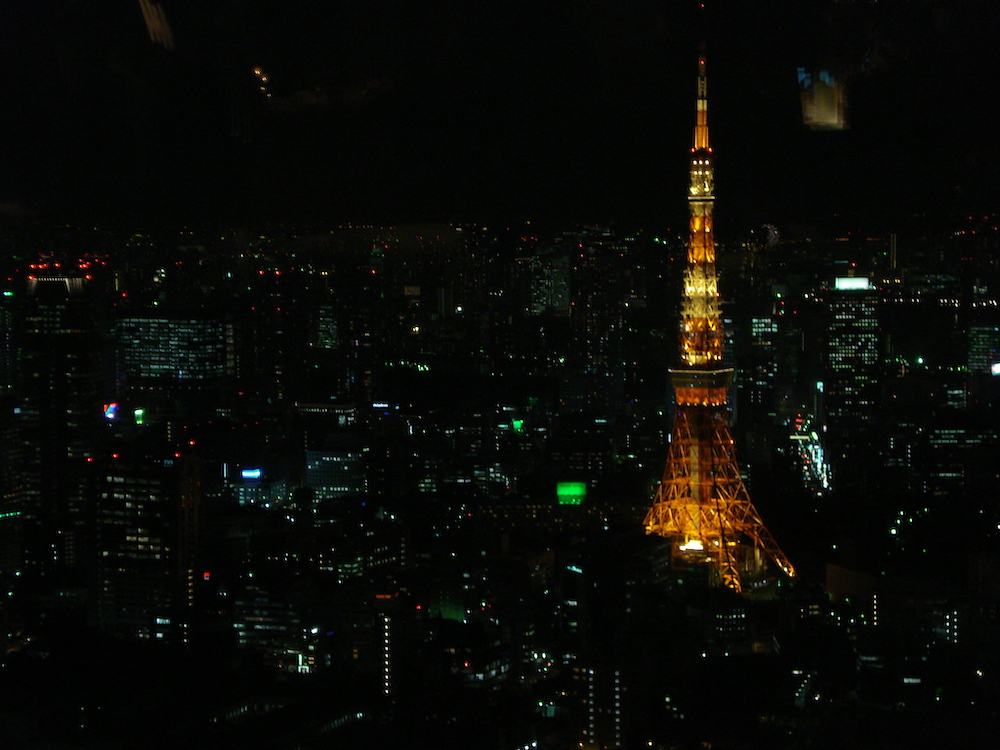 Sweeping panoramic views of the city grace many of the rooms. Both modern and traditional aesthetic touches work together in harmony. State-of-the-art Toto toilets, with their signature heated seats; and electronic blackout shades became immediate and essential technology. They don't call Japan the 'Land of the Rising Sun' for nothing. Neatly pressed yukata robes and in-room slippers awaited us in the large family-style bath, as did a small TV, ideal for our kids who watched Japanese cartoons on an endless loop, while playing in the tub.
Some rooms had modernized shoji screens, which were originally made from translucent paper with wooden framing and used to divide rooms. The soothing natural hues of the walls and fabrics, contrasted against the rich, elegant mahogany wood, made for an inspired and tranquil hotel experience. I was going to find it hard to leave.
The Womb
As it turned out, there was very little need to leave the safety of the Grand Hyatt and its environs that first week. Ten unique restaurants were a part of 'the womb', and while not all were within the walls of the hotel, they could each be accessed without stepping outside. Since I was still less than confident with my Japanese language skills (no offense, Mika) this was just as well. I wasn't ready for the outside world quite yet.
Options, Options, and More Options
Among our top restaurants at the Grand Hyatt, which remained favorites even years later; The Oak Door, with its tender, and break-the-bank priced, wagyu beef. The ambience was low-lit, the kind of lighting that made everyone look gorgeous. We spent many nights with friends at the convivial bar, my favorite cocktail in hand, a Shiso Leaf Mojito.
The French Kitchen, located at the top of a large, central staircase accessed from the hotel lobby, displayed an enormous open-plan kitchen, and was especially popular for its champagne brunch. Decadent choices included melt-in-your-mouth French Toast—a sweet tooth's BFF. Pale, fluffy omelets, fresh local sashimi, and buttery homemade croissants were artfully created and presented. I dare any buffet snob to pass it over, as pretty as it was appetizing. The service was, as we would come to expect, seamless.
Another dinner choice, Keyakizaka was an upscale teppanyaki restaurant that sliced, seared, and served seasonal food table-side. No, it is nothing at all like Benihana. The Japanese have an uncanny way of elevating any cuisine it sets its sights upon, whether that be Italian, Israeli, Mexican, or Molecular.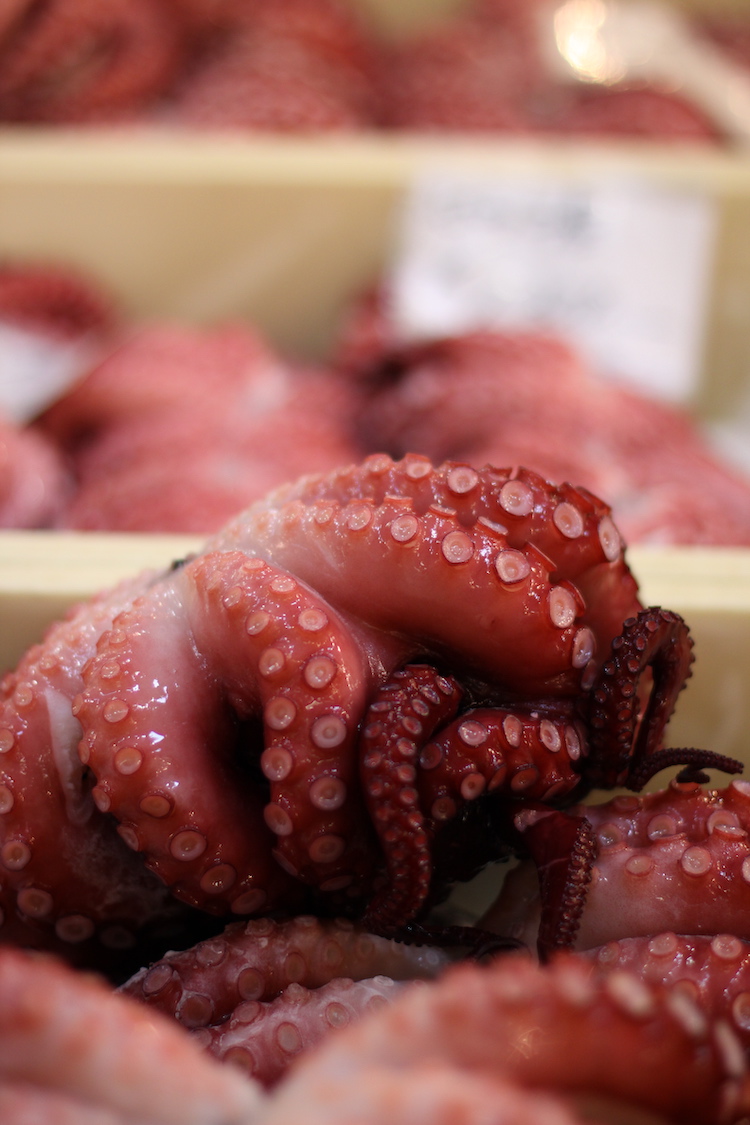 Even within the realm of Japanese cuisine, there were countless options, many of which I was completely unfamiliar. Okonomiyaki, tonkatsu, shabu-shabu, and kaiseki were new to me, and I went head first into experimental dining mode. The kids slurped soba with pride, I devoured deep-fried pork with wild abandon. Gastronomic nirvana.
Venturing Beyond the Grand Hyatt
There was no end to the food adventures I collected while living in Tokyo, after finally venturing beyond the womb. I learned to take a leap of faith when presented with a non-English menu, pointing aimlessly at the intricate kanji characters and Japanese hiragana alphabet. Hoping for the best, and usually getting it.
I learned to love all things tofu. I started to crave raw tuna for breakfast. I tried chicken sashimi without fear of salmonella poisoning. I ate a tomato that had never felt the rays of the sun. I had a magical berry that turned everything sour into sweet, and vice versa. In short, at least from a culinary perspective, I went for it.

Michelin, Meet Tokyo
Serendipitously timed to coincide with our arrival, 2007 marked the first-ever Michelin Guide review of Tokyo. After a year of research by five undercover food inspectors, Michelin awarded eight restaurants the coveted three-star rating, more than any other city in the world. A food coup unlike any other, Michelin revealed what everyone in Japan already knew, and thus catapulted Tokyo into foodie stardom.
Three Stars
We had been fortunate enough to dine at Quintessence, a Japanese-French fusion restaurant in the Shinagawa district, just before it was awarded three Michelin stars. Quintessence didn't present a menu, per se. Instead, it was the chef's choice, or omakase, that allowed him to create new dishes on a whim, as well as make use of seasonal ingredients. Sea bream might grace the plates in the spring, while fugu, or blowfish, might do so in the winter.
It was one of our first dinners out since moving to Japan, and Quintessence had been recommended by a colleague of my husband, Daniel's, who happened to know the chef. She told Daniel that the chef was going to take care of us, and then asked if there was anything we didn't eat. Apparently, the last time she was there, they had served her sandpiper, and she wasn't particularly fond of sandpiper.
Sandpiper—where was my dictionary? Was that a fish, a bird, a reptile? How could I answer her question? 'Oh, I'm not particularly fond of salamander, or squirrel, or pangolin.' Naively, I just asked that nothing on my plate be moving. It seemed like a reasonable request.
The meal was so unlike anything we had experienced before, the noticeable and superior quality of the ingredients, the intimate atmosphere, the artistic presentation of the food. The chef must have used tweezers to lay that baby fern so precisely on the rice, which then revealed a hidden, edible flower. The service—invisible and seamless. I had no idea what I ate, but I know I loved it.
As we left, the chef and waiters followed us outside, emphatically waving good-bye, smiling, bowing, and saying thank you. It started to become awkward, as it took longer than expected for a taxi to swing by. They refused to stop waving, smiling, bowing, or thanking us until we were safely in the car. An unforgettable introduction to Japanese dining.
Trending: Destination Dining
As of 2019, Michelin had designated stars to a staggering 230 restaurants in Tokyo, thirteen with the highest status—three stars. If there was ever a time to plan a holiday around a restaurant, the time is now.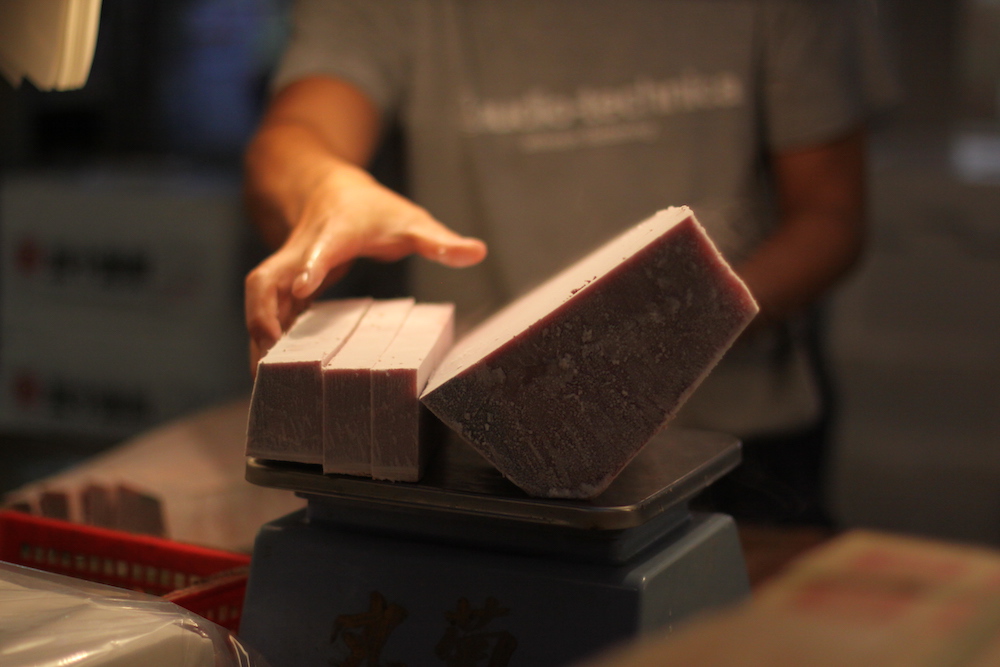 Last May, the New York Times published an article that caught my eye. It highlighted a trend whereupon people will book holidays based solely upon getting a reservation at a coveted restaurant. Having been guilty of this before, once in Argentina, and once in Mexico City, I was thrilled to know I wasn't the only one with obsessive compulsive reservation disorder.
With that said, my destination dining wish-list for Tokyo is long and comprehensive. The few that immediately come to mind are: Narisawa in Minami Aoyama; L'Effervessence in Nishi Azabu; Den, in Shibuya and Florilège in Harajuku. In my next life, I'd like to be a food inspector for the Michelin Guides.
Getting Molecular at the Mandarin
Molecular dining, while sometimes thought of as a gimmick or fad, was flawlessly executed in Tokyo, and most notable at TAPAS, the Michelin-starred restaurant/bar in the Mandarin Oriental Hotel. The molecular theory of food juxtaposes the chemical and physical attributes of ingredients, transforms flavors, and defies beliefs about taste and overall conventional wisdom about food. Culinary jargon aside, it's just incredibly fun!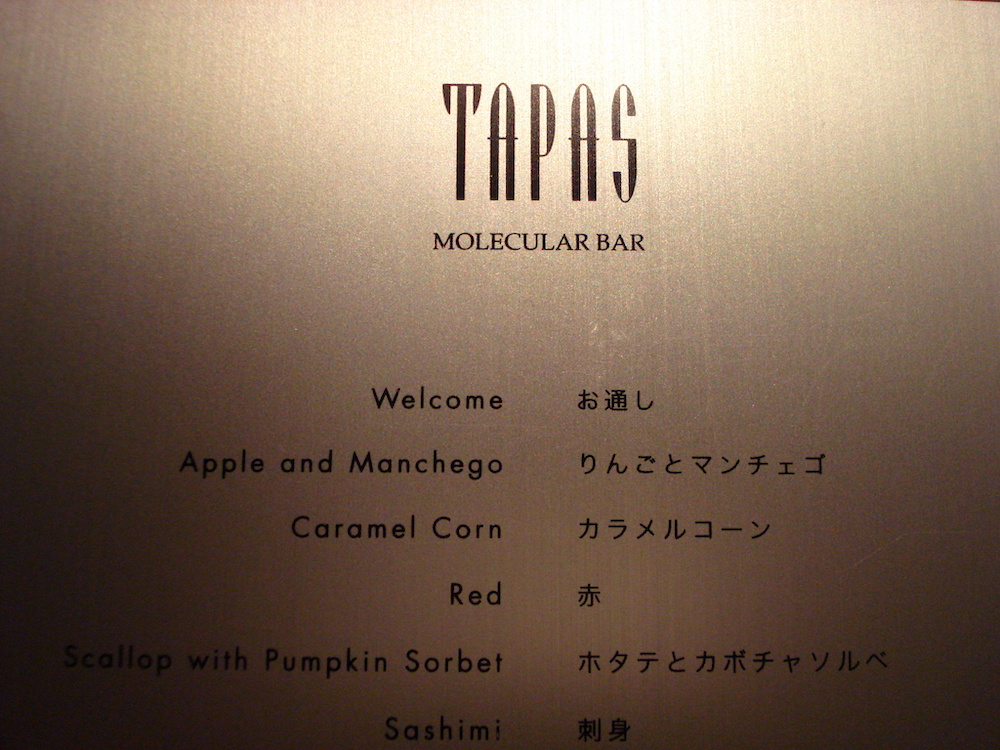 Spoiler Alert
For those who might someday find themselves sitting at the eight-seat chef's table, perched on the 38th floor of the Mandarin Oriental, and want to be surprised, please skip ahead. For those who don't, a few highlights of the two-hour culinary extravaganza, follow.

Cue wagyu beef that had been 'grilled' to perfection without ever touching a flame, instead infused with charcoal, vacuum-sealed, then cooked at an unusually low temperature. Carrot 'caviar' was delicately pressed through a grid of glass syringes that looked like a prop from high school science class. In fact, the entire dinner felt like chemistry lab, but in a far more beautiful environment, no odorous formaldehyde, and no quizzes.

The chef told stories about the inspiration and impetus behind many of the 12 courses, describing the process in which the food was created, all the while mixing, blending, synthesizing, and fusing ingredients.
The final course was over-the-top—the Japanese interpretation—which naturally means understated, over-the-top. It started simply enough. We were presented with an assortment of fruit—but an unusual assortment. Unusual in the sense that it contained lemons, limes, and grapefruit, among the more traditional fruits you might expect. The chef handed us each a small berry and asked us to eat it.
Afterwards, I then took a bite of the lemon wedge. The berry had tripped a switch in my brain, as it tasted sweet, not sour. The same went for the lime—a potent burst of sugar. Was this fake fruit? Next, I tried a strawberry. My mouth puckered violently, it was sour, and almost inedible. The African 'miracle berry,' as it is sometimes called, changed our taste buds instantaneously, turning sweet into sour, and sour into sweet. A mind-blowing, or should I say mind-altering, curtain call.
The strange phenomenon was due to a molecule in the berry, called miraculin, that binds to the taste buds and causes this unique reversal of flavors. My only wish was that we had finished our bottle of champagne first, as it was then rendered undrinkable until the magical powers of the berry wore off some thirty minutes later.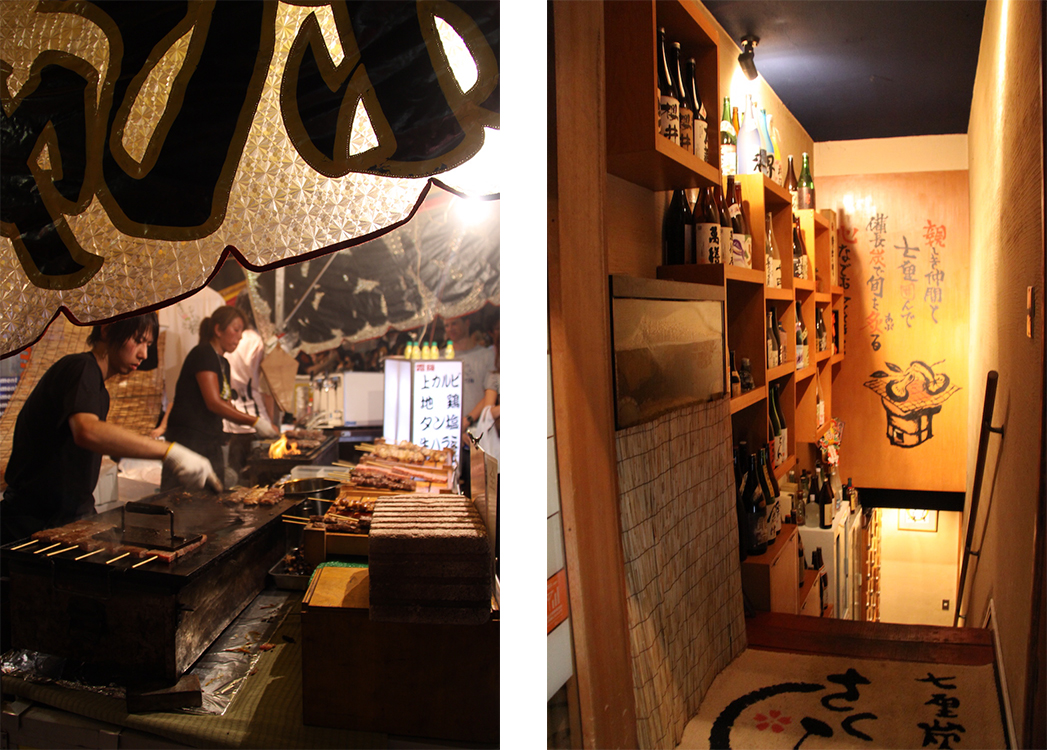 Footloose and Fancy-Free
Tokyo was unquestionably an expensive place to live, and our Michelin-starred evenings were few and far between. That hardly mattered, since the food industry in Japan holds itself to such high levels of perfection, in creativity as well as in hygiene, that great food could be found at just about every price point.
Savoy
With one table, two unique pizzas, and ten barstools, Savoy was one of our guilty pleasures. The original Savoy opened on a backstreet of Roppongi in 2006, and the queues haven't stopped since. We were never discouraged though, as the line moved quickly enough. The bar stools weren't very comfortable, and the staff was hardly encouraging us to hang around after the meal.
Margherita or marinara (and I was told, a secret white pizza) summed up the menu. How they made these thin-crusted, wood-fired pizzas so superior is impossible to say. What was the magic ingredient? The water, the salt, the flour? Whatever it was, it was hands down the best pizza I'd ever had. Apologies to Italy, and New York.
Somewhere Behind Kiddyland
In our first few weeks exploring Tokyo, friends told us about a favorite, no-frills lunch spot. They had no idea what it was called, or how to get there. 'It's somewhere behind Kiddyland', they said, as if that singular bit of information would suffice.
The trick, they went on to say, once we found it, was to arrive before noon, as that is when Japanese businessmen take lunch. Sure enough, by 12:05pm, a line had snaked around the corner from this simple izakaya. Two kinds of gyoza (dumplings) graced the limited menu; seared garlic and leek, or original, and either can be served fried or steamed. This hidden dive behind Kiddyland, became our go-to for years. It was only while researching the location for this article did I discover its actual name—Harajuku Gyoza Lou.
Traditions
It was easy for someone like me, who thrives on consistency, stability, and structure, to fall in love with Japan. I loved the 'no shoes' in the house tradition and have continued it since moving back to the US. I loved the oshibori, or hot towel, that was presented to us when dining out. Itadakimasu, or 'I gratefully receive', became a part of our vocabulary at mealtime. Interestingly, there is no tipping culture in Japan, the service doesn't rely upon it at all. Whether it be a restaurant, a taxi, or a hotel valet, the Japanese take pride in their jobs, no tipping necessary.
For the Love of Nobu
While Nobu Matsuhisa is certainly a highly regarded chef in the United States, and for good reason, I will say that in four years, I ate at Nobu Tokyo only once. There were just so many options for exceptional sushi in Tokyo. Some had the bells and whistles that define the celebrated Nobu brand—and some were as simple and spare as a counter and a few wooden stools.
Designer Rolls
I missed Dragon rolls and California rolls as much as the next expat, but designer rolls didn't seem to catch on in Tokyo. One restaurant, aptly named Rainbow Roll Sushi, gave many foreigners their fill of 'Americanized' sushi, but it seemed destined for failure. It was no surprise to discover that they are now permanently closed. As a Japanese friend of mine pointed out, 'Food is not a trend in Japan, it is a lifestyle.' Well said.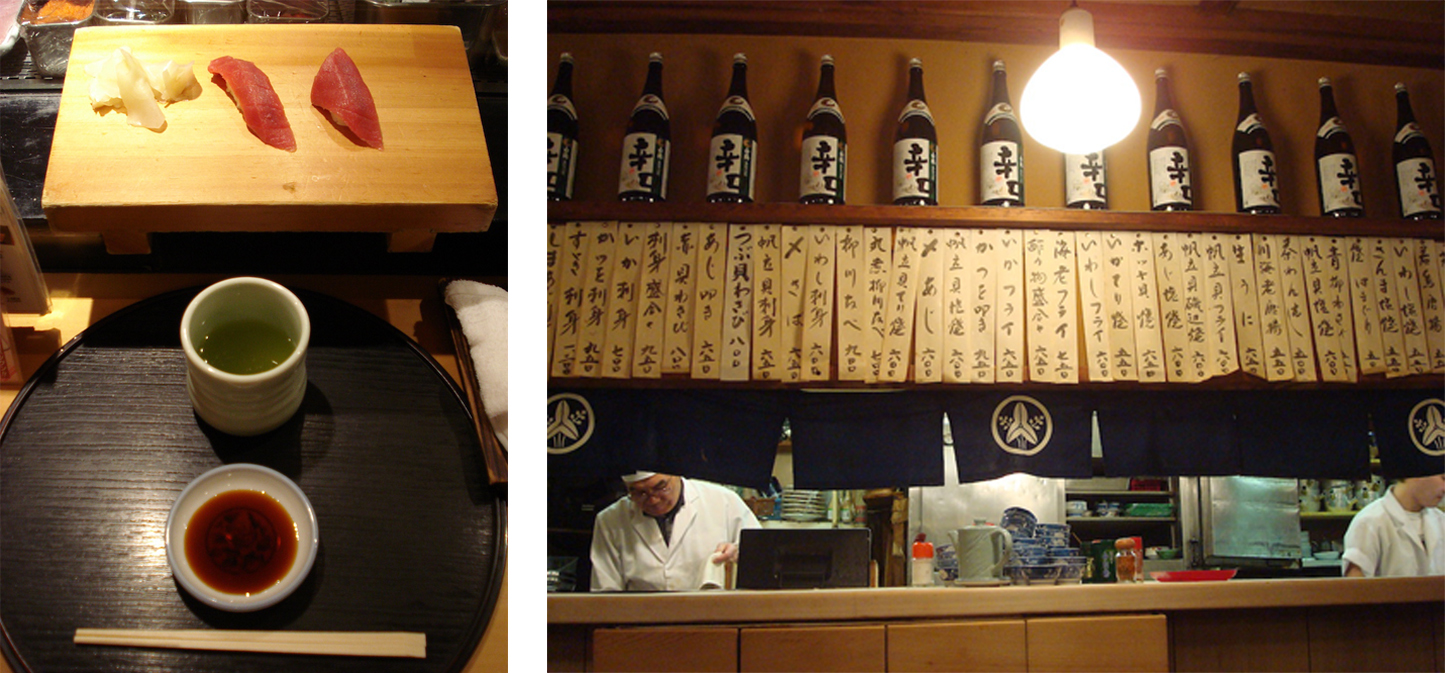 One of my go-to sushi spots was in Tsukiji, where the Tokyo Fish Market used to reside. Sushizanmai has multiple locations there, and oftentimes I would be waiting in a line at 8am for aburi toro (seared fatty tuna), my favorite, among other bites.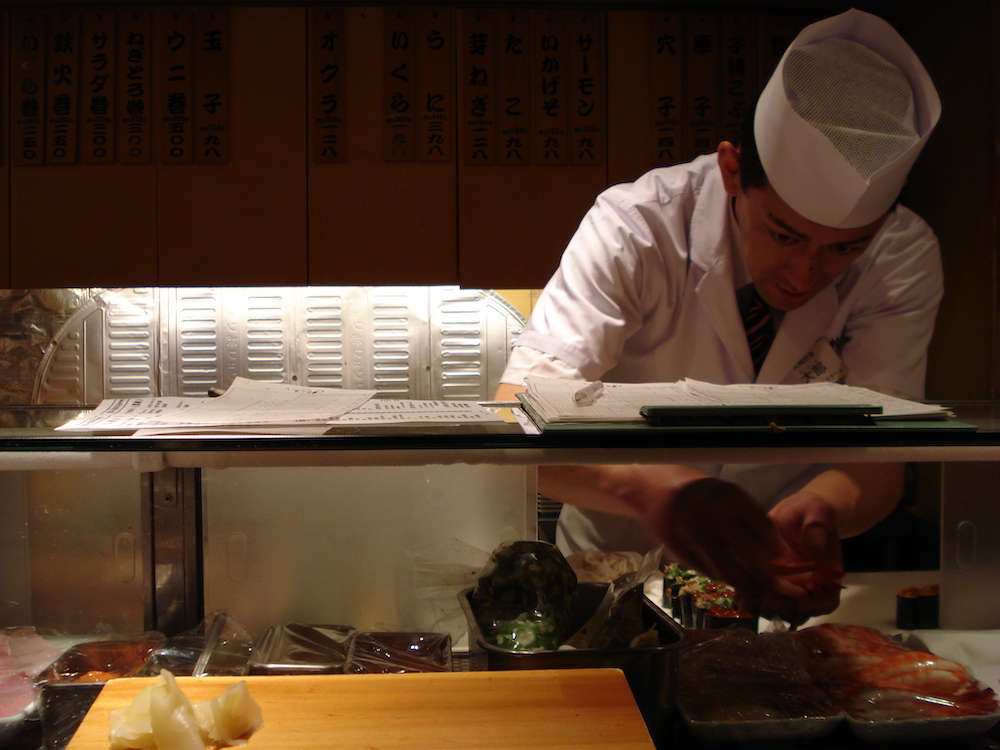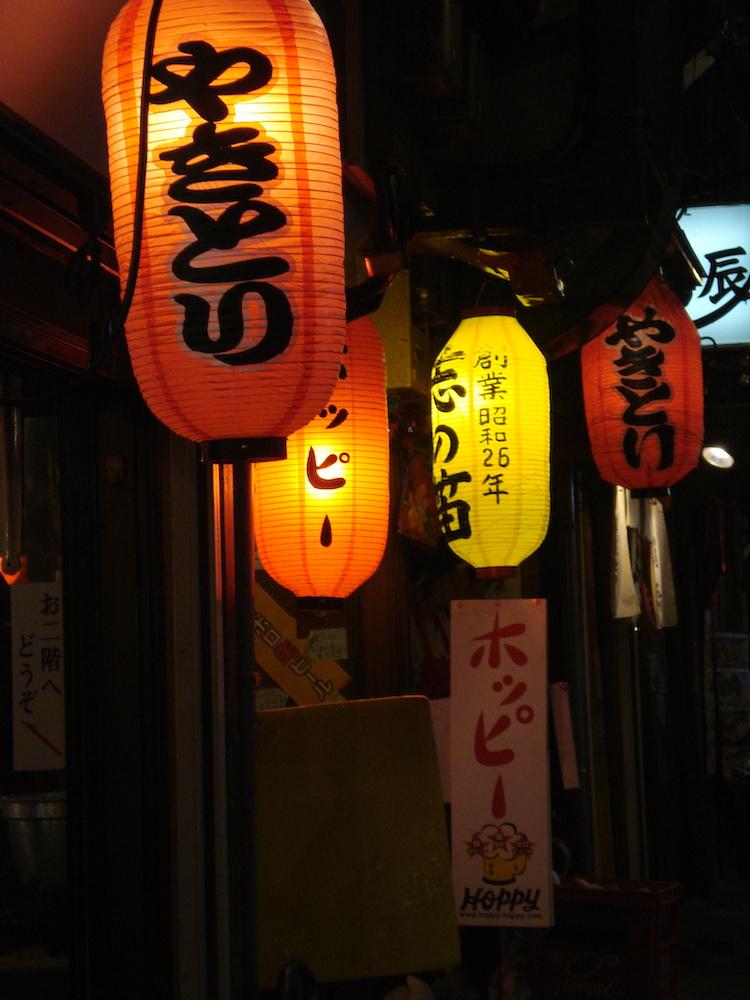 Another local restaurant in nearby Roppongi, was Sushi Ikekan. Reveling in its minimalism, and having mainly counter seating, the food was divine. We watched the chef create magic with the ingredients—such precision and concentration used to design each piece. Anyone who has seen Jiro Dreams of Sushi will understand. There was a quietness and an integrity to it, neither showy nor flamboyant. An art steeped into the Japanese culture for centuries, and enchanting to watch.
Timeless Tokyo
While Tokyo is always trending and reinventing itself, it is at its core, a timeless place. A culture that prides itself on consistency, aesthetics, and structure juxtaposed with the hip, cool, and avant-garde.
No doubt I see Tokyo through a rose-colored lens, having been an expat there when being an expat was at its peak. Yet, ask anyone who has spent time there, it is hard not to be smitten. Tokyo, it's all in the details. Mika, wherever you are, you were right.
******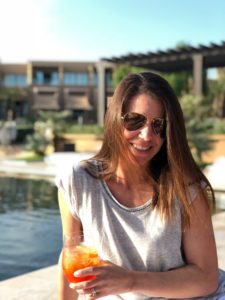 Jamie Edwards is an avid traveler, travel writer, and photographer. She launched I am Lost and Found, her adventure/luxury travel website after 25 years of living and traveling around the globe. Jamie's goal is simple: to inspire travel. She thrives on passing along great finds, like the location of a hidden bar, or explaining how to get into an impossible to reserve restaurant. Before her foray into travel writing, Jamie was a Vice President, Associate Creative Director for Draft Worldwide. Jamie has lived in NYC and Tokyo, and currently resides in Washington DC.
---
Where in the World Do You Want to Go?
Inspired to plan your next weekend getaway, vacation or trip of a lifetime? See that form below? That's all it takes to begin your next epic travel story.