"Beyond words." "Have to see it to believe it." These are just a few phrases that come to mind when asked about One&Only The Palm in Dubai. First of all, Dubai is a city that's unlike any other. Add a literal oasis in the desert like The Palm and you have an experience that's beyond words.
Immaculate gardens, intricate fountains and sparkling pools surround this Dubai resort. The award-winning One&Only The Palm gives its guests a sense of staying in a serene residential environment with its exquisitely styled rooms, mansions and villas. Yes, villas. With accommodations, dining and activities in a setting such as this, no wonder it tops my list.
Four things I love about One&Only The Palm, Dubai
1. A Caribbean-style resort in the middle of a bustling, cosmopolitan city.
2. The best, personalized service of any hotel in the world with staff members who seemingly read your mind.
3. Three on-site dining options under a Michelin-starred chef.
4. Located on Palm Island, this is one of three resorts catering to different audiences on one beautiful peninsula.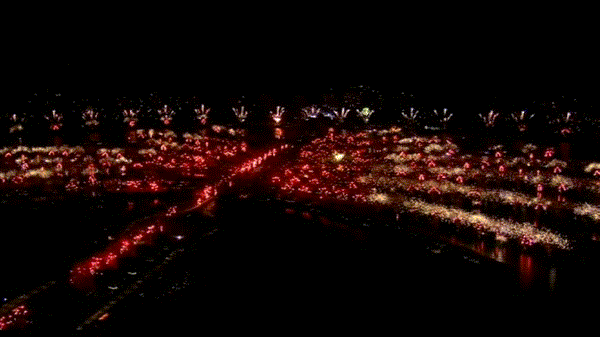 Set in a spectacular oasis-type landscape in the midst of the desert
One&Only The Palm is located on the peninsula of one of the world's most spectacular landscapes, which gives an exclusive and secluded sense of staying in an enclave. Everywhere you turn you see lush manicured gardens, fountains and pools alongside the sparkling shore. True beauty is inescapable, and frankly, why would you want to?
The resort's architectural design blends Moorish and Andalusian with a contemporary Arabian chic interior. This luxury hotel and resort's style is understated elegance and distinctive luxury featuring rhythmic symmetry. In other words, you can easily feel yourself melting into the environment.
The Dubai skyline is your horizon. It's just a short and enjoyable trip by water taxi or limousine, so you feel away from the city and a part of it simultaneously. There's something magical about seeing the skyline from One&Only The Palm.

The staff is the best in the world at service and reading minds from your accommodation to the pool and beach areas
One&Only The Palm doesn't have a front desk per se. Guests are seated in a living room-type lobby for check in and assigned a personal butler. The butler then escorts you to your room and helps you unpack if needed and handles your immediate requests.
Order a drink once and the next time you'll be asked if you'd like that specific drink again, and of course calling you by name. Everyone greets you by name throughout the resort. As for the mind reading… my partner and I visited the resort during the off-season. We were on the beach without a guest or staff member in sight. I was thinking how wonderful it would be to have a drink. Magically, one appeared. One&Only The Palm is just like that.
The guest rooms are secluded in a residential environment within the tri-level manor house, six low-rise mansions and four private beachfront villas. Beautifully styled and impeccably furnished, all of One&Only The Palm accommodations include a sumptuous oversized marble bathroom with a separate walk-in rain shower and freestanding bath.
The villas are the ultimate in privacy and personalized service. For a secluded, tranquil hideaway with enviable proximity to the beach and pool, the six free standing, low-rise mansions feature a cluster of eight to ten independent premiere rooms, junior suites and executive suites, some with private pools.
A satisfying and exciting range of dining options
However long you stay in Dubai, you could never leave One&Only The Palm and still have plenty of dining options. Venues range from light refreshments in the lounge to ZEST serving breakfast, lunch and dinner and STAY, which is only open for dinner and is a distinct restaurant by Michelin-star chef, Yannick Alleno.
101 Lounge and Bar is Dubai's latest hip and chic venue located by the resort's private marina. The dining lounge has alfresco seating that opens to an overwater lounge with seaside tables and bar. Enjoy a selection of light Mediterranean fare from tapas and large fresh salads to seafood, and as the night progresses the vibe changes as the resident DJ begins.
One peninsula
Three resorts
Seemingly unlimited choices
One&Only The Palm is one of three resorts on Palm Island. The Royal Mirage at the base of the peninsula is a great choice for business travelers who want easier in and out access. Atlantis at the far end is perfect for family trips with lots of activities to keep children happy. One&Only The Palm is more secluded with just 90 guest rooms, making it the best choice for those who want to relax and be pampered. Ferries take guests in between the resorts.
Golf. Excursions. Water sports. A spa. Shopping. Adrenaline-pumping extreme adventures out in the desert. Whether your idea of a trip to Dubai is more on the laid back or the go 90 mph side, the staff at One&Only The Palm is an excellent resource for customizing activities to your preferences. Simply ask and they'll handle the details for an unforgettable time. Desert safaris, the Dubai Racing Club for horse racing, sand skiing or a camel caravan through archaeological digs…
Many times, part of traveling is finding accommodations where you feel at home. That's not the case with One&Only The Palm in Dubai. Frankly, you won't feel at home. You will feel the excitement that comes with being in a city so different than any other. You'll be in awe of the atmosphere and sophistication. You'll be treated like royalty with an unparalleled level of respect. It's nothing like home and that is what makes One&Only The Palm one of the top hotels in the world.
See more
---
Where in the World Do You Want to Go?
Inspired to plan your next weekend getaway, vacation or trip of a lifetime? See that form below? That's all it takes to begin your next epic travel story.