When you book a business trip or luxury vacation with CIRE, we want you to discover the hidden gems in your destination, but half the trouble is knowing where to look! That's where our amazing partners come in. Meet the team at The Bloomsbury in London. They will make sure your experience goes above and beyond your typical tourist itinerary, with insider recommendations and personalized experiences. After all, there's nothing better than feeling right at home, even when you're exploring around the world.
The CIRE team knows that the most memorable way to travel abroad is by immersing yourself in the local culture. From discovering hole-in-the-wall haunts, to sampling classic cuisines, to being part of the neighborhood's daily hustle and bustle, it's best to go off the beaten path if you want a true taste of your destination. However, unless you know someone who lives there, bypassing the typical tourist traps can be a bit daunting — especially in a foreign country. That's why our clients love exploring the world with CIRE: We're on a first-name basis with representatives from our hospitality partners around the world, who will make sure every detail of your trip caters to you.
For instance, if you're ever headed to London, we'll get in touch with Mary Craig, Director of Global Sales for The Doyle Collection, an Irish family-owned group of eight luxury hotels. She agrees that knowing how to cater to each client results in hospitality at its finest. "One of the best parts about working with the team at CIRE is that they know their customers," she says. "They know their likes and dislikes. The CIRE team is fantastic at giving us some insider info about their clients to help make the stay memorable."
One of the properties she represents is The Bloomsbury in London, one of our favorite places to send SoHo-bound clients. "Imagine, you're traveling to London and your flight arrives at Heathrow at 5 or 6 am," Mary says. "You've flown overnight and need a refresh before you start your day. You arrive at The Bloomsbury, and the hotel has your favorite face wash in your room with a note from your CIRE Travel agent welcoming you to London with some of your favorite things from home."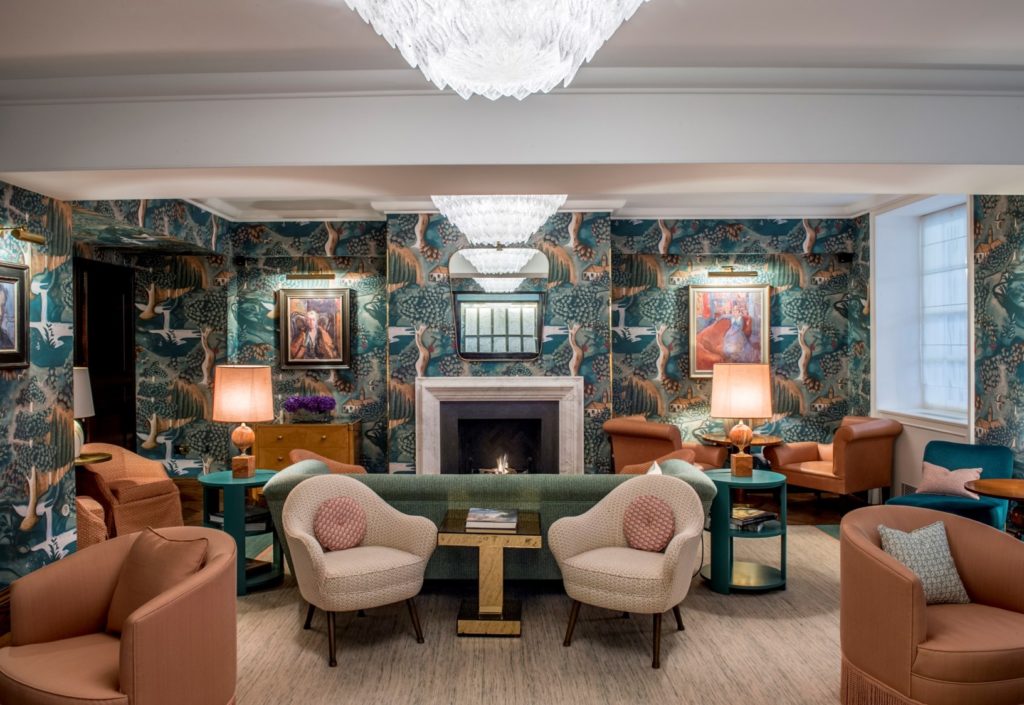 That's the kind of experience you can expect when you work with us, and as Eric Hrubant, CIRE Travel's president points out, it's much different than if you simply book online. "Internet travel is transaction-based, but my business is relationship-based," he says, adding that he's a firm believer in getting the details right. "It's the little touches that add up."
So whether you're seeking an off-the-map excursion or special accommodations for a feather pillow allergy, we'll work with our partners to create a trip that's designed just for you. And if you're headed to SoHo for business or pleasure, The Bloomsbury offers an authentic look at life as a true Londoner — in addition to the obligatory tour of Buckingham Palace and a whirl around the London Eye, of course.
We love this hotel (and the folks that work there) because there's luxury and tradition within its walls. You'll sip and snack your way through afternoon tea, savor renown dishes and cocktails at the on-site eateries, and score insider info on hot spots and happenings just outside the hotel's doors. With equal parts luxe amenities and provincial charm, The Bloomsbury is centrally-located in one of the city's poshest neighborhoods and within walking distance to hidden gems that are patronized by the locals.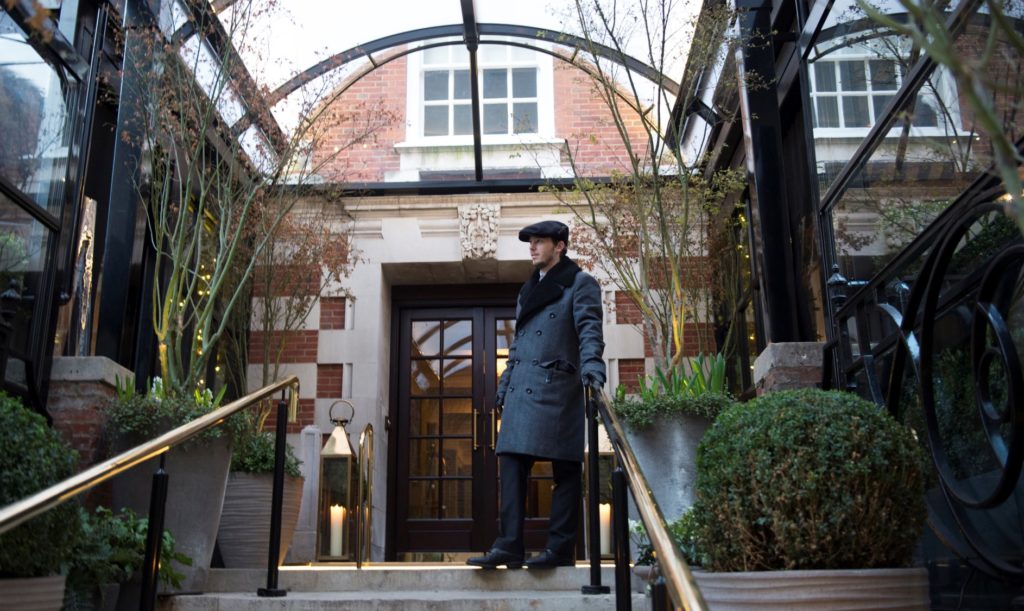 But beyond that, we'll work with our partners to curate an itinerary that's just for you. "If a client loves history, the hotel helps curate a walking tour for a time that works in the client's agenda," says Mary. And if the trip is a family affair, "The Bloomsbury has a really neat family room option where parents can request a teepee set up in their room for the kids' bed," she says. "It's a really fun surprise for young kids."
When it comes to authentic London offerings, The Bloomsbury does it right. No trip to London would be complete without partaking in afternoon tea, and if you asked who serves the best mid-day pick-me-up around, we'd direct you right to the hotel's Dalloway Terrace. There, diners are surrounded by lush gardens in spring and summer — and Wonderland-like decor, come winter — as they participate in one of England's oldest pastimes.
In addition to making your reservation, the agents at CIRE can tap the shoulder of insiders like Joshua Craddock, the director of marketing for The Bloomsbury's restaurants and bars, for the scoop on his top menu recommendations. Then, we'd tell you that one of his favorite bites is the Truffle Fondue, a must-try delicacy on the Dallaway Terrace winter menu and "the best treat to warm you up" after sightseeing on a chilly day.
In the spirit of creating your bespoke experience, The Bloomsbury Club Bar will mix up cocktails that are curated just for you. The bar's 14 signature cocktails are inspired by the neighborhood's mysterious past, from residents who dabbled in magic, illusionism, and alternative spirituality. Each of the drinks corresponds with a Tarot card representing the 14 states of mind or being. "I'm a fan of The Forbidden Fruit, a drink to turn idle desire into enduring love," Joshua divulges. "It's our best seller, and includes The Botanist Gin with some other delicious ingredients like Crab Apple Cordial and Beurre Noisette! You'll have to try it."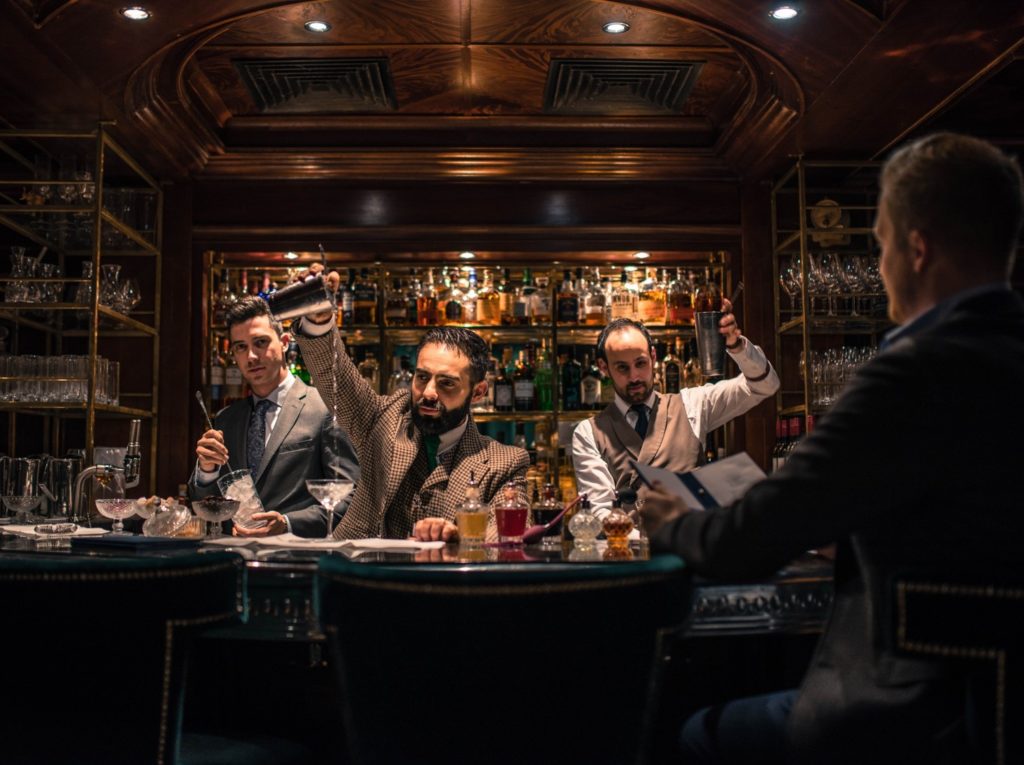 But if none of the menu's concoctions suit your fancy, the in-house Cocktail Deviner will prescribe a potion that's truly unique to you. Joshua shares that his identity remains "a closely guarded secret," and adds that the Mixed Drink Magician refrains from having his photo taken for social media. The reason for the big mystery? "The concept [of cocktail devining] has been developed over a set of carefully-created secrets and acute algorithms whereby we have found a way prescribe you the ideal cocktail to lift your mood or emotion."
We know that when it comes to a memorable trip, it's the little things that really count. From stocking your room with your favorite toiletries to discovering a bespoke beverage that suits your taste (and your psyche), when you travel with CIRE, we've got you covered!
We're passionate about travel, and we want our clients to feel the same. Head to SoHo in London, and we'll work with The Bloomsbury team to make sure you get the royal treatment for the duration of your stay. Whether you're seeking luxury or authenticity, you'll get the best of both worlds while exploring one of London's most intriguing neighborhoods.
---
Where in the World Do You Want to Go?
Inspired to plan your next weekend getaway, vacation or trip of a lifetime? See that form below? That's all it takes to begin your next epic travel story.