The other week, we introduced you to the One&Only Mandarina, a spectacular new luxury hotel property in western Mexico. Our friend, Michael Foley was quoted a few times in that article. Michael is the Director of Leisure Sales for Kerzner International, which has fourteen resorts within three brands: One&Only Resorts, Atlantis, and Mazagan. We thought he'd be the perfect subject for our 8 questions interview this month!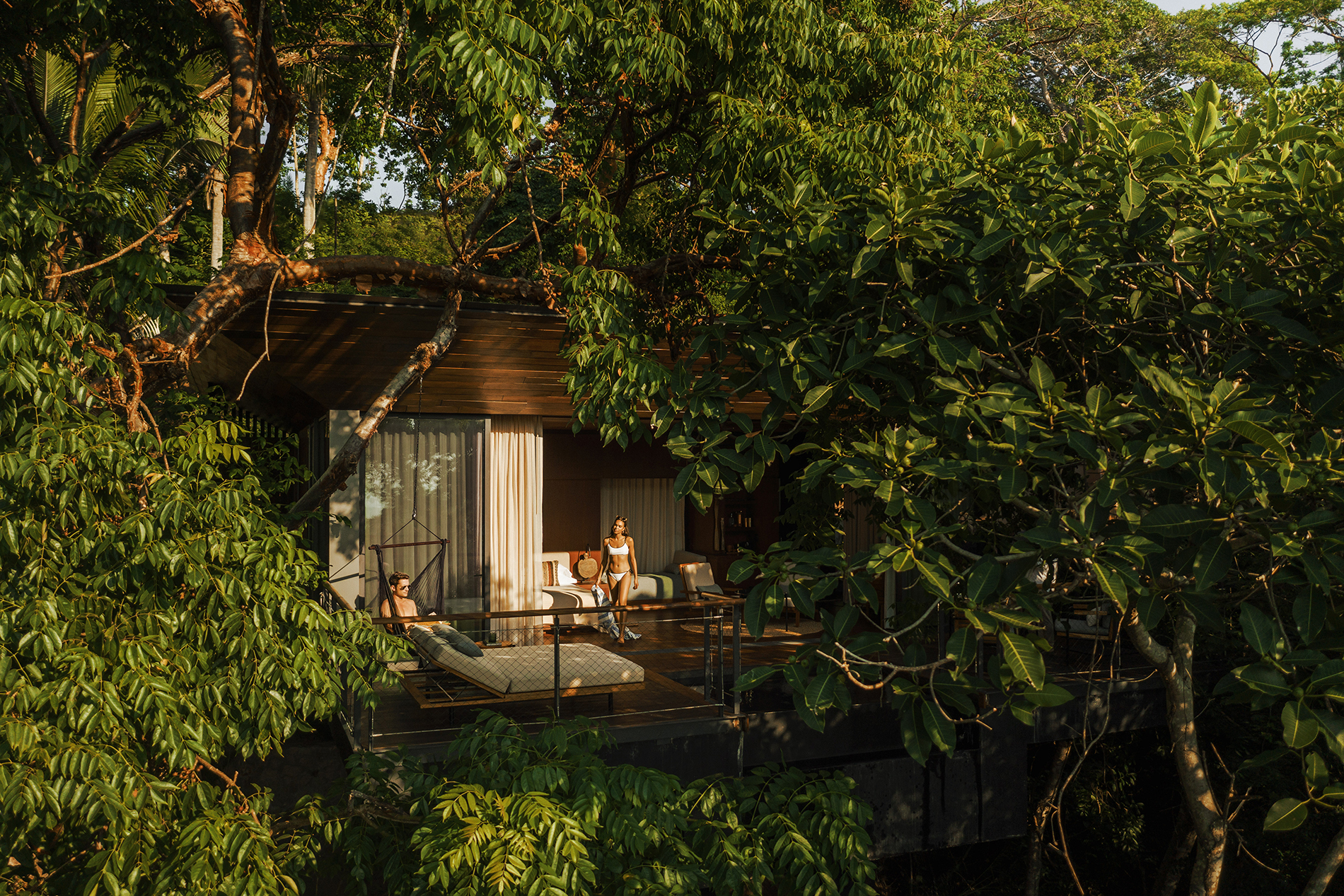 CIRE: Hello Michael! We are chomping at the bit to visit One&Only Mandarina!! Have you been yet?
MICHAEL: Hello, hello! I am counting down the days to my vacation at One&Only Mandarina in Riviera Nayarit, Mexico – less than a month away! Traveling for a short getaway during COVID-times makes planning a bit more complicated, but there are nonstop flights from Newark (EWR) to Puerto Vallarta (PVR), so I'm bringing my husband for a great escape for a few days. We'll be staying in Treehouse Villas that are 40 feet above the ground, each with private plunge pools. I've been traveling to Mexico for many years, but I am so excited to explore this part of the country- where the volcanic mountains and jungle collide with the warm pacific waters and beach. It truly looks more similar to Southeast Asia than what we typically think of as the Mexican coast.
CIRE: OMG! Sounds amazing. Can you tell us about some of the safety precautions your team is doing to keep guests safe in the time of Covid-19?
MICHAEL: Our measures first start with intensive training for all staff- even myself, not based on a property- having to go through our Kerzner COVID training program online and study our 18-page document of protocols. The resorts are following these company standards in addition to anything recommended or mandated by their local legislations. To name a few measures, we offer to sanitize guests' luggage upon arrival, provide everyone with a stylish sanitary kit and mask, paperless registration, and menus, and have thermal cameras installed throughout the properties. I was speaking to one of our General Managers who said that the corporate mandates came through to ensure all dining tables in restaurants are at least six feet from each other. He went to one of the restaurants and started measuring, but we already offered much more space than this. Being that our resorts are not mass market, and privacy is key, we have been able to adapt to these new precautions quite easily. An extensive list of our health and safety policies can be downloaded here.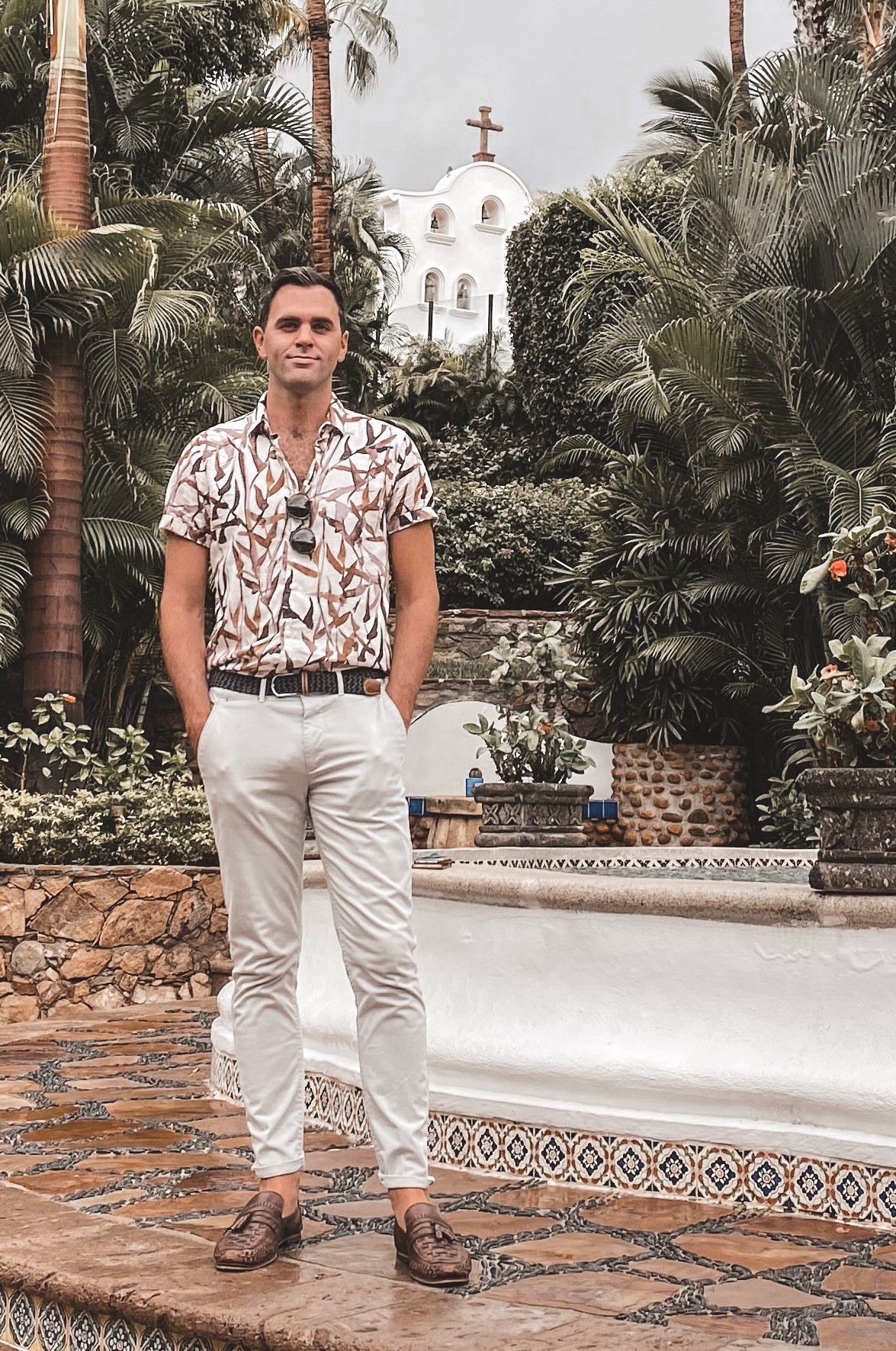 CIRE: Thank you for sharing that info. It sounds like the team is going above and beyond. Tell us more about the One&Only brand of hotels. What sets it apart from other companies?
MICHAEL: Well, One&Only is a fairly small brand with just 11 hotels worldwide. This allows us to provide the luxurious unique experiences that we are famous for, without having too much of a corporate brand feel. Each of our resorts is vastly different from each other. We have everything from beach resorts, like One&Only Palmilla in Mexico with the one of the only swimmable beaches in Cabo, to nature resorts in Rwanda where our guests immerse themselves into the wild by trekking with gorillas and chimpanzees. Personally, I like that, regardless of the type of resort, the atmosphere is chic but unstuffy. We also know how to show guests a great time. Of course, there are endless options for peace, quiet and immersion into nature, but there are definitely sexy, stylish, and fun experiences to be had at any One&Only. For example, our guest DJ at the New Year's Eve party at One&Only Reethi Rah in the Maldives was Idris Elba. He took the stage just after midnight, following the resort's New Year's Eve countdown and electrifying drone show, where he entertained our guests with his energetic set, and partygoers danced the night away until the early hours of the morning. The party was epic, and oh-so One&Only.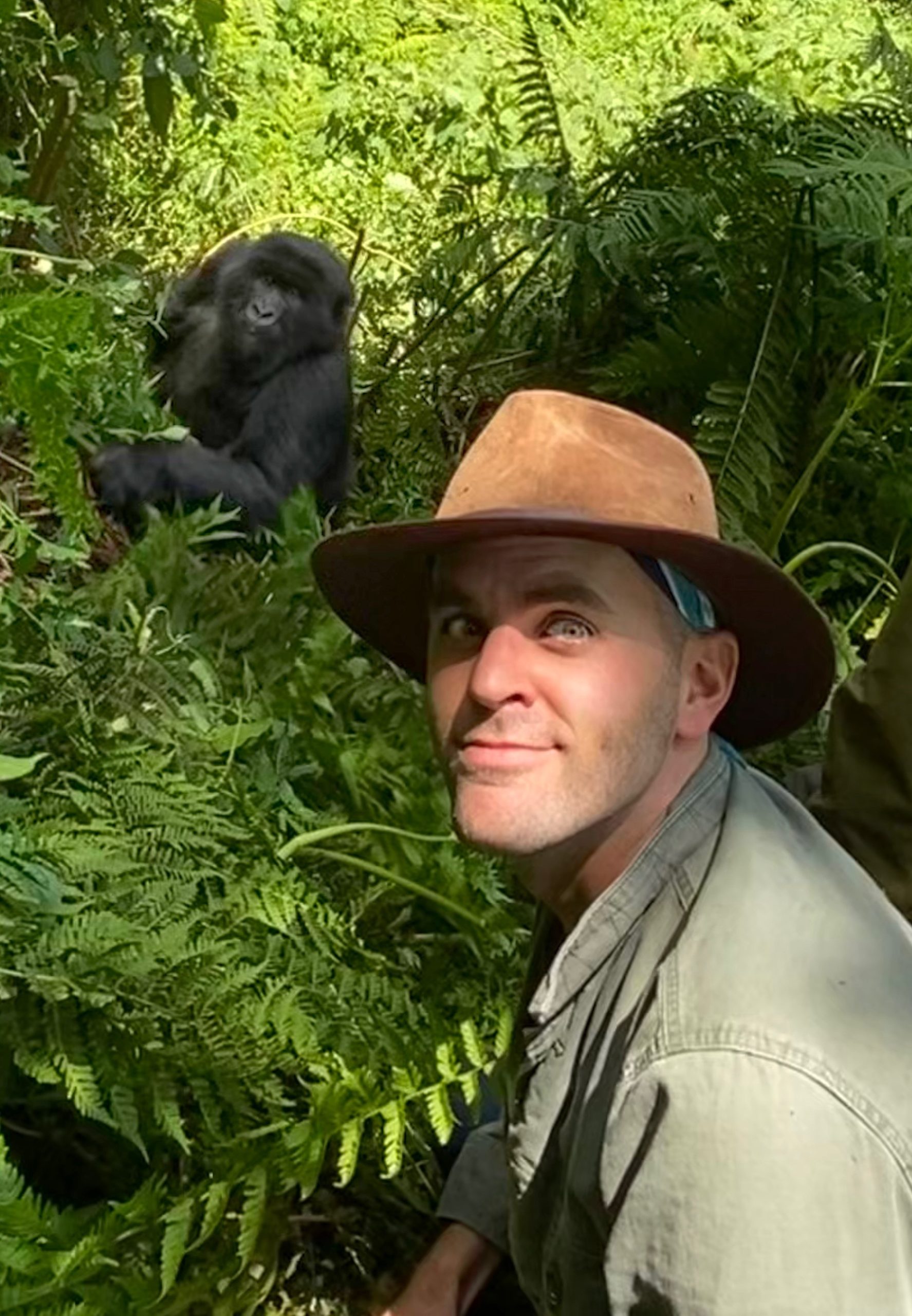 CIRE: Let's make a plan for NYE 2021! We'll reach out to Idris… LOL! Which of your properties are open right now? Which are open to Americans? Any special requirements?
MICHAEL: The majority of the destinations our properties are in are indeed open to Americans right now- Mexico, Rwanda, Maldives, and Dubai. Aside from Mexico, the governments require a negative PCR test to be presented when you board the flight. We're definitely seeing that those travelers who originally had planned extensive itineraries through multiple countries in Africa are now pivoting to Rwanda as a stand-alone destination, because within the small country they can see the "Big Five," gorillas, chimpanzees, etc. It beats having to cross borders and go through more COVID testing.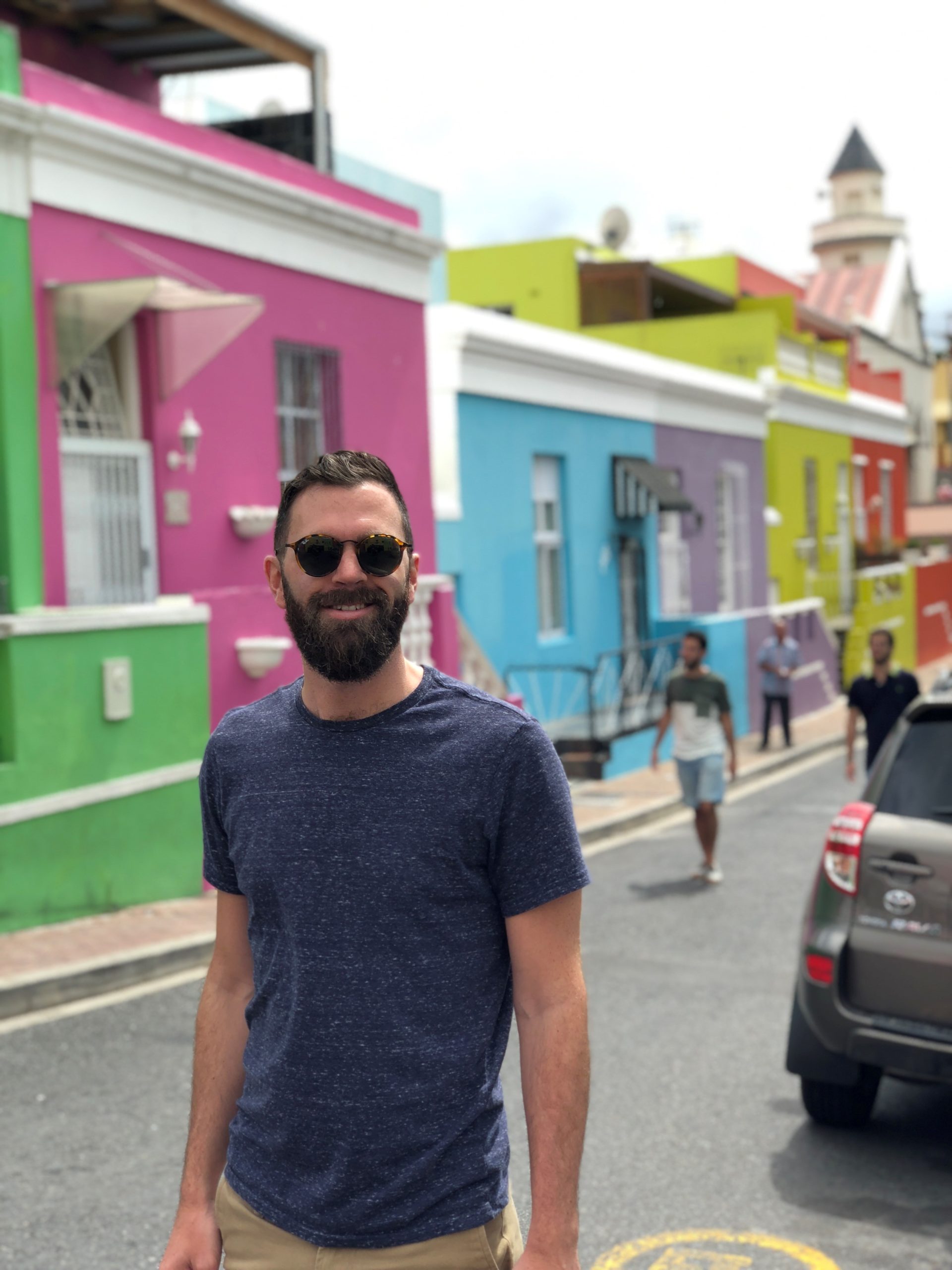 CIRE: Speaking of the Maldives (a top destination for CIRE clients), where is your favorite vacation destination?
MICHAEL: The ultimate travel question! I must provide the caveat that my answer to this changes with the wind. I would say that South Africa is my favorite destination. My husband and I got engaged in the wine country of Stellenbosch, then headed to Cape Town where there is a stunning One&Only right in the heart of the Victoria and Alfred waterfront. I could see myself living in Cape Town. The food and art scene is unrivaled, people are active, and I could marvel at the jagged topography of the coast for hours on end. From Cape Town, you can continue on to do a safari, or jet off to tropical Indian Ocean islands like Mauritius where we have our famed beach resort, One&Only Le Saint Geran.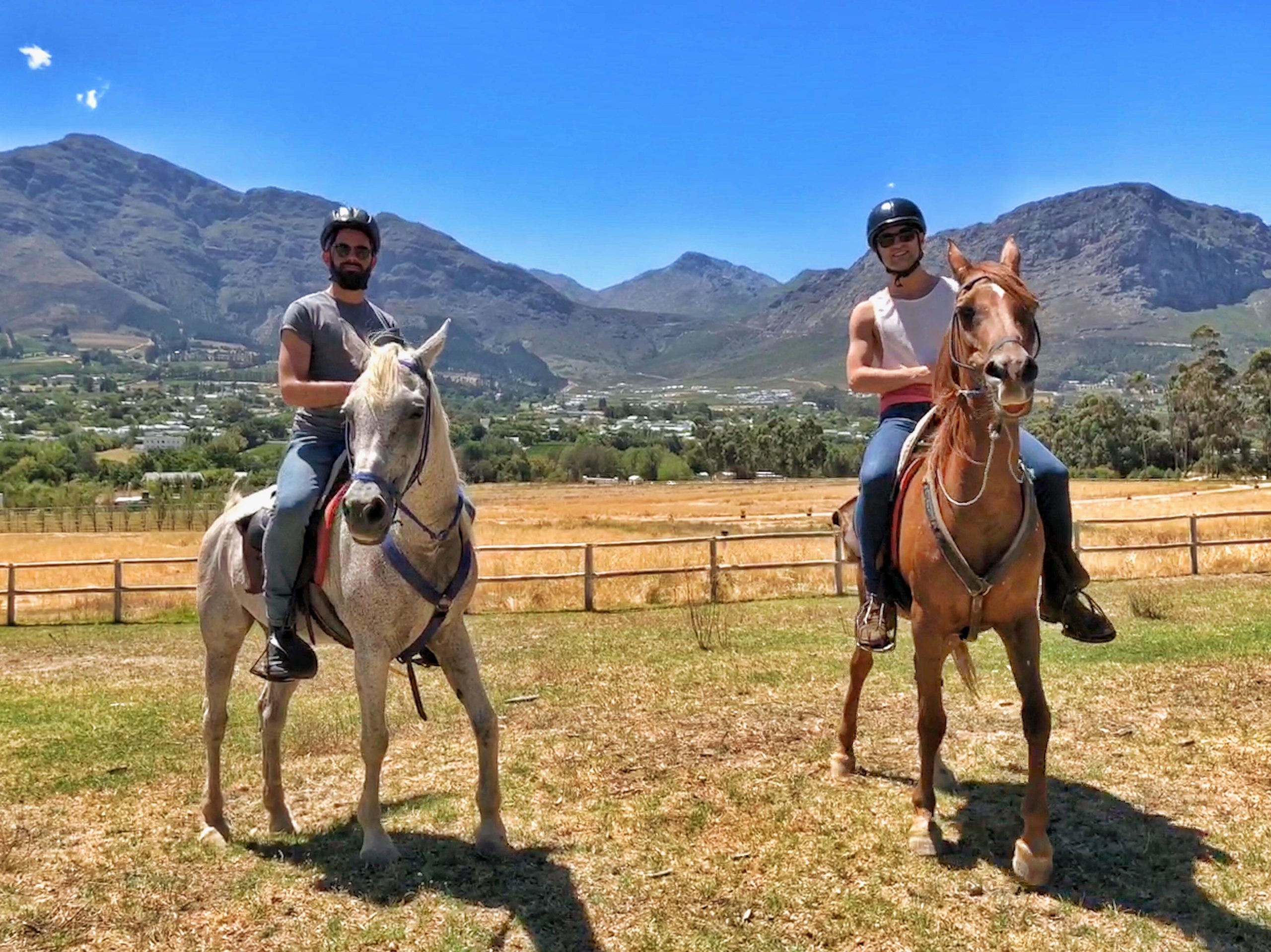 CIRE: We've had some memorable wines in South Africa…memorable meals, too! What's your most memorable meal?
MICHAEL: I ate my way through Mexico City not too long ago. While I thought I was biting into some kind of tiny cheese curds on toast, I later found out it was ant larvae (Escamoles) from the Oaxacan Chicatanas ants. I'm fairly adventurous with food, so I was not too turned off to it. In fact, I later had a cocktail garnished with ants, and I even brought a bag of dried and salted ants home for a crispy topping to my guacamole. I now sound like I'm obsessed with eating ants. It was just that one trip, I swear!
CIRE: When you're not eating ants, or travelling for work/fun, what are you up to?
MICHAEL: My favorite stress reliever is making a fire, pouring a dirty martini or a mezcal old fashioned, and playing some songs on my guitar. I'm awful, and I feel horrible for my neighbor's bleeding ears, but hey- I have fun playing and it really does help melt the stress away. The martinis also help.
CIRE: Music and martinis…a true renaissance man! What made you choose a career in travel over, say, music or eating ants?
MICHAEL: I come from a family of schoolteachers. My father was actually my 6th grade Geography and Social Studies teacher. It was social torture to have a parent as the teacher of all of your friends and schoolmates at that age. But in his class, I heard about all the unique places he traveled to, and all of the cultures he experienced. This was something that didn't always come up in conversation at home. I think that is what triggered my wanderlust, and I set my sights and aspirations on the travel industry. I became obsessed with the industry very quickly. My friends had posters of their favorite athletes on their bedroom walls. I had clippings from Travel+Leisure, and resort brochures that I would order from websites. The "vision board" concept of manifestation worked quite well for me, as later in life I found myself on some of those same exact beaches or working for the companies that I had advertisement clippings of on my childhood bedroom wall. I studied Travel/Tourism and Hospitality at Johnson & Wales University's North Miami campus, and simultaneously worked for a major cruise line managing the check-in and disembarkation of the ships that came into Miami. From there I moved back to NJ to continue on my travel career path working for a travel wholesaler, a Caribbean island's tourist board, and luxury resort chains.
CIRE: What a wonderful gift from your dad. Teachers are the best! Thank you for sharing your story with us, Michael. Looking forward to getting together in-person soon (hopefully) for martinis, music and guac with crispy ants!
CIRE Travel is a full-service travel agency headquartered in New York, NY. Our expert team supports clients across the country and around the world.
---
Where in the World Do You Want to Go?
Inspired to plan your next weekend getaway, vacation or trip of a lifetime? See that form below? That's all it takes to begin your next epic travel story.