"It rained for four years, eleven months, and two days." — Gabriel García Márquez
So wrote Gabriel García Márquez, in his Nobel Prize winning novel, One Hundred Years of Solitude and single-handedly introduced magical realism, the writing style that normalizes fantastical events, to mainstream literature. Simultaneously, Márquez catapulted his native country, Colombia, to the forefront of Latin American tourism. Captivated by his novels for years, and a spring break to plan, Cartagena was calling. I hoped it wouldn't rain.
The legendary Santa Clara
The Sofitel Santa Clara Hotel, a former 17th century nunnery once called the Convent of the Poor Clares, is now one of the city's most well-known hotels. It's location, on a lively plaza of historical Spanish colonial architecture and bustling restaurants, belies the hushed intimacy that lies within its ancient walls.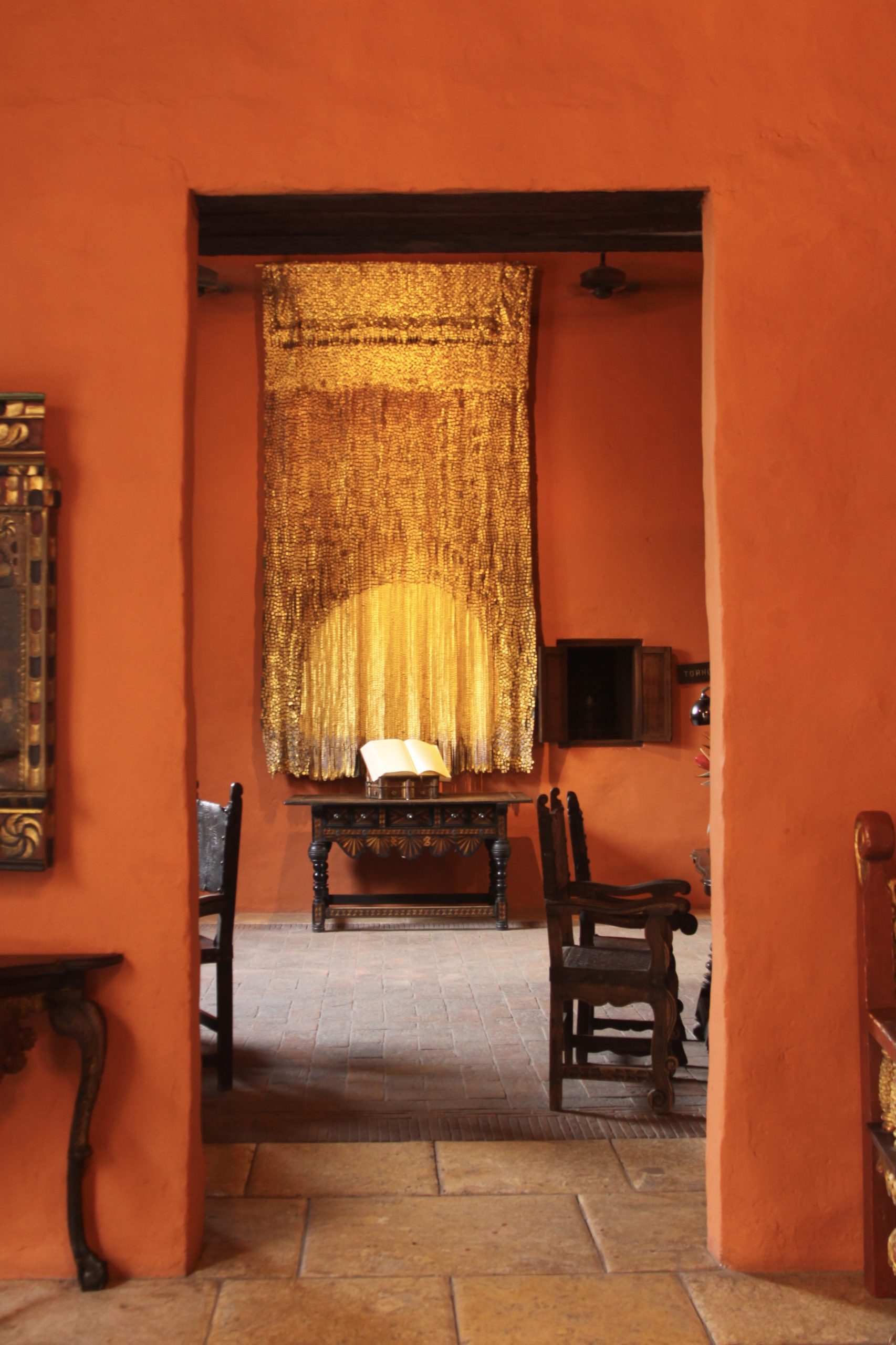 The Santa Clara is, in a word, legendary – lush gardens, arched stone passageways, wide, black and white, checkered marble floors, altars, hidden windows and doors. Secrets lie within the walls— confessionals, crypts, ceramics, and centuries-old art. Traditional terra cotta-hued interior walls made us feel that we were constantly bathed in a rich rose-tinted light.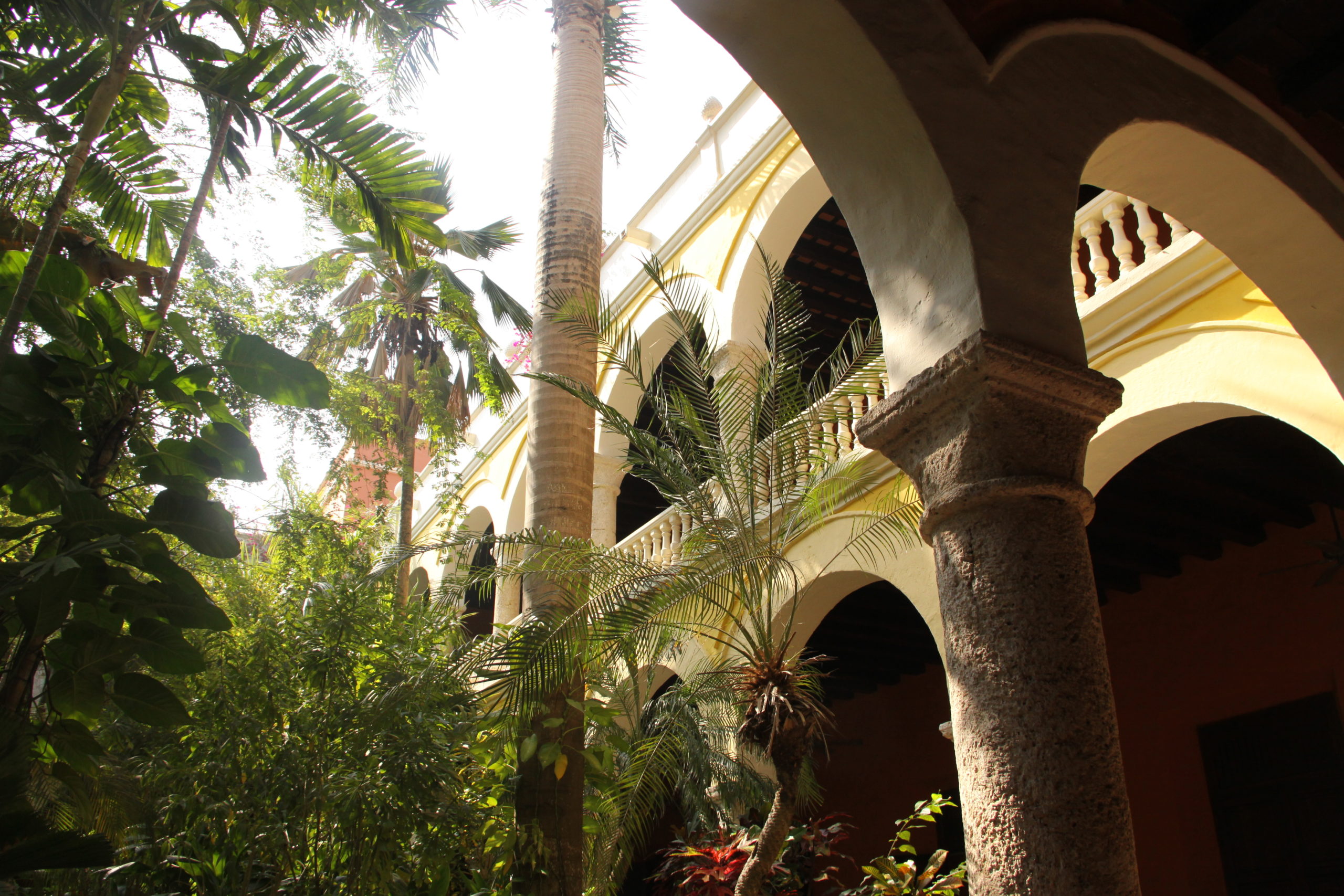 The hotel's main restaurant, Jardín, opened onto a low-lit courtyard, and was completely usurped by overgrown palm trees, native orchids, and fronds of massive ferns. According to the Santa Clara website, it is the largest garden inside the walled city. I wondered what these palms had witnessed over the centuries. A large, circular well, once the nun's main source of water, is the centerpiece of Jardín, and its presence reminded me of the history of the hotel and begged me to learn more about its past.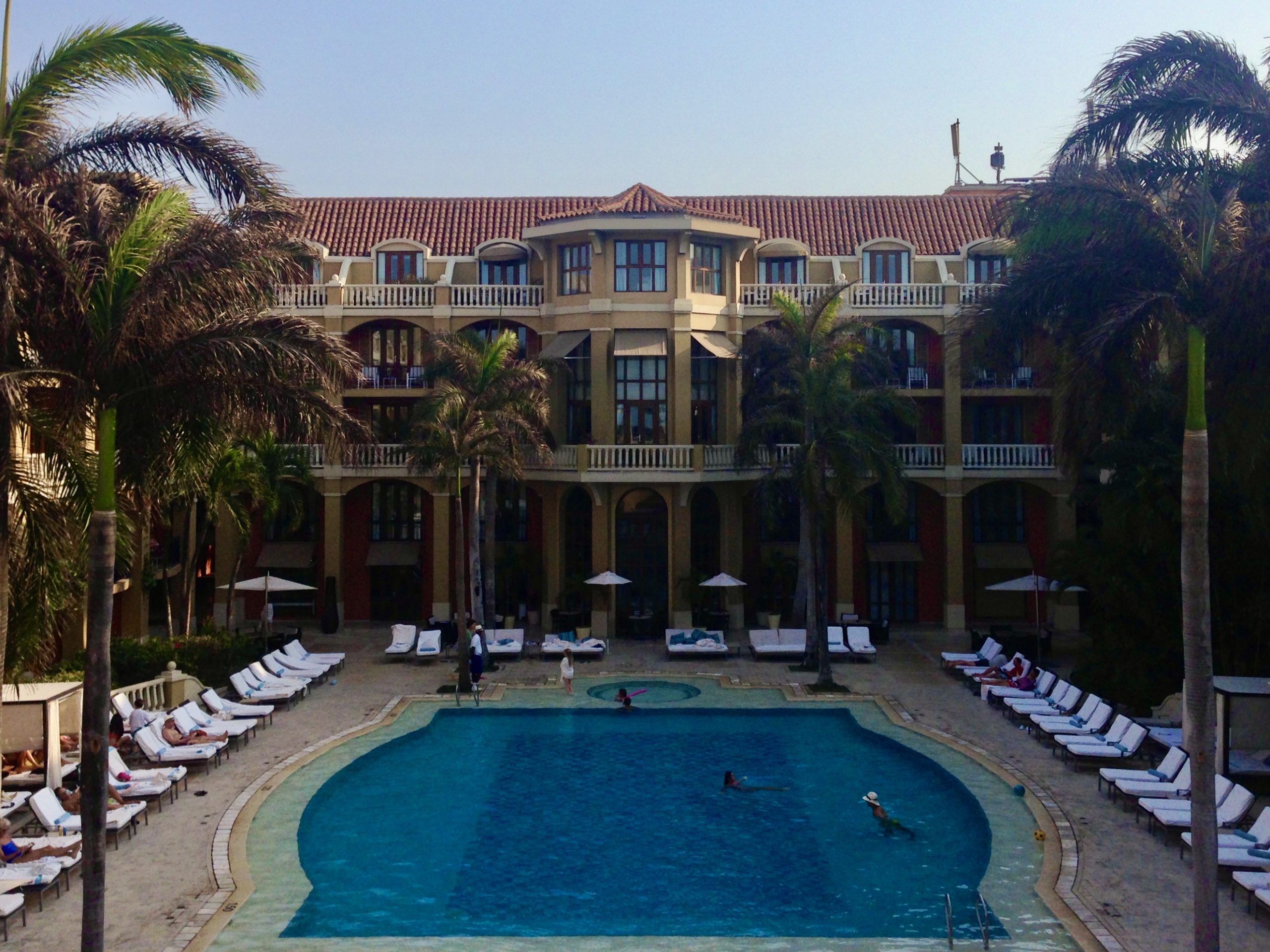 For instance, the crypt under the hotel bar, El Coro, was the inspiration for Márquez's book Of Love and Other Demons and named for the convent's choir. Guests can brave the steep steps and descend into the stone-walled chapel below, eerily candlelit for maximum mystical effect. The former nunnery holds many secrets, no doubt, which added to the historic allure of this spiritual property.
However, for all of the hidden charms and dramatic ambience, one of the best perks of the Santa Clara was hidden in a back alley just behind it.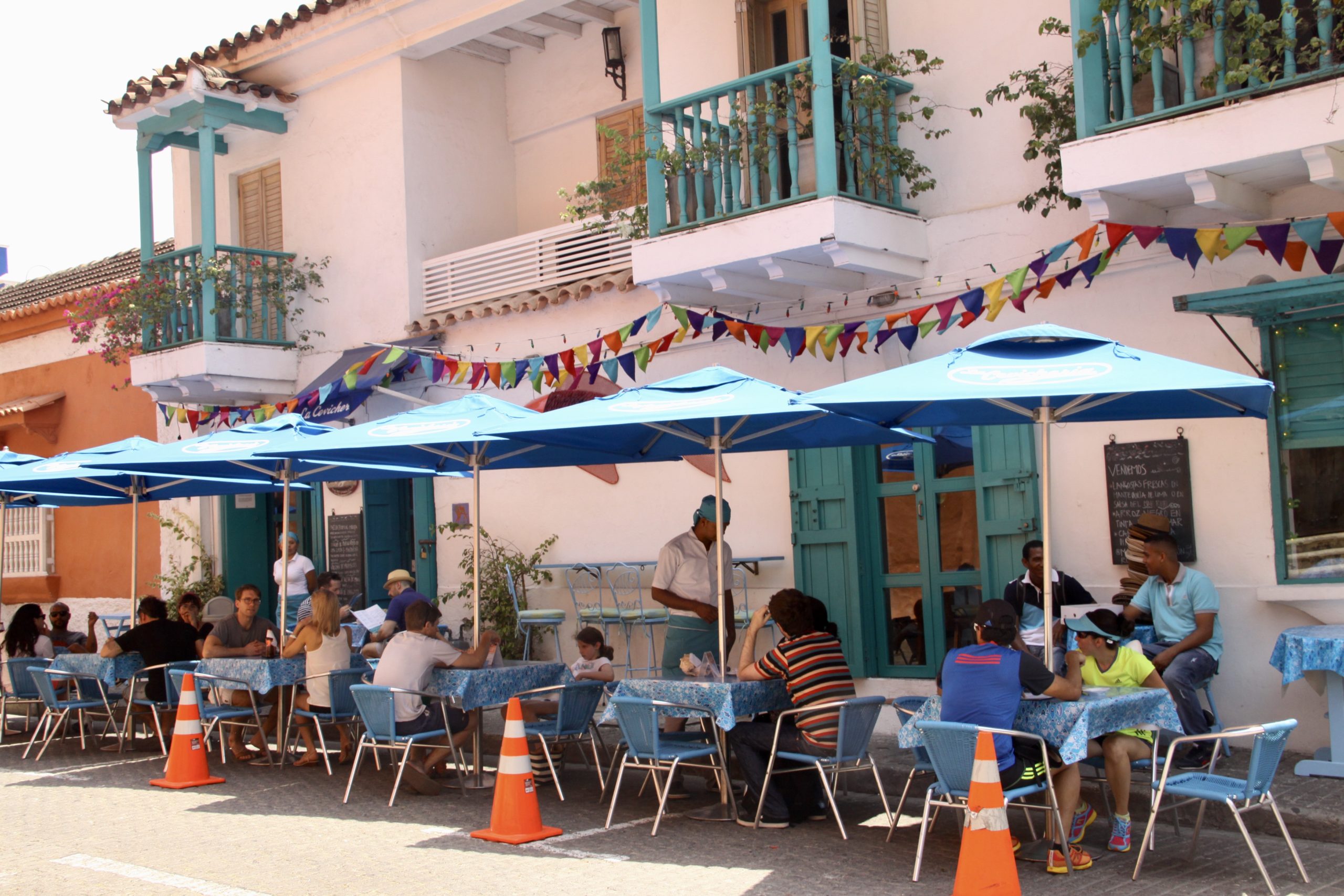 La Cevicheria
Duck out the back door of El Coro and you will find yourself at the doorstep of La Cevicheria. A dive. A proverbial hole-in-the-wall. Blue, plastic chairs and picnic tables were so close to the street, who am I kidding, they were actually in the street. Bright orange plastic cones were all that separated us from oncoming vehicles.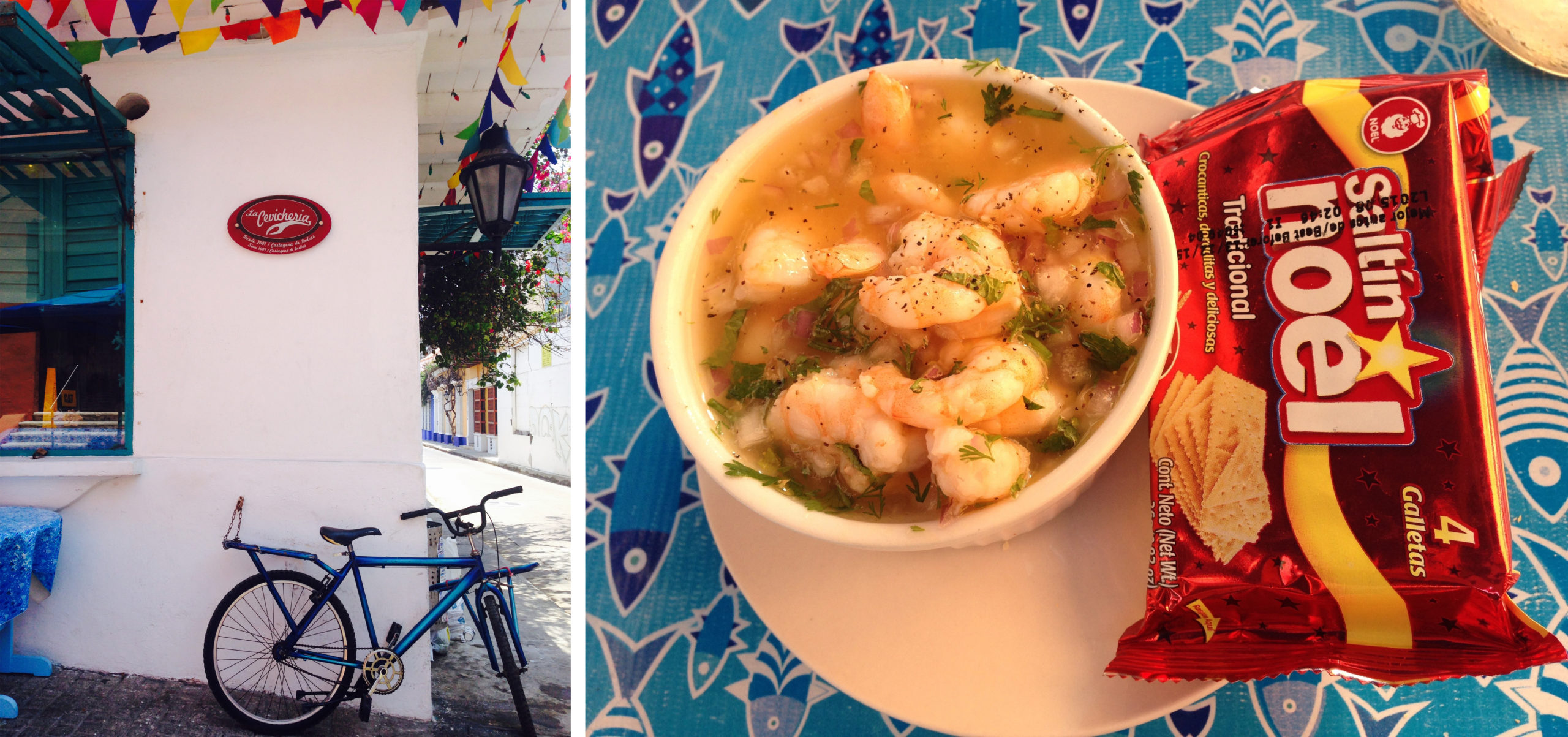 Was it worth the risk? Let's just say I put my life in danger more than once to sit in the road and devour shrimp ceviche with packaged saltine crackers. Placed pointedly on the map by TV personality and chef, the late Anthony Bourdain, I commend La Cevicheria for not reinventing itself in any way after it reached culinary fame. My hope is that it will forever be a local dive, orange cones, oncoming traffic, and all.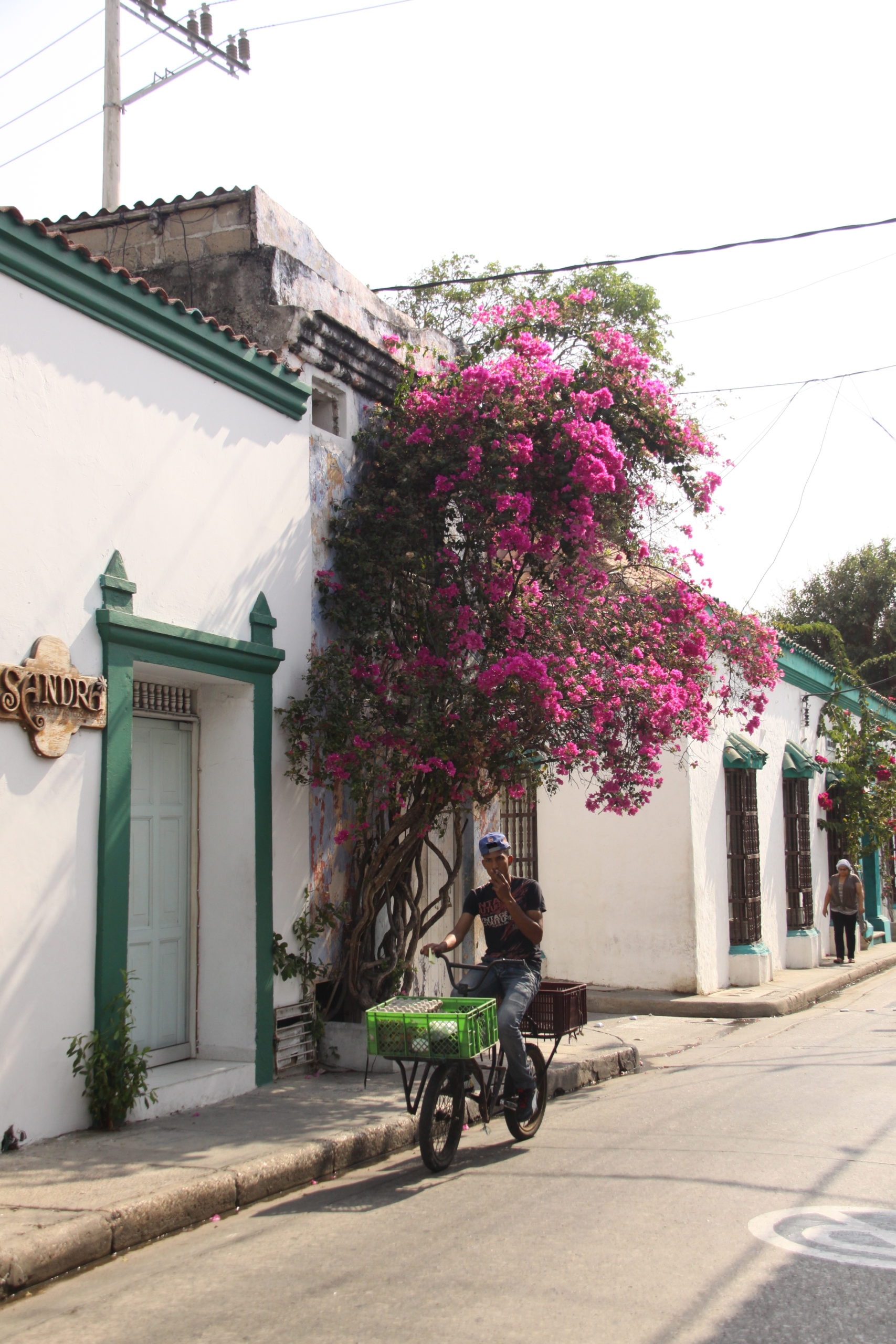 Lazy days in the city
Daily life started later in Latin America, as we knew from past experience, and I especially enjoyed watching, and listening to the city come to life. Mornings were spent exploring the quiet, nearly empty streets. Eventually, shutters creaked open, locals squinted into the sun. Laundry was snapped onto outdoor clothes lines, clanging pots and pans marked the start of breakfast. The days opened up lazily. By evening, these same streets would resemble a full-blown carnival.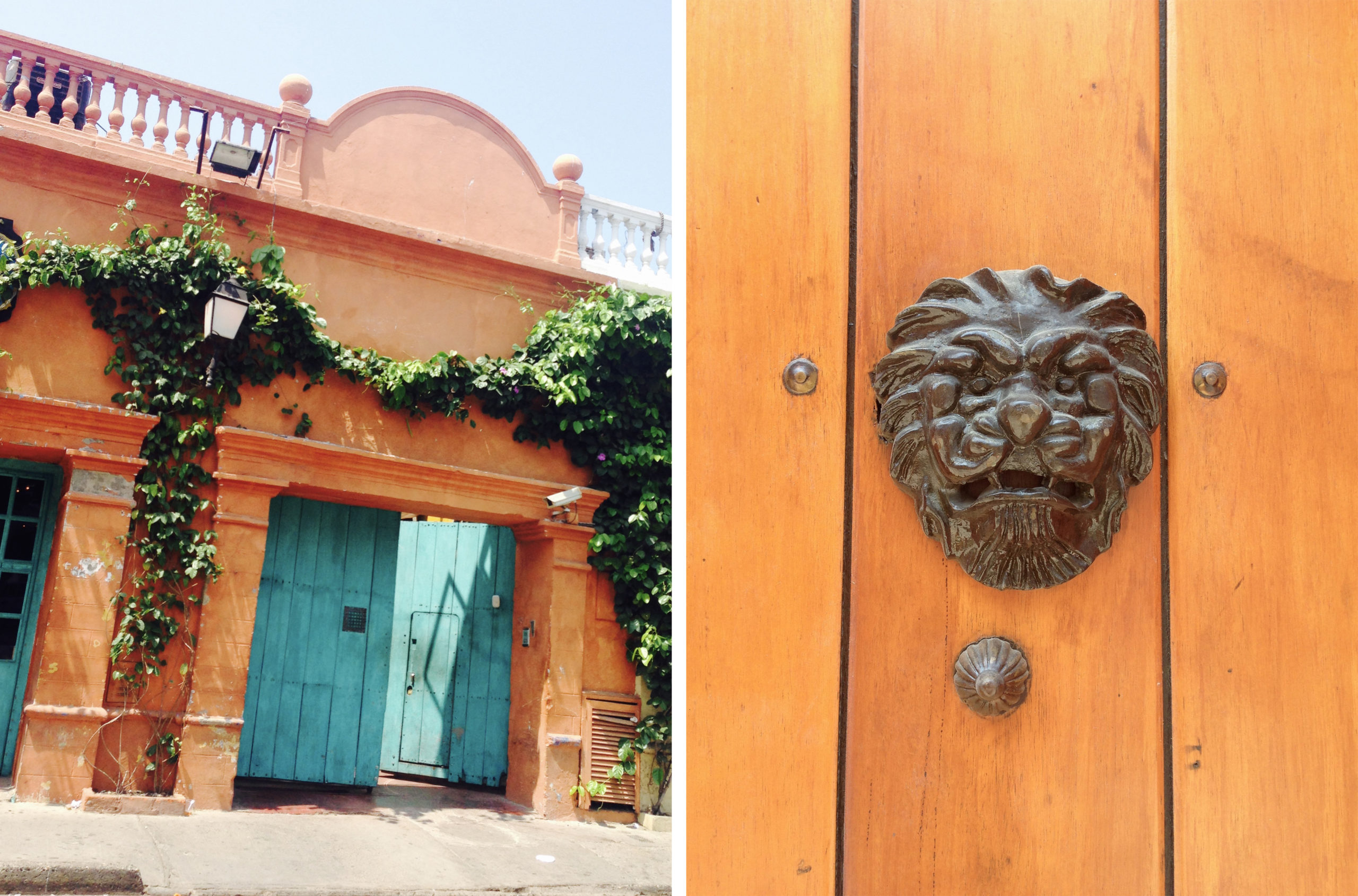 Narrow, crooked alleys, in their original cobbled state, reminded me of the horses and carriages that once roamed the streets. Today, those equine-sized carriage doors have been craftily converted—a human-sized door, now undetectably and neatly cut into the original stable doors. If not for the ubiquitous decorative knockers each home wears like its own coat of arms, one would pass by and never notice.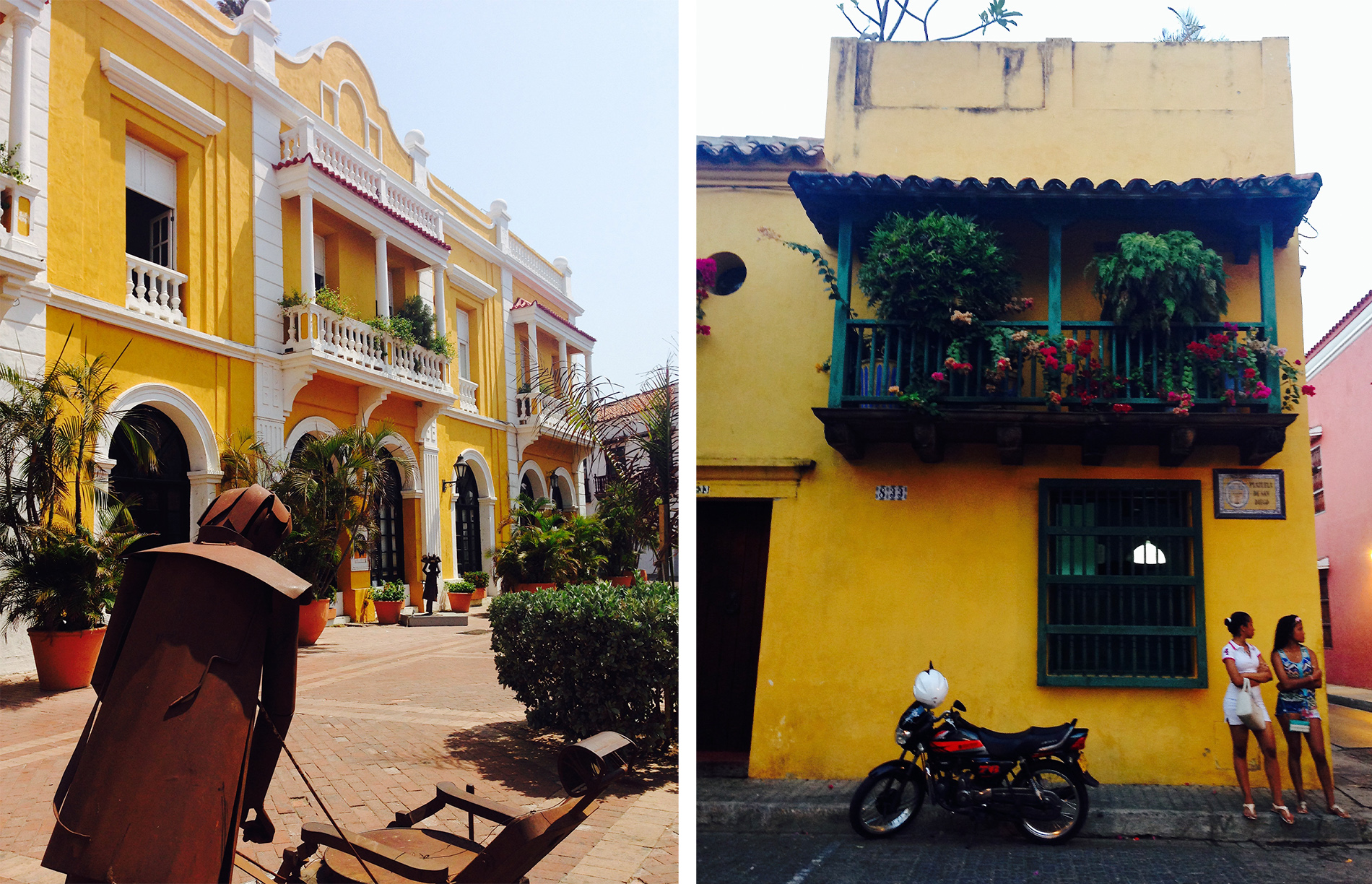 Roaming a city with no agenda has ultimately led us to some of our best finds. In this case, we discovered a beautiful old book shop and coffee house. Locals gathered to read the papers and browse books in the cavernous, library-like space. We bellied up to the intimate café counter and ordered hot chocolates for the kids, cappuccinos for us, and sat back to soak up the atmosphere.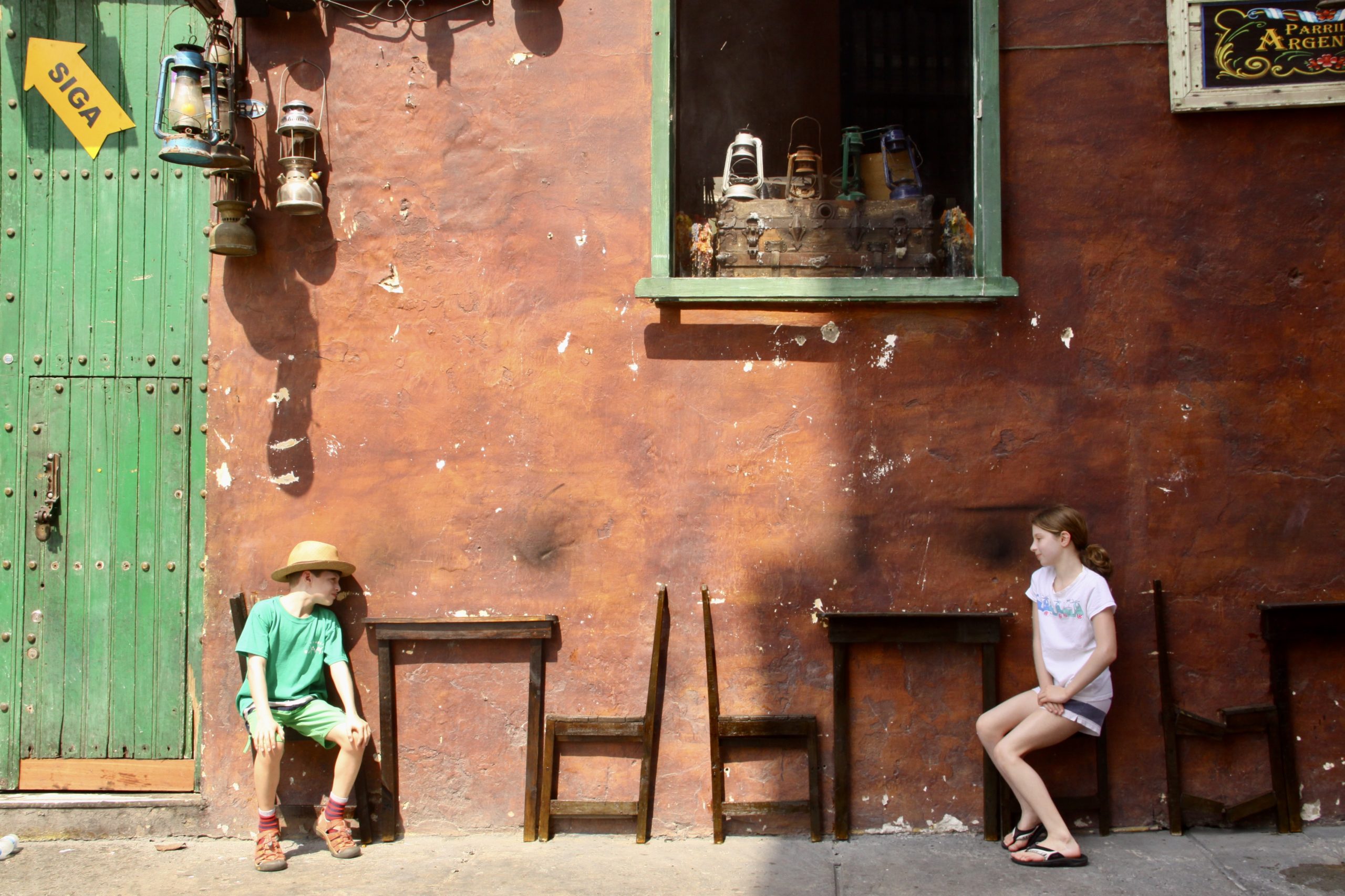 Cartagena, illustrated
Trompe-l'oeil artwork decorated the buildings and challenged our visual perceptions. Ochre washed facades contrasted bright white balconies that overflowed with roses and vines. A row of one-story homes in technicolor: fuchsia, periwinkle, turquoise, tangerine, and lavender, all lived next to one other in familial harmony.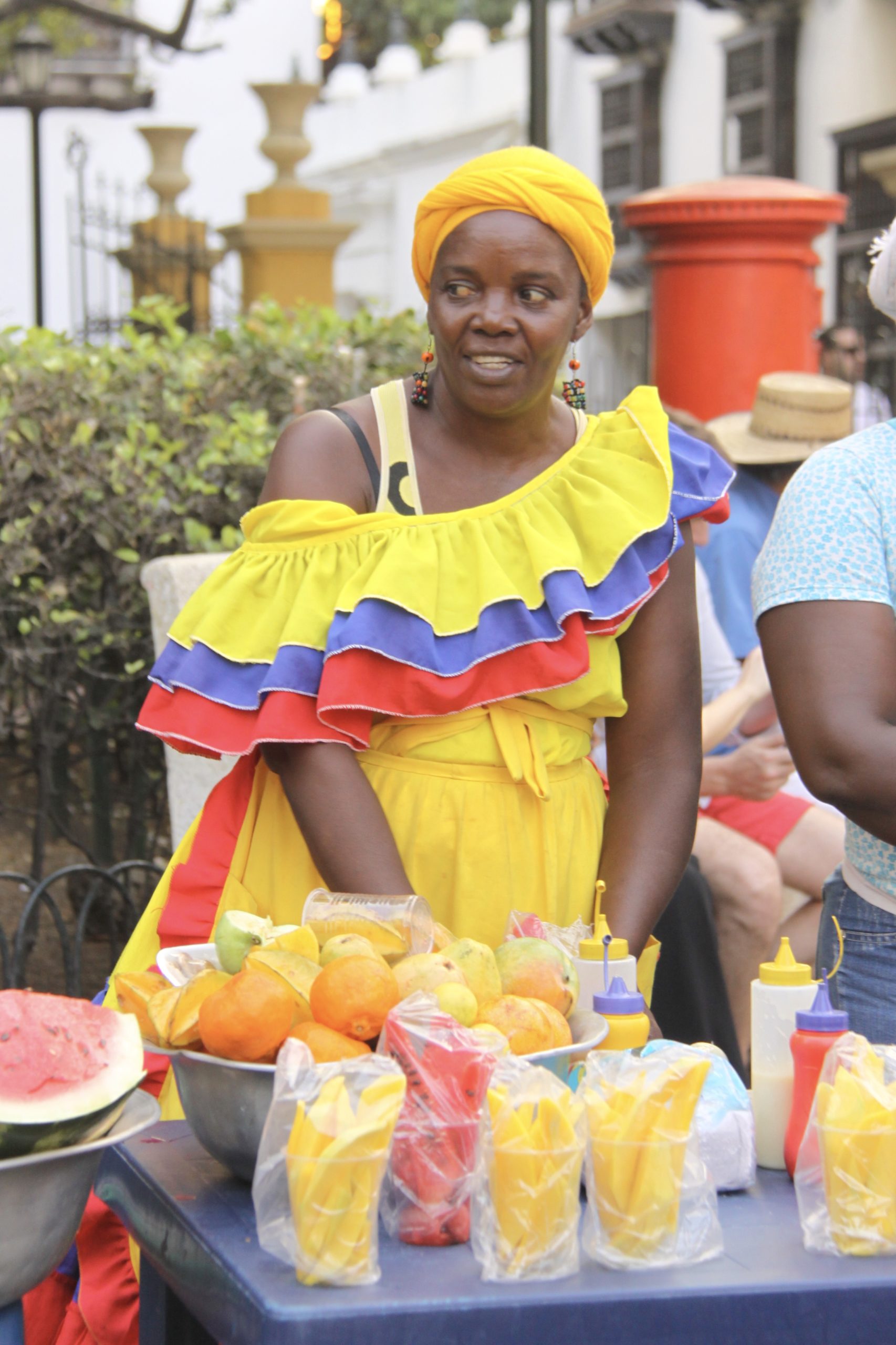 Each turned corner revealed something more intriguing than the next. A loose-limbed juggler sent six batons skyward, a vibrantly clothed fruit seller with a cart of prickly pineapples, a troupe of musicians performed acrobatics on stilts. Simultaneously defying gravity and suspending our disbelief, we witnessed a man 'levitating'. In Cartagena, anything seemed possible.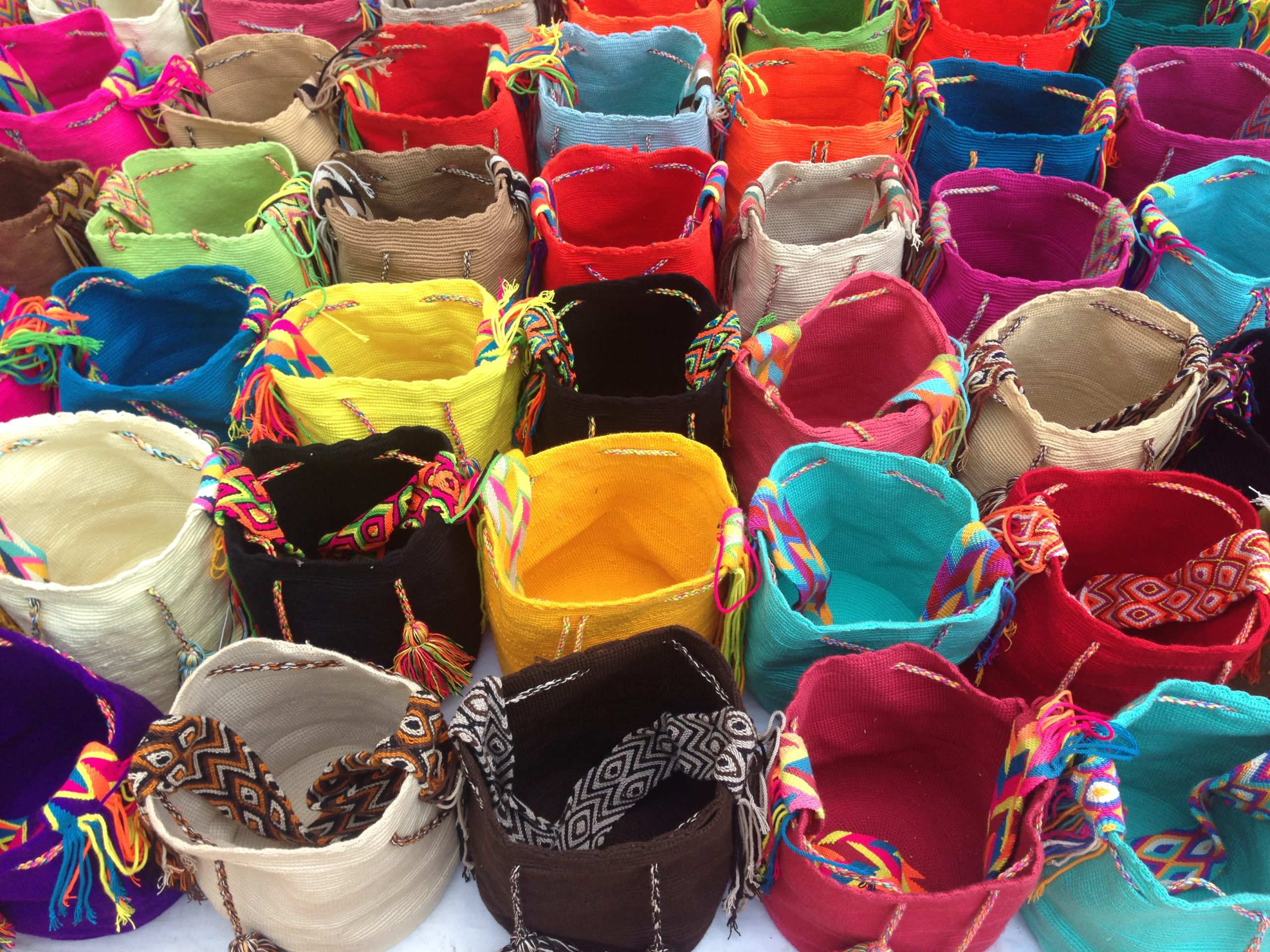 Rhythmic Caribbean music pulsed from crowded plazas, which were a beehive of activity. Enrique Iglesias, Carlos Vives, and Colombian native, Shakira's voices floated through the balmy air. Enchanting smells of arepas and empanadas radiated from street vendor's carts and boquerias. Our senses were triggered endlessly during our six, festive, days in Cartagena.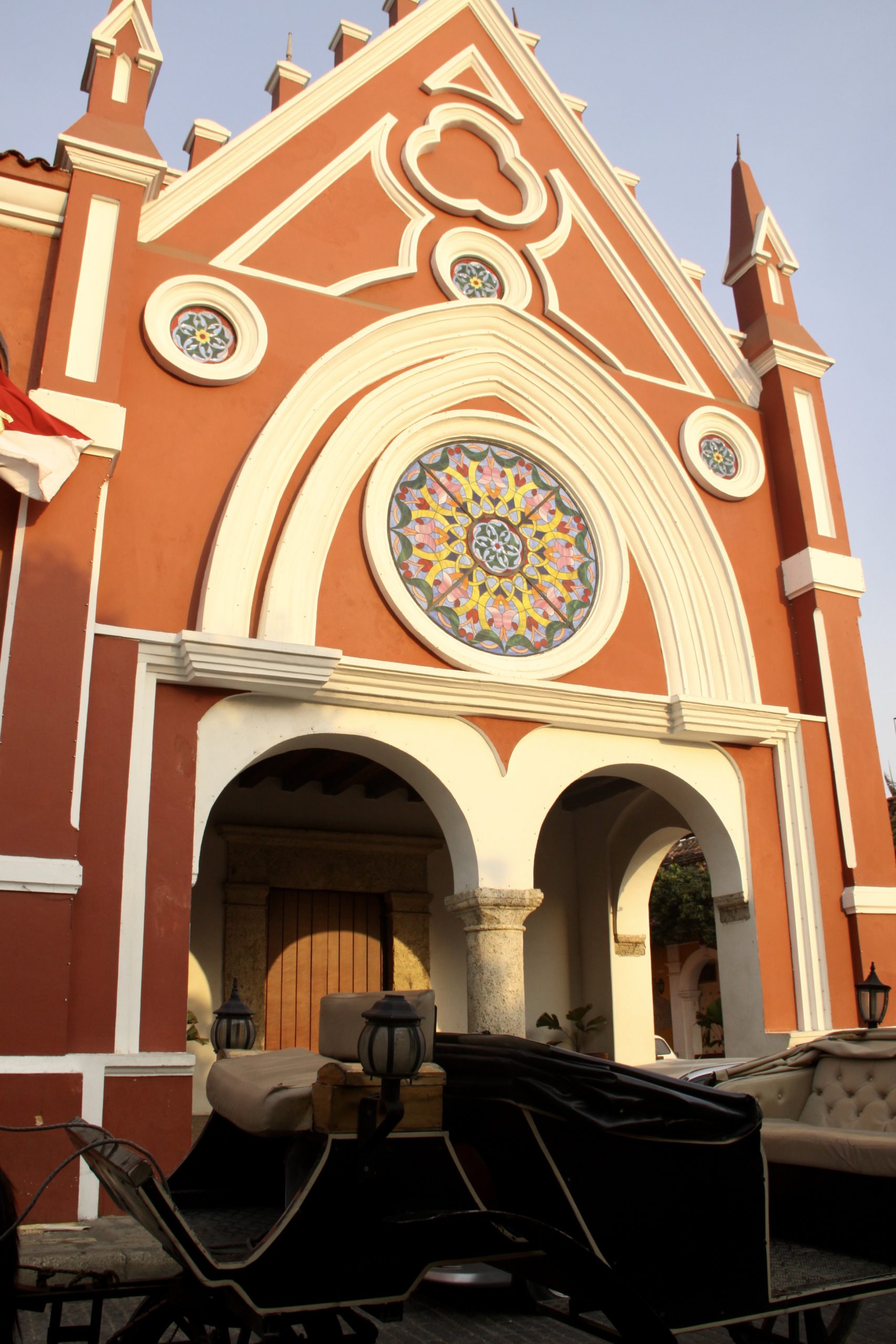 The night circus
As the sun set each night, the plazas picked up energy, the streets became more alive, the noise level ratcheted up, and the city's pulse quickened. Golden light hit the church facades igniting the evening and locals alike. We re-explored streets that earlier that morning had been desolate. The boutiques and shops closed just as the bars and restaurants opened, changing the face of the cityscape in an instant.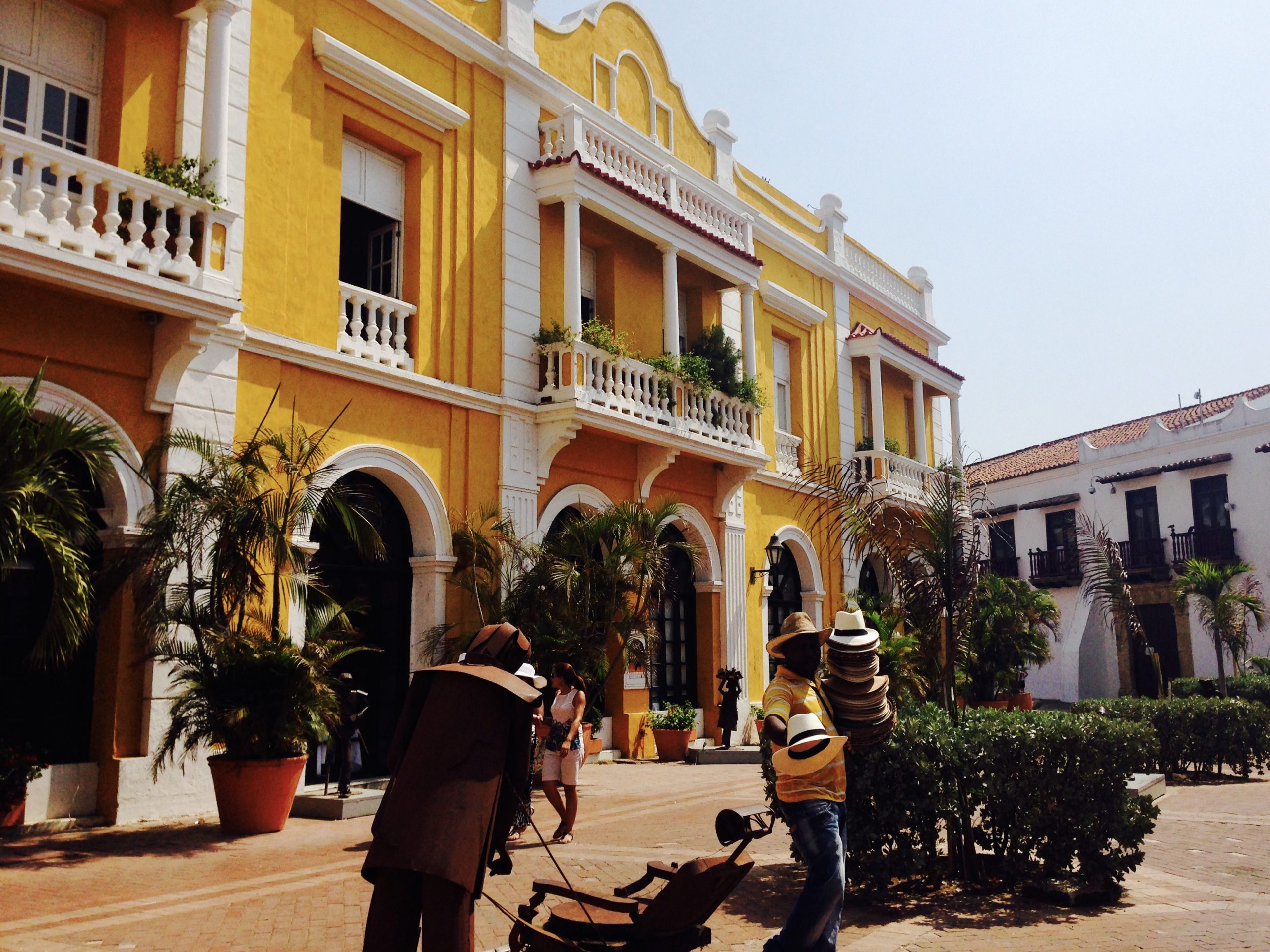 After dinner, we found an outdoor table at a local cantina to watch the world go by. Performing dancers took over the square in front of us, street hawkers sold woven baskets and Panama hats, horses pulled smiling tourists in ornate carriages. The scent of salt air spilled over from the Caribbean Sea, as if gently sewn into the fabric of the city.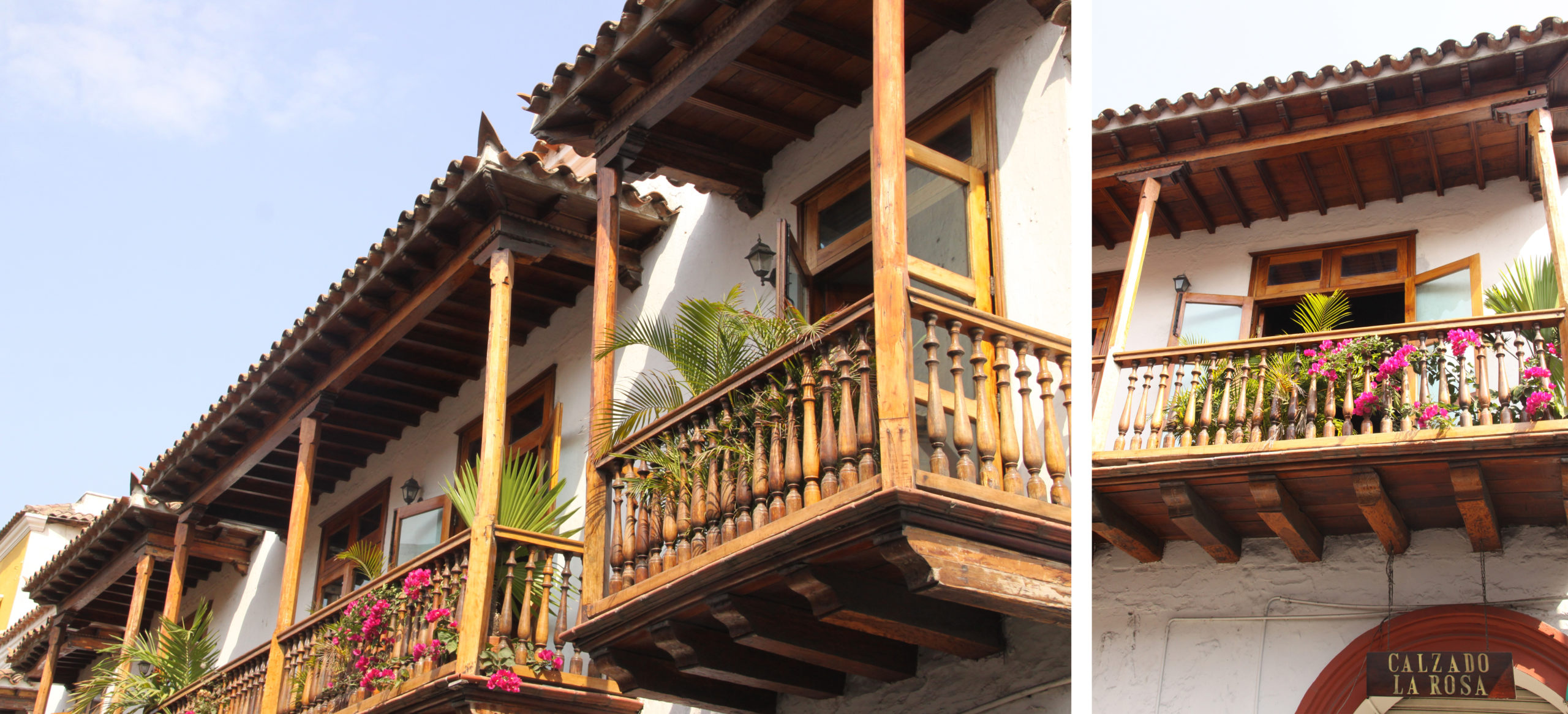 I heard a series of low beats, and the intoxicating tempo drew my gaze upwards. I glimpsed a Colombian couple salsa dance effortlessly past an open second floor window. Channeling my inner Gabriel García Márquez, I could all but see the musical notes trailing boldly behind them. Cartagena embraces life, with arms wide open, inviting locals and tourists alike to join in the celebration. And this was just an average Tuesday in Cartagena.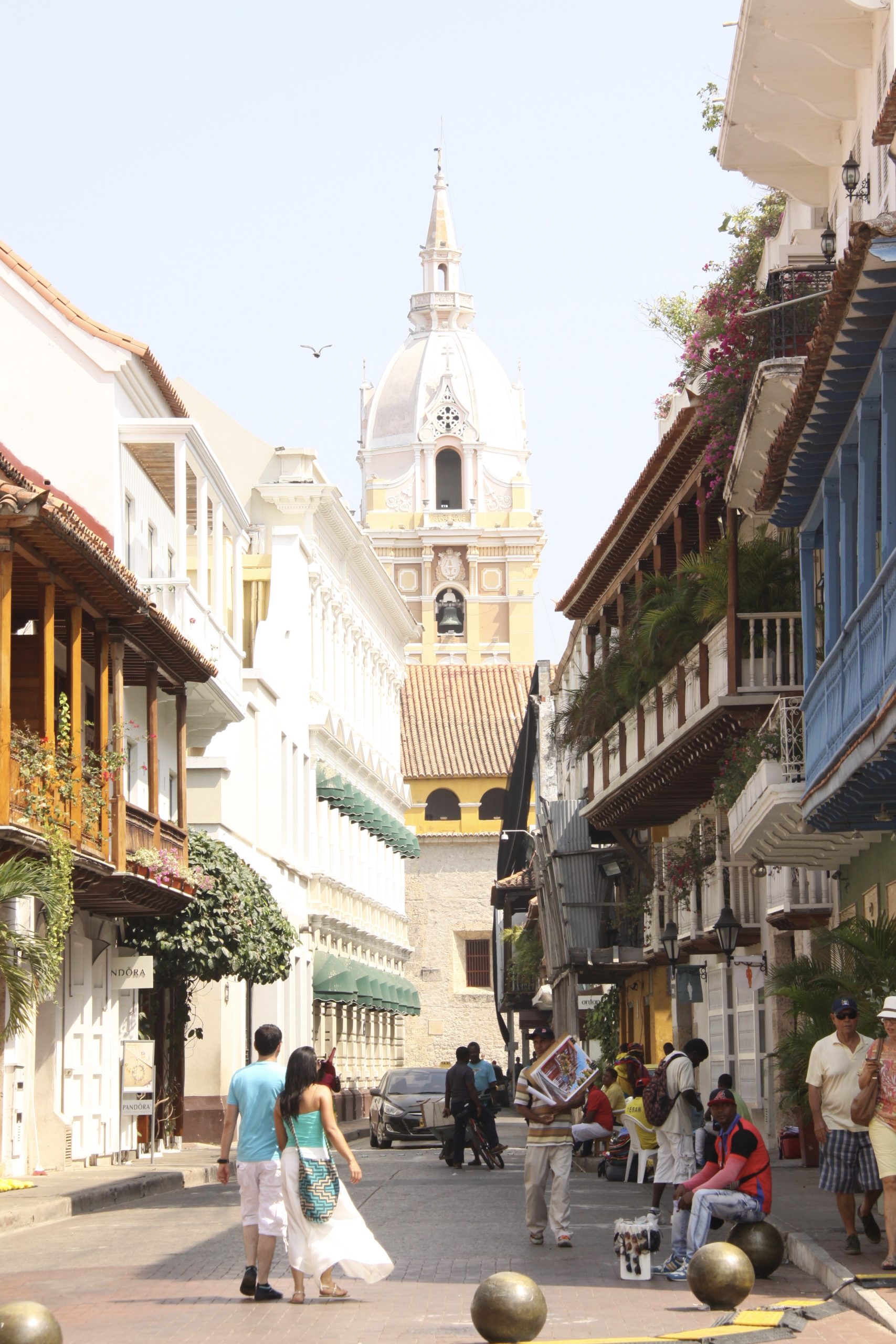 Adios Colombia
Cartagena is an epicenter of entertainment. A city stage filled with performers. Its mythical elements are woven into reality—the core of magical realism. Cartagena has an animated cast of characters, a built-in soundtrack of salsa, cumbia, and reggae-ton, and a spectacular seaside stage from which to perform. We were merely the captive audience. And, while Cartagena doesn't need us to thrive – with all of its color, texture, drama, and palpable energy, it extends a very warm invitation to step up and enjoy the show. Gracias, Señor Márquez.
Author's Note: Please be advised that some highlighted destinations may have different hours due to COVID-19 or may be temporarily closed. Please call or refer to individual websites for current operating hours.
*******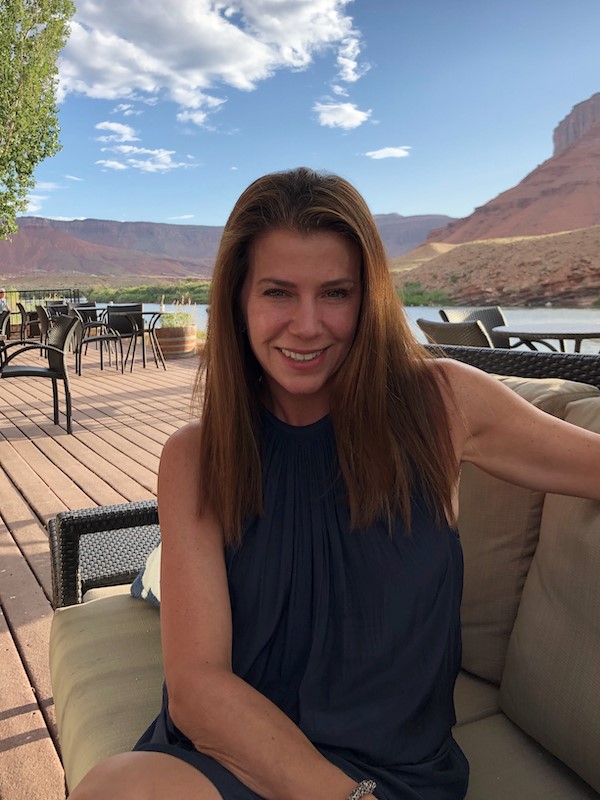 Jamie Edwards is an avid traveler, travel writer, and photographer. She launched I am Lost and Found, her adventure/luxury travel website after 25 years of living and traveling around the globe. Jamie's goal is simple: to inspire travel. Keep up with Jamie's adventures in travel here.
CIRE Travel is a full-service travel agency headquartered in New York, NY. Our expert team supports clients across the country and around the world.
---
Where in the World Do You Want to Go?
Inspired to plan your next weekend getaway, vacation or trip of a lifetime? See that form below? That's all it takes to begin your next epic travel story.