What's your vacation style? Relaxation (give me a book, a drink and a lounge chair and I'm fine)? Sight-seer extraordinaire (check every box; cross everything off my list)? Or maybe you're the Weekend Warrior type (did someone say zip line?!?!)? Whatever type of holiday you're looking for, St Lucia may be the place for you. Our contributing writer, Jamie Edwards of I Am Lost and Found, shares her St Lucia memories and top picks.
******
When my family takes a beach holiday, some of us want to do everything, and some of us want to do nothing. Usually, I want to do a little bit of something, followed by a whole lot of nothing. As it turns out, there is a place for families like us, where you can do absolutely everything, or absolutely nothing, at exactly the same time.
The Caribbean's volcanic island of St Lucia somehow strikes a lovely chord of being perfectly suited to families, a decadent couple's getaway, or an adventure seeker's paradise. Dare I say, it could be the most versatile of all the Caribbean islands (and I have been to more than a few).
Between the Pitons
The majestic, towering Pitons are a duo of volcanic spires, and the visual centerpiece of St Lucia. I'd happily debate anyone who says otherwise. They boast diverse flora and fauna, elfin woodlands, awesome vistas, and stand at 2,618 feet and 2,438 feet respectively. The Pitons are, without a doubt, the geological defining feature of this mountainous paradise in the Windward Islands.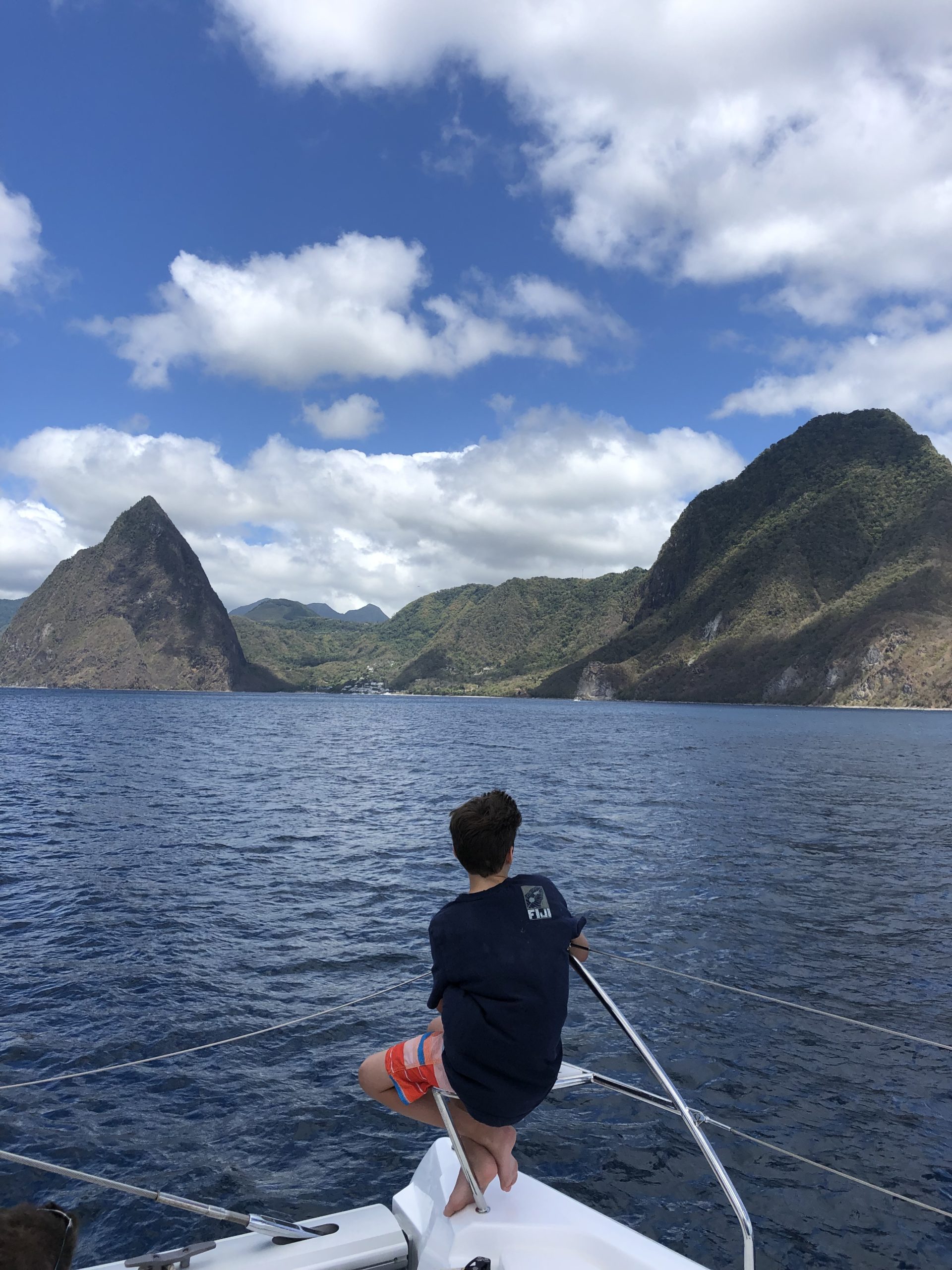 Named a UNESCO World Heritage Site in 2004, the Pitons are magnificent around the clock. In fact, they are so highly regarded, that they are proudly displayed on the national flag, as well as the namesake of the local beer. Two high honors, indeed.
It's all about the (Piton) views
Many hotels on St Lucia aim to take advantage of the island's natural showstopper. However, Viceroy's Sugar Beach won the Caribbean lottery on location, being one of only two resorts that rest between the Pitons. From Sugar Beach's white crescent shores, one piton is often lit to perfection, while the other lies in dramatic shadow. They evolve effortlessly with the light throughout the day.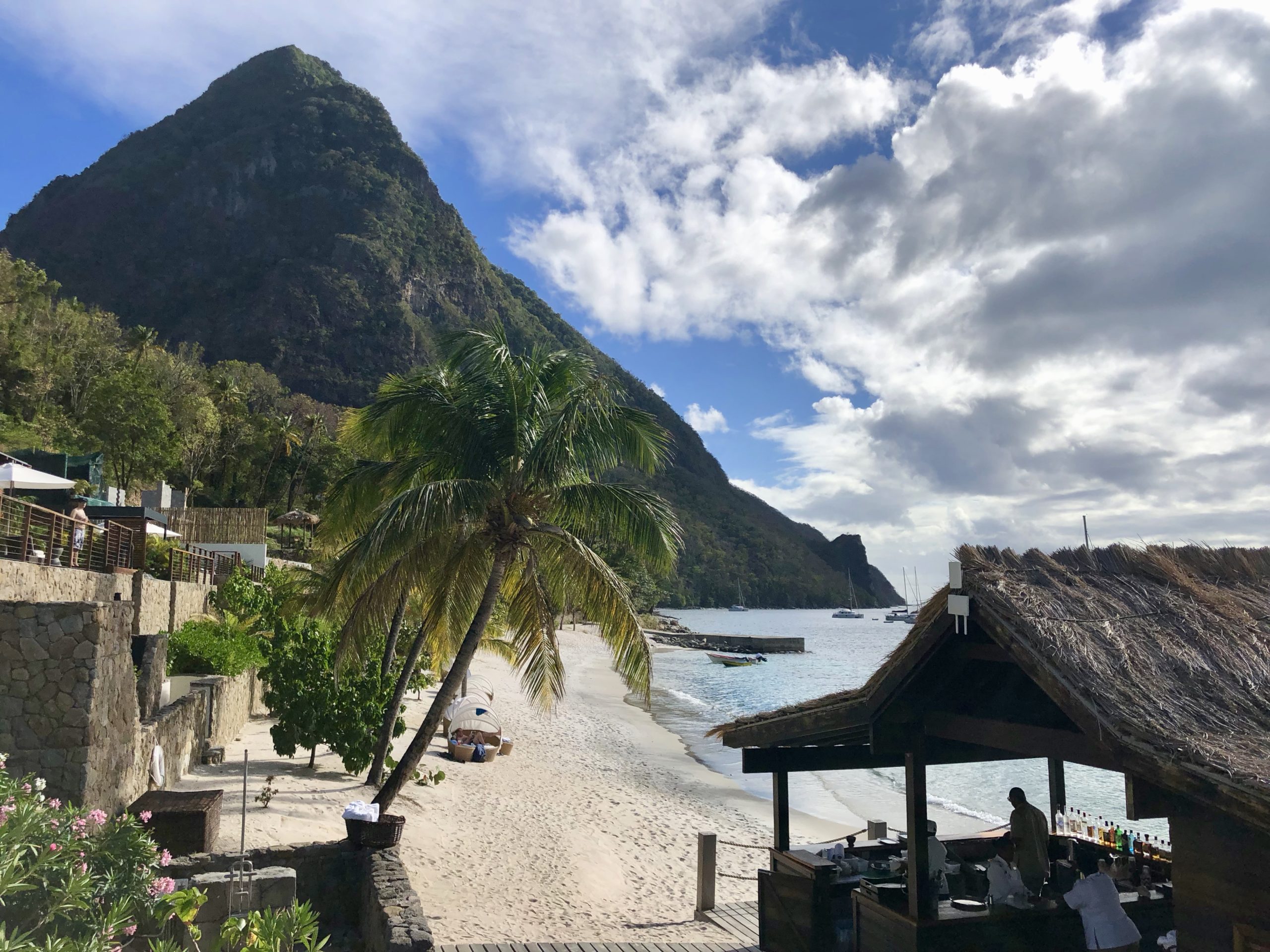 We opted to stay at Sugar Beach, which sits on a staggering 100 acres of rainforest, on what was once a thriving sugar plantation dating back to the 18th century. With 79 rooms, and a beachfront location, it became a clear choice for our family. Colonial plantation architecture characterizes the resort from the inside out. Common areas are accented by colorful plants that border the exterior and inner walkways. Overgrown and lush, tropical, flowers are ever-present.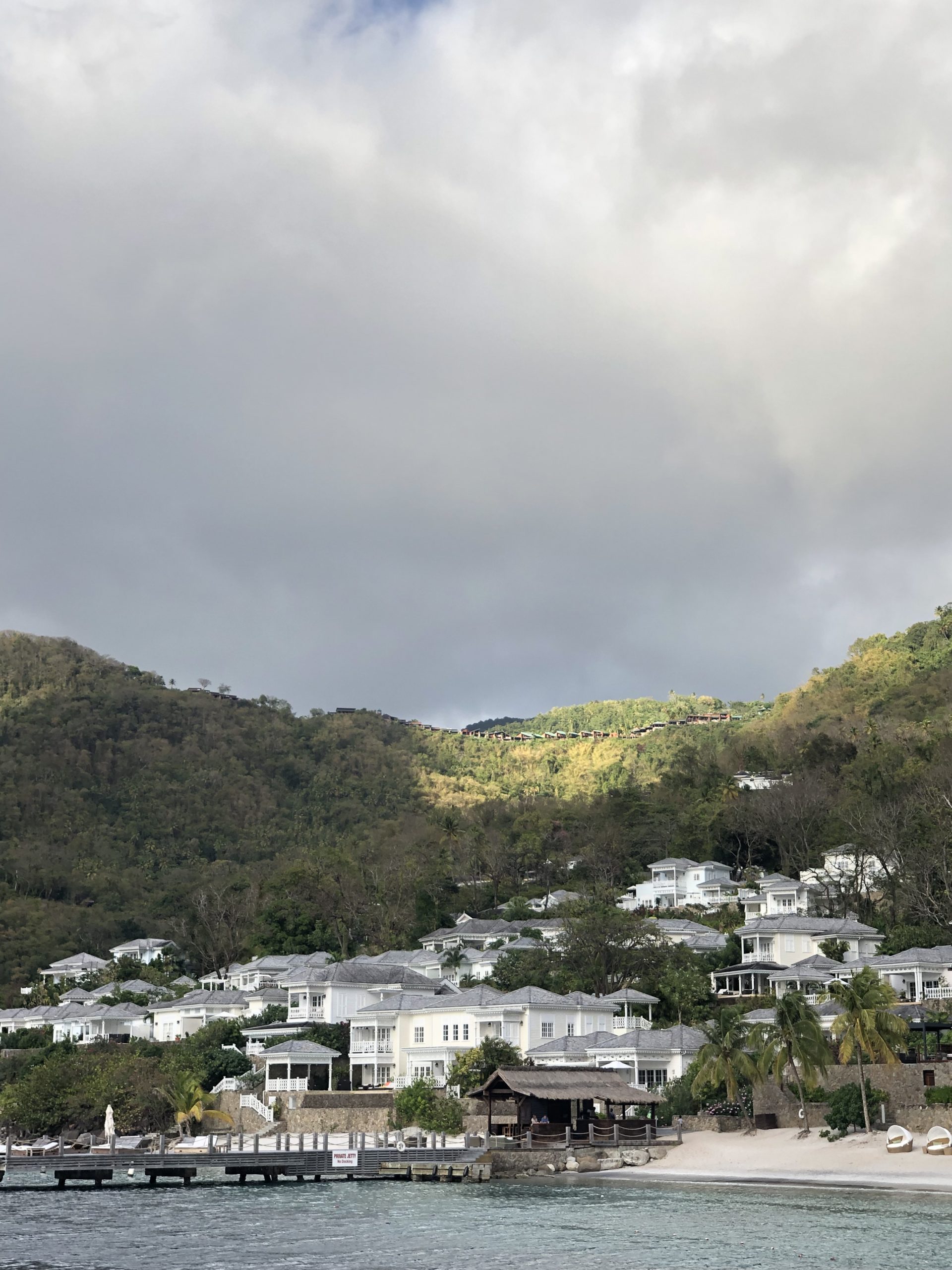 A few other hotels lay claim to this coveted view. The Ladera Resort, for instance, sits on the volcanic ridge line above Sugar Beach, 1000 feet above the sea. We enjoyed having drinks there one evening, and watched the sun cast prismatic colors over the sky while it disappeared into the Caribbean. Cadmium oranges and reds filled the sky, followed by streaks of hot pinks and purples, before settling into a rich, obsidian black. Cue the twinkling stars. Not a bad way to spend an evening in the tropics.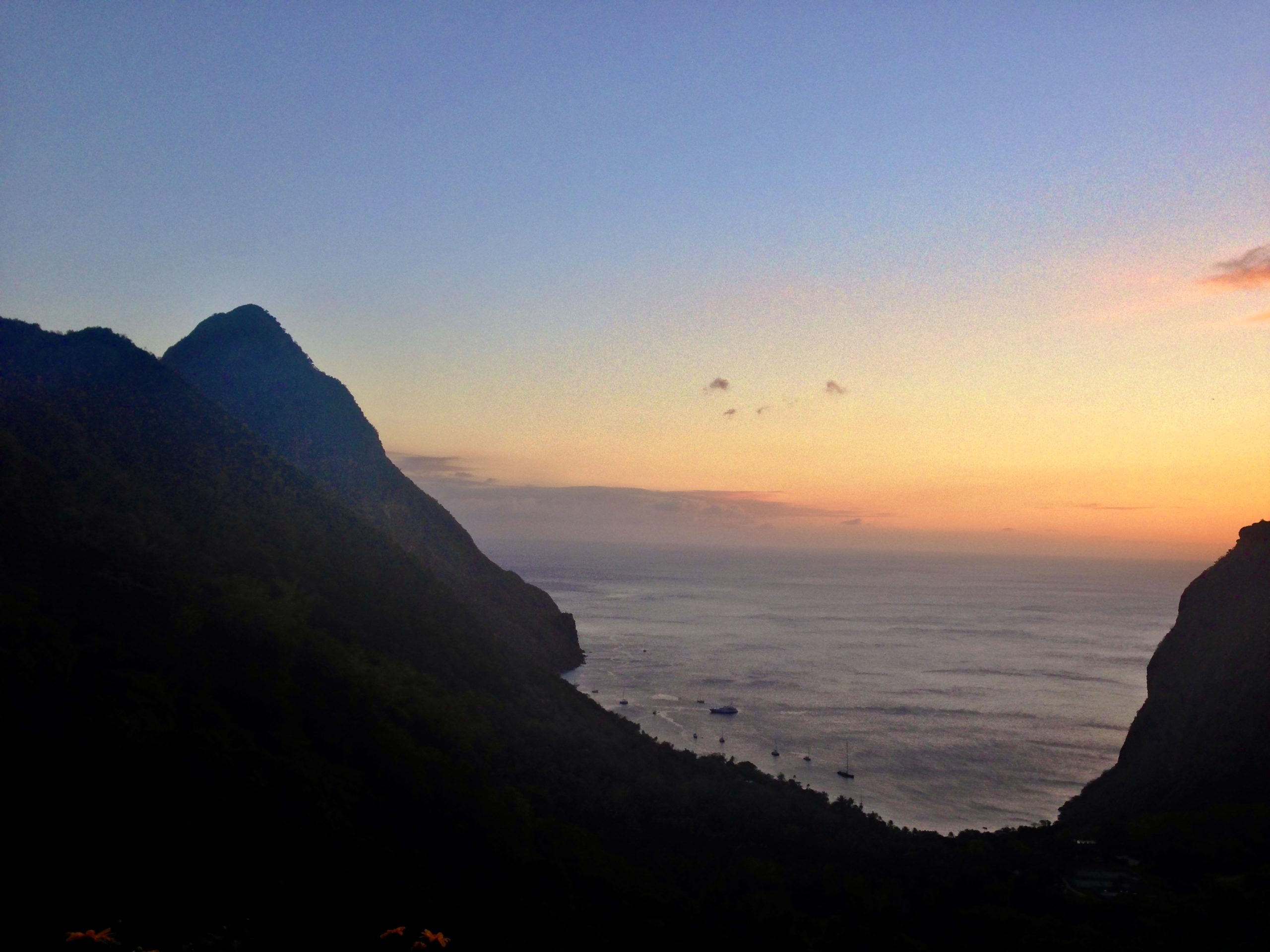 The Ladera Resort is more intimate than Sugar Beach, with just 37 rooms and suites. A good choice for a couple's retreat, I noted for the future. A complimentary shuttle takes guests to and from the beach, which is a blessing, as a 1000 foot climb back to my room would not feel much like a vacation. I'll save my cardio for the Piton hike, thank you.
A little farther up the eastern coast of St Lucia, and above Anse Chastanet Beach is romantic Jade Mountain Resort. Jade Mountain has the honor of facing both Gros and Petit Piton, head-on. It radiates a vibe of dreamy weightlessness, as the open-air restaurant, yoga studio, and bedrooms, all seem to hover in mid-air. Another note for future travels.
Sugar Beach, villas, cottages, and residences
Viceroy's Sugar Beach is a resort as versatile as the island itself. Depending on your group size, a variety of accommodation options are up for grabs. There are one- and two-bedroom cottages, many with private plunge pools, that nestle into the mountainside, as well as multi-bedroom beach residences with infinity pools that seem to hover over the beach.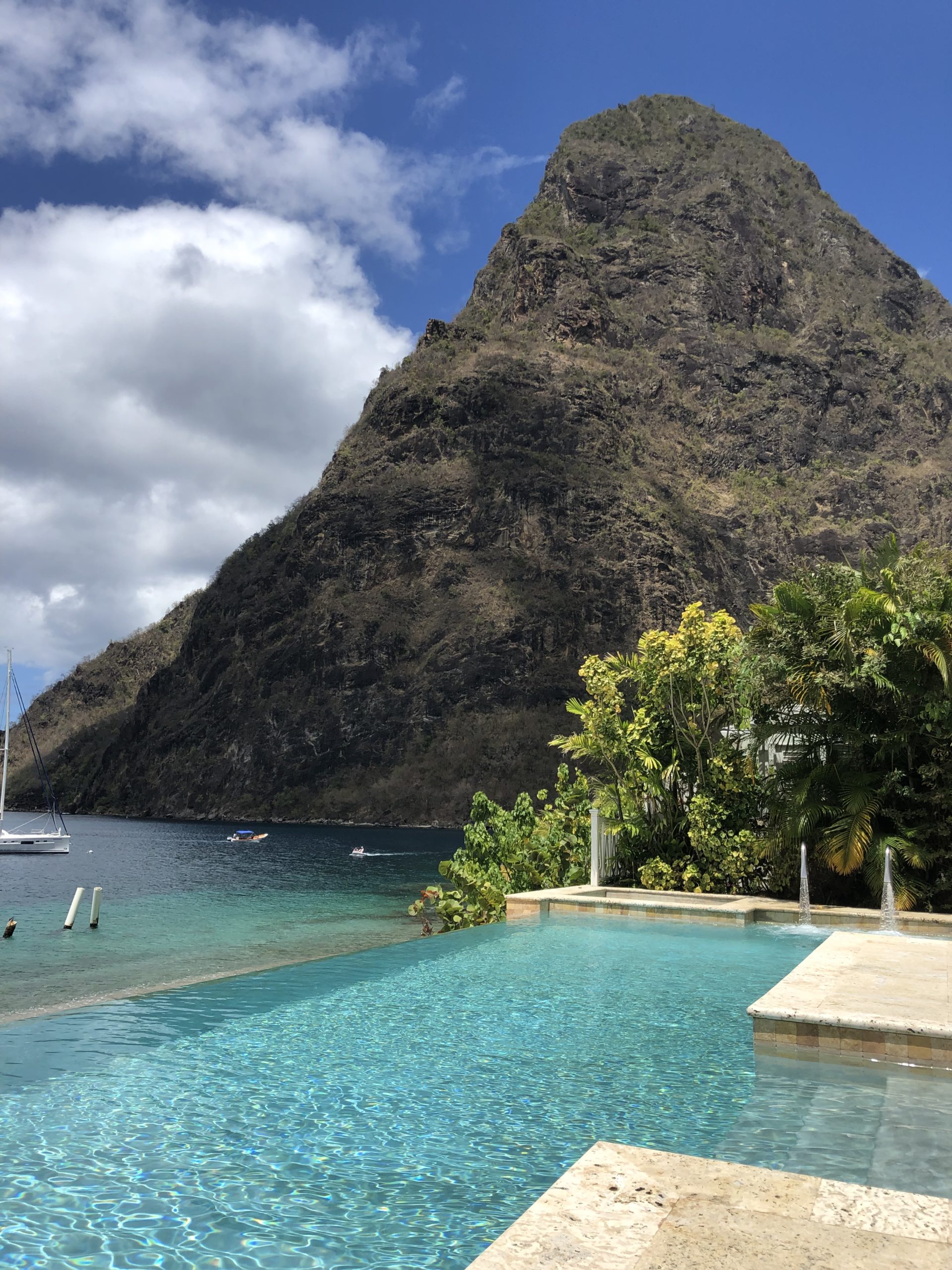 Our plantation-inspired, three-bedroom residence had uninterrupted 360 views of the sea and sat directly on the beach. I looked left, Gros Piton, then looked right, Petit Piton. Straight ahead, cerulean blue waters. Each direction I faced was more inspiring than the next.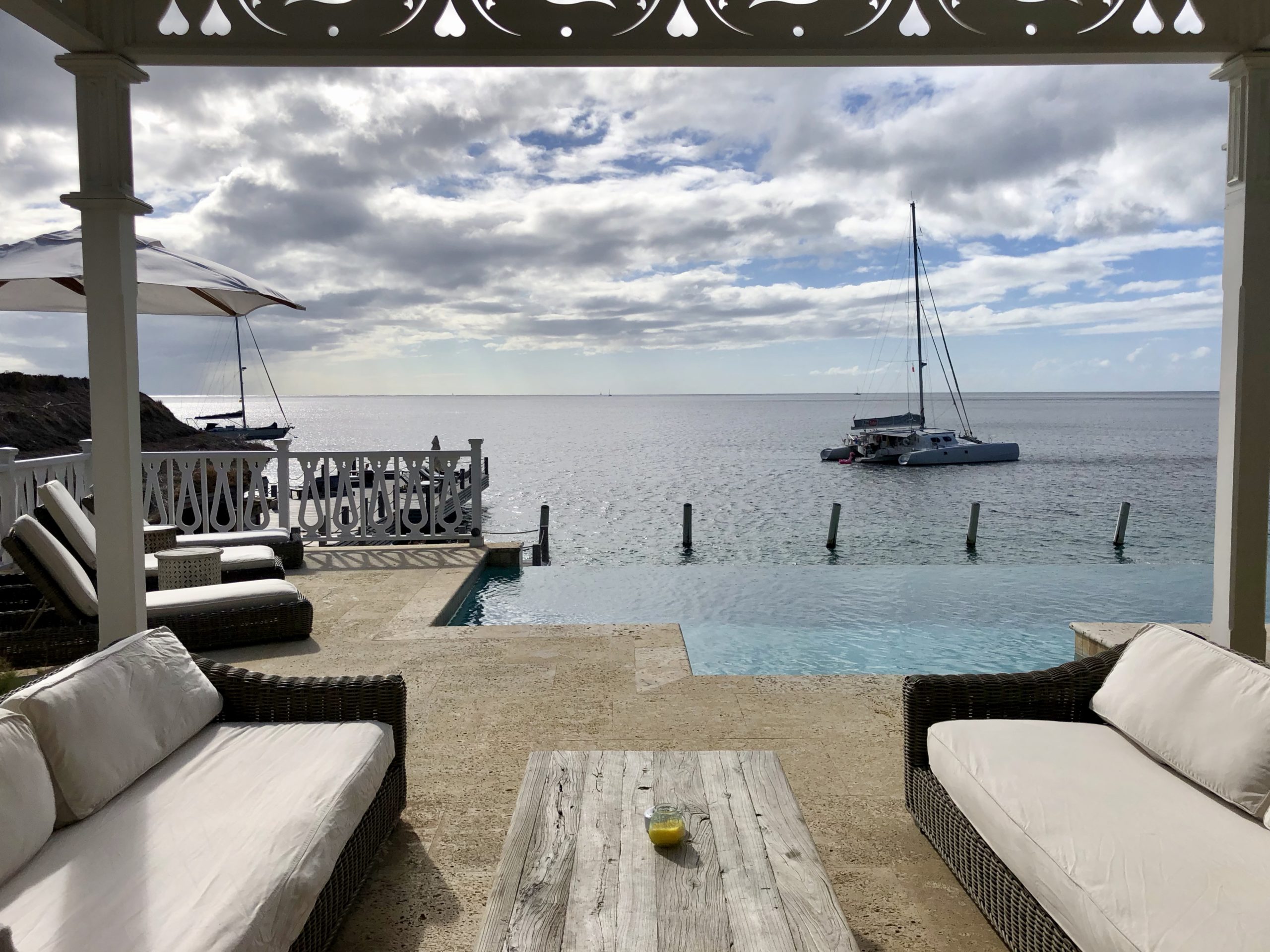 Every window of the villa faced the ocean. Sliding glass doors reinforced the melding of indoor and outdoor space. From our expansive lantern-lit deck, we would watch the chartered catamarans and sailboats slowly drift in and out of the harbor. An unvarnished portrait of the ever-changing seascape was constantly painted before our eyes.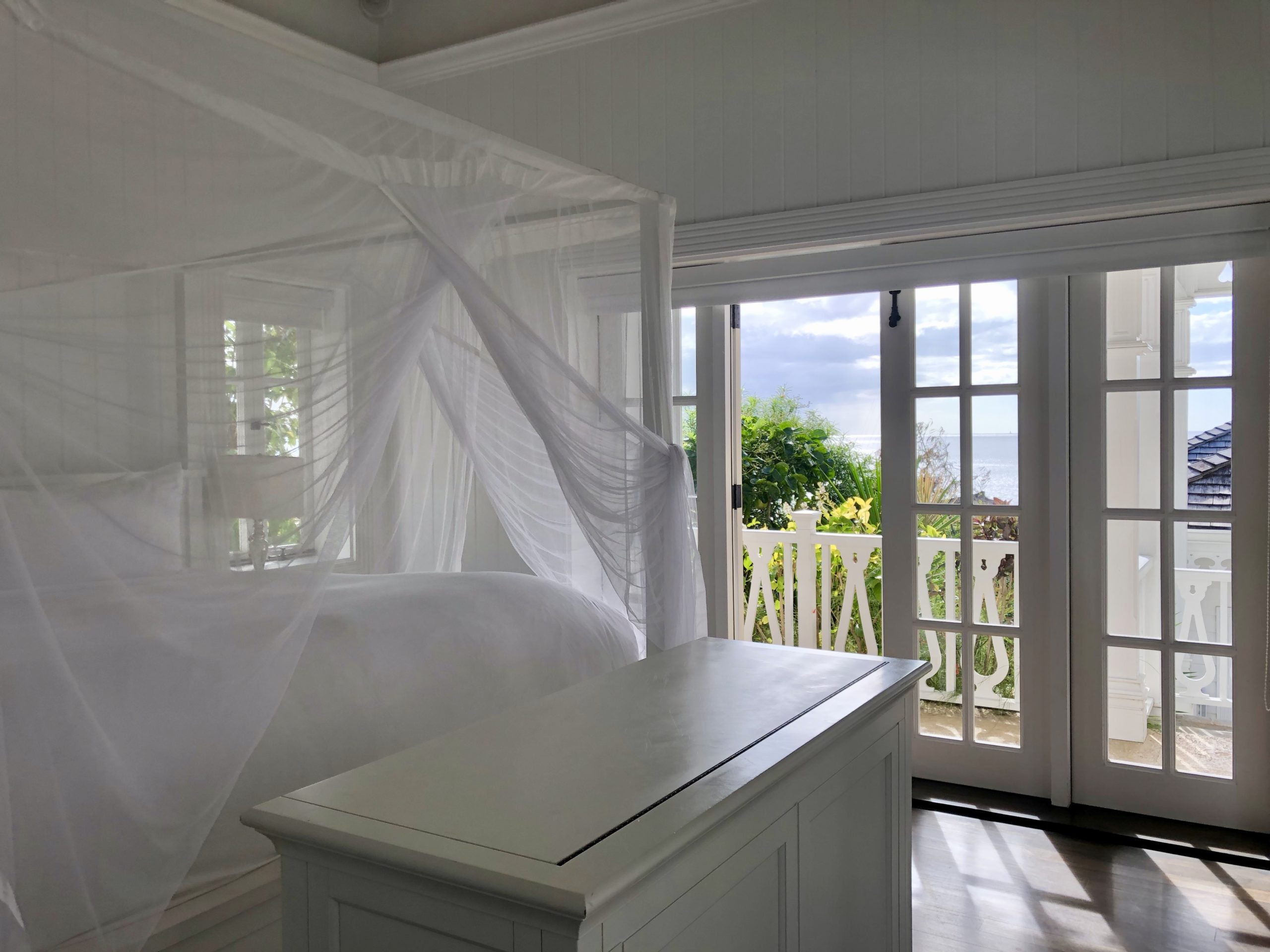 Culinary temptations
St Lucia offers lovely dining options, both resort-centric or for the adventurous foodie who likes to go beyond hotel fare. Whether one prefers an amorous, open-plan aerie facing the Pitons, a local beachfront haunt, or a more formal colonial-styled dining experience, there is much to be discovered on this French-influenced island from a culinary perspective.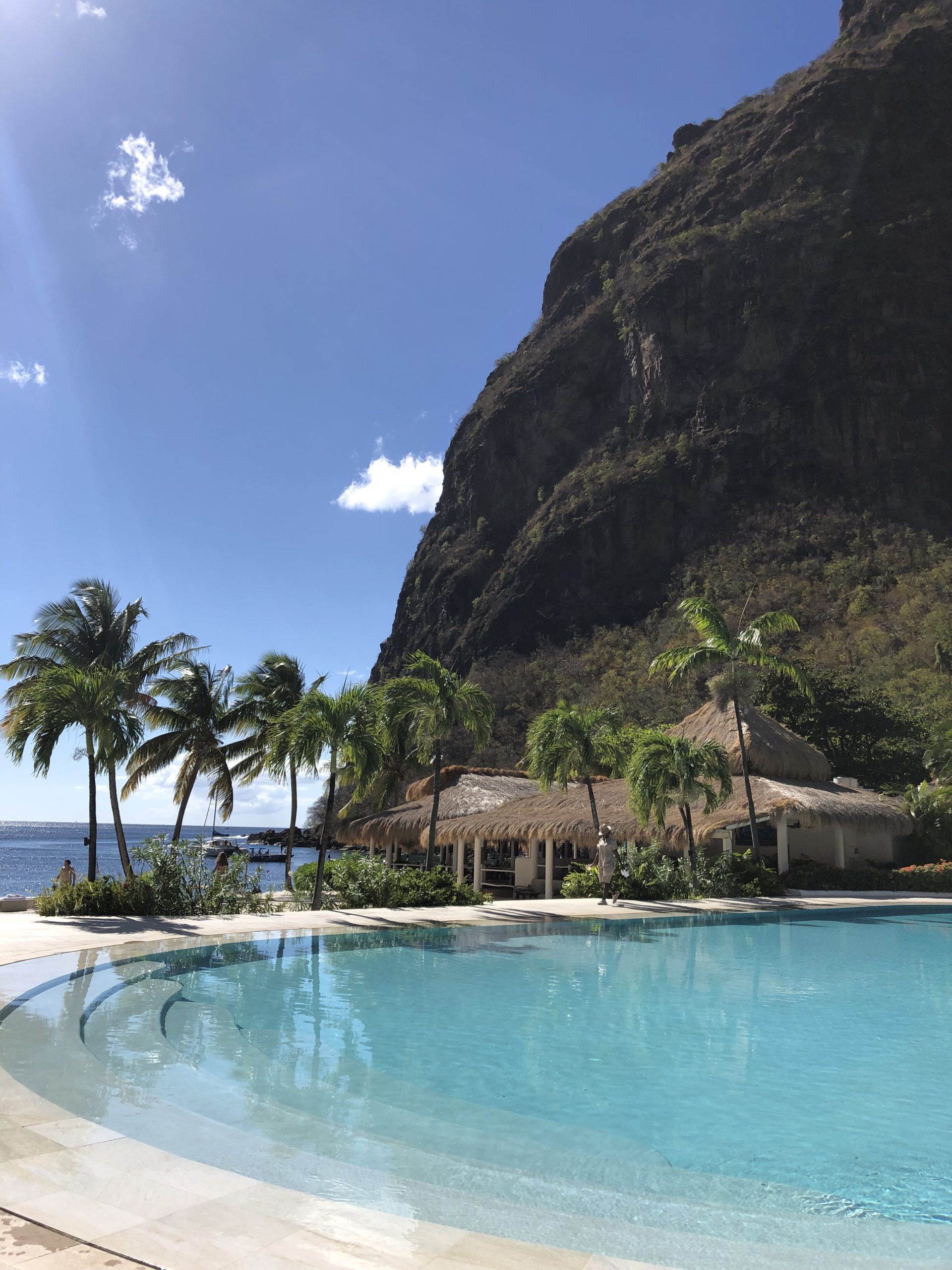 Sugar Beach has multiple dining choices, each illustrating its own slice of Caribbean character. Bayside is open-air and (as named) steps from the bay. We dined on fresh tuna, mahi mahi, and wood-fired pizzas. In contrast, the Great Room is a more formal dining experience, a picturesque throwback to colonial times.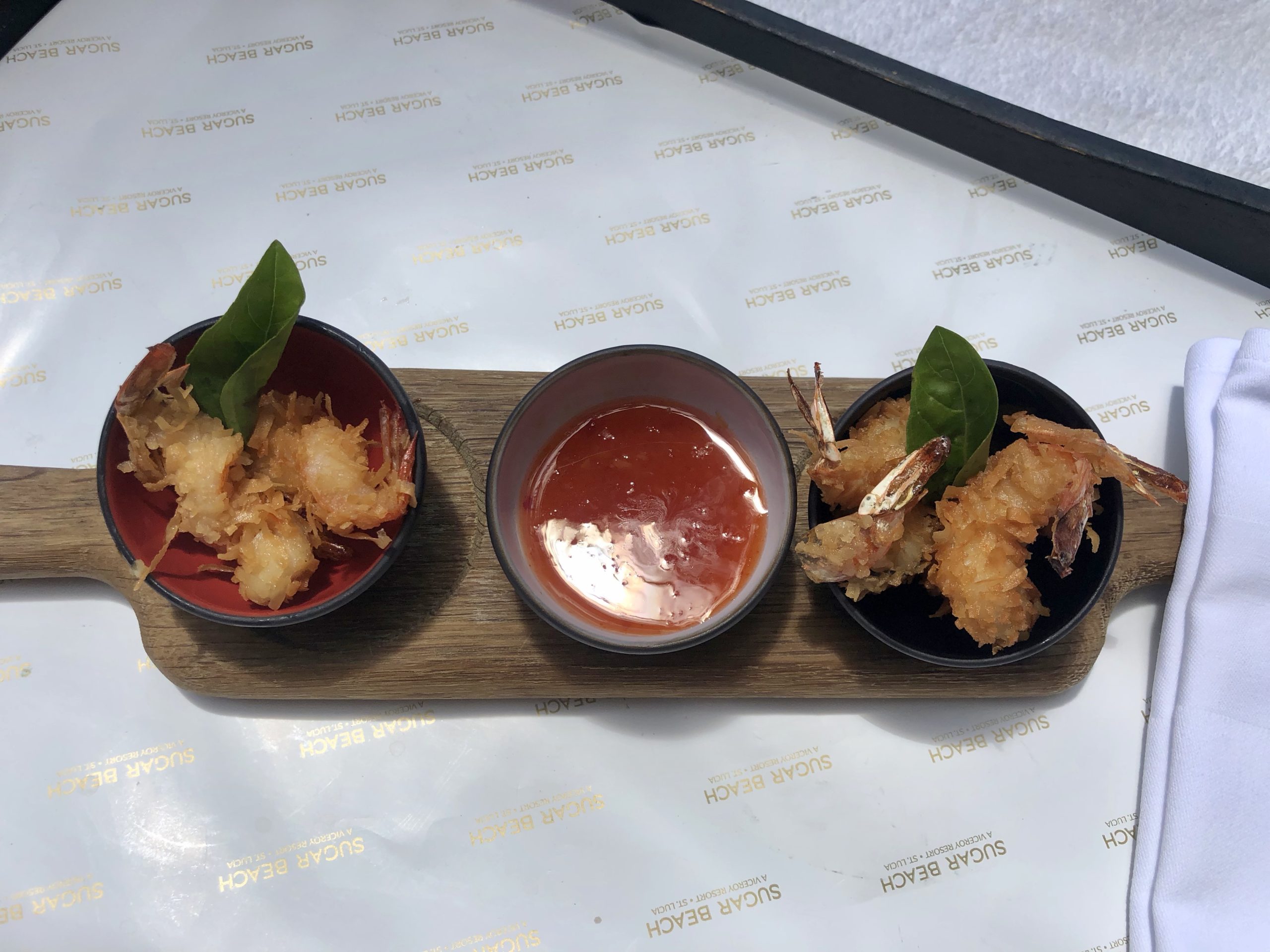 One night, we took a taxi to the nearby town of Soufrière for dinner. A favorite of tourists and locals alike, Hummingbird's Lifeline Restaurant was an uber-casual restaurant on the beach. With creole-inspired food and unpretentious charm, it was a nice change of pace from upscale resort dining.
Do nothing, or do everything? Both, please.
There is no end to the activities one can enjoy in the picturesque environs of the Caribbean. For adrenaline junkies who seek to do it all: waterskiing, scuba, snorkeling, sailing, kayaking, tennis, and tubing, are just the tip of the Piton. (Forgive the obvious pun. I couldn't resist.)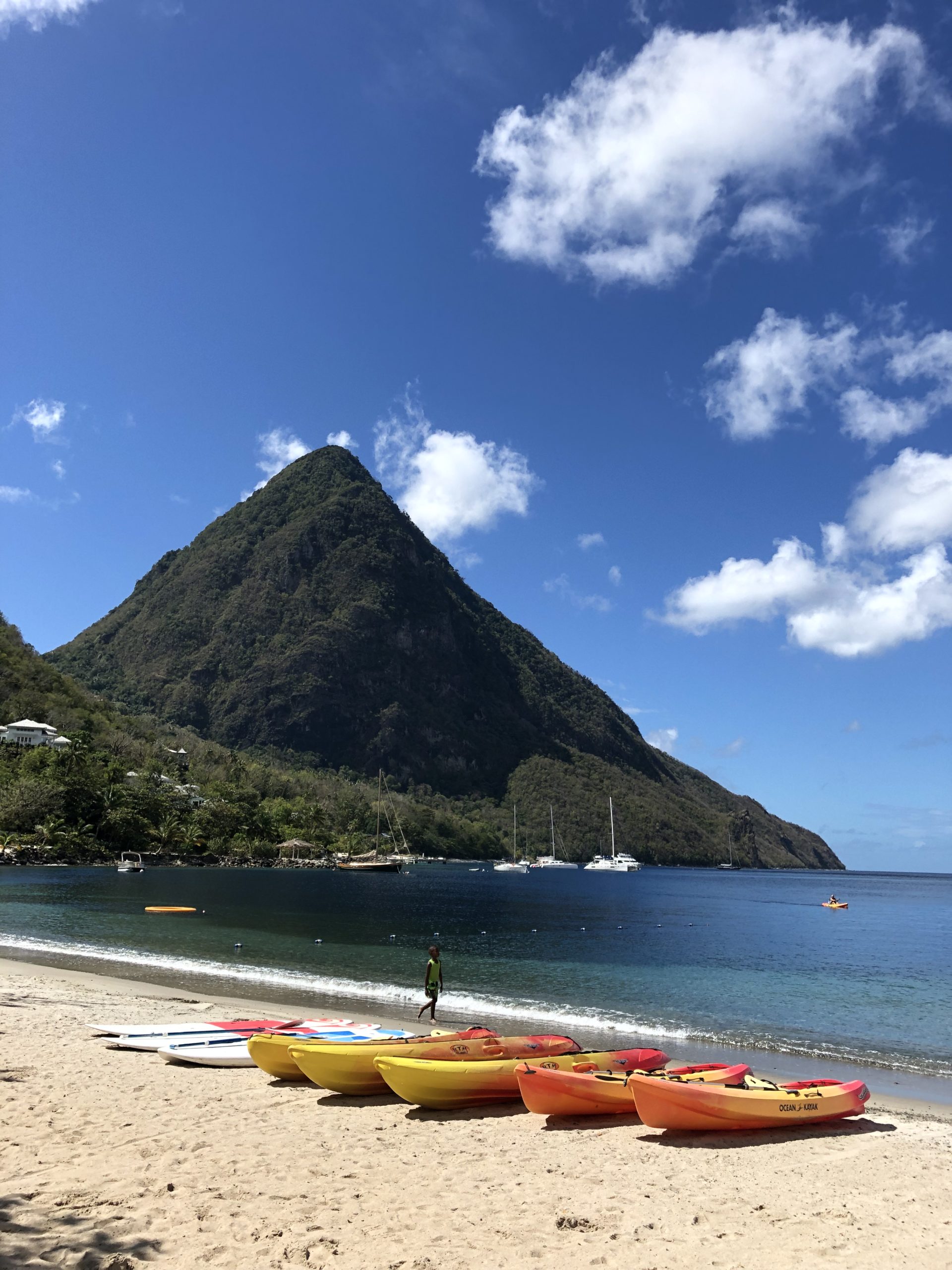 The options are equally endless for those who prefer to be nearly inactive, like me. Lounging under a shaggy, golden thatched beach umbrella, for example, is where I chose to while away the daylight hours. Or, I read on the serene veranda of the villa, watching sailboats glide by.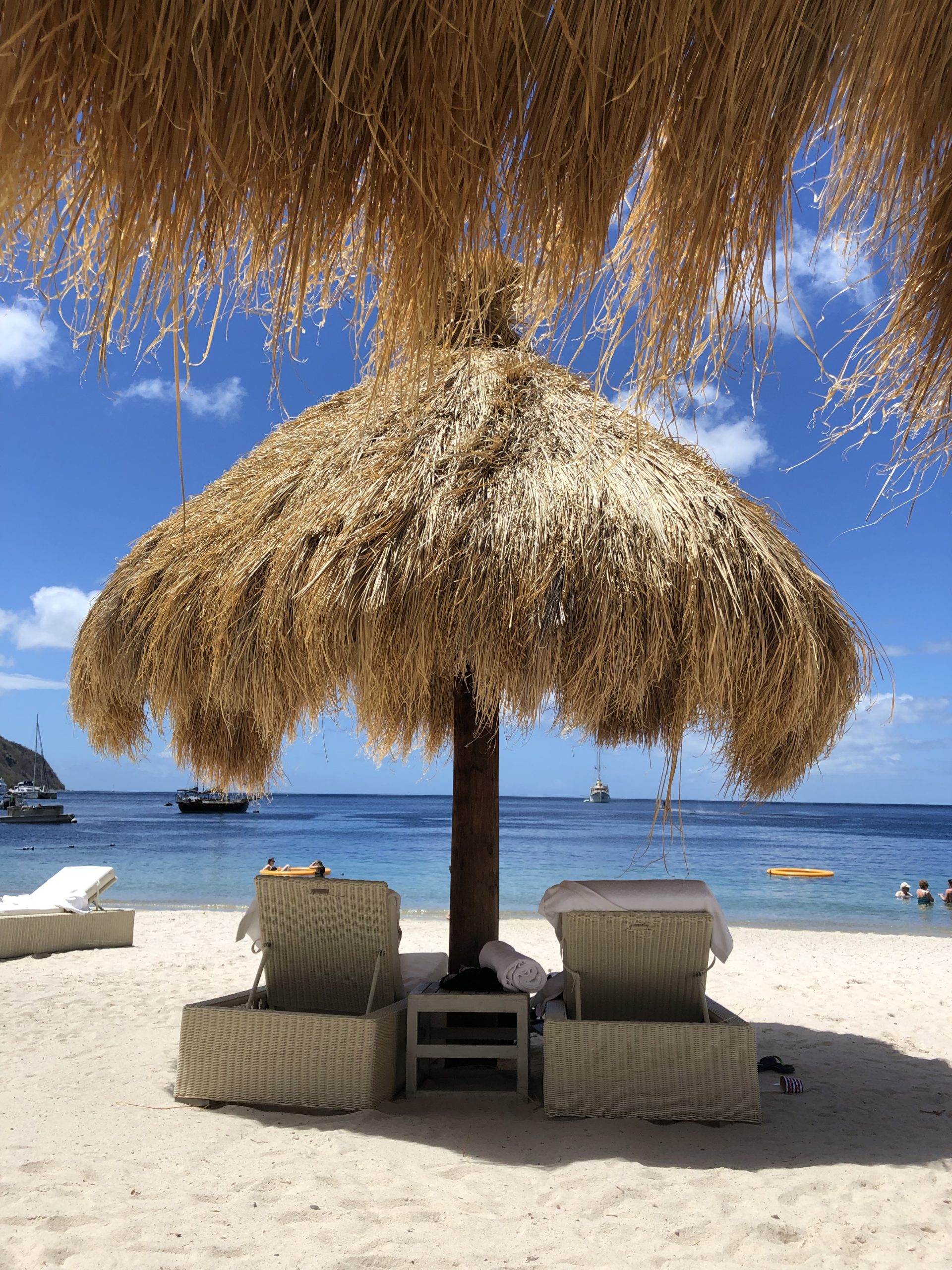 A unique island excursion, should one want to tear themselves from the beach, is a trip to Sulphur Springs, the world's only drive-in volcano. Located near Soufrière, it was originally a sulphur mine in the mid-1800s and is currently an overpopulated tourist destination.
On the advice of a local, we skipped the underwhelming drive-in volcano, and walked to the nearby mud baths, instead. Whether or not you believe the volcanic mud contains medicinal properties, the experience proved to be incredibly fun.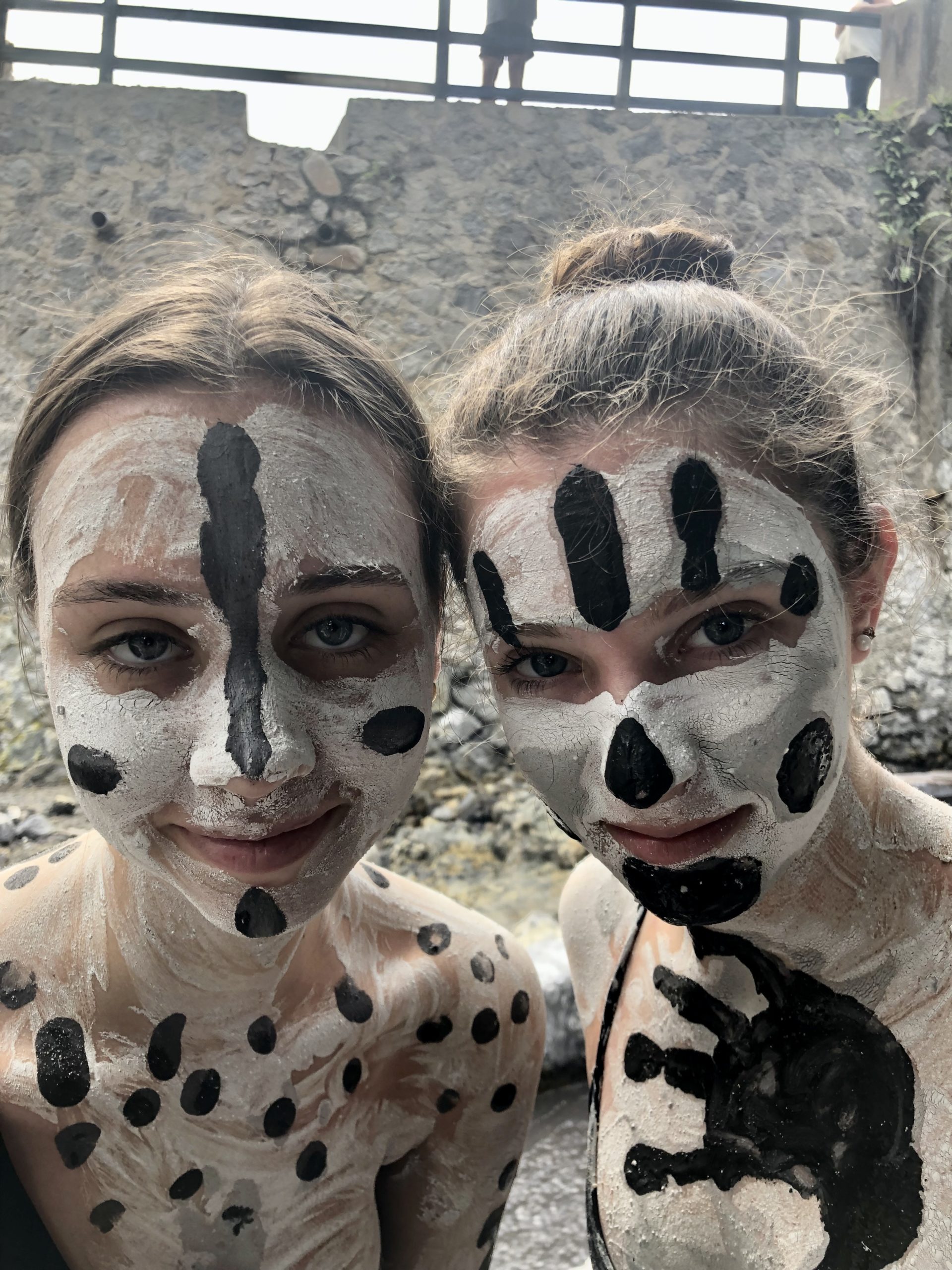 We dipped in and out of geothermal pools, all the while decorating our faces and bodies with layers of mud and clay. An adult finger-painting class, it was a blast. And, I will admit, my skin did glow for days afterwards.
Hiking Gros Piton
Our family first visited St Lucia in 2014 and returned years later for an encore. As a true experiment in forgetting pain, climbing Gros Piton in 2019 was far more challenging than I remembered from 2014. Perhaps, being five years older, less fit, and having a moody teenager in tow, changed the dynamic more than I would have thought.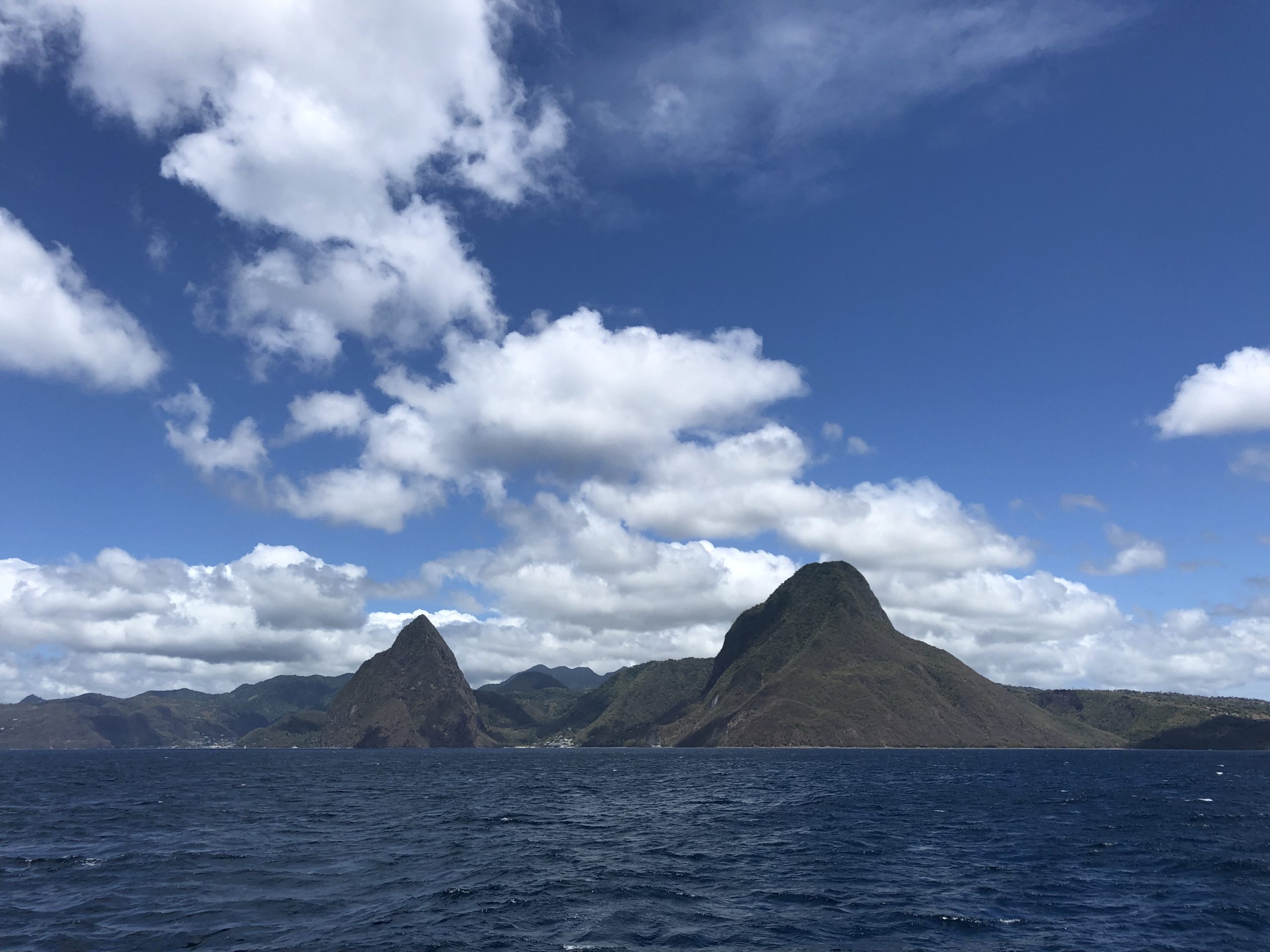 In 2014, we started the hike at Fond Genlibre Village, a slightly higher altitude than where we started in 2019. Beginning the ascent at Anse L'Ivorgne added only 30 minutes, yet an inexplicable amount of effort to the climb. Not everyone in our family was amused. Choose your starting point wisely!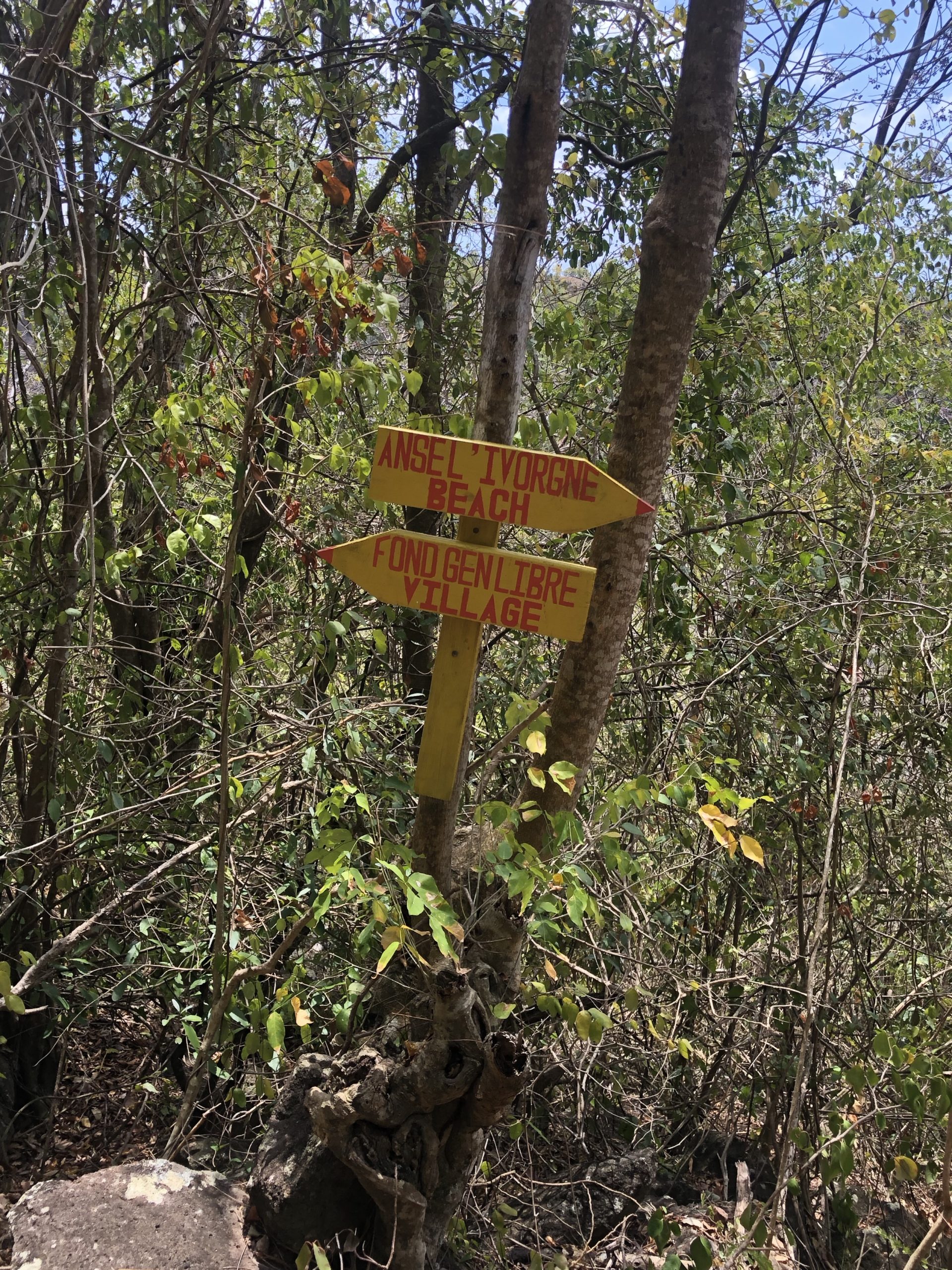 The guides kept to our pace, which was a challenge as we were soon scattered all over the mountain. I stayed far enough ahead of my daughter so I couldn't hear her complaints, but well behind my husband and son, who high-tailed it to the summit at breakneck speed.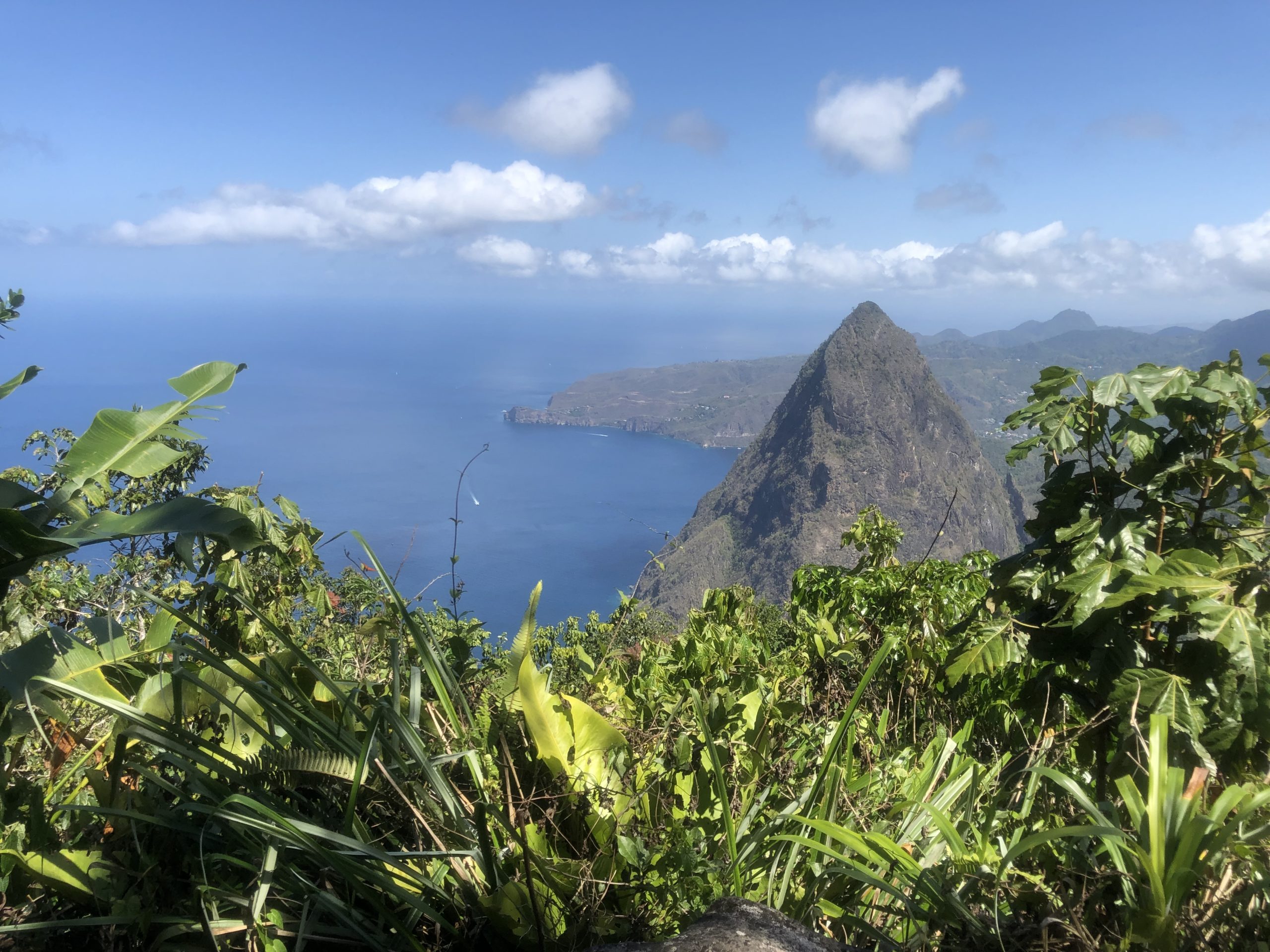 Gros Piton has two summit viewpoints, and after 90 minutes, we reached the first. If I had to do it again, I would skip that summit and hike the extra ten minutes directly to the next one. It was far prettier, and made the blood, sweat, and tears, more worthwhile. I will even go as far to say that the mid-mountain summit, the halfway point, was just as breathtaking, which faced towering Petit Piton. Confusingly, Petit Piton is a more challenging hike than Gros Piton. Future goals.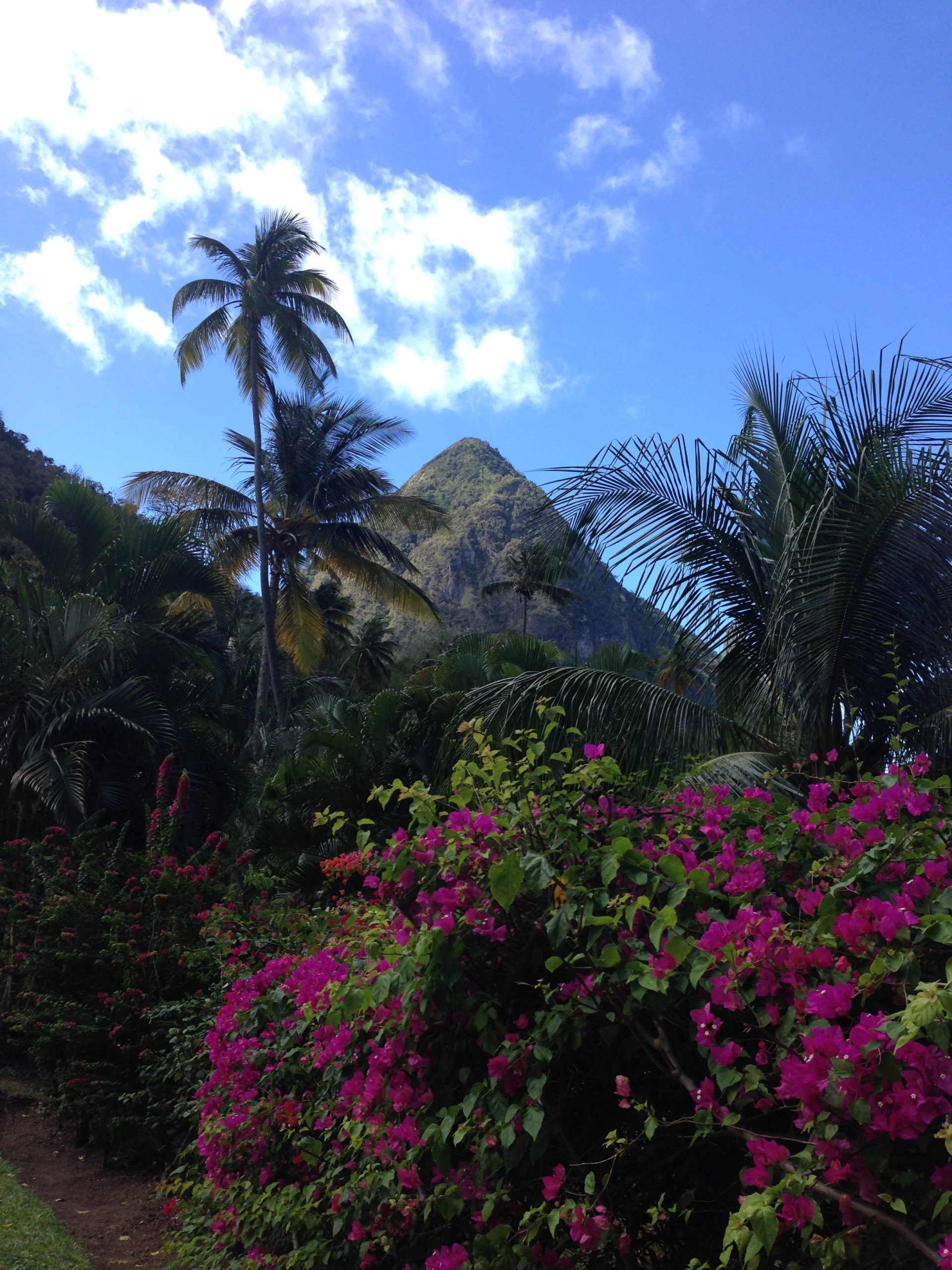 Despite the fact that my quads were on fire for the remainder of the day (and the next), I loved the hike. I counted it as my 'something' for the trip and spent the next four days congratulating myself for having earned many glorious days of 'nothing' ahead. My daughter, however, still complains about the hike on a regular basis.
St Lucia, unfiltered
In an overly filtered world, (and I love my filters as much as the next Insta-grammer), I draw the line at sunsets. If I can't capture a sunset without using one, then it just isn't worth capturing.

Luckily, St Lucian sunsets require no filter. The nightly drama, and the ever-changing kaleidoscope of colors, was one of the few things that everyone in my family wanted to do together.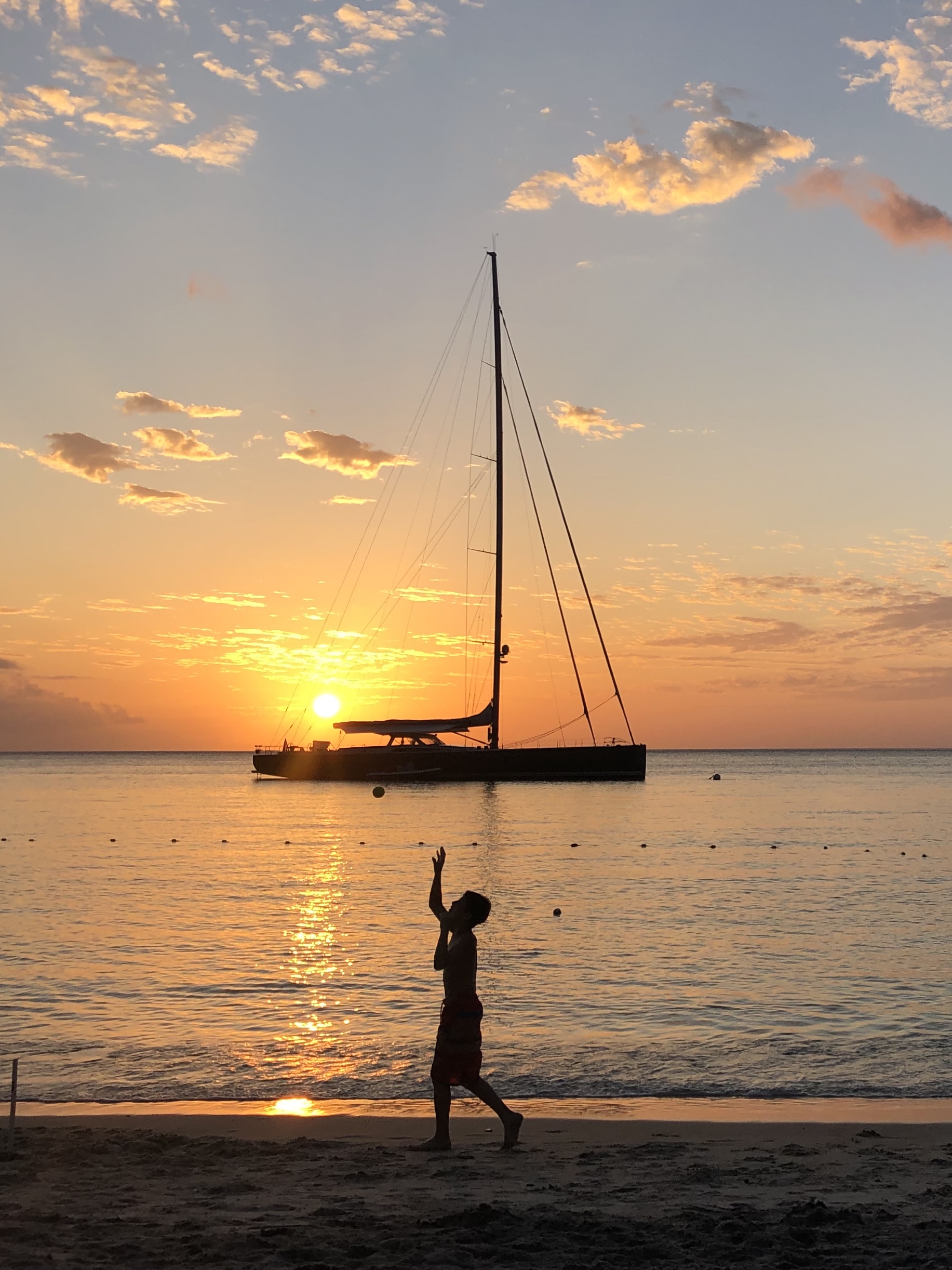 Often, the simplest things in life seem to bring the most happiness. Even if stripped down to absolute basics, St Lucia would still overdeliver as a vacation destination. What lies between the Pitons is a timeless, natural wonder, enhanced only by the warm-hearted St Lucians, who made us feel wholly welcome wherever we went.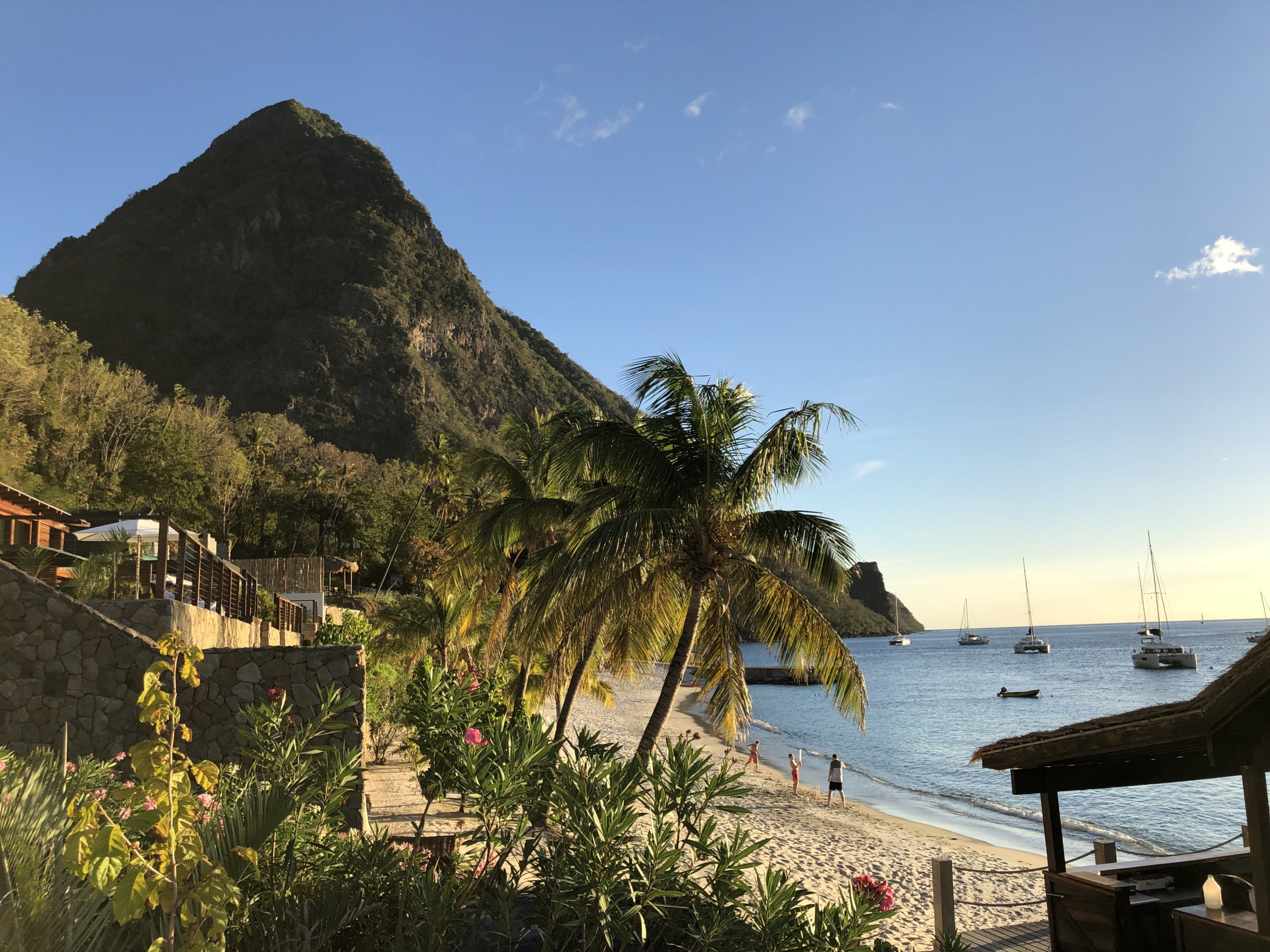 On our final night, a fierce game of beach cricket ensued. A fiery sky presented a mesmerizing and dramatic backdrop to the match. It is one of my favorite memories of the trip. To paraphrase Winston Churchill, "All the great things are simple." I couldn't agree more.
Author's Note: Please be advised that some highlighted destinations may have different hours due to COVID-19 or may be temporarily closed. Please call, or refer to individual websites, for current operating hours.
*******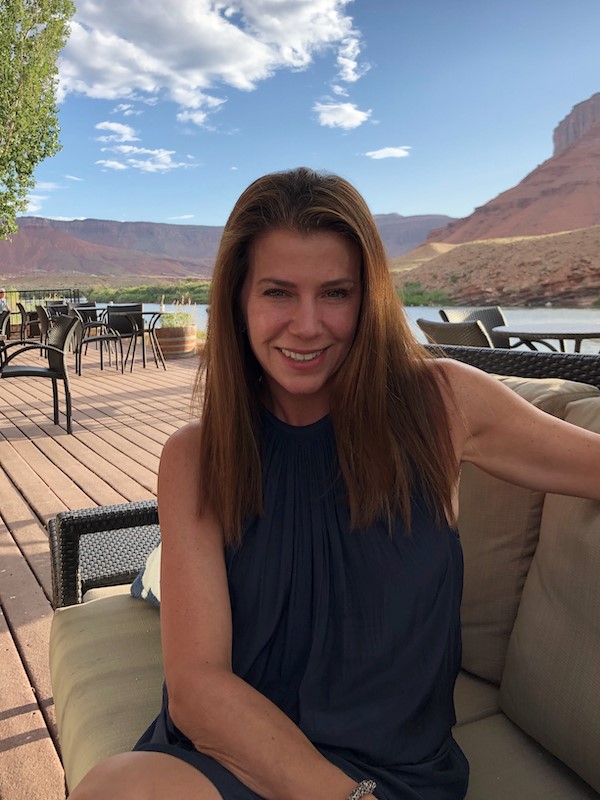 Jamie Edwards is an avid traveler, travel writer, and photographer. She launched I am Lost and Found, her adventure/luxury travel website after 25 years of living and traveling around the globe. Jamie's goal is simple: to inspire travel. Keep up with Jamie's adventures in travel here.
CIRE Travel is a full-service travel agency headquartered in New York, NY. Our expert team supports clients across the country and around the world.
---
Where in the World Do You Want to Go?
Inspired to plan your next weekend getaway, vacation or trip of a lifetime? See that form below? That's all it takes to begin your next epic travel story.