From Travel + Leisure's "It List" to Condé Nast Traveler's "Hot List", London's newest gem, The Mayfair Townhouse, is making a splash! Recently opened in May 2021, this boutique hotel is actually 15 adjoining buildings that make up the 172-room property. It's located in the West End, neighboring many of the city center's top locations…Buckingham Palace, Trafalgar Square, and Hyde Park…and steps away from some of London's most acclaimed restaurants, luxury shopping, art galleries and museums. For this month's 8 Questions feature, let us introduce you to our Main Man at The Mayfair, Hubert Losguardi.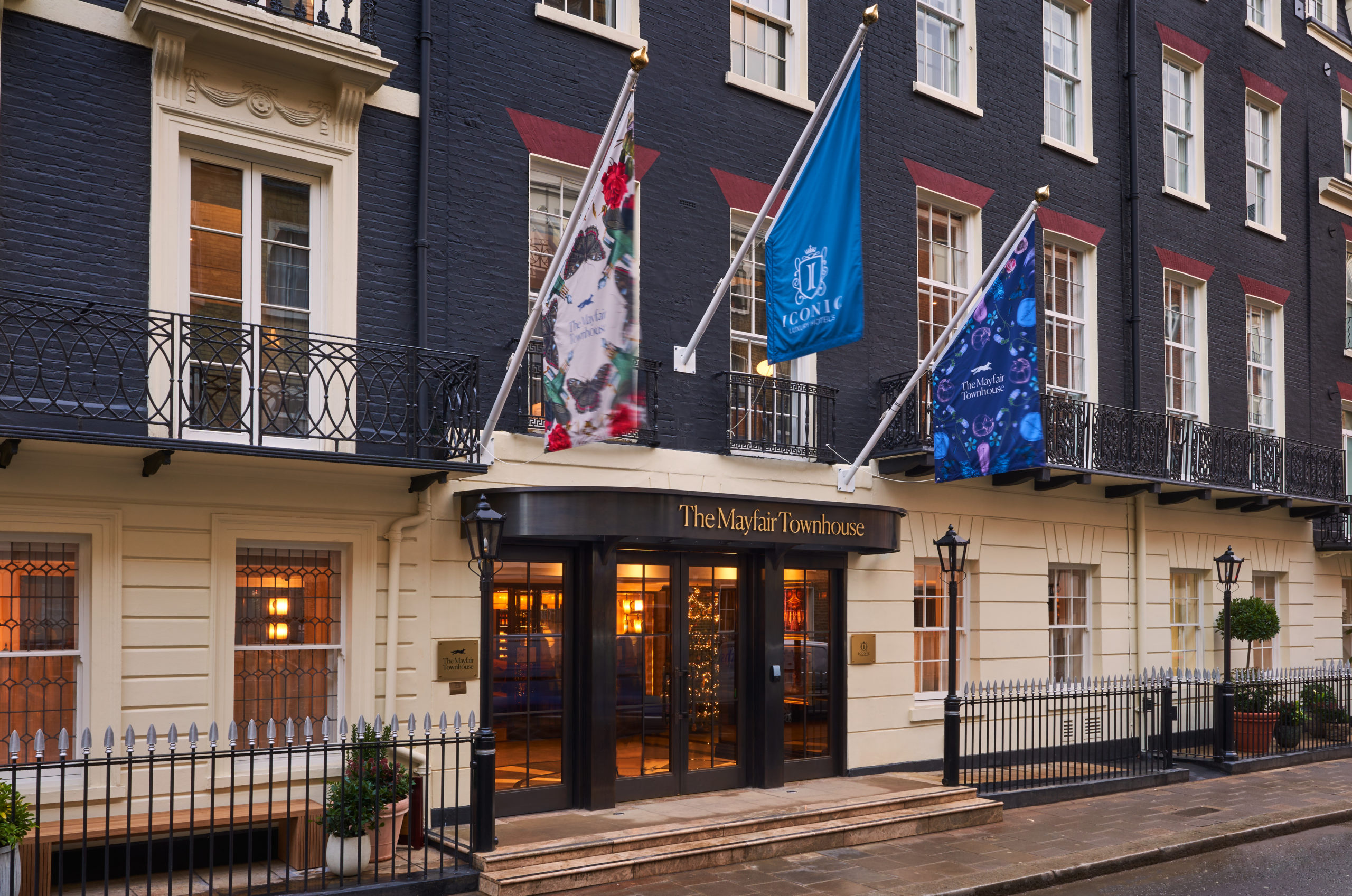 CIRE: Hello Hubert! Please say hello and introduce yourself to our readers.
HUBERT: Bonjour! My name is Hubert Losguardi. I am very fortunate to be the Director of Sales and Marketing of the newly-opened The Mayfair Townhouse located in London's Mayfair. Mayfair Townhouse is where you'll find both luxury and the joy of the unexpected and in three words, we are 'Curious, engaging and witty'.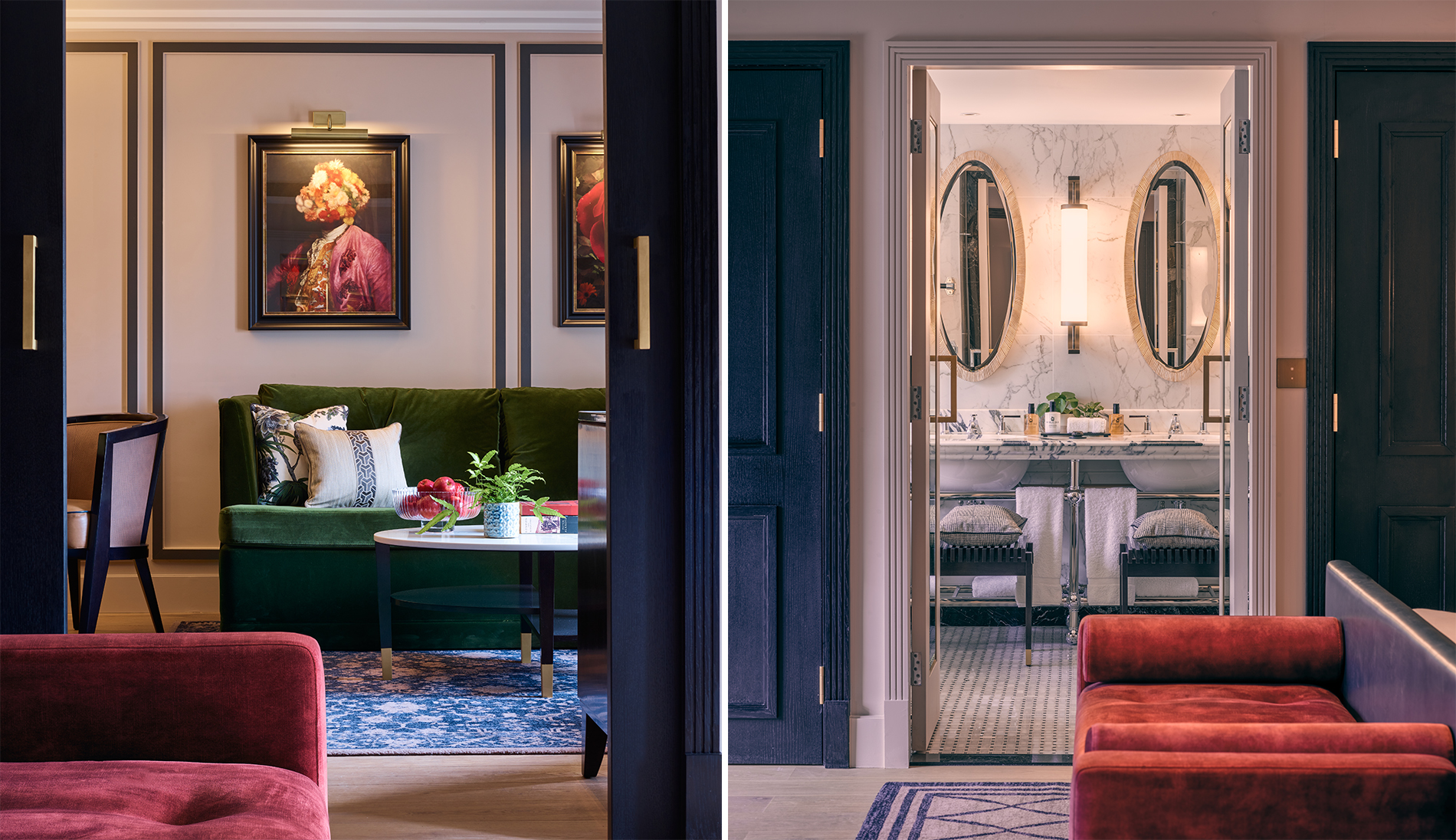 CIRE: We are so excited to visit you and tour The Mayfair very soon. What should we expect?
HUBERT: The Mayfair Townhouse is a high-end lifestyle hotel with personality, offering stays to discerning guests who appreciate an intuitive level of service. However, what really sets us apart is our proudly individual approach to everything we do. Opened in May 2021, without the traditions of a regular hotel, there is no room at the Townhouse that has not been thoughtfully curated.
Flavours of whimsy combined with practicality define the Townhouse's 172 individually designed guest rooms and suites. From the functional, cosy Cabin Rooms and the indoor-outdoor living-themed Garden Suites to the Signature Suites, every corner of each room is thoughtfully designed and appeals to the high expectations of today's discerning modern traveller.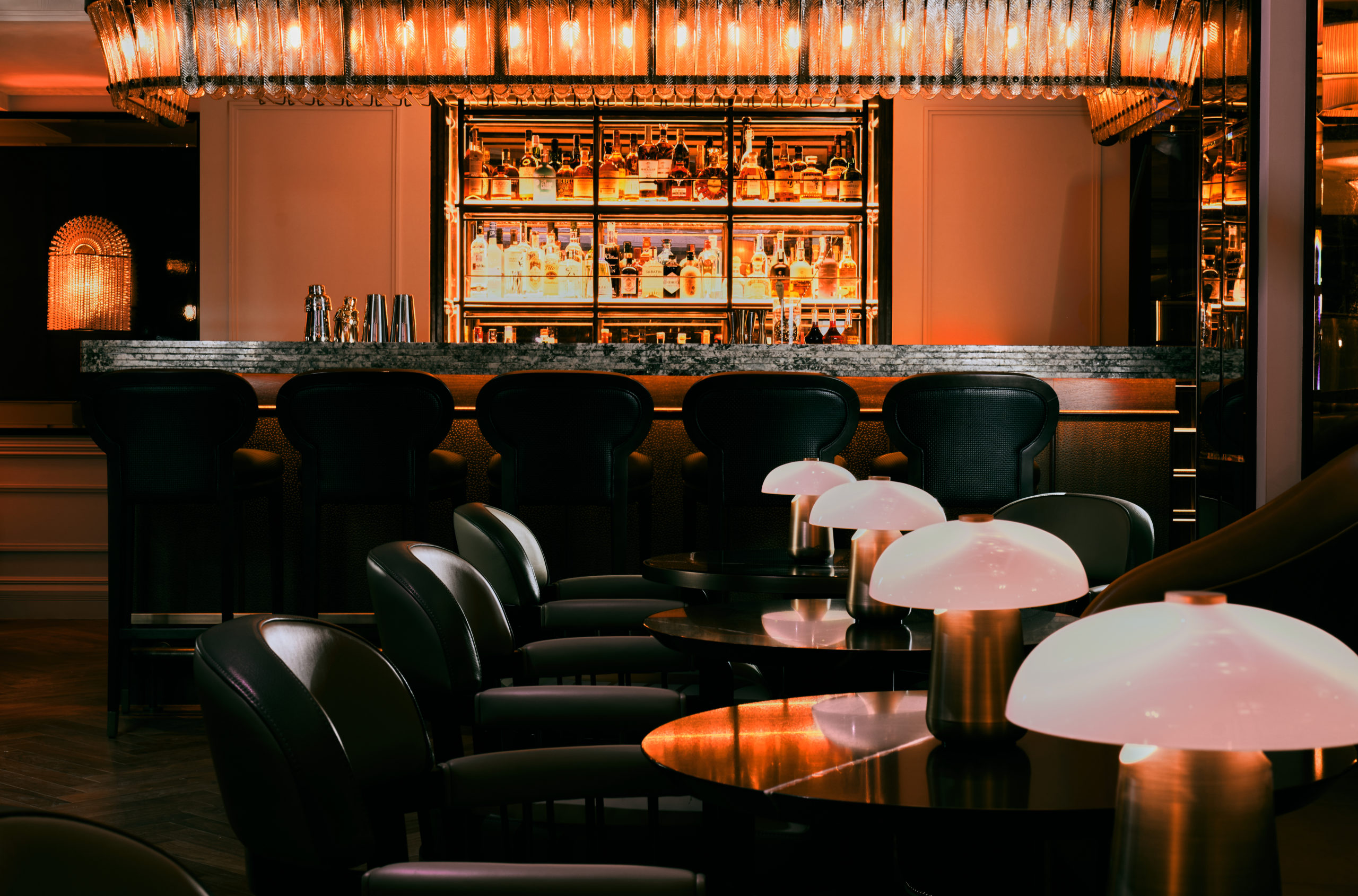 As for the rest, take in the whimsical characters on the walls, have a meeting of the minds in one the property's private spaces, work up a sweat in the gym, sip on theatrical cocktails in the Dandy Bar, or enjoy delicious feasts from the all-day dining menu in a convivial locale. For any art lovers out there, it is home to a collection of 550 hand-picked pieces of art, the artwork at the Townhouse includes both known names and emerging artists to celebrate different creators of our time.
Outside the Townhouse is Piccadilly where Fortnum & Mason, The Royal Academy of Arts and historic Burlington Arcade brush shoulders with Hyde Park Corner. From there, venture further into the heart of the most expensive property on the Monopoly board, into an enclave of 200 restaurants, luxury shopping, art galleries and museums.
CIRE: WE. CAN'T. WAIT! Are you from London originally?
HUBERT: I am French; born in Paris 15th arrondissement. I was very lucky to live the first 16 years of my life abroad – in Scandinavia, Africa, Middle East and the Caribbean. However, the longest I have lived in one place, is here in London. Do you think that makes me the most British French person in the United Kingdom?
CIRE: You had us at "Born in Paris!" Tell us more…
HUBERT: Yes, I was born in Paris, and as any Parisian will say: 'what's not to love about Paris?' Paris is an incredible city to visit in every season. Go for the sightseeing or simply soak up Parisian life by people watching in a café and getting lost wandering through the streets. Make sure you make a stop at Berthillon for some of the best ice creams in the world!
CIRE: Ice cream! Yes, please! If that's one of the best foods you've ever eaten, what's one of the weirdest?
HUBERT: It was in Shanghai and it was called 'Drunken shrimp', also known as drunken prawns. It is a popular dish in parts of China. The shrimp are immersed in liquor, served both drunk and live, and eaten alive. It is certainly not for everyone but since I am very curious, I would always try anything. I wish I could share some pictures!
CIRE: Count us in for ice cream…not so sure about the live crustaceans. How did get into the hospitality industry?
HUBERT: I'd say it's thanks to my parents. Travelling the world for the first 16 years of my life with my father's work meant I got the travel bug from an early age. My parents loved to cook for us and entertain friends, so our house was always full of people and good food. I suppose working in the hospitality industry was a natural step for me.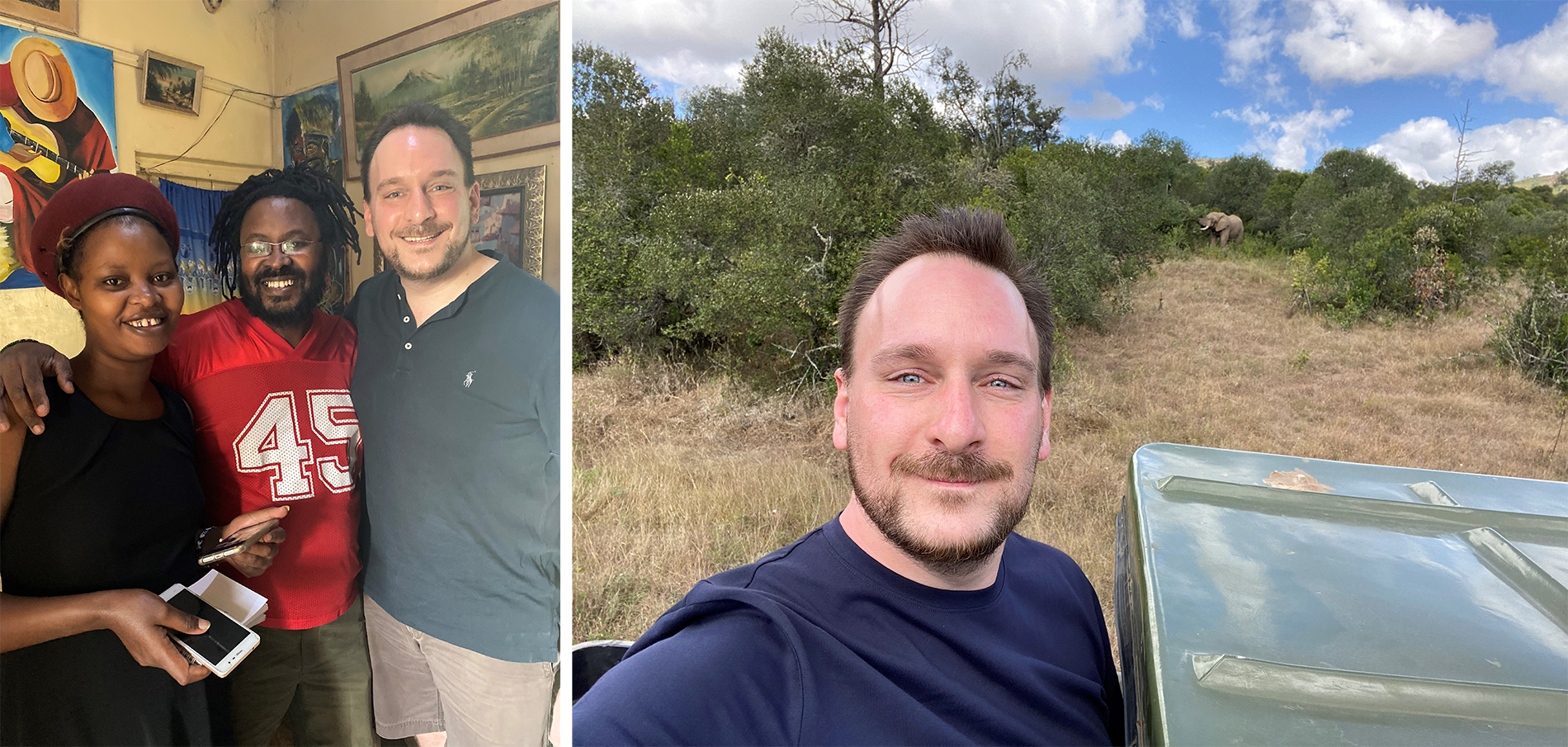 CIRE: What's your advice for the aspiring world travellers out there?
HUBERT: Travel like a local. There is nothing better. Meet the locals, be willing to wander, eat where the locals eat, and if you can, volunteer.
CIRE: Excellent advice! Authenticity in travel makes the experience all the more "real." Where to next?
HUBERT: Since March 2020, I have not been anywhere out of the United Kingdom and my first trip abroad will be in mid-November. Finally! I will be travelling to France and Switzerland. Since it is the month of my birthday, I am very much looking forward to be back home in France and enjoying some time with my family and friends!
This being said, there are so many places I want to travel to, especially since the pandemic. India and the Arctic region are at the top of my bucket list but that might not be for a while so in the meantime I try to get away for long weekends every now and then in European cities. For instance, I can't wait to go back to Lisbon and dine in one of my favourite restaurants with my girlfriend (It is called Ponto Final – highly recommend it!) and also, to Rome to catch up with a very good friend and drink a real Negroni!
CIRE: We'll drink to that! Happy birthday, Hubert! See you soon…
CIRE Travel is a full-service travel agency headquartered in New York, NY. Our expert team supports clients across the country and around the world.
---
Where in the World Do You Want to Go?
Inspired to plan your next weekend getaway, vacation or trip of a lifetime? See that form below? That's all it takes to begin your next epic travel story.