Atlanta: It's not just for layovers! We're willing to bet many of you out there have spent quality time in Atlanta…but that very may well have been inside the terminals of Hartsfield-Jackson International airport, America's busiest airport. And while no one likes a layover, we're here to tell you that Atlanta is worth a longer layover! While the city has retained so much of the charm and hospitality that define the American South, its rapid growth in recent years has brought Atlanta a new fresh, cosmopolitan feel.
If you are planning a getaway to the "City in the Forest", or even if you just have a brief layover in Atlanta, then allow us to curate the perfect itinerary for your stay in this fascinating city. For your guide to the best spots to eat, finding the perfect luxury hotels in Atlanta, and more, look no further.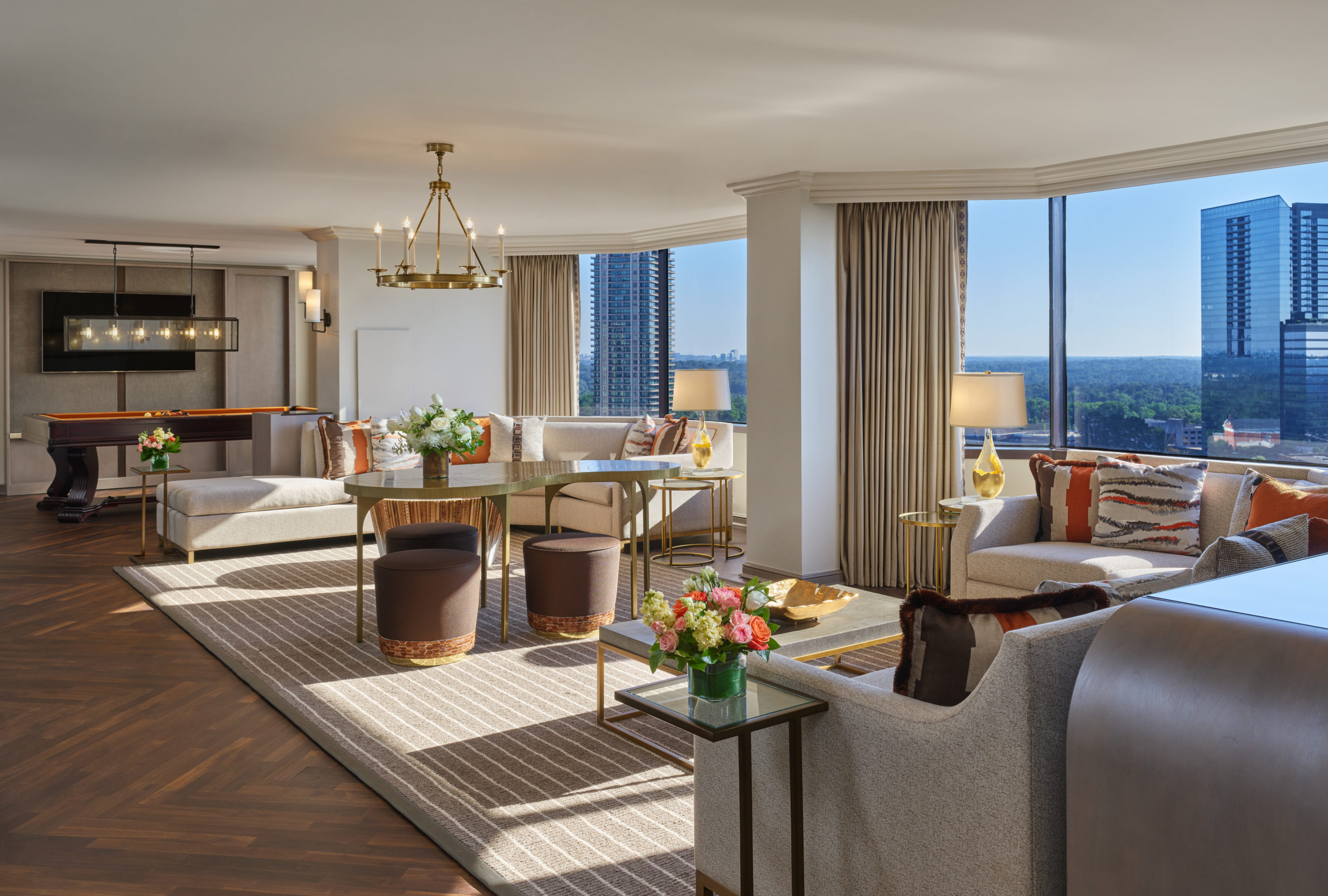 Stay: Luxury Hotels in Atlanta
Along with the booming gastronomical scene that Atlanta has to offer, the city's hotel options run the gamut of fabulous boutique hotels to opulent Grande Dames, and everything in between. If you are looking for amazing luxury hotels in Atlanta, then check out some of our favorite spots below for inspiration.
The Whitley
After opening its doors in 2017, the Whitley quickly solidified its position as one of the best hotels in Buckhead, and even one of the best luxury hotels in Atlanta. From the moment you check in, you'll feel right at home at The Whitley; from relaxing in their top-notch spa, to having an Old Fashioned at the lounge, to taking in the beautiful Atlanta skyline from the plush comfort of your room, your stay here is bound to be a memorable one.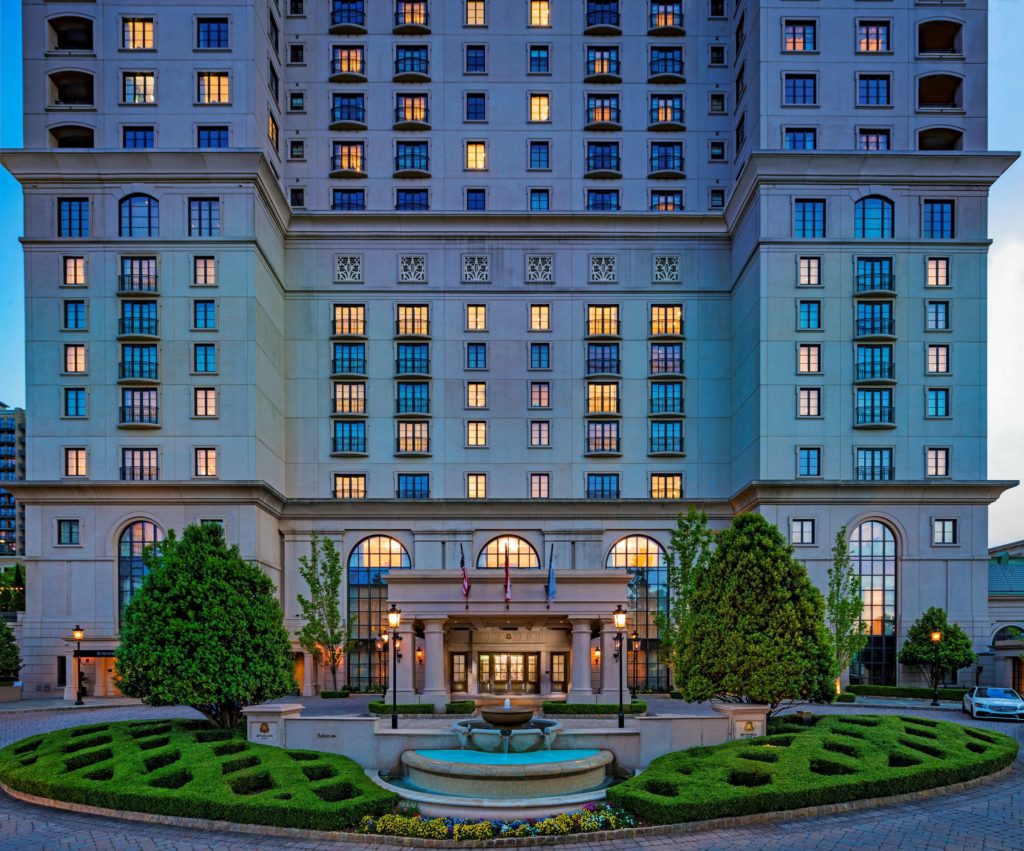 St. Regis
Ever since their first hotel opened for business in New York in 1904, St. Regis became one of the most prominent and iconic brands in hospitality, and their Atlanta location certainly helps to carry on that long legacy.
Like The Whitley, the St. Regis Atlanta is located in the Buckhead neighborhood – one of the most beautiful parts of the city – combining classic southern mansions with high-end, luxury boutiques and some of the best restaurants in the city. So, between enjoying St. Regis' signature butler service, the pool piazza, and the evening your CIRE advisor arranged for you, you can stroll through the area and take in all the beauty and charm that this signature Atlanta neighborhood has to offer.
Twelve Midtown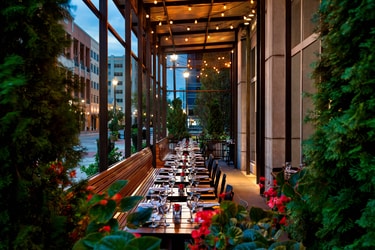 Sleek, elegant, and modern are just a few adjectives that come to mind when describing this boutique hotel, part of Marriott's Autograph Collection. As the name suggests, this hotel is located in the heart of Atlanta's bustling midtown area. During your stay at Twelve Midtown, you will have nearby access to all the exciting galleries, museums, and fabulous restaurants that Midtown has to offer. Twelve Midtown has excellent amenities (rooftop pool!) and you really can't beat it's central location, just minutes away from Atlanta's Piedmont Park.
Eat: Best Restaurants in Atlanta
No vacation or long weekend in Atlanta is complete without checking out some of the city's terrific restaurant options. Of course, there is plenty of southern barbeque to be enjoyed (more on that later), but as the city's restaurant and nightlife scenes continue to boom, there is so much more in this great city for you to discover.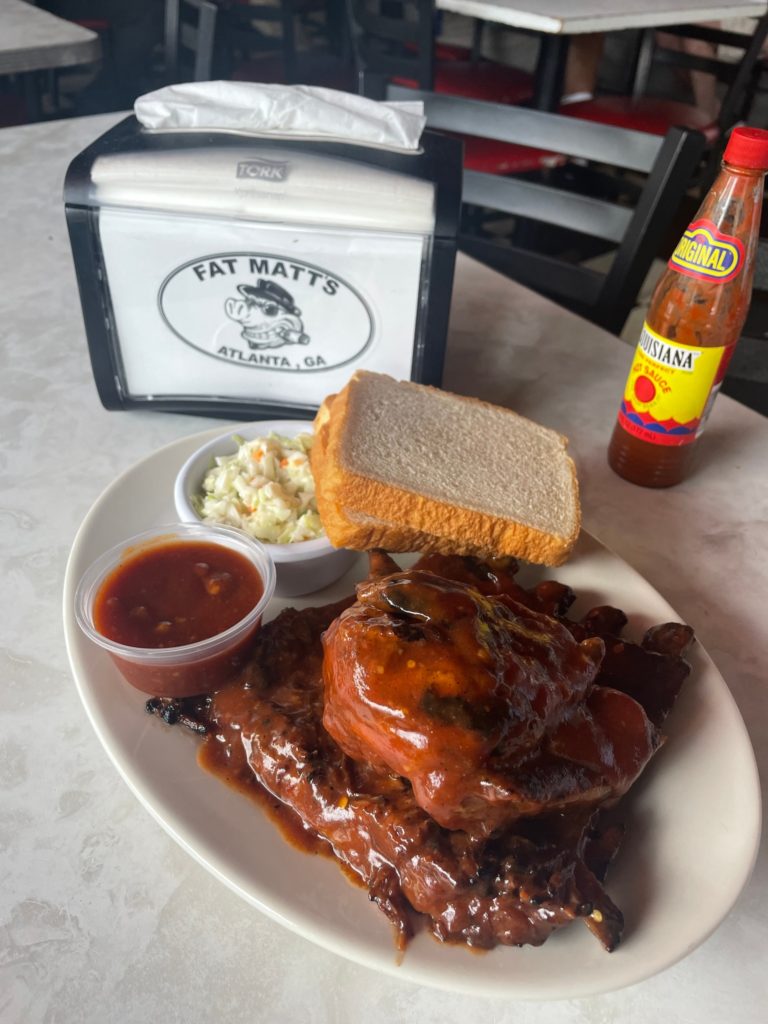 Fat Matt's Rib Shack
Let's get the BBQ out of the way first, shall we? Fat Matt's comes personally recommended by CIRE COO Amy Brueckner who lived in Atlanta for a number of years. It is her absolute favorite BBQ restaurant in the midtown Atlanta area. Thanks to its convenient location, you can enjoy world class BBQ to start off your afternoon of exploring the city.
The restaurant is open for lunch and dinner and is open late, with live Blues music nightly. What more could you want?
South City Kitchen
Another great spot to consider for brunch is South City Kitchen. While it offers lunch and dinner every day of the week, it's the brunch on the weekends that really draws the crowds to this popular restaurant in Buckhead.
South City Kitchen prides itself on serving upscale takes on classic Southern dishes in a chic, yet cozy environment, which is exactly what you get here. Wrap up your long weekend on a Sunday with some brunch cocktails, frittatas, grilled salmon, and more.
Marcel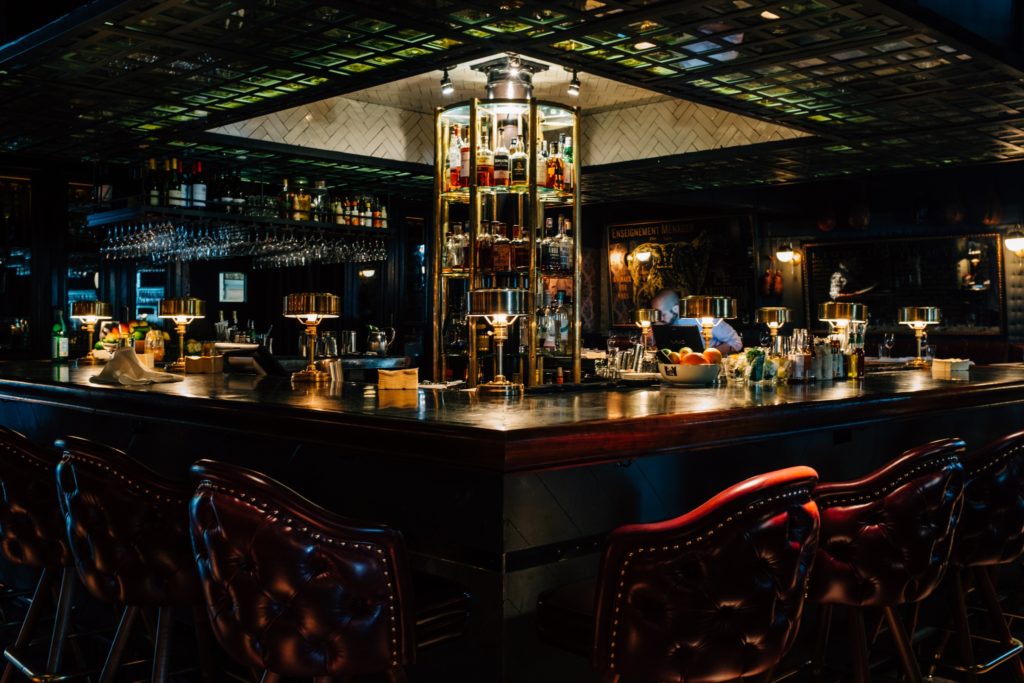 If an elegant steakhouse evening is what you're after, then look no further than Marcel, one of the best restaurants in Atlanta. With Chef Ford Fry at the helm, Marcel is a recommended, upscale dining option in the midtown Atlanta area.
The restaurant also offers an incredible collection of wine, whiskey, and cigars to supplement your meal and provide the perfect end to your evening in the city.
Do: Completing Your Stay
Need a couple other Atlanta highlights to fill your schedule between your downtime at the hotel and all the great dining you have planned? Here are some of our personal recommendations.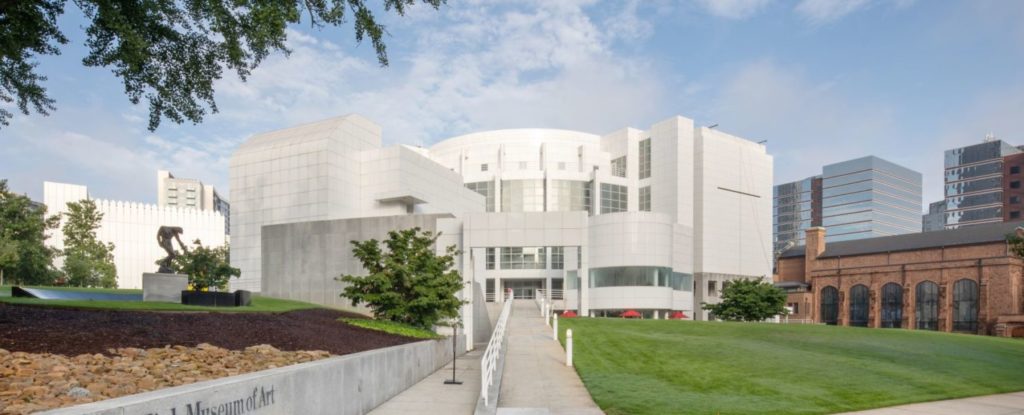 High Museum of Art
Definitely carve out a couple hours to wander through the exceptional High Museum of Art. The museum hosts some of the best and most valuable works found anywhere in the country, including works from Monet and Giovanni Bellini.
Piedmont Park
Perfect for a enjoying a picnic or a leisurely walk around one of the city's most beautiful, scenic locations. There's always lots going on in the park including many fun festivals.
Explore the City's Breweries
Beer lover or not, Northern Atlanta's brewpub scene is one of the locals' favorite ways to while away a hot afternoon. Monday Night Brewery and Scofflaw are two spots to check out.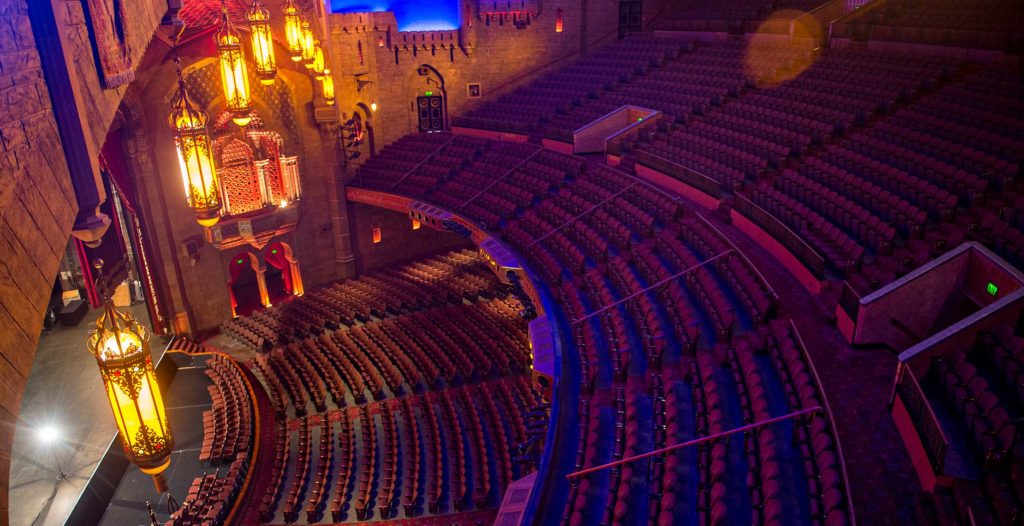 Catch a Show
Nashville may be the king of southern cities for live music, but Atlanta has an exciting, vibrant music scene of its own. Fox Theatre is your best bet for catching some world-class entertainment, and if you want a little taste of old Atlanta, Blind Willie's is one of the country's most historic venues for soul and blues music.
CIRE is Here to Help
Atlanta is a buzzy and bustling metropolis with great restaurant, hotel and activity options, all served with a side of southern hospitality. Need more help with your vacation planning? Whether you're headed to Atlanta for business travel, a long weekend or want to extend your layover, our team at CIRE Travel is here to help. Give us a call, y'all!
CIRE Travel is a full-service travel agency headquartered in New York, NY. Our expert team supports clients across the country and around the world.
---
Where in the World Do You Want to Go?
Inspired to plan your next weekend getaway, vacation or trip of a lifetime? See that form below? That's all it takes to begin your next epic travel story.