Bangkok is a whirlwind — it's intense and exotic and demands to be explored. It's a vibrant place where gleaming temples meet neon-lit skyscrapers, and some of the most delicious Thai food is served from food stalls lining the bustling streets. The gateway to Asia and the country's 1,400-plus tropical islands, Bangkok's sights, sounds, tastes — and smells — will be calling your name long after you leave.
So, whether you're traveling to Bangkok for business or pleasure, our expert travel advisors at CIRE can create a bespoke stay you won't forget. Thanks to our local connections and years of travel experience, we know where to stay and where to play, and we're only a phone call away.
Stay: Luxury Hotels in Bangkok
In a country brimming with exceptional accommodation — think high-end tropical island resorts and luxury hill-top stays — you know you're in for a treat when choosing a place to stay in the nation's capital. Bangkok's highly competitive hotel scene is thriving with all the big brand names. Finding the right five-star Bangkok hotel doesn't need to be overwhelming. We've put together a list of our favorite Bangkok hotels, but if you need a little help deciding where to stay, our CIRE luxury travel advisors are happy to discuss all the options.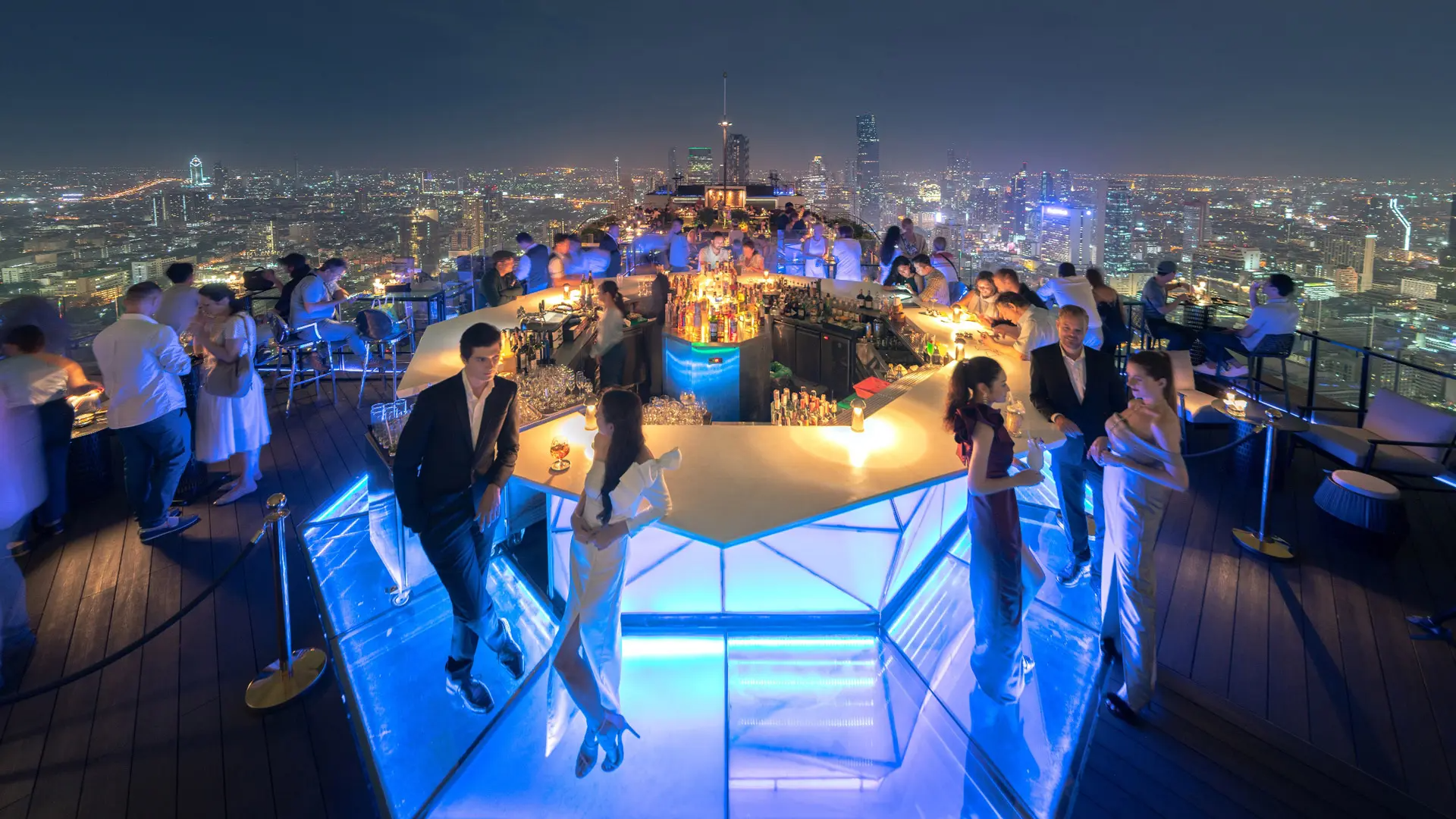 1. Banyan Tree Bangkok
This vertical five-star resort has 61 floors and towers over the hustle and bustle of the business district. This elegant hotel also lays claim to having one of Bangkok's largest suites, the Presidential Suite, and an award-winning day spa that offers panoramic views of the city skyline. More exhilarating views are found at the hotel's iconic rooftop bar and restaurant, with the Moon Bar regularly voted amongst the best rooftop bars in the world. This high-rise sanctuary is a popular destination for business travelers so if you've got business in Bangkok, reach out to one of our corporate travel agents to help get you on your way.
Named the fourth-best hotel in the world by Travel + Leisure for 2021, this brand-new, five-star luxury hotel is already raking in the awards due to its exceptional service and modern design. Featuring 101 rooms, suites and villas, this urban retreat sits on the banks of the city's famous Chao Phraya River. This sleek new addition to the city's luxury hotel portfolio resides in one of the city's oldest districts, so there's plenty to explore outside the hotel walls too.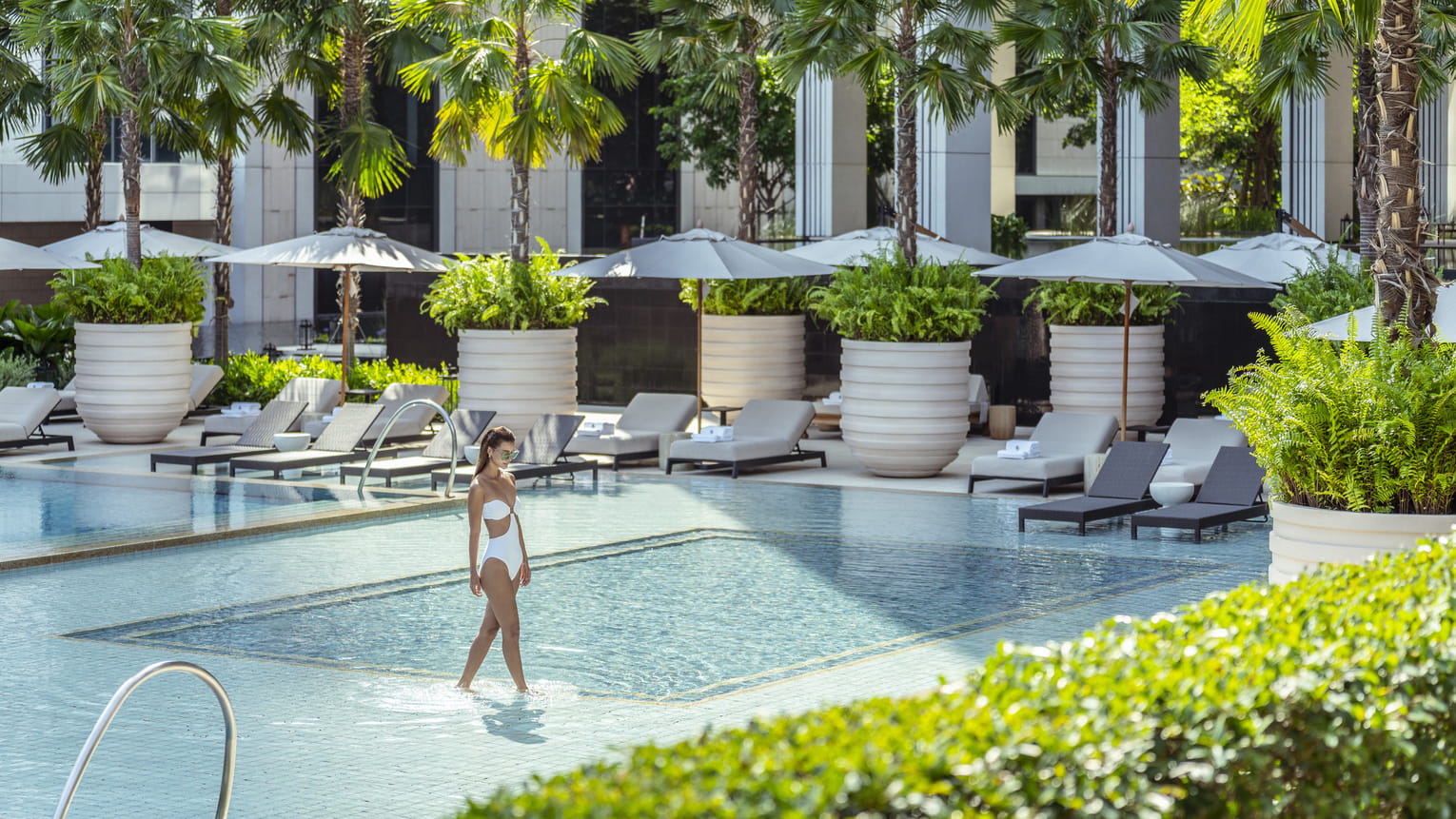 3. Four Seasons Hotel Bangkok at Chao Phraya River
Located in the heart of the capital's creative district, this urban sanctuary opened in 2020 and occupies nine acres of prime riverfront real estate. The Four Seasons is a luxe five-star property with 299 rooms, five eateries, and a solar-powered boat service for guests — a convenient way to explore the city's many attractions without getting stuck in traffic gridlock. During your stay, you can enjoy majestic river views as you frolic in the hotel's riverfront infinity pools or add a little culture to your trip with a visit to the hotel's innovative art space.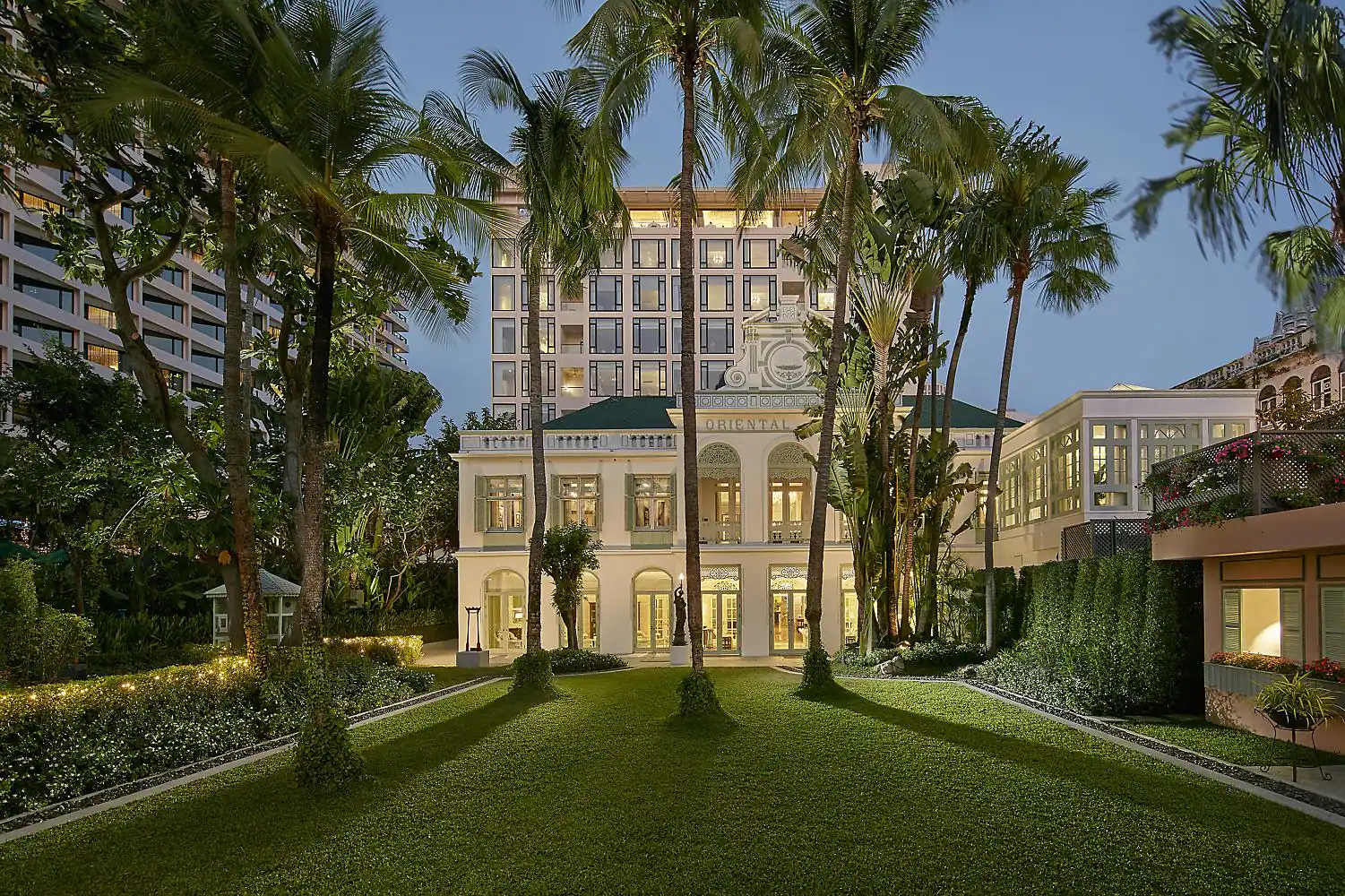 This iconic hotel has a 146-year history and a stellar reputation for unrivalled service and style. Thailand's very first luxury hotel recently underwent a $90 million refurbishment and boasts 11 bars and restaurants, including the two-Michelin-starred French restaurant, Le Normandie. History buffs and literature lovers will enjoy learning about the hotel's intriguing past — with high-profile guests like Audrey Hepburn, Princess Diana and Mick Jagger once gracing the halls. And why not indulge in High Tea in the famed Author's Wing? Built in 1876, this exquisite space pays homage to previous literary residents, including John Le Carré, Graham Greene, James A. Michener and Noël Coward.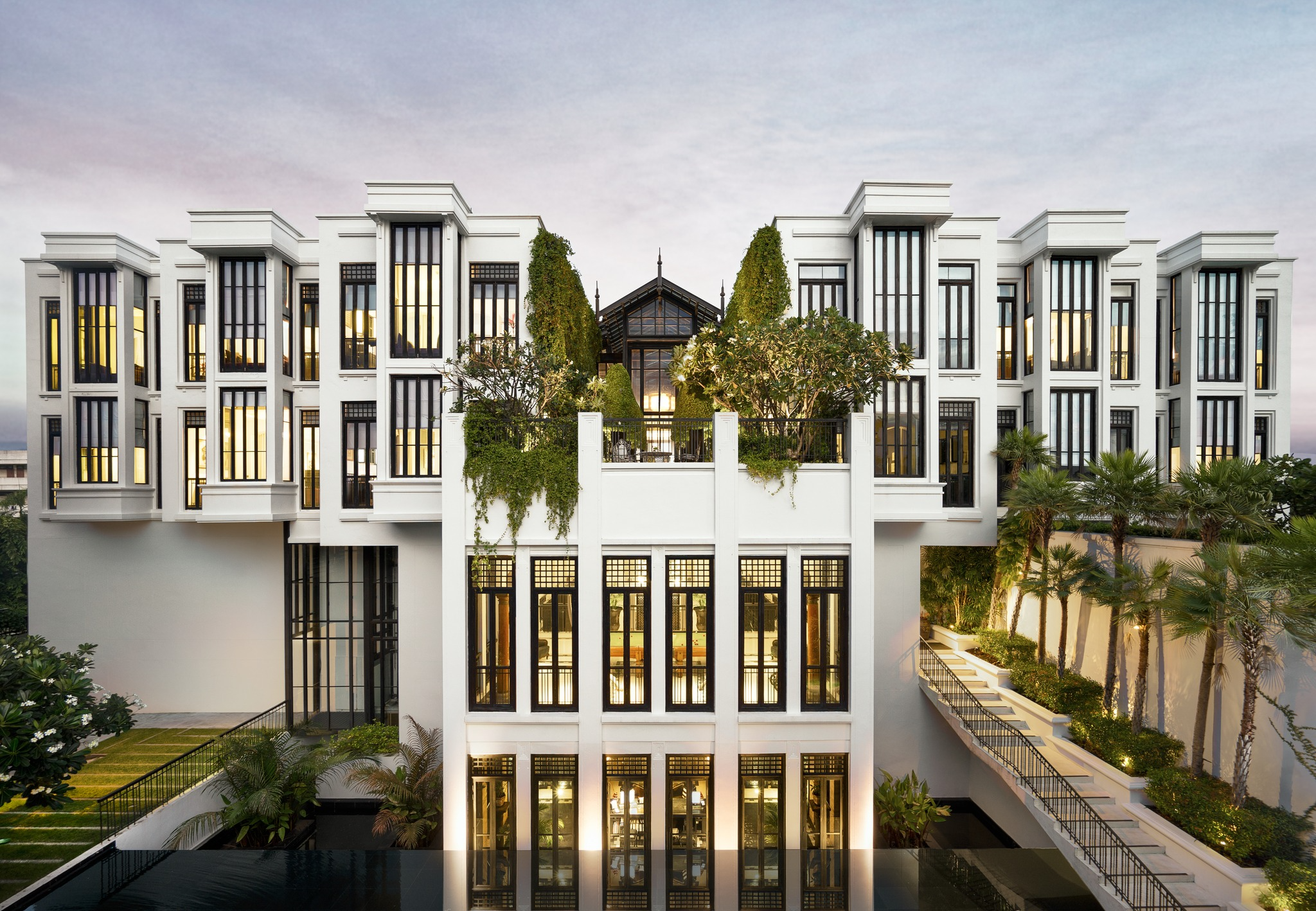 5. The Siam
The Siam is a hip urban escape that combines an intimate ambience with impeccable service. This unique boutique property sits outside the city center on the banks of the city's Chao Phraya River and has just 38 spacious pool villas and suites. With an old-world feel a million miles removed from the chaos of modern-day Bangkok, this tranquil oasis is full of eccentric décor and antique furniture. Guests are assigned their own butler and can use the hotel's boat to journey to the city's major attractions. And don't miss The Siam's quirky gift shop! No hotel-branded merchandise here — The Siam offers an eclectic treasure trove of eccentric pieces such as opium pipes, anime statues and antique bird cages!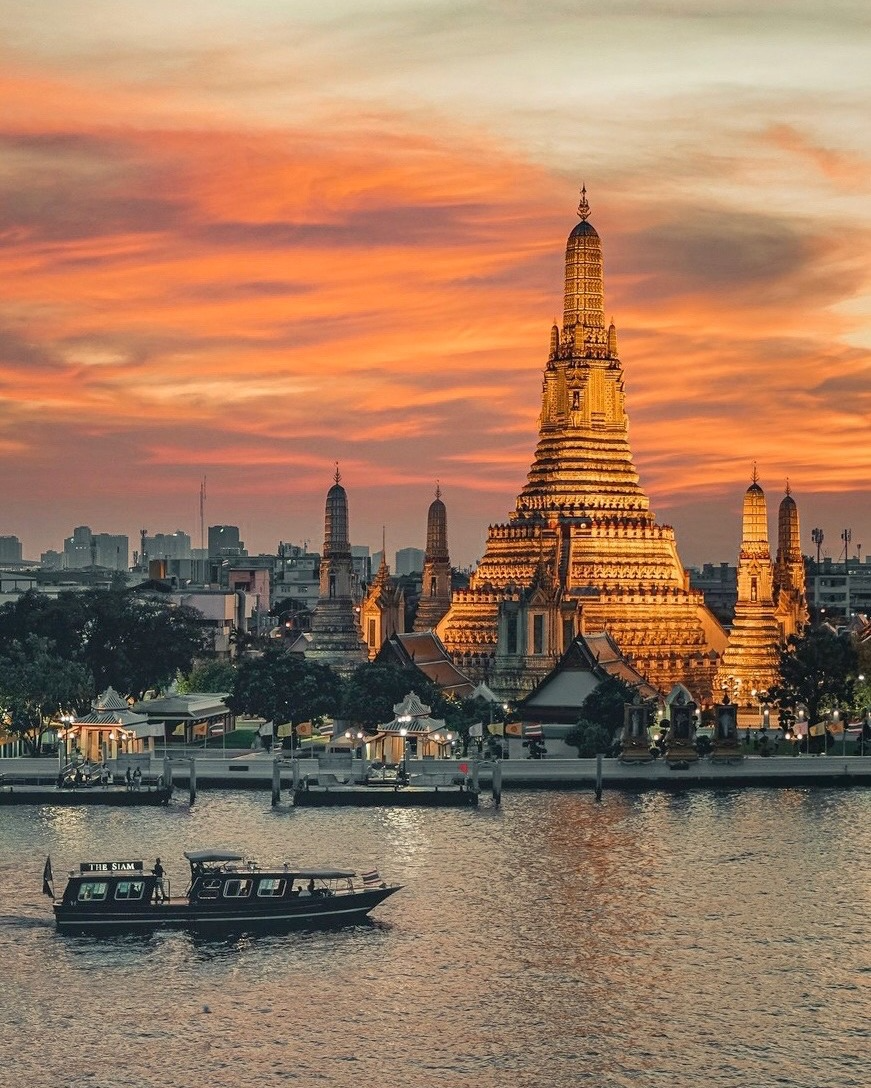 Eat: Best Restaurants in Bangkok
One of Thailand's major draws is its food, and its capital city is a foodie's dream. You'll enjoy a culinary mix of international cuisine and flavorsome local fare during your stay in Bangkok, with some of the best fine dining in the world nestled amongst street vendors and family-run eateries. To help get you started, here's our list of some of the top five-star restaurants in Bangkok.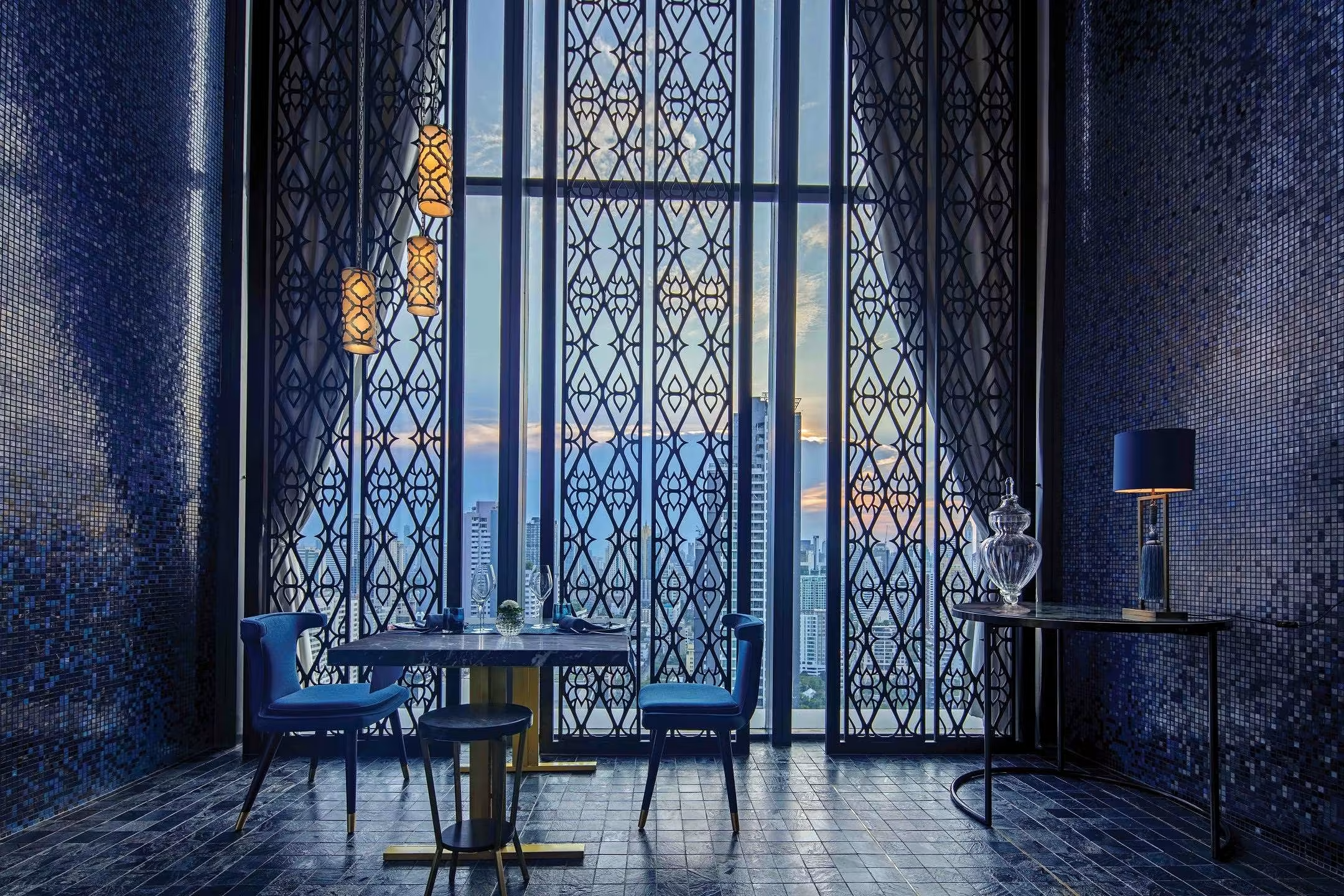 1. Nimitr
Rooftop wining and dining is a popular pastime in Bangkok, and this rooftop restaurant is somewhat of a hidden gem. Nimitr is situated on the 27th floor of the luxurious 137 Pillars Suites and Residences and serves modern Asian and western-inspired cuisine in a chic and intimate setting. Located in an upmarket part of the city, this visually stunning restaurant offers upscale fine dining and sensational panoramic views over the Bangkok skyline.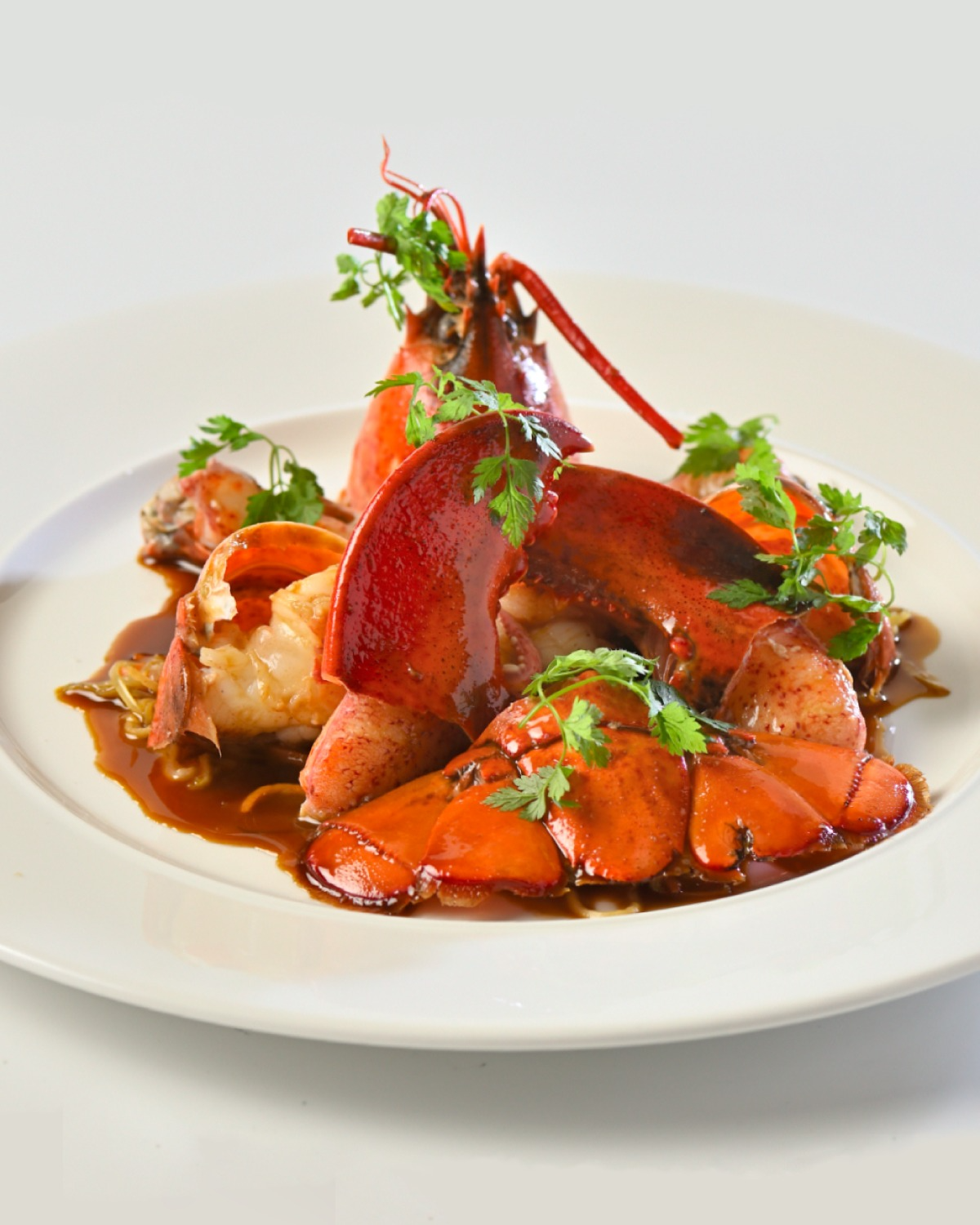 2. Le Normandie by Alain Roux
For sophisticated French fine dining, you can't go past Le Normandie at the Mandarin Oriental Hotel. Celebrated British chef Alain Roux heads up this elegant two-Michelin-starred restaurant, which has been the premier destination for French cuisine since it opened in 1958. With floor-to-ceiling windows and contemporary French décor, Le Normandie is an elegant exercise in French cuisine where dishes are intricate works of art.
3. Sorn
If you manage to secure a table at Sorn, you're in for a gastronomic treat. Housed within a restored two-story mansion, Sorn has two Michelin stars and was the only Thai restaurant to make the World's 50 Best Restaurants for 2022. Known for being one of the most difficult Bangkok restaurants to get into, Sorn uses traditional methods and flavors in its southern Thai cuisine. Chef Supaksorn' Ice' Jongsiri sources his produce from farmers in the country's south and delights those fortunate enough to get a booking with elegant and innovative dishes packed with explosive flavors.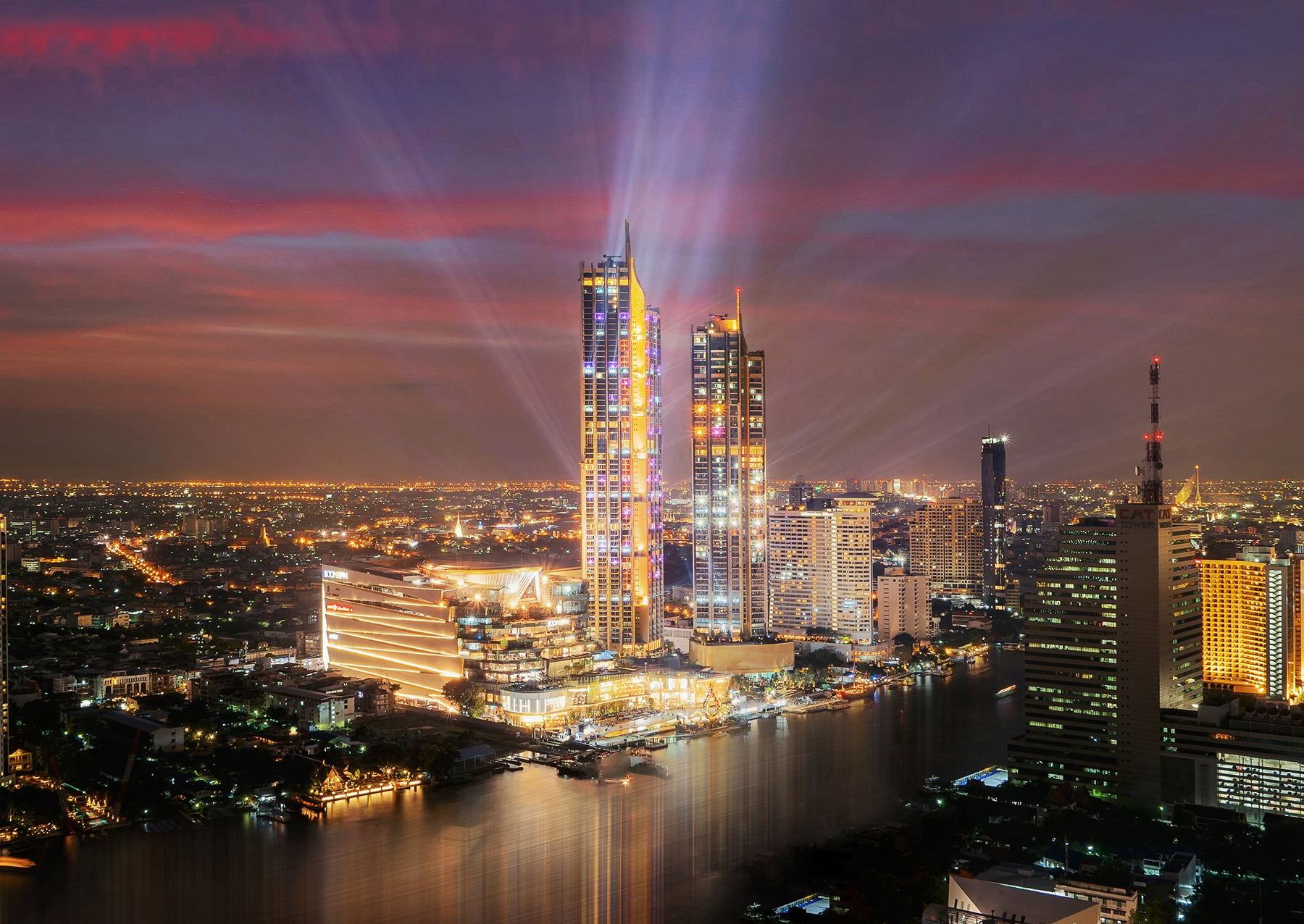 Shop: Best Shopping in Bangkok
Bangkok is a shopper's paradise. Retail therapy in this Southeast Asian city is an eclectic mix of glitzy malls and high-end brands alongside bustling markets trading traditional handicrafts, fresh food, and designer-label knock-offs. Seek respite from the heat at one of the many ultra-luxe, air-conditioned mega malls or dive headfirst into everyday Thai life at one of the city's buzzing night markets.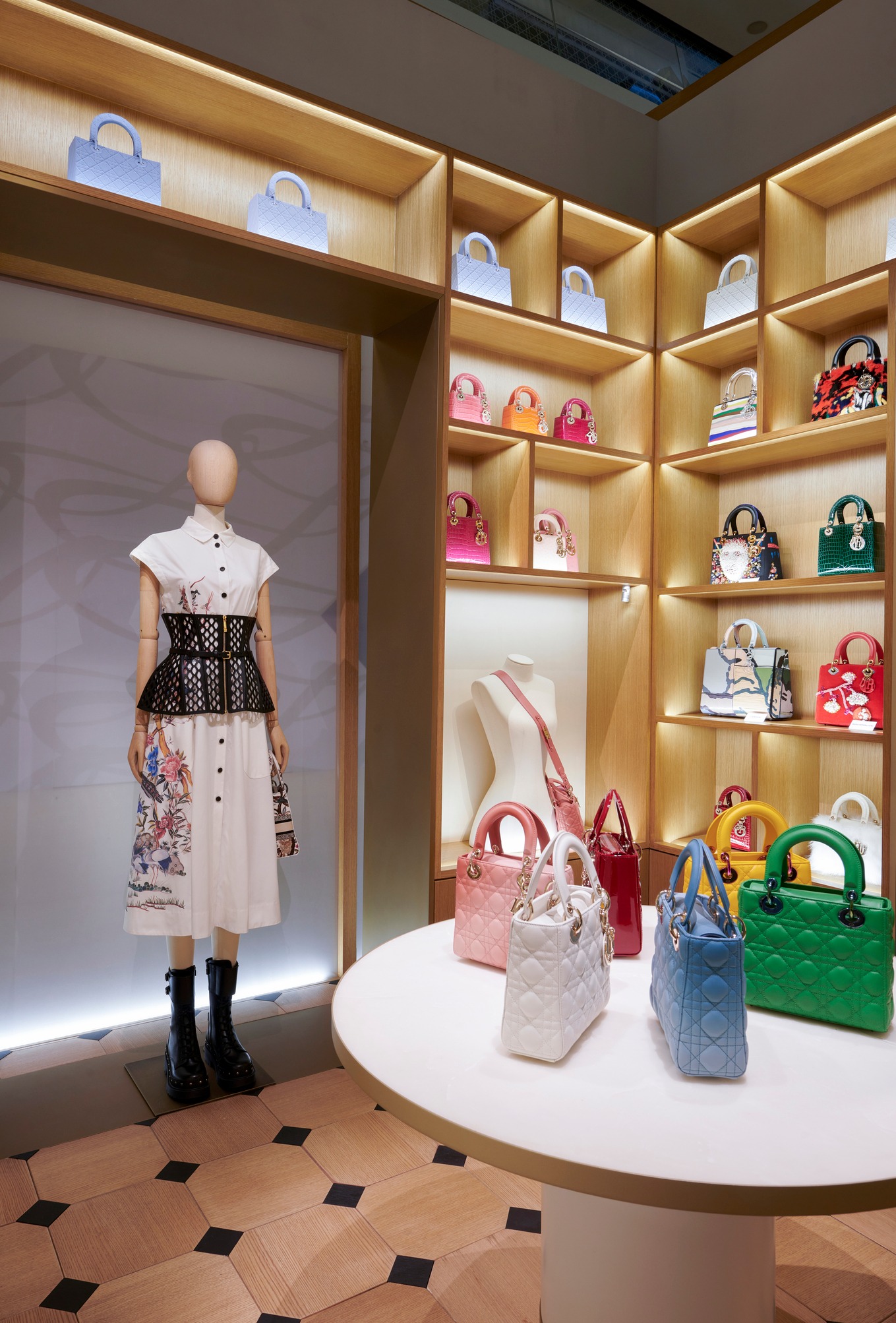 1. Larger than Life Luxury Shopping
You'll never run out of places to shop in Bangkok. The city is home to some of the world's biggest and most luxurious shopping malls. From the upscale Central Embassy mall — built on the grounds of the old British Embassy — with its fine dining and high-end designers, to Siam Paragon with its international luxury brands, movie cineplex and one of the region's largest aquariums. And then there's the impressive ICONSIAM, a luxe shopping mecca on the riverfront dripping in high-end brands, an art gallery and a floating market!
2. Markets, Thai Style
There are markets, and then there's the Chatuchak Weekend Market. Home to about 15,000 stalls spread across 35 acres, it's one of the world's largest weekend markets and sells just about everything you've ever dreamt of buying. Drawing thousands upon thousands of visitors into its maze of compact lanes, it's a hectic but essential Bangkok experience. Where else will you discover a mind-blowing array of clothing and accessories alongside antiques, traditional souvenirs, religious artifacts and even a new pet? Getting lost is a given, so grab a free map from one of the information desks and remember to bring cash for your purchases.
3. Tailored for You
What's a trip to Asia without having something custom-made by a local tailor? Bangkok has some exceptional bespoke tailors who specialize in fine fabrics and high-quality cuts, making them extremely popular with the corporate traveler.
Close to the Banyan Tree hotel, in the heart of the business district, are two of the best places in town to pick up some new tailored threads. Peninsula Tailor and James Fashion offer high quality, bespoke tailoring services. You'll need reservations for these two top tailors in Bangkok, so ask your hotel concierge to help you with appointments. Also, we recommend going early in your trip, since getting the perfect fit could take multiple visits over the course of a few days.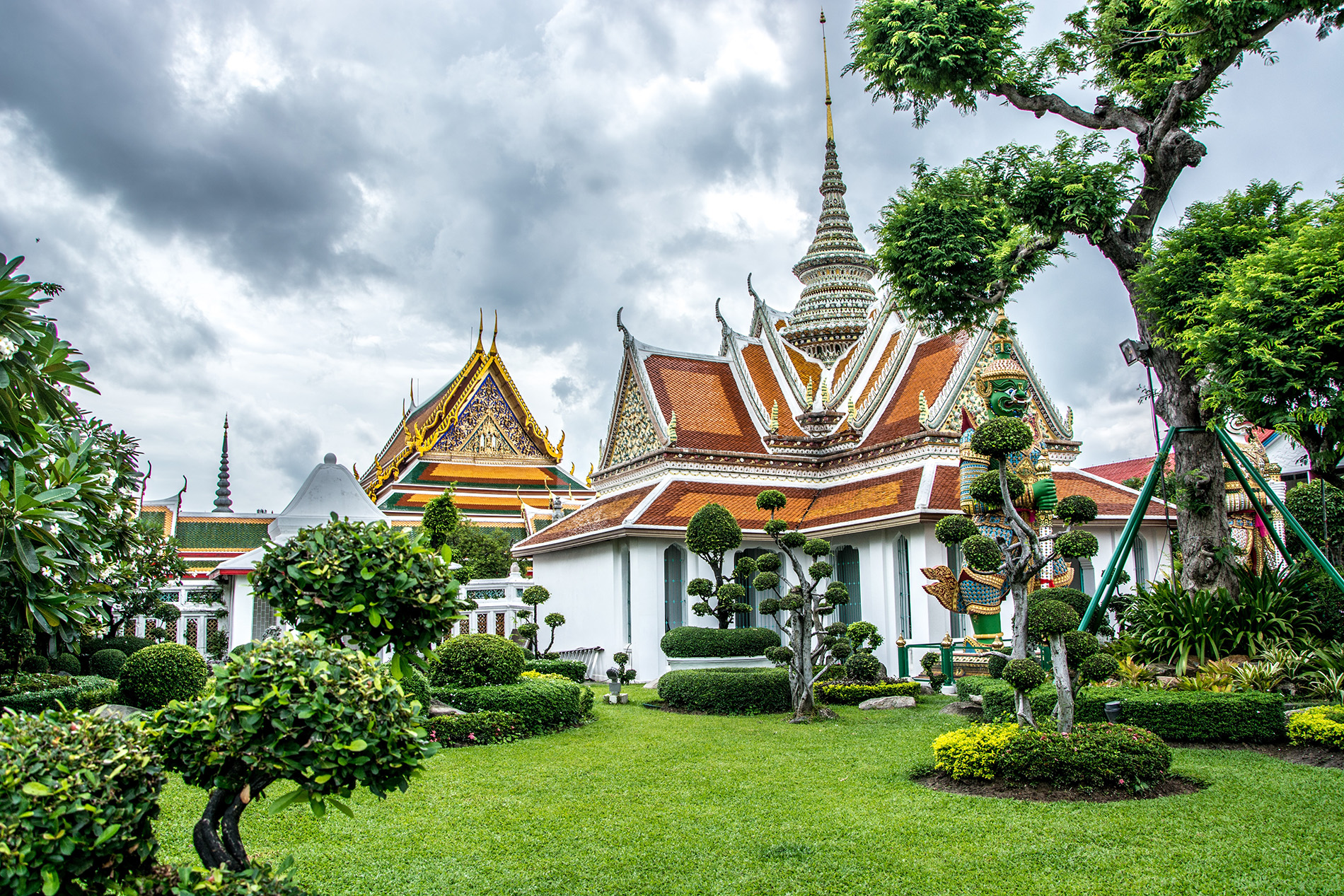 Do: Best Things to Do in Bangkok
Bangkok is a city full of surprises, with so much to explore. So why not start at the beginning and delve into Thailand's history at some of the capital's ancient attractions? The 'City of Angels' — and we're not talking about Los Angeles! — is bursting with all types of adventures, so to get you started, our travel advisors have compiled a list of their favorite things to do in Bangkok.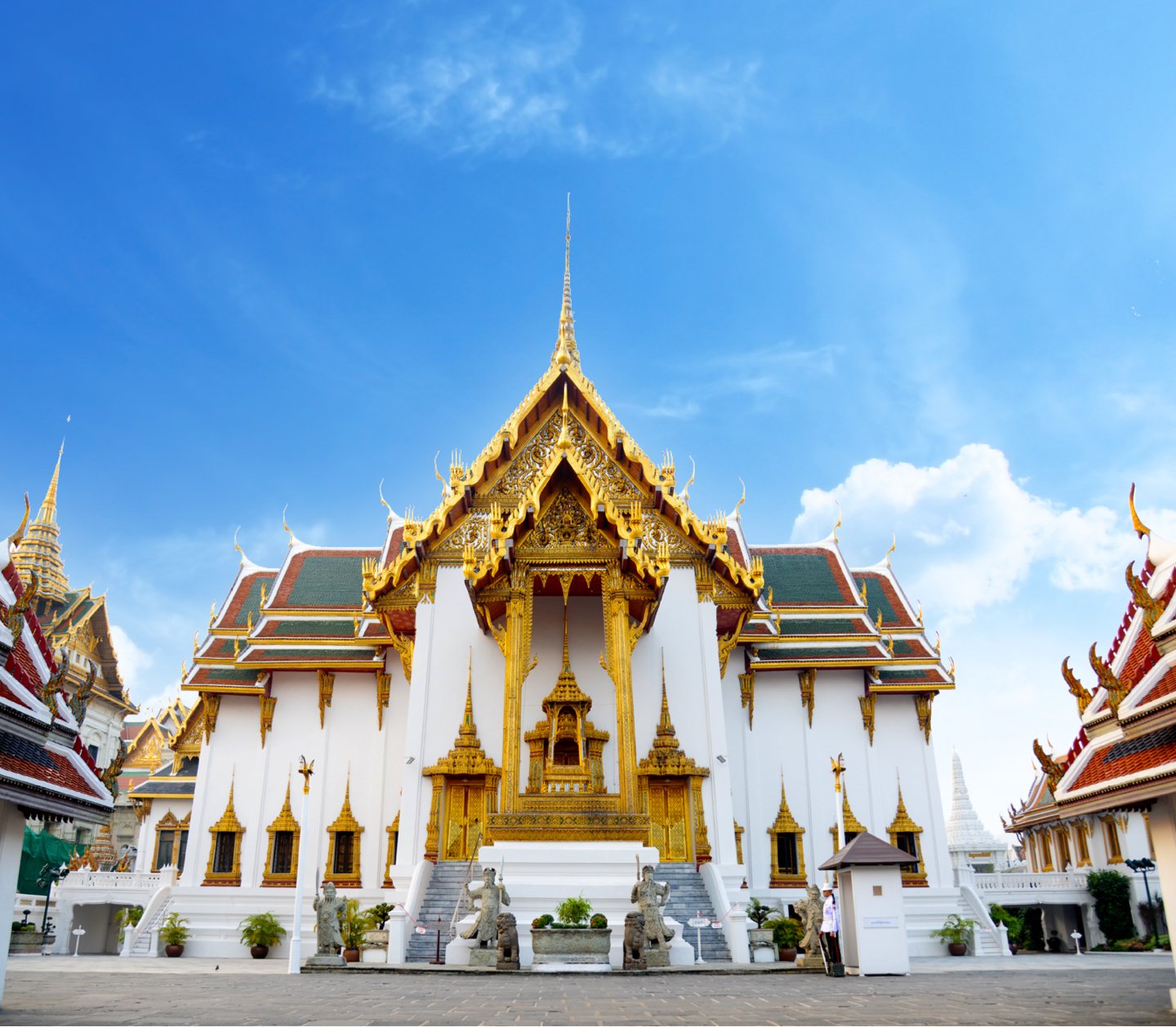 1. Royal Attractions
A trip to Bangkok is not complete without immersing yourself in the nation's rich and vibrant history and culture. Bangkok's most famous attraction is the Grand Palace, once home to the beloved Thai Royal Family and a fascinating complex of more than 100 historic buildings. Within the precinct is Wat Phra Kaew, home to the Emerald Buddha and the city's holiest shrine, while just south of the Grand Palace is Wat Pho and the incredible 151-foot-long reclining gold-plated Buddha.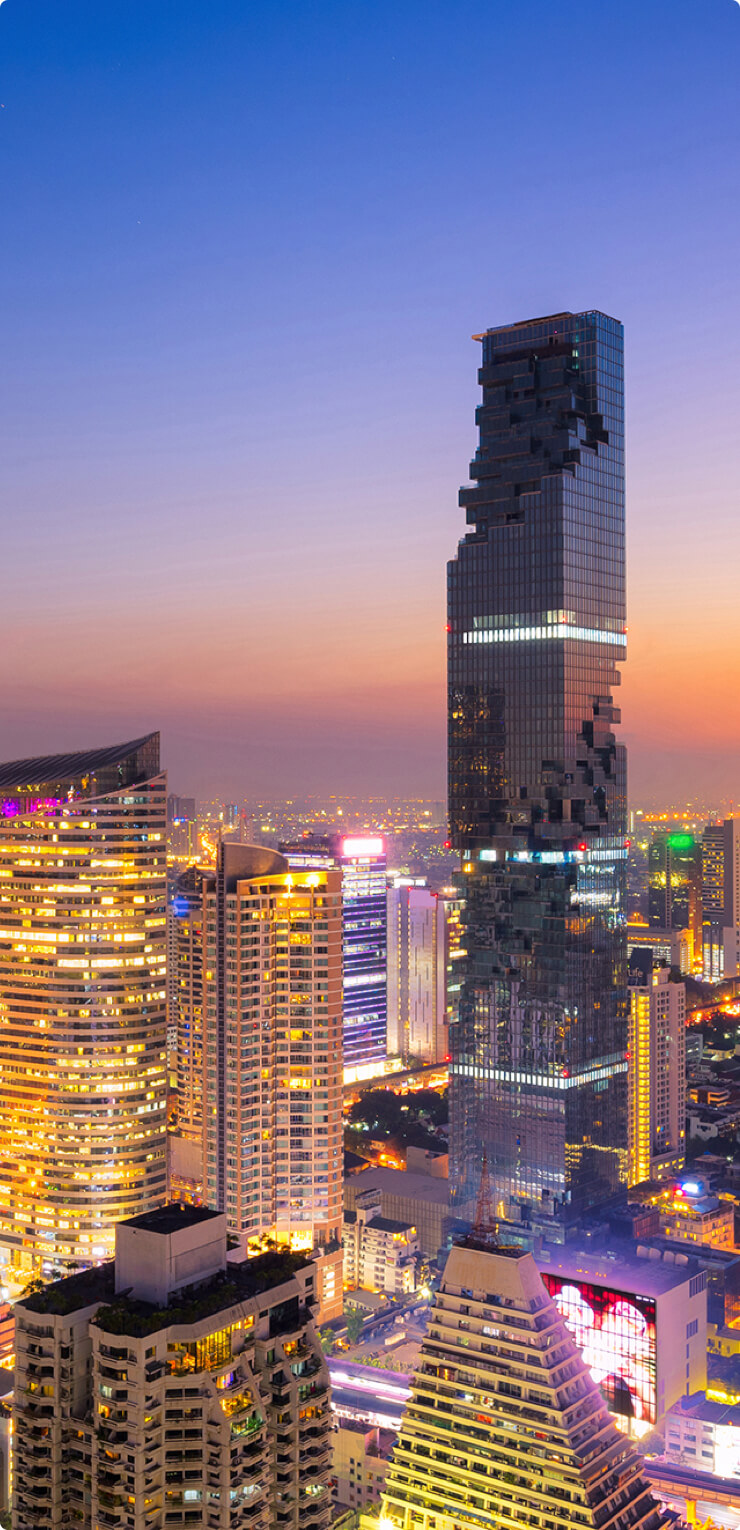 2. Sky High Beverages
If you don't mind heights, this next one's for you. Right in the heart of the city is one of Thailand's tallest buildings, the King Power Mahanakhon. "The Peak" on the 78th floor offers breathtaking panoramic views of the city, and if you're feeling brave, why not venture out onto the Glass Tray more than 1,000 feet above the ground for a mind-blowing pic? You can then bring that heartbeat down a notch with a drink at the bar.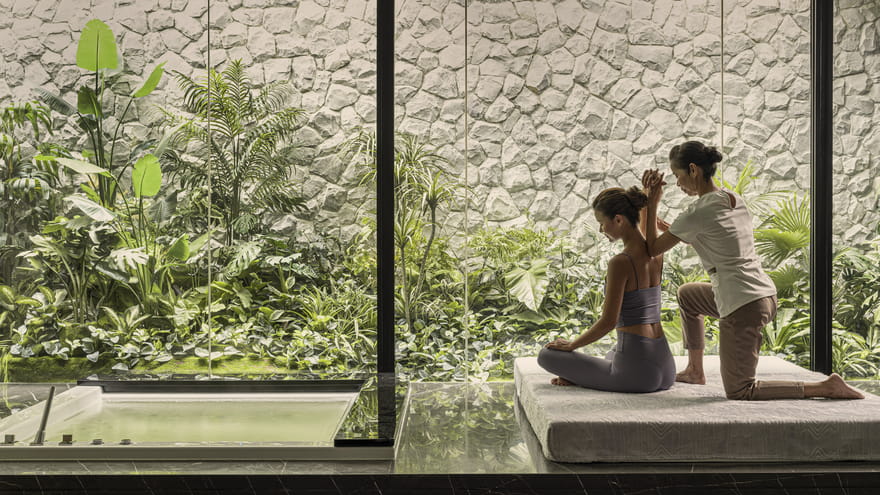 3. Massage, Thai Style
You're in the right place if you like to unwind with a vacation massage. The birthplace of Thai massage has become one of the world's leading wellness destinations. And although massage "Thai style" can be a rather intense experience, it's world-renowned for its health benefits. The Four Seasons Hotel Bangkok offers this centuries-old practice as well as a Transcendent Bamboo Massage which uses therapeutic bamboo sticks and deep-tissue work to promote deep relaxation. Their spa and wellness offerings also include a steam room, vitality pool, and a menu bursting with heavenly treatments, or you can try your hand at Aerial Yoga or the "The Sport of Kings", Muay Thai.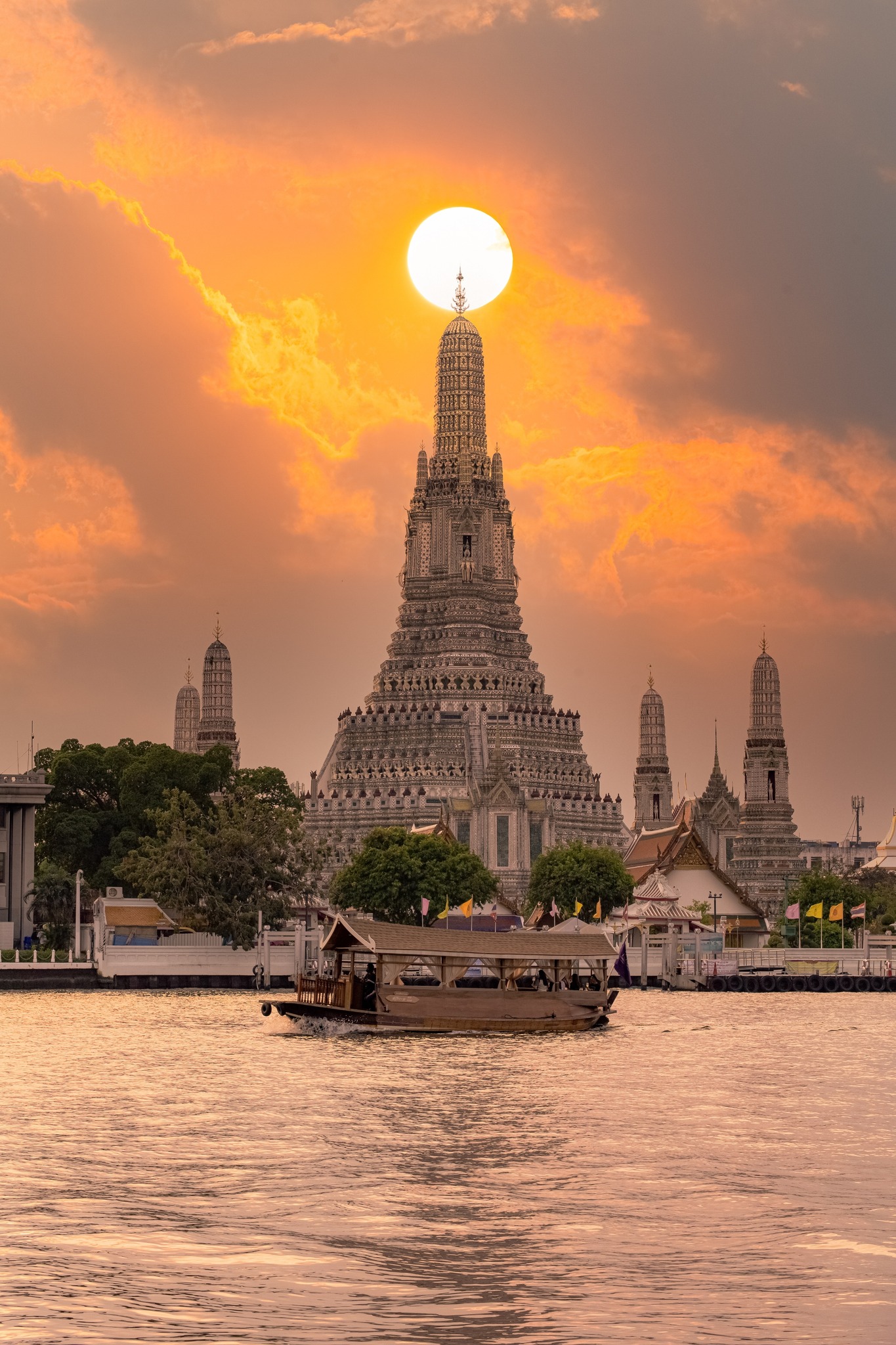 4. Boat Cruise
Thailand's major river, Chao Phraya, is the lifeblood of the city. It's an exciting way to get around Bangkok and even more magical at night when the "City of Angels" is all lit up. Why not take a dinner boat cruise and enjoy the city sights while you indulge in some delicious Thai cuisine? The CIRE luxury travel team can organize an idyllic romantic dinner for two cruising this magical stretch of water.
CIRE is Here to Help
Bangkok is an incredible city to stay in and explore, but it's big, and it's brash and deciding on where to stay and what to do can get a little stressful. But with our local contacts on the ground and experienced CIRE luxury travel advisors on standby, organizing an unforgettable vacation to Bangkok has never been easier.
CIRE Travel is a full-service travel agency headquartered in New York, NY. Our expert team supports clients across the country and around the world.
---
Where in the World Do You Want to Go?
Inspired to plan your next weekend getaway, vacation or trip of a lifetime? See that form below? That's all it takes to begin your next epic travel story.