We're all staying a little closer to home these days, so we wanted to share some of our CIRE Travel agents' favorite local haunts. Didn't you always want to plan a staycation and explore your own hometown? Stay-at-home restrictions are loosening, and many establishments are starting to open up. Now may be the time to get out there (safely) and explore and support your local businesses! Many of you know Esther Klijn as our resident 30Under30 honoree and part of our honeymoon planning dream team (named 2020 Best of Weddings winners from The Knot. Woot woot!). Esther is also a resident of Brooklyn, New York but "Brooklyn Hipster" she is not. A seasoned world traveler, fluent in 3 languages, with a degree in wine and viticulture, "Brooklyn Sophisticate" is more like it! Esther's top places to drink, eat, do, sleep and see below. "I tried to include items that would appeal to our luxury clients though I do believe part of the charm of Brooklyn is that's not so chichi." Agreed! So lace up your sneakers and let's take a stroll through Esther's Brooklyn…
DRINK
Red Hook Winery
Unpretentious local wine tasting experience right in New York. Red Hook in Brooklyn is more than home to Ikea; the little neighborhood boasts views of the Statue of Liberty and Manhattan just across the East River. Why not enjoy with a glass of wine there too? The tasting room offers 150 labels of Red Hook Wine that embody the salt and sea of North Fork and stone shale terroir of the Finger Lakes.
Brooklyn Social
Once home to a Sicilian social club when Carroll Gardens was a predominantly Italian neighborhood, Brooklyn Social was turned into an unimposing bar in 2004. Now decorated with mementos of the original Society Riposto in Sicily and pre-war sepia photos of past members, the bar has retained its friendly and cozy character. Stop by for a game of pool and enjoy a daiquiri on the back patio.
Maison Premiere
Whether you're dining in the back garden, in the main dining room surrounded by French colonial décor, or at the horseshoe-shaped bar, Maison Premiere oozes 19th century courting hotspot charm on a hot summer's night. If the atmosphere doesn't intoxicate you then the oysters and absinthe will surely do the job. Make a reservation and cross your fingers for a table in the garden.
EAT
Steve's Authentic Key Lime Pie
Because after wine you should have pie. Steve grew up in South Florida and has been making key lime pies for over 30 years. His philosophy is to bake an authentic key lime pie, using the finest and freshest ingredients available. The single servings half-dipped in chocolate are my personal favorite.
Café Mogador
Founded in 1983, the first location came to life in the East Village, serving expertly braised Moroccan tagines and house-made breads that pushed the culinary boundaries of the NYC restaurant scene. After three decades of success, founder Rivka Orlin opened a second location in Williamsburg, where locals go for award-winning brunch and some top-notch people-watching. To this day, the same family runs and owns both locations.
DO (and eat and drink)
Royal Palms Shuffleboard Club
You'll feel like you've stepped back in time at the kitschy Royal Palms Shuffleboard Club. Walk-ins are welcome but for groups of 10 or more, it's suggested to reserve one of the striped cabanas for $50/hour which includes beverage packages starting at $25/hour. The key is to go on a Sunday when the $50 fee is waived all together. As for the game itself, it's simple enough yet very addicting!
Nitehawk Cinemas
The dinner-and-movie novelty concept has gone a step further at Nitehawk Cinemas. From Dr. Pepper braised rib sandwiches to kale salad to frozen margheritas, the movie snack options go far beyond popcorn, candy and a soda. Also, the Nitehawk is to thank for overturning the Prohibition-era New York state liquor law that forbade serving alcohol in motion picture theatres.
Vinegar Hill and the Vinegar Hill House
Stroll around 19th century homes, timeworn storefronts, vintage cars, and sun-bathing cats in this 400-year-old cobblestone village perched by the old Navy Yard. The three-to-four block radius encompasses Hudson St., Plymouth St., Water St., and a few others, once home to Dutch and Irish immigrants. Travel there via the F train and hop off at the York Street stop. Afterwards, head to Vinegar Hill House for brunch in the back garden.
SLEEP (and eat and drink, too)
The Williamsburg Hotel
Whether to stay or to lounge at the rooftop with cocktail in hand, the Williamsburg Hotel is a true gem. The New York water tower turned rooftop bar lounge offers panoramic views of the Manhattan skyline. You're walking distance from Bedford Avenue and all other happenings of Williamsburg. In addition, guests have access to complimentary bikes to explore the 'hood!
SEE
Domino Park
Domino Park sits on the East River waterfront at the site of the former Domino Sugar Refinery. The six-acre public park spans a quarter mile along the river near the Williamsburg Bridge. Great for a sunset stroll or morning run, plus—real bathrooms with cleaning attendants!
North Brooklyn Boat Club
Swap the double decker bus tour for one with a lot less traffic…on the East River! Learn about the geography and history of New York, from a canoe with an unobstructed view. From public paddles to "Nautical Knitting," and "Live Jazz," there's an array of paddling opportunities to be discovered and enjoyed. I'd recommend checking the website ahead of time to see which one appeals to you.
New York Transit Museum
Enter the museum as if you were entering any subway station, down the steps of the old Court Street entrance. Learn the history of the urban miners or "sandhogs" that built the New York subway lines, sewers, and tunnels. The entire museum exists in a decommissioned subway station and the platform is filled with antique subway cars going as far back as 1900. If you become a member of the museum, you'll have the exclusive opportunity to tour the lost City Hall station.
Brooklyn Art Library
Consider this the world's largest sketchbook library where anyone and everyone can be a contributor. The Brooklyn Art Library has existed for ten years and is one of the few things that very few New Yorkers know about. Contributors start with the same blank 32-page sketchbook available online or in-store (where they also sell other, beautiful sketchbook supplies). Sketchers are given complete creative freedom to draw, write, doodle, cut, print, photograph, scribble, and scrawl whatever their heart desires. When finished, it's sent back, and the books are divided into obscure themes that future visitors can check-out. Each time the book is checked out, the creator receives a notice as a little reminder that their work matters. The Sketchbook Project currently holds 41,000 sketchbooks which makes it the world's largest (free) sketchbook collection.
SHOP
Bellocq Tea Atelier
Bellocq Tea Atelier is hidden away in the industrial part of Greenpoint. Ring the bell to enter through an inconspicuous black door revealing exotic hanging plants, weathered walls lined with beautiful tea cases and antique measuring instruments. Discover Marjorelle Mint and High Mountain Oolong tea alongside a curated collection of tea wares, incense, honeys, and candles.
Awoke Vintage
What began as a little market stall in Perth, Australia, has now broken into a brick and mortar in Brooklyn with one in Williamsburg and two others in Greenpoint. Awoke has partnerships with various designers, stylists, production companies, and many others curating a unique variety of pieces. In addition, they supplied a range of unique items for TBS's Search Party!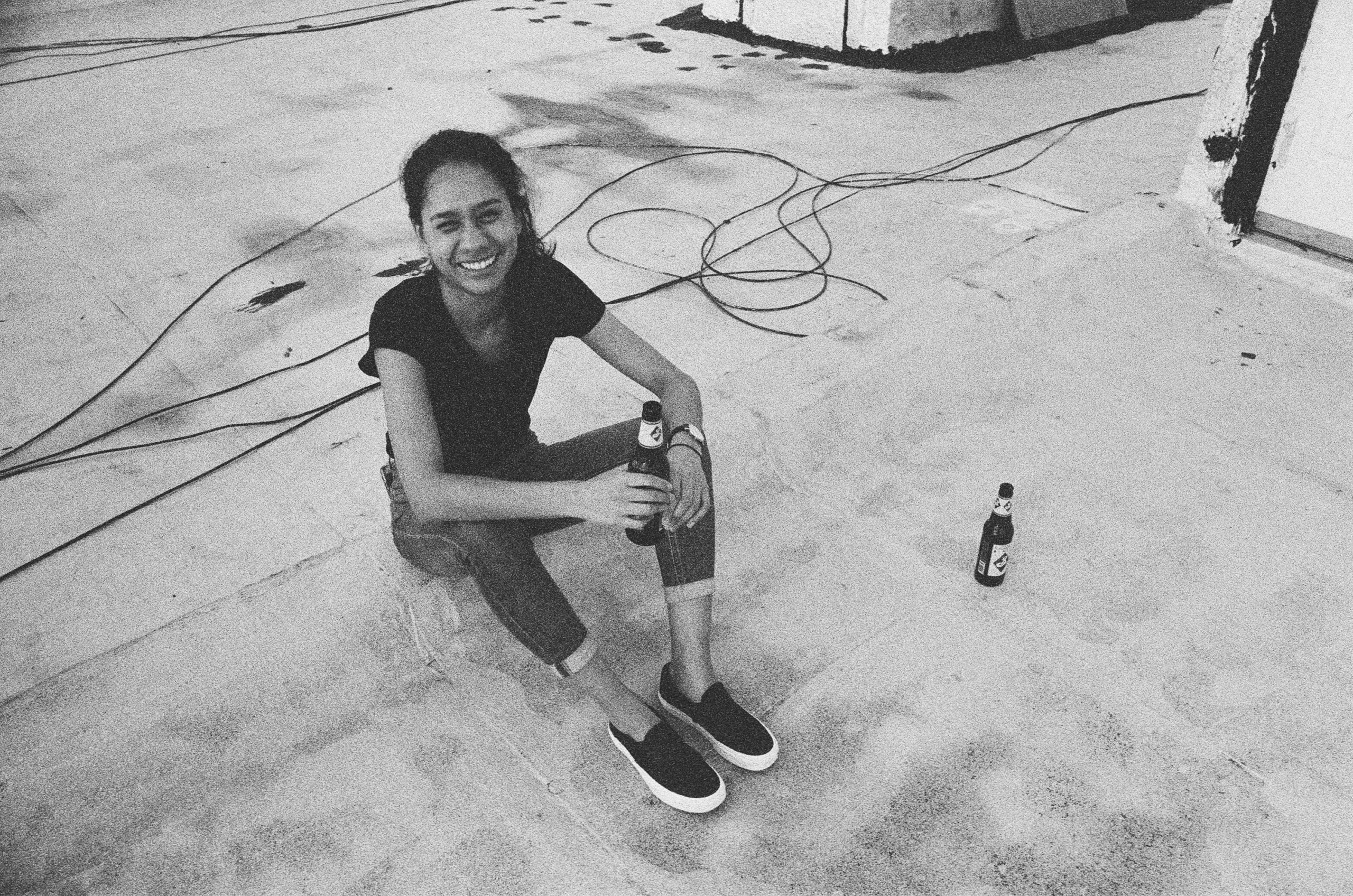 Thank you, Esther! We can't wait to start exploring your beloved Brooklyn.
Stay tuned for more insider's staycation guides for the other cities where CIRE has offices: Boston, Washington, DC, Los Angeles, and Kennebunkport, Maine. And when you're ready to travel again, whether it be business travel, groups and meetings or vacations and honeymoons, we are here for you! Stay safe, friends…
CIRE Travel is a full-service travel agency headquartered in New York, NY. Our expert team supports clients across the country and around the world.
---
Where in the World Do You Want to Go?
Inspired to plan your next weekend getaway, vacation or trip of a lifetime? See that form below? That's all it takes to begin your next epic travel story.