Vietnam's capital city, Hanoi, sits in the country's far north and is an intoxicating blend of modernity and old-world charm. On the streets and boulevards of this historic city, scooters jostle for space, and the tooting of horns is a constant backdrop to daily life. Hanoi is a thriving urban center that is constantly evolving, with luxe hotels and modern office buildings springing up alongside French Colonial buildings and ancient Asian architecture.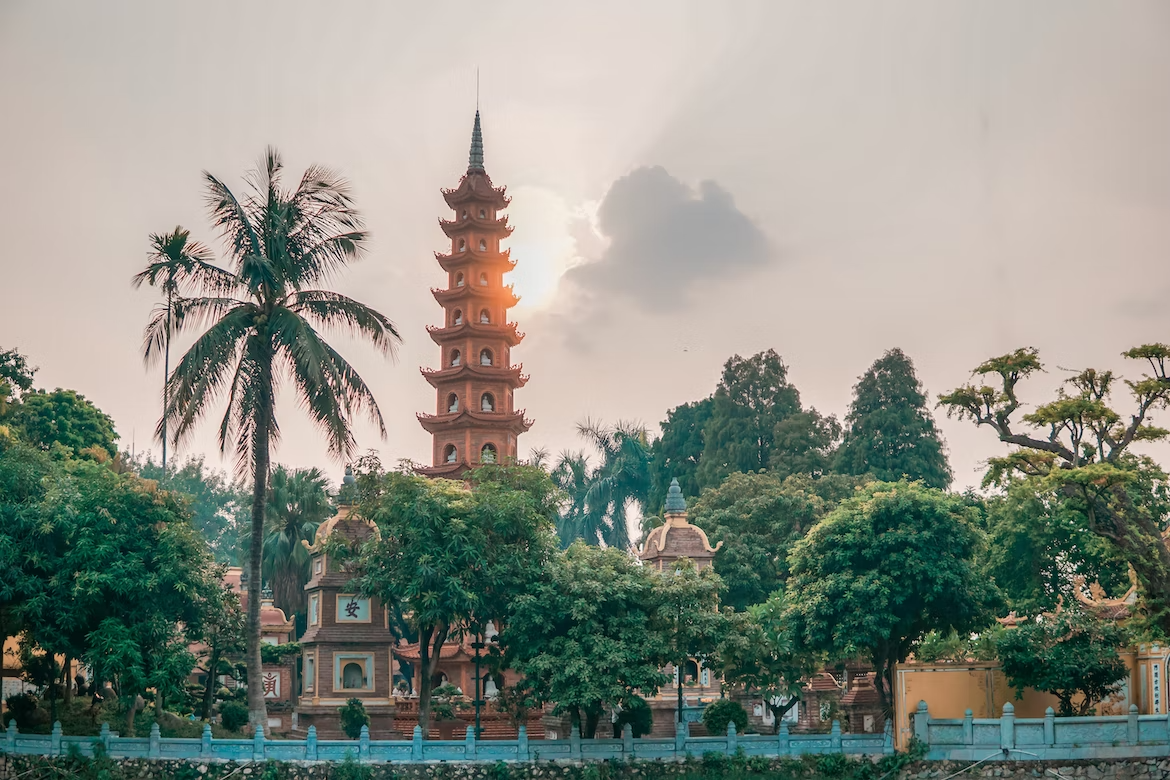 The country's second-largest city is more than 1,000 years old. Lose yourself in the chaos and narrow alleyways of the Old Quarter, marvel at picturesque pagodas and striking churches, or soak up the serenity of legendary Hoan Kiem Lake — an oasis of calm right in the very center of high-energy Hanoi. Vietnam is one of the CIRE Travel team's favorite destinations, and our luxury travel planners are on standby with all the advice you need to create an unforgettable Vietnamese getaway.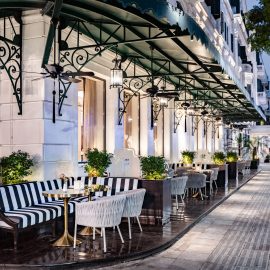 Stay: Luxury Hotels in Hanoi
Hanoi has a bed for all budgets, and some of Asia's most elegant and extravagant properties call the city home. Iconic hotel brands have properties throughout the capital, with Hanoi in line to receive about a dozen brand new four-and-five-star properties in the near future. To help you decide on where to stay, here are some of the best luxury hotels in Hanoi.
1. Sofitel Legend Metropole Hanoi
This legendary luxury hotel has been a Hanoi landmark since it opened in 1901. With 364 rooms and suites, and restaurants that have become local institutions, this striking white building is a masterclass in sophistication. Located in the city's French Quarter, it's hosted high-profile guests, including heads of state, Charlie Chaplin, actress Catherine Deneuve and English novelist Graham Greene. During your stay, be sure to grab a table at the hotel's très chic La Terrasse Café and Restaurant for a spot of people-watching.
2. Capella Hanoi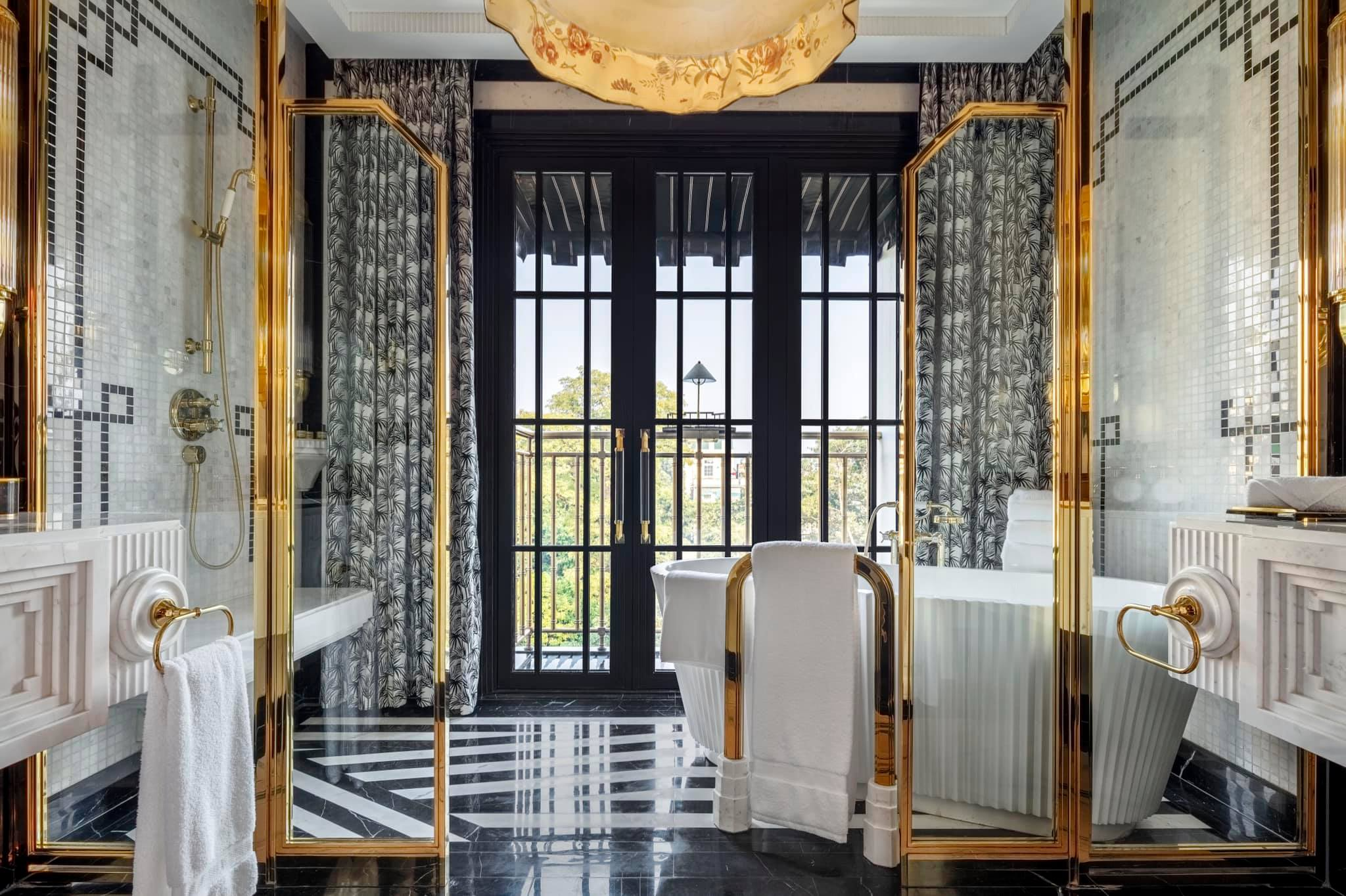 This multi-award winner is the ultimate in opulence and elegance. This luxurious establishment is a recent addition to the city's hotel scene, positioned on the corner of one of Hanoi's leafy boulevards. Close to the famed Hanoi Opera House, the interior of Capella Hanoi pays tribute to opera in the roaring twenties. Each of the hotel's 47 rooms has been individually styled with operatic memorabilia and state-of-the-art amenities, and the theatrical decadence of a bygone era flows throughout the entire property.
Dennis Laubenstein, General Manager of the Capella Hanoi, shared the hotel's philosophy on delivering exceptional experiences to each guest: "Crafting the perfect stay for guests are the Capella Culturists, always on hand to unveil the intricacies of Vietnam's rich culture, and the living room, where guests can relax and enjoy crafted local experiences."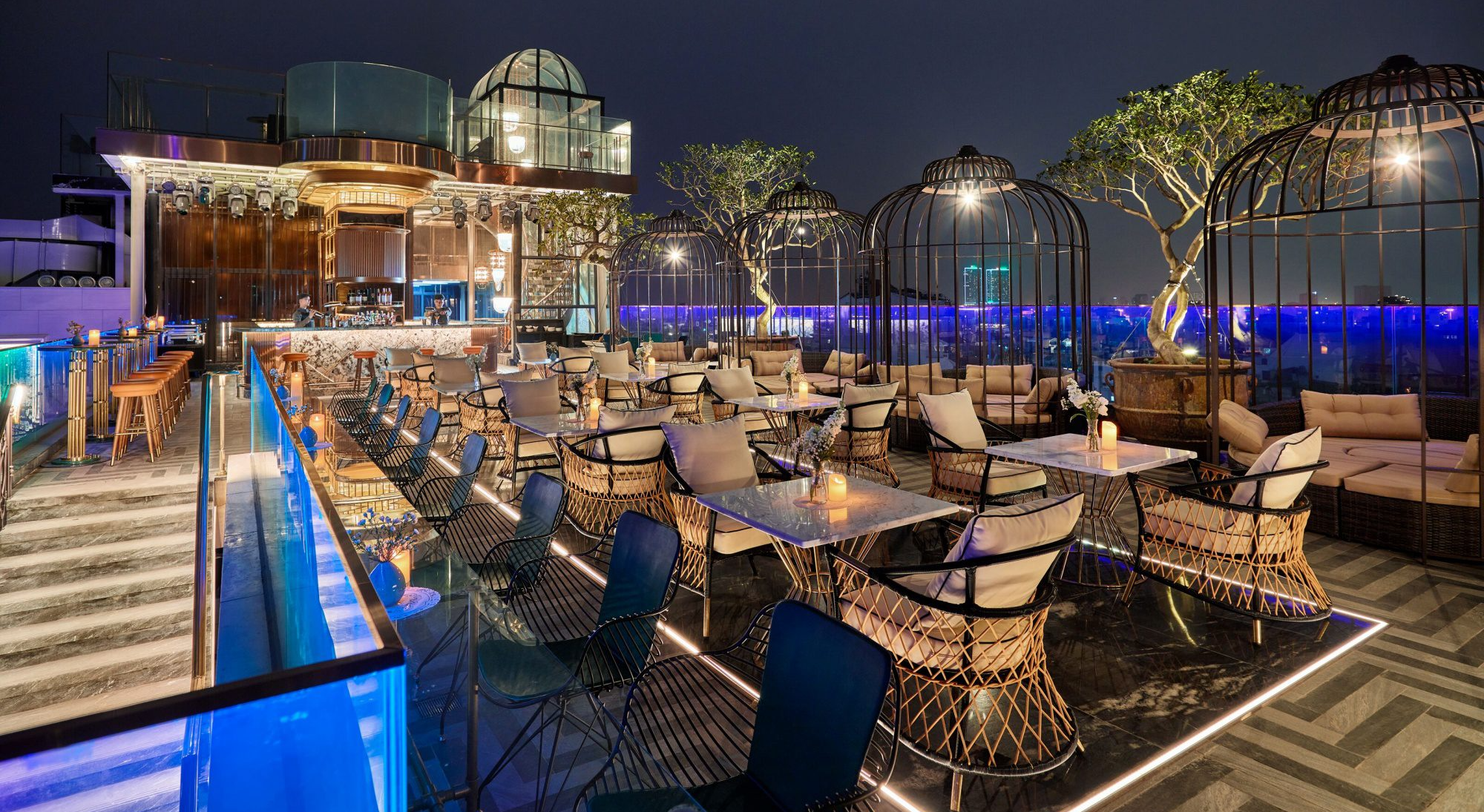 3. Peridot Grand Hotel
The Peridot Grand Hotel is a luxury five-star stay near famous Hoan Kiem Lake. Guests at this 13-story sanctuary in the heart of the bustling Old Quarter are close to all the major attractions and have one of the city's best bars on their rooftop. The Ignite Sky Bar offers spectacular 360-degree views of the city, and there's also a 53-foot-long infinity pool that sits high above the skyline as well. This boutique hotel has 105 rooms and suites, each furnished with elegant artwork and an urban-chic design.
Eat: Best Restaurants in Hanoi
Hanoi boasts a rich food heritage and is known as the country's culinary capital; therefore, it's no surprise to find award-winning restaurants alongside the city's celebrated local food scene. Foodies will be spoiled for choice, with fresh local ingredients and a bevy of cuisines all vying for their attention. Hanoi is home to some exceptional five-star restaurants, and to give you a little taste of what's in store, we've compiled a list of the best fine dining in Hanoi.
1. Chapter Dining and Grill
Opening in the Old Quarter in 2021, Chapter Dining and Grill is all about fresh quality produce, exceptional flavors and pushing the limits on what you can cook over fire! Guests enter the restaurant through an open kitchen, where they enjoy a first-hand look at the chefs in action before taking a seat in the rustic dining room. Add a menu of Asian fusion flavors cooked on the grill and an edible candle made from Wagyu beef dripping, and you're in for an upscale grill experience like no other!
2. Koki
Head to the basement of the Capella Hotel for fine dining Japanese style. Sleek and understated, Koki House of Senses is a high-end teppanyaki restaurant with Michelin-star chef Yoshida Junichi behind the scenes. With its minimalist décor, innovative menu, and the most extensive collection of sake in the country, Koki promises an intimate evening of authentic Japanese flavors.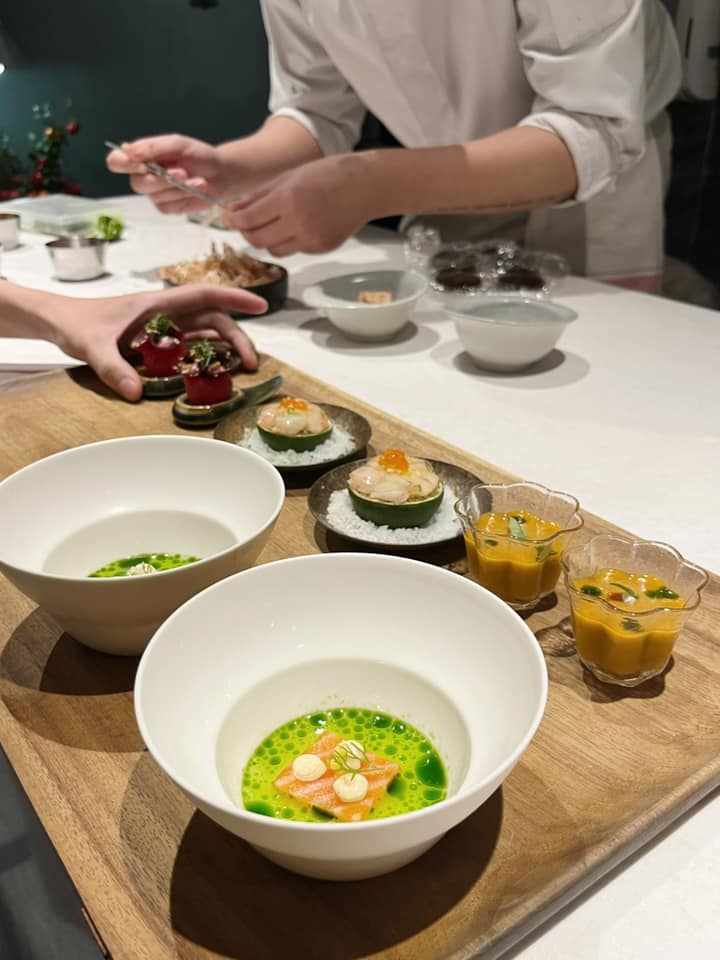 3. T.U.N.G Dining
Trailblazer chef Hoang Tung opened his gastronomic fine-dining restaurant in Hanoi in 2018. T.U.N.G, which stands for twisted, unique, natural, gastronomic, promises a multi-sensory dinner with a multiple-course tasting menu. T.U.N.G Dining is inspired by the Nordic countries where Tung honed his craft in Michelin-starred restaurants before returning to Vietnam to introduce the concept of the multi-dish menu to the local restaurant scene. And for something fun and innovative, head next door to Kuusi T.U.N.G, the smallest cocktail bar in Vietnam. This intimate space serves up artistic cocktails and gastronomic snacks created by Tung himself.
4. La Table Hanoia
In the heart of the city's French Quarter is the Press Club, and on the third floor of this historic building is La Table Hanoia. This upmarket restaurant and cocktail bar sits above the Journalist's Association, home to writers and journalists since the Vietnam War. The restaurant recently underwent a major rebrand, and previous visitors to the capital might remember it as La Table du Chef and La Plume bar.
Do: Best Things to do in Hanoi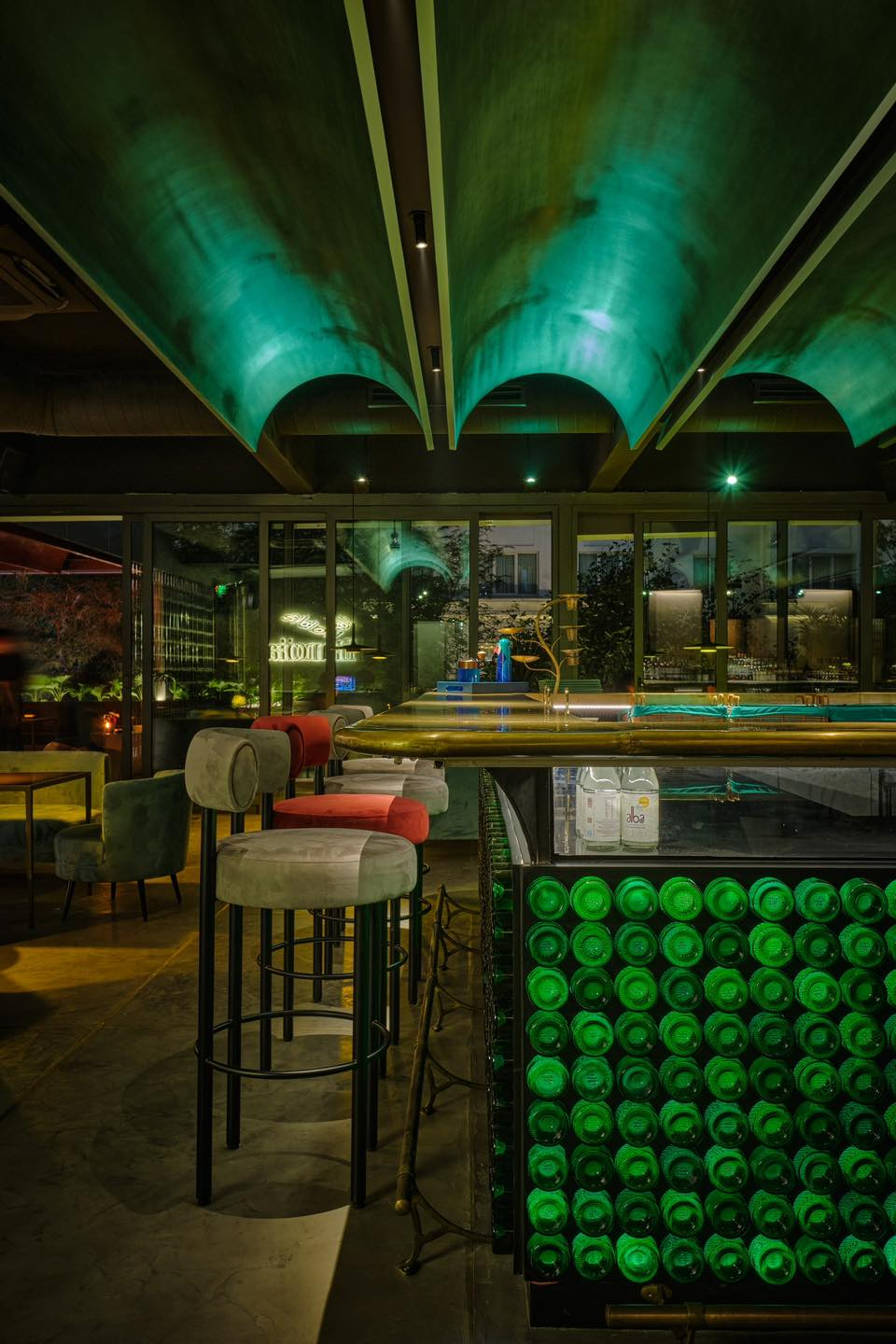 Hanoi has a wealth of history and culture, so you could soon find your schedule overflowing with things to see and do. From the multitude of museums, iconic sites, and the chance to sample all that delicious food, it can be challenging to narrow it all down into a manageable itinerary. Reach out to one of our luxury travel advisors, who will help you get the most out of your stay in this vibrant city.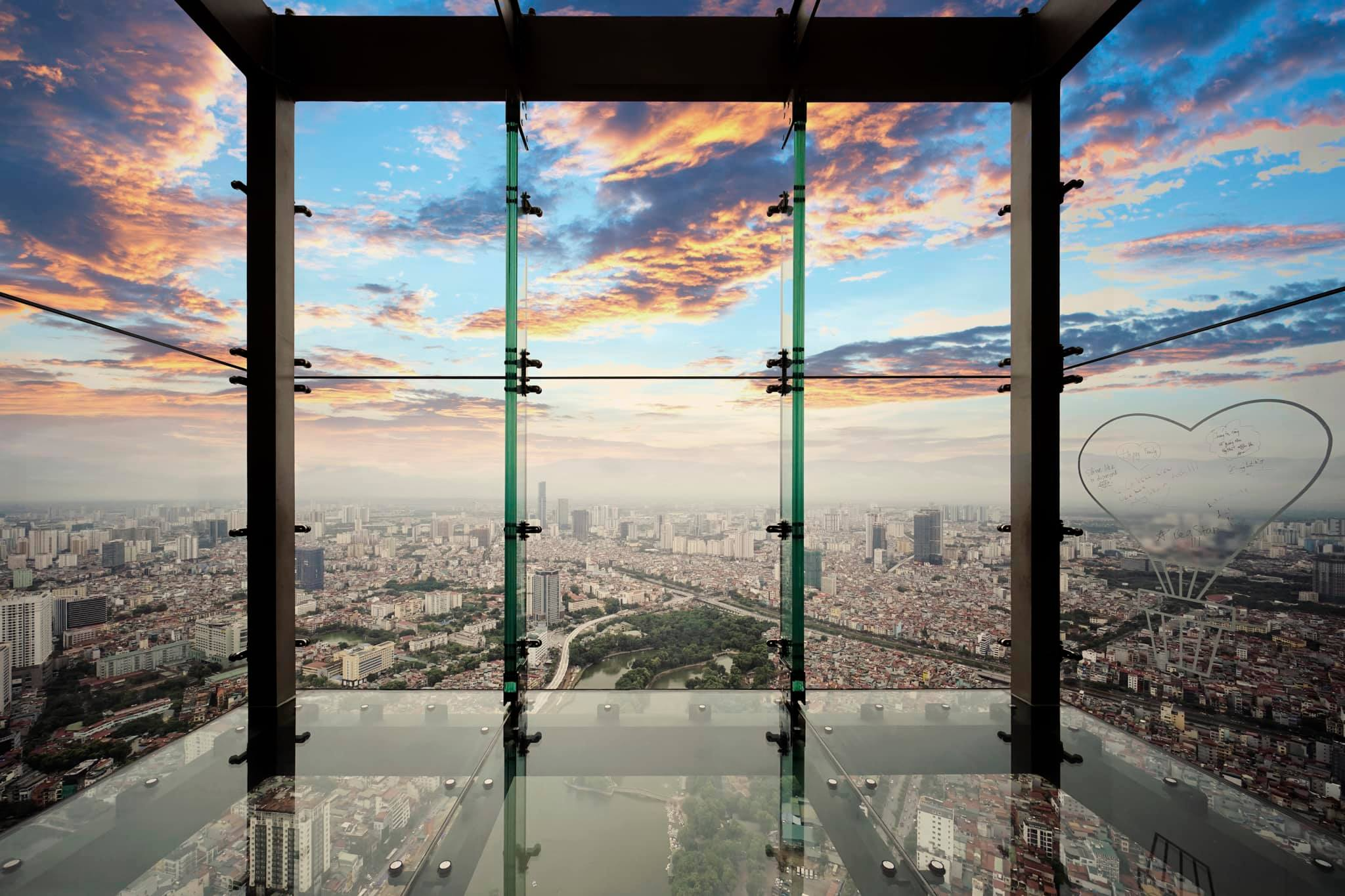 1. Sky High Views
Even if heights aren't your thing, you won't want to miss the spectacular 360-degree views from the Lotte Observation Deck. Located on the 65th floor of Vietnam's third tallest building, the high-speed elevator will get you to the top in no time. Then it's your chance to brave the glass-floor Skydeck for some heart-stopping thrills. (There's also a rooftop bar on the same floor if you need a little help with the nerves).
2. Foodie's Delight
When people talk about their time in Hanoi, the food often always gets a mention. So, while you're in town, why not acquaint yourself with the local cuisine via a cooking class at Madame Anh Tuyet restaurant in the city's Old Quarter? Madame Anh Tuyet is a culinary artisan who comes from seven generations of chefs and was featured by the late Anthony Bourdain on his show "No Reservations." You'll get to explore the local markets for fresh ingredients before learning to make authentic Hanoian cuisine from one of the best!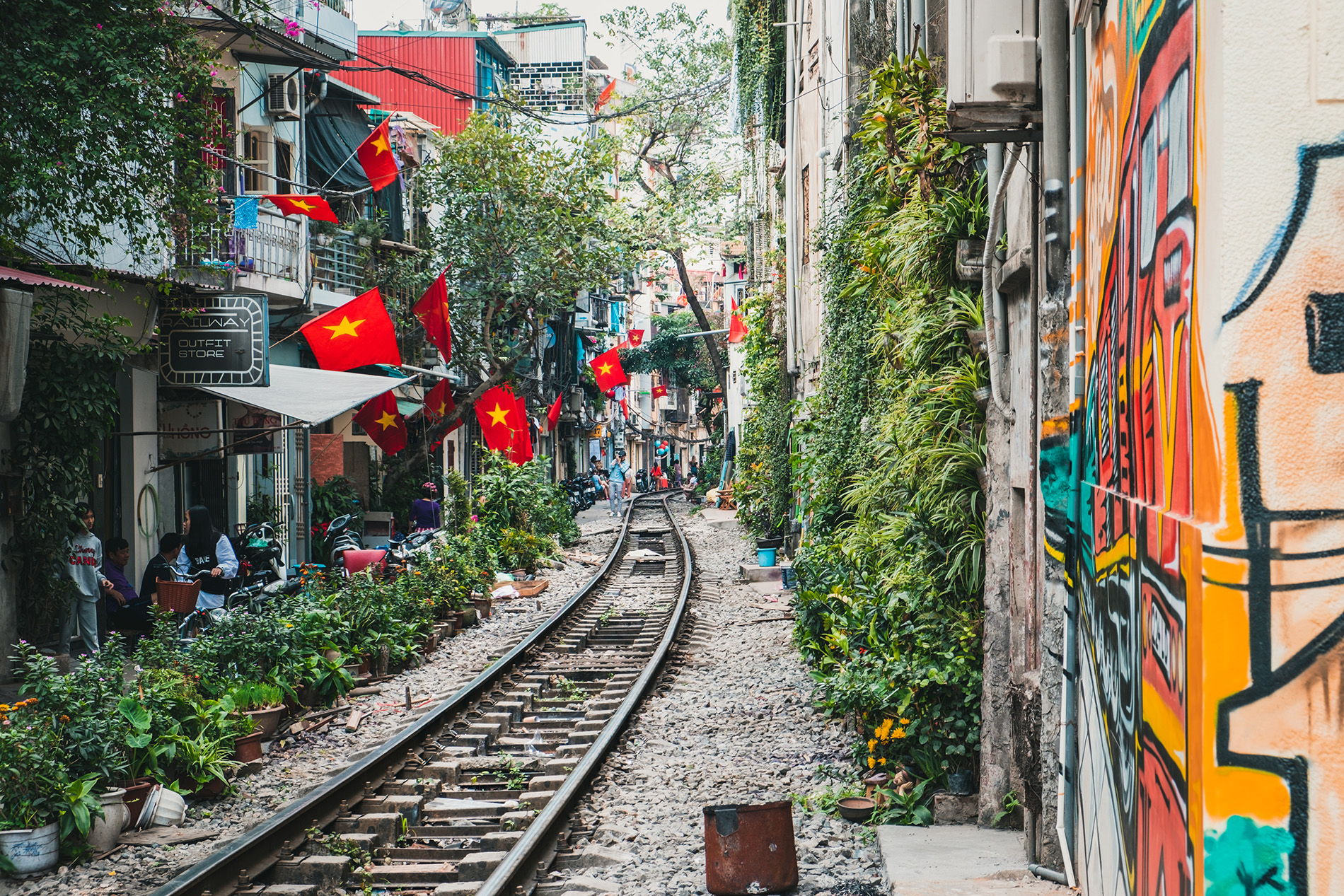 3. Tour the Streets
The easiest way to get around town is by scooter. So hit the road on Hanoi's favorite mode of transport with a Vespa Tour. You'll visit Hanoi's top attractions while experiencing the thrills and mayhem of its busy streets. And afterwards, why not visit Insta-famous Train Street? This operational train track runs through a residential area and is flanked by houses and cafes. Watch in amazement as locals and tourists flee the tracks as the train thunders through within touching distance of homes and businesses.
4. Hanoi Hilton
A visit to Hoa Lo Prison Museum is compulsory for those interested in war history. This popular attraction is where American POWs and Vietnamese revolutionaries were incarcerated during the Vietnam War. Nicknamed the "Hanoi Hilton" by American prisoners, this former fortress was transformed into a museum after being mostly demolished in the 1990s. This thought-provoking site houses some graphic reminders of its brutal past. Senator John McCain was imprisoned here after his jet was shot down, and he was rescued from a lake in the center of the city — his flight suit and parachute are still on display.
5. Historical Hanoi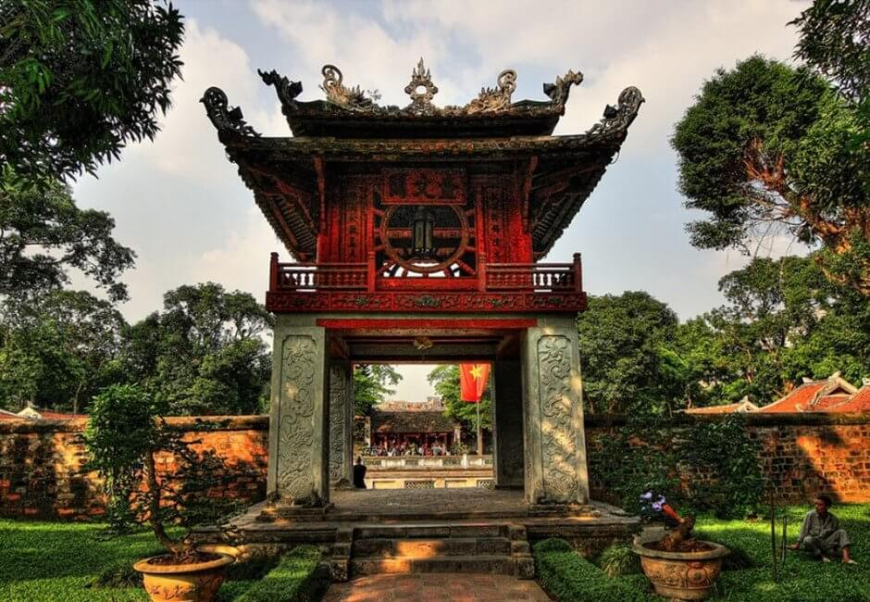 Visiting Hanoi offers the chance to immerse yourself in traditional Vietnamese culture. Another great way to explore the city is on foot, with historical attractions and fascinating architecture at every turn. Take a sunset stroll around picture-perfect Hoan Kiem Lake with its magical tales and legends and striking Turtle Tower, which sits on an island in the middle. You can also walk the Red Bridge across to Hanoi's most visited temple, Ngoc Son Temple, which sits on an island at the lake's northern end. And in the surrounding Old Quarter streets, you'll discover neo-Gothic St. Joseph's Cathedral, the traditional Vietnamese architecture and picturesque surrounds of the Temple of Literature, and the yellow hues of the Hanoi Opera House.
6. Tour of Ho Chi Minh's Mausoleum and Imperial Palace
The President Ho Chi Minh Mausoleum draws vast crowds each morning who wish to pay their respects to the former leader. Ho Chi Minh died in 1969, aged 79, and was embalmed and laid to rest inside a glass sarcophagus within the Mausoleum. His final resting place is in Ba Dinh Square, where he declared Vietnam's independence from France. Close by, you'll find the Ho Chi Minh Museum and the Presidential Palace. However, Ho Chi Minh refused to reside at the palace, preferring the humble stilt house next door.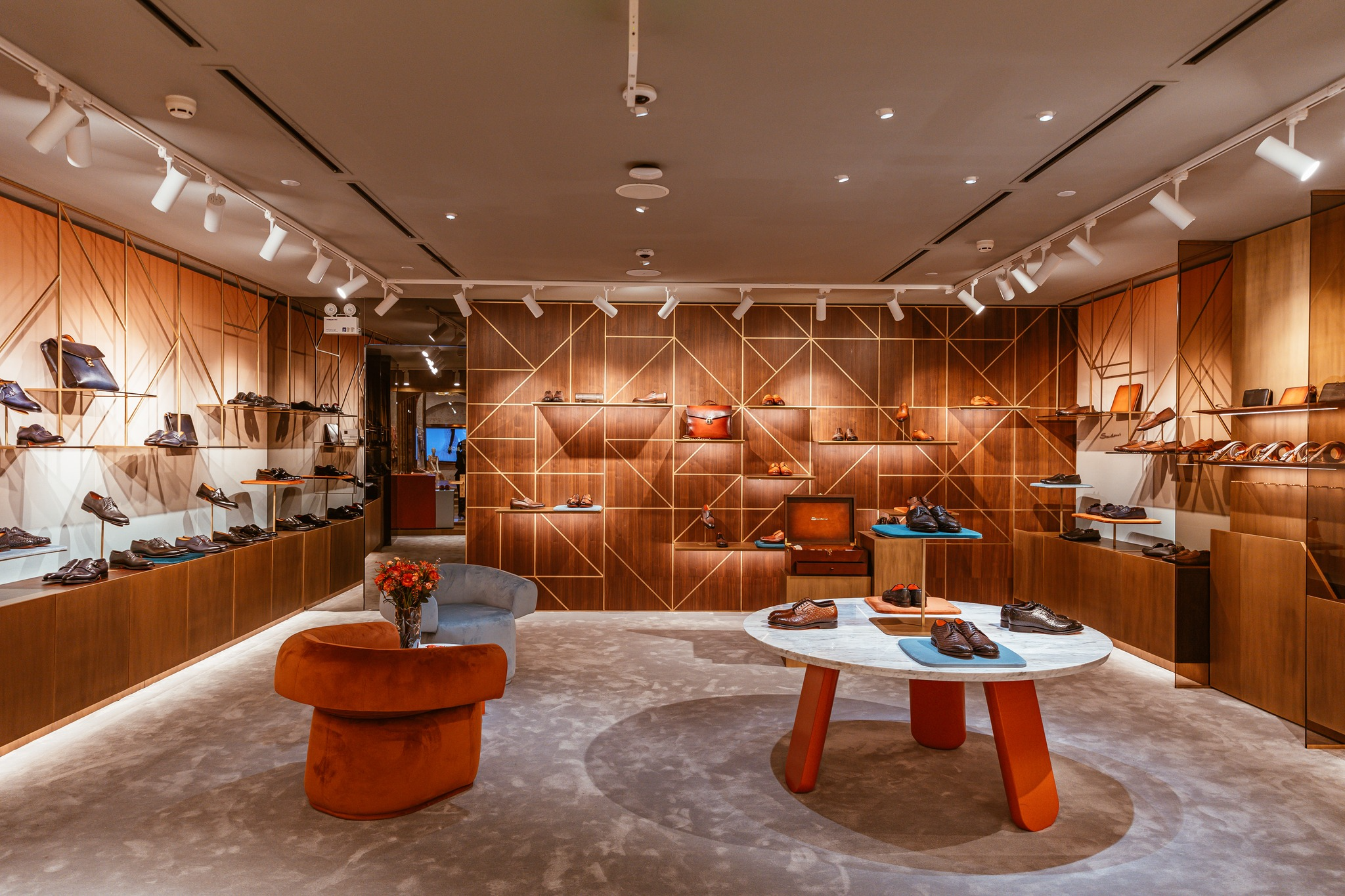 7. Time to Shop
The city's retail scene reflects Hanoi's fusion of the traditional and the modern. Lively markets and sidewalk stalls line the bustling streets, while international designer names populate the city's high-end shopping malls. For some upscale retail therapy, head to Trang Tien Plaza. Built in 1901, this Hanoi landmark houses luxury brands such as Rolex, Gucci, Chanel, and Burberry in air-conditioned comfort. And the Lotte Center isn't just about skywalks and mind-blowing views — check out the center's 250 lifestyle and fashion brands while you're there.
8. Ha Long Bay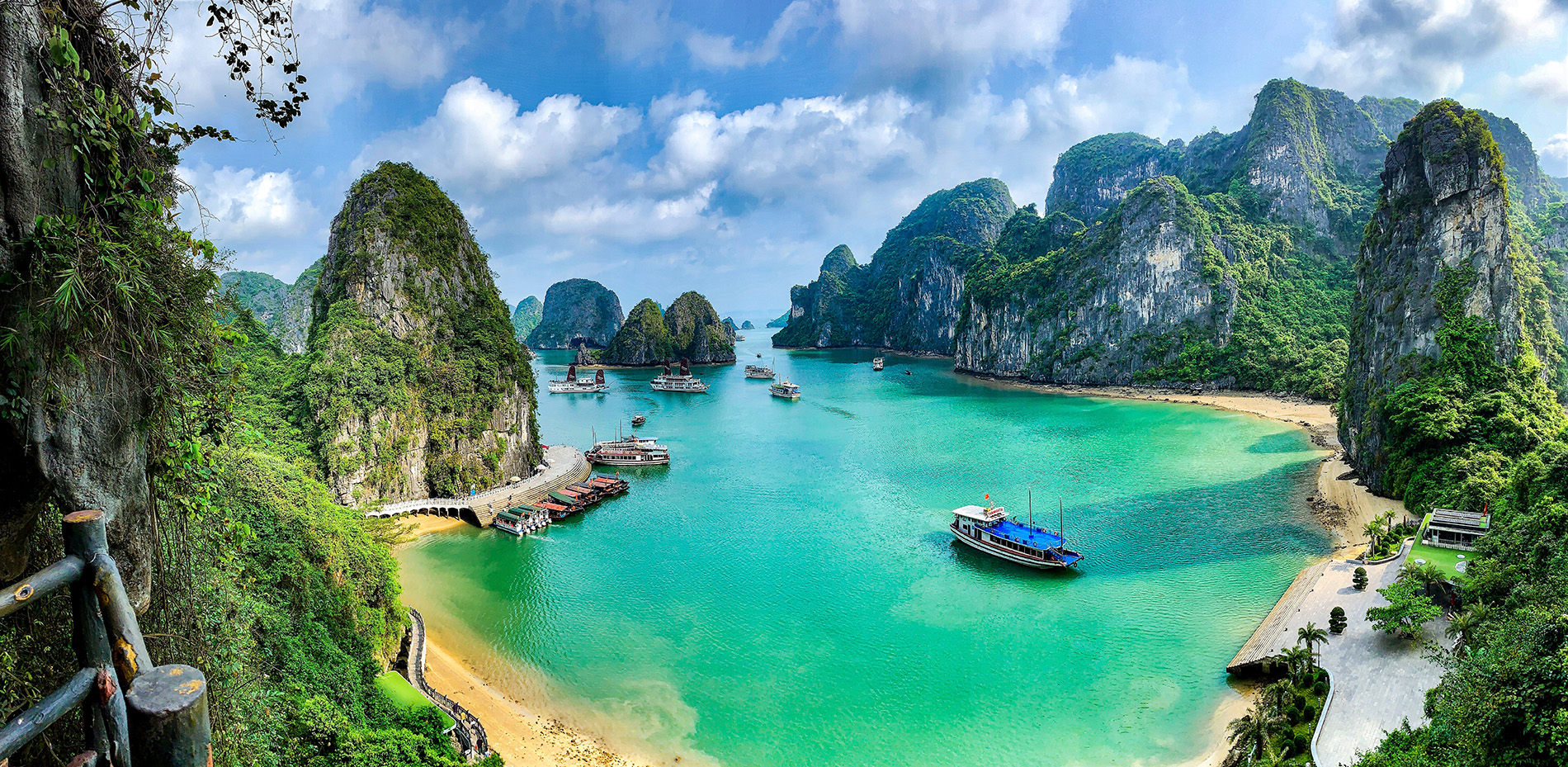 Hanoi is often the starting point for visitors traveling to one of Vietnam's hot spots, Ha Long Bay. Head east from the city and you'll hit this fascinating natural wonderland in less than three hours. Your CIRE Travel advisor can create a bespoke itinerary to get you to this uber-photogenic location where limestone towers rise out of the emerald-green waters and rugged caves and beautiful beaches vie for your attention.
CIRE is Here to Help
Hanoi is a city that has so much to offer, and our expert luxury travel planners are on hand to help you create your dream vacation. Contact us now for a hassle-free way to stay and play in the Vietnamese capital.
CIRE Travel is a full-service travel agency headquartered in New York, NY. Our expert team supports clients across the country and around the world.
---
Where in the World Do You Want to Go?
Inspired to plan your next weekend getaway, vacation or trip of a lifetime? See that form below? That's all it takes to begin your next epic travel story.