If you're looking for the ultimate adventure travel vacation, you can't discount New Zealand. The "Land of the Long White Cloud" is a nature lover and thrill seeker's paradise — its jaw-dropping beauty combined with some of the most exhilarating, adrenaline-pumping escapades ever conceived means you'll never get bored.
This South Pacific stunner is one of our all-time favorite destinations at CIRE Travel, and our luxury travel team has journeyed from the north to the south of the country and experienced its awe-inspiring landscapes and excitement-fueled activities firsthand. So, if you're planning a vacation or honeymoon in New Zealand, keep reading because our luxury travel advisors have some top recommendations for the bucket list experience of a lifetime!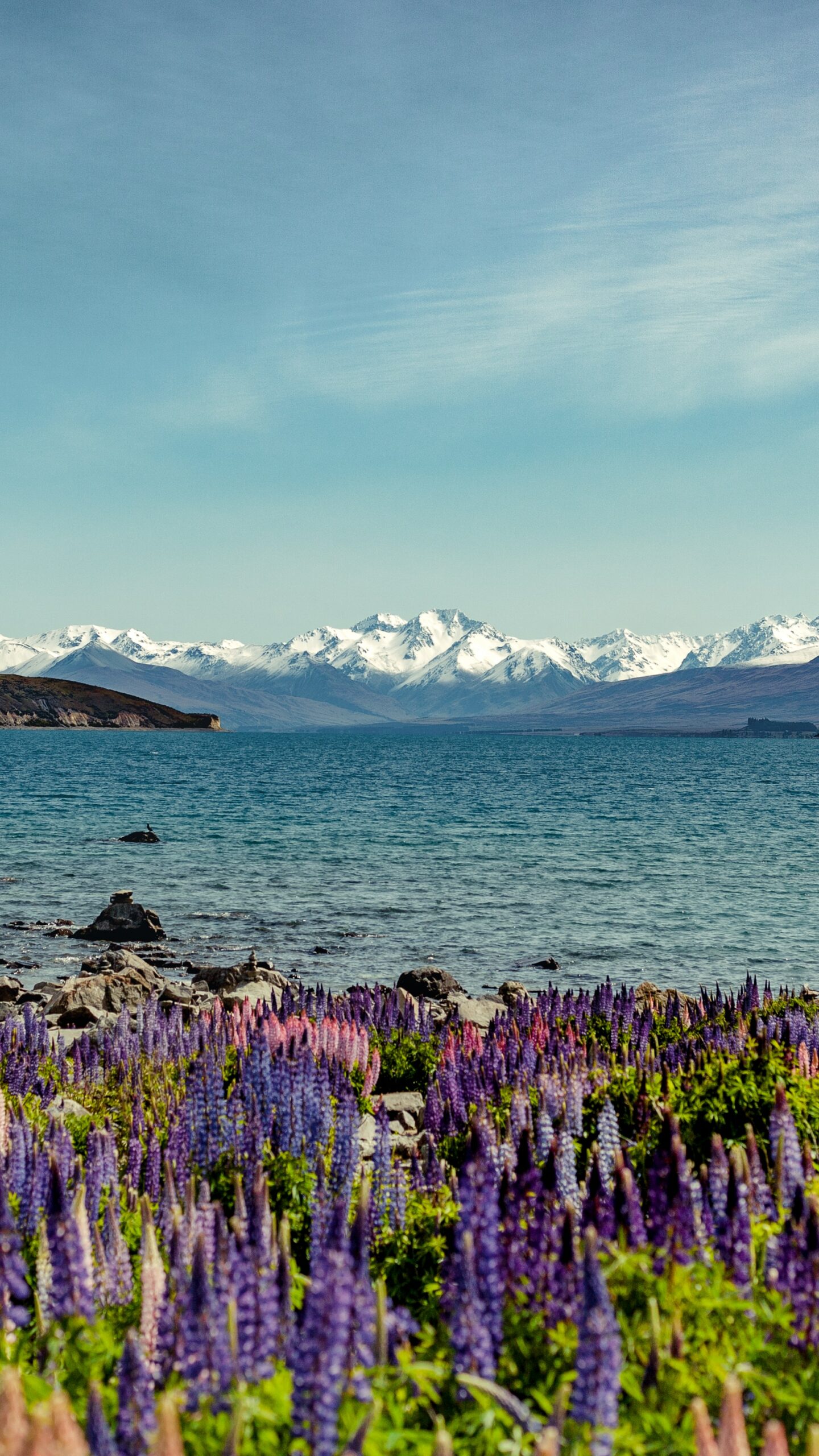 Do: Best Things to do on New Zealand's North Island
New Zealand consists of two very different islands —North Island and South Island. To ensure you don't miss any excitement and adventure, let's start at the northern tip of North Island and work toward the southern part of the country. That's miles and miles of spectacular scenery and mind-blowing pursuits that will (literally) take your breath away. Read on for our list of the best adventure and nature activities in New Zealand.
1. Water, Fun, and Sun
Welcome to Northland. This sub-tropical region in the country's far north is known as the "birthplace of New Zealand." If sun, sand, and sea sound like vacation bliss, this watersports playground is the place to be. Northland is the warmest part of New Zealand, and its white sandy beaches and stunning coastlines are ideal for snorkeling, paddle boarding, boating, fishing, and kayaking. Make sure to head to the east coast for the world-famous Bay of Islands, where you'll sail pristine waters and marvel at dolphins, whales, fur seals, and penguins.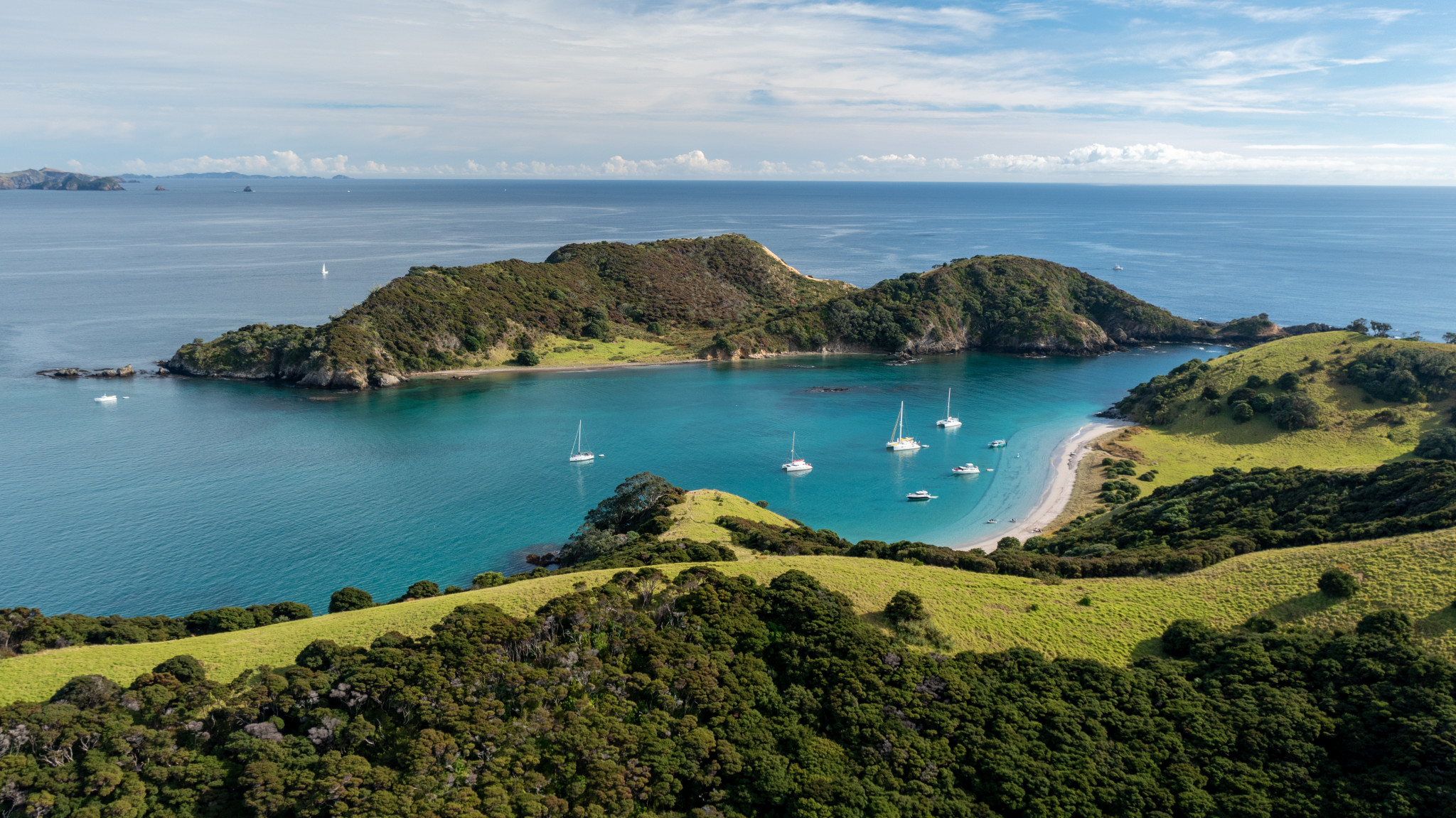 2. Sky High in the City
Journey south from the Bay of Islands to New Zealand's largest city, Auckland. This multicultural hub is built on a volcanic field and combines towering skyscrapers with astonishing natural beauty. If you're searching for a serious adventure, look for the giant needle that reaches more than 1,000 feet into the clouds. Auckland's iconic SkyTower dominates the city's skyline and offers thrills of varying degrees. Why not start with a little sky-high sunrise yoga on the observation deck, followed by the famous SkyWalk — a hair-raising walk around the tower on a narrow walkway without a handrail. And if that doesn't satisfy your inner daredevil, strap yourself in for the ride of your life on the SkySlide. This terrifying virtual reality ride will have you zooming around the tower in a clear slide at 610 feet. And for the ultimate adrenaline spike, why not leap off the building? SkyJump is New Zealand's highest jump at 630 feet!
3. Geothermal Wonderland
Next stop: the fascinating sights — and smells — of Rotorua. Rotorua has a rather unique smell due to the thermal activity that's going on below the surface. But don't let the rotten egg odor put you off. This geothermal wonderland has so much to see and do. Lose yourself amongst some of Mother Nature's most mesmerizing creations, including erupting geysers, steaming lakes, and bubbling mud pools. Visit Wai-O-Tapu Thermal Wonderland to witness the neon green water of the Devil's Bath, the vivid orange of the Champagne Pool, or the morning eruptions of Lady Knox Geyser. Rotorua is known as "Nature's Spa of the South Pacific," and the city's mud pools are great for some relaxation and rejuvenation — just as nature intended.
4. New Zealand's Best One-Day Trek
What better way to experience New Zealand's amazing beauty than on foot? Serious adventurers flock to Tongariro Alpine Crossing in the heart of North Island for this challenging 12-mile journey across active volcanic terrain. Considered NZ's best one-day trek, this eight-hour hike takes in extraordinary sights such as the active Red Crater and vibrant emerald and blue lakes. But due to the distance, extreme terrain, and unpredictable weather, hikers must be fully prepared for all possible scenarios, including erupting volcanoes! If you're keen to give it a shot, reach out to one of our luxury travel planners for all the details.

5. Nature Island
Kapiti Island, one of New Zealand's oldest nature reserves, is a 15-minute boat ride off North Island's southwest coast. It's the country's largest accessible island bird sanctuary and gives lucky visitors a chance to see endangered species in the wild, including the little spotted Kiwi, which has become extinct on the mainland. Kapiti Island can only be accessed via approved tour operators, so let one of CIRE Travel's luxury travel team take the reins and book your tours for you.
Stay: Luxury Hotels on New Zealand's North Island
Accommodation in New Zealand comes in various styles and budgets — from five-star city stays to remote luxury lodges and everything in between. Our luxury travel advisors have picked some of their favorite New Zealand hotels in the country's north to guarantee you're vacationing in style.
1. The Lodge at Kauri Cliffs, Matauri Bay
The Lodge at Kauri Cliffs is an excellent base for exploring the iconic Bay of Islands. This elegant property was named the number one resort in Australia and New Zealand by Travel + Leisure and sits on 6,000 acres near Matauri Bay in Northland. During your stay, you'll have access to three private beaches, an immaculate championship golf course, and incredible panoramic views of the Pacific Ocean. You can also expect exceptional service and exquisite cuisine at this colonial-style lodge, which has made it onto the Condé Nast Traveler Gold List on more than one occasion.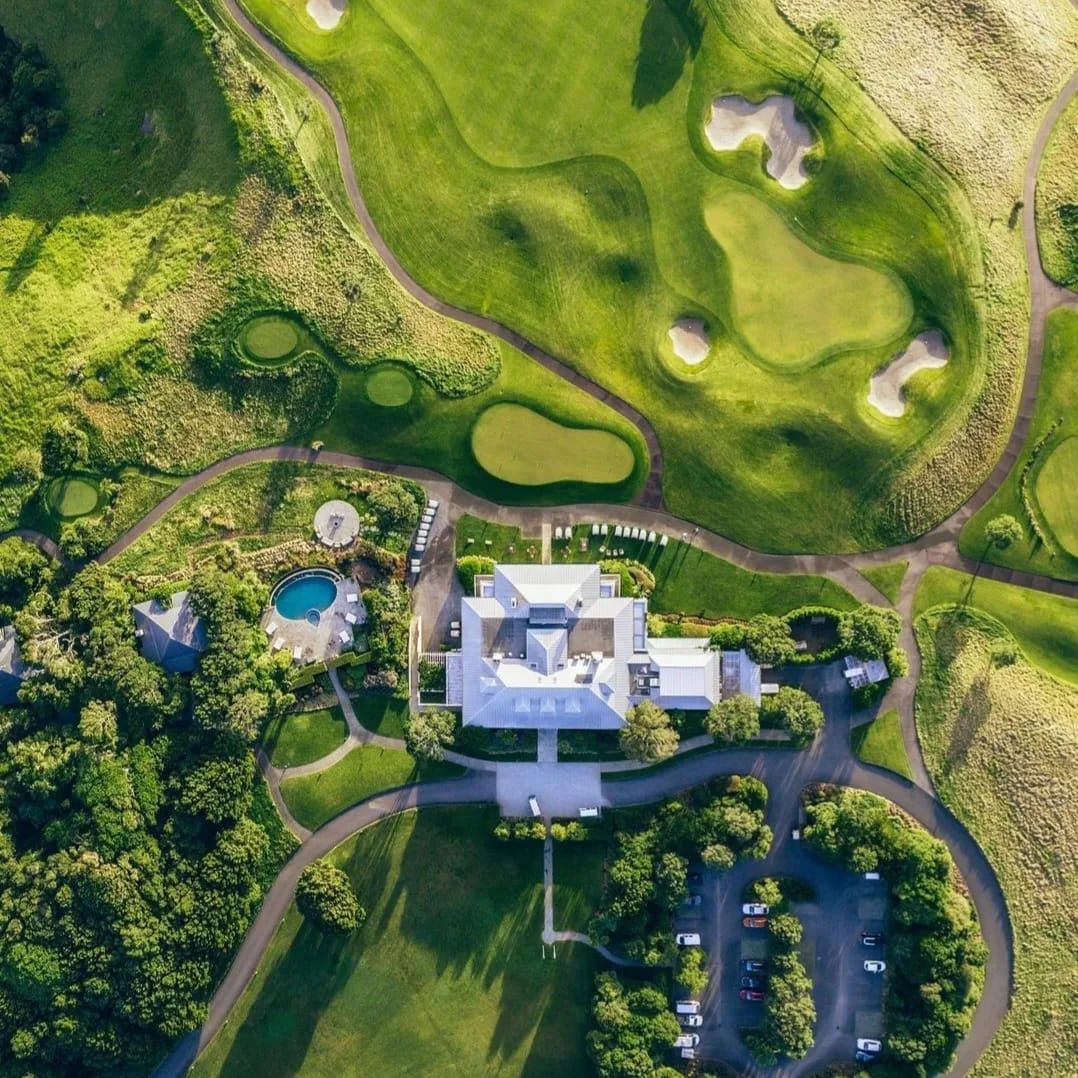 2. SO/Auckland
SO/Auckland is in a great location for experiencing all the city has to offer. Right in the heart of Auckland, this bold, luxurious hotel is within walking distance of the city's galleries, fashionable boutiques, and foodie district. S/O Auckland's dynamic design is themed around the city's volcanic history, with a focus on sophistication, style, and plenty of flair. Featuring 130 rooms, a 65-foot-long indoor heated lap pool, and a rooftop bar with incredible harbor views, you've got the ultimate urban stay.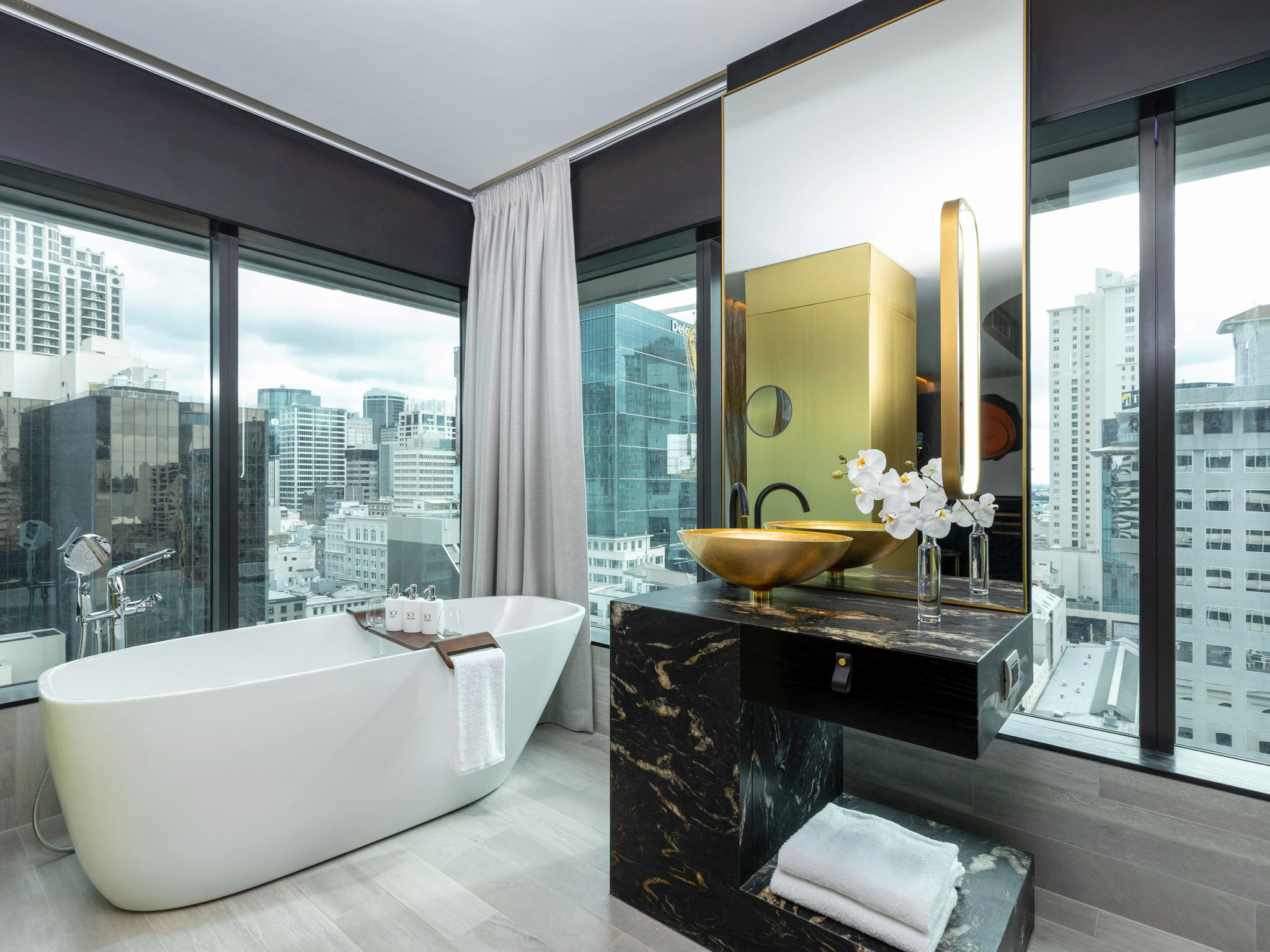 3. Treetops Lodge and Estate, Rotorua
Disconnect and rejuvenate at the award-winning Treetops Lodge and Estate near Rotorua. This premier wilderness escape is well off the beaten track, hidden amongst more than 2,500 acres of native forest. Enjoy the very best of Mother Nature at this luxurious sanctuary, with more than 40 miles of walking tracks, four lakes, seven streams, and abundant wildlife. Add delicious seasonal cuisine and a wilderness day spa to the mix, and you'll never want to leave!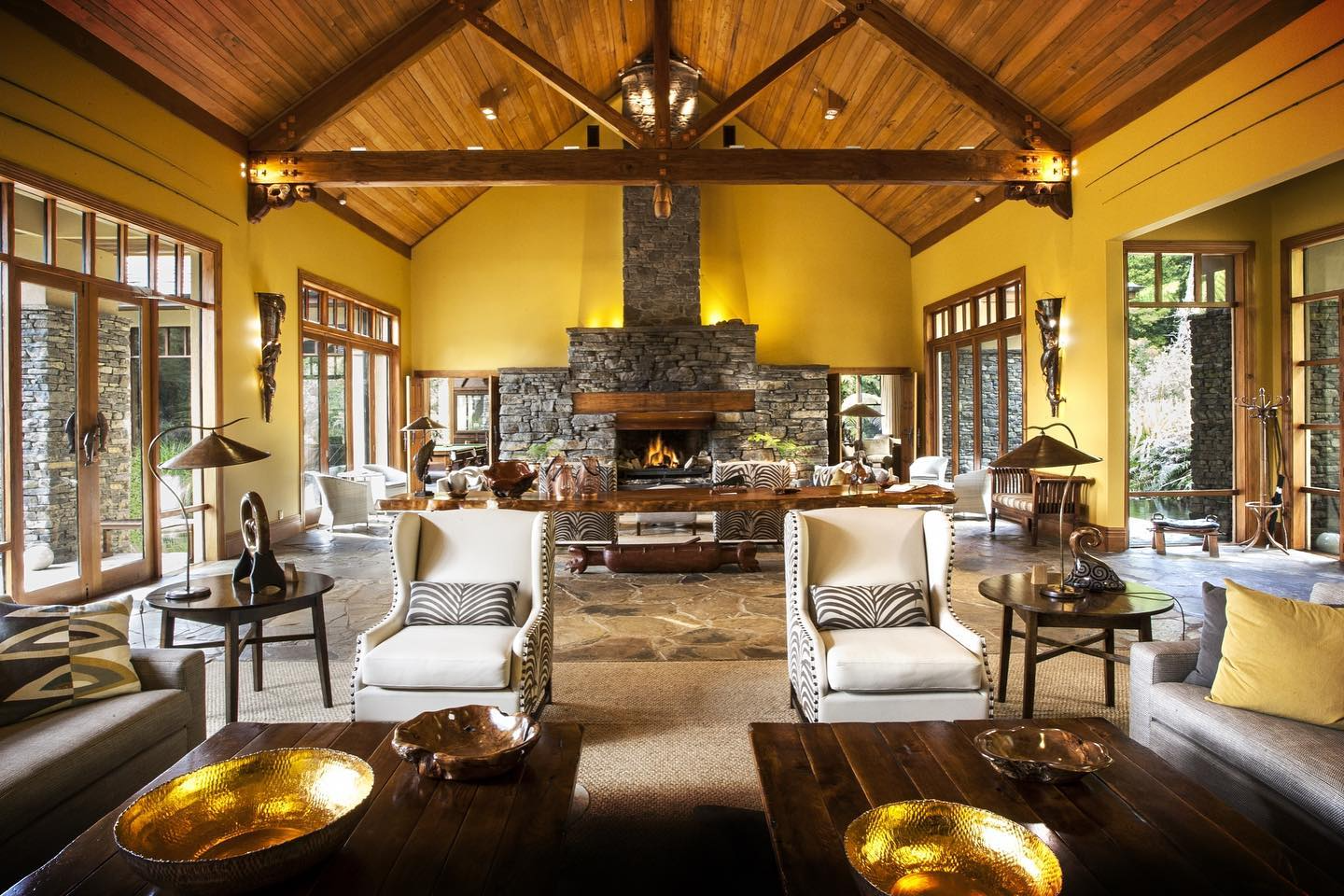 Do: Best Things to do on New Zealand's South Island
Now that we've covered some of the fun on North Island, let's journey south and finish up in the epicenter of extreme sports, Queenstown. New Zealand's South Island boasts some of the most awe-inspiring landscapes and some of the craziest, adrenaline-pumping things to do in the world, so strap yourself in and let's tick off that bucket list!

1. Whitewater Capital
A trip to New Zealand is incomplete without indulging in some whitewater action. NZ is renowned for its rafting, canoeing, and jetboating, and the quaint village of Murchison has been crowned the country's whitewater capital. Situated close to where four rivers merge, this picturesque town — almost wiped out by an earthquake in 1929 — is a thrill-seeker's paradise. The rivers vary in difficulty, which means activities range from family-friendly to not-for-the-faint-of-heart!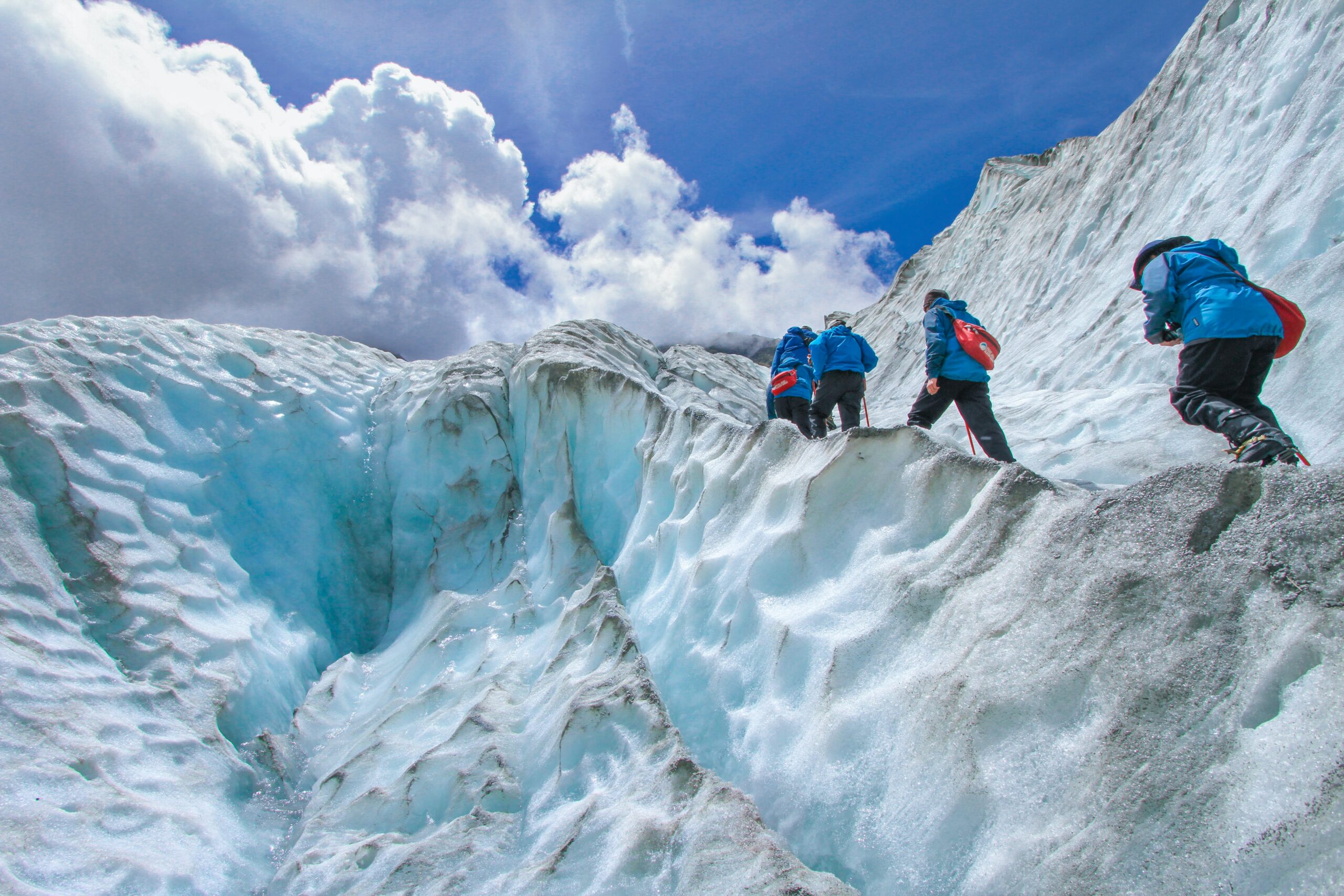 2. Franz Joseph Glacier
World-famous Franz Josef Glacier on the west coast of South Island is one of New Zealand's most popular tourist attractions. This jaw-dropping beauty — which can only be accessed by helicopter — is one of the steepest glaciers in the country. Book a private guided tour and wonder in awe at sparkling ice caves and crevices as you walk along the glacier. To get the most out of this once-in-a-lifetime experience, speak to one of our travel planners so they can organize the best Franz Joseph Glacier guided tour for your needs.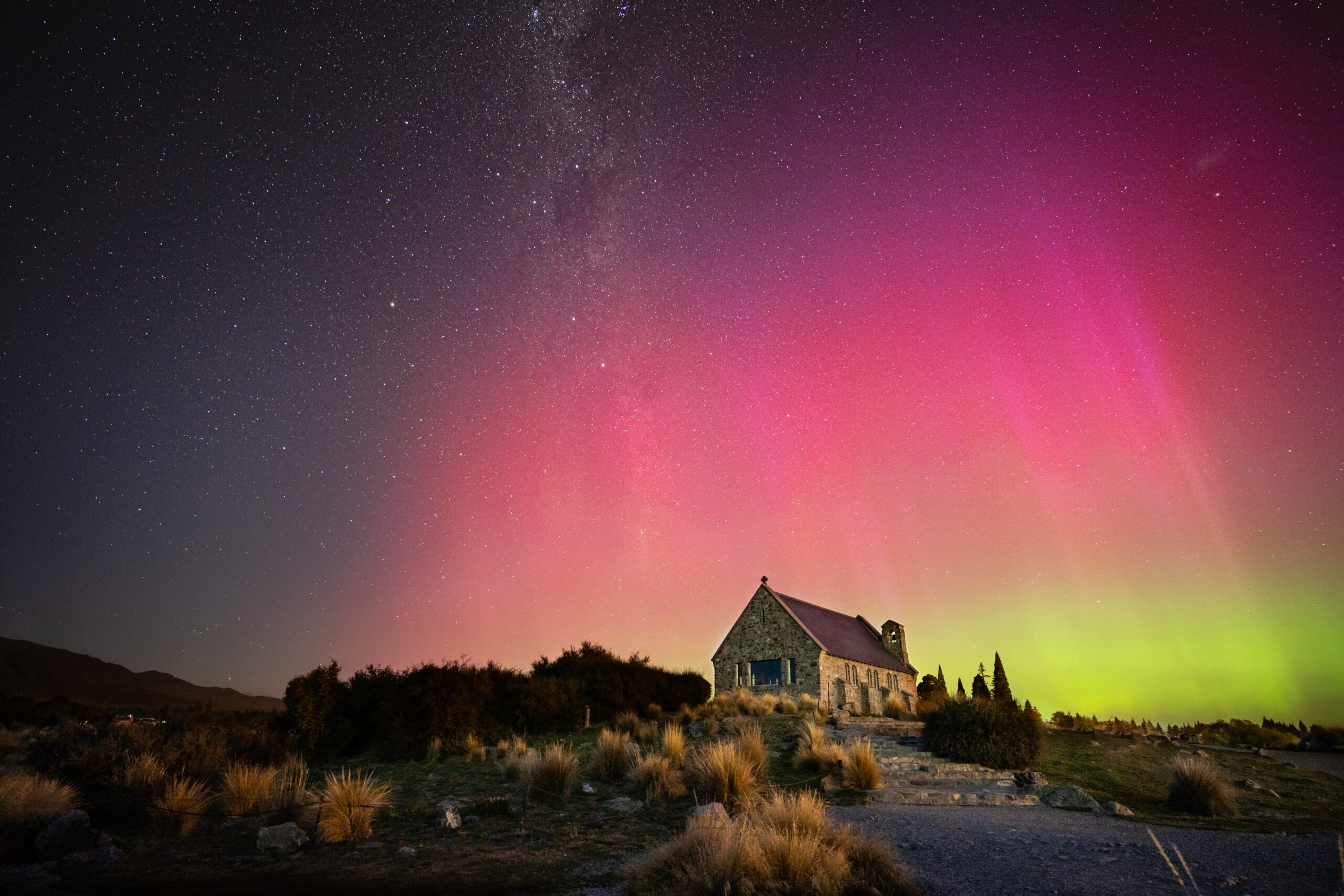 3. Star Gazing
It's not hard to feel insignificant when you gaze up at the stars on a clear night. New Zealand skies take that sensation to a whole new level! There are several well-known locations for stargazing on South Island, so once you've finished with the awe-inspiring beauty of the west coast, head inland for a starry sky spectacular. Mount Cook Station, in the center of the island, experiences limited light pollution and some of the clearest skies in the country. It's the only dark sky reserve in the southern hemisphere, and stargazers can view constellations such as the Milky Way, the Southern Cross, and the Magellanic Clouds.
4. Milford Sound
Our NZ tour of mind-blowing scenery continues with a visit to Milford Sound. This magnificent fjord is located on the southwest coast and is a great opportunity to hop on a cruise, sit back, and take it all in. Described by English novelist Rudyard Kipling as the "eighth wonder of the world," Milford Sound is home to mountainous peaks, towering cliffs, and majestic waterfalls. Keep an eye out for fur seals, dolphins, and penguins as well!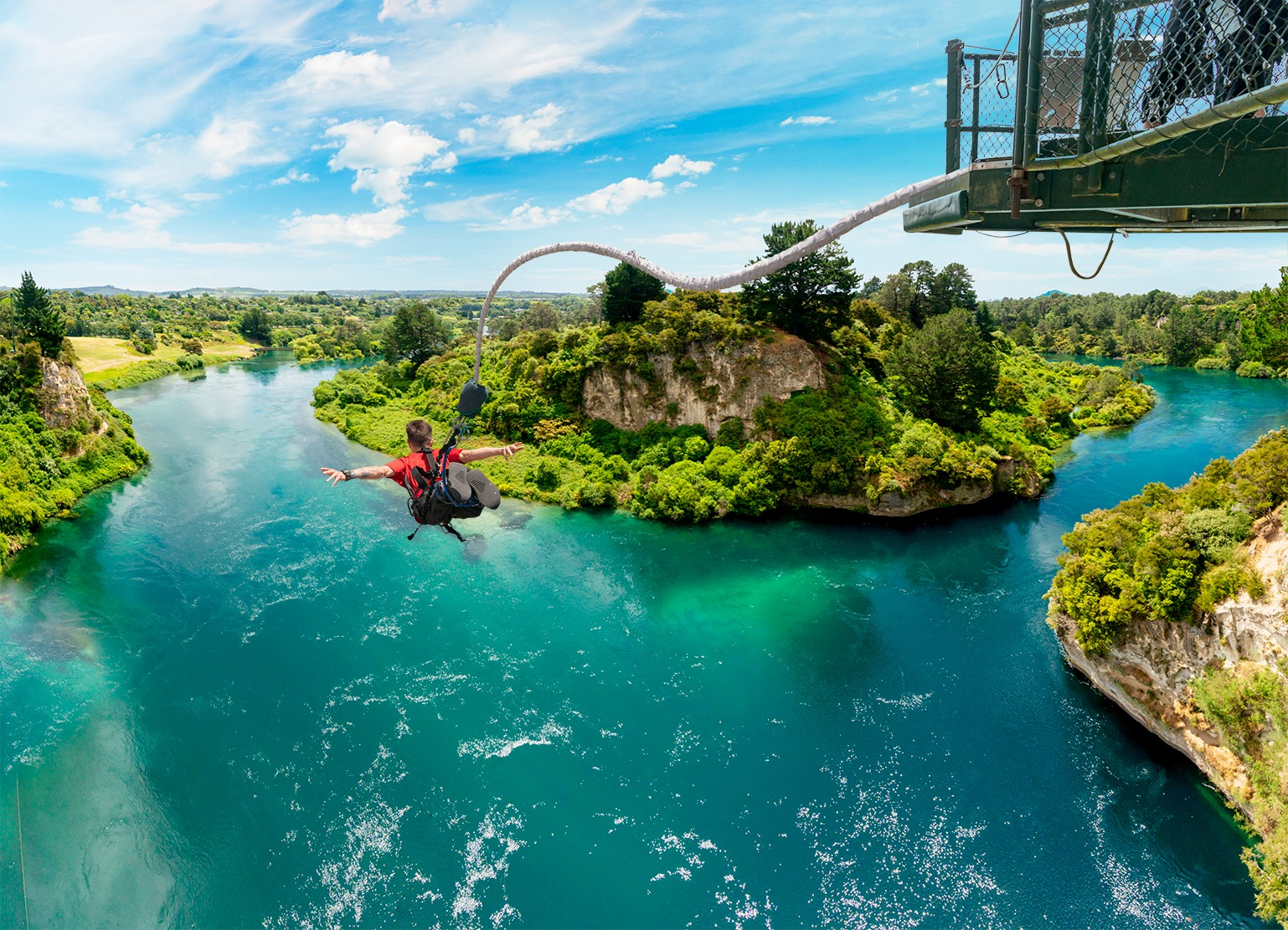 5. Adventure Time!
Welcome to the adventure capital of the world! If you want to test your limits, you're in the right place. International visitors flock to Queenstown for extreme sports action, and this picturesque resort town doesn't disappoint. Queenstown is the birthplace of commercial bungy and jetboat rides, and tandem skydiving and paragliding were launched here as well. It also boasts the highest cliff jump in the world, the largest giant swing, the steepest zipline, and the biggest human catapult. It's also where whitewater rafting began in New Zealand and has the country's highest bungy and flying fox (AKA zipline). If you're planning a family vacation to New Zealand, be sure to visit Queenstown — no one could possibly complain about being bored!
Stay: Luxury Hotels on New Zealand's South Island
The rugged beauty of South Island almost guarantees a stunning outlook from wherever you choose to lay your head. Many hotels and lodges make the most of the region's breathtaking scenery, so you've got a good chance of waking up to pristine rainforests, shimmering lakes, and snow-covered peaks. Here are some of the top luxury hotels in New Zealand's South Island.
1. Te Waonui Forest Retreat, Franz Josef
The perfect base for exploring Glacier Country, Te Waonui Forest Retreat in Franz Joseph village is the only luxury property of its kind in the area. Nestled amongst native rainforests, this five-star eco-designed retreat is a peaceful sanctuary after a day of outdoor adventure. Guests enjoy luxury, well-appointed rooms, attentive personal service, and a unique fine-dining experience among the treetops at this innovative property.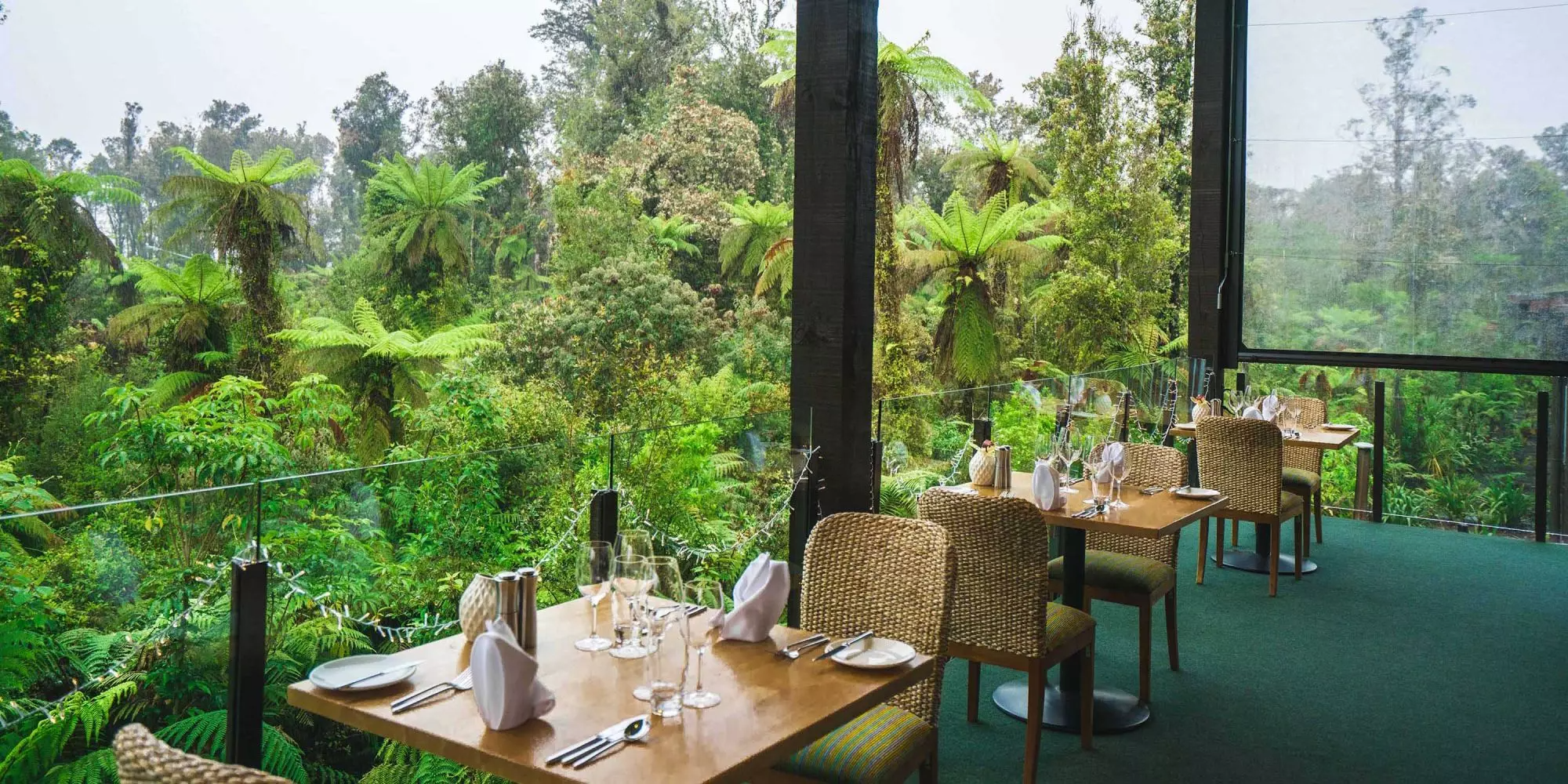 2. Minaret Station Alpine Lodge, Wanaka
Wake up to extraordinary views of snow-capped mountains from your private luxury chalet. Remote Minaret Station Alpine Lodge is a 50,000-acre high country working farm in Wanaka, a resort town in the south. Elevated at about 3,000 feet, this award-winning lodge can only be accessed by helicopter and promises a remote and indulgent stay. Relax in undisturbed privacy under the stars in your sunken hot tub, indulge in delicious local produce and wines, or take off for a spot of heliskiing. Adventure and luxury at its finest!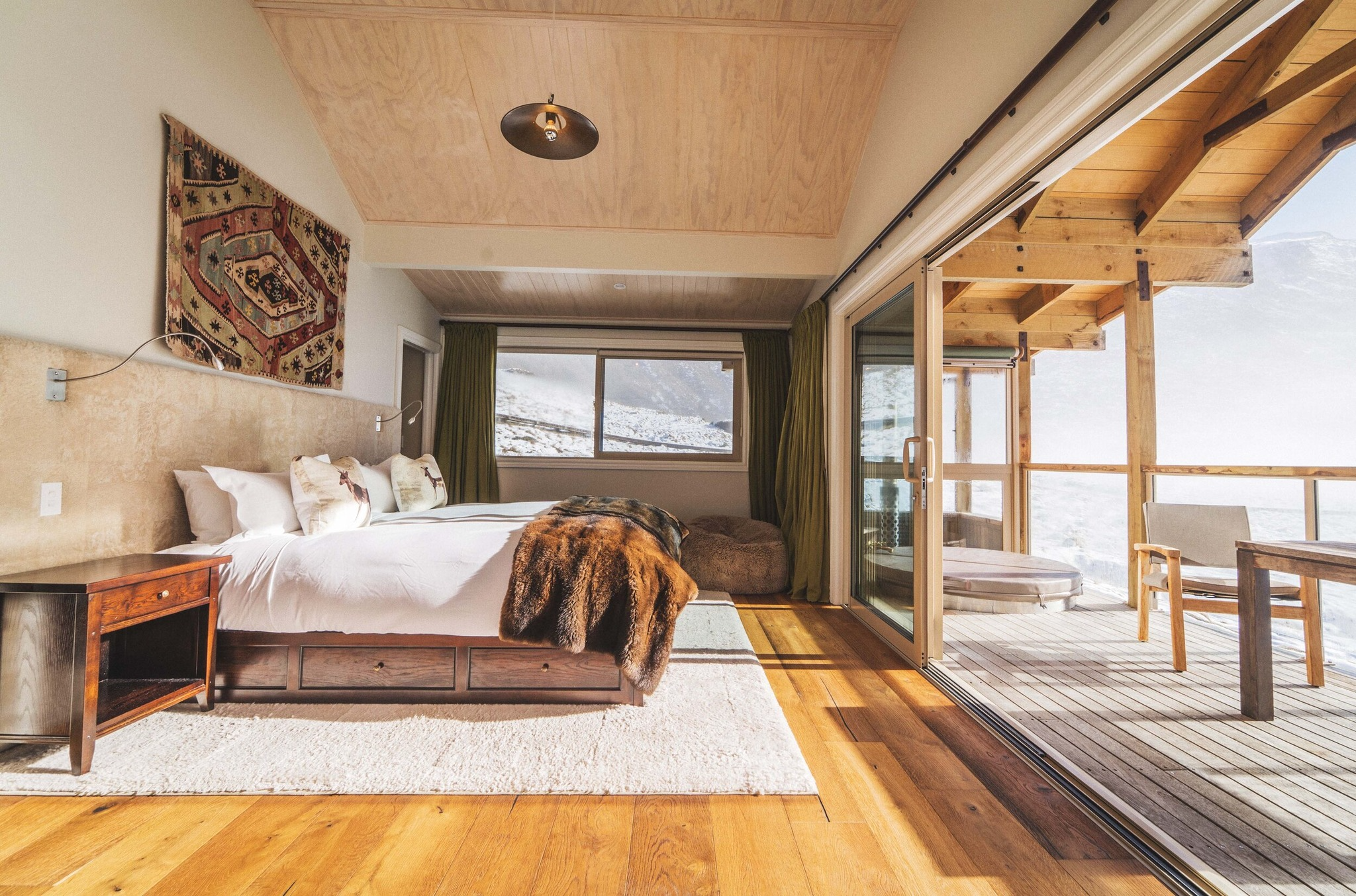 Blanket Bay is the ideal base for exploring Queenstown and the Southern Lakes region. A regular on "best of" lists, this refined hideaway sits on the shores of Lake Wakatipu and has a range of luxury accommodation options. Take off from Blanket Bay's private helipad for a day out or relax and unwind as you take in the property's superb views. Blanket Bay's first-class facilities, unparalleled service, and breathtaking surroundings combine for an impeccable experience that will stay with you forever.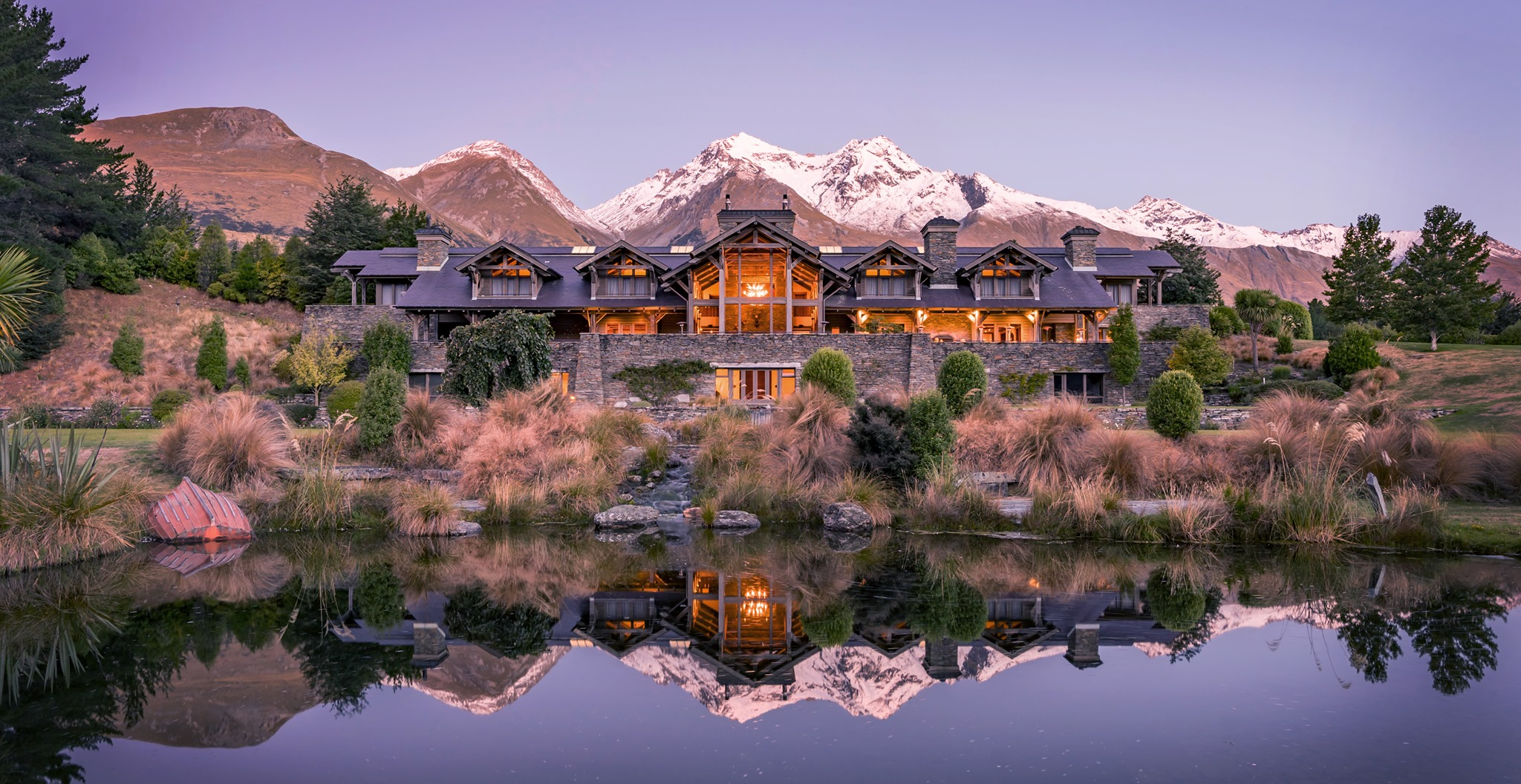 CIRE is Here to Help
It's no exaggeration to say one could never get bored in New Zealand. If you love the wild and the wonderful, the land of the Kiwi should be at the top of your destination wish list. Our New Zealand travel experts are just a phone call or email away, and they love nothing more than helping clients create the trip of a lifetime.
Coming soon: Part 2 of our Kiwi coverage focusing on the best food and wine in New Zealand! Be on the lookout!
CIRE Travel is a full-service travel agency headquartered in New York, NY. Our expert team supports clients across the country and around the world.
---
Where in the World Do You Want to Go?
Inspired to plan your next weekend getaway, vacation or trip of a lifetime? See that form below? That's all it takes to begin your next epic travel story.