Sir Richard Branson's Virgin is a brand that has spanned many industries over the last 50+ years: music, airlines, trains, cosmetics, Formula One, media, wine & spirits, space travel, and, of course, the hotel industry! Virgin Hotels and Virgin Limited Edition recently merged, creating the Virgin Hotels Collection. From Vegas to the Virgin Islands…From Manhattan to Morocco, Virgin has city escapes, luxury villas, African retreats, and private islands to suit your wanderlust. We're thrilled to introduce you to our dear friend and the Director of Leisure Sales for the Virgin Hotels Collection, Shannon Byrne.
CIRE: Hello Shannon! We're so excited to hear more about your new role with Virgin, but first, tell us about your move…you're not in NYC anymore.
SHANNON: I currently live in Nashville, Tennessee. I'm very new to Nashville, I've only lived here for 2 years after NYC for 10 years. It was a pandemic move to leave NYC after so many years, but I have to say, Nashville is starting to finally feel more like 'home'.
CIRE: Ah-mazing! We love Nashville! Why should people book a trip to the Music City?
SHANNON: Right out of the gate, people love our airport, there is live music in all terminals morning and night. Nashville itself is a very vibrant city – it's a mixture of southern charm, the best live music, a blossoming food scene, and a variety of professional sporting teams, and my husband and I never have a shortage of friends and family wanting to come and visit. Also, it's not uncommon to spot the occasional celeb out and about town. I've hiked past Nicole (Kidman) and Keith (Urban) in the park, and Dierks Bentley regularly gets BBQ at our favorite joint.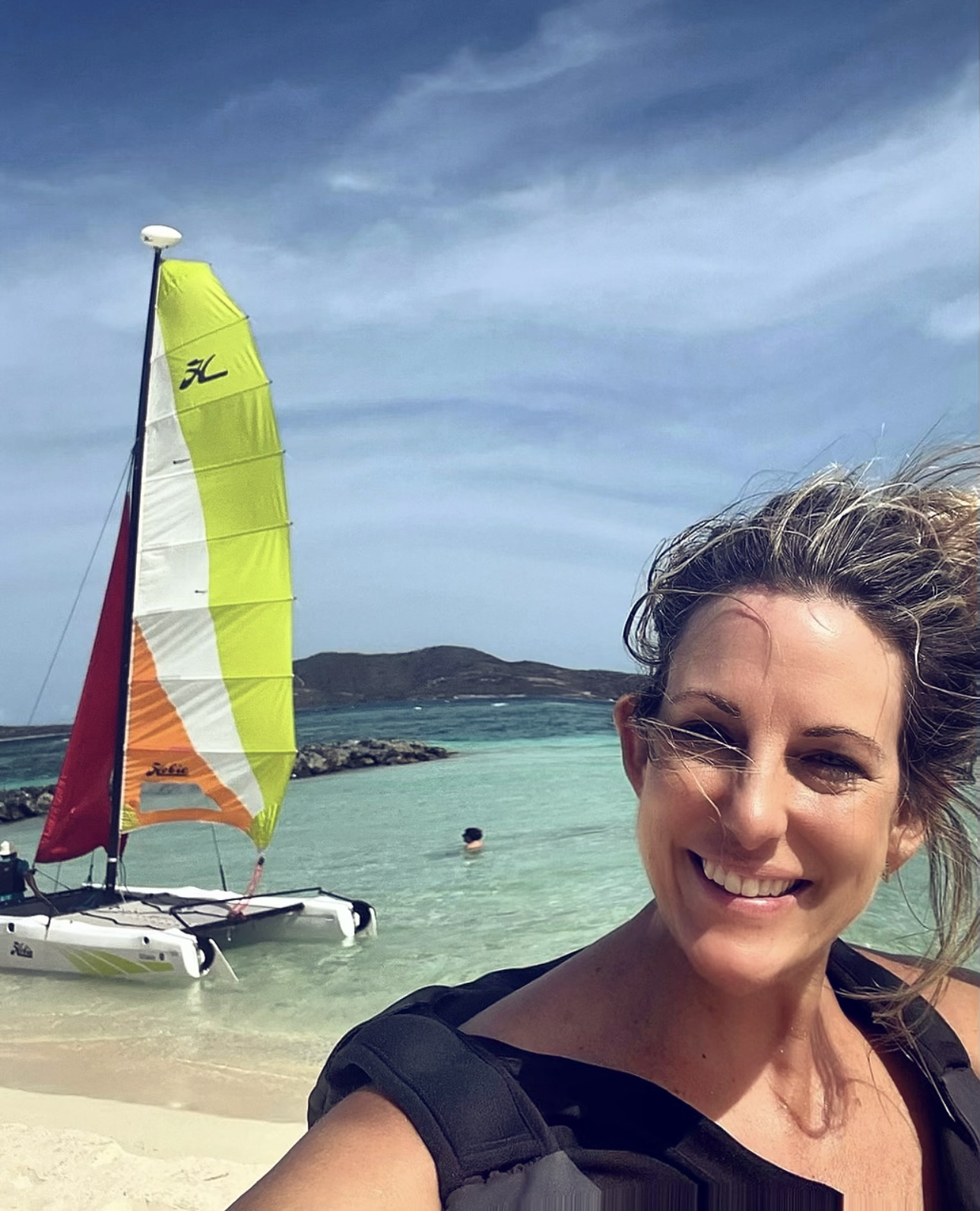 CIRE: We love a good star sighting! Tell us what's happening at Virgin.
SHANNON: Virgin Hotels and Virgin Limited Edition just merged, creating the Virgin Hotels Collection, and we are one of the hospitality companies that uniquely represents both lifestyle and luxury. With our fearless leader, Sir Richard Branson, at the helm, his expertise and story are intertwined in both brands. From involvement with the local communities to a huge focus on sustainability and energy conservation, to sourcing local ingredients for our menus, to charity and partnerships, all these endeavors are near and dear to the heart of the Virgin commitment. Plus, each of our Virgin Limited Edition locations has been personally selected by Sir Richard himself and has its own unique story to tell.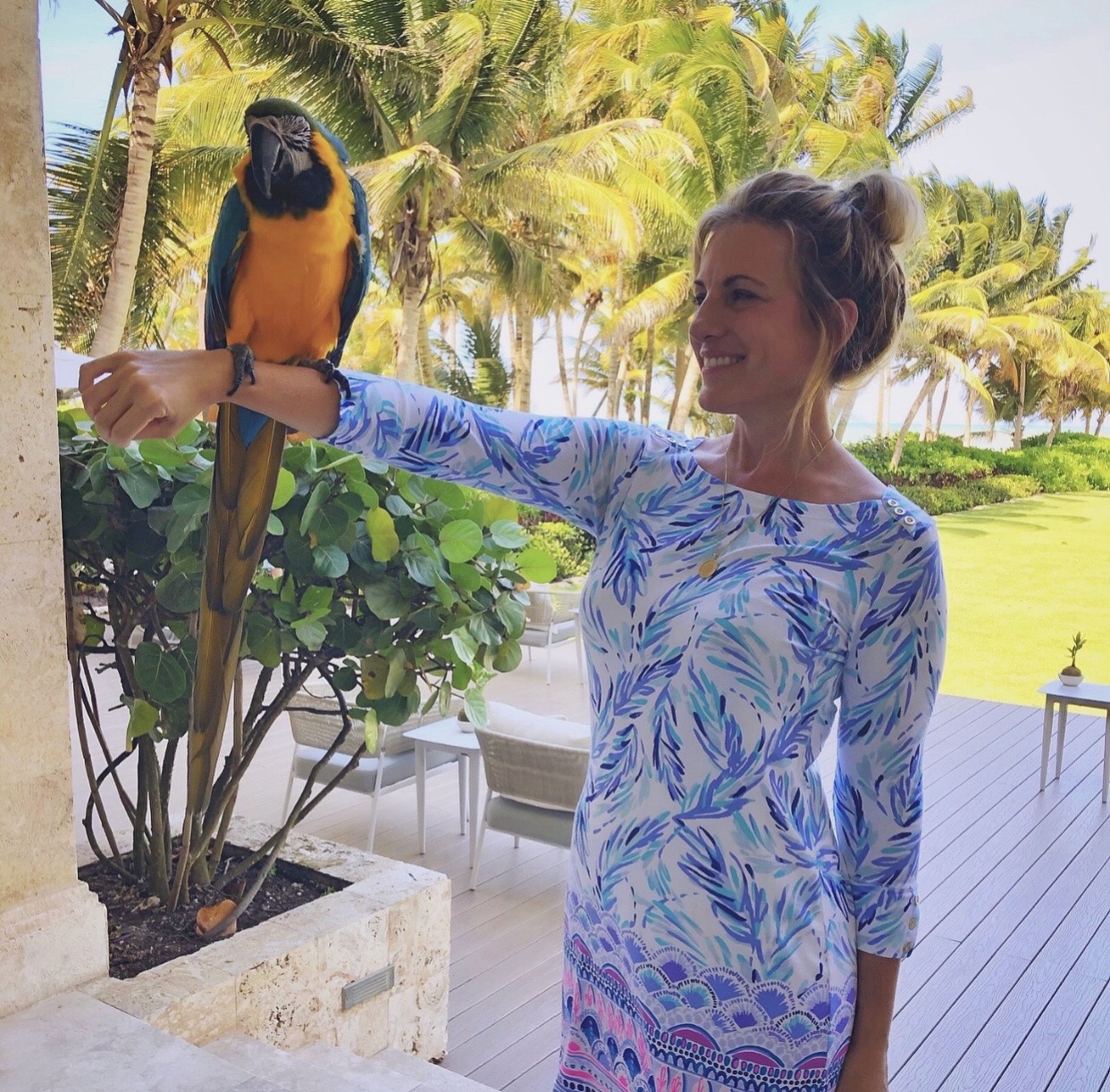 CIRE: Will you tell our readers about Sir Richard's island home and luxury resort hideaway, Necker Island?
SHANNON: I recently visited Necker Island, Sir Richard Branson's luxury private island in the British Virgin Islands, and part of my portfolio. Necker is so legendary and exclusive, there is an incredible amount to see and do, both on and off the island. Snorkeling, tennis & pickleball, swimming with the sea turtles, Hobie Sail racing, kite surfing, biking, the list goes on and on – and at any time Sir Richard will jump right in and join along! You can keep yourself as busy as you want, or just relax on the white sandy beaches surrounded by turquoise waters. True bare-foot luxury, it's such a special place.
CIRE: It sounds like true paradise! We work in a pretty cool industry, don't we?
SHANNON: How fortunate we are to have travel jobs as we do, and I never want to take that for granted. I forget how lucky I am when I meet people who don't understand how I get paid to travel to amazing places. The travel has gotten into my blood, has become a defining part of my story, and is life-changing. And the friends I have made from around the world, that goes without saying…
CIRE: We are indeed fortunate! Where did you go for summer vacation this year?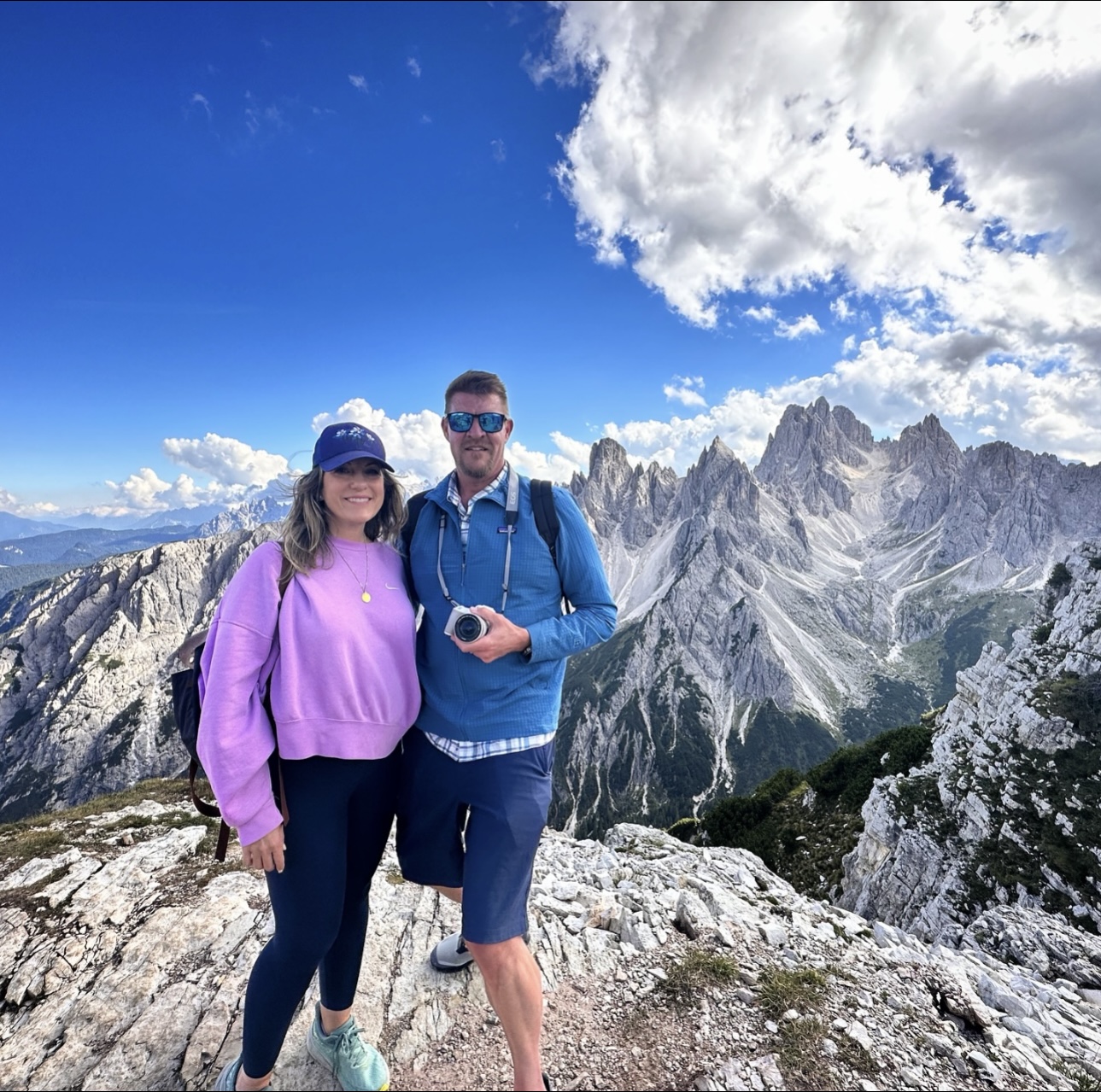 SHANNON: My husband and I, along with another couple, flew to Northern Italy for a cycling race where the husbands were racing, and the wives drove the rental cars along the race route. The route was through the Dolomites, starting in Bormio and ending in Cortina d'Ampezzo. What a stunning part of Italy… For 5 days we drove west to east, the mountain peaks got higher, and the views more spectacular. For starters, Bormio is an incredibly charming city in the Lombardy region, and every small town we drove through after was equally so. It even snowed in August as we drove along the Stelvio Pass. The last town, Cortina d'Ampezzo, at the height of the Dolomites, has an Aspen-like feel. It's where the Tre Cime di Lavaredo mountain range is, some of the most stunning scenery I have ever seen in my life. After Italy, we visited Son Bunyola in Mallorca, the brand-new Virgin Limited Edition hotel that just opened on the northwest coast of the island. Absolute relaxation, impeccable service, views for days – it was the perfect ending to a very active vacation.
CIRE: Sounds like an absolutely perfect trip! Have you ever been on a trip that was less than perfect?
SHANNON: My former colleague, Valeria, and I were in Beijing. We spent the day hiking the Great Wall of China and came back to the hotel exhausted, sweaty, and just gross. All I wanted to do was shower and go to sleep. Before we headed to our rooms, Valeria suggested we check into our flight to Milan, which was the next night. As we were sitting in the lobby at 10 p.m. trying to check in, we suddenly realized our flight was 12:30 a.m. that night, not the next night. We panicked, sprinted to our rooms, packed as fast as we could. I packed so fast I left clothes behind because I didn't have time to properly fit everything in my suitcase. The bellmen had a cab waiting for us, the driver drove so fast to the Beijing airport. We were the last two to board the plane and I felt so bad for the people next to me because I never got to take a shower or change my clothes from that hike. Sixteen hours later, we made it to Milan. Those midnight-ish flight times are tricky with the dates!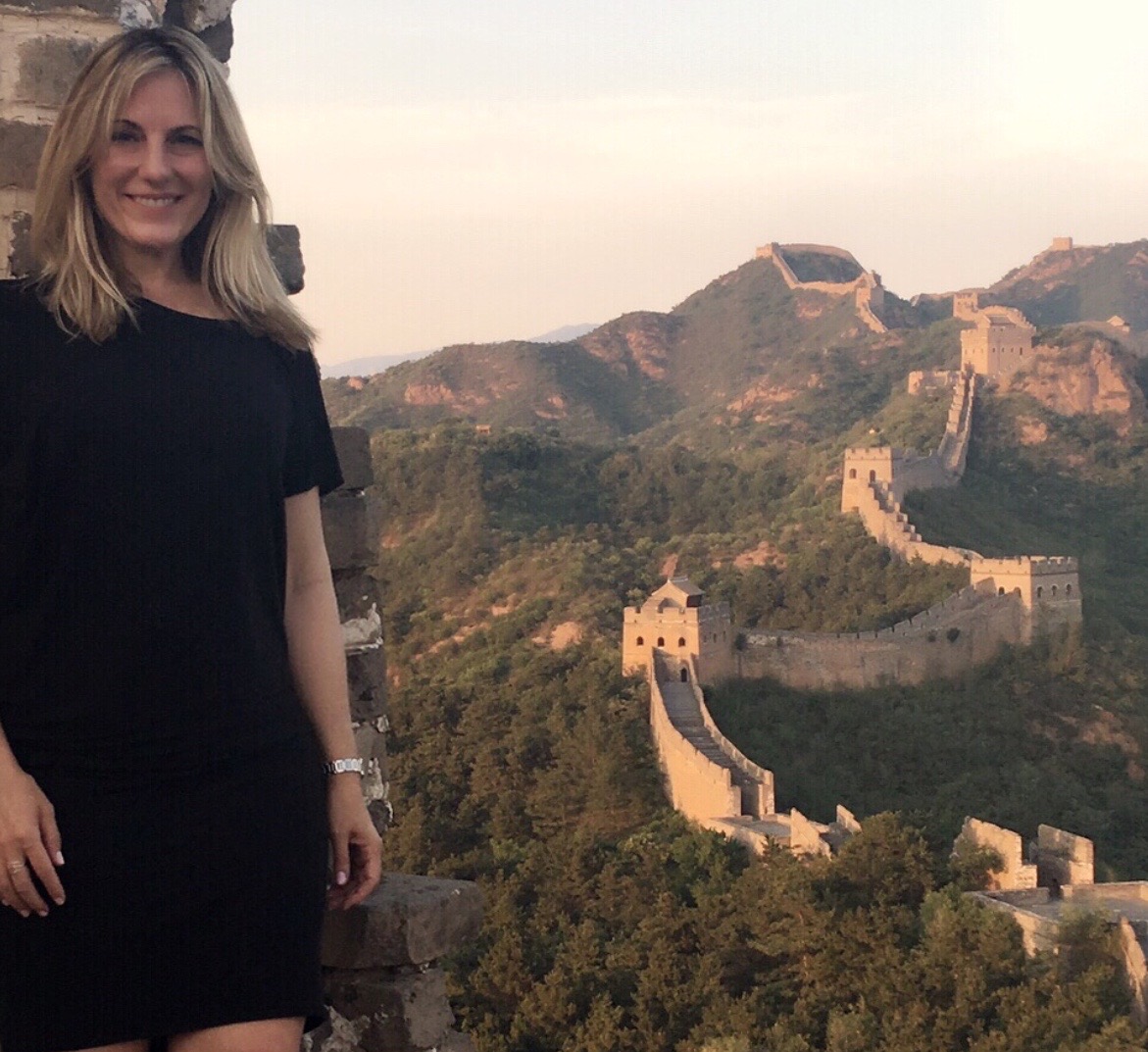 CIRE: Oh my! Well, at least you made the flight. LOL! Last question: What's your top travel tip?
SHANNON: Hands down Apple air tags, and after a situation a few weeks ago, I will never travel without them. On a direct flight from Nashville to NYC, my suitcase wound up in Charlotte. Having an air tag helped immediately because I knew not to even wait at the baggage claim carousel. I filled out the claim forms, and the next day I tracked my suitcase via my phone, through the Bronx and Manhattan, crisscrossing the boroughs street by street, to finally arrive at my hotel. I was heading up a blitz, so my colleagues were equally as invested as I was in watching my bag travel through the city. The General Manager of Necker Island became a believer in Apple air tags that day.
CIRE: Gotta love technology! And gotta love you, Shannon! Thank you for the great stories. Looking forward to hearing about the new Virgin Hotel opening in Denver and the new, top-secret Virgin Limited Edition project!
CIRE Travel is a full-service travel agency headquartered in New York, NY. Our expert corporate travel planners, honeymoon travel agents, and luxury travel planners support clients across the country and around the world.
---
Where in the World Do You Want to Go?
Inspired to plan your next weekend getaway, vacation or trip of a lifetime? See that form below? That's all it takes to begin your next epic travel story.