The benefit of working with CIRE as your travel advisor is that you have someone going the extra mile for you. Someone is doing more than just booking air and accommodations. You have an advocate if something goes wrong. Years of establishing industry connections are being put to use on your behalf. And whether you're traveling for business or pleasure, someone is going giving you the best travel support and experience you've ever had.
CIRE's travel advisors plan memorable trips for clients all the time, but one of the more rewarding trips Eric Hrubant, CIRE President, ever arranged was for a new mother in 2013. The client was flying from the East Coast to Africa with her six-month-old daughter. Without breaking the limited budget, Eric was able to plan economy flights that allowed seating with a bassinet, complimentary lounge access at each connecting point as well as meet and greet service at the gates. He called on his top airline and airport lounge contacts to help support this traveling mom and make her journey comfortable. Though it didn't cost her an extra dime, the value of going the extra mile for this new mother was priceless.
We love what we do and we cultivate our contacts and connections to our clients' benefit.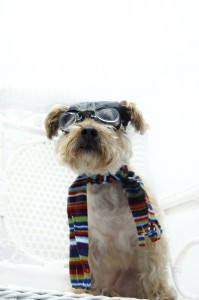 CIRE recently relocated a family of five from the West Coast to the Middle East. No small feat under usual conditions. But this family had children requiring accessibility and a dog. Knowing which airline's business class layout would best support this family's needs (not to mention their dog in cargo) was critical, and definitely not information easy to find on travel booking websites. On the ground, we arranged wheelchair accessible vans to take the family to their hotel, which also had to be fully accessible until their apartment was ready. No stranger to how hectic travel can be, this family sent the nicest email thanking CIRE Travel for making this normally stressful trip easy…for once.
At CIRE, we're allies and advocates, not travel agents.
If you polled a random group of travel agents, many of them would reveal that their love of travel started very early on. That wasn't the case with CIRE's owner, Eric, who was 19 by the time he stepped on an airplane, and already following a career path in social work. Eric's background makes sense. He has brought social work's concept of improving the quality of life to the travel industry. CIRE Travel uses its resources and connections to go the extra mile for clients.
---
Where in the World Do You Want to Go?
Inspired to plan your next weekend getaway, vacation or trip of a lifetime? See that form below? That's all it takes to begin your next epic travel story.