By: Jamie Edwards
Our boat glides silently along the island's coast, barely making a ripple on the sea. It's the golden hour, that time of day when the light shimmers, glimmers, and reflects off the water like sparkly jewels. Terraced fields glow, as do limestone rocks. I wonder where we are headed? Soon the sun will set and nothing resembling civilization is within sight.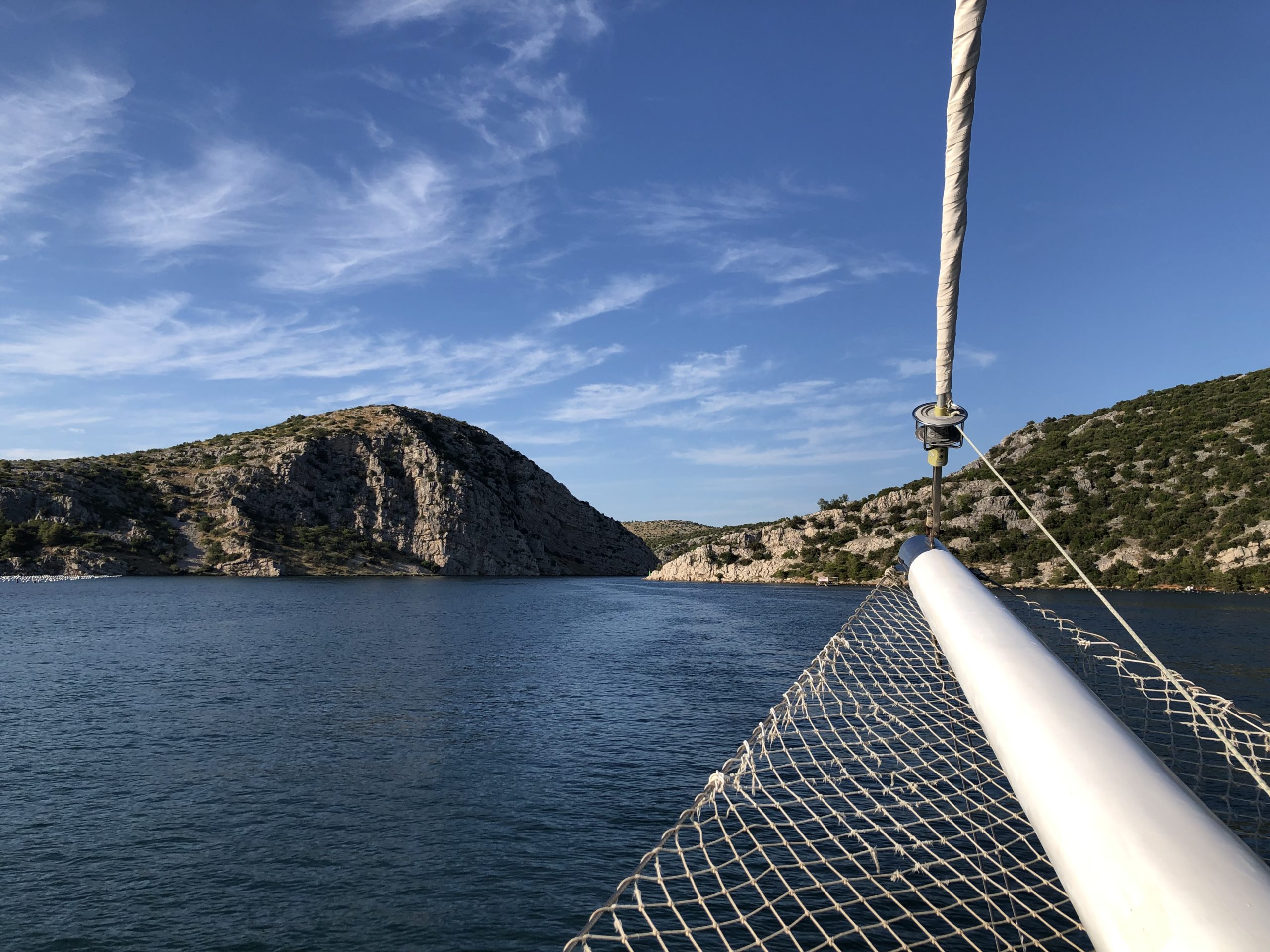 We round a rocky promontory and I hear bleating goats somewhere high above us. Trust the captain, I tell myself, as we enter an empty cove. It's eerily quiet—aside from the goats, the birds, and the breeze. The water is mirror calm, until a school of flying fish break the surface and propel themselves onwards. 'This is it,' our captain announces. 'We sleep here tonight.' The anchor is let loose and clangs noisily in agreement.
I stand at the bow with the wind in my hair. I'm in full Kate-Winslet-Titanic-mode. The blue sky is starting to shift towards pink, orange, and purple. Colors cling to the clouds like paint on canvas. Only moments ago the water was cerulean blue but is now fully absorbing the colors of the sky.
Nothing can make this moment better. Then I see Ivan, the barman, heading towards us with a tray of tangerine-tinged Aperol Spritzes. Ice clinks against the glasses as if to say, "Cheers!" With holiday-infused excitement, I take a sip.
It's day one of our gulet trip and it's already exceeding my expectations.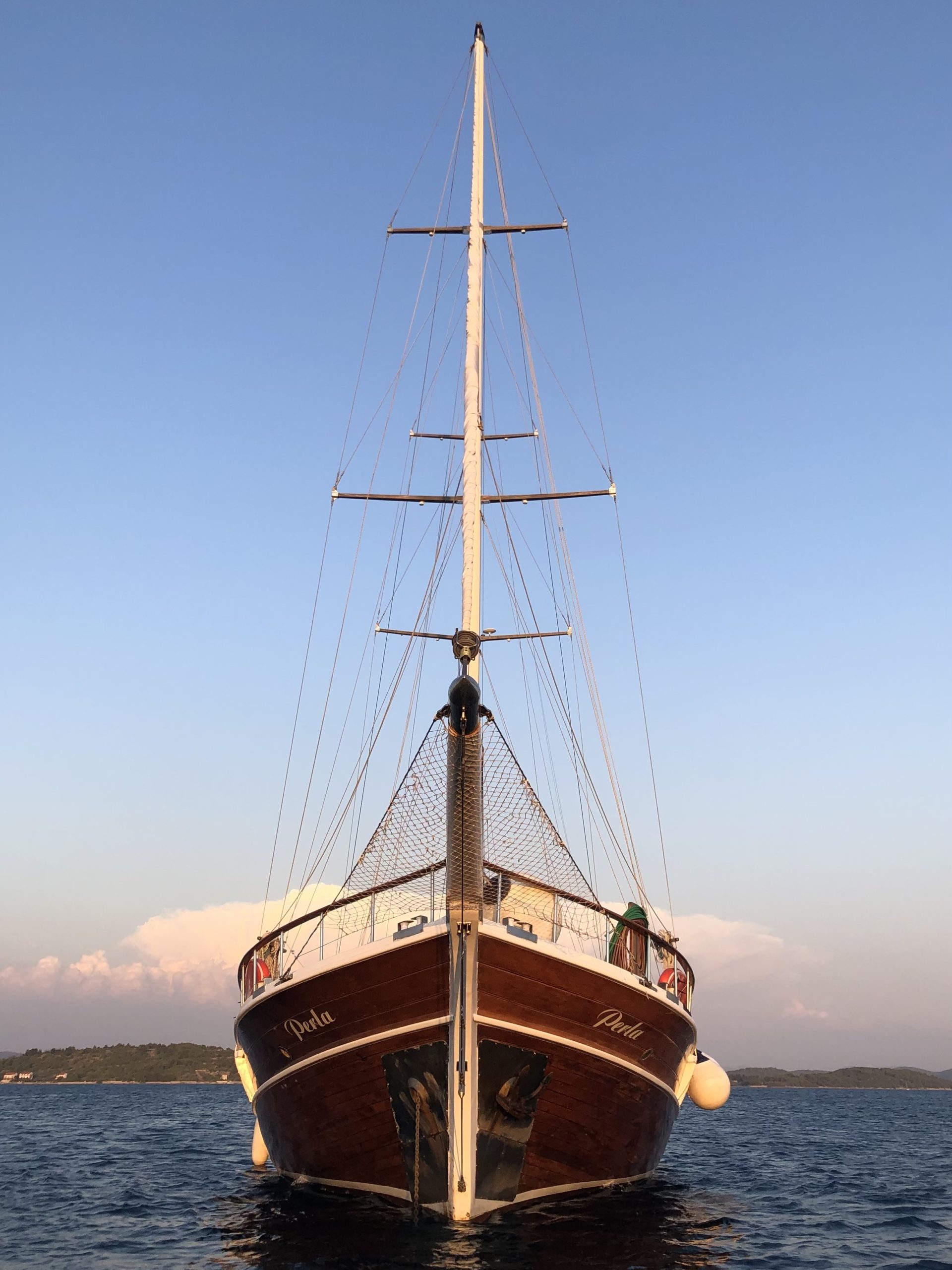 Gulet life, a primer
If you haven't heard of a gulet (goo-let), don't worry, you're not alone. Maybe you've heard of a gulet but aren't sure it's the type of trip for you. I can say with absolute certainty it's the type of trip for me, having taken five gulet excursions over the past decade.
Are you curious about this unique and extraordinary way to travel? Follow along for a primer, including the when, why, and how to plan a gulet trip. Plus, insider tips I wish I'd known before our first adventure on the Mediterranean Sea.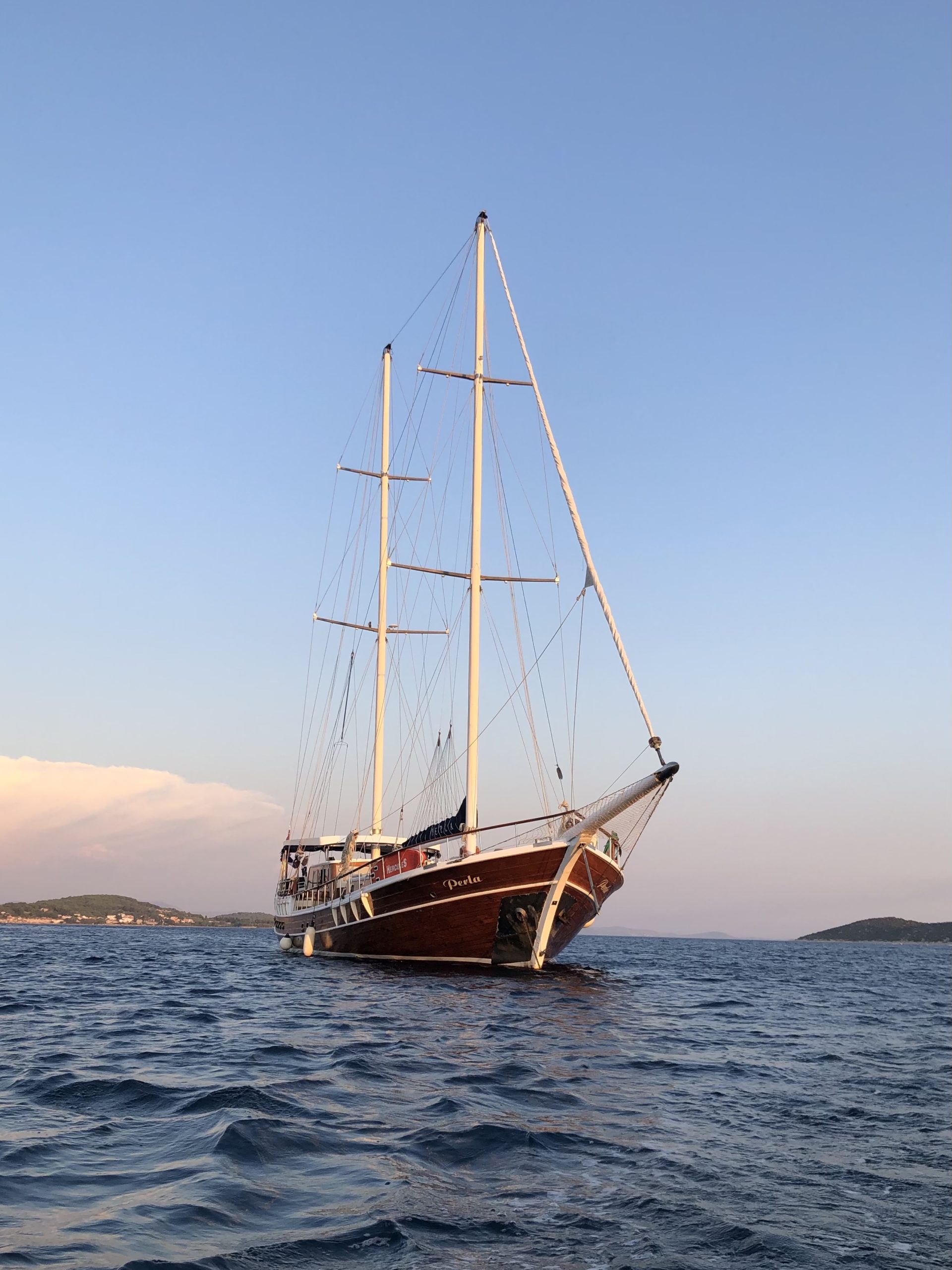 What is a gulet?
A gulet is a classic, wooden yacht with origins in southwest Turkey. These days, the two and three-mast sailing vessels can be found all over the Mediterranean and Adriatic seas. They've been repurposed for private yacht charters in countries beyond Turkey, including Italy, Greece, and Croatia.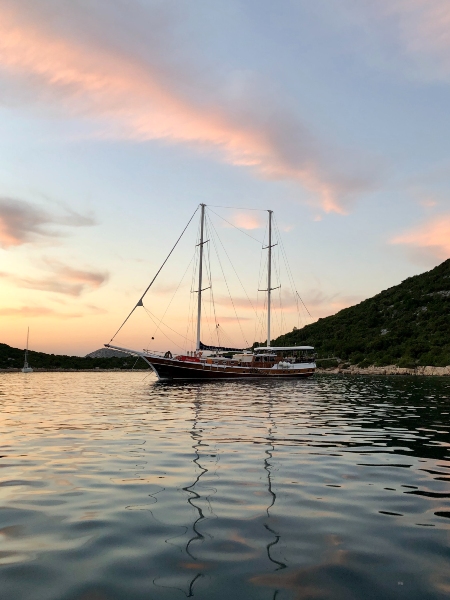 How big is a gulet?
Most gulets range in size from 20-30 meters (65-100 feet) and have between 4-6 berths (cabins). Some super-luxury models may have more. Their traditional hand-crafted design and tall masts make gulets a magnificent presence on the water. We often felt like royalty waving to schooners and catamarans from the deck as we cruised by.
Insider tip: Don't let the number of cabins limit your choice of the yacht charter. Many guests choose to have an unused cabin or two in favor of a more desirable boat or one with particular amenities.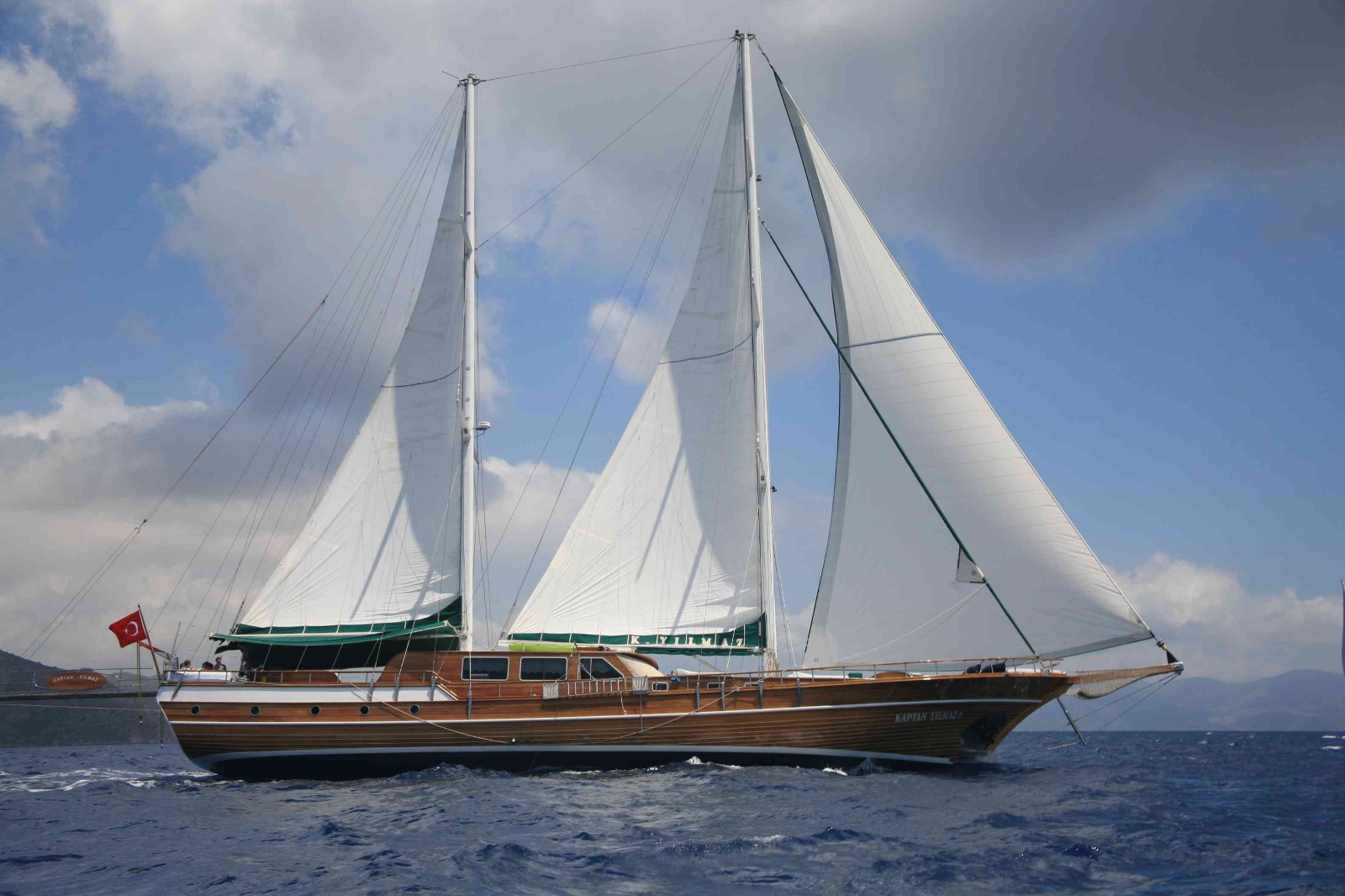 Do gulets actually sail?
Gulets still have sails. But for the sake of efficiency and comfort, many choose to motor along the seas instead of sailing. If actual sailing is an important part of your decision, just ask ahead. Many captains will accommodate, if possible.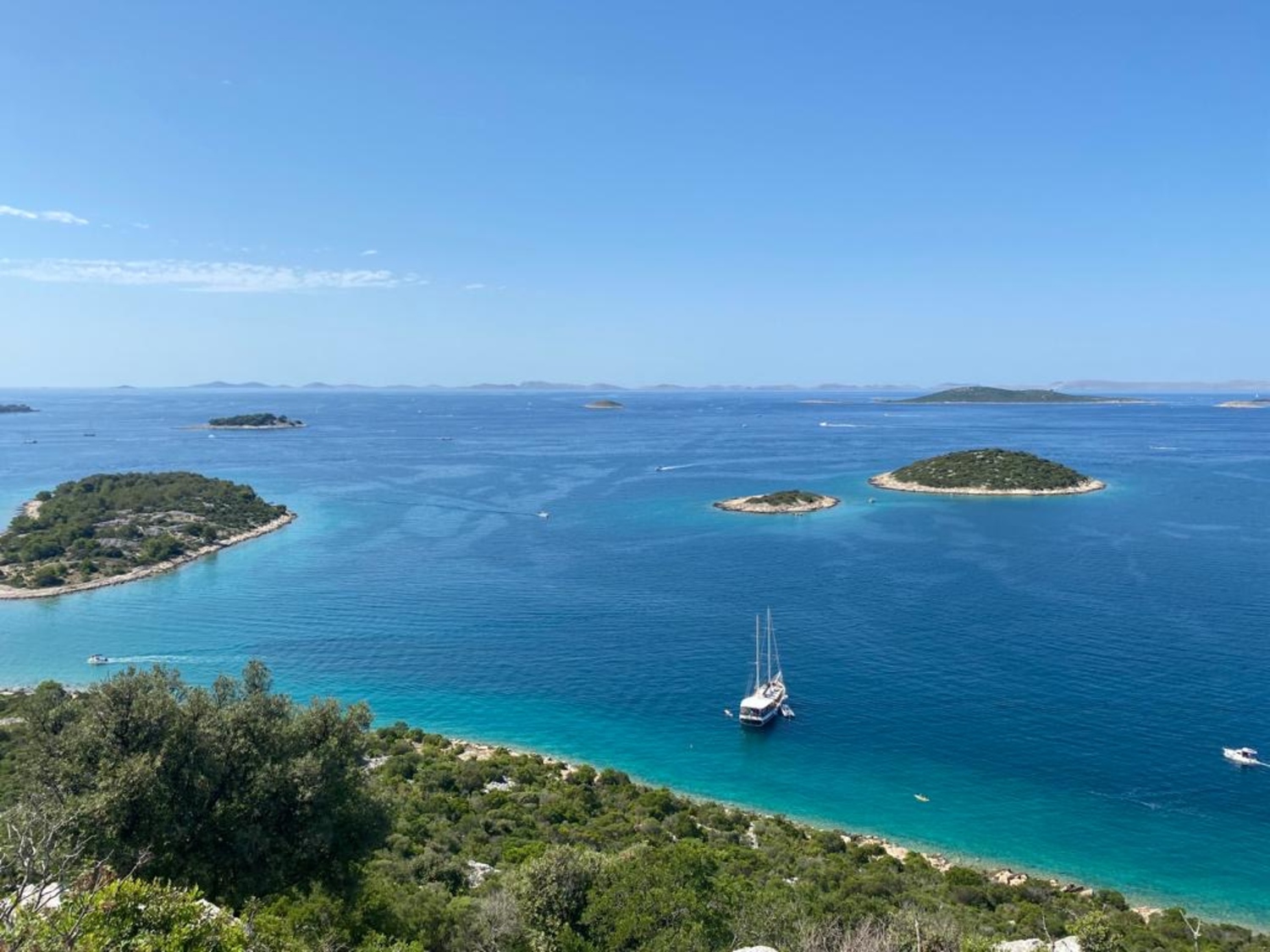 Why should I take a gulet trip?
Maybe my opening scenario didn't paint a captivating enough picture for you? Allow me to supply more ammunition. There are endless reasons to take a private gulet trip aside from the chance to explore a country from a new vantage point.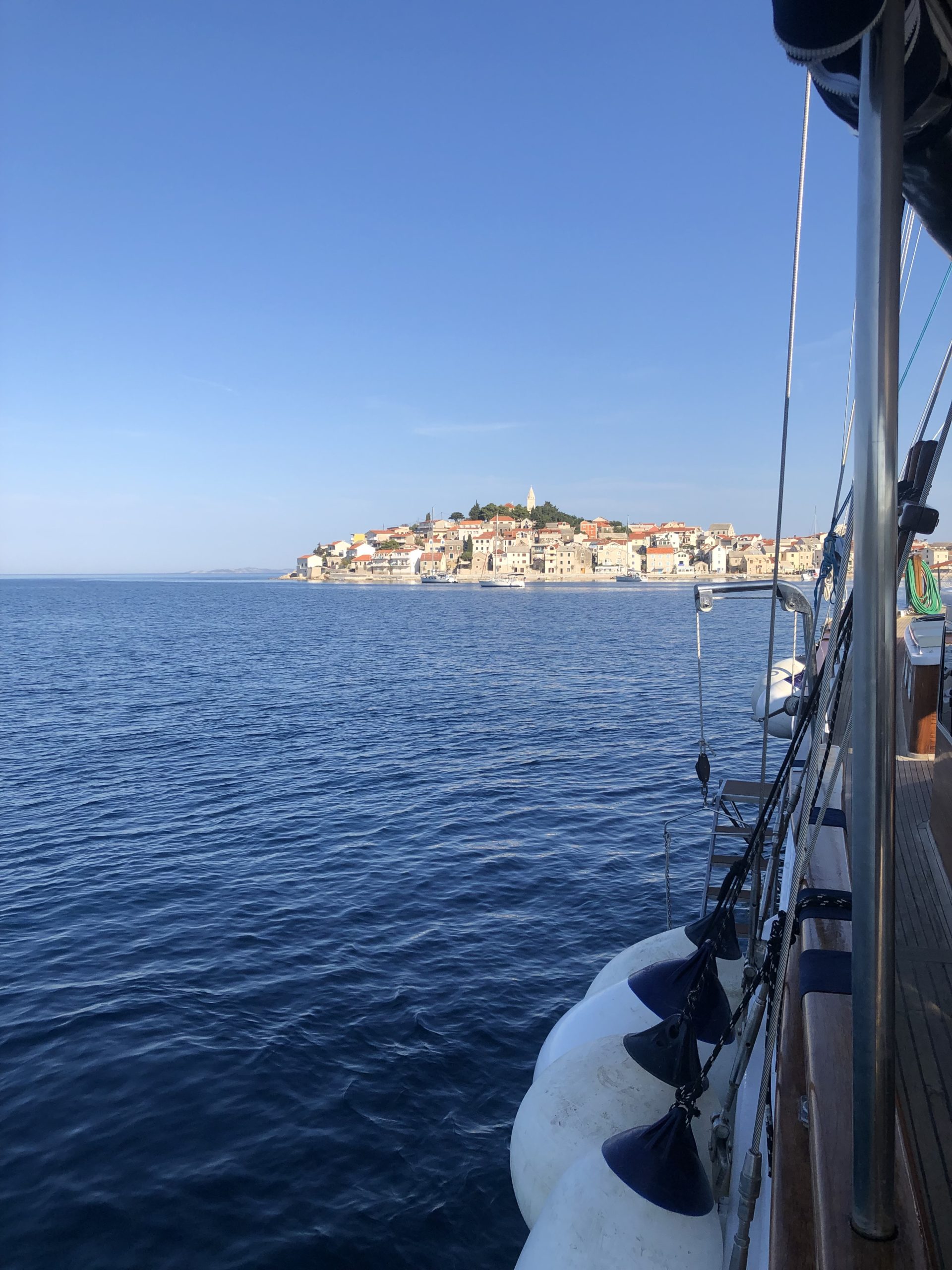 Scenery: A private gulet charter allows you to spend hours watching the spectacular scenery of the islands pass by like a National Geographic documentary. It offers guests ultimate flexibility. The access to bays, coves, bars, and even restaurants not accessible by car creates an exclusive and private feeling unattainable on other types of trips.
Motor past hillsides of vineyards that resemble a patchwork quilt of bright yellows and luscious greens. Notice picture-perfect clusters of terracotta-colored rooftops set into the hills. Watch the world float by from the bow and delight in the vastness of the landscape.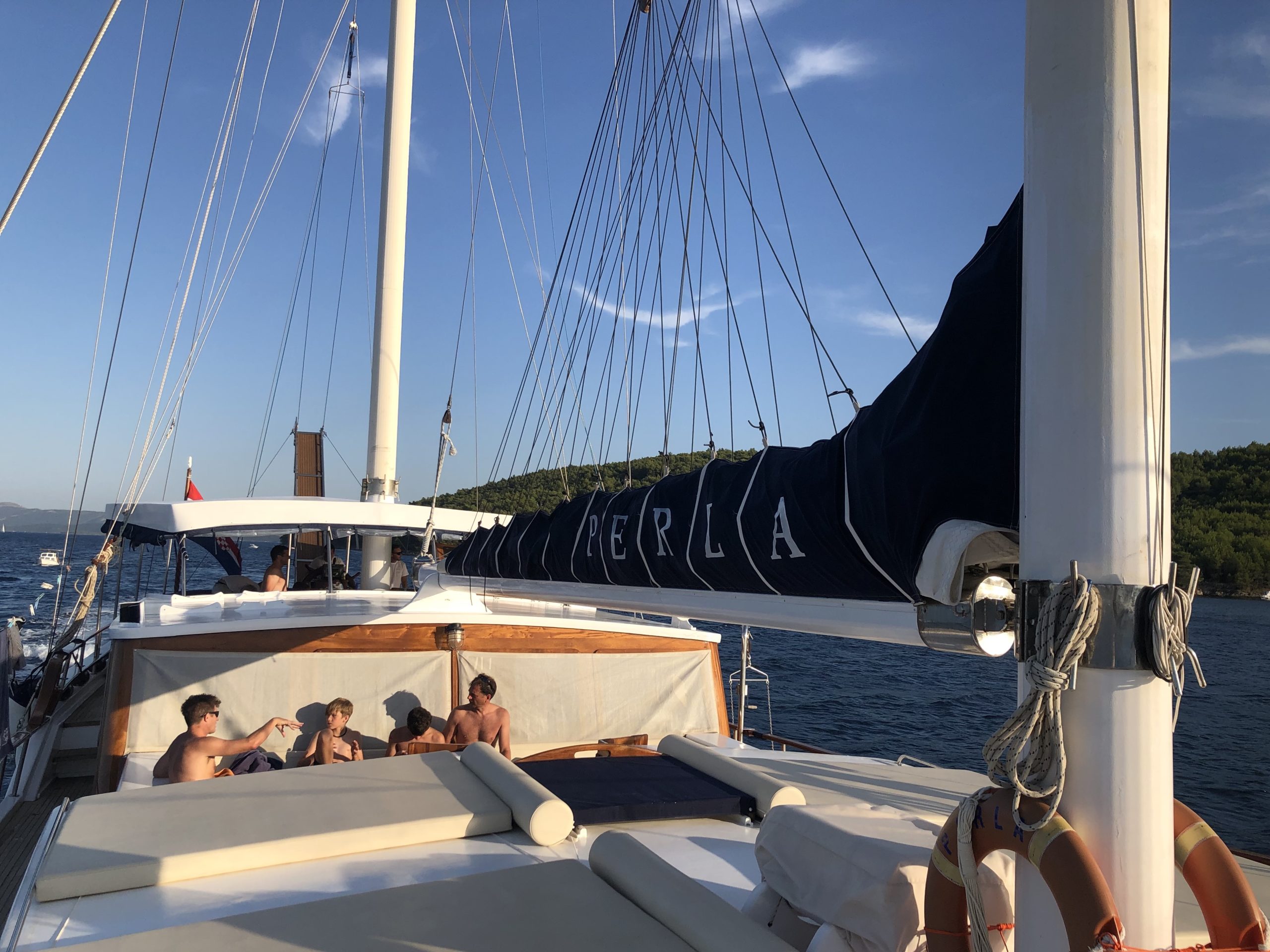 Togetherness: One of the best reasons to take a gulet charter in the Mediterranean is the chance to spend quality time with family and friends while still being able to do your own thing. The time cruising between islands is ideal for board games on deck, reading, and sunbathing. Once the anchor is dropped, life revolves around the boat, literally, as everyone is ready to jump into the warm, clear, blue sea.
The boats are large enough for everyone to find their own space. I've taken five trips with my mother-in-law on board and have never once felt trapped, I mean, confined. If that isn't proof, I don't know what is.
That said, gulets are optimal for multi-generational family reunions. They're also an opportunity for multiple families or friends to vacation together. Toddlers are easy guests. There are plenty of life vests and safety measures in place for families with kids of all ages.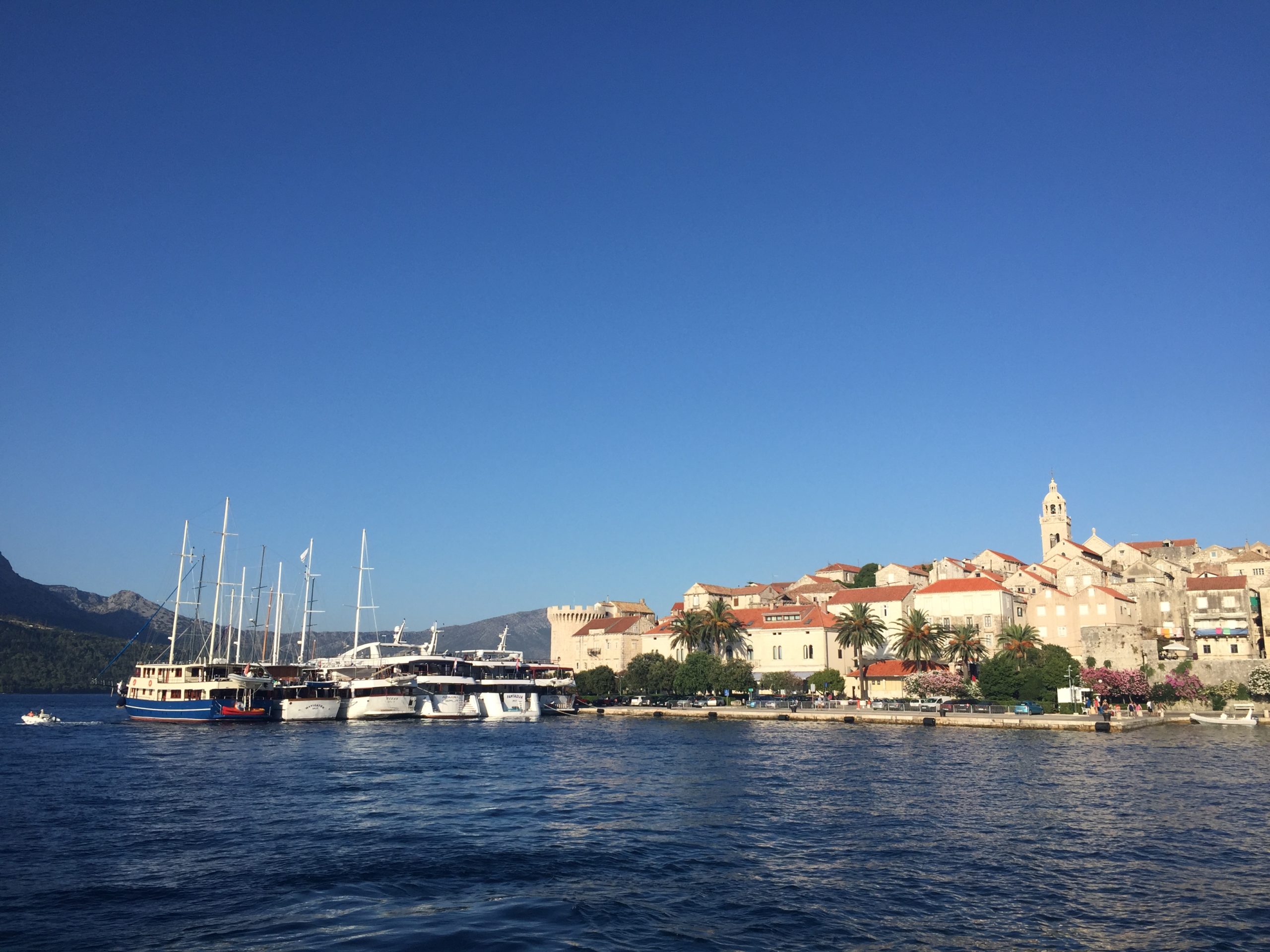 Privacy: Cruising around the islands of the Mediterranean is a stark contrast to nature-starved lives, like mine. Stray off the grid and glide along the sea effortlessly while admiring what Mother Nature has to offer. For those who don't want to stray too far off the grid, rest assured, most gulets have ample Wifi.
Gulets provide the option to dip in and out of crowds. On some trips, we hardly had a meal off the boat, and on others, we dined along the steep and narrow island back streets. We could decide on a whim when to hop off the boat for a walk or hike.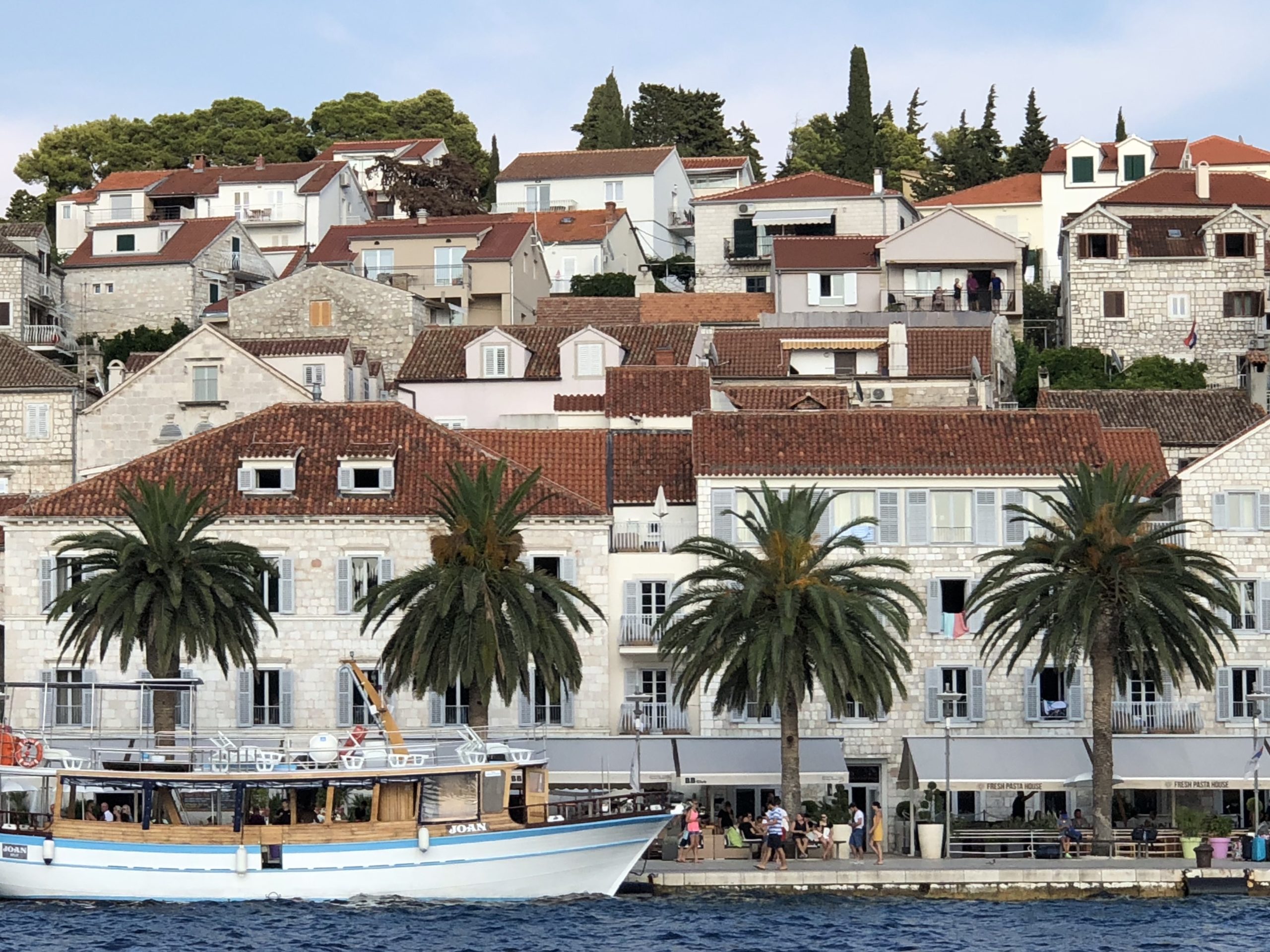 Sometimes we'd bribe the kids ashore with ice cream in the village square. In fact, 'on a whim' is an accurate catchphrase of a private charter. The itineraries are as loose or formal as you'd like.
Relaxation: Life at sea is liberating. Everything you have, want or need, everyone you want to be with, talk to, or share a drink with, is right there riding the waves alongside you.
My happiest place on a gulet is at the stern's shaded daybed with a book in one hand and a glass of rosé in the other. Sometimes (always) I fall asleep there post-lunch to the sound of squealing kids hurling themselves from the boat.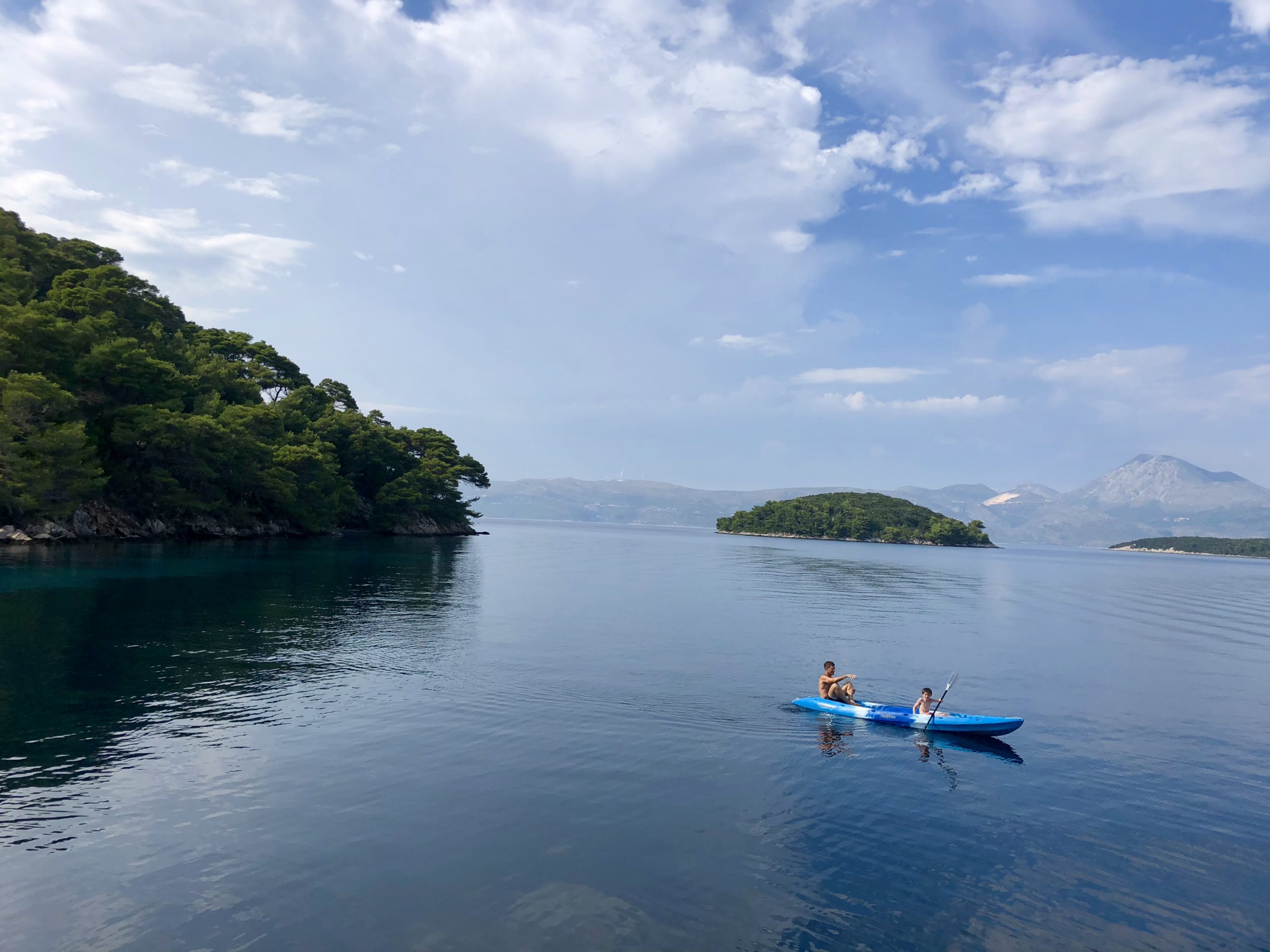 Exploration: Bar hop, island-hop, hike, bike, and shop. Visit ancient ruins, national parks, or hidden waterfalls. Exploring islands and the coastline via a private gulet charter couldn't be more exciting. The captain will undoubtedly know the best snorkeling spots, the quietest bays, and the best places to waterski. The trip will revolve around your style and sense of adventure.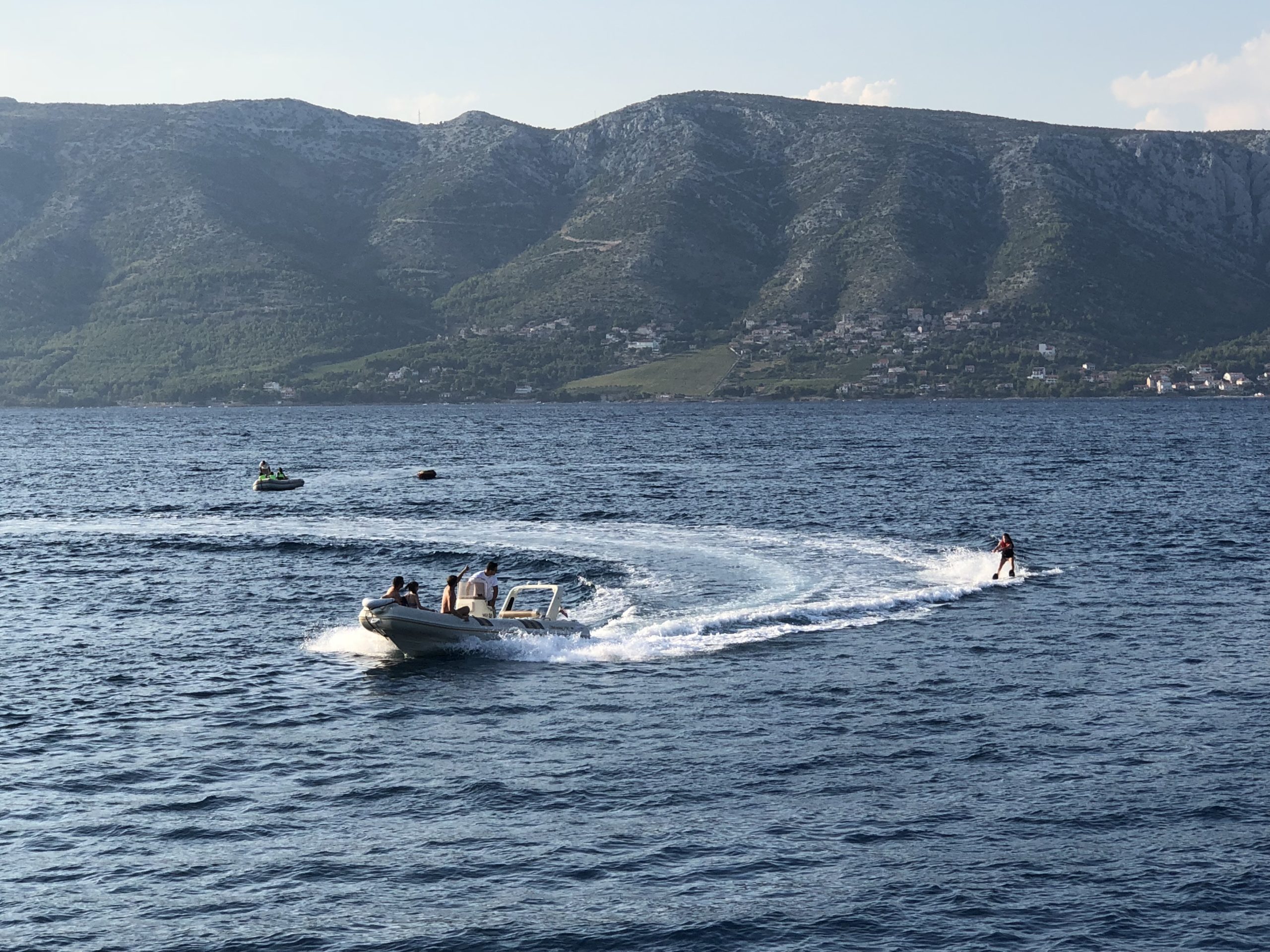 Perhaps you are content to sit on the deck and admire the scenery? That works, too. There is no wrong way to enjoy a gulet. It's the kind of trip where everyone can find their happy place independently. Another reason why a gulet trip is wonderful for grandparents, parents, and kids alike.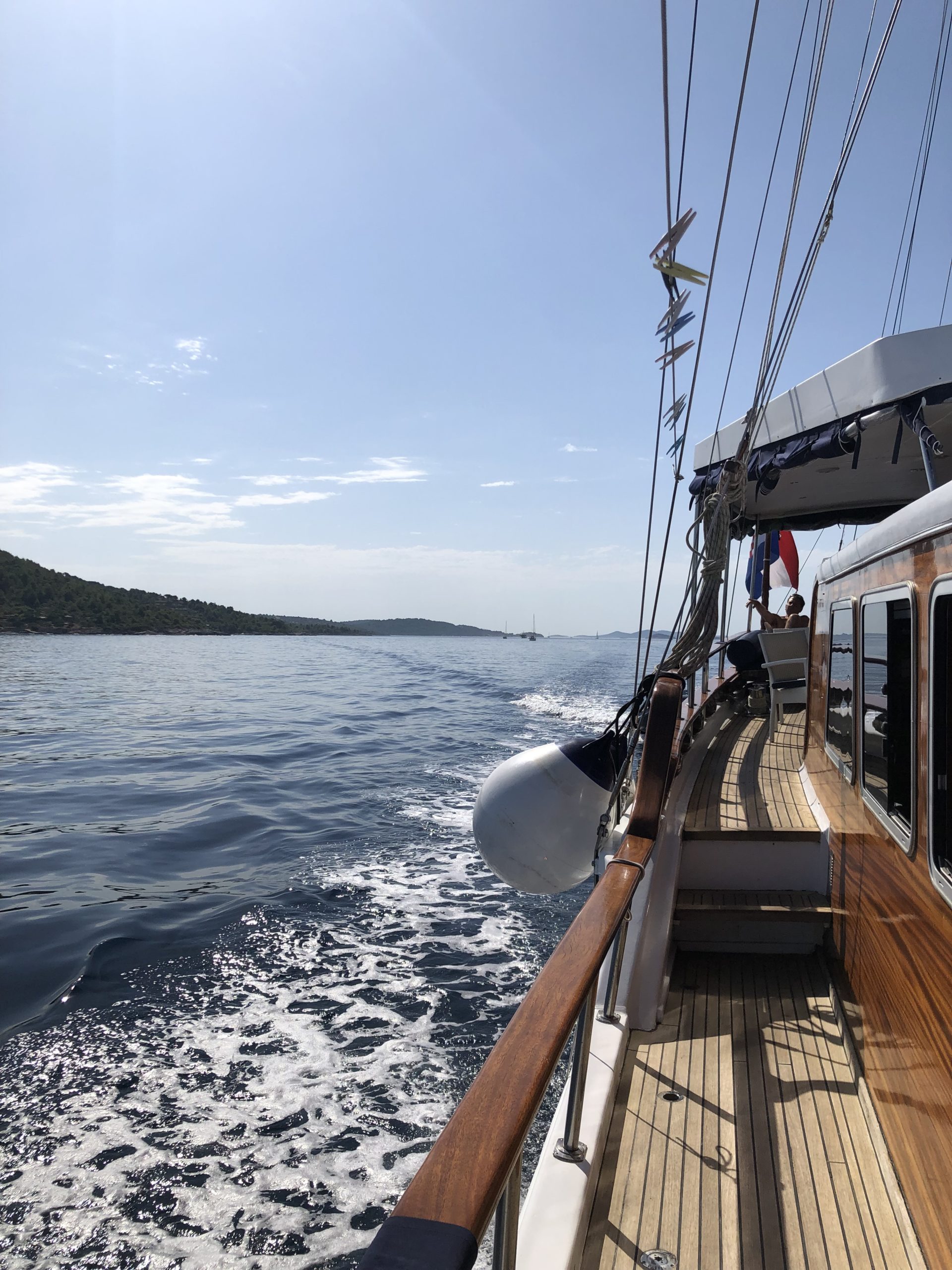 How do I plan the itinerary?
Work with the captain in advance to create an itinerary that specifically suits your family. The first step is to choose your starting and ending location. For our first trip to Croatia, we chose to start and end in Dubrovnik. It afforded us a scenic loop of islands including Mljet, Hvar, and Korcula.
On other trips, we started in one city and ended in another. This is a wonderful opportunity to tack on a few land-based days pre or post-trip. The chance to visit Dubrovnik, Athens, or Istanbul is an added bonus, and can easily align with the airports from which you are arriving or departing.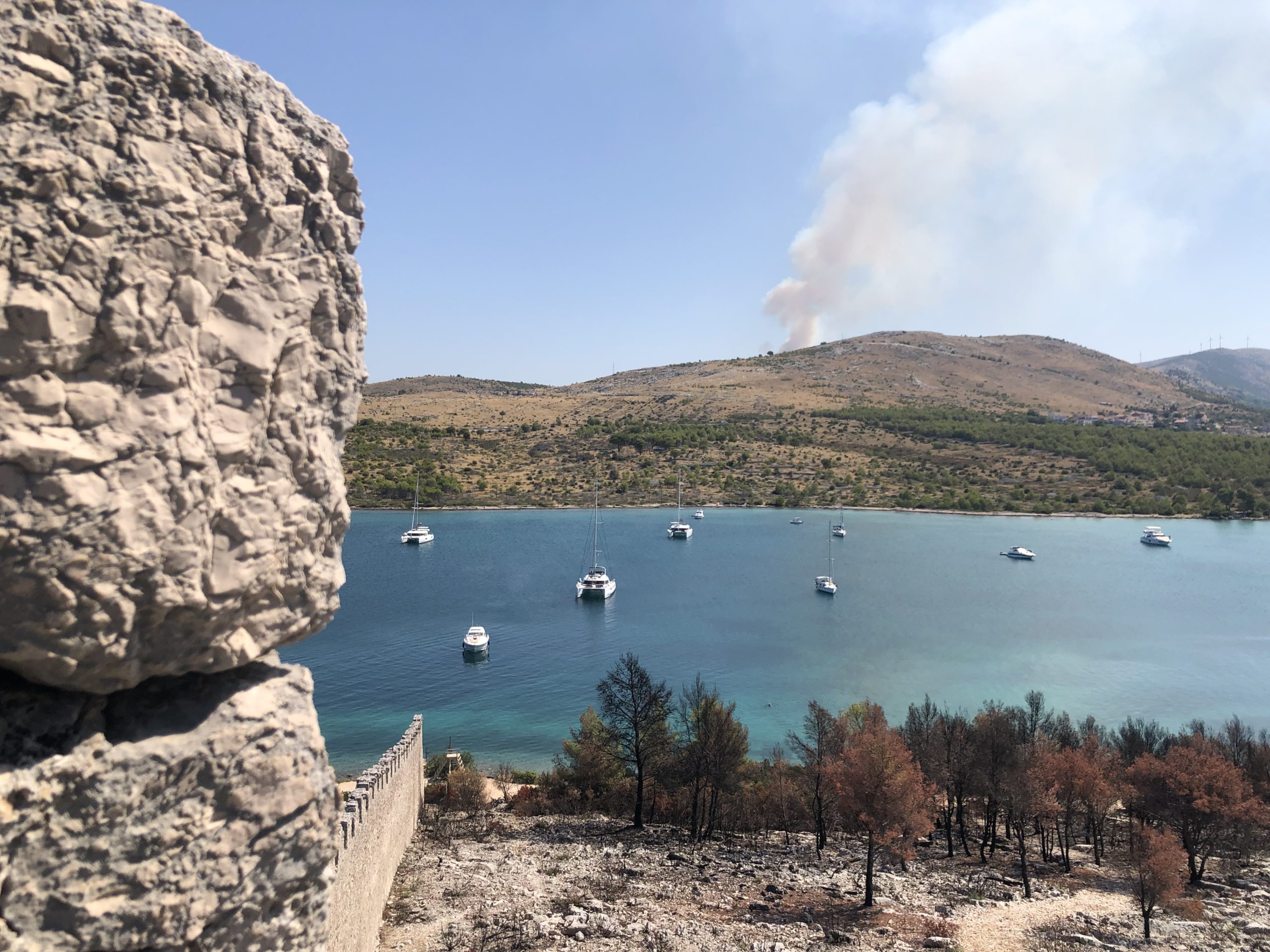 The captain will also guide you to the prettiest islands, villages, and coves. If it's your second or third time visiting, the captain can steer you towards places less traveled. Gulet trips are tailor-made journeys, so your input and your needs come first. Rely on the captain and crew for insight.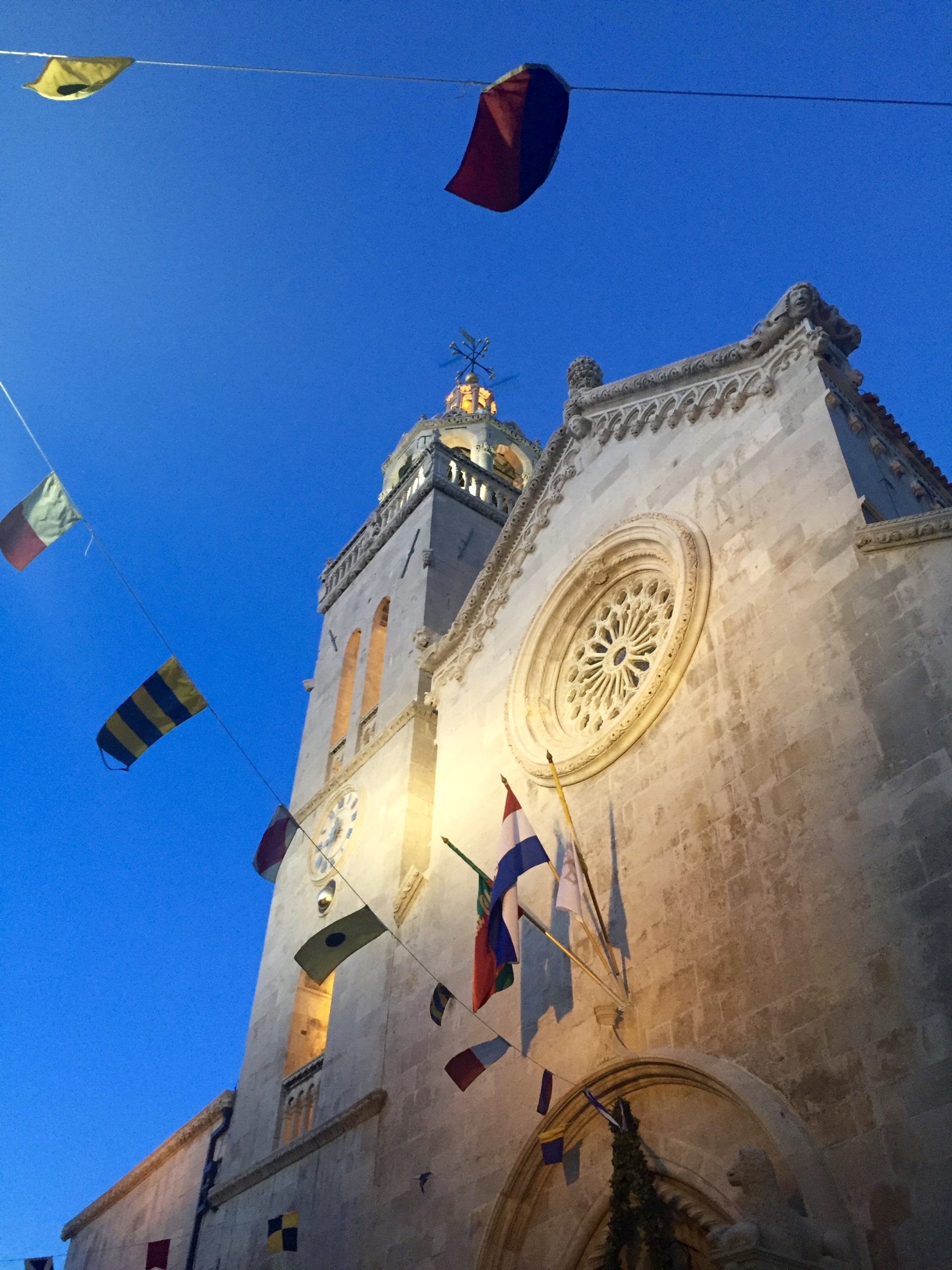 What if I want to see something specific?
Maybe you'd rather go further off the beaten path? Perhaps you are a history buff and wish to see Turkey's ancient ruins. What if you've researched a UNESCO World Heritage site that is along your route in Greece? Speak to the captain ahead of time and plan together.
What do I do all day on a gulet?
What don't you do is the better question. It all depends upon your idea of fun. My son's idea of fun is flinging himself into the sea in the shape of a cannonball, pencil, or starfish.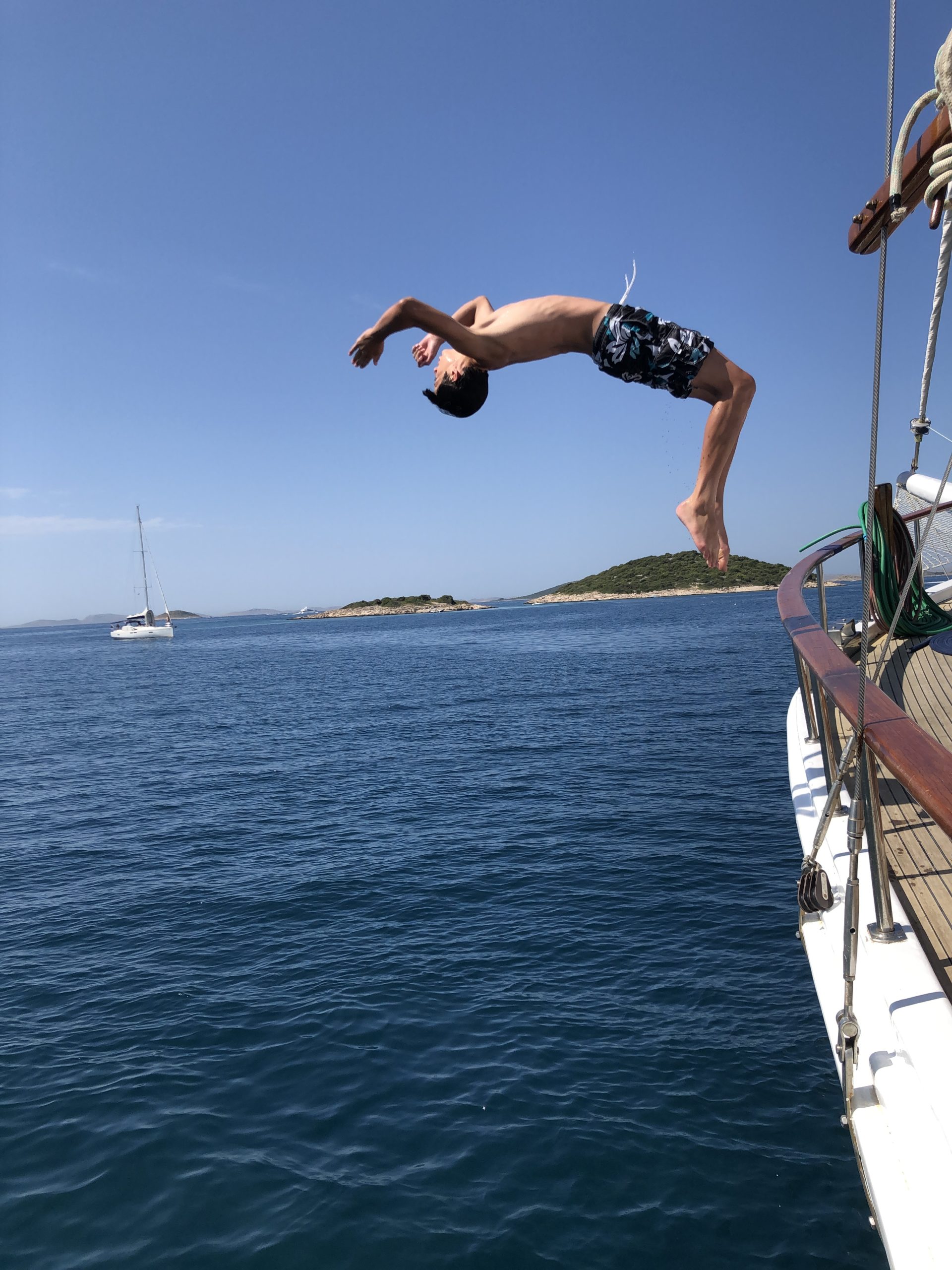 My daughter's idea of fun is waterskiing or tubing at break-neck speed. My nieces and nephews like to pile onto Grampy's paddleboard and tip him over. It isn't the primary use of a paddleboard but anything goes in the Mediterranean. Between the stand-up paddles, kayaks, and snorkeling gear, good luck getting everyone on board for lunch.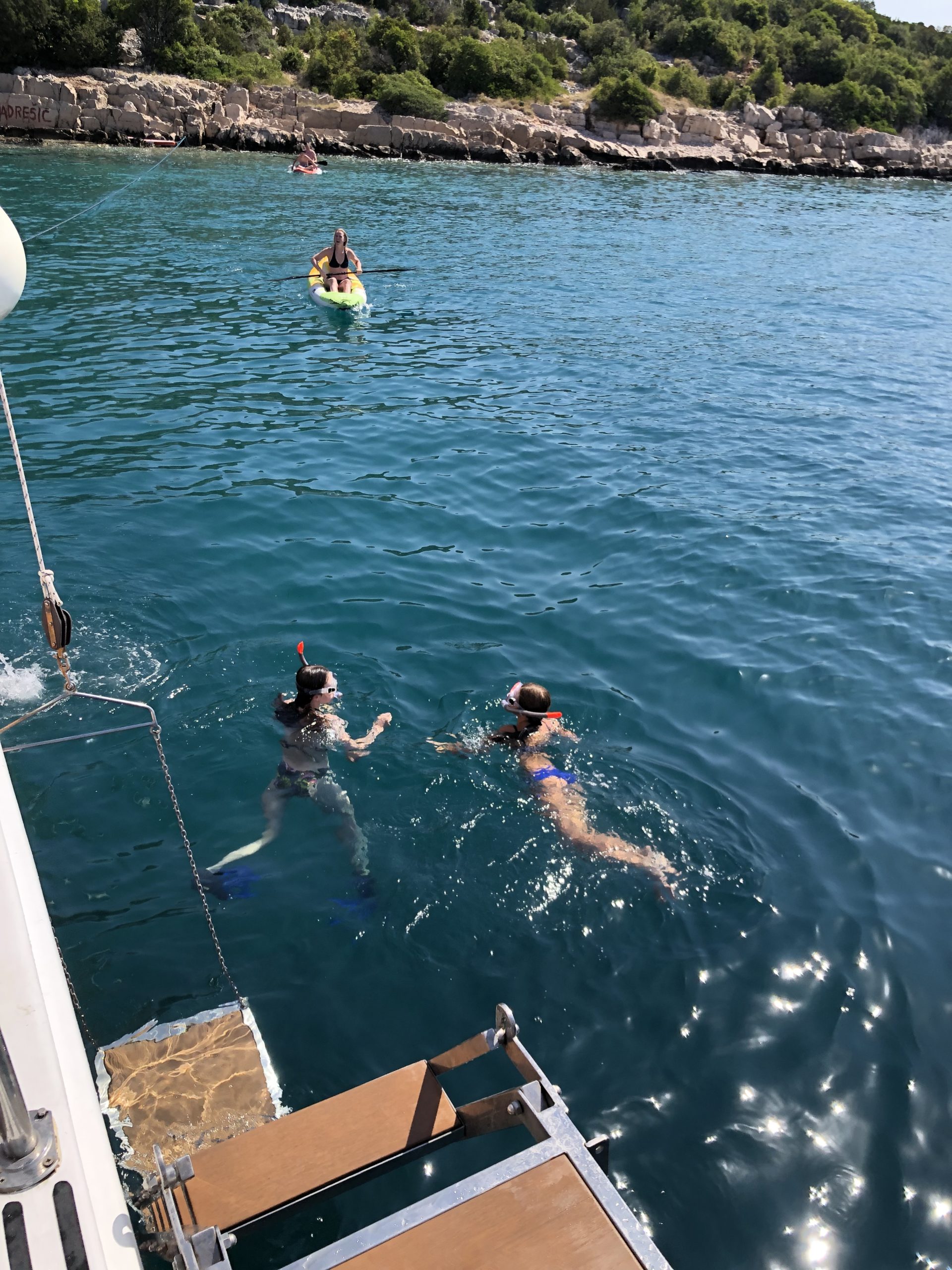 Grown-ups enjoy many of the aforementioned activities as much as the kids. For the less adrenaline-minded, there are soft, cushioned loungers placed at the bow for reading and a shaded daybed at the stern for napping.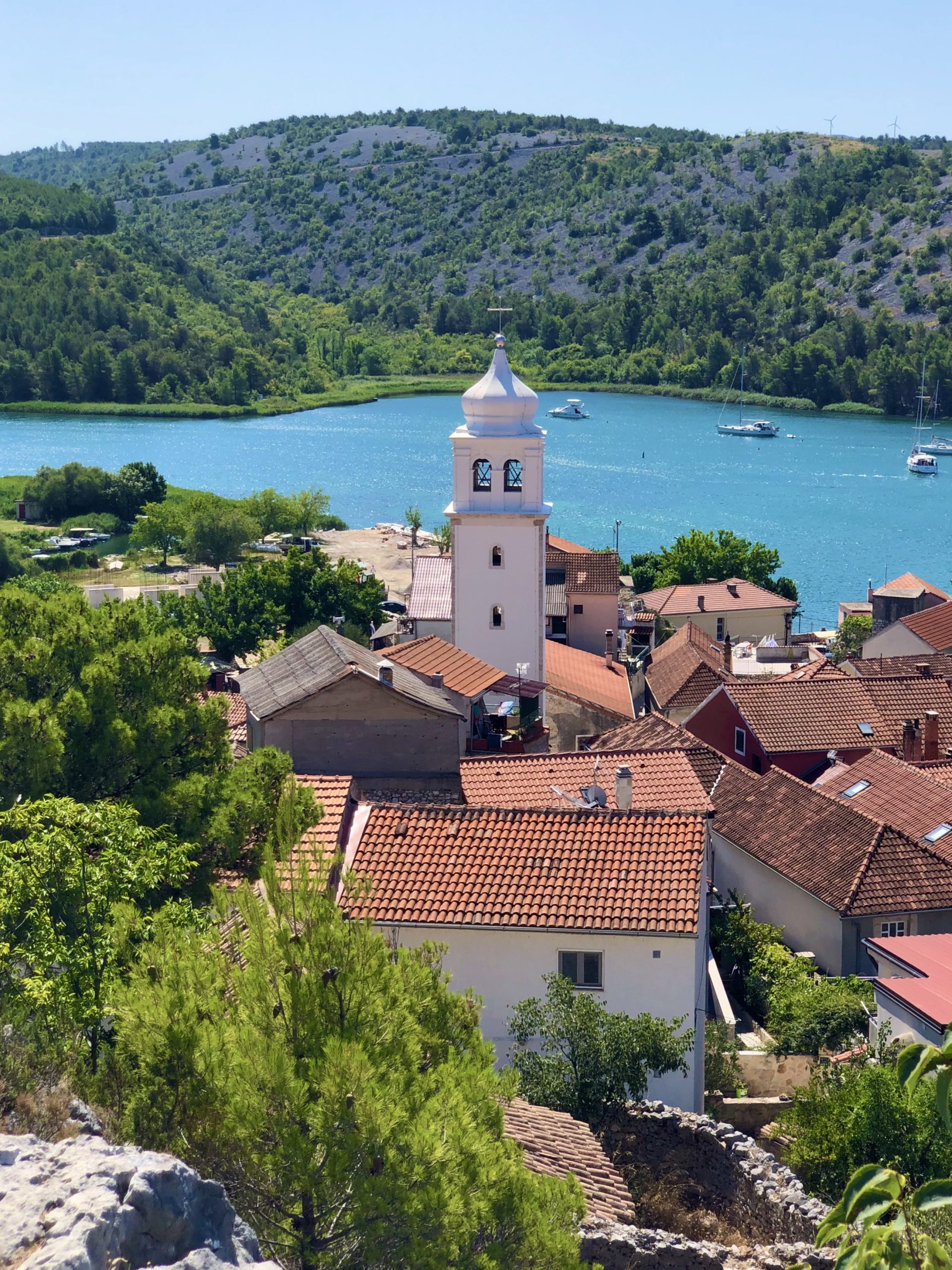 Let the crew shuttle you to an island via motorized dinghy. Rent bikes and ride through national parks. Hike to an island summit and photograph the world from above. Find a bar on a hidden back street and enjoy a pint of local beer. Swim from the boat to a remote beach bar and delight in the fact that no car engines can destroy the sounds of nature and your ocean view.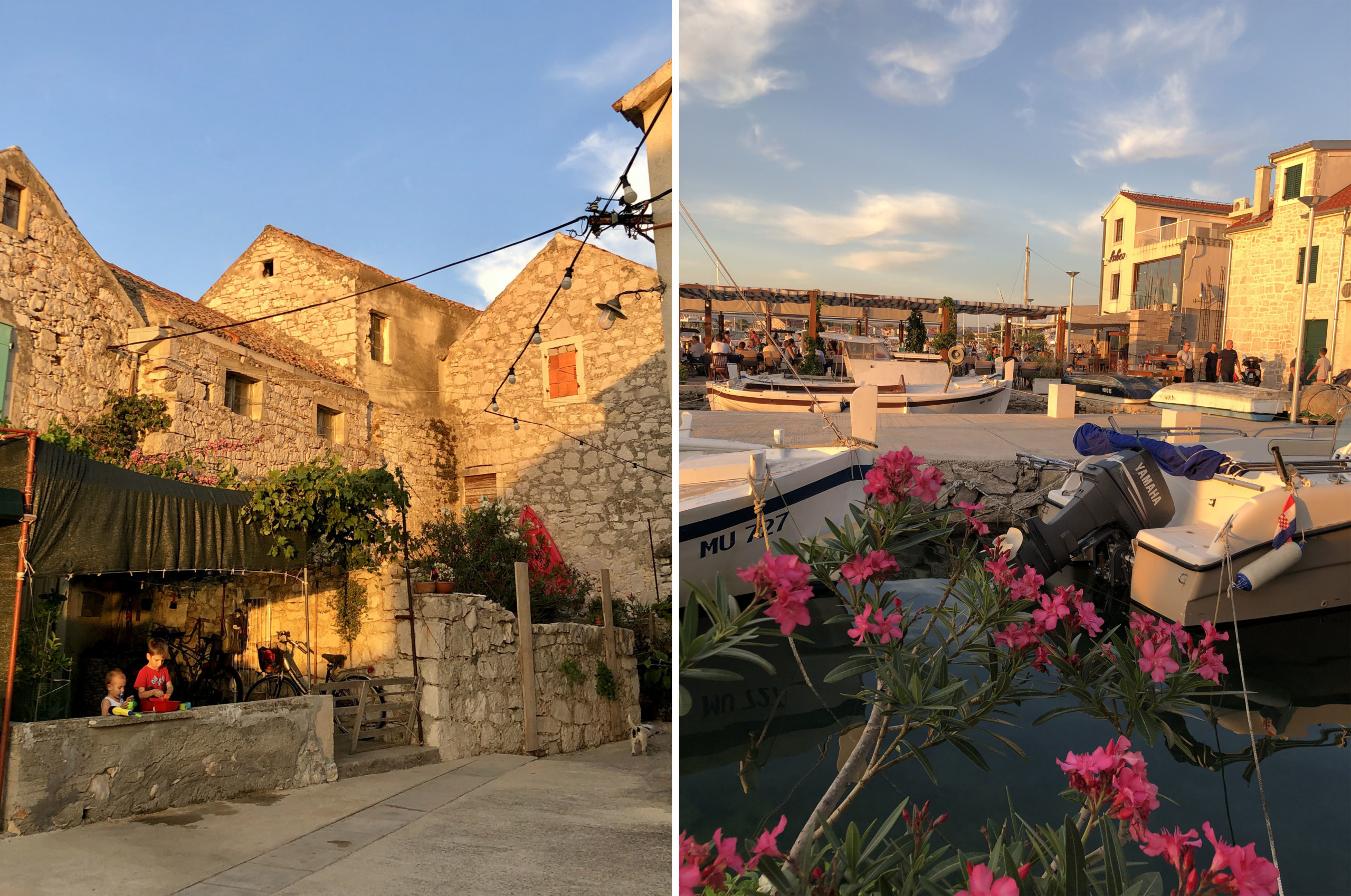 Shop in the village centers of the islands or visit an ancient stone church. Grab an ice cream and watch local kids and tourists play tag along the waterfront. Listen to the church bells chime the hour and have a drink or two in a lively plaza.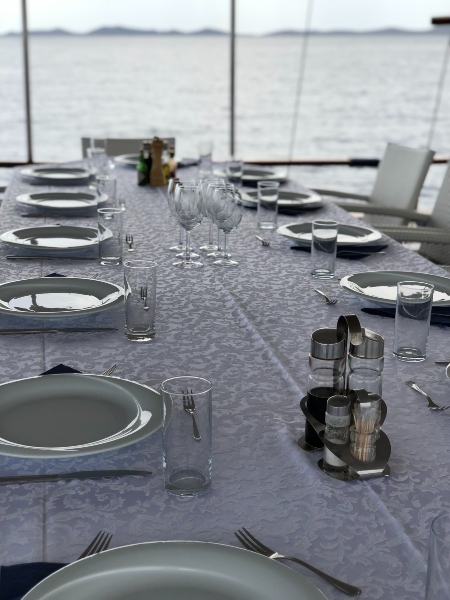 What are my meal options?
Typically, gulets offer two options for meals; half board and full board. Half board pricing includes breakfast and lunch, per day. Full-board includes breakfast, lunch, and dinner. What you choose depends on how often you imagine going off the boat for meals.
In the high season, the islands can be crowded, so this might influence your decision. We usually choose full-board and go to islands for pre-dinner drinks. However, even when we've paid full board, we've still enjoyed a lunch or dinner in the bustling villages. The crowds add a lively buzz to the island vibe.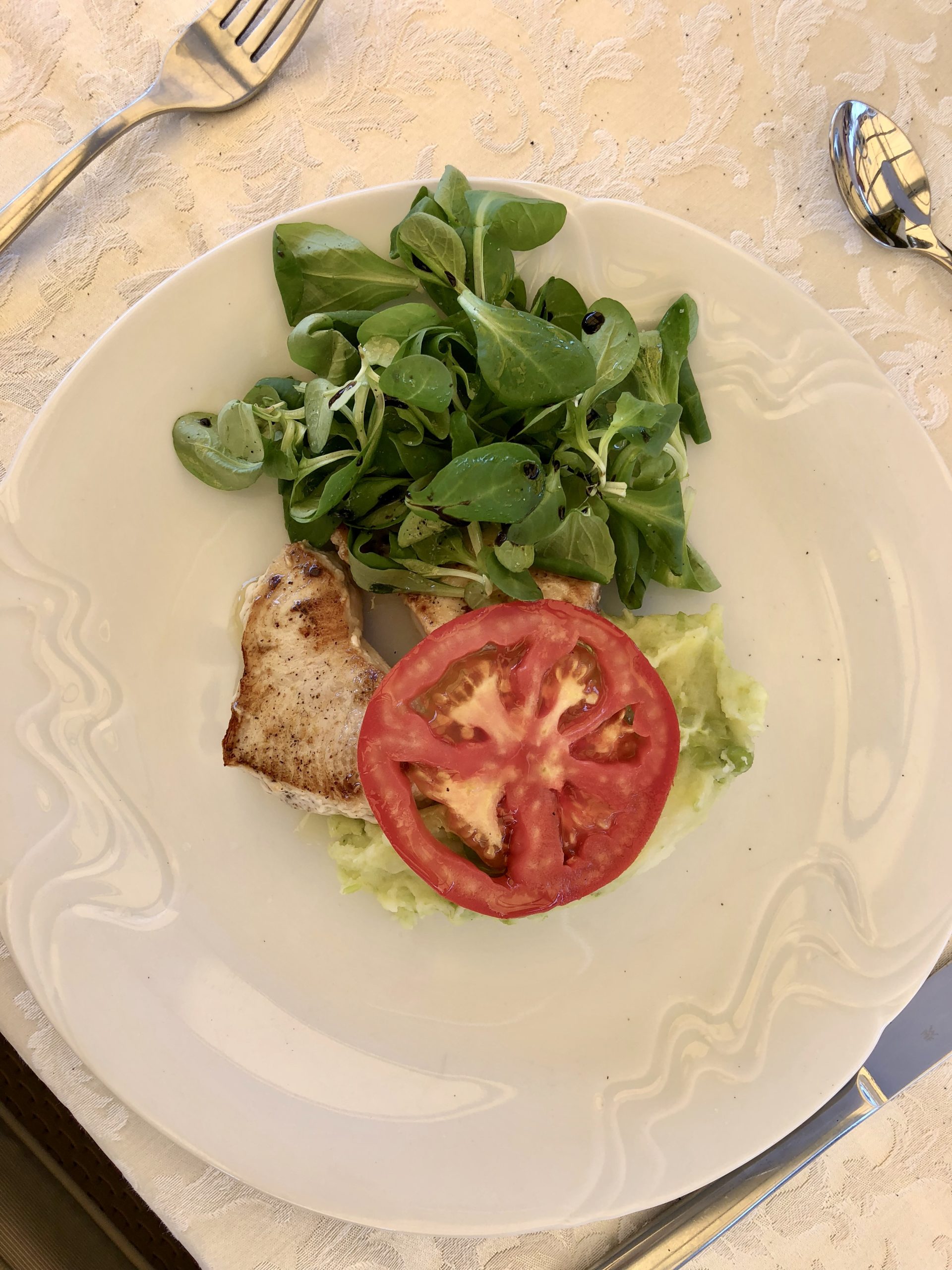 What kind of food will I eat on the boat?
The chef is likely the most popular person on the crew (but don't tell the captain). Having a private chef cooking meals is a true highlight of gulet life. Every seat has panoramic 360-degree sea views. Meals are multi-course and use fresh locally-sourced ingredients, sometimes fish that has been caught within the hour.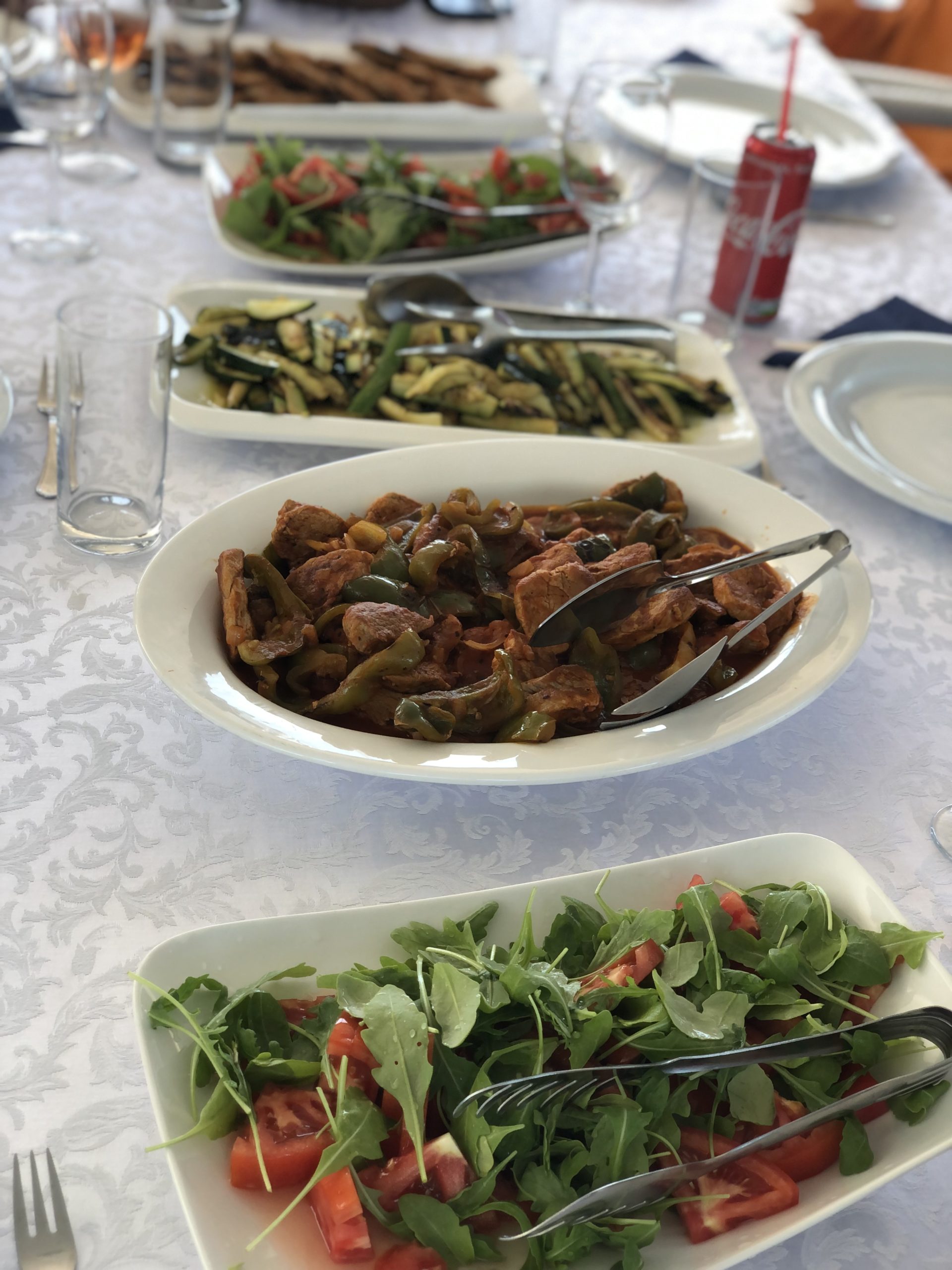 Fresh fish is typical, as one would expect, served alongside grilled vegetables, mezze-style salads, plump, salty olives, and Mediterranean spreads. Lamb, goat, and chicken are also served as well as pasta dishes. Breakfasts can be continental in style with eggs, bacon, yogurt, and pancakes or more indicative of the country you are visiting.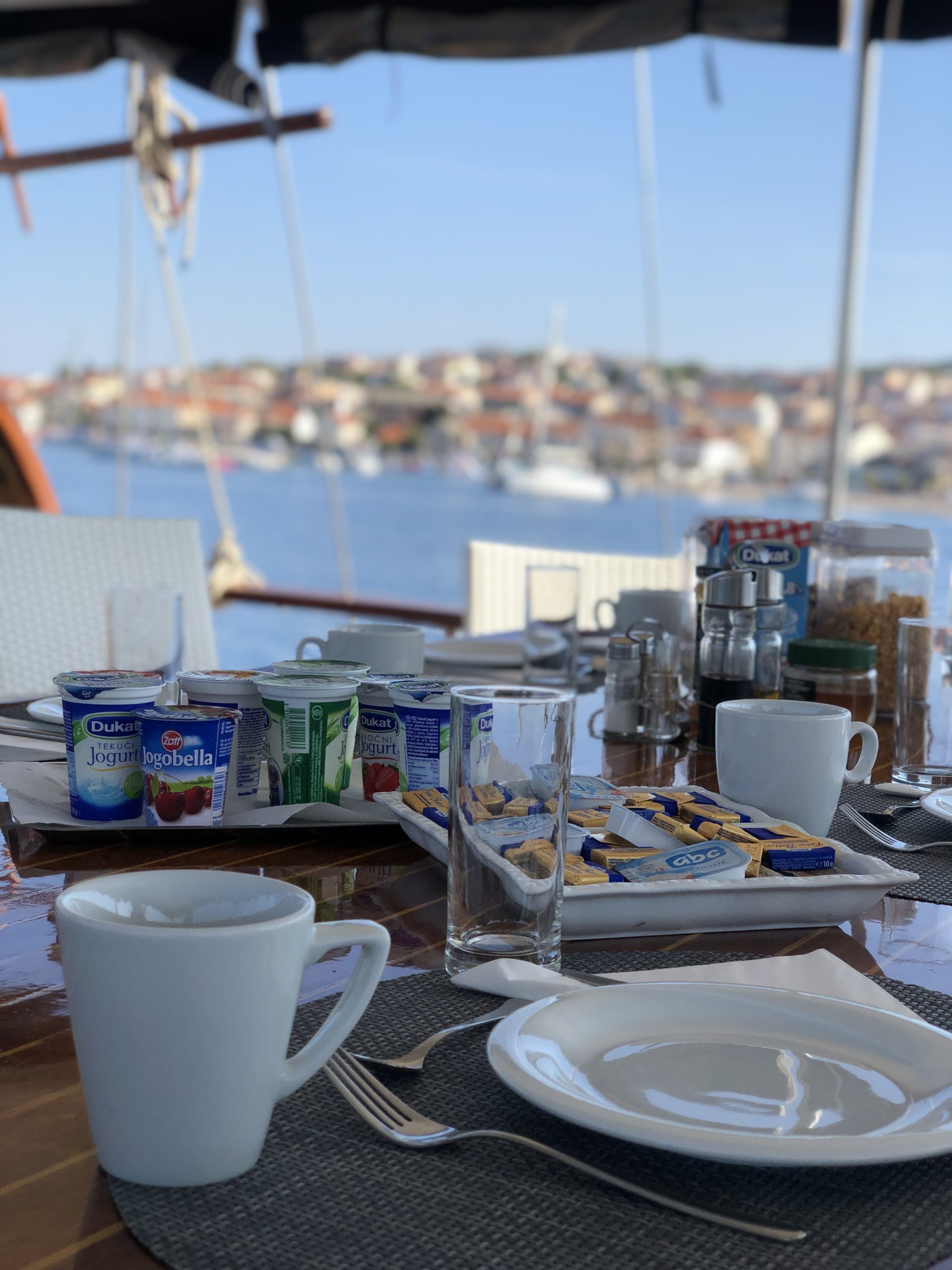 Insider tip: Alert the chef of dietary restrictions, likes, and dislikes in advance. Prior to your trip, you will receive a preference sheet that includes a section about food. Be clear, especially if you have picky eaters in the group. The chef is happy to make non-fish options for those who aren't fans, cater to vegetarians, carbo-holics, and anything in between.
Can I make any changes regarding food once we are on board?
You can certainly make adjustments as you go, but the more the crew knows upfront the better prepared they will be. For example, our first lunch on board was more formal than we would have liked. Afterward, we spoke to the captain who then relayed our changes to the chef. He hit the mark every meal from then on out. Guest happiness comes first, always.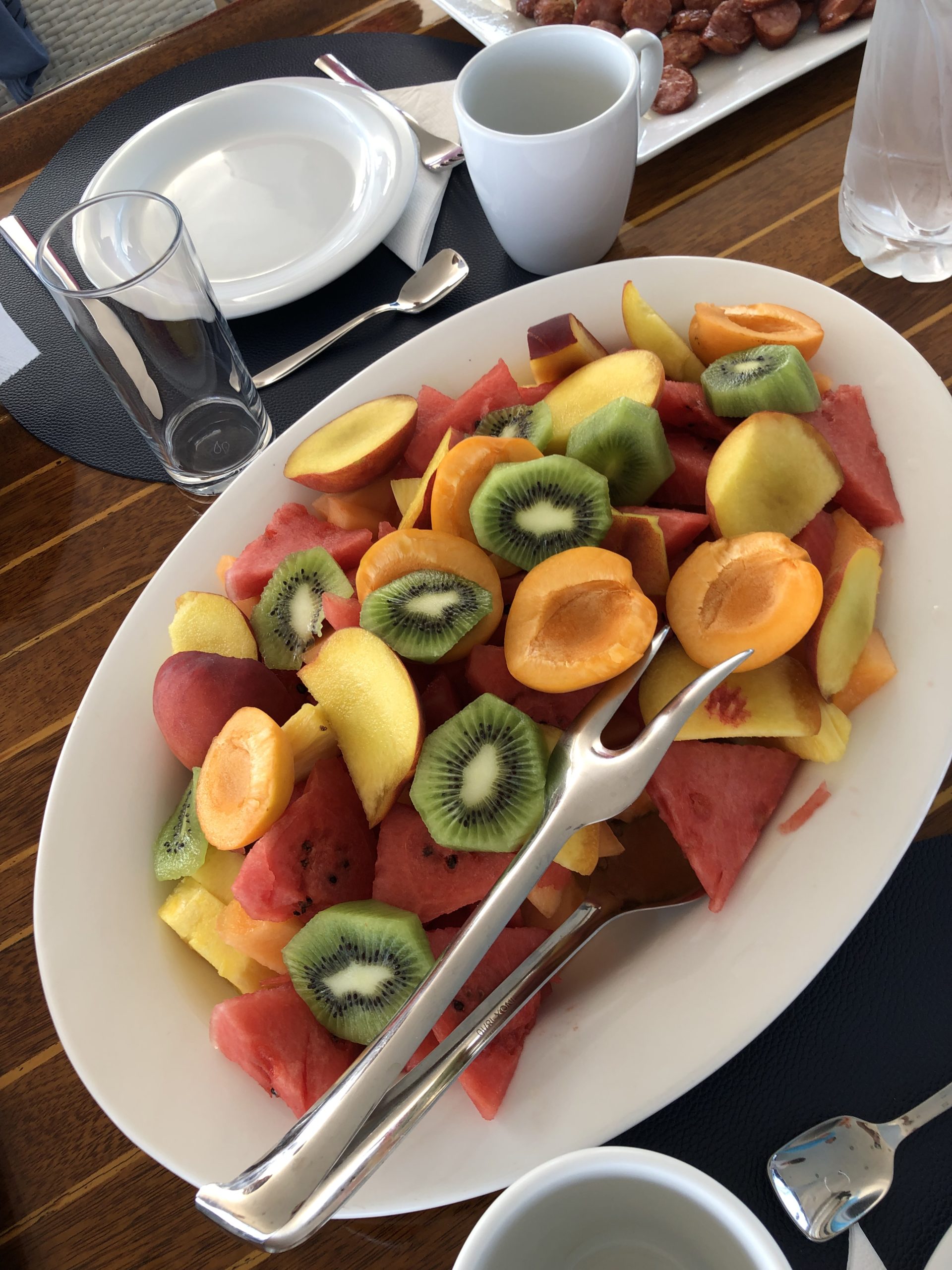 Insider tip: Gulets host families from around the world. As you might imagine each culture has its own customs, habits, and dietary preferences. Spanish guests might choose to eat lunch at 2 pm and dinner at 10 pm while families with small kids would like to have lunch at noon and dinner at 6 pm. The more specific you are, the happier everyone will be.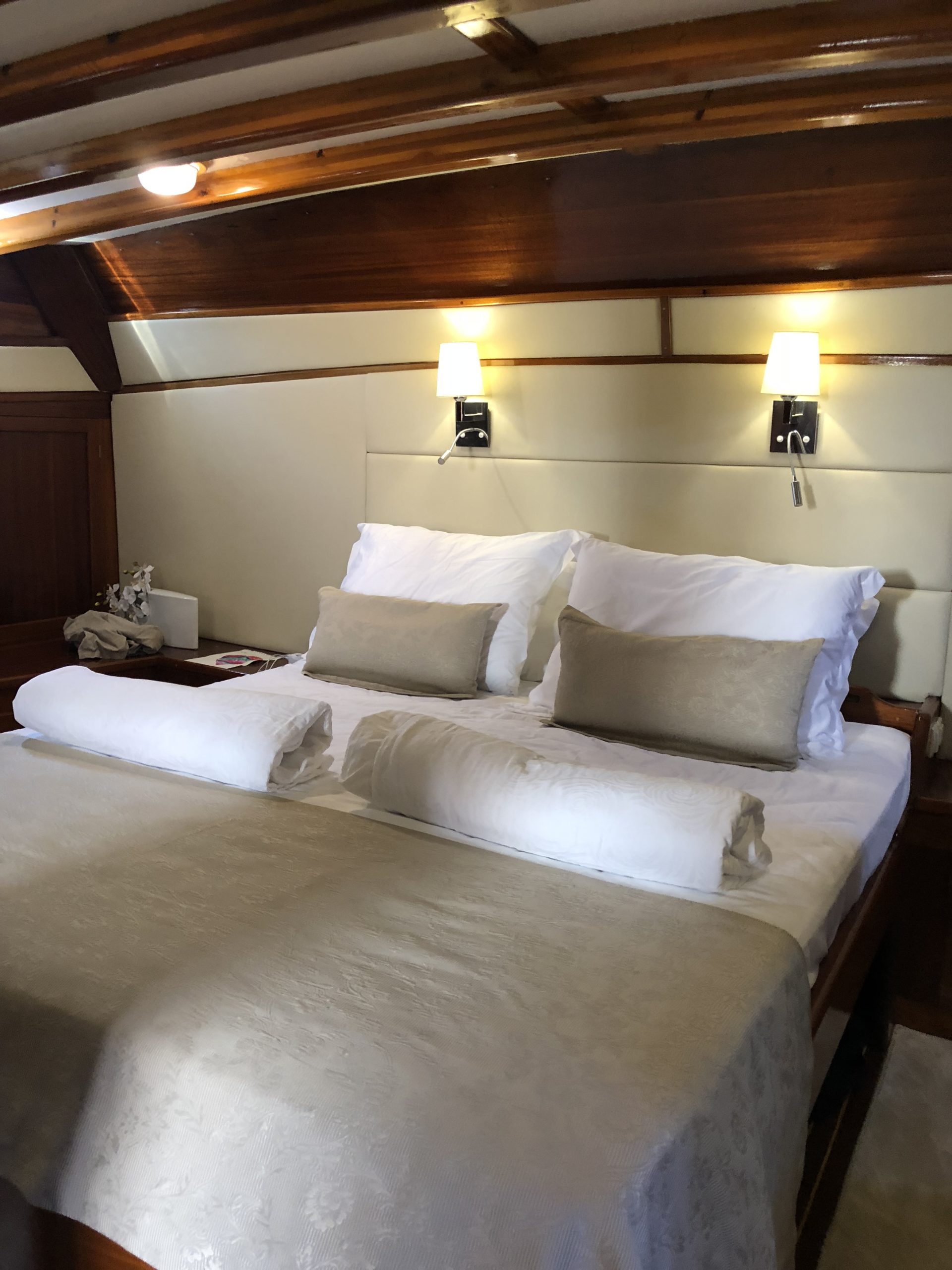 What are the cabins like? Is it easy to sleep?
Most gulets have simple and comfortable cabins. The master cabin (some gulets have two) is the most spacious. All have en-suite bathrooms with showers. When looking at boat descriptions, note the difference between 'home-style' toilets vs 'vacuum-style'. (Vacuum-style toilets do not allow any paper products to be flushed.)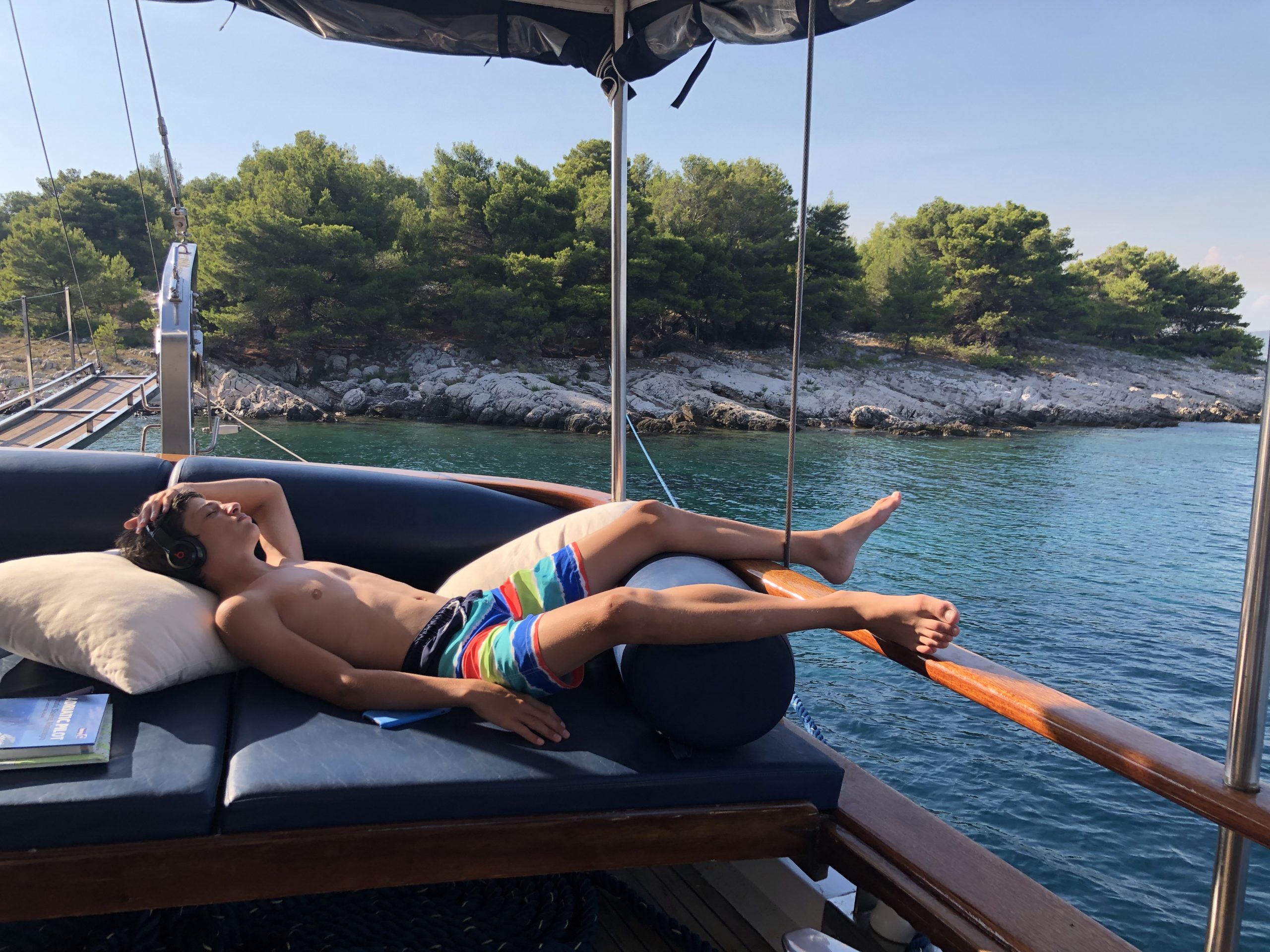 Truth be told, you will spend very little time in your cabin, regardless of how nice it is. Gulet life is mainly above deck, eating, drinking, chatting, and soaking up the sun.
I love being rocked to sleep each night by gentle waves in a small, remote bay. Our family usually chooses to avoid slips in the marinas. It's a personal preference that we tell the captain before departure.
Marinas tend to be noisy as the boats are lined up beside one another. If the boat next to you has guests who want to party all night you may not get much rest. The upside of a slip, however, is that you can meet people in neighboring boats and can come and go as you wish to explore the villages.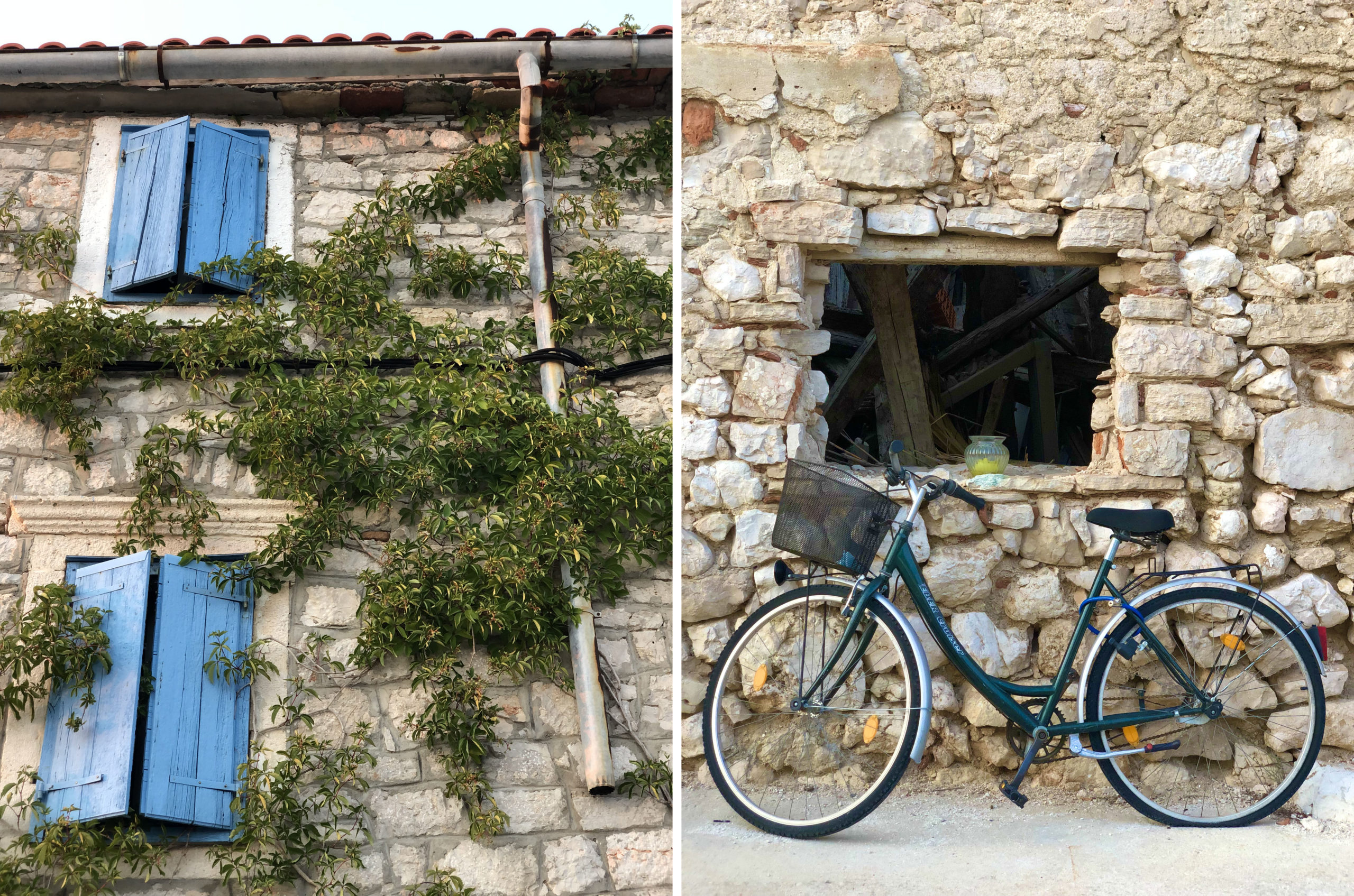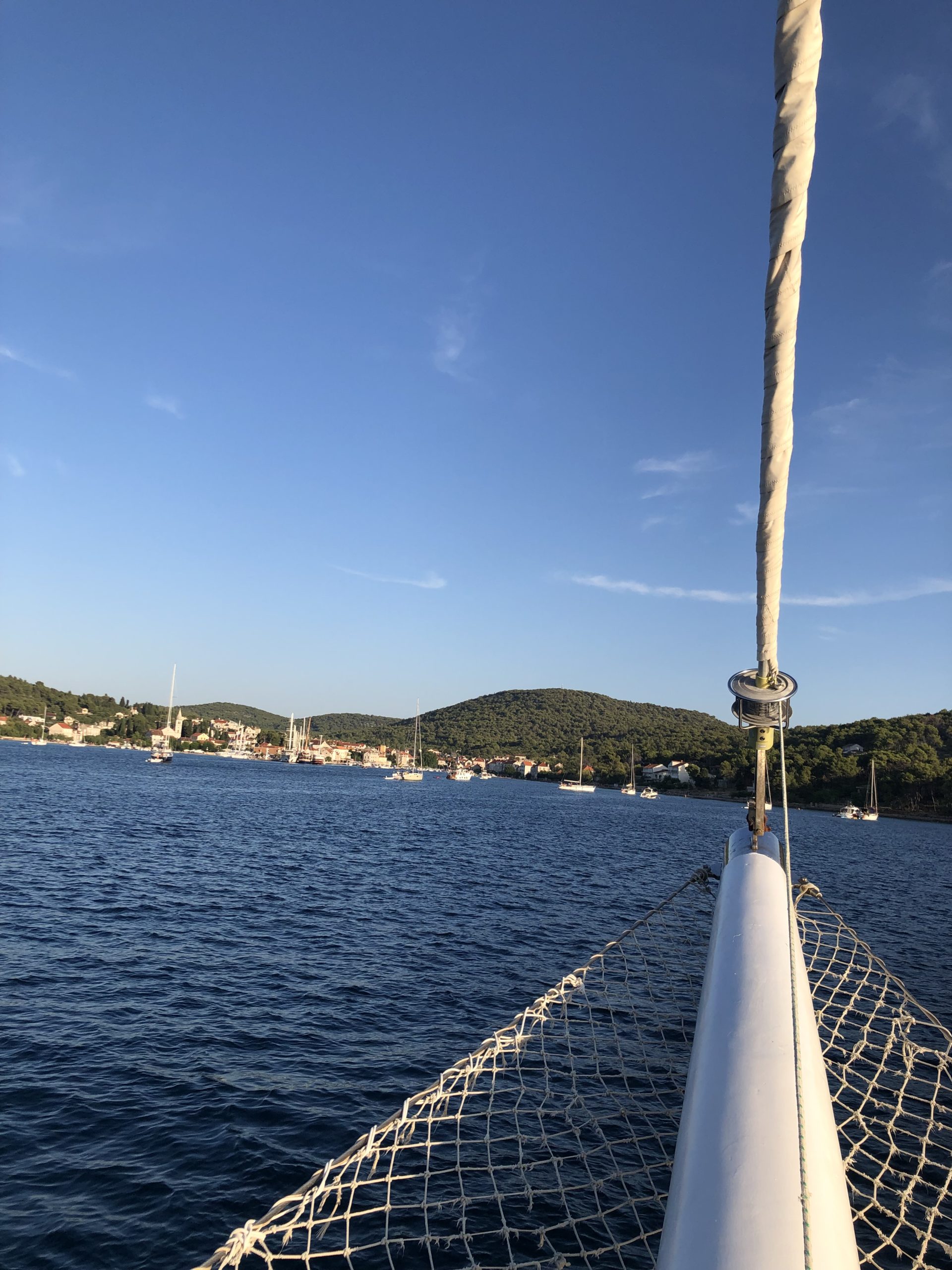 What do I pack?
One of the main draws of a boat trip is how little you need. Days will be spent barefoot and in a bathing suit and cover-up. Nights on the boat are casual, shoes not required, or even allowed on the beautiful wooden decks.
On the days or evenings you spend island hopping, flip flops and sneakers will suffice. Cobbled streets will render anything with a heel useless anyway, so save that precious luggage space for souvenirs.
Round out your packing list with sunscreen, shorts, and t-shirts. For women, add a few maxi dresses and you're all set. I thought I would wear make-up. I didn't. I thought I would dry my hair. I didn't. Each time I take a gulet trip, I pack less and less. By the next time, I will have it all in a carry-on bag.
When is the best time to go?
The high season for a gulet trip in the Mediterranean is considered June through August, as that is when the weather in Europe is typically at its best and the seas are warm.
Unsurprisingly, the high season is also the most expensive time to go. If you have flexibility, however, May and September are wonderful times to charter a gulet, and you will have fewer crowds to compete with.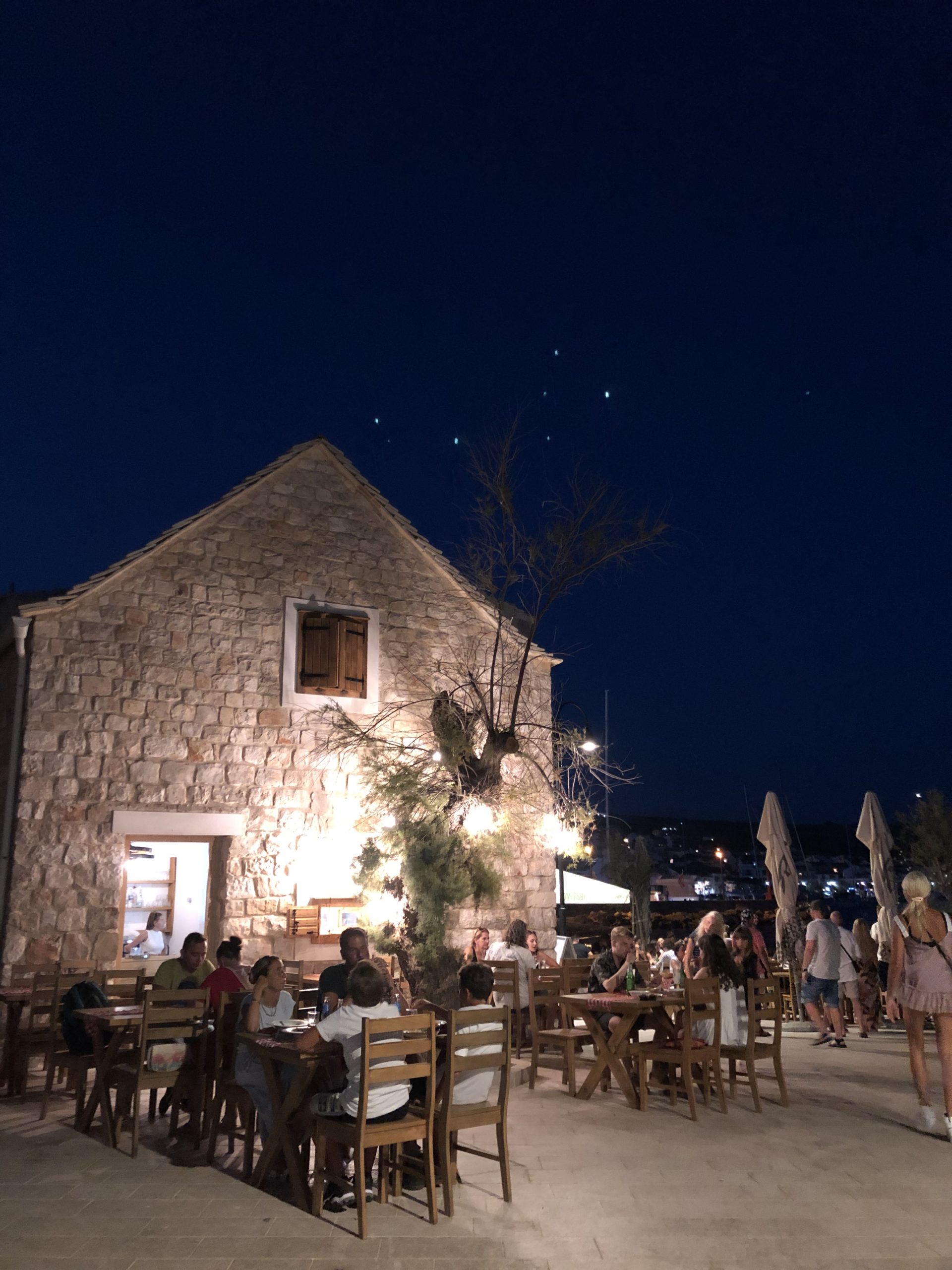 I don't mind the energy of the islands when they are in full swing. Maybe that's because I know that I can opt in and out of crowds at my preference.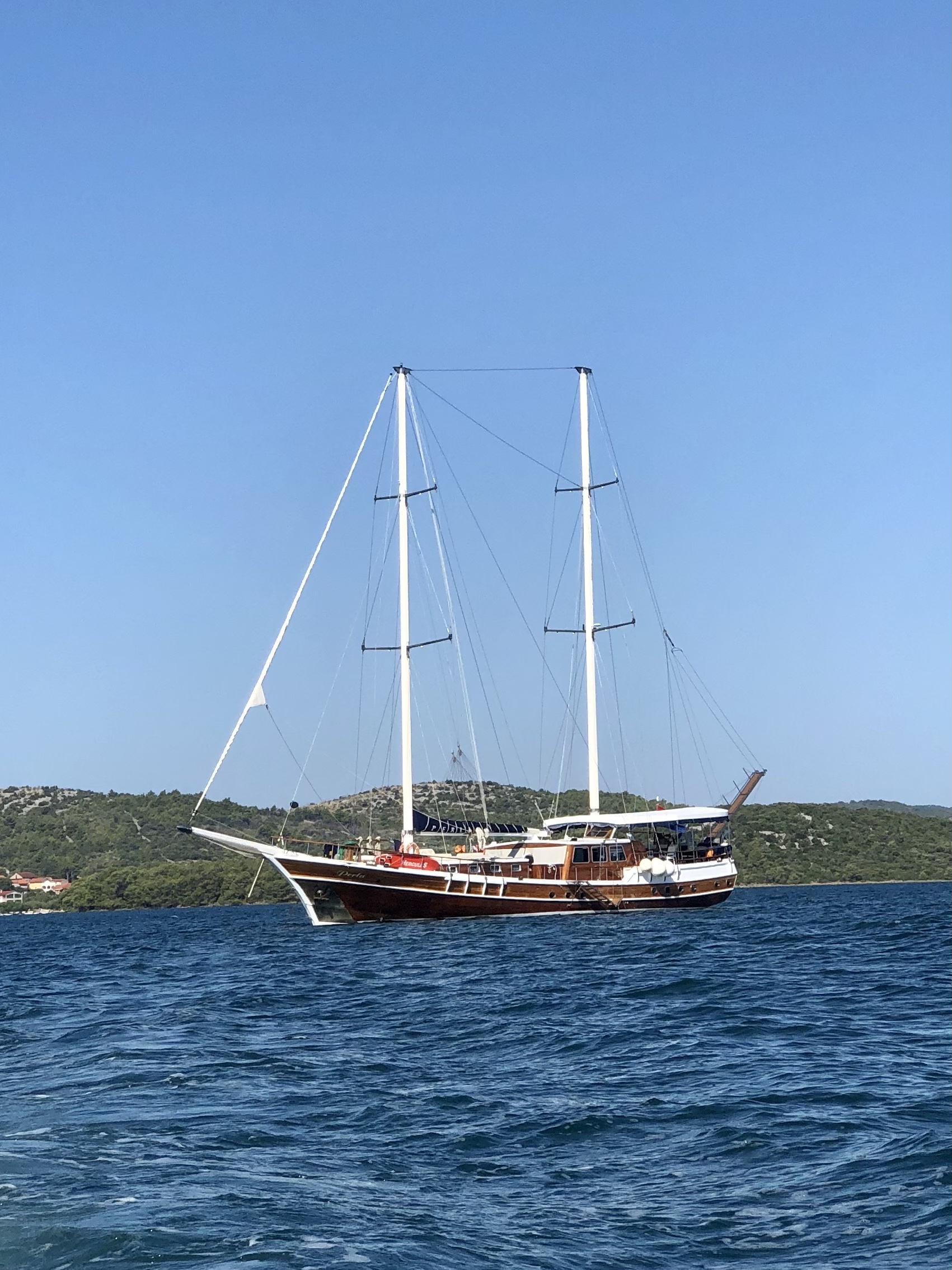 What should I know before I go? Any insider tips?
Look closely at the outdoor layout when choosing a gulet. Since most of your time will be spent outside, you want to make sure there is a good combination of shaded spaces and sunny spaces for everyone. For instance, my sweet spot, the daybed at the stern, is not a part of every gulet layout.
Check how many hours your charter allows the generator to be on and use those hours wisely. If you tend to get hot while sleeping, use as many hours for air conditioning overnight. Should you need more hours, you can speak to the captain about paying a surcharge.
Water is precious on a gulet and water tanks are refilled based on use. Conserve water by taking fast showers so that you don't run out in an unlikely place.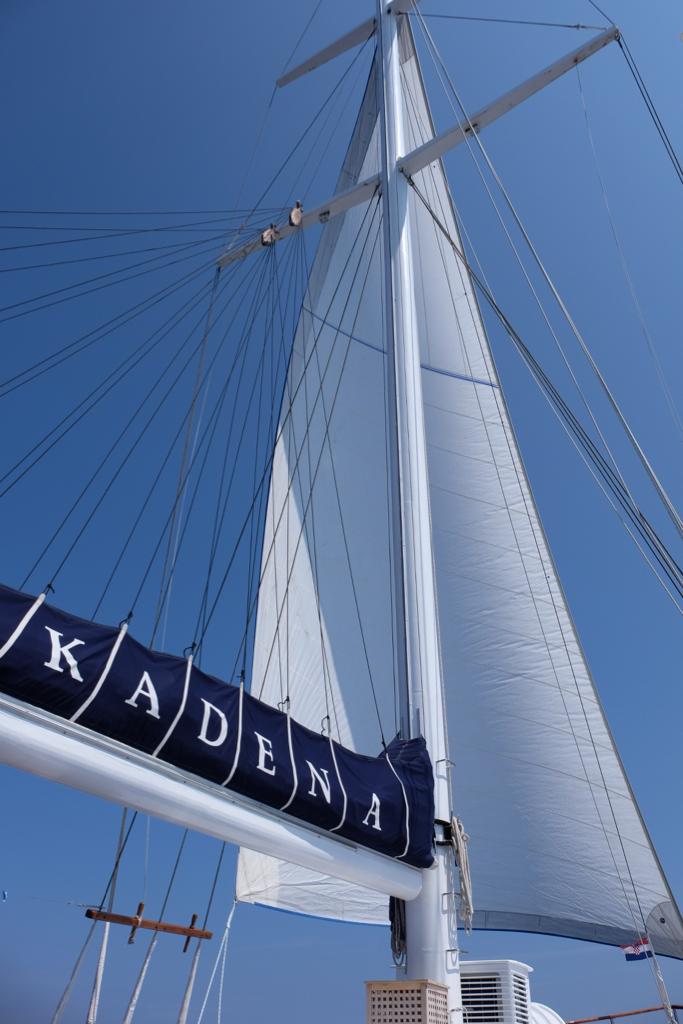 Prepare to be flexible. Should the captain discover a certain bay or marina is overcrowded, he may want to change course. Or, perhaps the weather pattern or winds dictate a new route. Trust your captain. This is not his first rodeo.
If you are a photographer, remember a waterproof camera bag for kayaking or paddleboarding.
Tipping is always welcome. Should you choose to show appreciation for a wonderful experience, 5-12% of the charter price is customary. You can choose to divide the tip amongst the crew and hand it to them individually or ask the captain to divide it for you. The local currency is preferred but US dollars are fine too.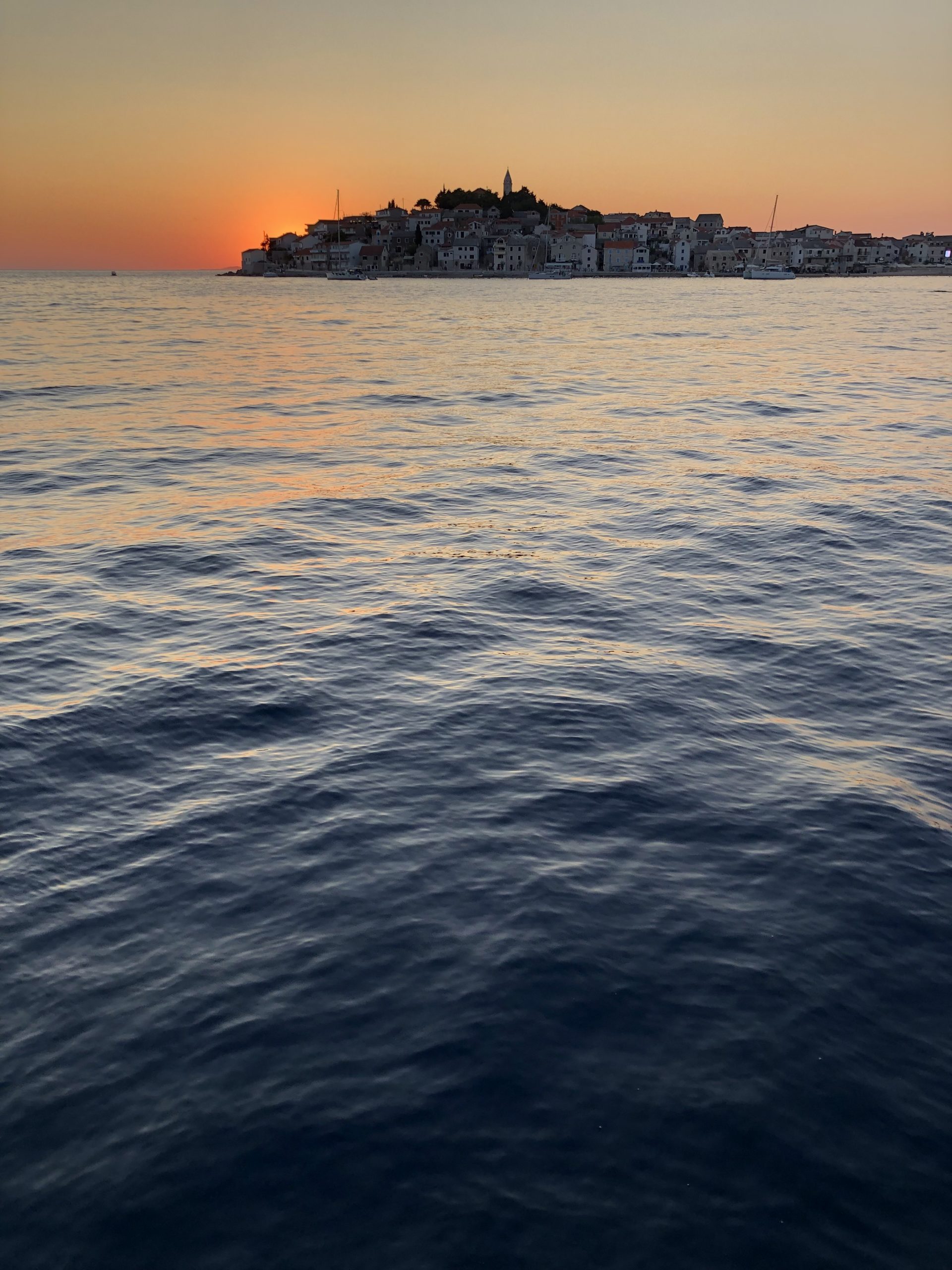 Sign me up!
The circadian rhythms of days at sea are enchanting. Each 24-hour period is seemingly the same but with ever-changing scenery are nothing at all alike. On a gulet, I am constantly torn between wanting to do everything and do nothing at the exact same time.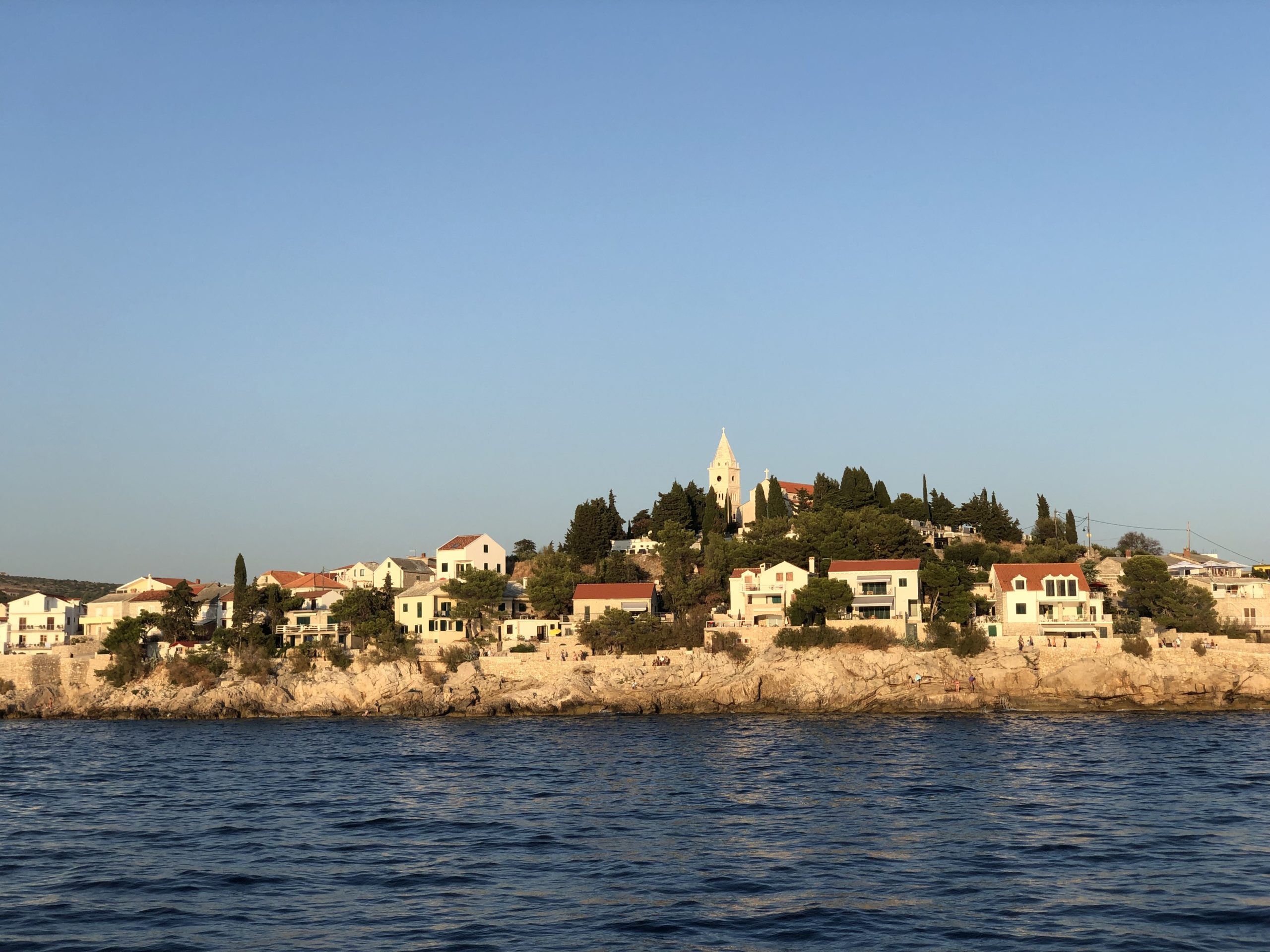 Colors most certainly define the Mediterranean—blues, greens, whites, naturals. But perhaps gold is the most critical color in the palette as it's the catalyst for change in all of the other colors. The golden light is what creates the variables in the blues, the nuances in the limestone, and the richness of the greens. The light is then what creates the thousands of other unnamed, undefinable colors that you don't even realize you are seeing.
Are you ready? The team at CIRE is on standby. They can direct you to the boats, captains, and crews to help you curate this trip of a lifetime. Or possibly, more than once in a lifetime.
(Looking to charter a private yacht in the Caribbean? Read this!)
*******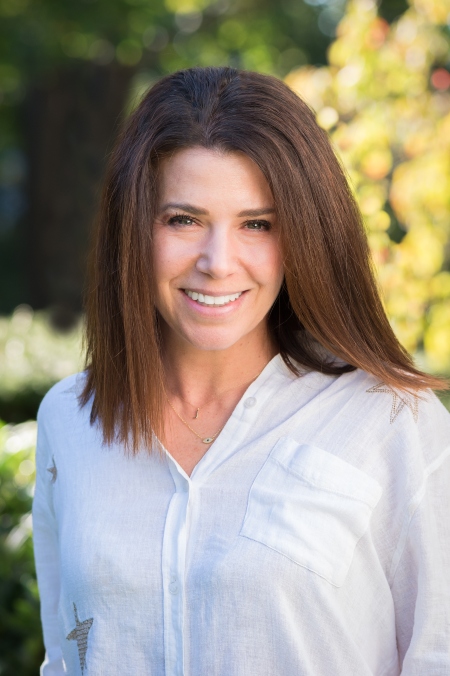 Jamie Edwards is an avid traveler, travel writer, and photographer. She launched I am Lost and Found, her adventure/luxury travel website after 25 years of living and traveling around the globe. Jamie's goal is simple: to inspire travel. Keep up with Jamie's adventures in travel here.
CIRE Travel is a full-service travel agency headquartered in New York, NY. Our expert team supports clients across the country and around the world.
---
Where in the World Do You Want to Go?
Inspired to plan your next weekend getaway, vacation or trip of a lifetime? See that form below? That's all it takes to begin your next epic travel story.