The real-life paradise of Seychelles is everything you imagine it to be. Swaying palms, tropical forests and glorious beaches greet you. Spectacular views of the Indian Ocean and native Takamaka trees are part of the unspoiled beauty of the islands. Perfectly located in Intendance Bay is Banyan Tree Seychelles luxury resort. Certainly, Seychelles is everything we dream paradise to be.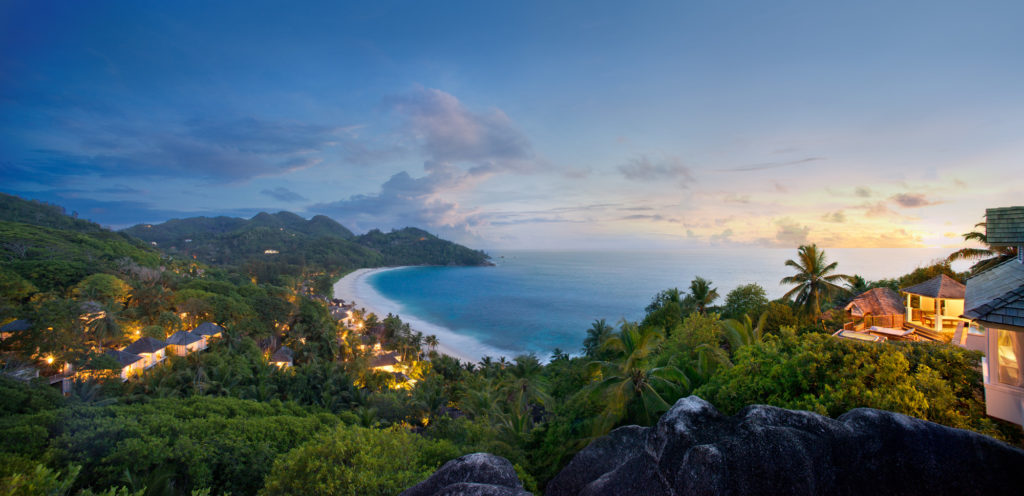 Eric Hrubant CIRE Travel's CEO and chief travel planning officer, traveled to this East African country of 115 islands in the Indian Ocean last fall to experience Banyan Tree firsthand and connect with the management and staff. Eric says, "Banyan Tree's staff is the soul of this property. Everyone I had the pleasure of talking to there had been with the resort or the company for quite some time."
We asked Banyan Tree general manager, Fabrice Collot, about what brought him to the Seychelles and what drives his team to make the resort such a special place. "Upon my request, I was transferred from Banyan Tree Macau to Banyan Tree Seychelles. I had spent two years in Mauritius before going to China, and I had very fond memories of the Indian Ocean. It was a very easy choice," Fabrice explains. "Banyan Tree is very 'people centric.' The company offers many opportunities for personal and professional development. Banyan Tree Seychelles has the highest ratio of Seychellois managers amongst all 5-star hotels in the Seychelles. The company's social responsibility philosophy is to give back to the communities where we operate. Happy employees make happy guests. It is as simple as that."
Do Everything or Nothing at All at Banyan Tree Seychelles
Solitude
Sainte Anne Marine National Park is comprised of six islands off the northeast coast of Mahé Island, Seychelles. "It faces Eden Island and four other smaller islands, so it's very serene. There are a lot of fish and nice small, secluded beaches. You can spend a day there and feel like you are the only one on the island," says Fabrice.
Deep Sea Fishing
"The Seychelles is a fisherman's paradise. You can go deep sea fishing for tuna, sailfish, swordfish or dorado. Each time you go out, you can come back with at least 250 pounds of beautiful, delectable fish. It's a fun day at sea with friends, a lot of food and of course, drinks," suggests Fabrice.
Photography
"For amateur photographers, like myself, the Seychelles is a beautiful place to take stunning pictures of captivating sunrises and sunsets. There is very little light pollution at night, so you can see the Milky Way and infinite stars," Fabrice notes.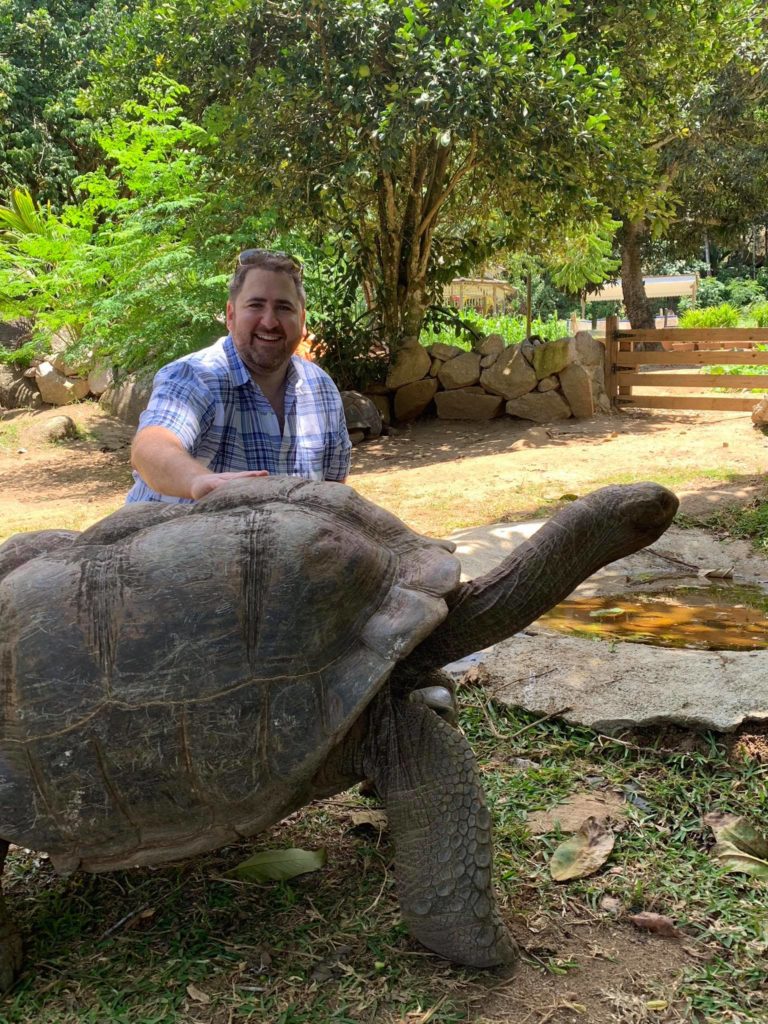 Turtle Sanctuary
"Banyan Tree Seychelles is a homing zone for turtles to lay eggs each year. Turtle season begins in October and ends in February, when the last nest hatches and the final baby turtle crawls to the sea. You can join our Wildlife Conservation and Rehabilitation Center officers on their daily beach patrol to witness this unique experience," Fabrice explains.
Spa
Banyan Tree luxury spa is a sanctuary for the senses – a place for physical, mental and spiritual renewal. As a pioneer of the Tropical Garden Spa concept and Asia's first upmarket oriental spa that focuses on a non-clinical and holistic approach based on traditional Eastern healing therapies, Banyan Tree Spa offers an exotic blend of ancient health and beauty practices passed down as generational heirlooms. Yoga is a part of the Seychellois culture, and there are classes available at Banyan Tree, as well as a gym.
Dining
"Our resort features three restaurants: our signature Thai, Arabic and international cuisines, plus two bars that serve snacks. We host two weekly theme nights with Italian and Creole meals, and grill meat and fish on a massive BBQ located on our terrace every evening," says Fabrice. "We have two very fun communal dining experiences. The first is based on the local Creole culture and is called Moutya, which blends local food, dance, music and rum pairing. The second is based on our beach's first owner Mr. George Harrison of the Beatles, featuring live music and Indian food to commemorate Mr. Harrison's conversion to Hinduism."
Banyan Tree has selected romantic spots across the resort for intimate couple dinners. Finally, the villas overlooking the Indian Ocean are a perfect setting for a "do-it-yourself" BBQ. The menus and dining experiences are inventive, as the variety of fresh and eclectic food seems infinite.
Banyan Tree Seychelles is Ideal for Destination Weddings and Honeymooners
Fabrice explains, "Location, location, location! We are located on one of the most beautiful beaches in the world, which provides an incredible setting for pictures of a lifetime. Because our luxury resort is small, our staff tailors every experience. Every couple has a mental picture of what their honeymoon should be, and we are here to make it happen! On the practical side, unlike in the Maldives, a couple who marries in Seychelles is legal. If honeymooners get married at Banyan Tree, they have a marriage certificate that is recognized in most countries in the world."
How Banyan Tree Makes Our Clients Feel Welcome and Like VIPs
Banyan Tree's brand promise is based on a low-tech, hi-touch concept. "At Banyan Tree Seychelles, we believe that anticipating CIRE Travel's guests' needs and being detail-oriented are our guiding principles, and we are committed to give them a very memorable experience in the Seychelles," promises Fabrice.
The reality is that there are several destinations on the planet that could qualify as paradise. What makes Banyan Tree Seychelles so magically unique is first and foremost the staff and how each team member seems to make it his or her sole purpose to make guests from CIRE Travel feel particularly welcome.
---
Where in the World Do You Want to Go?
Inspired to plan your next weekend getaway, vacation or trip of a lifetime? See that form below? That's all it takes to begin your next epic travel story.