There is no sound I can think of that compares to that of the African bush. Silence. Almost complete silence, except for the distant (and sometimes not so distant) roar of a lion, the slow, steady, padded thump of an elephant, the crunch of teeth on bone. The chorus of the wildlife.
What helped make Botswana especially magical was how remote and small I felt; hours and hours, sometimes an entire day without having seen another soul apart from our guide. I can't remember ever feeling so happily unplugged, and yet so blissfully connected.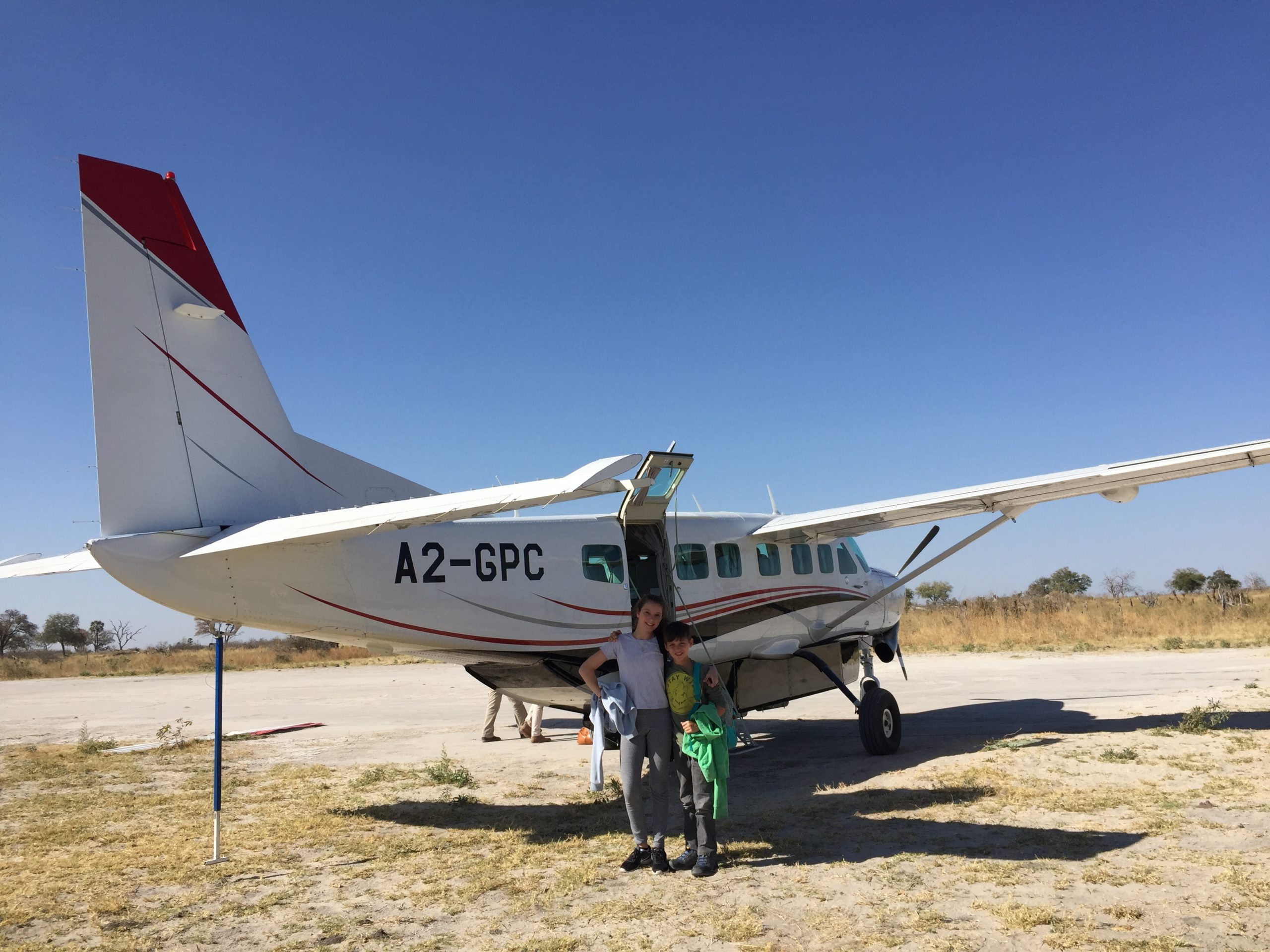 Into the Delta
We arrived by bush plane from Maun, having spent three nights in neighboring South Africa. A jeep picked us up on the tarmac, which was nothing more than a strip of land in the open plains.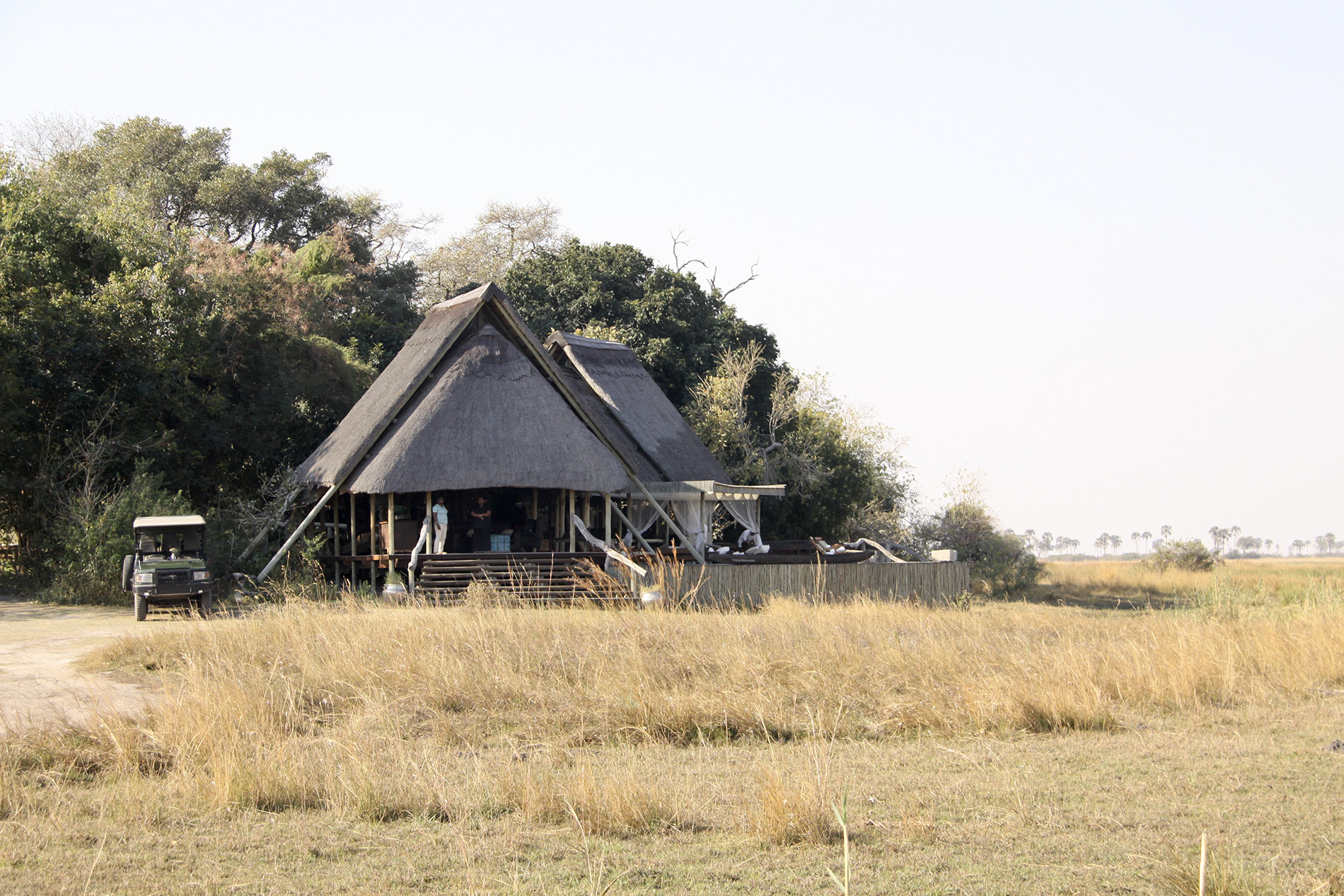 My son asked how long it would take to get to Selinda Camp, our home in the Delta for the next few days. He was eager to start the safari. Little did he know that it had already begun, as just a moment later we spotted a giraffe craning its long, spotted neck above the tree line.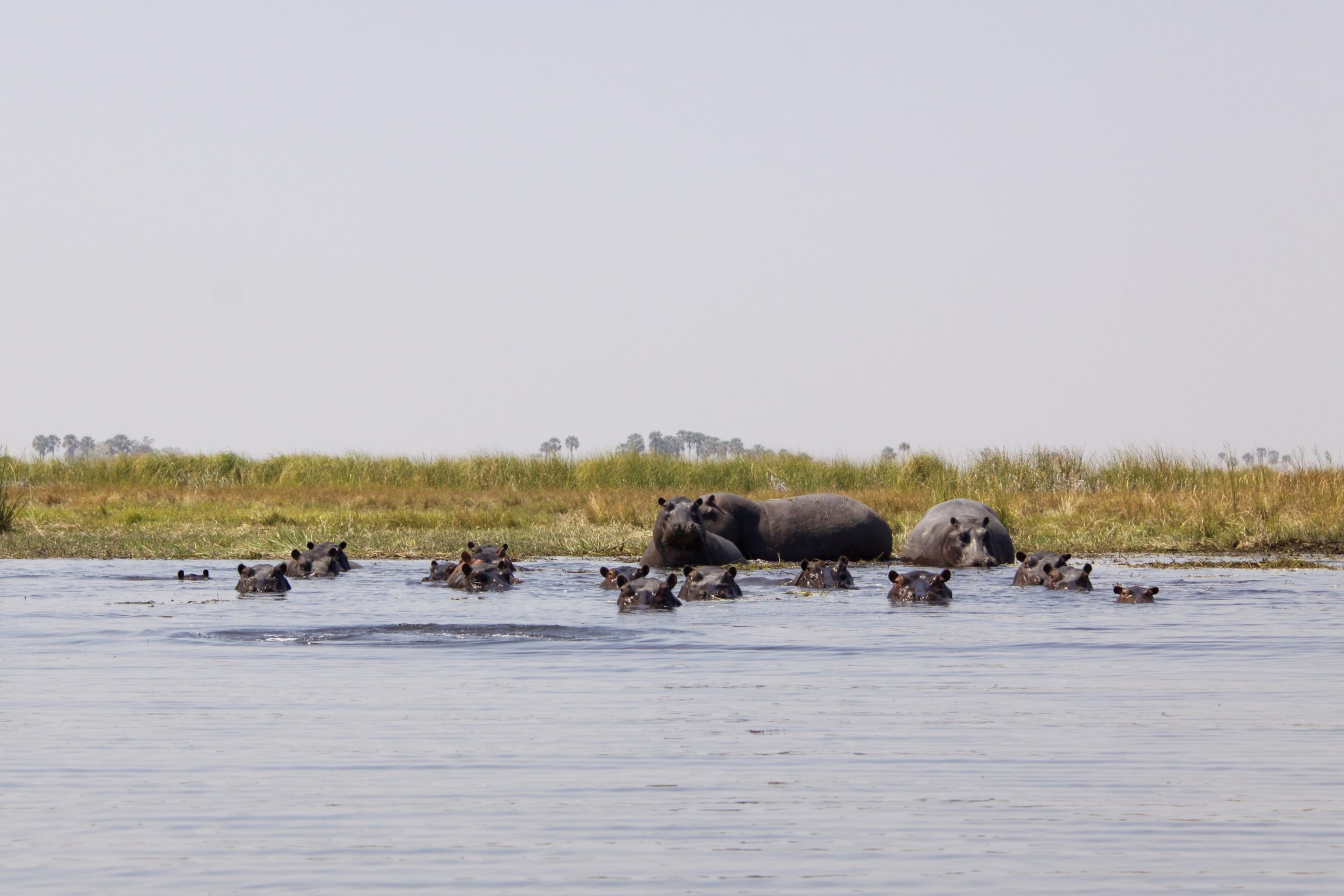 We hopped from the jeep and into a small boat to take us to camp. We passed a pod of hippos who were visibly unhappy with us for invading their peaceful waters. Our guide, Foster, knew the pod, and their habits, and gave them a wide berth. It was still quite unnerving to see their dark eyes slowly dip below the surface, never knowing where they might pop up next.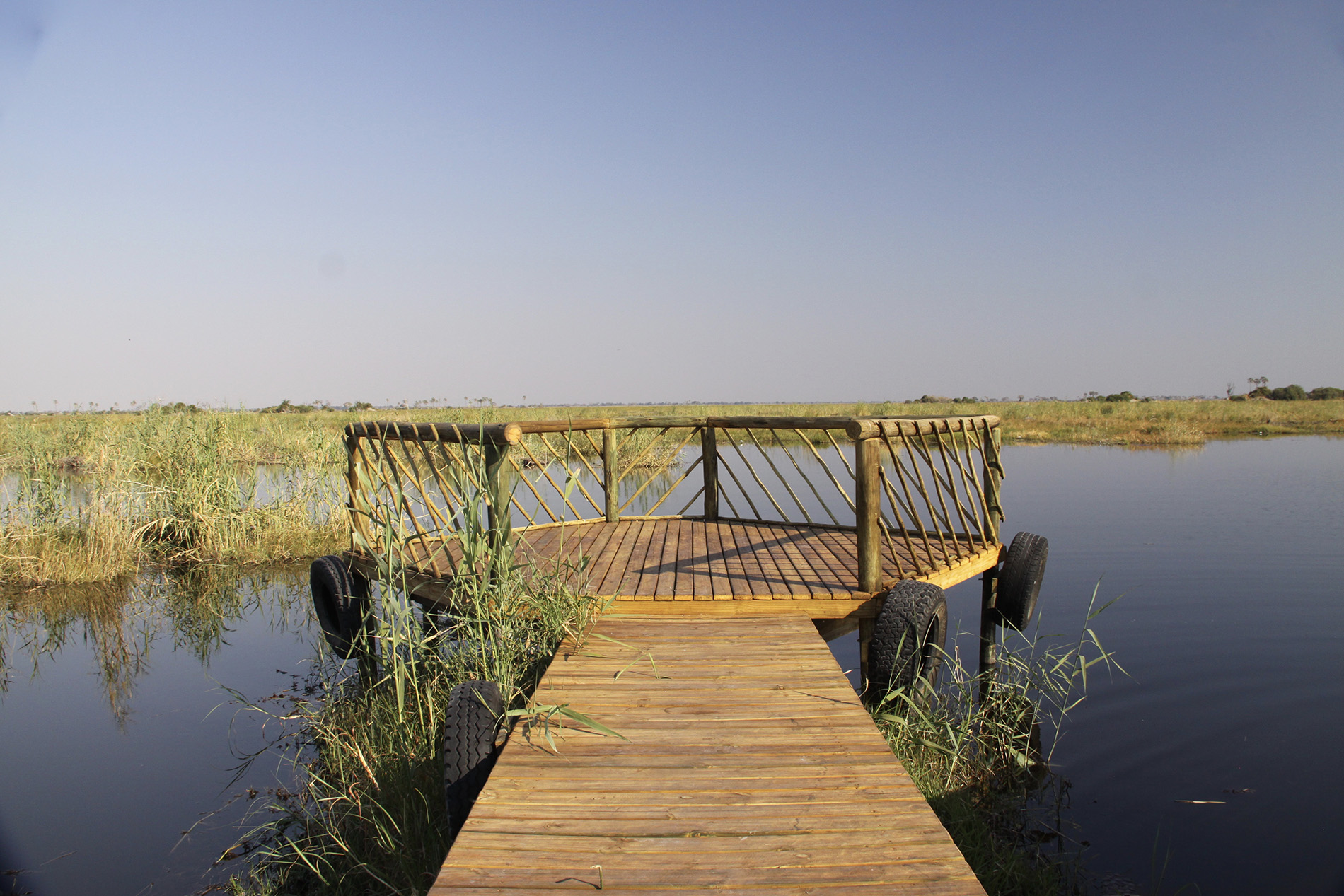 As we motored up to the Selinda Camp dock, we noticed the faint sound of singing, and then, as we got closer, the people attached to the lovely voices. Our arrival was being announced in song by the Selinda staff. An unforgettable sound, an unforgettable welcome.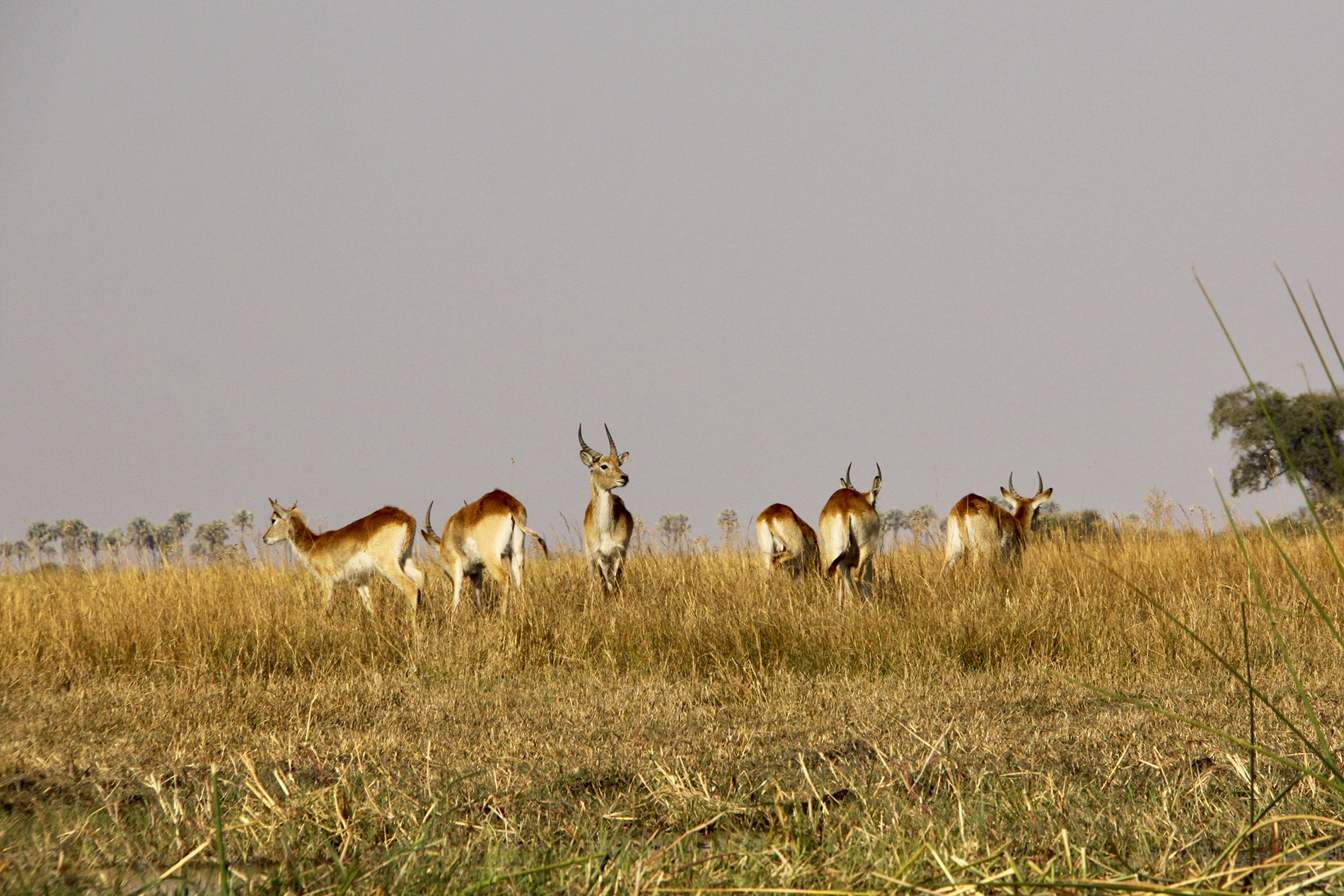 Life in the wild
Throughout our three days and six game drives, we were treated to one extraordinary experience after another. We tracked a cheetah at sunrise and later watched a pride of lions devour a cape buffalo.
The hierarchical protocols were easy to note, the males ate first, followed by the females, and then the cubs. Severe indigestion seemed a normal state of being for the pride, and they rolled lazily on their backs to aid the digestive process.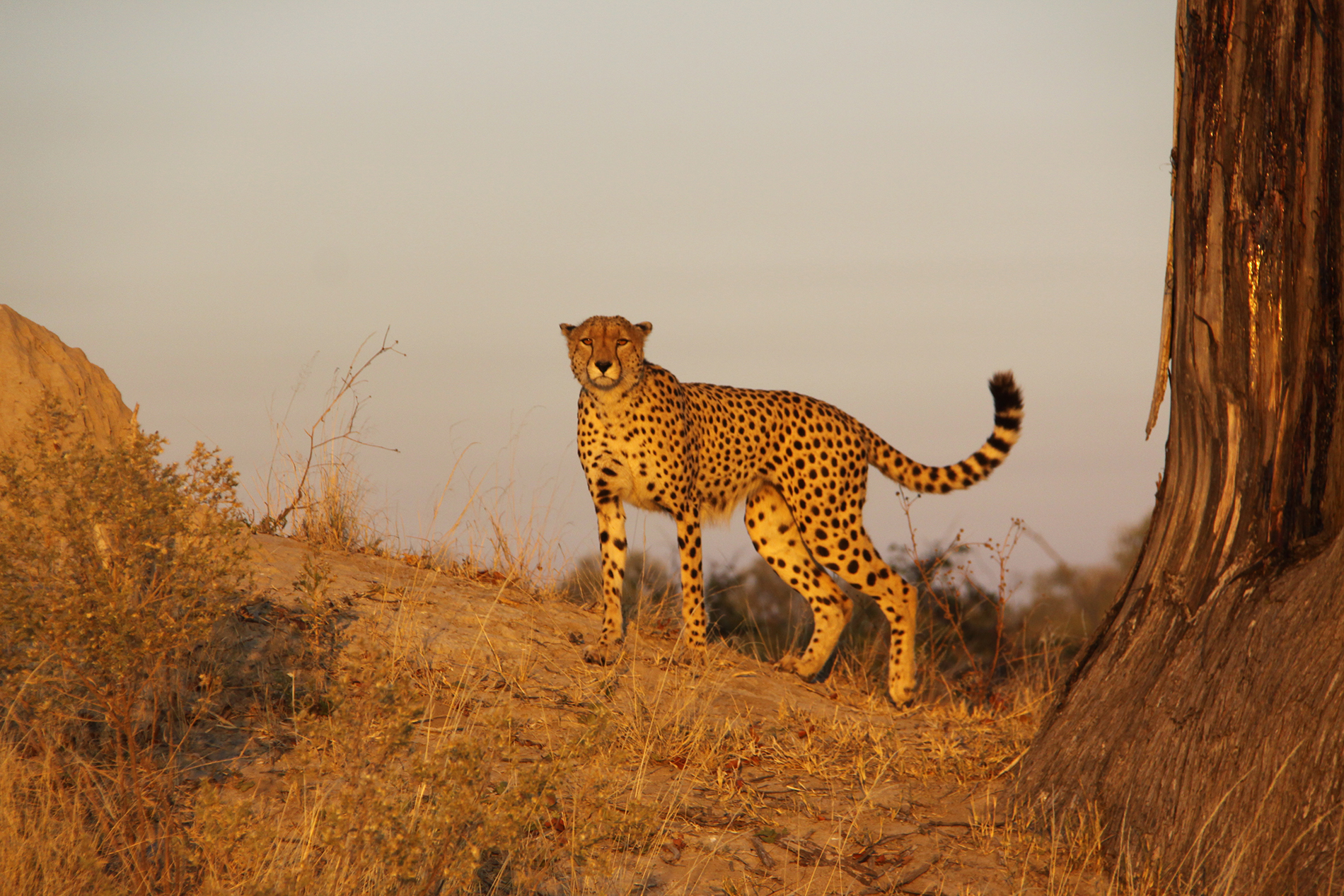 The next day, we caught an elephant off-guard as we barreled past in our jeep. Quite disturbed, and rightly so, he bucked and trumpeted in annoyance.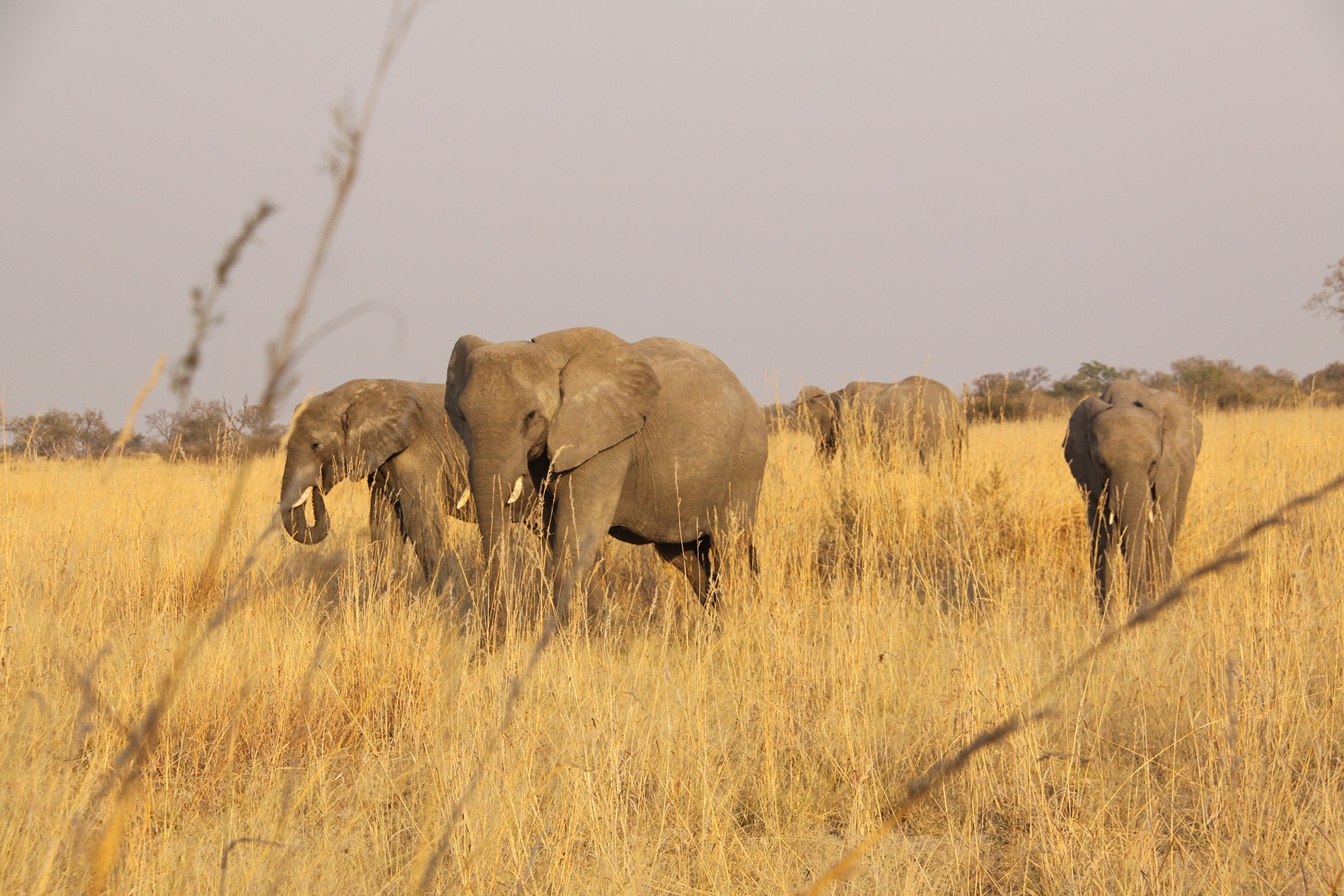 Later that evening, we nearly crossed paths with a lurking hyena on our way back to our tent. As is required at night, we were with a guide.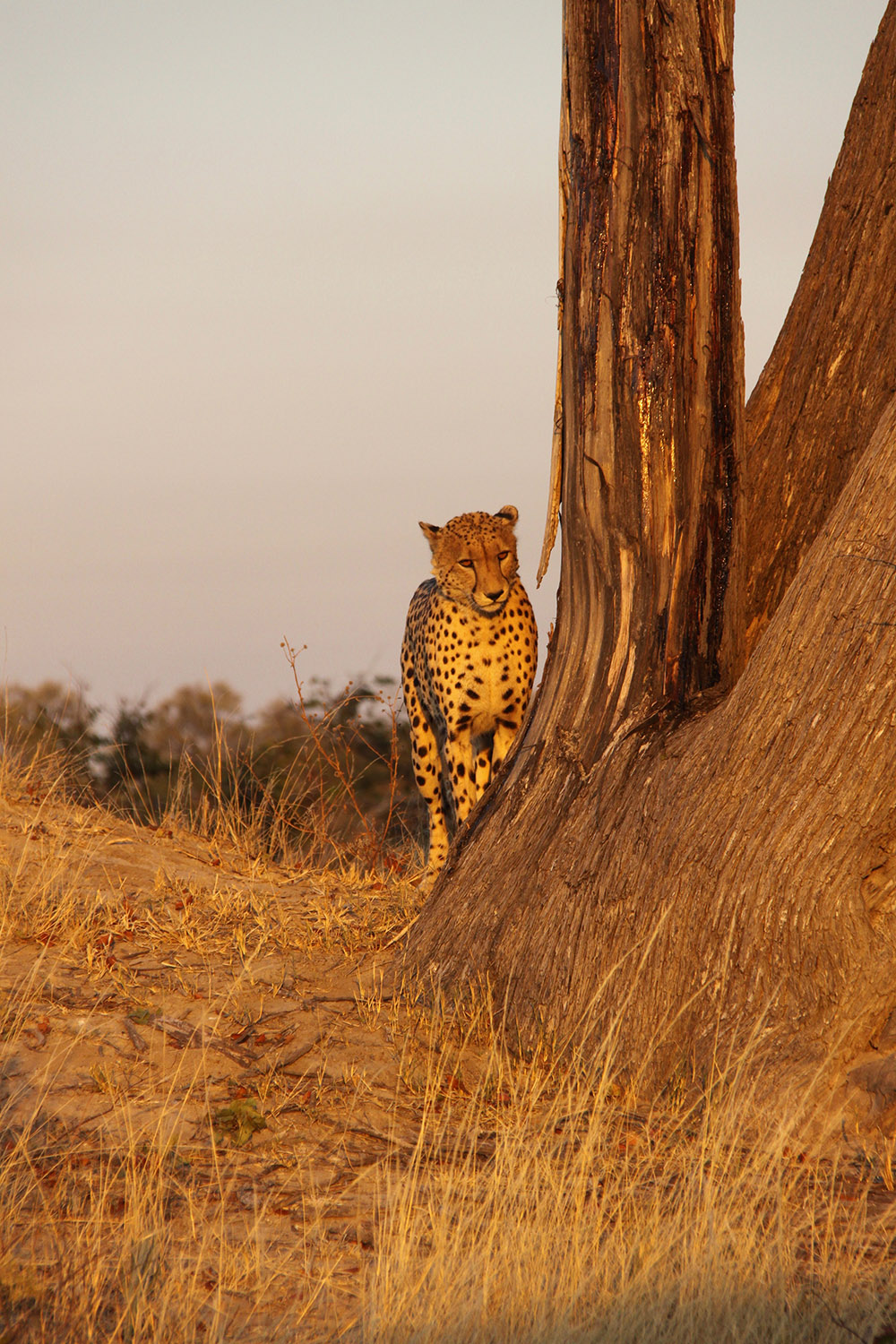 I was slightly uneasy after having just been told that Botswana guides carry no weapons. They depend solely upon their skills to read the animals to keep guests safe. I told myself to trust the system, and more importantly, to trust the guides.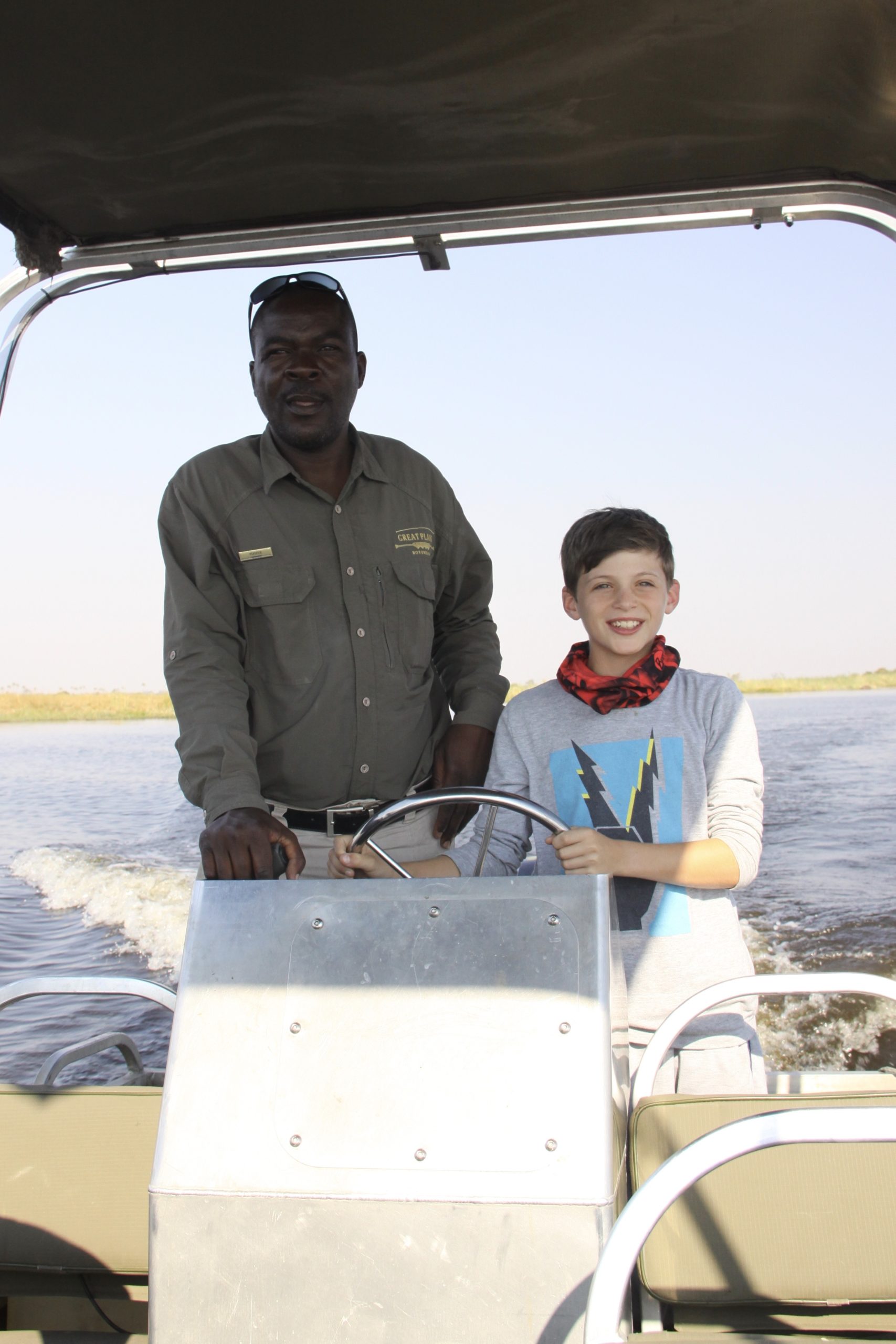 Foster, the all-knowing
Our soft-spoken, omniscient, gentle guide was named Foster. Without a doubt, Foster was one of the highlights of our African journey. Foster knew the Delta like I know the Capital Beltway. He knew where we could safely cross the Okavango based on factors like rainfall, vehicle type, and time of day.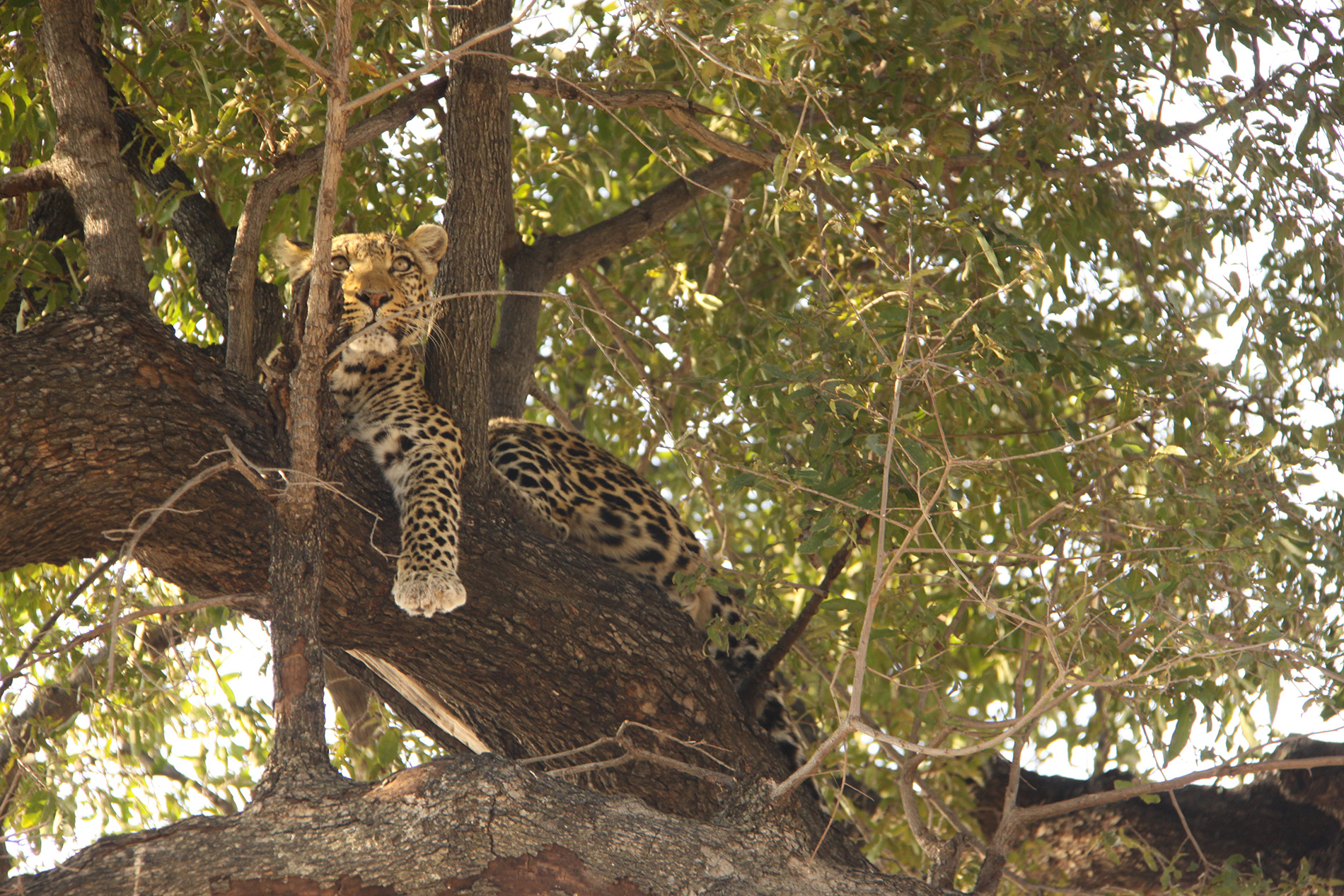 He knew just where to go 'off-road', and dive head on into a wild patch of sage or scrub, to find a leopard lounging on a tree limb. He often yelled out 'hold on tight!', and we did. In a word, it was exhilarating.
The wake ups in Botswana were early. Our then tween daughter was not amused to be woken up while it was still dark. Sensing her pre-dawn dismay, Foster, in his gorgeous low baritone voice, posed a question, 'Ella, what is the purpose of this day.' An interesting conversation always followed. The sun rose and revealed the animals at one of their most active times of day. The early wake up was forgotten.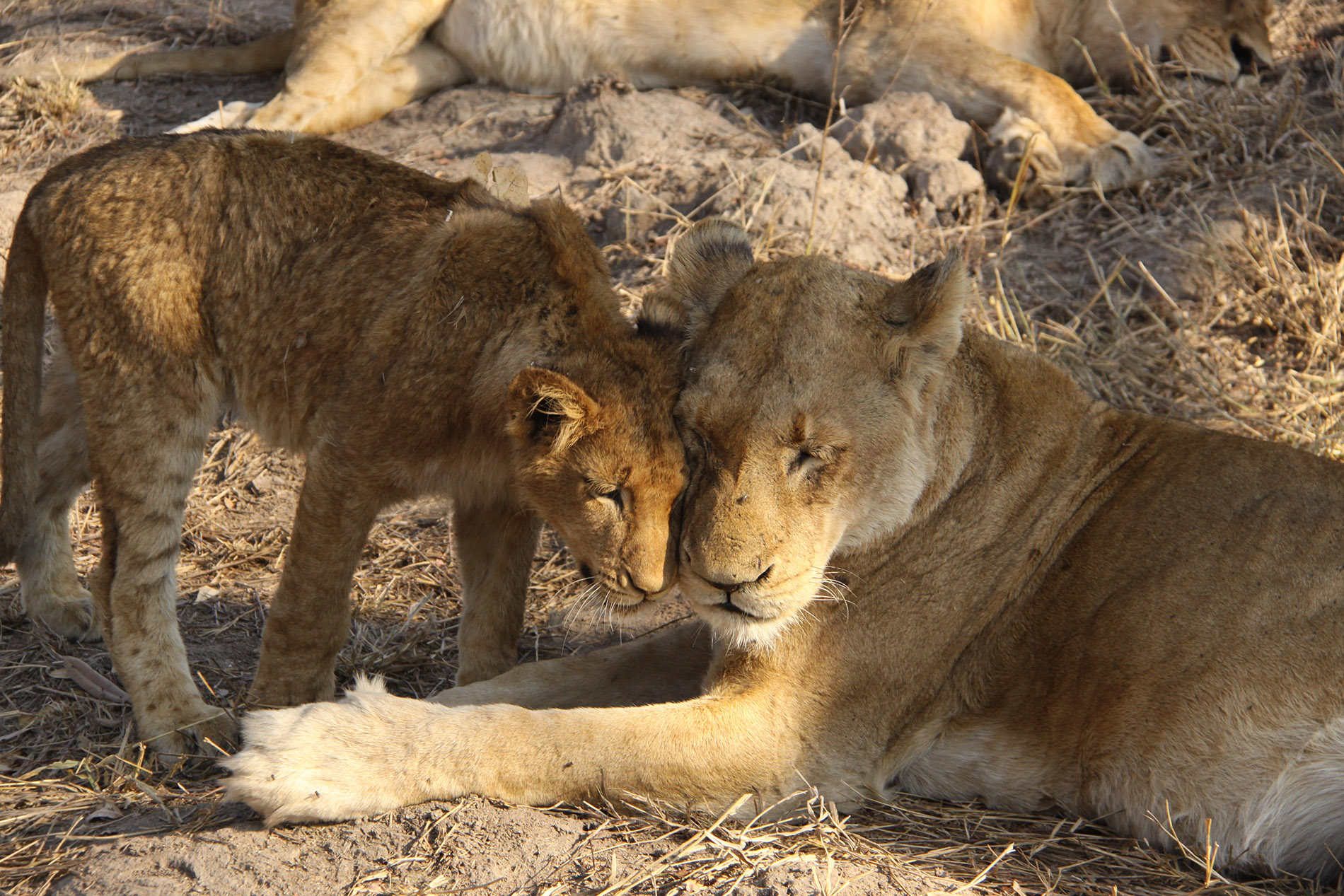 Southern Pride
One afternoon, we came upon a pride of lions, the Southern Pride, as they are locally known. Foster killed the engine, and we spent a few hours observing them. The big cats lazed about, yawning, and tending to their young.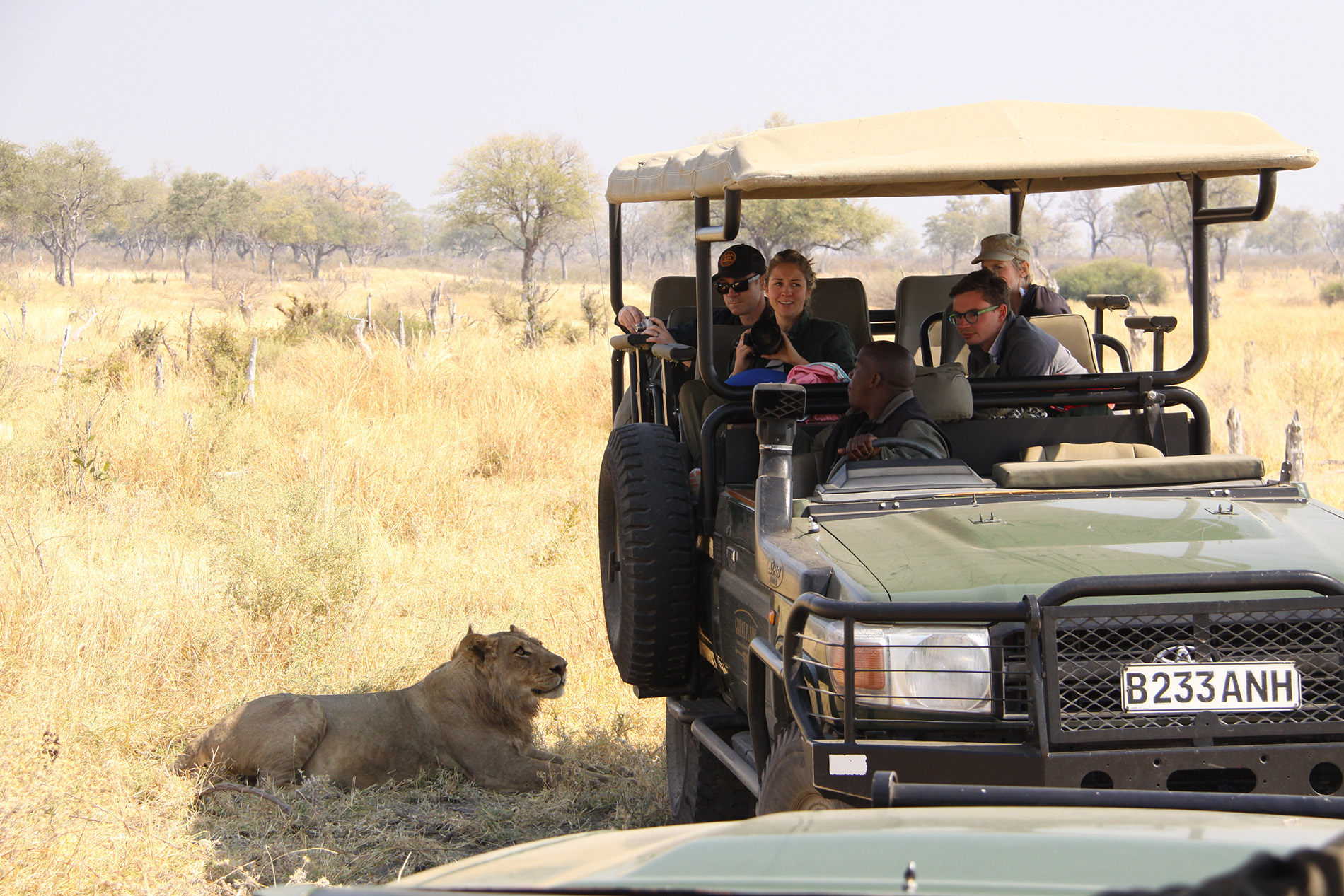 The cubs frolicked in their happy and completely carefree existence. A few times, the lions would find shade in the shadow of our open Land Rover — an unnerving and utterly silent experience. As mentioned earlier, Foster was without a weapon. I repeated my mantra—trust the guides, as I pulled my son towards me a little tighter.
It seemed we were all holding our breath. In a low whisper, I leaned in and asked Foster how he could be sure the lions wouldn't attack. They were within two feet of us and curious. No windows, no barriers between us.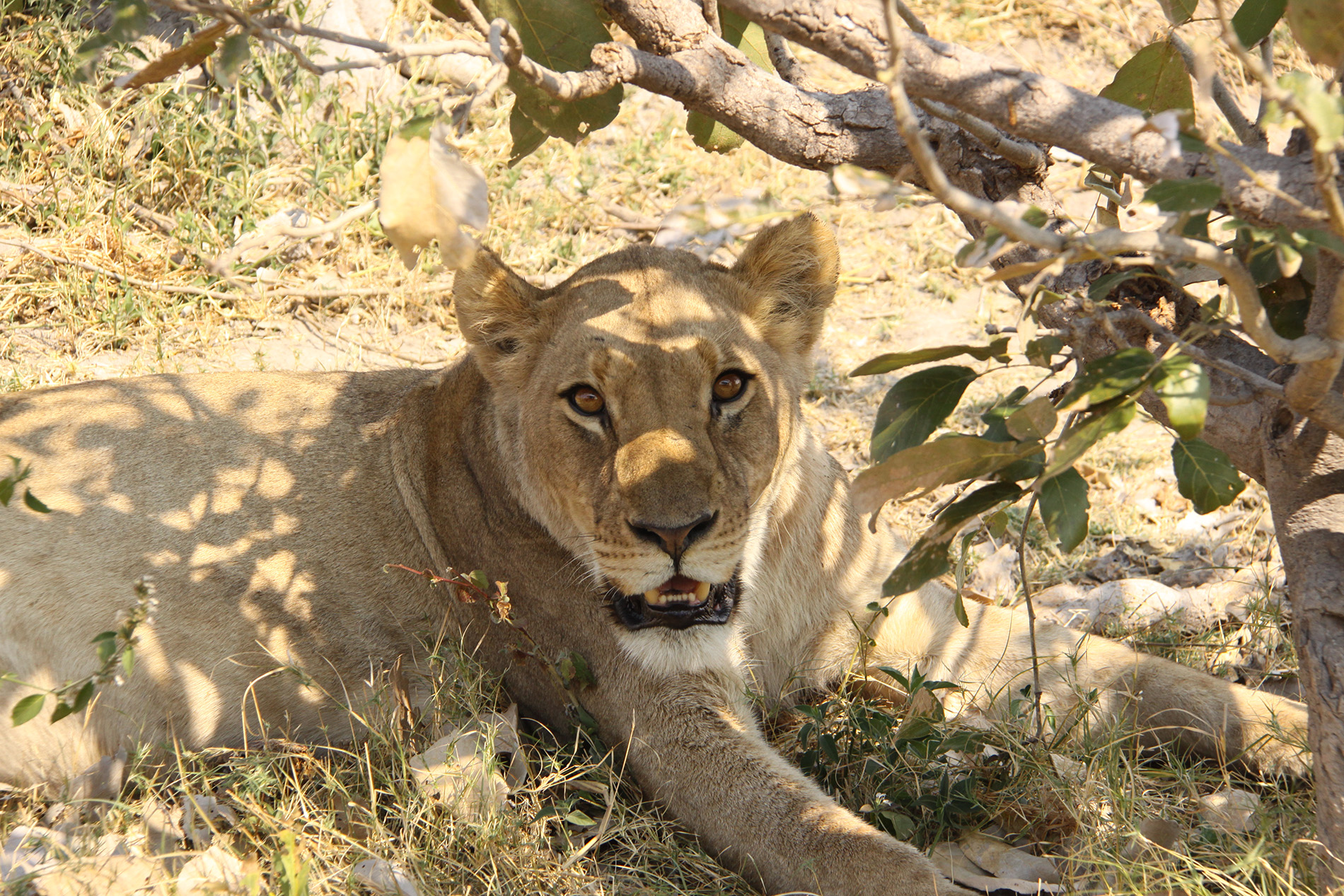 Speaking softly, and without taking his eyes from the lion's face, he said he could read their movements and could sense agitation or contentment by the twitch of an eye. His concentration was absolute. I believed him. We later discovered that Foster had not only been a safari guide for decades but had once taken the president of Botswana on a few game drives. As guiding goes, perhaps the highest honor one could achieve.
So, did I trust him? Implicitly.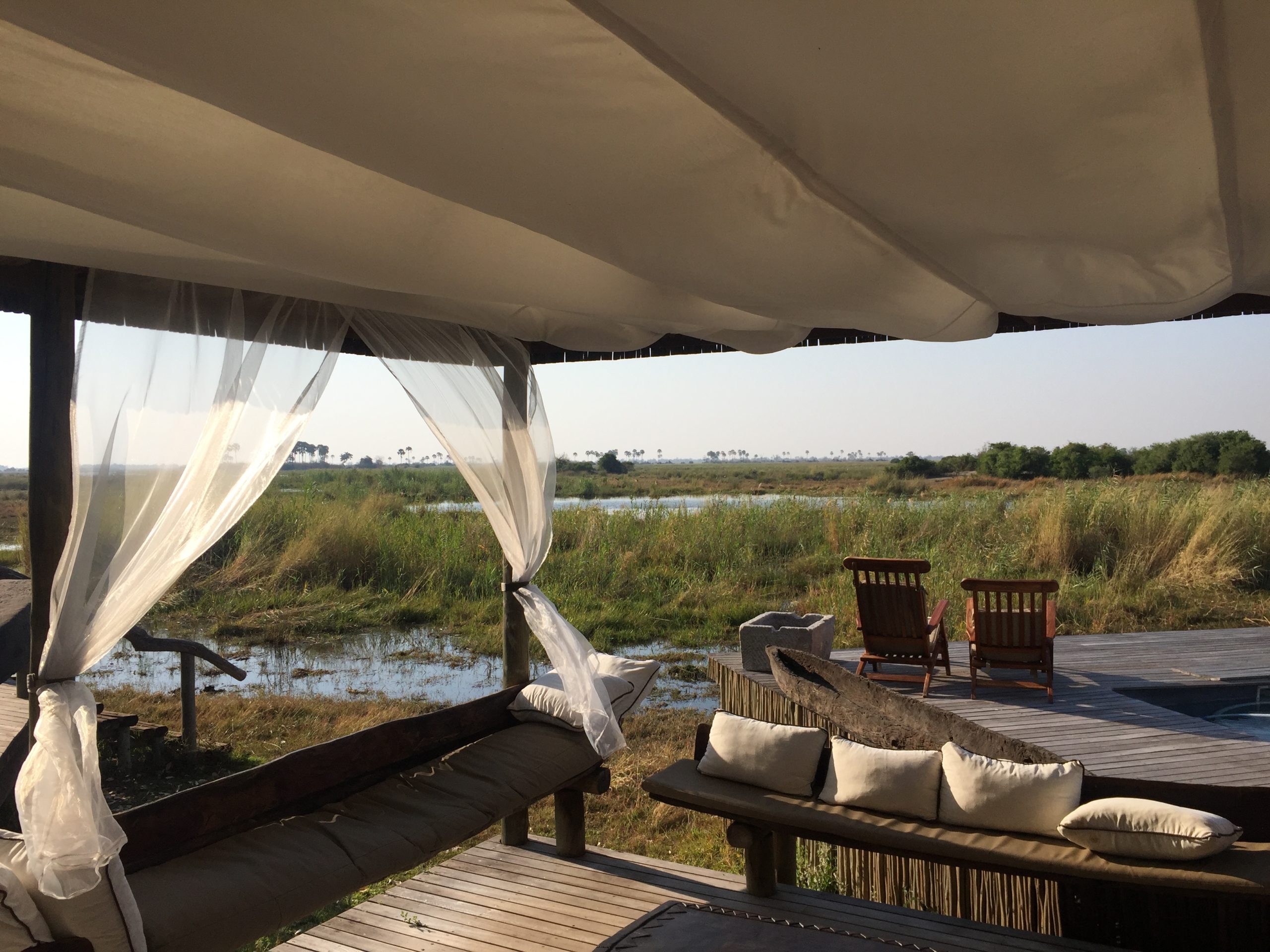 Camp life
Our tent at Selinda was rustic-chic and luxurious. It donned safari-style campaign furniture which was originally designed to be folded up and transported distances. It could have been a window display for the Louis Vuitton showroom in NYC.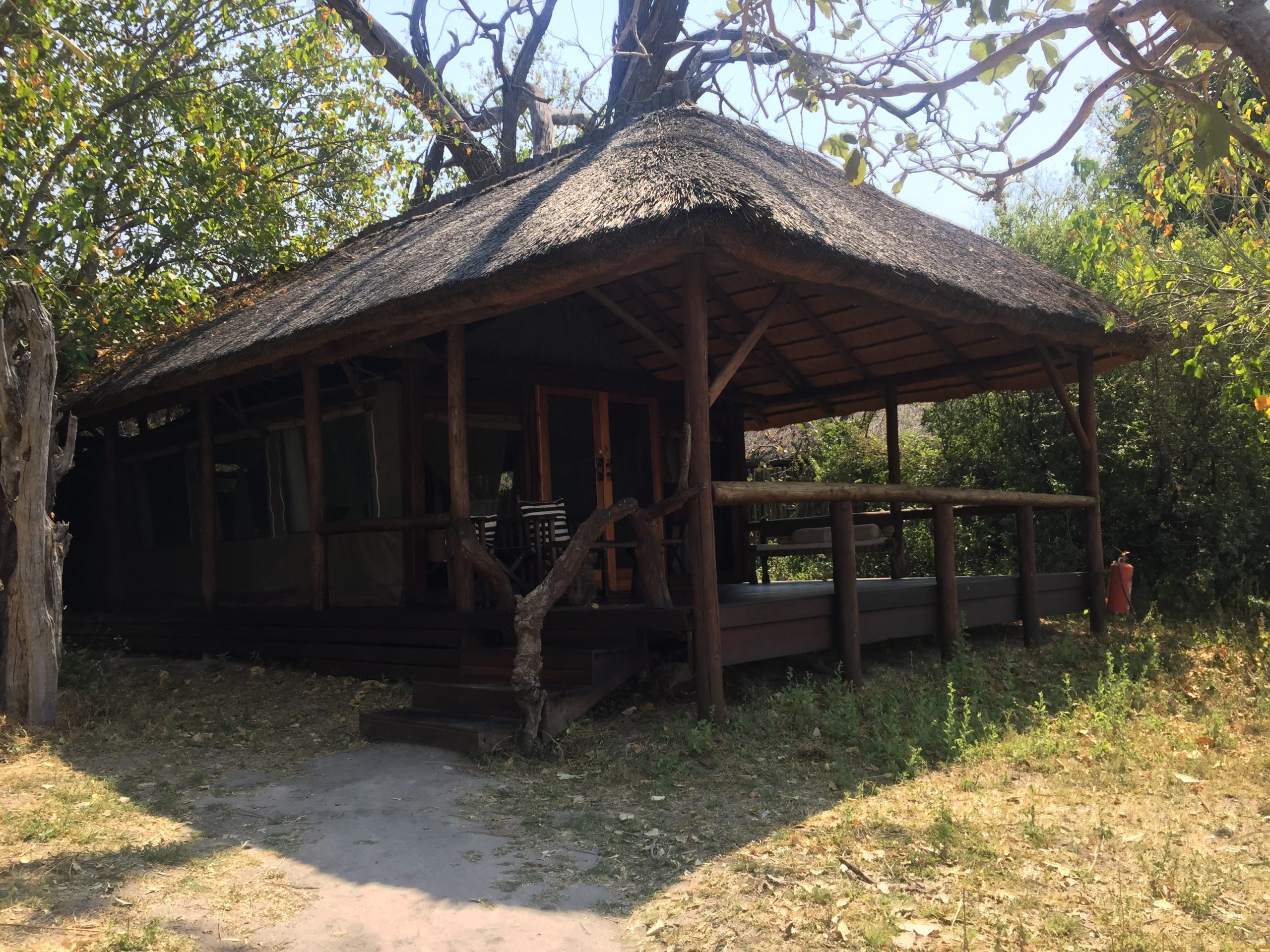 No detail was too small: yoga mats sat in a basket beside the door, powerful binoculars by the bed. A beautifully crafted vintage liquor cabinet was stocked with port, bourbon, whisky. Etched crystal glasses and a bucket of ice at the ready.
There were reading glasses and books for us, watercolors and sketch pads for the kids, and a claw-footed tub and rain shower. At night, when we would return to the tents from dinner, hot water bottles were already placed under the cozy blankets. A true indulgence.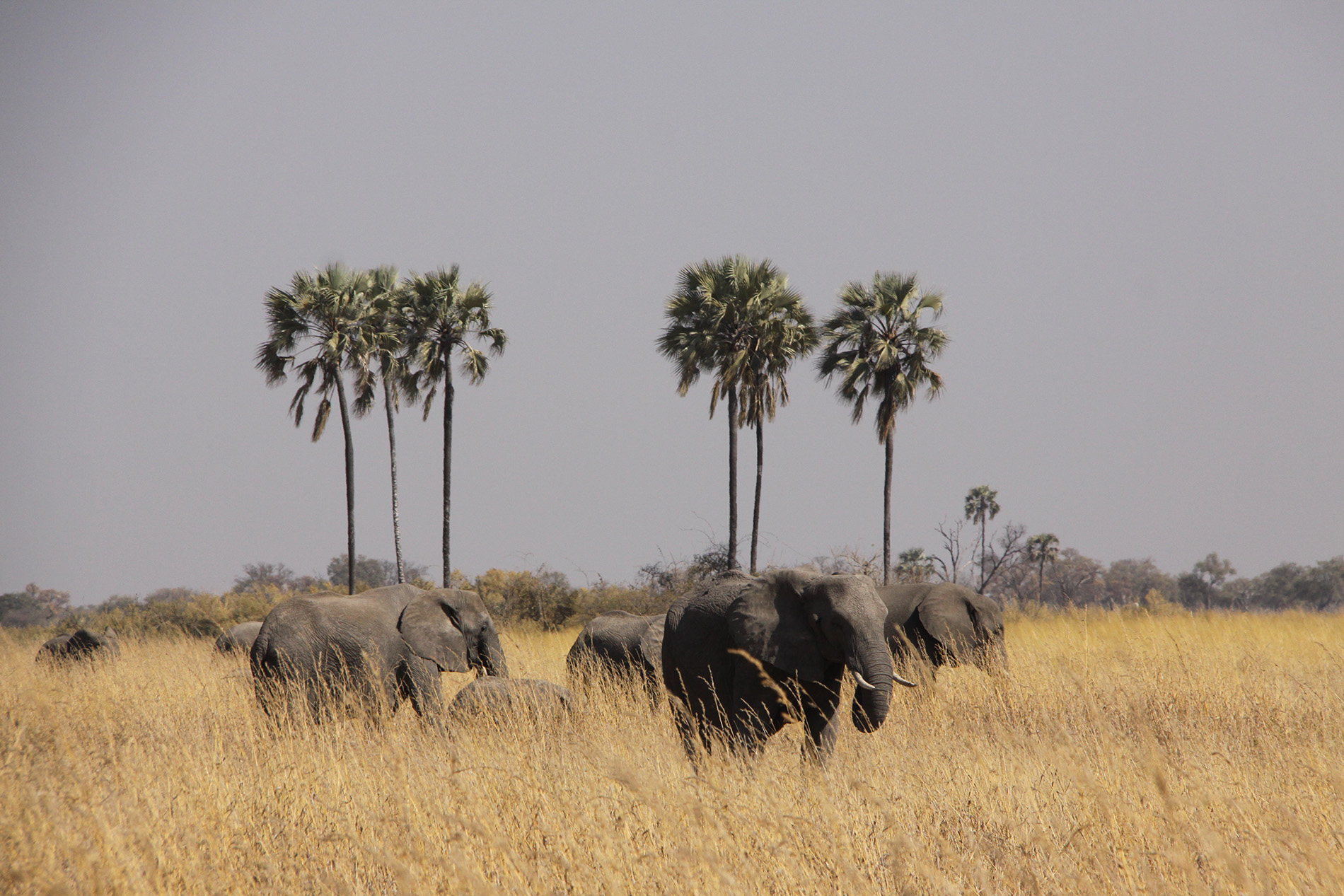 We were told that Sydney, the 'resident' elephant, liked to relax near our tent. One of my most memorable moments of the trip was hearing her gentle feet pad past the canvas in the middle of the night. Her massive body scraped the soft walls. I wanted to get out of bed and peek outside, but I was paralyzed—both terrified and thrilled simultaneously.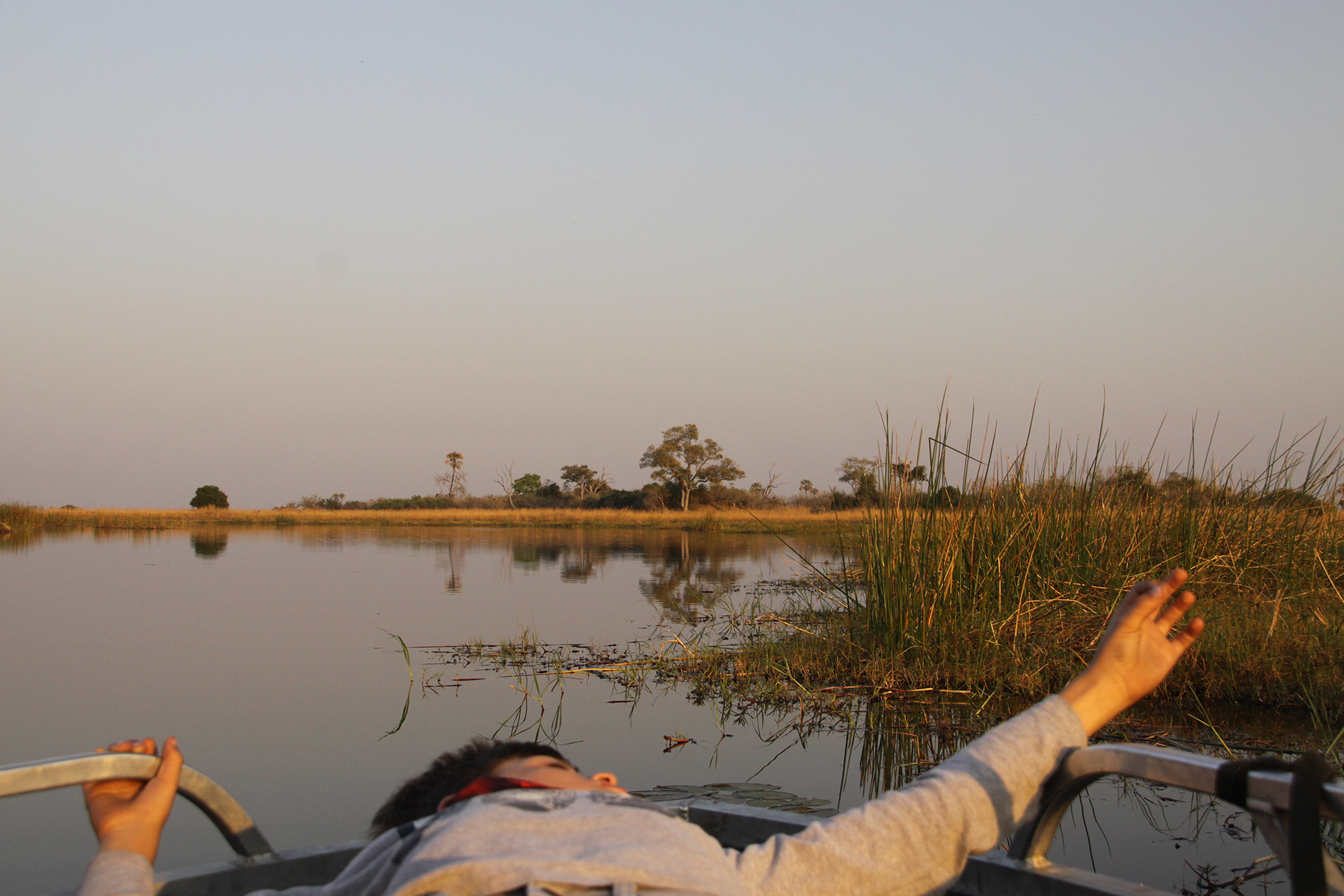 The Okavango
The Okavango Delta spans 15,000 square miles, and by August, the water fans out slowly, and sometimes randomly, throughout the southern regions of the Delta. Not surprisingly, this often makes crossing it a challenge.
There are few bridges, as the water ebbs and flows differently throughout the year. Thankfully Foster saw the waterways as we would see highways and navigated with ease.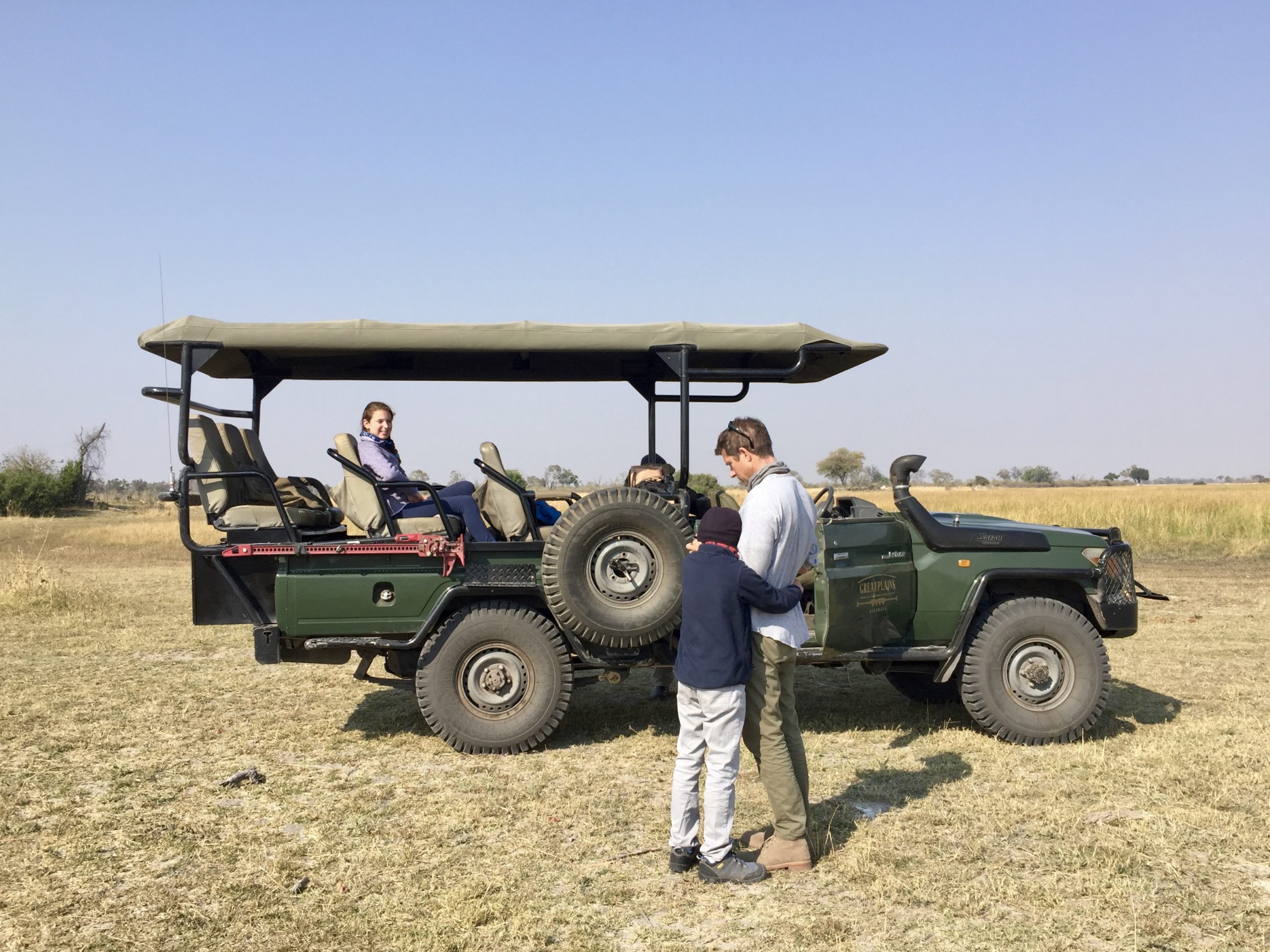 Late one afternoon, we stopped at the Delta's edge for a sundowner on our way back to Selinda Camp. The crossing we made in the morning was hours away in the opposite direction of camp. "How will we get back?", our daughter asked. He looked straight ahead and pointed to the Delta.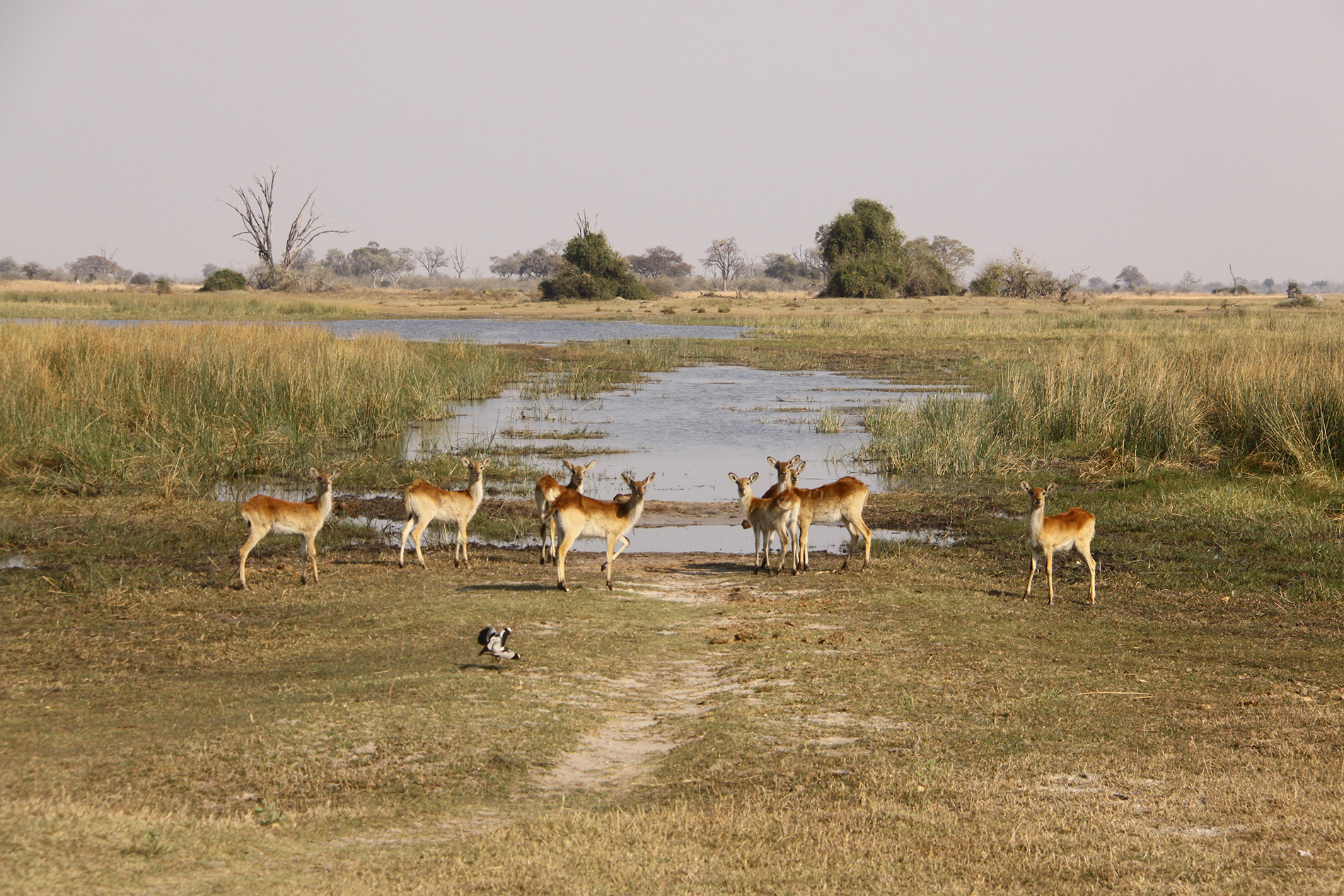 Before we could say another word, he pulled up to the inlet and told us to raise our feet as high as we could. I wondered if we would also have to hold our breath. And how did he know there weren't any hungry hippos just below the surface?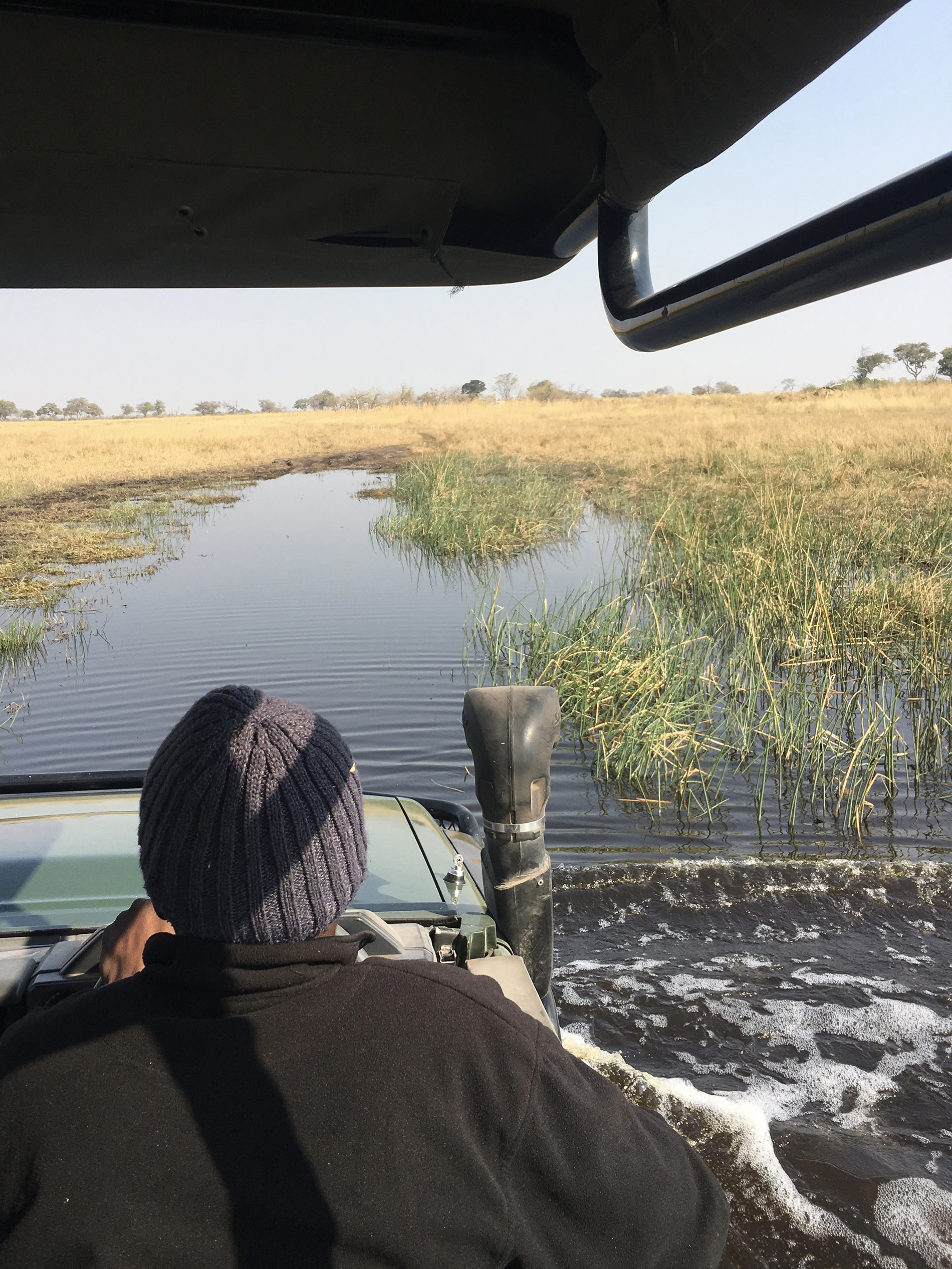 Foster confidently shifted into gear. Moments later, our Land Rover was halfway submerged in the Delta, nearly level with the exhaust pipe that poked from the front hood like a submarine periscope.
I prayed to the hippo gods that today wasn't our last. Out of the hundreds of small waterways like this, how was he to know how deep this one was? Those few minutes of crossing the Delta may have taken years off my life but it did save us upwards of three hours of driving. Trust the guides.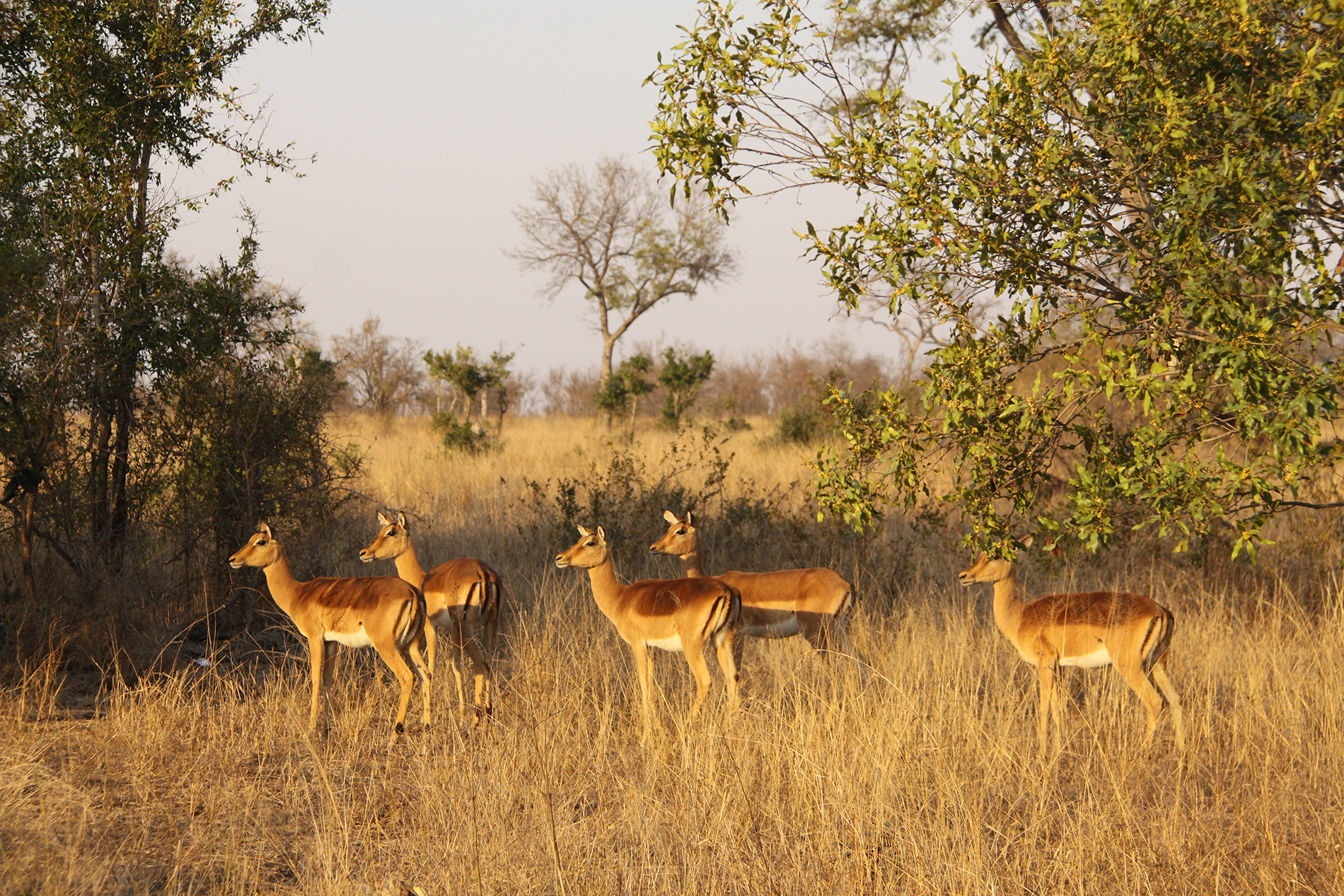 Hemingway's Africa
It was with a heavy heart that we found ourselves on our final night in Africa. Yet, after a full afternoon's game drive we were ready to shower off the dust and change for dinner. As we tumbled from the jeep, Foster smiled and said he had one last thing to show us.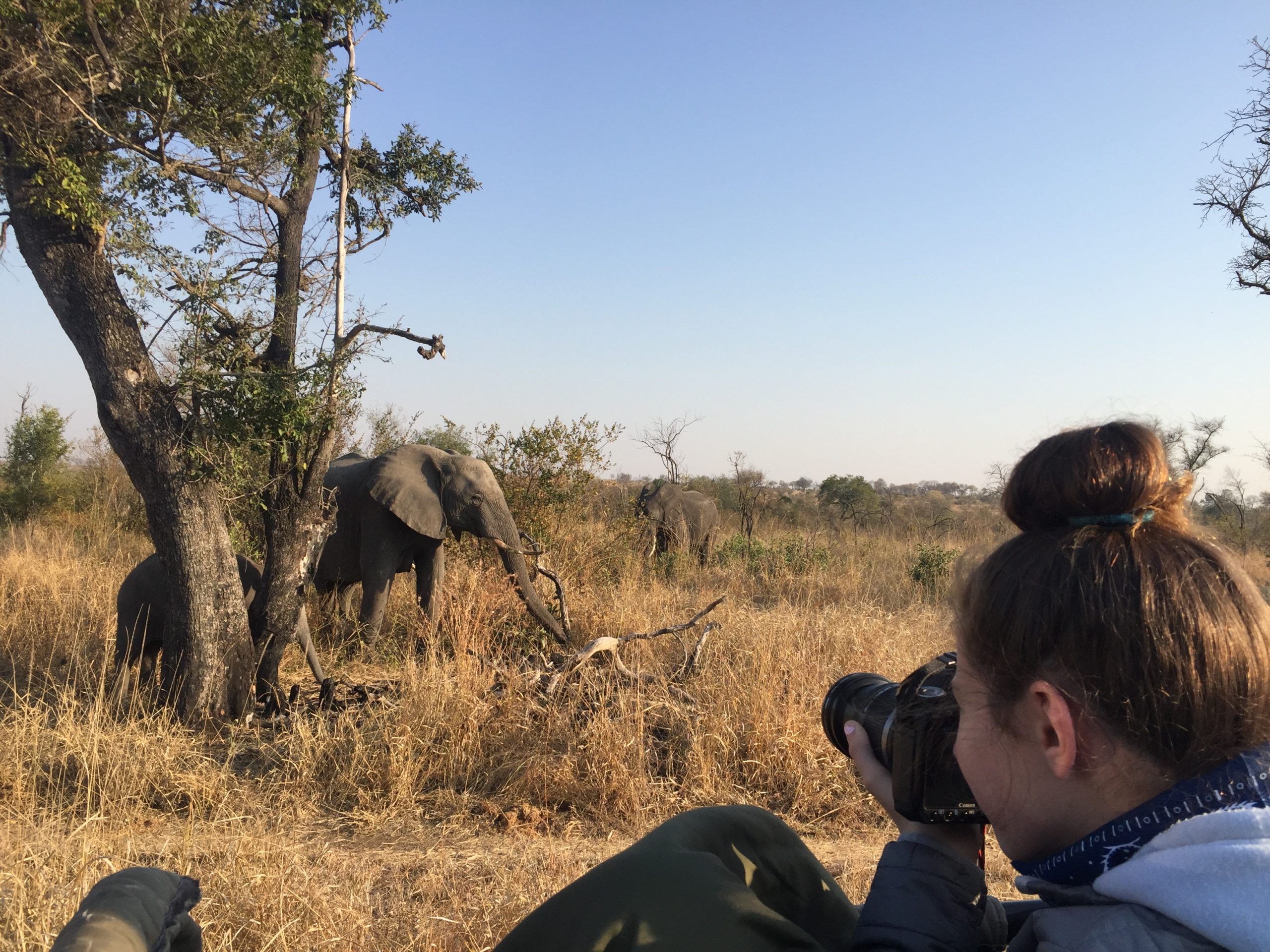 Lions, cheetahs, leopards, rare birds, hippos, warthogs and more. What was left to see, I wondered? Trusting Foster one last time, we piled our weary bodies back into the jeep just as the sun was starting its fiery descent.
Twenty minutes of bouncing away from camp—and away from a hot shower and food. My gaze soon fell upon blinking lanterns, which led towards a blazing bonfire. An open bar, and an enormous communal dining table came into view.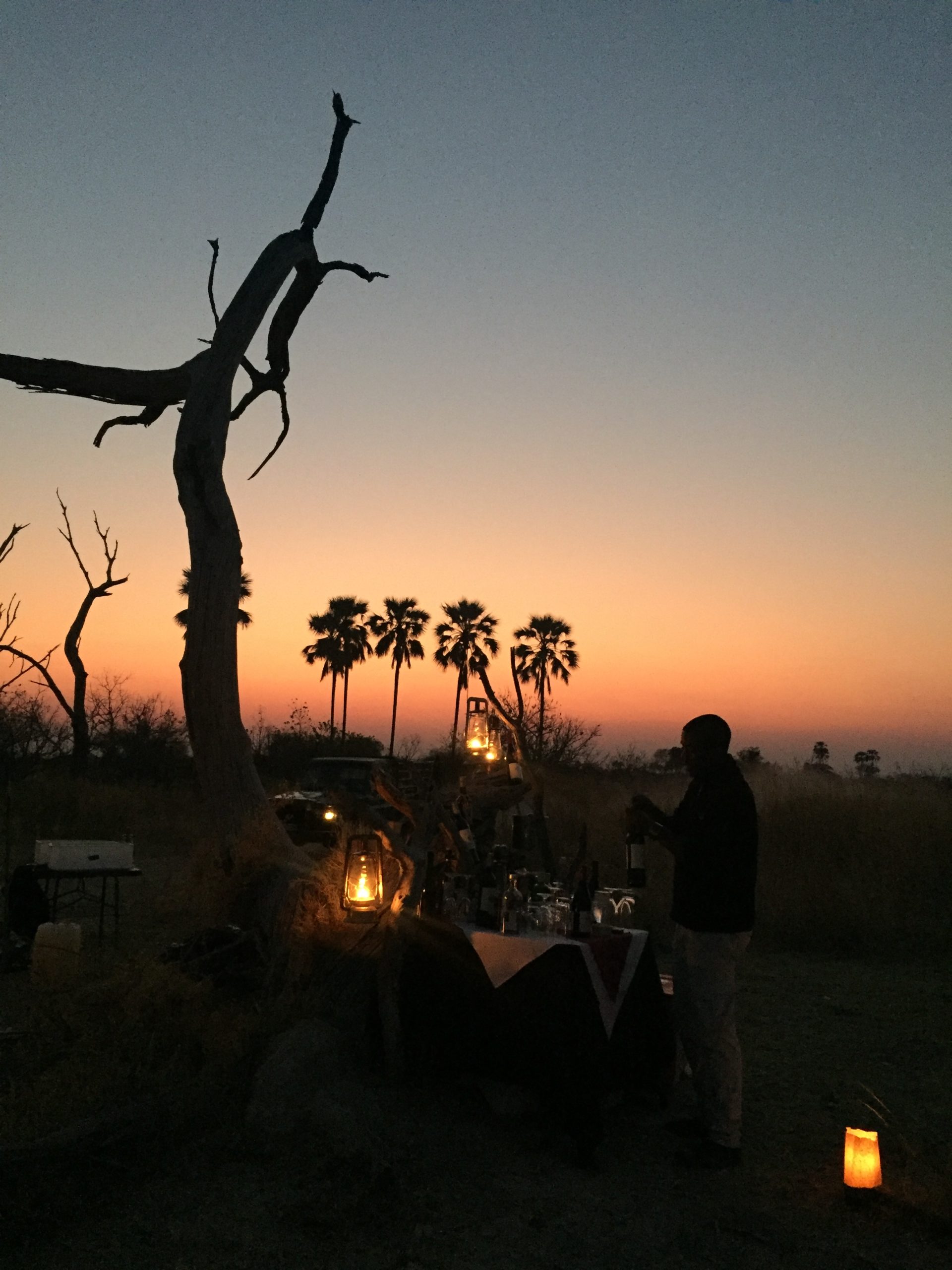 The entire Selinda Camp staff was there to enjoy our final dinner with us by candlelight. The wine was free flowing, the stories from the day's drive got bigger and more fantastical, the food was in abundance, and music and laughter filled the sky. The guides, staff, and tourists sharing one last meal together as a group.
The sun finally disappeared behind a row of perfectly placed palm trees, and at that moment I decided I never wanted to go home.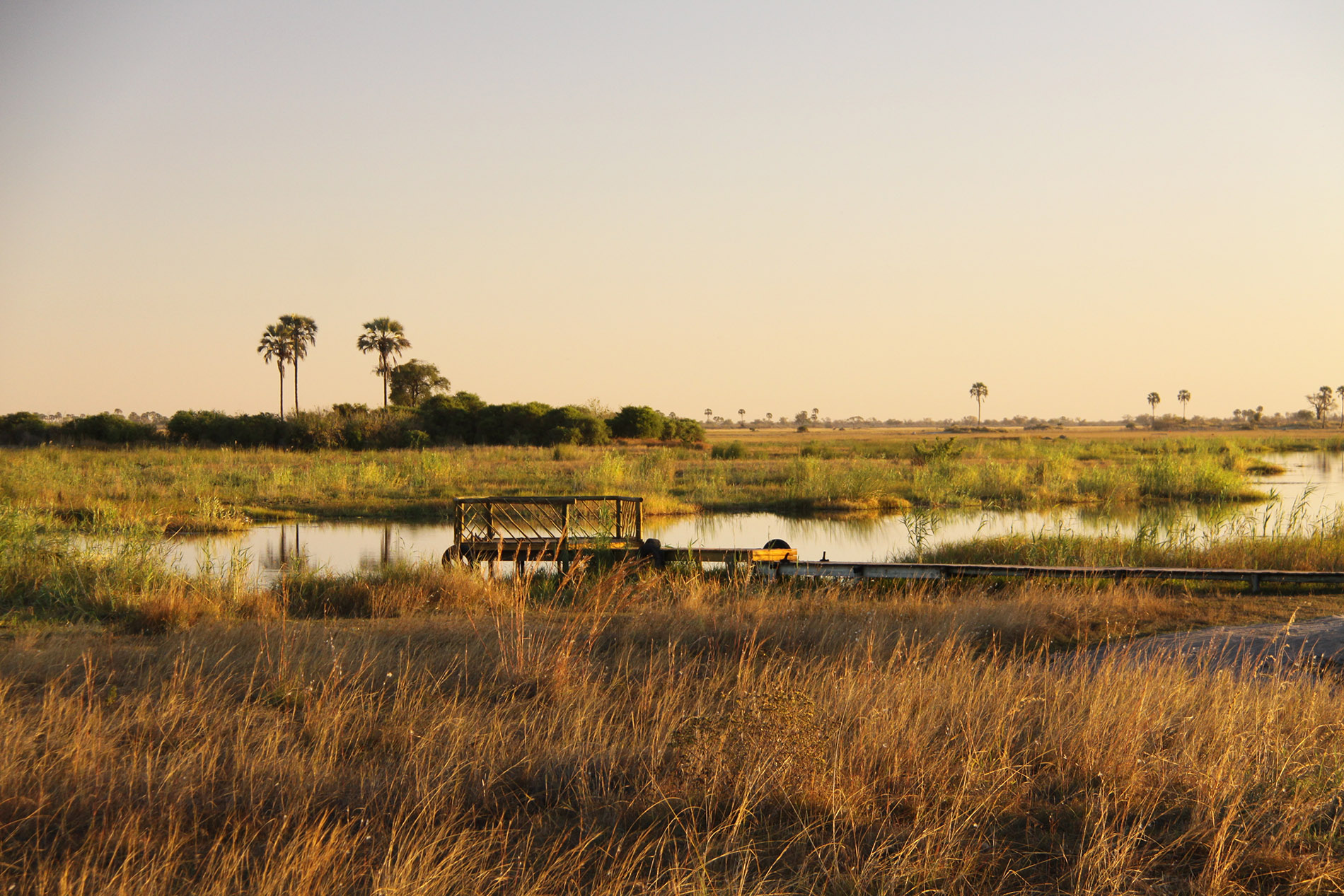 Hemingway wrote, in his book Green Hills of Africa, 'All I wanted to do was get back to Africa. We had not left it yet, but when I would wake in the night I would lie, listening, homesick for it already.'
My emotions captured to perfection. Hearing the hippos and lions in the distance, catching the cackle of a hyena, the scurrying of small animals outside the tent. Going to sleep that night was the final act of an utterly fabulous show. In my tent, I imagined I was not the only one at the camp who fought sleep, never wanting it to end.
Want more inspiration on where to go on safari? Check out Esther's luxury safari in Zimbabwe and Amy's trip to Tanzania and Kenya!
*******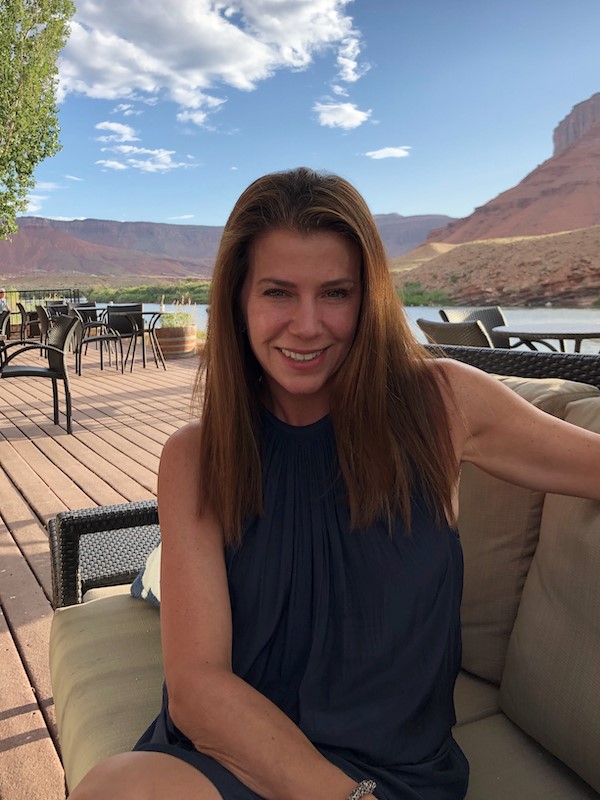 Jamie Edwards is an avid traveler, travel writer, and photographer. She launched I am Lost and Found, her adventure/luxury travel website after 25 years of living and traveling around the globe. Jamie's goal is simple: to inspire travel. Keep up with Jamie's adventures in travel here.
CIRE Travel is a full-service travel agency headquartered in New York, NY. Our expert team supports clients across the country and around the world.
---
Where in the World Do You Want to Go?
Inspired to plan your next weekend getaway, vacation or trip of a lifetime? See that form below? That's all it takes to begin your next epic travel story.