If you're planning a vacation to New Zealand, you'll already know of the country's breathtaking natural beauty. You've probably heard it's an extreme sports mecca as well. But did you know that this South Pacific island nation boasts a world-class wine scene and a burgeoning craft beer industry, too? Add to that a bounty of mouthwatering seafood and delicious local produce, and you're guaranteed a gastronomic tour of culinary delights!
In a previous blog, we explored New Zealand's best adventure activities and natural wonders, but this time we're taking you on a flavorful journey from north to south, highlighting New Zealand's popular food destinations and globally acclaimed wine regions. Our luxury travel planners have also added a few of New Zealand's best cultural and historical attractions to the mix. So, get ready to pack your bags and immerse yourself into an irresistible world of food, wine, and culture.

Do: Best Things to do on New Zealand's North Island
New Zealand consists of two islands — North Island and South Island. We start our New Zealand vacation on North Island, which is home to cosmopolitan cities, world-renowned wine regions, and a strong Māori heritage. To help you plan your trip to New Zealand, here's a list of the best food, wine, and cultural activities in the country's north.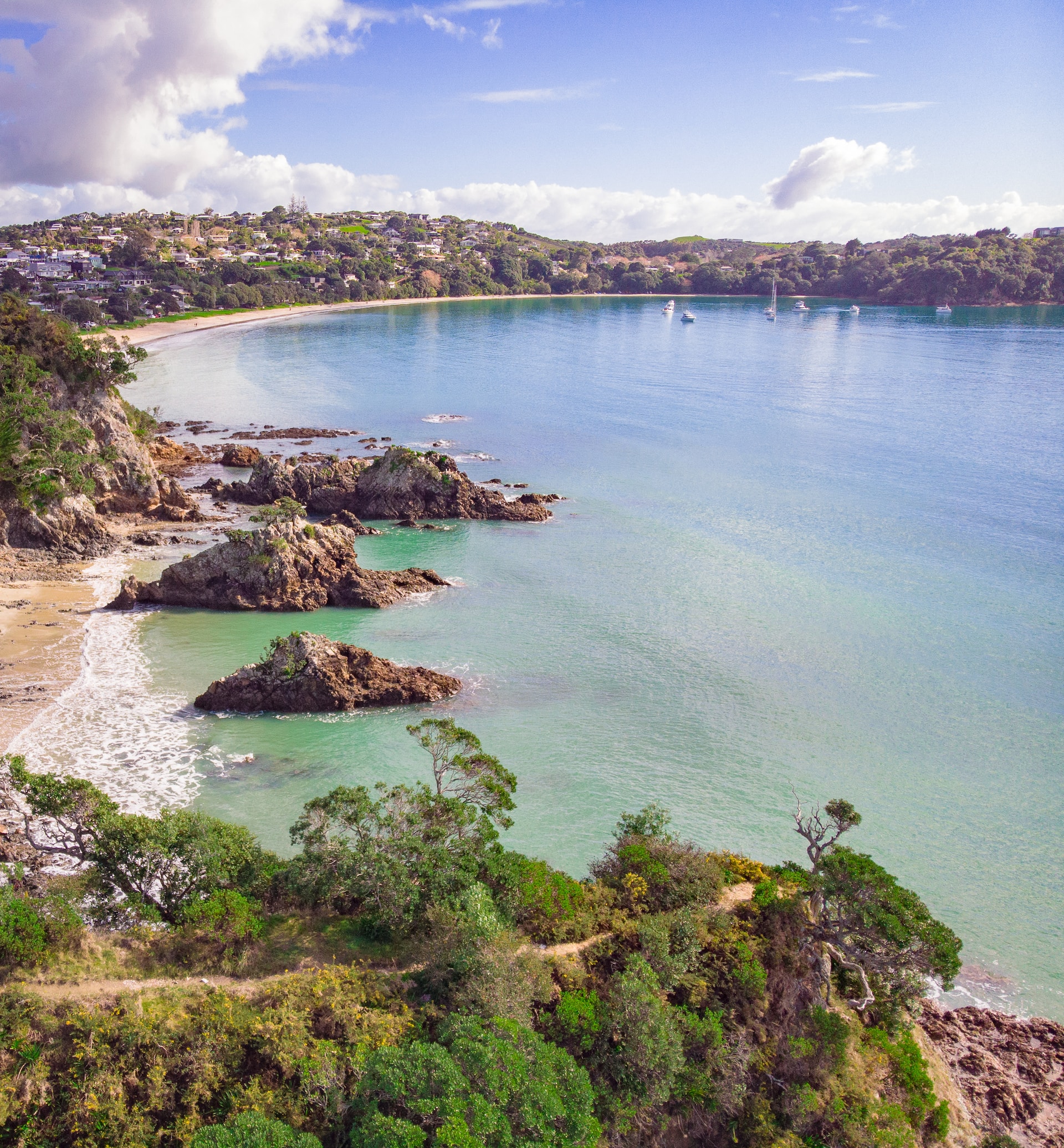 1. Island Bliss
The first stop on our food and wine journey is blissful Waiheke Island. Known for its pristine beaches and sub-tropical climate, New Zealand's fifth-largest island also attracts the rich and famous for its fabulous food and world-class wine. Famous faces to wine and dine on Waiheke Island include Madonna, Justin Timberlake, Beyonce, Miley Cyrus, Taylor Swift, and Gordon Ramsay. This popular destination produces some of New Zealand's finest reds and has more than 30 wineries and cellar doors. But if you don't plan to stay on the island, it's easily accessible for day trips, too, via a 40-minute ferry ride from downtown Auckland.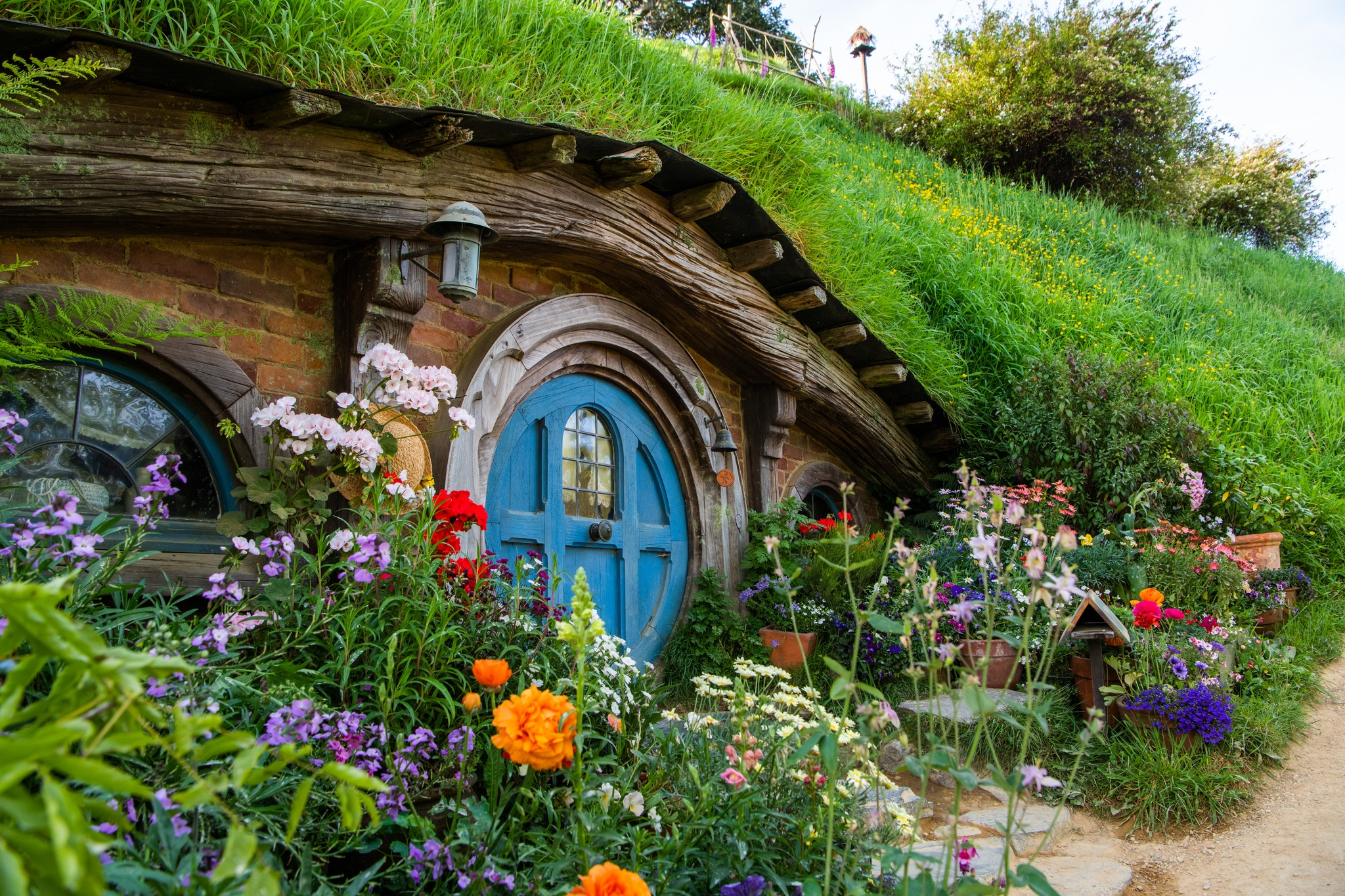 2. The Land of the Hobbit
A trip to New Zealand isn't complete without a visit to some of the silver screen's most famous locations. The country has become synonymous with Hollywood blockbusters thanks to its incredible landscapes. In recent times, New Zealand has set the scene for big-screen movies such as the Lord of the Rings Trilogy, The Hobbit Trilogy, The Last Samurai, King Kong, and The Chronicles of Narnia. Kiwi movie director Peter Jackson rightfully believed the country's stunning countryside was the perfect backdrop for both the Lord of the Rings and The Hobbit. So, if you fancy experiencing a little Tolkien magic, the Hobbiton movie set is just a two-hour drive south of Auckland. This popular tourist attraction has guided tours into Middle Earth and the magical village of Hobbiton, as well as the chance to indulge in a banquet feast at the hobbits' favorite watering hole, the Green Dragon Inn.

3. Experience Māori Culture
Māori are the Indigenous people of New Zealand, and Rotorua is a great place to learn about their history and customs. A location of significant importance to the Māori people, Rotorua is about three hours south of Auckland and has been named one of the best vacation destinations in the world. The Māori people play a considerable role in the town's tourism industry and there are a number of Māori villages you can visit while you're there. Why not start at Te Pā Tū Māori Village — New Zealand's most award-winning cultural attraction — and immerse yourself in traditional stories, dance and song, and authentic Māori cuisine? There's also the Living Māori Village, where visitors get to witness daily life before venturing on a tour of the surrounding geothermal landscape. The Tūhourangi Ngāti Wāhiao people have been sharing their way of life with visitors for more than 200 years and will treat you to authentic cultural performances as well as the chance to enjoy a traditional Māori 'hangi' feast cooked in an earth oven.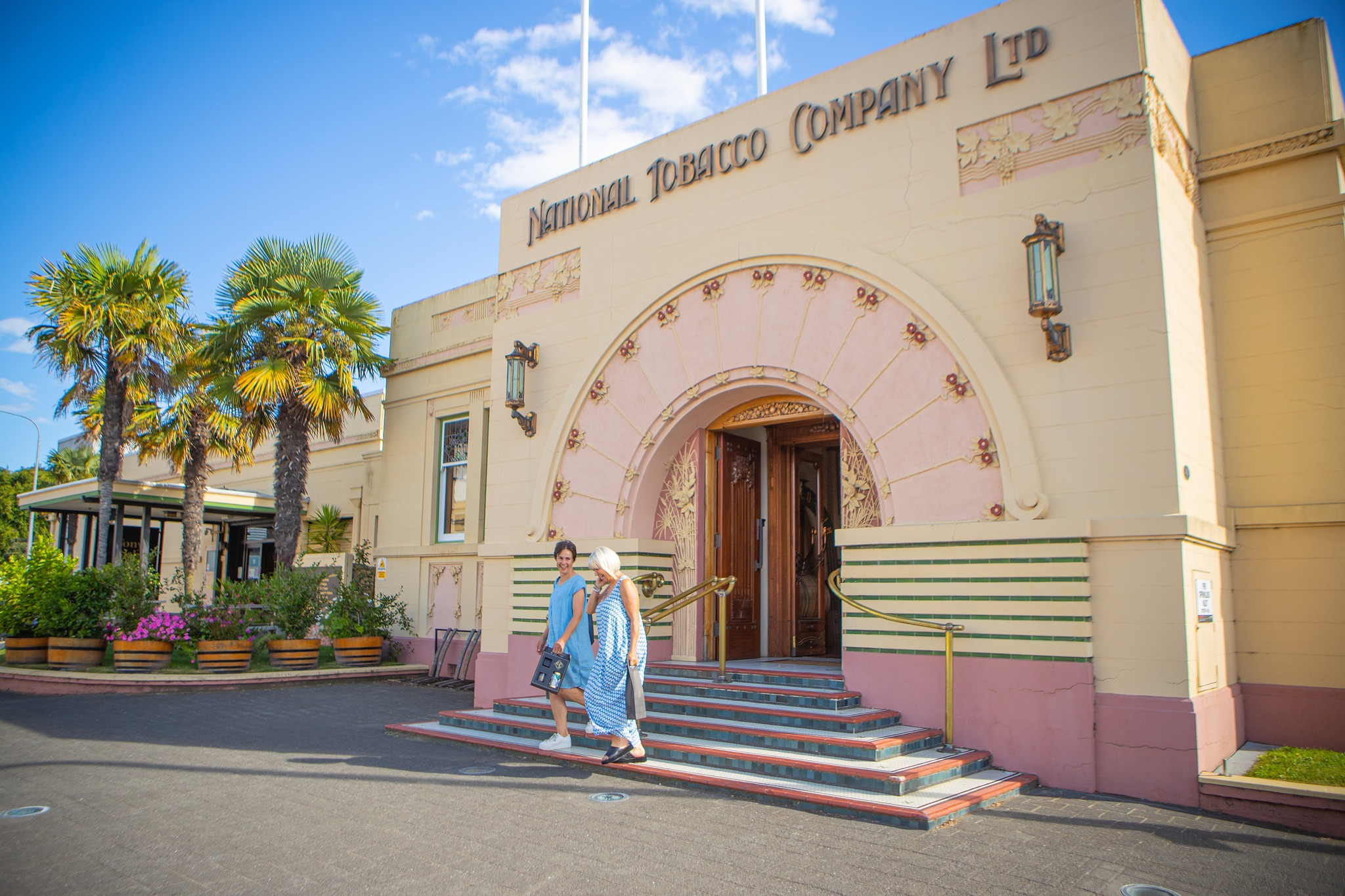 4. Real-Life Movie Set
From Rotorua, we're heading southeast to the coastal town of Napier. Located in the Hawke's Bay region, Napier is known for its gorgeous 1930s architecture and has been called the Art Deco capital of the world. Speak to one of our expert travel advisors about organizing a guided walking tour of this fascinating 'movie set' town, which is surrounded by food and wine country. When it comes to staying satiated, you're utterly spoiled for choice with world-class wineries and restaurants right on your doorstep!
5. Foodie Capital of New Zealand
Despite stiff competition, New Zealand's capital city, Wellington, is considered by many to hold the title of the country's foodie capital. Wellington is on the southwest of North Island, and you can easily eat your way around this compact coastal city thanks to its bounty of cafés and award-winning restaurants. This bustling town has cuisines of all kinds, hole-in-the-wall bars and funky foodie alleys. There's also a creative street art scene, quirky boutiques, and vibrant markets to explore.
Stay: Luxury Hotels on New Zealand's North Island
You'll need somewhere to rest and recharge while eating and drinking your way across the land, and the accommodation on North Island won't disappoint. Home to several of the most luxurious properties in the world, your New Zealand North Island accommodation is bound to be a highlight of your New Zealand vacation. To give you an idea of what's on offer, our CIRE travel advisors have shared their favorite New Zealand luxury hotels on North Island.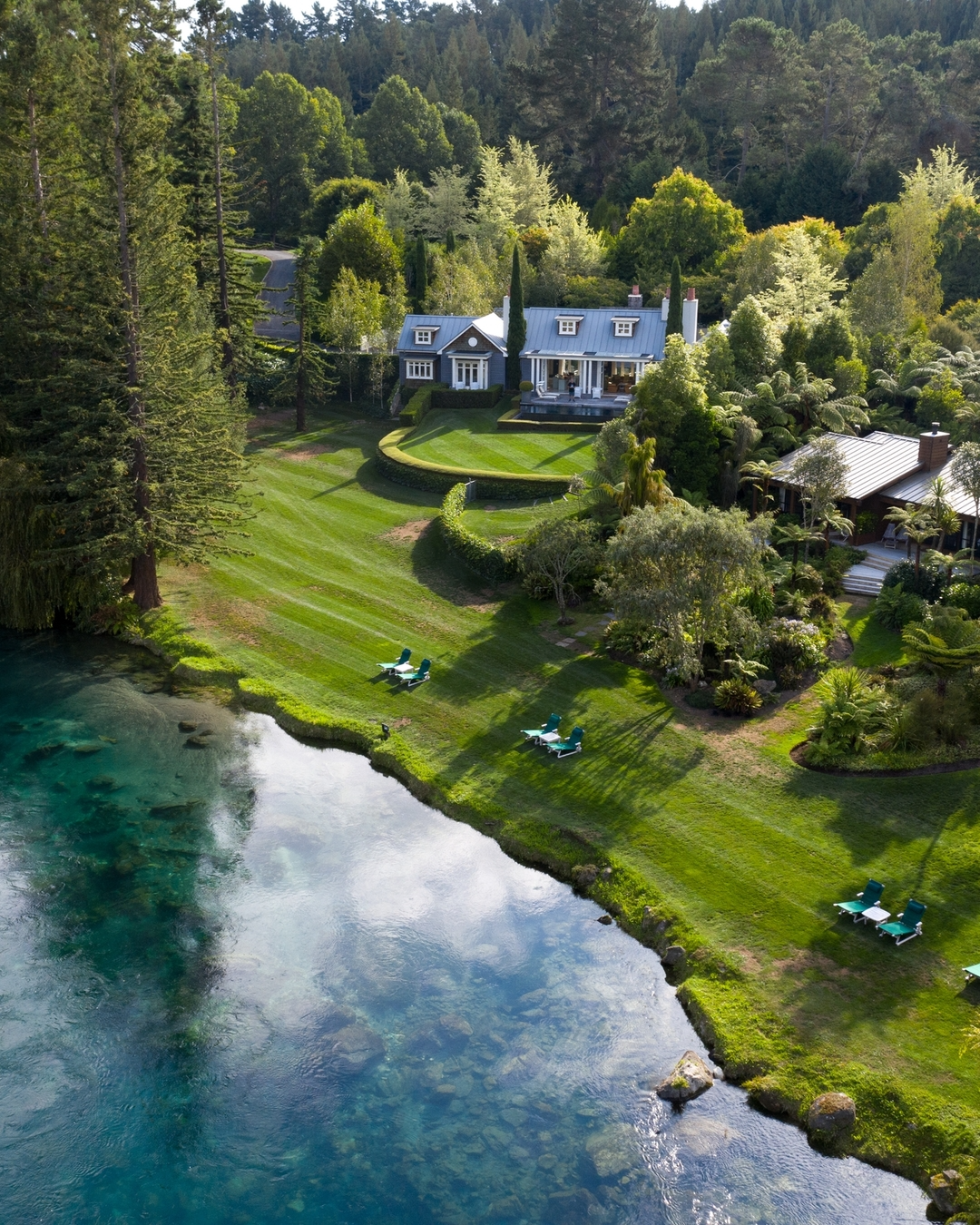 1. Huka Lodge
Huka Lodge is considered one of the world's most luxurious retreats. When previous guests include Queen Elizabeth II, Rod Stewart, and Michael Palin, you know you're in for something special. Located near Lake Taupo in the center of North Island, this elegant boutique hotel has evolved from a simple 1920s fishing lodge into one of the country's premier luxury stays. A member of the Small Leading Hotels of the World group, Huka Lodge is nestled within a 17-acre garden and is the perfect destination for lovers of the great outdoors. Perched on the banks of the Waikato River, Huka Lodge is a prime fishing destination but also has a heated pool, hot tubs, day spa and gym, making it an ideal place to relax and recharge.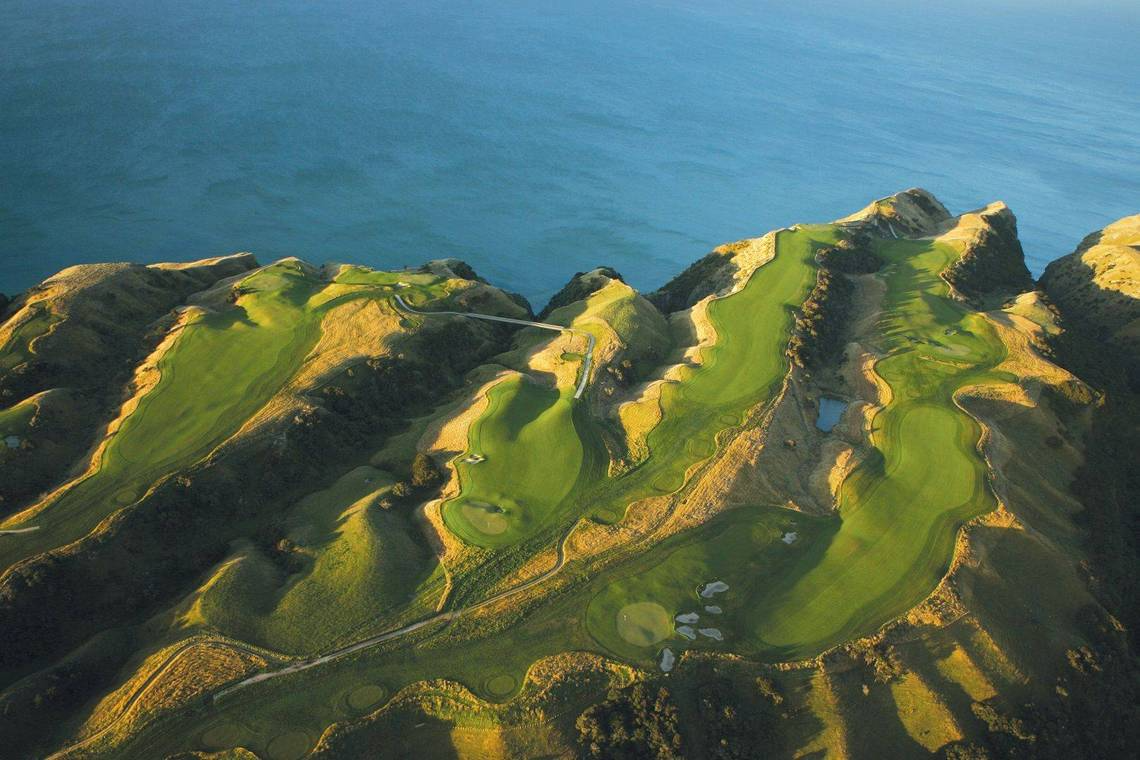 2. Rosewood Cape Kidnappers
From Lake Taupo, we're heading to the east coast for another exceptional North Island property, Rosewood Cape Kidnappers (formerly known as The Farm at Cape Kidnappers). Set on a 6,000-acre farm on a magnificent stretch of coastline, guests can choose from a four-bedroom luxury cottage or one of 20 thoughtfully designed suites. Rosewood Cape Kidnappers is one of New Zealand's finest properties and has its own spectacular championship golf course overlooking the Pacific Ocean. This award-winning resort is in the heart of the Hawke's Bay wine region and has its own luxury day spa as well.
3. Bolton Hotel
If you're searching for five-star accommodation in New Zealand's capital, look no further than the award-winning Bolton Hotel. This family-owned and operated hotel has some of the largest hotel rooms in Wellington and sits in the middle of the bustling Central Business District. It stands 19 stories high and is a great place to base yourself for exploring the city's sights, such as the waterfront and the botanical gardens. This stylish oasis has 137 rooms and eight different room types to choose from, and it has a fascinating back story, too. The Bolton was named after one of the first immigrant ships to arrive in New Zealand in the 1800s.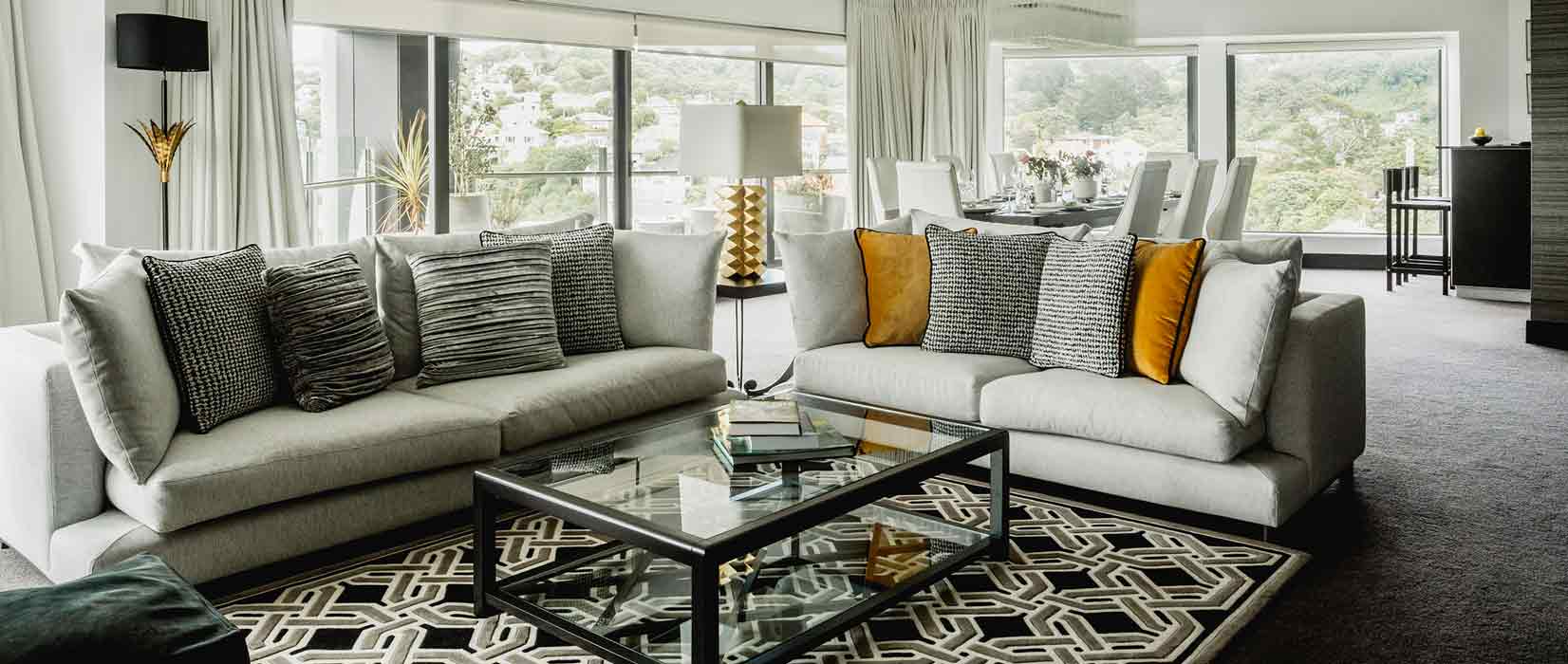 Do: Best Things to do on New Zealand's South Island
If you thought drinks and nibbles were exceptional on North Island, wait 'til you hit South Island! When it comes to food and wine, South Island takes things up a gear. Our first stop is wine country for a sip of world-famous white wine, and then we'll take in a few cultural and historical attractions as we work our way to the island's southern end. Our luxury travel team's firsthand knowledge and local contacts have helped us create a fun itinerary for your NZ South Island getaway, so let's get started!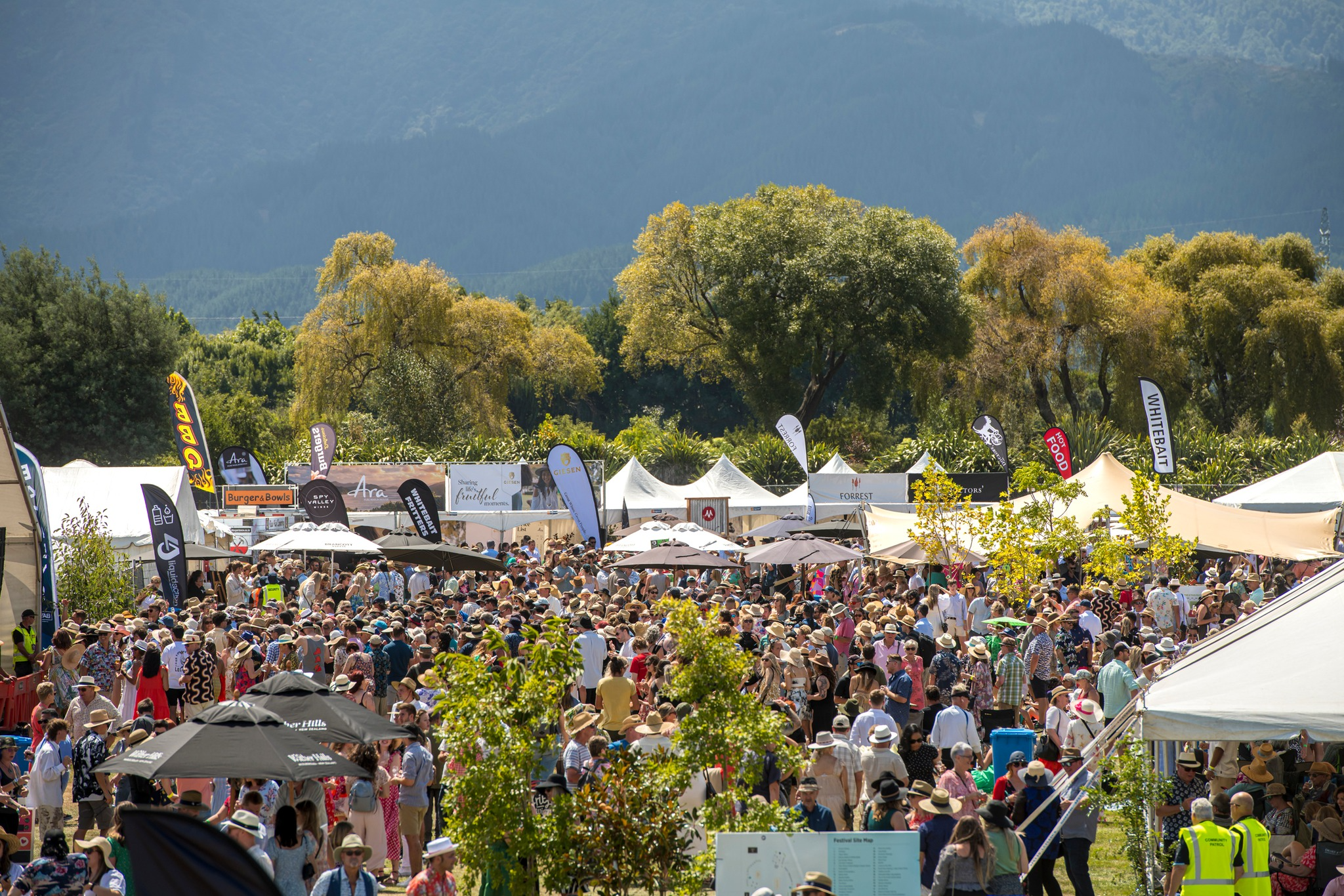 1. Hello Wine Country!
Sauvignon Blanc connoisseurs will be in heaven in our next destination, the Marlborough Region. The largest wine-growing region in New Zealand sits on the northeastern tip of South Island and is blessed with an abundance of delicious produce and glorious sun-kissed days. It's home to world-famous Sav Blanc, super fresh seafood, and the country's longest-running food and wine event, the annual Marlborough Food and Wine Festival. The first vineyards were planted here in the 1880s, and towns such as Blenheim, Picton, or Renmark provide the ideal base for exploring the wine capital of New Zealand.
2. Craft Beers in Christchurch
If you're all wined out, or maybe beer is your drink of choice, you'll love our next stop. Christchurch sits on the east coast of South Island and has a burgeoning craft beer scene. Although Wellington is known as the country's craft beer capital, this unique city has several microbreweries and tap rooms and hosts the Great Kiwi Beer Festival each summer. So, whether you fancy the fun of the festival or a guided beer tour, reach out to one of our travel advisors for more info about the best craft beer and brewery tours on offer.

3. Central Otago Indulgence
Central Otago is a total treat for the tastebuds. This inland section of South Island sits east of Queenstown and is a masterclass in pure indulgence. 'Central', as locals refer to it, consists of a collection of towns and rural communities producing high-caliber food and wine that's sought after around the world. A fun way to experience the amazing landscape and all the delicious tastes this beautiful part of the world has to offer is via the Otago Central Rail Trail. Experience local hospitality and delicious food and wine at your own pace as you follow an old railway line on a bicycle.

4. Queenstown Eats
If you're looking for New Zealand's best restaurants, you're in for something special because our next stop is Queenstown. Whether you're craving high-end cuisine partnered with exceptional service or something a little more casual, this cosmopolitan lakeside town can satisfy cravings of all kinds. Known as the adventure capital of the world, Queenstown also excels at adventures of the culinary kind. Local favorites include Botswana Butchery for its luxurious dining and diverse and flavorsome menu, The Grille for its incredible waterfront views and celebrated seafood chowder, and the Queenstown institution, Fergburger. This world-famous burger joint's popularity led to the sidewalk being widened to cater for huge crowds queueing for its gourmet burgers!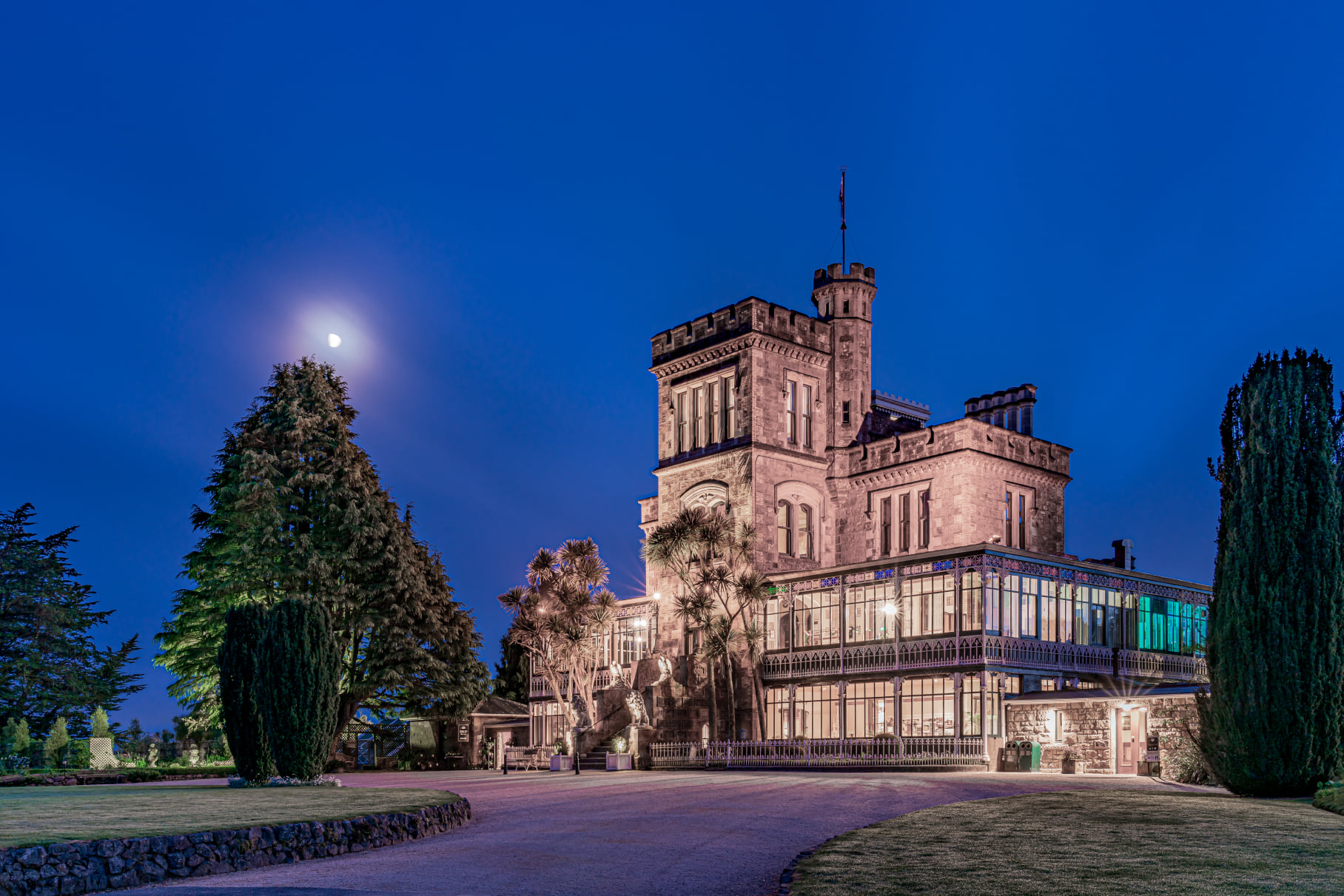 5. Dunedin Royalty
After the fun and games of Queenstown, let's finish our travels back on the east coast with a little Kiwi history. The heritage-rich town of Dunedin is not only a haven for wildlife, but it also has New Zealand's only castle. Commissioned for construction in 1871, Larnach Castle is set among award-winning gardens with breathtaking views across Otago Harbor and Peninsula. Dunedin's premier landmark has been magnificently restored and provides accommodation and a stunning backdrop for weddings, as well as a self-guided tour where you can learn about the castle's tragic and scandalous history.
Stay: Luxury Hotels on New Zealand's South Island
If you thought North Island accommodation was luxe, just wait 'til you see our accommodation recomendations for New Zealand's South Island! The breathtaking landscapes of South Island provide a stunning backdrop for any stay in NZ. And to help you narrow down your options, our luxury travel team have chosen their top hotels on New Zealand's South Island.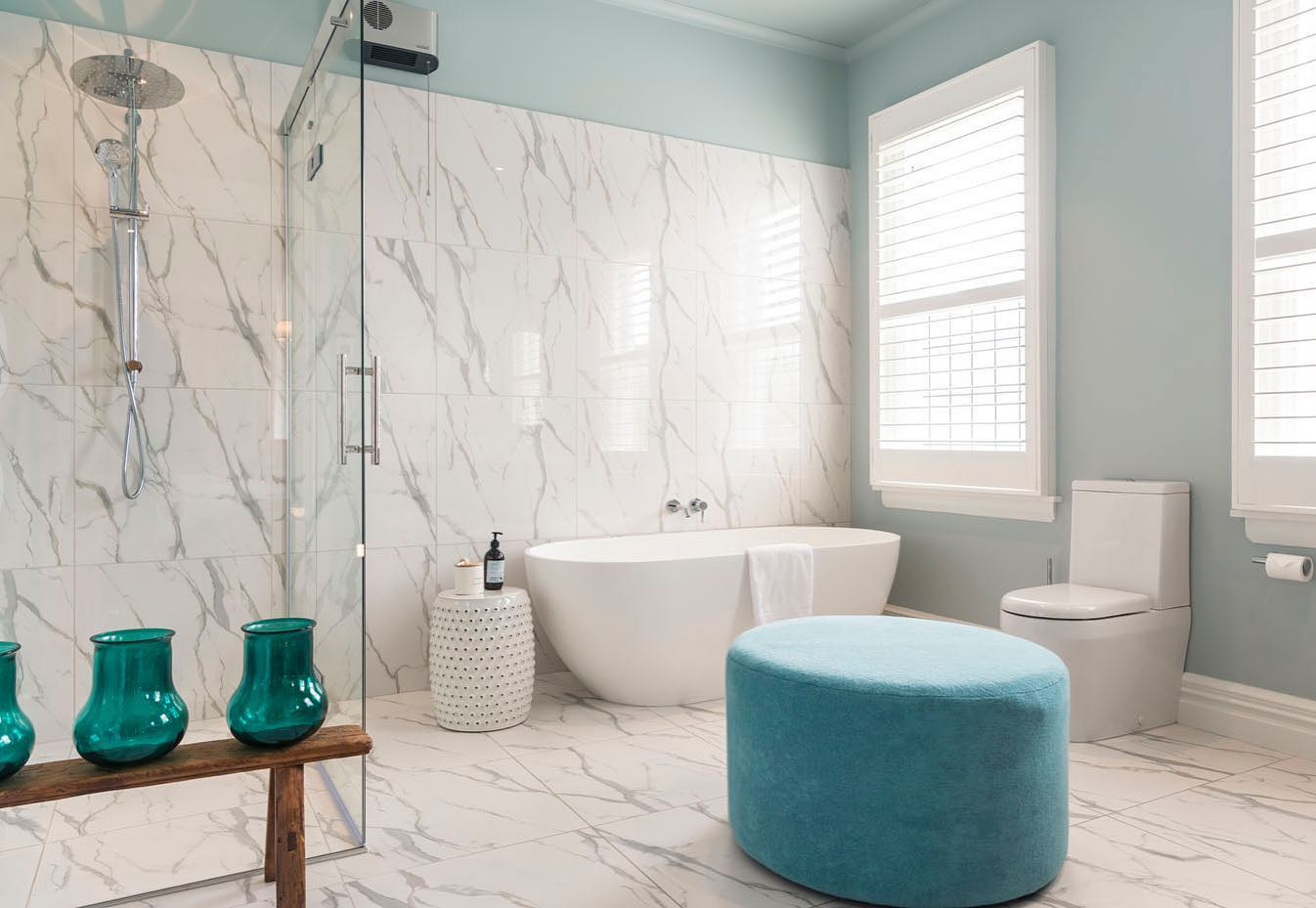 1. The Marlborough Boutique Hotel
Indulge in some luxurious accommodation while appreciating the world's best wines. The Marlborough is a unique luxury hotel that's the perfect base for exploring the Marlborough region's world-class wineries. Built in 1901, this historic building was originally a convent in the nearby town of Blenheim. In 1994, it was transported in five pieces to its current location in Rapaura. It was then fully restored and operated as a B&B before reopening in its present form the following year. The Marlborough features 10 luxury rooms set among 16 acres of parkland-like gardens and an award-winning restaurant specializing in locally grown gourmet produce.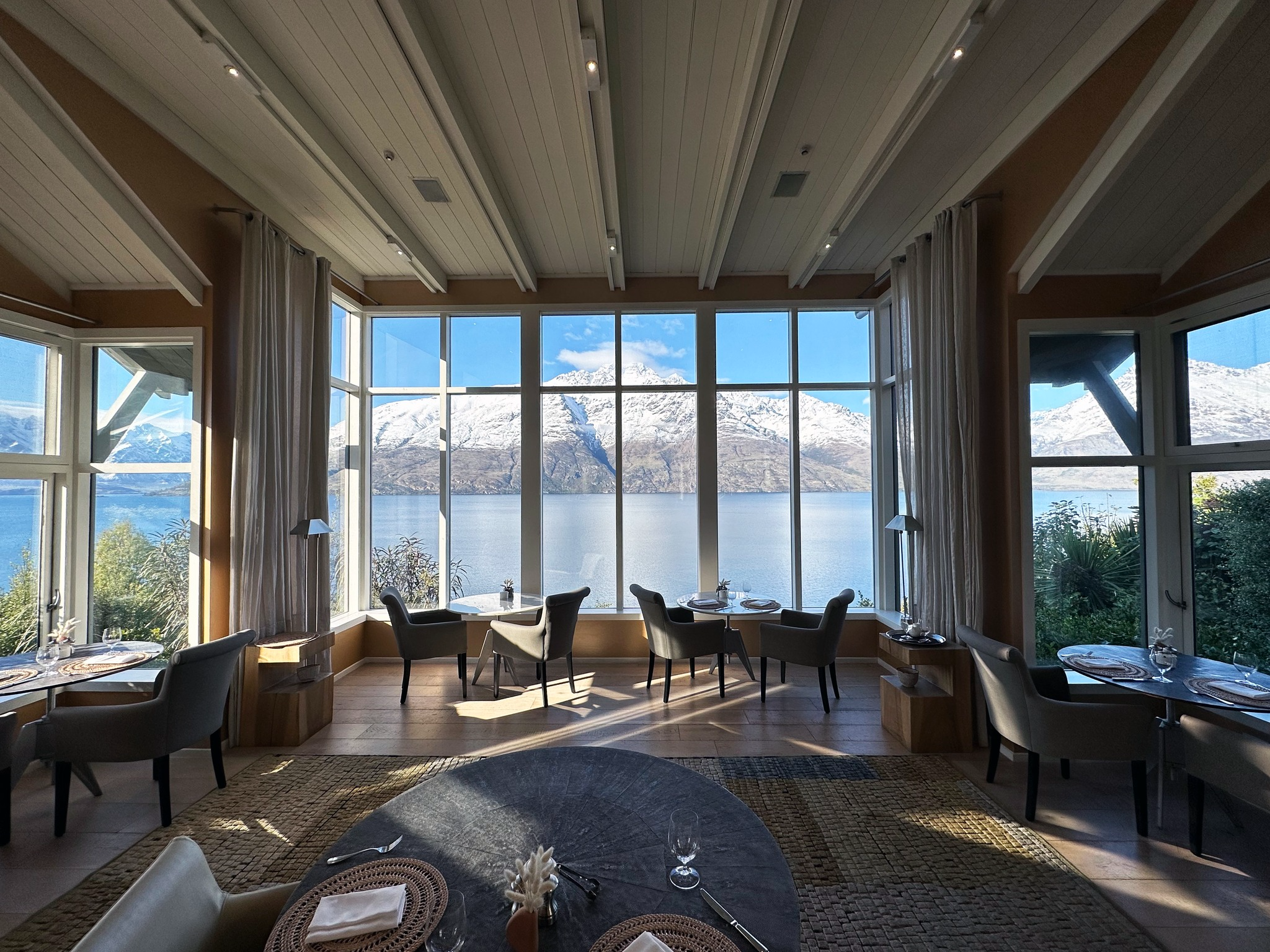 2. Matakauri Lodge
You'd be hard-pressed to find a room with an average view in Queenstown — the adventure capital is blessed with some of the most spectacular scenery in the country. Exclusive Matakauri Lodge makes the most of Queenstown's captivating beauty from its position on the shores of sparkling Lake Wakatipu. This small and intimate property is tastefully decorated with manicured grounds and floor-to-ceiling windows that offer jaw-dropping views. Guests can expect flawless service, exceptional dining at the on-site restaurant, and an abundance of outdoor adventure activities on their doorstep. Whether you're floating in the outdoor infinity pool and marveling at mesmerizing mountain ranges, or relaxing at the day spa on the edge of a pine forest, you're assured a private and intimate world-class stay.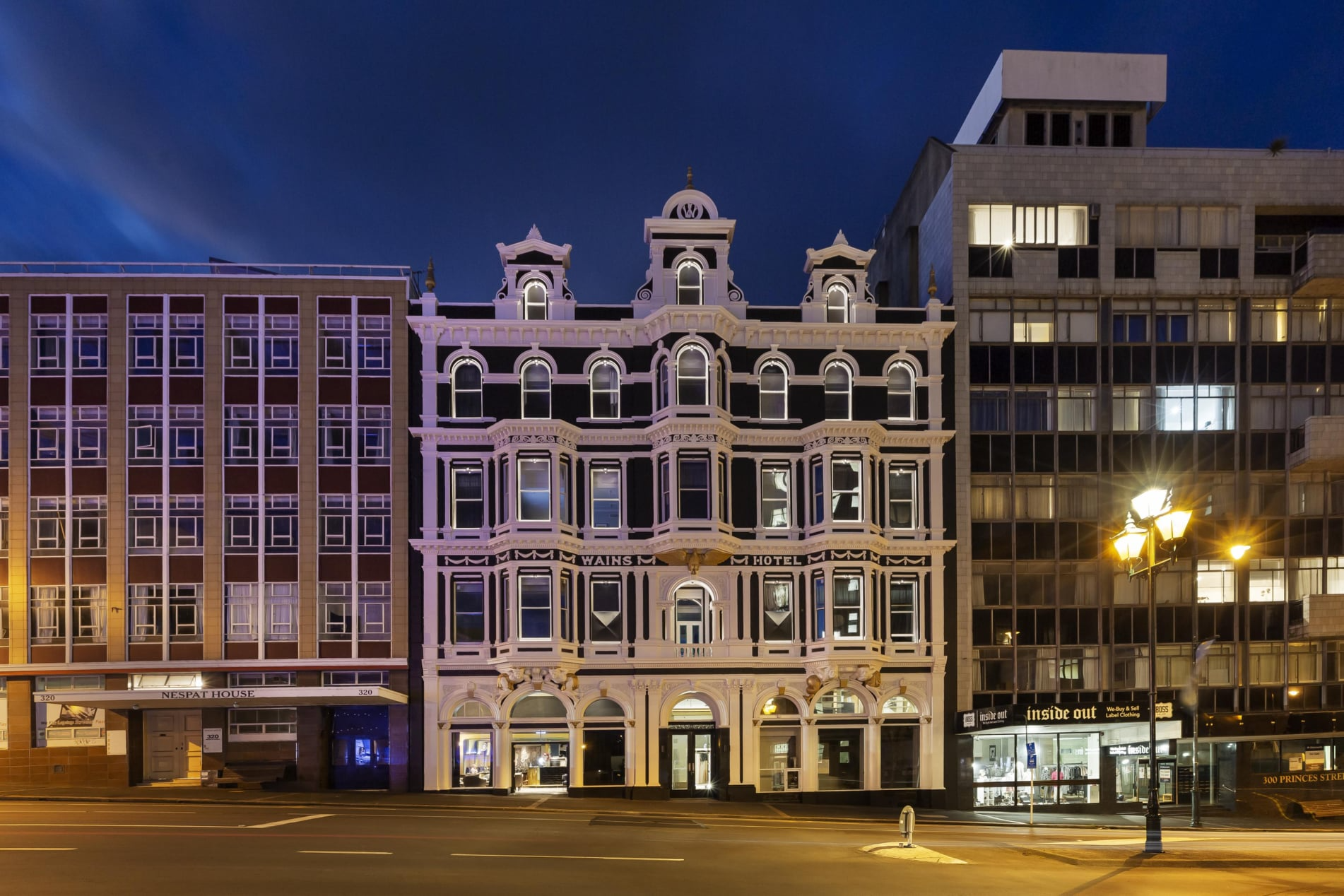 3. Fable Dunedin
This five-star boutique hotel on South Island's east coast is a convenient base for discovering Dunedin's historical charm. This compact town has much to explore within walking distance, and the Fable Dunedin is an elegant hideaway right in the heart of the city. This stylish four-story hotel has 50 luxurious guest rooms and suites and was originally opened in the 1860s. Guests are greeted by a concierge in black top hat and tails and enjoy full-service luxury throughout their stay. The property also has one of the best restaurants in Dunedin. The Press Club is a bespoke bar and restaurant that pays homage to the literary and publishing crew who frequented the hotel back in the 1870s.
CIRE is Here to Help
If you need help planning an unforgettable New Zealand vacation, give CIRE Travel a call. Our luxury travel advisors can't wait to help you create a bespoke itinerary to tantalize your tastebuds in this land of unparalleled beauty. Whether it's wine, beer, food, culture or history, our luxury travel team has the knowledge and firsthand experience to help you create the New Zealand trip of a lifetime.
In case you missed it: Check out Part 1 of our Kiwi coverage focusing on New Zealand for Nature and Adventure Travelers!
CIRE Travel is a full-service travel agency headquartered in New York, NY. Our expert corporate travel planners, honeymoon travel agents, and luxury travel planners support clients across the country and around the world.
---
Where in the World Do You Want to Go?
Inspired to plan your next weekend getaway, vacation or trip of a lifetime? See that form below? That's all it takes to begin your next epic travel story.