There's nothing quite like flying into Sydney. As your plane descends and the iconic Sydney Opera House and Harbour Bridge come into view, you know your Aussie adventure has begun. This stunning coastal city boasts some of the most beautiful scenery in the world, from its dazzling world-famous harbor to endless golden sandy beaches. It's also a modern metropolis offering an intoxicating blend of luxe big-city offerings with a relaxed beach vibe. From glitzy hotels and award-winning cuisine to luxury bucket-list experiences, Sydney is a making memories kind of destination. So, whether you're traveling for business or for pleasure, let your luxury travel planner at CIRE Travel take care of the finer details. All you need to do is sit back, relax, and enjoy the ride.
Stay: Luxury Hotels in Sydney
You're spoiled for choices regarding where to stay and where to play in Sydney. A fabulous collection of premium accommodation options is scattered throughout the city, and many of Sydney's luxury hotels enjoy exhilarating views of the harbor and its iconic landmarks. So, to narrow down your choices in deciding where to stay, our luxury travel team has profiled some of the best hotels in Sydney just for you.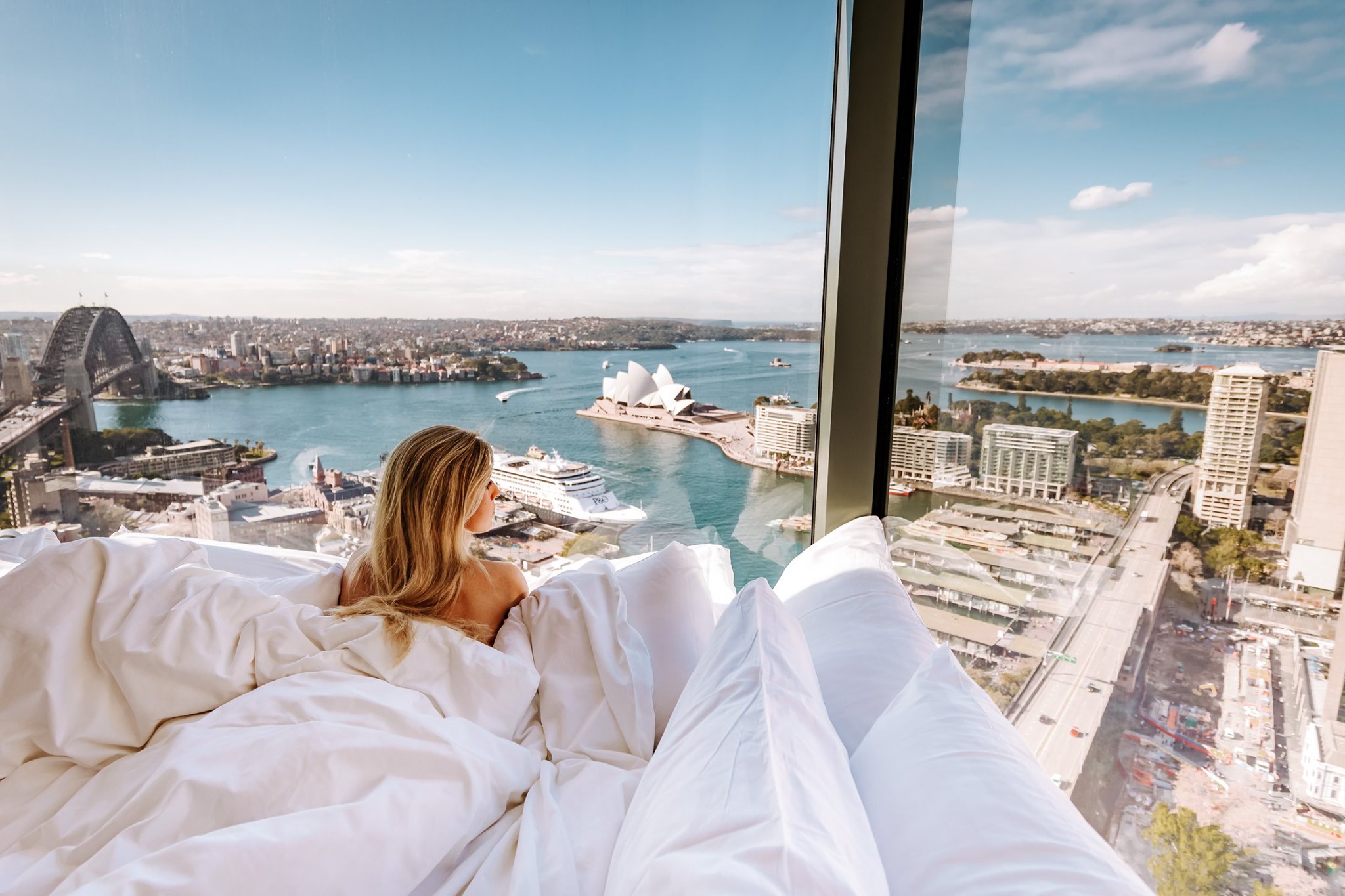 1. The Shangri-La Sydney
With views like these, you'll need to drag yourself out from beneath the hotel's luxe signature bed linen! Guests at Sydney's five-star Shangri-La hotel are blessed with breathtaking panoramic harbor views, making this the ideal luxury stay for newlywedded bliss. And if you must leave the confines of your room, why not indulge in more five-star treatment at the hotel's award-winning Altitude restaurant, followed by innovative cocktails at the Blu Bar on level 36?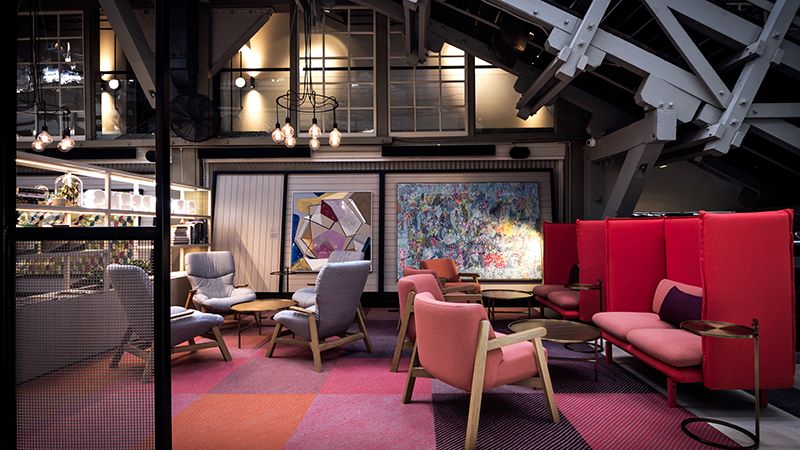 2. Ovolo Woolloomooloo
Perched on the harbor at Woolloomooloo Wharf, this five-star boutique hotel has a style all its own. Full of character and charm — think exposed beams and soaring ceilings paired with playful and eclectic décor — this vibrant hotel has been designed with the modern traveler in mind. Whether in town for a short or long stay, guests at the Ovolo Woolloomooloo enjoy generously sized rooms brimming with distinctive interiors and eye-catching artwork. There's also an indoor pool, fitness center, bar, and restaurant, which offers an innovative plant-based High Tea! The Ovolo is housed within a heritage-listed building in an exclusive part of town full of upscale restaurants and an affluent clientele.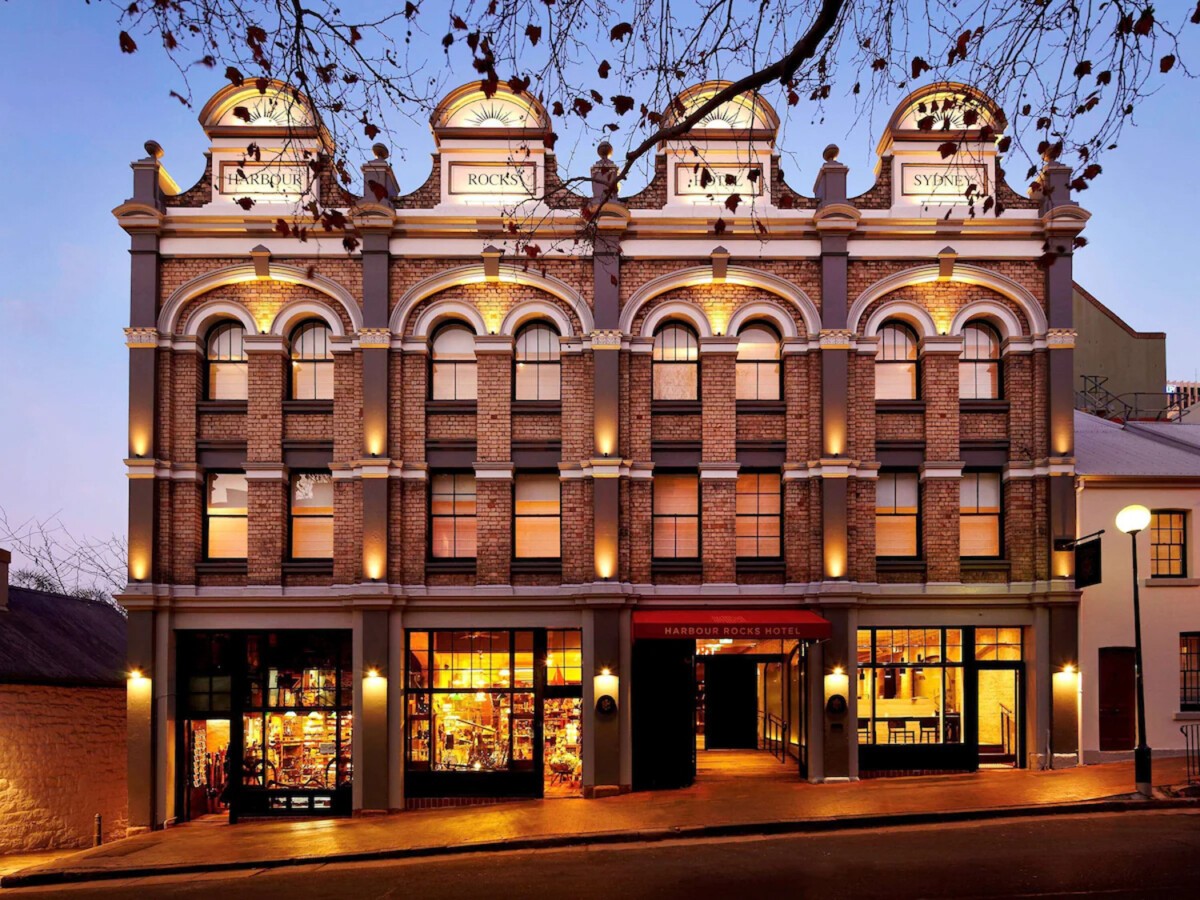 3. The Harbour Rocks Hotel
Australia's oldest city has a rich and fascinating history which is evident when you encounter the cobblestone laneways and intimate village feel of The Rocks. This captivating precinct on the shores of the harbor is where the Europeans first settled in Australia. Sydney has recently added some new additions to its luxe hotel portfolio, but if you prefer a more intimate boutique alternative to big, bright, and flashy, then the five-star Harbour Rocks Hotel could be more your style. Built in 1887, this architectural gem has 59 stylish rooms and offers an intimate luxury experience in the heart of the Rocks.
General Manager Silvia Kypriotis says no two rooms at The Harbour Rocks Hotel are the same.
"Our boutique accommodation rooms are extraordinary, a heritage conversion meaning each room is unique. Our guests have the opportunity to enjoy a distinctive experience every time they stay, yet they can always count on the warmth of our staff and the same incredible location in the heart of The Rocks."
A short walk to the major tourist attractions, this charming hotel features a celebrated restaurant set in a historic sandstone cavern, a wine bar, and an Arabian-themed outdoor bar — the perfect place to enjoy a cool drink on a balmy Sydney evening.
Eat: Best Restaurants in Sydney
When it comes to world-class cuisine, the options are endless. The 'Harbour City' is flush with award-winning fine dining establishments with the highest caliber chefs at the helm. We're talking Michelin Star chefs and recipients of the Australian Good Food Guide's prestigious Chef Hat Awards. So, whether you're seeking a romantic dining experience or a suitable venue for a business lunch, check out this selection of Sydney's best restaurants by our corporate travel agents.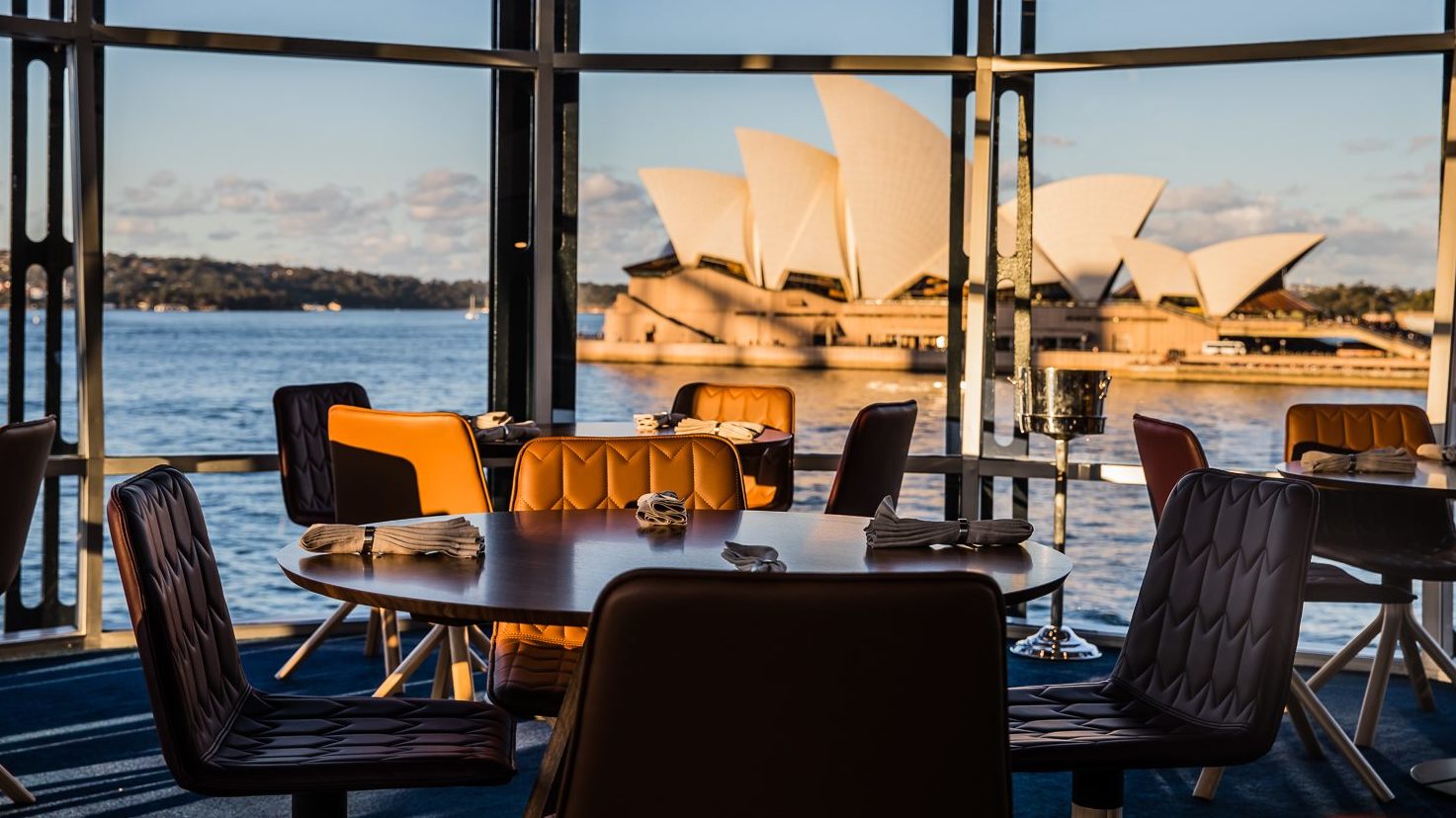 1. Quay
One of Australia's most awarded restaurants, Quay is a lesson in understated luxury with spectacular harbor views and an innovative nature-inspired menu. The recipient of three Chef Hats for 18 years in a row, Quay sits on the edge of Circular Quay, which means you're looking straight out at those famous Opera House sails. Executive chef is Peter Gilmore, an Australian MasterChef judge known for his showstopping Snow Egg dessert.
2. Oncore by Clare Smyth
If you're looking for an opulent dining experience with sweeping harbor views and high-art cuisine, try a hot-ticket table at Oncore by Clare Smyth. Encased within the brand new luxury Crown complex, Oncore occupies the 26th floor and is the second restaurant by Smyth — the first and only female British chef to be awarded three Michelin Stars. The focus is on local produce, exceptional service, and Smyth's personal touches — there's even a unique velvet stool for your handbag!
3. Bennelong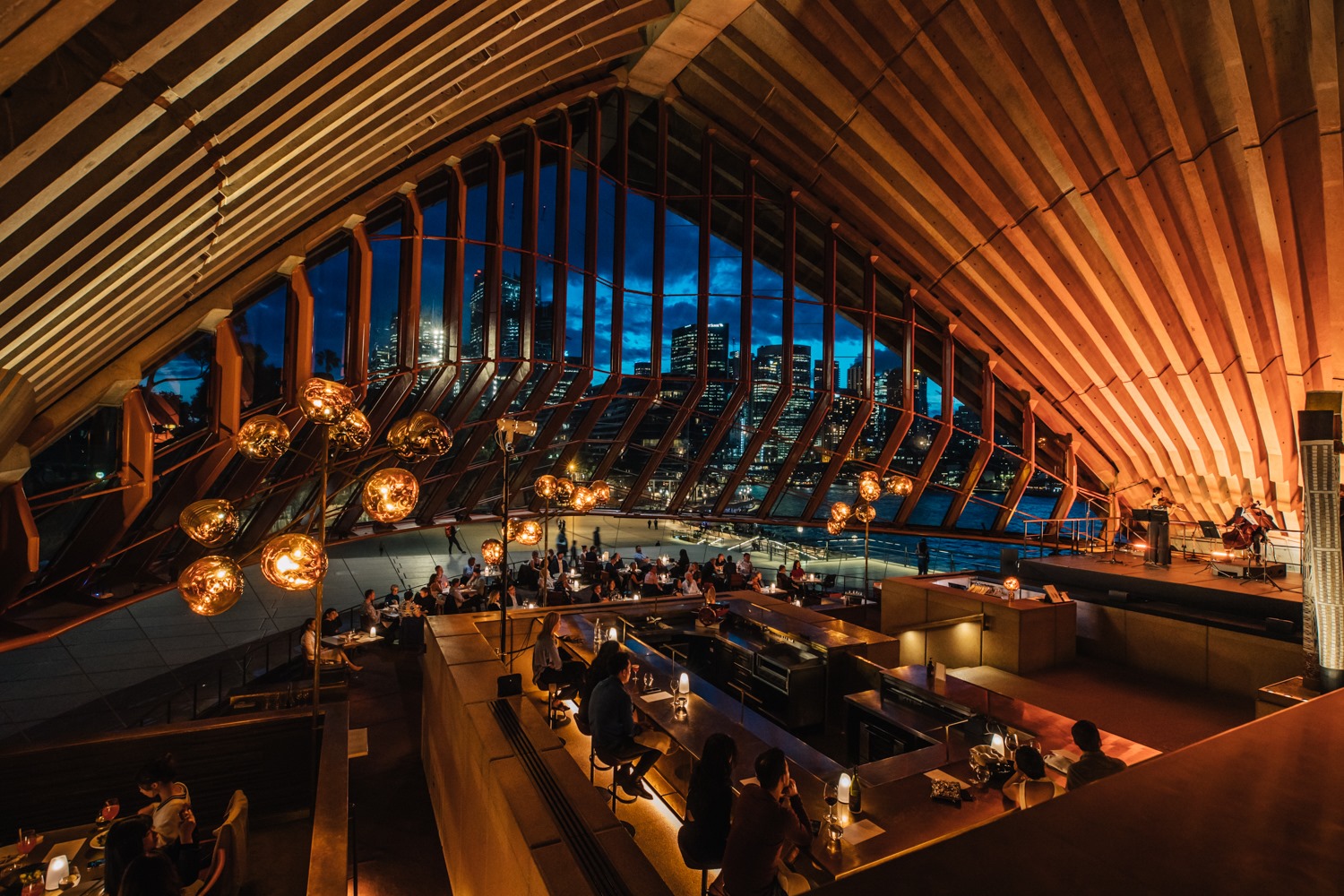 The pearlescent white sails of the iconic Sydney Opera House draw millions of visitors each year. Still, many would be unaware of the unique fine dining experience within the walls of this world-famous landmark. Bennelong is a two-hatted restaurant boasting a radiant interior with high cathedral-like ceilings and towering windows that offer glorious views of the harbor. And with celebrity chef Peter Gilmore (of Quay) taking the reins, you can be assured of an innovative, playful and modern menu bursting with exceptional local produce. Just check out the restaurant's OG of desserts! It's a mini Opera House made out of pavlova!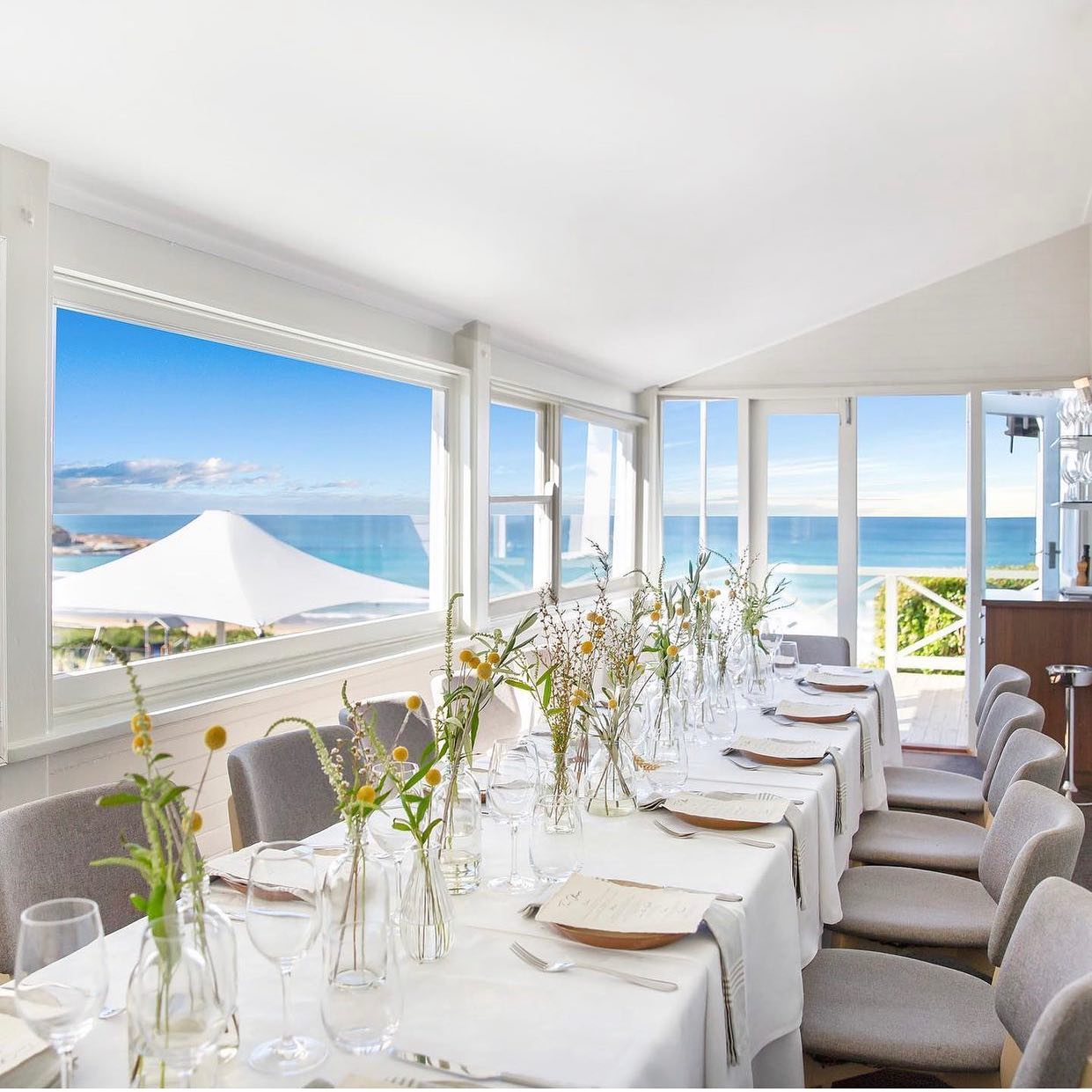 4. Pilu
Most visitors to Sydney flock to the beauty of the harbor and surrounding suburbs and fail to venture further afield. But head a little north across that glorious expanse of water, and you're in the vibrant coastal town of Manly. Bondi's northern rival enjoys a rich surfing history, eight beaches, and an enviable chilled vibe. Manly draws the crowds on weekends but get off the well-trodden Corso, and you'll find hidden gems like Pilu at Freshwater. This little piece of fine dining perfection overlooks picturesque Freshwater beach and focuses on Sardinian and regional Italian cuisine. This two-hatted award-winning restaurant in a Hamptons-inspired beach house is the perfect spot for a long leisurely lunch or a romantic dinner for two.
Shop: Best Shopping in Sydney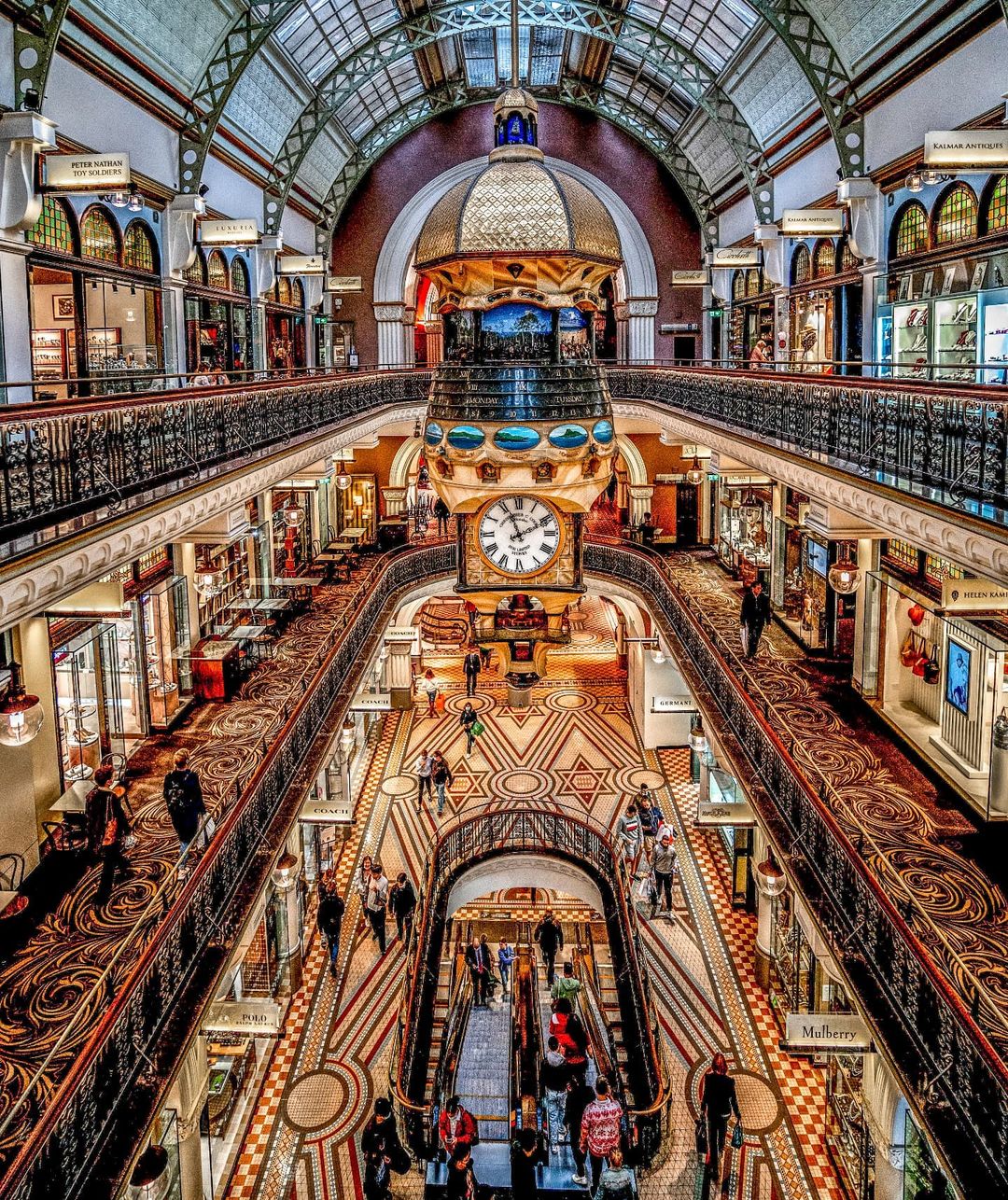 Indulging in a little retail therapy is a fantastic way to learn about a new city. But you could spend months exploring the best places in Sydney to spend up big. So we've taken the hassle — and the sore feet — out of unearthing retail therapy gold with some of our favorite places to shop in Sydney.
1. Queen Victoria Building
The QVB in the center of town is one of the city's most prestigious shopping destinations. But you'd be forgiven for being distracted from the task at hand by this historical beauty's elegant architecture, original 19th-century staircase, and stunning stained-glass dome. First opened in the 1890s, the QVB occupies a whole city block and houses more than 180 premium fashion boutiques, luxe homewares brands and high-end jewelry stores. And if you require a break from all that retail therapy, this multi-level emporium comes equipped with its very own champagne parlor!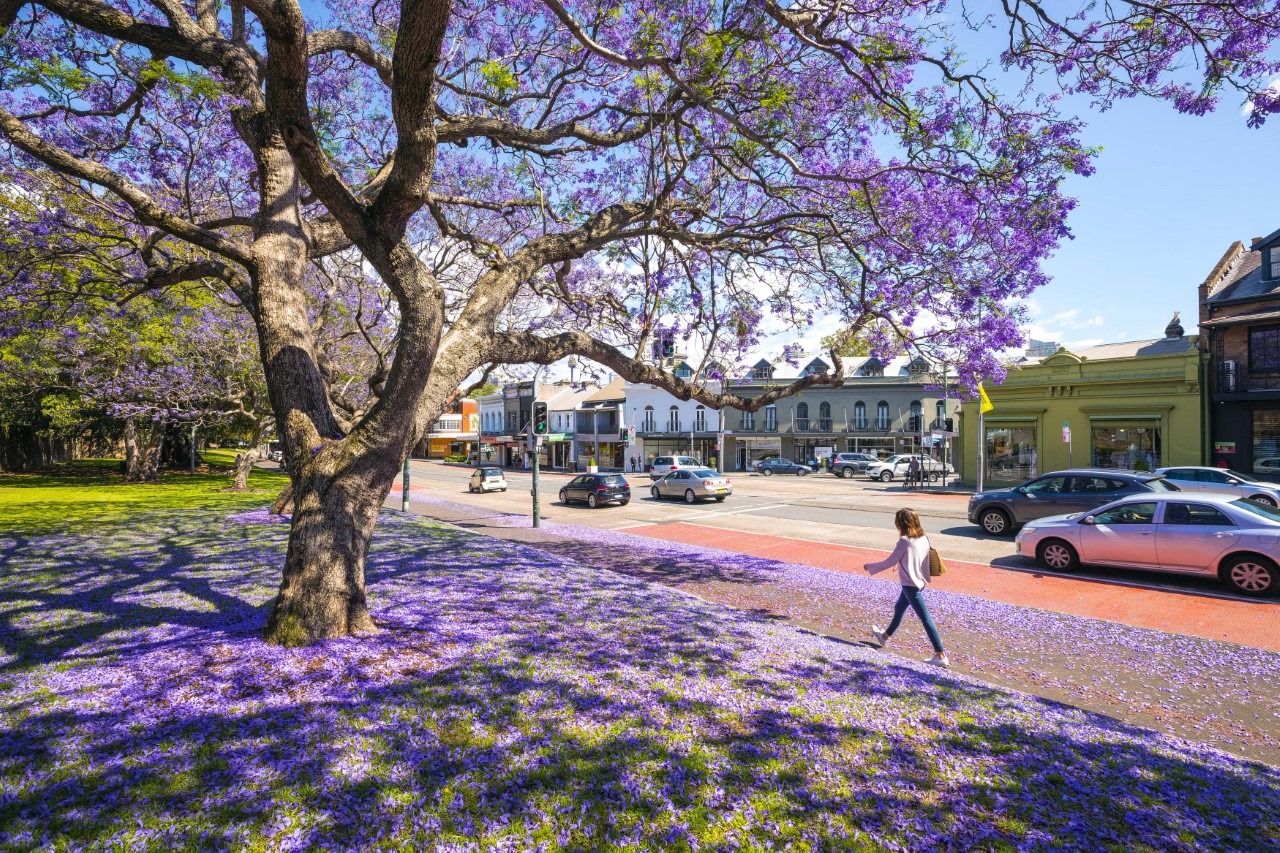 2. Paddington's Stylish Shopping Strip
Shop high-end Australian labels and emerging brands along a tree-lined stretch of this beautiful inner-city suburb. Named 'The Intersection' — because it literally sits at the intersection of two Paddington streets — this picturesque shopping strip is a favorite haunt for local celebs and Hollywood A-Listers when they're in town.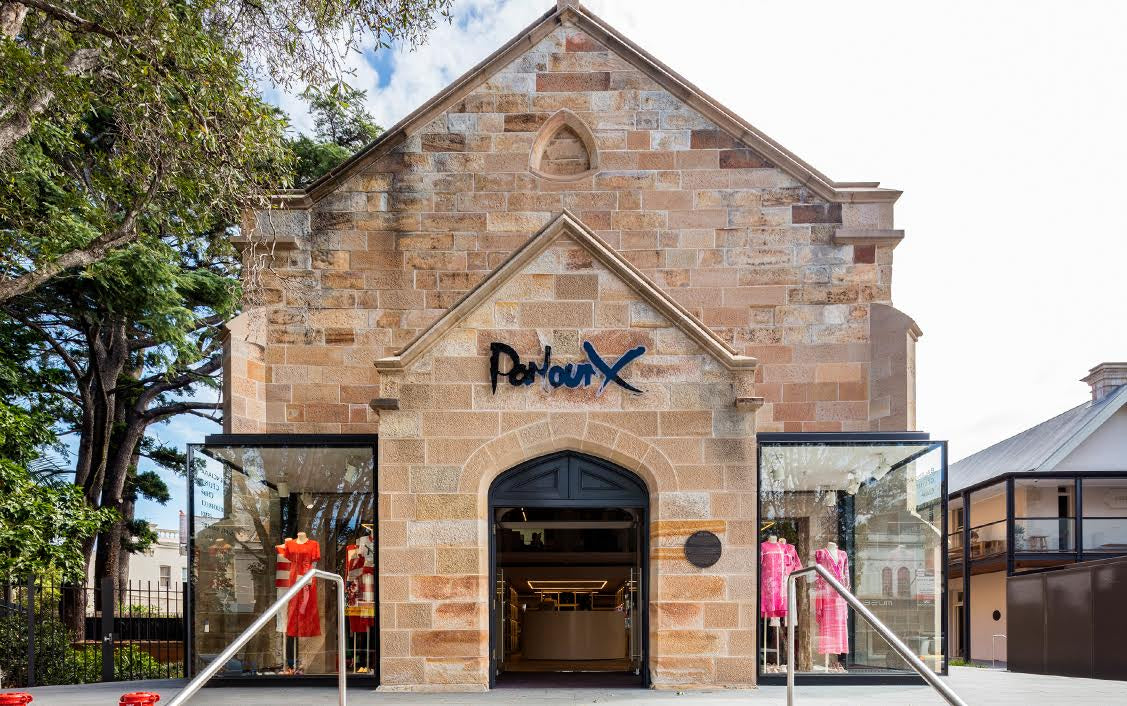 3. Parlour X
If you love your labels, then you'll love Parlour X. A local fave, this luxe retail sanctuary resides inside an 1840's sandstone church and carries a selection of carefully curated premium local brands and international designer collections (think Valentino, Balenciaga, Celine, Fendi and Saint Laurent). It's not much further out of the CBD than The Intersection, and it's the place to shop if you want to make a statement.
4. Explore the City's Outdoor Markets
Sydneysiders love their outdoor markets, and the city's temperate climate makes mild evenings and sunny weekends ideal for some retail therapy in the great outdoors. Local designers and makers, quality organic produce, and fabulous food truck finds descend on inner-city locales such as The Rocks, Bondi, Glebe, Paddington and beside the famous Harbour Bridge at Kirribilli. You can also venture further afield to community markets on the Northern Beaches and soak up some of that quintessential Aussie beach lifestyle.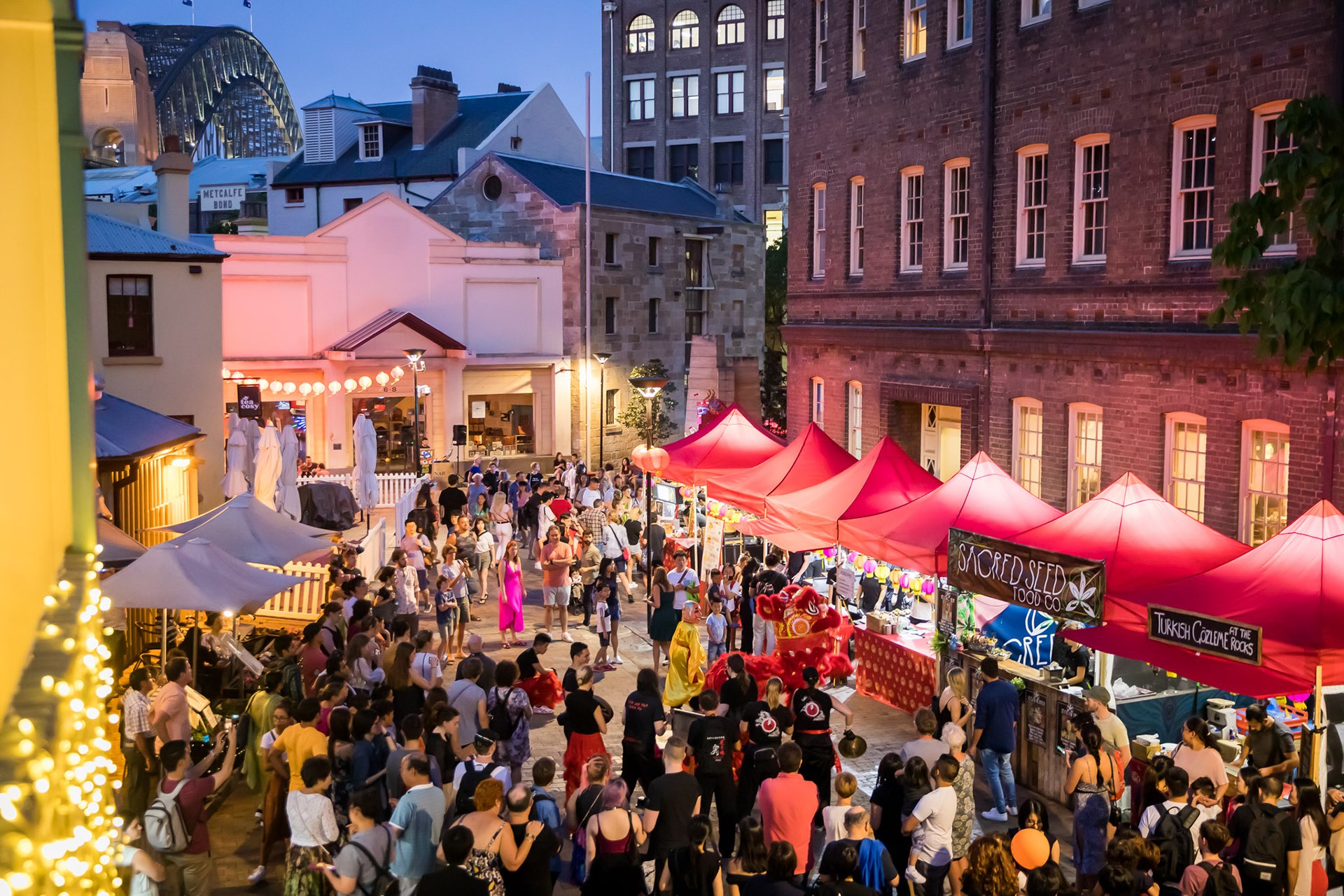 Do: Best Things to Do in Sydney
There's so much to do and see in Sydney that you'll want to return time and time again. It's a unique destination, full of bucket-list attractions and experiences —a place for making magical memories. And if you're looking for the perfect honeymoon in Sydney, CIRE Travel has a honeymoon travel agent that can make those rainy day daydreams a reality.
1. View from Above
It's to be expected that a stay in a city so naturally beautiful as Sydney would center on its stunning harbor and gorgeous beaches. But why not go next level (literally) and take to the skies in a seaplane for a bird's eye view of this dazzling destination? Try an evening flight and witness the 'Harbour City' all lit up, or a scenic daytime adventure out to one of its gorgeous coastal restaurants for lunch?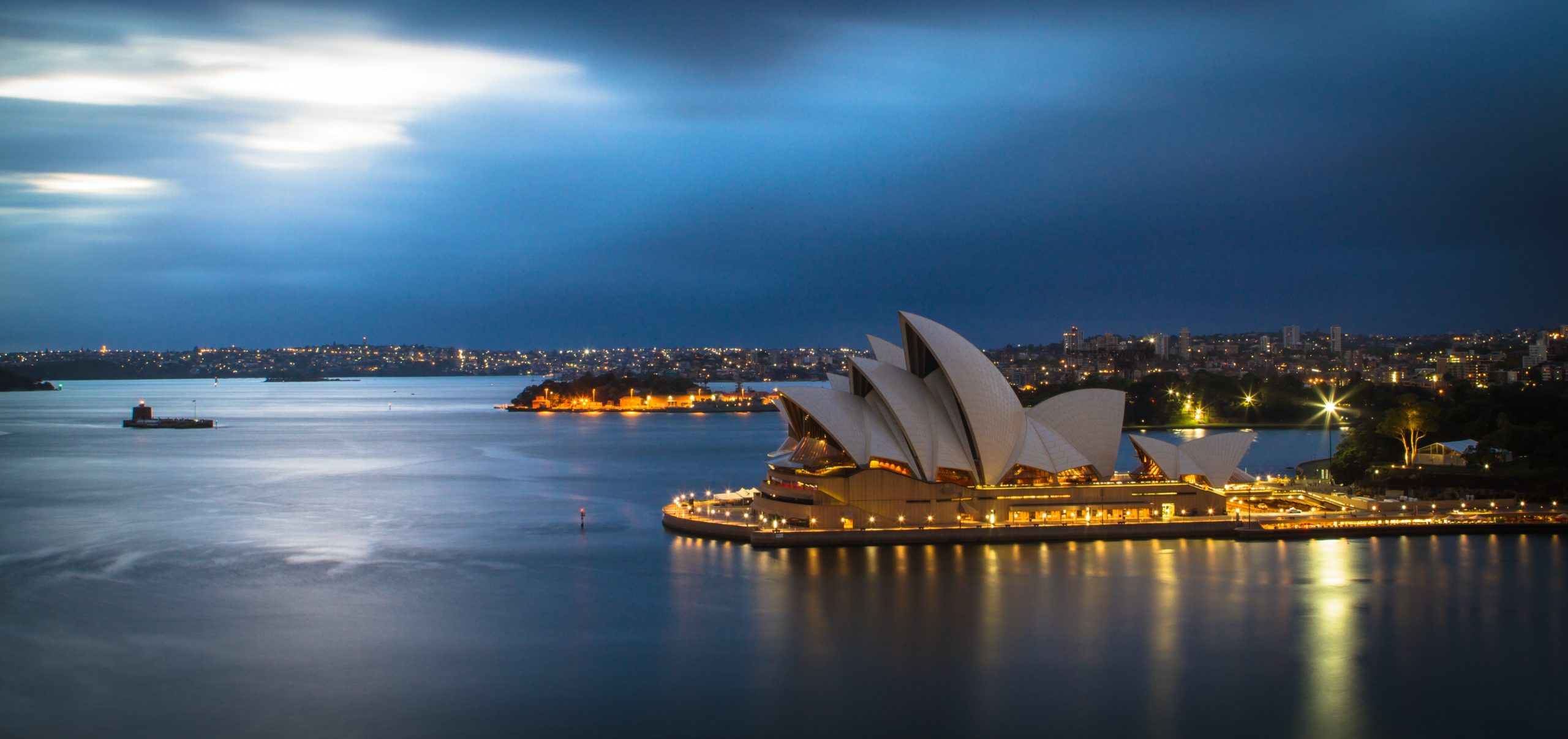 2. Bondi to Bronte Coastal Walk
Make like a local and tackle this popular 90-minute walk for some breathtaking panoramic ocean views. Make sure to start at Ben Buckler Point in North Bondi to experience the entire length of Bondi's famous golden sands before winding your way around the clifftops to the seaside suburb of Bronte. A hat, water and sunscreen are a must, but if things get too heated, take a dip at Tamarama Beach on the way.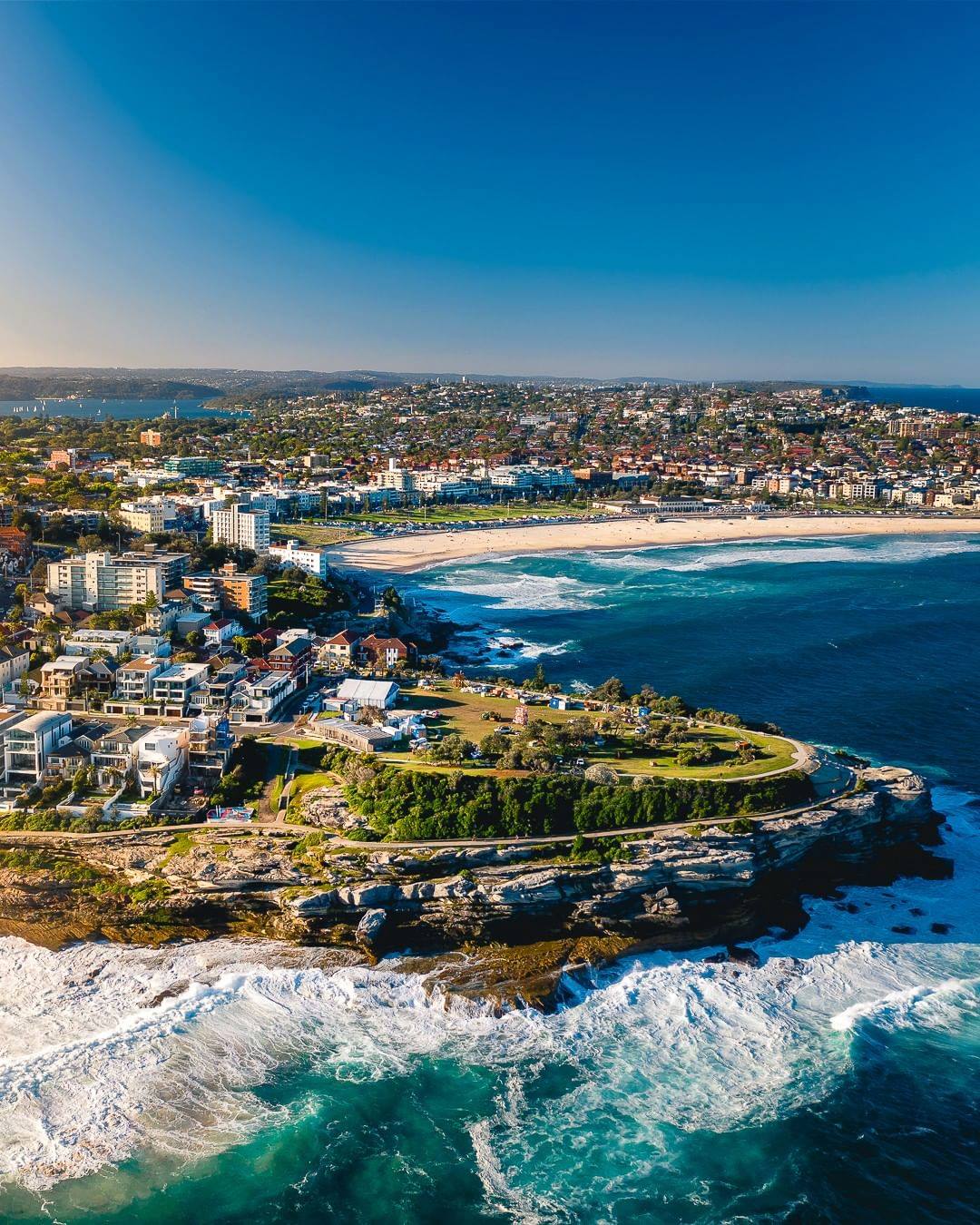 3. Private Sydney Harbour Cruise with Luxury Picnic
Why not let our CIRE travel advisors create a memorable day out on the harbor just for you? Thanks to our local connections, we can tailor the perfect private experience to your needs. How about taking in the sights from your private vessel before being chauffeured to a special spot on the shoreline to graze away the rest of the day with a gourmet picnic accompanied by a tipple or two?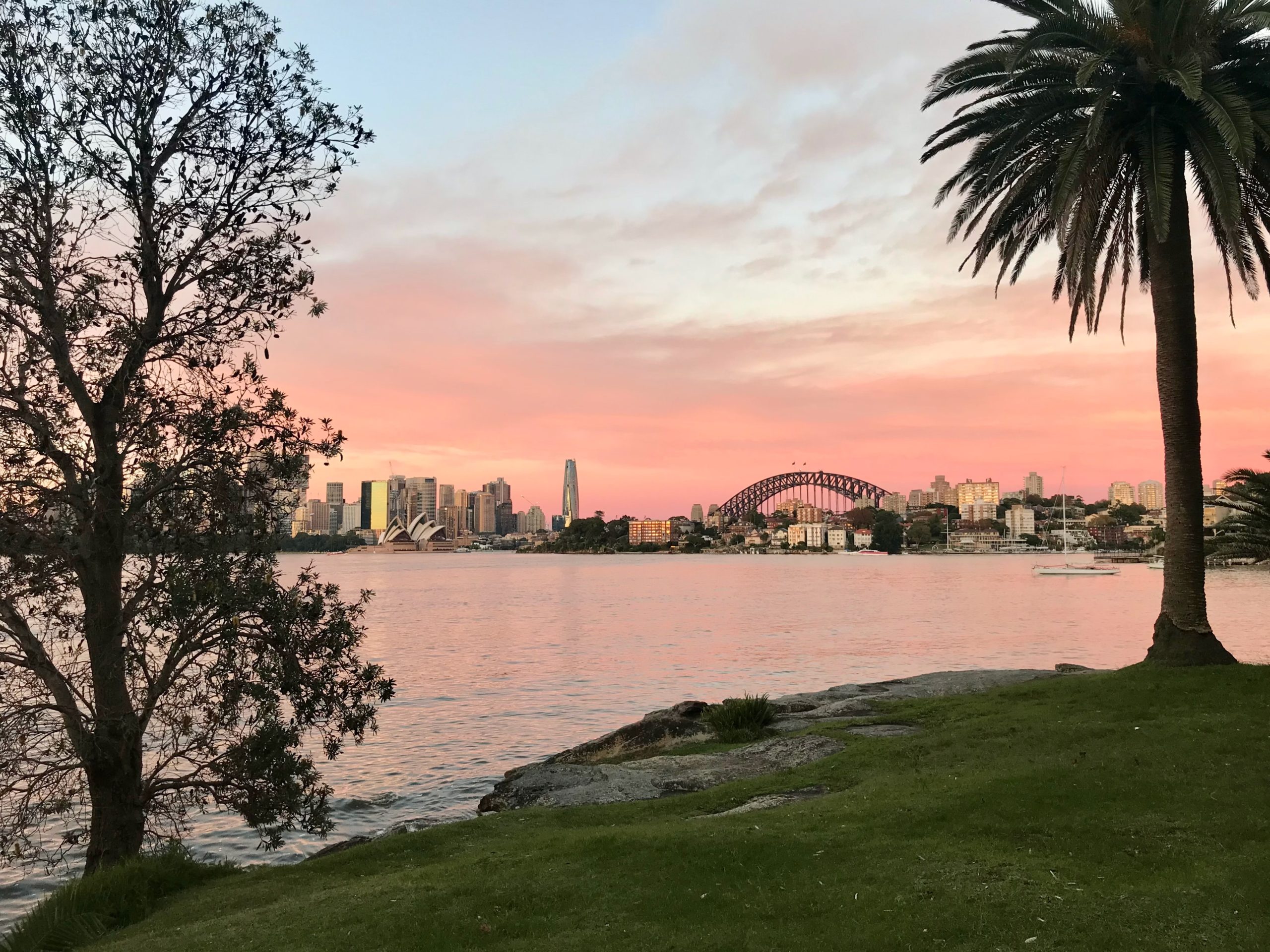 CIRE is Here to Help
Take the hassle out of travel and let our trusted luxury travel team plan the perfect itinerary for your Sydney stay. With eyes and ears on the ground in Australia, we can provide you with the latest advice on the best luxury hotels, five-star restaurants and memorable things to see and do. So, whether you're traveling for business or pleasure, your CIRE travel experts have got you covered.
CIRE Travel is a full-service travel agency headquartered in New York, NY. Our expert team supports clients across the country and around the world.
---
Where in the World Do You Want to Go?
Inspired to plan your next weekend getaway, vacation or trip of a lifetime? See that form below? That's all it takes to begin your next epic travel story.