I've spent countless winters in Stowe, Vermont. My dad built a house there when I was 16 and we'd head north whenever we had a school break. It's easy to solely associate Stowe with skiing. It isn't considered the "Ski Capital of the East" for nothing.
Yes, Stowe is known as the birthplace of Vermont alpine skiing. The first trails of Mount Mansfield were cut in 1933. Stowe has two separate mountains, Mount Mansfield and Spruce Peak. The mountain is also home to the oldest National Ski Patrol, which was founded in 1934.
Noteworthy ski-related facts aside, there is much to do in Stowe during the winter beyond alpine skiing. Not everyone loves the thrill of racing downhill at breakneck speed. Yet, that shouldn't deter a trip to Stowe—one of the most beautiful winter destinations in New England.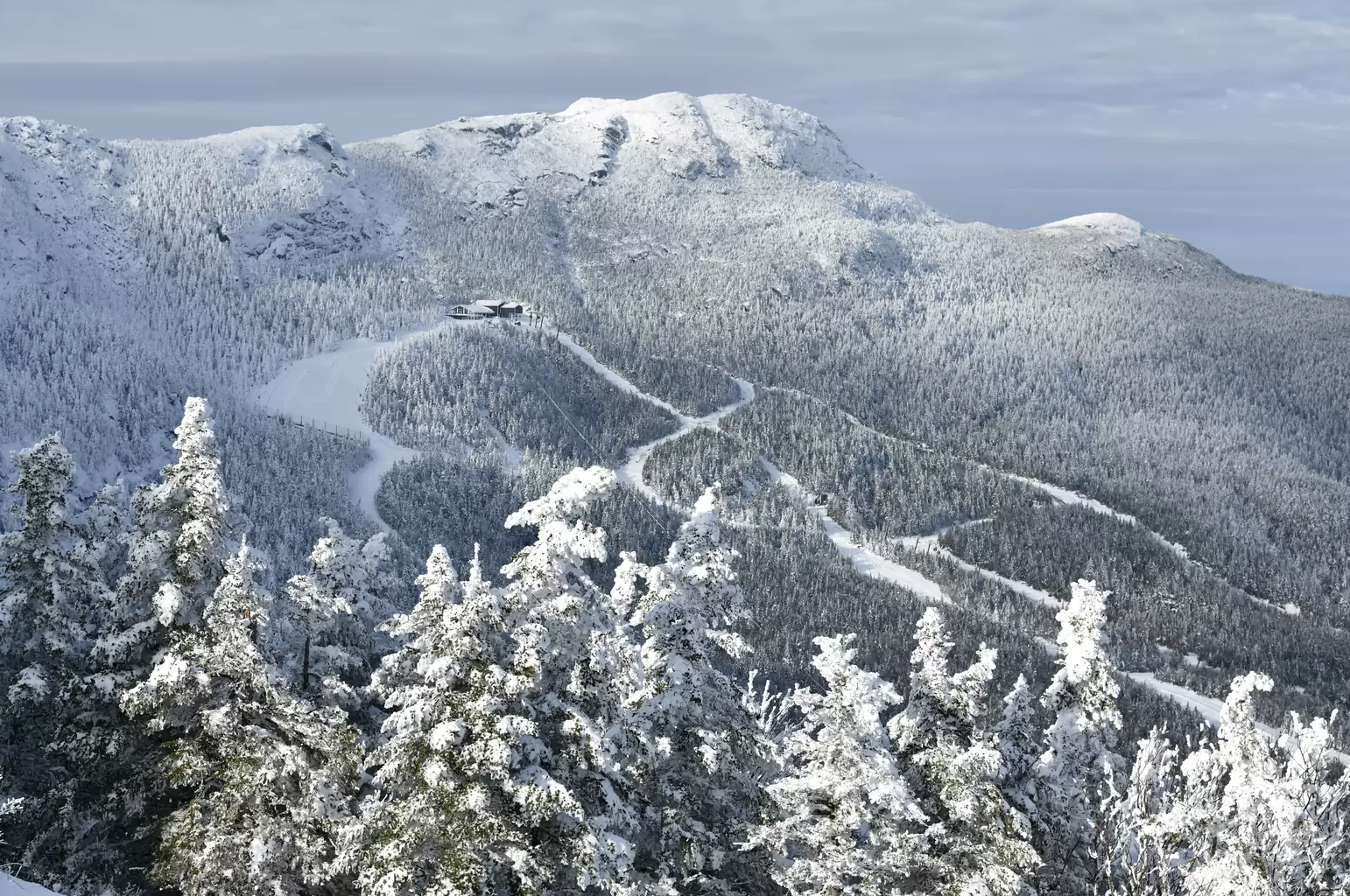 Stowe, briefly
Stowe is located in northern Vermont. As of 2020, Stowe had a population of just over 5,000. Its agricultural history is steeped in dairy sheep farming and lumber. Eventually, the dairy farms outnumbered the sheep farms, but a few are still operational today. Nothing is more quintessentially Vermont than black and white dairy cows in a pasture.
Stowe became an established winter destination by the mid-1800s, due to its steep and towering mountains. It didn't take long for Stowe to gain a wide audience from around the world. Those seeking romance, adventure, and nature found it in one convenient and spectacular place.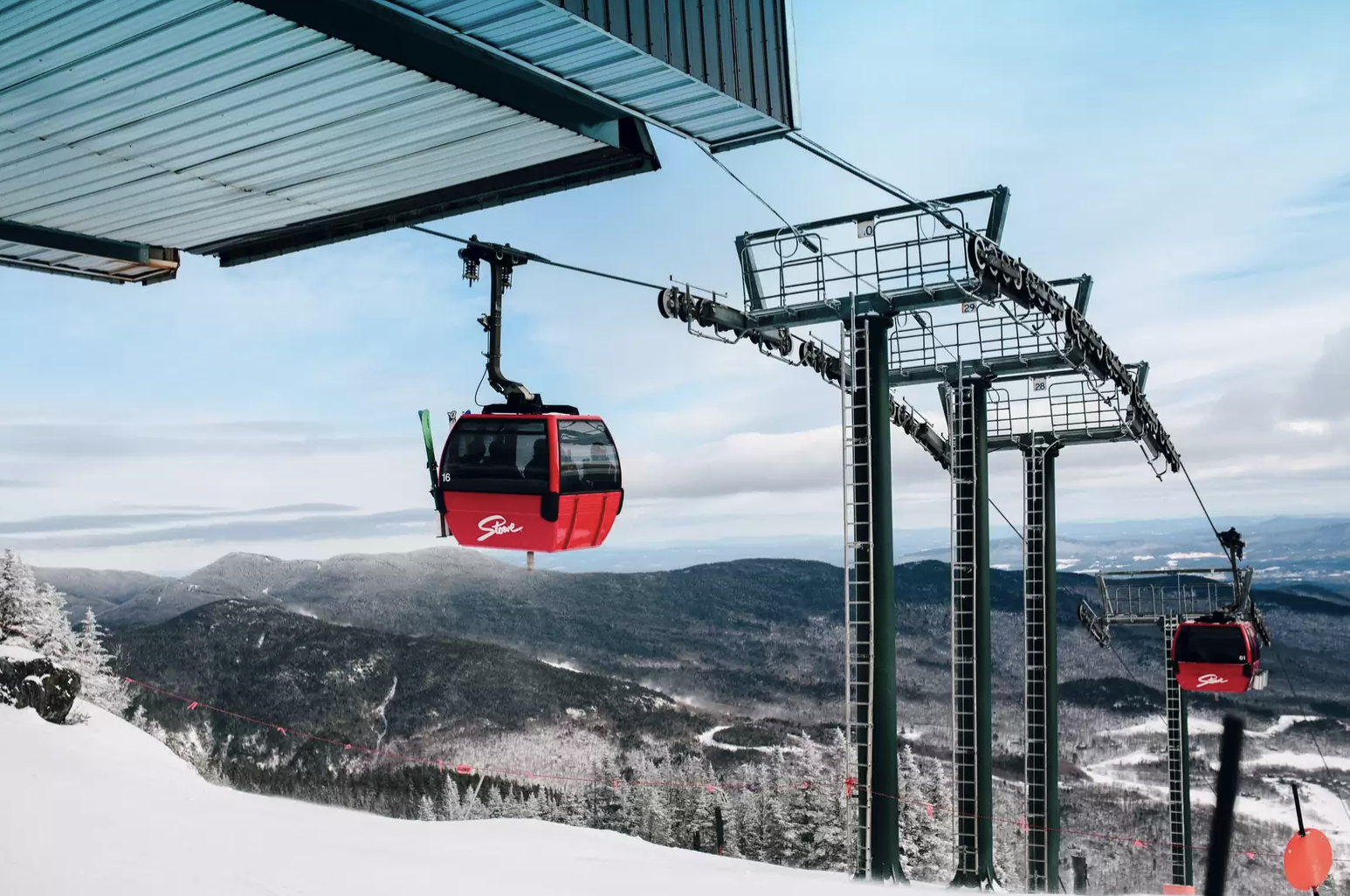 Winter in Stowe is epic
You need not be an extreme adventurer to have an epic winter holiday in Stowe, Vermont. In fact, the beauty of Stowe is that its mountains accommodate every level of skier and snowboarder from novice to adrenaline junkie.
A few of Mount Mansfield's famous runs have names like Hayride, Chin Clip, and Nosedive. These names undoubtedly allude to the level of expertise needed to ski them. Toll Road, Sunrise, and Ridge sound more leisurely and also live up to their names. Between them, Stowe's mountain duo has 116 trails to traverse and averages about 300 inches of snow a year.
Cross-country skiing can be just as invigorating as downhill, and certainly as heart-pounding. Some of Stowe's best trails can be found at the Trapp Family Lodge. Yes, that Trapp family, from The Sound of Music fame. This Austrian-inspired alpine mountain lodge is still family-run. In addition to being a popular hotel, it has miles of cross-country trails across its 2,500 acres.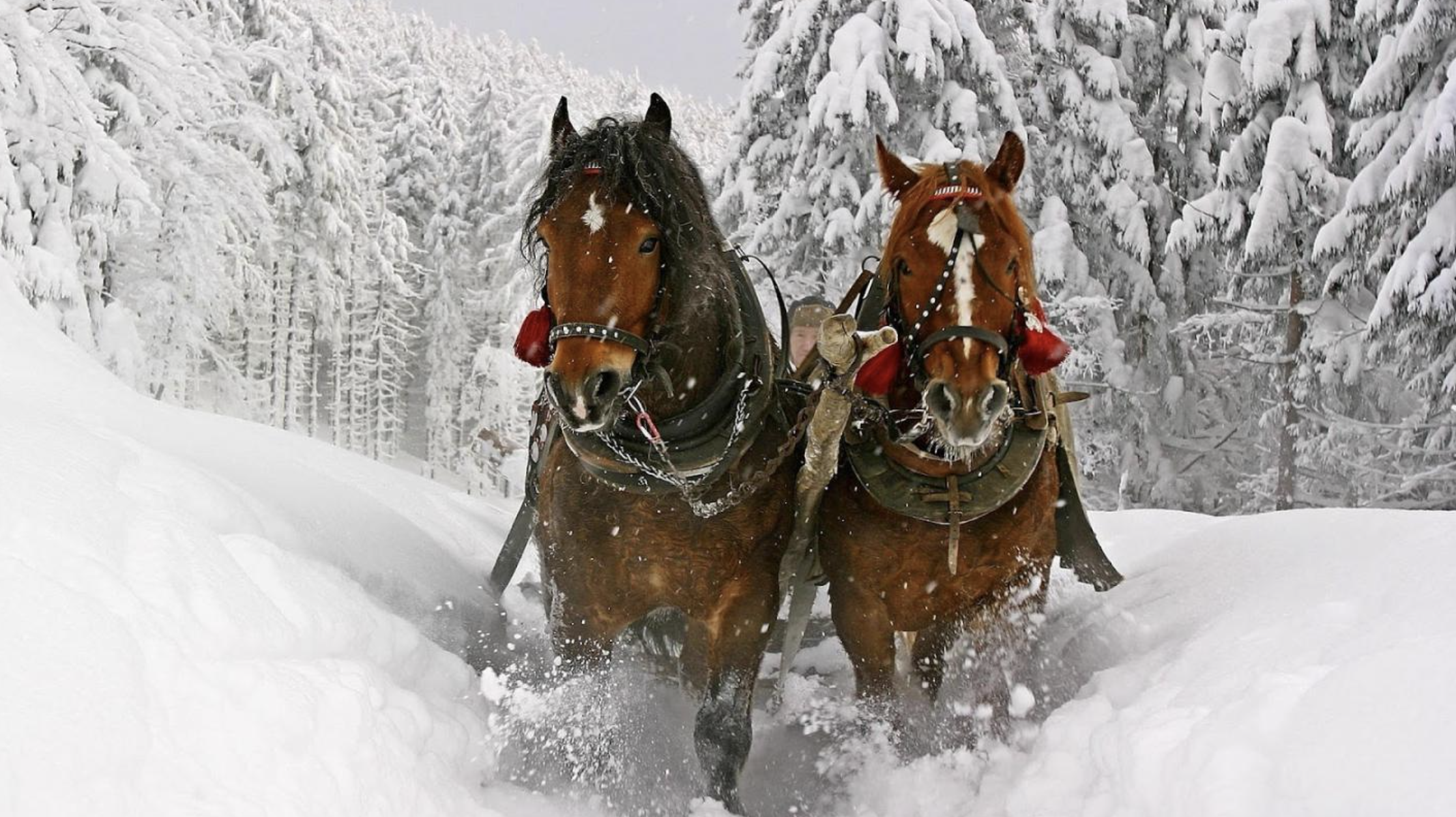 Beyond the slopes, in Stowe
For those who don't ski or snowboard, there are many other activities to enjoy in Stowe during the winter. Sleigh riding and dog sledding afford visitors breathtaking mountain views without having to break a sweat. Fat biking, snowmobiling, and snowshoeing are good choices for the uber-active. While ice climbing, ice fishing, and ice skating round out an overabundance of icy endeavors.
Regardless of your activity of choice, there is always room for wellness. Whether that be a post-ski massage at one of Stowe's world-class spas or a soak in a hot tub after a day of cross-country.
One of Stowe's most well-known spas can be found at Topnotch Resort, just off the Mountain Road. The Spa at The Stowe Mountain Lodge as well as the Spa at Stoweflake are also ready and waiting to relieve weary muscles and prepare you for the next day's adventures.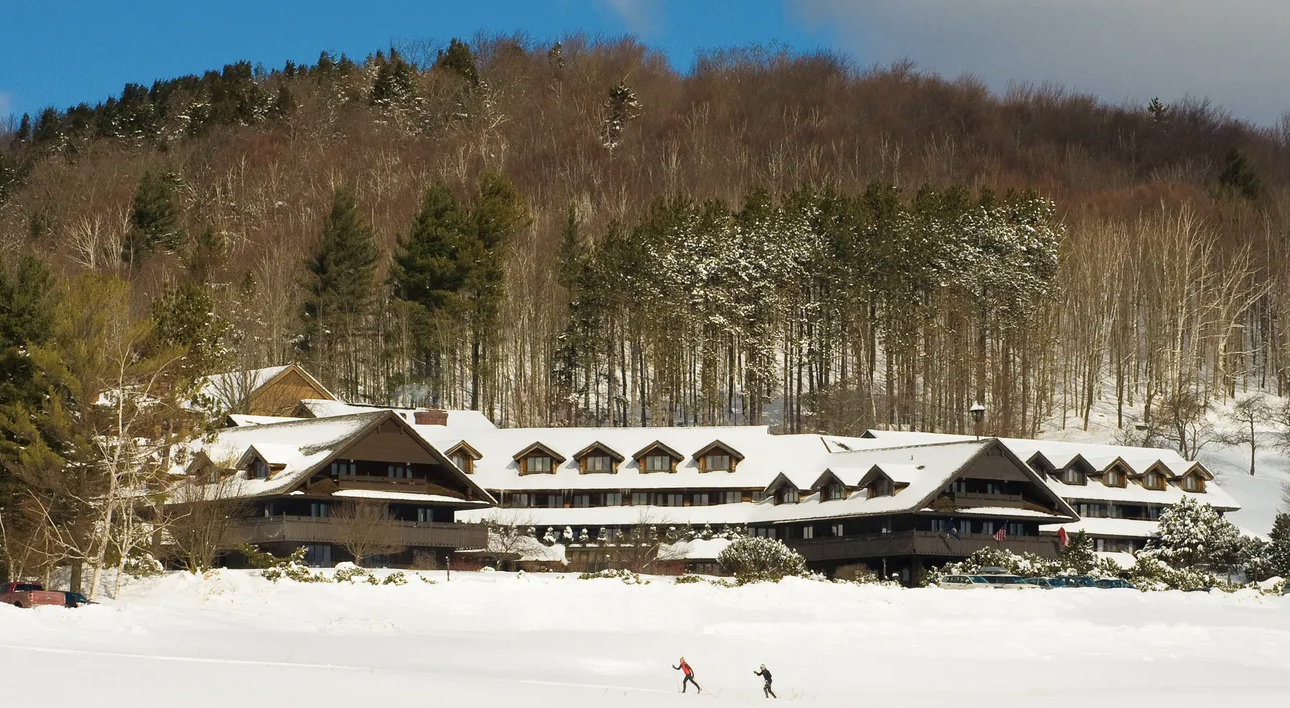 Après-ski like a local
Let's not forget one of the best parts of any winter holiday—après-ski. An activity everyone can delight in whether they ski or not. The Trapp Family Lodge certainly offers a beautiful place to have a leisurely post-ski nightcap. Another popular post-adventure hub is Piecasso Pizzeria and Lounge. Their traditional New York Style pizzas are a fantastic accompaniment to a Vermont microbrew after an exhilarating winter day. Some nights, Piecasso offers live music or Pub Trivia. Every night is family-friendly and convivial.
Doc Ponds, another village favorite, is located just off the town center and has one of the most extensive beer selections around. Their 24 rotating taps will impress even the most discerning brew lover. Add in two turntables and over 1,000 vinyl records and prepare to be there until the wee hours.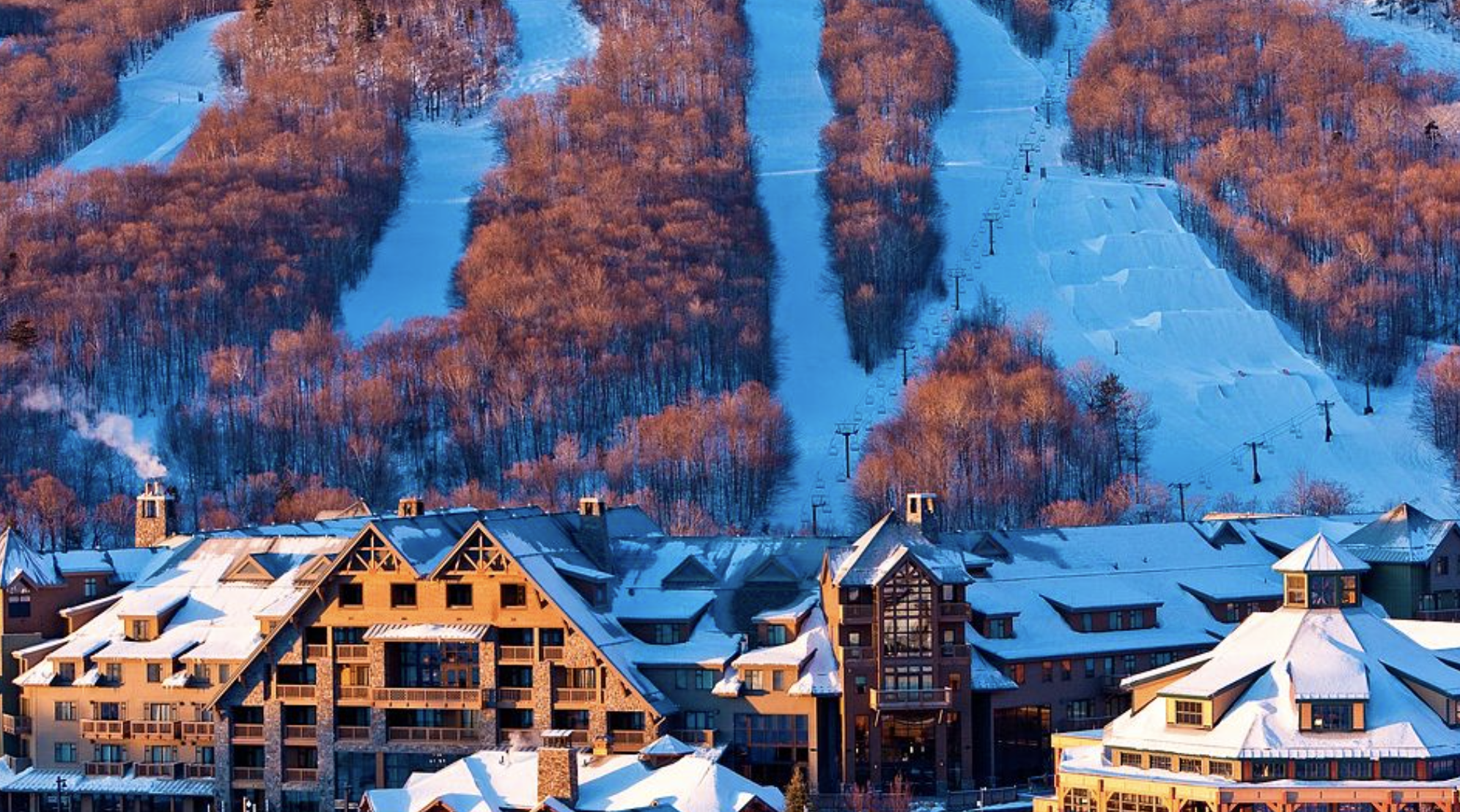 Stowe winter's stay
The Lodge at Spruce Peak is Stowe's only ski-in/ski-out luxury resort. Their 250 well-curated rooms have soft leather accents and natural textiles that evoke 'modern rustic cabin chic'.
What if your group is large and in need of more space? The Lodge at Spruce Peak won't let you down. It has multi-bedroom suites, slope-side mountain cabins, and village townhomes. Some have gourmet kitchens, stone fireplaces, bunk beds, and oversized bathtubs. Important amenities, indeed, after a day of strenuous exercise.
Dining options are unique enough to please palates of all kinds. The Tipsy Trout boasts Vermont's best raw bar as well as seafood with a Vermont farm-fresh spin. Alpine Hall embodies mountain culture by inviting the area's best farmers, growers, and artisans to the table. Harrison's has a quintessential tavern ambiance serving homestyle American fare in its cozy Main Street location.
Grab a hearty breakfast on the go before taking to the slopes at The Pantry & Beanery. Or give the kids more reason to smile post-ski with a creamy hot chocolate. Austrian-inspired Trapp Family Lodge is set high above Stowe a few miles outside of Stowe village. It has hotel rooms, suites, and enormous guest houses for just about any sized group. Its on-property brewery draws a lively crowd year-round.
Whether visitors would like to stay slightly outside the hubbub of Stowe Village or right in the middle of the action, there are hotels and lodges to suit. Topnotch Resort, with its world-class spa and easy mountain accessibility, is one option for those who'd like to be ever-so-slightly remote.
The Green Mountain Inn is a historic gem set on Main Street in the center of town. Here, visitors can easily go to boutiques, restaurants, and bars without breaking a sweat.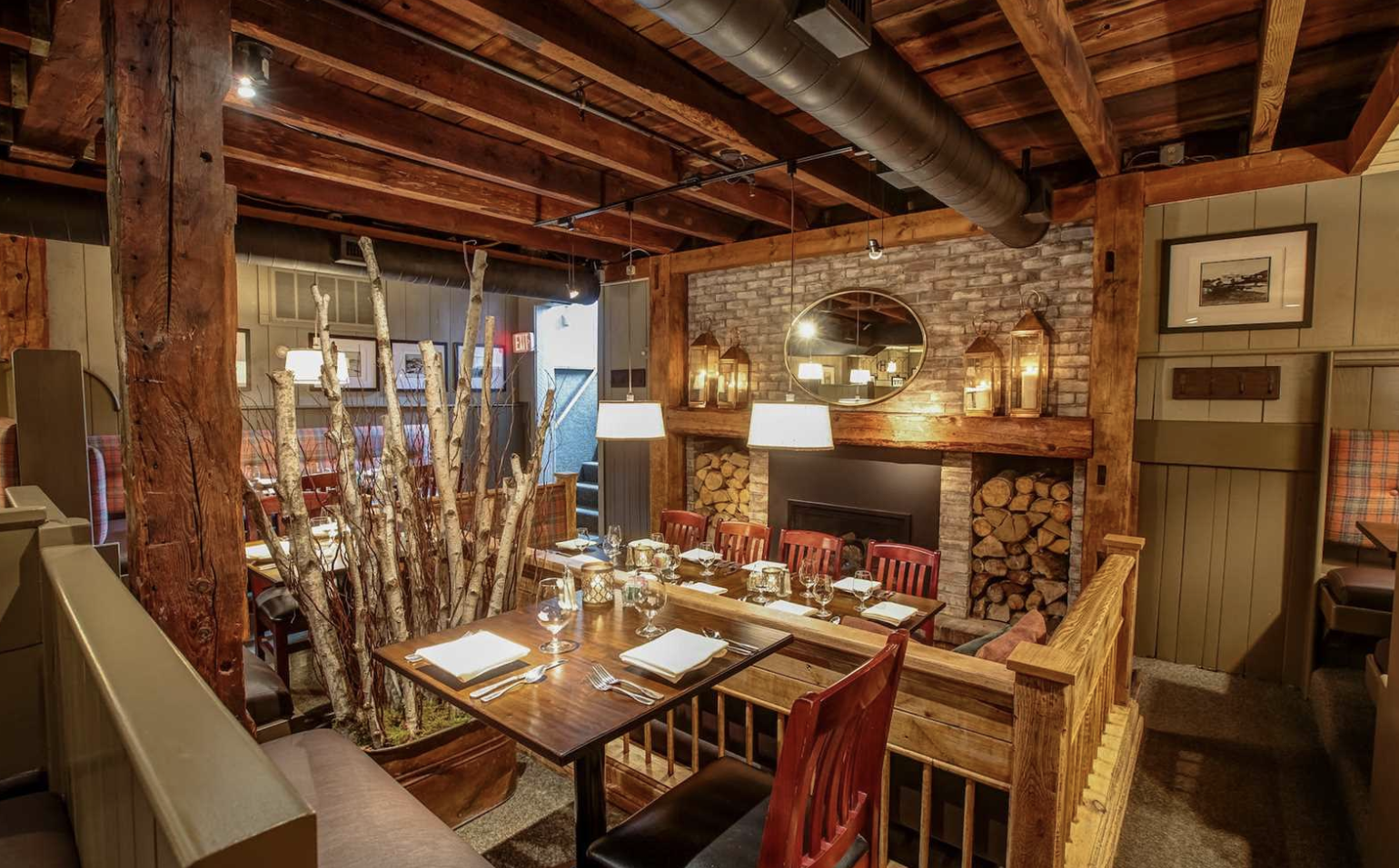 Stowe fireside dining and more
Nothing is more alluring during a winter holiday than fireside dining. The Bistro at Ten Acres' is a place not to be missed. Not only does the Bistro serve inventive dishes, but it offers an ambient, romantic, and inviting place to dine. Often, the Bistro will have live music to add even more romance to the evening.
On Stowe's always-bustling Main Street, California-inspired and vegan-friendly Plate is a great addition to the village. Ever-bustling and sociable, make some new friends at the bar while enjoying menu favorites like vegan crab cakes and Tofu Ramen. You need not be a vegan to fall for Plate's inventive menu.
Idletyme Brewing Co. is having a well-deserved moment. Their beer lineup, according to their website, 'represents a traditional take on classic European brewing with a healthy dose of Vermont hop culture.' Tempted yet? That combined with hearty food to match makes Ideltyme a local favorite in every season.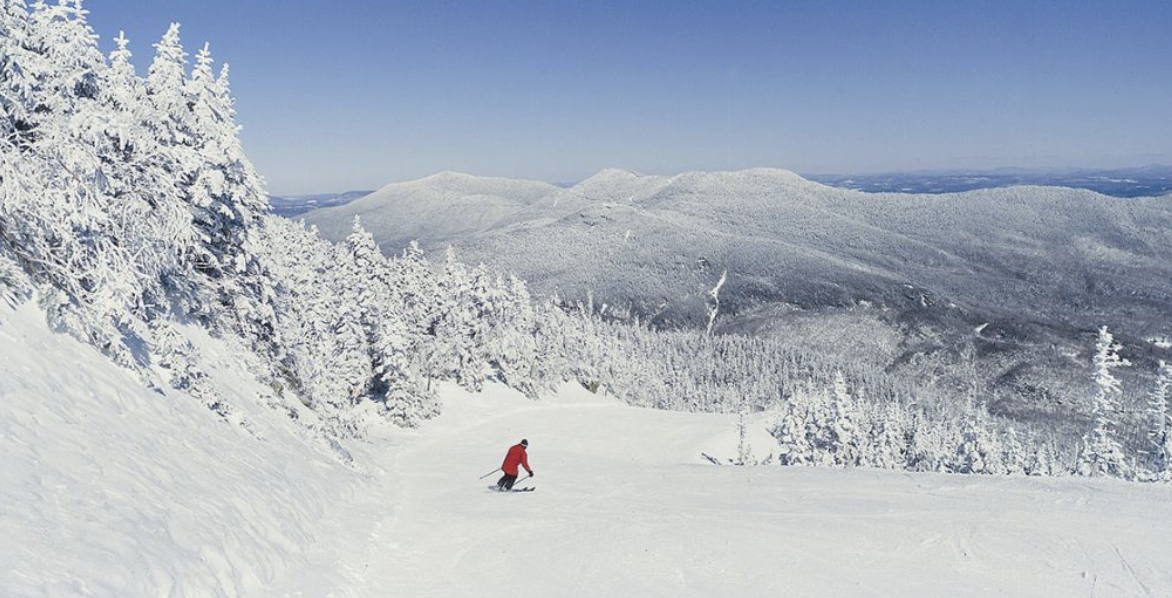 37 Stowe winters and counting
While Stowe might be the birthplace of alpine skiing, there are activities there to inspire, delight, and satisfy every type of winter traveler. Stowe has fantastic restaurants, bars, and breweries to enhance any stay. It has spas, wellness activities, and apres-ski. What doesn't Stowe have to offer, I wonder?
Perhaps I'm just biased. But having 37 winters in Stowe under my belt, I know what I'm talking about. The team at CIRE is waiting to get your winter stay in Stowe on the calendar.
(You may also want to read my top Ten Reasons to Love Summer in Stowe!)
*******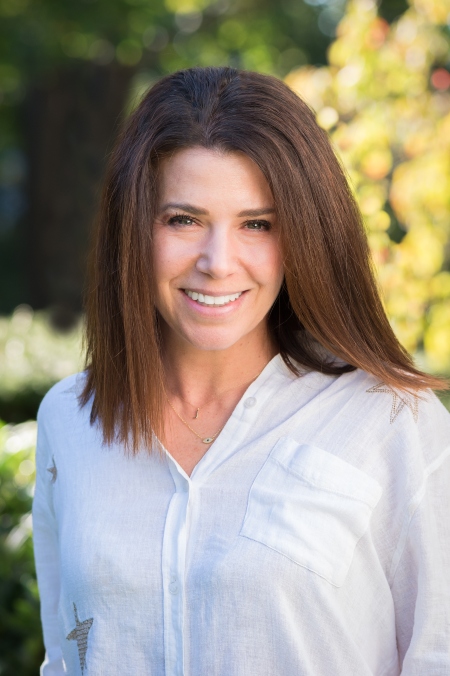 Jamie Edwards is an avid traveler, travel writer, and photographer. She launched I am Lost and Found, her adventure/luxury travel website after 25 years of living and traveling around the globe. Jamie's goal is simple: to inspire travel. Keep up with Jamie's adventures in travel here.
CIRE Travel is a full-service travel agency headquartered in New York, NY. Our expert team supports clients across the country and around the world.
---
Where in the World Do You Want to Go?
Inspired to plan your next weekend getaway, vacation or trip of a lifetime? See that form below? That's all it takes to begin your next epic travel story.