With travel in a temporary state of flux, I have been finding comfort in my travel memories. These memories come in various forms. From funny stories re-enacted over Sunday night dinners, to photo albums I have painstakingly created over the years.
The albums are stacked on shelves around the house. The memories are stored on dusty shelves in my mind. Both, these days, are increasingly tough to access.
In 2020, when much of the world was house-bound, I stumbled upon a different way to relive my travels—by walking around the house.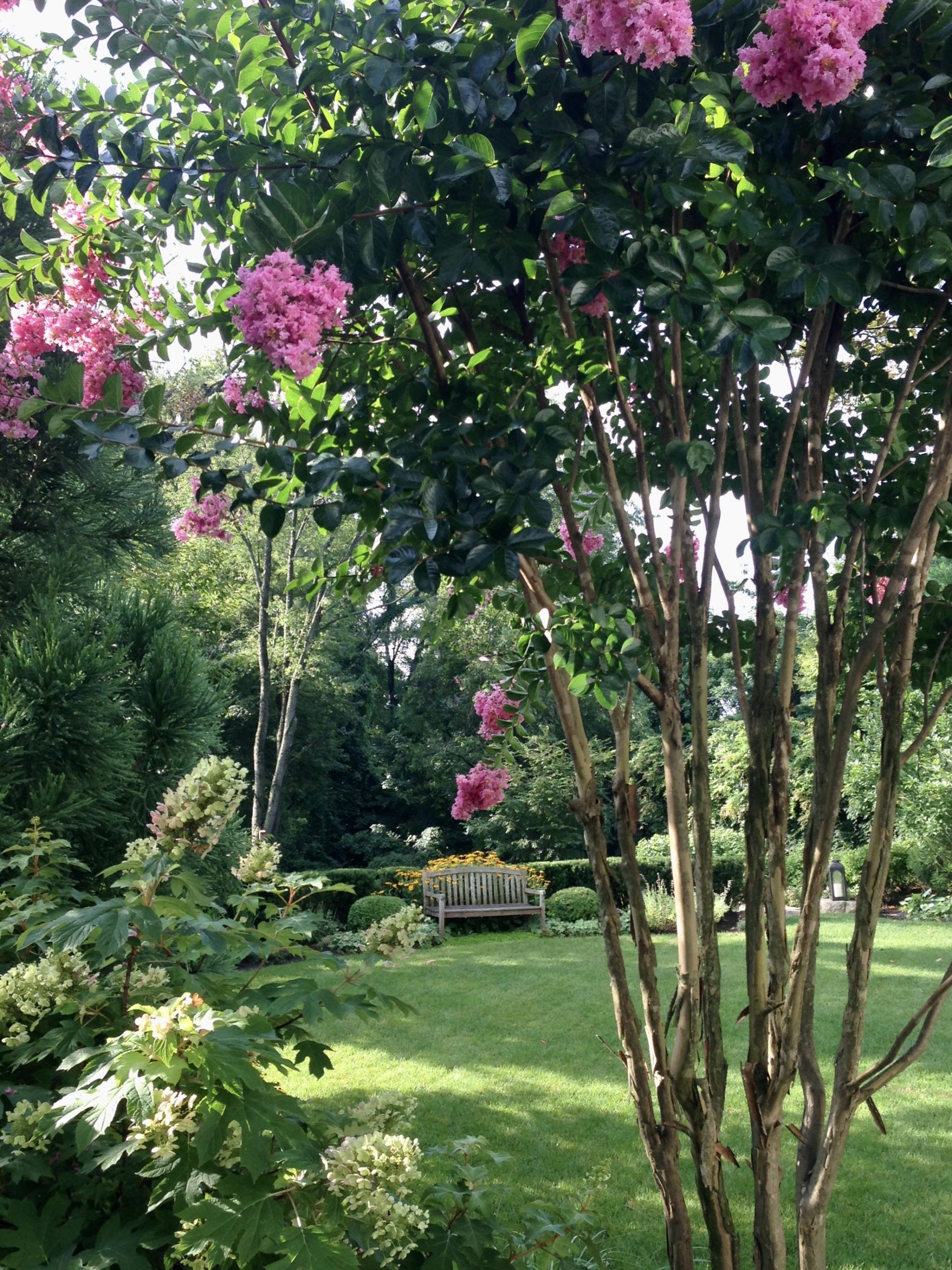 Finding Space
Confused? Let me explain. Like many people last year, I was looking for ways to see the 'silver lining' regarding the state of the world. The one that every news channel, YouTube video, and Instagram post suggested I find.
I was encouraged to use the pandemic as a chance to reset. To slow down. To pay attention to things I hadn't been paying attention to before. Was I not paying attention? I can't remember.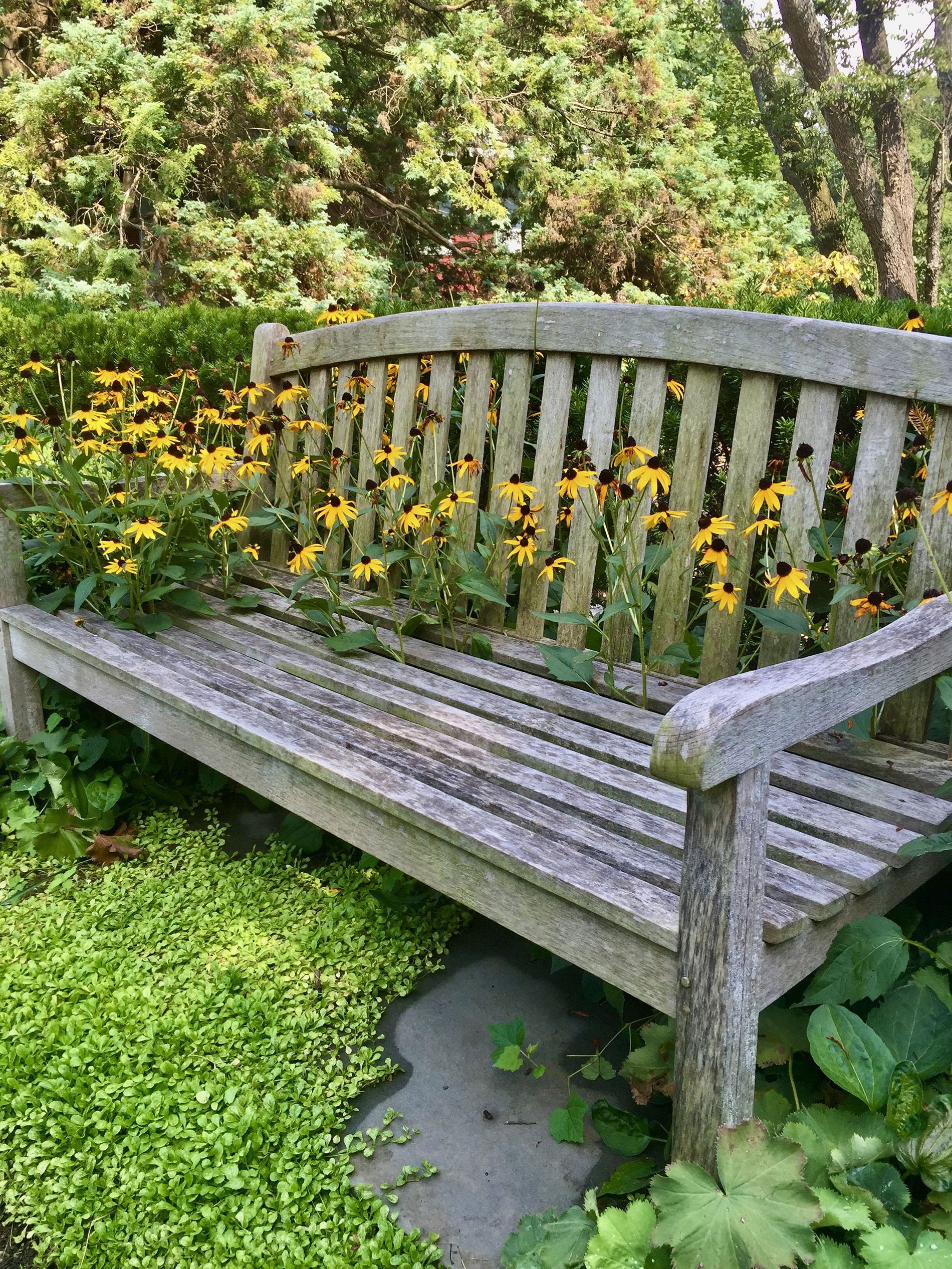 I tried meditation, which is healthy for the mind and soul, and had the added advantage of taking up time in days that often felt never ending. I had meditated off and on for years but wasn't very motivated. I had a habit of running through my to-do list, wondering what to make for dinner, and what to watch on Hulu during my practice. This, from what I understood about meditation, was highly frowned upon.
Eventually, I got better about settling my mind, since my to-do list had shrunk exponentially. My appetite, on the other hand, had not.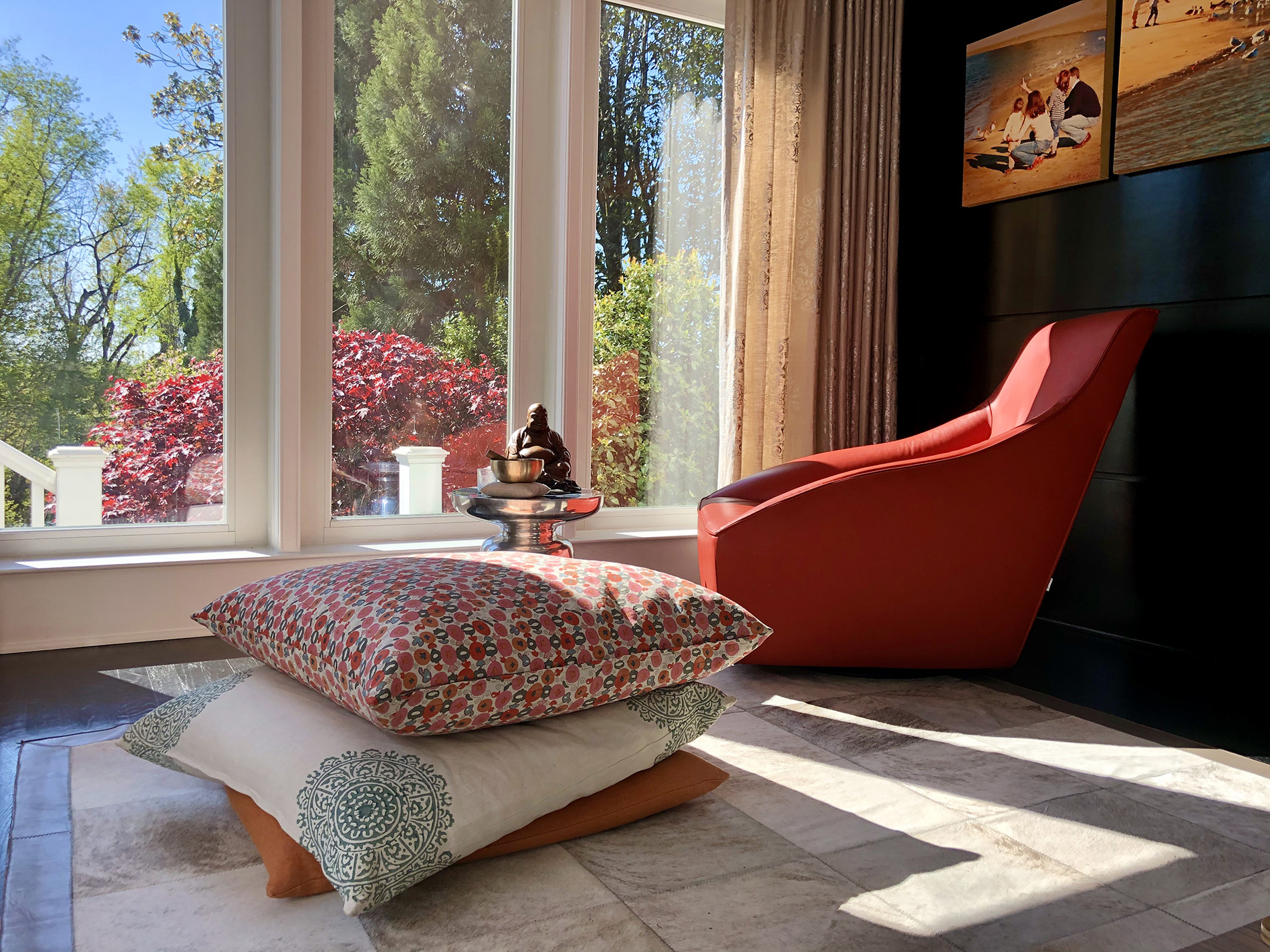 I found a space in my house that felt bright, even on rainy days. I looked out my window towards green grass, blue sky, and a red Japanese maple. Mother Nature's primary color palette was soothing. From a comfy, corner chair, I watched birds and meditated. Simple pleasures.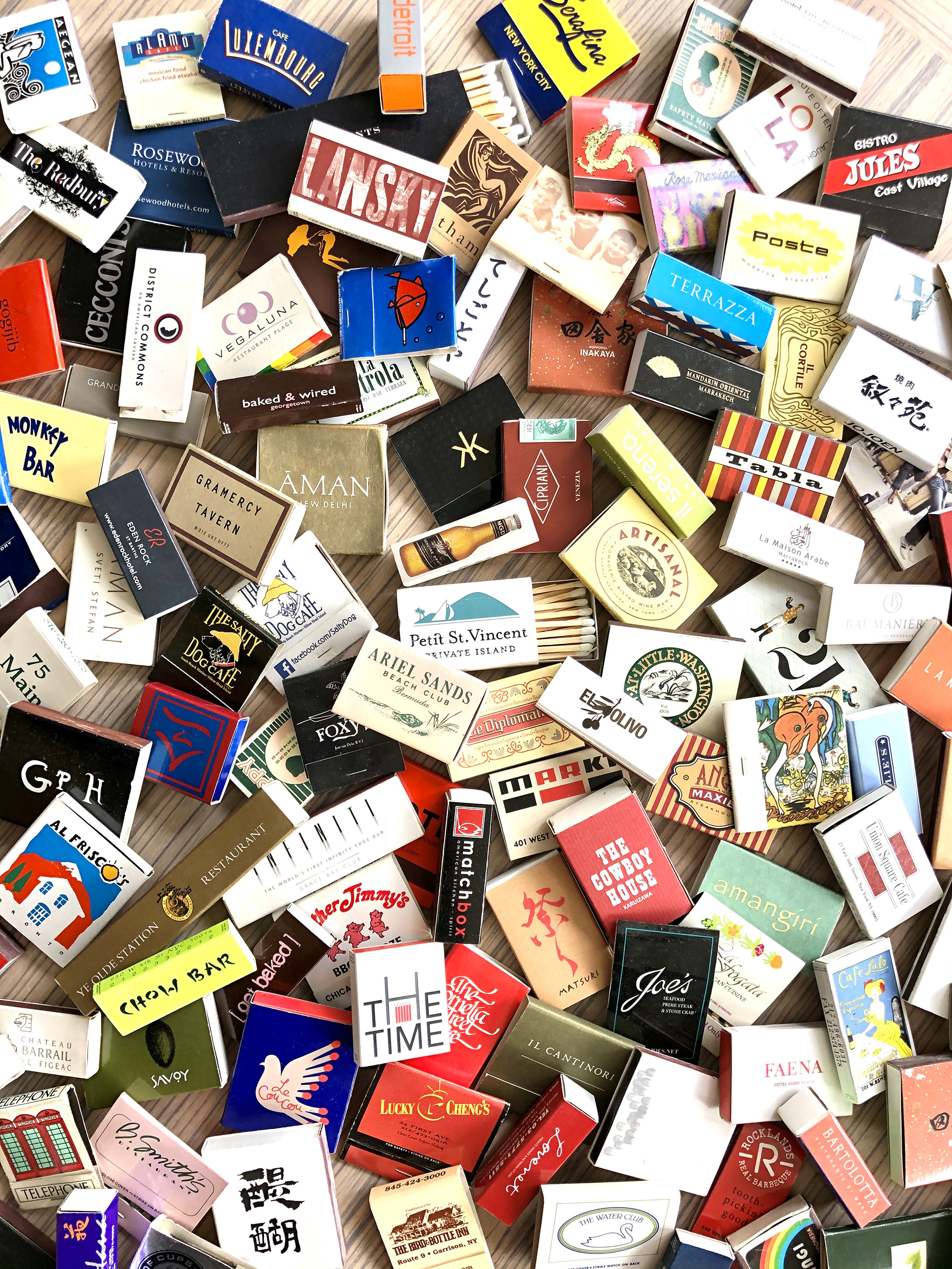 On the way to and from my chair, I'd pass through the living room. The room where we used to entertain friends, eat takeout sushi, and binge-watch Ozark. Our living room houses the things we've collected from our travels. I paused. How long had it been since I'd really seen them?
Collections of memories
I am a collector by nature. I collect matchbooks from restaurants and hotels (a rare find, these days). I collect pottery from countries I visit. I collect shells, and 'found objects', from beaches. Some might call it hoarding, but I prefer collecting.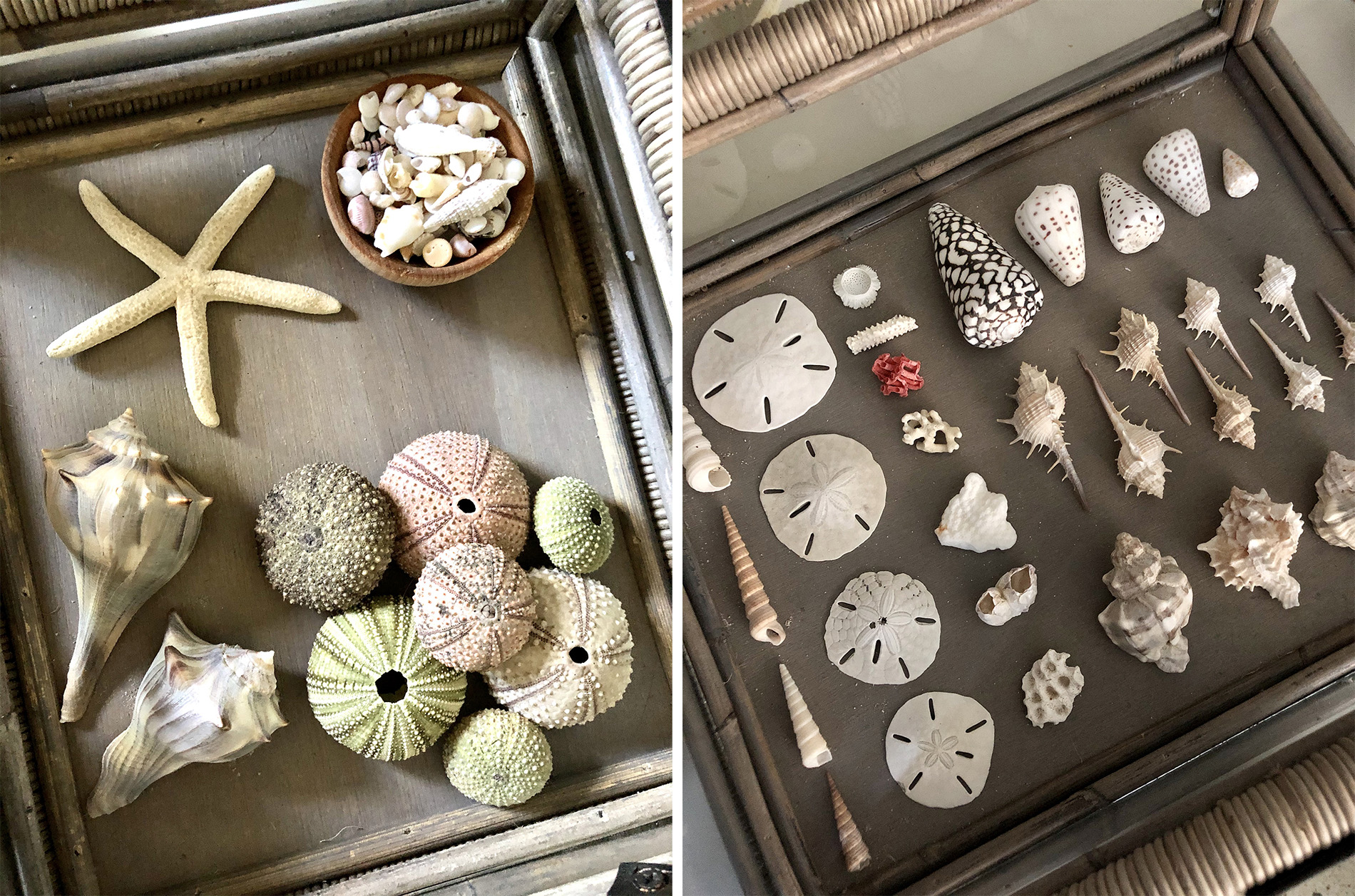 These collections are on display throughout the house but are centered mainly in the living room. My personal curio shop. These collections store my precious travel memories, I just needed to remember them.
I am revisiting these collections lately in a deeper way. Not a casual glance at the unusual shells I had found in Thailand, while racing out the door to pick up my son from soccer practice. I linger a little. I remember the stories attached to those shells.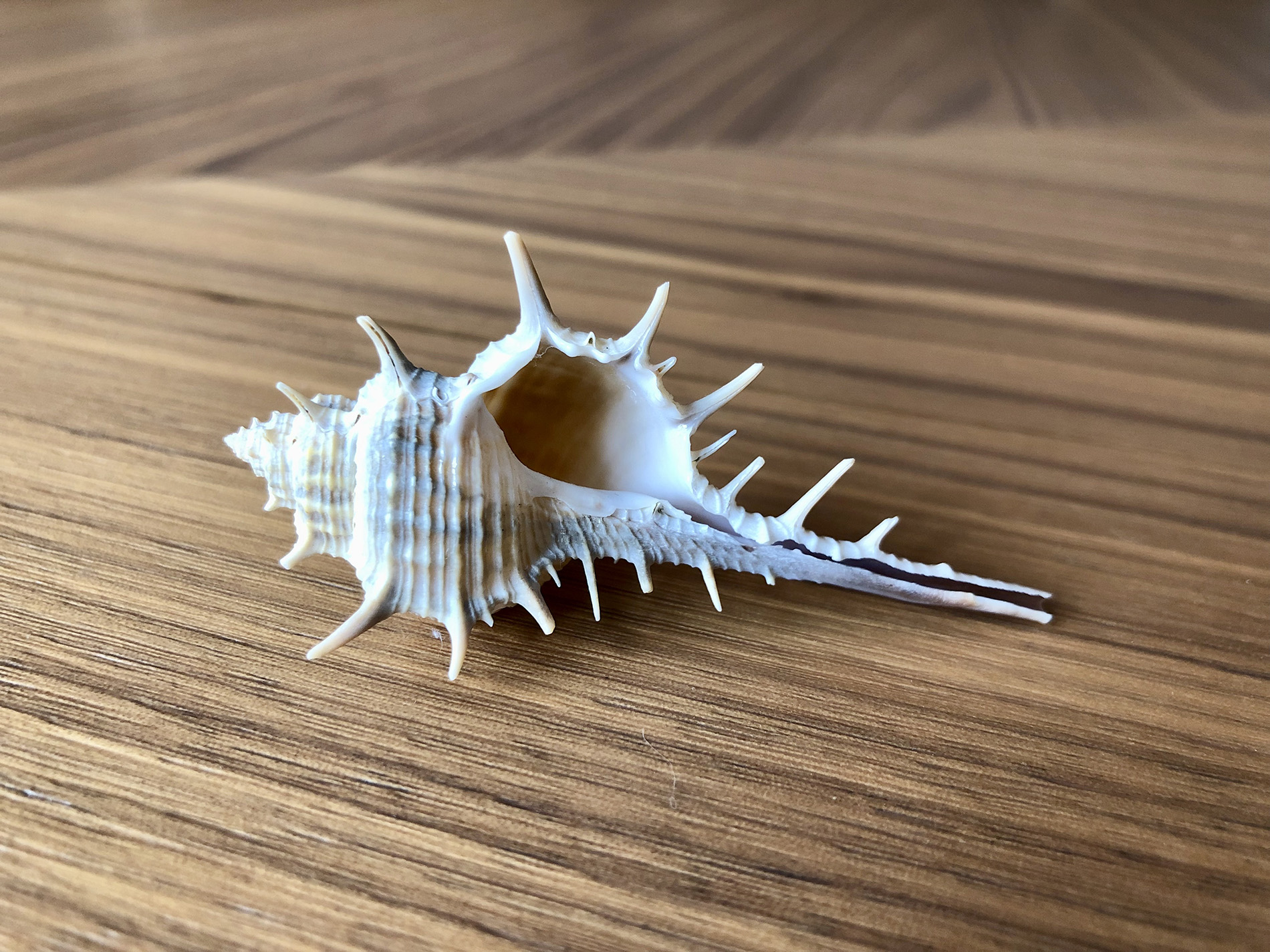 How we (I mean, I) accidentally booked a trip to Koh Samui during the rainy season and spent much of our pool time in a constant downpour. I remember the travels that brought the shells from that rainy beach in Thailand, to my living room 8,644 miles away.
The Act of Remembering
T-shirts, key rings, mugs, and magnets are easily found while traveling, and imminently collectible. Why do we make that desperate airport grab on our way home? Are we looking for a way to hold on to the holiday just a little longer? To pocket a piece of the trip—a reminder of a wonderful family moment. A souvenir.
'Souvenir' is a French noun meaning, 'an act of remembering, or something that serves as a reminder'. It comes from the verb 'souvenir', meaning 'to have in your memory, or recall'. A simple, often affordable, keepsake. A way to keep travel memories from disappearing the moment we open our front door.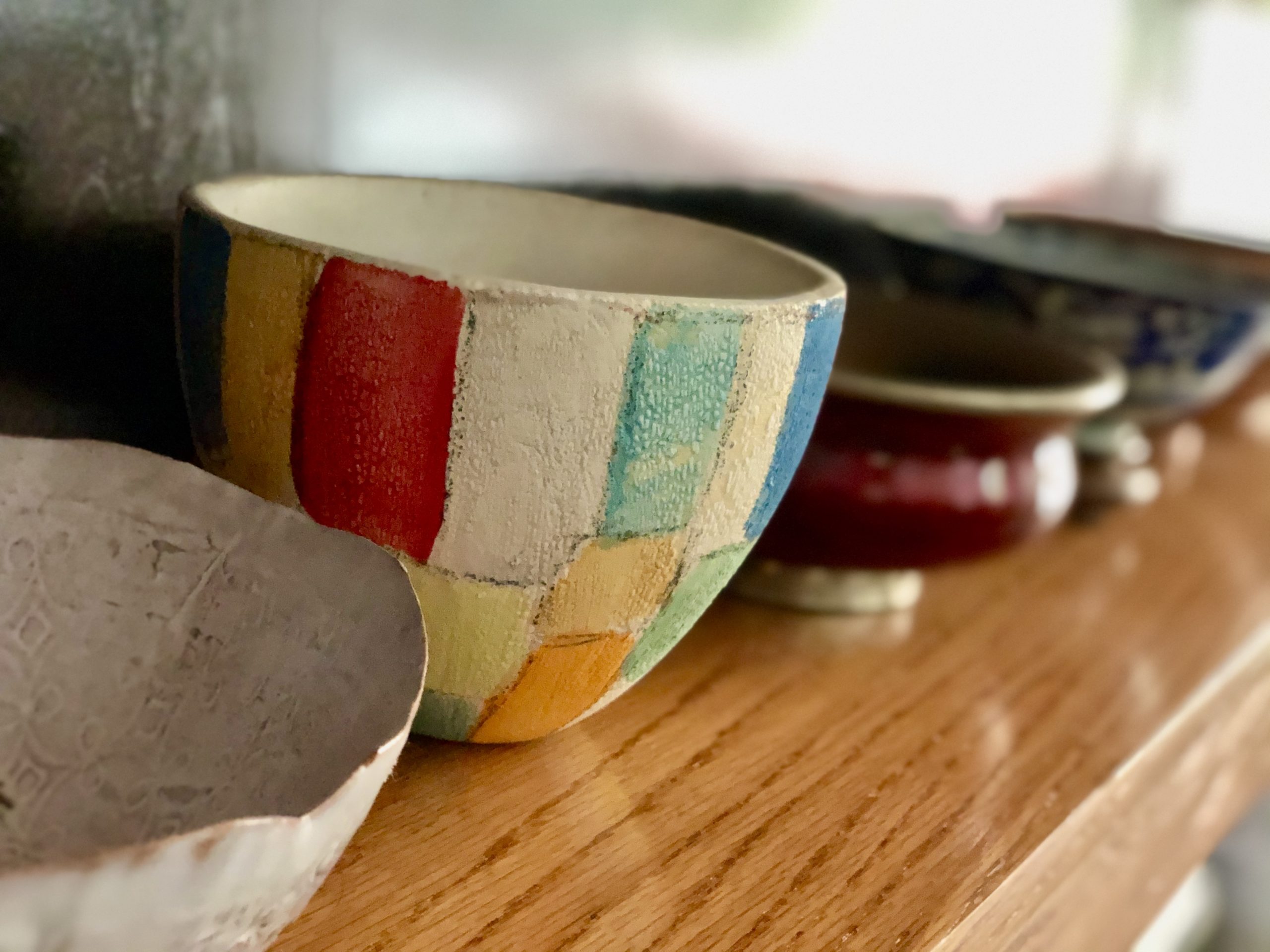 Objects as storytellers
For reasons I can't recall, my husband and I always sought out a piece of local pottery on our travels, usually in the form of a cereal-sized bowl. The only requirement was that it was created in the country we were visiting.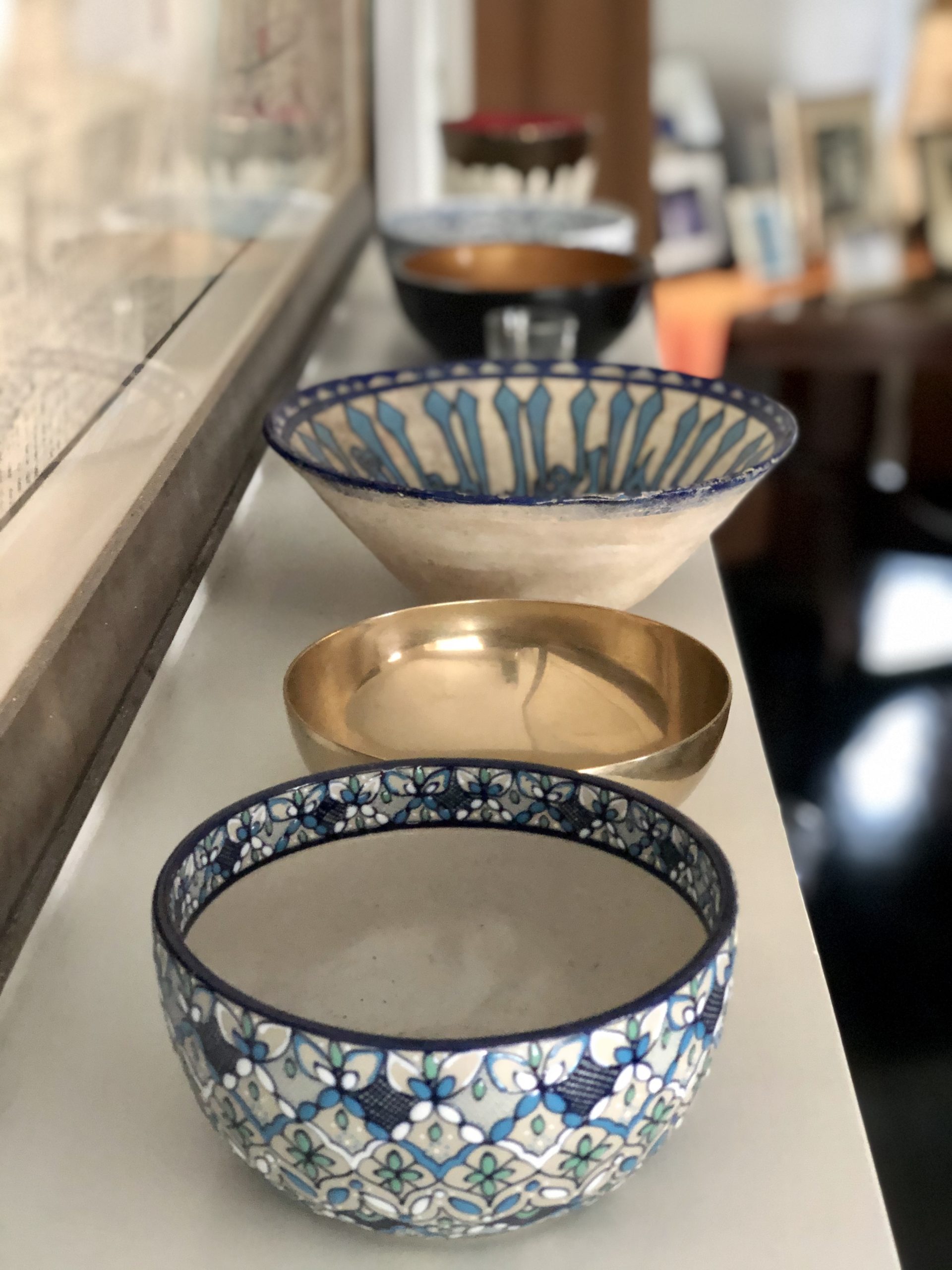 At last count, we had 27 bowls from around the world, all now neatly lined up on shelves and our fireplace mantle. How often had I walked past them without a thought? Forgetting how they got here from Iceland, Africa, Japan, and France. I have been ignoring decades of stories and memories in my quest to _______ (insert task: cook, clean, do laundry, feed dogs, make dinner). I tell myself to slow down.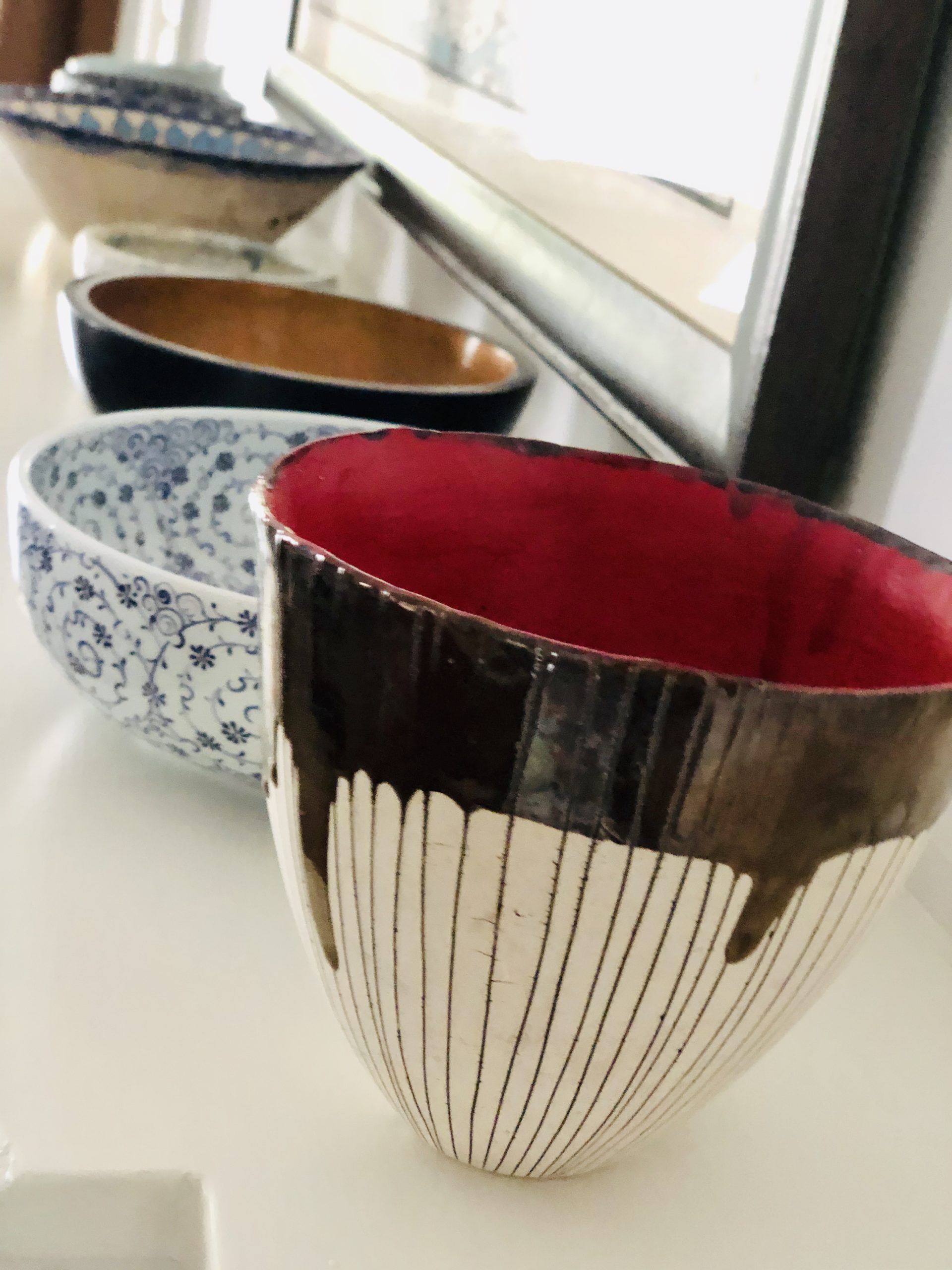 Some of my best travel memories are stored in this eclectic collection of clay and paint—invisible as they may be to everyone else. I look at them and remember, with vivid clarity, the exact places we found them, as well as the local artists we sometimes met along the way. The travel experiences that changed me and allowed me to see the world in a different light.
Travel Memory: Acoma Pottery from Santa Fe
Santa Fe is a city filled with arts, culture, eclectic food, and desert landscapes. A few years ago, I traveled to Santa Fe for a girls' getaway, eager to explore the American southwest. Our base was the Four Seasons Hotel, a 57-acre, high-desert hideaway about a ten-minute drive from Santa Fe's artsy downtown. After settling into our casita and enjoying a late leisurely lunch on the terrace at Restaurant Terra, we headed out to explore.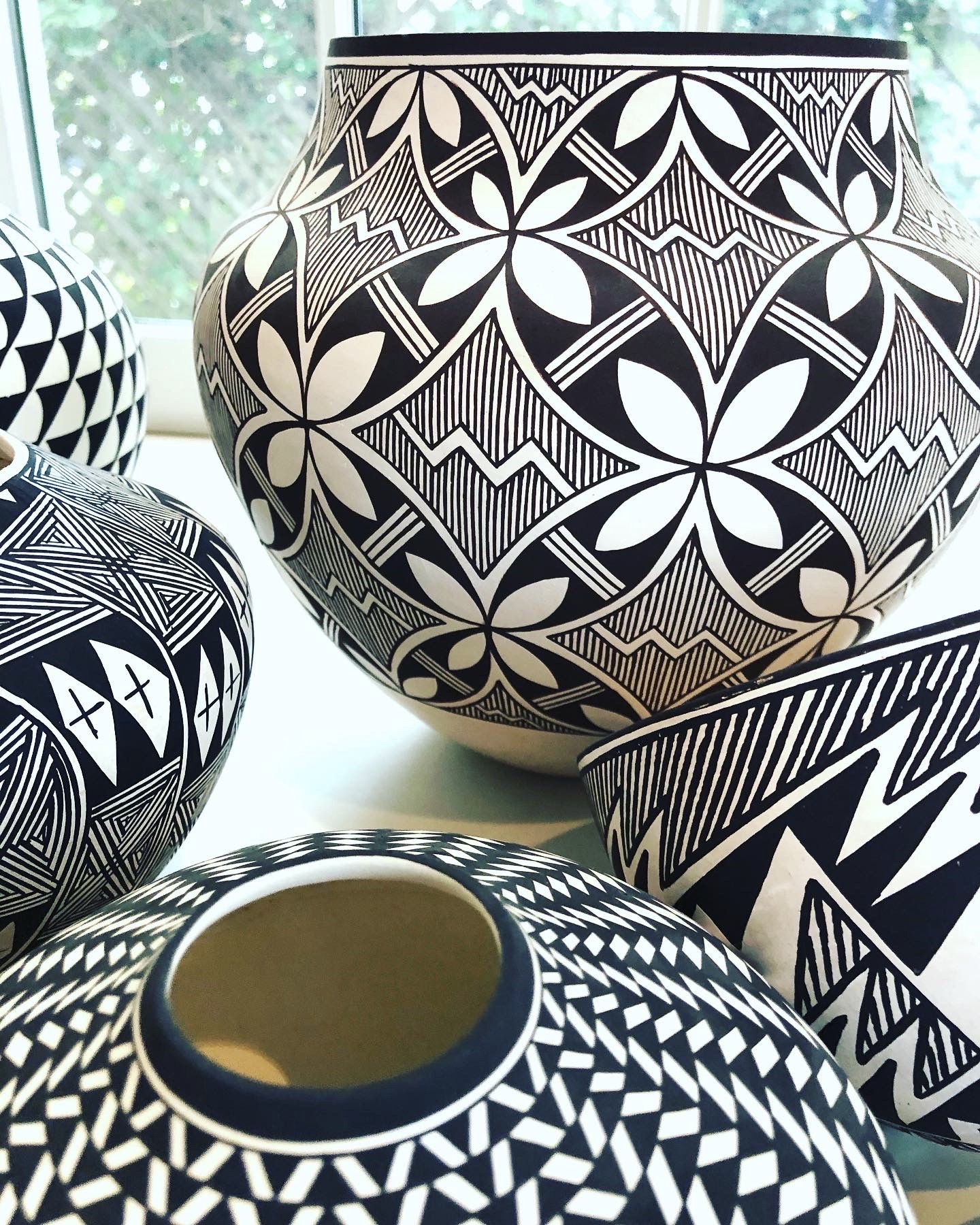 The first shop we entered was Andrea Fisher Fine Pottery. The moment I caught sight of the Acoma pueblos display of ceramics, in bold black and white patterns, I had a hunch I wasn't leaving New Mexico without one. Andrea Fisher Pottery represents many Native American pueblos, each with their signature style, but the Acomas' drew me like a moth to the flame.
The level of detail in each unique piece of pottery was unfathomable. The finely brushed and intricately designed patterns are a marvel of craftsmanship unlike any I had seen outside of a museum. Many Native American potters continue to pass on their knowledge to their children and grandchildren. Their traditions and artistry will continue to live on.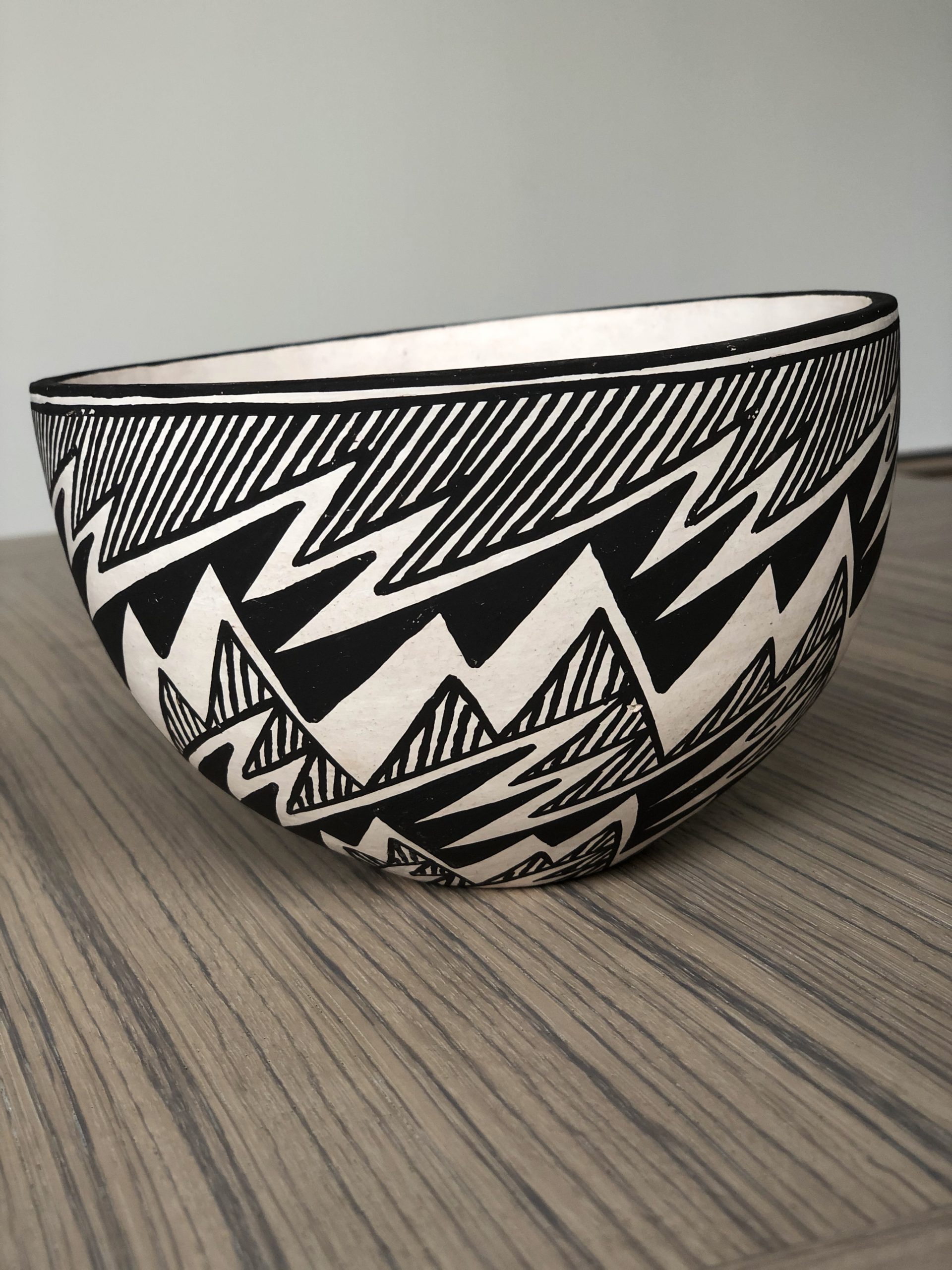 Although it was a challenge to choose just one piece, I zeroed in on a bowl with a graphic thunderbolt motif. Little did I know that this small bowl—a bowl meant for another collection—would spark an entirely new one. Welcome to DC, Acoma.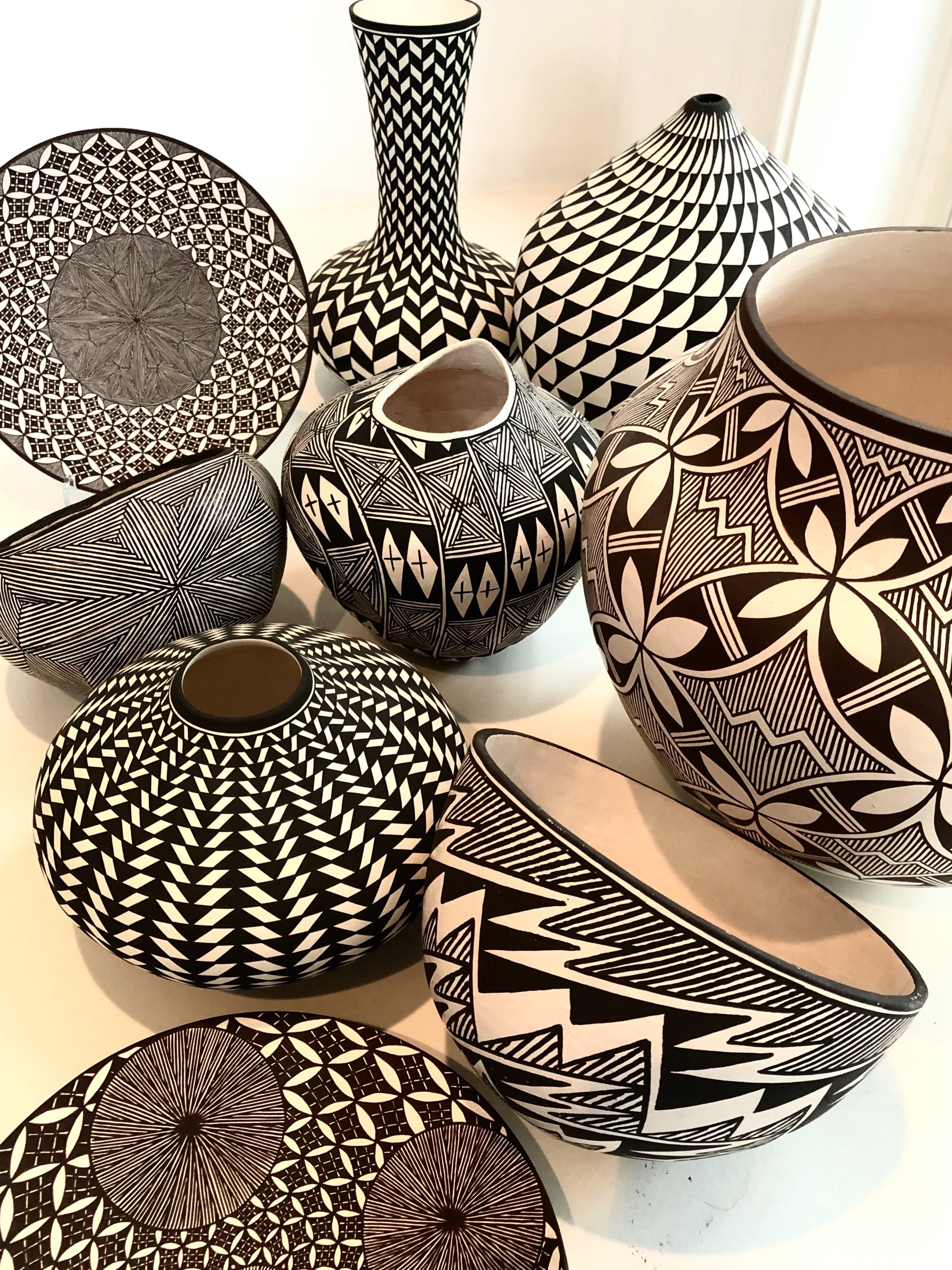 Since that trip, my husband has been surprising me with Acoma pottery for Mother's Day gifts, anniversaries, and birthdays. These elegant and elaborate pieces of art are not only reminders of a lovely girls' trip in New Mexico, but of past milestones and other happy occasions.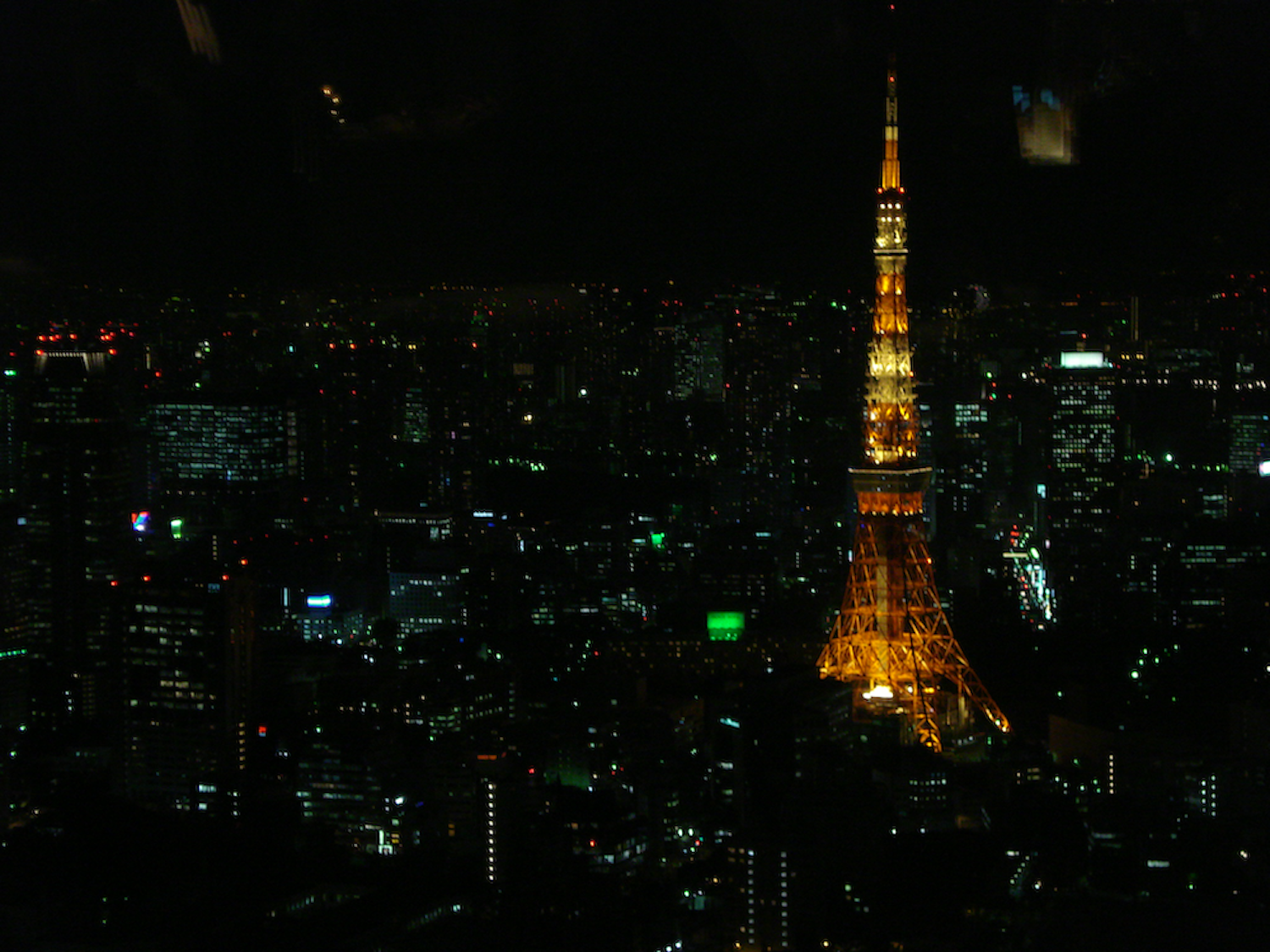 Travel Memory: Kokeshi Dolls from Tokyo
In 2007, my family had an opportunity to move to Tokyo. Our kids were small (six months and two years old). It seemed like an adventure we would regret if we didn't jump on it. I'm grateful we did. Over the years, we made friends from around the world, many of whom we still visit and travel with to this day.
We arrived in Tokyo a week or so before our apartment was ready and stayed at the Grand Hyatt in Roppongi. Roppongi is a neighborhood known for its bustling vibe, high-end shops, and fabulous restaurants. Truth be told, I loved Tokyo from the moment we walked through the hotel doors.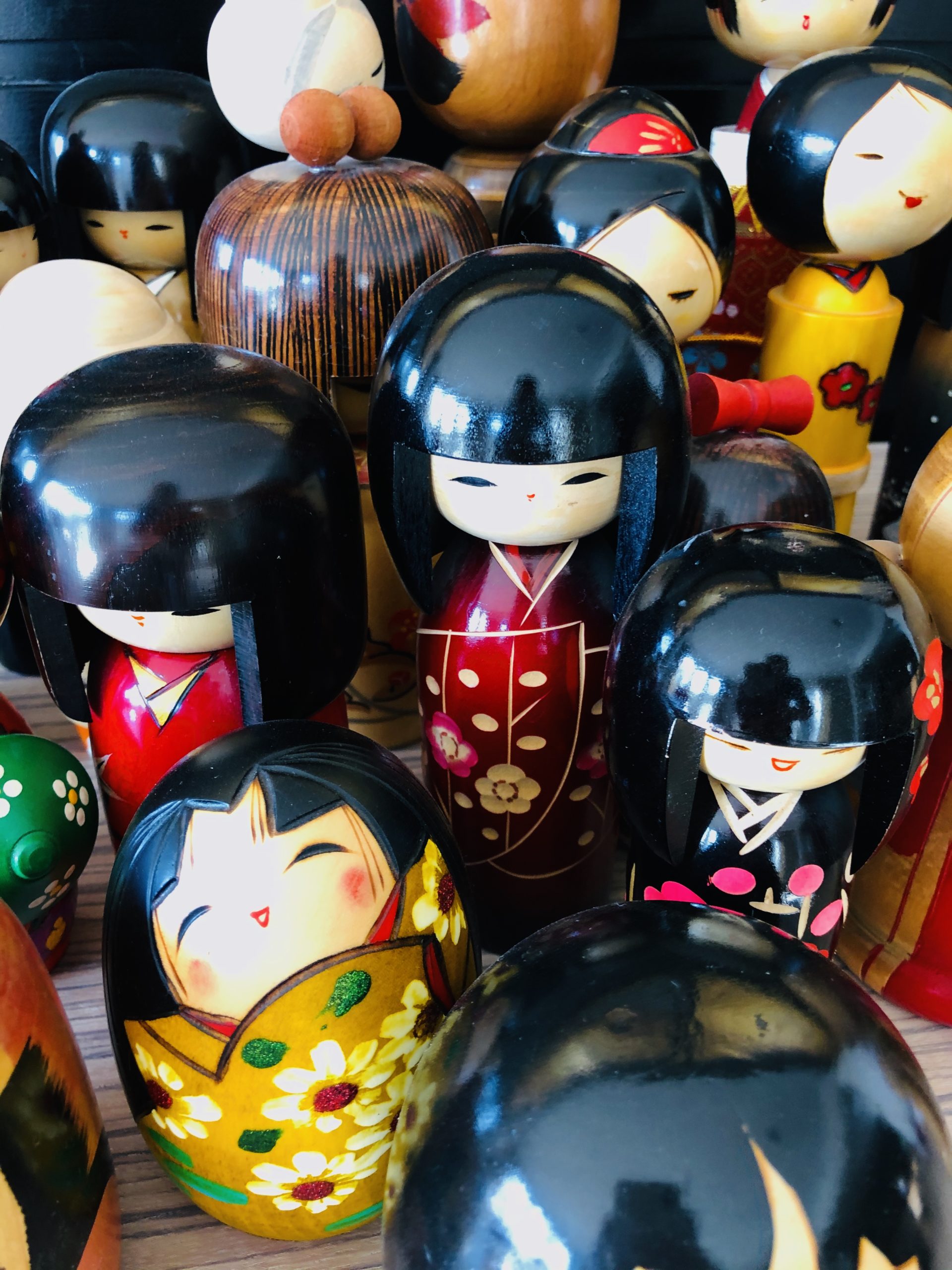 One of the first places I discovered, (aside from National Azabu, our local supermarket) was a shop called Oriental Bazaar, a treasure trove of all things traditionally Japanese. Delicate fans, tea pots, kimonos, lacquered chopsticks, and a mass of other riches could be found in this enormous store on Omotesando-dori (street) in central Tokyo.
It was there that my collection of kokeshi dolls was born. Created originally as children's toys, kokeshi are simple handmade, wooden dolls that have no arms or legs, and are painted in bold, bright colors. They are both handmade and mass-produced.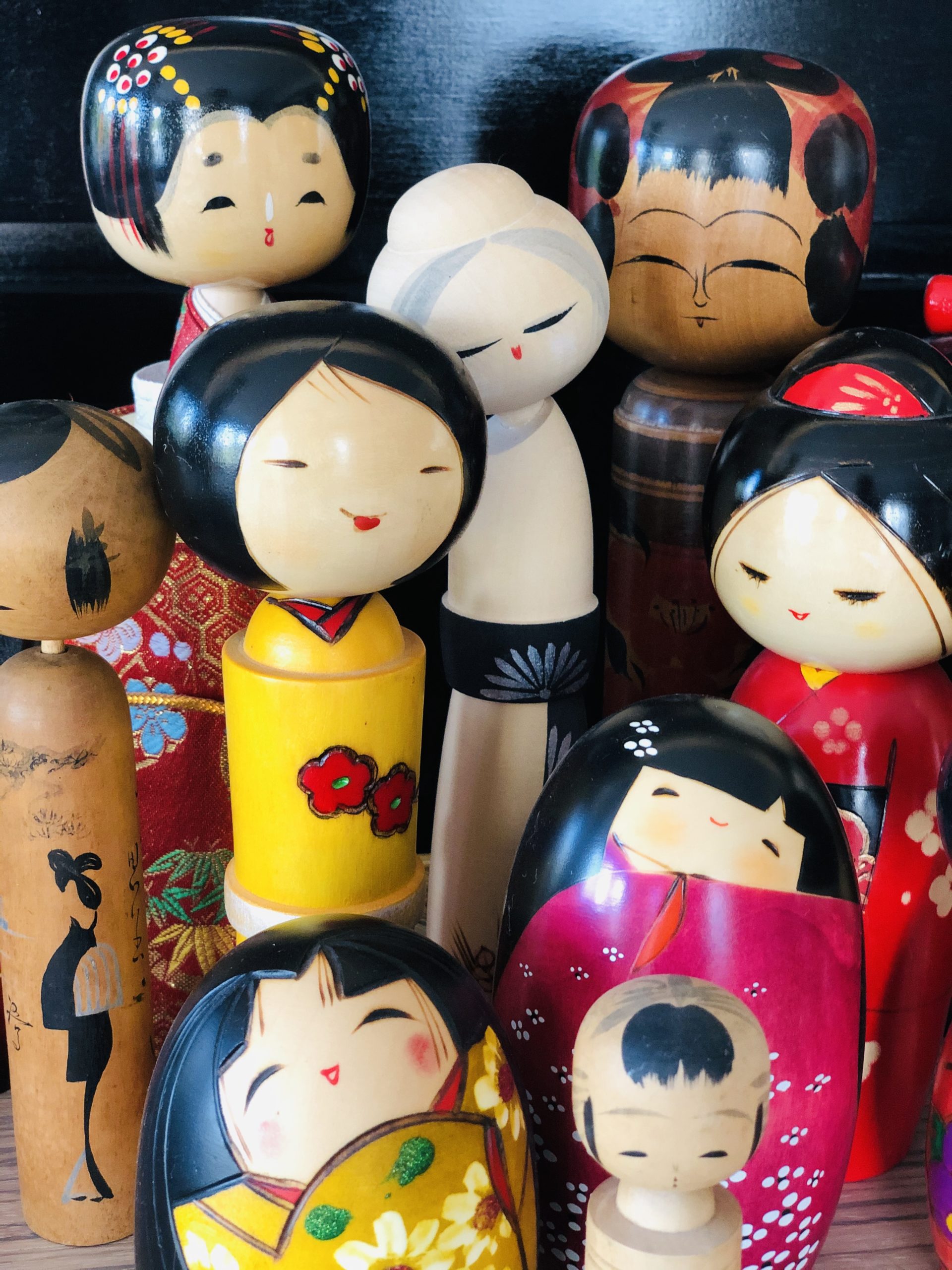 By the time we left Japan in 2010, I had amassed a substantial collection of dolls. I love the variety of sizes, hair styles, and kimono designs. Others may see them simply as toys, yet to me, this gaggle of girls are a collected work of art quite worthy of their own space in my house.
Travel Memory: Matchbooks from Around the World
I'm a self-appointed foodie. I live to eat, rather than eat to live, and enjoy seeking out new, noteworthy places to dine when I travel. For decades, I've collected matchbooks from restaurants and hotels around the world. Even now, nothing excites me more than a bowl filled with logo-covered matchbooks at the hostess stand. (Except perhaps, a 15-course tasting menu, paired with wine). Matchbooks serve as tiny, often well-designed, reminders of great food, wine, and company.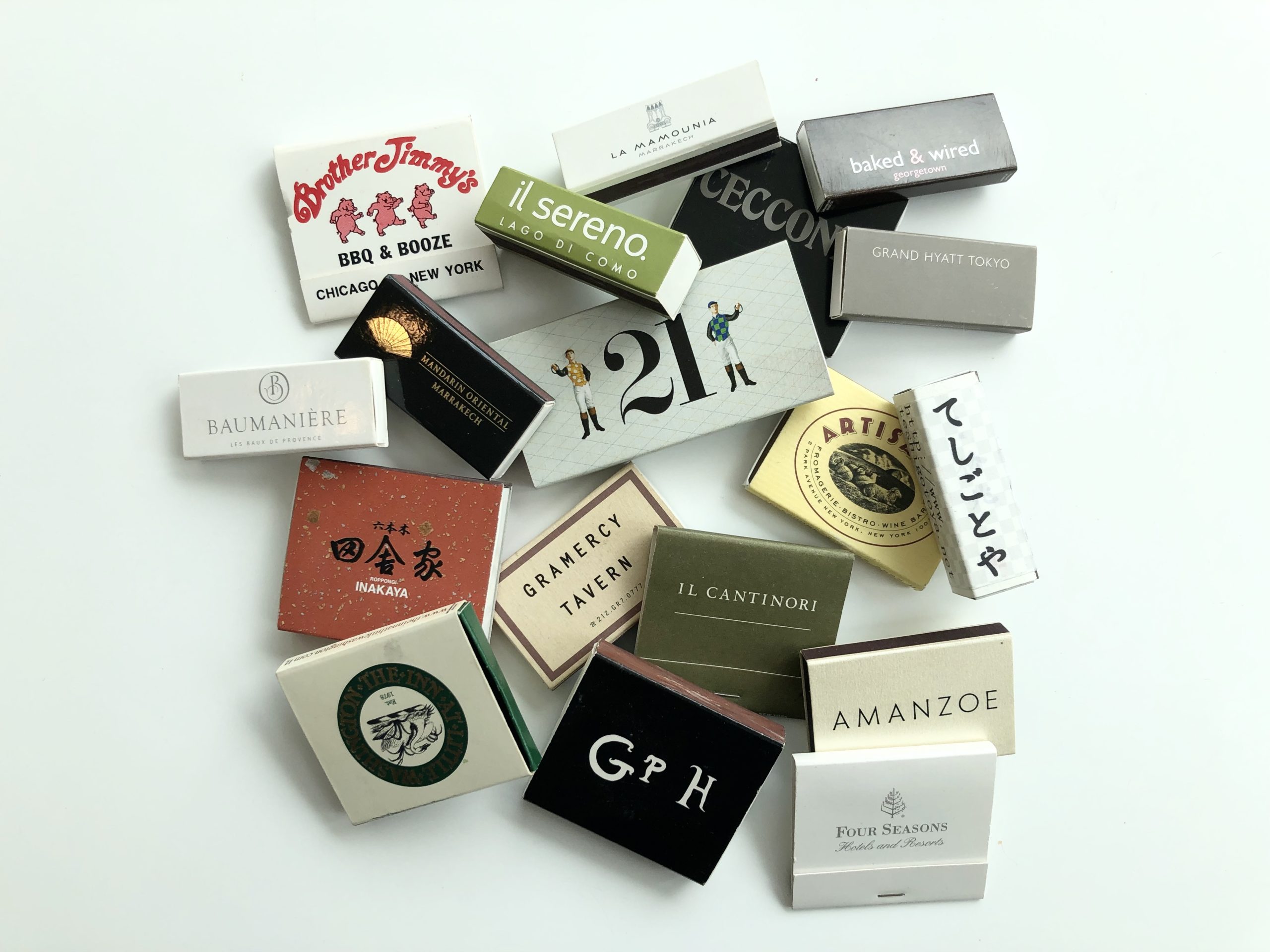 Today, less people smoke, and therefore less of a need for matches. Many restaurants and hotels have given them up entirely, replacing them with logo-adorned boxes of toothpicks or mints. A bummer for a matchbook collector like me, but good for the health of the world.
Three tall, glass vases house my matchbooks, and often I grab one to light candles around the house. Memories of past hotel and dining experiences come flooding back. Like, when my girlfriends and I would meet at Artisanal in NYC, to have cheese and wine for dinner. Cheese and wine hits all of the major food groups, don't they?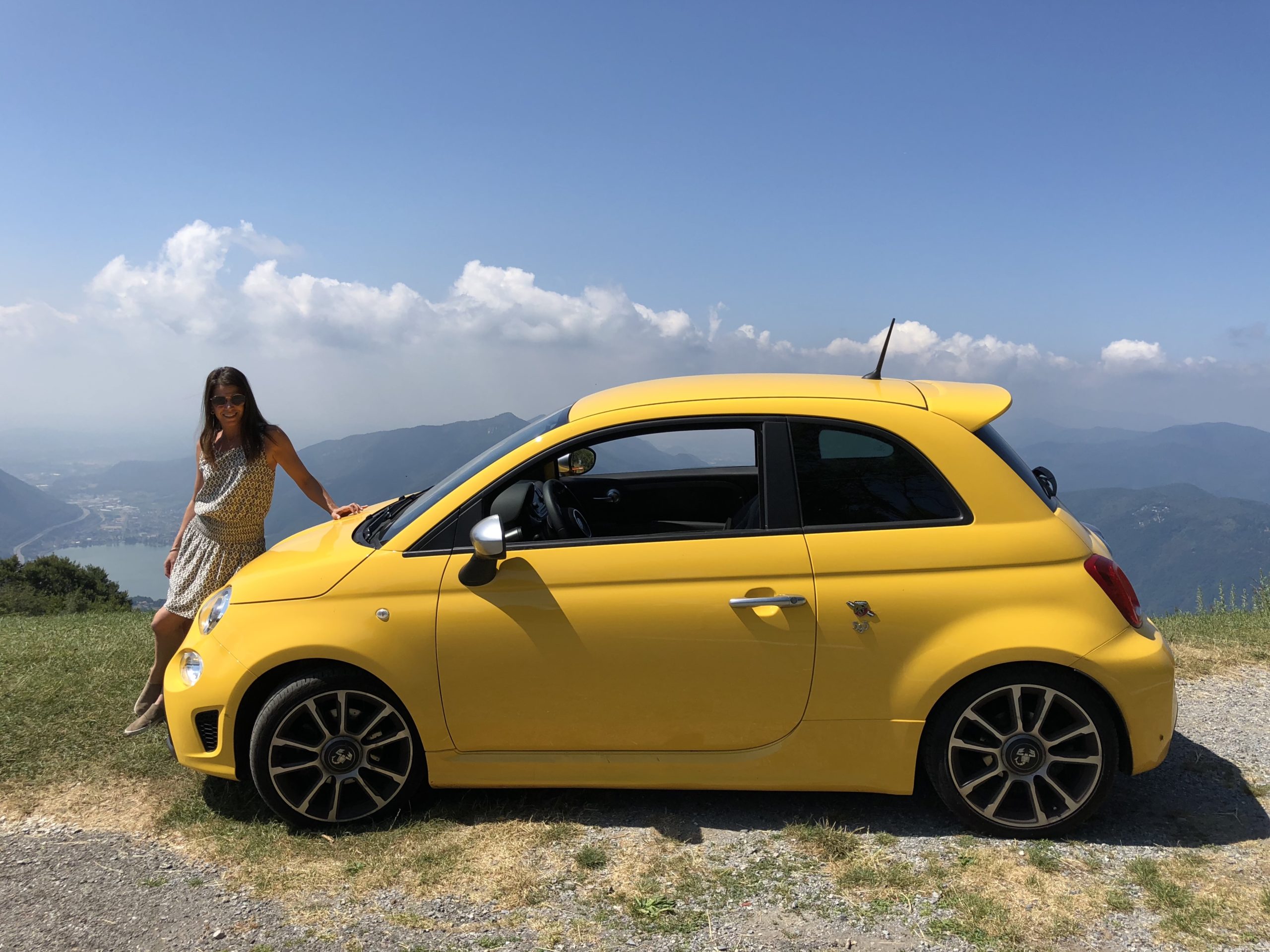 Or, the summer of 2018, when my husband and I buzzed around Europe in a bumblebee yellow Fiat 500. We stayed at bucolic Baumanière in Provence, and lakefront Il Sereno on Lake Como, happily eating and drinking our way around the EU.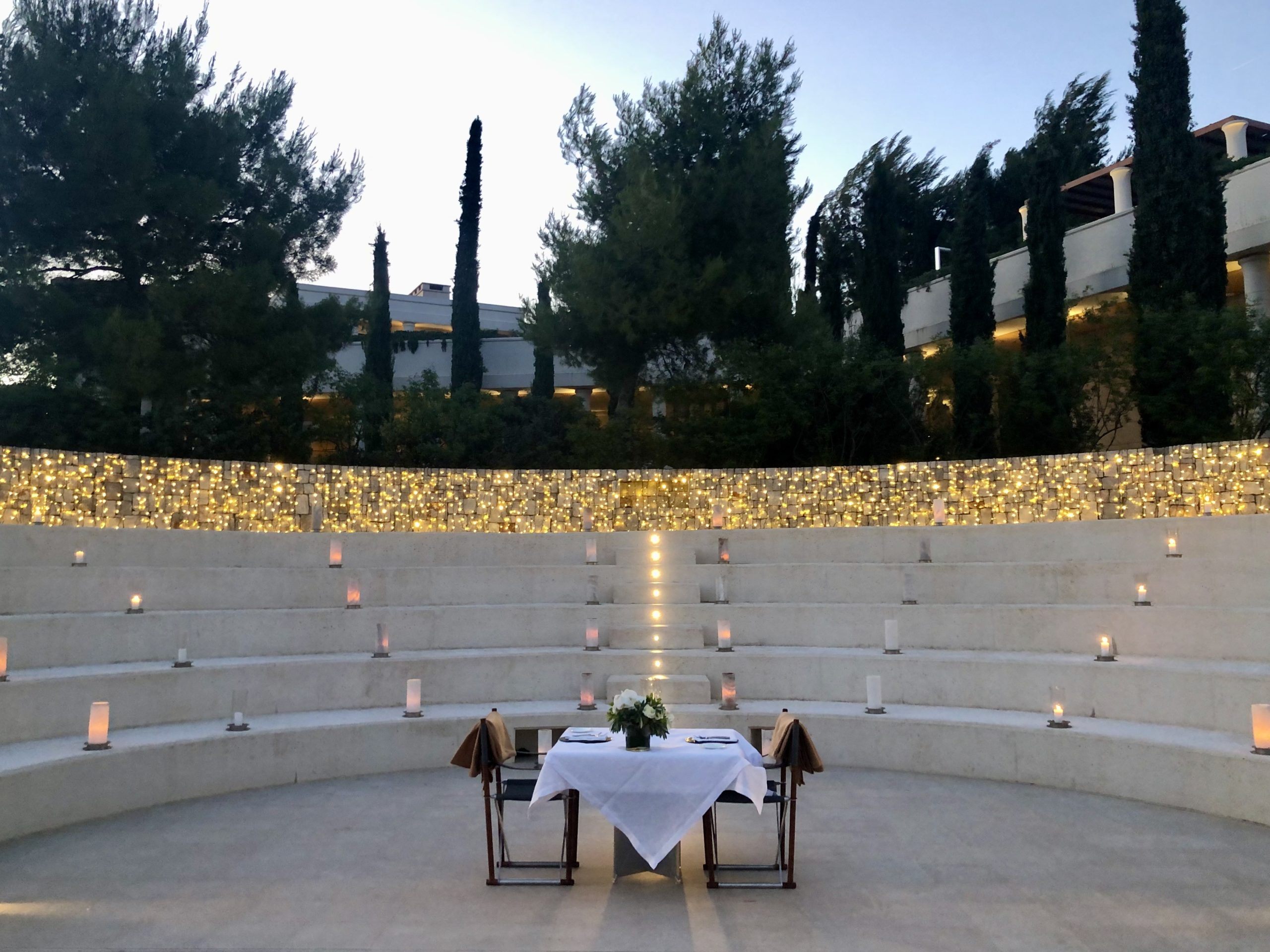 Lastly, an experience that needs no matchbook to remember—my 50th birthday celebration at Amanzoe in Greece. From a private birthday celebration in a candlelit amphitheater to a veranda dinner of 'kleftiko', a traditional lamb stew. Amanzoe is resort perfection. By my 60th birthday, I will be glad I have that matchbook to help me remember it.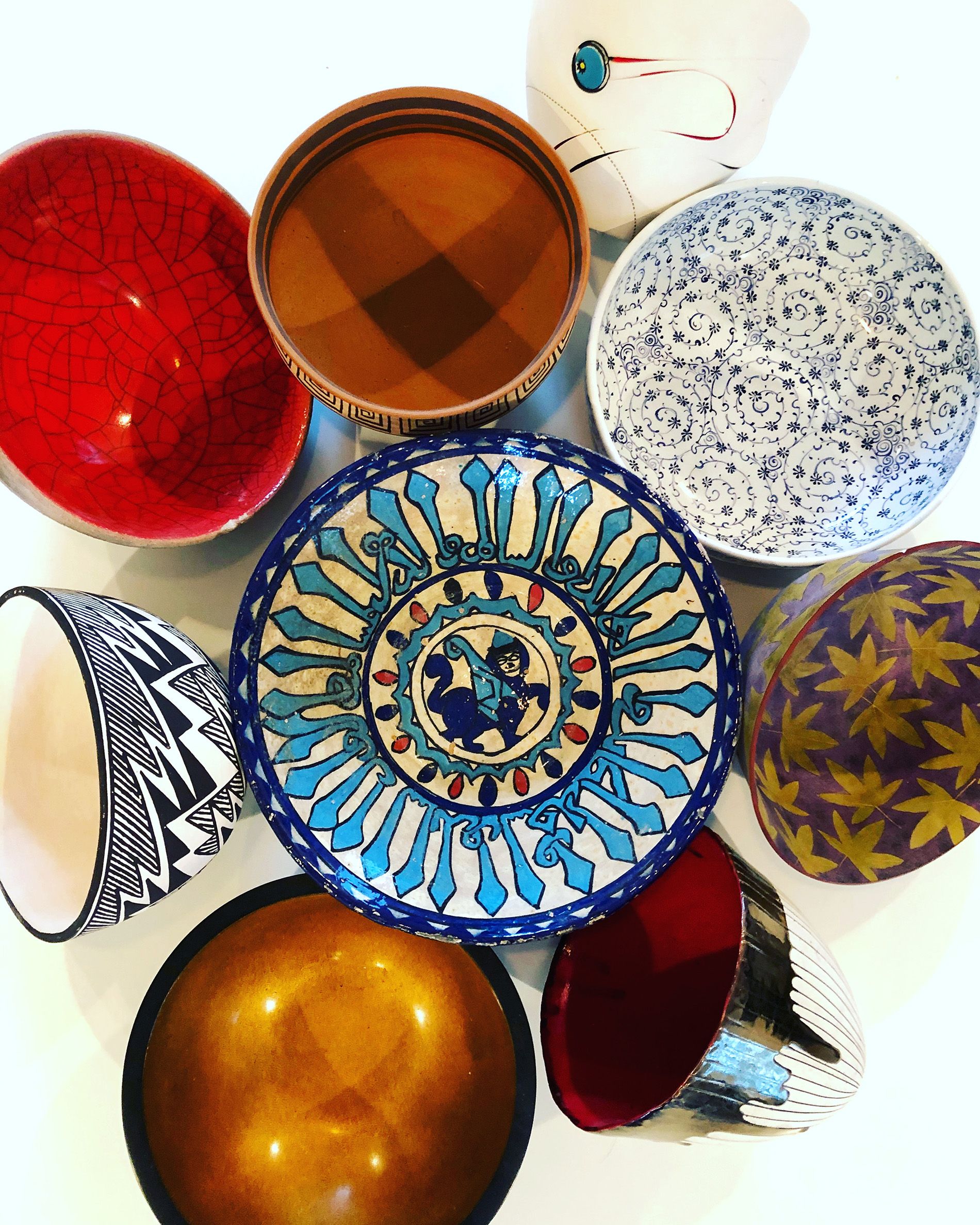 Where are your travel memories hiding?
Perhaps, you'll be inspired to go through old photos and guidebooks. Maybe you will rediscover a collection to which you hadn't given much recent thought. Reliving memories is one way I have been able to travel when actual travel hasn't been on the table. It's also quite therapeutic and can spark some interesting dinner table banter.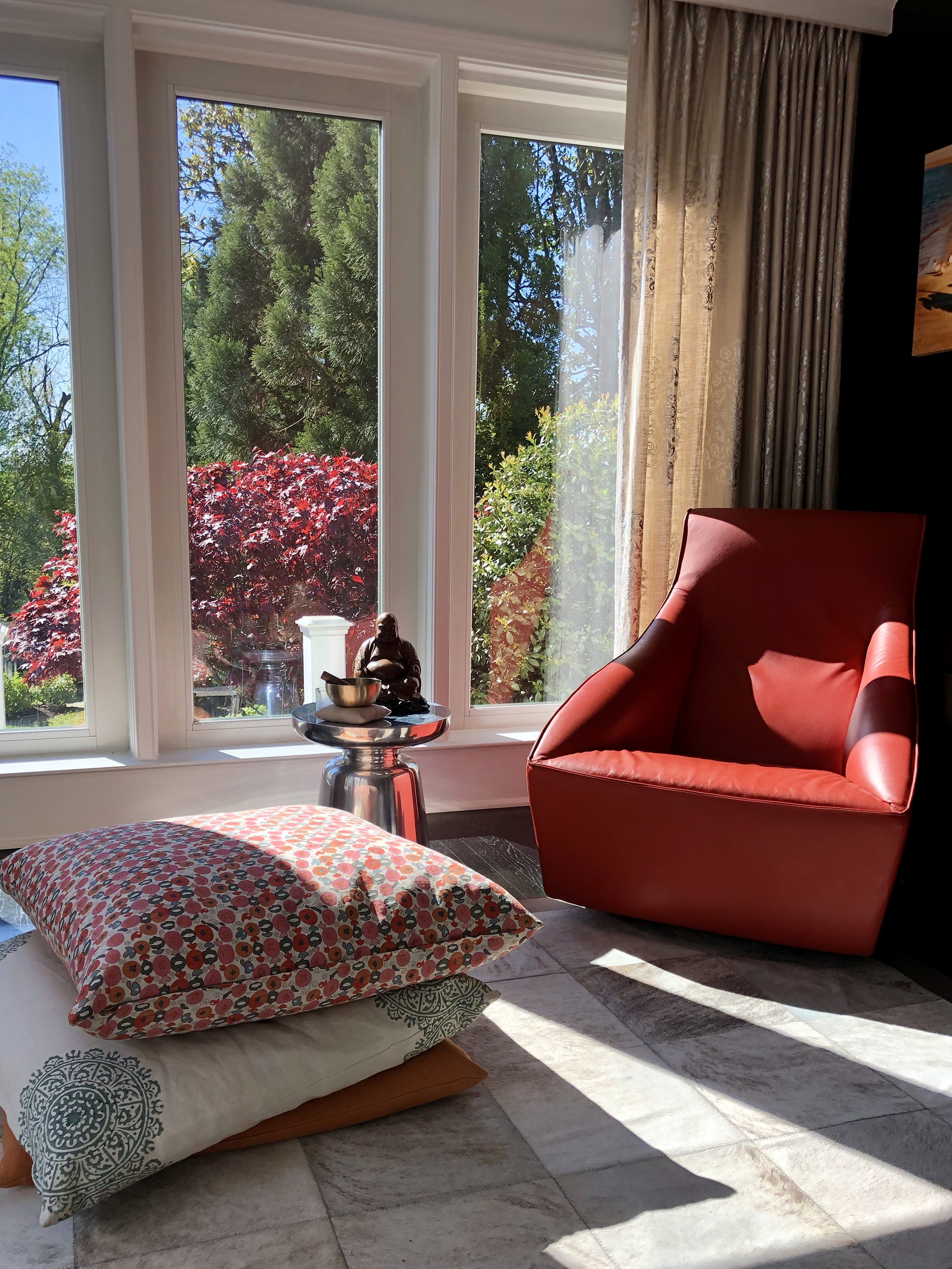 This morning I sat in my favorite chair, overlooking green grass, blue sky, and my red Japanese maple. On the way, I passed by my bowls, my pottery, and the glass vases of matches. I like the idea of my travel memories being attached to the objects in my house. They bring me moments of joy. And joy is certainly something we can all collect.
I bet you have more memories around your house than you think. Go ahead, take a walk.
*******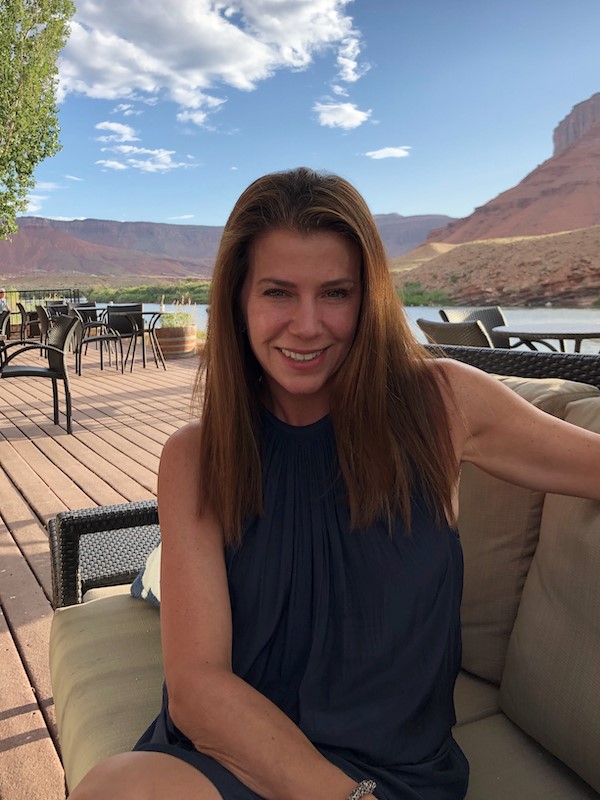 Jamie Edwards is an avid traveler, travel writer, and photographer. She launched I am Lost and Found, her adventure/luxury travel website after 25 years of living and traveling around the globe. Jamie's goal is simple: to inspire travel. Keep up with Jamie's adventures in travel here.
CIRE Travel is a full-service travel agency headquartered in New York, NY. Our expert team supports clients across the country and around the world.
---
Where in the World Do You Want to Go?
Inspired to plan your next weekend getaway, vacation or trip of a lifetime? See that form below? That's all it takes to begin your next epic travel story.