Jamie Edwards is an avid traveler, travel writer, and photographer. Jamie and her family relocated from New York City and spent four, adventure-filled years living in the dynamic city of Tokyo. She has since moved back to the States and launched I am Lost and Found, her luxury travel website to inspire others to travel and explore. Below is the latest of her monthly posts for CIRE about some of her epic adventures in Japan and around the world.
'IRASSHAIMASE,' sang the three Japanese saleswomen in unison, all with bright smiles, flawless make-up, and impeccable clothes.
'IRASSHAIMASE,' we said, smiling back.
'Irasshaimase,' they sang again, although this time they looked more confused than smiley.
We later discovered that irasshaimase meant 'welcome', and that we were basically welcoming the saleswomen to their own store. Cue the first of many blunders we were to make during our four-year stint in Tokyo.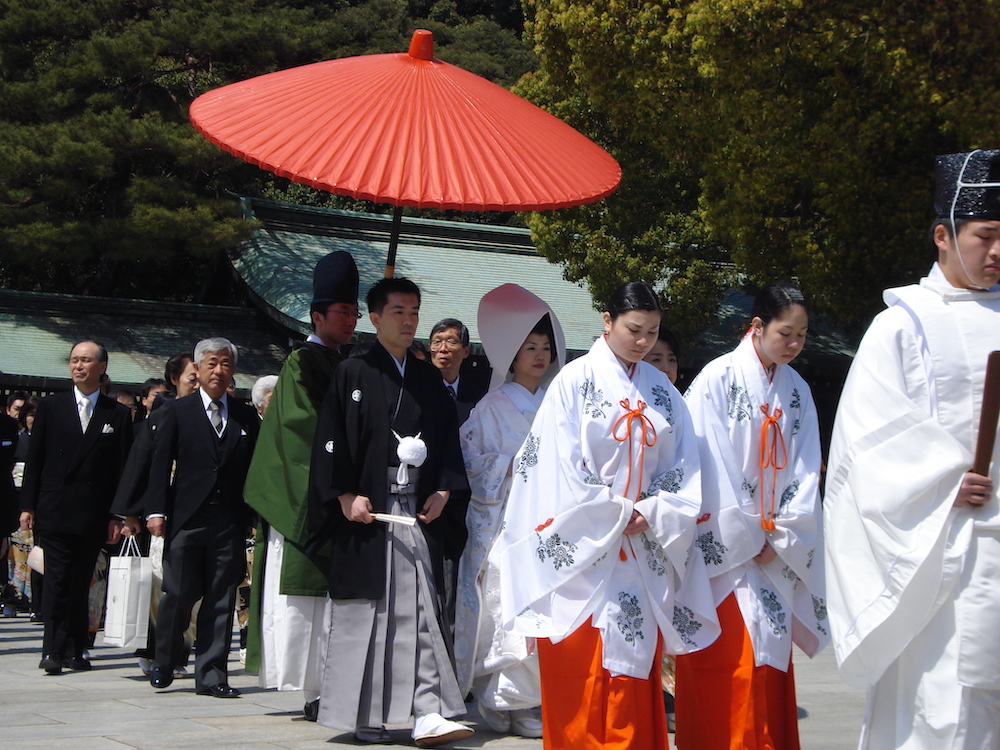 Fitting in
Thankfully, the Japanese were, at least outwardly, tolerant of our foreign gaffes, and over time we learned appropriate social greetings and responses in order to get around more easily. Sumimasen (excuse me), became an instant favorite, as well as the ever-useful, arigatou gozaimasu (thank you). The uses of English words by the Japanese are especially clever. Ok-desu was common to hear, which means, 'it's ok!'
Our time in Tokyo was a gift: a chance to explore another world, travel Southeast Asia, and expose our kids to new cuisines, customs, and cultures; a unique opportunity to play the role of a foreigner, and discover how humbling that can be. I was able to spend enough time there to start to appreciate the differences, and the similarities, between the East and West. I had the luxury of full days exploring neighborhoods, parks, and museums, with my kids, as well as solo.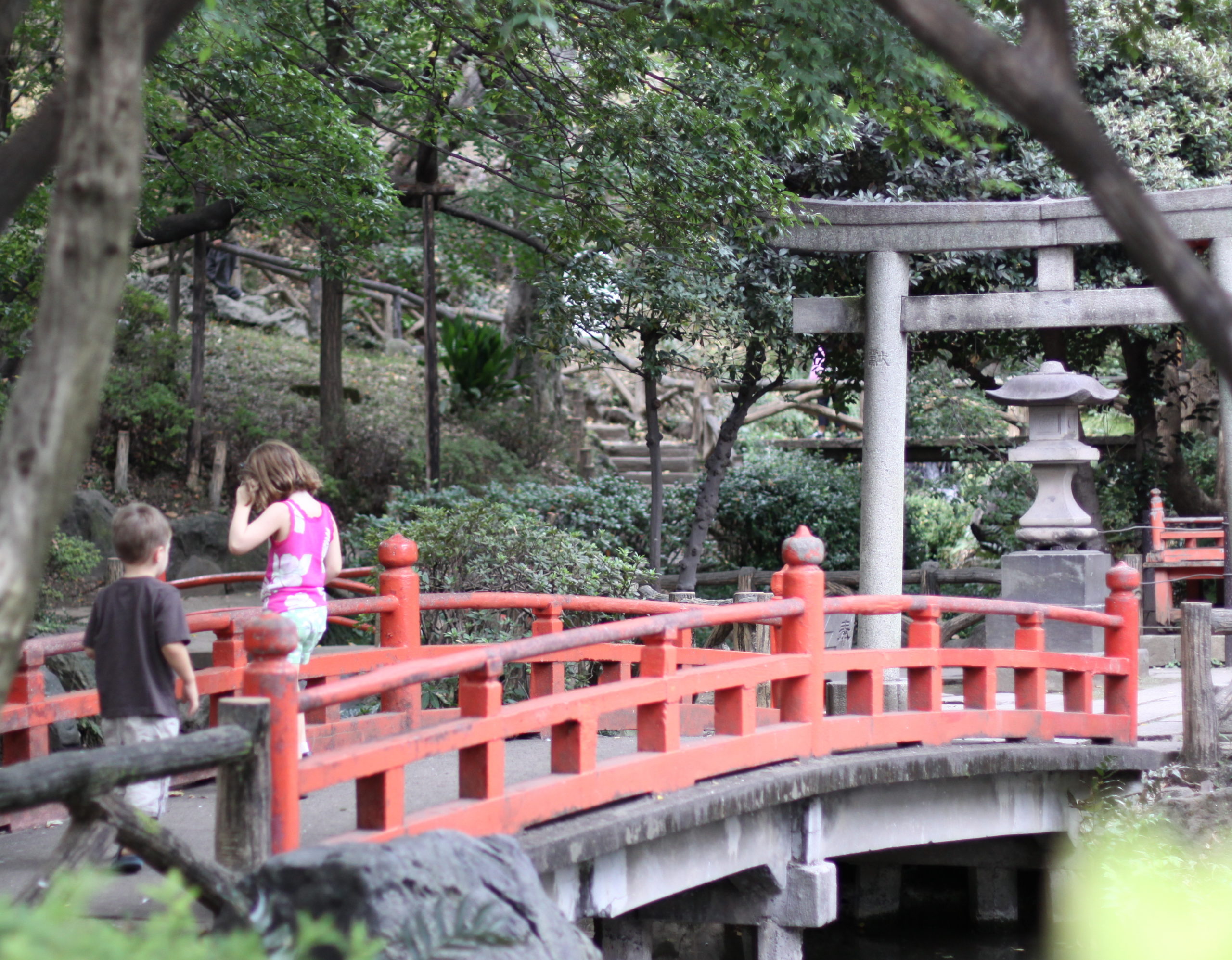 The Top Ten is Worth it
While I usually like to head to more unexpected and less crowded sites, I found that Tokyo is one of those cities where the top ten are really worth the hype. However, since anyone can Google the top ten things to do in Tokyo, I can offer some alternatives, as seen through the eyes of an American expat in Japan.
Over our years there, I created a list of favorite spots that were on, and off, the beaten path. My list could have unimaginatively been titled, 'The Top 11-20 Things to do in Tokyo'. It was a list that I edited and added to as I discovered new and exciting places, which was pretty often. Tokyo is a timeless city—I find myself revisiting the list, and passing it along to friends and colleagues who are planning trips to Japan, even now.

52nd Floor, Please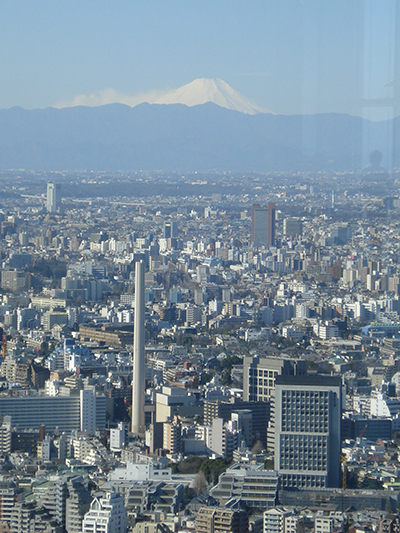 Tokyo is sprawling, covering a staggering 845 square miles. It's nearly three times the size of New York City, the one we left behind. Where to start when faced with a city of this size? Perhaps, the top. Tokyo City View, in the Roppongi neighborhood, offers stunning 360 degree views that allowed me to get a sense of the entire metropolis, and every so often, when the weather cooperated, what lies beyond. Pressed up to the squeaky clean, modern, steel framed floor-to-ceiling windows, I felt like I was hovering above the cityscape, parks, and clouds.
I started to differentiate neighborhoods by landmarks in the distance. The cherry blossoms that grow throughout serene Aoyama Cemetery, the red and orange lights and latticework that make up the Eiffel-inspired Tokyo Tower, and even our apartment building. If I was lucky, a glimpse of elusive Mt Fuji would reveal itself on a clear day. Whenever guests would visit, Tokyo City View would inevitably be our first stop, and it never failed to impress, no matter how many times I went.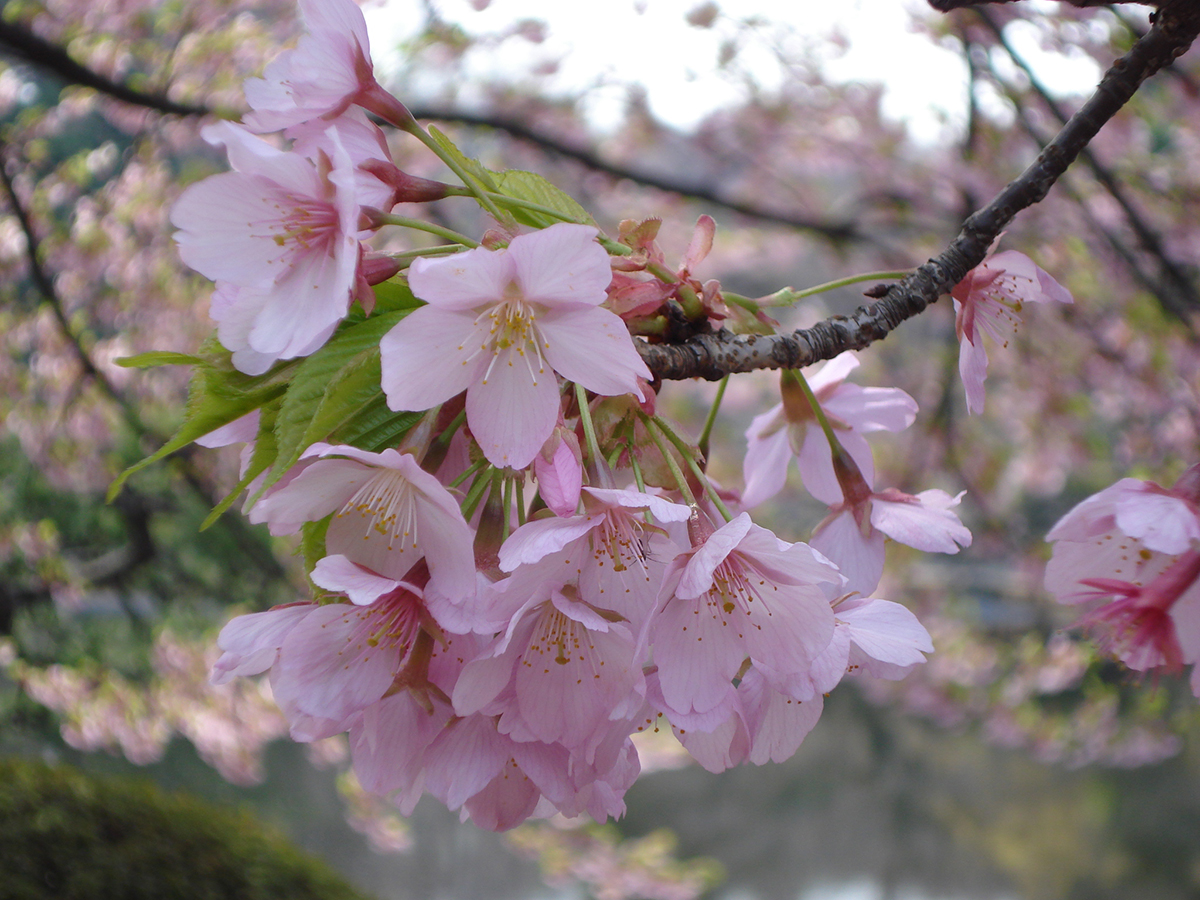 Hidden City
A city of nearly 14 million people, Tokyo is made up of 23 wards, each having its own distinct character and local points-of-interest. We lived in Minami Azabu, an expat-filled neighborhood that was walking distance to vibrant and colorful Roppongi.
Roppongi caters to an eclectic crowd, as it is the epicenter of night clubs, hostess clubs, and strip clubs, as well as high-end restaurants and bars. I swear I could actually feel a pulse in the air on any given Saturday night, a mixture of foreigners, students, and expats, all funneling into this neon-lit, over-the-top, skyscraper-filled hood.
In most American cities, shops and eateries are generally located on the first few floors of a high-rise. In Tokyo, a restaurant, bar, or club could be just about anywhere, even hidden down a long, soulless corridor on the 29th floor of what looked like a generic office building.
'Finding' the restaurant I was looking for became part of the nightly adventure, whether deep below ground or looming above. What the elevator doors revealed was a constant surprise: like 360 degree city views from a glitzy supper club throbbing with people, or a low-lit underground bar that felt like a jungle in the Amazon.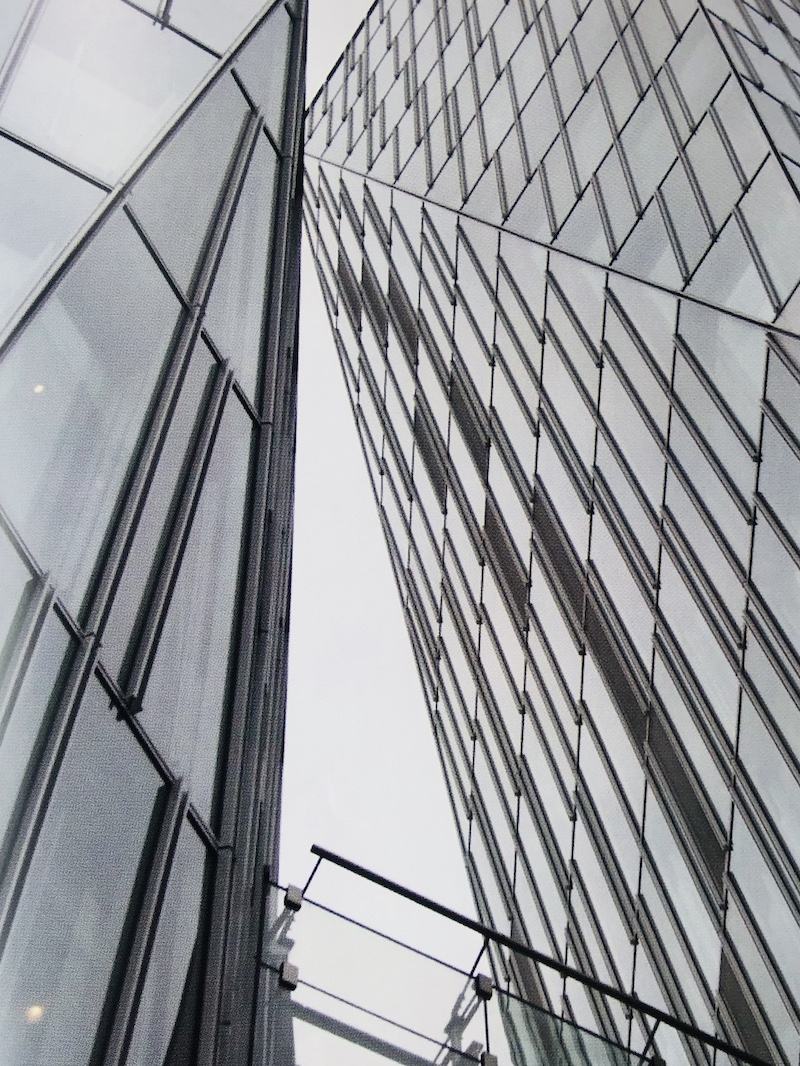 Modern Day Tokyo
Architecture in Tokyo is defined, in part, by its catastrophic history. Between the Great Kantō earthquake in 1923, and the firebombing during World War Two, a great deal of Tokyo was demolished. To that end, many of the buildings are post-war, unlike in Kyoto, for instance, where one can find more examples of historic homes, buildings, temples, and shrines.
That said, modern Tokyo architecture is quite remarkable. One of my favorite walks was through the upscale neighborhood, Minami-Aoyama, towards even more glamorous Omotesandō. Along the way, I would inevitably stop to stare at the imposing and radically bubbled glass exterior of the Prada store.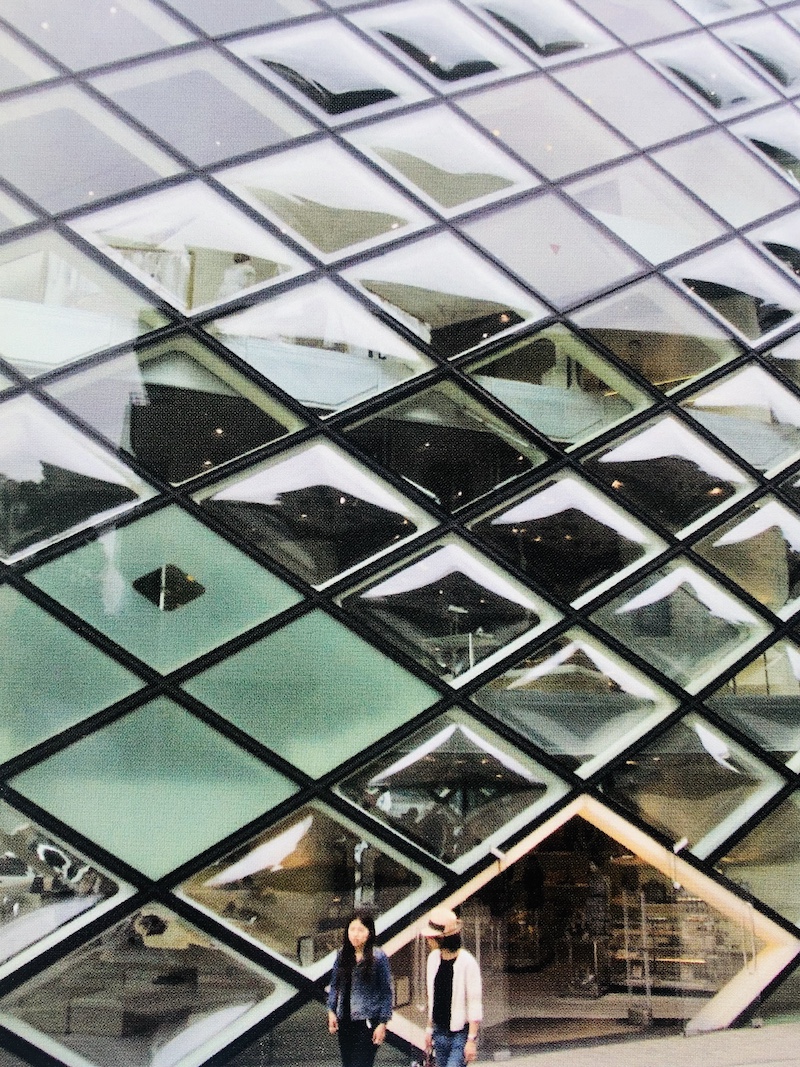 Built in 2003 by Herzog & de Meuron, the Prada Store is a striking piece of contemporary architecture. According to the architects, the design's intention is "to reshape both the concept and function of shopping, pleasure and communication, to encourage the meshing of consumption and culture."' Isn't that just a long-winded way of saying that the store is super cool?
The Prada Store is one of many design marvels in the area. It seems each high-end shop is looking to outdo the other, whether in terms of avant-garde window displays, intricate packaging, or overall design aesthetic.
Kiddyland. Not Just for Kids.
Omotesandō Street may be lined with luxury flagship stores like Valentino, Chanel, and Givenchy, but the toy and electronics mecca, Kiddyland, will hopefully never lose its pole-position on the street. While named Kiddyland, many of the daily shoppers are not kids, at least not by chronological age.
The store has broad appeal and draws in shoppers like magnets with its moving displays, Japanese gadgets, flashing lights, buzzing noises, and fog machines. I could usually stomach no more than 20 minutes inside, most of which was spent chasing after my surprisingly quick, sensory-overloaded kids.
Puppy Love
I had once overheard someone joke that the Japanese had stopped having kids and started having dogs. The proof is in the excessive number of dog-related and inspired boutiques scattered throughout the city. While window-shopping sometimes, my excitement would often escalate, and then fade, as I realized that the clothes on display weren't for kids, but for dogs. It was true that most of the Japanese dogs were dressed better than my own kids.
I'd see well put together Japanese women wearing their tiny dogs, often nestled neatly into a Chanel handbag, the way I might wear a gold bangle. Dog as accessory. Even more intriguing is the plethora of dog nail and hair salons. Tokyo—a good place to be a pooch.
Harajuku Style
Quirky shops are in abundance in Tokyo, but when I wanted to get a real insight into what was trending among the Japanese youth, I went directly to Takeshita Street in Harajuku. An array of Japanese street-style stores litter the pedestrian-only walkways. Shops vary from vintage clothes, to cosplay, to cheap makeup, and crêperies. Above and beyond the curve, and often a thrilling exhibition around each corner, Harajuku is modern day theater.
Infamously catapulting them to the pop stage, Gwen Stefani used Harajuku girls dressed in sexy school girl uniforms as back-up dancers for her 2004 tour. There was a frenzy of backlash against Ms Stefani at the time, accusing her of exploitation. Nevertheless, Harajuku remains a hotbed of youth culture and style. Where Goth meets Hello Kitty, and the rainbow afro meets the dainty school girl. An explosion of color, creativity, and cultism.
Basement Level Lunch
As unappetizing as it sounds to eat in the basement of a department store, it is just this kind of unexpected surprise that makes Tokyo all the more fascinating. Food halls, or depachika, are located in the basement levels of large, often upscale department stores, and offer, aside from food, unique insights into Japanese customs and culture.

I was amazed, but not surprised, to learn that the average depachika sells nearly 30,000 items. Walking around the subterranean stalls and kiosks, it was easy to be mesmerized by the sheer number of over-the-top displays, which sell everything from bento boxes to Iberico pork, decadent caviar to delicate confectionaries, and mochi to matcha.
The markets sell both traditional and non-traditional foods, all packaged with cutting edge designs and exquisite typography. I was particularly blown away by the flowers—each arrangement, to me, a precious piece of artwork that begged to be photographed. Having come to travel writing after a career in graphic communications, I was in constant awe of Japanese design.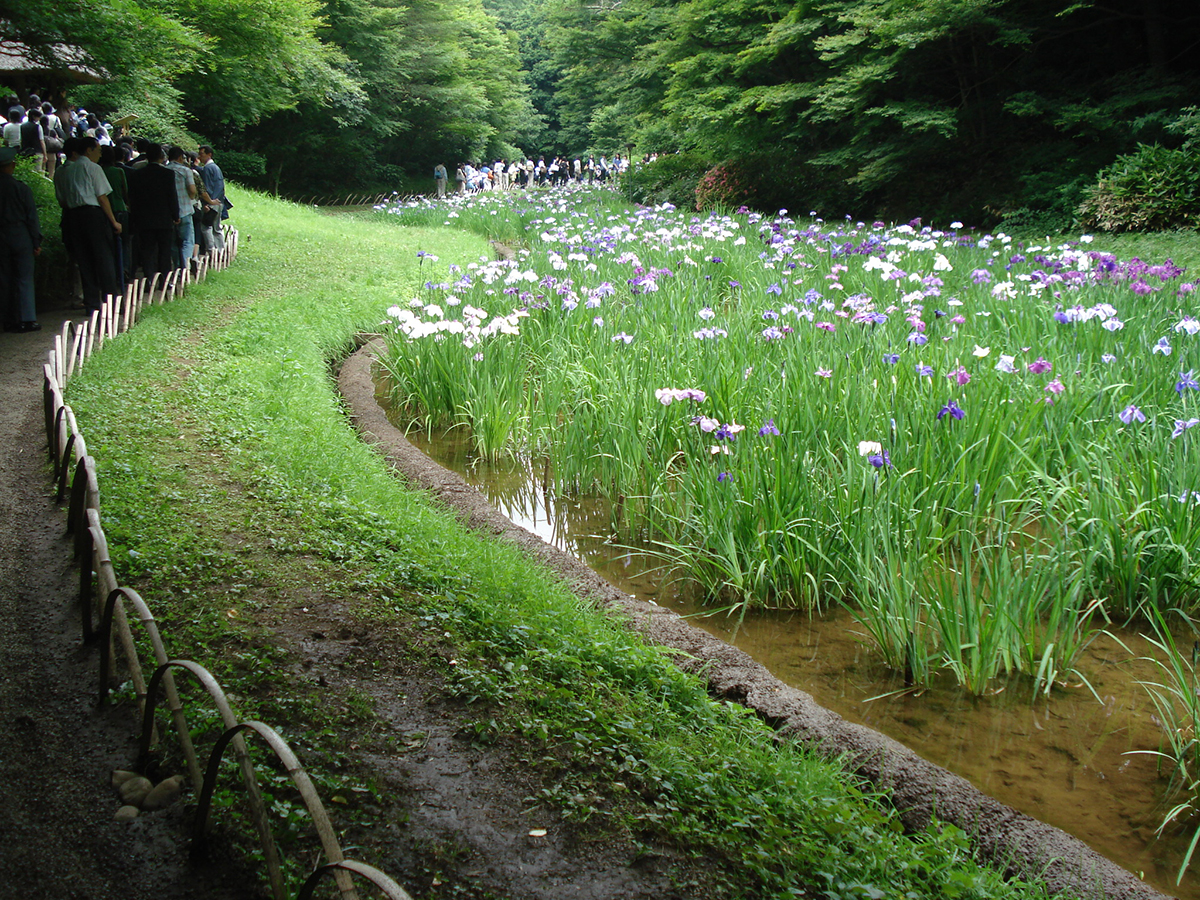 Enchanted, in the city
Rocks, sand, and gravel are as essential to a Japanese garden as flowers, plants, and trees. It was impossible to tire of the different gardens and parks nestled within the cityscape. Time and again, however, our family ended up at unpretentious Happo-en, a garden located close to our apartment in Minato-ku.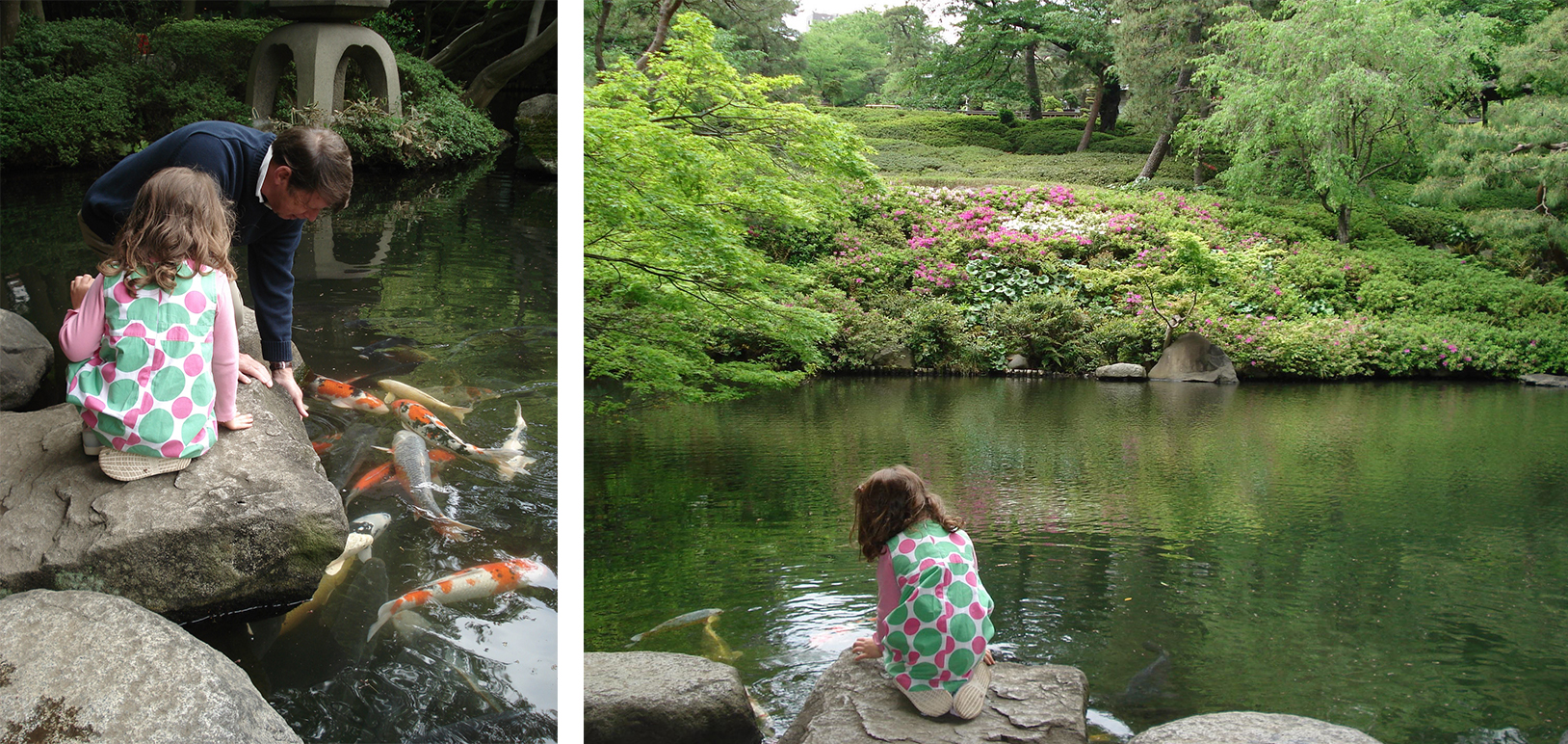 Happo-en means 'beautiful from all angles', and indeed, it was. Originally built in the 17th century, when Tokyo was called Edo, it is a jewel-box of a garden. Happo-en is comprised of a rollicking stream, a pond overflowing with bright orange koi fish, meandering stone paths, and a simple tea house, among other treasures. Often, we were some of the only visitors there, and our kids ran freely, hopping over rocks and taunting the koi.
A highlight of Happo-en is its magnificent display of bonsai trees, most around 100 years old, and one particular specimen dating back more than 500 years. If I kept my gaze low and ignored the skyscrapers on the outskirts of the garden, I could almost imagine I was living back in the 1600s. A bucolic spot tucked away in the busy city.
Don't call it a museum
Even though I have a background in art, I'll admit that I am not much of a museum-goer. I'd rather sit at an outdoor cafe for a few hours to absorb the culture of a city, rather than be cooped up indoors looking at art on walls.
The Nezu Institute is not an ordinary museum. It possesses a unique combination of all there is to love about a traditional museum; fine artwork, cultural artifacts, and sculpture, but then creatively utilizes the outdoors as artwork, as well. The combination of glass, concrete, and natural elements, such as bamboo, pebbles, and stone, creates an enchanted oasis that is virtually hidden in the neighborhood of Aoyama. The gardens became yet another exhibit within its vast collection, both endlessly tranquil and expressive.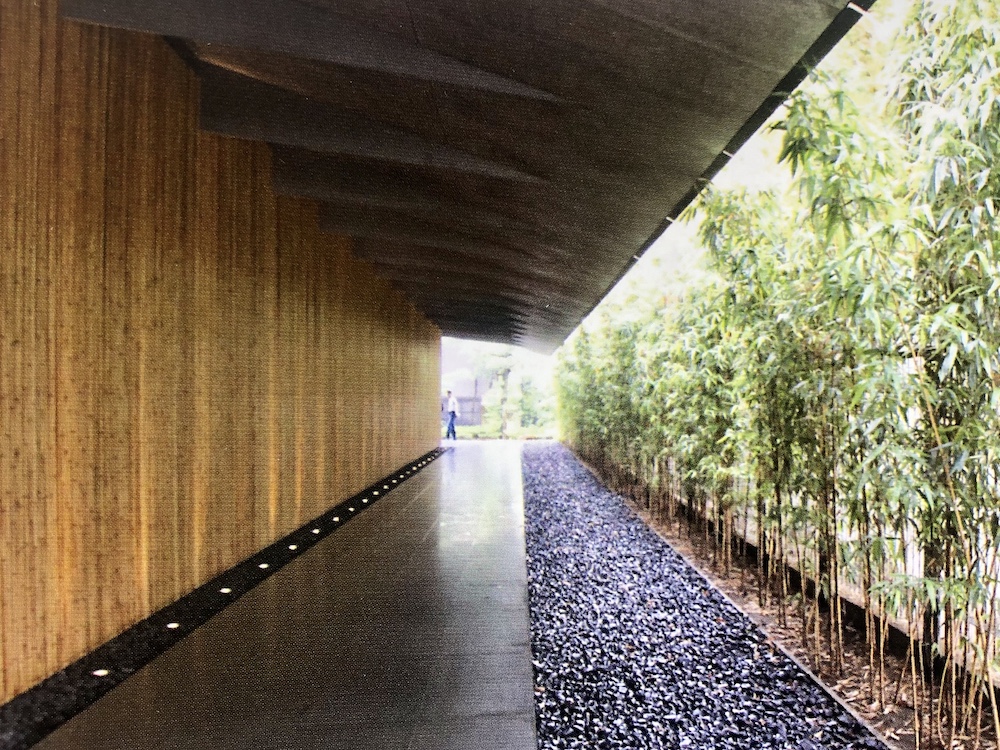 The entryway to the museum is thoughtfully designed—a 50 meter long walkway, with a pebble and bamboo-lined thicket on one side, and a soothing row of cut bamboo on the other. Tiny dots of light radiate from recesses in the ground. Thus, your slow journey into Nezu starts with an imposed pause—a chance to decompress from the bustle before formally entering the museum grounds.
The indoor, traditional part of the museum, is known to house one of the most important private collections of Asia's pre-modern art. With close to 7,000 pieces, including scrolls, textiles, paintings, and calligraphy, it could take the better part of a day to view.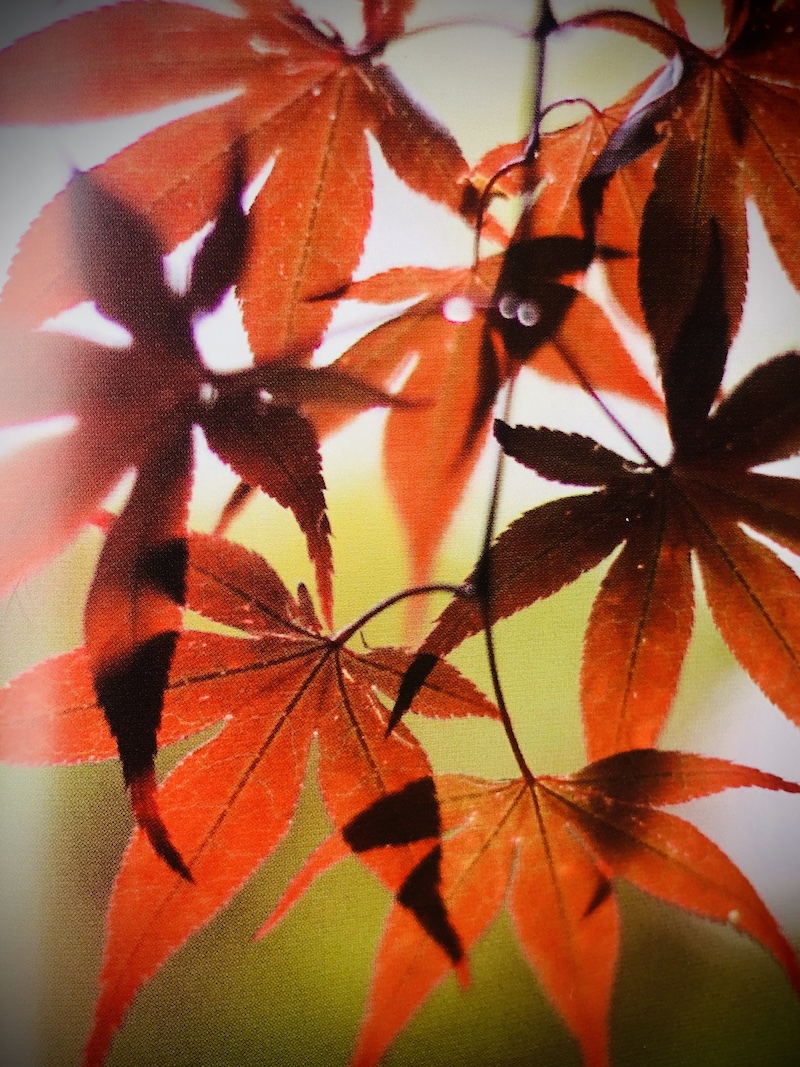 I chose to spend most of my time outside. The overly lush gardens, along with a tea house and a hidden pond, are worth a quiet stroll. I would often go solo, with my camera, of course, each season prettier and more photographic than the last. Undoubtedly, autumn was my favorite time of year to visit, when the colors of the Japanese maple leaves, momi-ji, would turn from green, to red, to rust over the course of the season. Calling Nezu an oasis in the city's center would be to completely understate it.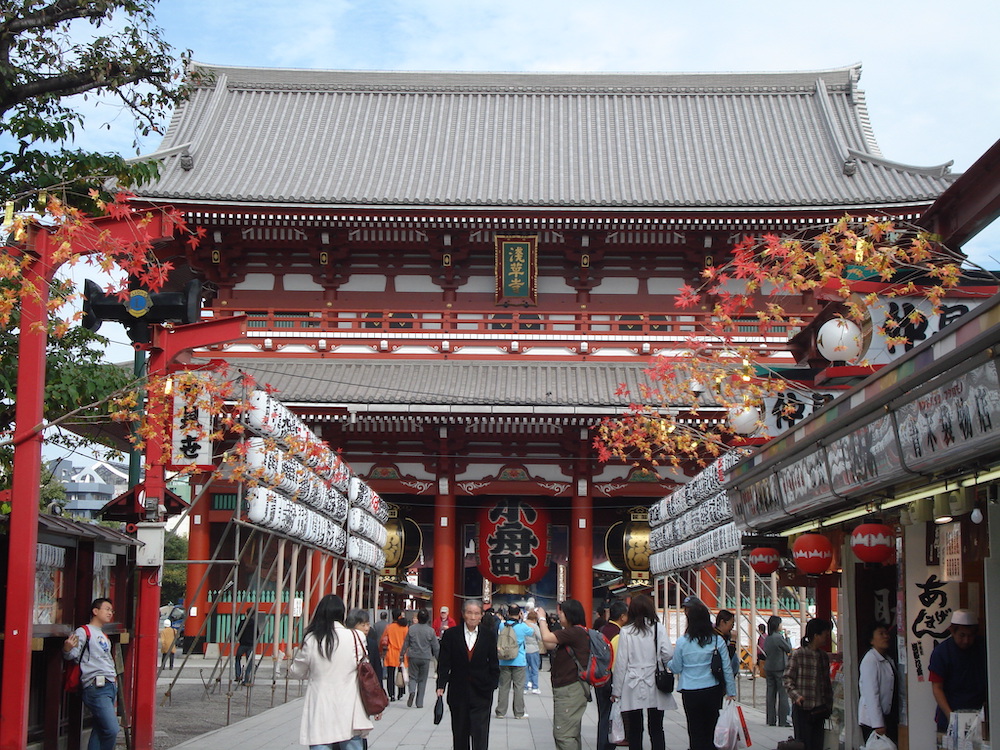 Top Temple
Although no doubt on every top ten list, I'd be remiss if I didn't mention my favorite temple to visit in Tokyo. In busy Asakusa sits Sensō-ji, in many ways looking like a fish out of water among the post-war buildings, flat rooftops, and skyscrapers. A buddhist temple, Sensō-ji was bombed during World War Two and then later rebuilt as a 'symbol of rebirth and peace.' Touchingly, in the temple's courtyard lives a tree that has regrown within the husk of a previously bombed one.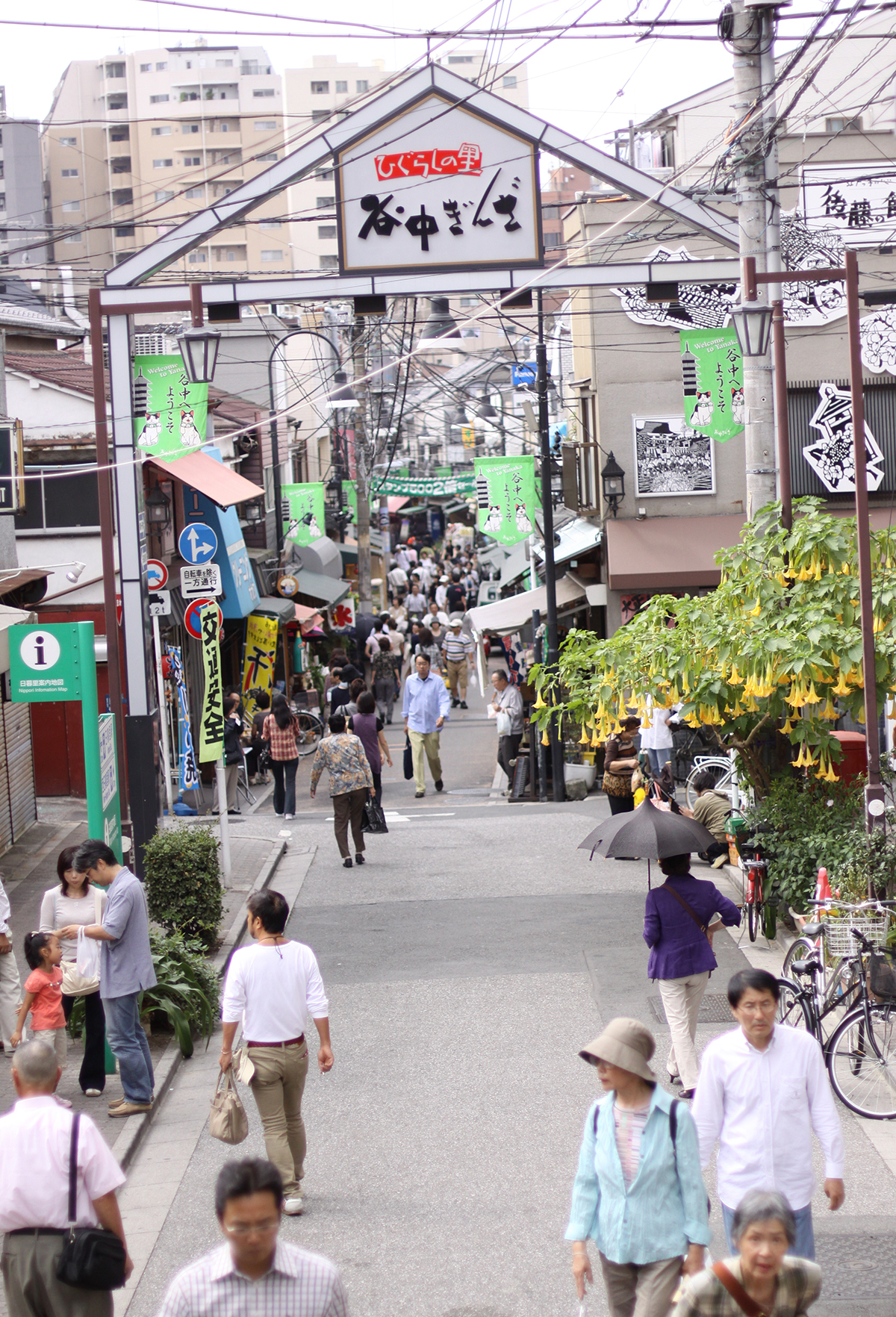 Sensō-ji Temple is dazzling, with its rich red and gold color palette, imposing gates, and larger than life, five-story pagoda. Incense lingered in the air as I wandered. I was fascinated by the opulence, the golden statues, and the intricately painted woodwork. At Nakamise, a famous shopping street alongside the temple, I would collect souvenirs like yukata (a traditional Japanese robe), or snack on an onigiri (rice cake), as I roamed. A trip to Sensō-ji was a highlight for every friend or relative I brought there.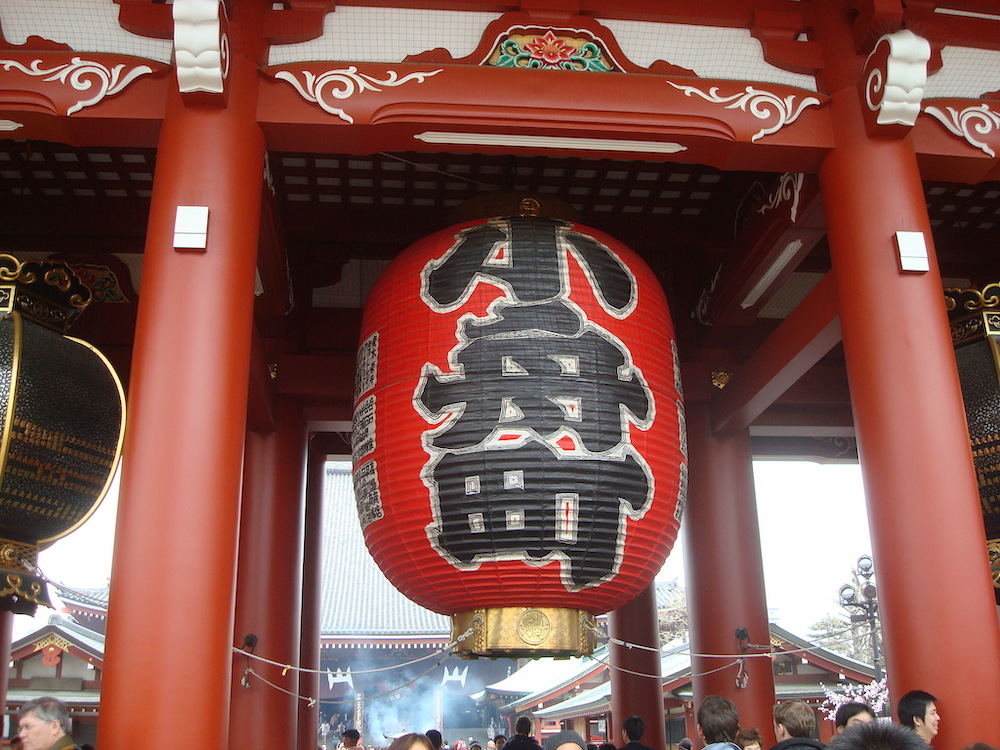 Sayonara
They say all good things must end. So, it was with sincere reluctance that we packed up our lives, and moved back to the States. As I remember back to that time in Tokyo, I am reminded of another gaffe, this one by my husband, who would walk into his office after a business trip and announce 'oshibori!' with gusto, beaming with pride at his command of the language.
I'm not sure for how long the office let him keep this up. I picture all of the giggles and grins from his Japanese co-workers. Daniel was repeatedly, and emphatically, announcing 'hot towel!' upon returning to the office, rather than his intended, 'hisahsiburi!' which means 'long time, no see.' Until we meet again, Tokyo. Sayonara.
******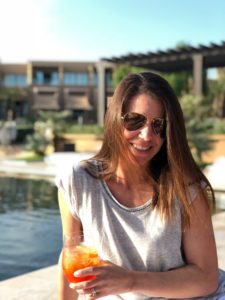 Jamie Edwards is an avid traveler, travel writer, and photographer. She launched I am Lost and Found, her adventure/luxury travel website after 25 years of living and traveling around the globe. Jamie's goal is simple: to inspire travel.
Keep up with Jamie's adventures in travel here.
CIRE Travel is a full-service travel agency headquartered in New York, NY. Our expert team supports clients across the country and around the world.
---
Where in the World Do You Want to Go?
Inspired to plan your next weekend getaway, vacation or trip of a lifetime? See that form below? That's all it takes to begin your next epic travel story.