From the very beginning, it's been a true travel love story. A young woman grew up in one of the most diverse cities in the world. She went on to study Hospitality & Hotel Management at university. She's cleaned toilets, manned the front desk, and worked the hotel banquet circuit. And now, she works for the brand that literally invented "white glove service." Meet the star of our story, and our dear friend, Renah Kang-Casas!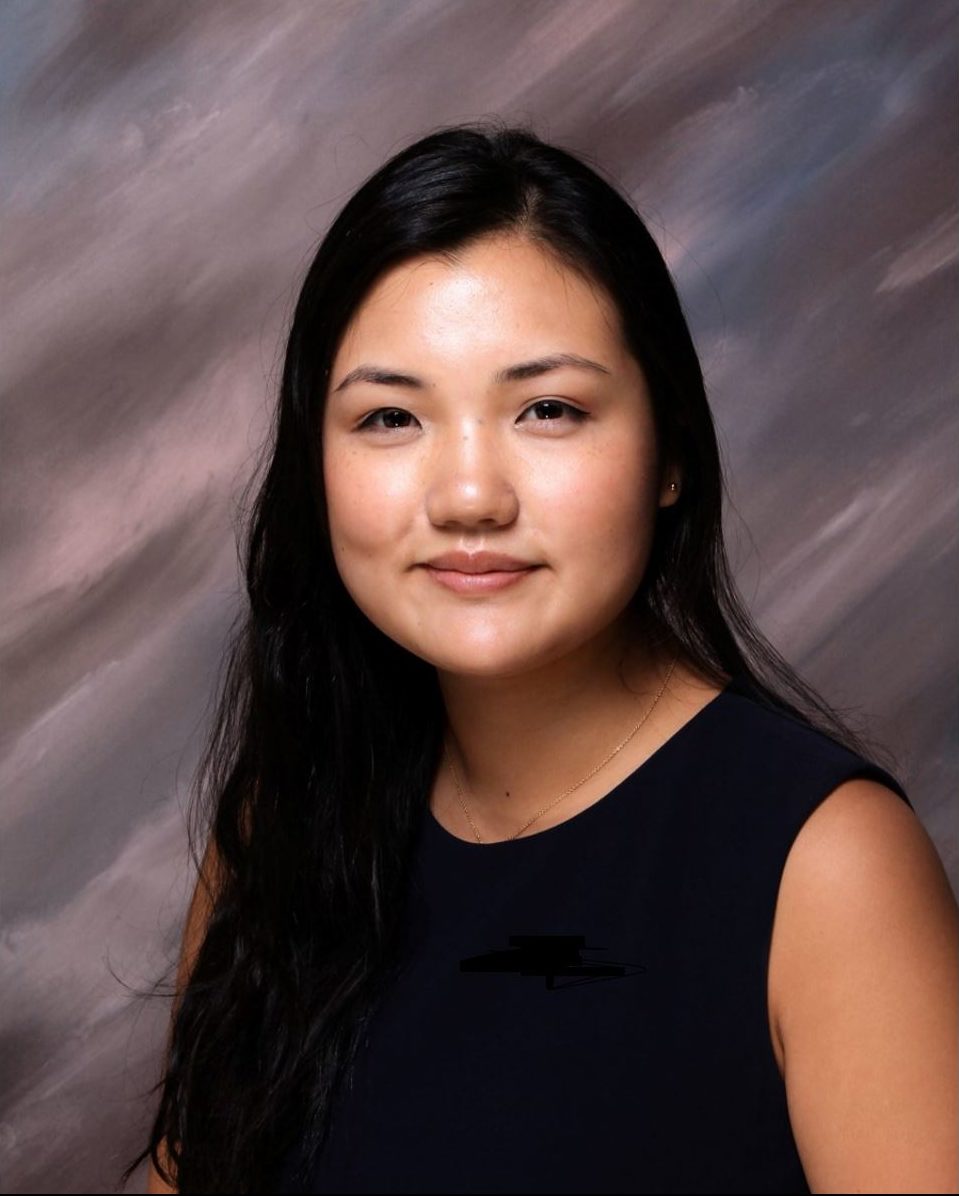 CIRE: Hello Renah! We hear you're following Eric…
RENAH: It's true! I was born and raised in Queens, NY – I go back to visit family and some of my favorite restaurants. And Bloomfield, New Jersey is currently home! Eric and I have had somewhat of parallel lives in that sense. I just need to get to Maine somehow…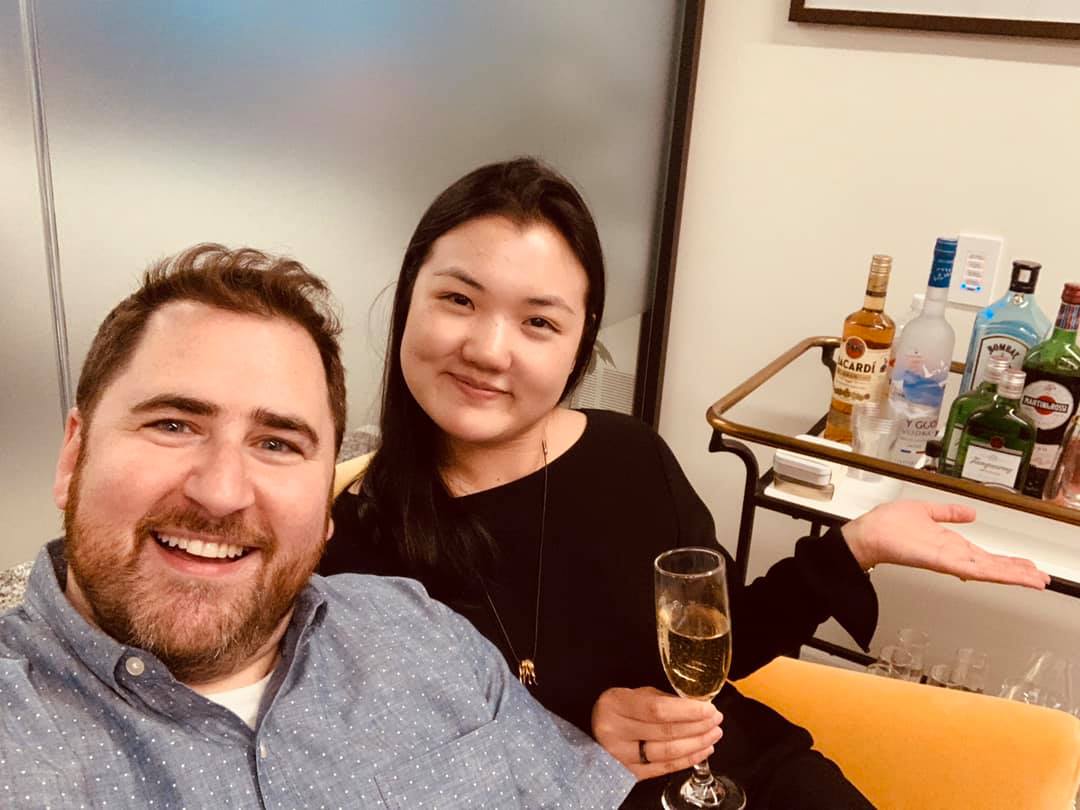 CIRE: Eric goes on and on (and on) about Queens. What do you love about the borough?
RENAH: My husband jokes and says "You can take a girl out of Queens, you can't take Queens out of the girl". It's just an insane melting pot of different cultures and people. Queens is actually rated as one of the most diverse places in the world! At least 138 languages are spoken throughout the borough so you can imagine the cuisine and food scene in Queens is incredible.
CIRE: We are food-lovers here at CIRE. What's your most memorable dining experience?
RENAH: At the end of 2019, I visited Conrad Seoul and went with the team to this incredible live seafood market. You choose what you want to eat and then they cook it for you at a restaurant on the spot on the second floor of this market! I tried LIVE octopus for the first time – it's more of a textural experience. I can't wait to get back to Asia. Also at Conrad Punta de Mita, we have an amazing Tequila / Agave tasting studio where we pair small bites with drinks – I tried cricket for the first time there. I always say, try everything at least once!
CIRE: Octopus & Crickets was the name of our band in high school… But enough about us! Tell us more about your job and the hotels you represent.
RENAH: I work with Hilton Luxury Brands – Waldorf Astoria, Conrad, and LXR Hotels & Resorts. I am Director of Global Luxury Sales for the Northeast Market, U.S. The beauty of Hilton Luxury Brands is that there is a brand and product for everyone! I have the privilege of selling classic, iconic hotels through Waldorf Astoria – what started at the legendary hotel in New York has now translated into about 32 hotels now globally (Did you know, the original Waldorf Astoria NY is where white glove service was developed along with room service!?). Then on the other spectrum, selling the perfect sister brand to Waldorf Astoria – Conrad Hotels & Resorts which are a little more modern, what I like to call – luxury your way. We're seeing tremendous growth in Conrad with the recently opened Conrad Chia Laguna Sardinia, then Conrad Nashville and Conrad Los Angeles later this year. And then finally LXR, our collection brand where these existing luxury properties can choose to join Hilton, but don't have to rebrand as they are each uniquely different on their own! Some LXR hotels & resorts that you would recognize, but maybe wouldn't know are a member of Hilton – Oceana Santa Monica, Zemi Beach Anguilla, Mango House Seychelles, and Susona Bodrum Turkey! So there truly is something for every guest…
CIRE: Like all of our awesome partners, we know you get to travel a lot for work. But do you have a favorite place to travel for fun?
RENAH: Right now, Mexico. Mexico is easy air lift, guaranteed sun and great weather, delicious food, all topped with great service! We just opened Conrad Tulum Riviera Maya, a stunning lush enclave just a 20-minute drive from Tulum proper and are eagerly awaiting the opening of our second Waldorf Astoria in Mexico – Waldorf Astoria Cancun later this year, a new level of luxury in Cancun.
CIRE: What's your best travel advice for our readers?
RENAH: Get Clear! This is assuming you already have TSA Pre Check / Global Entry, of course. It's a game changer and will save you so much time on lines. Also, always have some local currency/cash on you – you never want to feel like you need to rely on others to cover you in a cash-only situation and also, if you want to tip that one amazing staff member!
CIRE: Great advice! How did you get into the travel business?
RENAH: I actually did attend Hospitality School – I've done my fair share of scrubbing toilets and doing rotations in banquets during internships! I would say though, getting into global luxury sales was a combination of hard work, great timing, and surrounding myself with great mentors along the way. It's so important to find those in this industry who will mentor you and say your name in a room full of potential opportunities!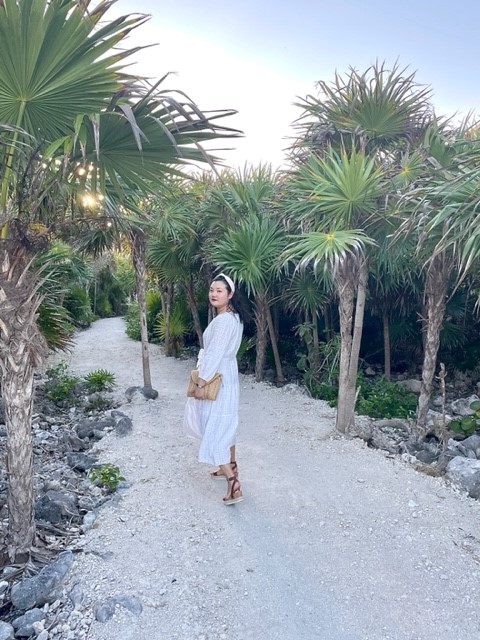 CIRE: Love that you worked your way through the ranks! When you're not working, or in Mexico, what do you like to do?
RENAH: I enjoy cooking and baking. I also discovered a hidden talent for watercolor painting during the pandemic and even sold some through Instagram!
CIRE: That's awesome! You've come a long way from Queens, Renah! We can't wait to see some of your paintings…and YOU!
CIRE Travel is a full-service travel agency headquartered in New York, NY. Our expert team supports clients across the country and around the world.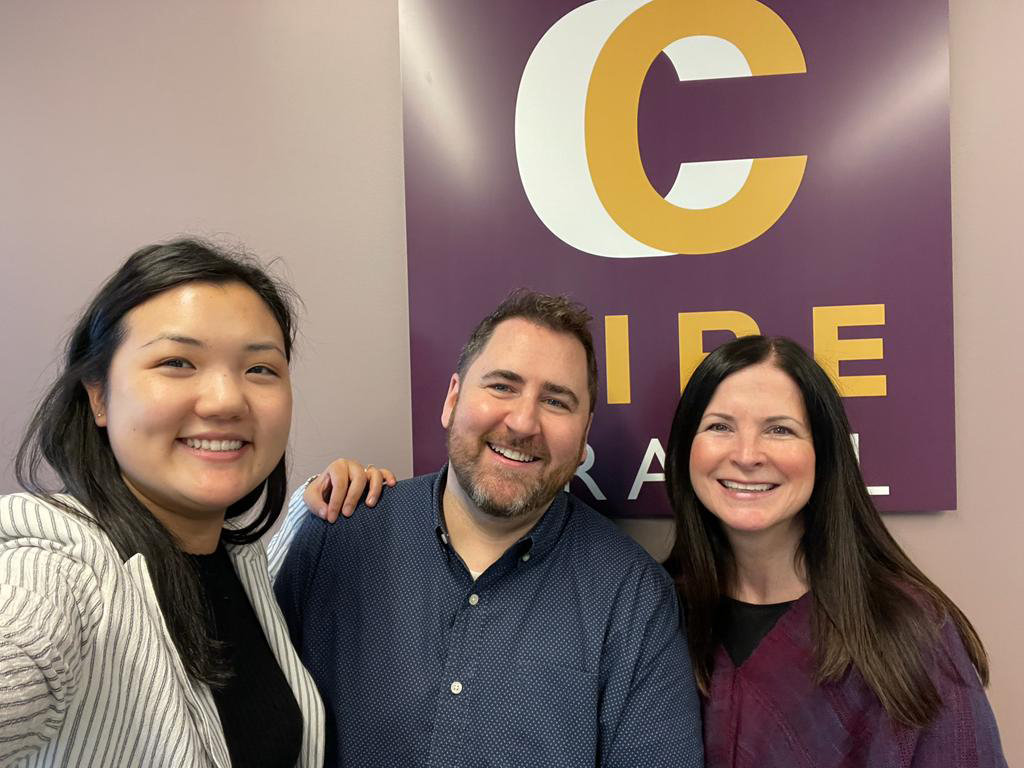 ---
Where in the World Do You Want to Go?
Inspired to plan your next weekend getaway, vacation or trip of a lifetime? See that form below? That's all it takes to begin your next epic travel story.