The third installment in our "closer to home" city series is here! First up was New York where we visited the hot spots in Brooklyn with CIRE luxury vacation advisor, Esther Klijn. Next, we headed to Boston to find out the favorite local hangouts of our trusted friends and partners in the travel industry. And now, we go walking through Georgetown in Washington, DC with our contributing writer, Jamie Edwards of I Am Lost and Found. Whether you're visiting DC for a business trip or a weekend getaway, Jamie's list below will definitely come in handy!
******
I grew up in a small town. My earliest hometown memories include Burger King, Pizza Hut, Friday night high school football games, and hanging out at the local Dairy Queen. I never gave much thought to my hometown as a destination, it was just where I happened to grow up.
My current hometown is Washington DC—a pretty impressive destination, worthy of multiple posts, whether about arts, history, culture, or restaurants. Being a city filled with so many unique, historical, and trendy mentions, I decided to start small, so to speak. Georgetown, a neighborhood close to home—and my most indispensable locale. Keep count as I outline 24 of my favorite haunts, all conveniently located in one of DC's most bucolic neighborhoods.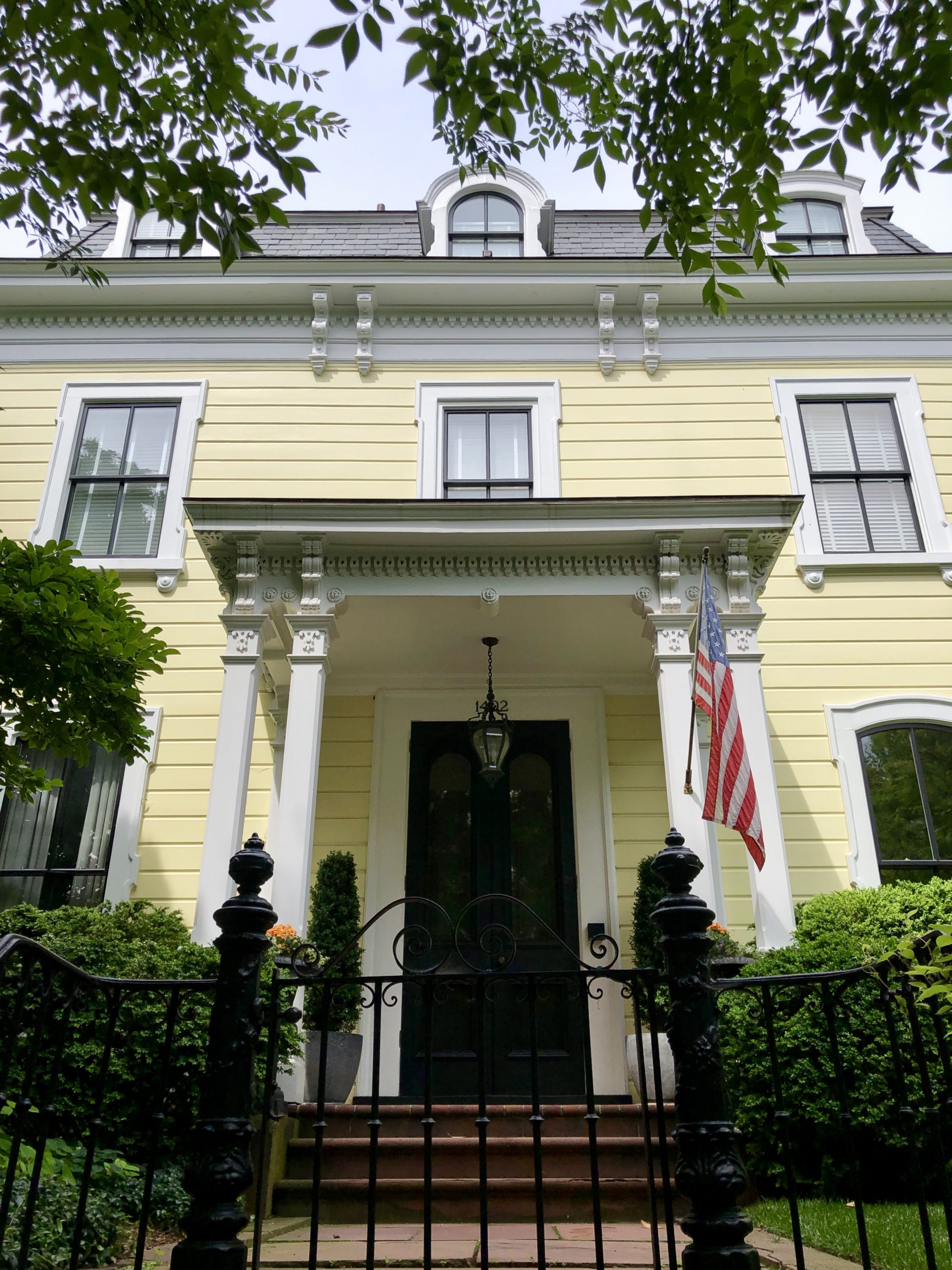 College town, Tourist town
Georgetown is a college neighborhood, a pedestrian neighborhood, a shopping, eating, and drinking neighborhood. Formally established in 1751, and in honor of King George 11 it originally flourished as a shipping center.
Today, the streets teem with life at all times of day. The late morning, post-Soul Cycle crowds line up at South Block (#1) for an açai bowl, like clockwork. Tourists snake out the door, and up the street, at the famed reality-TV bakery, Georgetown Cupcakes (#2). Politicians hold court at Café Milano (#3) late into the night.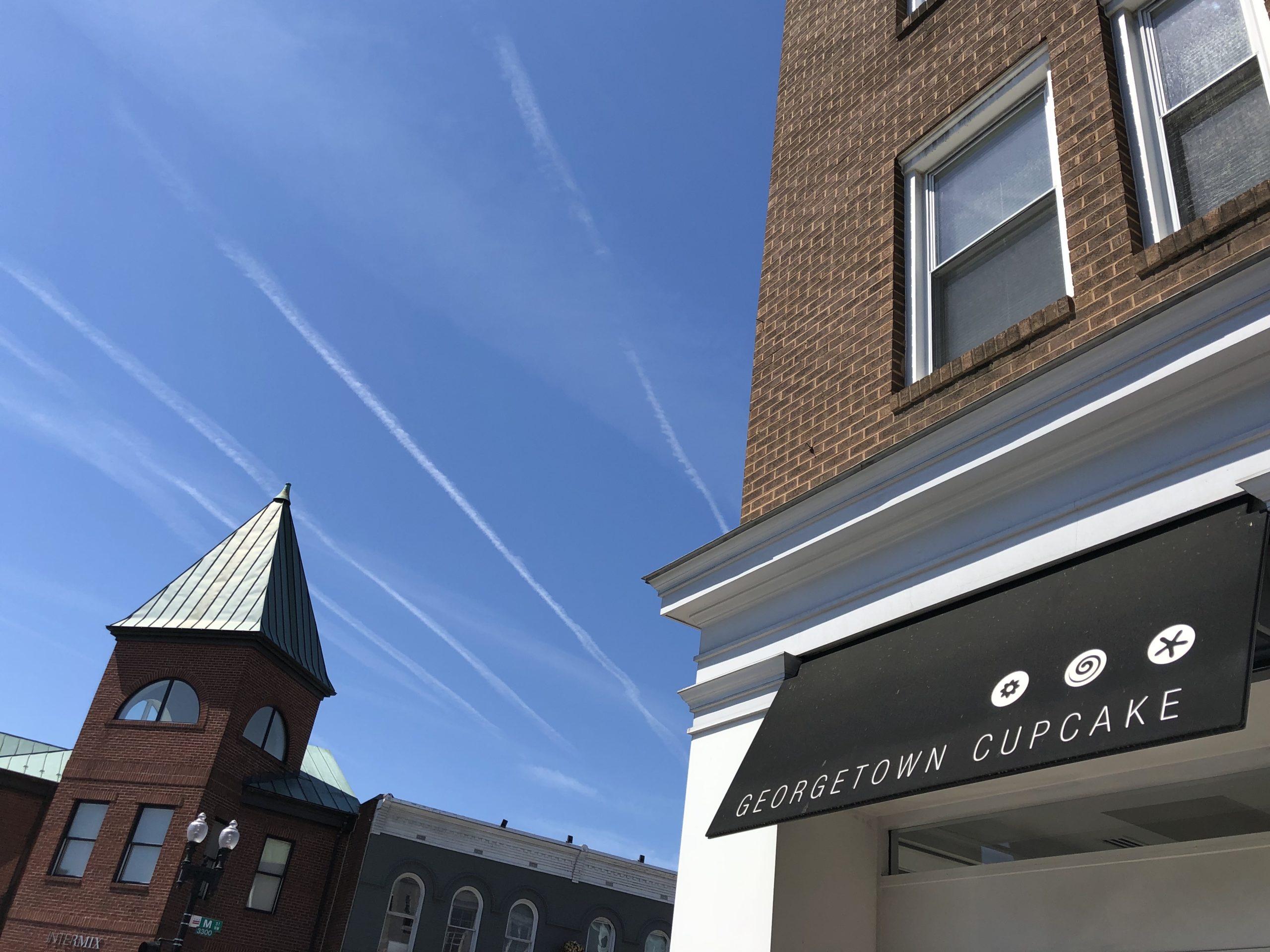 There is much history to be discovered when weaving around the narrow streets of the neighborhood. Georgetown is laid out in an easy-to-navigate grid, and quite a few of the Federal-style homes still have bronze plaques with former historical residents' names, as well as the dates they resided there.
Forrest Marbury House on M Street (#4) is named for Uriah Forrest, a former Revolutionary War leader, and William Marbury, a federal judge, appointed by President John Adams. Both were former owners. Built in the late 1700s, this historic residence was once converted into a nightclub, before eventually being restored as the offices of the Ukrainian Embassy. A checkered past, indeed!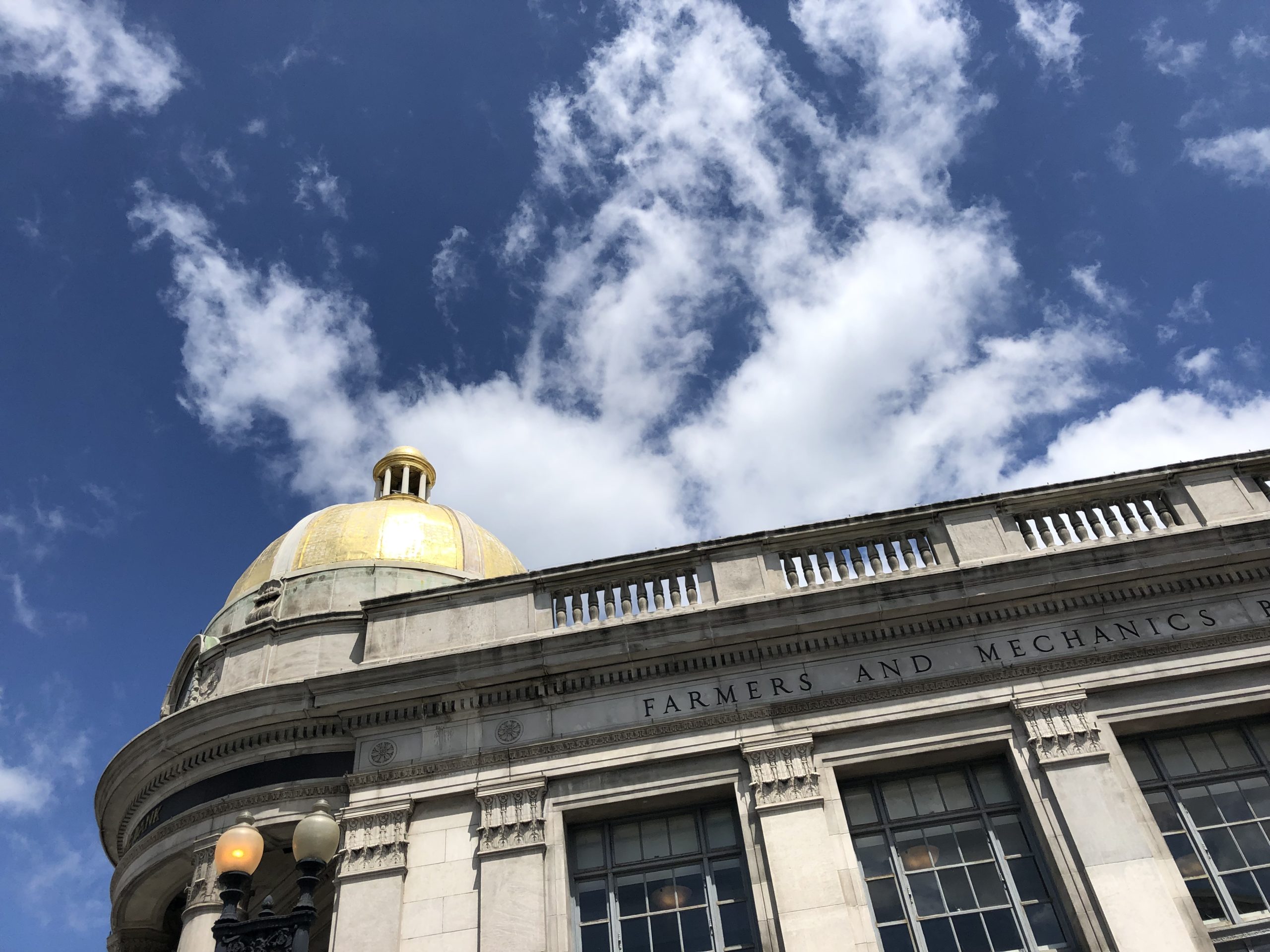 Georgetown rules
Being a historical neighborhood, it is understandable that the building codes are quite restrictive, there are endless rules about what can and can't be done architecturally, so as to preserve the integrity of the buildings. Some of the streets have the original cable car tracks and cobbled pavement, which while pretty, make for bumpy driving, and a downright nightmare for stilettos. Women, be warned.
The two main thoroughfares of the neighborhood are M Street, and Wisconsin Avenue. Lined with period-style lamp posts and flowering baskets, they make the charming streets evermore charming.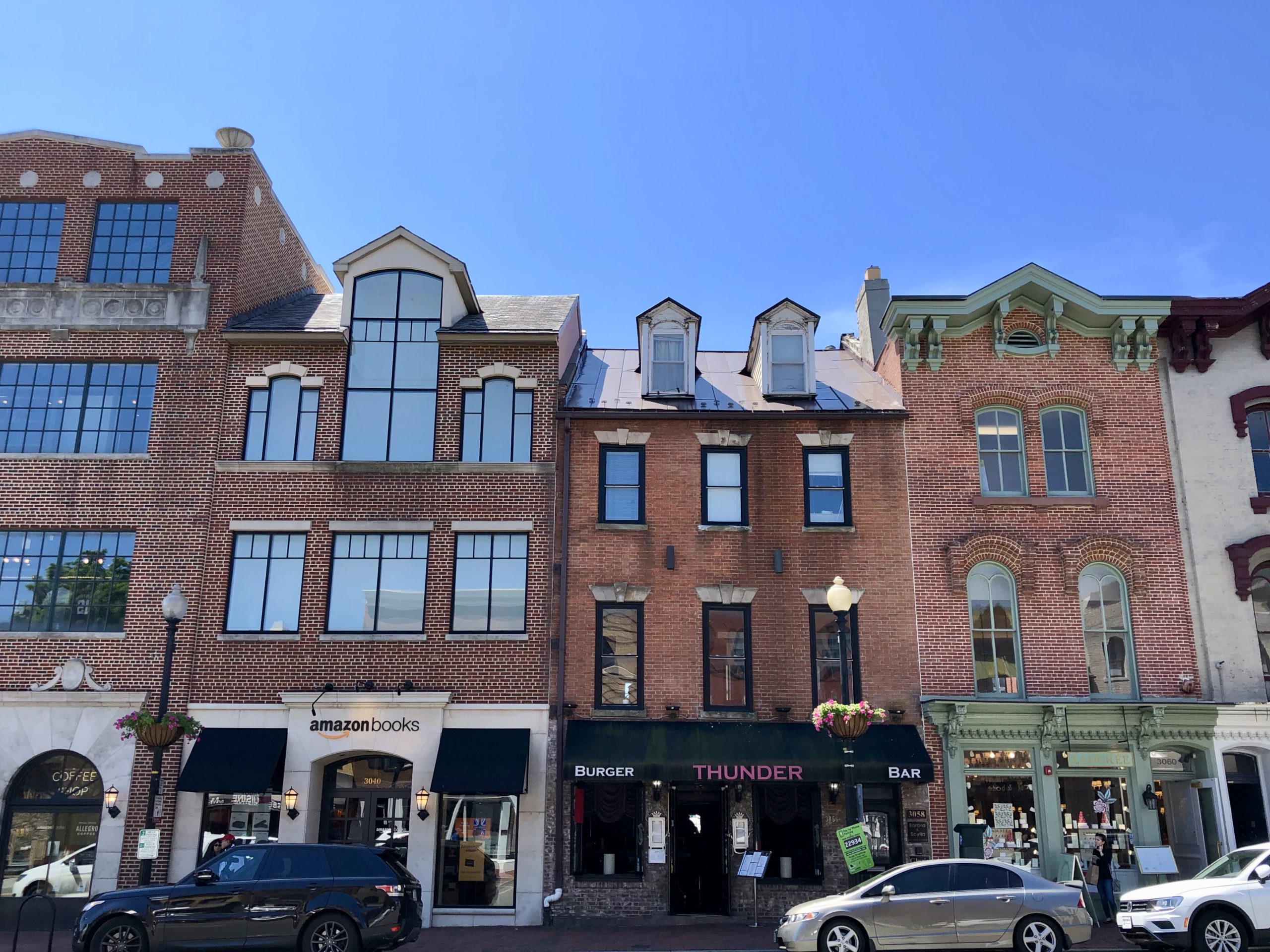 Lately, more chain stores have descended upon the area. Apple, CB2, Nike, and Amazon Books, are a few heavy hitters. But, the inherent charm is still preserved. For every chain store, there is still at least one independently-owned boutique to compliment it. At least for now.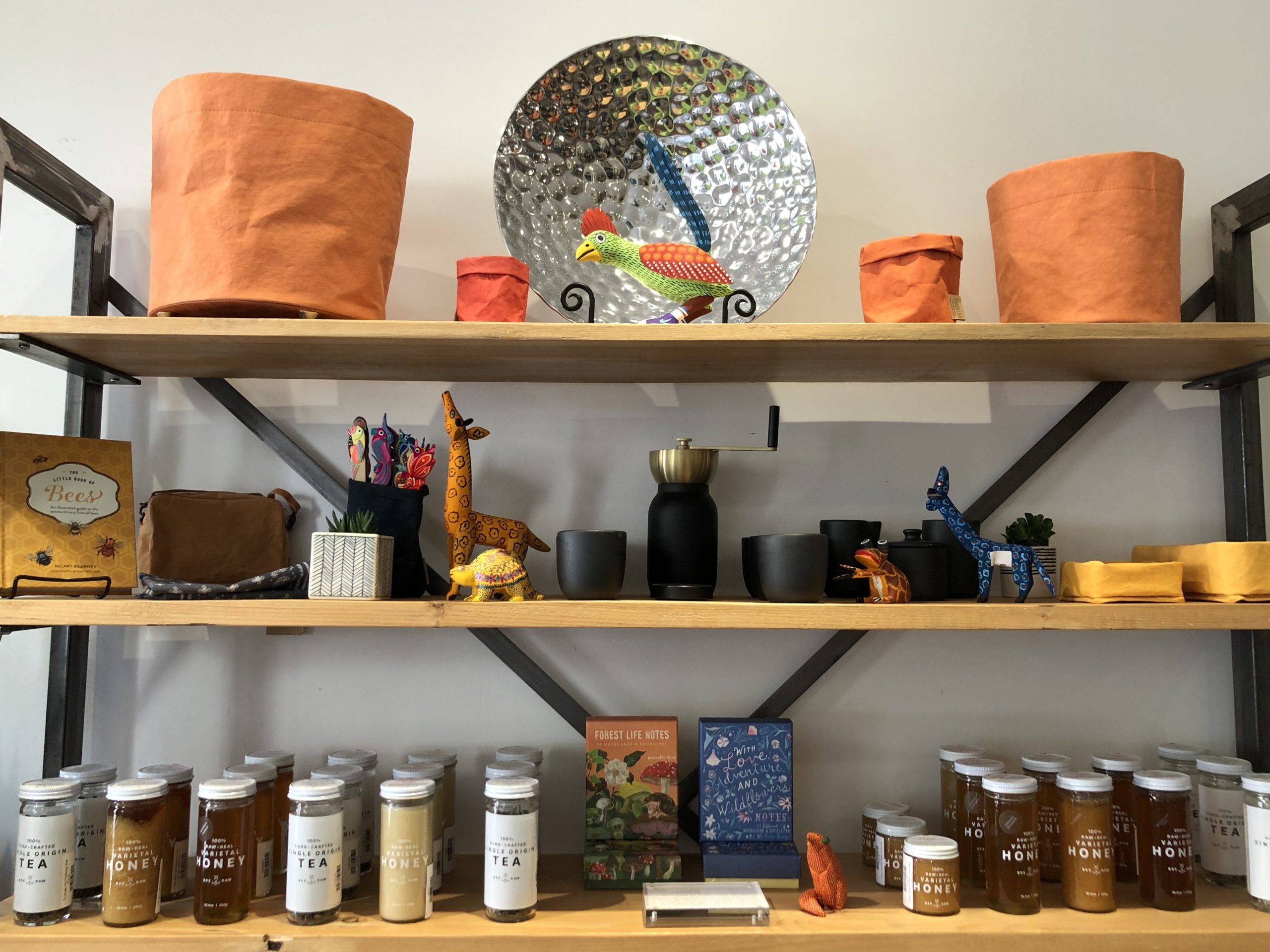 One local store with a long family history is The Phoenix (#5), located on upper Wisconsin Avenue. Samantha Hays Gushner is the third-generation owner. Her eclectic boutique houses everything from Rwandan hand woven bowls, to single origin tea, to handmade jewelry, and has been in her family since 1955. Ms Gushner says, "The Phoenix is a thoughtfully curated, sustainable lifestyle brand, located in a space that inspires creativity and wanderlust." I couldn't have said it better myself!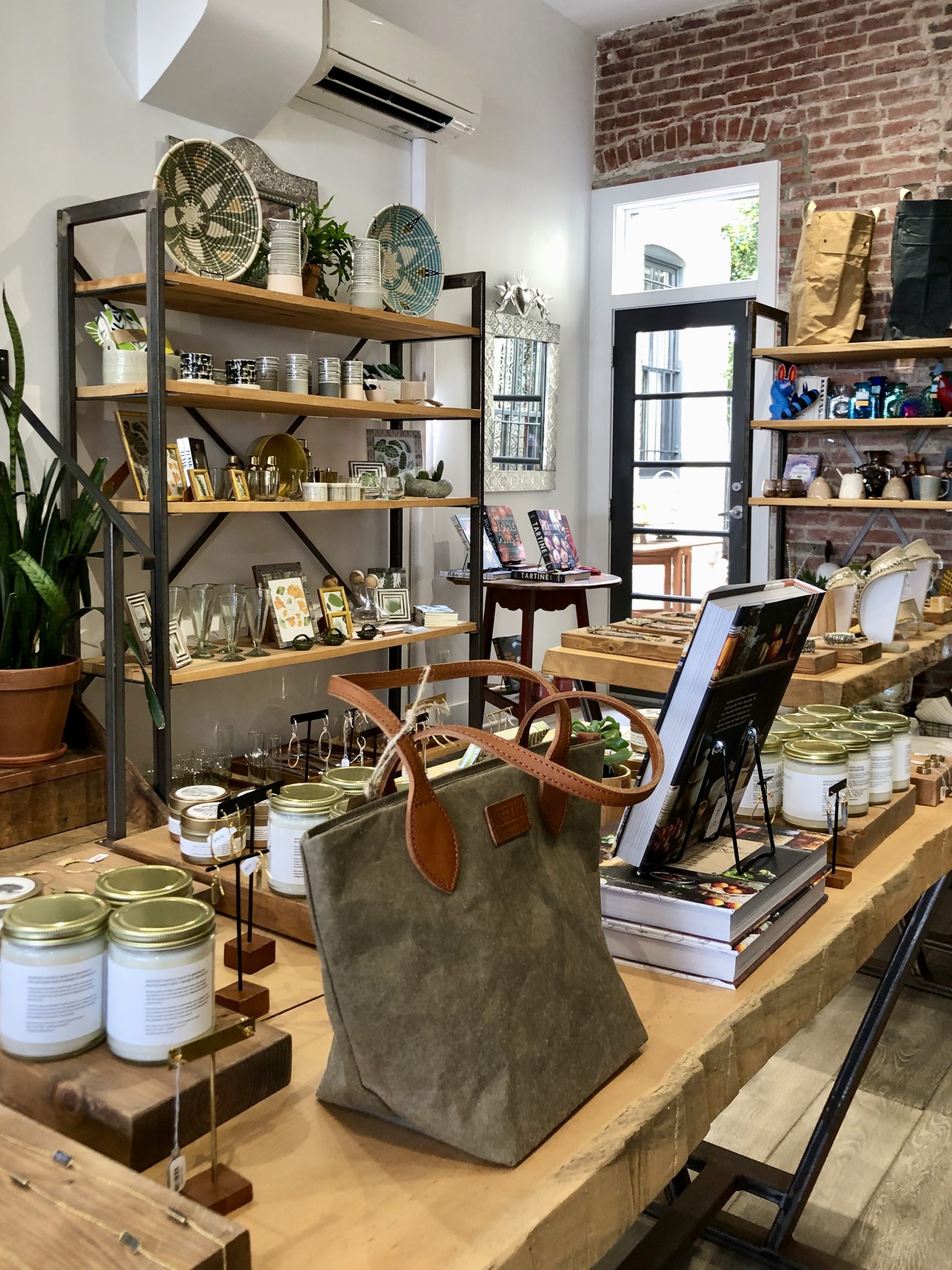 Ms Gushner maintains close relationships with the designers and artisans from which she sources. Every piece in the store, whether clothing, a piece of pottery, or a coffee table book, is personally chosen by Samantha herself, and her passion for all things beautiful and unique shows.
Beyond M Street
A narrow alley behind M Street has an impressive little grouping of boutiques and eateries. Cady's Alley (#6) is accessed down a set of steps discreetly hidden between 33rd and 34th streets on M Street. A few of my faves include: Contemporaria, a high end, modern furniture shop, and Kafé Leopold (#7), an Austrian brunch/lunch spot and bakery where you can have a glass of wine or pilsner on the sun-drenched patio.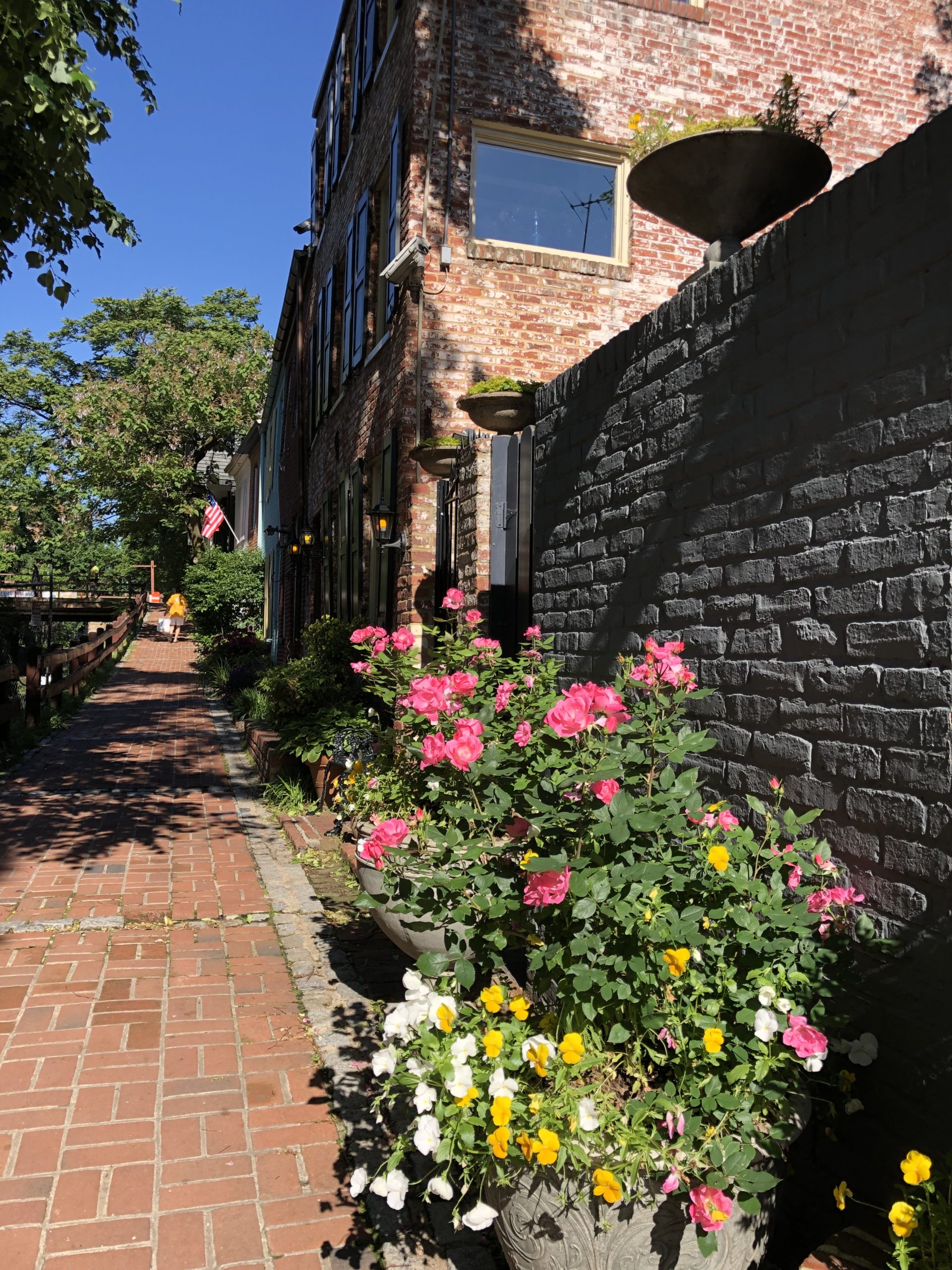 Good morning, Georgetown
Along the C&O Canal (#8) just south of M Street, lies the best kept caffeinated secret in town. Baked & Wired (#9) draws a local crowd due to its small-batched baked goods and decadent coffee roasts. Lattes, Americanos, espressos, cappuccinos—all made with loving care by baristas who are clearly devoted to their craft.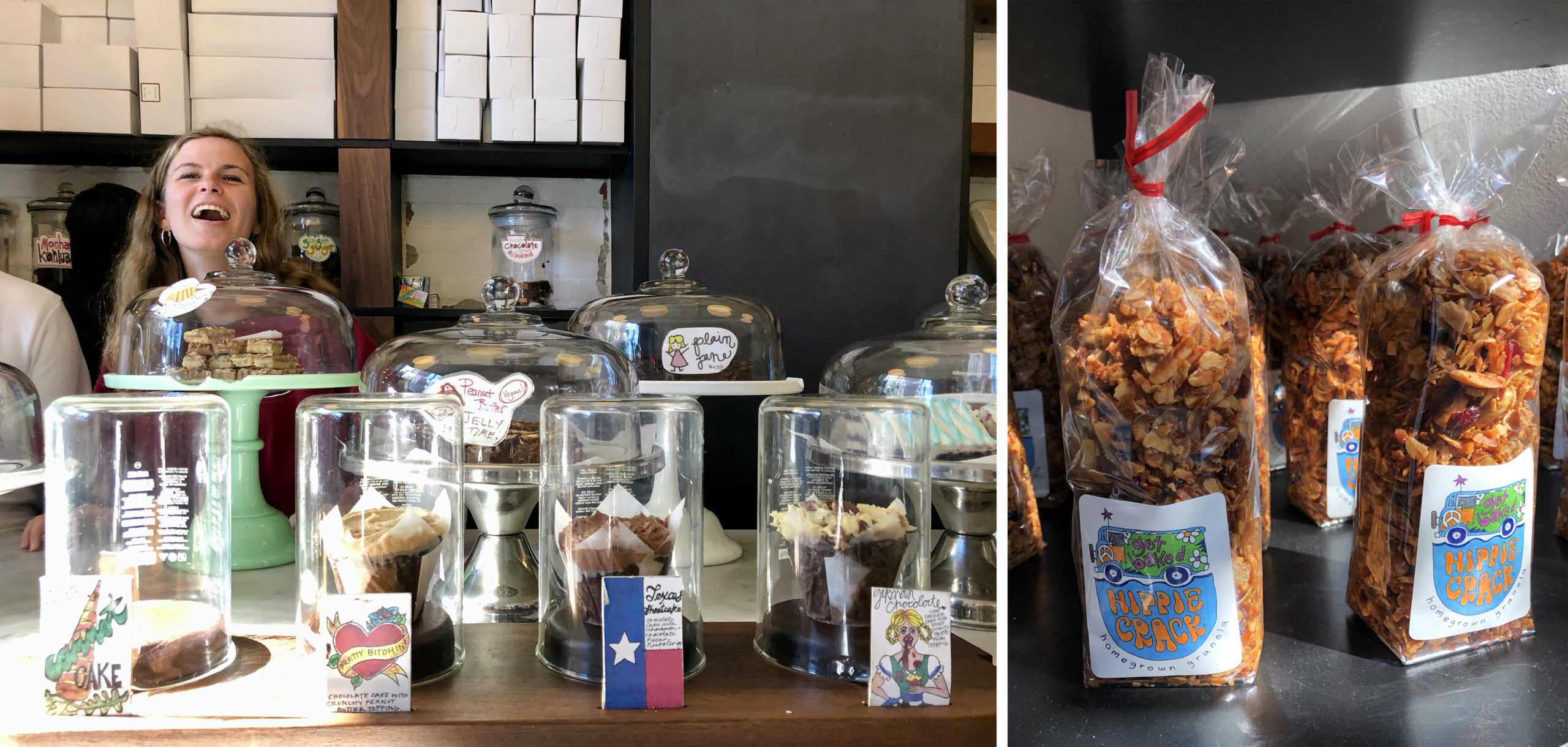 The homemade 'Hippie Crack' granola is as addictive as its name implies, as are the oversized cupcakes that compete with nearby Sprinkles and Georgetown Cupcakes.
Size-wise, and with creative varieties like Smurfette, Uniporn, Dirty Chai, and Pretty Bitchin', they certainly know their demographic's tastes.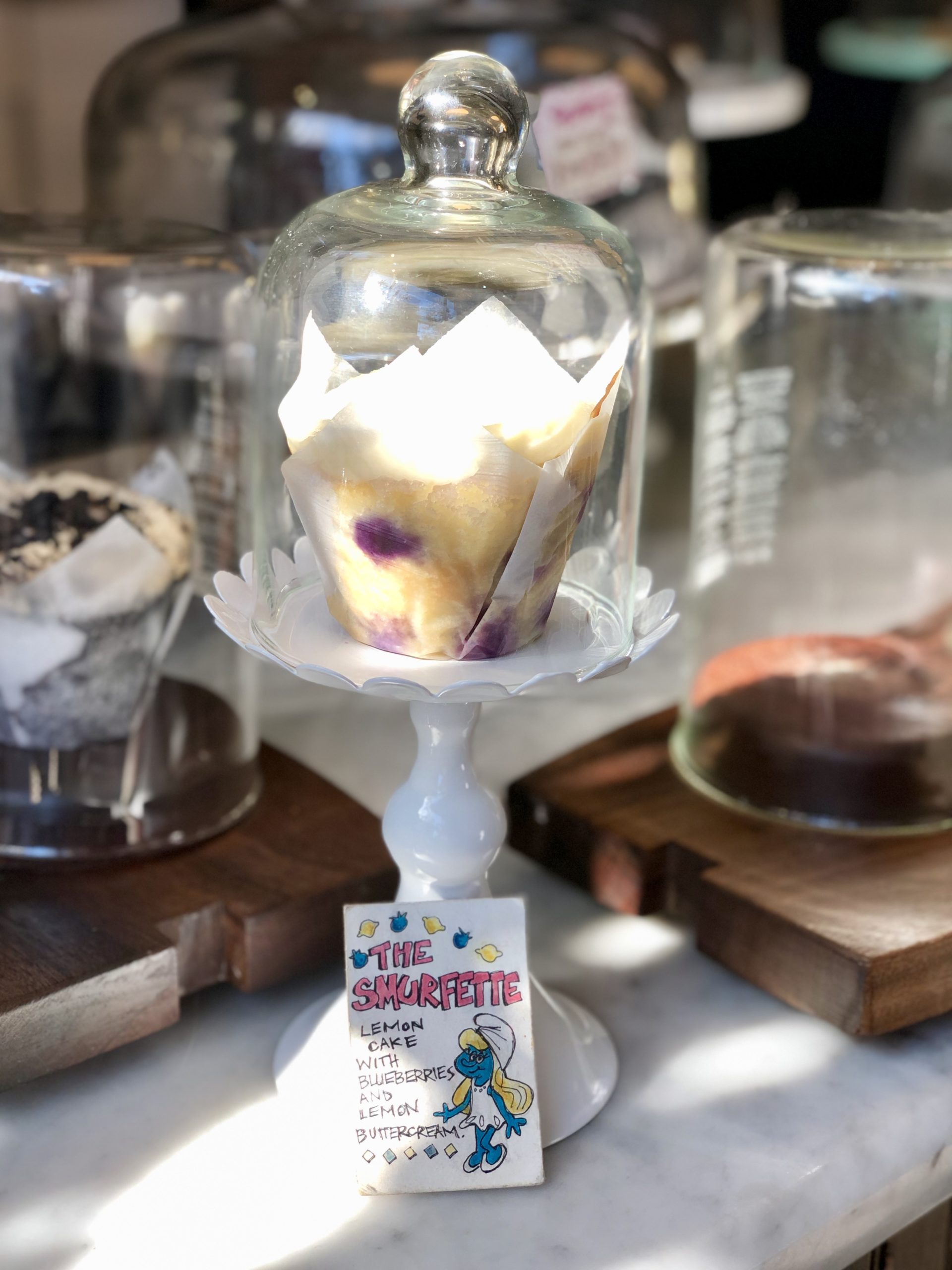 I often walk down the canal path, latte in hand. There is always something different to see, as the homeowners take tireless care of their gardens and window boxes. Hydrangeas, climbing roses, and clematis, grip the walls for dear life. The brickwork alone would make most builders swoon—vibrant tones of brick and mortar, a heavy hit of a high-gloss black shutter contrasting sharply against the rich red or charcoal walls.
I imagine that it has remained pretty much unchanged since horses and buggies lined the towpath.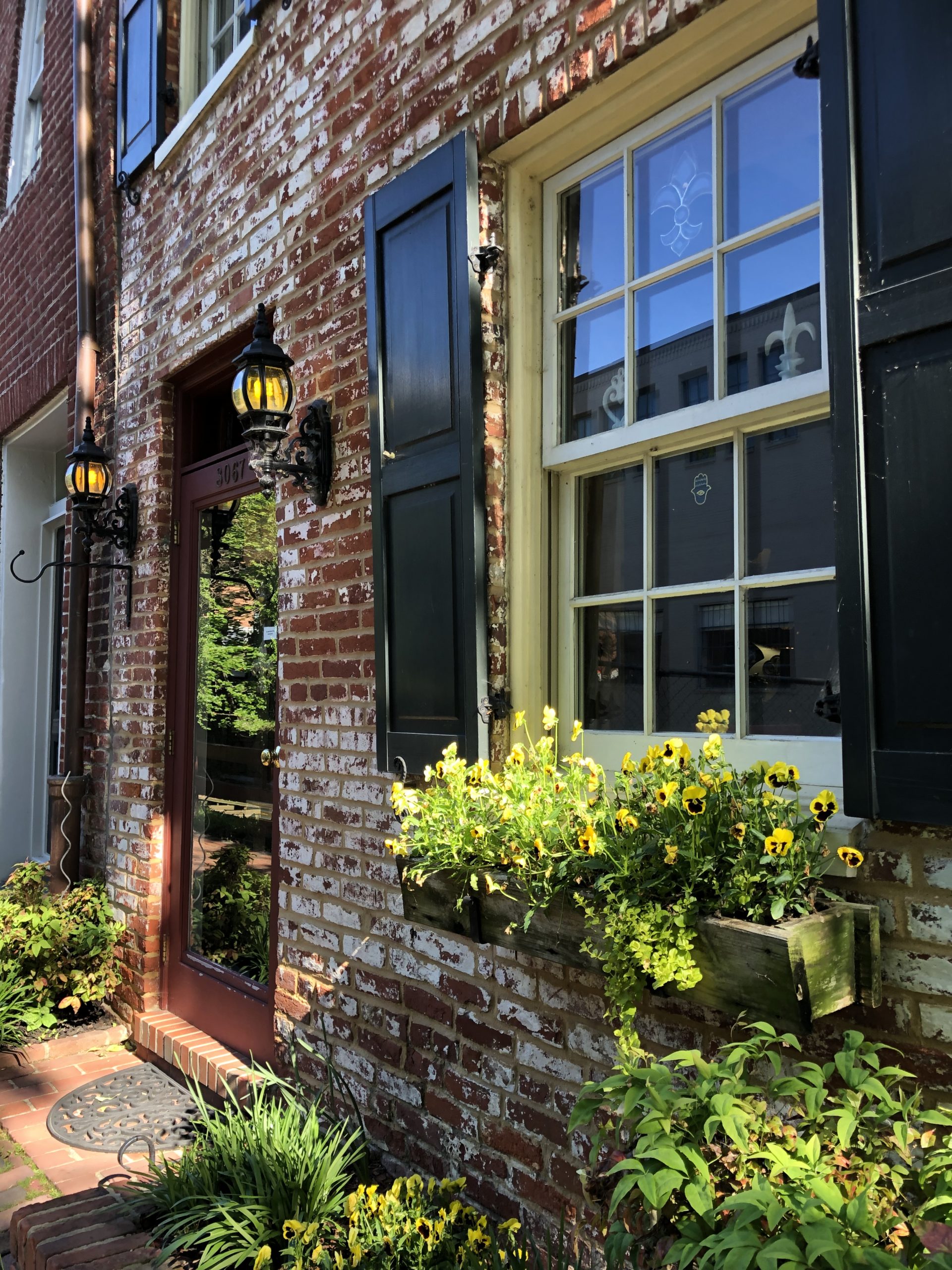 Culture Break
In a back alley between Wisconsin and K Street, lies the DC -famed, Blues Alley. The Blues Alley Jazz Club (#10), founded in 1985 by none other than the larger-than-life jazz trumpeter, Dizzy Gillespie, is hidden away in a ramshackle looking space. Decades later, this supper club is still going strong. A local friend and jazz talent, Eric Felten, and his 14-piece band (#11) performs there, and we make sure to catch his show in December, as it is always the ultimate festive kick-off to the holiday season.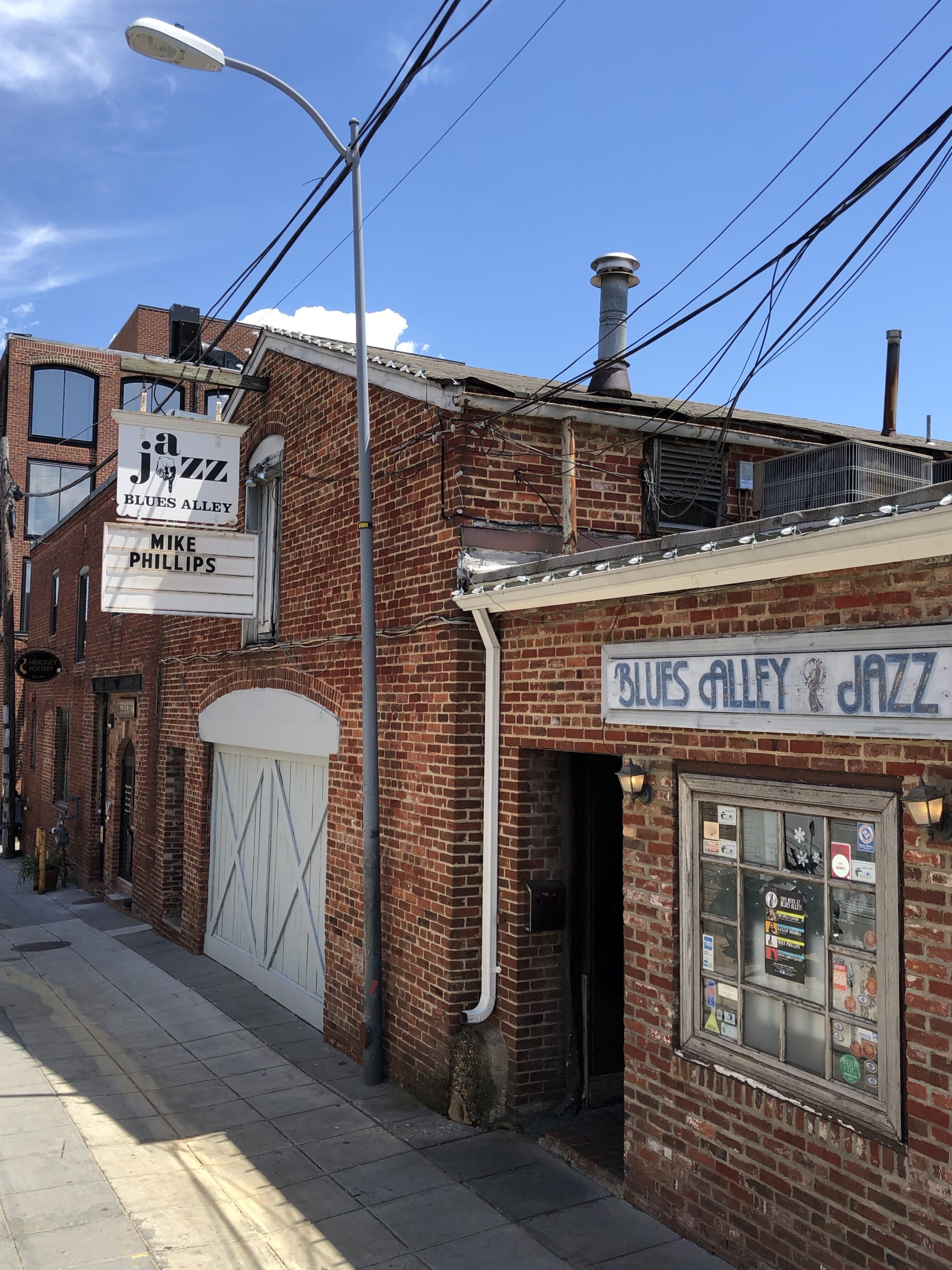 A few doors down, Hinckley Pottery (#12) has been a DC-fixture for years, started by owner and talented ceramicist, Jill Hinckley. Her Blues Alley location is a former stable that dates back to the early 1900s. It is a potter's paradise, brightly lit and high-ceilinged. A serene space to get lost on the wheel and escape reality.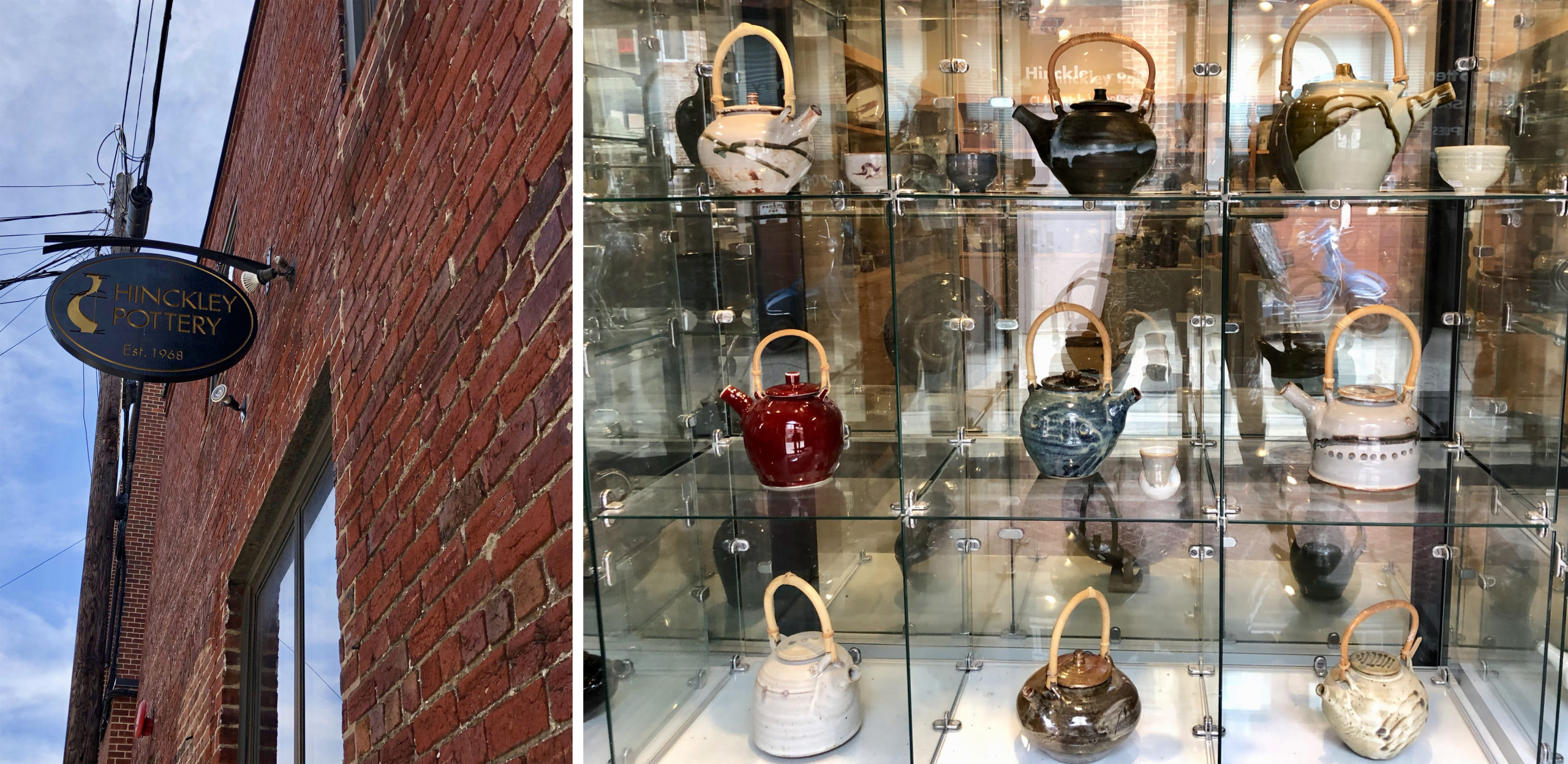 The front of the studio acts as a showroom where you can peruse ceramics created by Jill. She is often at the wheel, giving demonstrations to her lovingly called 'weirdos'. I am especially proud to be one of those weirdos at her workshop each week.
Waterfront dining, elevated
For many years, the Georgetown Waterfront (#13) had been an underutilized space and a culinary wasteland for anyone other than college students on a beer budget. Recently, it has added some notable gems. Arguably the best is high-end seafood restaurant, Fiola Mare (#14) by famed restaurant pair, Fabio and Maria Trabocchi. Their restaurant empire has expanded since we moved to DC ten years ago, and now includes their latest culinary venture, Del Mar, at the newly transformed Wharf.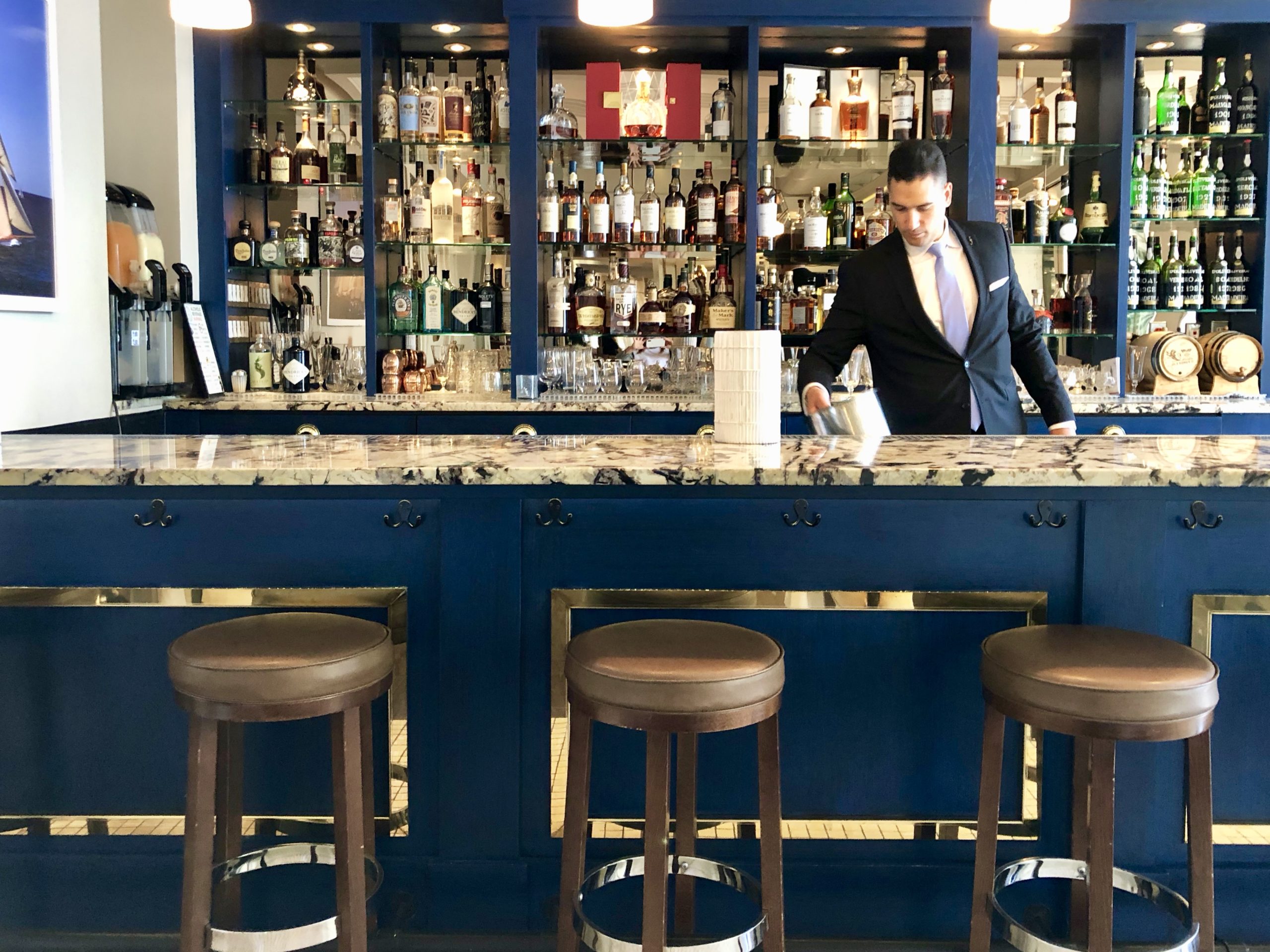 The customer service at Fiola Mare is superlative. The seafood (lobster ravioli being a must-eat) is worthy of a special occasion dinner. My husband often indulges with the decadent Bomboloni, ricotta donuts accompanied by a gooey maple dipping sauce, and vanilla chantilly. Golden-lit Key Bridge in the distance punctuates the view, and you will often see, and most definitely hear, Marine One swoop overhead. A long, leisurely, rosé-infused lunch would be my ideal way to start the weekend, given the choice.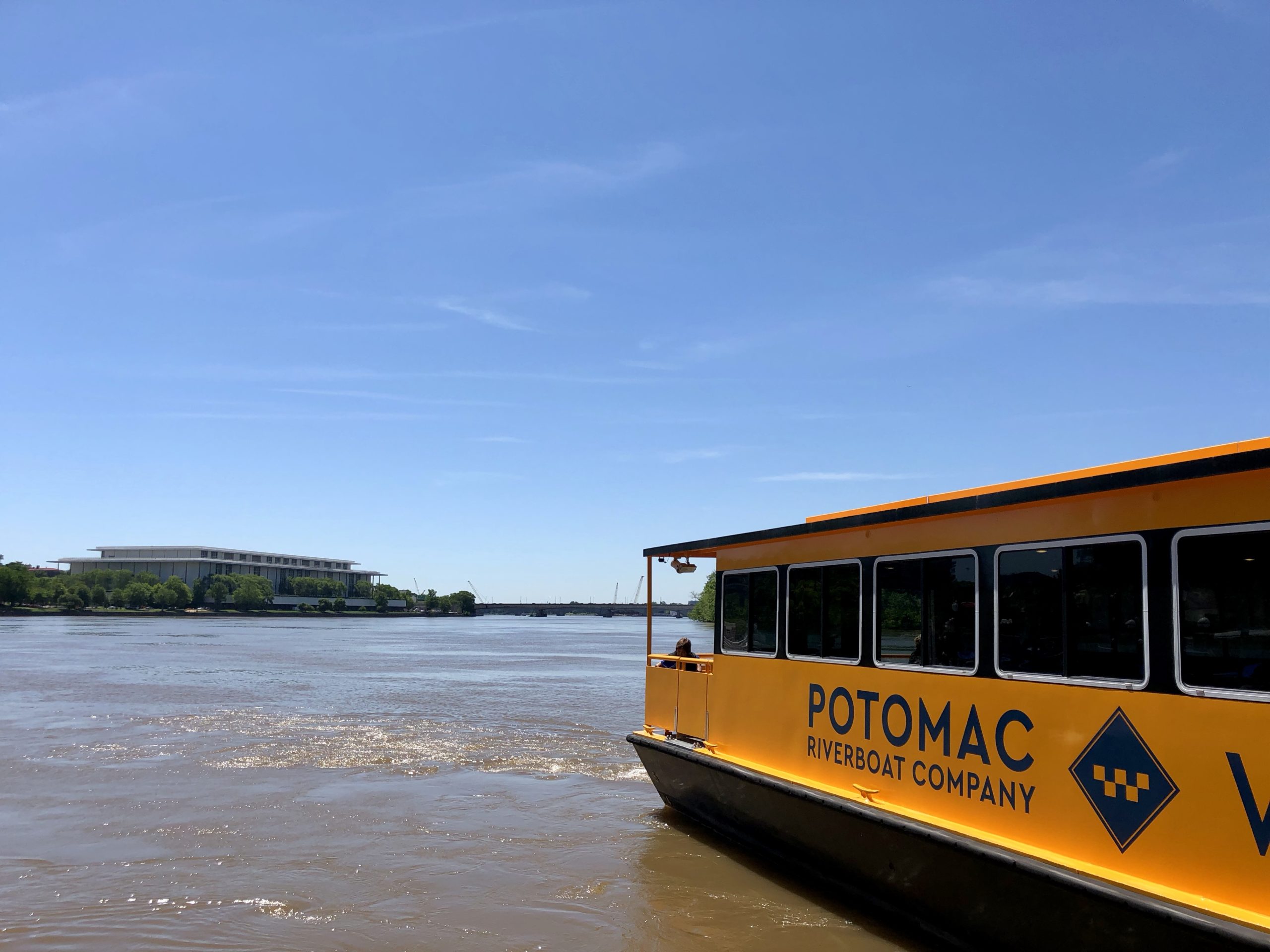 While most diners would walk into Fiola Mare and choose a stool at the pretty and airy front bar, fewer know about the smaller back bar, tucked away towards the end of the dining room. With only a handful of seats, it is our favorite cocktail spot, as you can see Memorial Bridge and The Kennedy Center perched in the distance. A quintessential DC view to go with a Mint Julep.
Insta-ready, Georgetown
Georgetown is an Instagram post waiting around every corner. What is in shadow on one side of the street, is highlighted by the sun an hour or so later, creating an ongoing wealth of inspiration for photographers. Just ask Instagram influencer David Santori, aka @frenchiyankee (#15), who posts local images of DC daily and never seems to run out of material.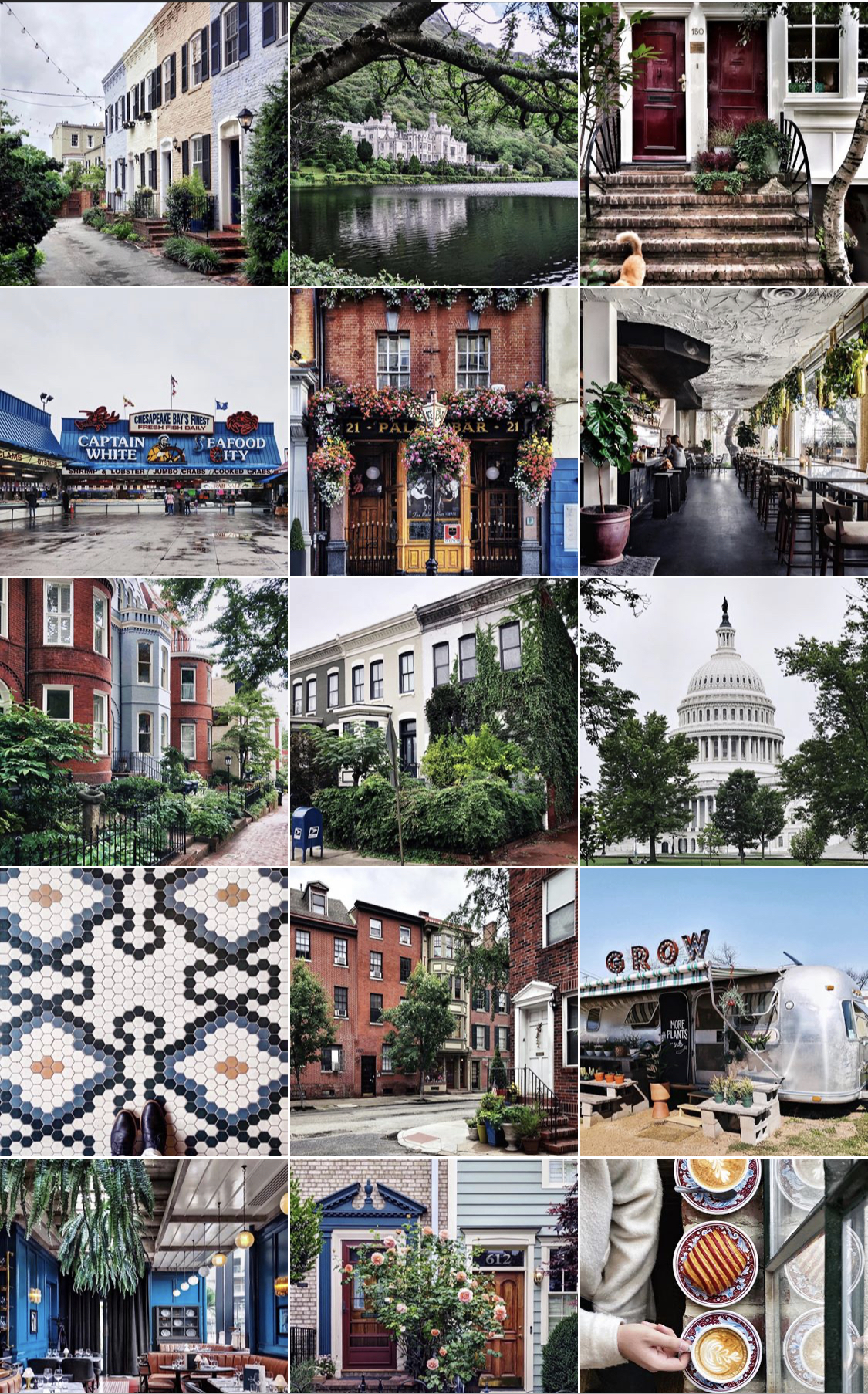 @frenchieyankee (originally from France) sees the city through the lens of an expat, having been in the US since 1999 and living in DC for the past three years. His unique eye, and sense of composition, would make even the most seasoned Washingtonian take pause, and see the city in a new light.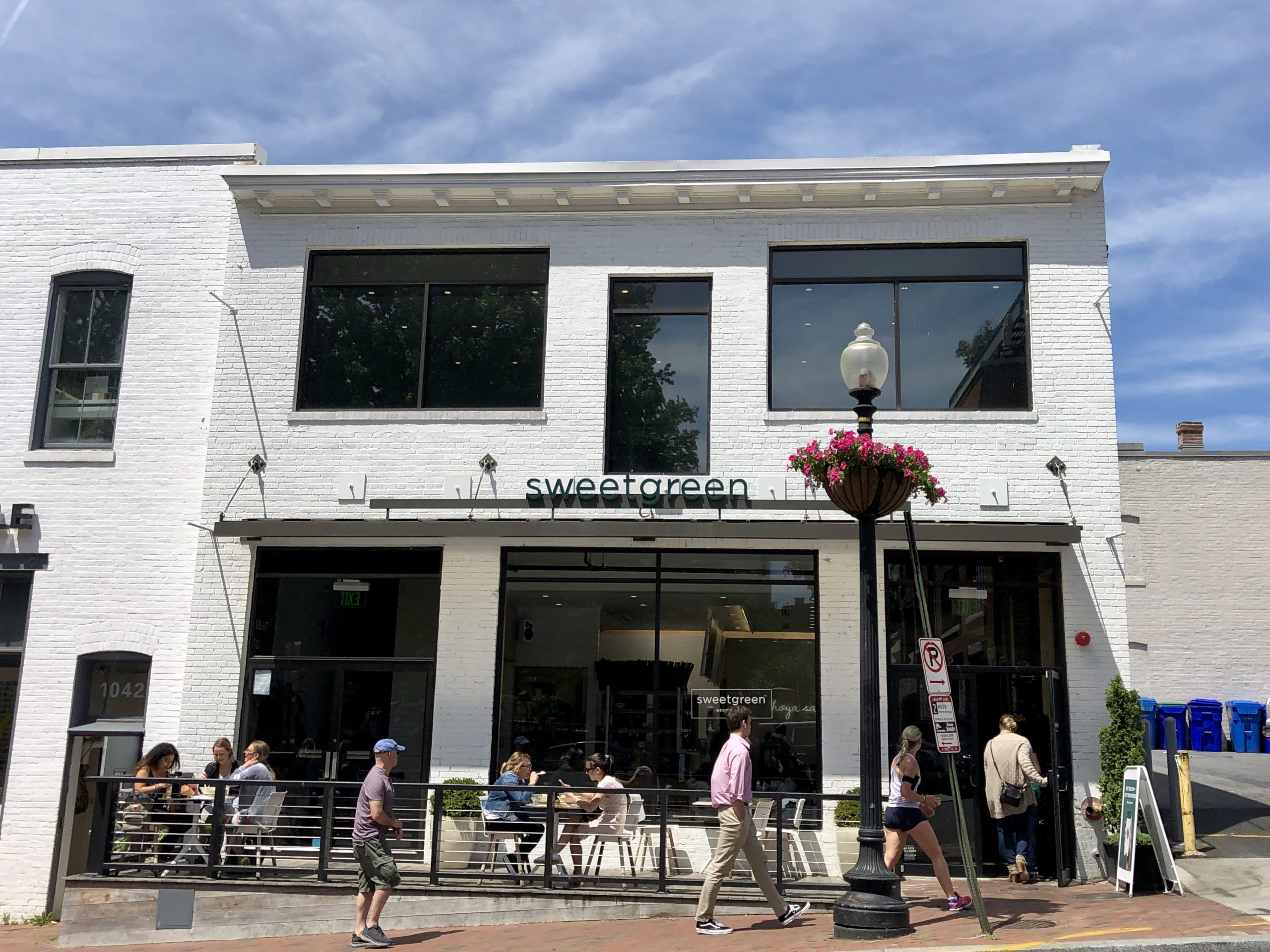 Wisconsin Walks
Starting at the base of Wisconsin and K Streets NW, I usually grab a Harvest Bowl at the 'custom-salad-to-a-science' SweetGreen (#16). I then work my way up the street for an oat milk latte at BlueStone Lane (#17). I continue north, passing the intersection of M Street and Wisconsin, while heading towards the art galleries at the top of Georgetown.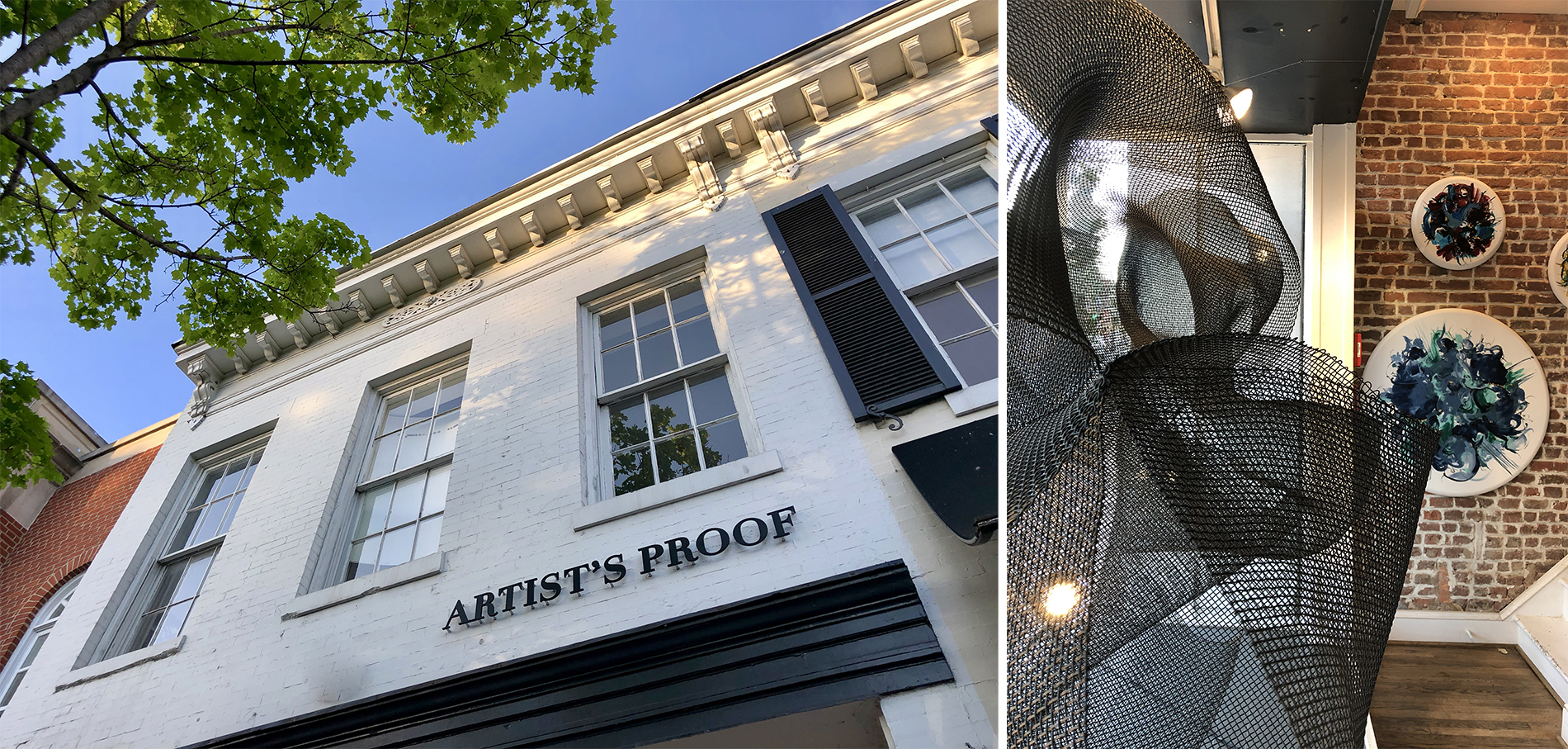 One of my favorite galleries, with an avant-garde collection of paintings, sculptures, and multi-media art, is called Artist's Proof (#18). It is impossible to pass the window and not want to peek in, the art is captivating, often controversial, and always engaging.
Sweet Tooth
Nestled on a side street just off Wisconsin at O Street, lies my nemesis, Insomnia Cookies (#19). With over 100 stores nationwide, Insomnia specializes in delivering freshly baked cookies on demand until 3am. I did mention that this is a college town.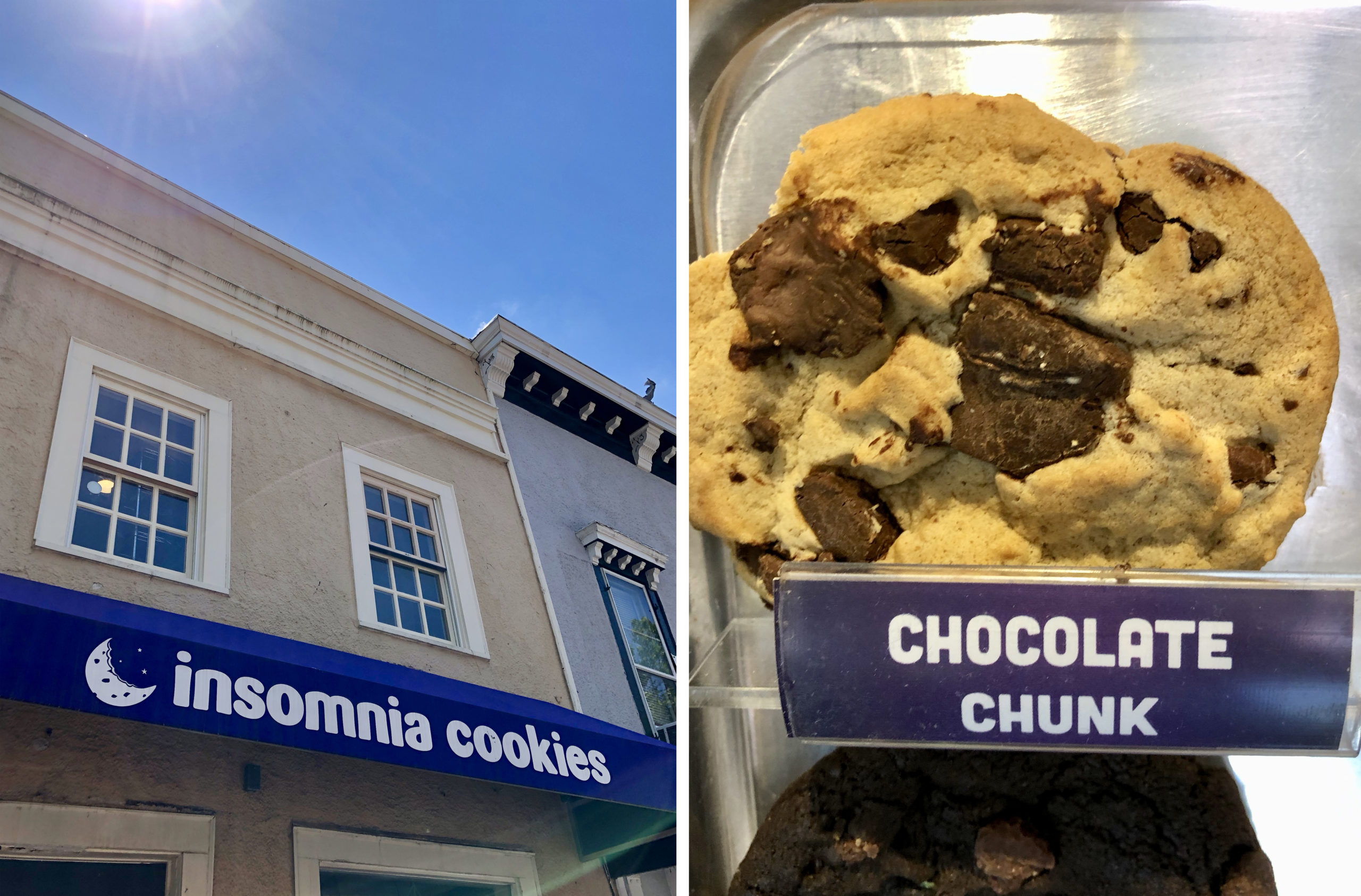 I have found myself walking well out of my way to satisfy my post-lunch sweet tooth. The cookies are enormous, warm, and ultra-gooey—the peanut butter chocolate chip is my absolute caloric downfall.
Craft cocktails, politicians, and stars
Georgetown caters to a college and post-college crowd, which means many loud, jam-packed bars. That said, there are a few spots where you can enjoy a civilized cocktail and dinner, as well, if you are inclined. Michael Mina, the celebrity chef, has a fantastic steakhouse in the Four Seasons Hotel on M Street called Bourbon Steak (#20).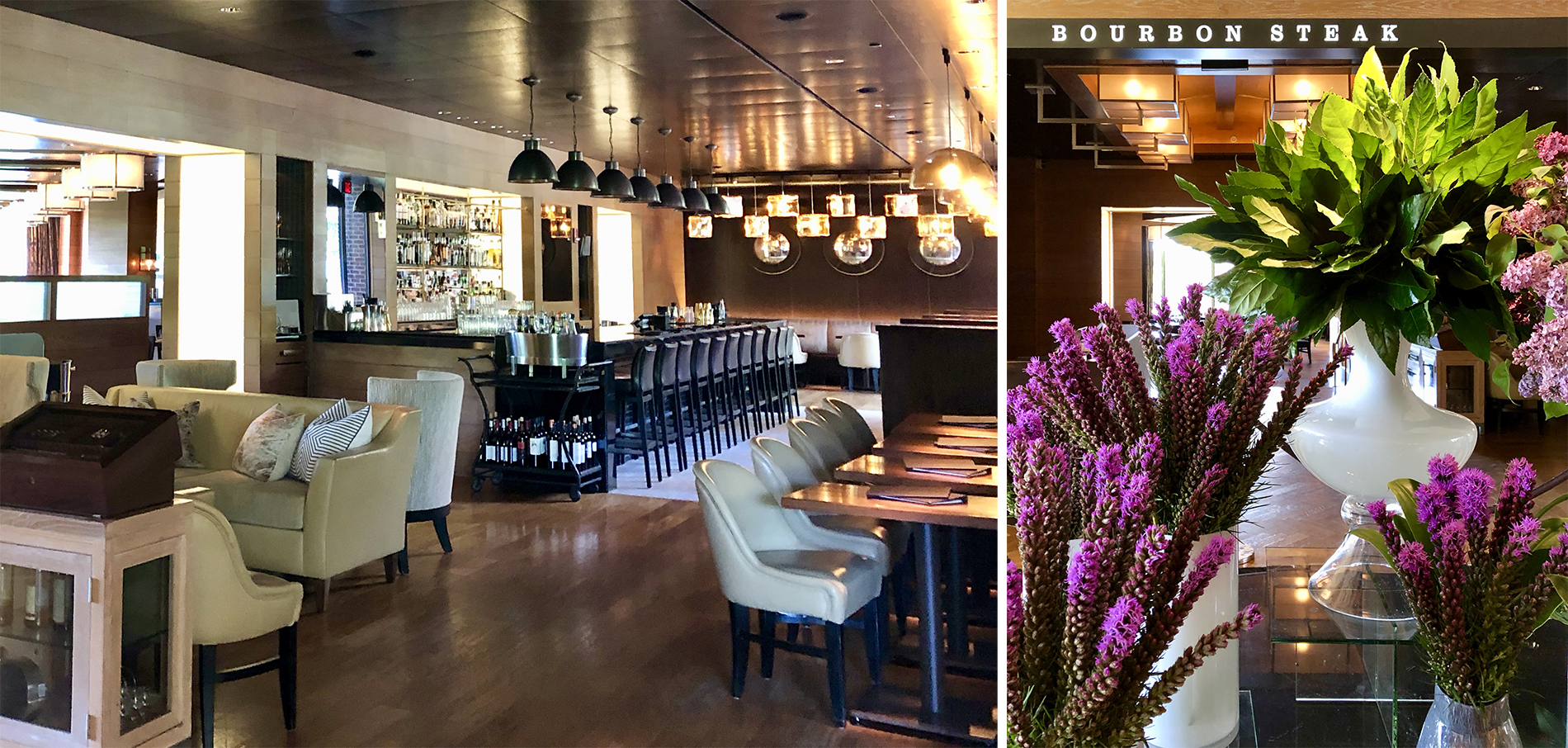 While most hotel bars don't seem to draw locals, we often find ourselves there with friends, as the drinks are inspired and the service is what you would expect from a hotel of that caliber. Bourbon Steak also has a fabulous, if pricey, menu. The skillet truffle rolls, served warm and complimentary pre-dinner, are highly-addictive.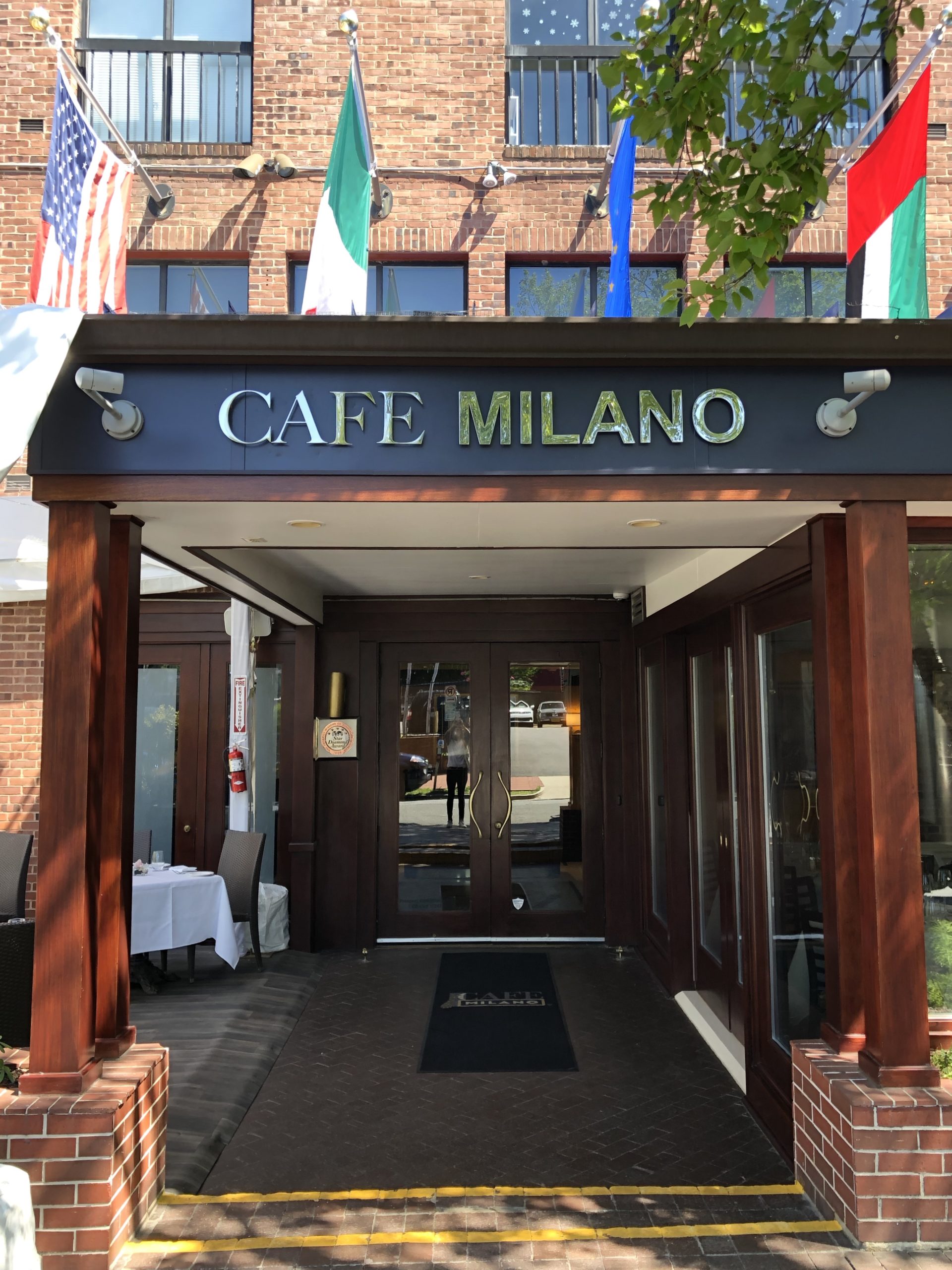 Café Milano, on Prospect Street NW, has been attracting the DC elite, and politicians alike, for decades. The established vibe is deeply ingrained, and on any given night you could as easily see Treasury Secretary Mnuchin, Former US Senator Al Franken, or a Saudi prince (all seen by me, at various times). The old-world, and old-school maitre d' knows exactly how to run the show, a ballet of political precision.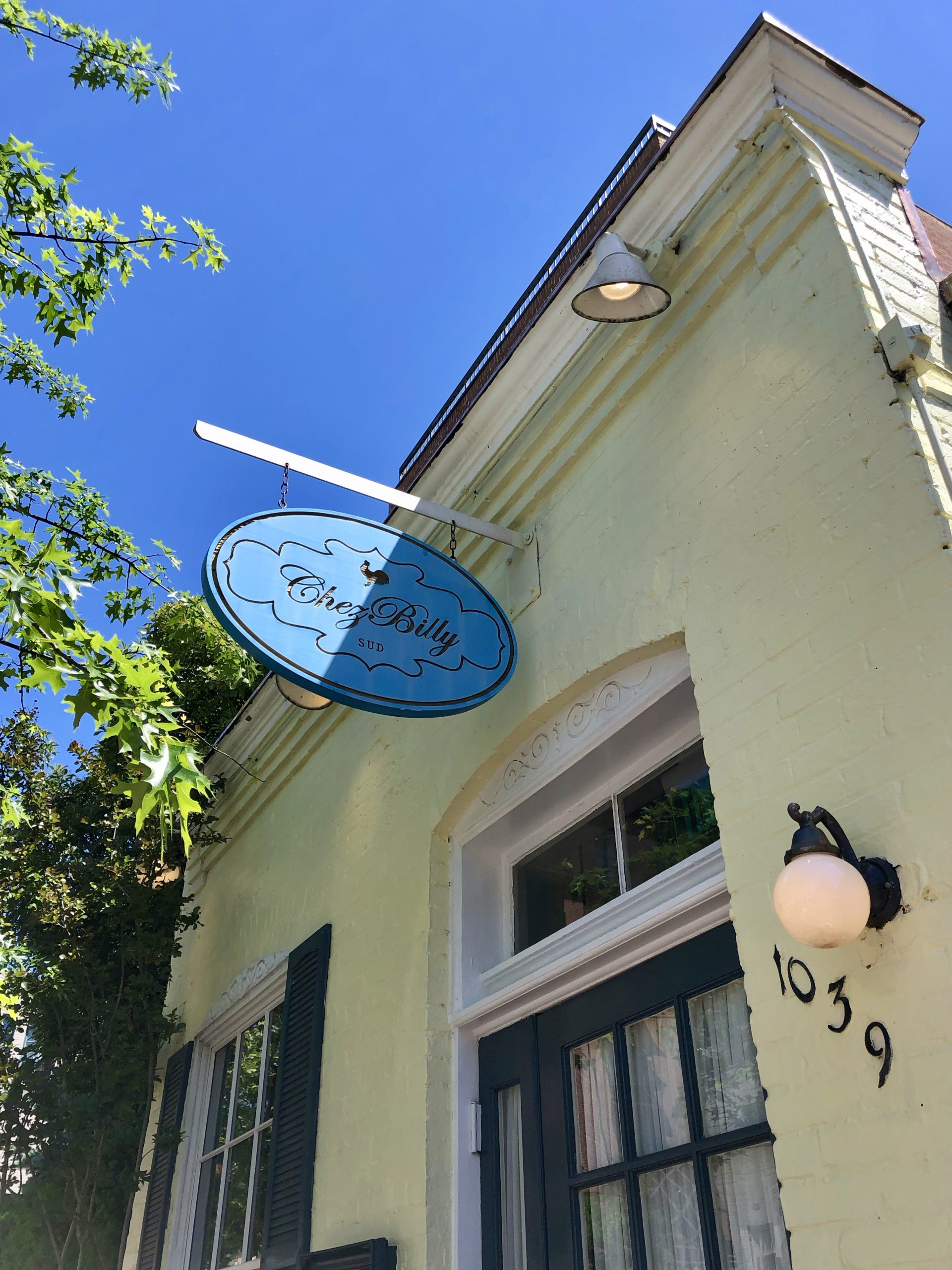 Lastly, just off of the canal, is Chez Billy Sud (#21), another taste of Europe in America. The convivial dining room draws a local crowd, as it is off the main drag, has a small footprint, and can be easily overlooked. The outdoor patio adjacent to the restaurant is sublime in the summer months, with warm lighting, and intimate tables.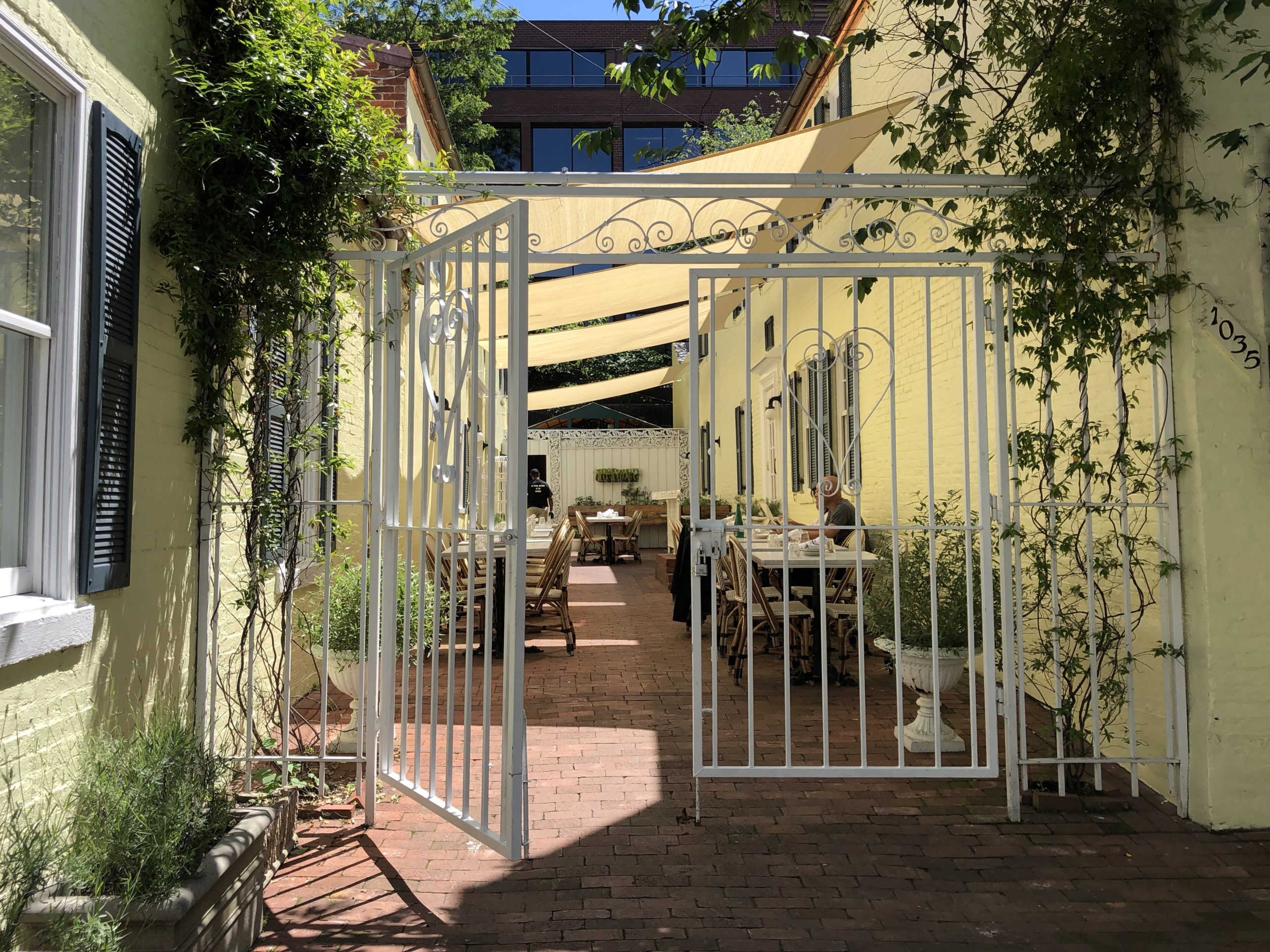 Brendan L'Etolie's southern French menu is steeped in traditional fare; escargots, paté, and mussels, to name a few. The French wine list naturally compliments the food, Bordeaux, Cahors, and Burgundy, just waiting to be decanted. Inside, the airy, narrow, yet intimate dining room is lined on one side by a tall, cushioned banquette. Small tables fill in the remainder of the space. Stepping inside feels a little visiting Paris for a few hours.
More history—this is DC, after all
There is, naturally, more to do in Georgetown than eat, drink, and shop. History hides in every nook and cranny. The Old Stone House (#22), dates back to 1765, and is known to be the oldest unchanged house in Washington DC. Currently, it is a house museum with a pretty, if tiny, garden, as well as a magnificent magnolia tree that explodes in bloom every April.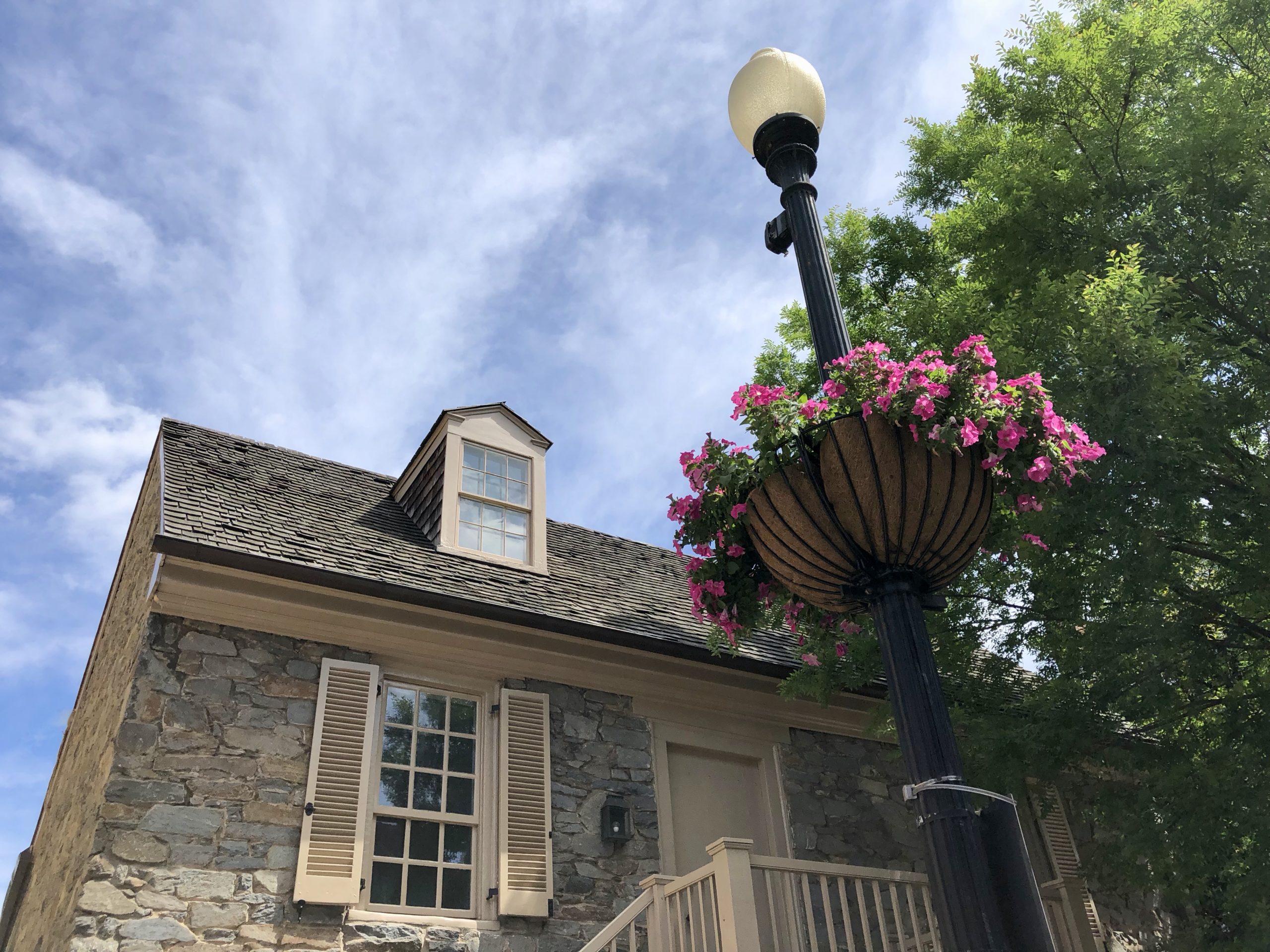 The Key Bridge Boathouse (#23) just along K Street at the river's edge, is a local place to rent stand up paddle boards or kayaks. It offers a way to see DC from a completely different vantage point.
One of the most unique nights of our early years in the nation's capital, was renting kayaks on July 4th to watch the fireworks launched over the Kennedy Center (#24). Every one of the hundreds of motor boats, canoes, and kayaks laid claim to the 'best seat in the house'. All sharing the Potomac River for a festive, pyrotechnic, night.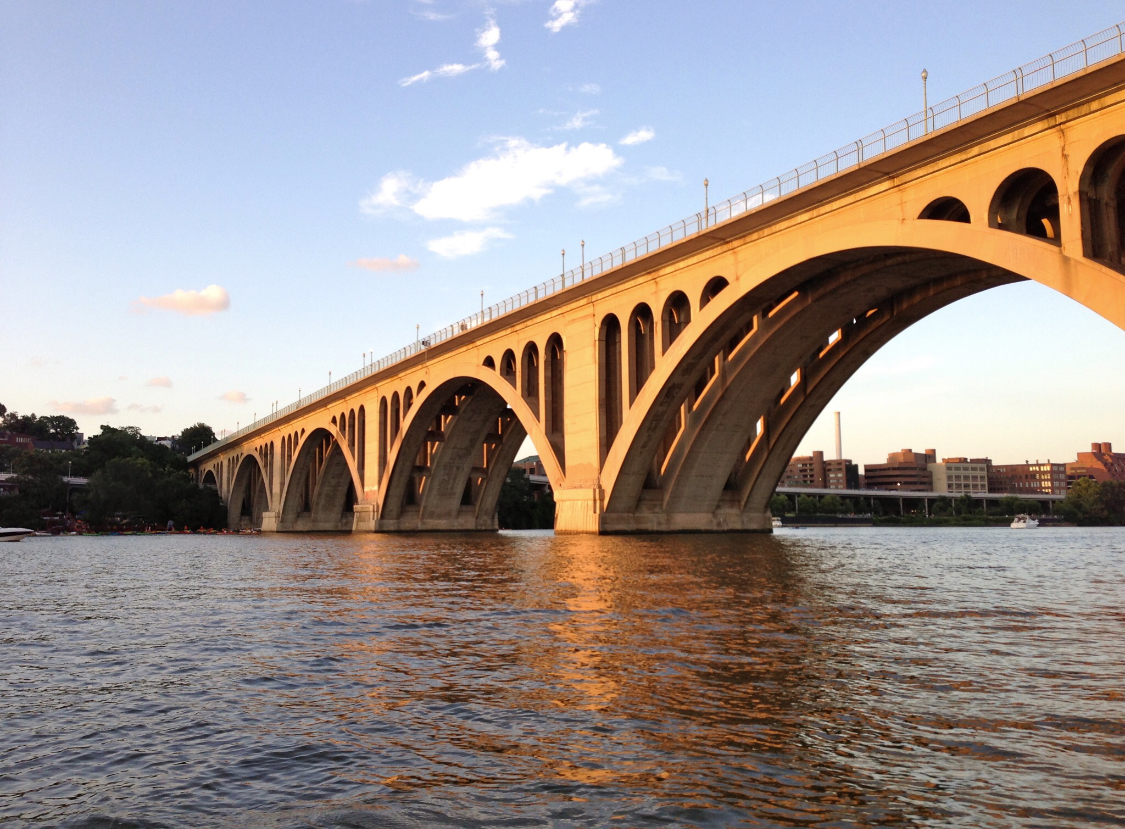 Hometown high
As I think back to my hometown, and how it shaped me as a kid, I can't help but think about how DC is going to shape my own kids. Growing up in a large city, versus a small, 'everyone-knows-your-story' town, are two ends of a long spectrum. I guess we are all a product of our hometown, and while I'm sure my kids will be running for the door as I did, I hope they take a moment at some point to appreciate where they grew up.
Somehow, I doubt it.

Author's Note: Please be advised that some stores, restaurants, and highlighted destinations have different hours due to COVID-19, or may be temporarily closed. Please call, or refer to individual websites, for current operating hours.
*******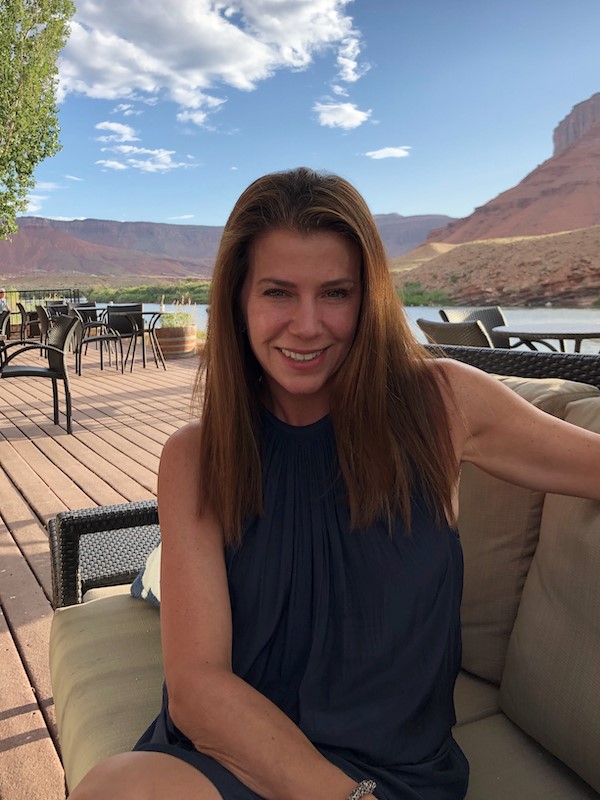 Jamie Edwards is an avid traveler, travel writer, and photographer. She launched I am Lost and Found, her adventure/luxury travel website after 25 years of living and traveling around the globe. Jamie's goal is simple: to inspire travel. Keep up with Jamie's adventures in travel here.
CIRE Travel is a full-service travel agency headquartered in New York, NY. Our expert team supports clients across the country and around the world.
---
Where in the World Do You Want to Go?
Inspired to plan your next weekend getaway, vacation or trip of a lifetime? See that form below? That's all it takes to begin your next epic travel story.