I used to wonder if there were people out there, like me, who wanted to eat their way through a new city or country? People who seek out a region's local delicacies to experience flavors and spices that aren't used in their cooking at home.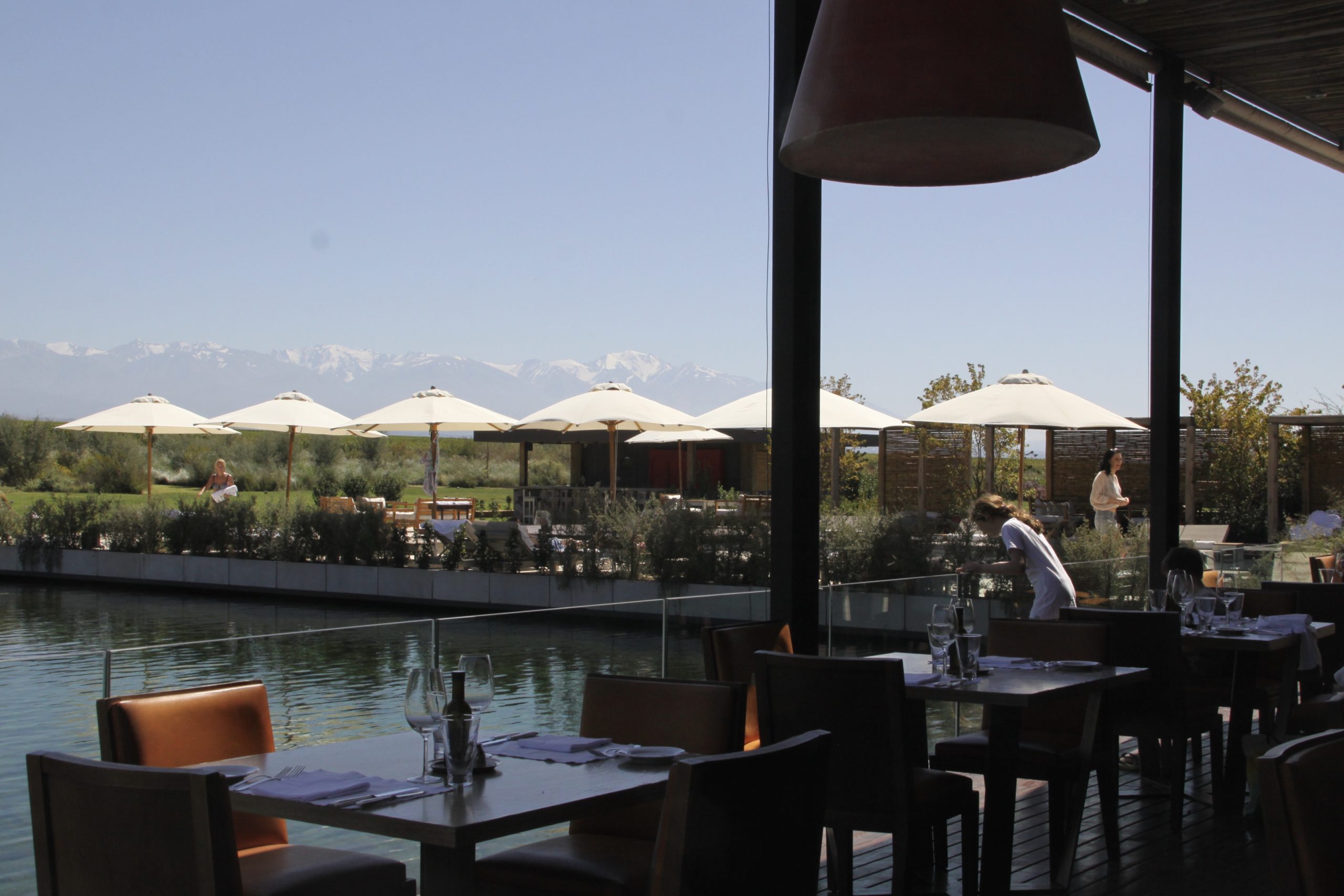 I no longer wonder since The New York Times wrote about 'destination dining', a food-centric trend about people who create entire itineraries around a reservation at a particular restaurant. People who live to eat, rather than eat to live. My people.
I've been known to book a holiday around a restaurant, securing the table long before the flights or hotel. I'd scour the San Pellegrino list of the Top 50 Best Restaurants in the World before committing to a country to visit. It may sound extreme, but as I now know, I'm not alone.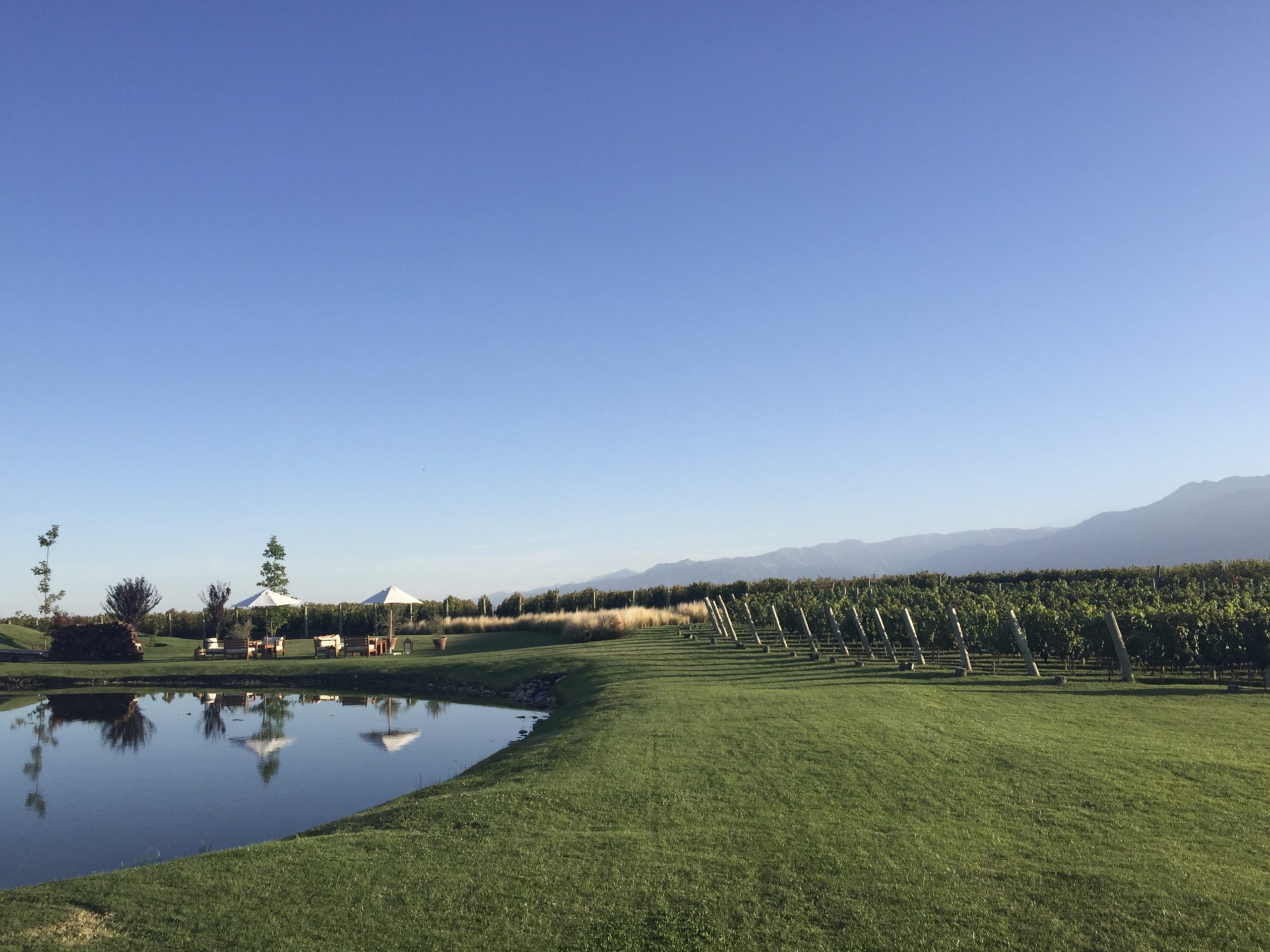 Worshipping San Pellegrino
The World's 50 Best Restaurants are announced each year by San Pellegrino. The list ebbs and flows with the finest epicurean experiences the world has to offer. Some restaurants hold their title for a few years, while others have a shorter tenure. The list acts as a barometer for dining and food trends—a defining list of what's hot right now.
It's a culinary roller coaster for those in the business of food, and for those who love to eat. I often find myself watching the rise and fall of restaurants the way others might watch the stock market. Food is more fun than stocks, hands down.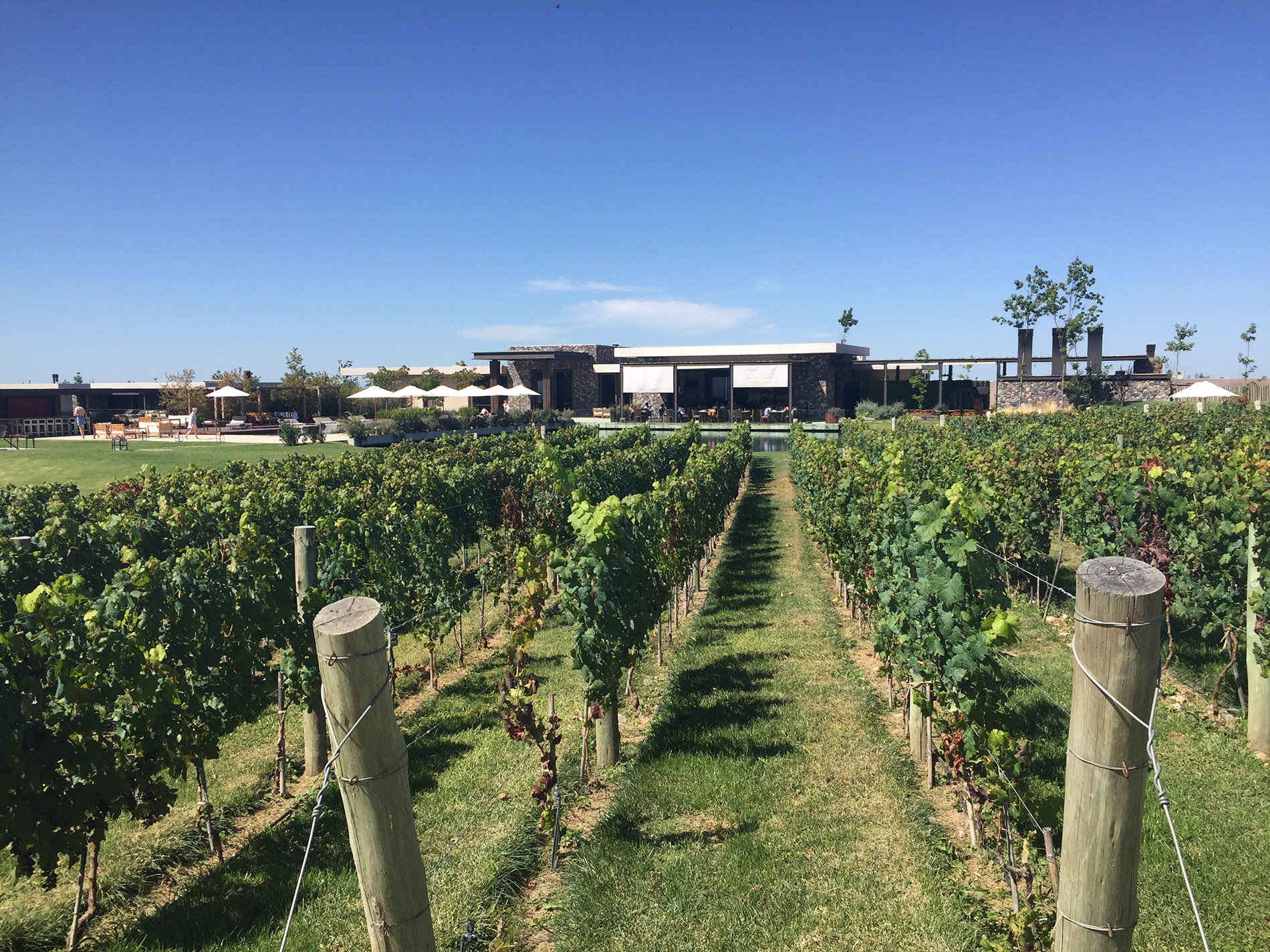 Culinary Travels via Chef's Table
While San Pellegrino is a list worth watching, it's not the definitive source. Many unusual and worthwhile restaurants are to be found elsewhere, of course. For instance, the television show, Chef's Table, in its sixth season, is a docu-series devoted to food the way BBC's Planet Earth is to nature.
A few years ago, we watched a Chef's Table episode that featured the highly-celebrated chef, Francis Mallmann. Mallmann may have been one of the top chefs in the Americas, but as of January 2017, we'd never heard of him.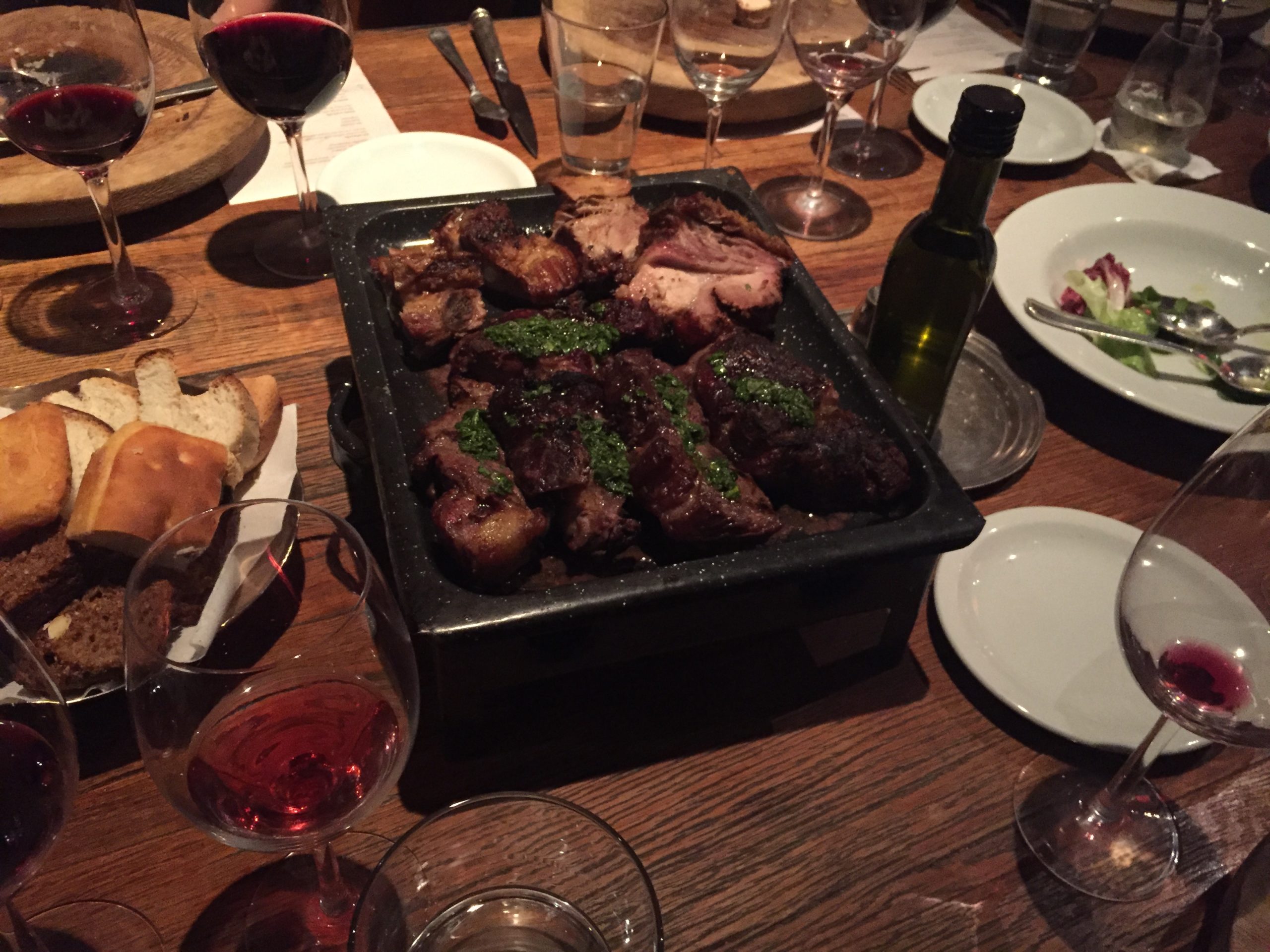 Part of what makes Mallmann's style unique is his use of cooking on open flames, whether that be above ground or below. Fire is his indisputable culinary superpower.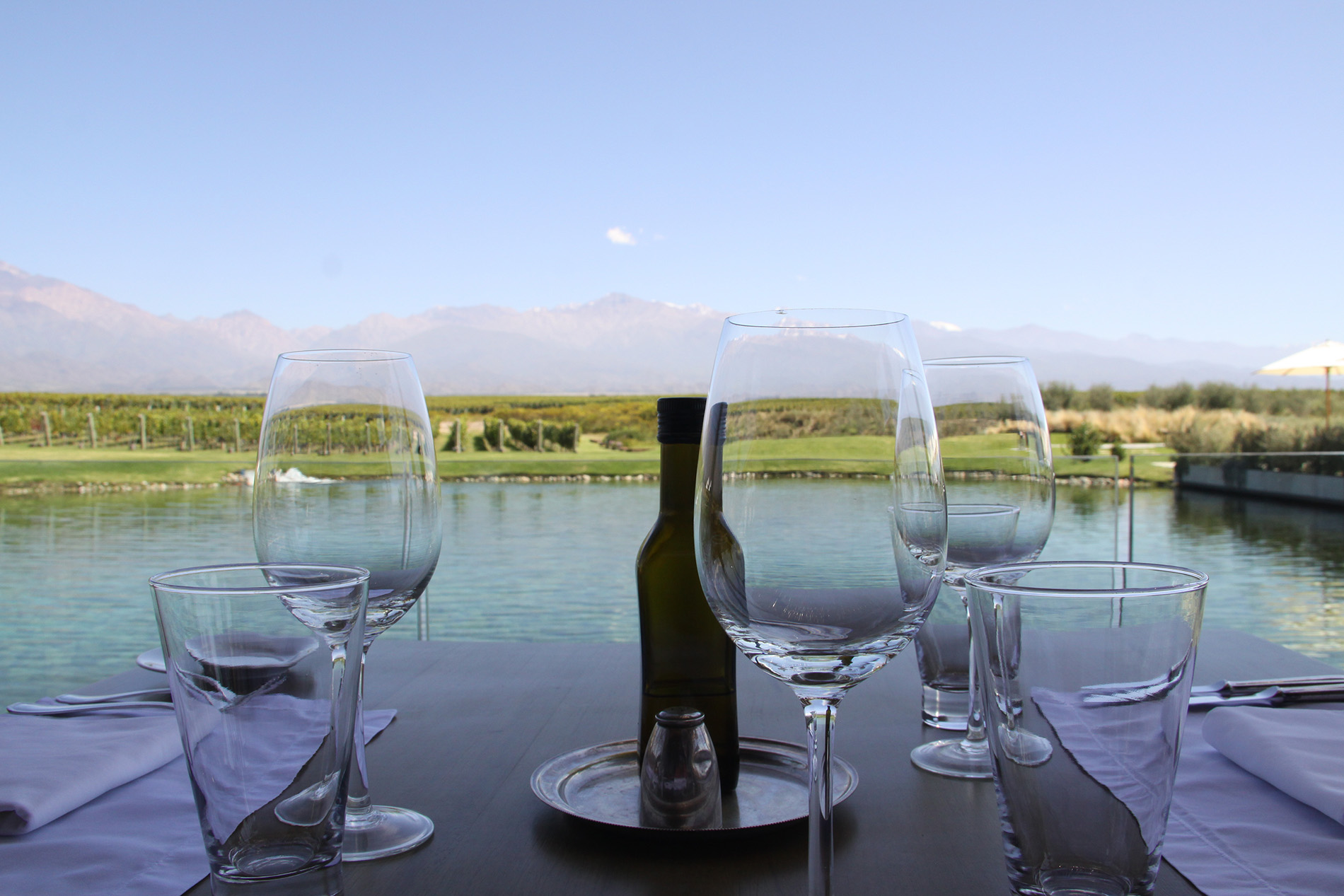 The show zeroes in on his Argentine restaurant in the Uco Valley of Mendoza, Siete Fuegos (literally, Seven Fires). It's located in a luxury resort nestled at the base of the Andes mountains—The Vines Resort & Spa.
With the final credits still rolling, we headed straight to the computer and emailed CIRE to book us at The Vines on the spot. It was a spontaneous and slightly alcohol-induced move. But don't some of the best ideas come from spontaneity?
The next morning, I woke up and started to build a two-week vacation around it.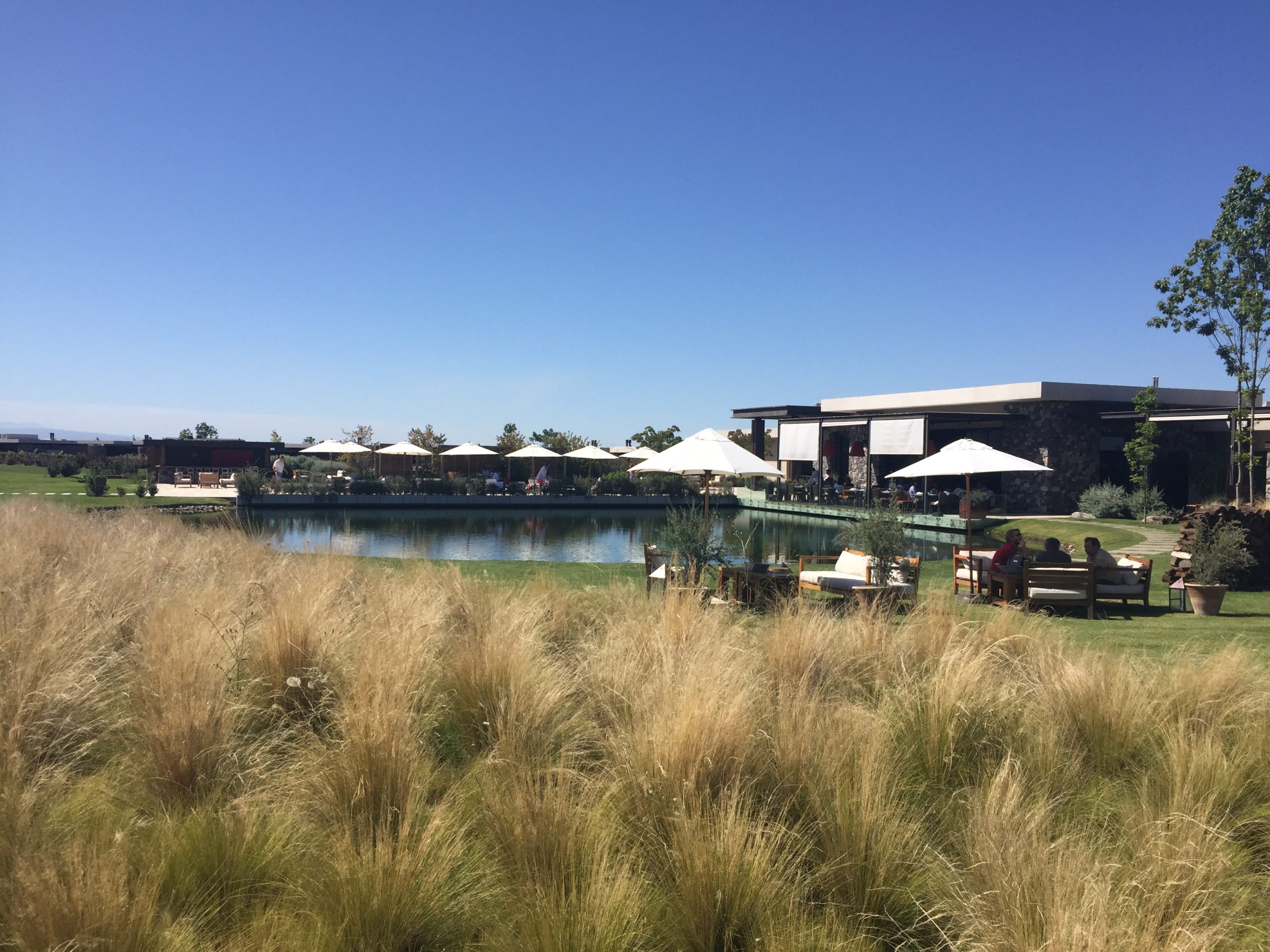 Winery or luxury resort? Both/and.
The Vines Resort & Spa is, in a word, spectacular. Set within an expanse of trellised vines, it is one-part winery and one-part luxury resort. With complimentary bikes on hand to explore its 1500 hectares.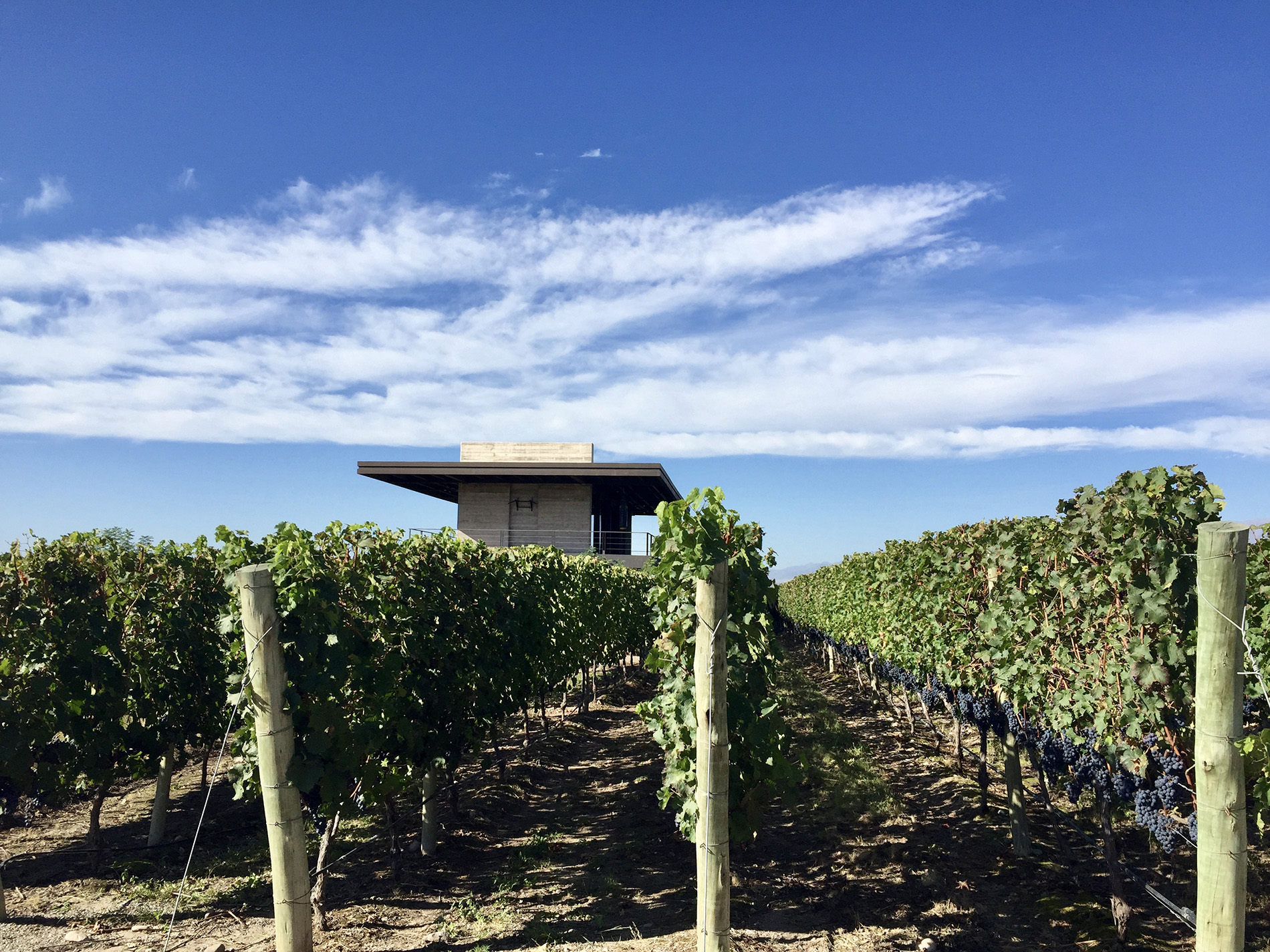 Cycle to the free-standing gym which rises dramatically from the lush vineyards. The modern, glass-enclosed gym offers unobstructed views of the Andes. Not a bad place to burn calories.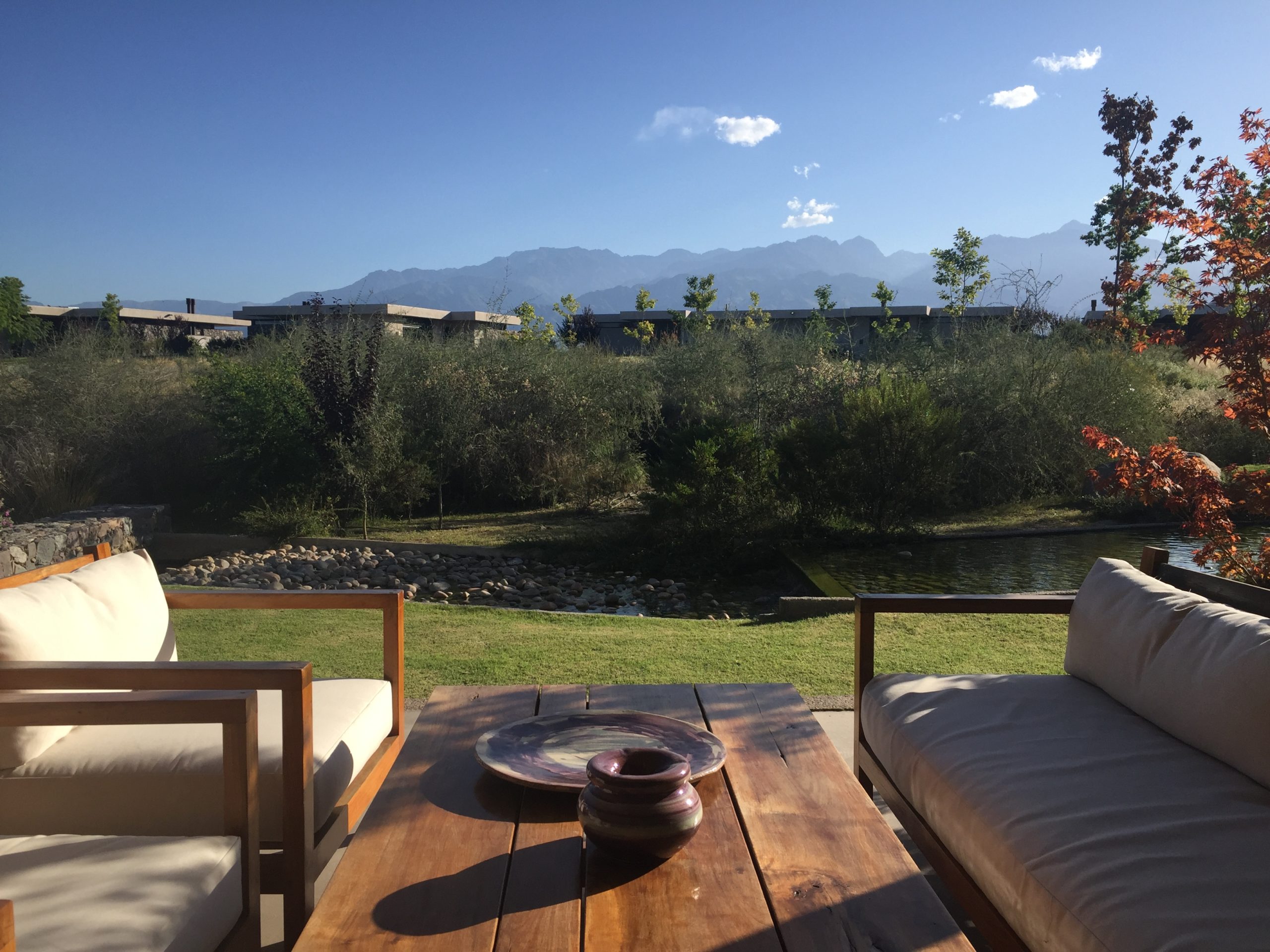 There are 21 villas at The Vines. All artfully appointed. Each feels like a home highlighted in Architectural Digest rather than a hotel suite. Our 2700 square foot, two-bedroom villa has a kitchen, a stone fireplace, and an outdoor fire pit. Our rooftop private deck is a stunning spot for yoga or afternoon cocktails.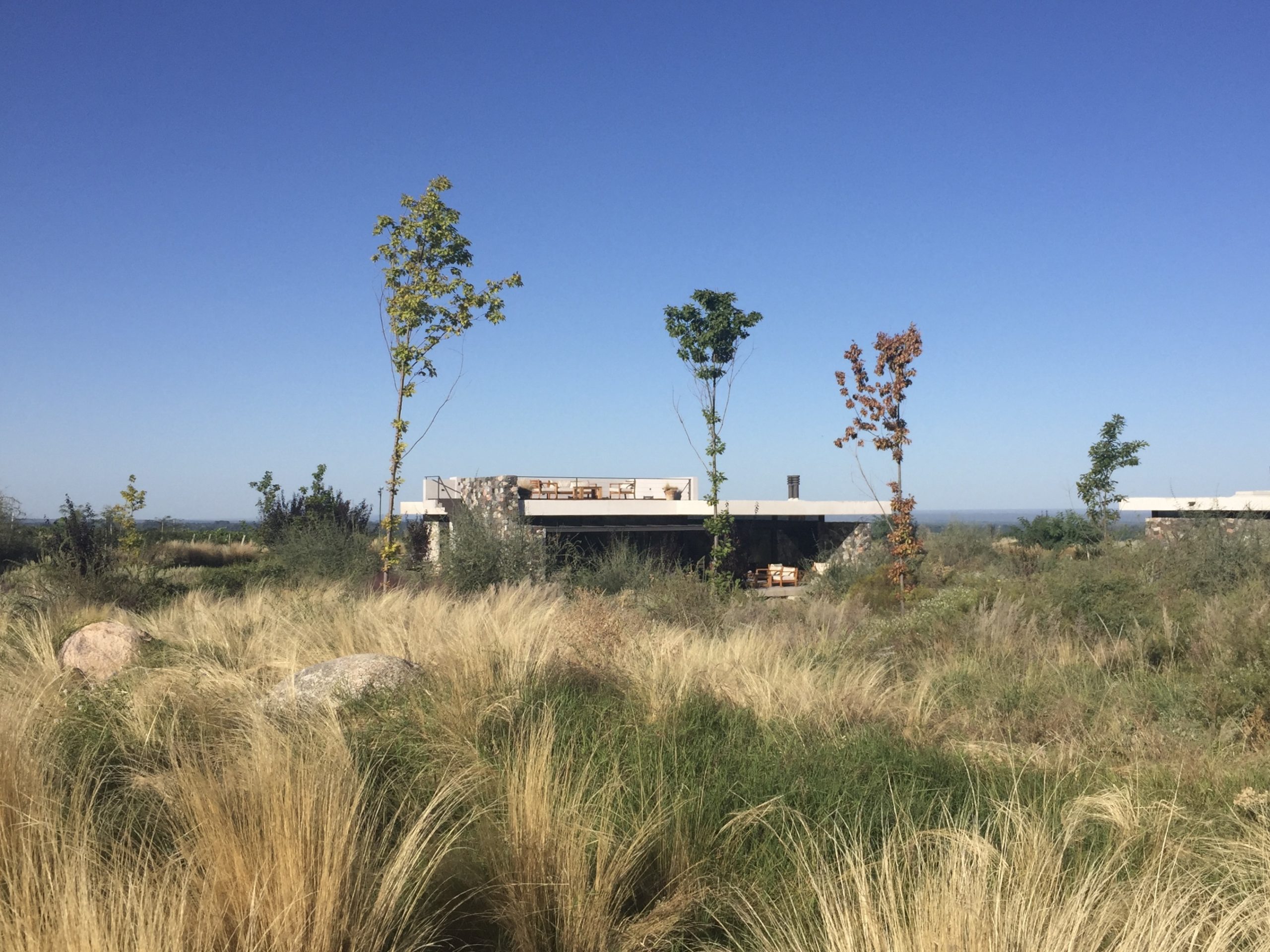 Complimentary iPads and Apple TV are on hand for the kids' entertainment. All the creature comforts of home nestled along a path of desert-like gardens. Any expectations I have are firmly exceeded. No wonder The Vines made Condé Nast's Hot List of the 33 Best New Hotels in the World.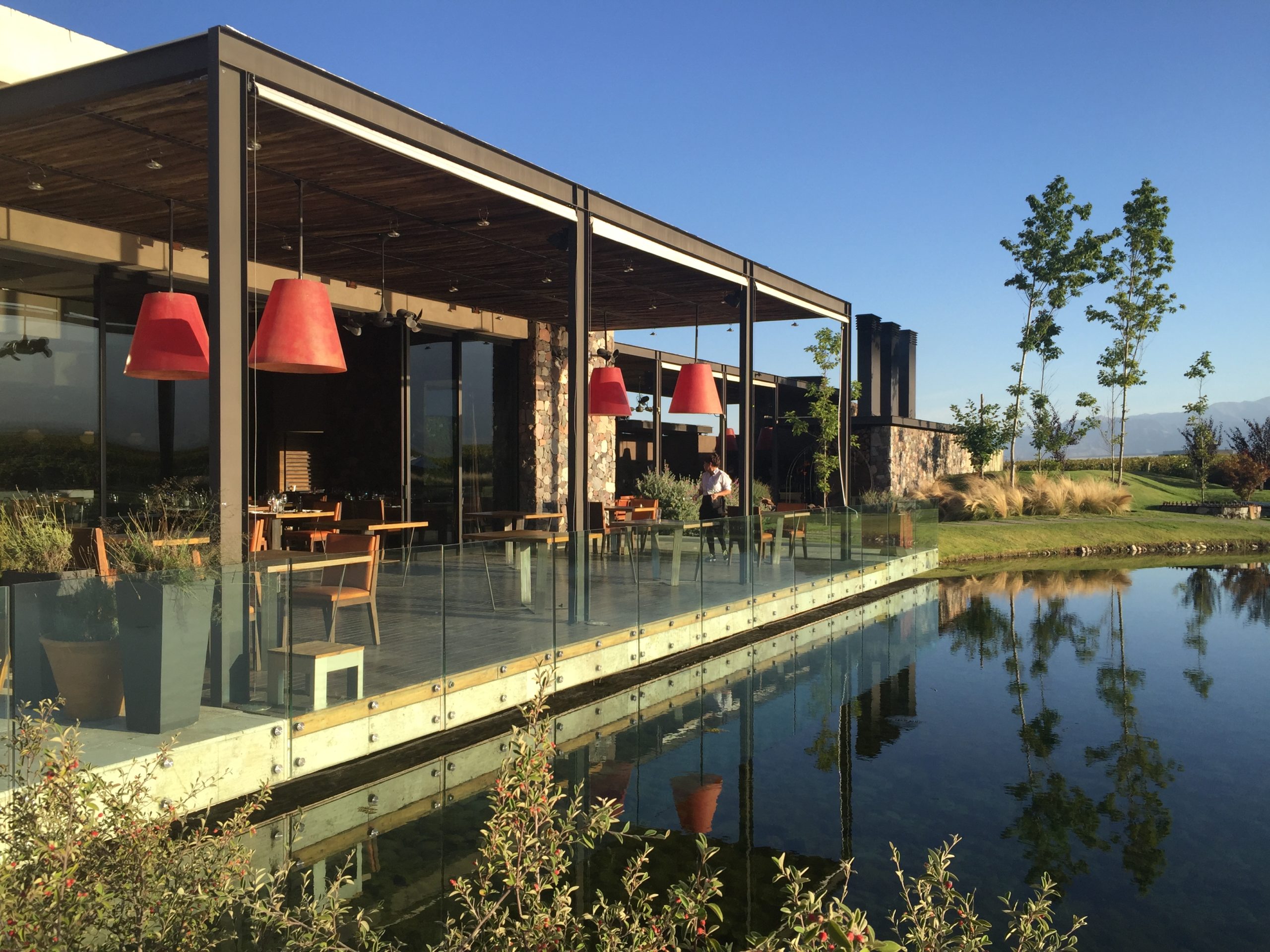 Seven Fires
Siete Fuegos, the main restaurant at The Vines, takes advantage of vineyard and mountain views from every angle. We are encouraged to have leisurely meals to fully maximize the scenic panorama.

The menu is distinctly modern Argentine, and Mallmann's signature use of fire is a departure from what I typically eat back home. We devour empanadas, parrillas, and provoleta. I taste char-grilled fruit for the first time. Who knew grilled watermelon was a thing? Meals become an activity I look forward to each day.
True to Argentine custom, dinners are served late. One night, we leave the kids behind with a babysitter and the Apple TV remote. We are keen to savor Mallmann's famous 'Seven Fires' experience, as well as some time on our own.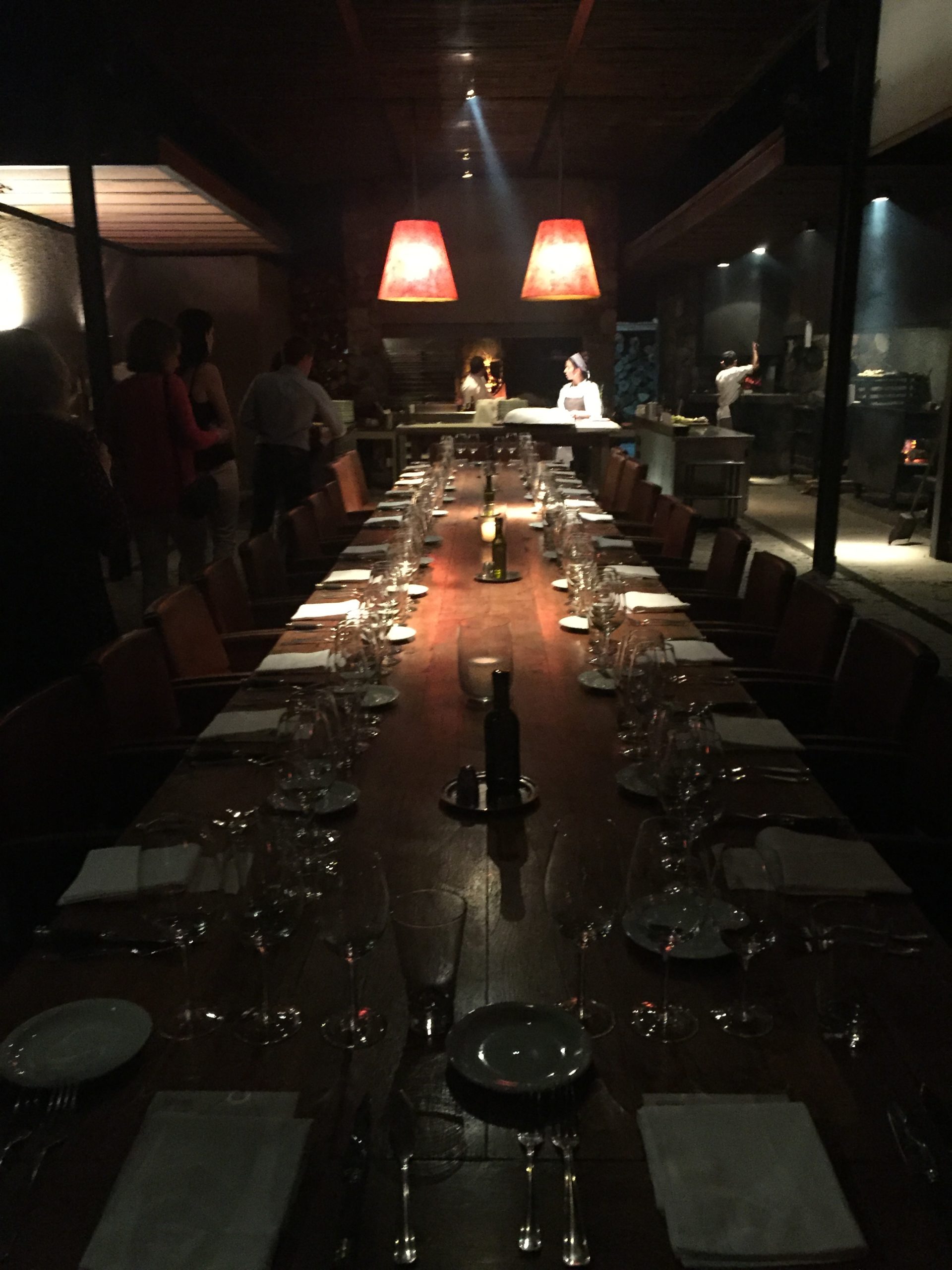 An open-air communal table is set for 30 in anticipation of Mallmann's multi-course dining extravaganza. Seven unique fires are aflame, some underground and others above. All add to the ambiance of the meal, which is fueled by the never-ending pours of Malbec.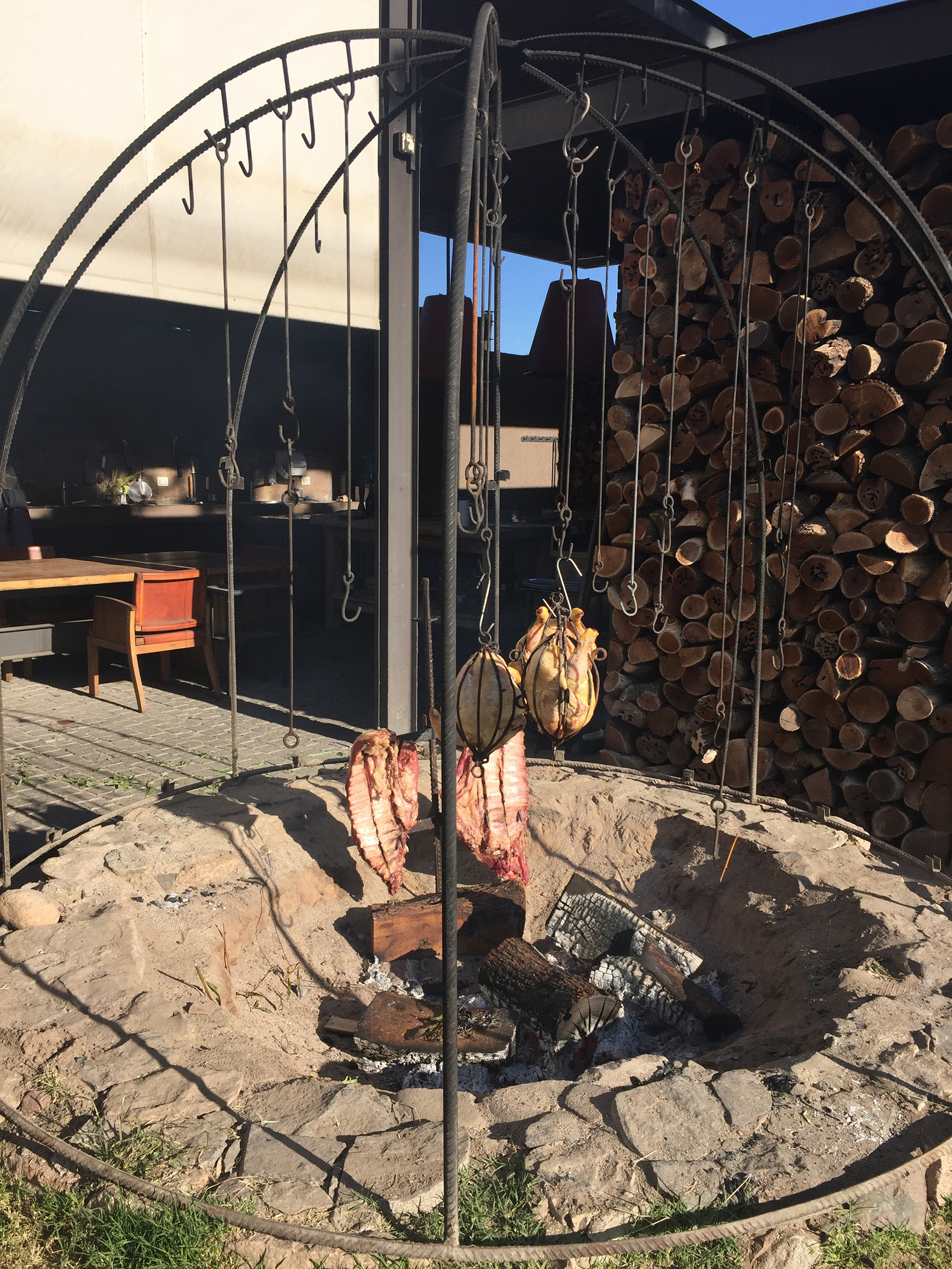 The night progresses and the decibel levels rise. We get to know our dinner companions—guests from Norway, Finland, Brazil, and Connecticut tell stories of how they've found themselves at this table. The tempo of the music matches the tempo of the meal.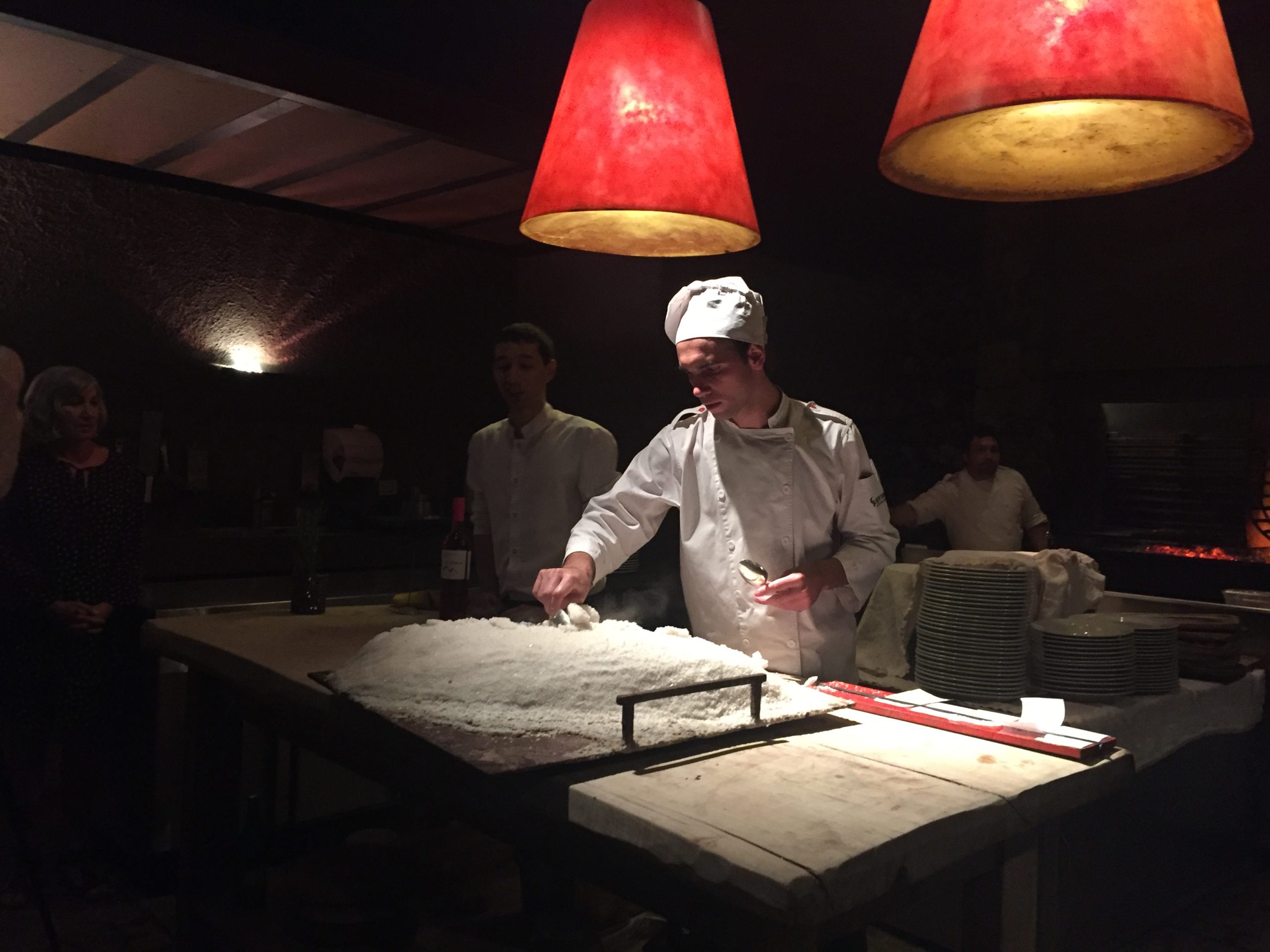 The 9-hour slow-grilled rib eye is just one of many culinary stars. A whole salmon has baked for hours in a three-inch crust of salt. We watch the chef masterfully extract the tender fish from beneath the crust. Fire-charred vegetables might be side dishes, but they nearly upstage the fish. Nothing, however, upstages the famous Argentine beef.
Siete Fuegos is the culinary adventure we have traveled far and wide to see. No guest returns to their rooms sober, or with an iota of space left in their stomachs.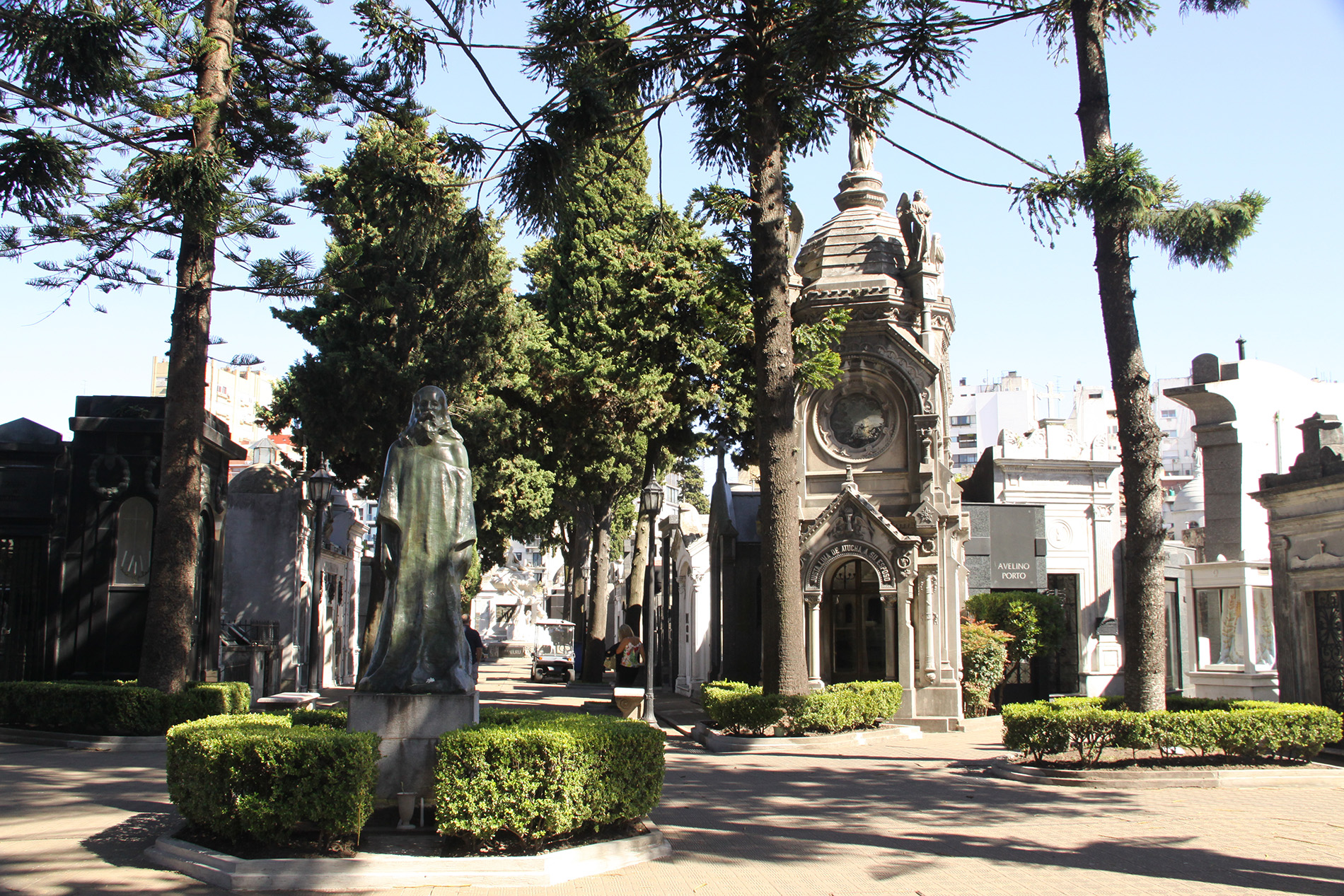 Capital Dining
Our travels to Mendoza allow us a few nights to experience the wonder of Argentina's cosmopolitan capital city. Buenos Aires is alive in every way—tango dancers, street art, modern museums, and ancient cemeteries.
Buenos Aires is widely known as the "Paris of South America" due to strong European influences which are revealed in architecture, art, and of course, food.
Ever the destination diner, I check my trusted San Pellegrino list and discover Tegui.
Where's Tegui?
In 2017, Tegui is named the 49th best restaurant in the world. I book it as soon as I am able and give myself a congratulatory pat on the back.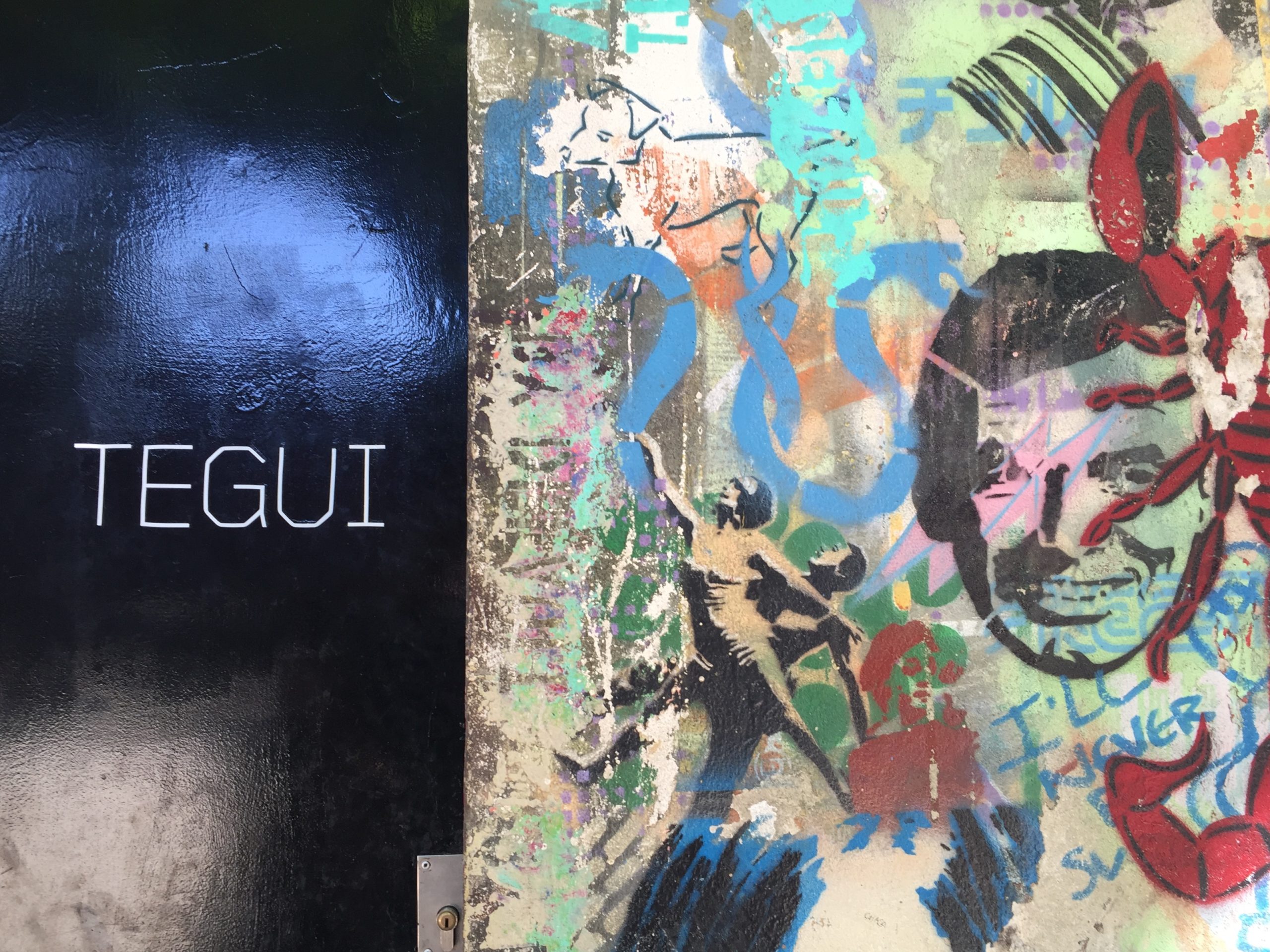 According to Tegui's chef, Germán Martitegui, "People need to be hidden. That was the idea with this place." Tegui is most definitely hidden.
Even though Google has told us exactly where it is, we still miss it. It's set on a dark side street in the eclectic neighborhood of Palermo. Behind a black security door and surrounded by a wall of graffiti lies the 49th best restaurant in the world. I'm excited.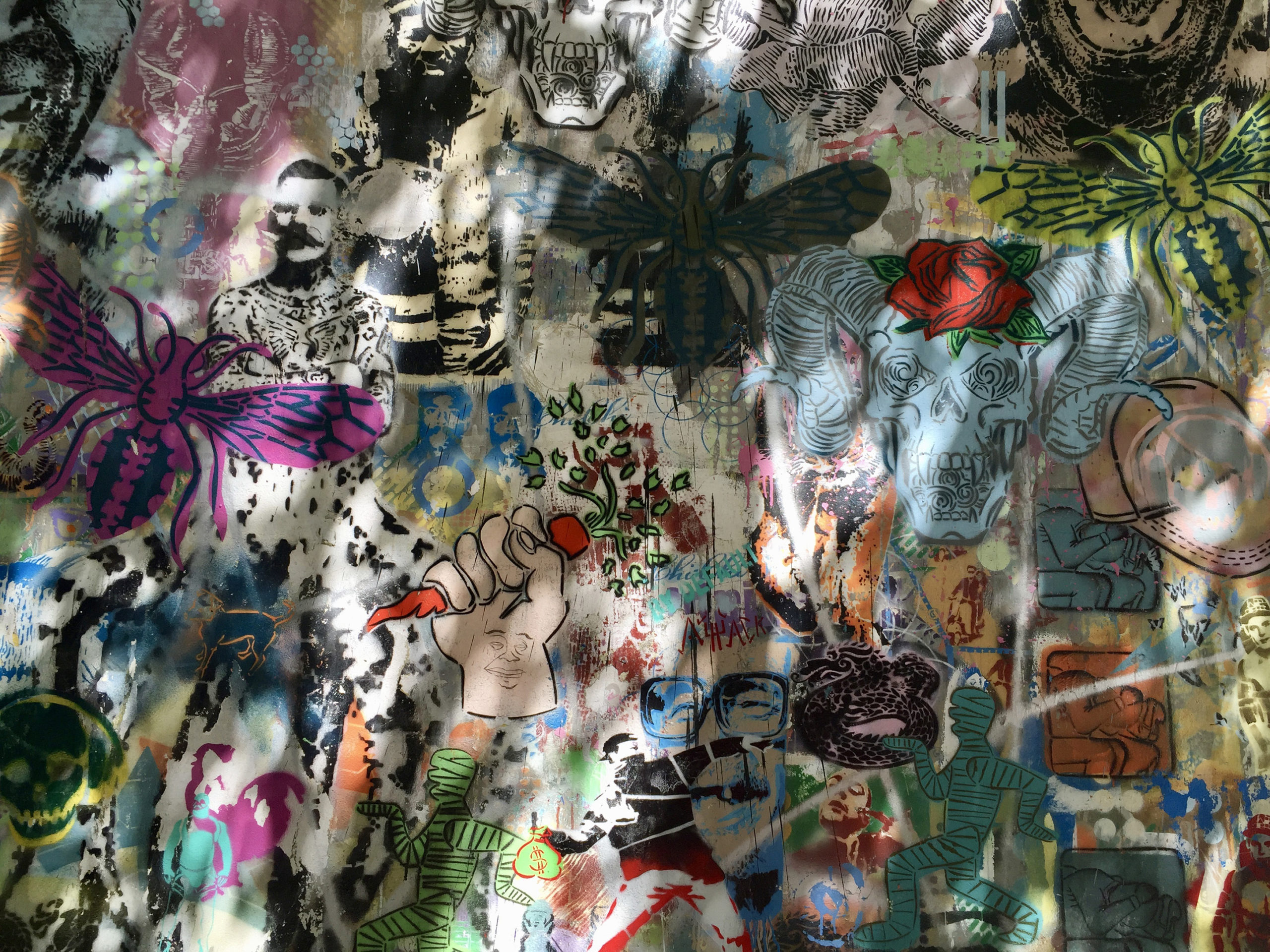 The metal door belies the glamour and decadence that lies behind it. The small letters T-E-G-U-I indicate that we have indeed arrived at the right place. We walk inside to the dimly lit room and adjust our eyes. A wall of wine is dramatically backlit behind a low lounge space. The crowd is hushed and sophisticated. We've uncovered a hidden gem.
Tegui is minimalistic and spare—as is the menu. Our server hands us a simple sheet of white paper with seven words. It reads like a set of preschool flashcards; Mushroom, Ricotta, Tomato, Trout, Rabbit, Lamb, Peach. I flip the page to find more details but find nothing. A culinary surprise, my favorite kind.
Being surprised by food is not for everyone. Three years of living in Japan, often not knowing what I was eating made me a more adventurous diner. At Tegui, we immediately trusted whatever Chef Martitegui placed in front of us. Seven unique and exciting courses of trust.
The low-lit dining room was buzzing, and the open kitchen was a scene of controlled culinary chaos. We chose a bold and powerful Malbec from the Uco Valley to rival the bold and powerful flavors of the food.
Our leisurely three-hour dinner ends, and we are looking forward to our soft hotel bed sheets. We exit the restaurant at the stroke of midnight, just as new dinners are strolling in. Asi es la Vida! Such is life!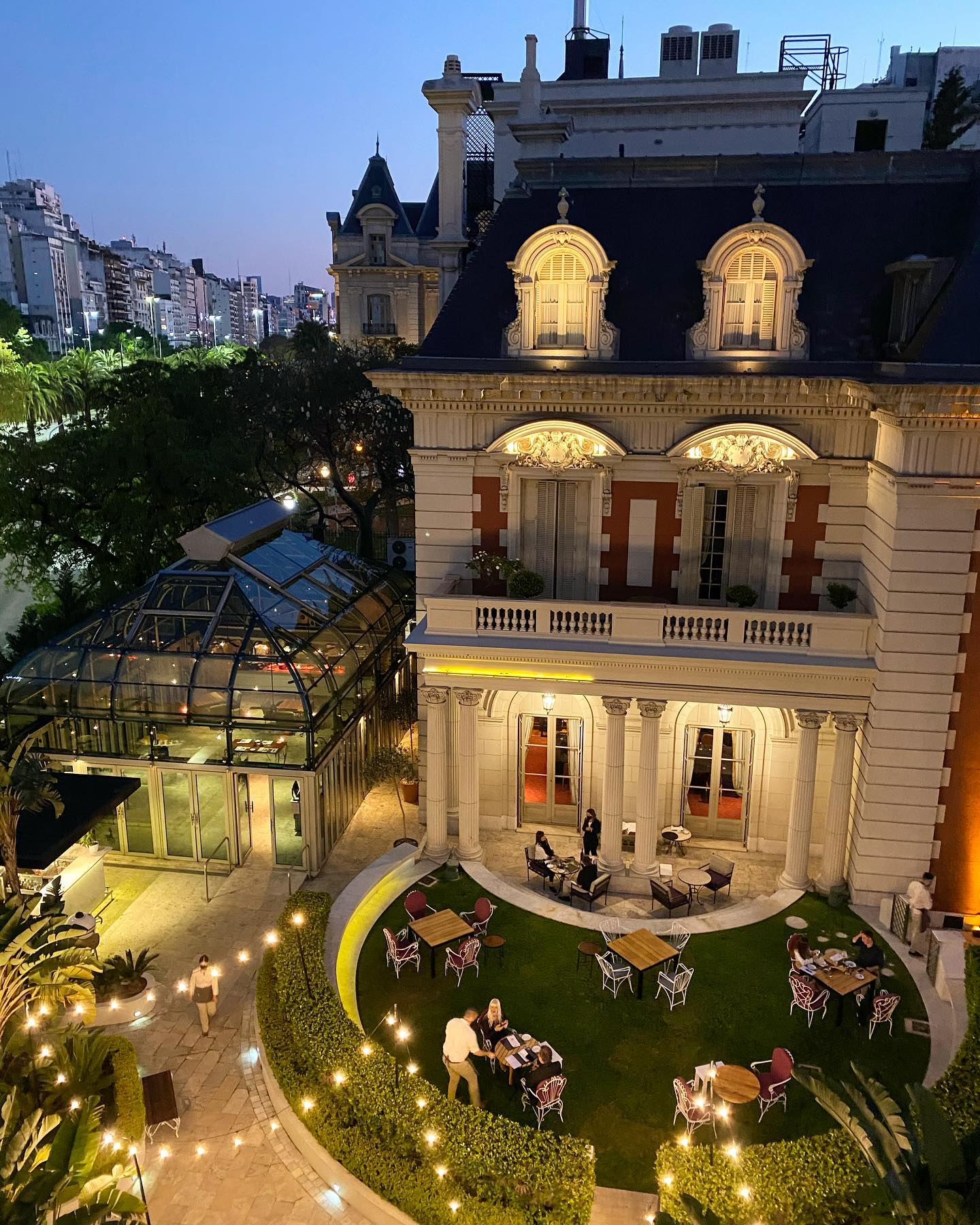 Old-World Glam
We choose to stay at The Four Seasons Hotel due to its location in the exclusive Recoleta neighborhood. Part 20th century mansion, part modern high-rise, The Four Seasons exudes old-world glamour. Its opulent lobby and large, welcoming suites are the perfect antidotes to the frenzy of the city.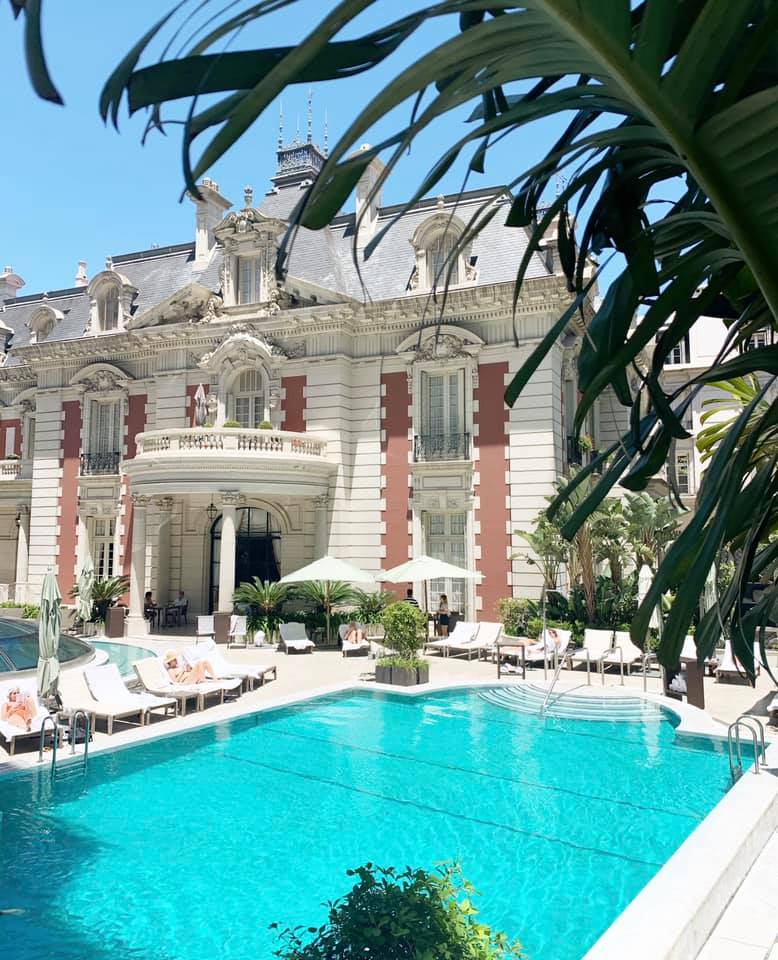 A large, outdoor pool is an oasis within the city, and we spend a few hours there each afternoon soaking up the sun. We were not the only ones with that idea. The 80s heavy metal band, Iron Maiden, was lounging poolside, too. It seems Iron Maiden is still selling out venues in Buenos Aires and chose The Four Seasons as their home base while on tour. I was a little curious about where they were eating tonight.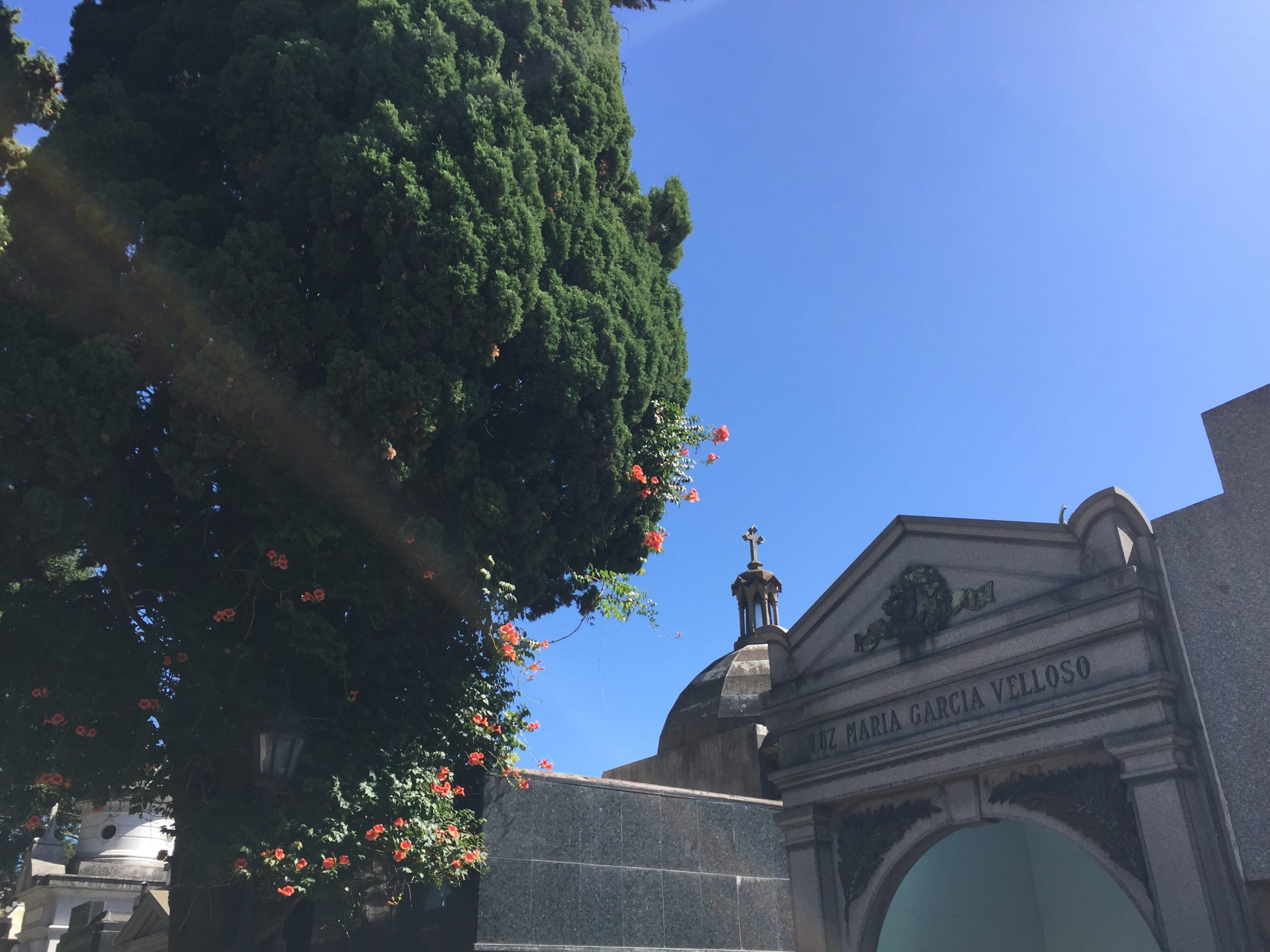 City Life
Recoleta is a neighborhood known for streets filled with Parisian architecture and overall European style. Recoleta Cemetery is one of the world's prettiest cemeteries, as well as one of Buenos Aires' biggest tourist attractions.
It's a lovely, peaceful place to stroll and get lost in thought. The cemetery contains the graves of notable figures such as former Argentine president, Eva Perón, among other former presidents and diplomats.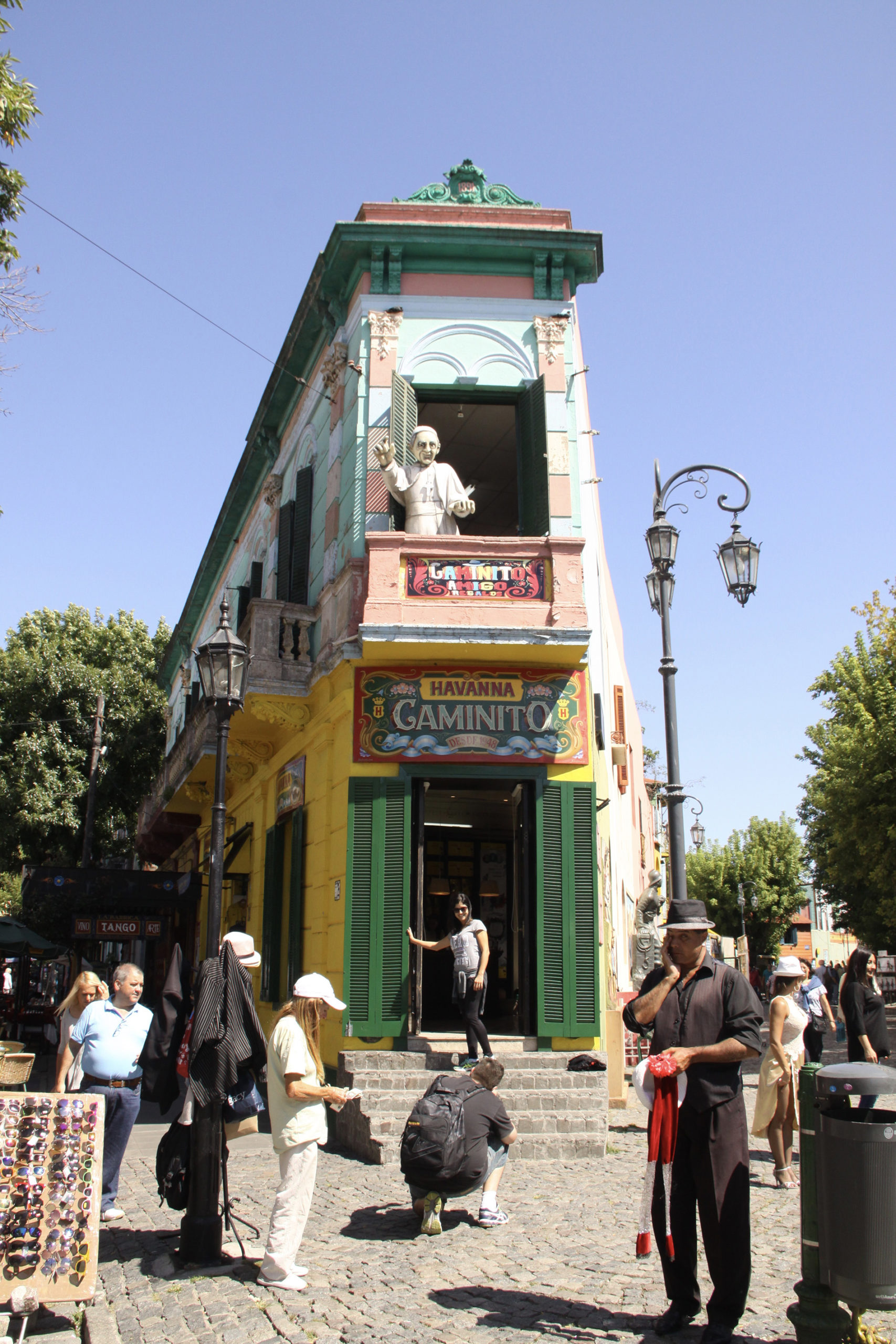 We stumble upon Caminito by accident, having wandered La Boca neighborhood without agenda. Caminito, which means 'little path' in Spanish, is essentially a street museum. Alleys are filled with funky art, stencils, and graffiti. It conjures up a Banksy art effect.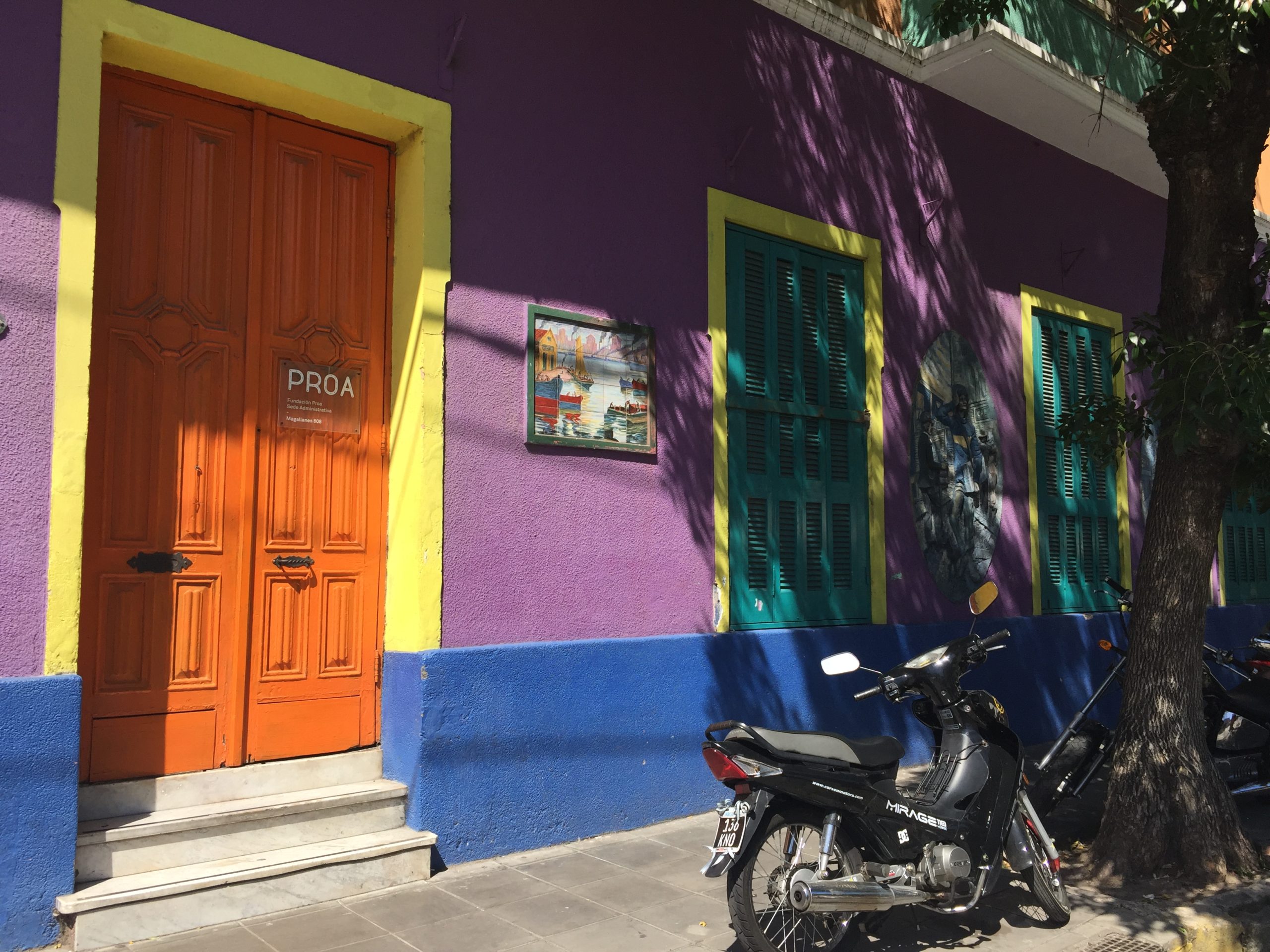 Yet while a visual and sensory overload, Caminito is also a well-known tourist trap. Yet, I still snapped photos with wild abandon, as each colorful building begged to be captured.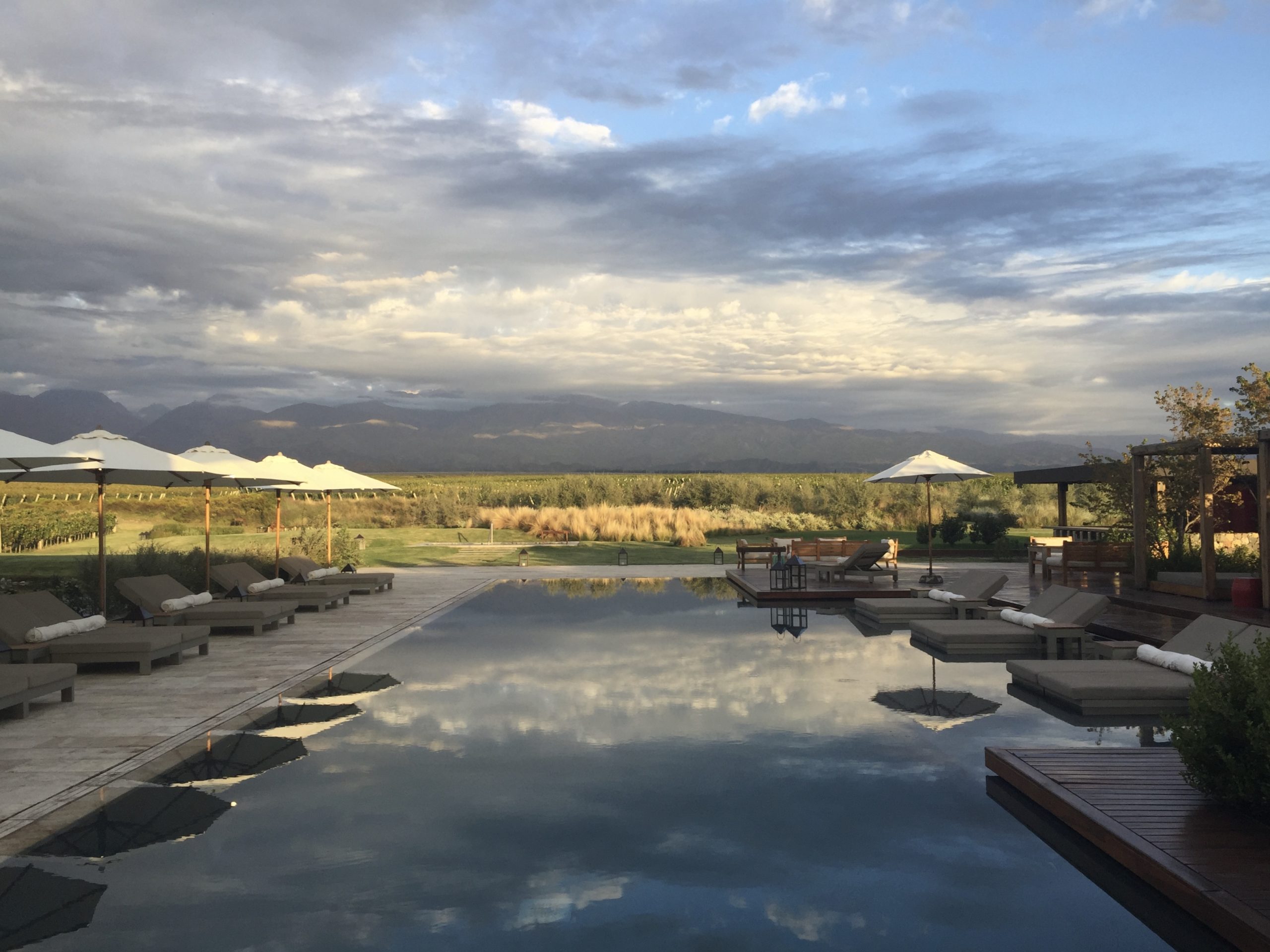 Adiós Argentina
Two weeks was not enough time to eat our way around Argentina, but we certainly didn't go hungry. From hip and hidden Tegui in Buenos Aires to an over-the-top dining experience at The Vines. We were treated to a small taste of what Argentina had to offer.
Maybe it's time to take a look at this year's San Pellegrino List, and choose a new destination to eat our way around? CIRE, get ready for my call.
*******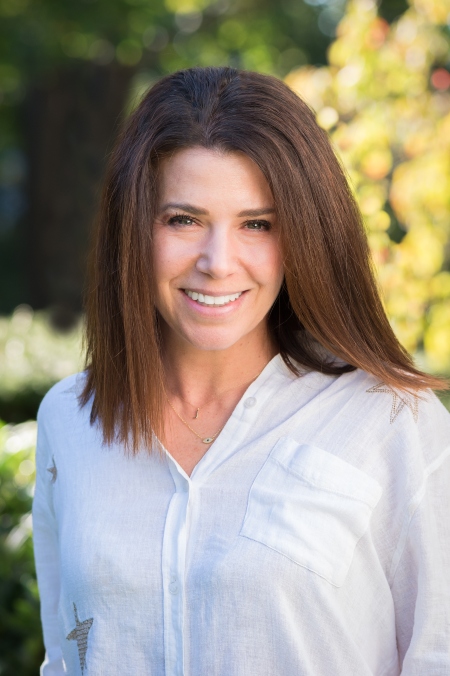 Jamie Edwards is an avid traveler, travel writer, and photographer. She launched I am Lost and Found, her adventure/luxury travel website after 25 years of living and traveling around the globe. Jamie's goal is simple: to inspire travel. Keep up with Jamie's adventures in travel here.
CIRE Travel is a full-service travel agency headquartered in New York, NY. Our expert team supports clients across the country and around the world.
---
Where in the World Do You Want to Go?
Inspired to plan your next weekend getaway, vacation or trip of a lifetime? See that form below? That's all it takes to begin your next epic travel story.