by Eric Hrubant
Luxury travel isn't just my business, it's my passion. I have many business trips and vacations in the works over the next two years: South Beach in Miami, the Côte d'Azur in France, Malibu, and Queens, New York to see my momma! But right at the top of my list? California's Napa Valley: exceptional dining, private wine tastings, 5-star accommodations, gorgeous vistas. Whether you're ready to travel soon or are planning a trip for the future, get ready for phenomenal food, stunning scenery, and world-famous wines, Napa Valley's claim to fame.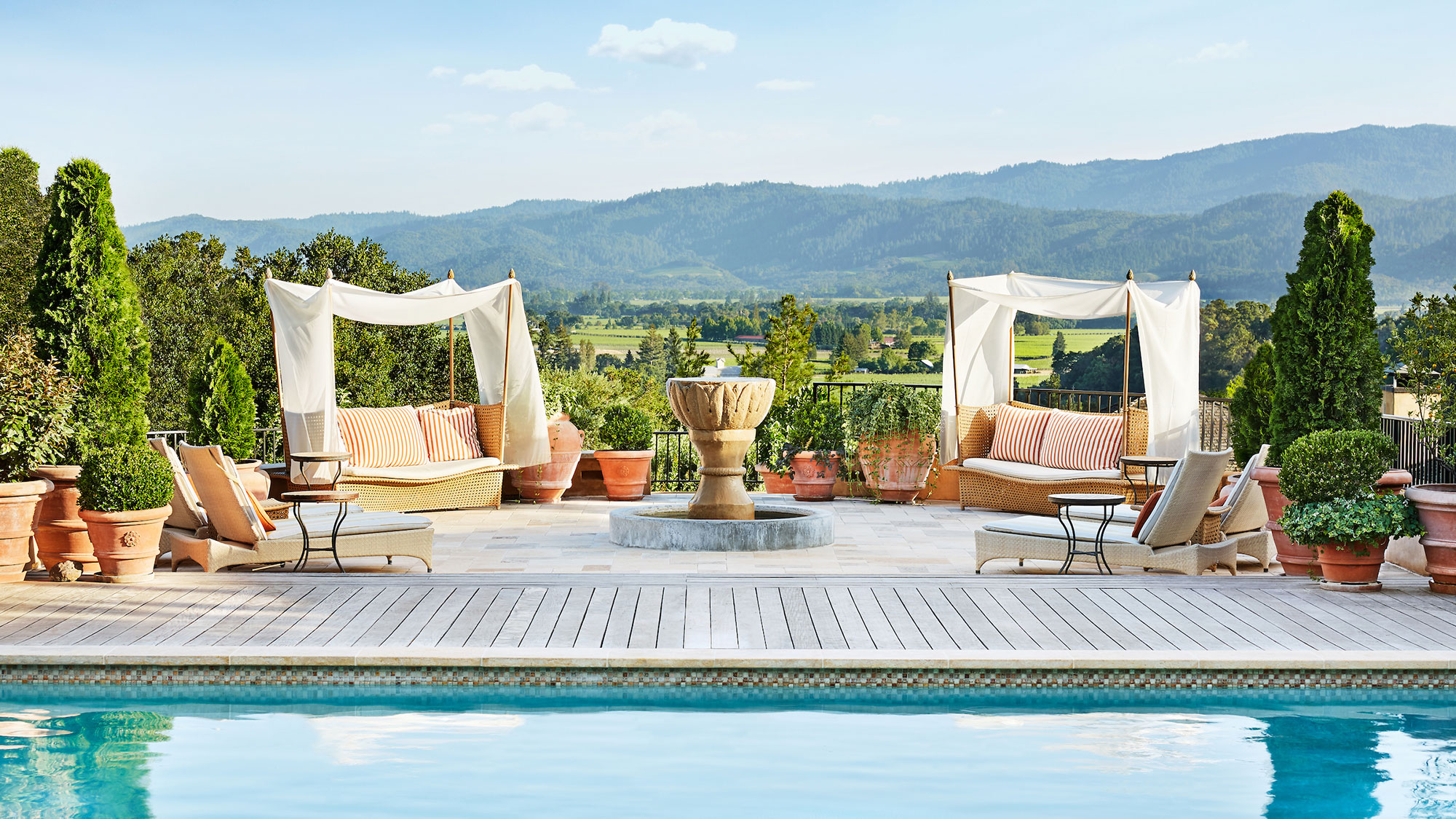 A Stellar Napa Resort – Auberge du Soleil

According to Renee Risch, the Director of Sales and Marketing, "The grounds at Auberge are inspired by the south of France and infused with Napa Valley." The Auberge du Soleil five-star adults-only resort stands above the rest. The luxury resort, nestled into the hillside, overlooks famous Napa Valley vineyards. Opulent in every way, the staff is amicable, professional and intuitive; they seem to know what you want before you even ask.
The accommodations are top-notch, the service is excellent from start to finish, and Chef Robert Curry's Michelin-star dining is incredible. Honestly, there is really no better place to lay your head at night while discovering all that Napa Valley has to offer. Spend days sunning by the pool, exercising at the gym or meandering the grounds admiring the vast collection of outdoor sculptures.
Michelin-star Dining
Dining at Auberge du Soleil is vital to experiencing everything that the resort has to offer. The restaurant features a west-facing view of the valley, positioning you perfectly for spectacular sunsets. Sip on a glass of bubbly as you make a selection from Chef Robert Curry's deliciously inspired menu or leave your dining pleasure in his hands and order the four-course tasting menu. Each dish is an adventure for the taste buds and a masterpiece of culinary art, no matter the choice.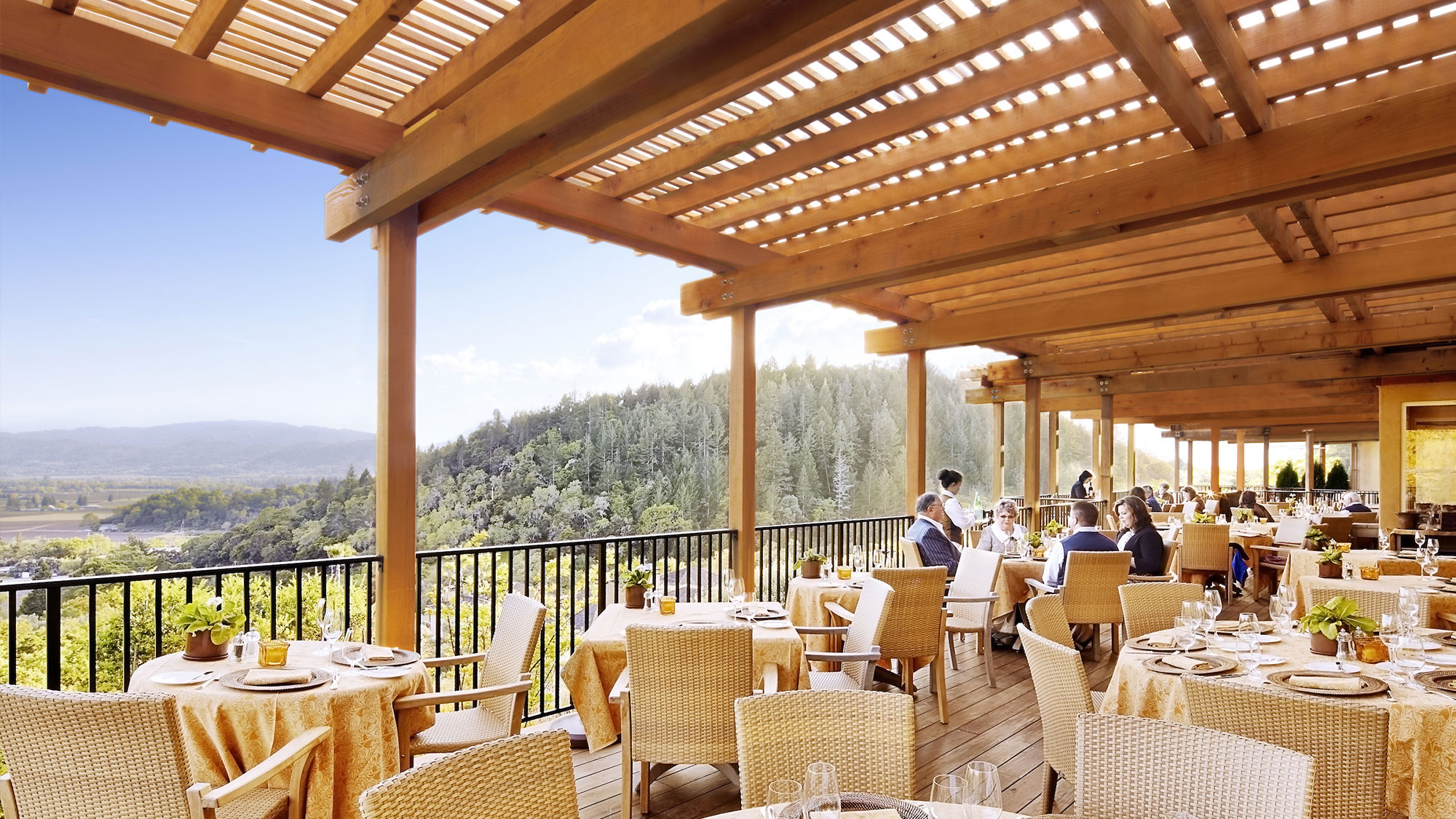 Outdoor Sculpture Garden
The resort property showcases over one hundred sculptures created by more than 60 California artists. These pieces are collected, selected, presented and maintained by ÆRENA Galleries & Gardens. Admire the artwork as you stroll along the beautifully defined pathways. Enjoy the sounds of the babbling brook as it winds its way through the garden's center. Breathe in the fragrant scent of lavender arising from the plants scattered along the hillside.
Sensational Spa
The spa is reserved exclusively for guests. Relax and rejuvenate with a treatment at the Zen Master inspired spa, or spend time meditating in the adjoining courtyard adorned with stone basin fountains, olive trees and a stunning view of Mount Veeder. Couples should consider treating yourselves to the spa's three-hour "Ultimate Indulgence After Hours" package. Bask in a private garden soak, melt away your cares in the steam room, unwind with a massage and savor sparkling wine and a tasty dessert under the stars.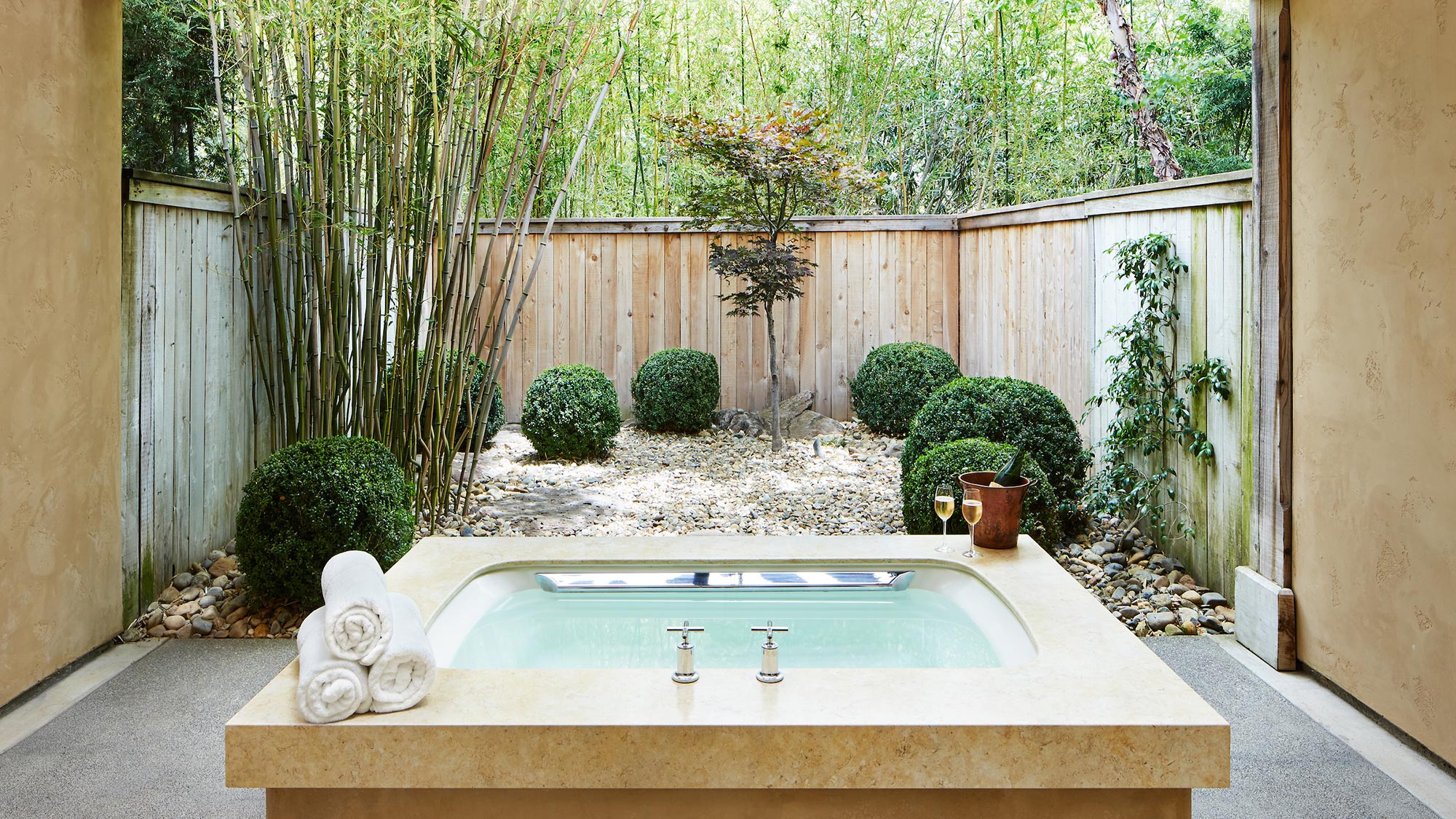 Napa's Amazing Restaurants
Angèle Restaurant & Bar
Napa Valley has numerous excellent restaurants, but Angèle Restaurant & Bar has stood the test of time for over 20 years. This magnificent French-bistro-style restaurant sits next to a waterway. The restaurant specializes in all the traditional fare: escargot in puff pastry swimming in rich beurre blanc sauce, tender beef bourguignon with buttered noodles, and delicious bread pudding.
Brix
The Kelleher family, owners of Kelleher Family Vineyard and Brix Restaurant, take farm-to-table dining seriously. Located on 16 acres of Napa Valley farmland, the chef creates menus using ingredients sourced from the two-acre garden and orchards on the property. The grounds feature 25 raised beds, fruit and citrus trees and a large flower garden. Wander the gardens before dinner and let your imagination run away as you anticipate the upcoming meal.
Intimate Wine Tastings
Au Sommet Winery & Farm
The Au Sommet Winery & Farm sits perched on a hilltop near Atlas Peak overlooking the Napa Valley countryside. This winery is part of a collective owned by John Schwartz. The Cabernet Sauvignon at Au Sommet is not only tasty but is stored and dispensed from a bottle decorated with beautiful art. Tastings are by appointment only. Bring a snack or picnic lunch to enjoy outside on the patio with your tasting.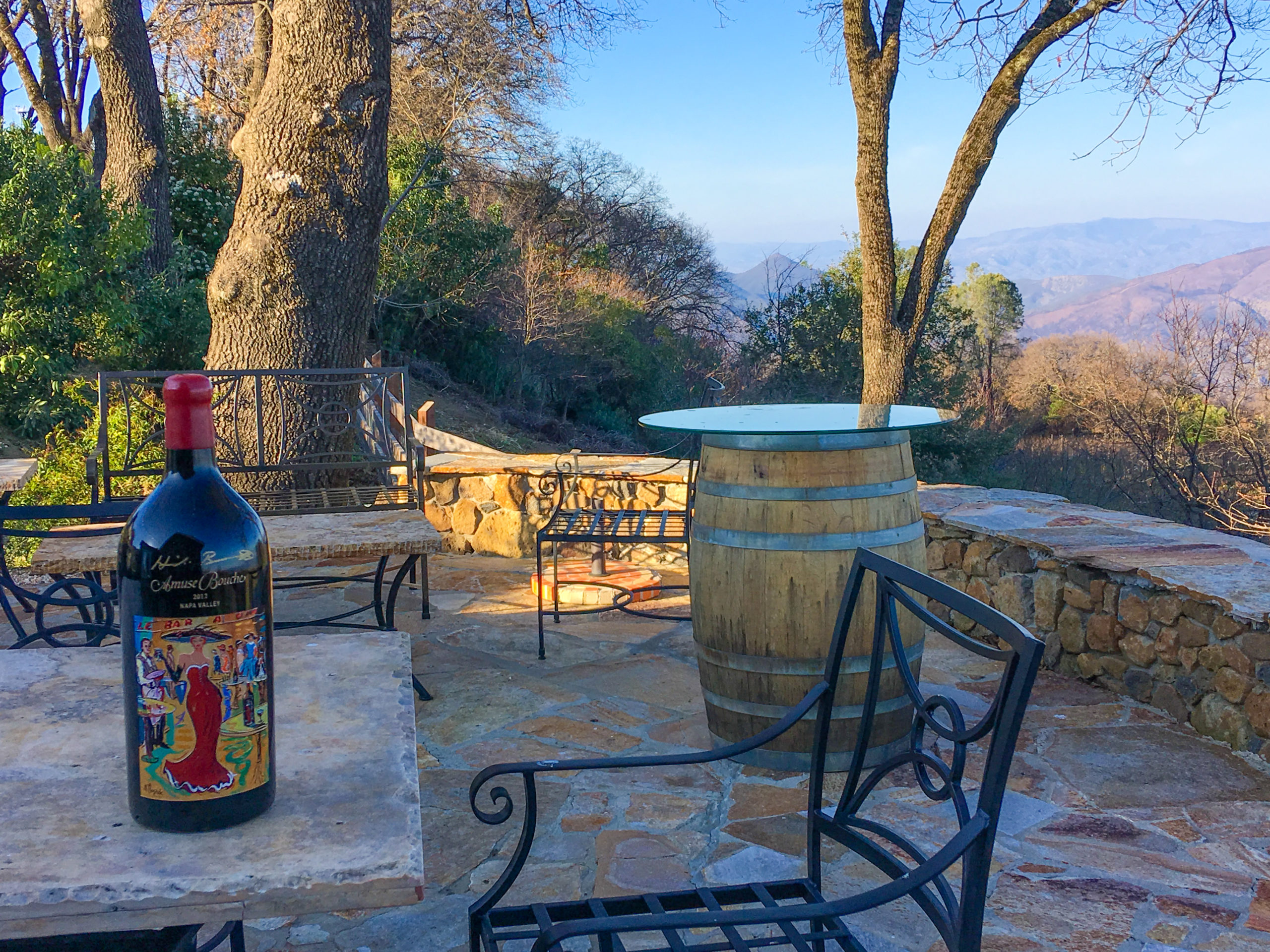 Lokoya Winery
The Jackson family, owners of Lokoya Winery, purchased the 77-acre Yverdon estate on Spring Mountain in 2013 and opened Lokoya Winery in 2016. The property has a private residence for special guests, 25 acres of vineyard, and a spectacular winery rebuilt by talented artists using metal, stone, concrete and glass.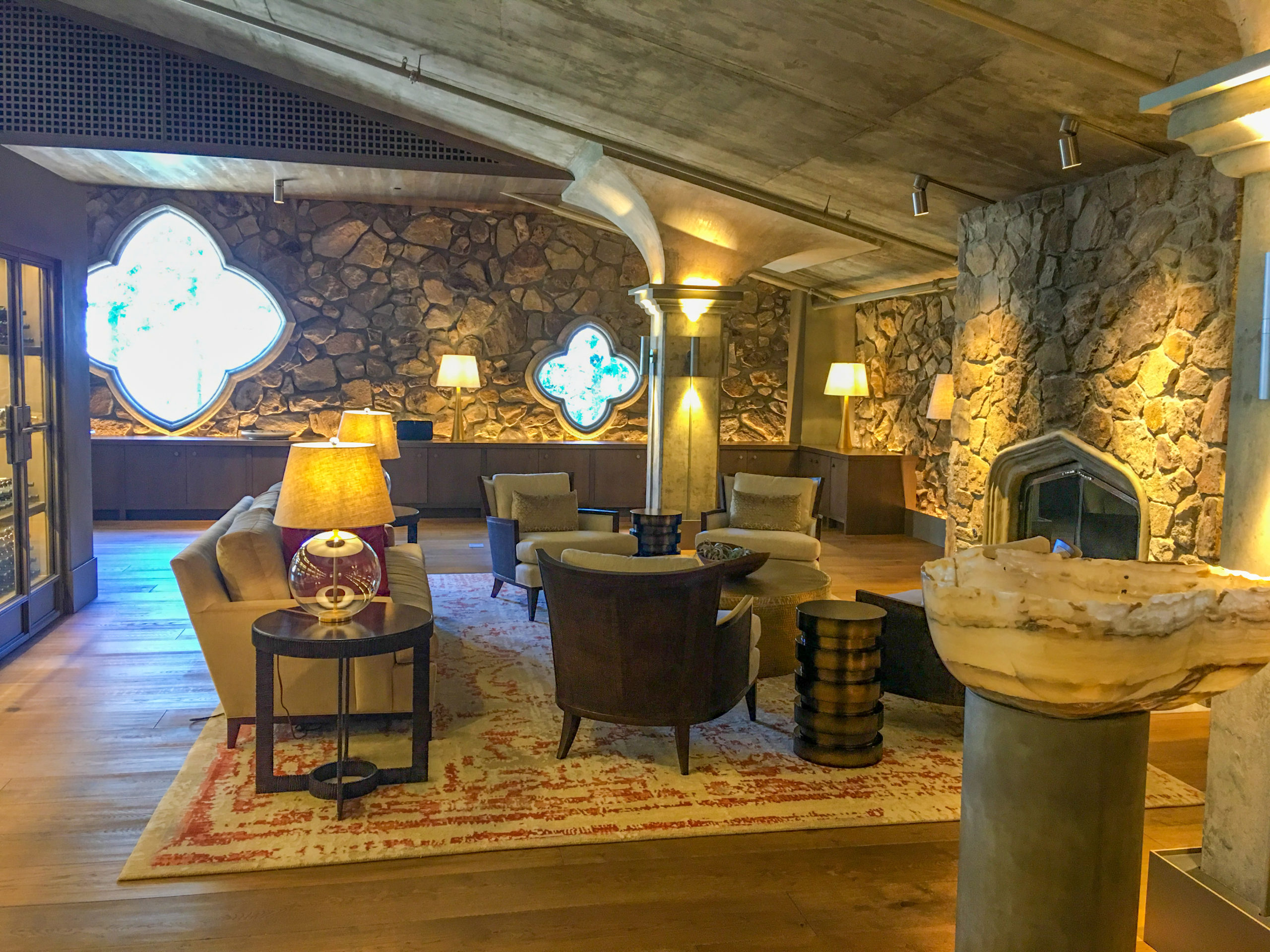 Christopher Carpenter is currently the winemaker at Lokoya, Cardinale, La Jota, Mt Brave and Hickinbotham Wineries. At Lokoya, Christopher creates four Cabernets from four different Napa appellations using the same technique allowing each terroir to speak for itself. This stunning winery is the perfect place to taste exceptional and collectible Cabernet Sauvignons. Tastings at Lokoya are by appointment only.
Amici Cellars
Wineries are around every corner in Napa Valley; but for another intimate experience, visit Amici Cellars. Amici has something for everyone and is all about savoring wine with friends and family. Melissa Devore, Executive Vice President, says, "Amici Cellars has no curfew and no limits, and we want to be approachable to everyone at different price points." Amici offers a variety of wines. The entry-level brand "No Curfew" is fabulous for what I would consider the "Wednesday night wine," and the middle-level brand "Olema" is moderately priced and marvelous for a weekend dinner with friends. Finally, the elegant premium wines listed under the brand "Amici" are perfect for special occasions. Private outdoor tastings are available by appointment.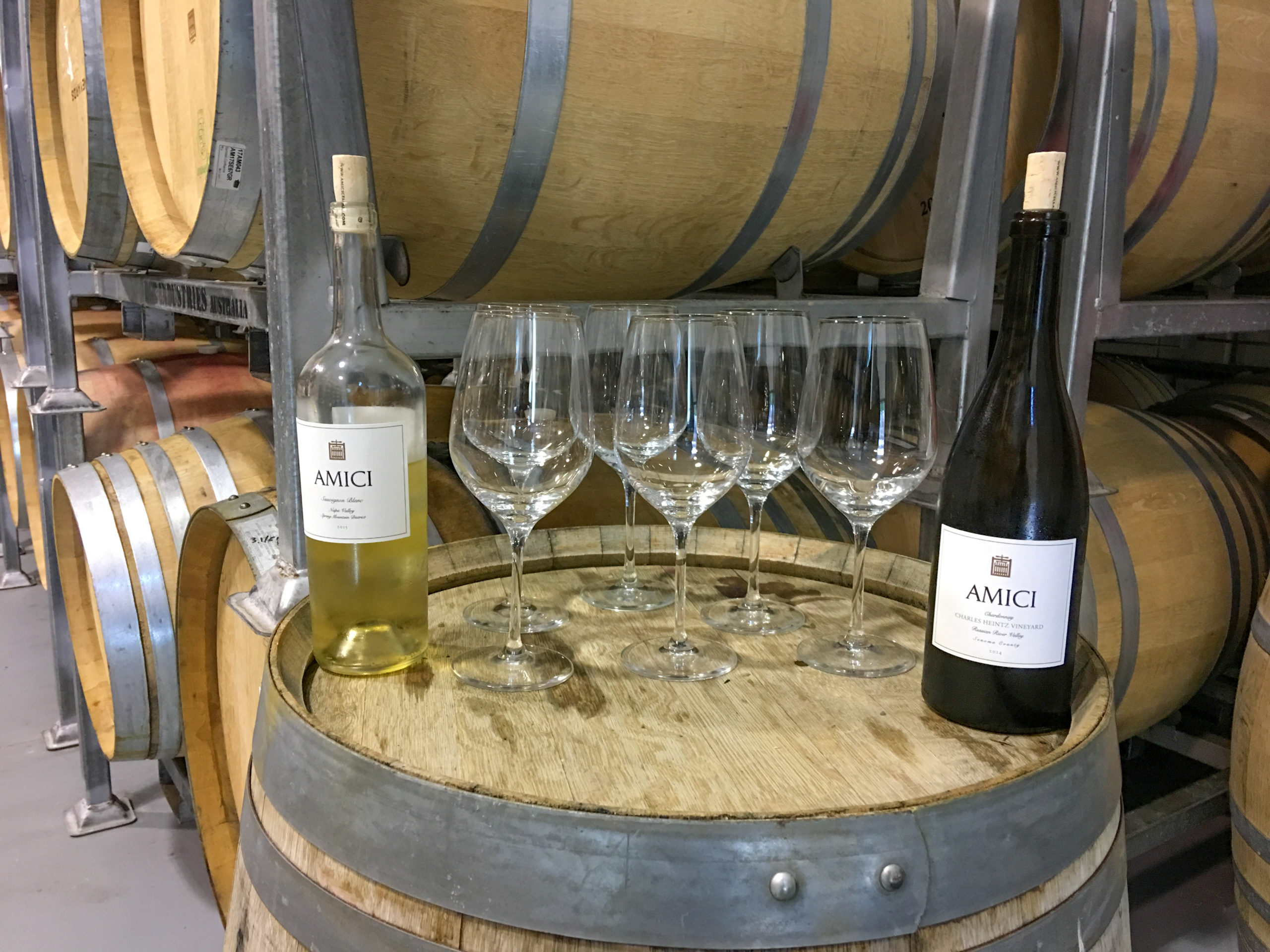 Want to Compare Wine Regions?

Check out my recommendations for what to do, where to stay, and where to taste in Willamette Valley, Oregon and Sonoma, California. Or give us a call if you're ready to plan an amazing wine country vacation!
This article was originally written for A Luxury Travel Blog.
CIRE Travel is a full-service travel agency headquartered in New York, NY. Our expert team supports clients across the country and around the world.
---
Where in the World Do You Want to Go?
Inspired to plan your next weekend getaway, vacation or trip of a lifetime? See that form below? That's all it takes to begin your next epic travel story.