Buckle up, readers. If you've dreamed about going on a safari in Uganda led by the absolute best native guides, this story of Abiaz Rwamwiri and his company, Africa Wild Explorations, will take you on an adventure. It's a tale of local pride, conservationism and passion. It's a matter of walking the walk and talking the talk to give luxury travelers an authentic, immersive experience in the East African countryside.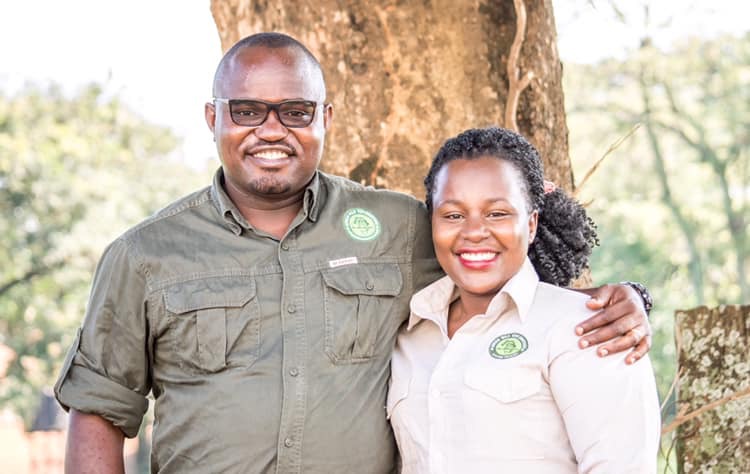 Abiaz Rwamwiri with wife Doreen
We connected with Abiaz one early Monday morning (early evening his time) to learn firsthand about him and Africa Wild Explorations. And, we share his story in his words because frankly, no one tells it better.
Tell us how Africa Wild Explorations went from an idea to the safari company it is today.
I spent more than 10 years working with two United States Agency for International Development (USAID) Programs, supporting the Uganda Wildlife Authority to improve our National Parks management, develop tourism products, create and implement marketing strategies, establish community enterprises and link them with the parks to benefit from sustainable tourism and minimize human-wildlife conflict.
Much of my time I spent walking through fields, and I developed a passion for wildlife and the surrounding communities. I was trained as a journalist, but never thought of being the voice for wildlife. Whenever I was in the parks, I saw travelers put in vans that broke down and the guides and drivers didn't have permits. A visitor not getting value for their money is not good for Uganda or our tourism industry.
I saw this as an opportunity to provide luxury, experiential, tailored small-group and private safaris that give the best wilderness experiences in Uganda and Rwanda. I handed in my resignation to avoid conflict of interest and went for six months of eco guide training with the highly regarded EcoTouring. Like any family-owned startup, I went on every one of our safaris, and people began to know my name instead of the company's.
For more than eight years, we have been arranging authentic journeys, helping travelers explore hidden treasures and incredible wildlife sightings, and learn about different endearing cultures and legendary traditions.
We will always stay a small company, but will also bring better for travelers. Our partners reach our high standards. Accommodations are carefully selected based on their location with incredible wildlife sighting and quality to give travelers privacy, exclusivity and ultimate comfort in the wild. Our own team inspects kitchens, and we pay for our experience when visiting to ensure they pass our checklist. Americans are a market I enjoy dealing with. We raise our standards to ensure they are happy. If you can impress an American, you can impress anyone.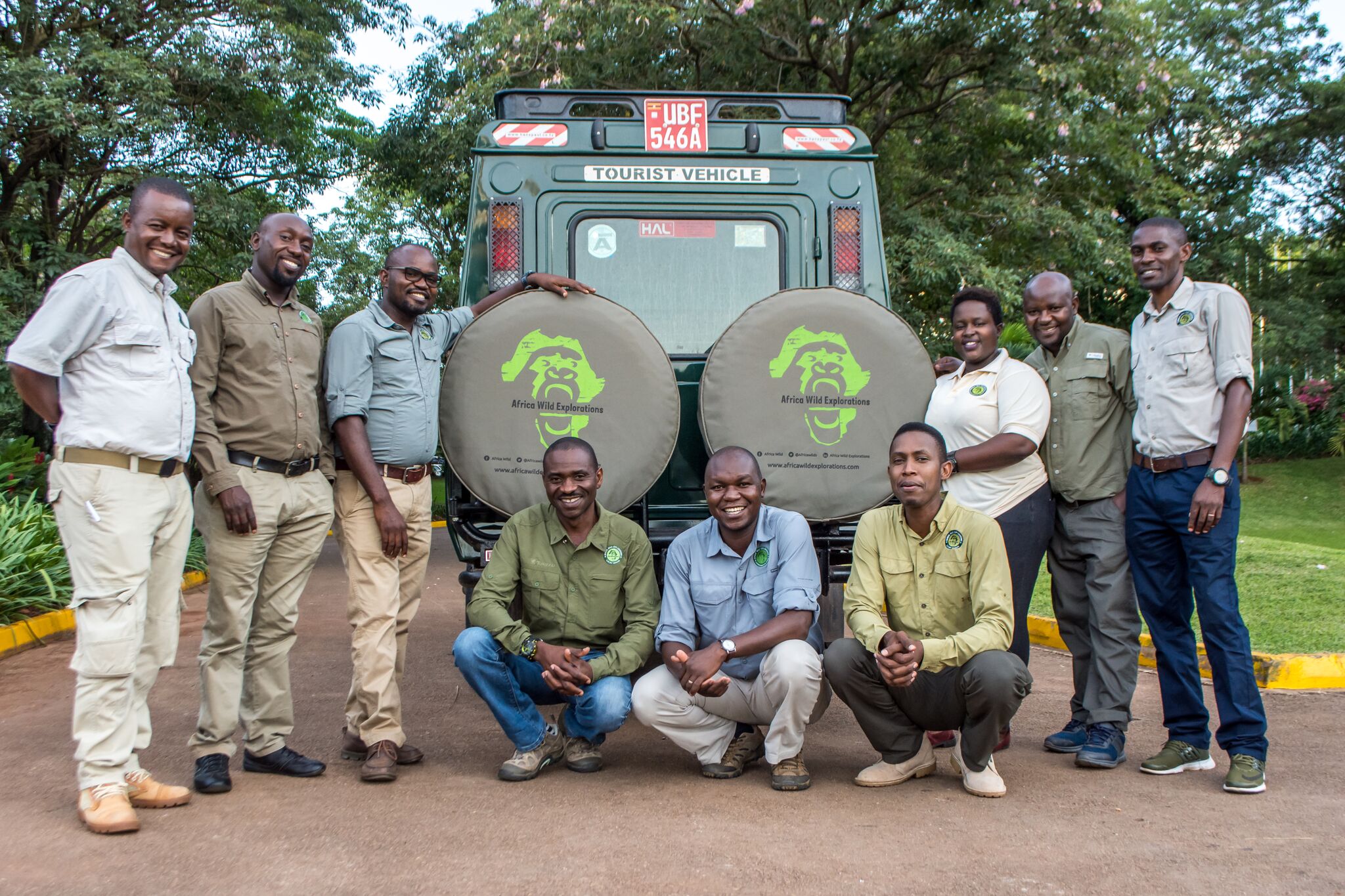 It's not been a smooth road, and my family endures time away from me. I spend nights in the office, but this has to be done right if our brand is to last forever. Africa Wild has positioned itself as a leading responsible safari company that ensures that our safaris make lasting differences, especially to local communities who pay the ultimate price for the survival of wildlife.
Safaris are meant for those who want a wildlife adventure of a lifetime. What role does the guide play in making that happen and making it a transformative experience?
If you look at safaris online, it's the same cookie-cutter experience. How we have positioned ourselves over the years is that our guide stays with travelers throughout the whole experience—same hotels, meals, boats, gorilla and chimpanzee tracking. It's through these connections made, suggesting special programs and safaris to meet a group's wishes and taking pride in our guides that make our experience better.
We have a team of the best guides in East Africa. Seven out of 18 of our guides were park rangers, and their knowledge makes Africa Wild the best. To share information is why we keep our guides with our guests. When our guides are on a tracking experience taking care of the group personally, there are questions asked and answered that normally wouldn't be. Guest not just see gorillas, but experience them. Everyone can buy the best safari vehicles like ours, but our guides make the experience.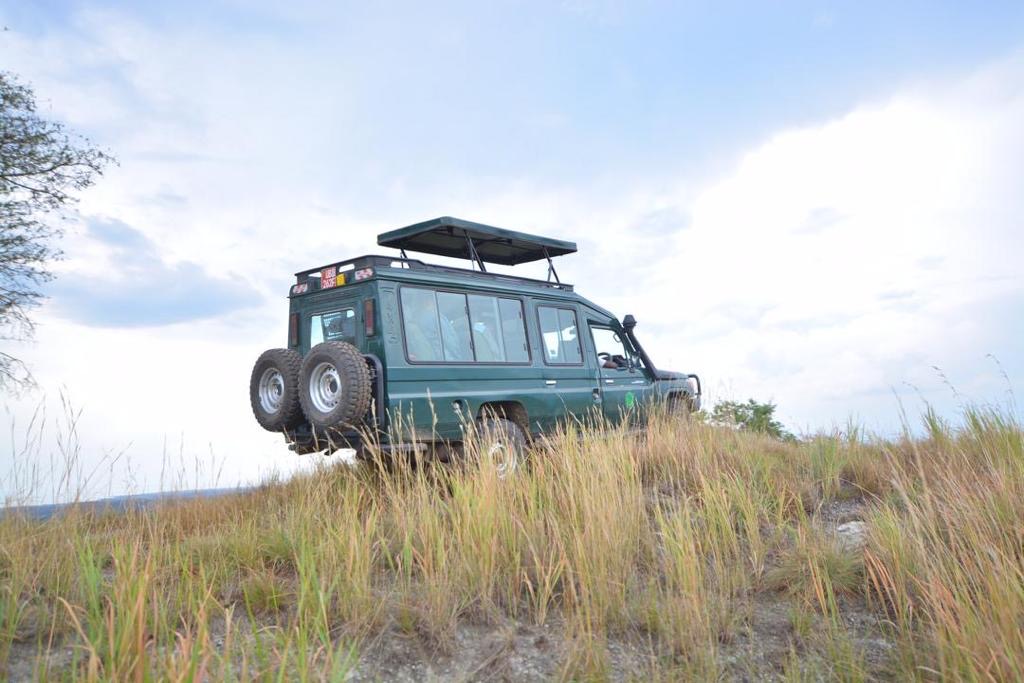 Our customized and spacious safari vehicles have complimentary Wi-Fi for instantly sharing a safari moment with friends all over the world. Safety is our top priority. We ensure that our vehicles are in the best mechanical condition. All our guides have extended driving experience, defensive driving skills and level 3 first-aid training. We sign up every client on the AMREF Flying Doctors Rescue Insurance Plan for emergency interventions, and we cover ourselves and travel partners with up to USD $5M public liability insurance, covering the whole world including North America.
Experiencing animals on safari is such an emotional moment for travelers. Tell us about a recent touching moment you witnessed with a guest.
Chimpanzees and gorillas are so entertaining, and it's emotionally engaging every time to lead a private safari. I had this couple from Denver, Colorado in Rwanda watching silverbacks feeding up in a bamboo tree. Another juvenile mountain gorilla swung down the tree to the man's shoulder. It was so interesting. Out of nine of us, it was this man who was chosen.
Jane Goodall, English primatologist, anthropologist and animal rights activist. You know her?
I met Jane when I worked with USAID. She has a nonprofit in Uganda that provides grants to support chimpanzee research and habitat rehabilitation. I kept connecting with her whenever she was in Uganda. We provide her with complimentary handling and transportation. It's part of my personal relationship with Jane and our corporate responsibility to support her.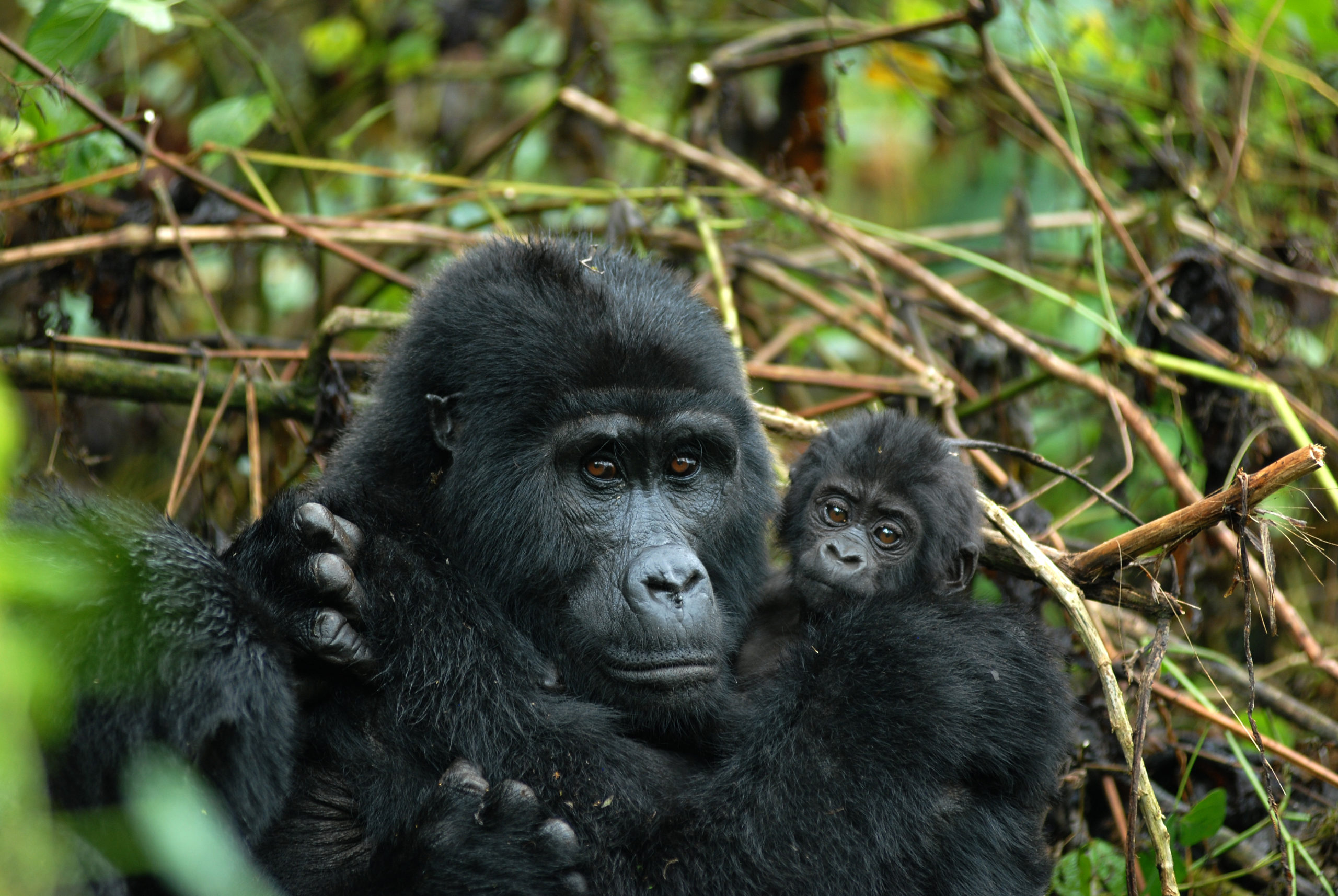 Africa Wild has its own nonprofit. Tell us about it.
In January 2018, our directors founded Care for Rangers, a nonprofit NGO that supports forest and park rangers, local dedicated men and women who chose (they didn't have to) a career to care for Africa's treasures. With increased armed poaching due to high demand from profitable illegal wildlife trade, African rangers battle with poachers each day to safeguard wildlife. In the process, they get injured, while others lose their lives. We commit $100 of each safari sign-up profit to take care of these wildlife heroes and their families. Our donations are keeping 8 children of fallen rangers in school.
CIRE Travel's Connections are the Difference Between Cookie-Cutter and Safaris Like Africa Wild's
Like Abiaz said, "If you look at safaris online, it's the same cookie-cutter experience." With our focus on concierge-level service and luxury travel, every day we count on our connections around the world to find the best of the best for our clients.
We have our friends at Kartagener Associates Inc. (KAI) to thank for introducing us to Abiaz, his company and his passion. And, KAI and Africa Wild are just one of the relationships we rely on to create your dream trips and travel experiences of a lifetime—nothing cookie cutter, everything personal and local. The world is big place, and the CIRE team personally travels everywhere from Australia, southeast Asia and South America to Europe and Africa to offer you firsthand knowledge. Using our insights and connections, let's explore how we can make the most of your upcoming journey. A safari in Uganda, perhaps?
CIRE Travel is a full-service travel agency headquartered in New York, NY. Our expert team supports clients across the country and around the world.
---
Where in the World Do You Want to Go?
Inspired to plan your next weekend getaway, vacation or trip of a lifetime? See that form below? That's all it takes to begin your next epic travel story.