It seems like Hawaii is on everyone's list. And if it's not, it should be! The Hawaiian Islands are the perfect choice for a luxury getaway: honeymoons, babymoons, luxury vacations, romantic getaways, and even corporate groups. Whether you're ticking off all 50 states, or just want to experience that aloha culture, a visit to Hawaii will not disappoint. For CIRE leisure advisor, Esther Klijn, it was on her list…twice! Just last month she visited the capital island for the second time. The first time was a quick, 3-night stay, but this time, she stayed for an entire glorious week. "There's much more to Oahu than just Honolulu and Waikiki." Read on for what kept Esther busy in The Big Pineapple and beyond…

The Hotel
"I stayed at the Laylow, Autograph Collection which is part of the Marriott family. The location could not be better for all the things we wanted to do. While the Laylow is not beachfront, it's the prefect property for those who have done Oahu previously and are looking for a great home base to explore and eat their way through the island. (And it's less than a 10-minute walk to the beach.) At night, the hotel had excellent live music performances at the Hideout bar, transforming into quite the scene with a mix of tourists and locals alike. Parking in Honolulu is a nightmare so the valet service at the hotel was a godsend."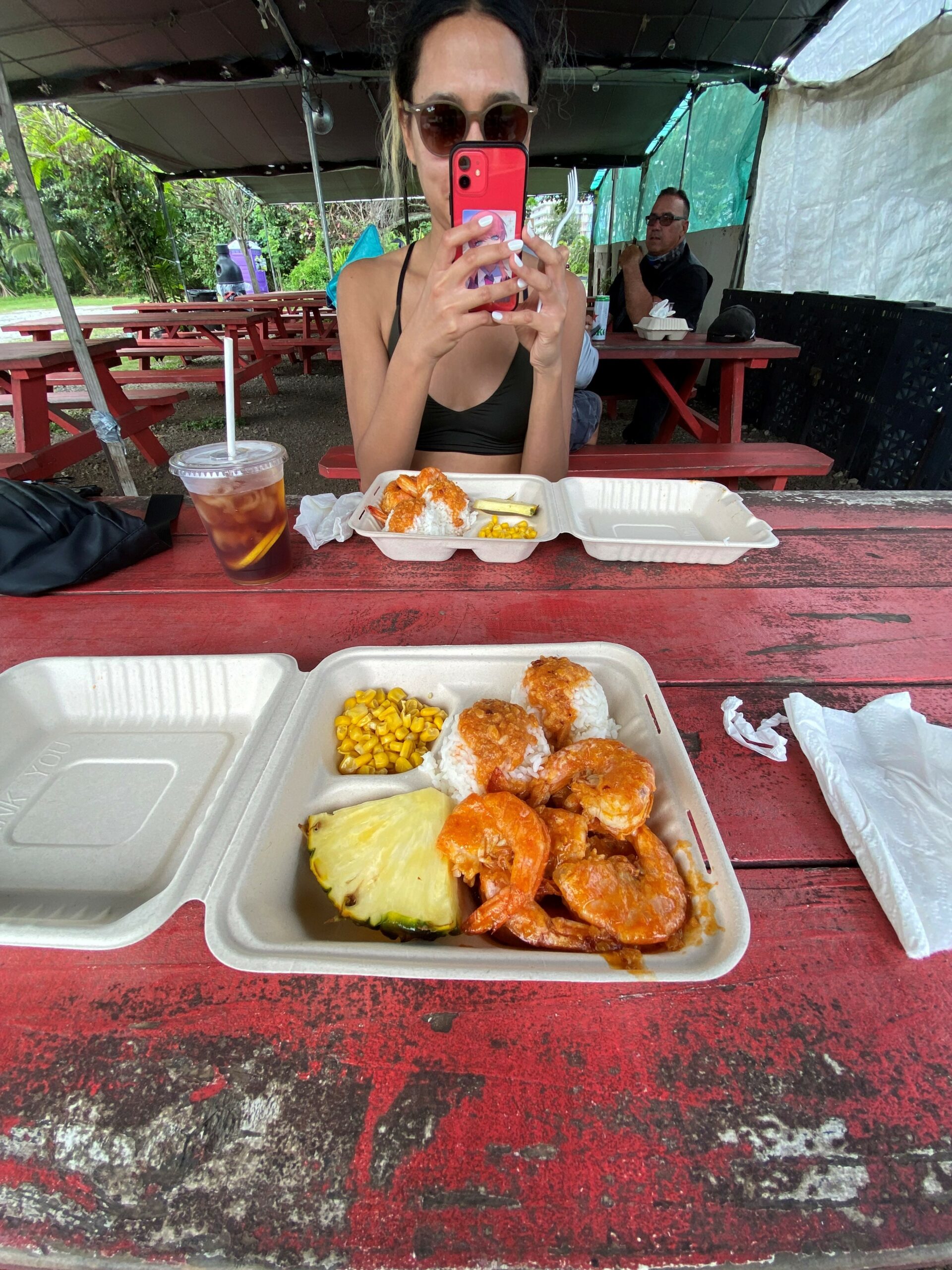 The Food
"I would need an entire excel sheet to write down all the wonderful places to eat in and around the area, but here are my top three:
Ono's Seafood is the only place I ate at more than once during the trip (maybe three times but who's counting?).
Visit Sushi Murayama for a 12-14 course omakase which plays out to 24-28 courses due to the size of the fish they use. Case in point: When they ask you for small rice or regular rice…do small rice, trust me, your stomach will thank you later!
Ginza Bairin Tonkatsu & Yoshoku Bistro is a must. If a dinner reservation seems impossible to nail down, lunch is equally as delicious!
"The best coffee in Waikiki? Island Vintage Coffee. I still dream about their iced oat milk lattes."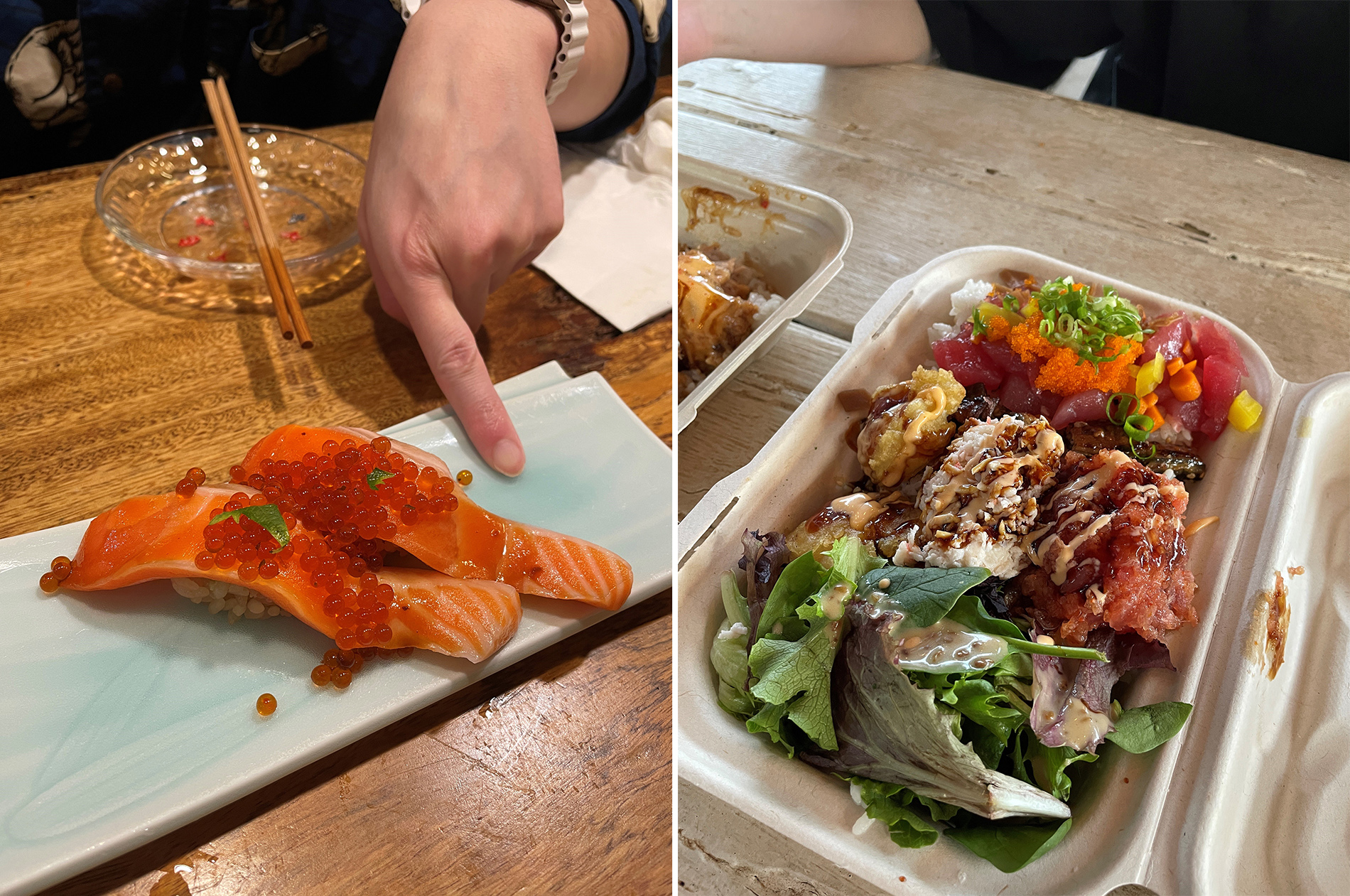 The Beach
"A trip to Oahu is not complete with our exploring the North Shore. Sunset Beach is a beach out of magazines; golden sand, crystal blue water, and surfers hitting the big wave surf as it was peak winter swells for the North Shore. Shark's Cove was Poseidon's swimming pool (water shoes recommended). At low tide there's a massive tidepool with tons of sea life and the calm shore makes for great snorkeling as well. After a long day in the sun, the food trucks beckon and there's no reason to only choose one. My faves are Ray's Kiawe Broiled Chicken and Hale'iwa No 7.
"And, of course, a dip on Waikiki beach is a must! Waikiki has some of the warmest water and most palatable surf. If you're looking for lessons or even some great board rentals, highly recommend the folks at Moniz Family Surf, super friendly, perfect proximity to Waikiki Beach, and excellent quiver to rent!"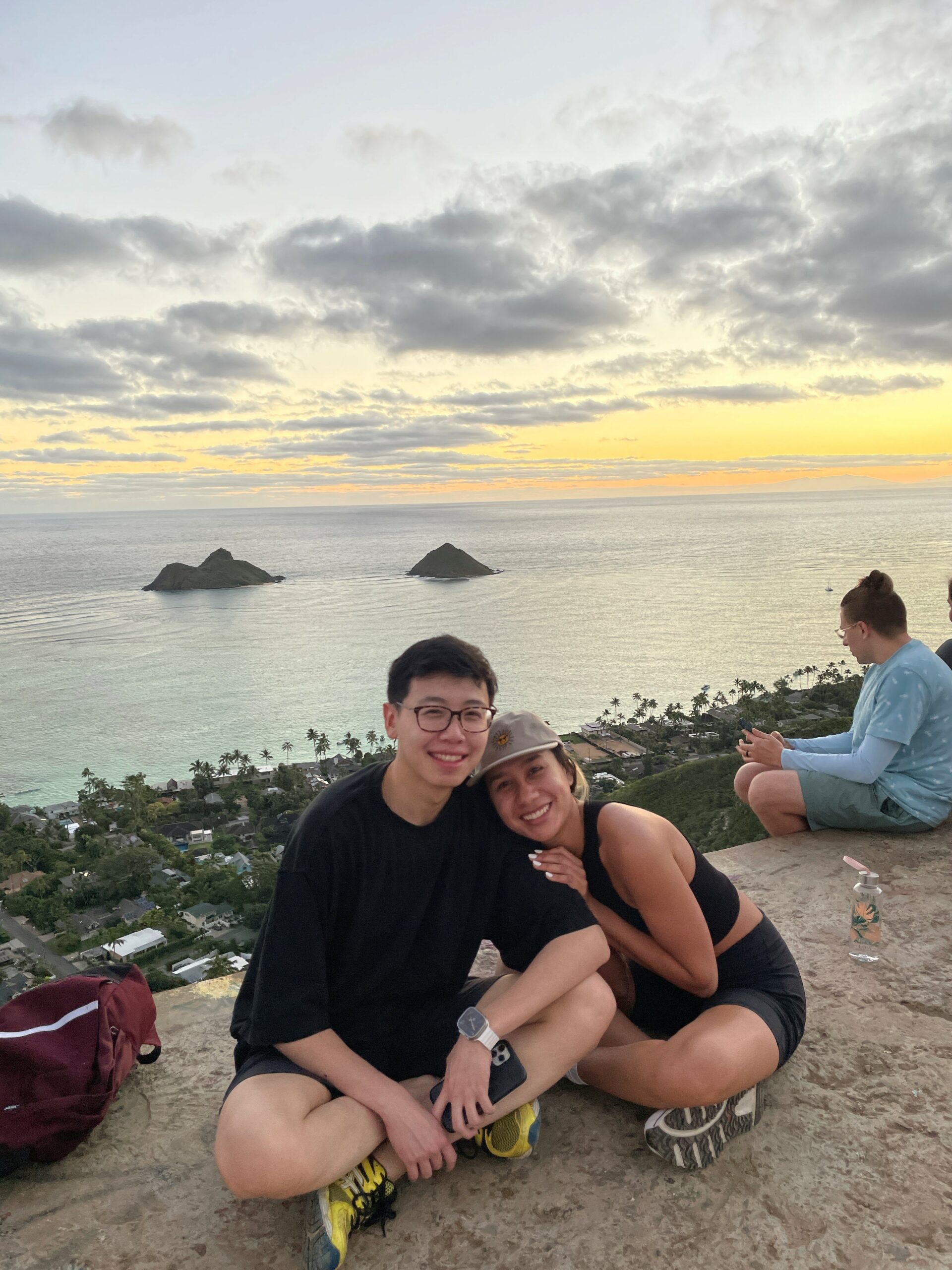 Don't miss…
"Exploring the east side and Kailua for a day! If it's cloudy and cold in the west, then you can count on sunshine on the east side! This is the side of the island for a drive, super scenic and a lot of the roads hug the coastline. Need a good sunrise hike but you haven't hiked in 3 years? Lanikai Pillbox Hike is perfect! Ho'omaluhia Botanical Garden Visitor Center are a great drive and walk about; the foliage makes for the freshest air and beautiful views over the mountains. If you want to see sea turtles and Obama's house in the same day, Kaiona Beach Park will be your go to (once upon a time, voted one of the top 10 beaches in the world!). Made your way further north than you anticipated and are now starving to death? Aloha Shrimp is there for you. End your day with the perfect sunset at Spitting Cave. (Shoes with some good traction recommended as there's wet leaves along the steps down.)"
Ready to start planning your luxury vacation to Hawaii? Esther is ready to help! Drop us a line!
CIRE Travel is a full-service travel agency headquartered in New York, NY. Our expert team supports clients across the country and around the world.
---
Where in the World Do You Want to Go?
Inspired to plan your next weekend getaway, vacation or trip of a lifetime? See that form below? That's all it takes to begin your next epic travel story.