Hello CIRE friends! Amy here… I don't want to make you jealous, but I'm headed to ITALY this week! And specifically, one of my favorite cities in the world, Florence. I've been to Firenze three times before: once on a solo trip in 2007, again in 2008, and most recently with my husband and a dear friend in 2014. This time, I'm going with my mom and two sisters for a girls' trip, which is kinda funny because my husband thinks Florence is a city best enjoyed by women. In fact, he wrote this blog post after our 2014 trip (during our year-long trip around the world). I hope it makes you chuckle! Ciao!
***
My wife has done a lot of things for me on this trip. While she enjoyed Brazil and the World Cup, it wouldn't have been on the top of her list without me bugging her about it. And a daytrip to Villefranche-sur-Mer on the French Riviera, which involved a great seaside lunch and an afternoon on the beach, was really just a disguised search for the chateau where the Rolling Stones recorded "Exile on Main Street." I got away with that one because, well, it's the French Riviera, so who's asking questions during a slow, sunny drive along the coast? But dragging her to the dreary north of England for a Manchester United match in October will not be as sunny, and there are no beaches to disguise my true intentions.
So, when Amy said she wanted to return to Florence, I agreed without hesitation. Amy loves Florence. She's been there twice before and was excited to show me "her" Florence. Moreover, we'd be joined by our friend Val, who also loves Florence. I'd been there before as well, and remembered climbing to the top of the Duomo, and thinking that was pretty cool. So, I was happy to return. But let's face it: Florence is a city best enjoyed by women.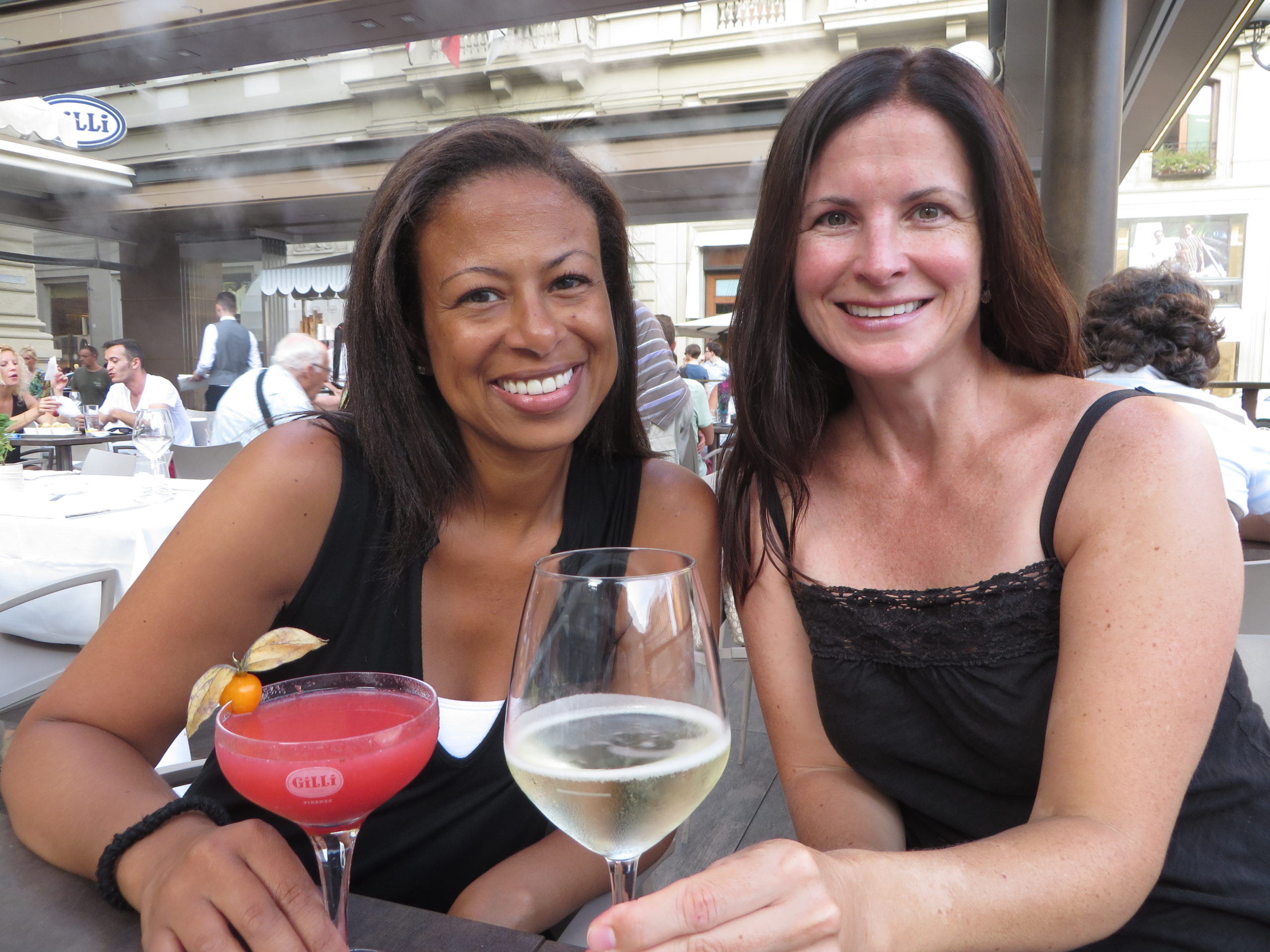 And I get it. It's got everything women love – cute little shops, flowery paper, winding European streets, sidewalk cafes, designer stores, stone-washed sunsets, and friendly Italian men bringing them hot chocolate in a little cup. It's like chick-flick Disneyland. In fact, here's an actual quote from our time in Florence:
"This reminds me of 'Under the Tuscan Sun.'"
"I was JUST thinking that!"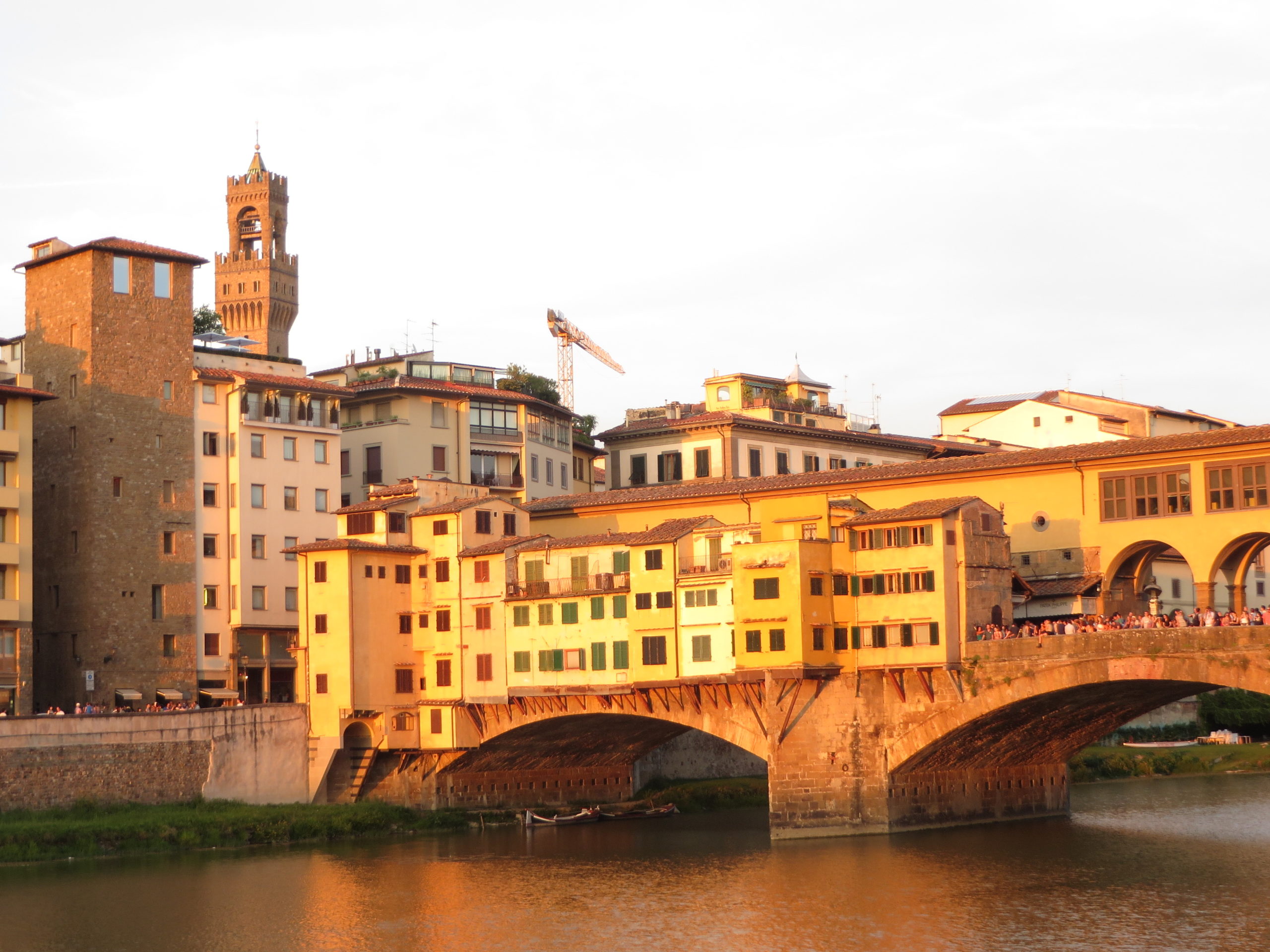 You'll see groups of young women, groups of younger women, families on vacation, or couples with weary husbands toting designer shopping bags sitting exhausted in the "man chair" at the Gucci store. You don't believe me? Just look at these poor slobs:
What you won't see is groups of guys. I can honestly say I've never had a friend call me up and say, "get excited, dude, because for my bachelor party we're all flying to FLORENCE!!" When I visited Florence during a study-abroad in college, the guys and I would go out and basically grab a beer, eat a slice of pizza, play video games, and then have a gelato on the way home. There were no trips to the Prada store, and we didn't spend a lot of time looking at maps and reading blogs to make sure we found the best tripe sandwich in town. Traveling with two women is different. In fact, here's an actual quote from our time in Florence:
"It's a soap and perfume store from the 16th century!"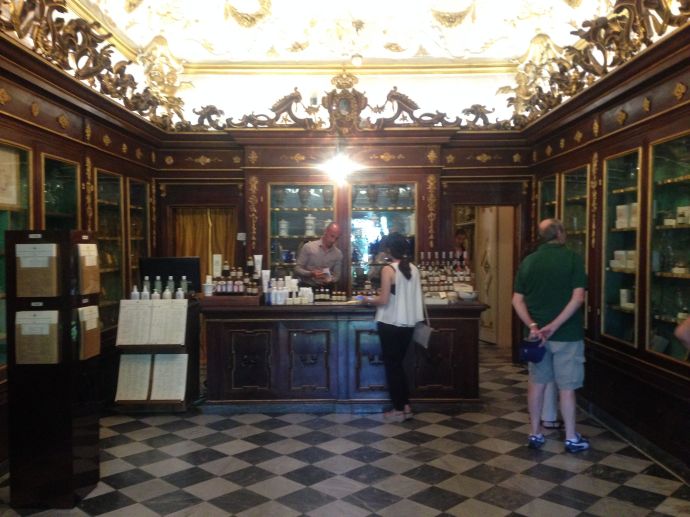 That's not to say I didn't have a good time. I did! Those sidewalk cafes? They serve great cocktails and beers, notably the Negroni and the Aperol Spritz. Plus, Amy and I went to the top of the Duomo again. It was as awesome as I remembered it.
And all the research Amy and Val did to find the best places to eat? We ate some fantastic meals. We also went to the Uffizi Gallery and the Accademia, great museums filled with Renaissance art.
But there are other museums in Florence as well. Did you know there's a Gucci Museum in Florence? Okay, then did you know there's also a Ferragamo Museum? Amy calls them "the other great masters." I had no idea. But I sure know about them now…
And speaking of museums, here's an actual quote from our time in Florence:
"I know it's trite, but the David is my favorite artwork of all."
So…let's talk about this David thing for a minute. If the Mona Lisa was topless, and I spent a half-hour gawking at it, and taking photos of her bare chest, my wife would start asking a lot of serious questions. But the David is a masterpiece, and his muscular body, his chiseled abs (literally!), and his full-frontal wangitude are worthy of hours of contemplation, lurid close-up photography, and in-depth discussion.
Listen, I'm not trying to be sexist here, and the whole "men-and-women-are-different" schtick is as old as Genesis (pre-Phil Collins). It's just that Florence is a city most appreciated, and most loved, by women. And what do you expect, honestly, from the city that was named after the actress who played Mrs. Brady? In fact, here's an actual quote from our time in Florence (by the way, I'm not making this stuff up, I wrote them down):
"Look at the juxtaposition of light on this pretty little piazza."
And for the guys, there are still things to do – great food, history, architecture, and, if you're into it, you can get some very nice upscale shoes. In fact, here's an actual quote from our time in Florence:
"Where's the stuff for the dudes?"
I said that to Amy when we were in the Ferragamo store. I think that pretty much sums it up.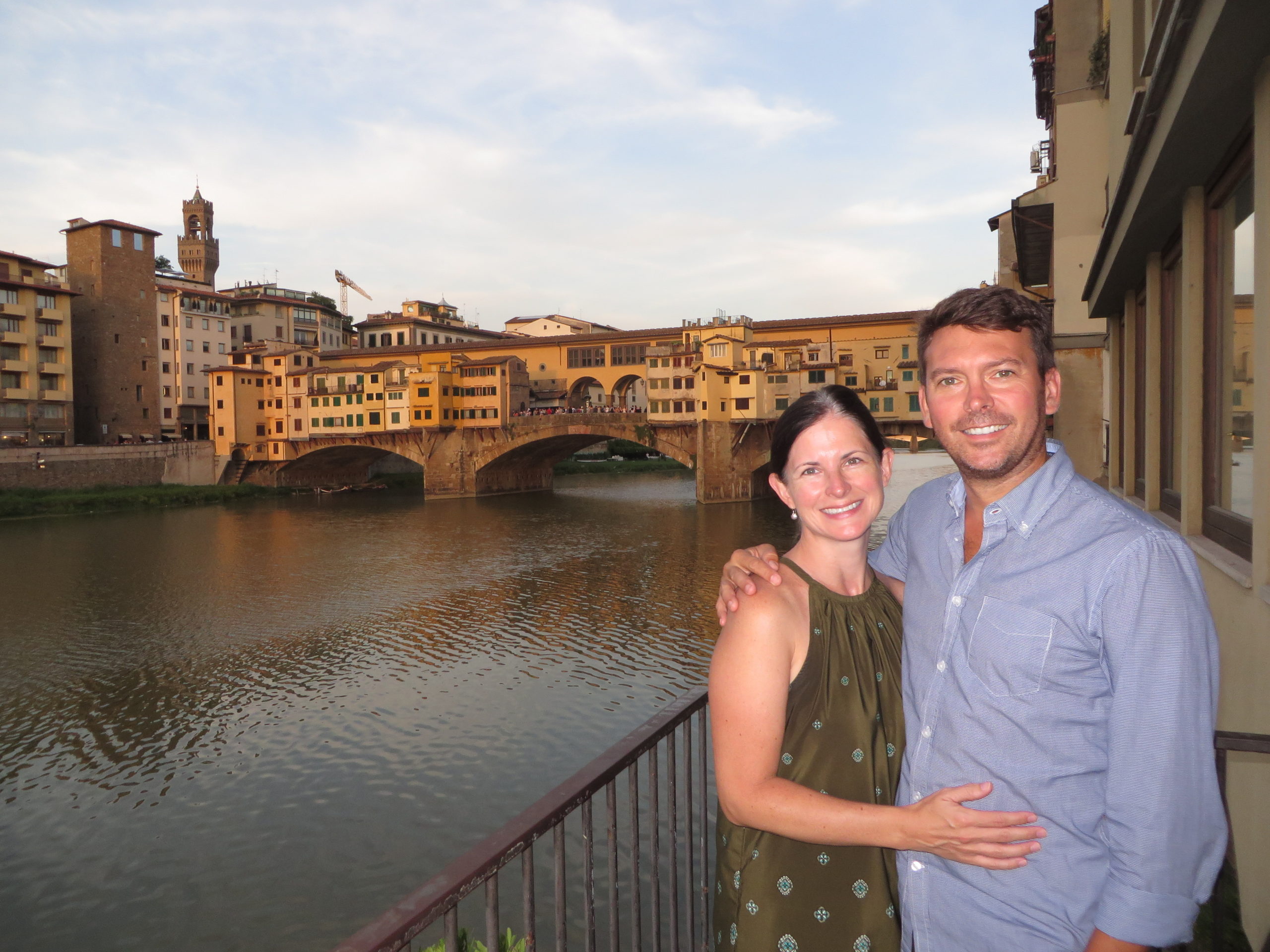 ---
Where in the World Do You Want to Go?
Inspired to plan your next weekend getaway, vacation or trip of a lifetime? See that form below? That's all it takes to begin your next epic travel story.