Is anyone else out there parenting teenagers? Fun times, indeed. If you didn't pick up on my attempt at sarcasm, let me be more clear. It's rough on multiple levels. Grade point averages, shifting friend groups, and acne are a few that pop (no pun intended) to mind. Not to mention the overarching state of the country. If being a teenager is tough, parenting one is tough times ten.
I'm writing this article from the patio of my favorite DC coffee shop. Spring is in the air—it's a gorgeous day in the district. Two middle-aged women are seated next to me and (I kid you not) they are discussing colleges, college acceptance rates, and college essays. College chat. Inescapable.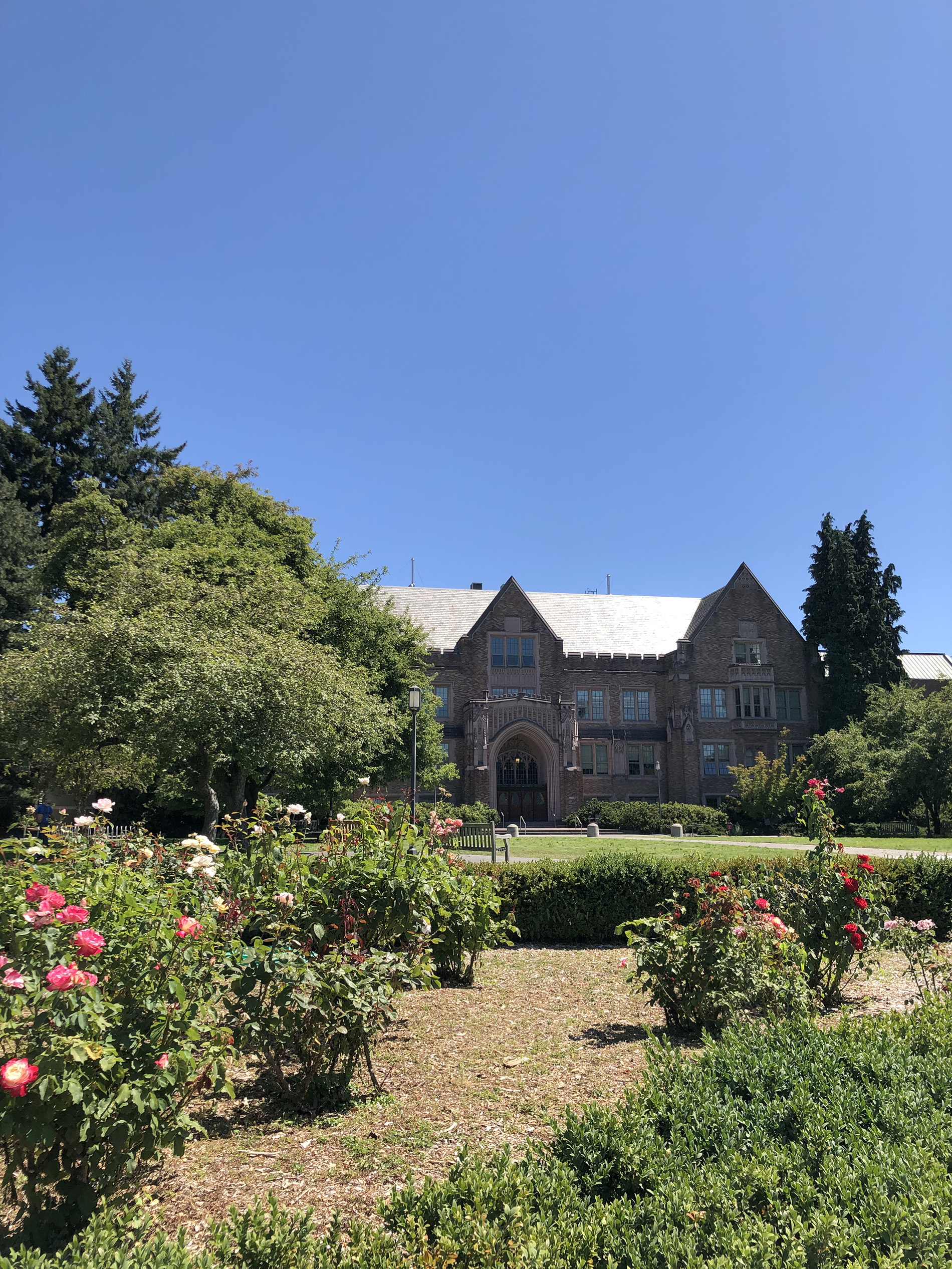 Perhaps I can help mitigate at least one of the stresses of having a teenager in the house—planning college visits. College visits are layered with both logical and emotional parts. Sure we know how to go online and book a college tour. We can organize a date to fit snugly between the family spring break and summer camp dates. But don't underestimate the emotional component. Our kids will soon be out of the house. Fully formed adults, or nearly, at least. While I've known this day would come for 18 years, I still feel emotionally unprepared. It's going to sting.
When I started to plan college visits with my teenage daughter, I enlisted CIRE for guidance. Having Eric Hrubant and a team to help put together the pieces of this semi-complicated, pre-college puzzle was vital.
I poured over college planning websites and formed an outline useful to even the most disorganized, overwhelmed, and terrified parents. A series of strategies to help navigate the process.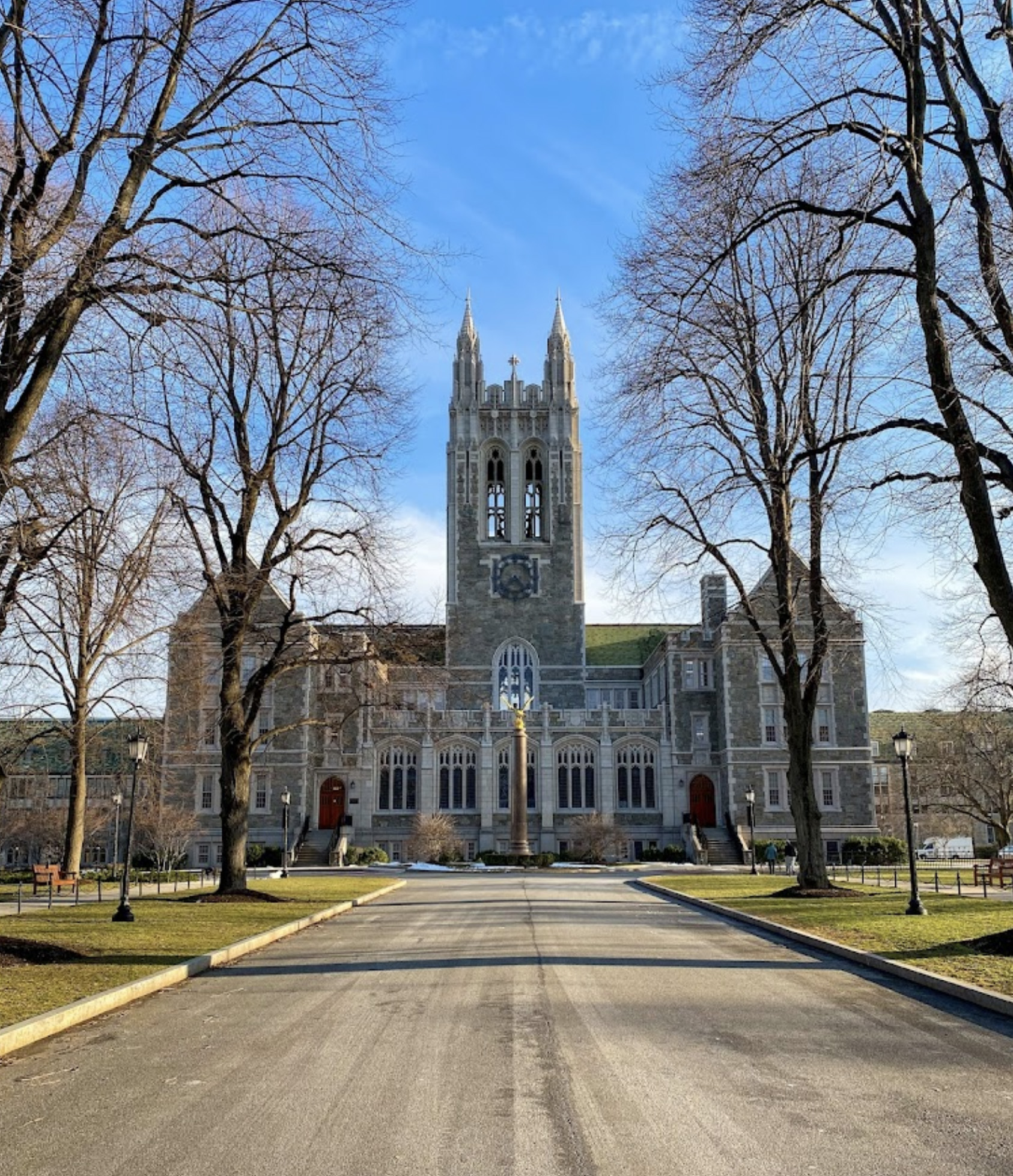 Timing is everything
Planning the ideal time to visit a college campus is key, and that means doing so while school is in session. Why? Imagine having dinner in a quiet, empty restaurant. No vibe or convivial energy to fill the room. No musical soundtrack to pace the meal. That's what it's like when you visit a college campus in the middle of summer. College crickets. That lack of buzz may skew your teen's perception of the school.
Research shows that the best time to visit a college is early September thru mid-October. Chances are that then, the quad will be in full swing. Students will be milling about, throwing a football, playing frisbee, or napping under a mighty oak. It's a chance for your teen to observe a snapshot of typical college life in real-time.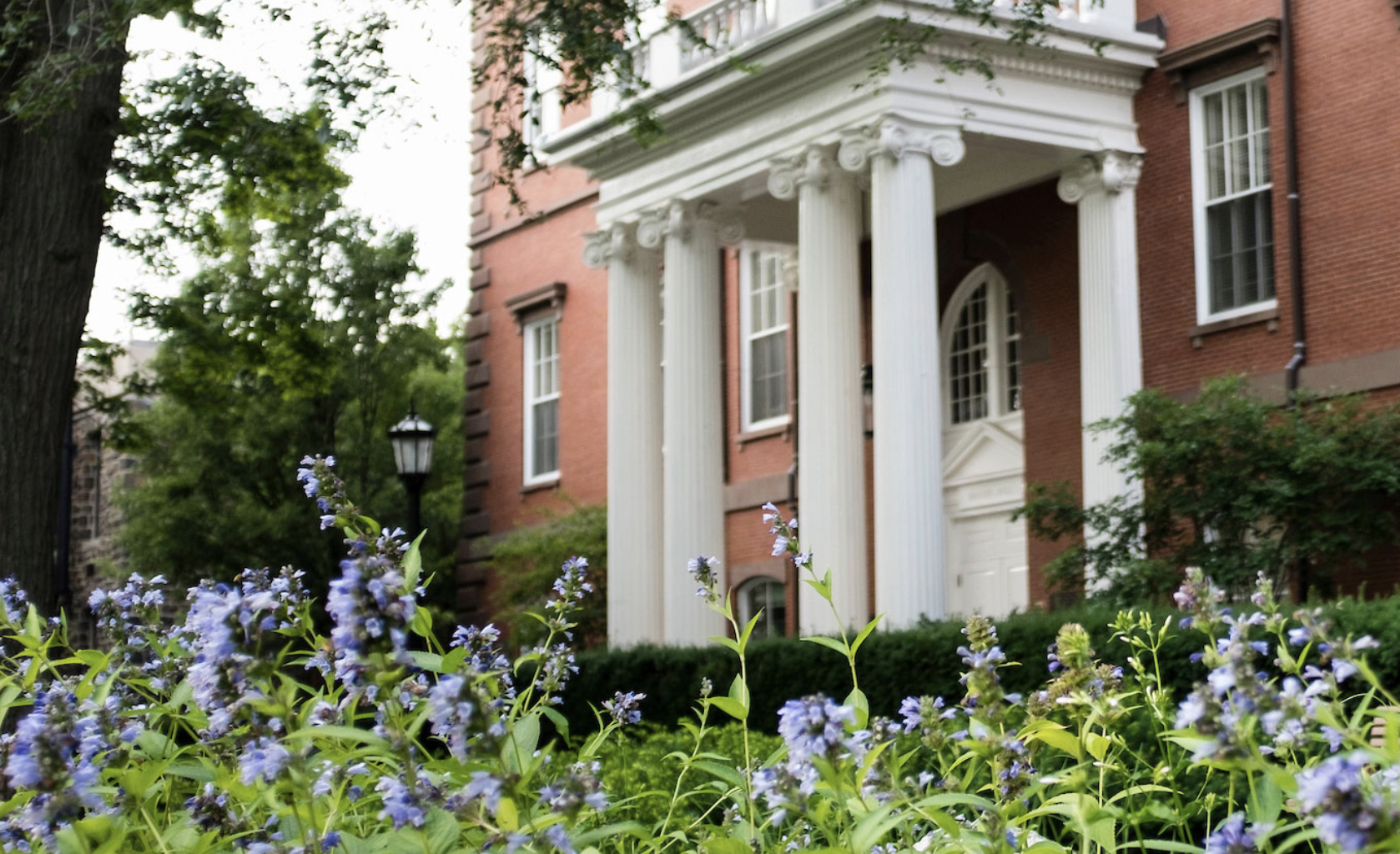 Insider knowledge
Maybe you have a friend whose son or daughter attends the school you plan to tour? When we visited Tufts, I rang up a college girlfriend whose son was a sophomore there. He graciously offered to meet up with my daughter and show her around. I headed off to a local coffee shop and let them take on the campus together.
His insider point of view was a valuable way for my daughter to assess the school. An opportunity to ask questions she may not have felt comfortable asking on a guided tour. A natural way to tell if the college was a good fit. Not having me lurking behind her was surely an added bonus.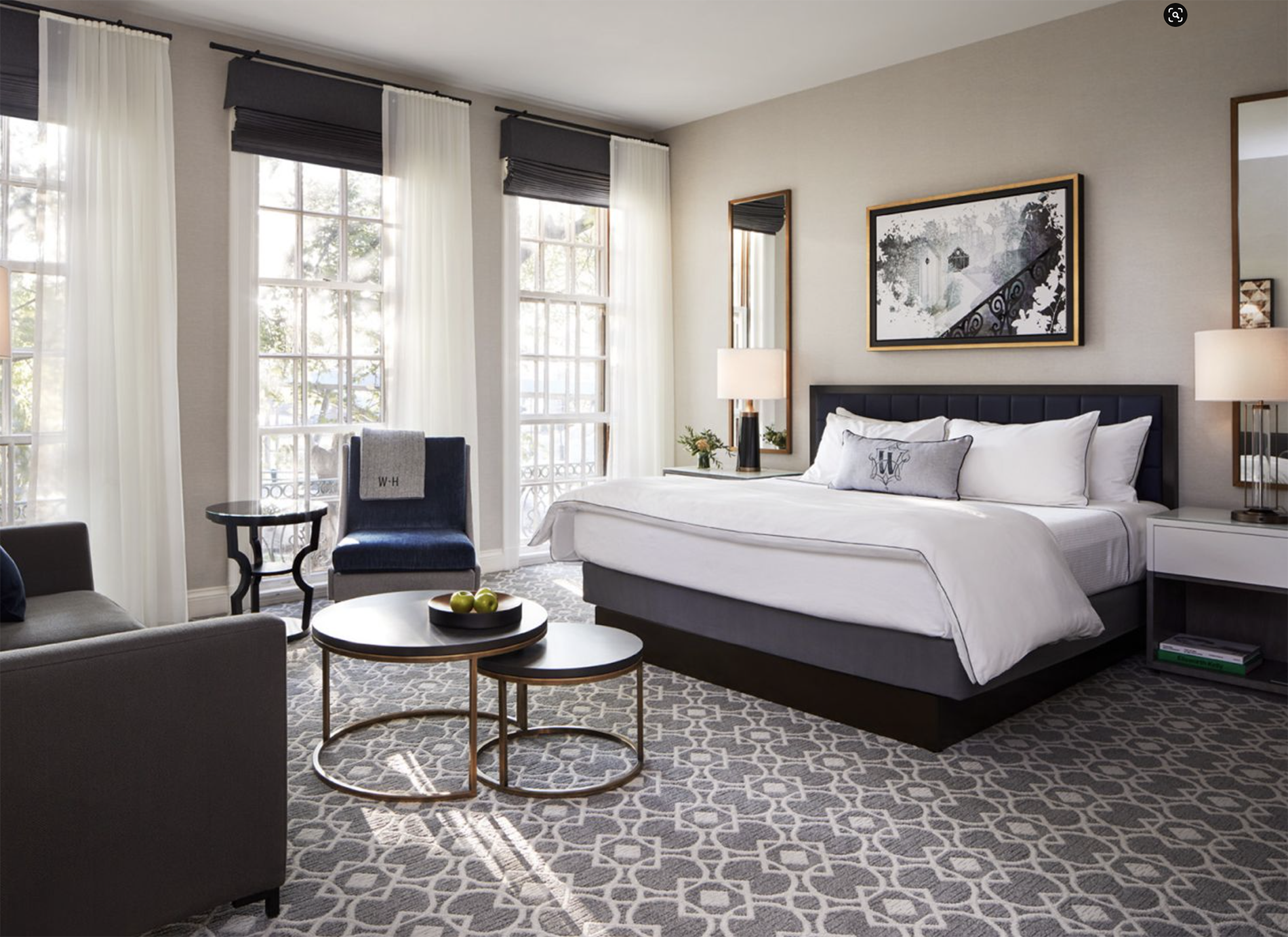 Top Pick, Boston: The Whitney Hotel is a 65-room luxury boutique hotel located in Boston's bucolic Beacon Hill neighborhood. The Whitney had access to wonderful restaurants, shopping, and swoon-worthy architecture.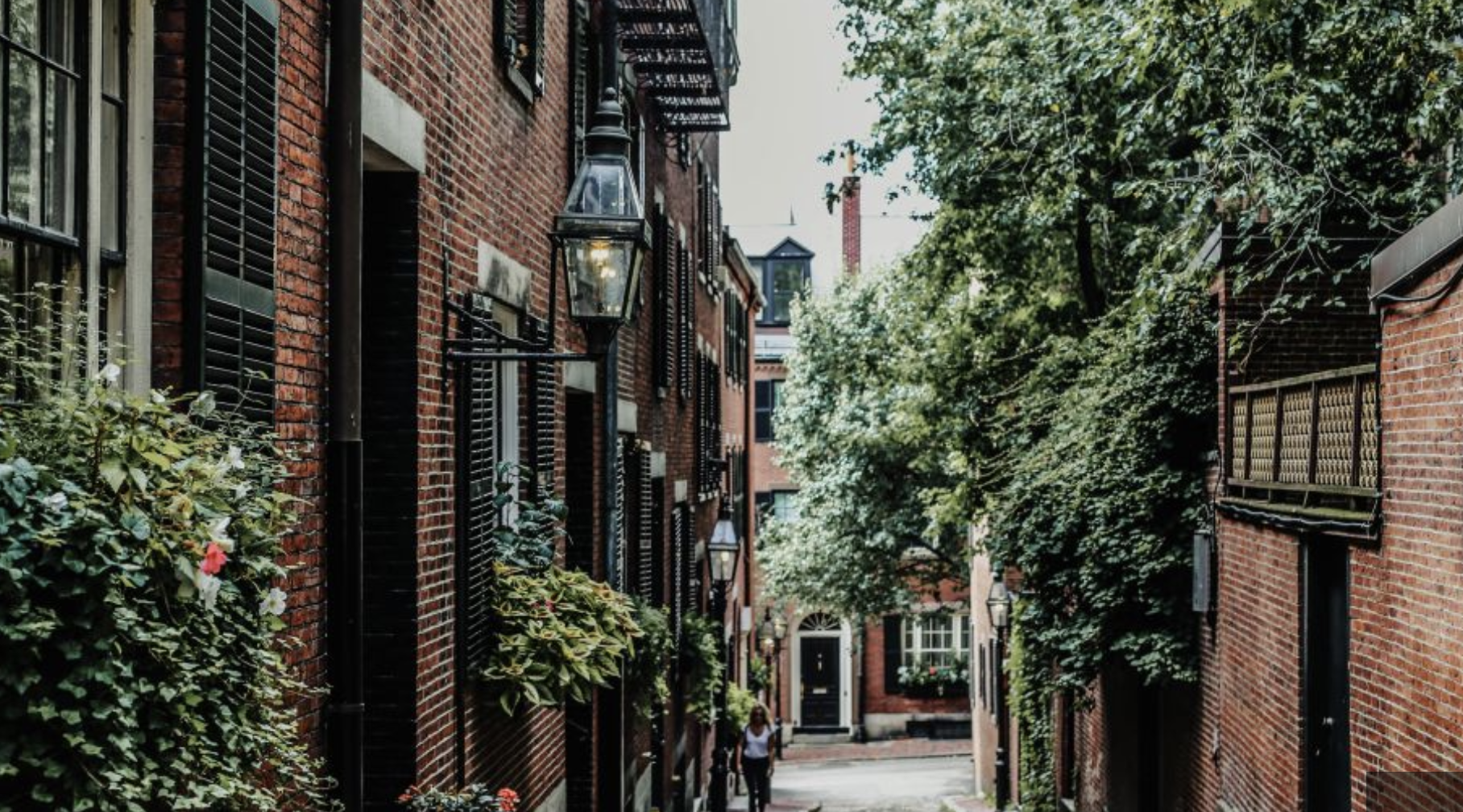 Geography lessons
Once we narrowed down our list of colleges and universities we wanted to see, we focused on a region. It was certainly less stressful to visit the Boston area on one trip, getting in 4-6 schools over a few days rather than skip, hop, and jump across the country.
Consider the fatigue factor while planning. Seeing more than two schools in one day is overwhelming. Build in breathing room. If your teen is exhausted, he or she won't be able to evaluate clearly.
Depending on how much time you have, consider broadening the trip to cover more ground. Take on New England over the course of seven to ten days. Let your favorite travel advisor alleviate the stress of the flights and hotels so that you can focus on the fun stuff. Like where to grab the best coffee. Or dine at a fabulous local restaurant.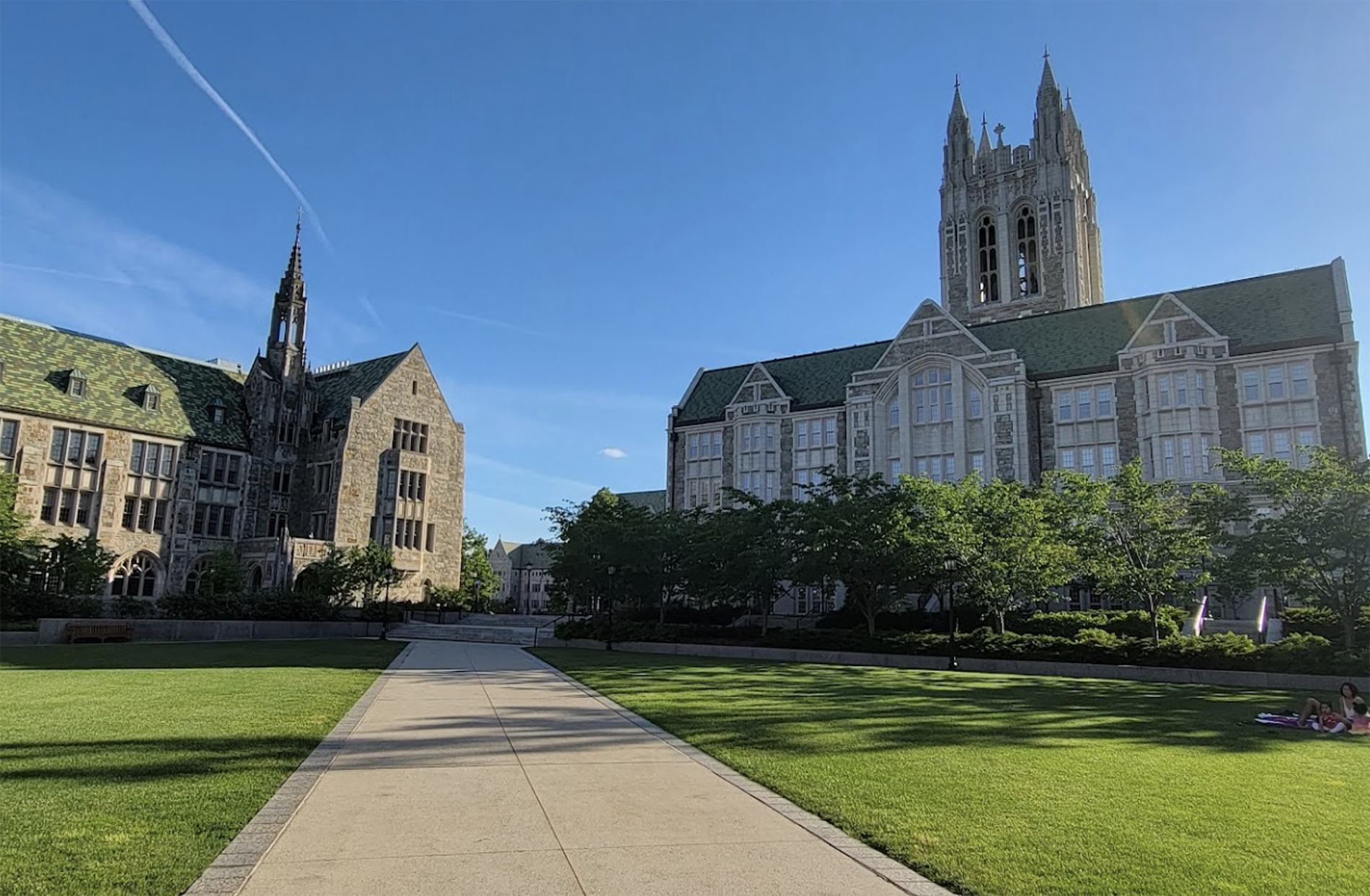 Consider your audience
College trips are about one thing and one thing only—our teens. This is where they may spend the next four years learning and growing, not us. I remember getting totally excited about a school that my daughter would have rather spent four years in prison than attend.
Include your child in the planning and they will undoubtedly feel a sense of ownership about it. Soon enough they will be planning everything in their lives anyway. From class schedules, doctor visits, and laundry to spring breaks and summer internships.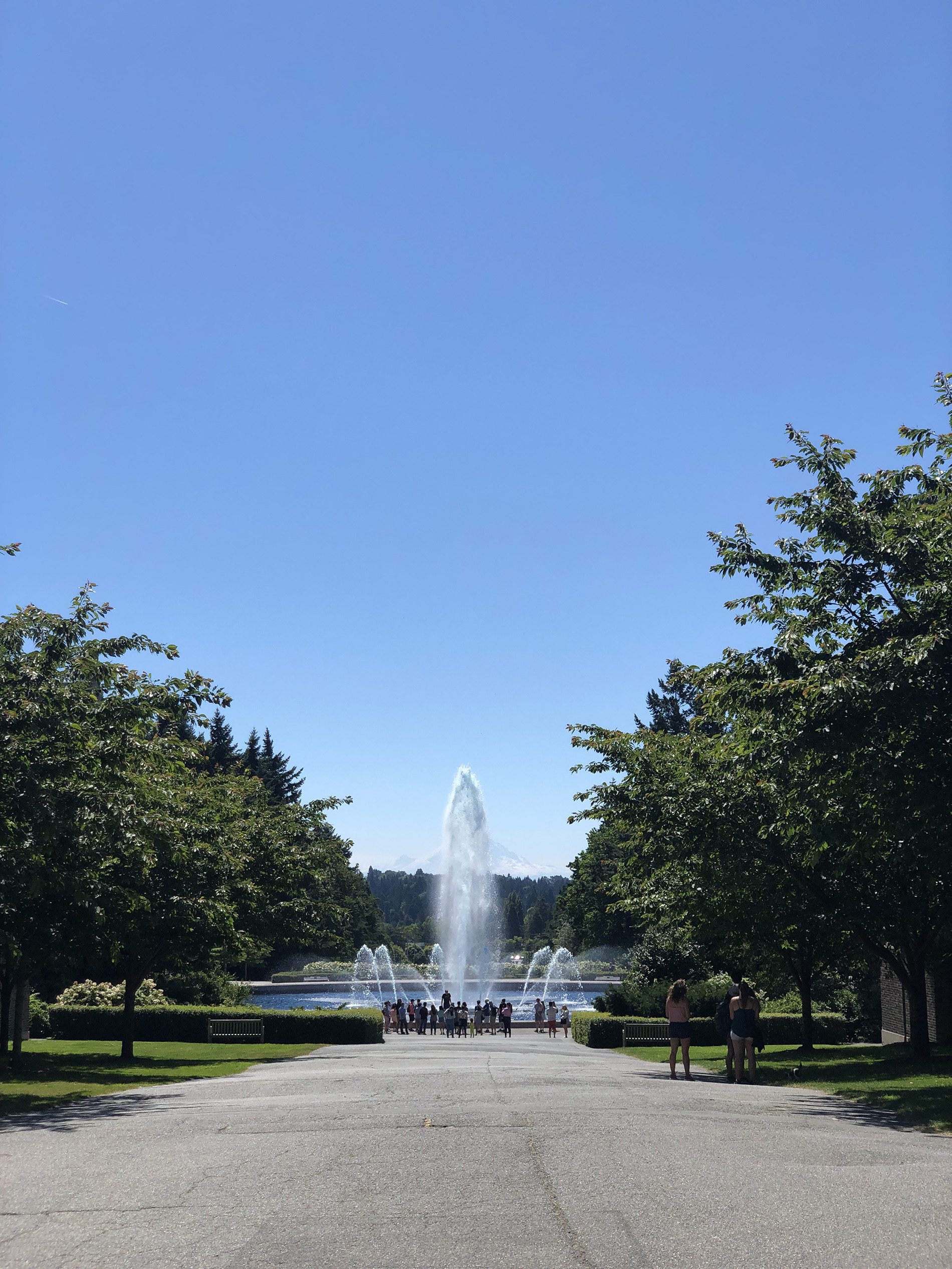 Get centered
Centrally located, that is. Hotels with a location that's convenient to the school or schools you are visiting. Ones that will provide respite after a long day of walking, talking, and note-taking. Maybe even ones with a spa.
When we visited the University of Washington, Eric recommended a fun, hip hotel that gave my daughter a sense of Seattle's edgy vibe. It was attached to Seattle's famous market, Pike Place, which offered endless choices for shopping, eating, and caffeinating.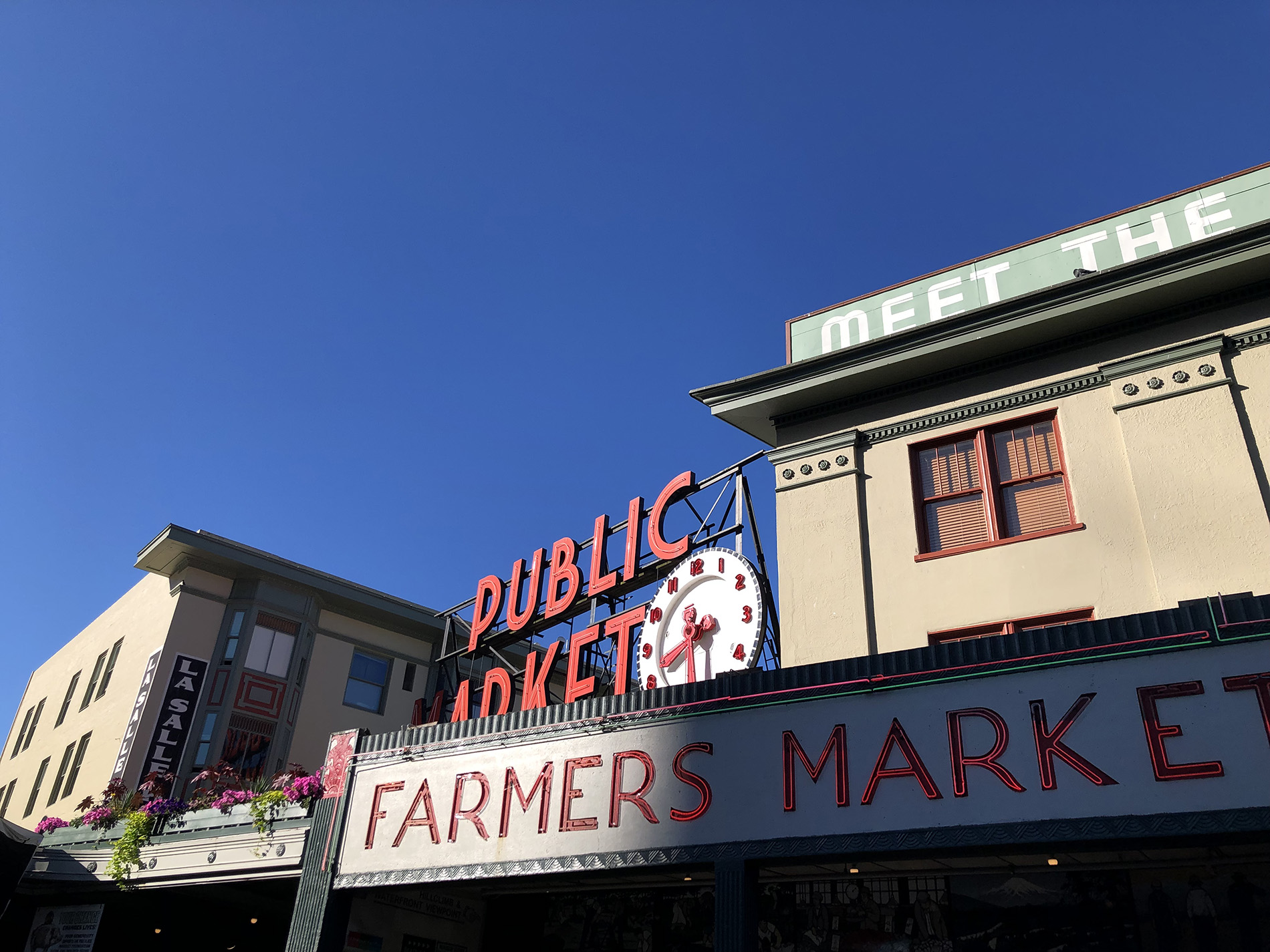 The market's bustle was palpable. We ate our way through eateries like Piroshky Piroshky Bakery and indi chocolate. We discovered the best of Seattle's coffee at Ghost Alley Espresso which was hidden down a dark alley below the market. Their website claims the espresso is prepared on a Slayer Espresso machine hand-built in Seattle.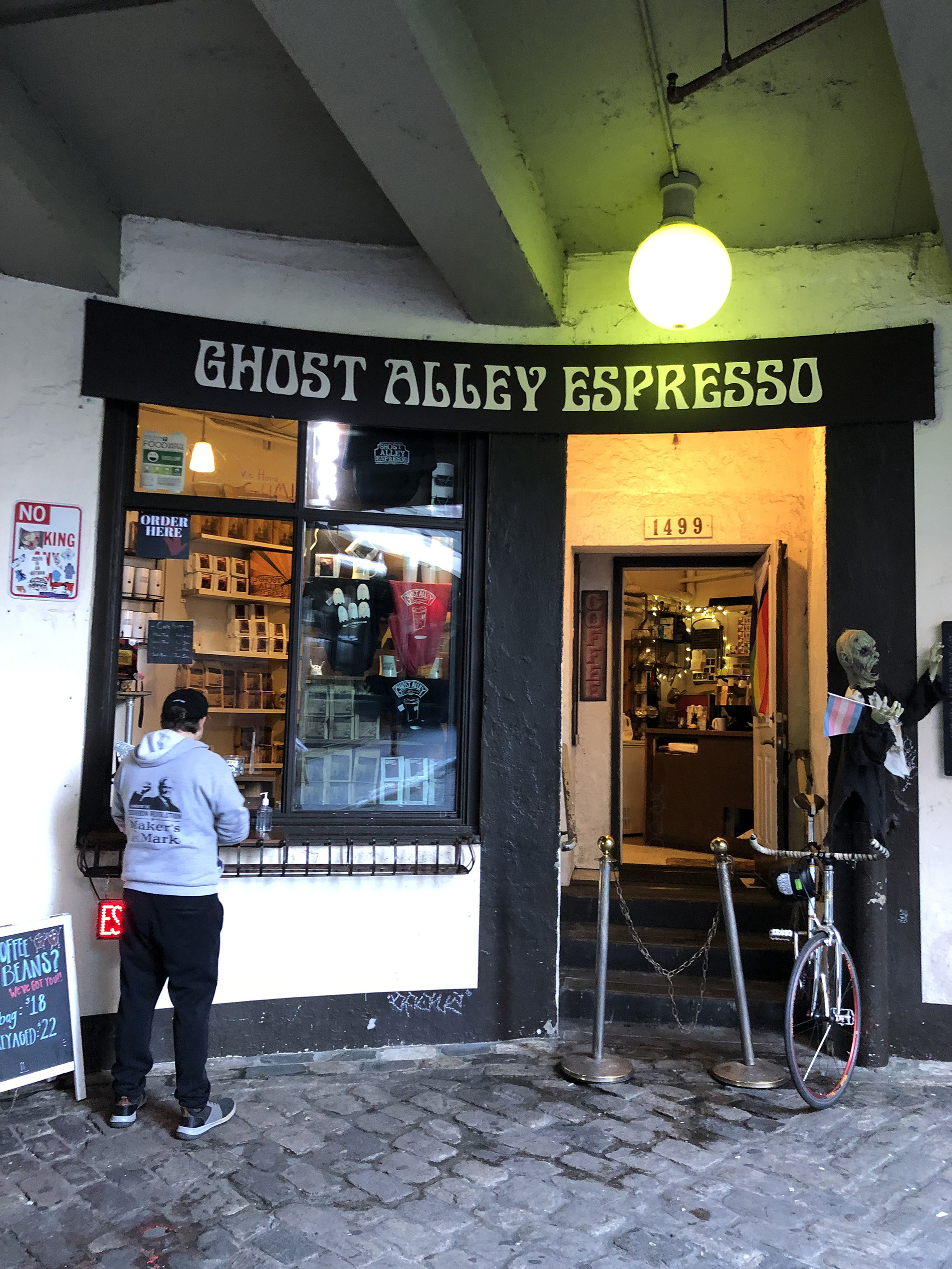 After a few hours of indulging, we ducked inside the hotel for some downtime. I sat on the hotel's rooftop and admired a rare glimpse of Mt Rainier. My daughter posted the trip highlights on Instagram.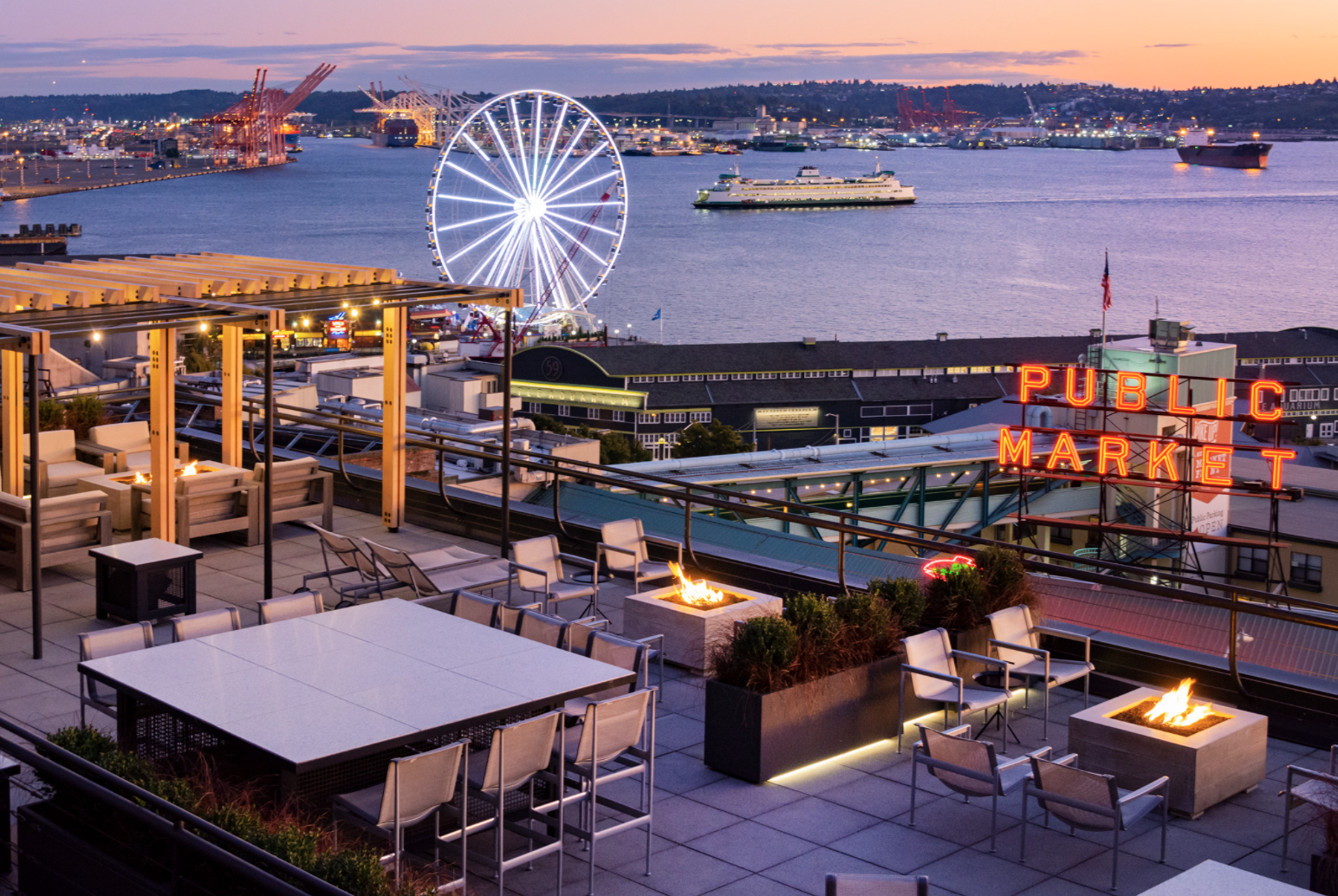 Top Pick, Seattle: The Inn at the Market is located on the waterfront in downtown Seattle, within Pike Place Market. Despite its buzzy location, once inside, it's a tranquil hideaway. The hotel's sun-drenched rooftop offers a peaceful panoramic view of the waterfront, Puget Sound, and the Olympic Mountains.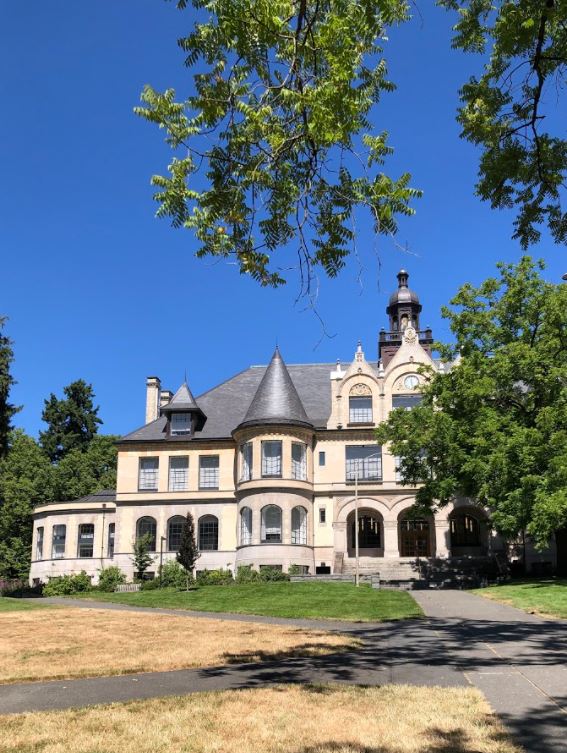 Free Periods
It's all too easy to get carried away and overbook, especially if time is short. Building in downtime is critical. A chance to reset after hours of steady input. Schools can start to blend together, so encourage your teen to take some notes on his/her phone to remember the pros and cons of each.
Even those of us with the sharpest memories may forget if school X was the one with the great meal plan or school Y was the one with laundry machines on every floor. Details matter.
Wander beyond the campus and get to know the local area. If visiting a city, check out some of the main shopping and dining areas. If on a small, intimate rural campus, walk aimlessly to get a sense of the vibe.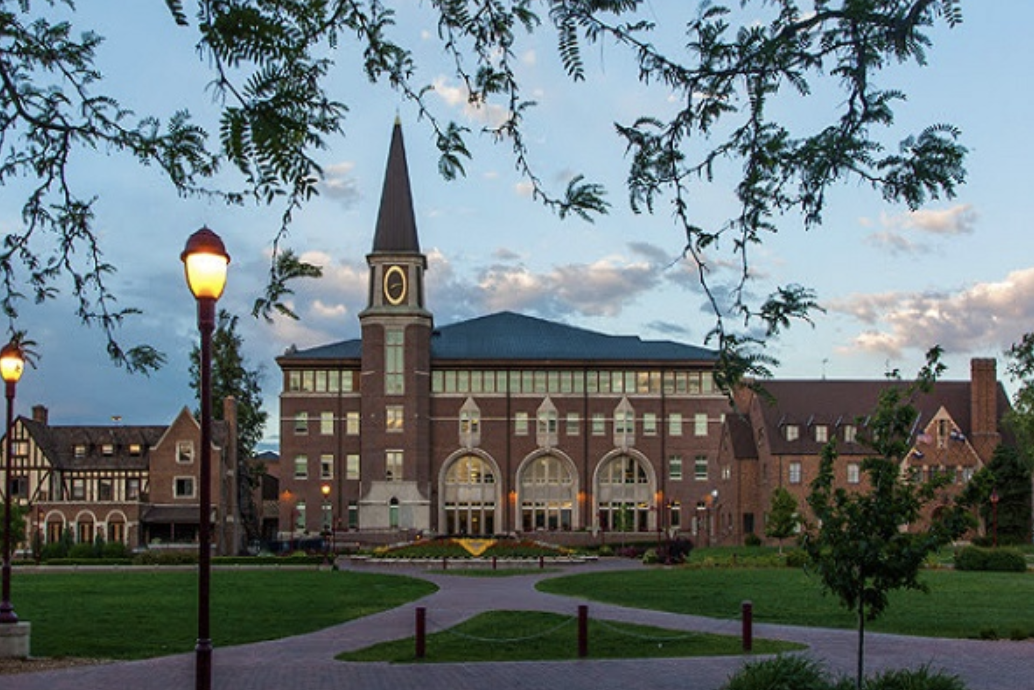 Advanced Placement
My daughter and I headed to Colorado last year to visit the University of Denver. The night before we were due to fly, I received a phone call from Eric telling me our flight had been canceled. Before I had a moment to process, I was told we had been re-booked. Nothing was needed on my part except to get a good night's sleep. Problem solved before I even knew there was a problem. Brilliant.
While in the Denver area, we decided to see two schools, one of which my daughter was unsure about, and then ultimately decided was not for her. The visit was still essential. It's as important for your teen to note pros and cons alike. A good way to narrow and refine future choices.
Family friends who live in Denver kindly invited us to stay with them while in the area. Hotels are wonderful but given the chance to explore Denver with a local was a no-brainer. Inevitably we were able to see much more than we would have on our own.
Top Pick, Denver: The Brown Palace Hotel is situated in downtown Denver. Built in 1892, it has a timeless old-world elegance. A stained-glass skylight graces the eight-story lobby and Florentine arches surround the atrium. The rooms are equally elegant, a study in neutral textures and fabrics. A respite in the heart of the city, indeed.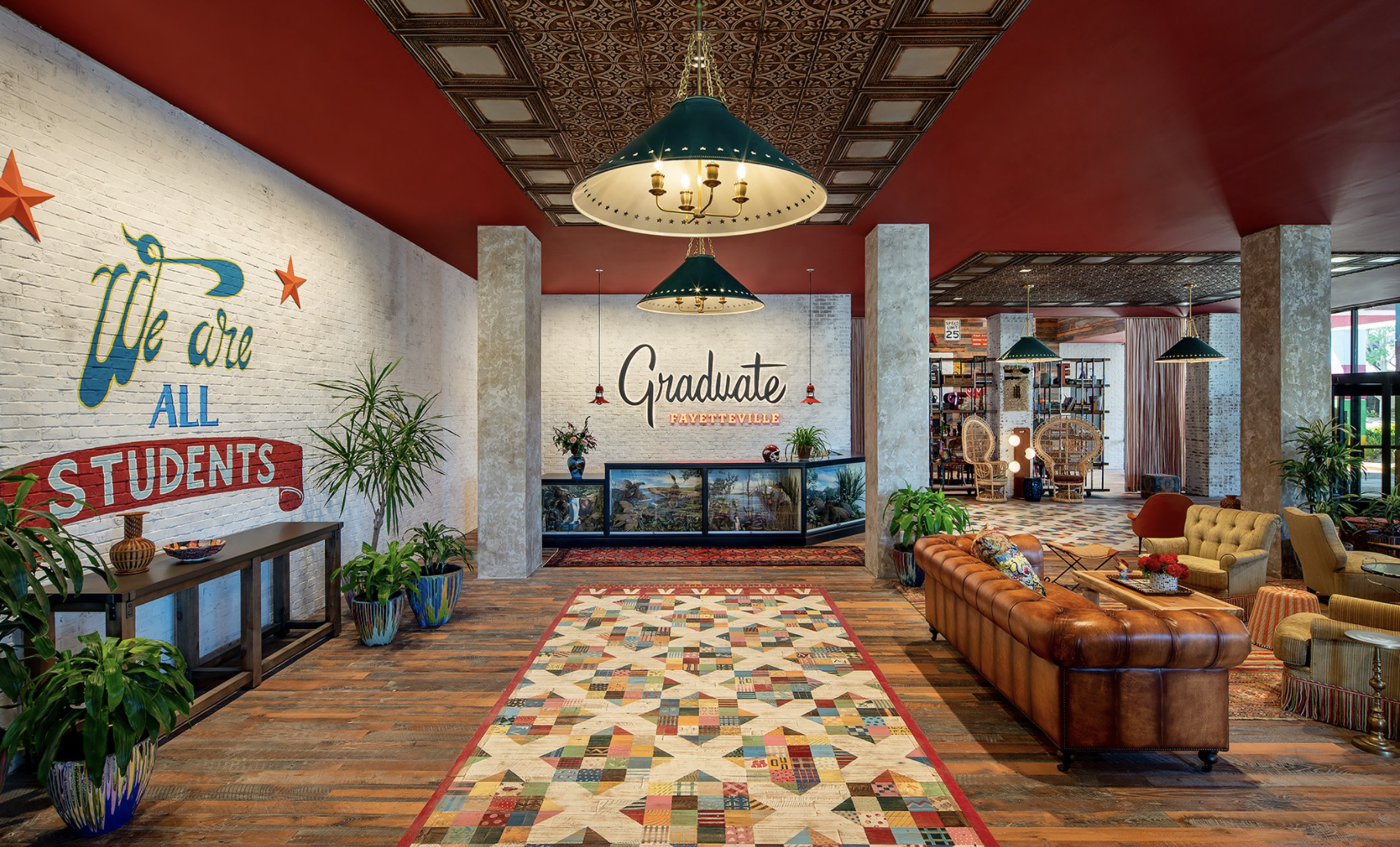 Consider Graduate Hotels, a collection of university-driven hotels located in the US and UK. Graduate properties are created with the college-bound in mind. Additionally, the hotels provide welcome retreats that celebrate the local culture and charm of each location.
Graduate Hotels can be found in over 30 college towns in the United States. Ideal if you'd like to visit Chapel Hill, North Carolina, Eugene, Oregon, or just about any college town in between. Quirky, Instagram-ready, and most importantly, budget-friendly.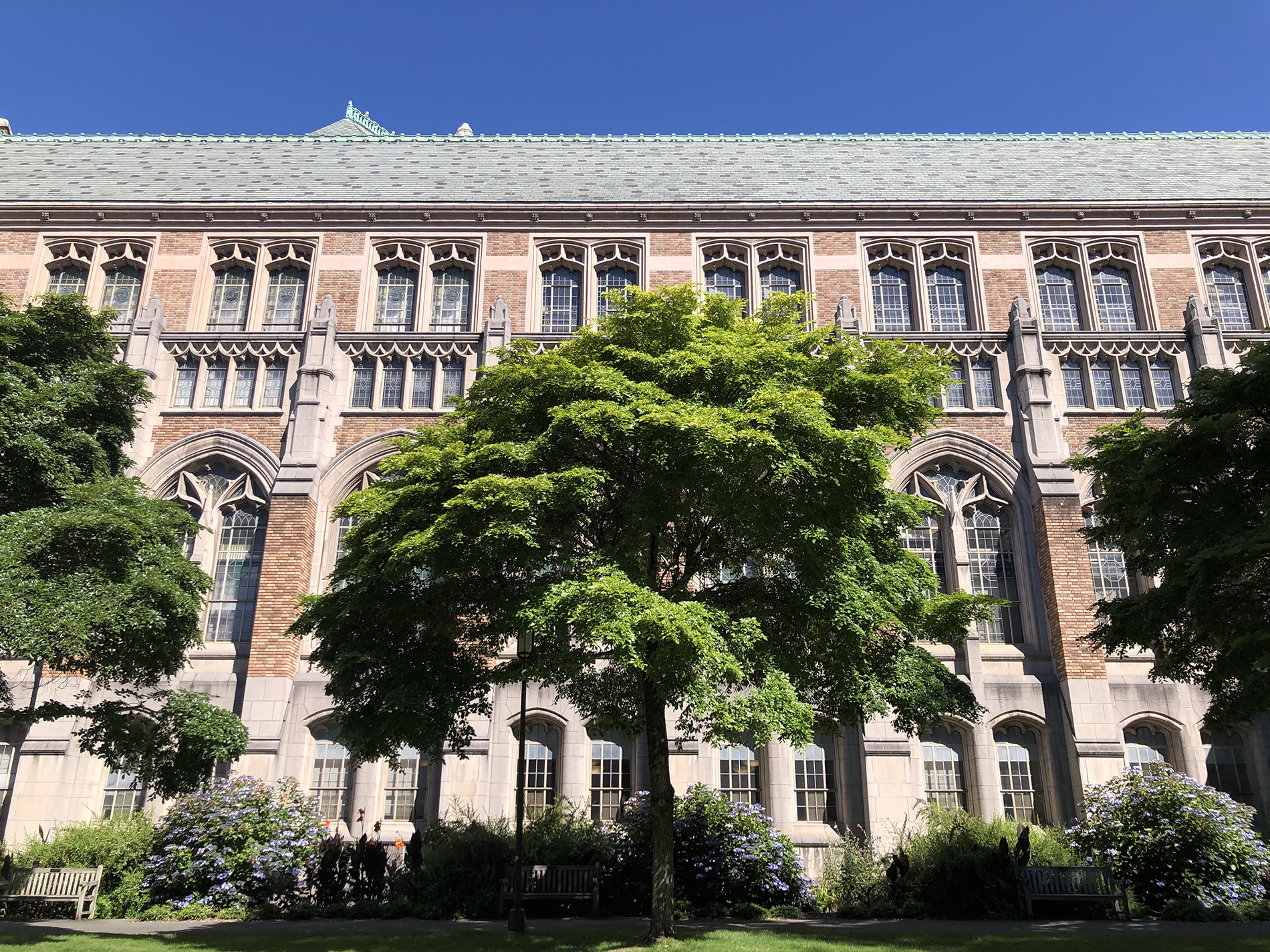 Do your homework
Wrapping up, here are a few tips for visiting colleges with your teen. I learned them from true experts in the field, fellow moms.
Pack light
Wear comfy shoes
Have a meal in a dining hall
Ask about campus safety
Take notes on each school
Talk to current students
Visit a dorm room
Take photos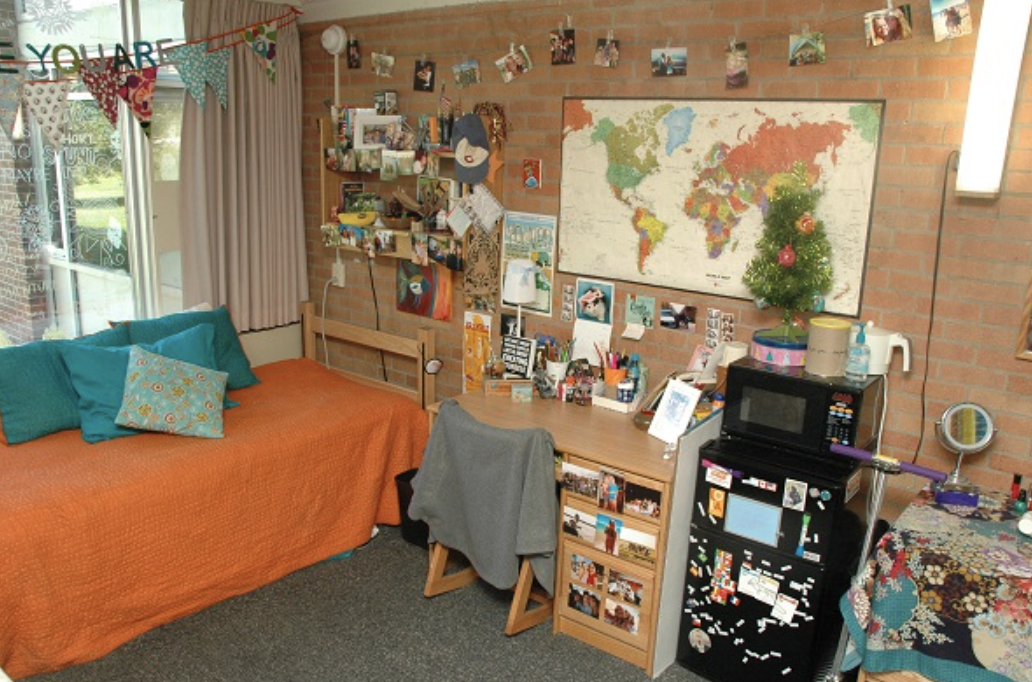 But, perhaps the most important piece of advice I received regarding college visits was to offer my opinion only when asked. In other words, bite my tongue. Easier said than done, but worth trying. You'll at least get an A for effort.
*******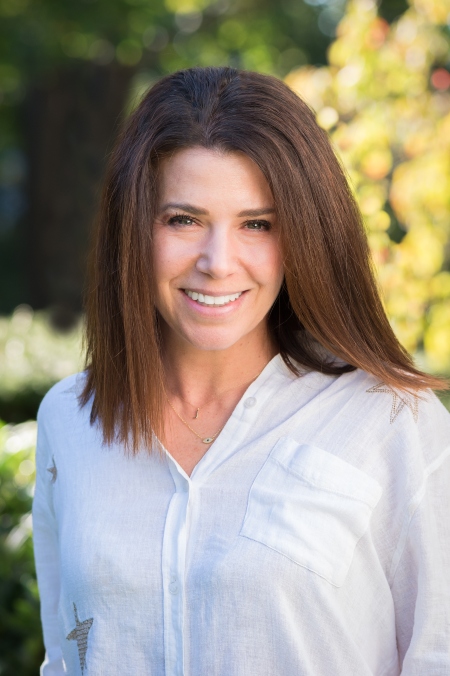 Jamie Edwards is an avid traveler, travel writer, and photographer. She launched I am Lost and Found, her adventure/luxury travel website after 25 years of living and traveling around the globe. Jamie's goal is simple: to inspire travel. Keep up with Jamie's adventures in travel here.
CIRE Travel is a full-service travel agency headquartered in New York, NY. Our expert team supports clients across the country and around the world.
---
Where in the World Do You Want to Go?
Inspired to plan your next weekend getaway, vacation or trip of a lifetime? See that form below? That's all it takes to begin your next epic travel story.