Crystal clear water, fine white sand, and palm trees swaying in the breeze. Add in some cocktails, glorious sunshine, and some of the happiest residents in the world, and you'll never want to leave. So, where is this tropical paradise, you ask? The South Pacific nation of Fiji! It's the ideal island getaway for couples and honeymooners, with a collection of high-end resorts to cater to your every whim.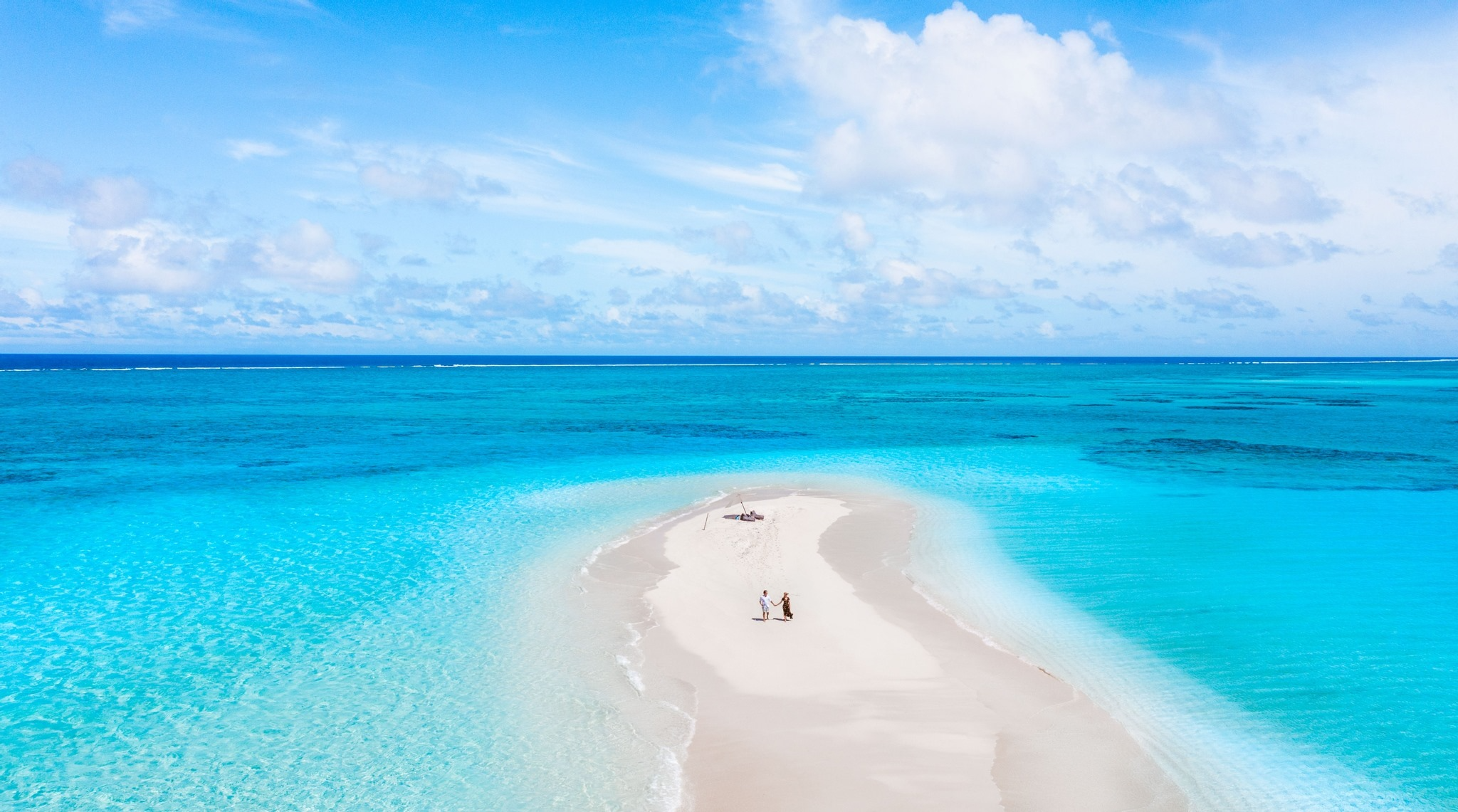 This archipelago of about 330 islands is the perfect place to relax, unwind and set your clock to "island time." Most of the country's population — and most of the tourist accommodation — can be found on the main island of Viti Levu. But why not venture further afield to the breathtakingly beautiful outer islands for a masterclass in secluded bliss?
During your time in Fiji, you'll hear the common greeting "Bula," which means hello/welcome — a fitting phrase for a destination where the people are renowned for their hospitality and friendly smiles. So, if you're considering a romantic escape to this idyllic location, here's the lowdown on some of our honeymoon travel team's favorite places to eat, stay and play in Fiji.
Stay: Luxury Resorts in Fiji
Fiji's luxury resorts rival the best in the world. Lavish accommodation is scattered across the archipelago's outer islands, as well as the traditional vacation hotspots. Whether you're on your own private island in the middle of a stunning lagoon or at one of the international resort chains, you're guaranteed to receive service that is second to none. And, getting to your resort is half the fun. Transfers in Fiji come in all shapes and sizes: cars, speedboats, seaplanes, or helicopters. Take your pick. To give you an idea of what's offered, our CIRE travel advisors have compiled a list of their favorite places to stay in Fiji.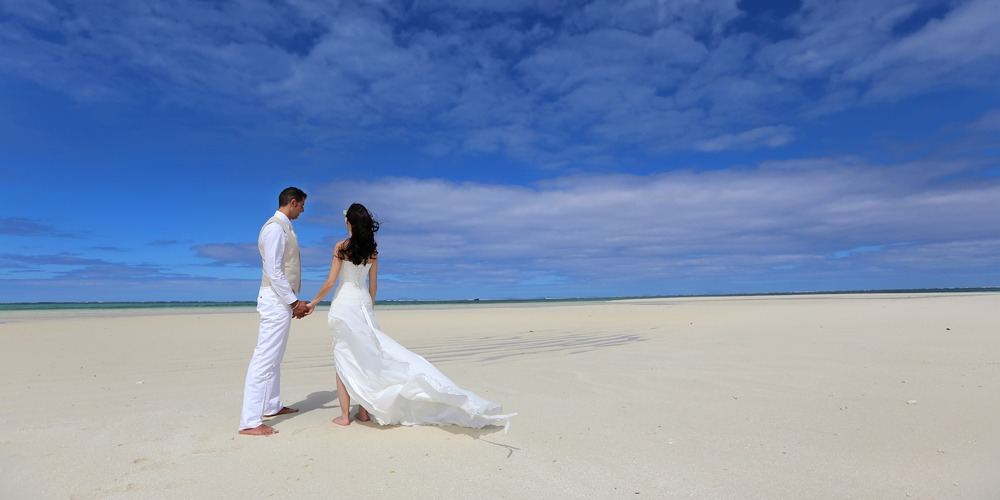 1. Royal Davui Island Resort
Arriving at your final destination is a breeze when you're booked into the exclusive Royal Davui Island Resort. This private, adults-only resort is conveniently found just south of the main island, Viti Levu, and is the epitome of the barefoot luxury escape. Voted one of the Top 10 Australia/South Pacific resorts in the Condé Nast Traveler 2022 Reader's Choice Awards, it's positioned on a private 10-acre island in the middle of beautiful Beqa Lagoon — an idyllic backdrop for a wedding or honeymoon. With only 16 spacious bungalows and villas — each with a climate-controlled plunge pool — you know that deserted island escape you've always longed for is finally all yours.
2. Likuliku Lagoon Resort Fiji
If you've been dreaming of the ultimate honeymoon getaway, we've found it. Romantic bliss awaits at the adults-only Likuliku Lagoon Resort in the picture-perfect Mamanuca chain of islands. This unique resort on Malolo Island boasts Fiji's first — and only — authentic over-water bungalows and is surrounded by a marine sanctuary. Enjoy lagoon views from your luxurious bathtub or wade into the turquoise shallows and snorkel amongst the colorful inhabitants. You can also join one of the resort's island-hopping tours to the location of the Tom Hanks hit movie Cast Away.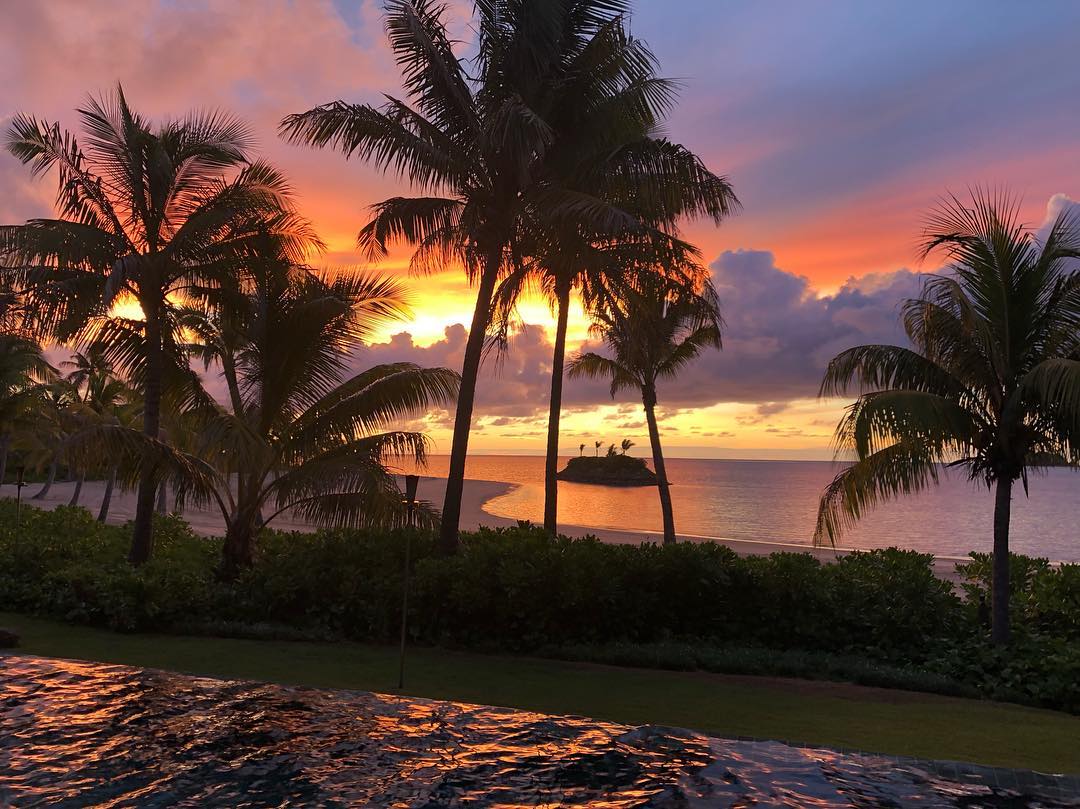 3. Six Senses Fiji
Also located on Malolo Island is Six Senses Fiji. Part of the multi-award-winning Six Senses resort brand, this piece of South Pacific paradise is set on a pristine bay and is 100% solar-powered, keeping with the brand's approach to responsible tourism. Encompassed by crystal blue water and with just 24 villas — each with its own plunge pool — you'll feel a million miles away from the hustle and bustle of daily life. You even get a personal guest experience manager to help you choose between daily activities such as yoga, snorkeling, cocktail-making classes, or an exhilarating helicopter flight over the Mamanucas.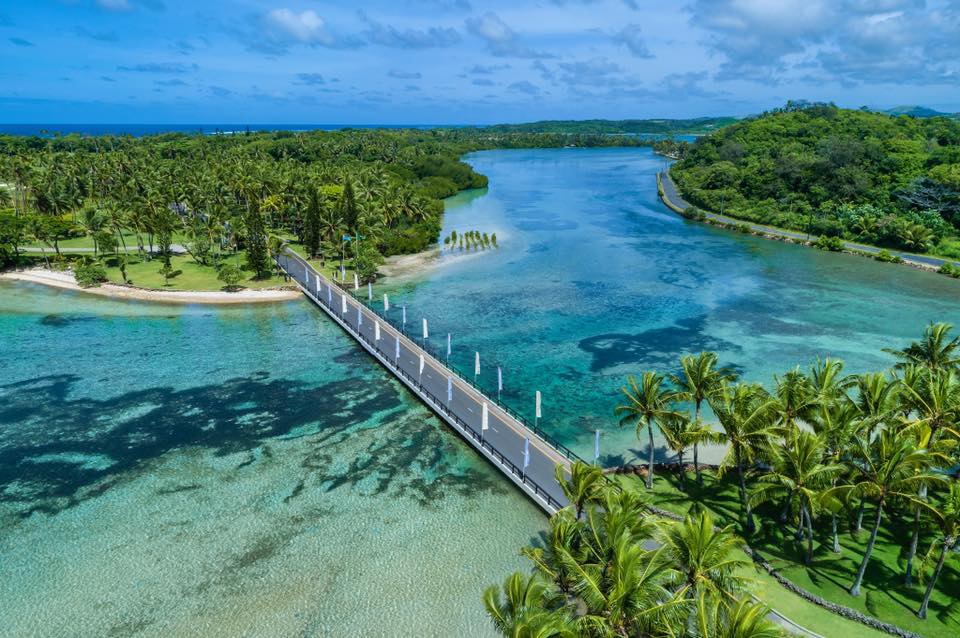 4. Shangri-La Yanuca Island
If you're the restless type and the idea of lazy days with a book or snoozing in a hammock makes you twitch, then a larger resort could be more your style. For a little more action on your beach vacation, you can't overlook Shangri-La Yanuca Island. With 443 ocean-view rooms, waterfront bars and restaurants, and the only water park on Fiji's Coral Coast, there are an abundance of activities to keep you entertained. It's also conveniently connected to Viti Levu by a short causeway, which gives you easy access to everything the main island has to offer.
Eat: Best Restaurants in Fiji
To dine out in Fiji is to experience an eclectic mix of cuisines and flavors thanks to the multicultural composition of the nation's people. Look out for traditional Fijian dishes such as lovo (Fijian BBQ), kokoda (a raw fish dish a bit like ceviche) and Fiji's national drink, the relaxing ceremonial beverage, kava (if you're game). And, don't feel that you're restricted to dining within the four walls of your resort, either. Resort restaurants welcome outside guests, and there are some extraordinary five-star culinary experiences to savor. In addition to resort fine dining, our luxury travel team has found some upscale standalone restaurants for you to explore.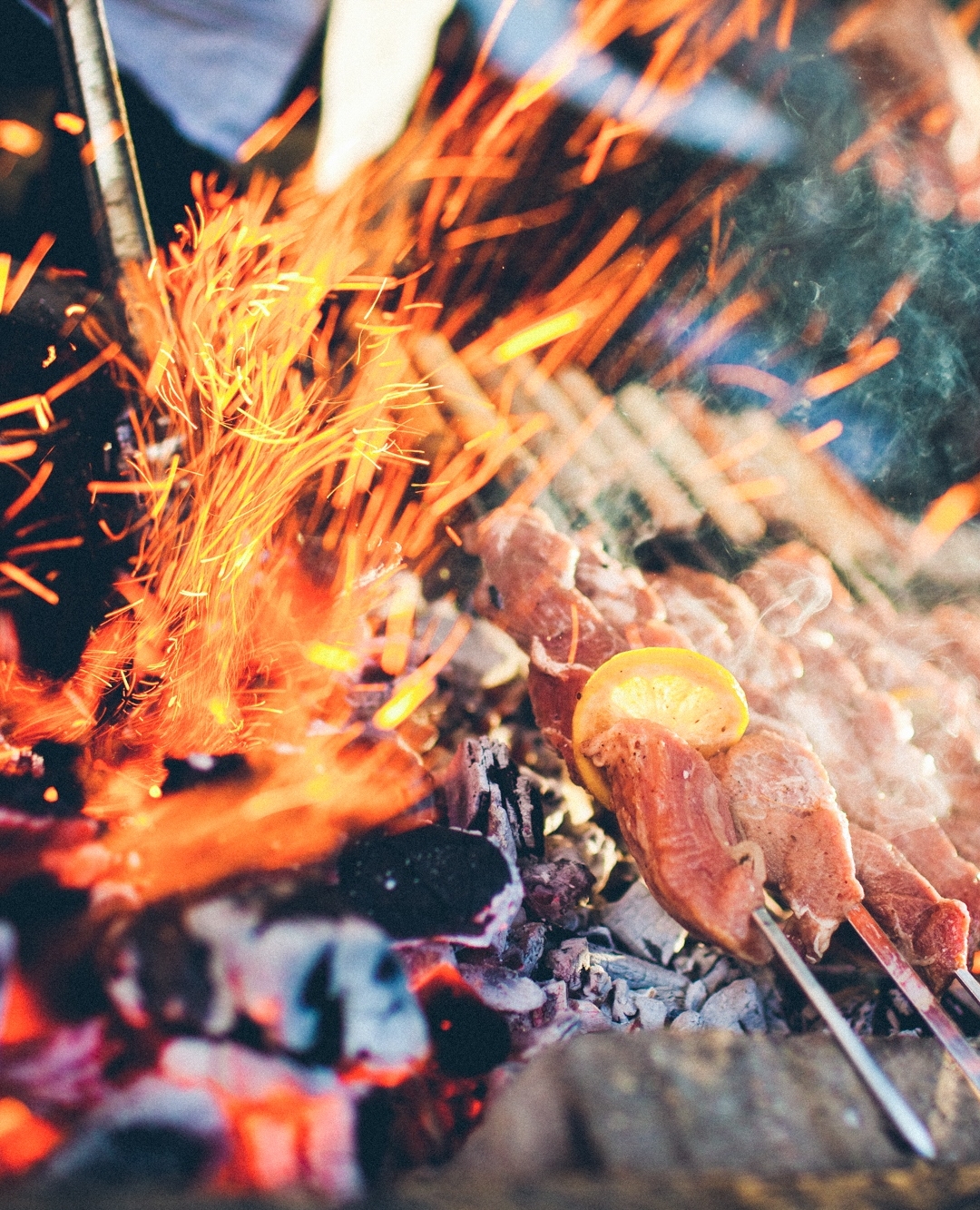 1. Kanu by Lance Seeto
Multi-award-winning Aussie chef Lance Seeto is the man behind gastropub Kanu. Fiji's culinary ambassador, Seeto has spent 10 years traveling the country to learn about the nation's food culture. As a result, the Kanu menu combines modern techniques with traditional gastronomy and is considered an exploration of Fijian culture through food and drink. You'll find Kanu gastropubs in Nadi and the Fijian capital, Suva.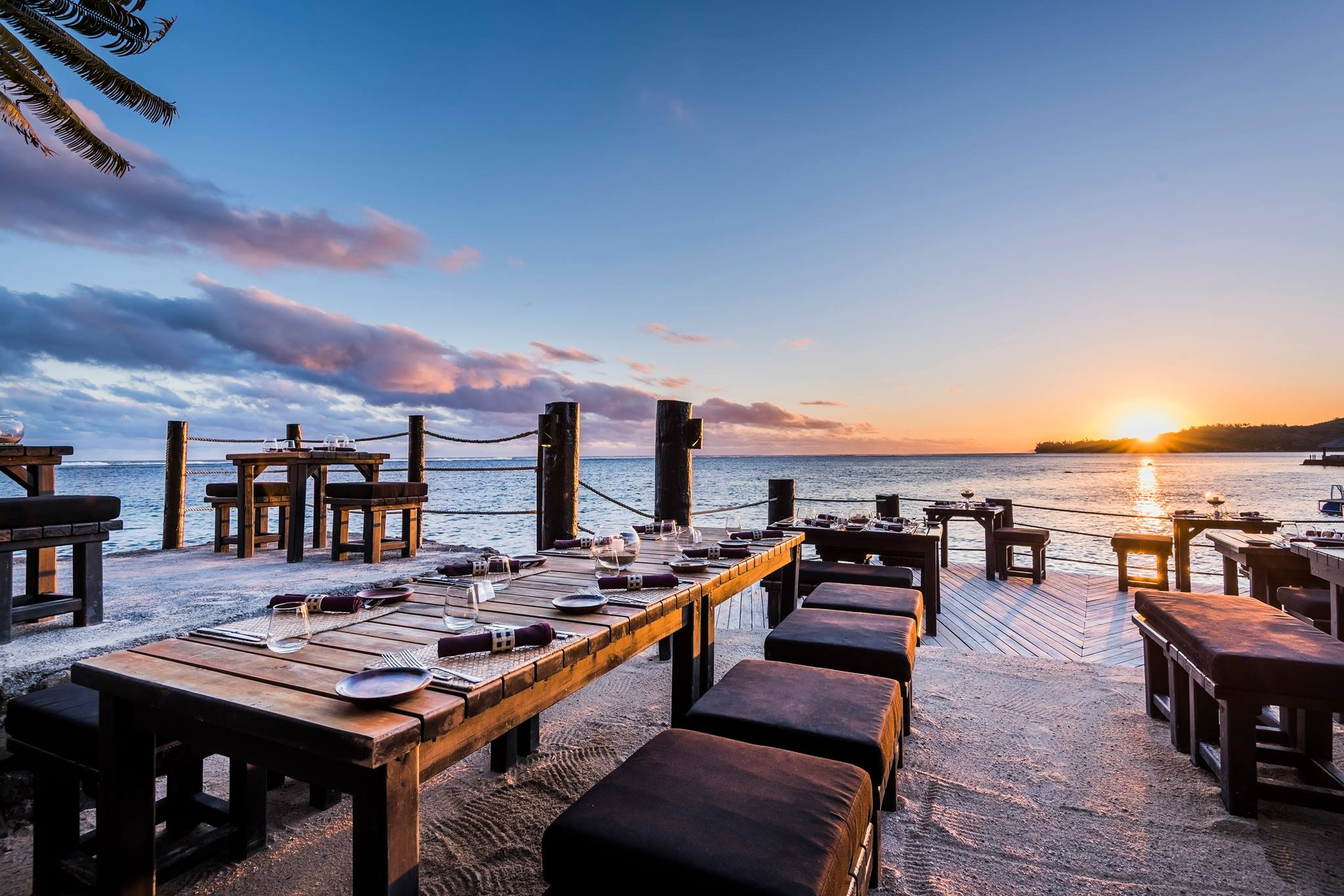 2. Wicked Walu
The award-winning Wicked Walu Seafood Restaurant at the Warwick Fiji Resort is the perfect spot for a romantic seafood dinner for two. This popular Coral Coast attraction sits on its own private island and is accessed via a torch-lit pathway. Dine under the open-sided pavilion with its sandy floors and locally carved ceilings or sit out under the stars and gaze at the ocean while you feast on platters of fresh seafood.
3. Navo
Award-winning Navo Restaurant at the five-star InterContinental Resort is considered one of the best in the country. Navo is an elegant dining experience with breathtaking views, serving contemporary cuisine inspired by the sea. Diners at this adults-only restaurant on the Coral Coast enjoy blissful views across the tranquil lagoon and Navo Island, as well as a glass-walled show kitchen that offers a bird's eye view of the restaurant's chefs in action.
4. Tatavu Restaurant and Bar
Denarau Island is a former mangrove island developed into a tourist development and is home to many of the big international hotel brands. On the western side of the island, the newly renovated Sheraton Fiji Beach and Golf Resort houses the chic Tatavu Grill and Bar Restaurant. This beachfront open-air venue offers indoor and outdoor dining and features a custom-made vertical woodfire grill. Dine with your feet in the sand while you sip on artisan cocktails and indulge in the succulent flavors from the grill.
Do: The Best Things to Do in Fiji
You'll be forgiven if all you want to do on your Fijian vacation is laze away your days on a hammock with a good book or marvel at the underwater aquarium as you snorkel through the shallows. But, if you're keen to get a little more adventurous during your South Pacific stay, our luxury travel advisors have put together a list of some of our favorite things to do in Fiji.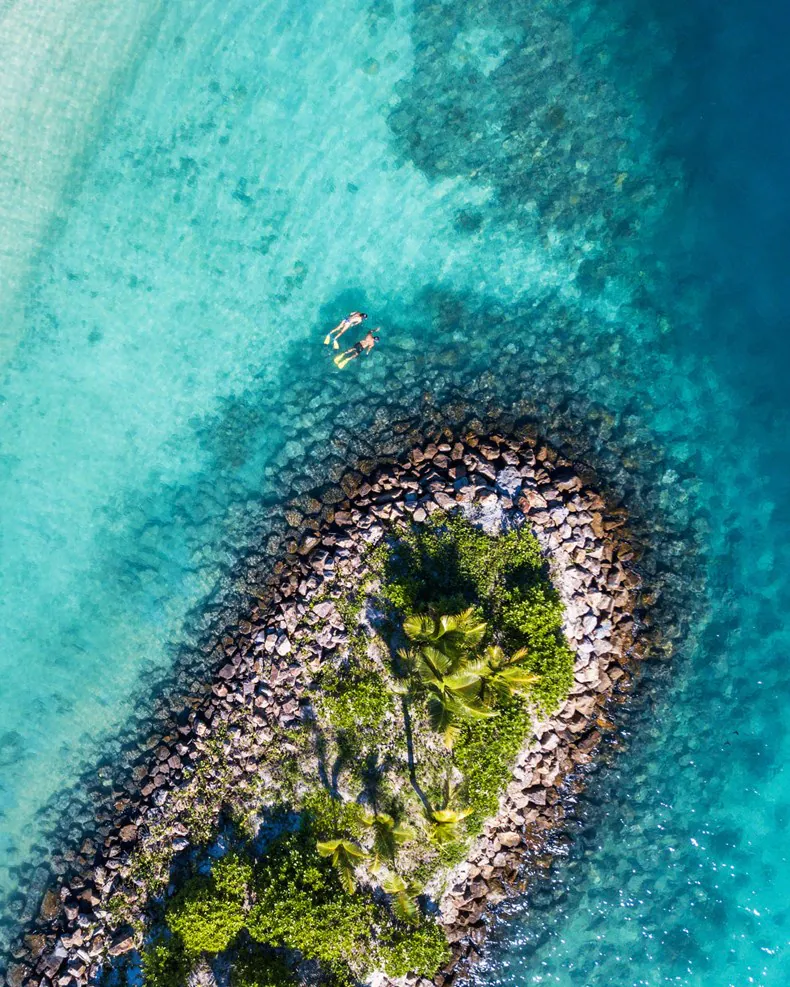 1. Snorkel with Manta Rays
Frolic in the crystal blue Fijian waters alongside one of the most fascinating and misunderstood creatures on the planet, the manta ray. The best time for manta ray play is between May and October, and there are several places throughout the islands where you can snorkel with these magnificent beasts. If you're lucky enough to visit the picturesque Yasawa Islands northwest of Viti Levu, your dream of getting close to these gentle giants could become a reality. The narrow and shallow Manta Ray Passage is the best place to see them up close. And despite their size — some manta rays have a wingspan greater than five meters — they have no teeth or stinging barbs and are completely harmless (unlike their prickly cousin, the stingray).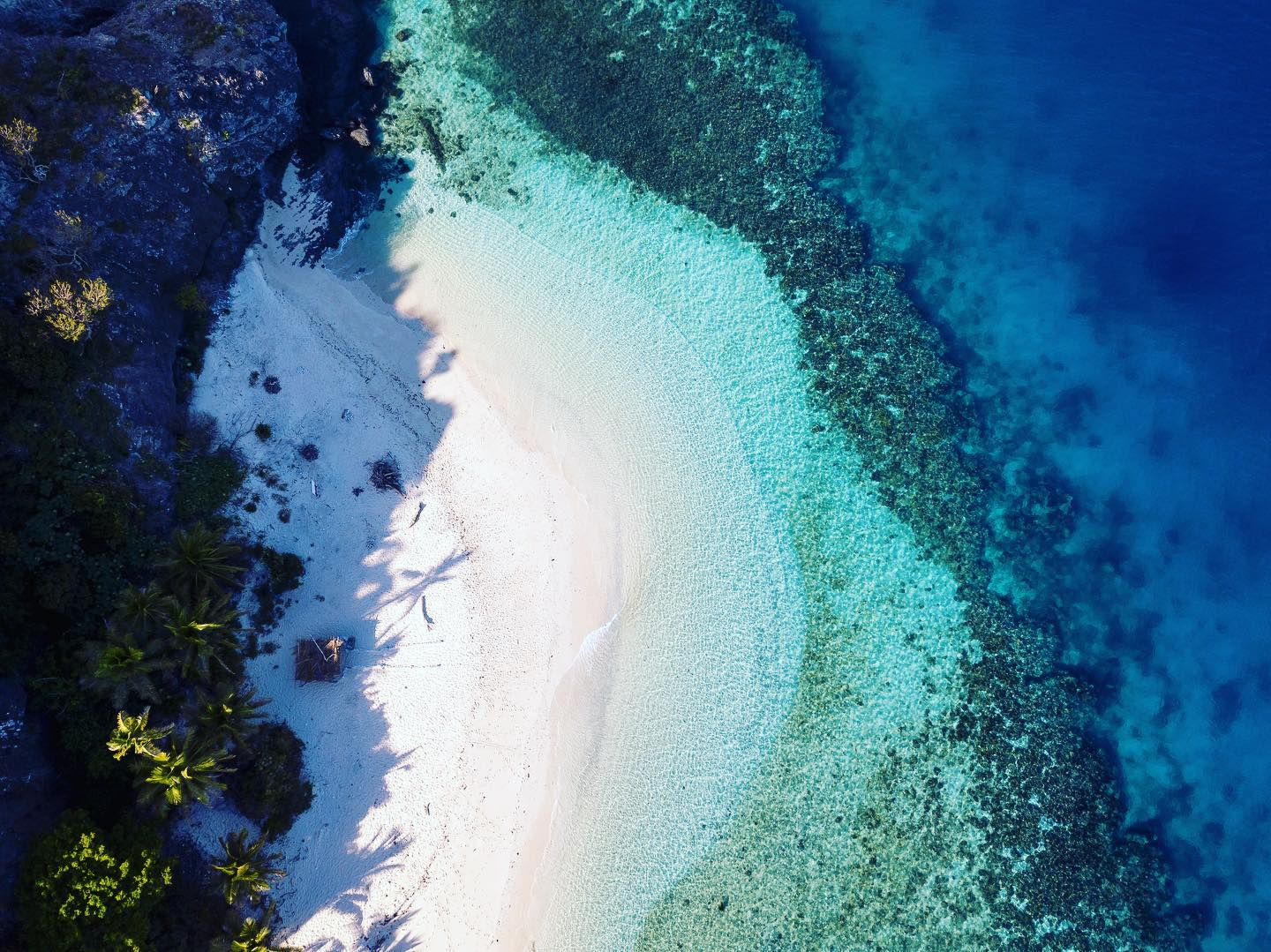 2. Escape to a Private Island for a Romantic Picnic
What a perfect opportunity for a marriage proposal. Picture this: you escape resort life by boat with your special someone, traveling 15 minutes across a glorious expanse of blue before arriving at your destination — a private, uninhabited island just for the two of you. The tiny island of Mociu — or "Honeymoon Island" — is exclusively for guests of Likuliku Lagoon Resort and Malolo Island Resort. Just ask the team at Likuliku to organize their romantic three-hour gourmet picnic for you so that you can wine and dine on your own private beach between dips in the turquoise shallows. Just don't forget to pack that engagement ring.
3. Cave Swimming if You Dare
If you're feeling a little adventurous, here's your opportunity to get the blood pumping. The Yasawa Islands are home to the sacred Sawa-I-Lau Caves —ancient caves steeped in island folklore and concealed within a domed mountain. Enter the first cave and frolic in the natural turquoise pool as the sun streams through the cracks in the limestone cavern's ceiling. If you're feeling a little more daring, why not swim down through a dark tunnel which connects you to a second cave? This iconic natural attraction was the location for the movie The Blue Lagoon, starring a young Brooke Shields.
4. Explore the Garden of the Sleeping Giant
On Fiji's main island — and just a 10-minute drive from Nadi airport —you'll discover a tropical oasis with a fascinating history. The Garden of the Sleeping Giant is 50 acres of botanical wonderland and the ideal spot to seek respite from the midday sun. Stroll through the rainforest, landscaped gardens and lily ponds, and admire the breathtaking collection of thousands of orchids. Named after a nearby mountain, this tranquil garden has an interesting Hollywood connection. It was started as a private orchid collection in 1977 by late Hollywood actor Raymond Burr of Perry Mason and Ironside fame.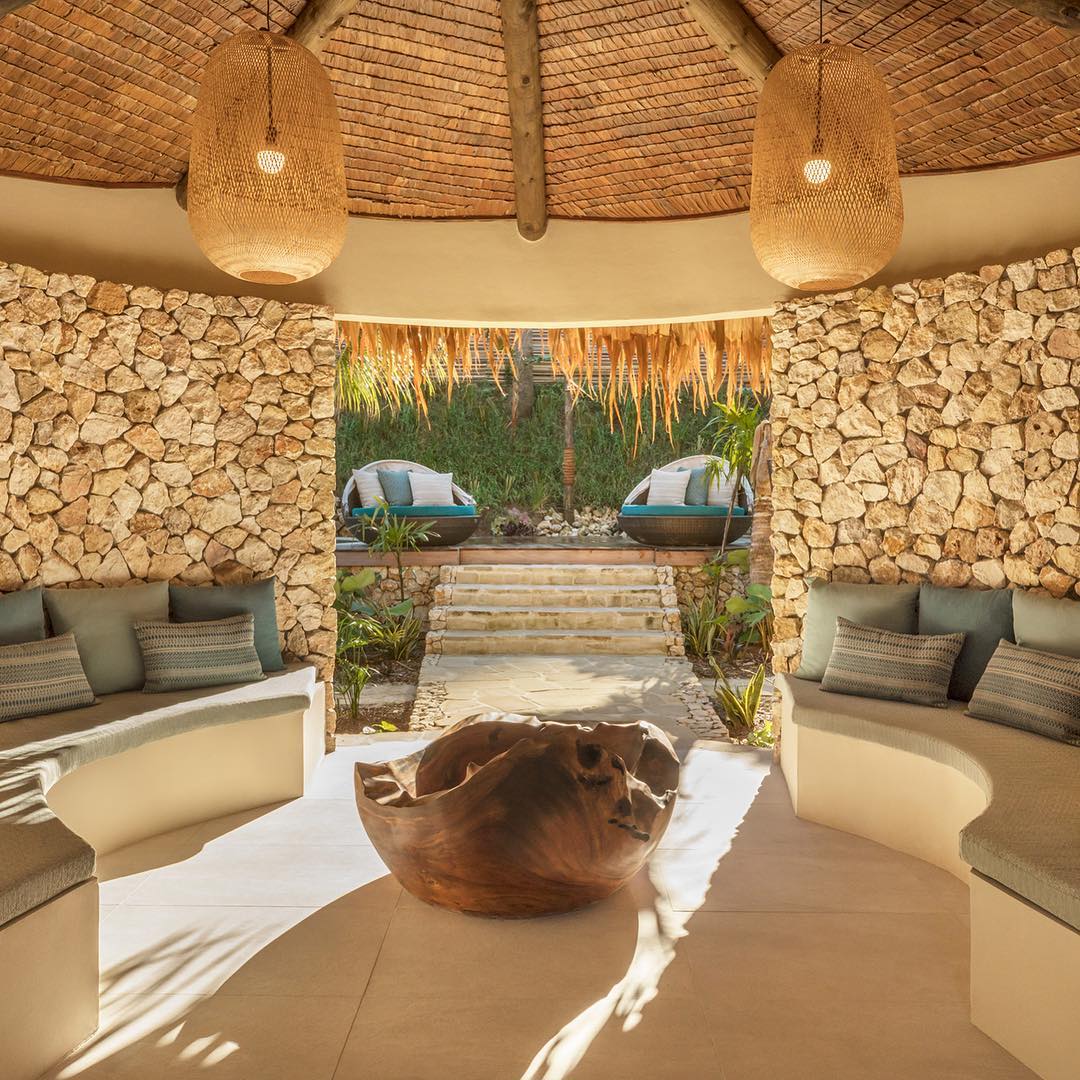 5. Day Spa Luxury
What's a beach getaway without a massage? And we're in Fiji, a thriving wellness destination, so the options are limitless. You can't beat the luxurious Six Senses Fiji Wellness and Spa for ultimate relaxation. Set in a jungle and inspired by a traditional Fijian village, the spa grows its own traditional medicinal plants to use in treatments. Resort guests can receive tailored health and wellness plans, and there's even the opportunity to create your own massage oils and scrubs in the Alchemy Bar. The spa is open to visitors too, so no matter where you stay on the archipelago, you can still access this next-level wellness experience.
6. Mud Baths and Hot Springs
Rest and rejuvenation come in many forms these days, but let's get back to basics with a lighthearted day out at Sabeto Hot Springs and Mud Pools just outside Nadi. First, cover yourself from head to toe in the thick mud, which is full of healing properties. Then let it dry on your skin before taking a dip in one of the heated natural pools. To complete your day of restoration, why not indulge in a traditional Fijian massage as well? Locally owned and managed, locals also use the site for healing and relaxation, and it's a fun and unique way to spend a few hours on the mainland.
7. Retail Therapy, Island Style
Forget designer stores and the latest trends — shopping in Fiji is more about the unique pieces you can take home as a reminder of your special time away. Handicrafts and souvenirs, such as carvings, pottery, woven goods, and Tapa cloth and Masi (textiles made from bark), are found in stores and local villages around the islands. The best way to source such keepsakes is with the help of a local guide, and the Royal Davui Resort offers a Suva day trip where you'll immerse yourself in Fijian culture and visit the local handicraft market for some authentic local souvenirs.
"Guided through the heart of Fiji's capital, our Suva Day Trip takes you on a journey through the richness of Fiji's history and culture," explains resort owner Christopher Southwick. "From mingling with the local farmers at the Saturday markets to conversing with the craftsmen of traditional artifacts, an adventure through Suva is not to be missed!"
CIRE is Here to Help
Planning a romantic trip for two or the perfect honeymoon can be overwhelming. And, with Fiji's 300-plus islands scattered across 7,055 square miles, there's a lot to research. So, if you're keen to learn more about this stunning island paradise, speak to one of our honeymoon travel agents, who can help you book your ticket to tropical bliss. You'll be on "island time" in no time!
CIRE Travel is a full-service travel agency headquartered in New York, NY. Our expert team supports clients across the country and around the world.
---
Where in the World Do You Want to Go?
Inspired to plan your next weekend getaway, vacation or trip of a lifetime? See that form below? That's all it takes to begin your next epic travel story.