Travel, whether I like to admit it or not, comes with a certain amount of expectation. I might say, "Oh, I'm happy at any beach, as long as I can relax with a book," or "I don't care about the hotel room, I'll be outside most of the day anyway." Or even, "The service isn't that important as long as the food is really good."
But in reality, I care. A lot.
While I do want to relax with a book, I'd like to feel fine, soft, sand under my feet, with a serene sea view in the distance. I would prefer not to stare at a construction site, or brick wall, from that city hi-rise. And, service really does matter, regardless of the food, and at times can even overcompensate for it.
So, when my already high expectations are exceeded, when what I already imagine will be great—is even greater—those moments become imprinted firmly in my mind. Those unforgettable moments, while few and far between, are the ones that made this list.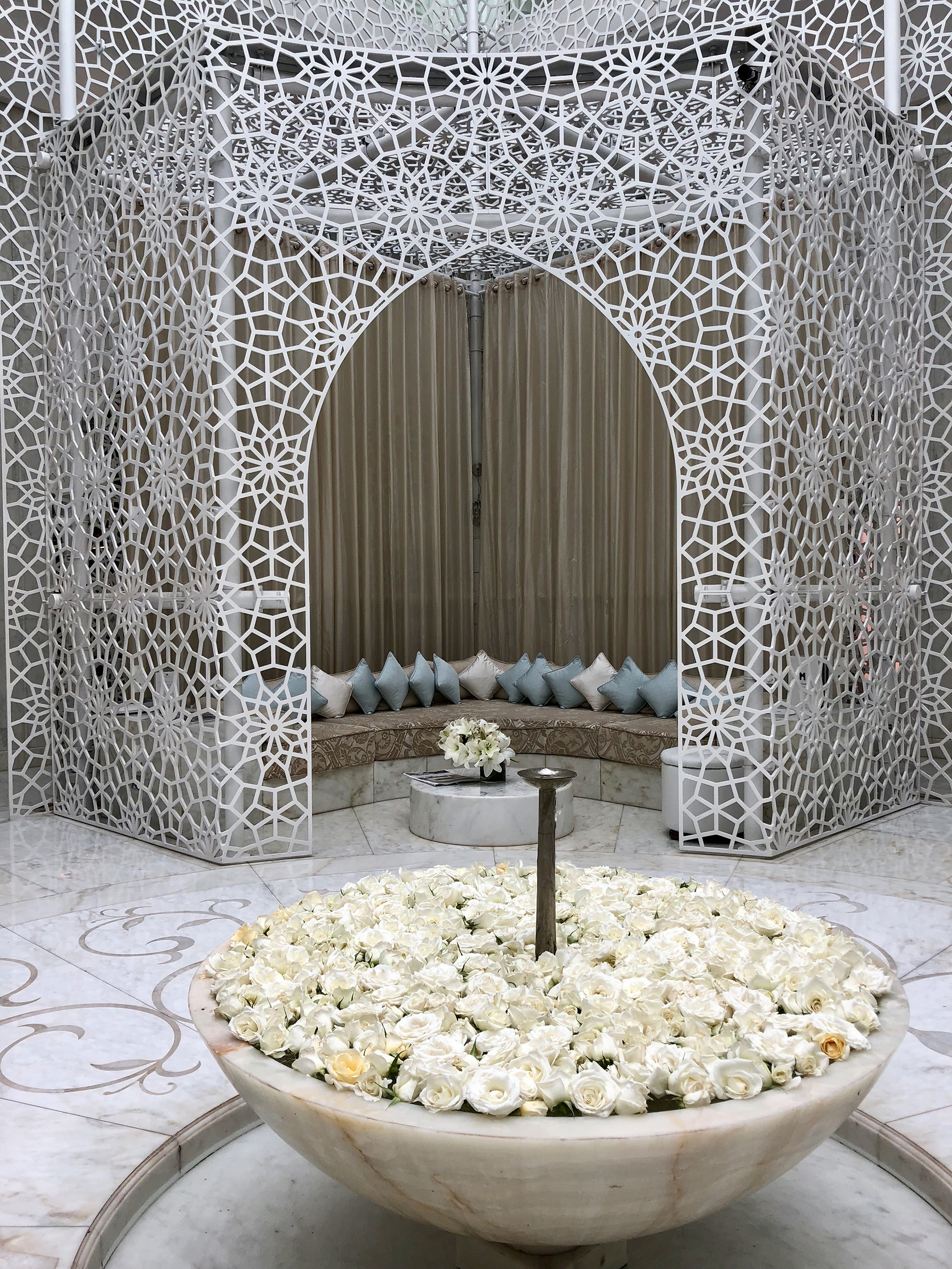 Hammam Spa Treatment in Morocco
While planning our trip to Marrakech, Morocco, we were told not to miss a hammam treatment. A hammam, or Turkish bath, is a centuries-old, traditional Arabic cleansing and bathing ritual. Modern variations of hammam can be found across hotels throughout Northern Africa.
Meant to boost the immune system, hammam treatments use hot steam to dilate blood vessels, and increase circulation. Pores open, toxins are released, the body is rejuvenated. This sounded intriguing, not to mention quite different from any spa treatment I'd had previously.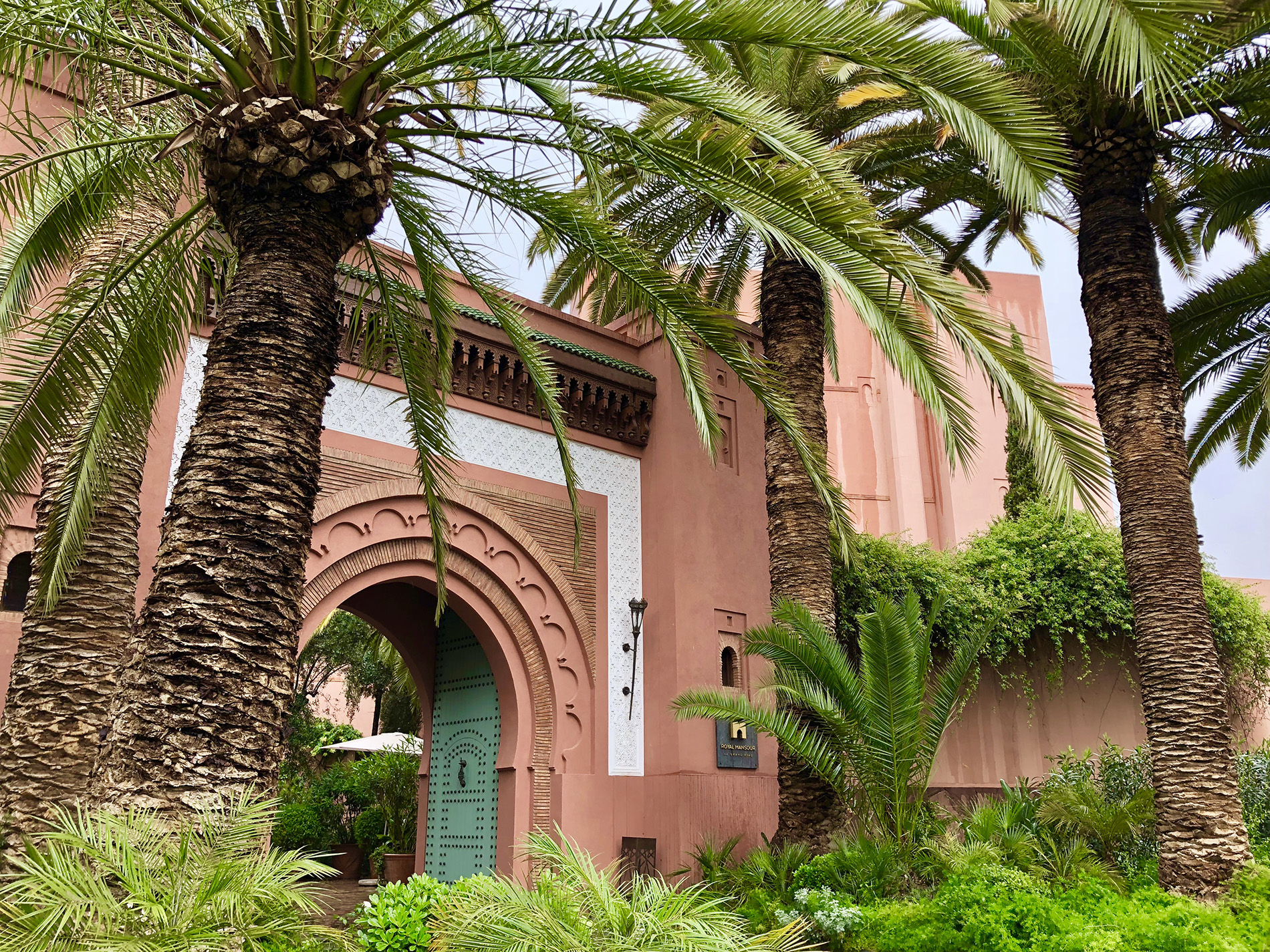 On the recommendation of a friend, I decided to visit the spa at The Royal Mansour Hotel. If Marrakech is a city of high-density, prismatic, and outrageous color, then the spa at the Royal Mansour is decidedly the total absence of it.
I pushed open a heavy, wooden door, and entered a world of arctic white. A stark contrast from the verdant gardens I had just left behind. Vaulted, glass cathedral ceilings, a fountain overflowing with white roses, and pale, pastel couches—all within a room of white wrought iron latticework. I was mesmerized.
After a short respite on a daybed in the spa's waiting area, I was summoned by the therapist. She asked me to lie down upon a hot stone platform in a cavernous, marbled, and windowless room. I happily obliged, and tried to imagine it was the 8th century, rather than the 21st.
First, a fragrant steam surrounded me, then she scrubbed off layers of unwanted skin with a special black soap, and an abrasive Kessa mitt. It was harsh, and made my eyes water, but was surprisingly invigorating.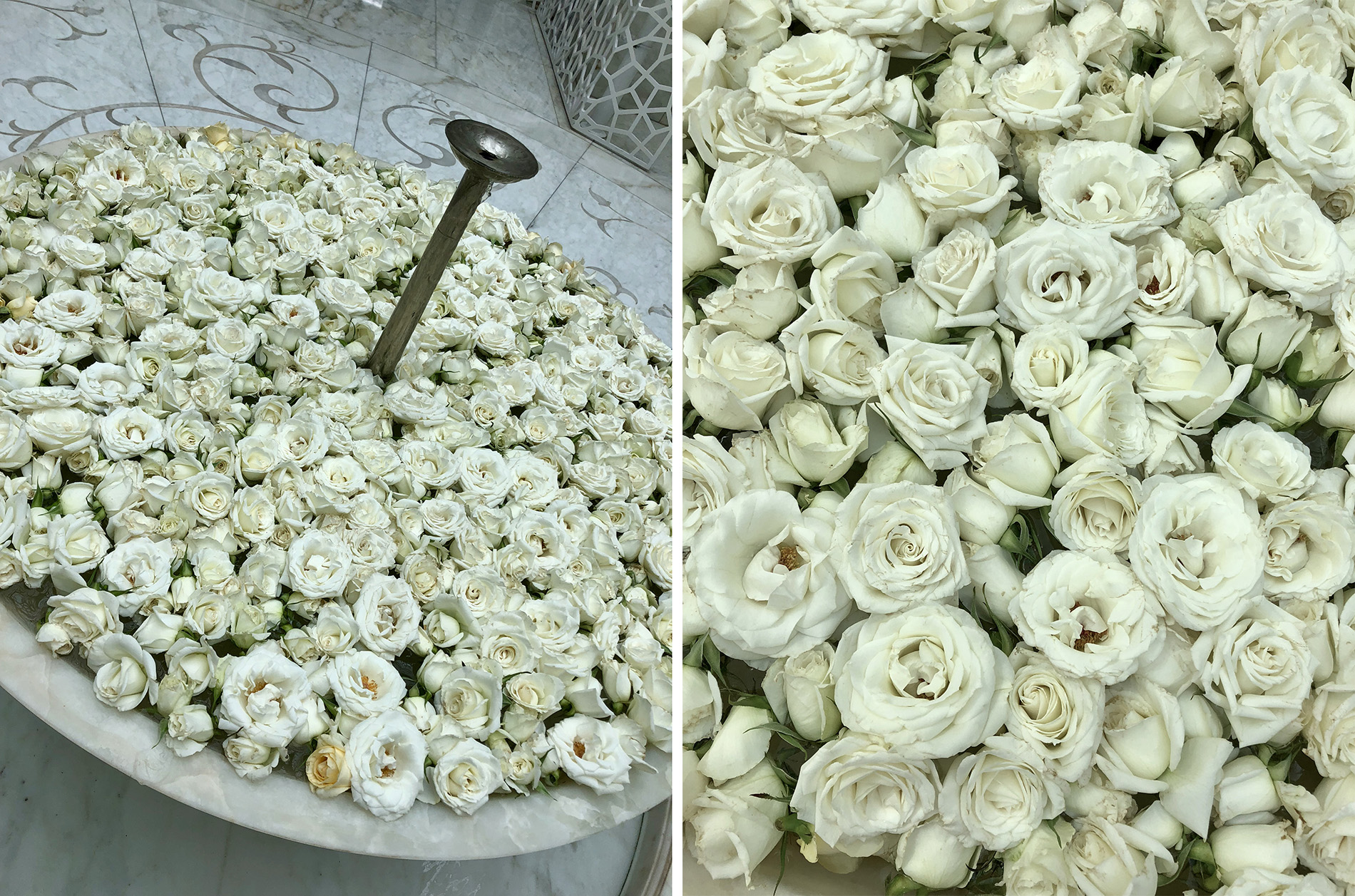 Next, she gently poured, and then shockingly threw, warm water all over me, waking up my body in an admittedly unexpected way. She then proceeded with a full body massage using therapeutic oils in an array of intriguing scents, none of which I could place.
Finally, I was escorted to another room. Bright, light streamed through the window towards an inviting, private, plunge pool. Little did I know it was an ice bath. She asked me to immerse myself in the frigid water. I was reluctant but knew this eye-popping part of the treatment was meant to invigorate my skin, which after 90 minutes of pampering, felt as silky as a newborn's.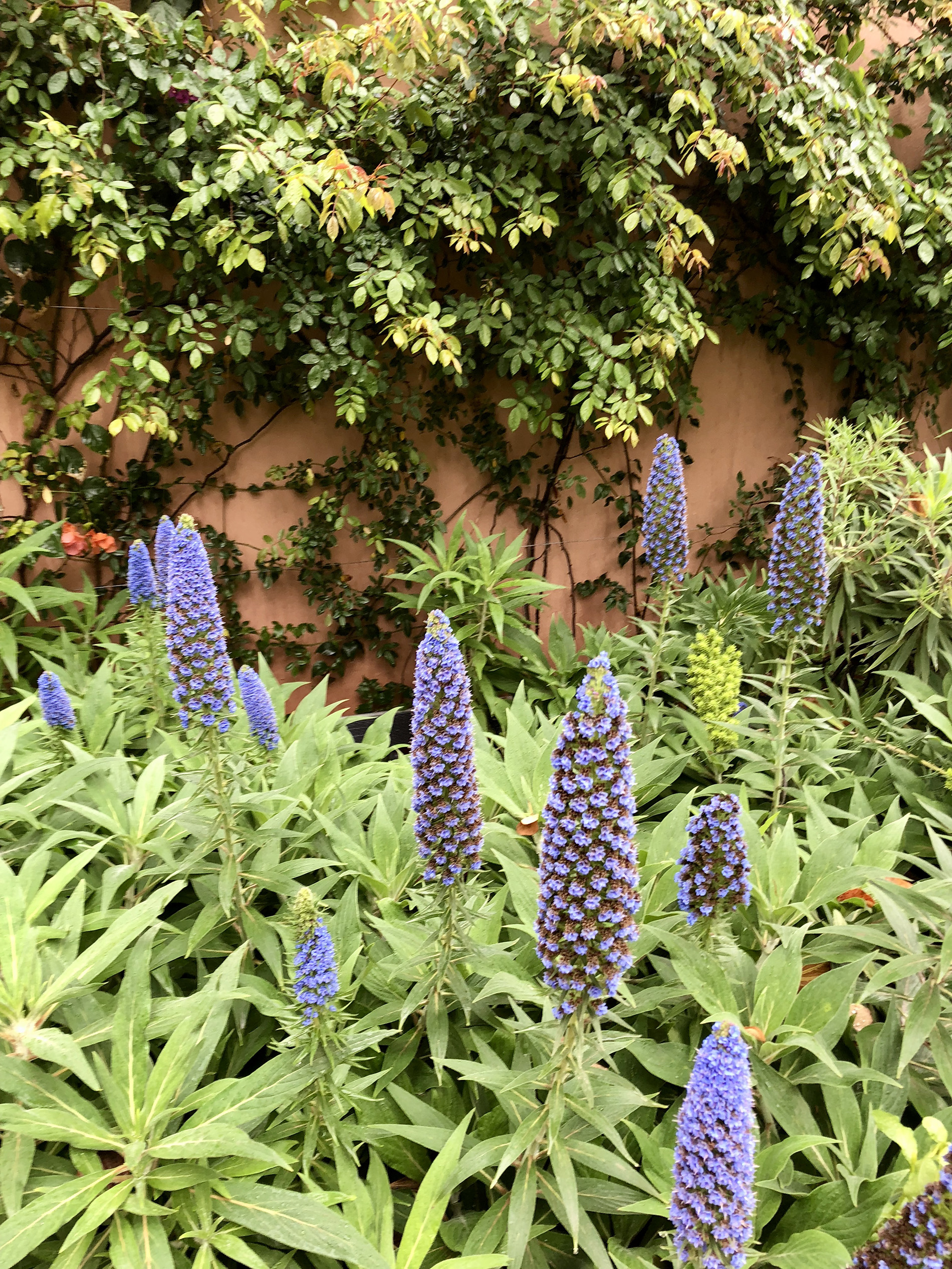 Hammam is an experience that is likely not everyone's cup of tea, given its unconventionality. Yet, for me, it was all part of the African adventure. No regrets, Marrakech.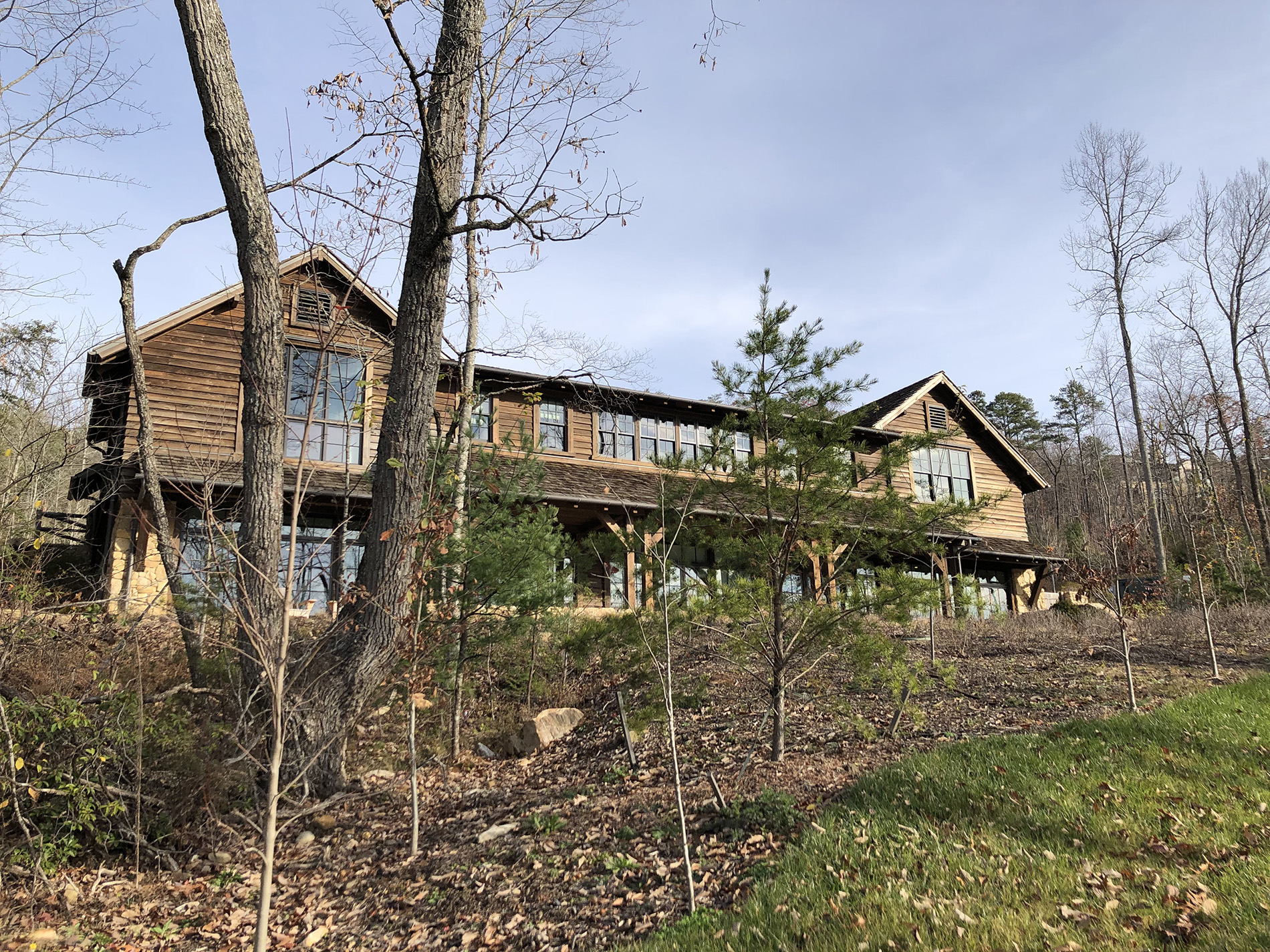 Sound bathing in Tennessee
It seems, now, more than ever, wellness activities have emerged as daily essentials. Whether a 10-minute meditation, a restorative yoga session, or a mid-day walk, wellness is more mainstream than ever.
In the past, I had tried a few sound bath experiences on my phone, mainly to help me relax before bed. I was curious to try one in person. So when a girlfriend and I decided to take a trip to Blackberry Mountain, in Walland, Tennessee, we signed up right away.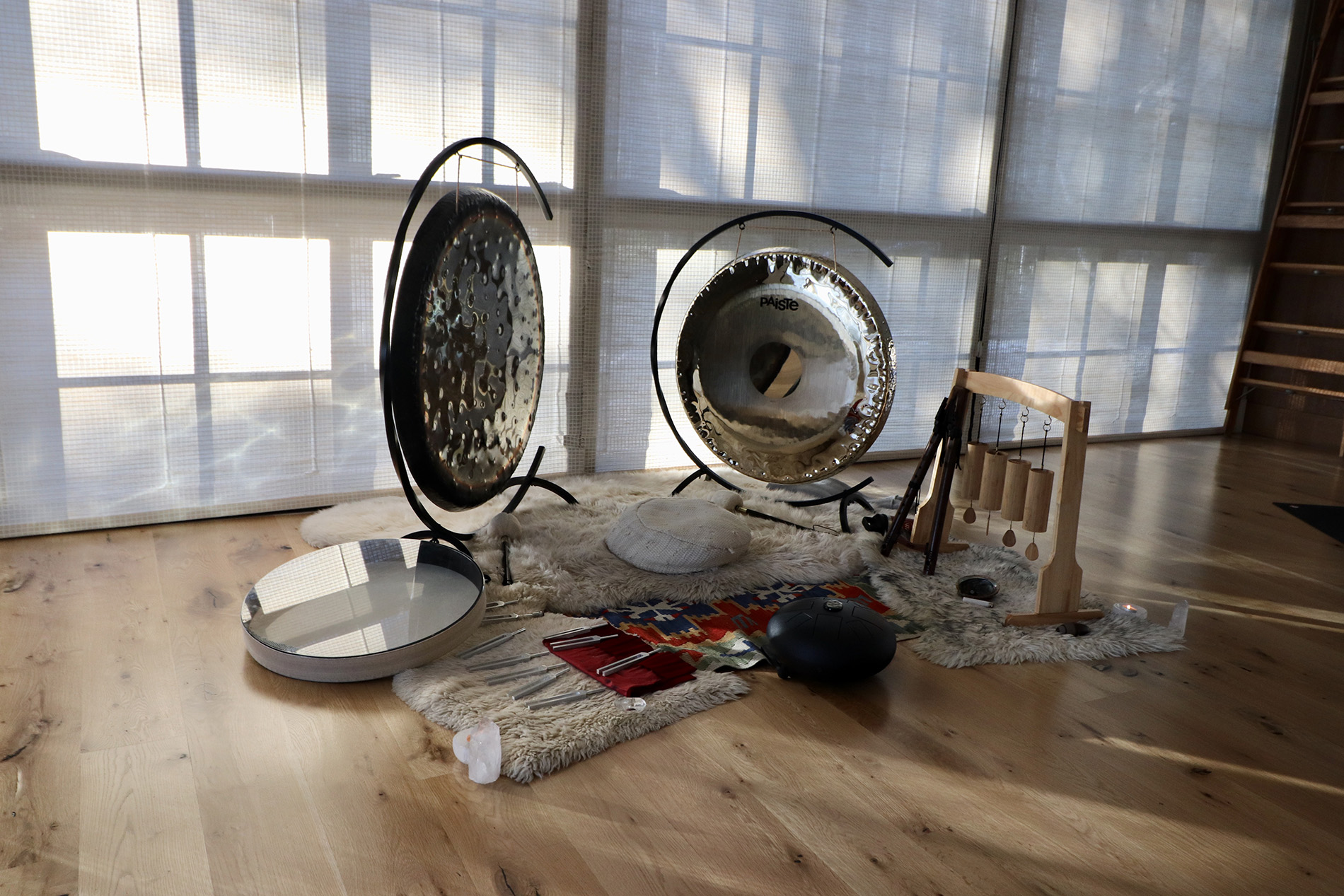 Our master of ceremonies had a voice with a warm, lulling cadence, and introduced us to the practice of sound bathing. The room had high ceilings and was drenched in champagne light. Our teacher was surrounded by a multitude of instruments; gongs, rainmakers, and chimes, among them.
Six of us formed a wide semi-circle on the floor, draped ourselves in soft blankets, and placed lightly scented lavender cloths over our eyes. This, I thought, was already exceeding my expectations.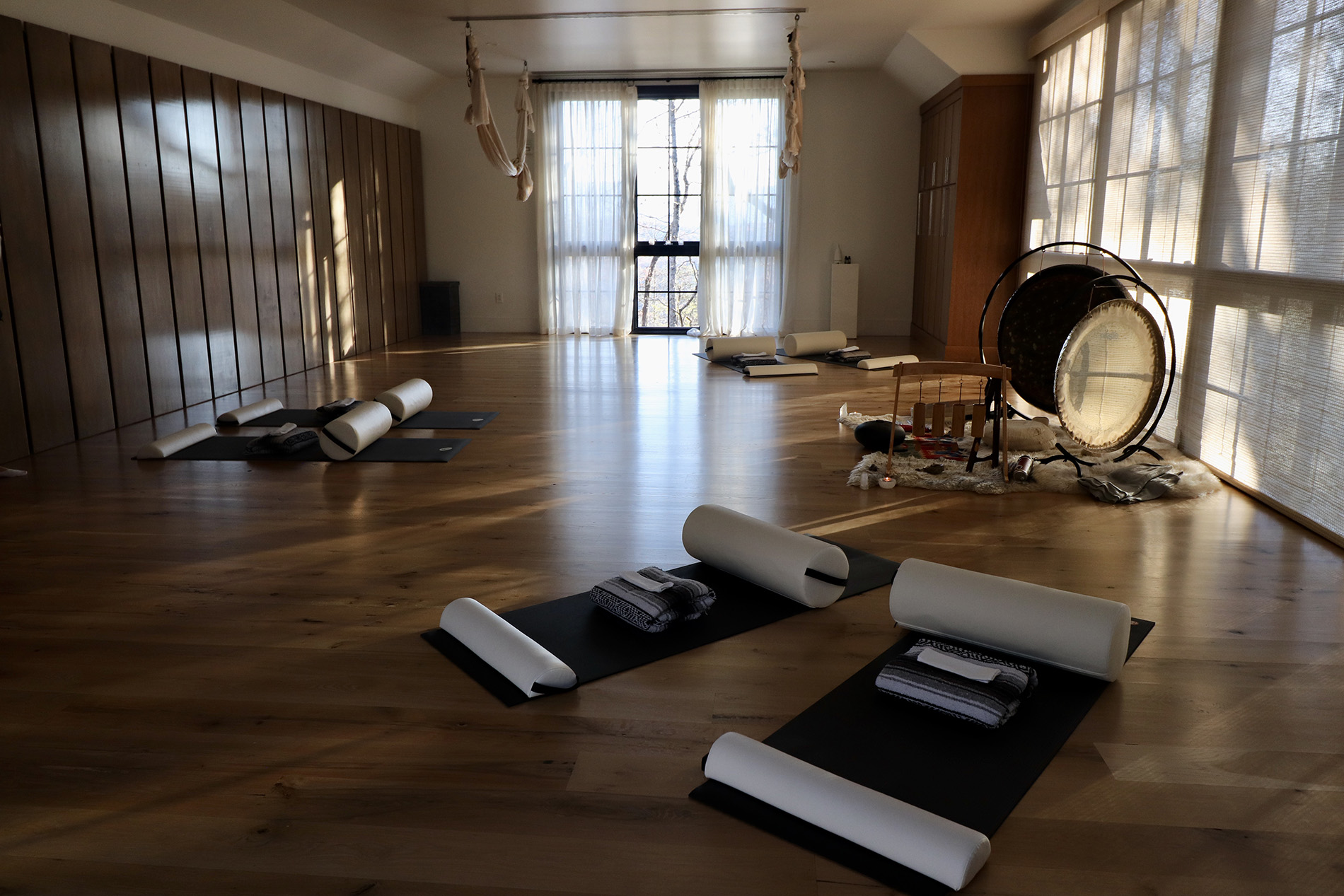 The senses in my body awakened, and I melted into the sounds. The gongs overlapped the chimes. The chimes overlapped the rainmaker, which sounded like waves crashing onto a beach. First softly, then gaining power, before receding again. I fell asleep, I think. Then awoke to tuning forks in G major, chants, and quite a few unnameable sounds. The vibrations of those sounds lifted and settled within me as I drifted in and out of a dream-like state.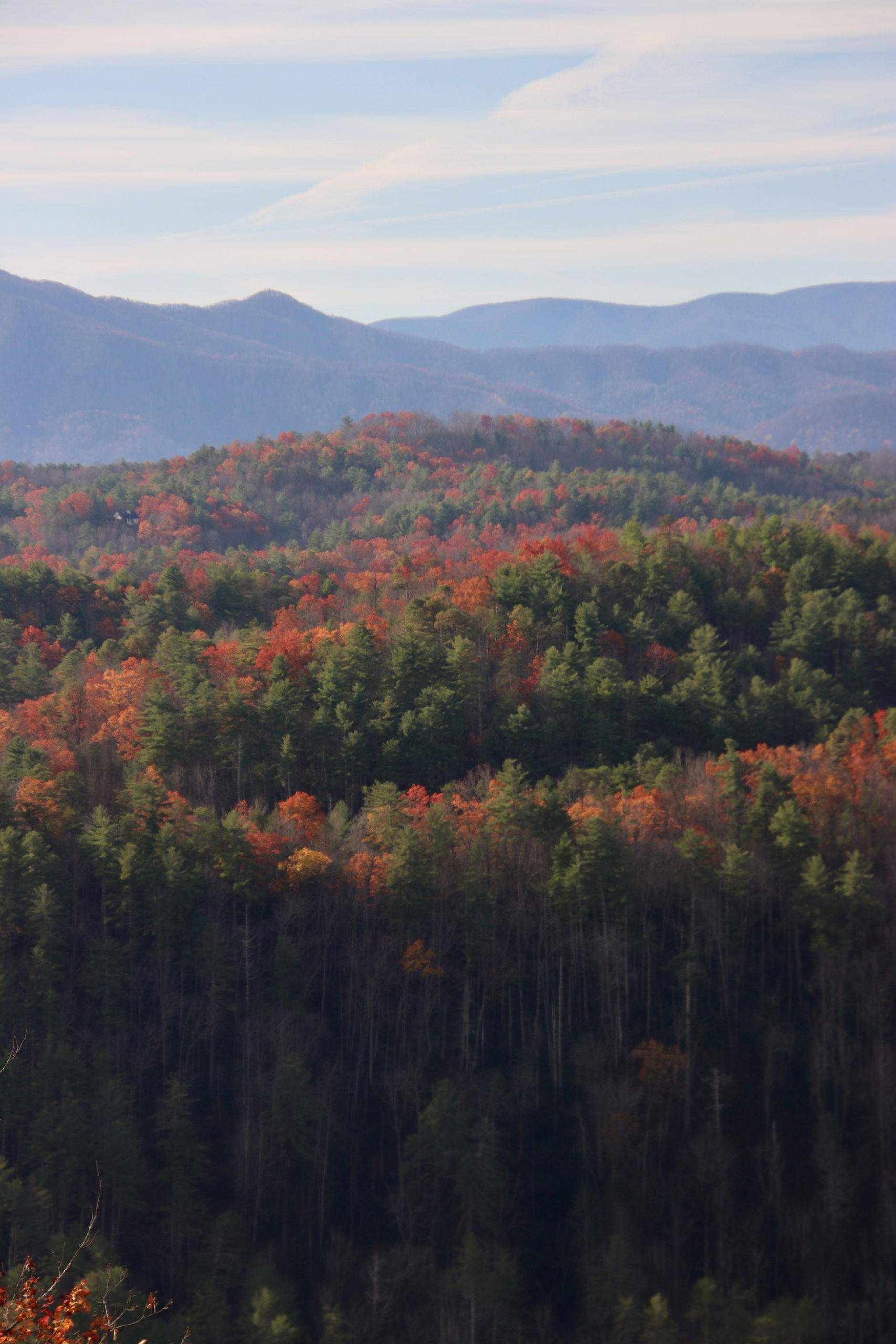 Towards the end of the sound bath, the group was asked to slowly sit up. I reluctantly followed orders. The gauzy roller shades had been raised, the curtains drawn—had I even noticed them earlier?
I found myself facing purple mountains— the start of sunset. The ridge was razor sharp, and pink and orange hues were just beginning to appear behind it. I smiled. Then I wondered when I could do the whole thing all over again. One reason, of many, to return to Blackberry Mountain.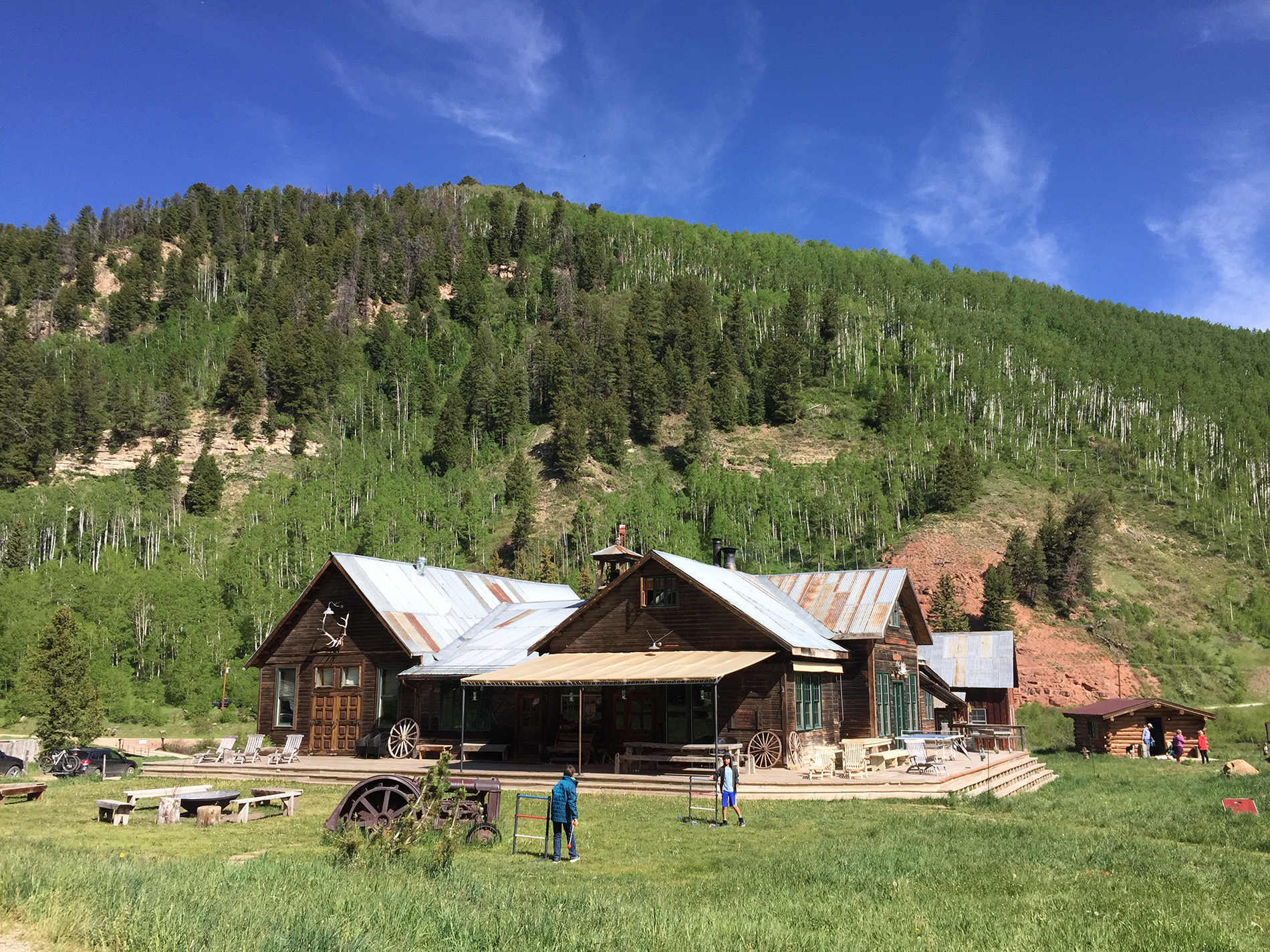 Teepee Dinner in Colorado
Farm-to-teepee doesn't roll off the tongue quite as easily as the now ubiquitous farm-to-table dining style, but our first in-teepee dining experience was memorable regardless.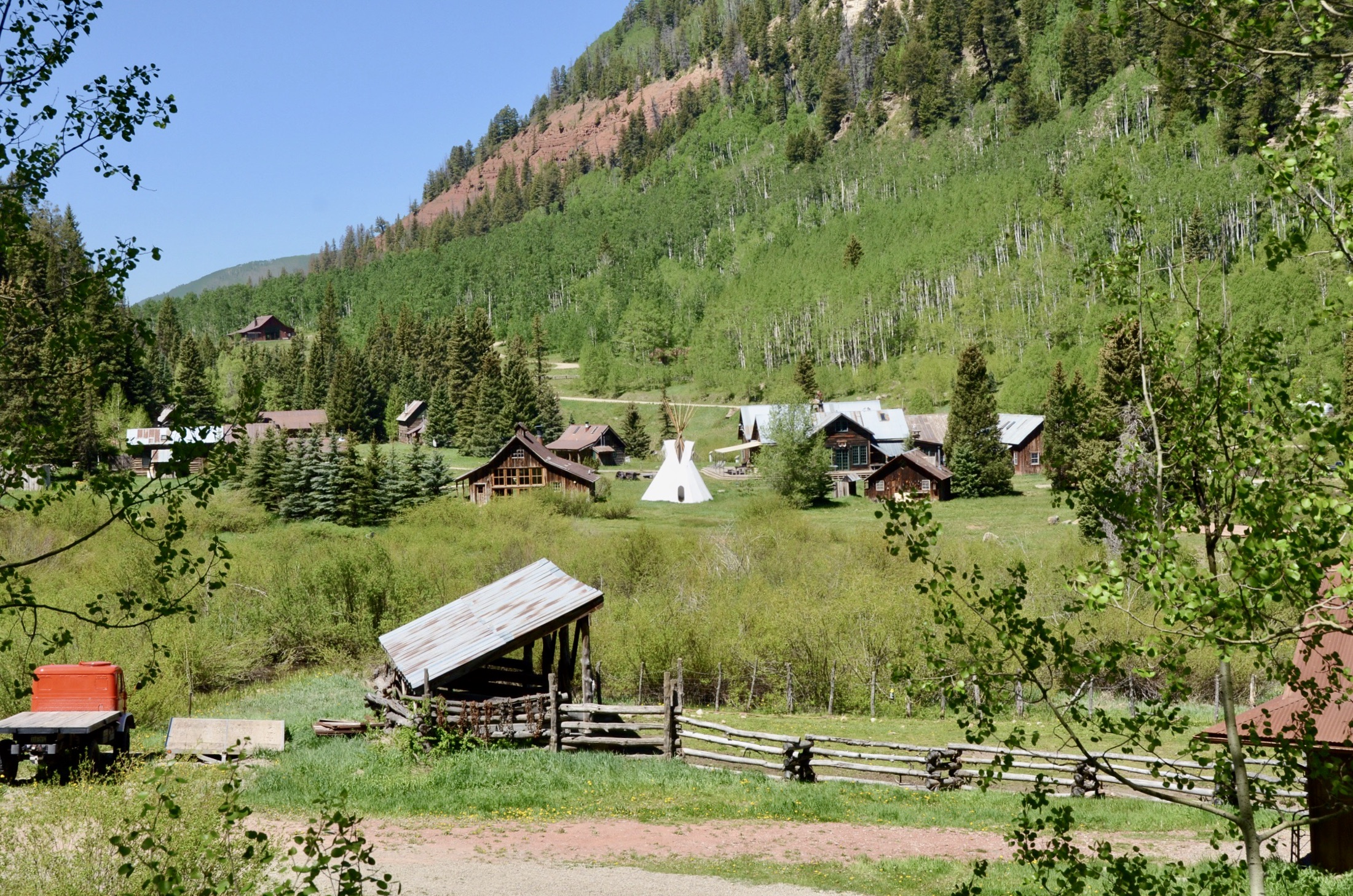 Originally, teepees were tents made of wooden poles and animal skins. Modern styles are more often made of canvas. The teepee at Dunton Hot Springs, a remote property with 13 cabins, was set a short walk from the main lodge. We had booked the dinner as an alternative to the family-style communal dinners we had been sharing in the lodge throughout our week's stay.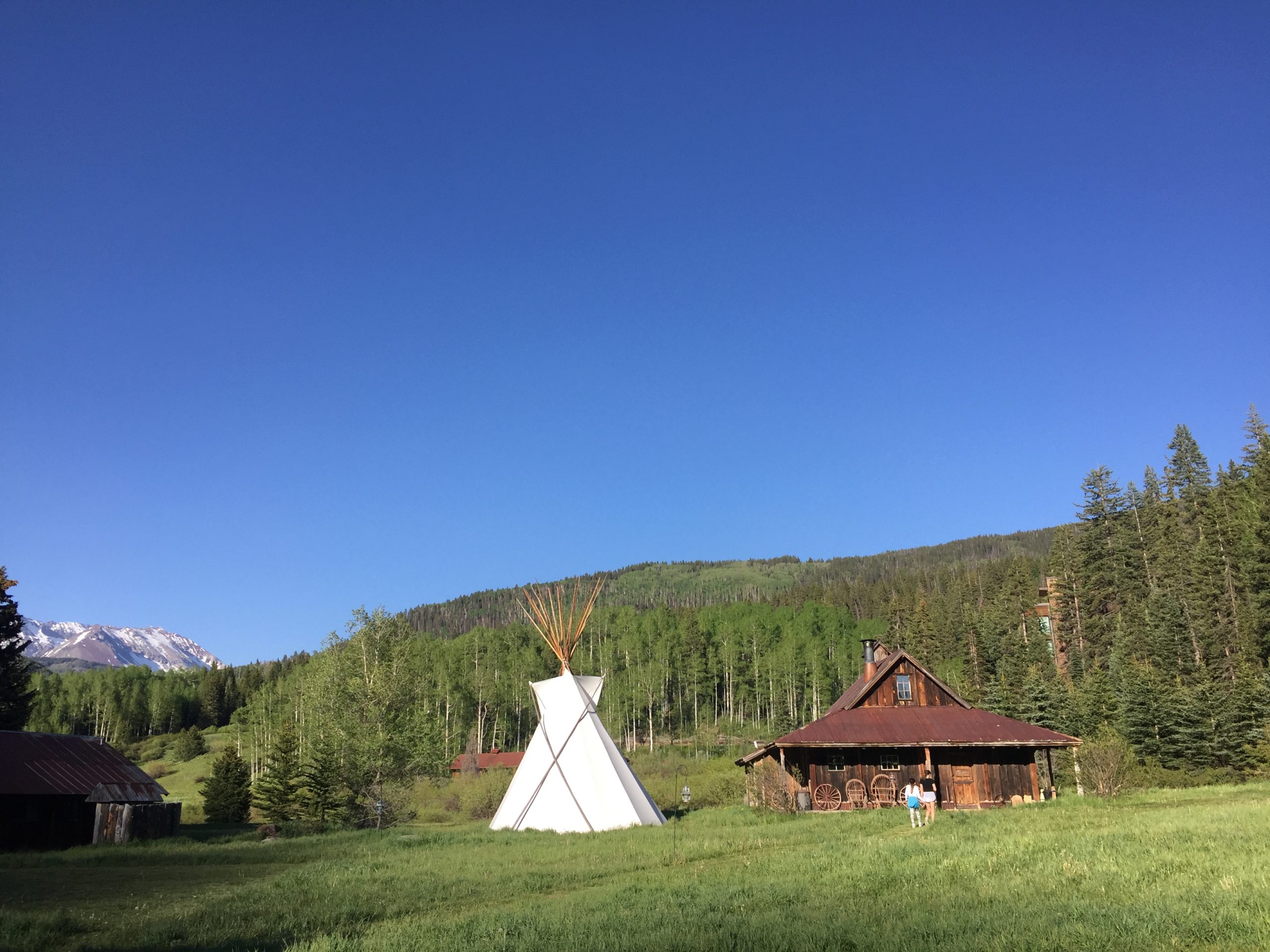 The food at Dunton, with a new, locally sourced menu prepared daily, was part of our escape out west. The intimate teepee was complete with a rustic wooden table, and chairs draped with cozy blankets. The centerpiece was a simple array of pinecones and candles.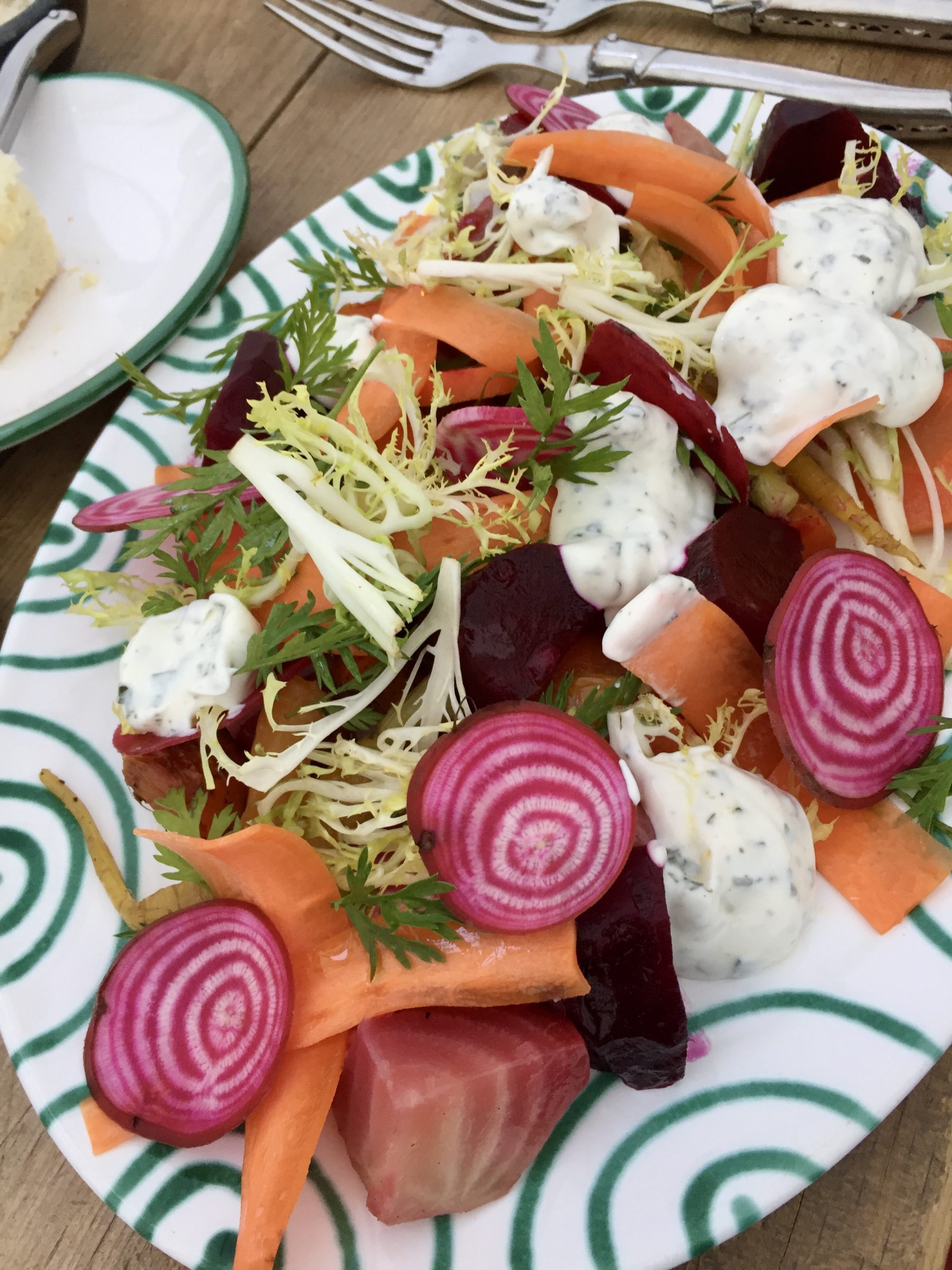 We dined on local elk, and roasted vegetables from the farm, all served family-style. The vibrant, ceramic dishes competed with the equally vibrant colors of the food. Our salad was a rainbow of ingredients—hot pink, razor-thin slivers of radishes, wide curls of shaved carrots, and wedges of golden beets atop a bed of fresh greens. Each vegetable firmly held its ground yet worked together effortlessly.
Afterwards, we joined our kids, and the other guests, at the nightly s'mores pit, happy and sated. All that was left to do that evening was to gaze up at the crystal clear starry sky above. And digest.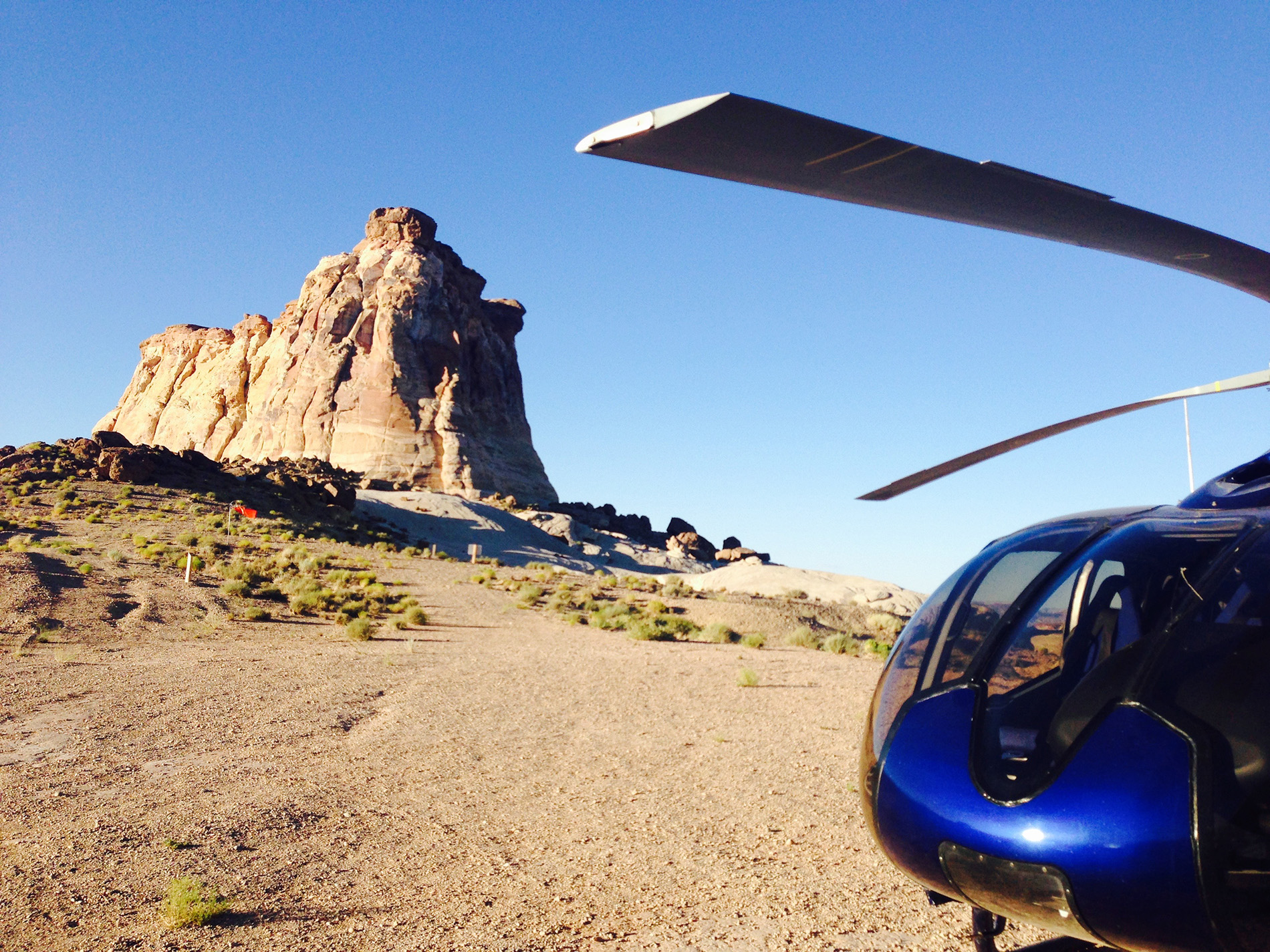 Helicopter Champagne Sundowner in Utah
Every so often on a vacation, an impromptu opportunity arises that is impossible to pass up. In this case: the chance to watch the sunset over the Utah desert from an isolated butte via helicopter. They had me at "sunset".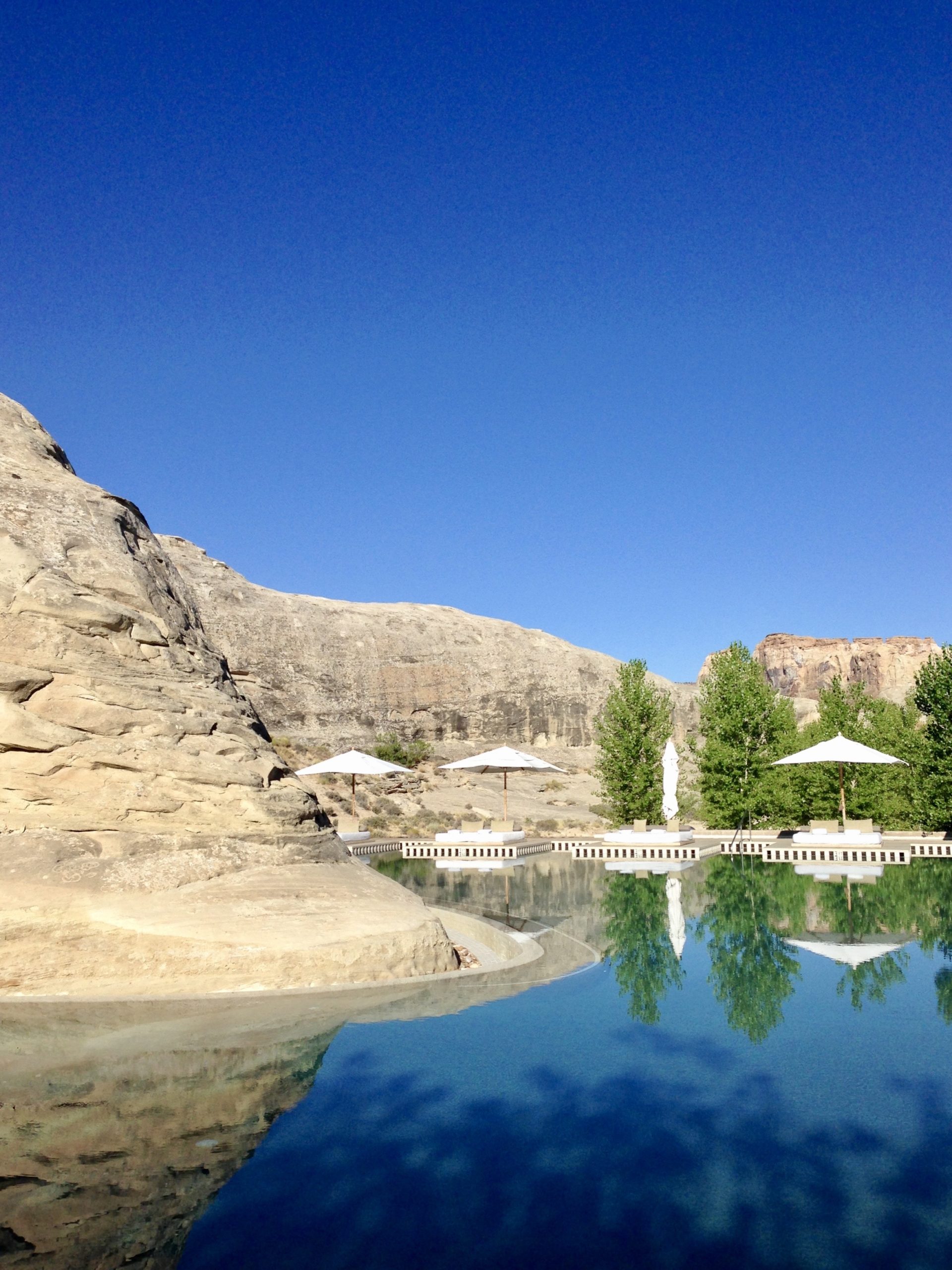 Amangiri is a resort that is tucked away along the southern border of Utah, where it meets Arizona. As with many Aman properties, Amangiri is small, and a challenge to find, which adds a level of exclusivity that attracts many luxury adventure travelers. Their excursions are equally exclusive and unique.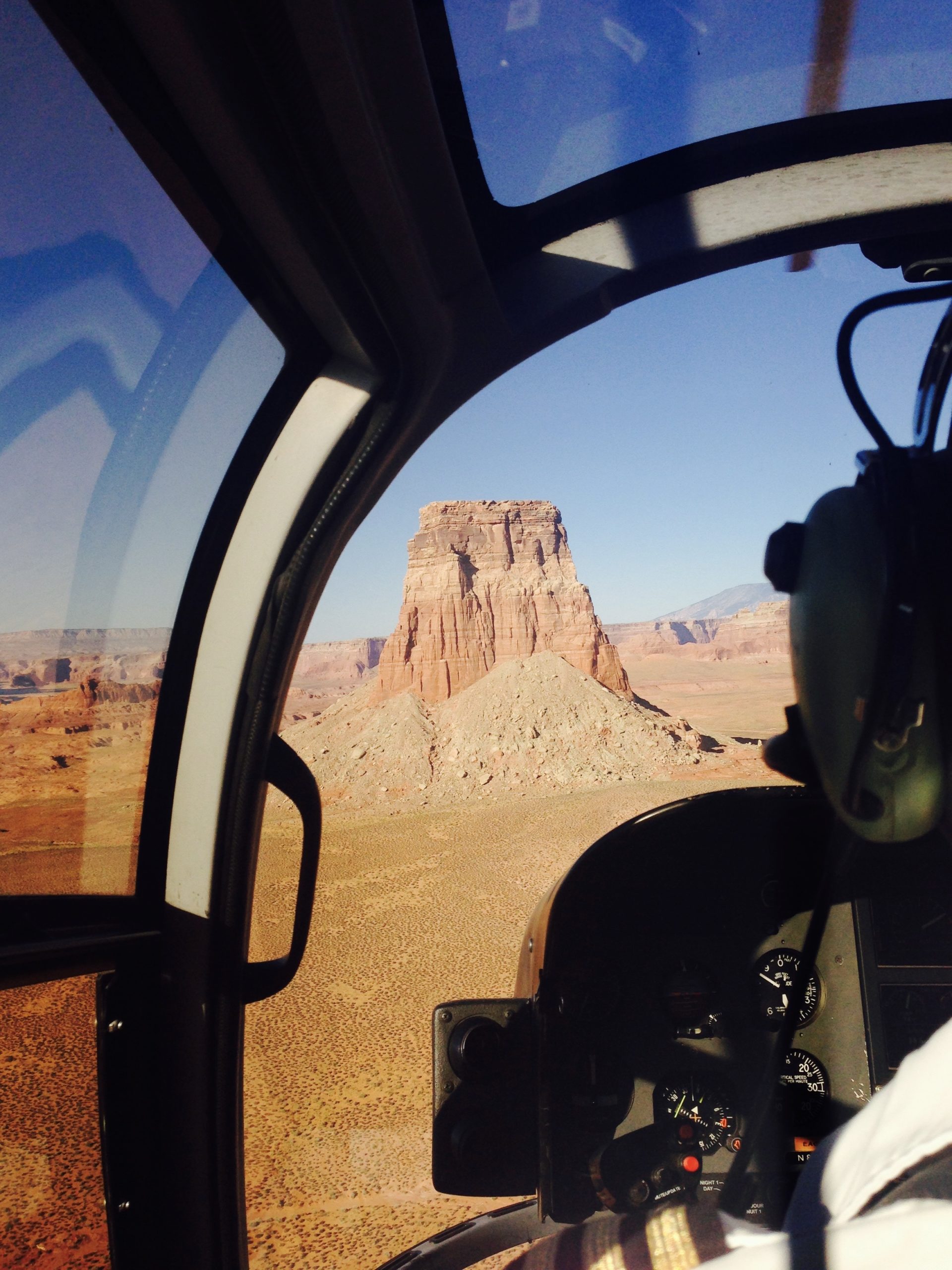 Spying on the desert from above, the blades of the helicopter slicing the dry air above us, made the trip worthwhile from minute one. The pilot steered us towards Glen Canyon Dam, and then Horseshoe Bend, the iconic shape giving credence to its name. From this unique vantage point, hovering over the deep canyon, I could see the striations of rock that had formed over millions of years. Impressive, indeed.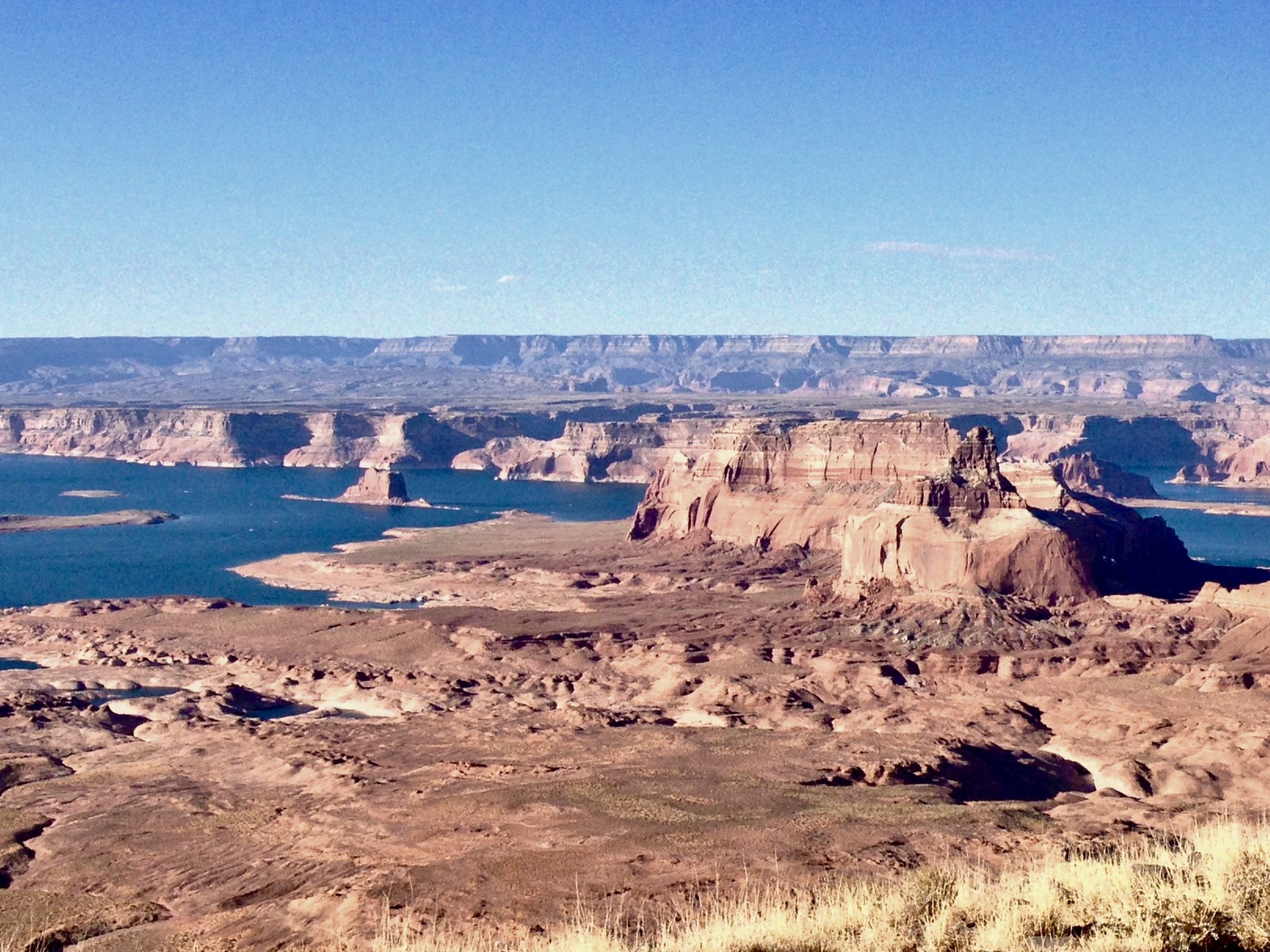 We landed on a nearby towering butte, the flat top being an ideal place to set up our champagne sundowner. The landscape was a sea of blues and golds, the rich mesas and distant buttes picked up the colors from the sun, and the sky melted into moody shades of blue. From our aerie, chilled champagne in hand, and no sounds aside from the wind, the world stood still.
Despite the high price tag of this particular hour-long excursion, again, I have no regrets. Even years later, it is one of the most unforgettable travel moments I've had the pleasure to experience. And who can put a price on that?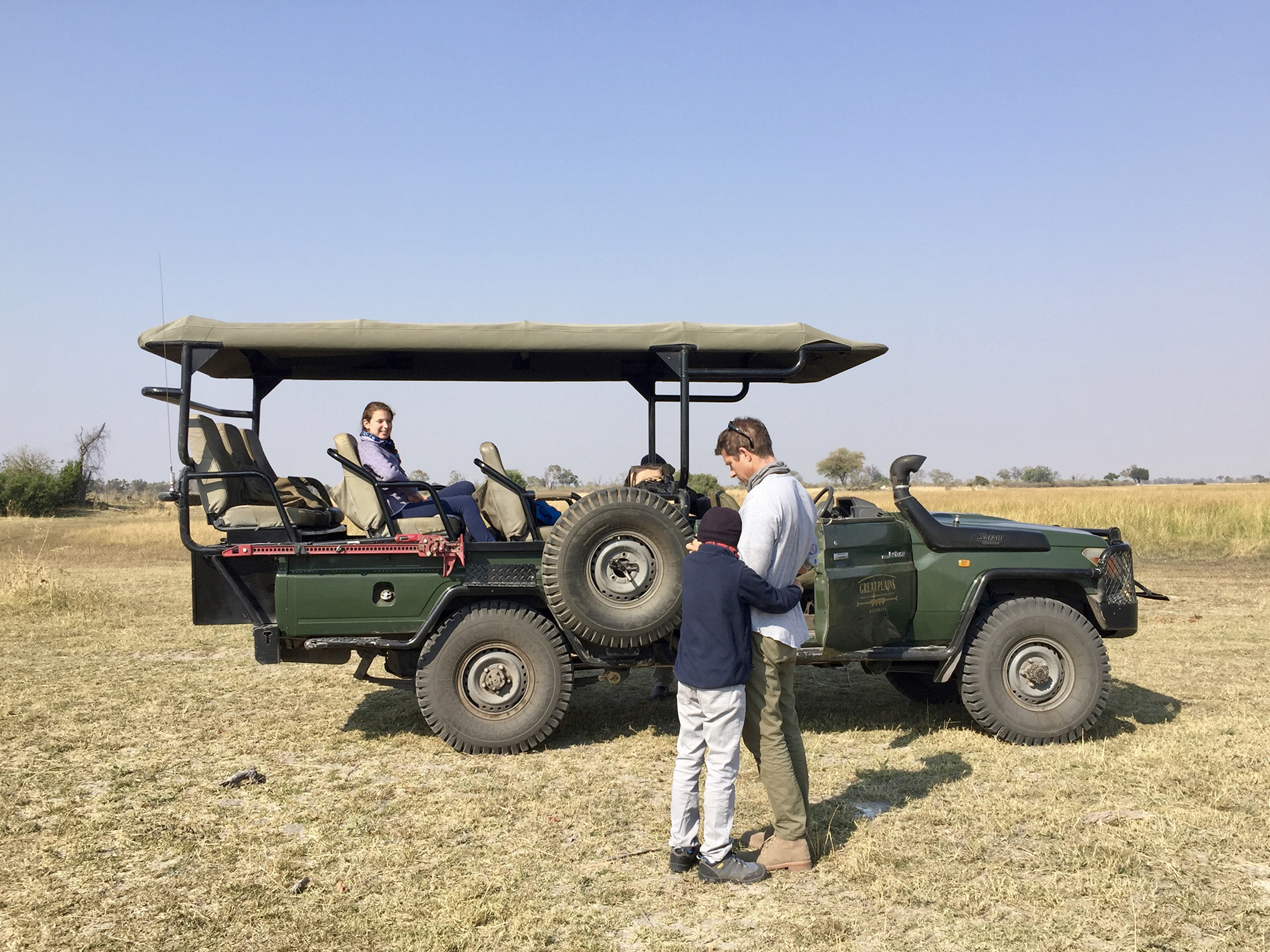 Dinner on the banks of the Okavango Delta, Botswana
There are very few places in my travels that have moved me as much as Africa. I am a wildlife junkie and love any opportunity to see animals in the wild. It is no surprise that Africa, and Botswana in particular, because of its inherent remoteness, would take up such significant space in my travel memories.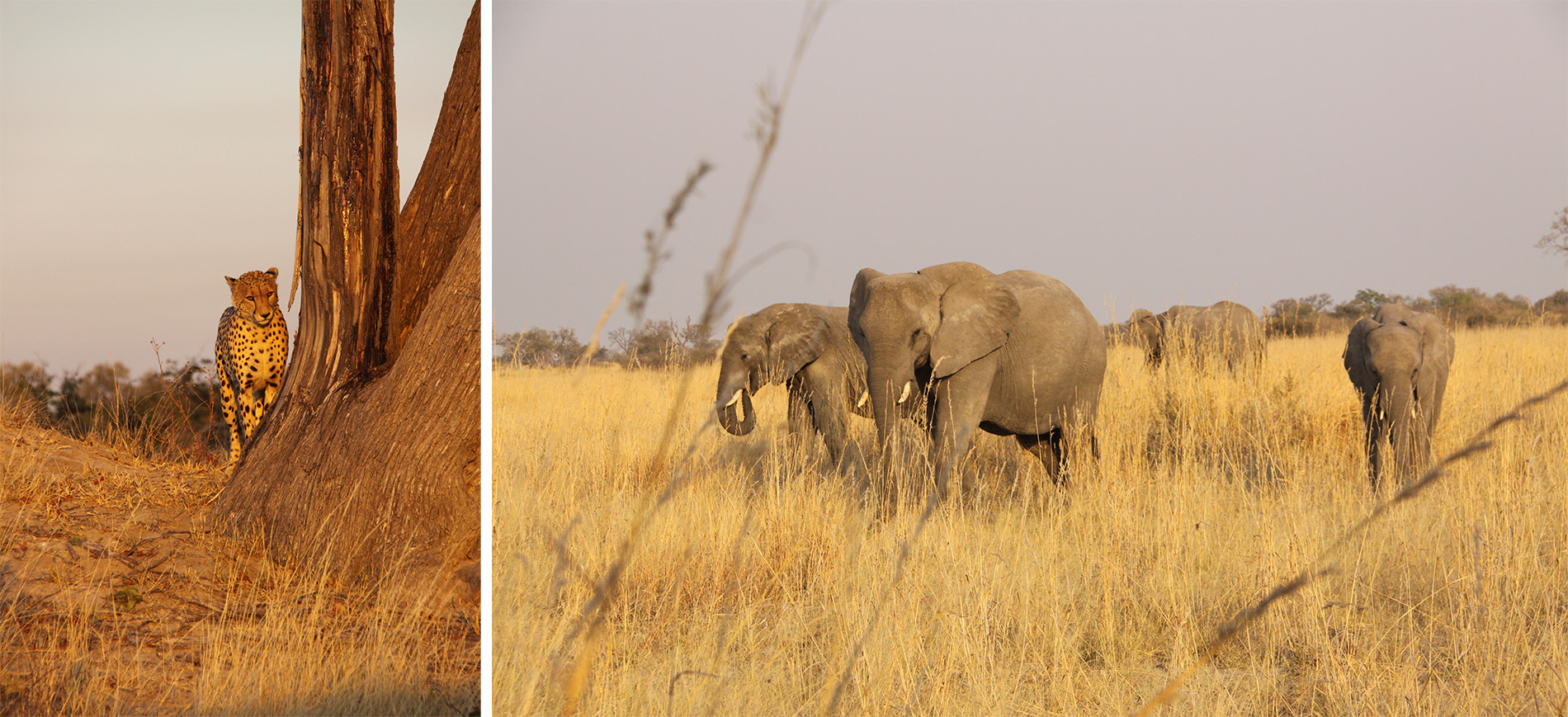 After three adventure-filled days along the Okavango Delta, we thought we had seen it all, and were beyond grateful. Lions, leopards, hippos, and birds that were so colorful and musical we stopped counting them. Foster, our gentle and soft-spoke guide, took us back to our camp so that we could change for dinner. As we climbed out of the Land Rover, our safari-weary bodies in need of a hot shower, Foster told us he had one last thing to show us.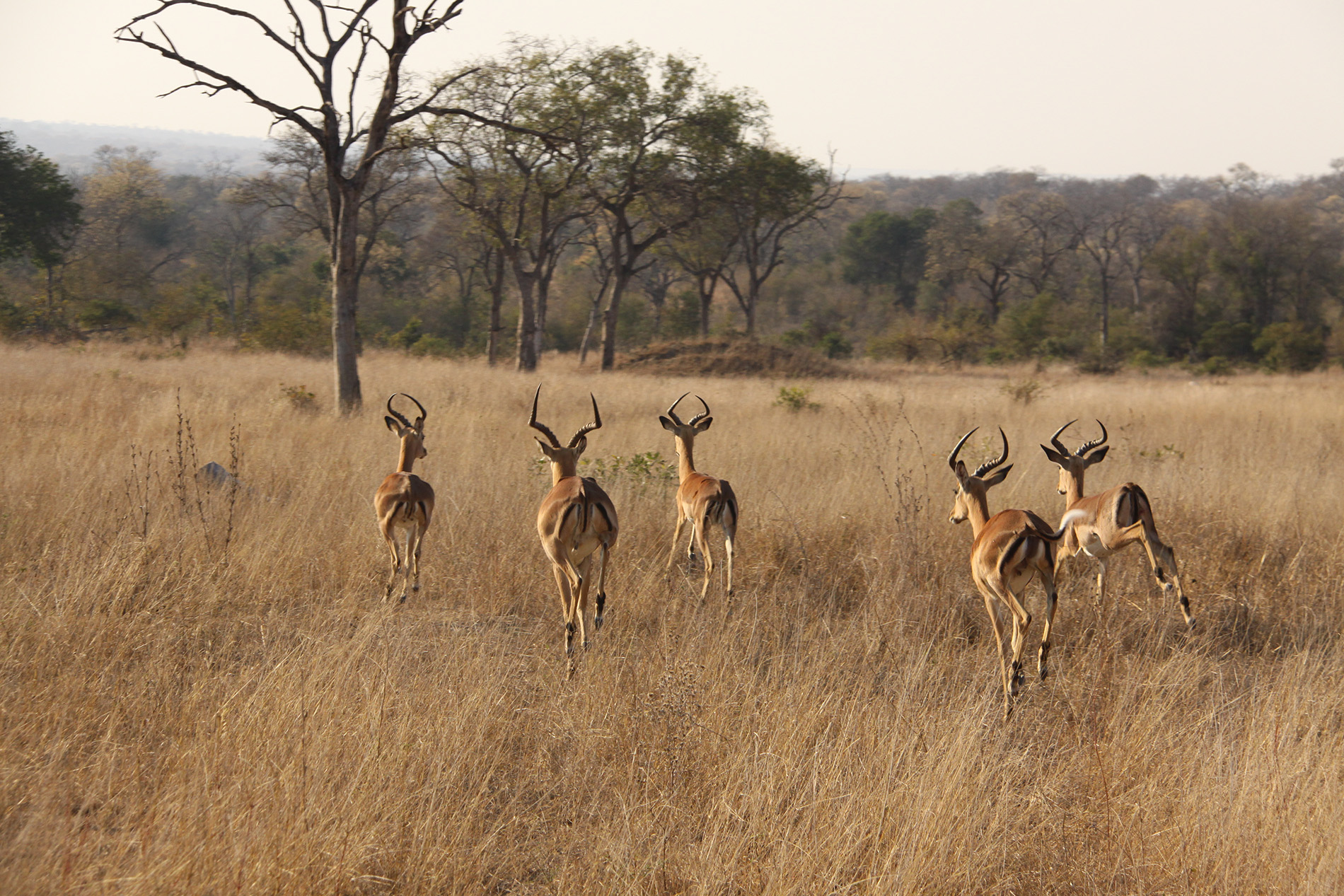 My interest was piqued, but my body was tired. In keeping with my 'no regrets' attitude, I climbed back into the Rover and rallied. We bumped along the bush for twenty minutes or so, getting farther and farther from camp, (and a hot shower). The sun was just starting to descend.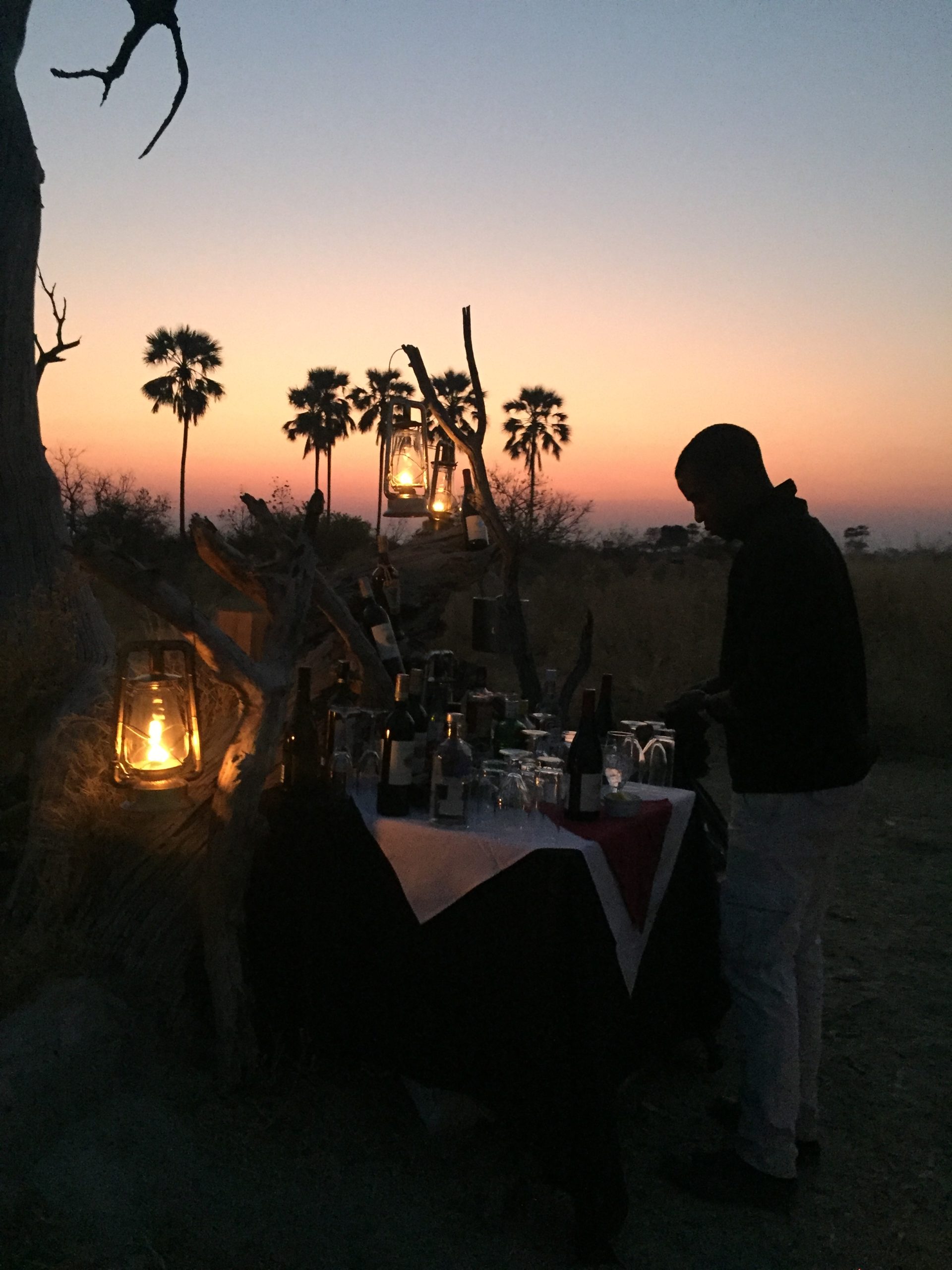 We curved around a thicket of trees, and startled a few baboons, when I saw our surprise. Not wildlife, but a fire, surrounded by chairs and blankets. A long communal table set for twenty. A top-shelf bar, and a lantern-lit pathway towards a fully functioning bathroom. Dinner was being prepared over open fires, and the aromas wafted through the air. I wondered if the lions would find the smells as enticing as I did.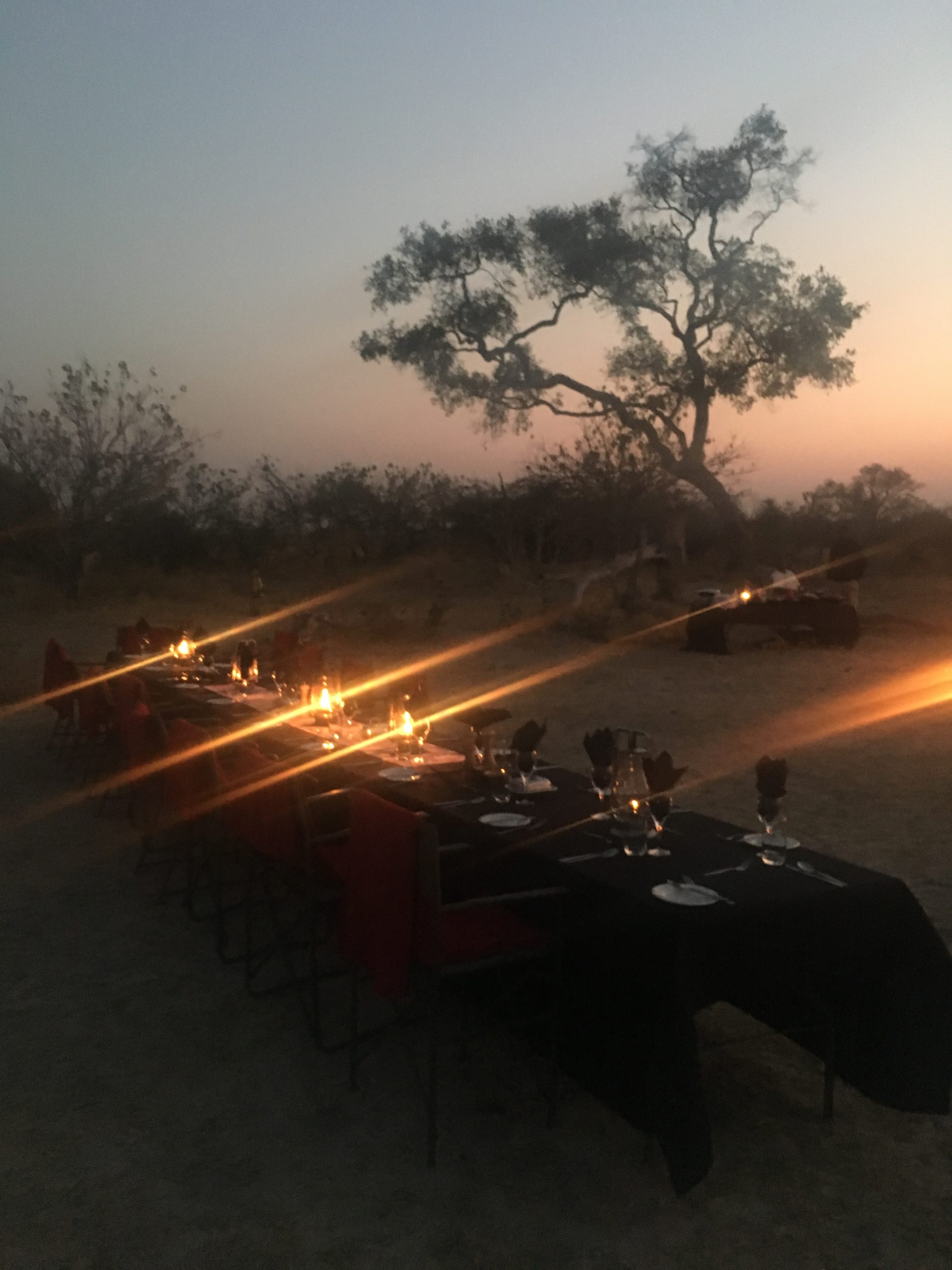 The entire staff of our camp, plus the other guests were treated to an ambient dinner in the bush, all together, sharing stories of the day, the magical moments in the delta. The awe and surprise of this moment in time, so far away from our real lives, was, to use a well-worn cliché, a gift.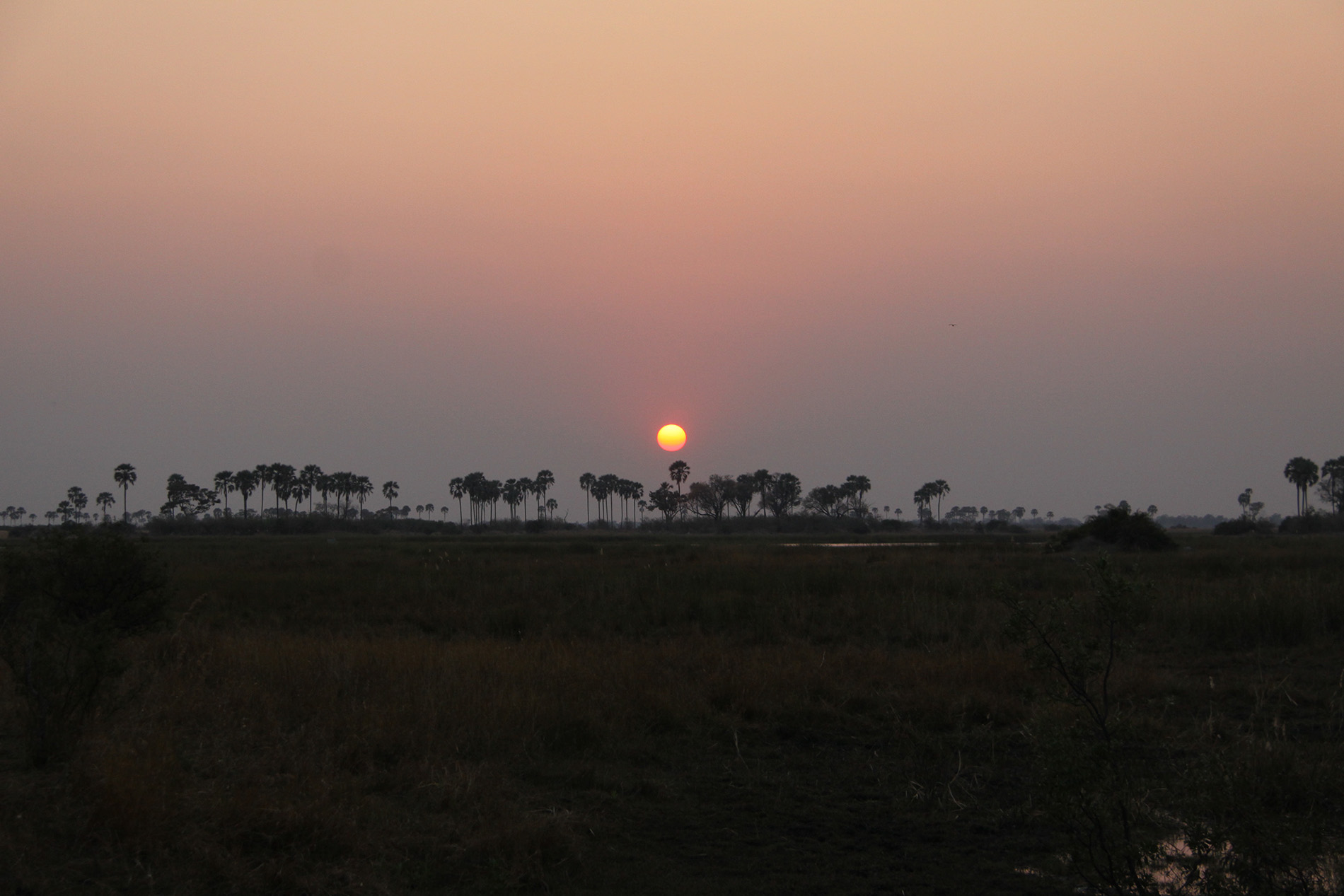 The experience matters
We live in a world of bells, beeps, whistles, tones, and chimes, mostly coming from phones and screens. Our lives are filled with constant noises which interfere with our ability to relax and have calm.
The sounds from these five experiences; the gong that preceded our teepee dinner in Colorado, the chimes of the sound bath, and wind whistling past us on the butte, were the antithesis of my normal cacophony. I embraced those sounds of these once-in-a-lifetime experiences. Unforgettable.
*******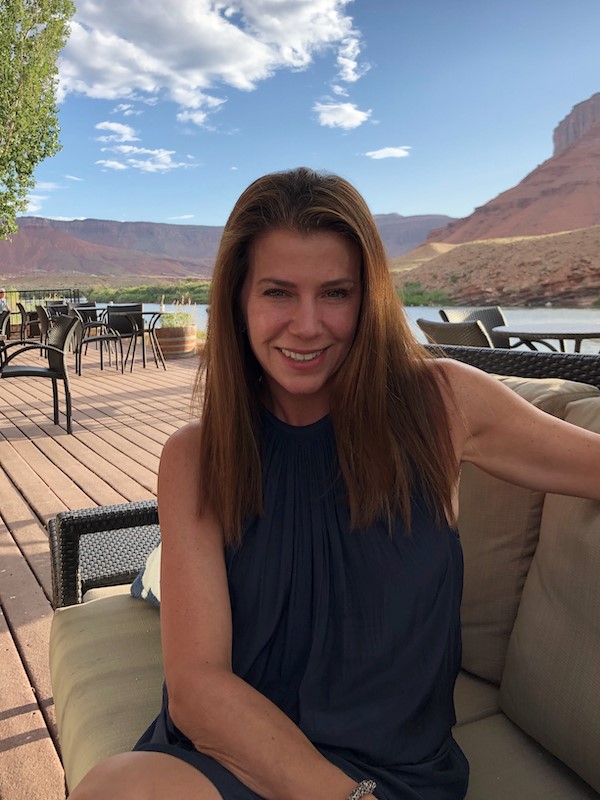 Jamie Edwards is an avid traveler, travel writer, and photographer. She launched I am Lost and Found, her adventure/luxury travel website after 25 years of living and traveling around the globe. Jamie's goal is simple: to inspire travel. Keep up with Jamie's adventures in travel here.
CIRE Travel is a full-service travel agency headquartered in New York, NY. Our expert team supports clients across the country and around the world.
---
Where in the World Do You Want to Go?
Inspired to plan your next weekend getaway, vacation or trip of a lifetime? See that form below? That's all it takes to begin your next epic travel story.