There are plenty of reasons we recommend visiting Kennebunkport, Maine after the beach weather has passed: You'll avoid throngs of tourists, witness the changing seasons, and get a more authentic taste of Maine, cold weather and all. And come December, Kennebunkport and Kennebunk (or "The Kennebunks," as the locals say) do it best. How do we know? One of the CIRE offices is located here, so we're kind of local experts (not to brag). Read on for our top picks, and if you like what you read, call us to book your Maine winter getaway!
Although most of our business travel clients know us for our corporate travel services, we're one of the premier travel agencies for leisure travel, vacations and honeymoons, too. (We were just honored by The Knot for their Best of Weddings!) We love sending clients to this seaside community because even though we've traveled the world, we can honestly say this is one of the most beautiful places you'll ever see. CIRE President Eric Hrubant puts it best: "Maine is the only place I would vacation and be genuinely sad to leave at the end of each trip. There is something about Maine that makes it my happy place. I can't put it into words, but when I'm in Maine, life is just better!"
You could spend a week or two in this coastal New England town and still have plenty to do, but if you only have a weekend, there are some can't-miss activities that'll help you make the most of your stay. Below are 6 ways to spend a perfect winter weekend in Kennebunkport, one of our favorite places in the world.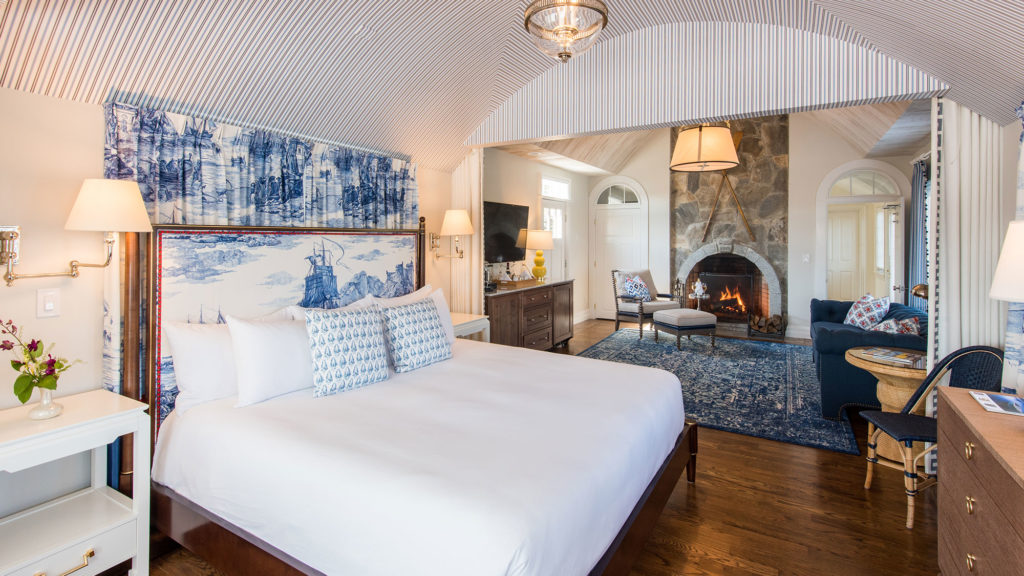 1. Book a Stay at the White Barn Inn
We wouldn't send our clients anywhere that's less than luxurious, and when it comes to ambiance, amenities, and experience — plus stellar service — the White Barn Inn checks all our boxes. Part of Auberge Hotel Collection, the historic seaside accommodation, which is located in neighboring Kennebunk, lets guests sample "the way life should be" with coastal decor and seaside living.
But aside from being an idyllic place to stay, we love that the White Barn Inn offers some of the best experiences you can find in the state. Indulge in a treatment (or two, or three) in their legendary spa, then head to their award-winning restaurant for a splurge-worthy dinner that epitomizes fine dining and New England cuisine; we firmly believe that the tasting menu and wine pairing is one of the best dining experiences in New England. Call us to book your stay and get perks and upgrades that only CIRE can get you!
As you may have gathered, you could easily spend your entire weekend within the Inn's walls, but the rest of Kennebunkport is too beautiful not to explore.
2. Mosey Around The Annual Christmas Prelude
If you really want to submerge yourself in the best that The Kennebunks have to offer, plan your visit during the first two weeks of December and watch as the town turns into a festive winter wonderland. The Annual Christmas Prelude spotlights local businesses and events, so you'll get to see, taste, and experience the culture of this seaside community.
Whether you're visiting with a significant other, a group of friends, or the entire family, Prelude's full schedule promises something for everyone. Featuring multiple tree lightings, outdoor markets, holiday parades, Santa's arrival via lobster boat, and the ever-popular Fire+Ice party at The Nonantum Resort, the events of Prelude could keep you entertained all weekend long.
Can't make it to Maine before the holidays? We also suggest visiting during the month of February, when #LoveKPT is in full swing. You can "Paint The Town Red" with your sweetheart as you eat, sip, and shop your way through town, participating in romantically-themed events and dining specials. (We think it's the perfect Valentine's day getaway, hint, hint.)
3. Hike or Snowshoe at the Kennebunk Land Trust or the Kennebunkport Conservation Trust Trails
Outdoor enthusiasts near and far appreciate the majestic beauty of Maine's preserved landscapes, and no matter what time of year you're visiting, don't leave without spending some quality time in nature.
During your getaway to Kennebunkport, be sure to add a hiking or snowshoeing adventure to your agenda. (Not sure where to rent your gear? Don't worry, we've got you covered!) Bundle up and explore the state's pristine wilderness at the Kennebunk Land Trust or the Kennebunkport Conservation Trust Trails, which contain preservation land that exemplifies the state's natural beauty. Trust us — when the ground is blanketed in snow and ice crystals glitter on the trees, it's nothing short of magical.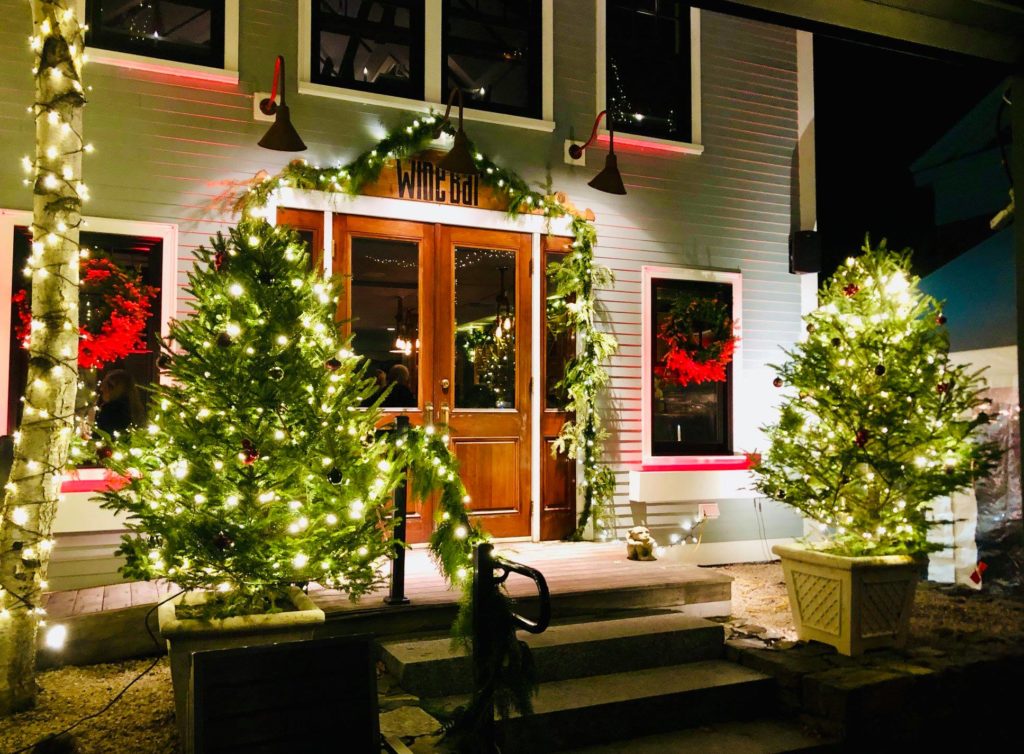 Photo Courtesy of Old Vines Wine Bar
4. Wet Your Whistle at Old Vines Wine Bar
After a day of sightseeing, meandering, or trekking, a bit of imbibing is definitely in order. One of our favorite spots to warm up with pre-dinner drinks and apps is Old Vines Wine Bar. Their amazing staff serves up snacks and small plates, so you'll find munchies to fit your appetite without spoiling your dinner reservation. (Or, you may be so impressed with the apps you'll want dinner right there!)
And for those who aren't vino fans, their drink menu includes plenty of craft beers and gourmet cocktails, too. Check out their events calendar to see special events and their live music lineup.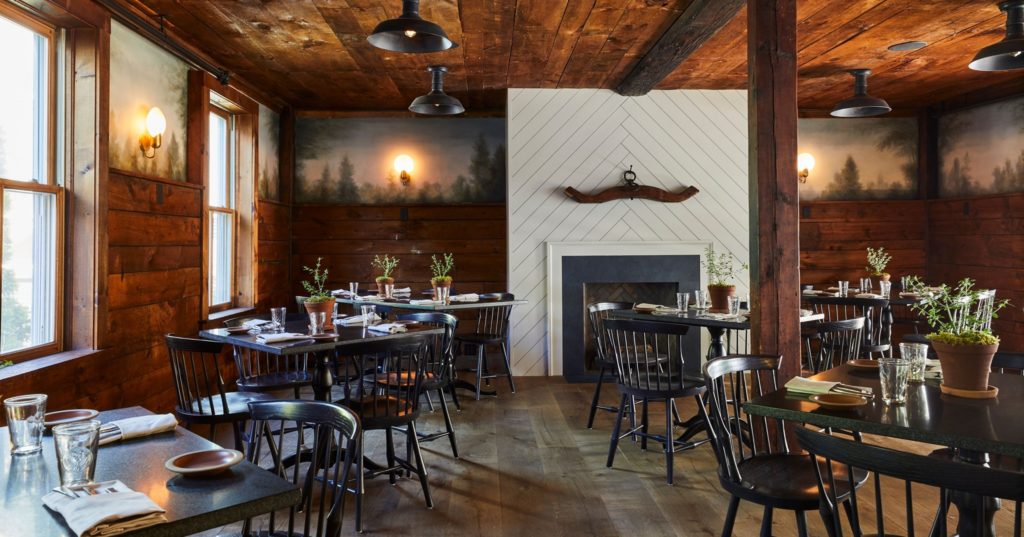 5. Book a Table at Little BarnThe White Barn Inn has an elegant, fine dining restaurant that should be on every visitor's list, but don't miss the inn's newly renovated, casual dining restaurant, Little Barn. It's cozy and charming and is the perfect place for a lowkey winter meal. The lobster roll and Waygu burger at Little Barn are not to be missed, but the chef also has a daily menu board, featuring a selection of ever changing seasonal favorites. Top tip: Get there early for a drink at the elegant piano bar with views of the winter wonderland out the big, farmhouse window. There's nothing better on a chilly winter's evening.
6. Grab a Night Cap at The Pilot House
Perhaps the best indicator of a great bar is that it's the place where the locals hang out. In Kennebunk, that place is The Pilot House, where the atmosphere is casual, the menu is classic, and the fellow patrons don't pronounce their "r's."
Grabbing a drink at this favorite local joint is the perfect way to end your evening. And if you're planning on being in The Kennebunks during the first two weeks of December, check out The Pilot House's spiked hot cider bar, occurring on certain nights of Christmas Prelude.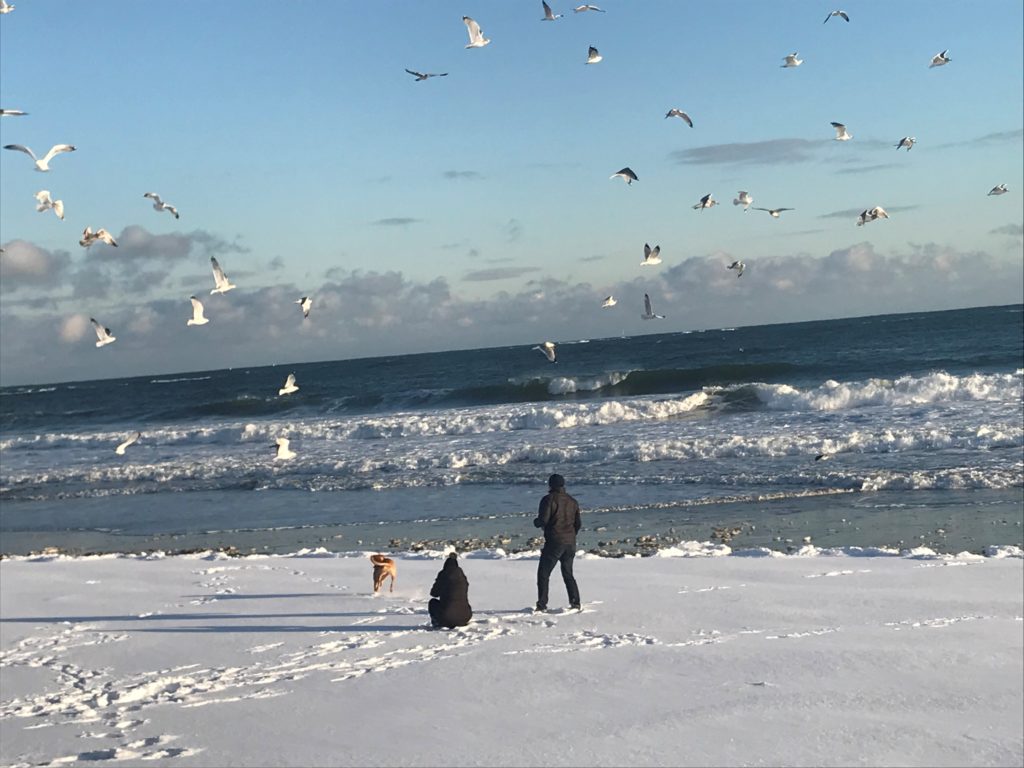 ***
Here at CIRE, we love suggesting some fun, after-work options for your business trips, too. (You've heard of "bleisure travel," right?) So, if you need help with corporate travel planning for an upcoming trip to Boston or Portland, this oceanside town is just a short drive away and it's totally worth a visit — let us help you make it happen!
Since we'd send you to The Kennebunks any time of year, we'll also be sharing our favorite things to do in the summertime (think: ice cream, lighthouse tours, seaside hotels, and more food and drinks!). And by the way, we're planning some great insider's guides for the other cities where CIRE has offices: Boston, Washington, DC, Los Angeles, and New York, too! Stay tuned!
---
Where in the World Do You Want to Go?
Inspired to plan your next weekend getaway, vacation or trip of a lifetime? See that form below? That's all it takes to begin your next epic travel story.