With crowds flocking to Italy and Greece like migratory birds heading south, it's a good time to visit a few lesser-known European summer destinations. Don't get me wrong, there is much to love about Greece and Italy; food, wine, architecture, and art are prime examples. But the summer months bring tourists, rising each year with numbers that mirror the temperatures.
There are many European destinations that have yet to be taken over by the extreme tourism that inflates hotel room costs and makes restaurant reservations unattainable. Some, dare I say, provide an even more authentic European experience in return.
Are you starting to think about the summer holidays? With the Arctic temperatures much of the eastern board has recorded recently, I can't imagine a better time to manifest warmer climes. Summer in Europe sounds divine. Let's go!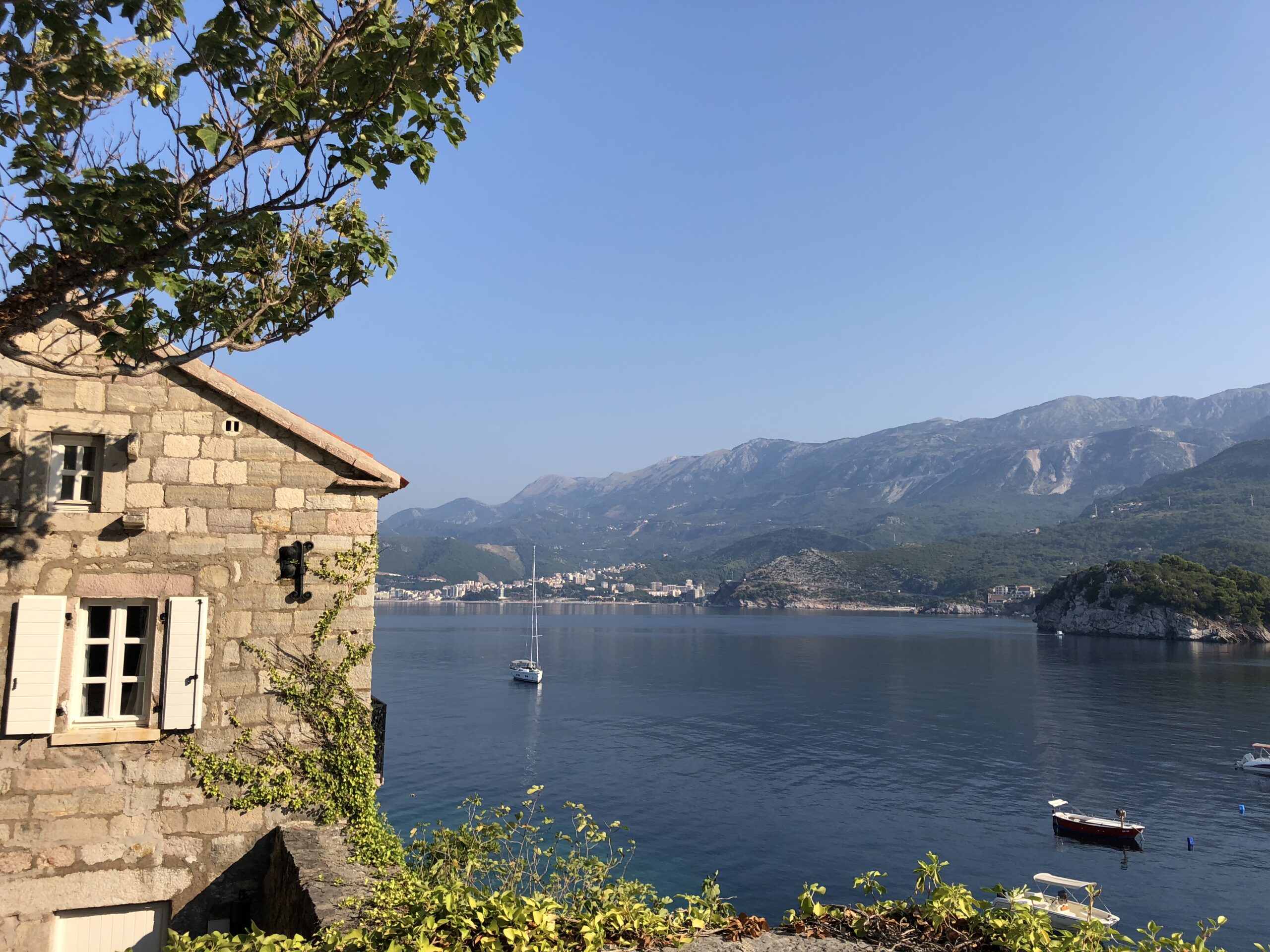 European Summer, A Brief History
Europeans are known for having extended summer holidays, with August being the most popular time to travel. How did this come about, I wondered. Before the first World War, I discover that vacations were rare for the working classes and typically unpaid. In 1919, a change came about when a group of French printers and bakers fought for a week's paid vacation. This set the wheels in motion for others to follow suit.
Interest in travel soared. By the second World War, the working-class vacation was firmly rooted and adored across the continent. By the 1980s, many European countries guaranteed workers five weeks of vacation each year. Europeans tend to take off the entire month of August to reset and recharge. Why America hasn't yet adopted this wellness and well-being philosophy is baffling.
Five Up-and-Coming European Destinations
With most of Europe on holiday at the same time, and adding in the American school summer holidays, what is the best way to find a place to recharge? Perhaps thinking beyond the expected. What follows are five European countries that have yet to see the crowds of destinations like Italy, Greece, and France.
Where do you see yourself exploring this summer?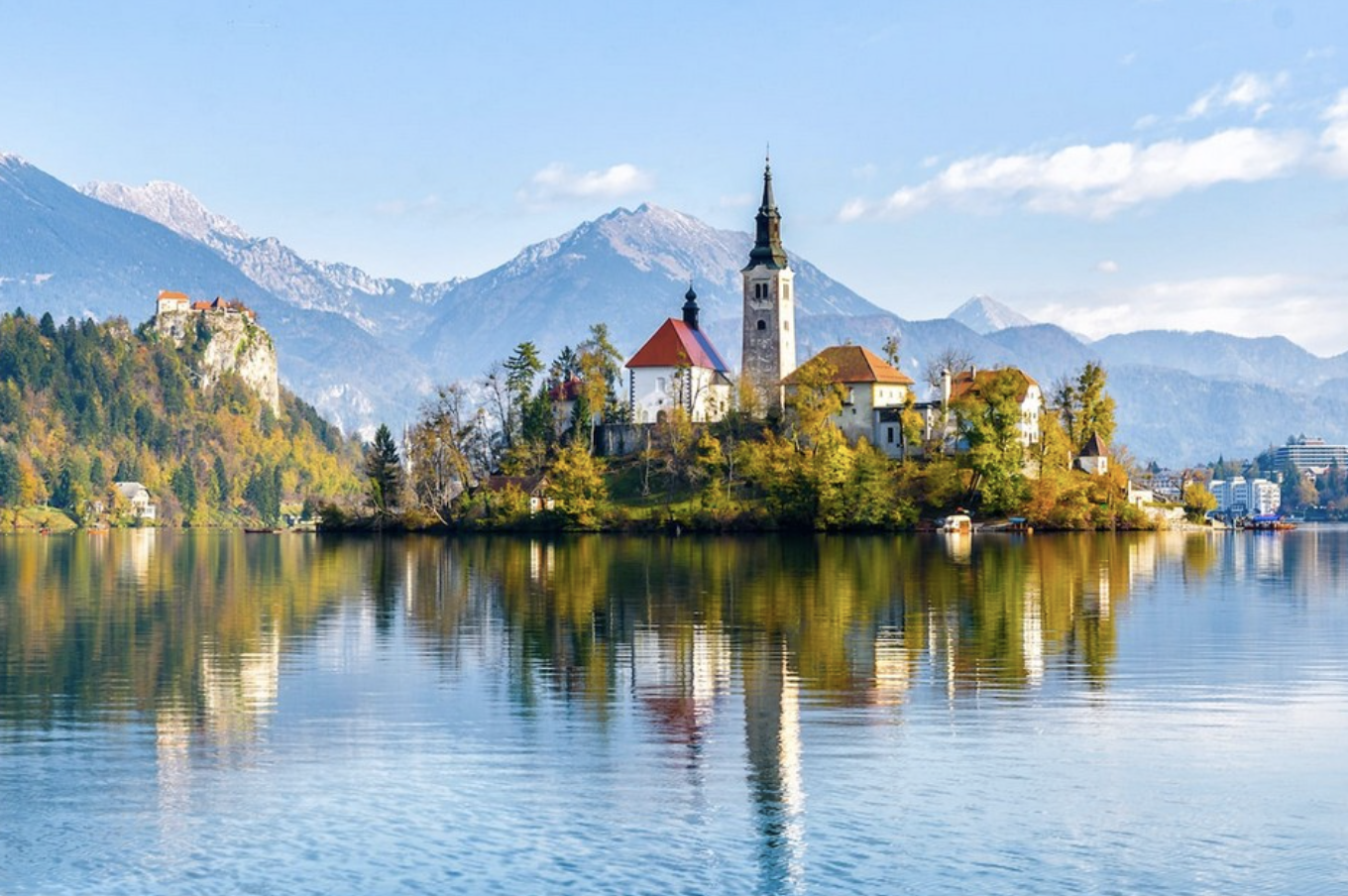 5. Slovenia
Gushing waterfalls, trout-filled streams, terraced vineyards, and world-class dining. Welcome to Slovenia! A country whose lush scenery is never more vibrant than in the summer months. From the capital city of Ljubljana to the fairytale and ever-instagrammable Lake Bled, this land-locked European country is on the cusp of being discovered by Americans. Now is the time to go.
The only natural island in Slovenia is just under an acre in size and sits within Lake Bled in northwestern Slovenia. Bled Island's beauty is known the world over. As picturesque as it gets, with forests lining its shores and mountains in the distance. The church spire that defines the island is dedicated to the Assumption of Mary and was built in its current form in the late 1700s though parts of the church date centuries earlier.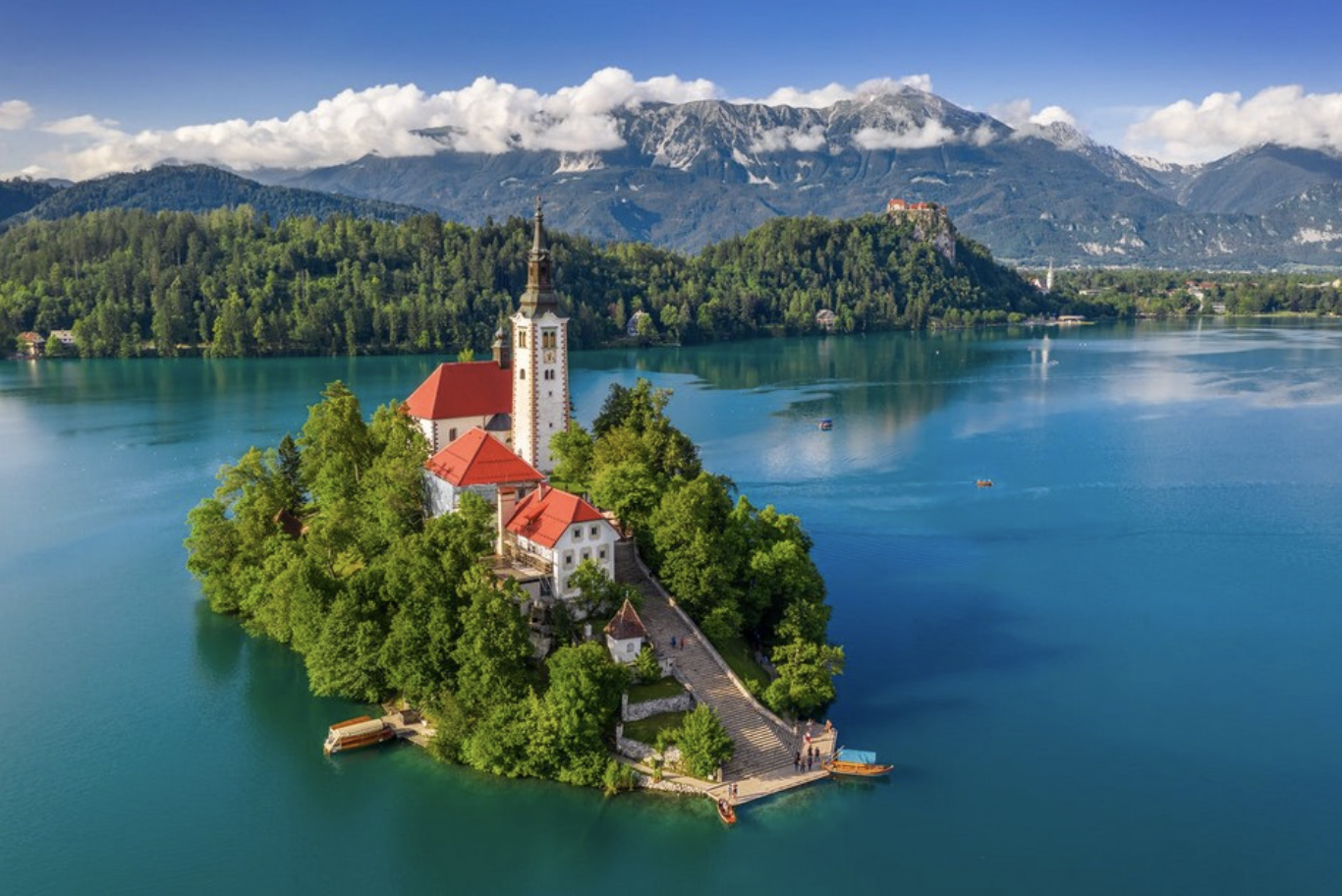 Flat-bottomed boats called pletnas provide transport to the island. Visitors can admire the Slovenian time-transporting landscape, be tempted by the area's local cream pastries, and discover secluded swimming holes.
The colorful, compact capital city of Ljublijana can be tackled in a day. Stand up paddle on the leisurely Ljubjanica River or have a coffee on its picture-perfect banks. Explore the Slovene Ethnographic Museum or a host of other fascinating museums. Hike up to the Ljubljana Castle for a bird's eye view of the land or dine in one of many impressive restaurants like grilled seafood courtyard dining at Gostilna AR or classic Slovenian fine dining at Restavracija JB.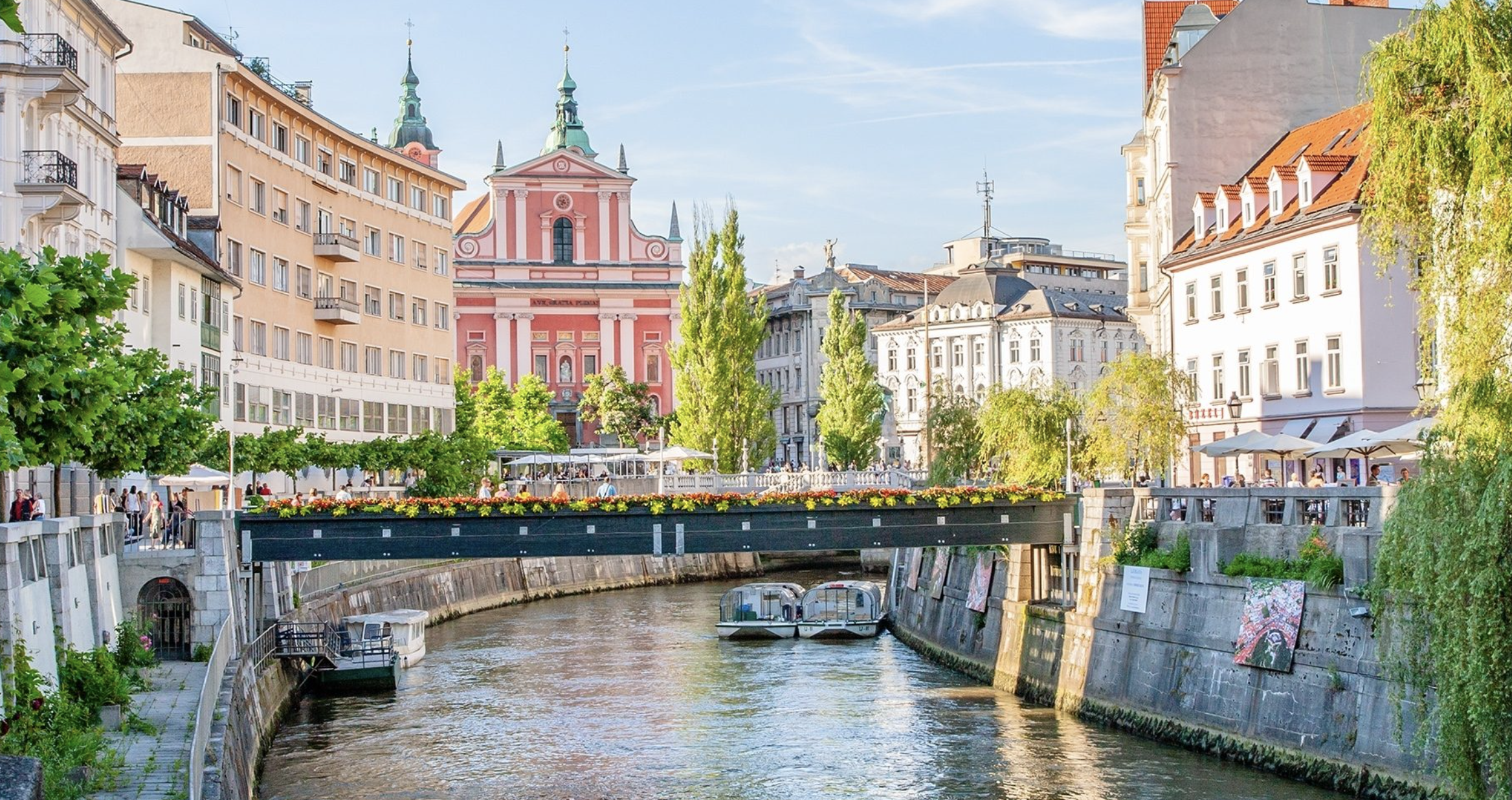 For die-hard foodies, take a trip into the countryside and visit San Pellegrino World's Best Restaurant, Hisa Franko. Prepare to be immersed in Chef Ana Ros' culinary embrace as she wows with a 3+ hour, 23-course lunch. A tough reservation to acquire indeed, but I have a feeling the team at CIRE can help.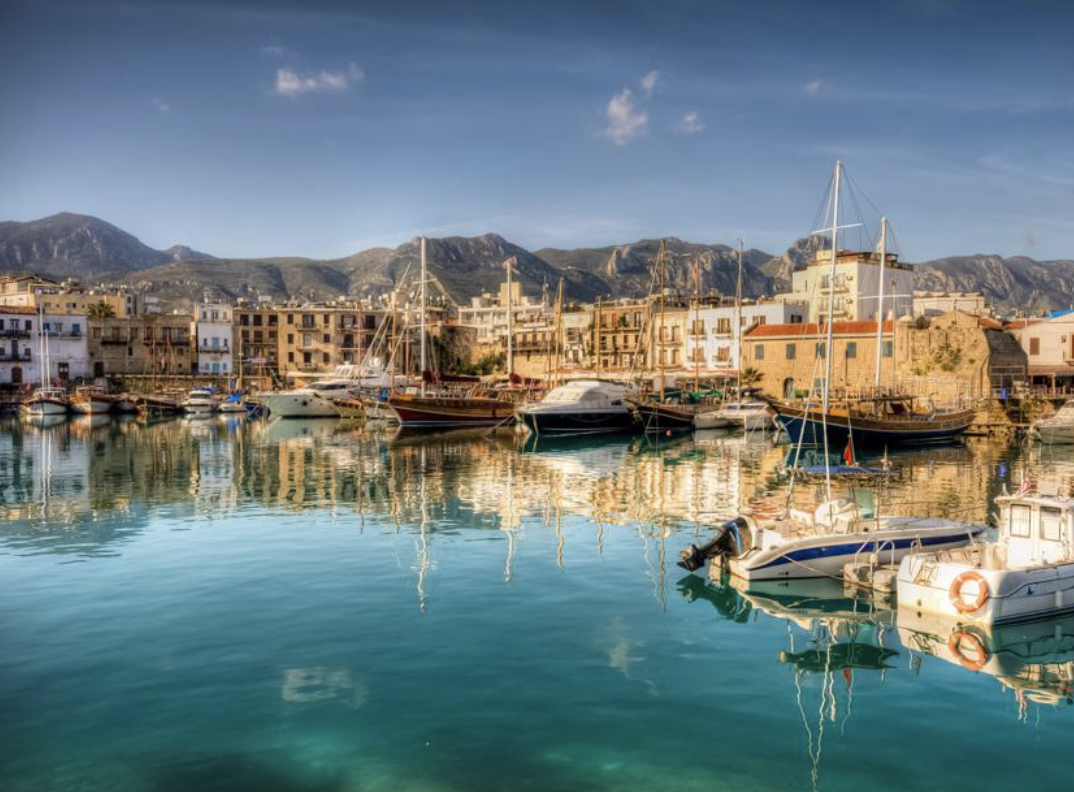 4. Cyprus
Cyprus enjoys an intense and welcoming Mediterranean summer from May to October, which gives visitors a long stretch in which to take advantage of its fine weather. Dry summers with about 12 hours of sunshine a day is one particularly good reason to travel to Cyprus. But there are many more.
The island of Cyprus is located in the eastern Mediterranean Sea and is an ideal European trip for those seeking a combination of sunny beach days and history. Cyprus is known for its many off-shore wrecks like the MS Zenobia ferry that sank in the 1980s on its inaugural voyage. Scuba divers can explore the Zenobia among other wrecks.
In 2021, less than 20,000 American tourists visited Cyprus, which makes it a compelling location for those who wear it as a badge of honor to go where no one else is going. (I am proudly one of those people.)
Nicosia, the capital city of Cyprus, offers culinary adventures as well as a deep dive into history. Visit the Cyprus Museum to view Neolithic artifacts that date back to the Bronze Age, browse antique stores, and sip coffee in local cafes.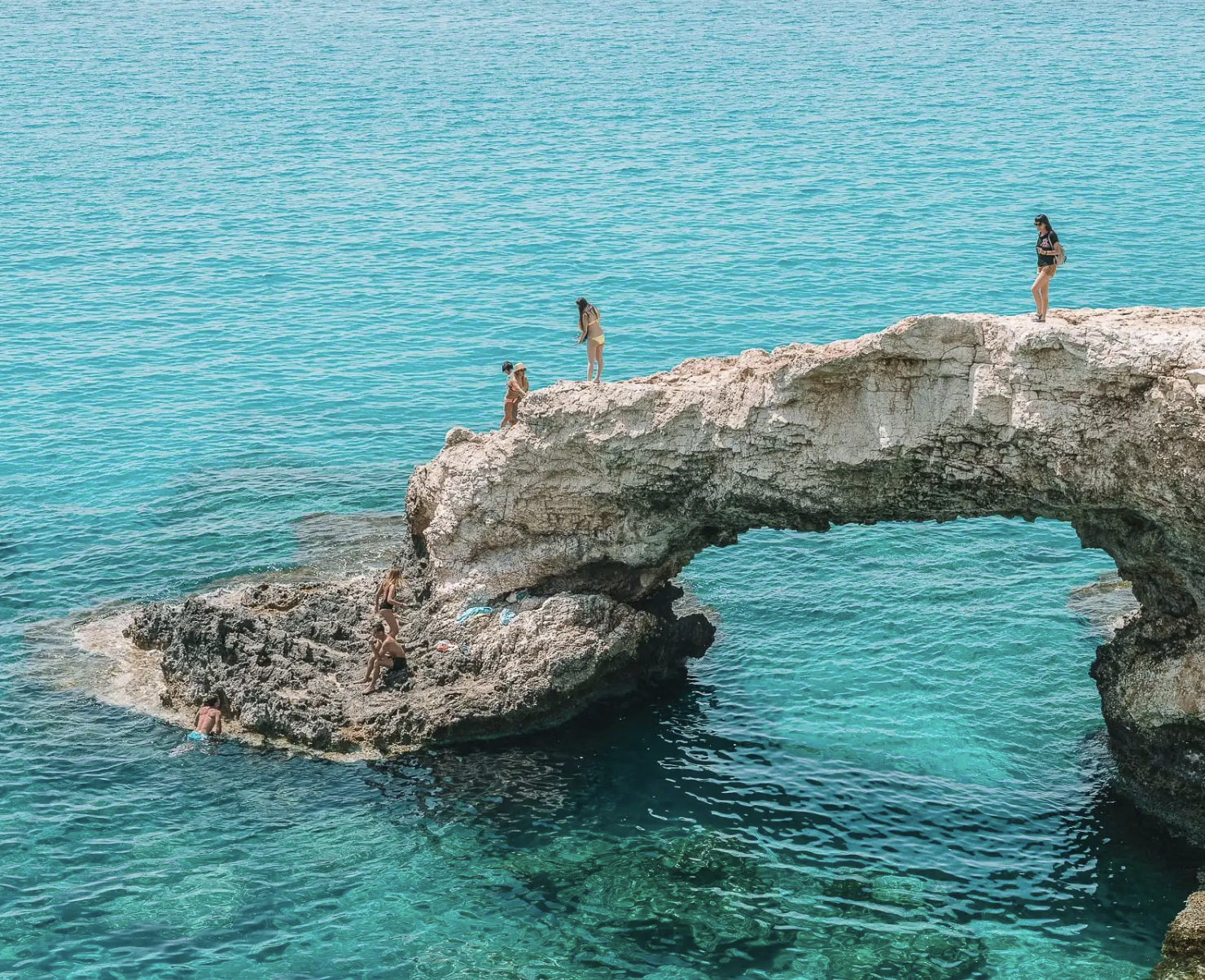 As for Cypriot beaches, there are many from which to choose. Some beaches attract partygoers and others who prefer to swim or see wildlife. Choose your beach wisely. For instance, Blue Lagoon Beach has a rocky coastline that attracts swimmers rather than sunbathers. It's hard-to-get-to location (by boat or 4×4) makes it a place to be discovered, with gorgeous views to match. It is a respite from the hotel-laden beach options.
Lara Beach, on the Akamas Peninsula, offers a chance to see protected loggerhead turtle nesting areas. This secluded spot lacks traditional lounge chairs and amenities but makes up for it with wildlife. Coral Bay's fine white sandy beaches are a natural spot for families and those who want traditional summer sun lounging. Calm and shallow water and many amenities make Coral Bay a popular beach destination.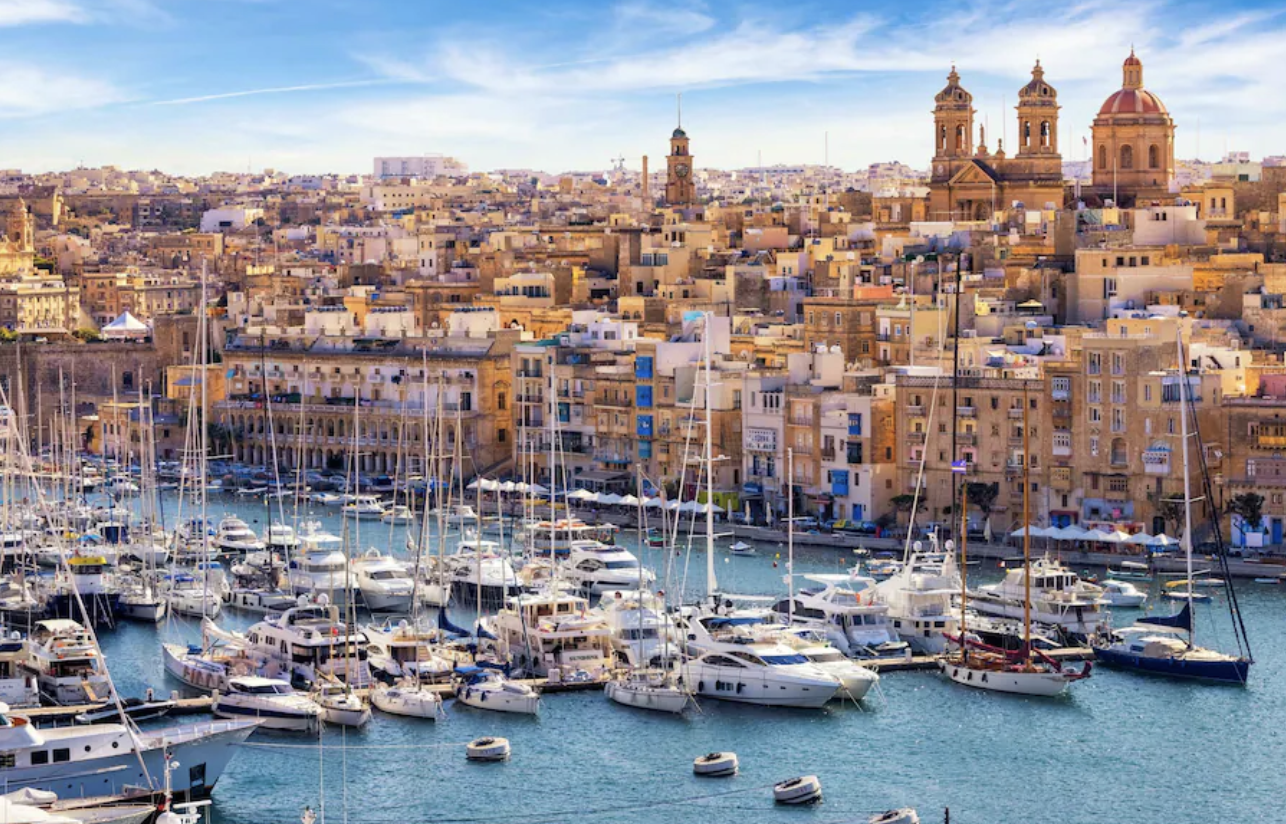 3. Malta
Did you know that Malta is home to the highest density of historical sights of any country? I bet you didn't. This tiny island nation south of Sicily has a big bang for its buck. Add in secret Roman catacombs, ancient architecture, some of the world's best diving, and a UNESCO World Heritage capital city and you just may wonder why you haven't already been to Malta.
Valletta, the capital, is simultaneously a 16th-century citadel and a modern, bustling city. The Upper Barrakka Gardens offer visitors 360-degree views of the Grand Harbour, a beautiful welcome to the city. The golden walls of Valletta were established in the 1500s. Baroque landmarks like St. John's Cathedral and enough Caravaggio masterpieces to keep art lovers happy, Valletta over-delivers in culture with each stone step.
Foodies unite in Malta. Since 2020, Malta has been awarded five coveted Michelin stars, most serving contemporary Mediterranean cuisine. For a traditional Maltese dining experience, head to Gululu in St Julian's.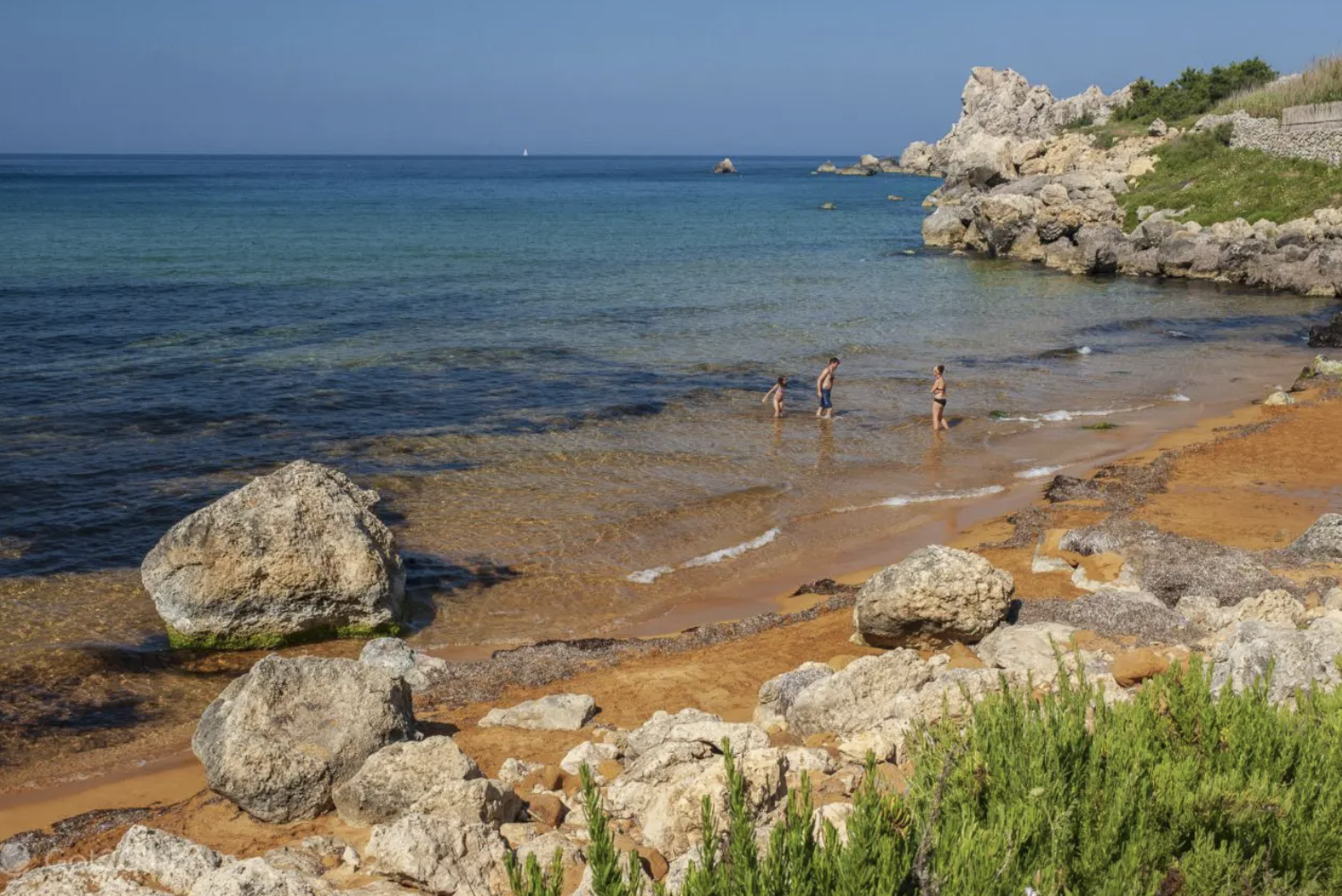 The beaches of Malta and neighboring Gozo Island make this tiny Mediterranean country worth a visit in the summer months. From sculpted rock beaches to fine sand golden ones, there is no shortage of places to while away the day basking in the sun. Malta is known to have about 300 days of sun a year. Great sunbathing odds no matter which month you choose to travel.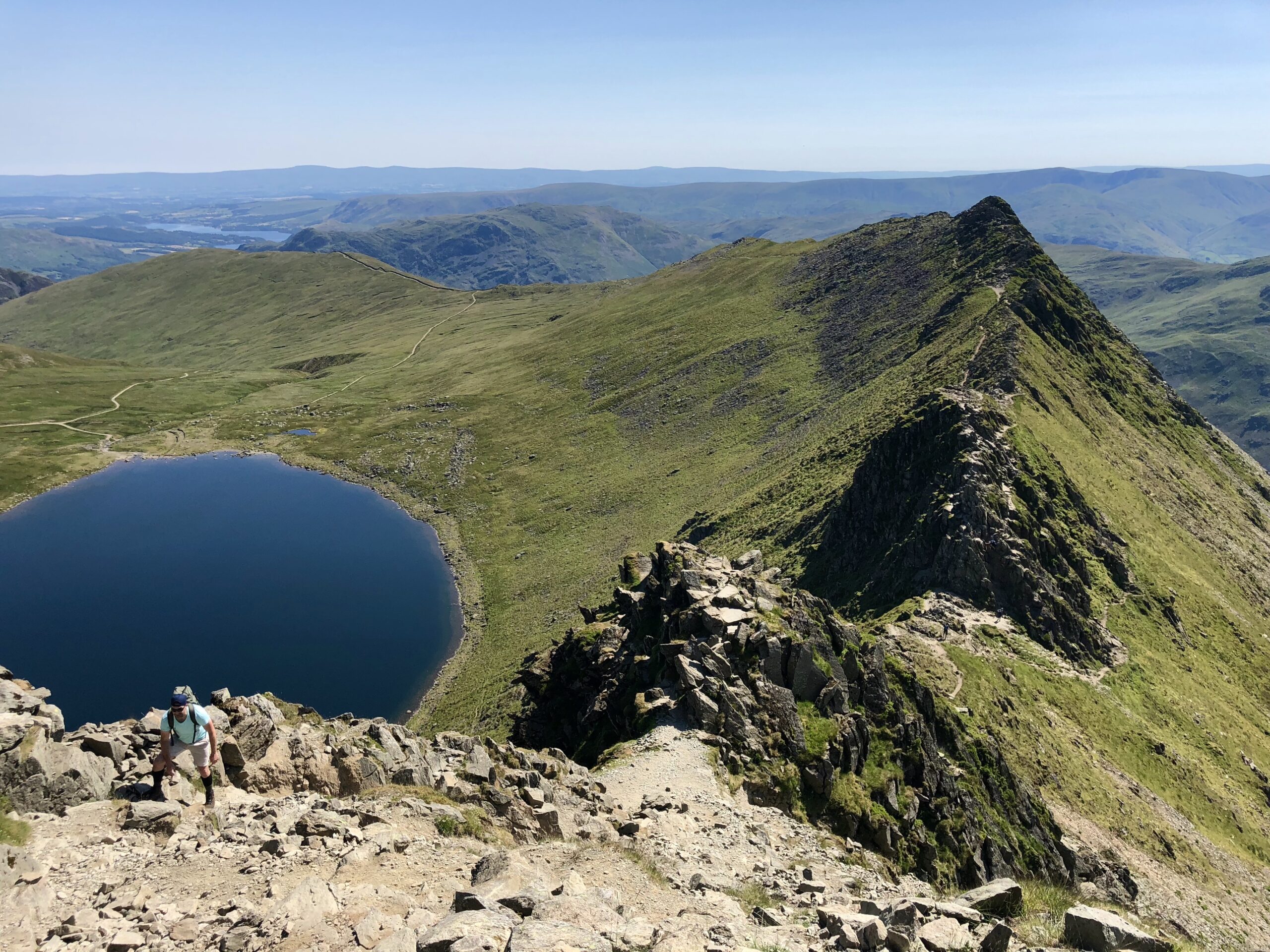 2. England
Not every summer holiday needs to revolve around the beach. A trip to England in the summer is a wonderful choice for those seeking outdoor adventures with fairytale hamlets and villages. The Lake District of Cumbria, in northern England, is one such place to kick your adventure mindset into full gear.
From idyllic storybook villages with names like Crook and Ambleside to ravines and peaks with names like Dungeon Ghyll and Harrison Stickle. You just may think you've stumbled into Harry Potter's world.
Tackle challenging mountains like the famous Helvellyn or milder walks like Orrest Head. Drive the gorgeous and winding Kirkstone Pass and pull over to a roadside pub for lunch. The days are leisurely, long, and filled with the sun in England's bucolic Lake District.
As a reward for an active day of hiking and climbing, treat yourself to a meal at Michelin-starred HRiSHi at the Gilpin Hotel in Crook. The soothing and simple dining room offers a respite from the day's activities and the garden-filled patio is just the spot to have a pre-dinner cocktail.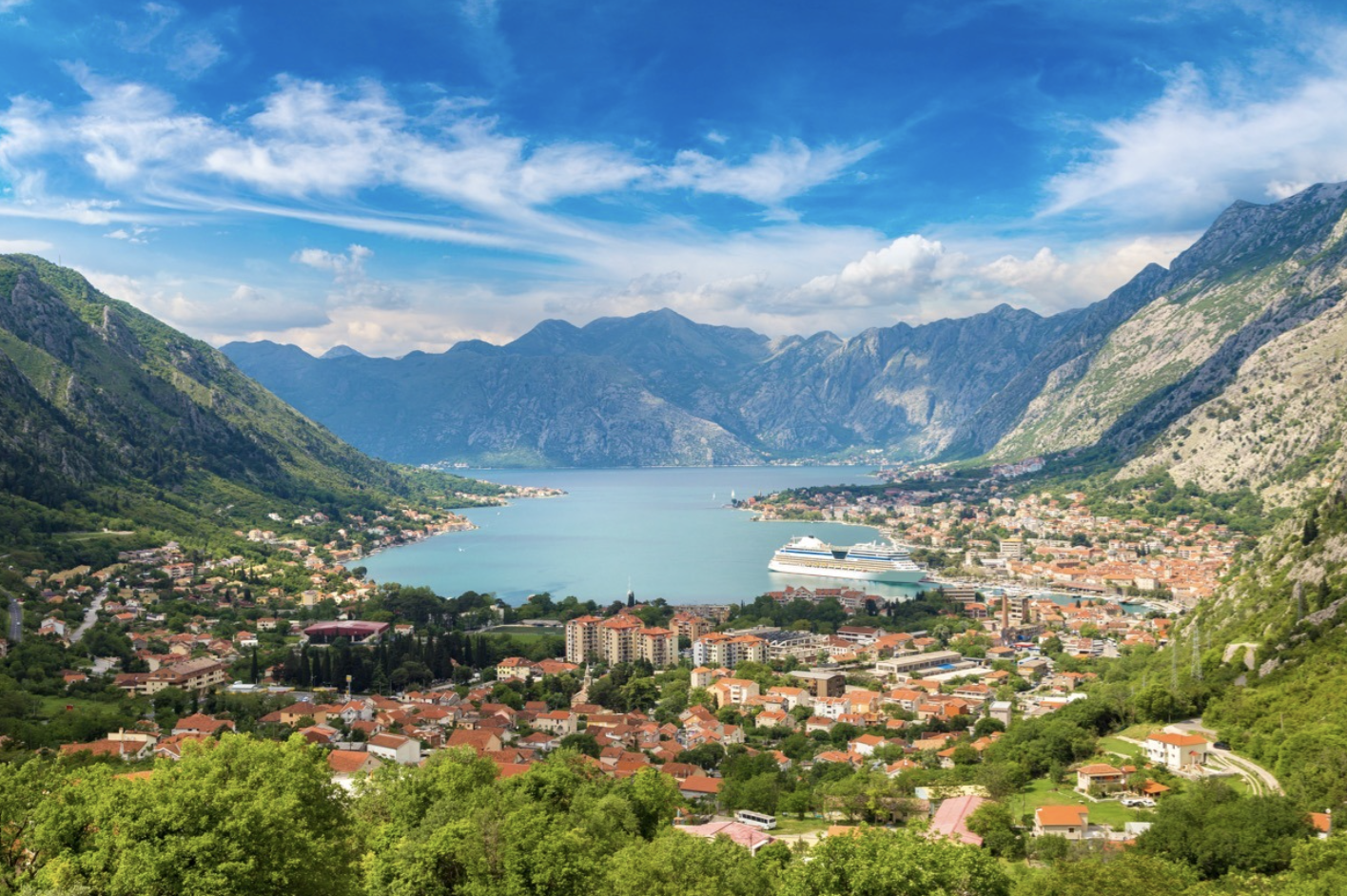 1. Montenegro
Americans have discovered Croatia and tourists are flocking there in record numbers. But sitting quietly just southeast lies humble Montenegro. Montenegro has a unique combination of gorgeous high mountain peaks, bucolic bays, and sandy beaches. Most of its tourism draws from its neighboring countries, Serbia and Bosnia.
Montenegro is home to World Heritage Sites such as UNESCO's Bay of Kotor and Durmitor National Park. The Bay of Kotor is in the southernmost part of the Dalmatia region and includes well-preserved medieval towns like Kotor, Tivat, Perast, and Herceg Novi. Each is worth a visit in its own right.
Durmitor National Park is located in the northwest region of the country and is part of the Dinaric Alps. Bobotov Kuk is its highest peak and reaches a height of 8,278 ft. It was given World Heritage Site status in 1980.
Located just off the Adriatic coast and at the entrance to Boka Bay is the One&Only Portonovi. An elegant addition to the One&Only hotel chain, the One&Only Portonovi has pristine beaches, forest hiking, and views of jagged black mountain peaks. Observe Montenegro's natural beauty from a palatial room in a world-class hotel.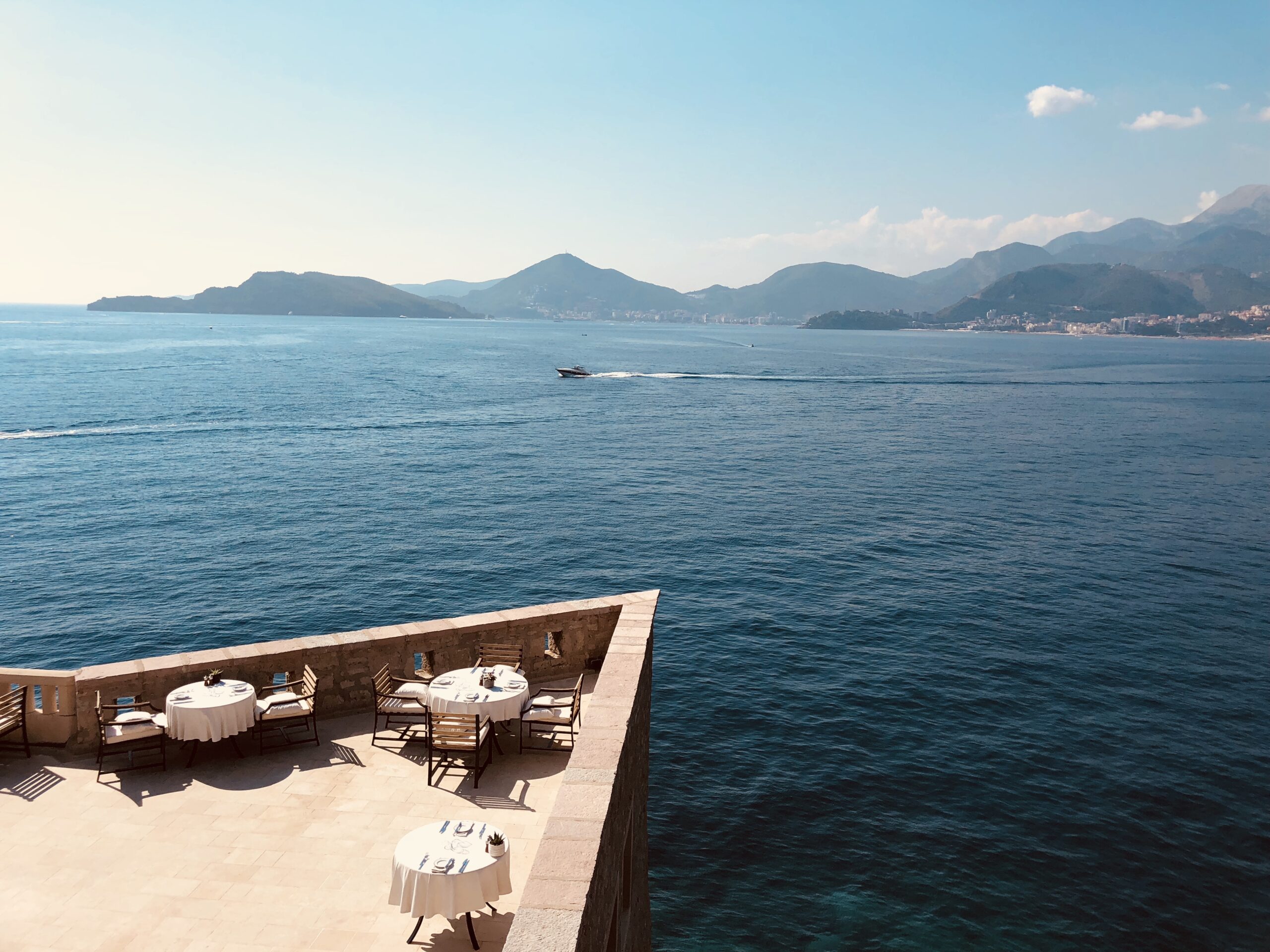 There are many delectable foods to try in this small Mediterranean country. A few popular traditional dishes include Cevapi, small minced grilled meat sausages served with grilled bread, and a side of minced onion. Burek originally comes from Turkey but has been adopted into local Montenegrin cuisine. Burek are baked pastries typically filled with either meat or cheese and veggies. It is often treated as a snack and can be found in local bakeries.
Where will you go this summer?
It may seem far off, but summer will sneak up on us. If you are keen to beat the crowds by traveling to European countries that are slightly less traveled, the time to plan is now. From magnificent Malta and Montenegro to the mirror-clam lakes of Cumbria in England. Europe is calling. How will you answer?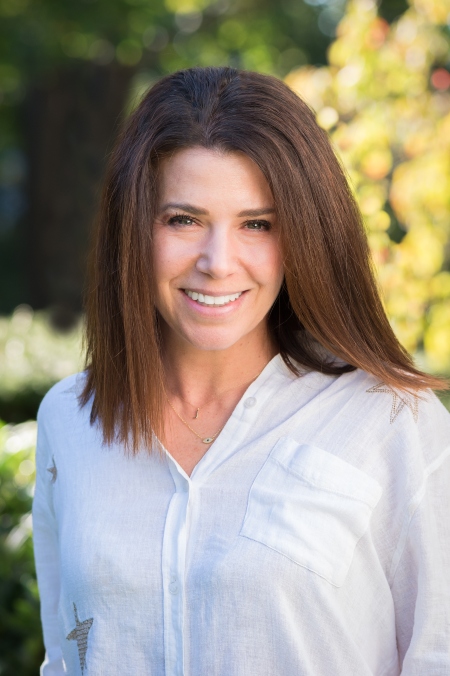 Jamie Edwards is an avid traveler, travel writer, and photographer. She launched I am Lost and Found, her adventure/luxury travel website after 25 years of living and traveling around the globe. Jamie's goal is simple, to inspire travel.
CIRE Travel is a full-service travel agency headquartered in New York, NY. Our expert team supports clients across the country and around the world.
---
Where in the World Do You Want to Go?
Inspired to plan your next weekend getaway, vacation or trip of a lifetime? See that form below? That's all it takes to begin your next epic travel story.