Grey Knotts, Broom Fell, Troutbeck Tongue, and Harrison Stickle.
No, these aren't characters from the fantastical Harry Potter series of books. These are illustrious names of ravines, peaks, and hills in the majestic Lake District of England. Towns and villages called Hawkshead, Ambleside, and Buttermere further enhance the fabled setting. When all is said and done, the Lake District is nothing short of a fairy tale.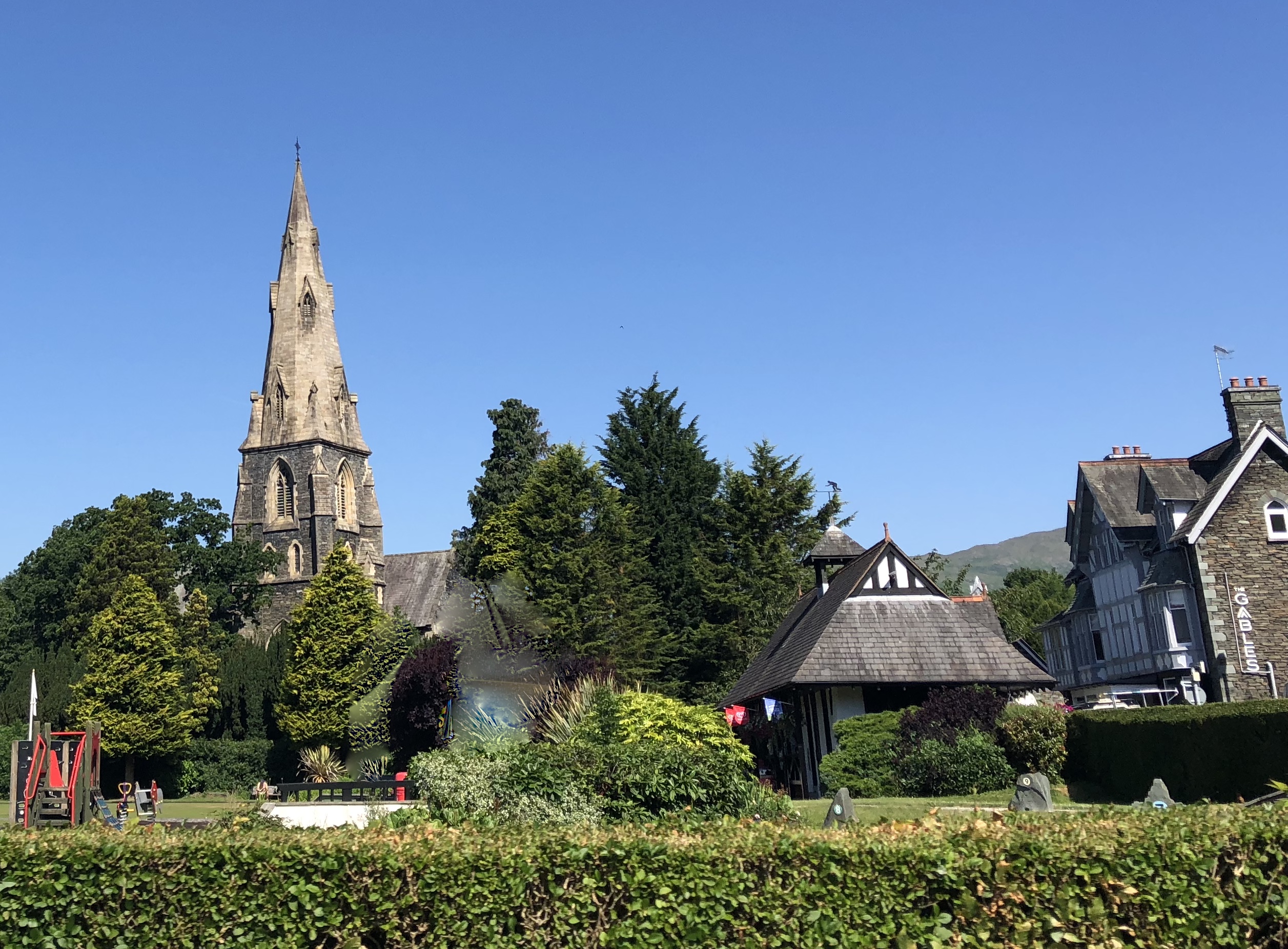 There is much to do in the Lake District beyond its humble, storybook facade. Hillwalking, canoeing, sailing, and kayaking only begin to scratch the cobblestoned surface. Add on adventurous activities like scrambling, orienteering, and mountain biking and you'll quickly realize why the Lake District is an adventure seeker's paradise. Especially in the height of summer, when the sun sets well past 9 pm each night.
Yet, the Lake District is still virtually unheard of in the United States—which is the best reason to plan a trip there now.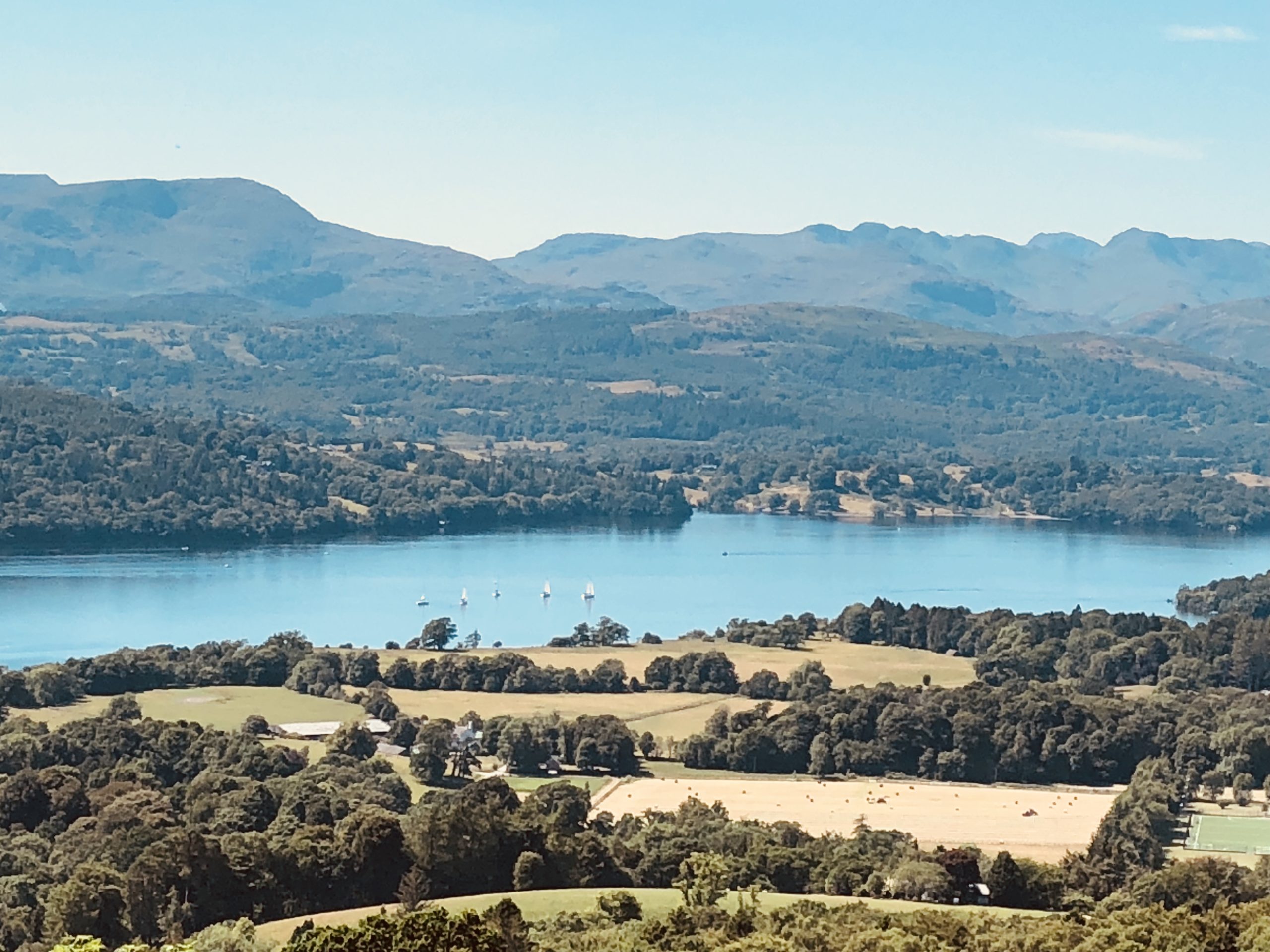 Lake Life
My husband and I visited the Lake District a few summers ago. For an entire week, I didn't spy a fellow American. How had this magical place seemingly escaped our radar, I wondered? Set in the far northwest corner of England, the lakes are a mere four-hour drive from London. But in terms of scenery and panoramic, nature-filled landscapes, they may as well be a different planet.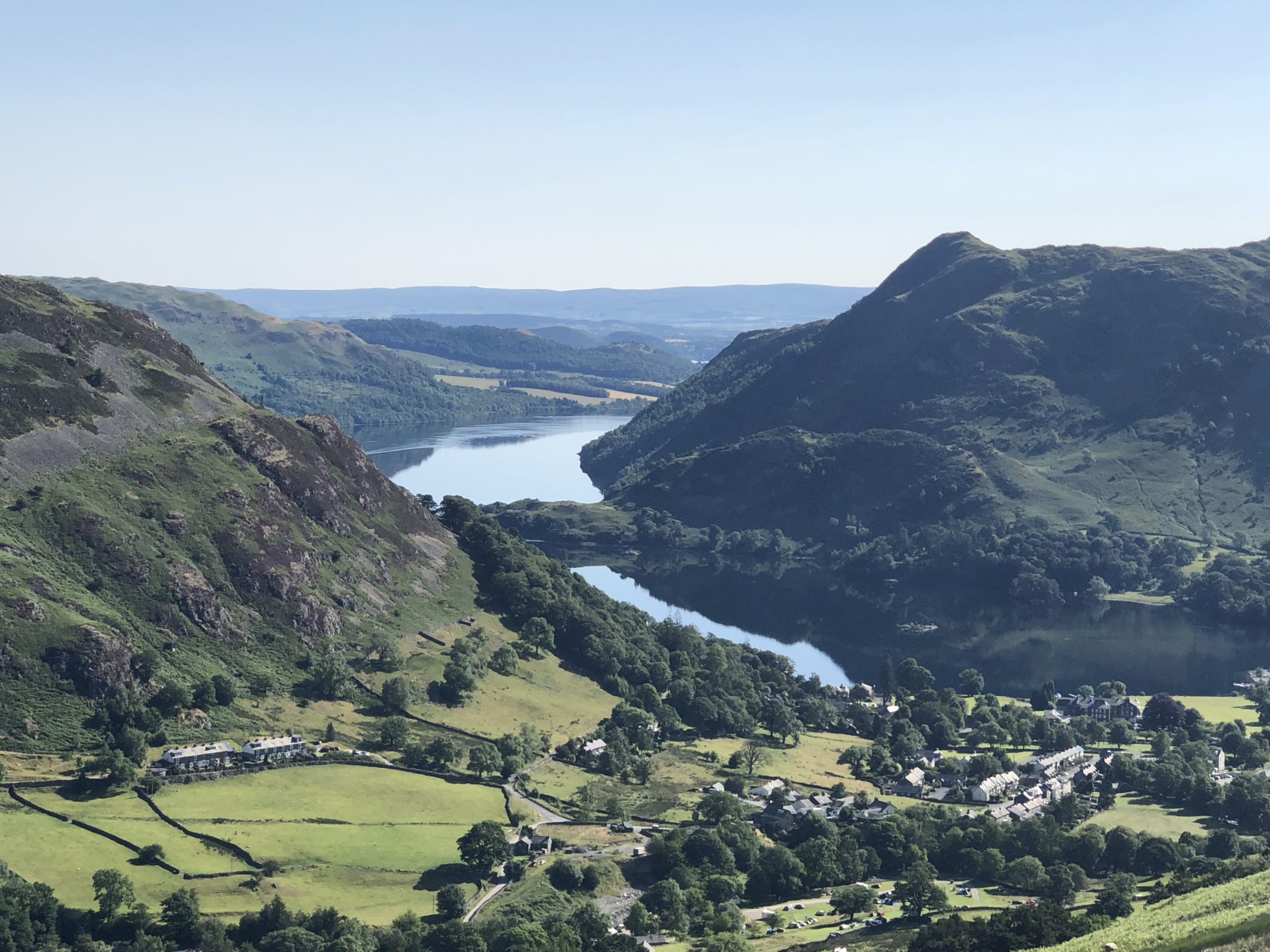 One could argue we have Vermont, Maine, and Grand Teton National Park among countless other places to nurture our love of lake-centric life. Why the need to travel so far? What we don't have are hamlets with tall, spired towers, or, Hobbitt-like thatched roof top villages to explore. We don't have glacier-carved mountainous fells to hike or centuries-old stone cottages to rent.
To be fair, it's not our fault. America just doesn't have the sweeping history of our neighbors across the pond. The county of Cumbria, which contains Lake District National Park, dates from c. 400 to c. 1100. Its rolling hills and patchwork quilt of yellow and green fields look just as they did back then. Ancient hand-built stone walls act as property dividers that weave a thread throughout the landscape.
The Lake District is a timeless destination, indeed.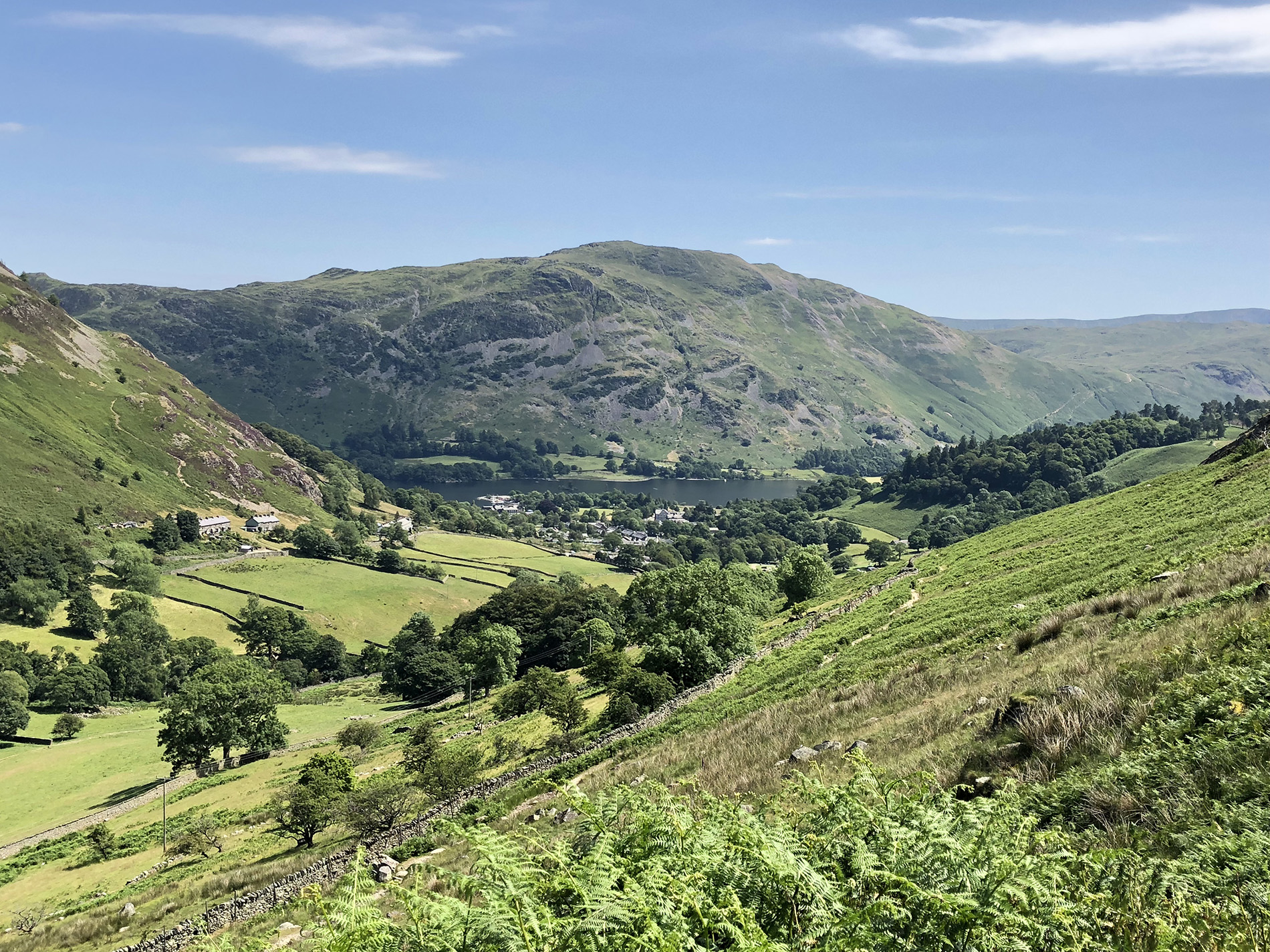 'Mere' History
There are dozens of villages and towns to visit in the Lake District, which was named a UNESCO World Heritage Site in 2017. Grasmere, Windermere, and Kentmere are a few notable examples, but by no means comprehensive.
If you haven't already guessed, 'mere' means 'lake' in Old English. Specifically, 'mere' refers to a lake that's considered shallow in regards to its overall size. It's hard to go wrong when choosing places to meander, as each village has its distinct vibe, historical characters, and geographic details. A few alluring standouts follow.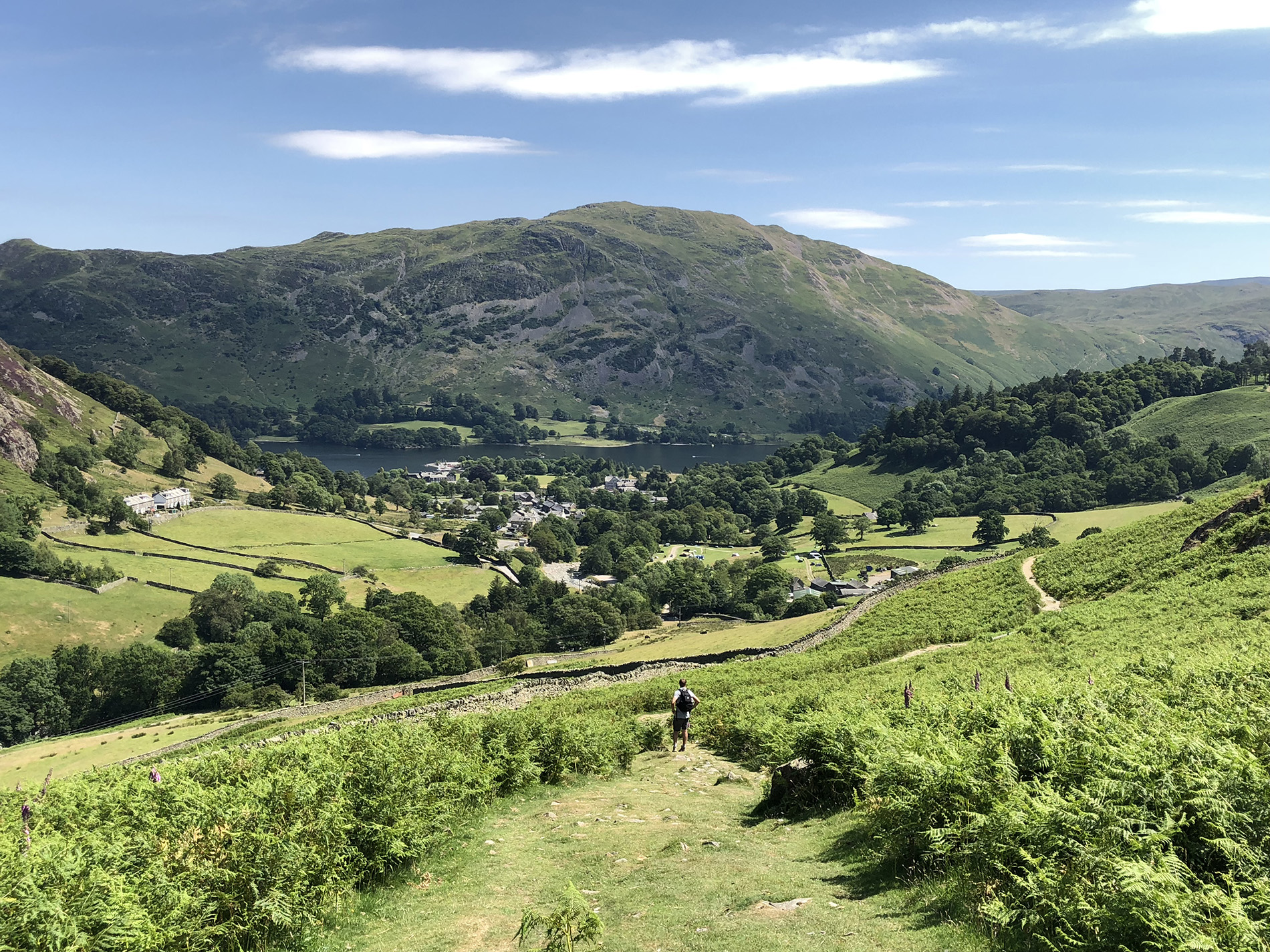 Roaming Grasmere with Wordsworth
The village of Grasmere (the lake flanked by grass) is known for two equally important things—William Wordsworth and gingerbread. Although perhaps that depends upon your point of view. I have an insatiable sweet tooth, as well as a love of poetry, so it's a win-win for me.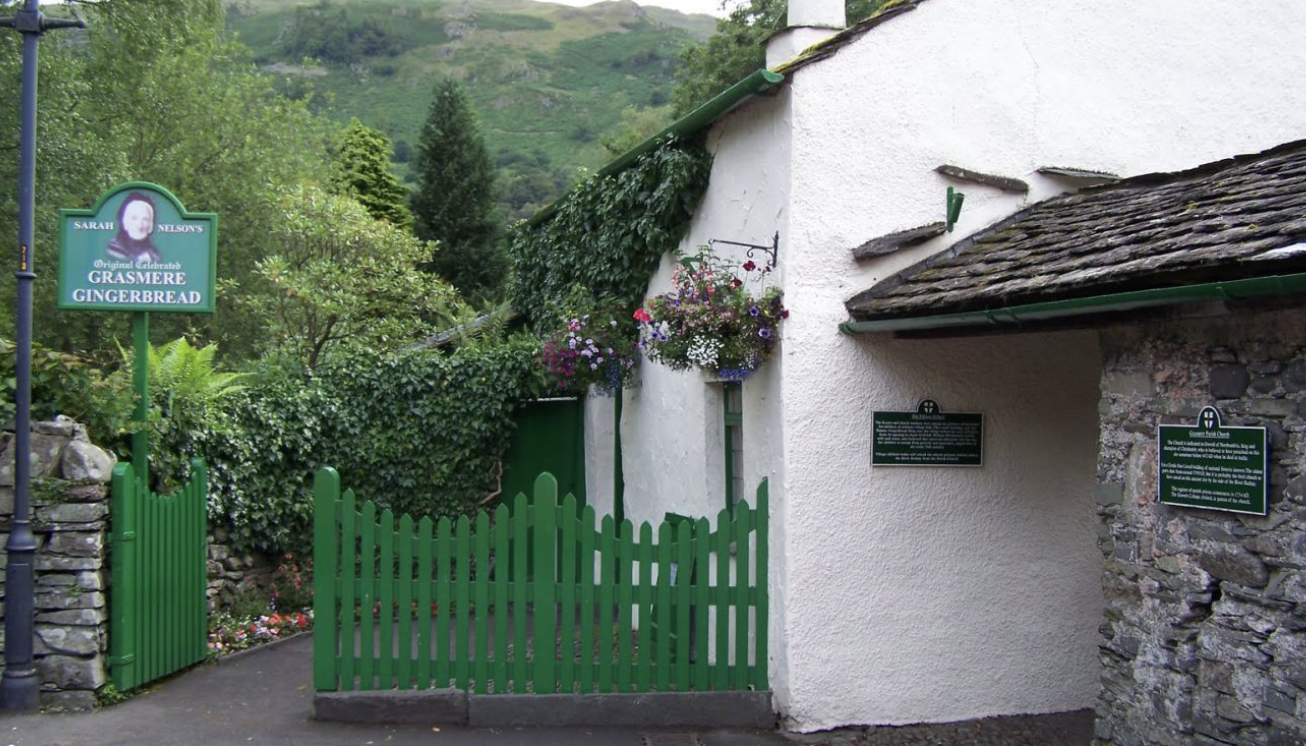 In 1854, gingerbread was invented by Cumbrian, Sarah Nelson. Today, tourists and locals alike lineup for freshly-baked squares of gingerbread. My husband and I waited patiently in line at the old stone house where she perfected her recipe. All the while a spicy-sweet aroma wafted through the air. We'd soon enough discover it was worth the wait. The warm sweetness of dark molasses and sticky ginger would have had my dentist cursing. It was divine.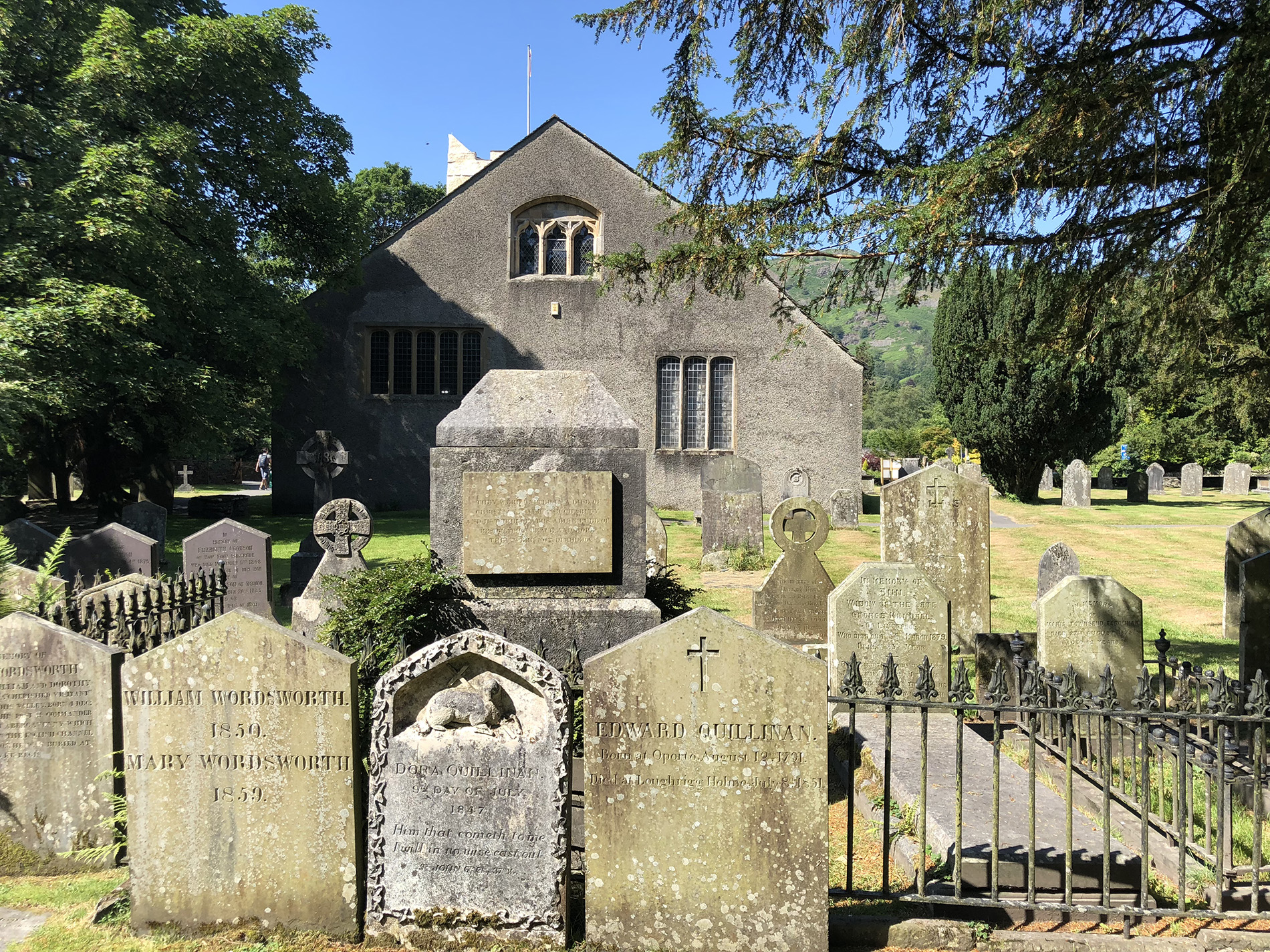 Nearby Dove Cottage is where poet William Wordsworth and his sister lived from 1799 to 1808. The pair later moved to the Old Rectory at St Oswald's Church, where visitors can walk among daffodils planted near his gravestone. It's a bucolic place to linger, daydream and recall his famous stanzas.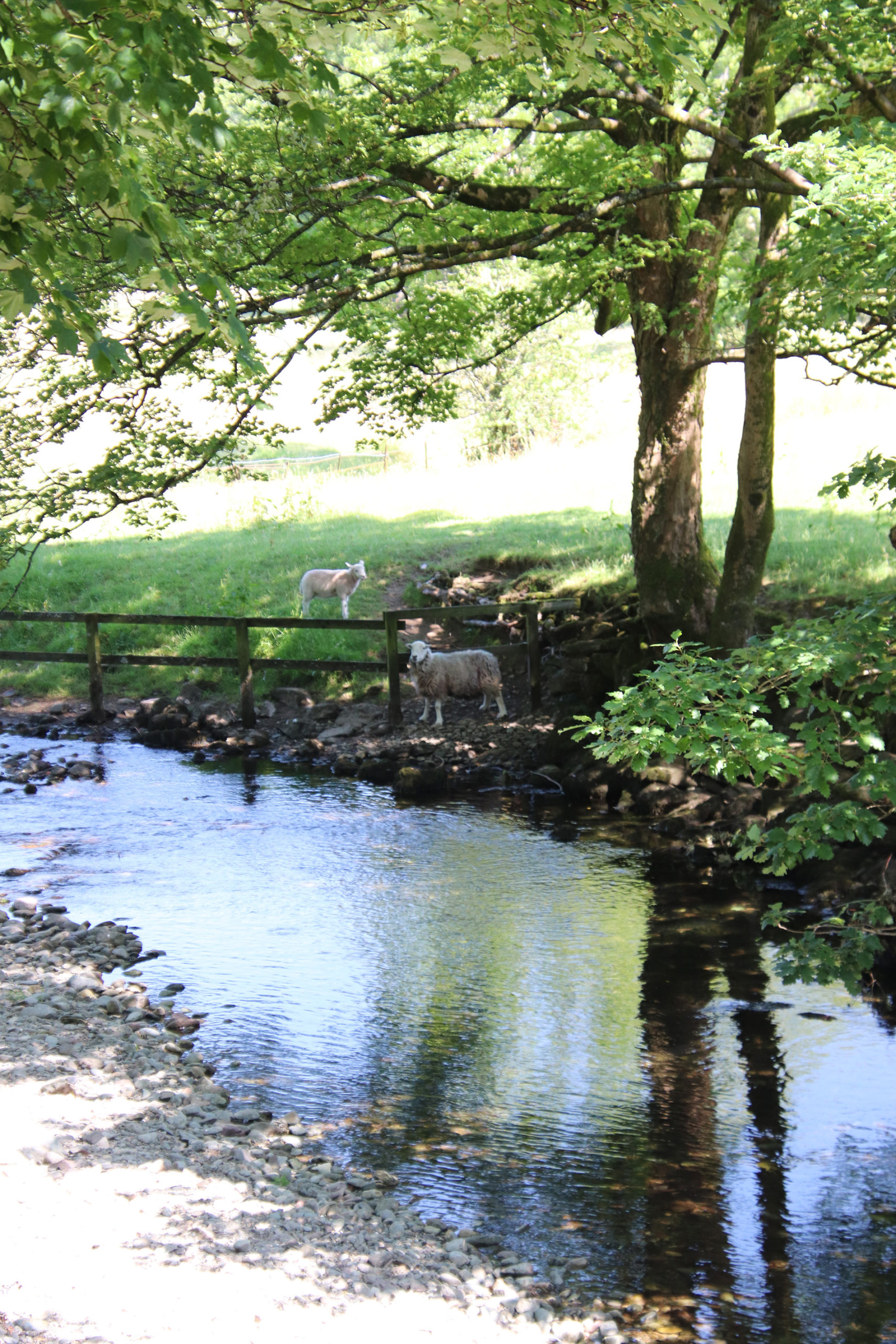 Grasmere's streets were winding and curved around burbling country streams. Sheep posed like bovine models along the banks. We ambled. Each forward step revealed another snapshot of the lush English countryside. I loved ambling and decided it was an English pastime Americans should strongly consider adopting.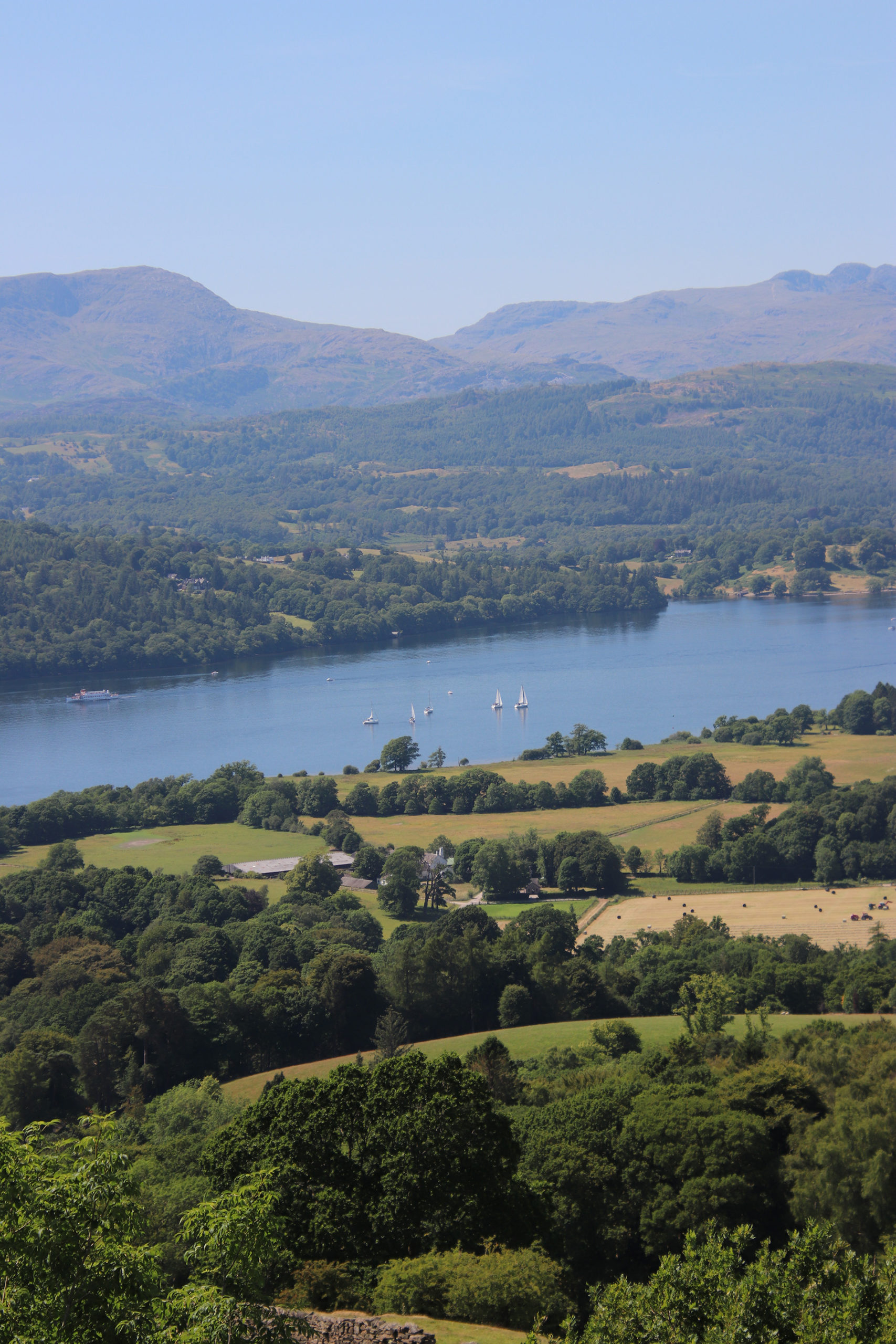 Wandering Windermere with Beatrix Potter
The largest natural lake in England, Windermere is 11 miles long and about a mile wide at its widest point. Its long, ribbon-like shape and nineteen islands add to its inherent beauty and popularity. Bowness-on-Windermere is a central hub of the lake's tourism and was once the center of the area's boat-building industry. The town has art galleries, food markets, and antique shops to leisurely browse (or amble, as the case may be).
You need not have kids to appreciate the World of Beatrix Potter. The Lake District served as an inspiration for her beloved tales. Visitors can explore the landscape and wildlife of Bowness that motivated Ms. Potter to create Peter Rabbit and Jemima Puddle-Duck.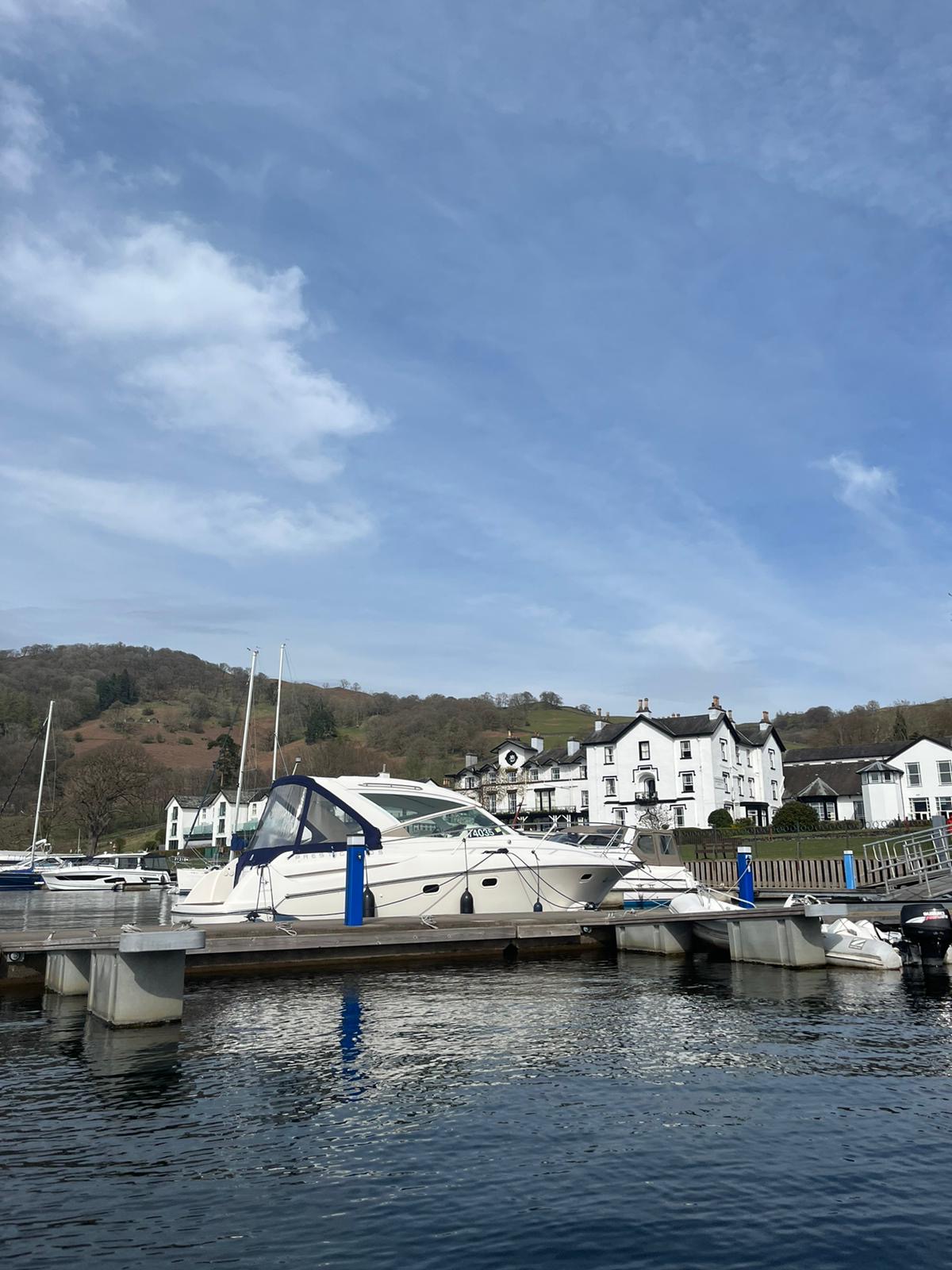 As you might guess, many activities in Windermere revolve around the lake itself. Whether that be a yacht charter, a kayak, or a canoe excursion, water sports are the main attraction. The ways to explore this enchanting lake are endless.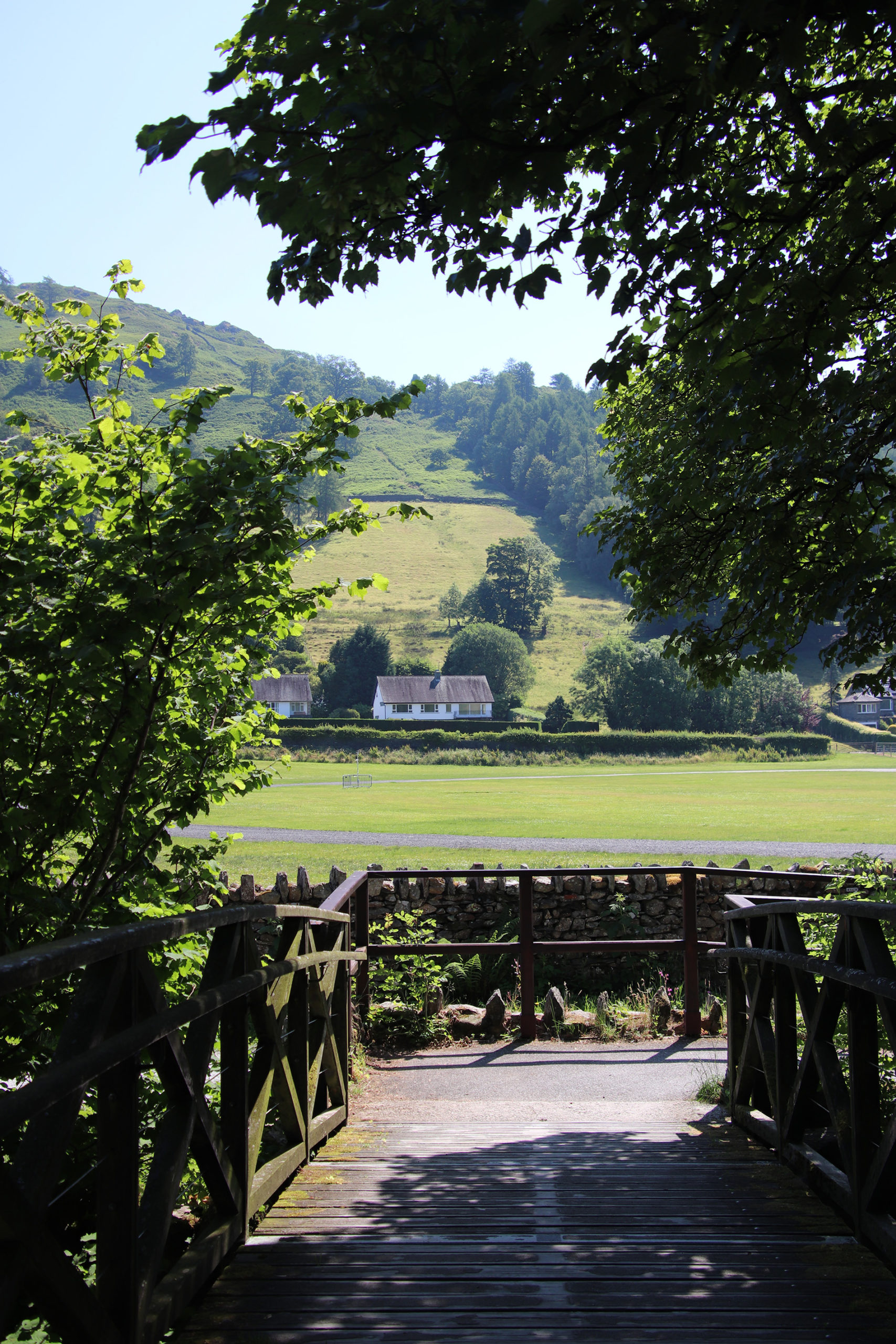 Ambling Aimlessly In Ambleside
True to its name, Ambleside is an ambler's paradise. It appeals to adrenaline junkies looking for a challenge as well as slower-paced tourists in search of a relaxing break. Ambleside is considered a well-known base for mountaineering, hiking, and mountain biking should one choose to swap ambling for higher energy activities.
There's also a middle ground. Grab an electric bike and ride to the iconic Bridge House in the town's center. Visit Galvana Roman Fort at Waterhead, which was built in 120 AD, or the Armitt Museum and Art Gallery to learn about the history of the Lakes.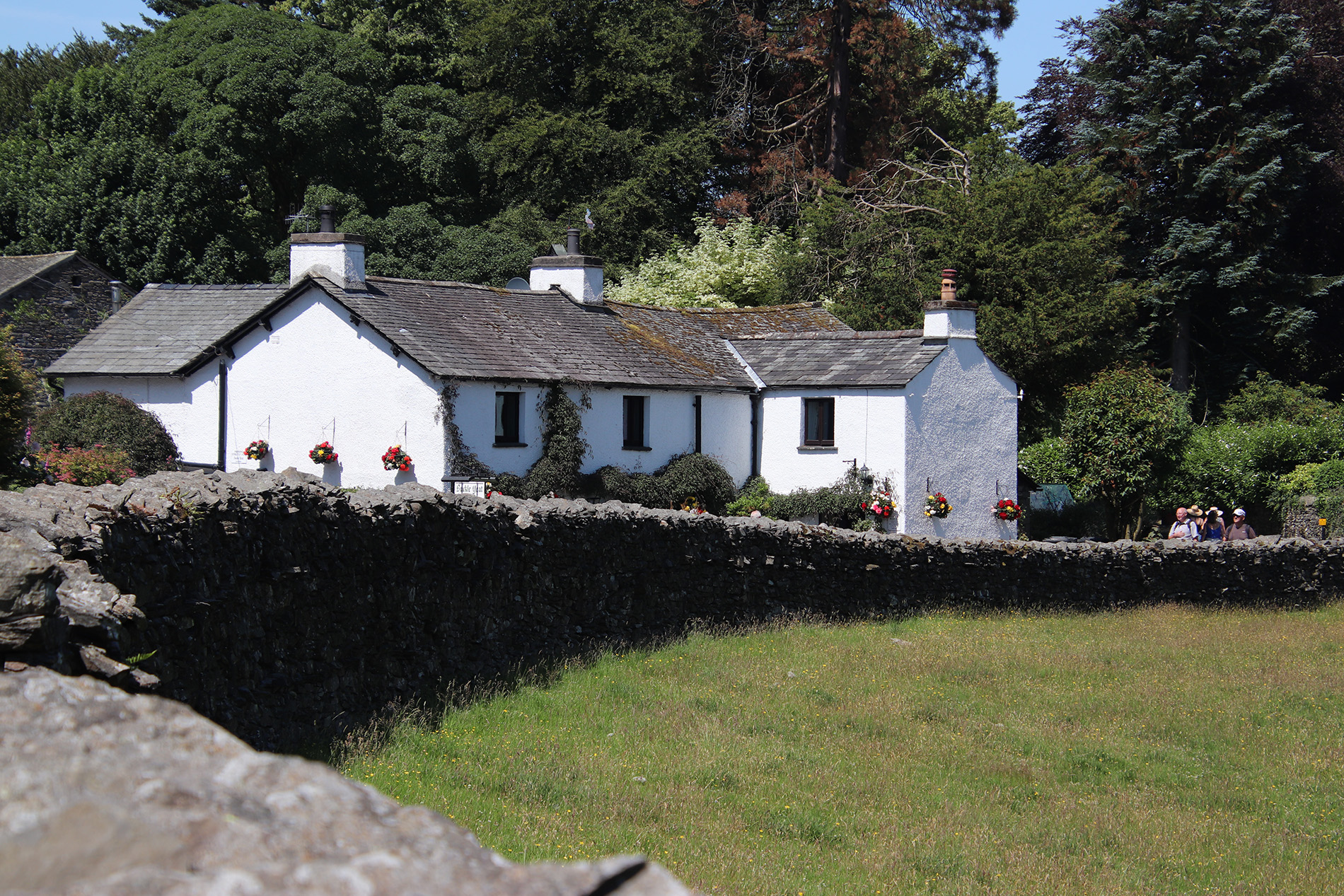 All that ambling will certainly make one thirsty. A concentration of ten pubs resides within a handy quarter-mile radius. This will surely appeal to those whose favorite sport is watching the world go by over a pint of ale.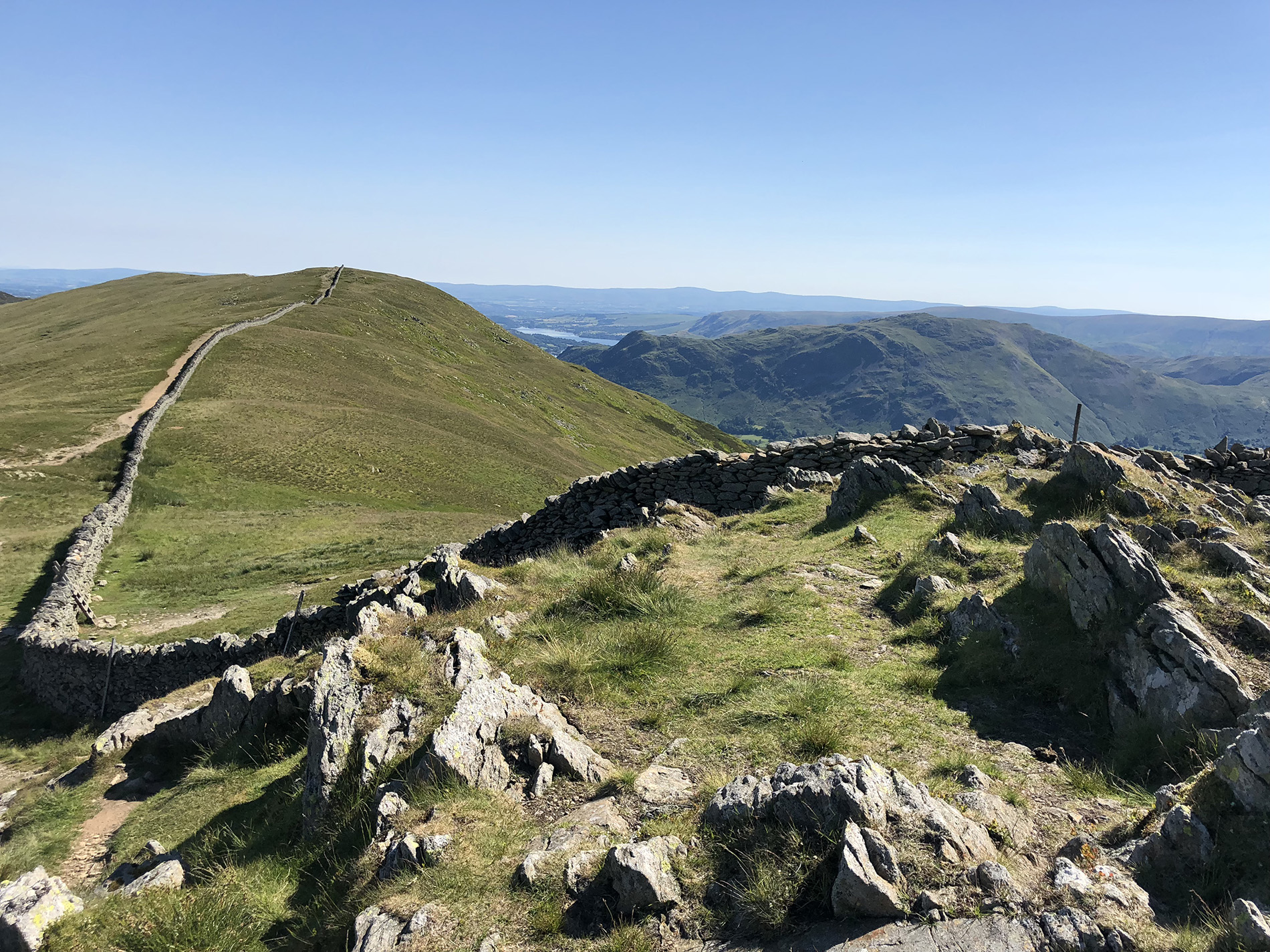 Hiking Helvellyn
Just to the north of Ambleside lies the crown jewel of the Lake District—Helvellyn. Helvellyn is a popular and accessible mountain, as well as the third-highest peak in England. Those who dare to take it on will be rewarded with views of deep glacial coves, calderas, and distant tarns.
Gifted with a glorious sunny day, we began our trek up Helvellyn at 8 am sharp. There are said to be roughly fifteen days a year of cloudless skies in the Lake District. We were fortunate enough to get one of them.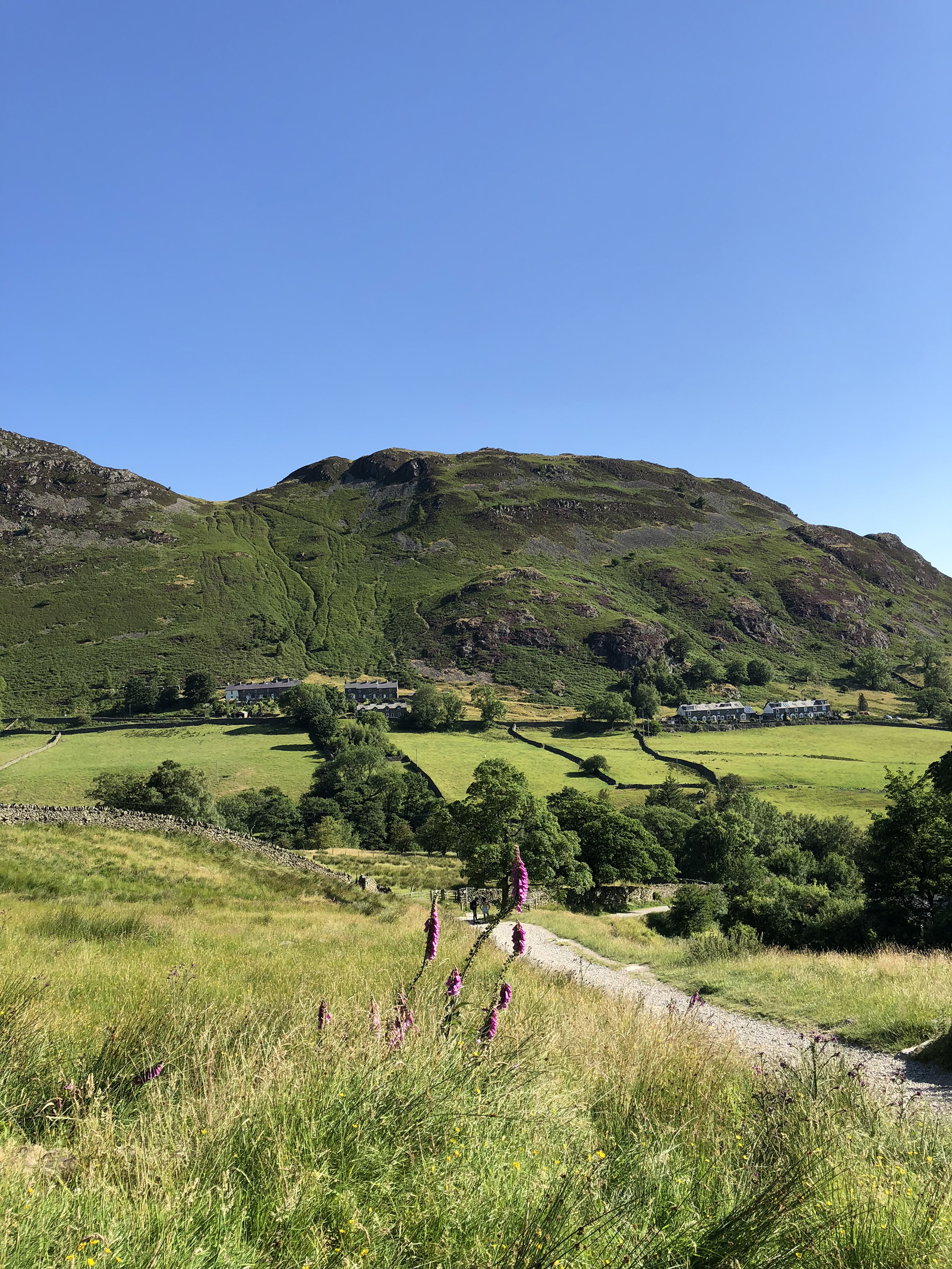 I caught the scent of wildflowers and heard echoes of thunderous waterfalls. Stone walls guided us on our route. The lovely villages and hamlets receded quickly as we gained altitude.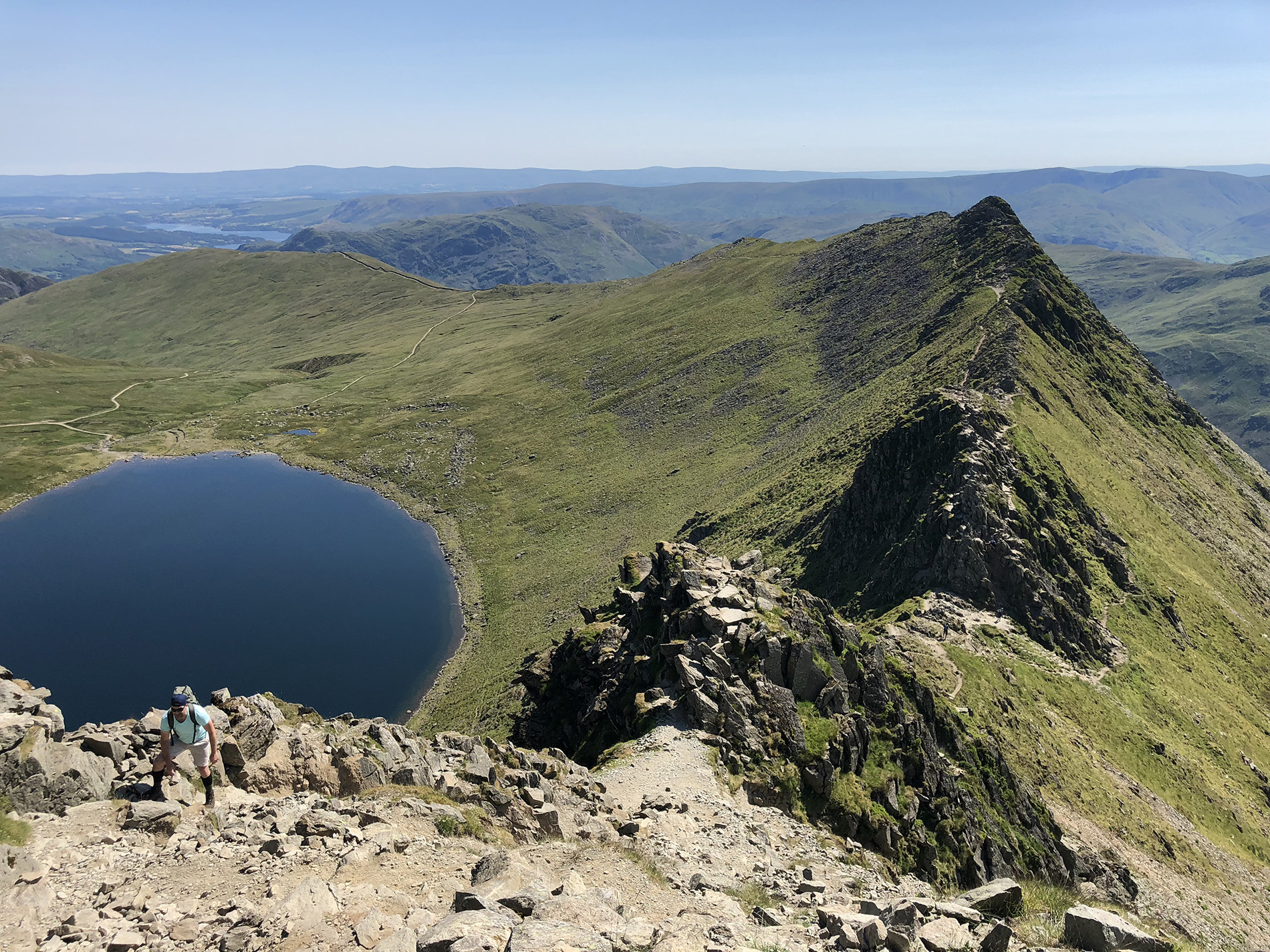 There was no wind, and conditions were decidedly in our favor. We scrambled over jagged rocks and along a tricky narrow thin ridge known as Striding Edge. 'Striding' was an ambitious term, I thought. I was on all fours, clinging to the rock. I refused to look down, afraid of losing my balance, my nerve, and my iPhone.
It took us two and half hours to reach the 3120 foot summit. We loomed high above the Red Tarn and gazed down into the deep, green valleys. The views were worth every gray hair that sprouted. Thankfully going down was easier as the trail made a leisurely natural loop. I don't think I could've survived Striding Edge again.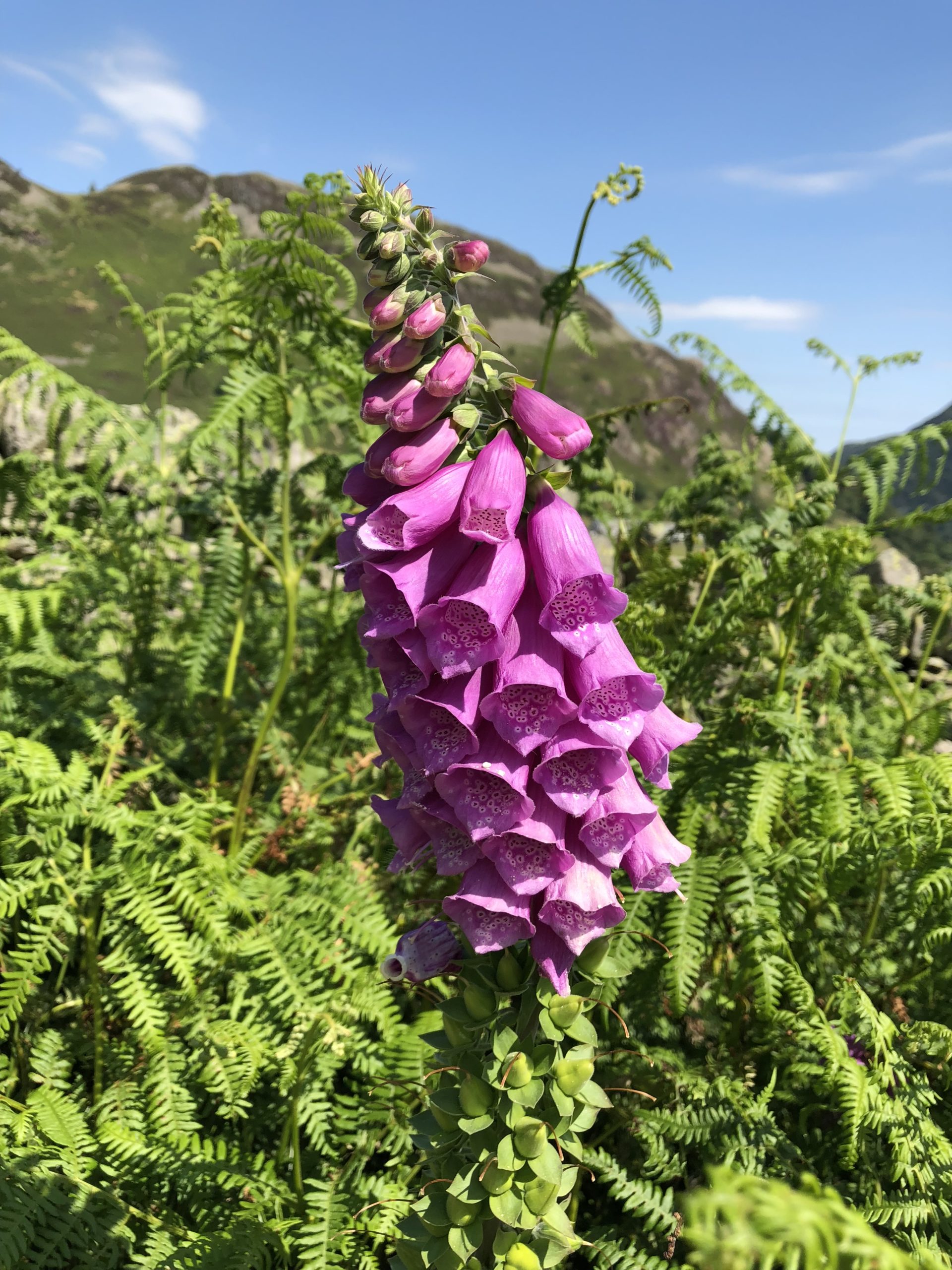 Foxgloves popped out from the crumbling stone walls like hot purple pokers. The villages materialized again. I was light on my feet with the joy of accomplishment. Civilization and cold beers were in our immediate sights. I felt victorious.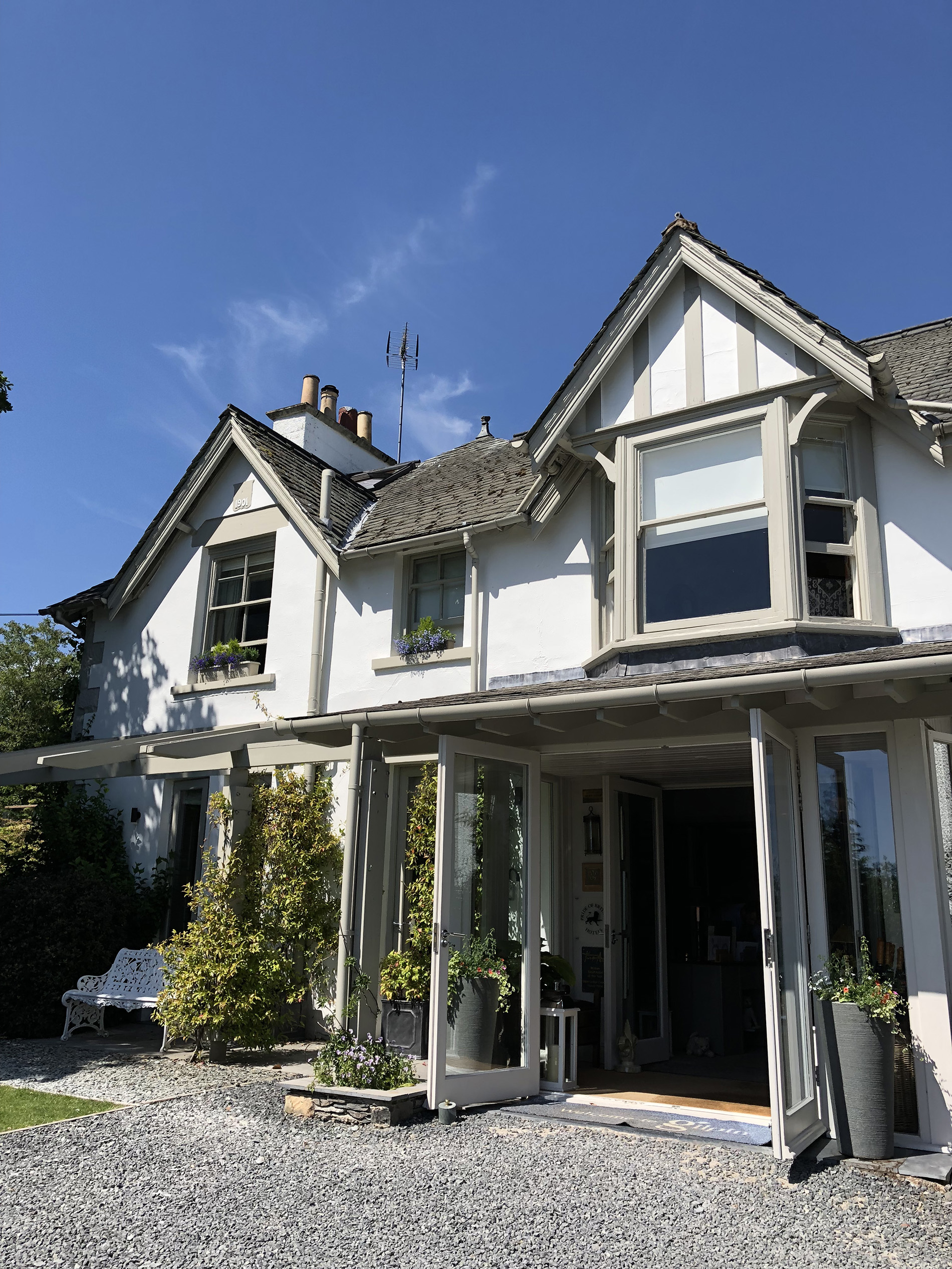 A Family Affair, in Crook
A luxurious hotel was my reward for the arduous hiking we'd planned for our time in the Lake District. The Gilpin Hotel is located in the fantastically named village of Crook and is a study in architectural opposites.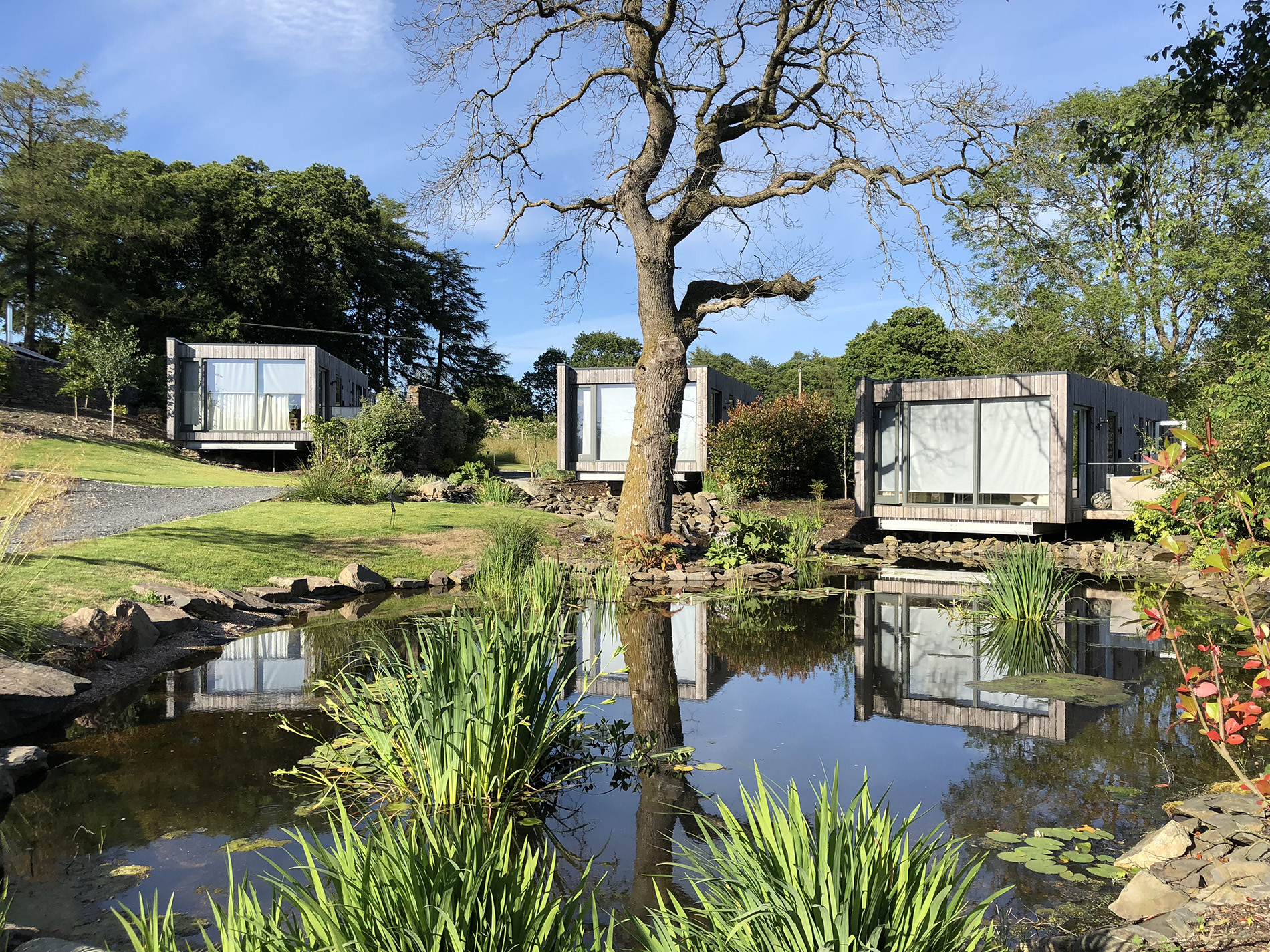 At first glance, it's a traditional historic English inn with 26 rooms and a Michelin-starred restaurant. Yet, it's also a series of modern stand-alone houses made of wood and glass. The Gilpin has been family-run for 100 years, and from the moment we arrived, we felt a part of their family.

Cozy chairs and sofas made us feel as if we were in our own homes. Communal sitting areas have coffee tables stacked high with art-filled books. There's an inviting and elegant bar, wine room, and intimate garden patio for pre-dinner drinks and canapés. The owners are always nearby, asking guests for details about their day.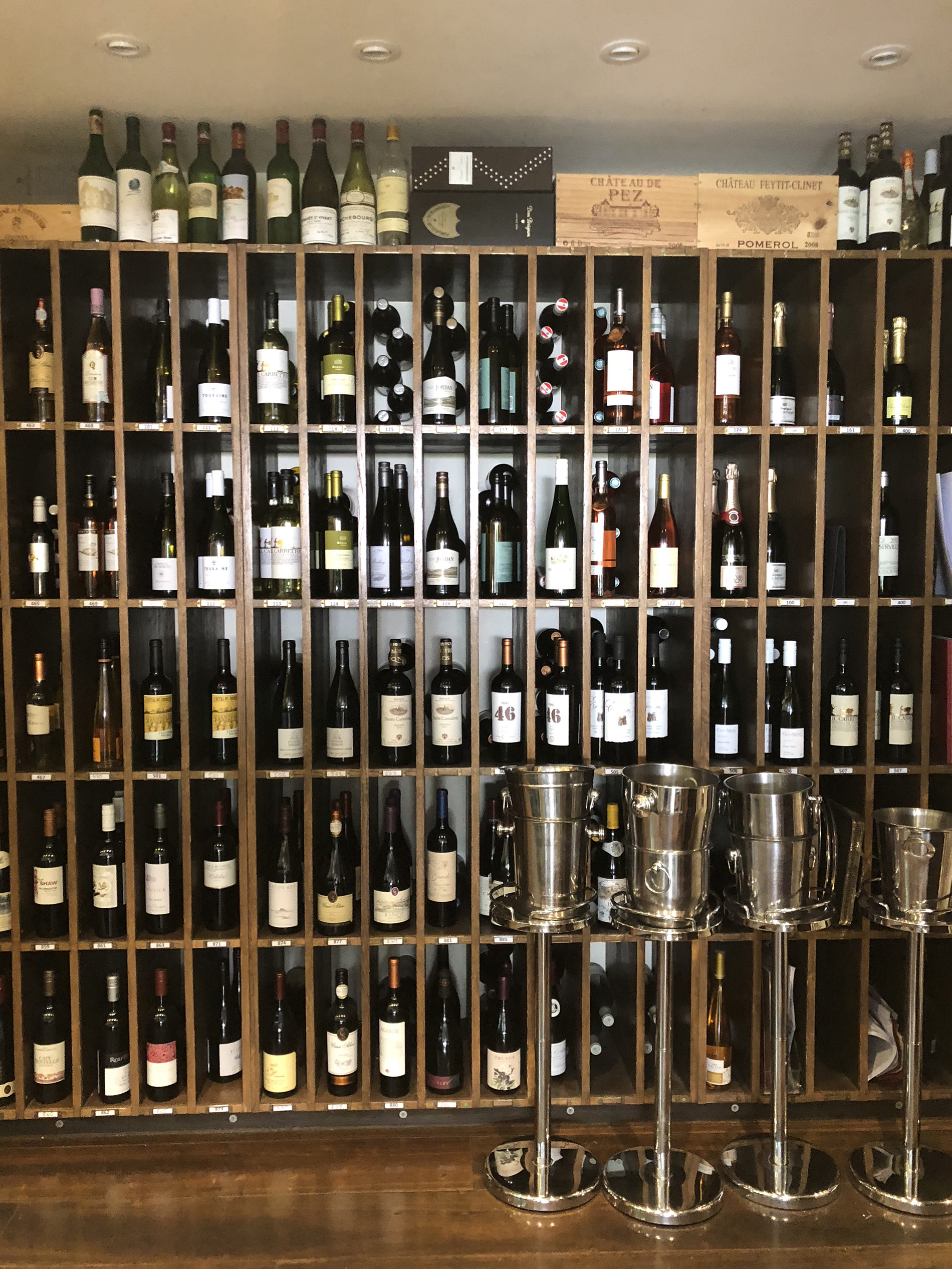 Our room had a spacious outdoor deck with a sunken cedar hot tub—a much-welcomed treat after our day of hiking. Flowers and majestic trees dotted the rolling property. All that was left on our agenda was a 60-second walk to dinner. Truth be told, my weary legs wouldn't have made it much farther.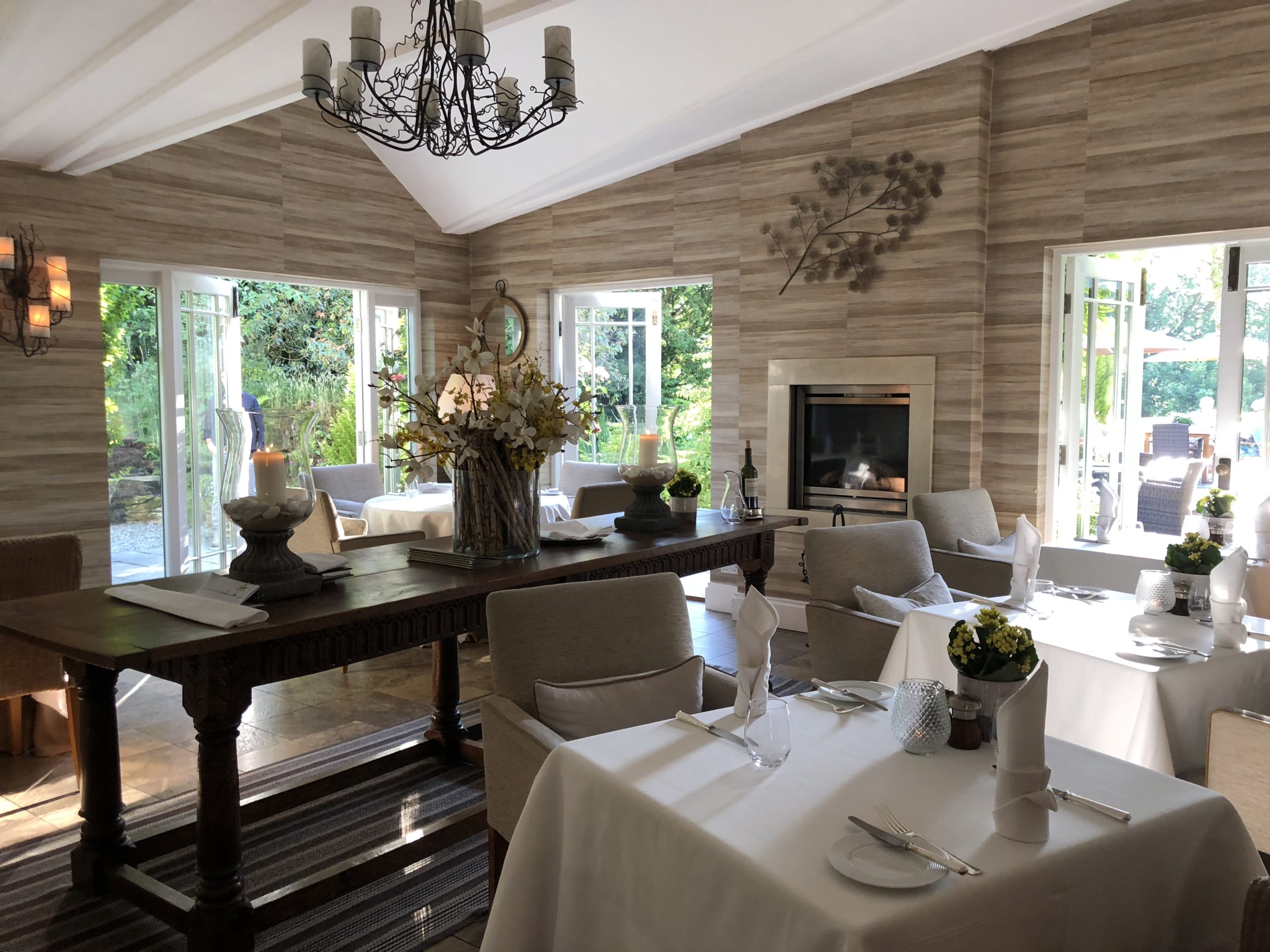 A Star Among the Lakes
Part of the allure of Gilpin, other than its central location in the heart of the lakes, was its famed restaurant, HRiSHi. With a Michelin star, among other awards, executive chef Hrishikesh Desai's dinner was a highlight of our week. Never ones to pass on a wine-paired chef's tasting menu, we put ourselves in Desai's capable hands.
As a true nod to his talent, it was the first time we'd ever been tempted by a vegetarian tasting menu. The descriptions of locally sourced, plant-based options were too good to pass up, even for a carnivore like me. We decided to split the difference. My husband ordered the Signature Tasting Menu and I ordered the vegetarian menu.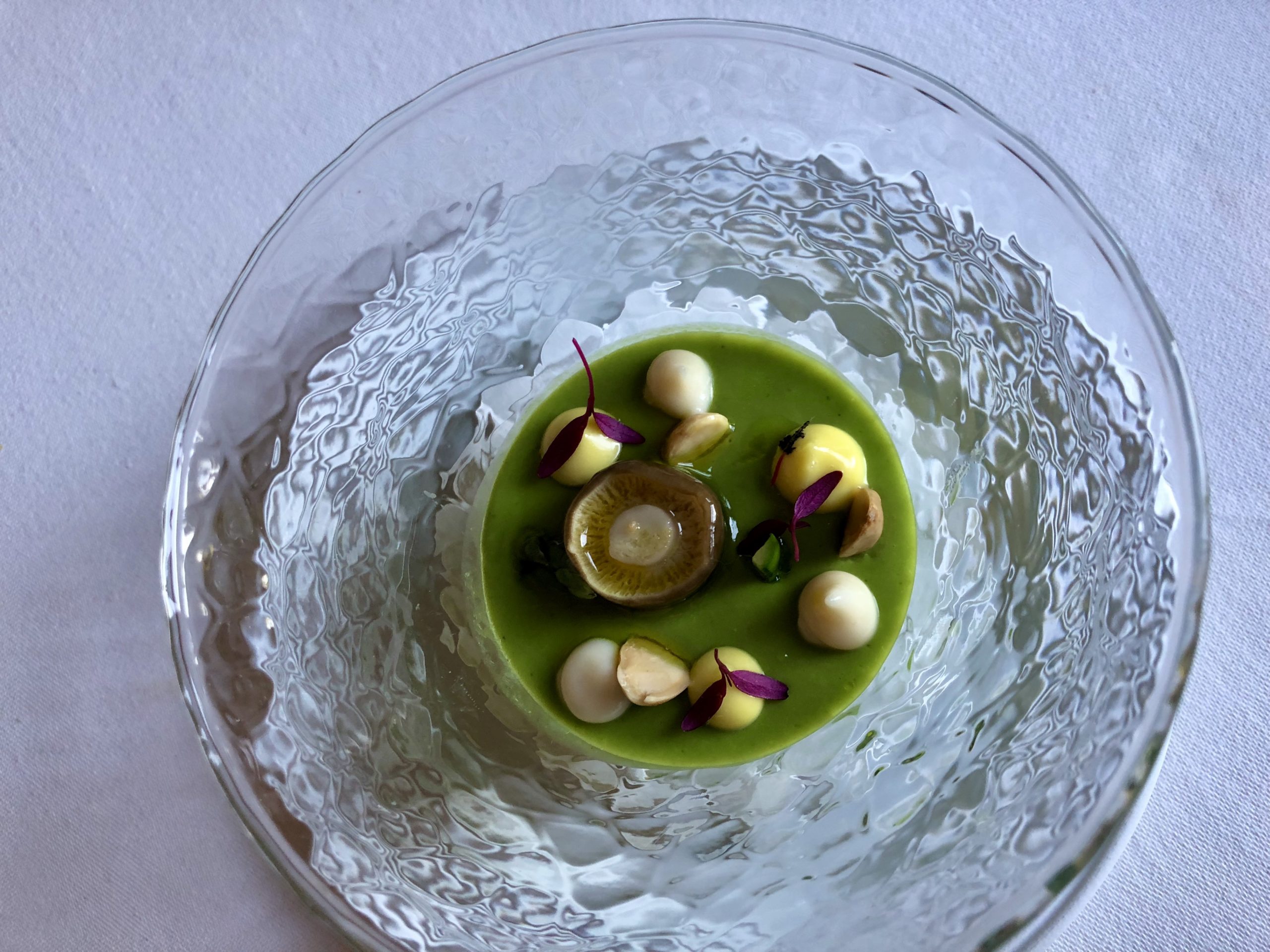 One of our favorite dishes included Lemon Gnocchi with marinated halloumi and wild mushrooms over cépe foam. It was beautifully paired with a delicate Albarino from Rias Baixas, Spain. Wye Valley Asparagus, with pickled mushrooms and saffron aioli, on toasted almond cream was paired with a lovely white from Puglia. Each course was more artfully designed than the last.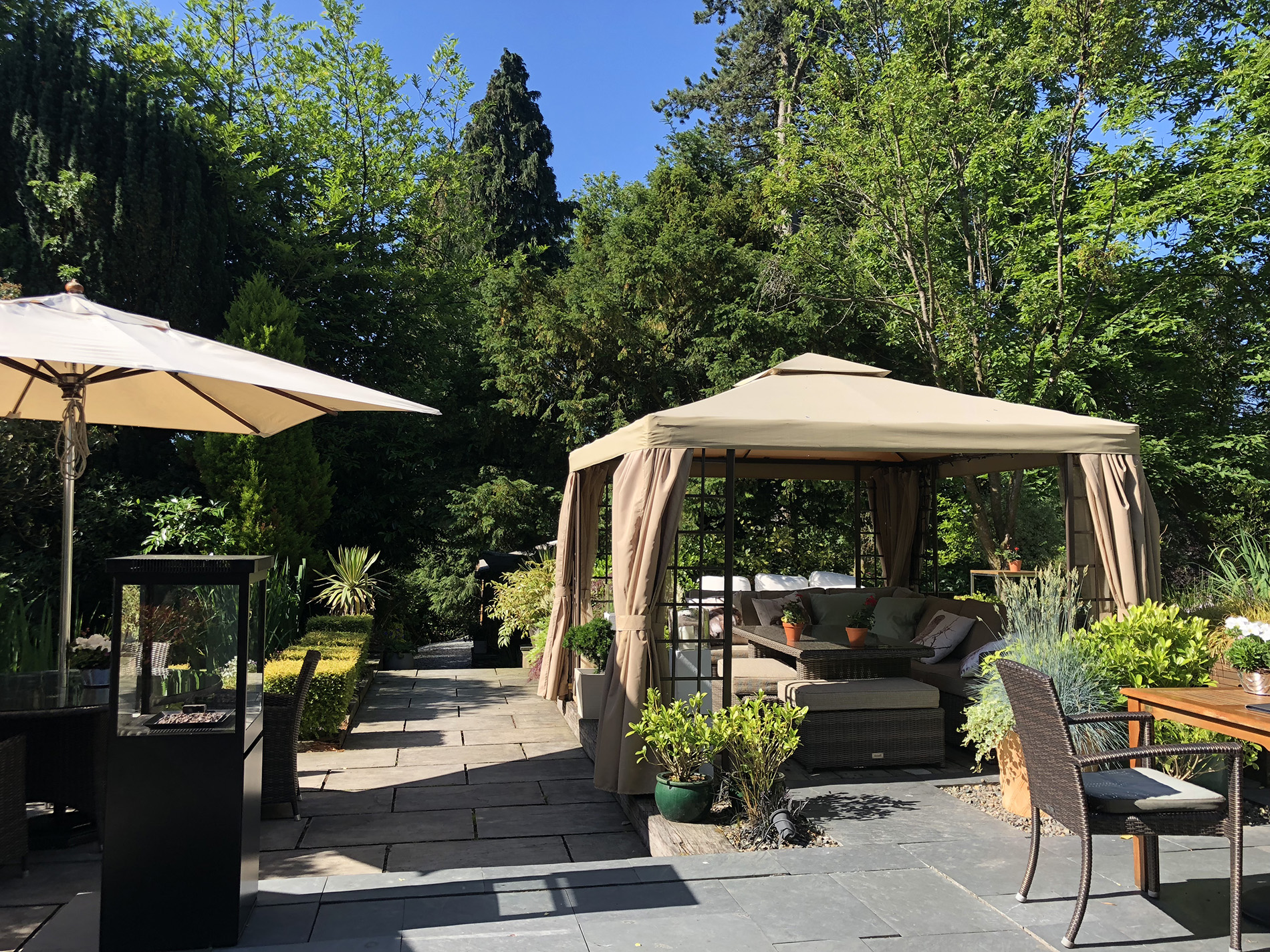 Having only a 60-second walk back to the room after our three-hour dinner was a gift to our tired bodies. I fell into a deep slumber, happy that the next day required minimal physical activity. I would politely refuse to do anything but amble.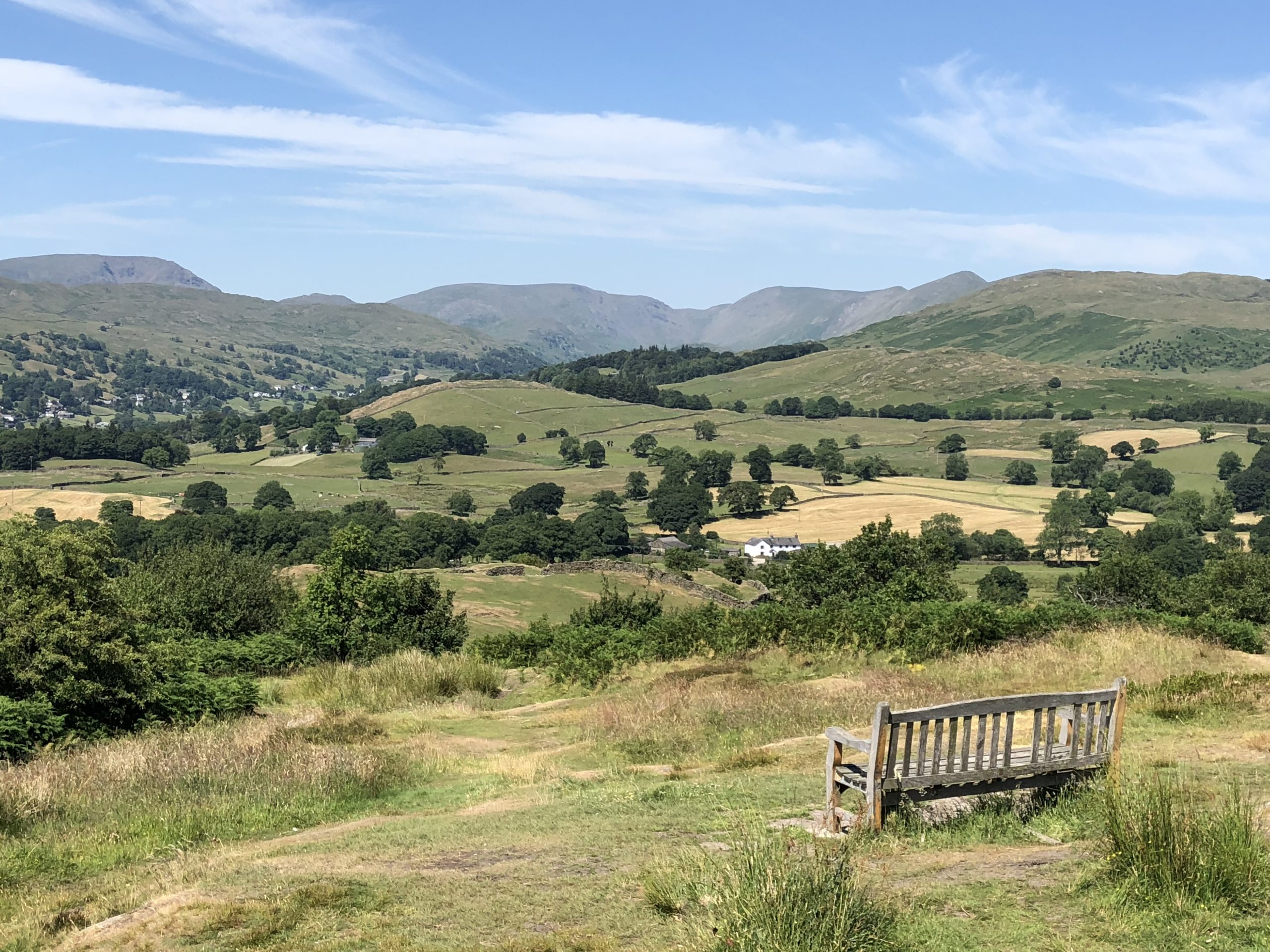 Who needs Quidditch?
The day we left Crook, BBC1's weatherman said, "another glorious day with spells of unbroken sunshine." I couldn't help but muse that these were words Al Roker would never report. We'd had our fair share of sun, a few droplets of rain, and multiple mountain adventures.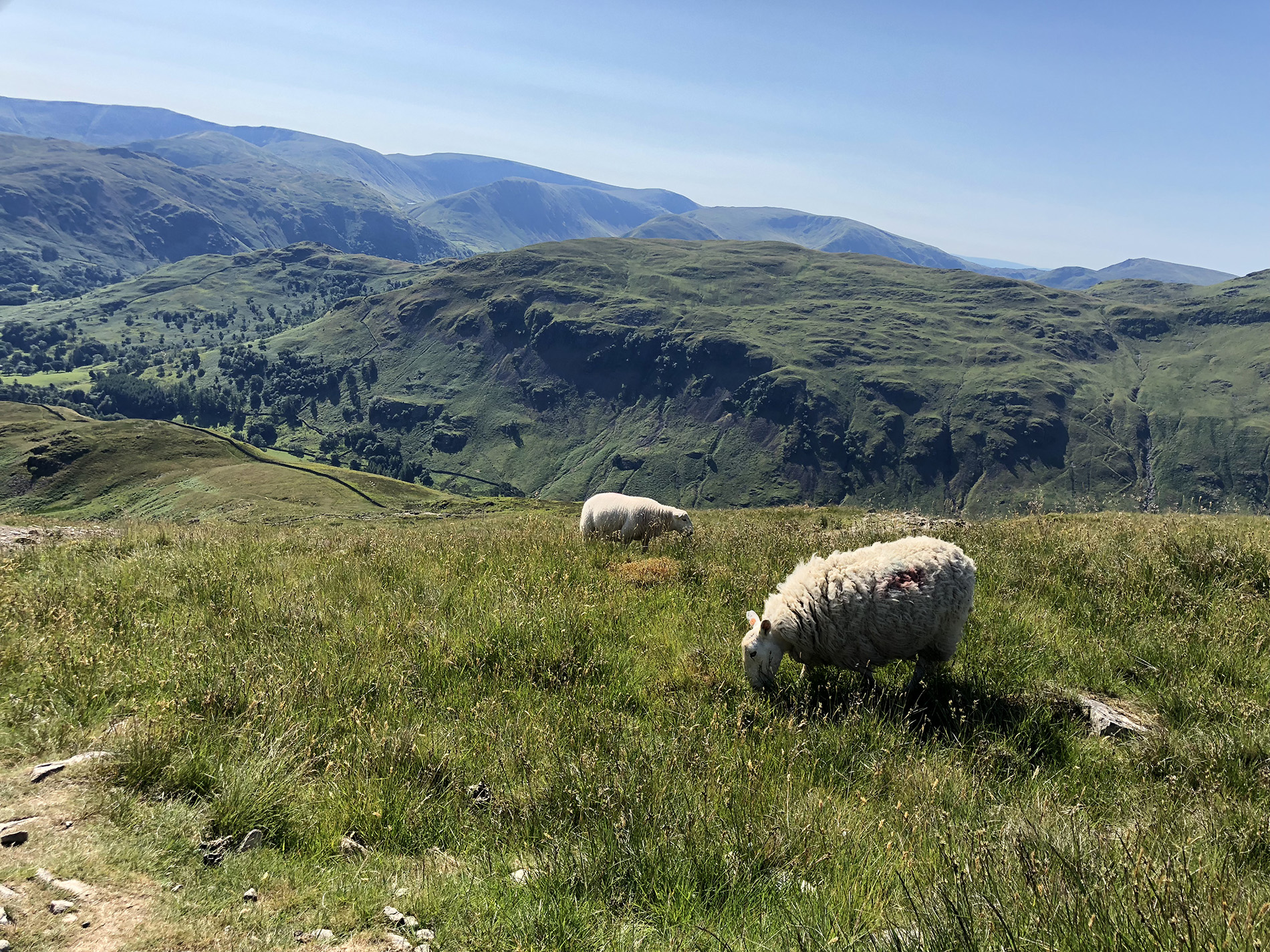 There are more ways to get your adventure mindset kicked into gear than there are days to explore in Cumbria. Orienteering, sailing, mountain biking, and hiking just begin to describe what the Lake District has in store for its visitors.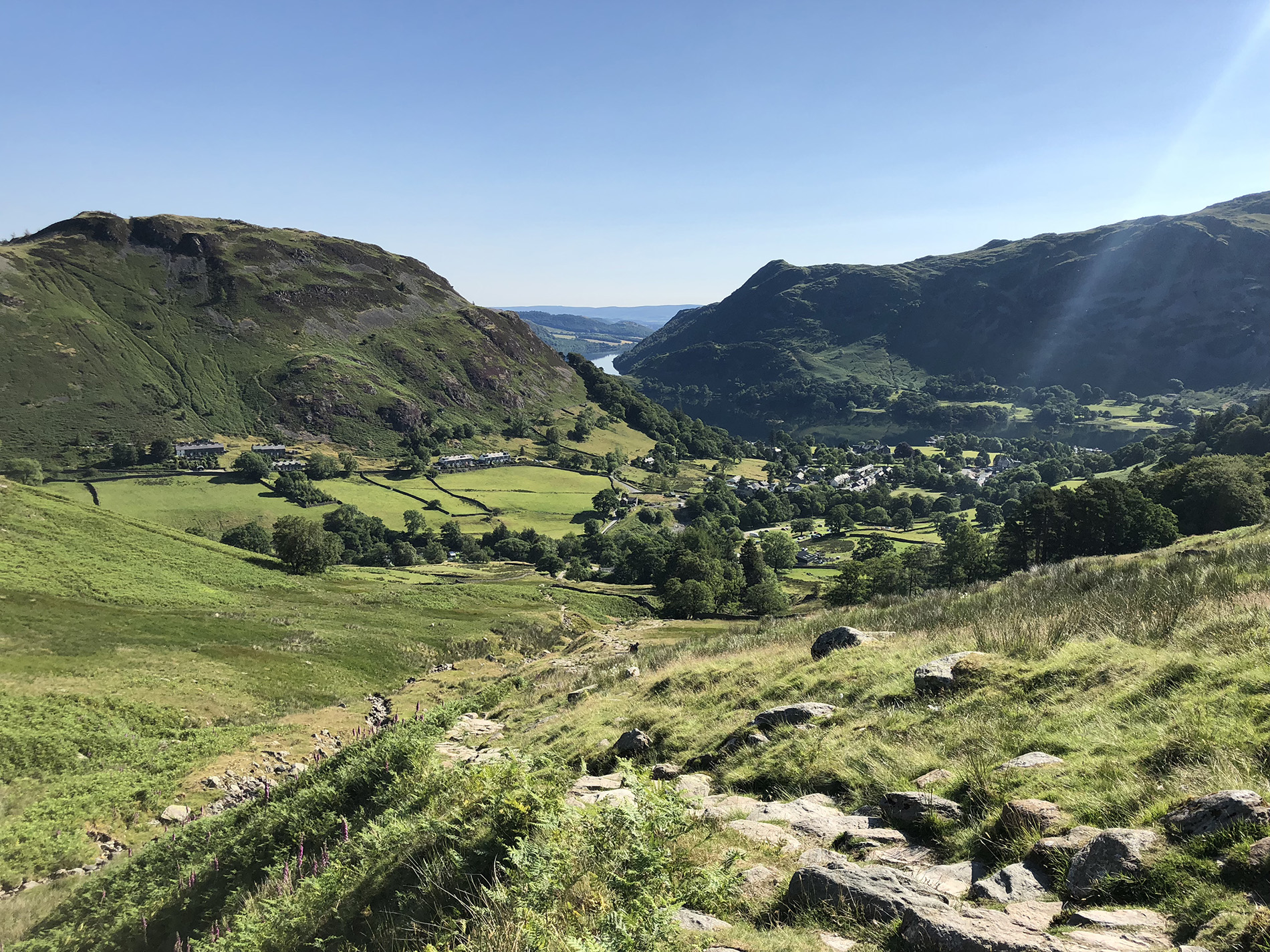 The Lakes were a fairy-tale-inspired destination. I was dazzled by rolling hills, mountains, valleys, and mirror-calm lakes. I was mesmerized by villages and hamlets, throwbacks to bygone eras.
We once again drove the twisting and turning narrow lanes of Cumbria en route to London. We passed pub signs that read: The Sun Inn, The Flying Fleece, and The Queen's Head. I smiled. Perhaps, this is Harry Potter's world, after all.
*******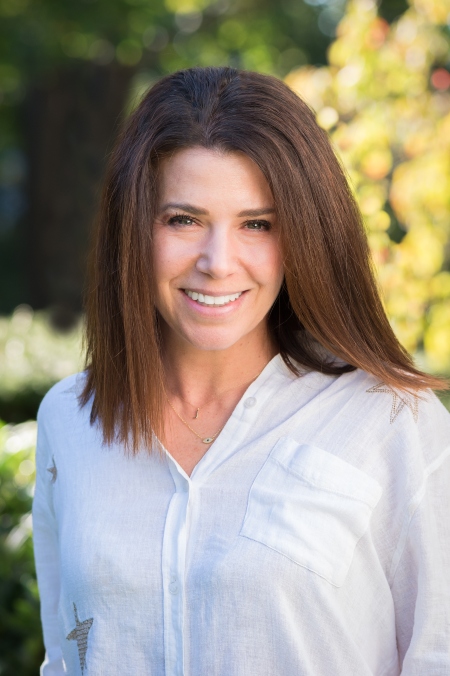 Jamie Edwards is an avid traveler, travel writer, and photographer. She launched I am Lost and Found, her adventure/luxury travel website after 25 years of living and traveling around the globe. Jamie's goal is simple: to inspire travel. Keep up with Jamie's adventures in travel here.
CIRE Travel is a full-service travel agency headquartered in New York, NY. Our expert team supports clients across the country and around the world.
---
Where in the World Do You Want to Go?
Inspired to plan your next weekend getaway, vacation or trip of a lifetime? See that form below? That's all it takes to begin your next epic travel story.