Boston is one of our top 10 favorite cities in the US. And Four Seasons Hotels & Resorts? Well, it goes without saying that it's a favorite hotel group of our discerning business, vacation, and honeymoon travelers. Put the two together and you have a winning combination! The Four Seasons Hotel One Dalton Street opened in 2018 and is one of the new kids on the block in the city. (No, not those other Boston stars!) If you're planning a trip to Boston, you must check out the Four Seasons and you must meet our friend and partner, Brandon Wan.
CIRE: Hi Brandon! Please say hello to our CIRE fans and followers and introduce yourself!
BRANDON: Hello! 大家好! I am Brandon Wan, the Travel Industry Sales Manager at Four Seasons Hotel One Dalton Street, Boston. I always tell people who aren't familiar with One Dalton that it is tall and shiny, much like me! Even though my title is Sales Manager, I consider myself more of a service manager because my strength is providing travel advisors the highest level of customer service. I love working alongside amazing people, telling the world about our great hotel, meeting other travel enthusiasts, and the travel perks – I get to stay at Four Seasons whenever I travel! Travel is a passion of mine and I get really excited talking about travel with people. I am never trip-less, a term I created to describe someone who does not have a trip planned.

CIRE: Nínhǎo Brandon! (That may be the extent of our Chinese…) #NeverBeTripless…love it! We can get this trending! We know you live in Boston now, but where did you grow up?
BRANDON: I grew up in Hong Kong and came to the US for college in 2000, moved between the US and HK several times between 2005-2014 and finally decided to settle here 8 years ago. If you are looking for an authentic Asian meal in the Boston area, I am happy to take you out for dim sum, Peking duck, pho, bubble tea, mochi donut, or banh mi!
CIRE: DEAL! We love Asian food. And we LOVE Hong Kong! Tell us more about your hometown.
BRANDON: Hong Kong is a perfect blend of old and new, eastern and western, and luxury mixed with grittiness. If you make your way to Hong Kong, look for a hiking trail in the suburbs – it is a different side of Hong Kong that most visitors don't get to experience. There is also Four Seasons Hong Kong, where I started my FS journey 17 years ago as part of the opening team. The hotel is home to two Michelin three-star restaurants. One of them is the first Chinese restaurant to earn three Michelin stars ever. Growing up in Hong Kong, going to a hotel for dinner was a special treat on special occasions. I had always been impressed by the staff there because they seem so knowledgeable, cultured, and helpful to guests visiting from around the world. I wanted to be part of a hospitable group and decided to go to school for hotel management.
CIRE: Love that story! (Tapping on keyboard…looking at flights to Hong Kong…) Until we get to the FS Hong Kong, what are our dining options at One Dalton Street?
BRANDON: In a city with a different cuisine on every corner, One Dalton is lucky to have three extraordinary dining outlets for guests to enjoy. Having the world-renowned Japanese izakaya-inspired restaurant, Zuma, onsite is amazing because they help set an energetic and youthful vibe. Our vibrant cocktail lounge, Trifecta, offers Afternoon Tea, light appetizers and entrees and an innovative cocktail menu – an eclectic mix of contemporary, stylized drinks that draw inspiration from the characters and cultural institutions pivotal to Boston's history and future. And lastly, our chic and charming breakfast restaurant, One + One, offers an elegant a-la-carte or buffet breakfast on weekdays and innovative weekend brunch experiences that's great for friends and family to enjoy.
CIRE: Wow! We'll need to burn off all those calories after the foodfest in our future at One Dalton. I hope there's a gym on site.
BRANDON: We are the only luxury hotel in town with a spa and a swimming pool! Because Boston has older buildings, the other luxury hotels in town either are too old to add a pool, or they were built before the spa concept took off.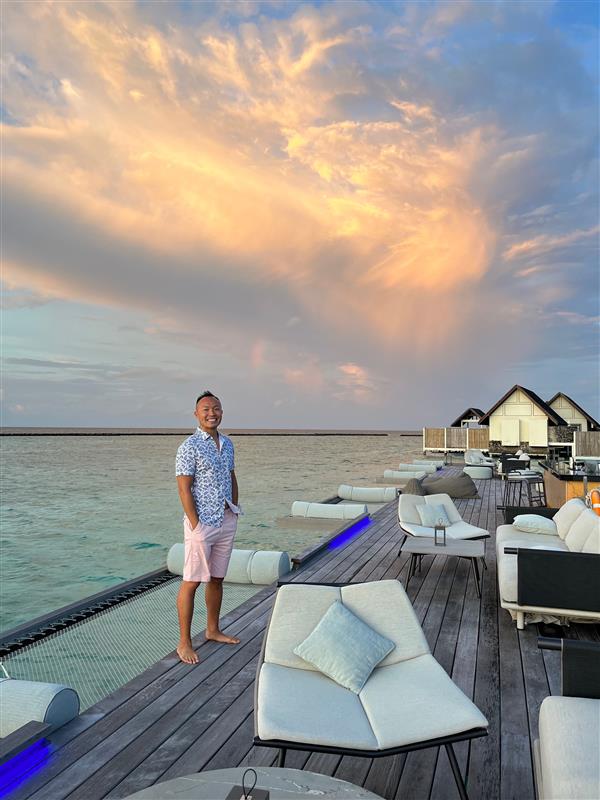 CIRE: Thank goodness! Spring Break season is just around the corner and we need to be bathing suit-ready! Do you have a favorite destination for a beach getaway?
BRANDON: The Maldives. It is simply heavenly, and it is where my husband Brian and I went on our honeymoon. It is beautiful on the surface and under the surface. I love scuba diving and seeing a manta ray gracefully swim by, a family of clown fish interact with each other, or reef sharks intensely looking for prey. These are all part of the adventure and why I truly enjoy vacationing in paradise.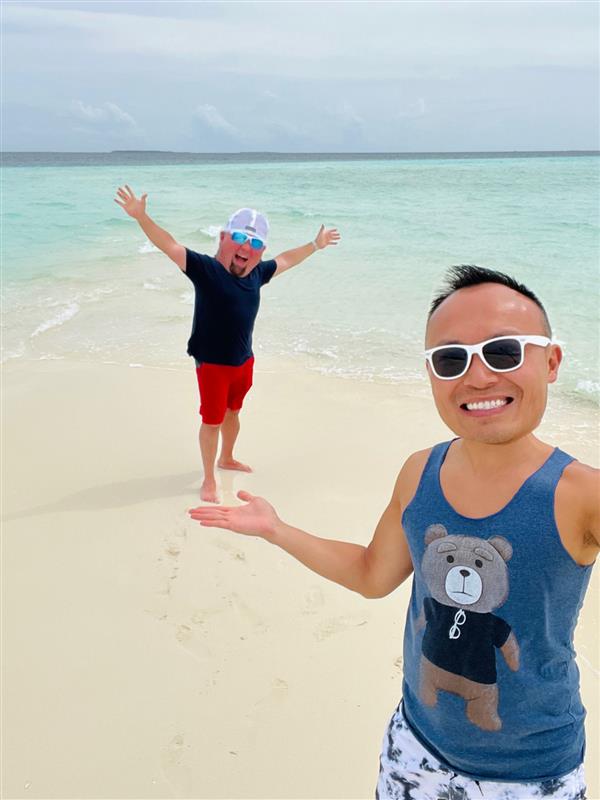 CIRE: Paradise indeed! We send a lot of honeymooners to the Maldives. Where is your next vacation?
BRANDON: I am heading to Four Seasons Safari Lodge Serengeti in mid-February for vacation! It will be my first time in Africa and first time experiencing a Safari! Many travel advisors told me it is a life-changing, once-in-a-lifetime experience, so we are EXCITED! Feel free to follow my journey on Instagram (@BrandonWandered) as I try to visit every Four Seasons. 29 down…96 more to go.
CIRE: You are going to have an amazing time! An African safari is lifechanging indeed! Here are some tips from our own Esther Klijn after she returned from her first safari. Do you have any travel tips that you share with friends?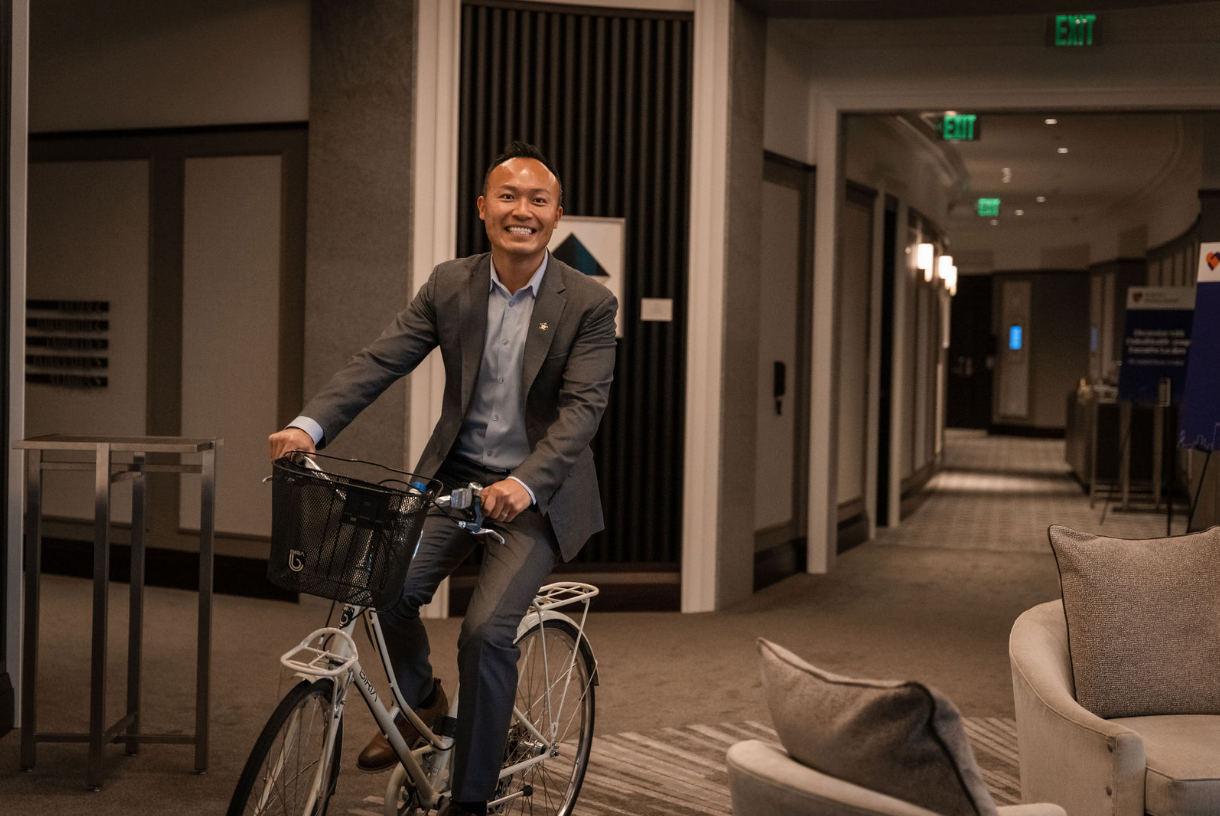 BRANDON: Borrow or rent bicycles whenever possible! You can cover more areas on a bike than walking, and you don't miss the things that you would otherwise miss riding in a car.
CIRE: That is so simple but such great advice. And we'll leave you with some advice: Don't ride a bike through the African bush! LOL! Have a great time in Africa, Brandon. We can't wait to see your pictures and visit you in Boston soon for Peking duck!
CIRE Travel is a full-service travel agency headquartered in New York, NY. Our expert team supports clients across the country and around the world.
---
Where in the World Do You Want to Go?
Inspired to plan your next weekend getaway, vacation or trip of a lifetime? See that form below? That's all it takes to begin your next epic travel story.