Provence has its own aura, its own colorful, prismatic vibe. It is all too easy to fall in love with the hilltop villages, most with stone church steeples punctuating a cobalt blue sky. To fall for the iconic lavender fields, and the dusty-sage green leaves of the olive trees. Isn't Provence practically synonymous with love?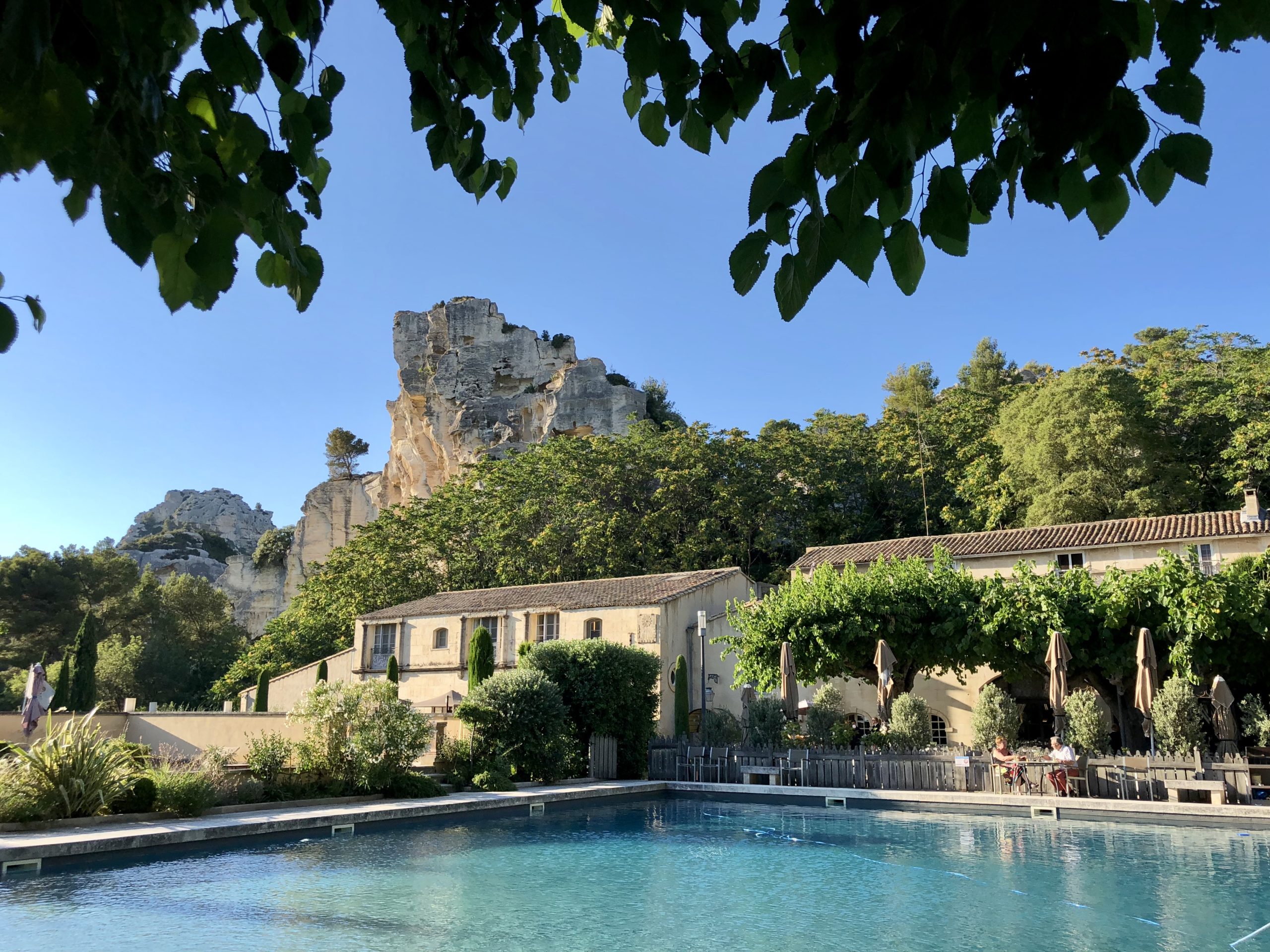 A few summers ago, we spent five days at a magnificent and secluded property called Baumanière. Set on nearly 50 acres, and at the base of the village of Les Baux-de-Provence, Baumanière was a timeless and modern property simultaneously.
If I were to pull together a perfect day in Provence, France —a culmination of my favorite sights, restaurants, villages, and views—what would that day look like? While many travelers will hopefully have more than 24 hours to spend in this picturesque part of France, read on for my highlights, if I were to only have one day.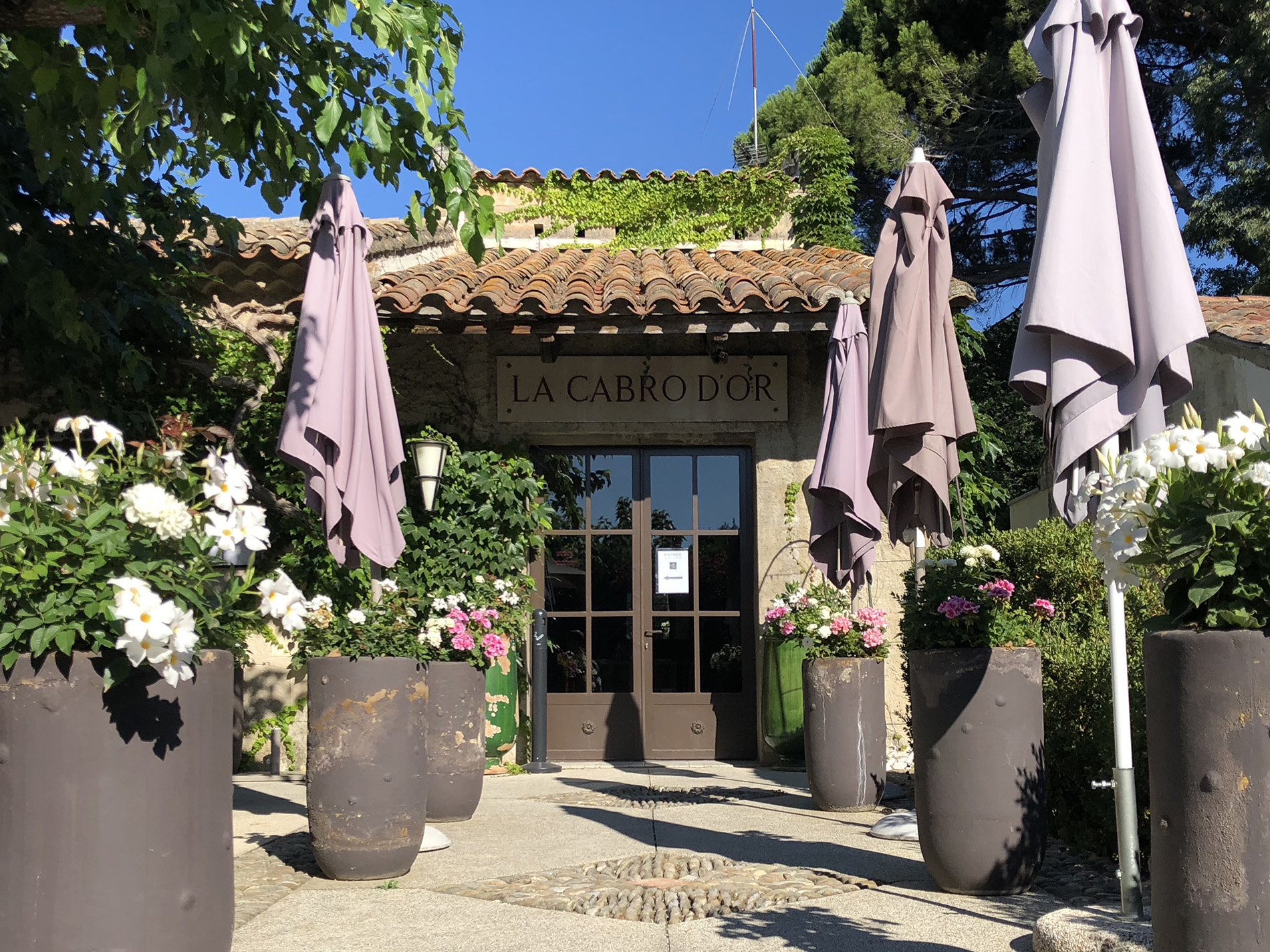 9am:
Wake up to dry air, warm breezes, and blindingly bright blue skies. Welcome to dreamy Les Baux de Provence. Have breakfast at Baumanière's, La Cabro D'Or. Be prepared to fall in love—with lavender honey.
Spend time on the veranda, which overlooks mature and verdant French gardens, with an outstanding café au lait (this is France, after all). Fresh berries, granola, nuts, yogurts, all drizzled in lavender-tinged honey.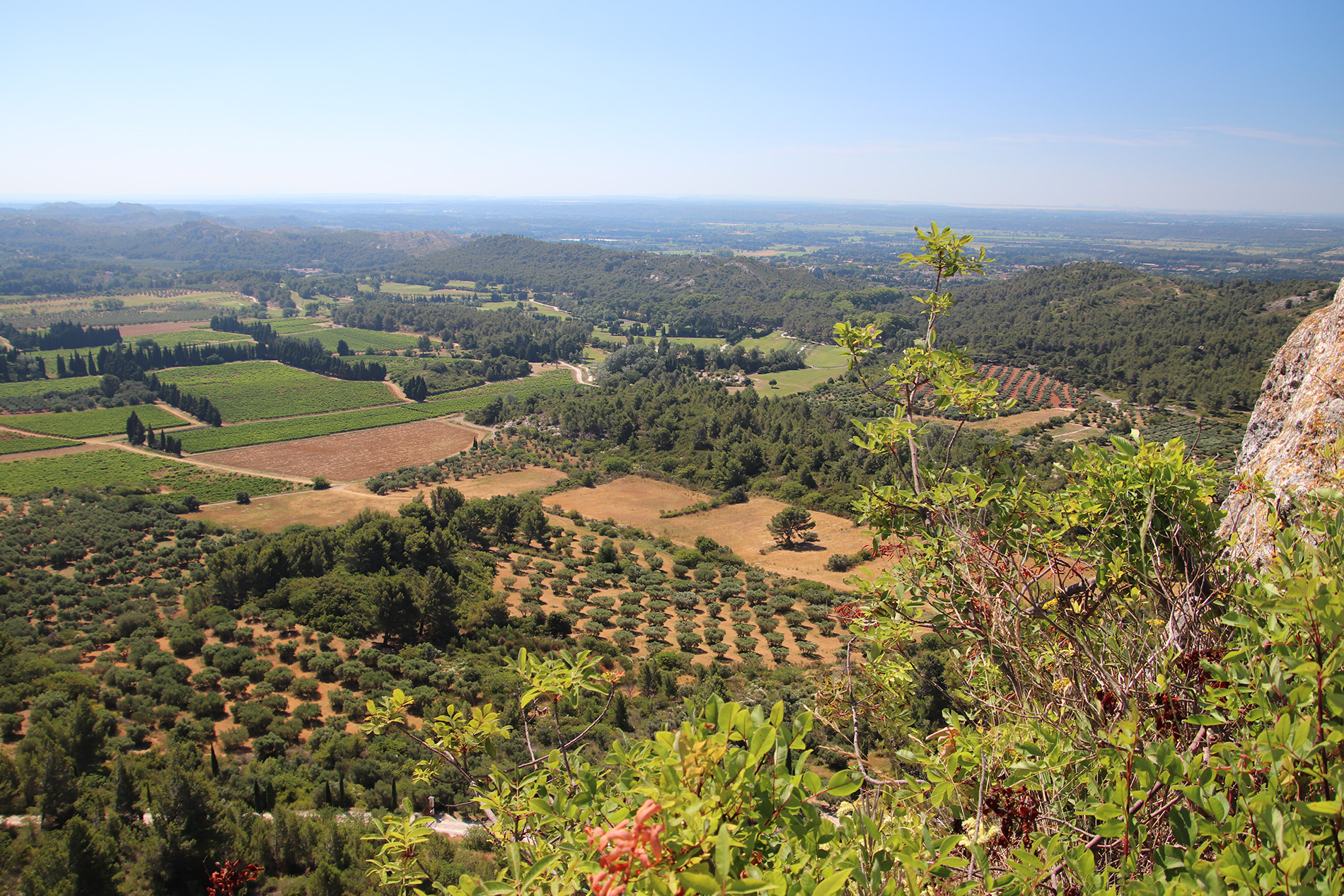 11am:
Rent an electric bike and take on Les Alpilles. Les Alpilles are considered the mini-Alps, a low range of mountains that encompass fifteen lovely communes which include: Les Baux-de-Provence, Eygalières, and Saint Rémy-de-Provence.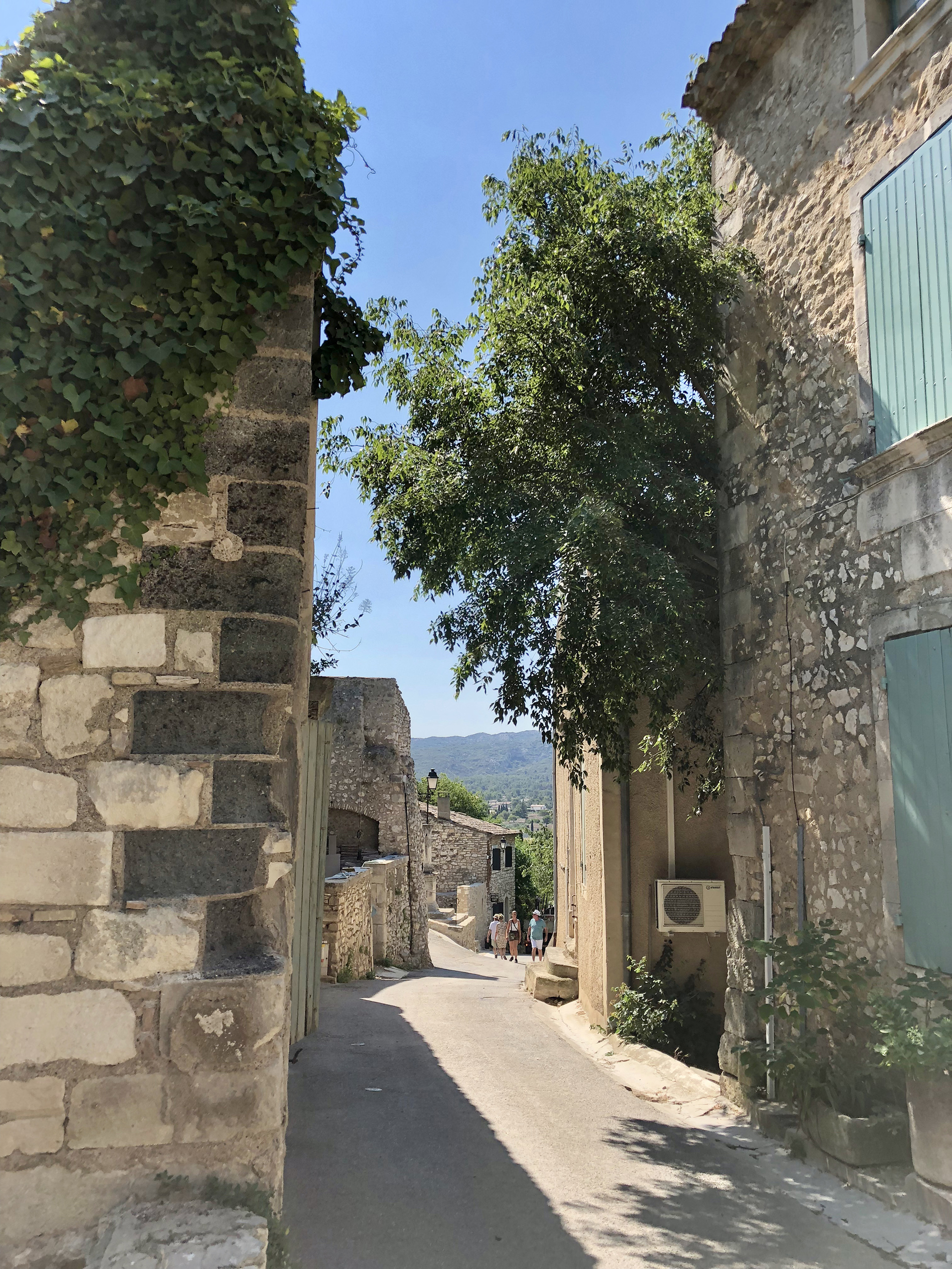 Bike to the tiny, quiet, hilltop village of Eygalières, and through fields of sunflowers that bow their large heads towards the eastern sun. Pass gated villas with long lavender-lined entryways. Imagine a future where you could bike to town, pick up a warm baguette, and bike home for lunch. I know I did.
1pm:
Lunch at Le Progrès, a simple French bistro to watch the nuances of village life unfold in real-time. Notice the lovely flowerpots and window boxes, all tended to with loving care.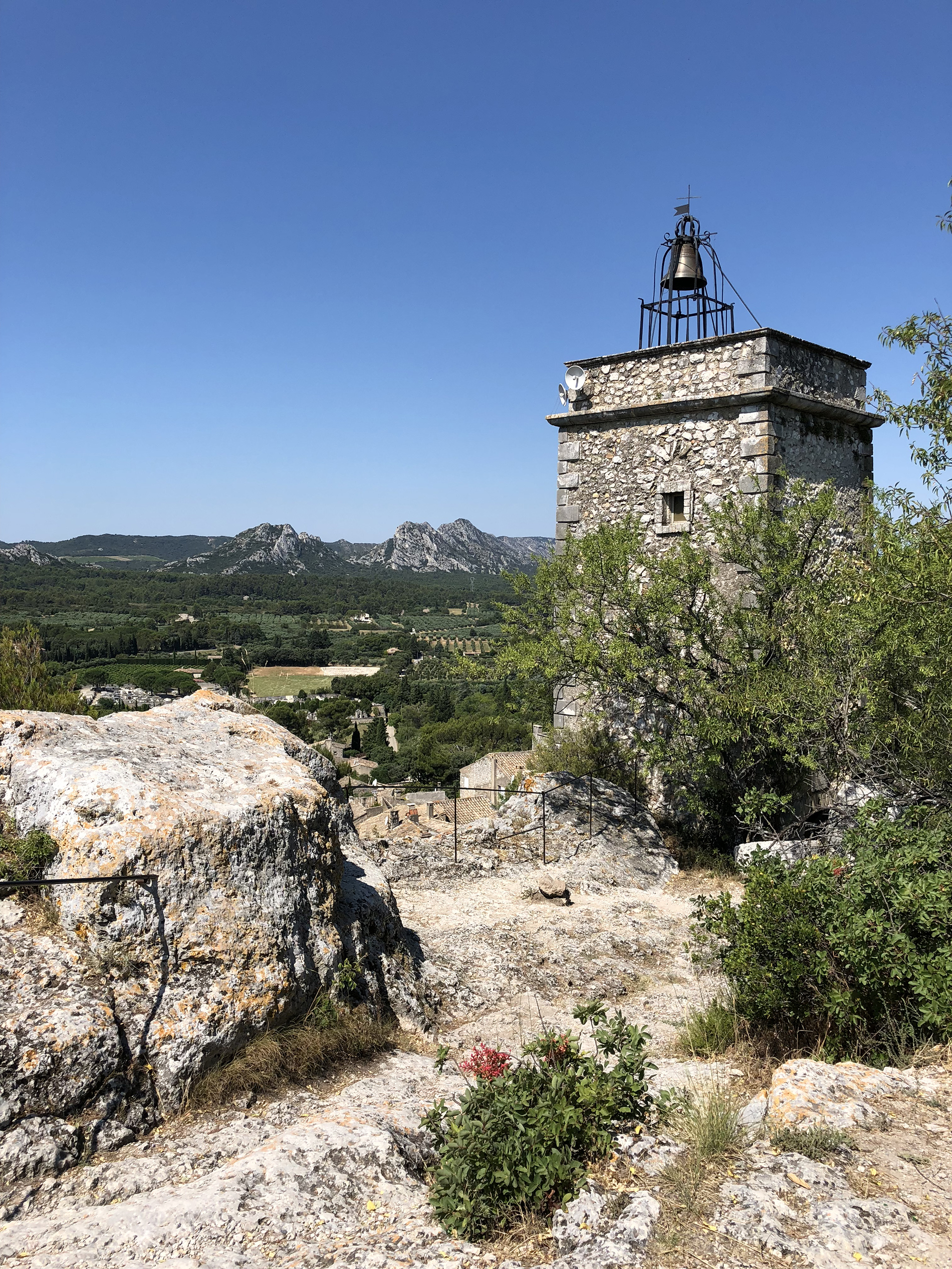 Walk to the top of Eygalières and stop to take in the surrounding silence. Birds will swoop past. Admire the way the light creates shadows through the windows of the ancient church which looms above the village.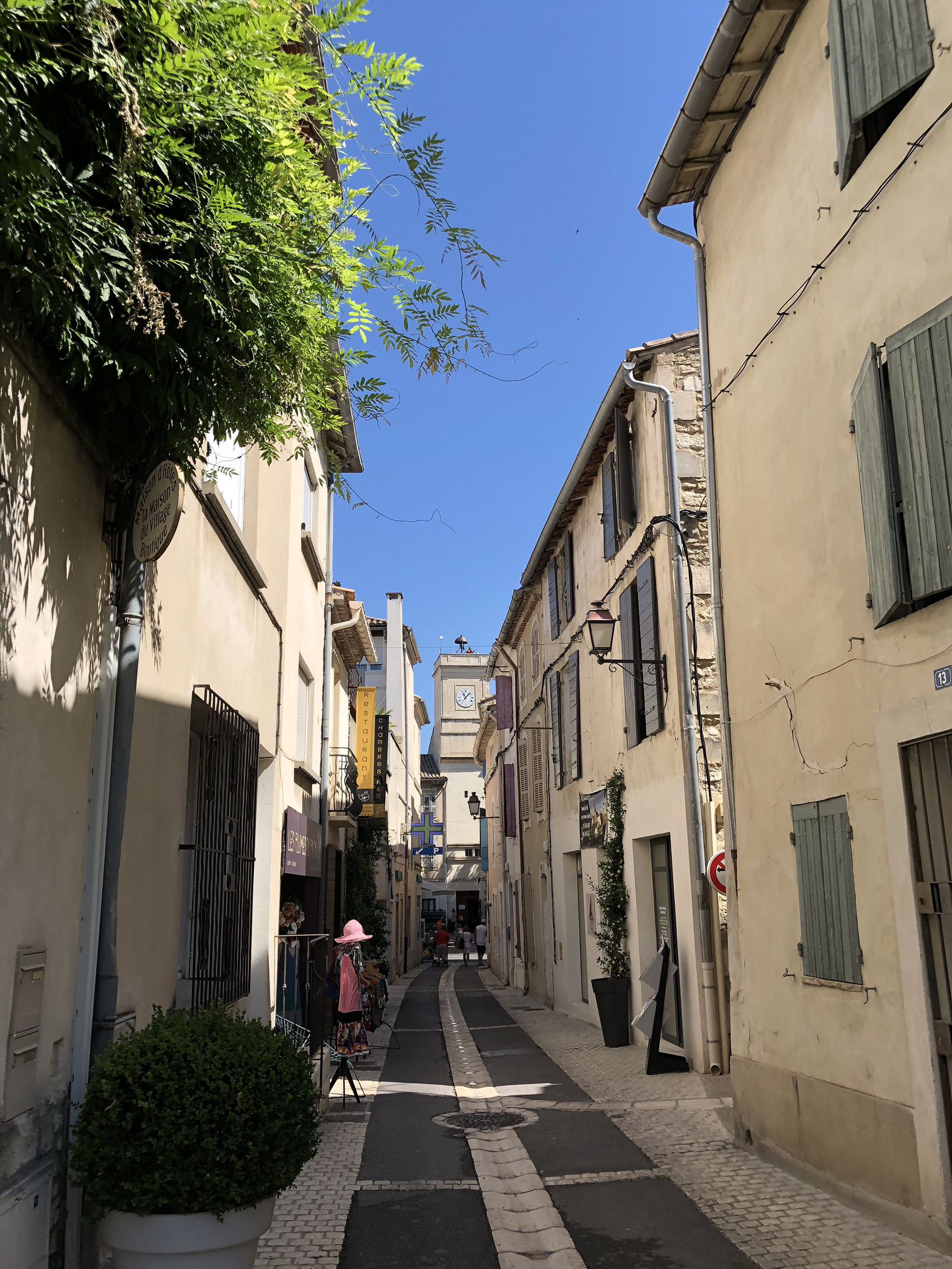 3pm:
Bike to Saint Rémy-de-Provence, where art galleries, boutiques, and café life will intoxicate the senses. Snack on local cheese, wine, and chocolate, while shopping in the old town. Take advantage of a coffee break as an excuse to sit and watch the world go by.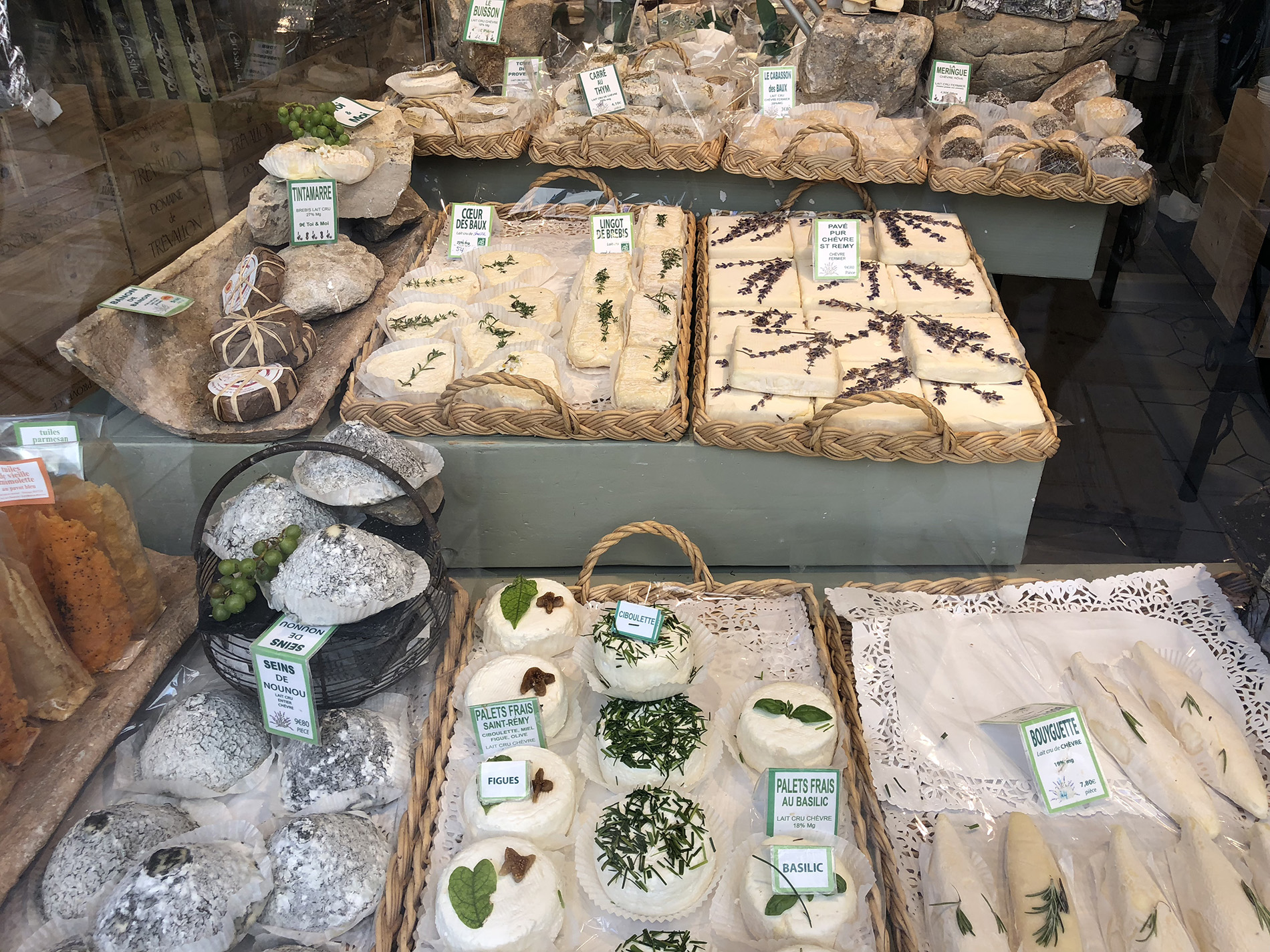 Walk past the modest house where Nostradamus was born, dating back to the year 1503, and realize just how much history this part of Europe has to offer.
3pm: Alternate
Settle into Baumanière, and its meandering grounds, which takes its cue from the past. Five manor houses have been turned into luxurious suites. Some have balconies overlooking bundles of hydrangeas, and koi ponds. Some have large patios to enjoy a picnic and share a bottle of Chablis.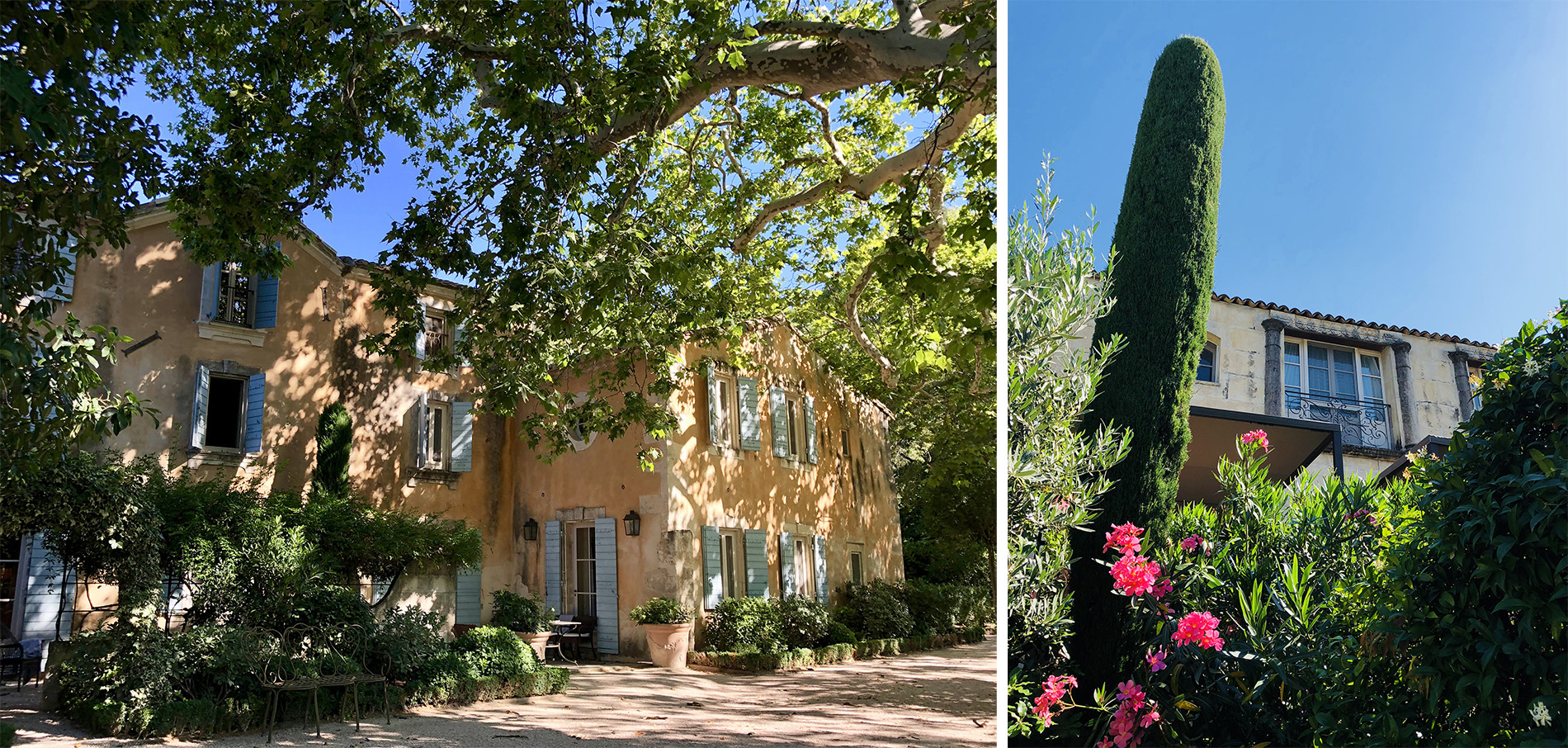 Climbing roses, purple agapanthus, pear trees, and pink oleanders are a mere fraction of what there is to discover while walking the property. Golden ochre colored walls are covered in green ivy. Large, ornate urns are filled with overflowing petunias — the setting is pure fairytale.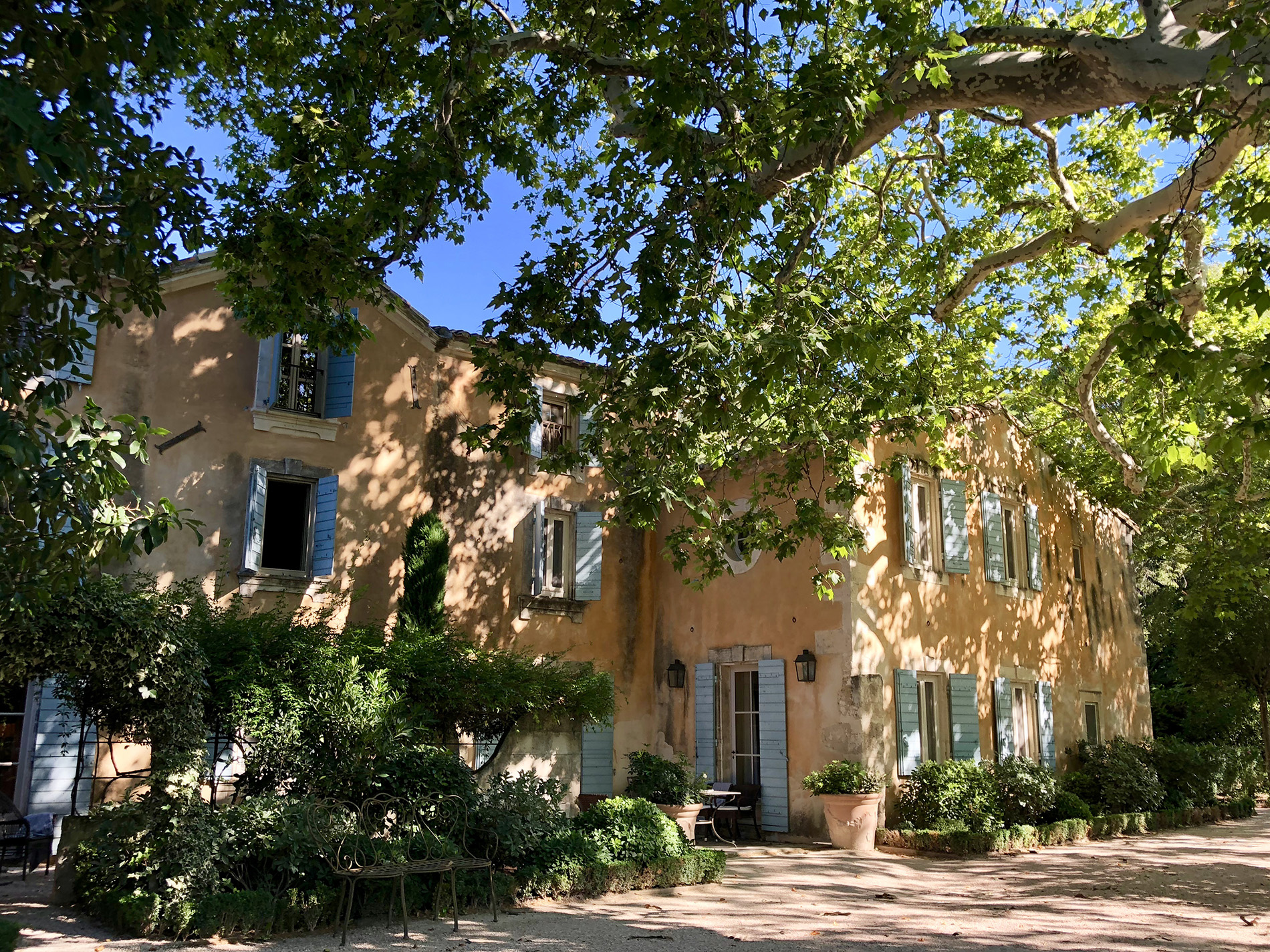 7pm:
Walk the steep hill to the village of Les Baux, and enjoy getting lost in the maze of narrow, cobbled, pedestrian-only streets that switch back on themselves in every direction.
Catch panoramic views from the 10th century clifftop castle that sits at the highest point of Les Baux. Watch the sun's fiery descent create a magical light show over the landscape and craggy rocks. Bring along that bottle of Burgundy you bought in Saint Rémy, and toast the day you've had exploring Provence.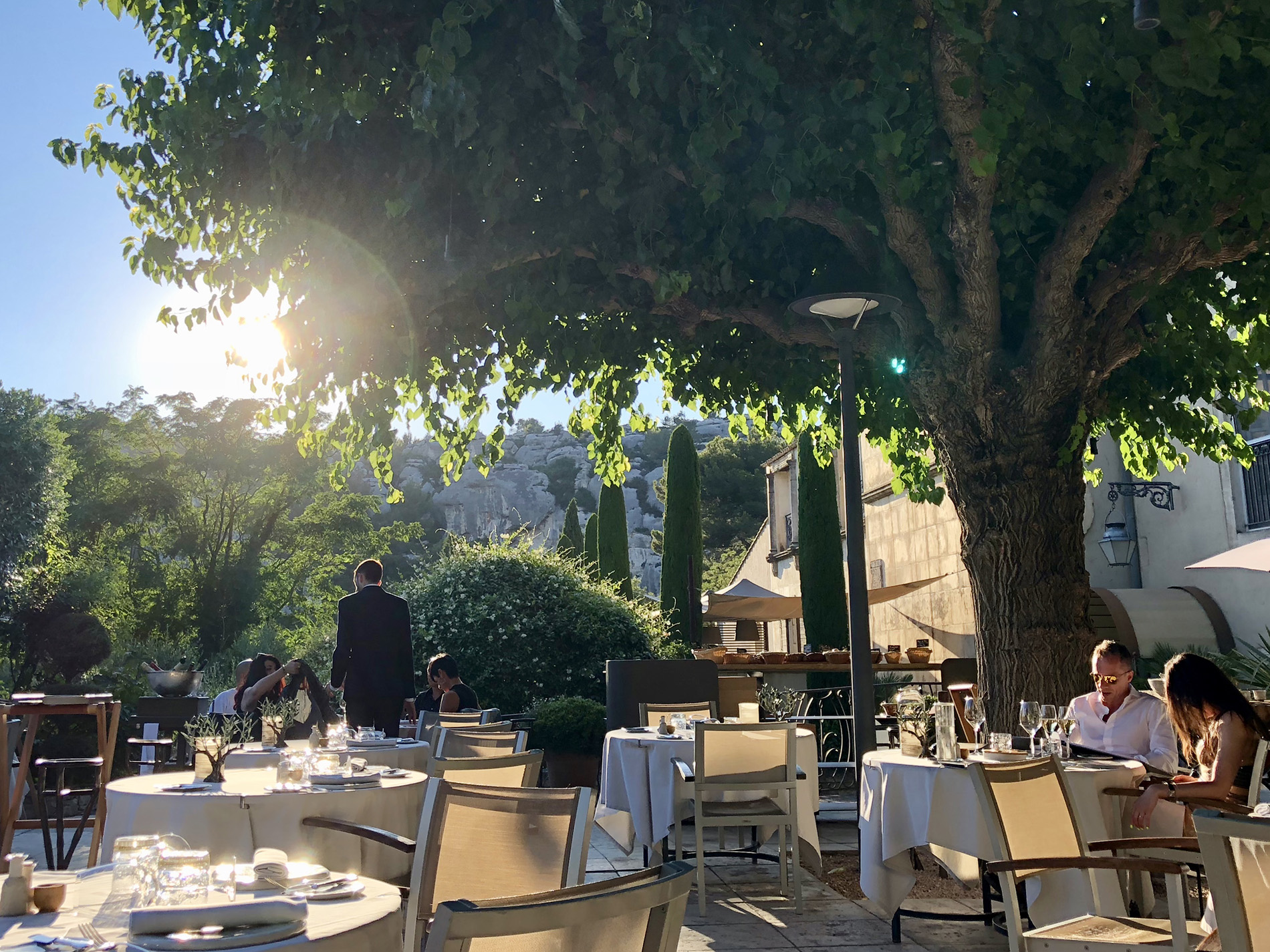 9pm:
Dine at L'Oustau de Baumanière restaurant. It is a short walk from the manor houses of the hotel, and along a pretty, quiet lane dotted with houses and views up to Les Baux.
Butterflies will likely follow you, as if they know how spectacular your three Michelin-starred dinner will be and are vying for an invitation.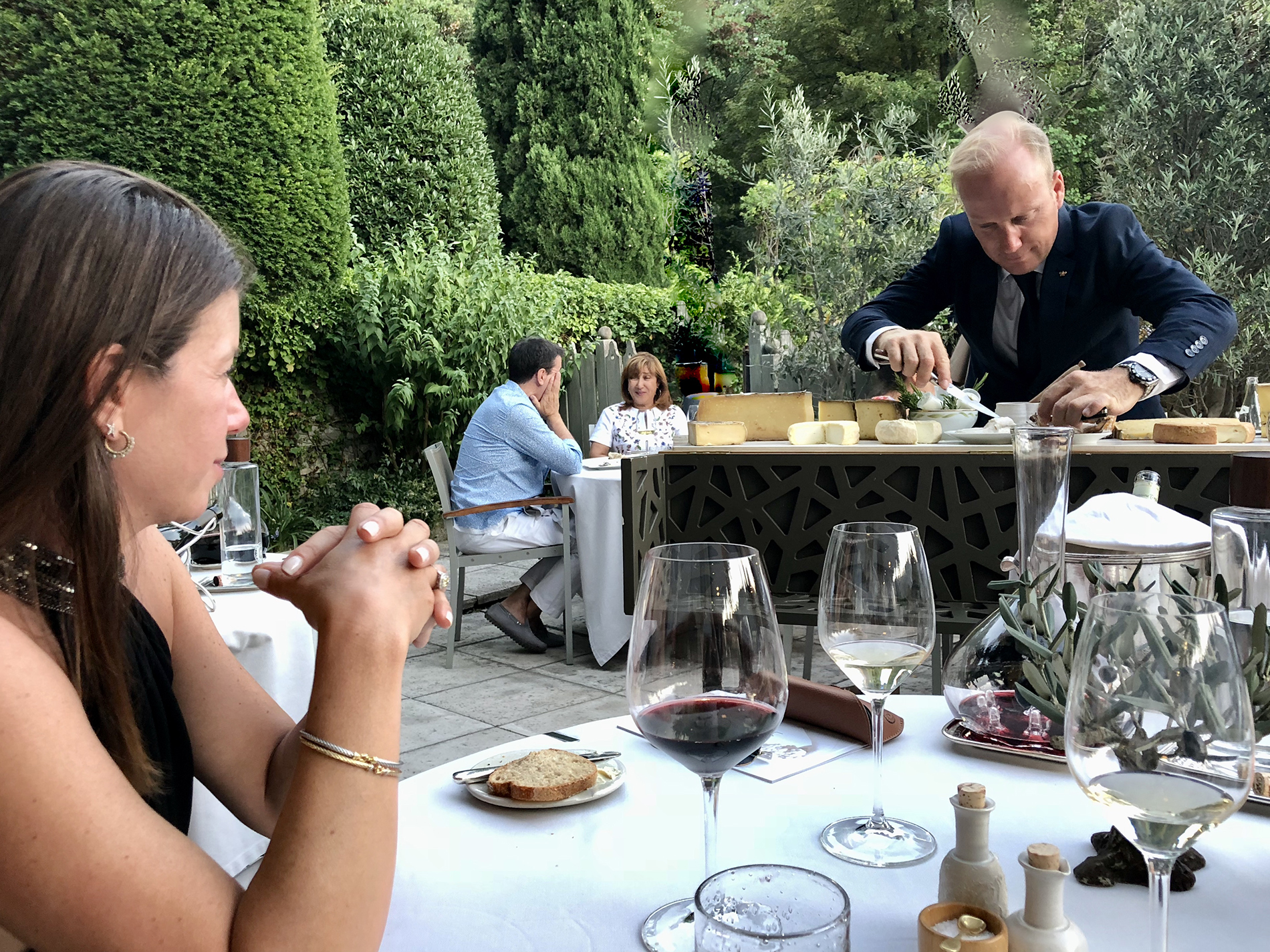 The meal will be impressive, and the need to linger over each course will be strong. As a nod to days of formal dining, the champagne and cheese trolleys appear on cue. Allow the waiter to choose an array of local varieties and splurge on a bottle of Mouton from Baumanière's extensive cellar.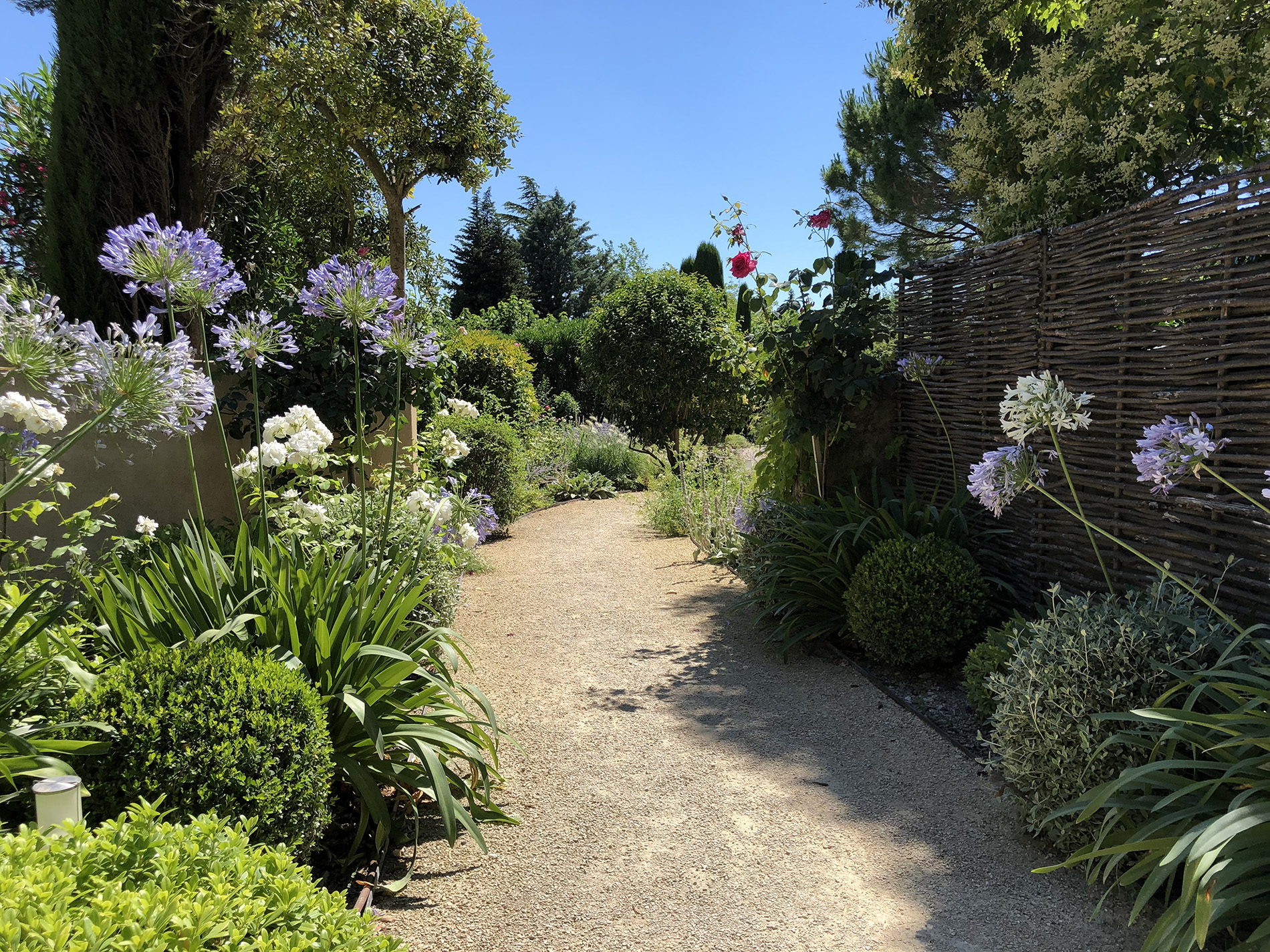 11pm:
With any energy in reserve, stroll the gardens on the way back to the room. Neoclassical French fountains and water features are woven into the landscape. Garden pools will make you feel like you are at the manor home of an eccentric and wealthy French uncle. Breathe in the cool night air.
12am:
Fall into a deep slumber. Dream of another 24 hours in Provence.
We'll always have Provence
It's easy to fall in love with Provence. The villages, the culture, the viticultural and culinary experiences. For me, I'll always remember the lavender honey. It's worth the trip, even if just for a day.
*******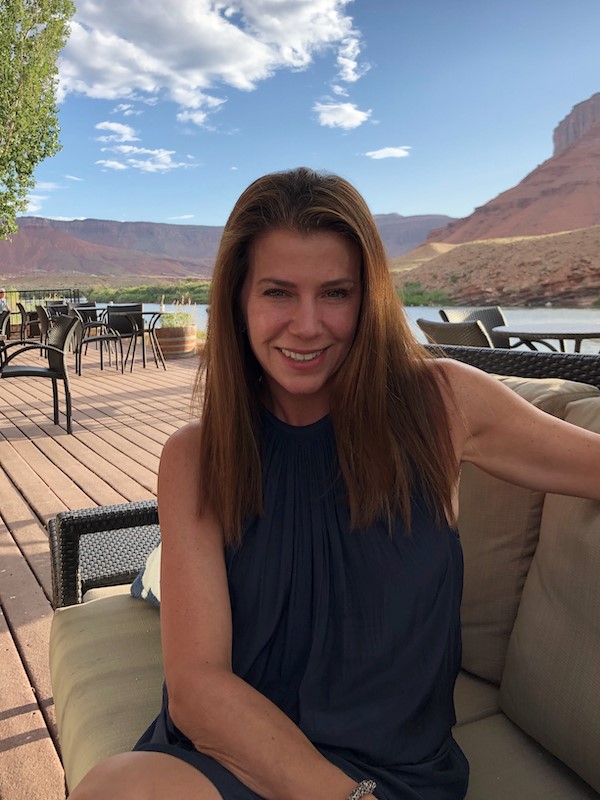 Jamie Edwards is an avid traveler, travel writer, and photographer. She launched I am Lost and Found, her adventure/luxury travel website after 25 years of living and traveling around the globe. Jamie's goal is simple: to inspire travel. Keep up with Jamie's adventures in travel here.
CIRE Travel is a full-service travel agency headquartered in New York, NY. Our expert team supports clients across the country and around the world.
---
Where in the World Do You Want to Go?
Inspired to plan your next weekend getaway, vacation or trip of a lifetime? See that form below? That's all it takes to begin your next epic travel story.