by Eric Hrubant
I love Sonoma County, California. Located just 60 miles north of San Francisco, you'll find temperate weather, magnificent wine, decadent dining and tons of outdoor fun. The region is open and locals are enthusiastically anticipating your arrival. If you're looking to plan a California wine country getaway, read on…or just pick up the phone and give us a call!
"The air is wine. The grapes on a score of rolling hills are red with flame. Across Sonoma Mountain, wisps of sea fog are stealing. The afternoon sun smolders in the drowsy sky." That was what Jack London wrote about this ethereal and alluring California wine region.
Indulge Yourself in Luxury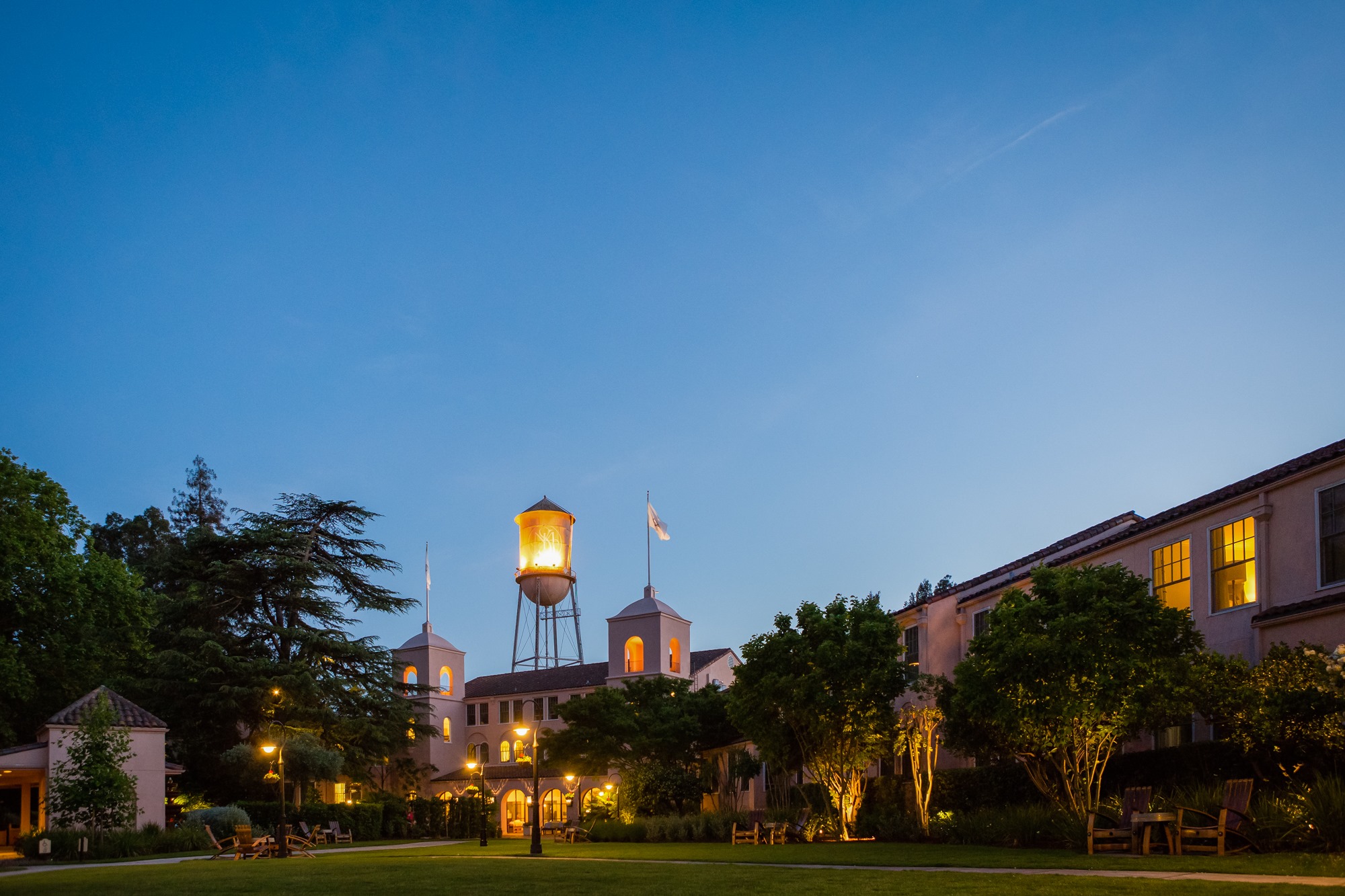 The Fairmont Sonoma Mission Inn & Spa is a one of my favorite resorts in the area. The iconic inn is rumored to be on sacred, healing ground according to Native Americans in the region. A soak in their geothermal fed mineral pools just might convince any skeptics. It truly is a destination resort, with a fabulous spa, farm to table dining, championship golf right next door, and gorgeous grounds to stroll and take in all the natural beauty.


In neighboring Santa Rosa, Vintners Resort lies nestled amongst 92 acres of lush vineyards and colorful gardens. It is a peaceful oasis where every room features a king-size bed, and deluxe rooms have a patio or balcony offering views of the stunning gardens, classic vineyards or the quiet courtyard. Experience the resort property by meandering through the gardens and vineyards. Blooming tulips color the property in the spring and lavender takes their place come summertime.
Spectacular Dining in Sonoma County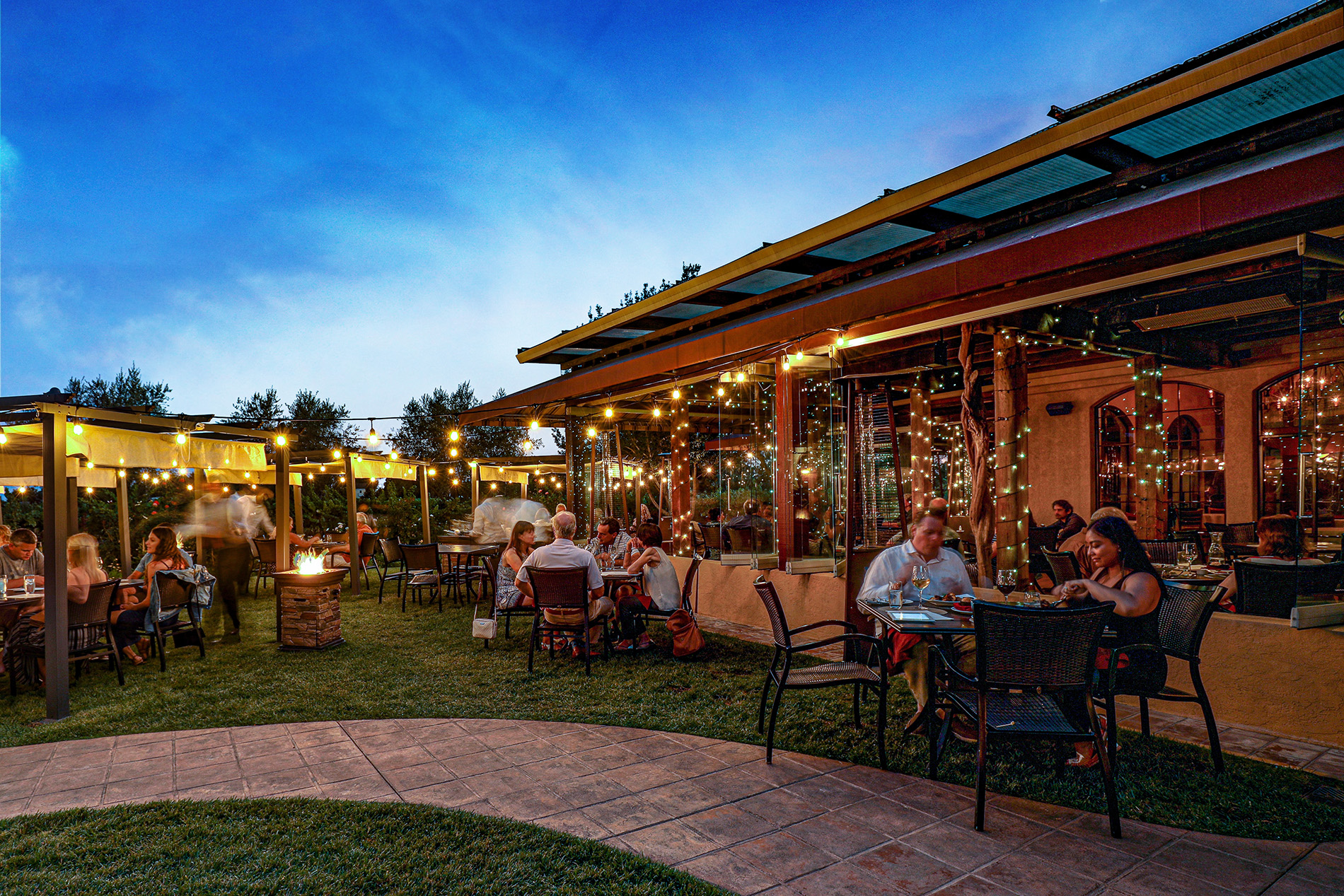 John Ash & Co.
Conveniently located at the Vintners Resort, John Ash & Co. began the farm-to-table dining trend in Sonoma County. Chef Tom Schmidt selects his fruits, vegetables and herbs from the on-site gardens, and what he can't grow he sources from more than 30 local farmers and food producers in the area. Picture yourself sitting outside sipping on a glass of delicious wine while the sun sets behind the vineyard.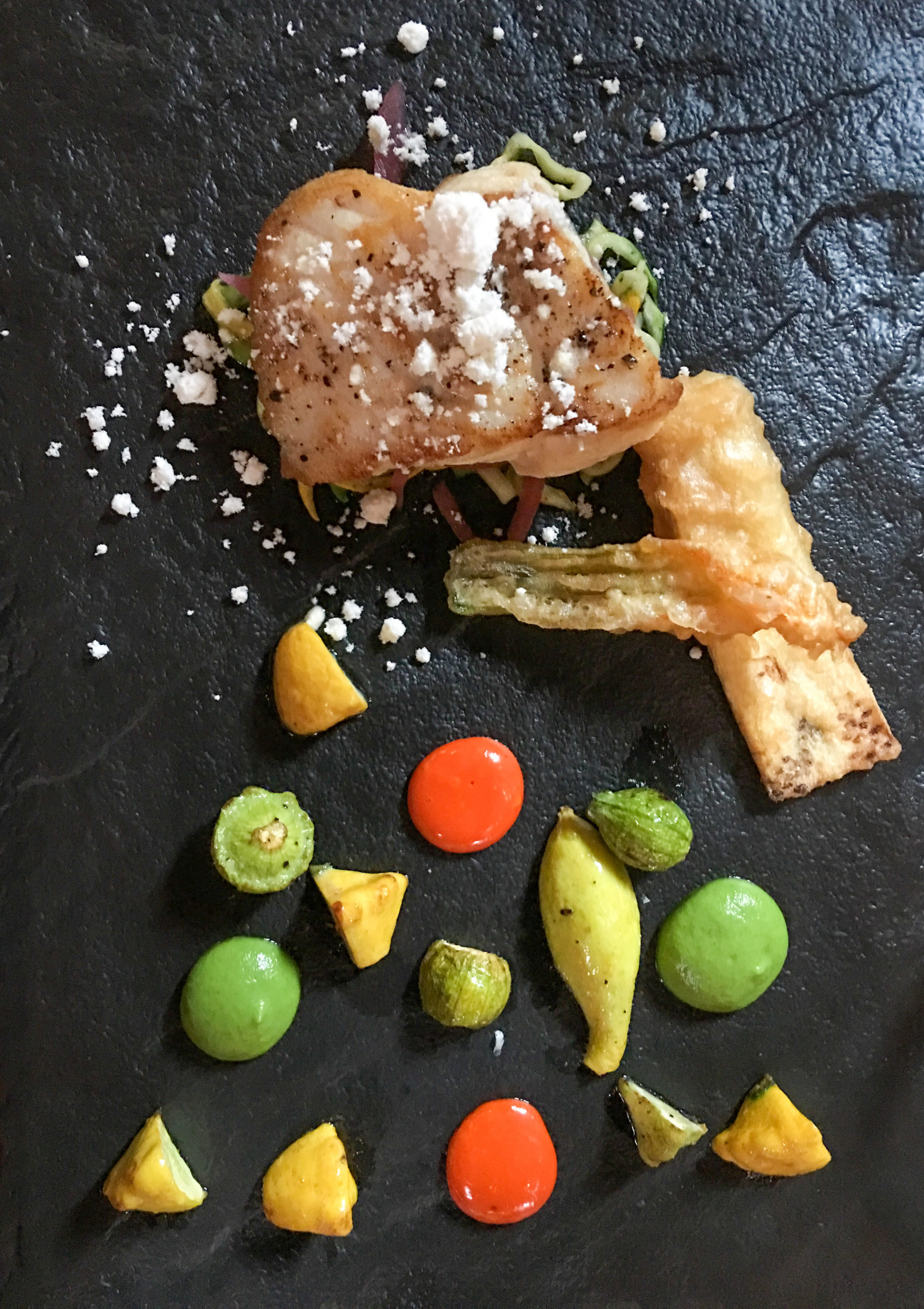 Valette
Chef Dustin Valette and Aaron Garzini source their products from artisans, farmers and winemakers in the area. The brothers created the "Trust Me" menu at Valette, a tasting menu based on your individual preferences. Chef Valette crafts comforting braised foods on chilly, gloomy days and lighter fare featuring bright colors on sunny days.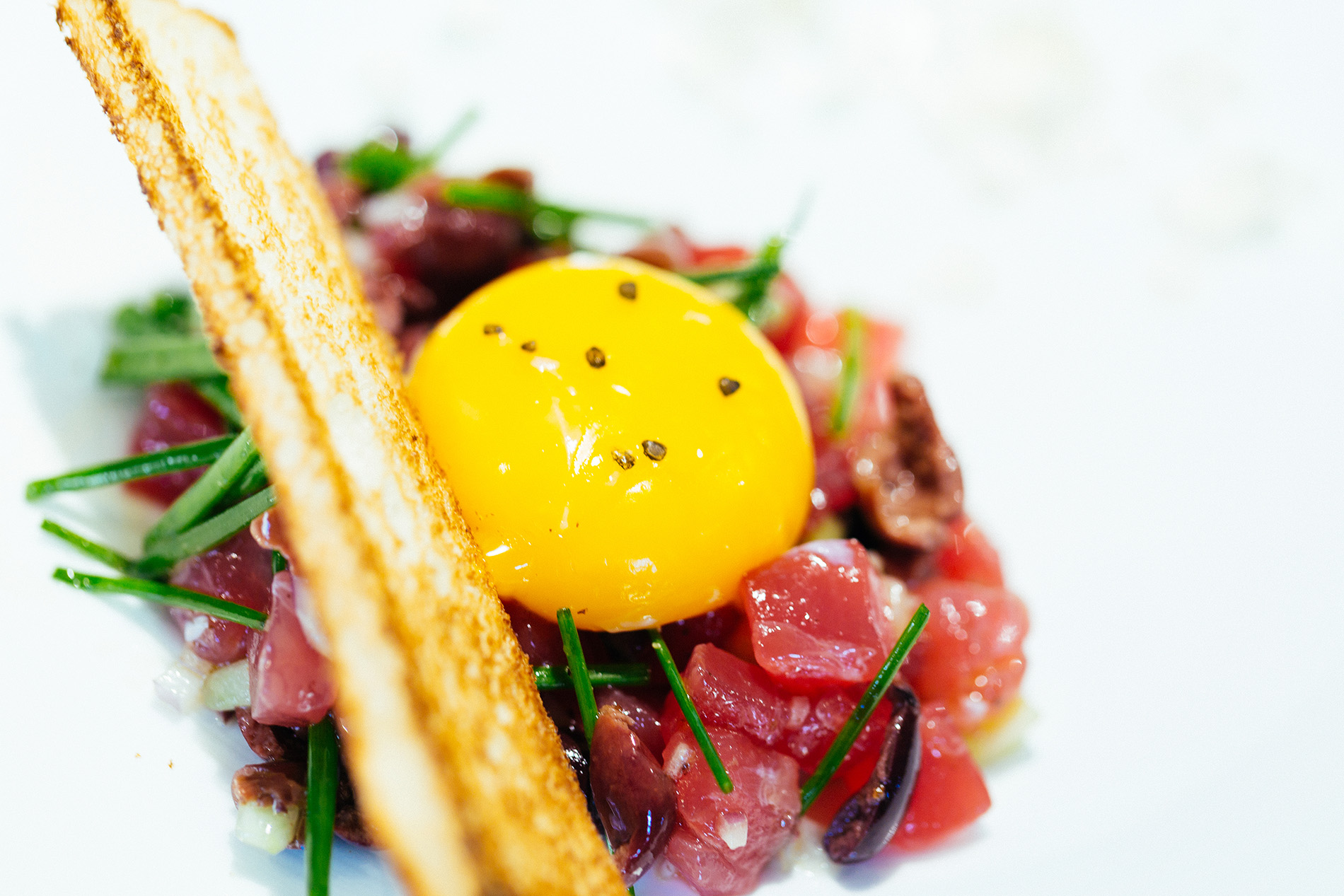 The ahi crudo, Nicoise style, is light and fresh and topped with an egg yolk adding a delightful creaminess to the dish. The butter-roasted Alaskan halibut is another tasty choice. The light and flaky fish is seasoned with smoked paprika aioli and topped with olive-oil snow, a molecular gastronomic creation.
Baci Café & Wine Bar
Chef Shari Sarabi and Lisbeth Holmefjord have created a neighborly vibe at Baci Café & Wine Bar. "In the beginning, each night we saved two or three tables for the locals; now we save two or three tables for visitors," Shef Shari remembers. The Baci owners consciously support the community by purchasing local produce, offering an extensive wine list, and serving traditional farm-to-fork Italian cuisine with a modern twist.
I love how Chef Sarabi incorporates burrata into his menus. He serves sweet peaches and creamy burrata drizzled with basil-infused olive oil, balsamic reduction, and pistachios in the fall. In the spring, he presents burrata on grilled bread with sauteed leeks, pancetta and roasted tomatoes.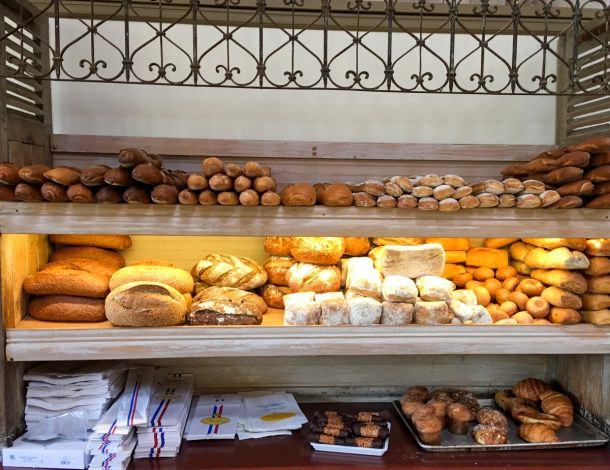 Costeaux French Bakery
Costeaux French Bakery in Healdsburg offers tasty pastries and baked goods to start your day or as a pick-me-up in the afternoon. There are so many choices. The fresh baked cookies, chocolate eclairs, cakes and crispy croissants are tempting enough to compromise anyone's diet. Their bread is incredible, too. Several restaurants in San Francisco order it shipped into the city regularly.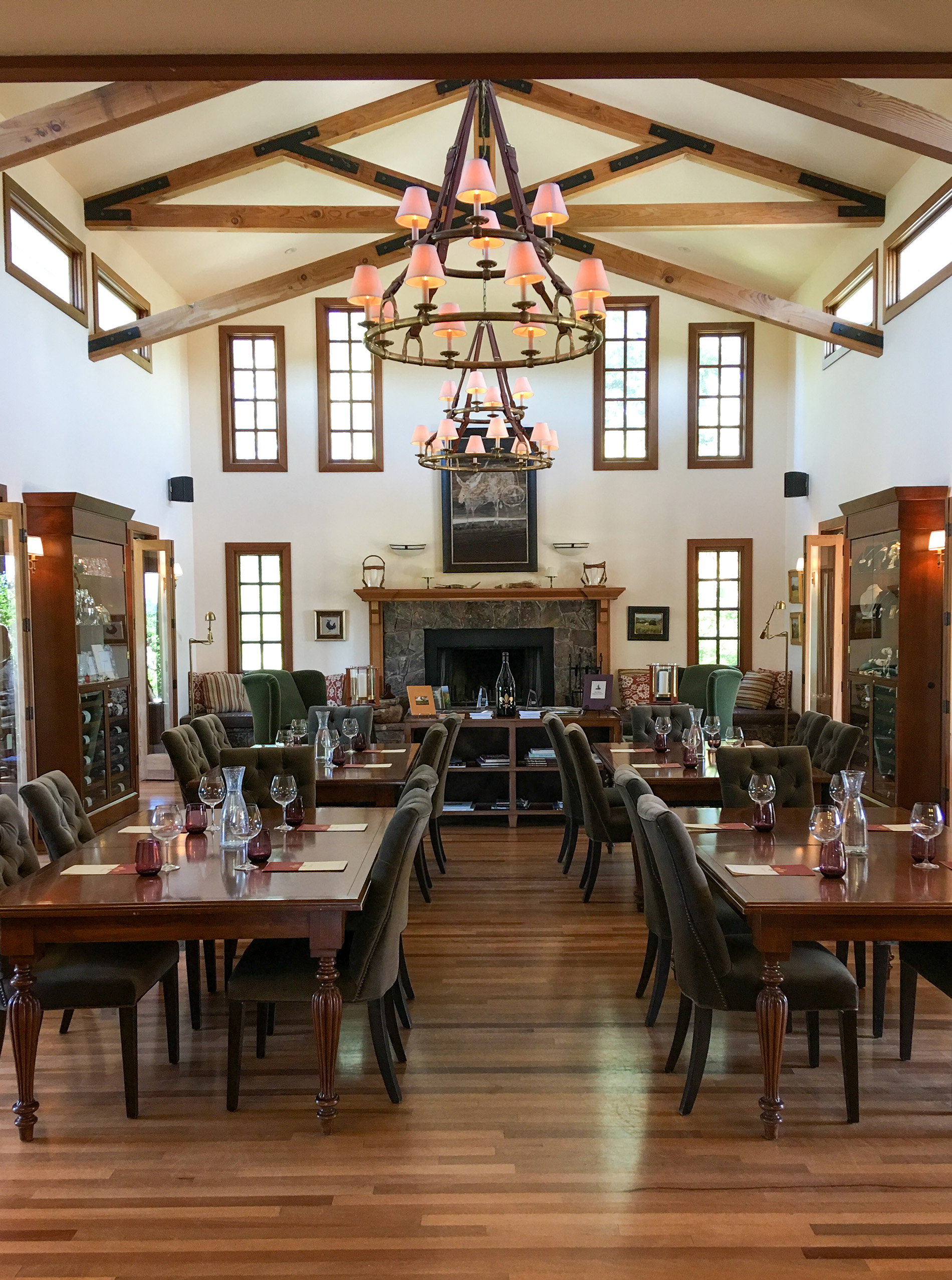 Exceptional Wine Tasting
DeLoach Vineyards
DeLoach Vineyards is part of the Boisset Collection of wineries owned and operated by Jean-Charles Boisset. The winemakers use traditional Burgundian wine-making techniques and make conscious efforts to be socially responsible using organic and biodynamic farming methods. Make sure to visit the "Theater of Nature" on the property. Tour the half-acre gardens filled with herbs, vegetables and medicinal plants.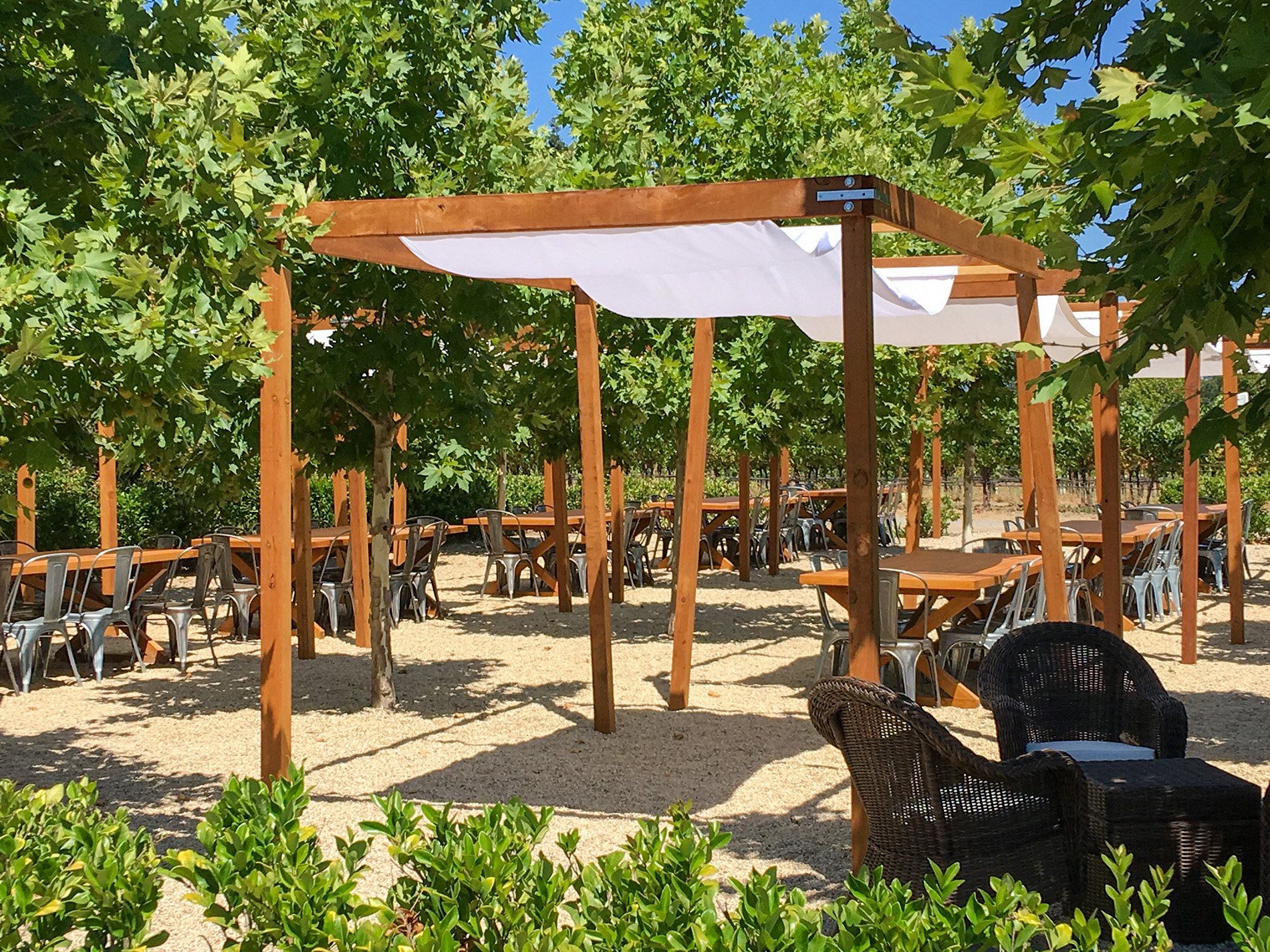 Book a wine tasting reservation or pick up a bottle of DeLoach wine and a snack and enjoy it at one of the tables near the garden. Soak in the serenity at this stunning property.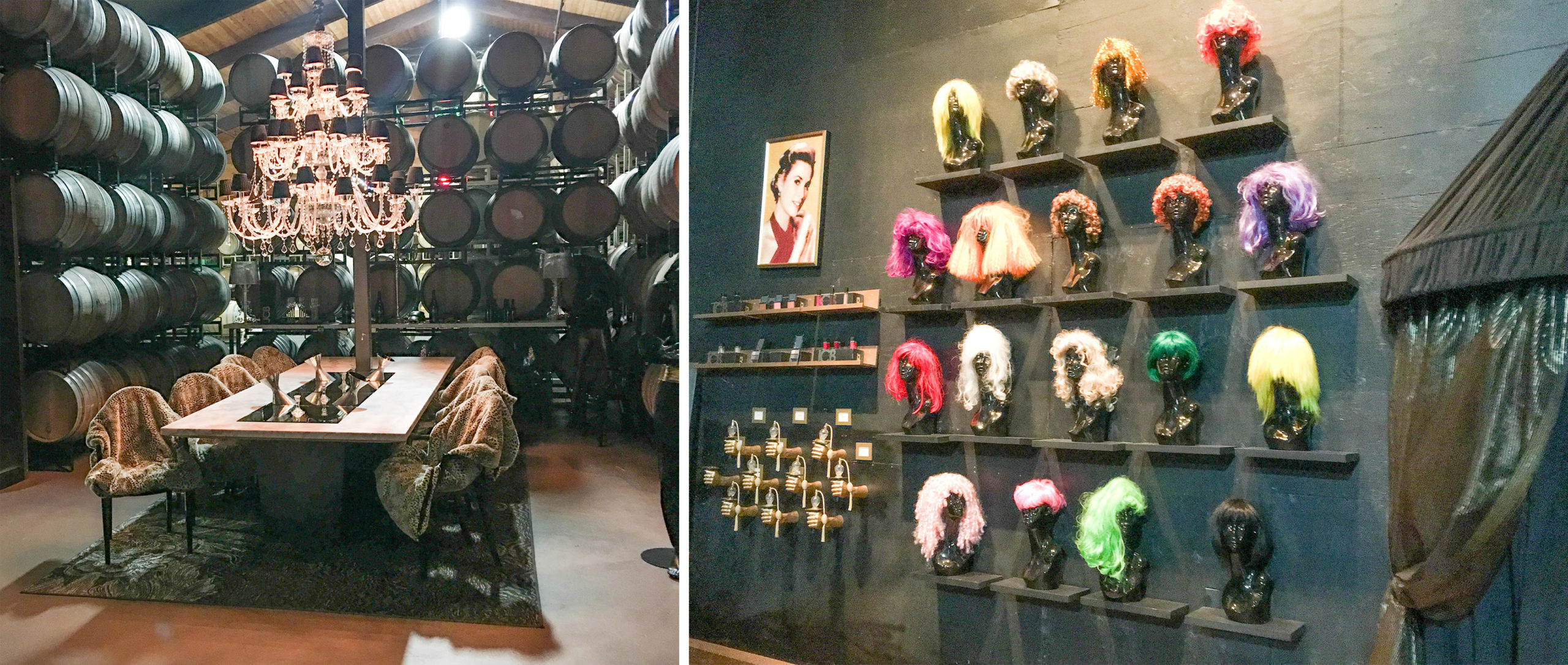 Ask to view the private tasting room on the property. Guides refer to the colored wigs and fabrics on display to describe the different textures and flavors in the DeLoach wines. It is an educational and fun experience.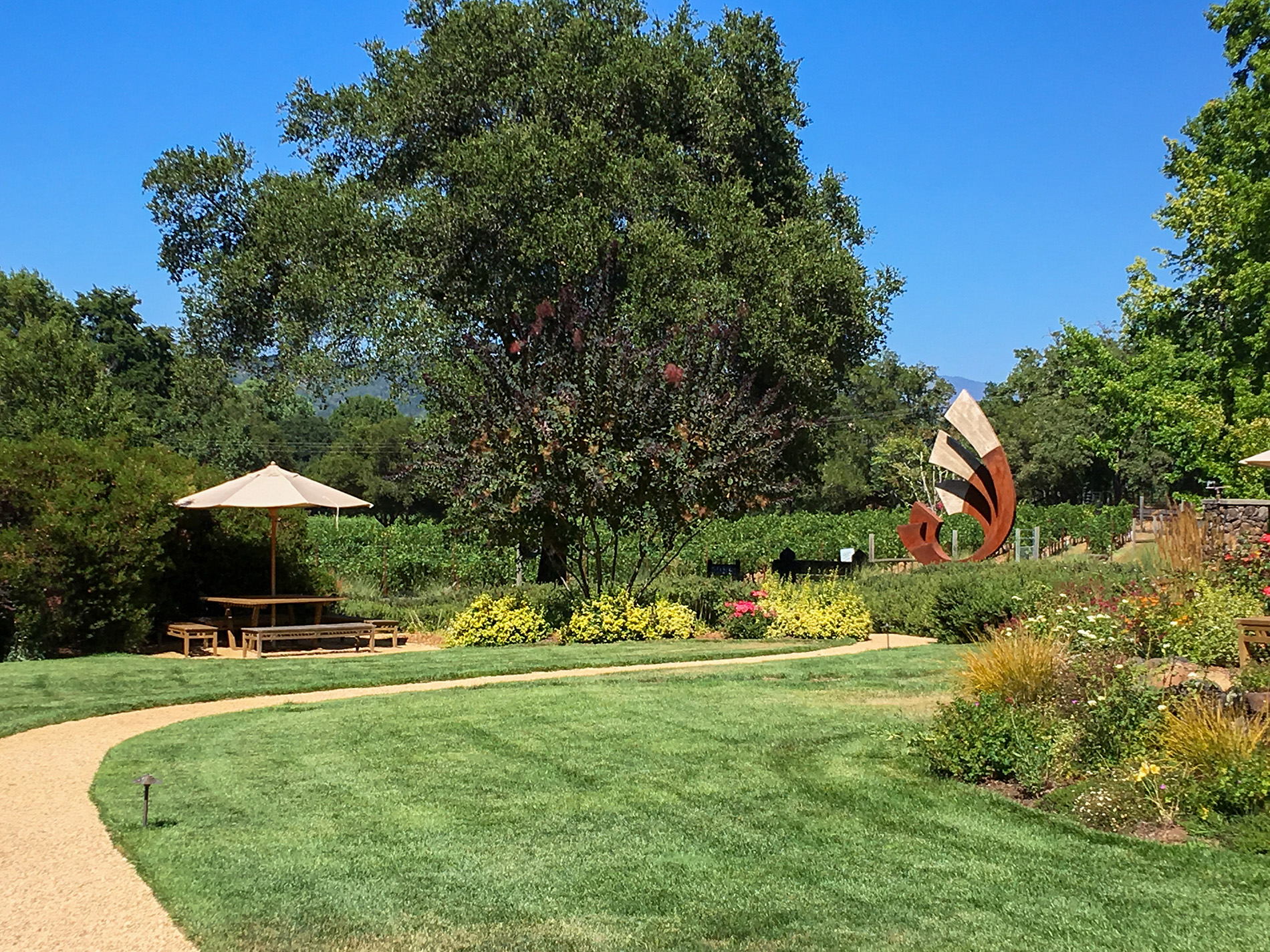 Lambert Bridge Winery
Lambert Bridge Winery sits nestled amongst rolling vineyards and redwood-forested hills just west of Dry Creek in Sonoma County. The winery has a reputation for some of the area's best small-lot wines. The picturesque gardens provide the perfect setting for a picnic and a fabulous bottle of wine. Tables on the property are available for use each day from 11:00 a.m. – 2:00 p.m., but tastings are by reservation only.
After you have savored the fantastic wine and indulged in the fabulous food, spend some time exploring the outdoors.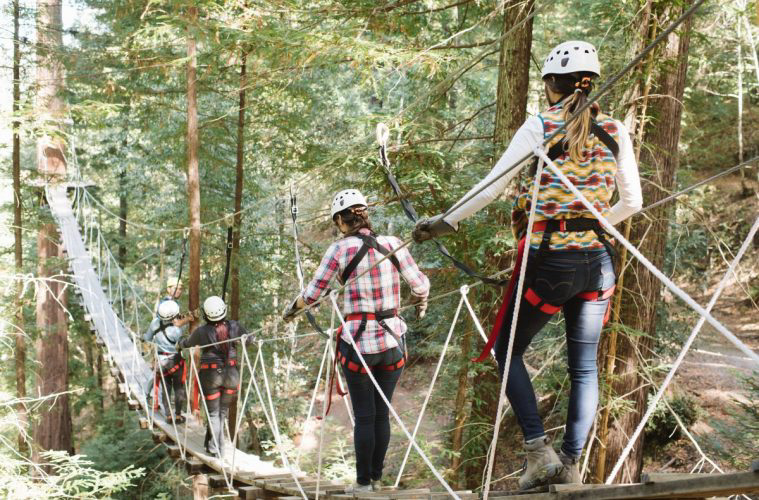 Local Adventures
Sonoma Canopy Tours
Sonoma Canopy Tours offers awe-inspiring and breathtaking views of the redwood forest canopy. Breathe in the aroma of pine-scented air. Step up on the platform, strap into your harness and ignore your racing heart and sweaty palms. Take that leap of faith and soar over the treetops on these thrilling ziplines. Sonoma Canopy Tours has two courses for different thrill-seekers in mind. One route allows riders to manage their own brakes, while employees regulate when you stop on the other zipline. You decide who controls your destiny!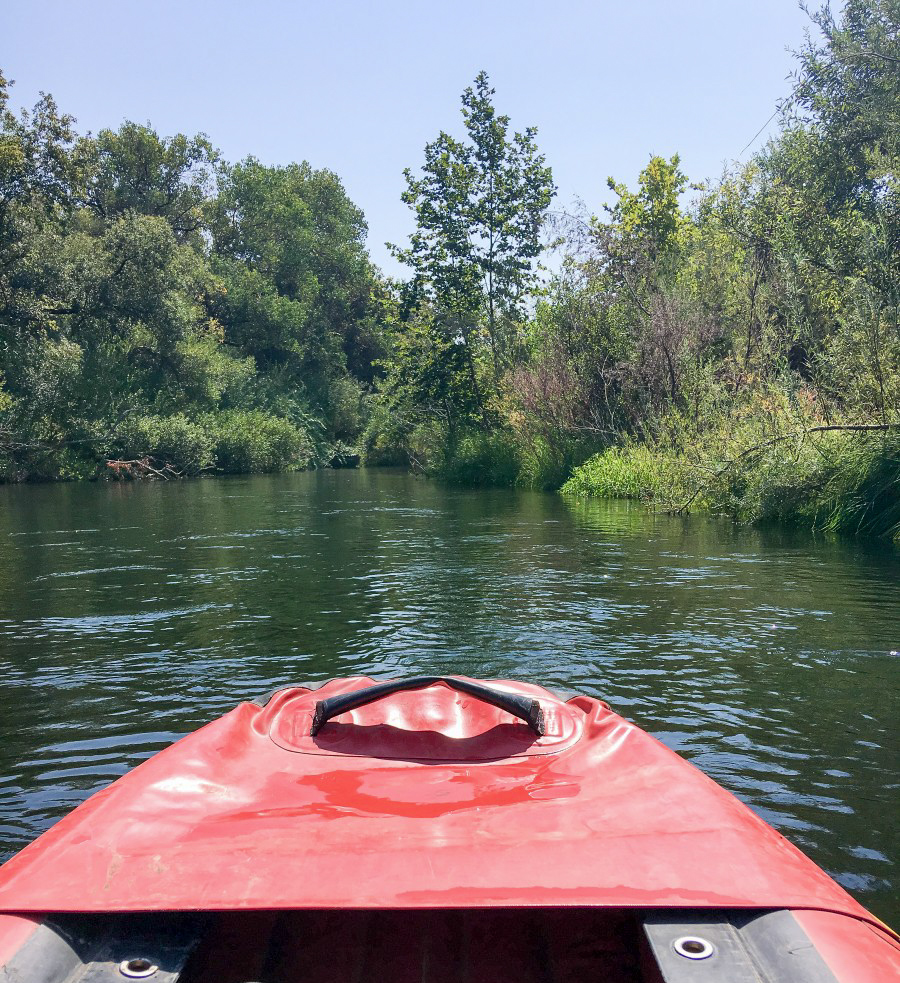 Russian River Adventures
Want something with a bit less thrill and a little more chill? Sonoma County's year-round mild weather inspires outdoor adventures. For a relaxing excursion, book a kayaking trip with Russian River Adventures. Trips are available on their privately-owned segment of the river, offering guests a carefree secluded experience. The staff will drive you to your kayak, get you set up and retrieve you at a designated point along the river. Paddle at your own pace, bring a lunch or snack to enjoy on the beach and keep an eye out for local wildlife along the way.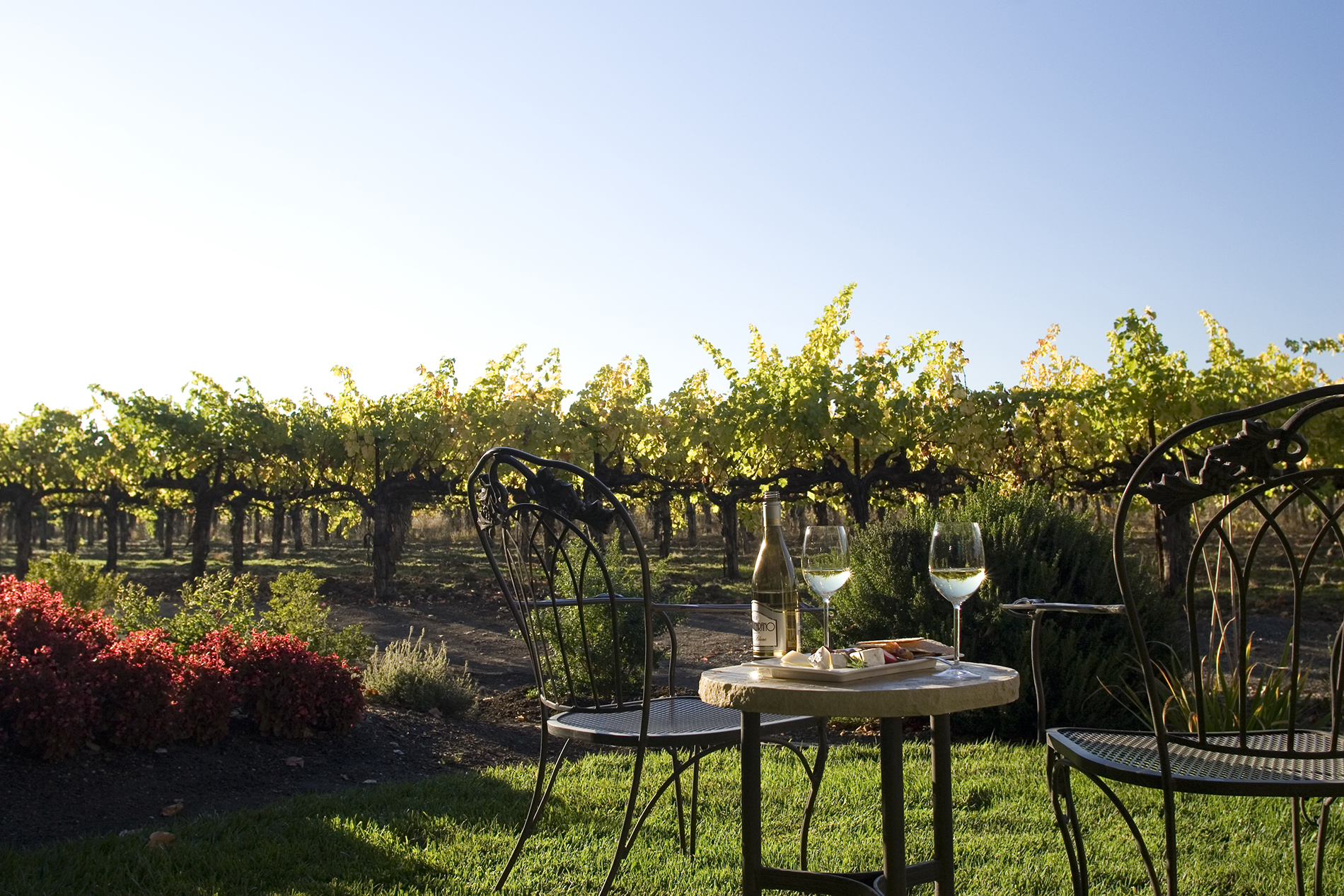 Want More Wine?
Check out my recommendations for what to do, where to stay, and where to taste in Willamette Valley, Oregon. Coming soon: My top Napa picks!
Cheers!
CIRE Travel is a full-service travel agency headquartered in New York, NY. Our expert team supports clients across the country and around the world.
---
Where in the World Do You Want to Go?
Inspired to plan your next weekend getaway, vacation or trip of a lifetime? See that form below? That's all it takes to begin your next epic travel story.