'Wellness' may be the official word of the year, having edged out last year's 'mindfulness' by a thread. Both terms are commonplace in the travel world these days—menu bar buzzwords that attract guests to hotels and resorts all over the world. What exactly does wellness travel encompass anyway? And which hotels and resorts are doing it best?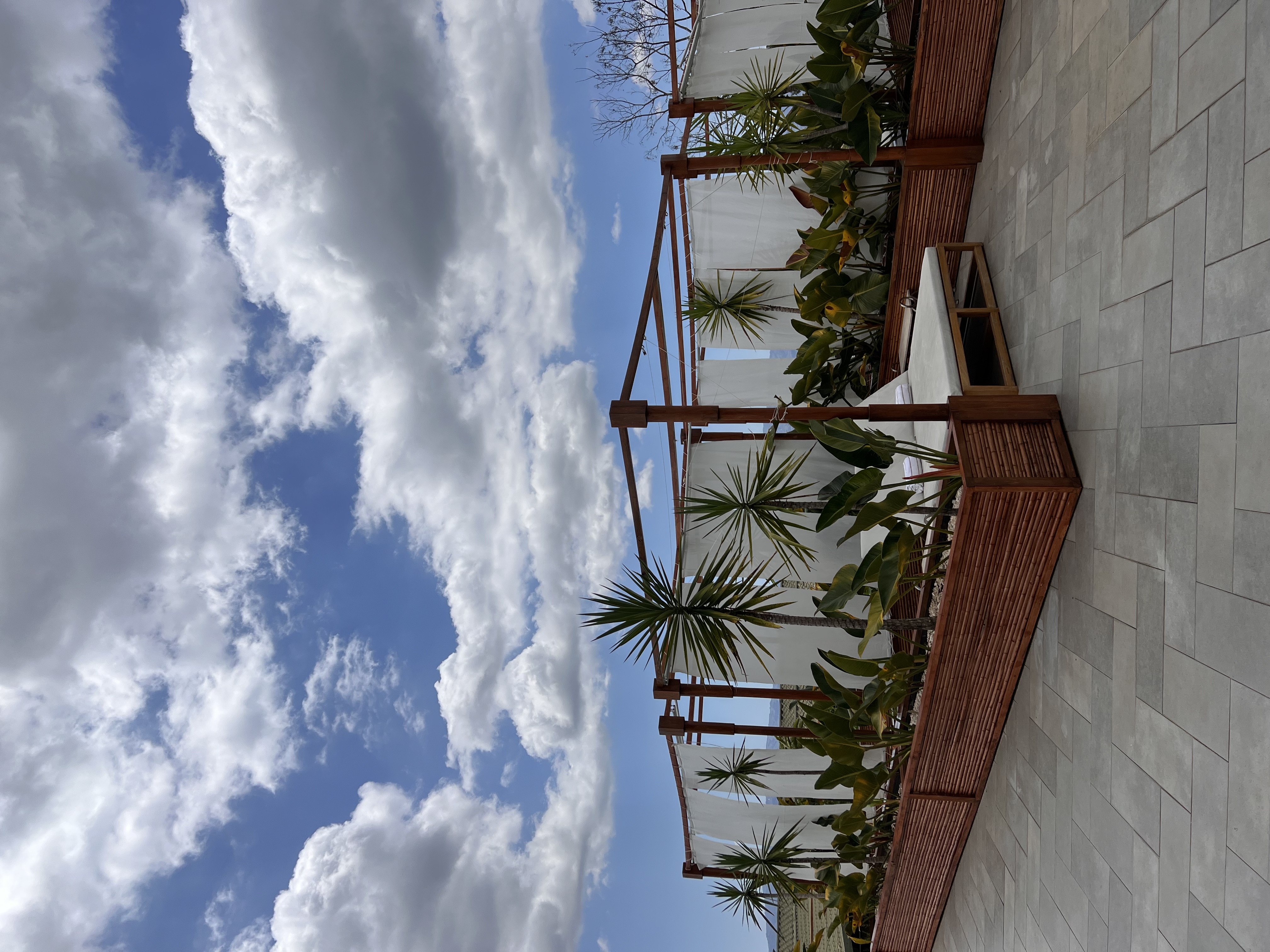 Wellness can be defined in a variety of ways. In simplistic terms, wellness means taking care of ourselves emotionally, physically, and spiritually. Many destinations have popped up lately that cater to different variations of the wellness theme.
While some wellness-minded travelers might look to start their morning with a turmeric ginger shot and a rigorous hike, others prefer beach yoga followed by a nap and a glass of rosé. Wellness should fit the needs of an individual's health and well-being. One size does not fit all.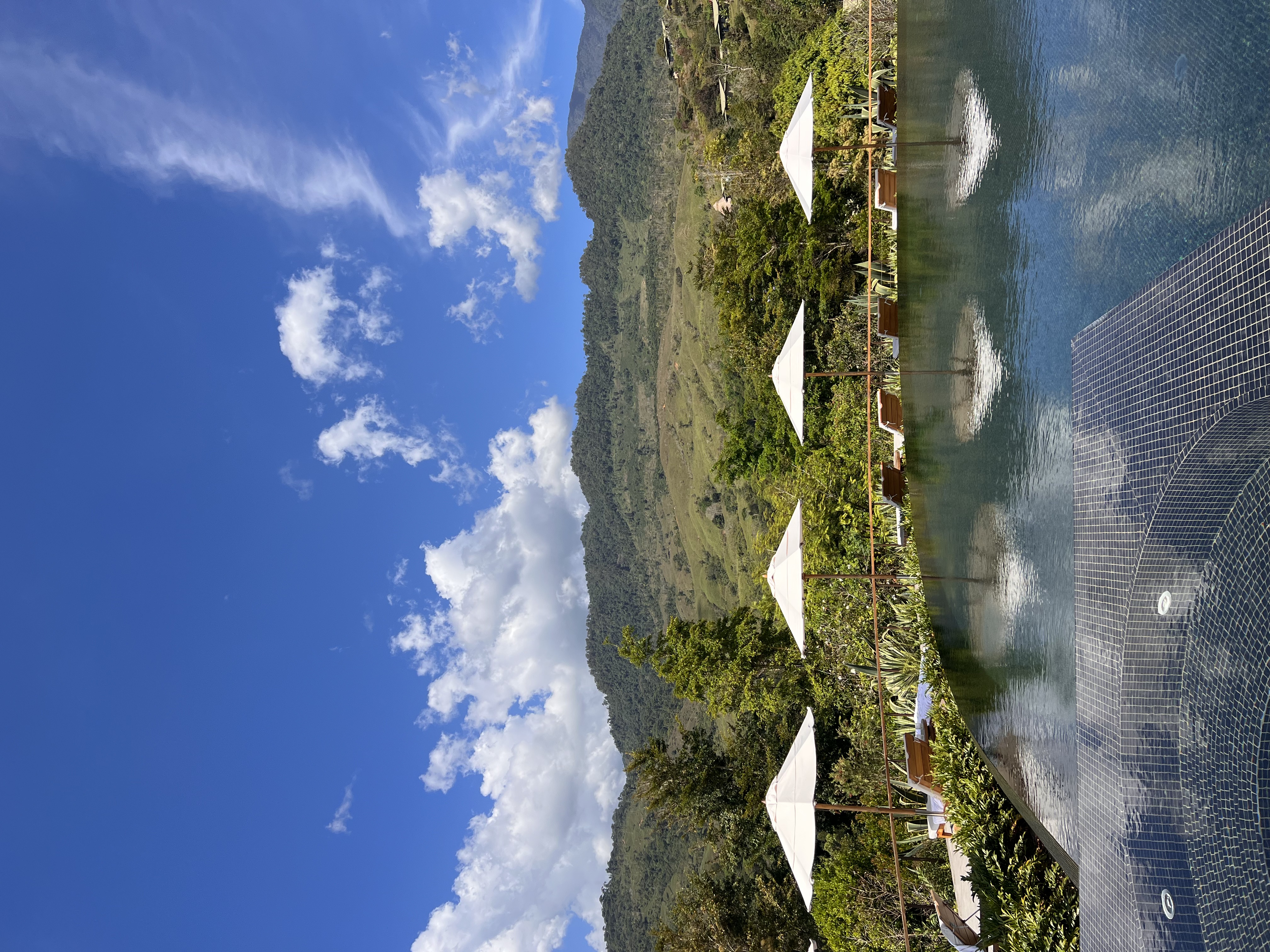 Rest assured, there are properties suitable for every type of wellness traveler. If wellness matters to you, follow along for five inspiring destinations, each with its spin on this ever-growing and uber-popular trend in travel.
Hacienda AltaGracia, Costa Rica
Where is it? Nestled in the Talamanca mountain range near the western coast of Costa Rica, Hacienda AltaGracia is the ultimate escape for those seeking wellness and adventure in a luxurious, remote location.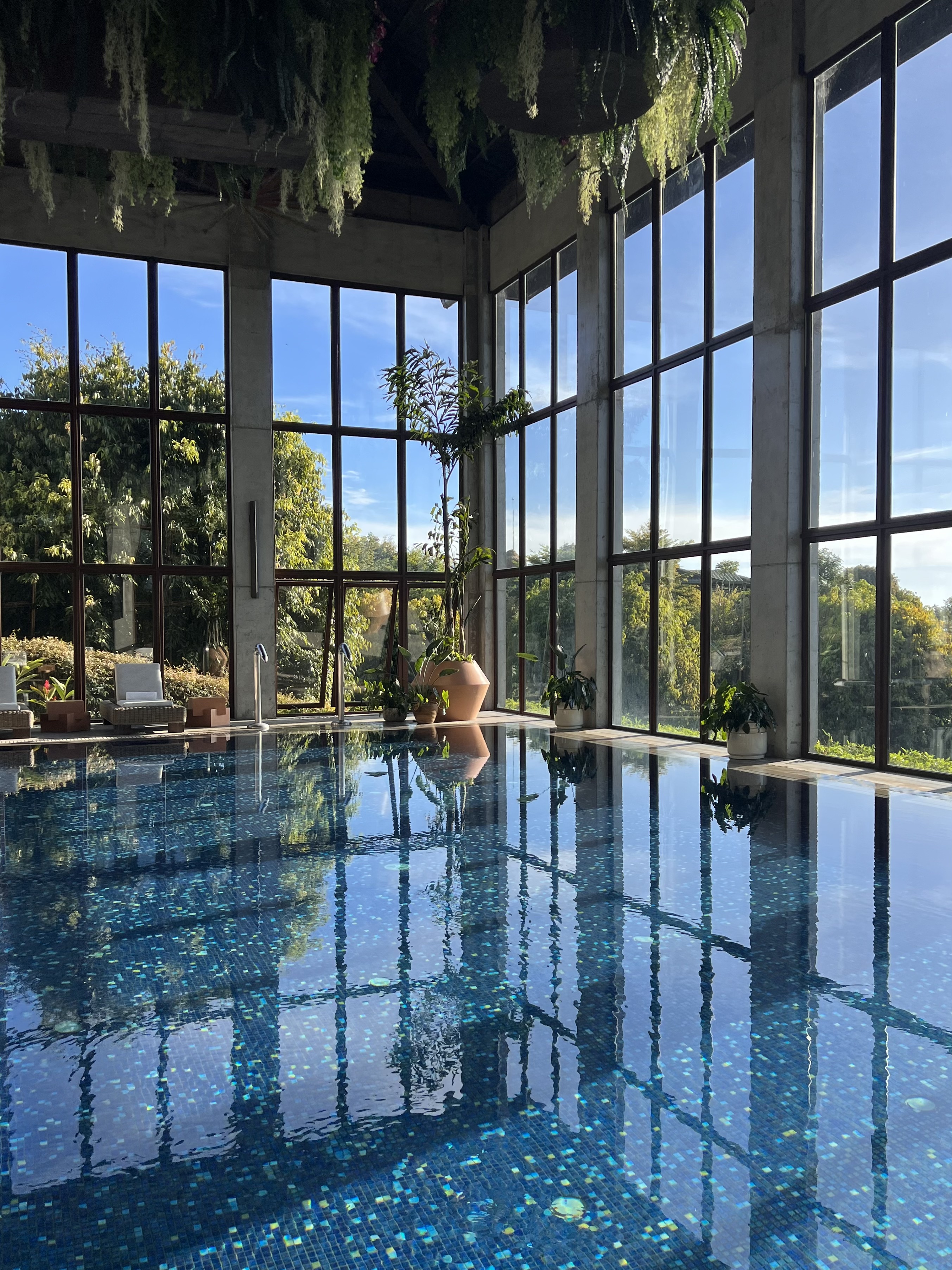 Why go? Hacienda AltaGracia is the wellness resort at the top of everybody's hit list these days. It has never-ending activities and treatments to nourish the mind and body in a lush, tropical, and intimate setting. It has a world-class culinary program that incorporates a tour of the region's foods. With only 50 casitas, many with private plunge pools and sunset views, there is no better place to reenergize than at the most beautiful wellness property in Costa Rica.
Wellness vibe? Anyone looking for a wellness adventure that includes inventive food, perfectly ground coffee beans, and hand-crafted cocktails will feel at home at this Auberge property which opened its treatment doors in 2021. The WELL—Hacienda AltaGracia's signature spa is an enormous glass-enclosed space at the top of the 180-acre property. The holistic and integrated approach to wellness is noticeable in every facet of the resort.
Guests will be hard-pressed to choose from the available treatments and experiences. A private, replenishing River Bath or a restorative group sound bath, herbal body rubs, and wellness consultations with visiting masters only scratch the surface of what's available. It's the perfect fit for people who crave high-end dining, low-key treatments, and adrenaline-filled experiences without sacrificing the creature comforts of home.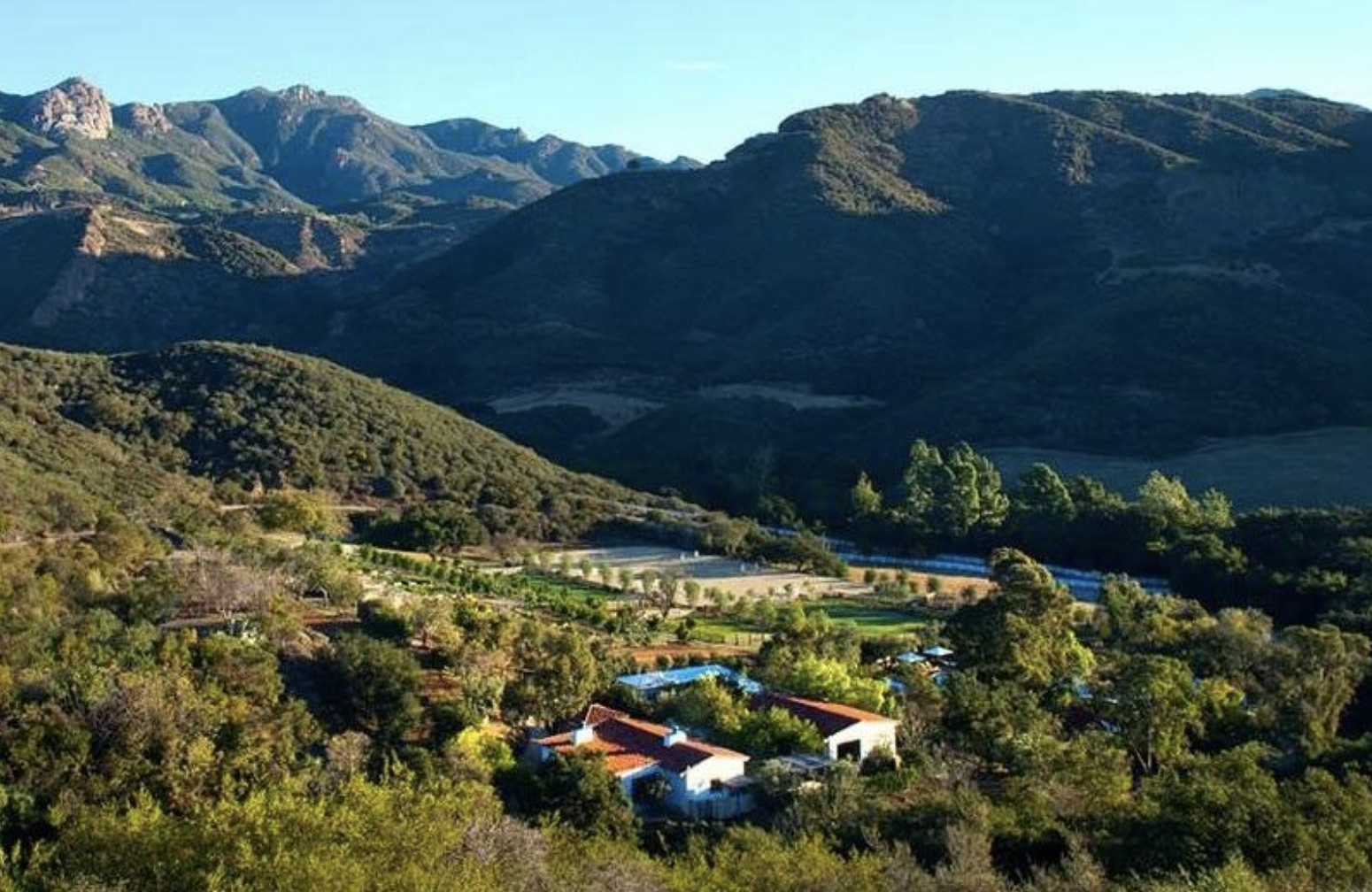 The Ranch

Where is it? Since 2010, when the first Ranch opened in the hills of Malibu, California, this fitness and wellness retreat has expanded to locations including Vail, Colorado, and Italy. Next year, the Ranch will open an outpost in New York's latest trending travel destination, the Hudson Valley.
Why go? Described as a luxury structured, results-oriented, fitness retreat, The Ranch continues to lure health-conscious guests to its nature-driven locations.
A typical day includes a 5:30 am wake up, followed by breakfast, and a four-hour hike. Don't fear, naptime is built into the agenda after lunch—a chance to recharge batteries before an afternoon of various activities including yoga, massage, and strength classes.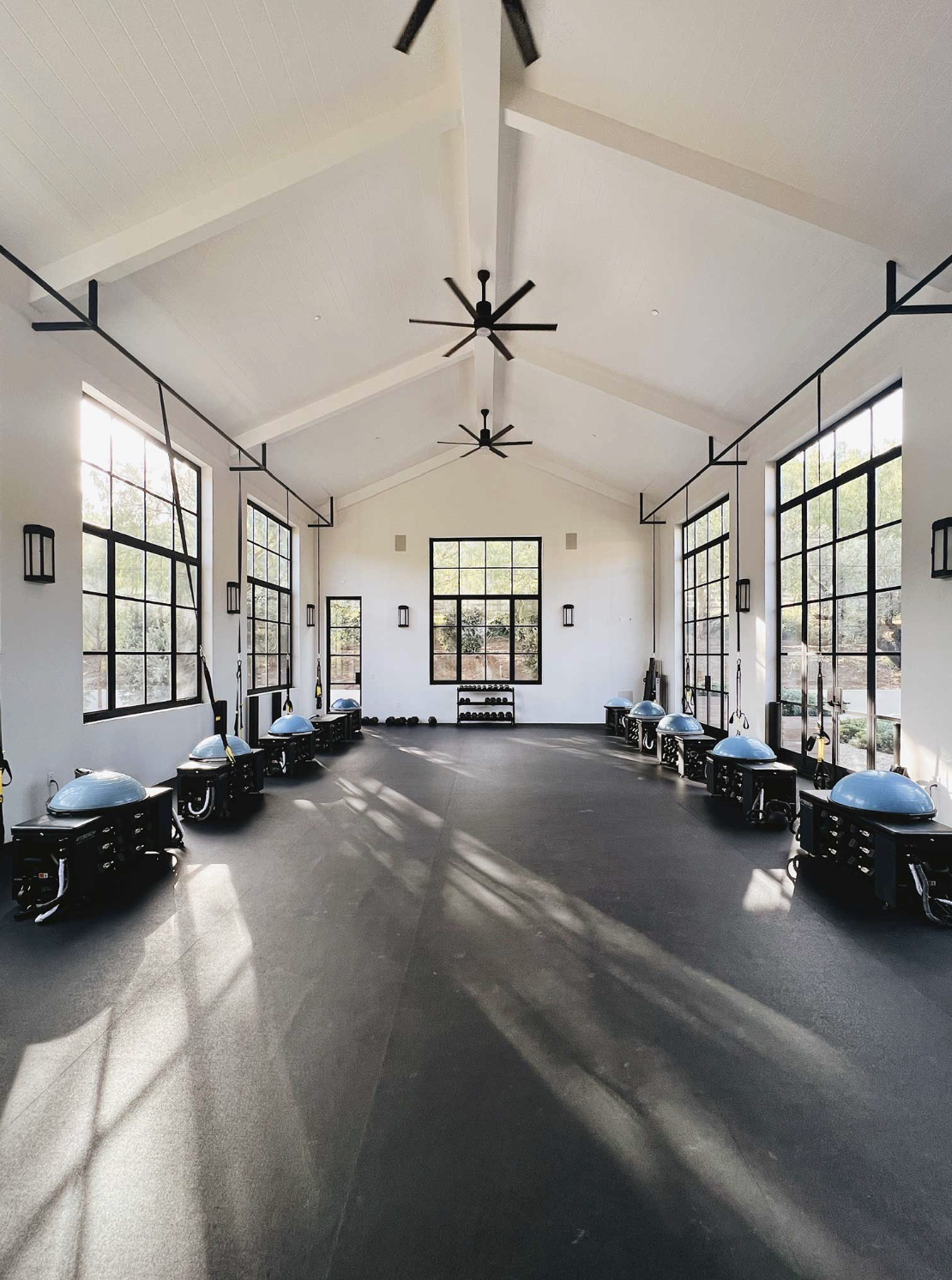 The Ranch's cuisine is sourced either from the on-site organic garden or nearby farms. Meals are created to be nutritionally balanced and plant-based. Guests can indulge in delights such as blueberry buckwheat crepes for breakfast or black bean and kale enchiladas for lunch. Small snacks are provided throughout the day. But be warned, unlike Hacienda AltaGracia, no alcohol or caffeine is served.
Wellness vibe? The Ranch's vibe is firmly planted at the opposite end of the map from Hacienda AltaGracia. Intense and high-energy, it has a strong emphasis on health and weight loss through intense hikes, guided exercises, and portion-controlled meal programs. The days are long and challenging, but inherently rewarding. A deep and revitalizing night's sleep is mandatory and practically guaranteed.
The Retreat at The Blue Lagoon, Iceland
Where is it? Surrounded by jagged volcanic rocks and a 24-minute drive from Iceland's Keflavik International Airport, The Retreat at The Blue Lagoon feels light years away from reality.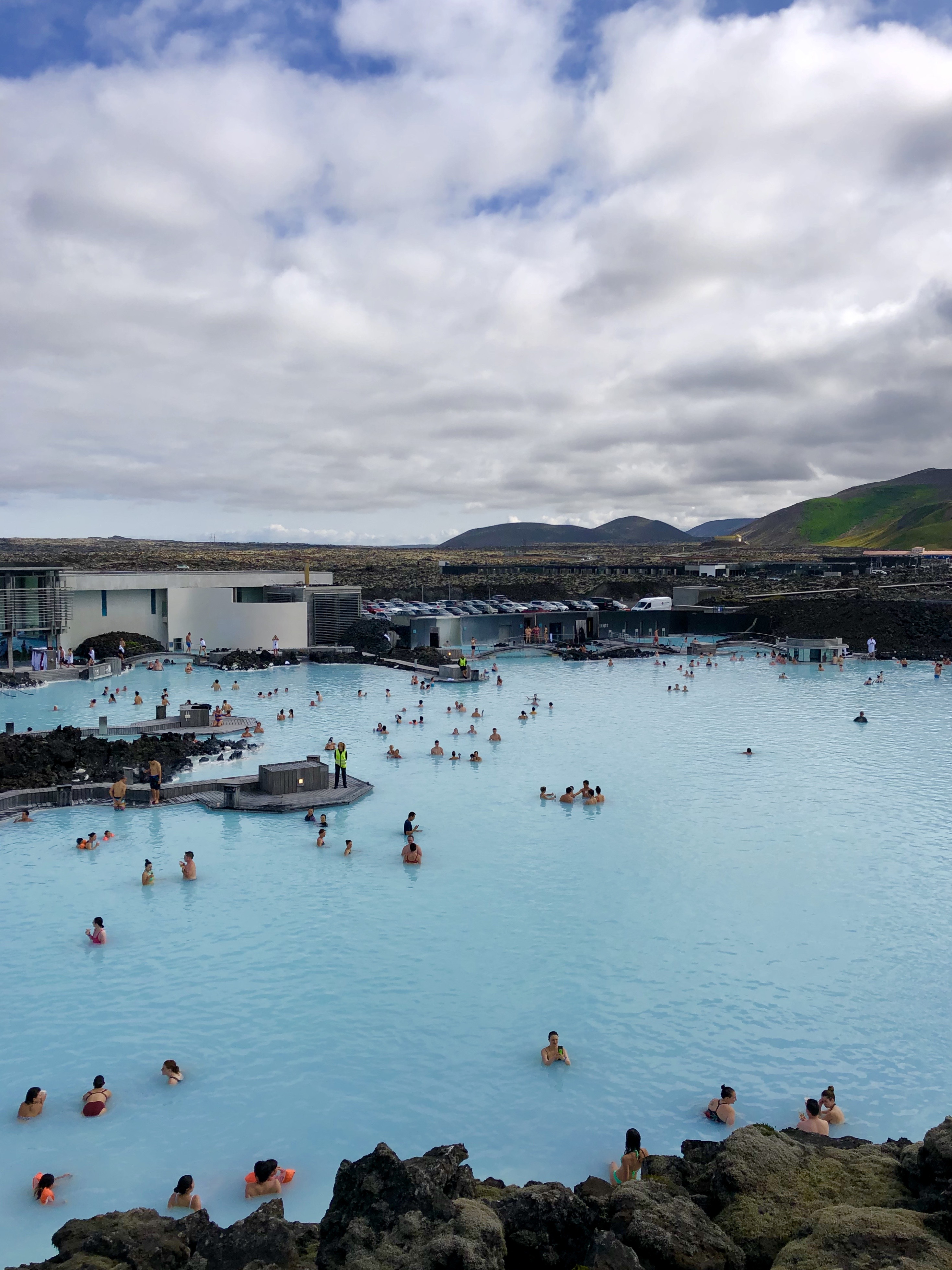 Why go? The beauty of the Retreat is how mentally and physically removed it is from the rest of Iceland. Being close to the airport makes it accessible, yet there's nothing nearby to distract guests once they arrive. This cocoon-like and otherworldly experience is one reason the Retreat is well worth seeking out.
The Retreat at The Blue Lagoon is in a field of lava where geothermal pools emit a mist that rises ethereally above the water. The Retreat's spa is set apart from the Blue Lagoon's main pools—far from the masses of mud-masked tourists. The lagoon's healing powers stem from its high silica content, which gives it its iconic milky turquoise color. Guests can choose to stay at the hotel at the Retreat or pay a fee to use the spa for the day. A daily pass to the Retreat is a wonderful way to take the edge off travel whether when arriving or leaving the country.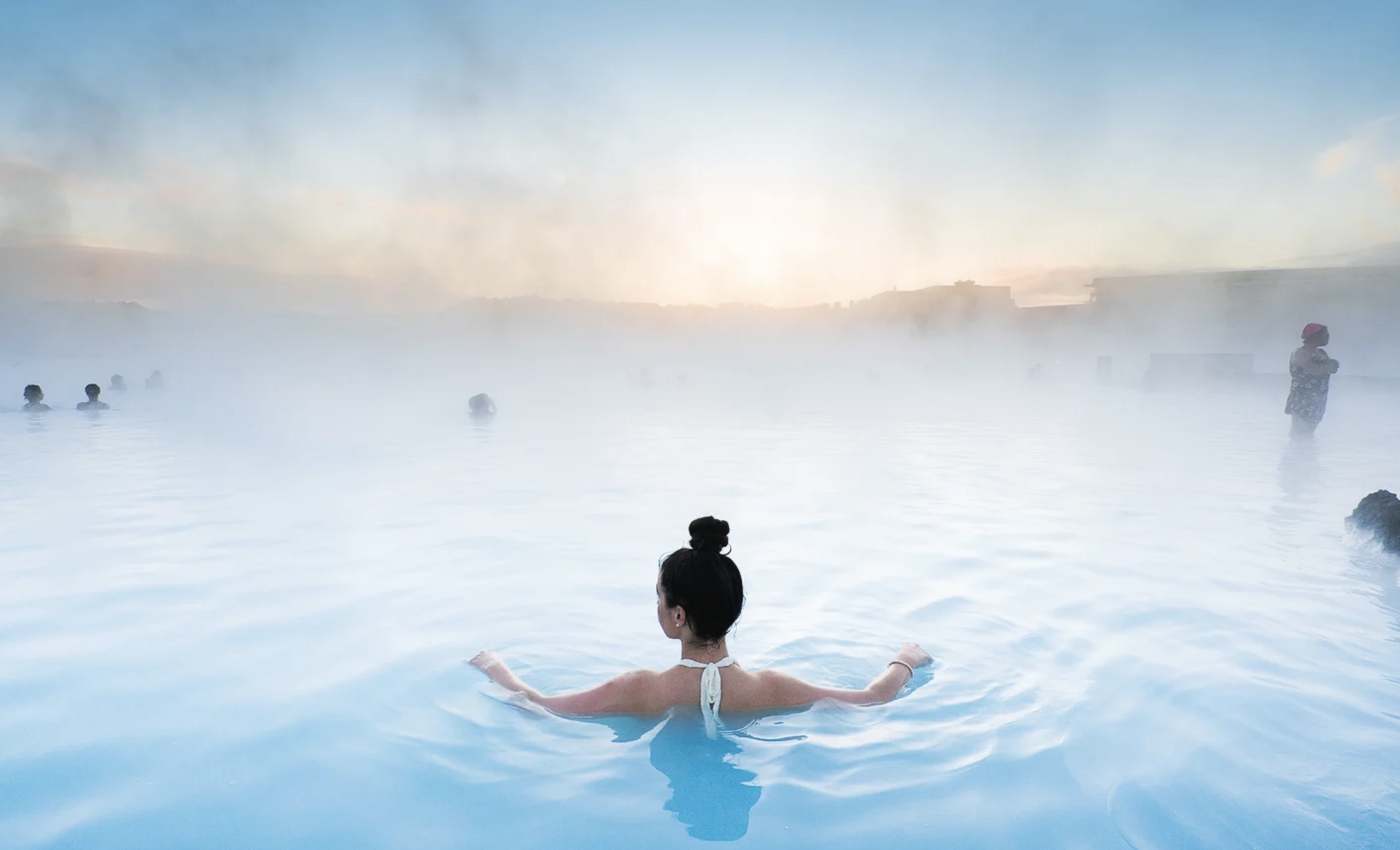 Wellness vibe? The subdued and tranquil setting mirrors the spa's low-key, quiet vibe. Guests glide around the subterranean spa chambers, dark mediation rooms, and treatment area in white robes and slippers as if in slow motion. A series of underground cavernous volcanic rooms serve as areas where guests apply various body and face mud masks.
The water temperature in the pools hovers around 100 degrees, and the combination of sulfur, salt, algae, and silica is smooth and velvety. It isn't uncommon to see couples with glasses of champagne in hand while immersed in the pools. A relaxed, quiet yet festive air sums up the vibe at The Retreat at The Blue Lagoon.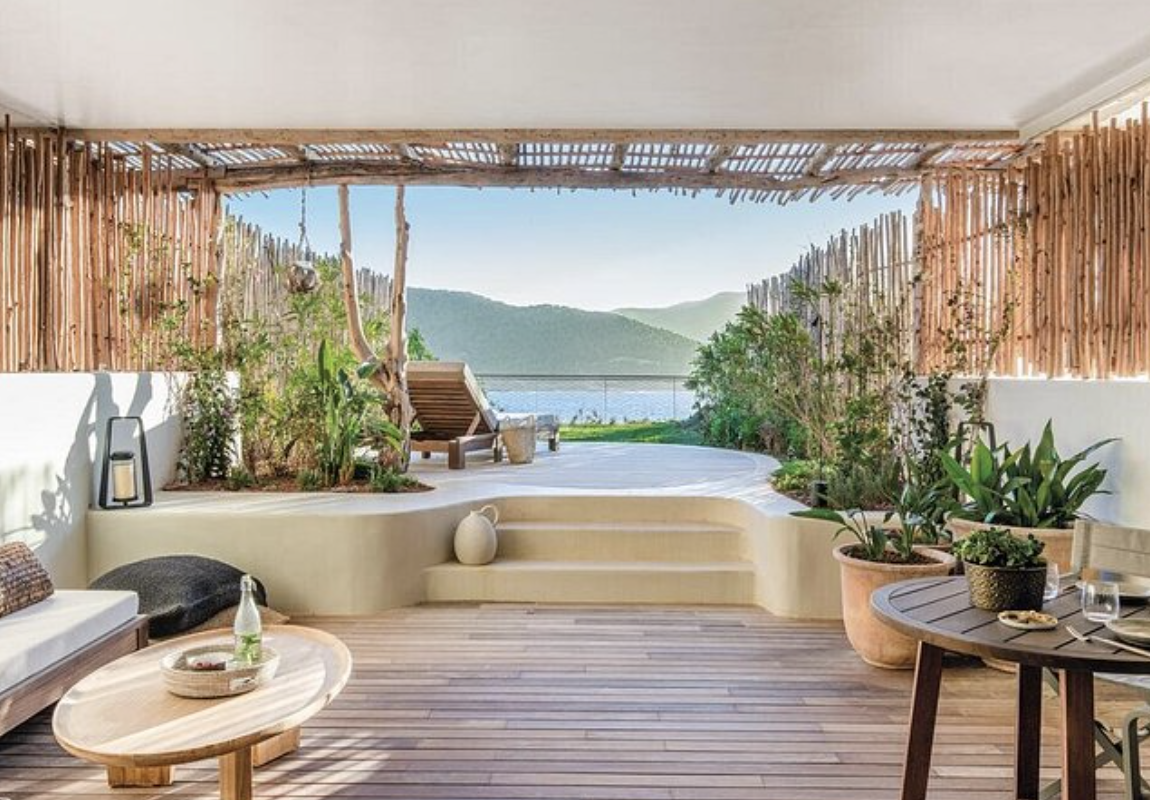 Six Senses Ibiza, Spain

Where is it? Six Senses lies on the north coast of the idyllic Spanish Balearic island of Ibiza. The resort appears layered into the contours of Xarraca Bay.
Why go? Don't feel guilty if you travel to Ibiza yet never leave the Six Senses property. With multiple restaurants, sunset cocktails bars, ancient gnarled olive trees, a jaw-dropping swimming pool, and an underground spa, there is no need. The 137 guest rooms are dotted across 20 acres and include traditional suites, Cave Suites, three-to-seven-bedroom residences, and just about any other size accommodation.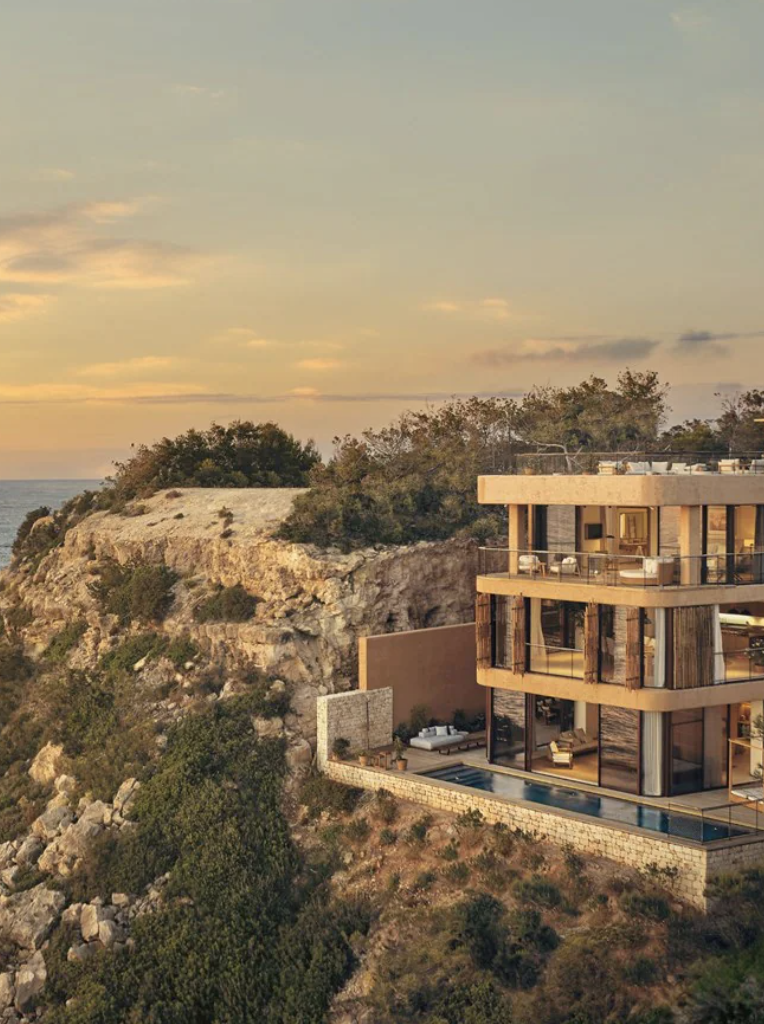 Suitable for romantic retreats, girls' trips, or family vacations alike, it's no surprise that Six Senses is one of the most sought-after spa destinations in the world.
Wellness vibe? Ibiza has always attracted free spirits, artists, musicians, and nature lovers. Ibiza's distinct creative energy, fueled by the inner soul of the island, makes it a place where rejuvenation and spirituality go hand in hand. Six Senses Ibiza mirrors the island's inherent vibes seamlessly and organically.
Six Senses claims to pioneer wellness and boasts a unique combination of 'smart' tech and wellness experts to help design a program for each guest's needs. These programs include personalized sleep tracking, biohacking (optimizing the body's natural processes), and wellness screenings.
The spa gives guidance on nutrition and diet and offers yoga, massage, and other traditional wellness experiences. Leave it to Ibiza to be on the cutting edge of wellness while paying homage to its spiritual roots.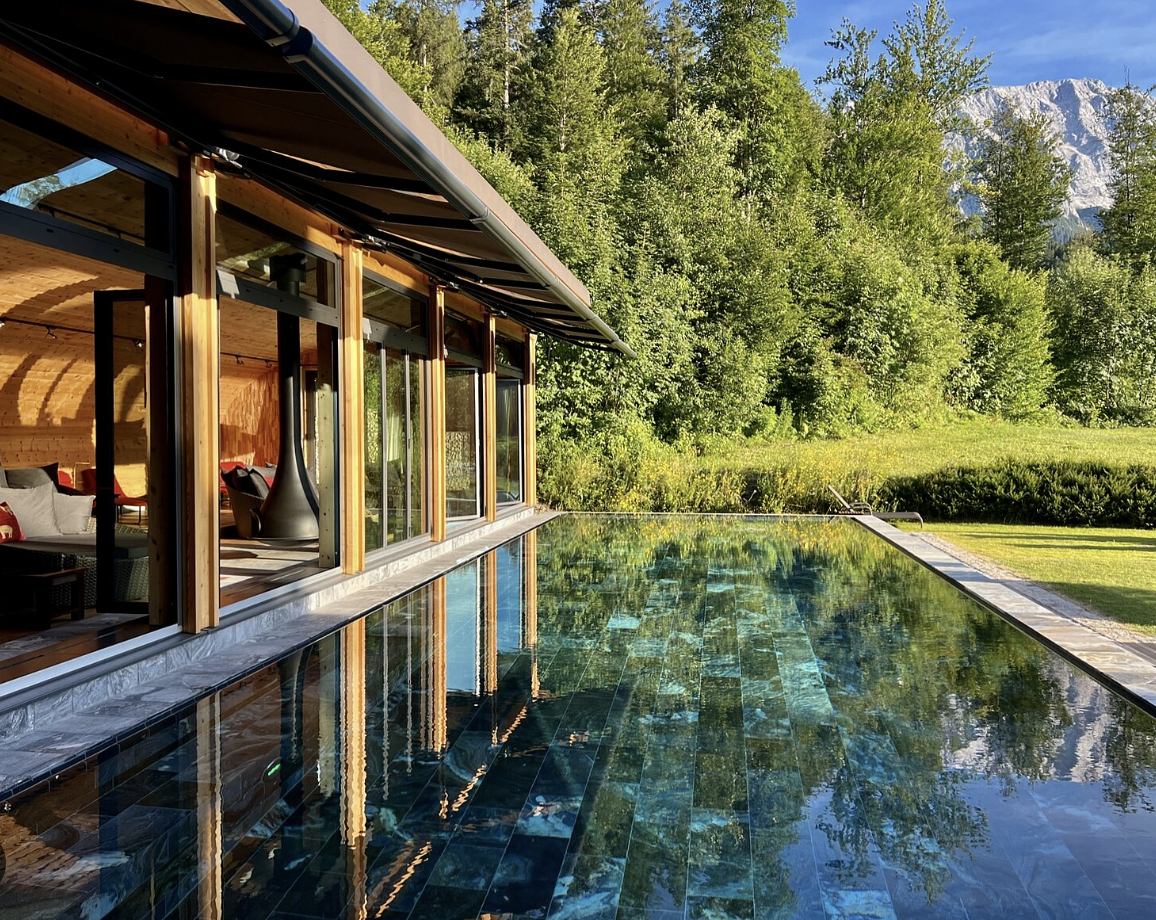 Schloss Elmau, Germany
Where is it? Schloss Elmau is a wellness destination in the picturesque Bavarian Alps of Germany. A magnificent and elegant castle built in 1916, Schloss Elmau's location offers peace and tranquility, making it an ideal place to rejuvenate. Being within an hour of Munich makes Schloss Elmau an easy-to-access European destination.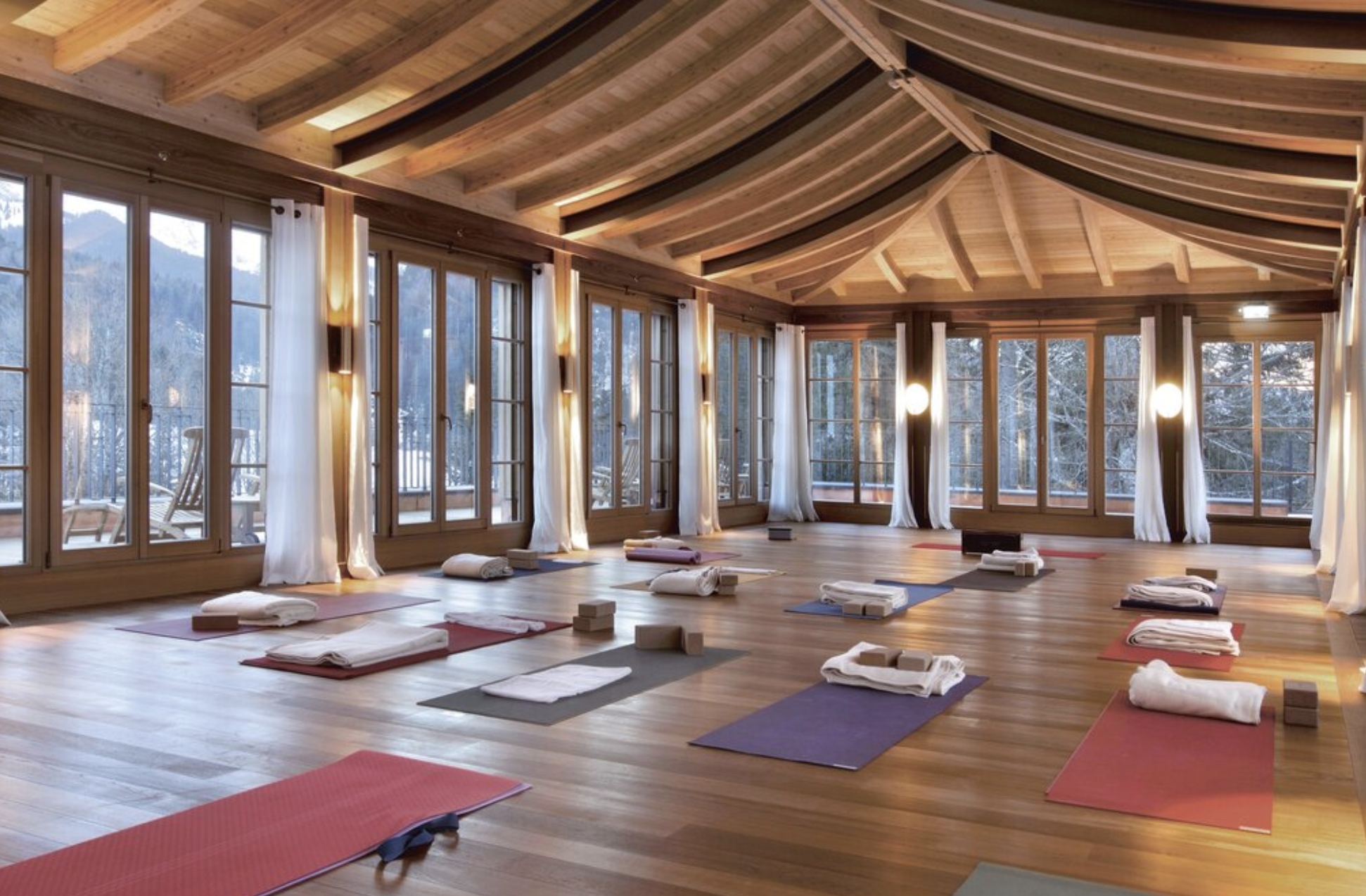 Why go? A fairy tale setting if there ever was one, Schloss Elmau is worth visiting if only to take in the evergreen mountain views of the Elmau Valley. The property is filled with activities and sights for everyone, whether that be tours of surrounding castles and museums or just relaxing poolside.
Wellness is at the core of the Schloss Elmau experience. The resort offers a comprehensive spa and wellness program designed to cater to the needs of each guest. The spa facilities are extensive, featuring treatment rooms, saunas, steam baths, relaxation areas, and pools—all aimed at promoting physical and mental well-being.
Wellness vibes? Travelers looking for a wellness getaway with European sensibilities in a sublime nature-filled location will get their fill of pampering at Schloss Elmau. Yet, beyond the spa, there is hiking, cycling, and mountaineering that will satisfy even the most active spa lovers.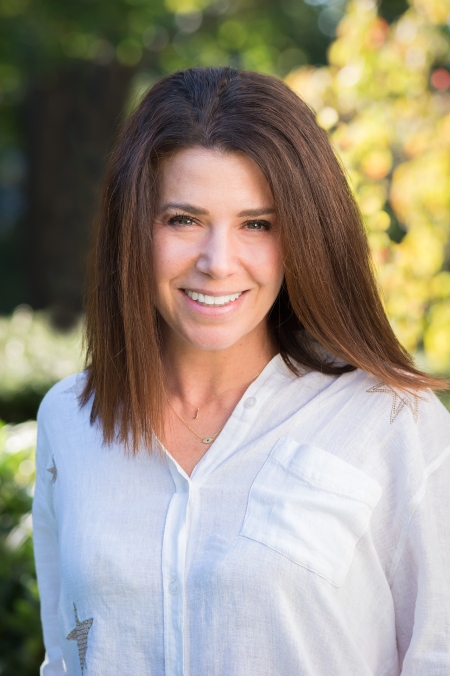 Wellness and Beyond
Soon enough, 'wellness' will join the ranks of words like 'dining', 'spa', and 'excursions' atop every hotel website's menu bar. What's next in the world of luxury travel remains to be seen. But if I had to bet, I'd say CIRE is already on it.
Which property has you dreaming of a wellness getaway? Whether nature-inspired, luxury-inspired, food-inspired, diet-inspired or all of the above, there is a wellness destination that fits your style. The team at CIRE is only a click away.
Jamie Edwards is an avid traveler, travel writer, and photographer. She launched I am Lost and Found, her adventure/luxury travel website after 25 years of living and traveling around the globe. Jamie's goal is simple, to inspire travel.
CIRE Travel is a full-service travel agency headquartered in New York, NY. Our expert team supports clients across the country and around the world.
---
Where in the World Do You Want to Go?
Inspired to plan your next weekend getaway, vacation or trip of a lifetime? See that form below? That's all it takes to begin your next epic travel story.