Who thinks about the holidays before summer has even officially started? Santa, surely. Maybe his elves and a few antsy reindeer. But oh-ho-ho…perhaps there is another group of uber-planners who want to get ahead of their holiday to-do lists—adventure travelers. Adventure travelers who want to secure their first-choice hotels and get there before everyone else does.
Thinking about traveling for the festive season early is a luxury. The pressure is off. It allows us to toss around ideas and sense what feels good. Not surprisingly, I have an idea that will intrigue travelers seeking an uncommon way to spend the holidays.
Some might even call it a phenomenal one.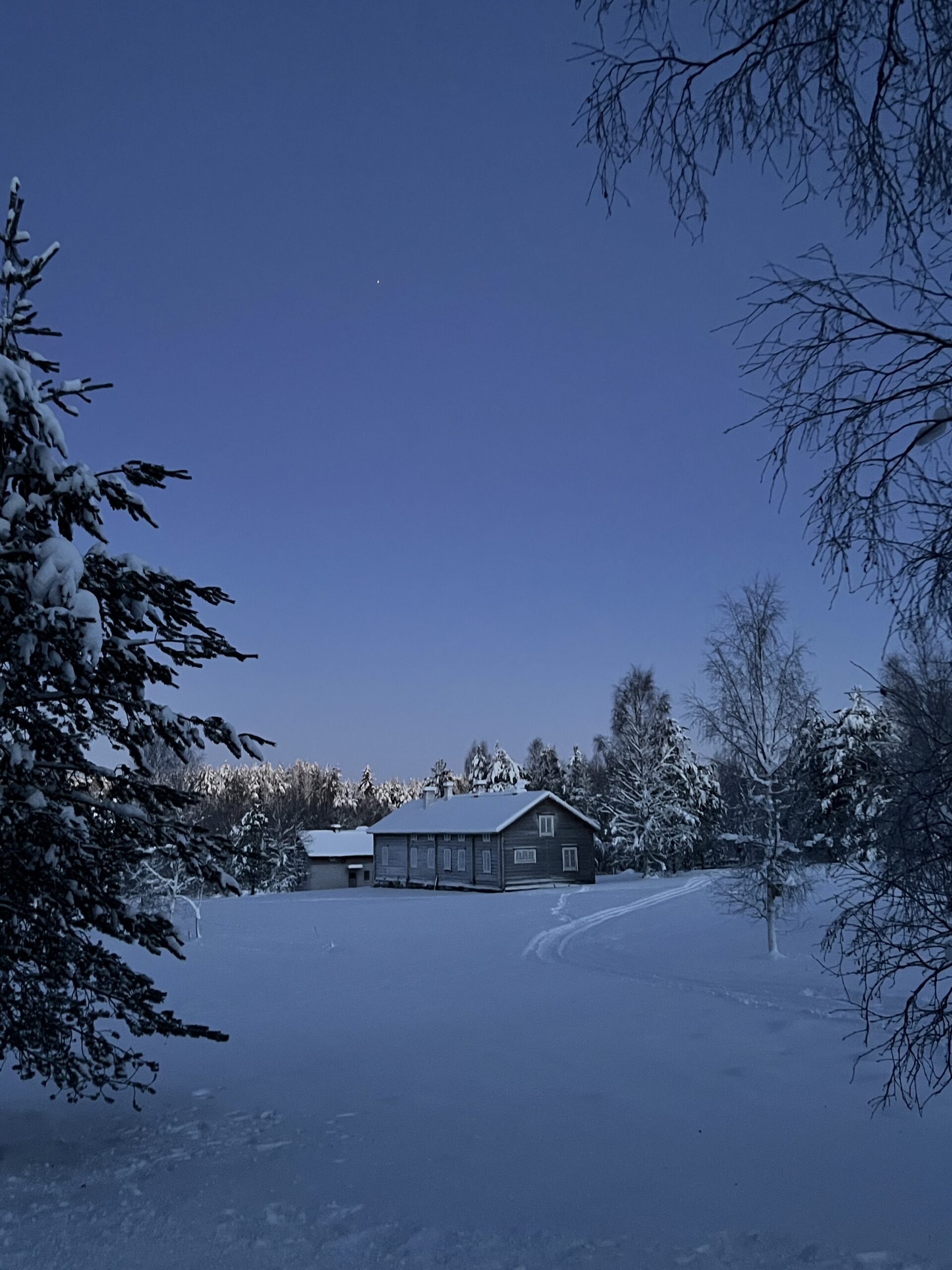 Finland?
Finland is known for its natural beauty and ethereal landscapes, its pristine forests, and crystal-clear lakes. Did you know that Finland is also the happiest country in the world? This is due to a number of overlapping factors, including income equality, low crime and corruption, high social support, and individual freedom to make personal decisions. Finland, I'll admit you sound pretty fabulous.
While many people think of Finland as a summer holiday destination, with its never-ending, light-filled days, it's equally magnificent in the winter. Dark-filled days are highly underrated. Not convinced? Hold off judgment until you've witnessed the northern lights electrify the sky. Winter in the world's happiest country has far more to offer than the aurora borealis.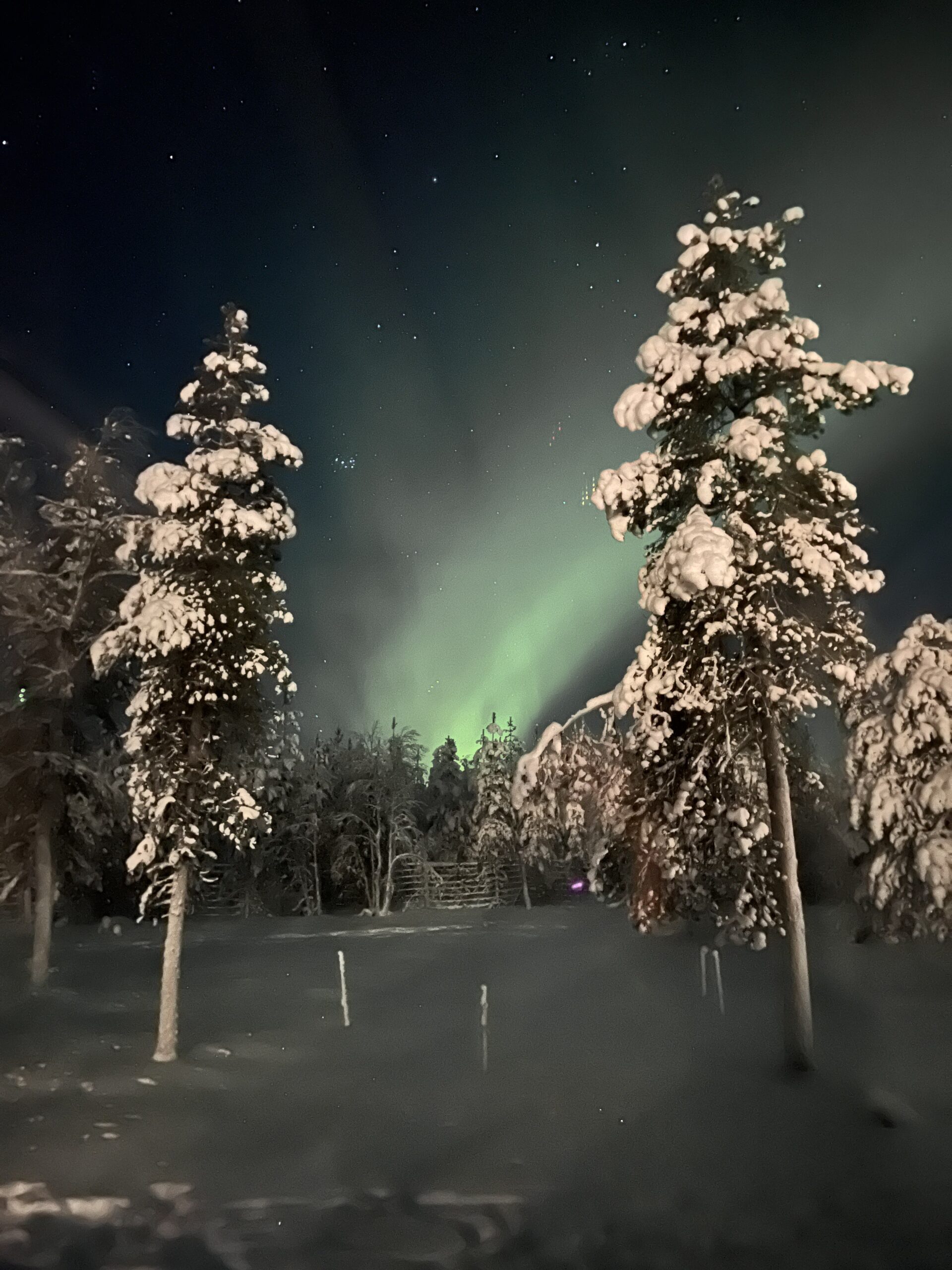 What are the Northern Lights?
According to the Library of Congress, 'The northern lights, one of several astronomical phenomena called polar lights (aurora polaris), are shafts or curtains of colored light visible on occasion in the night sky.' According to me, the northern lights are like playing a starring role in a science fiction film. The prismatic colors of the lights create a ghostly glow and dance across the night sky in a way that has to be seen to be believed.
The closer one is to the North or South Poles, the better opportunities there are to view this otherworldly phenomenon. Lapland, the area of the world that spans the northernmost regions of Sweden, Finland, Norway, and Russia, is just about as close as one can get to the North Pole without a sleigh.
Most hotels in Lapland are designed to accommodate light-chasing tourists. Hotel clerks will call your room (with permission, of course) to alert you when the lights come out. Some lodges are built entirely of glass so guests always have a front-row seat to the spectacle. There are apps that predict the northern lights' timing down to the hour, so you can set an alarm and not miss a single neon brushstroke of light.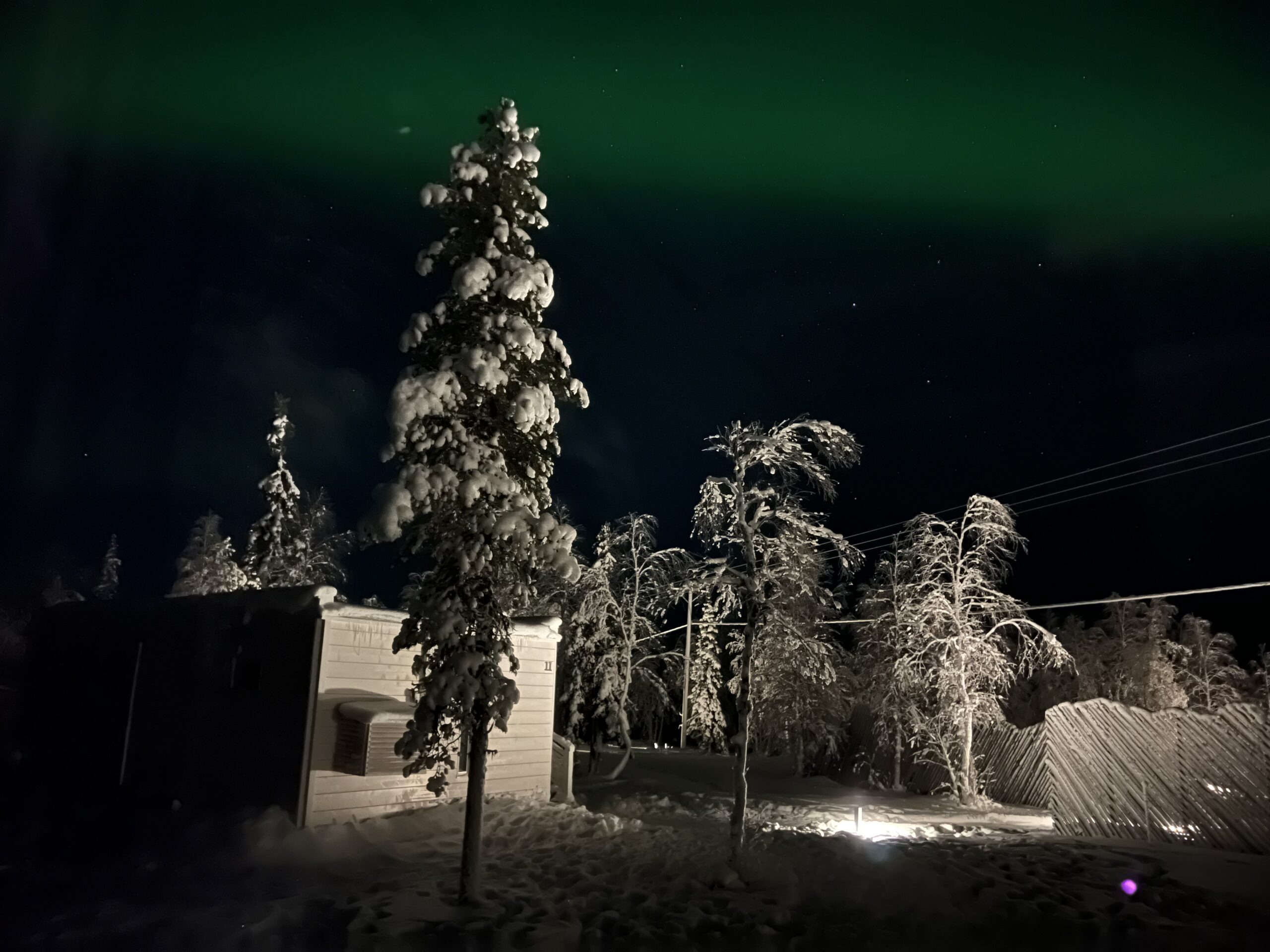 Beyond the Northern Lights
While the northern lights are an enormous draw, they are by no means the only show in town. Finnish Lapland is well-equipped to keep visitors happy and fulfilled in every department. Twenty-two hours of darkness a day doesn't dampen the experience one bit. I'd dare say, it even enhances it.
So, what does one do in near-perpetual darkness on holiday in Finland? I'll bet the list is longer than the one your daughter is sending to Santa. A few activities to pique your interest follow: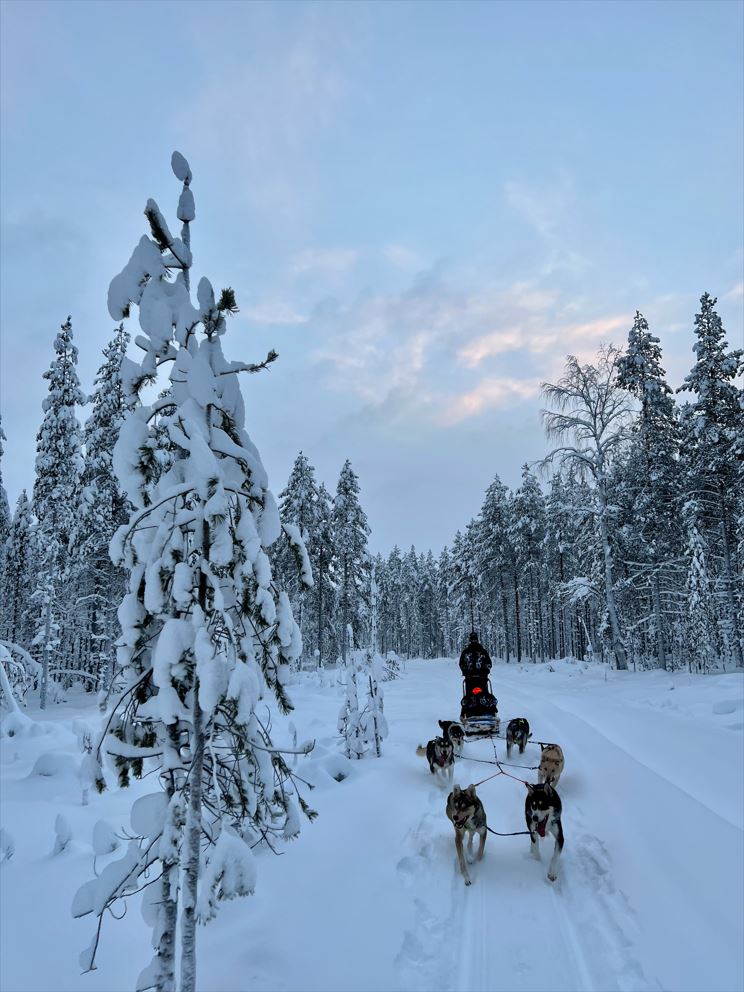 Dog sledding is one of the most popular winter activities in Finland. Picture an arctic white landscape. Tree branches heave under the weight of fresh powdery snow. Imagine 12 exuberant huskies barking in excitement, just waiting to be untethered. Their sole source of happiness (because even the huskies are happy in Finland) is to guide you over frozen lakes and around rolling, snow-covered hills. Dog sledding is one of the most traditional ways to enjoy the landscape of the Arctic. No advanced mushing experience is required.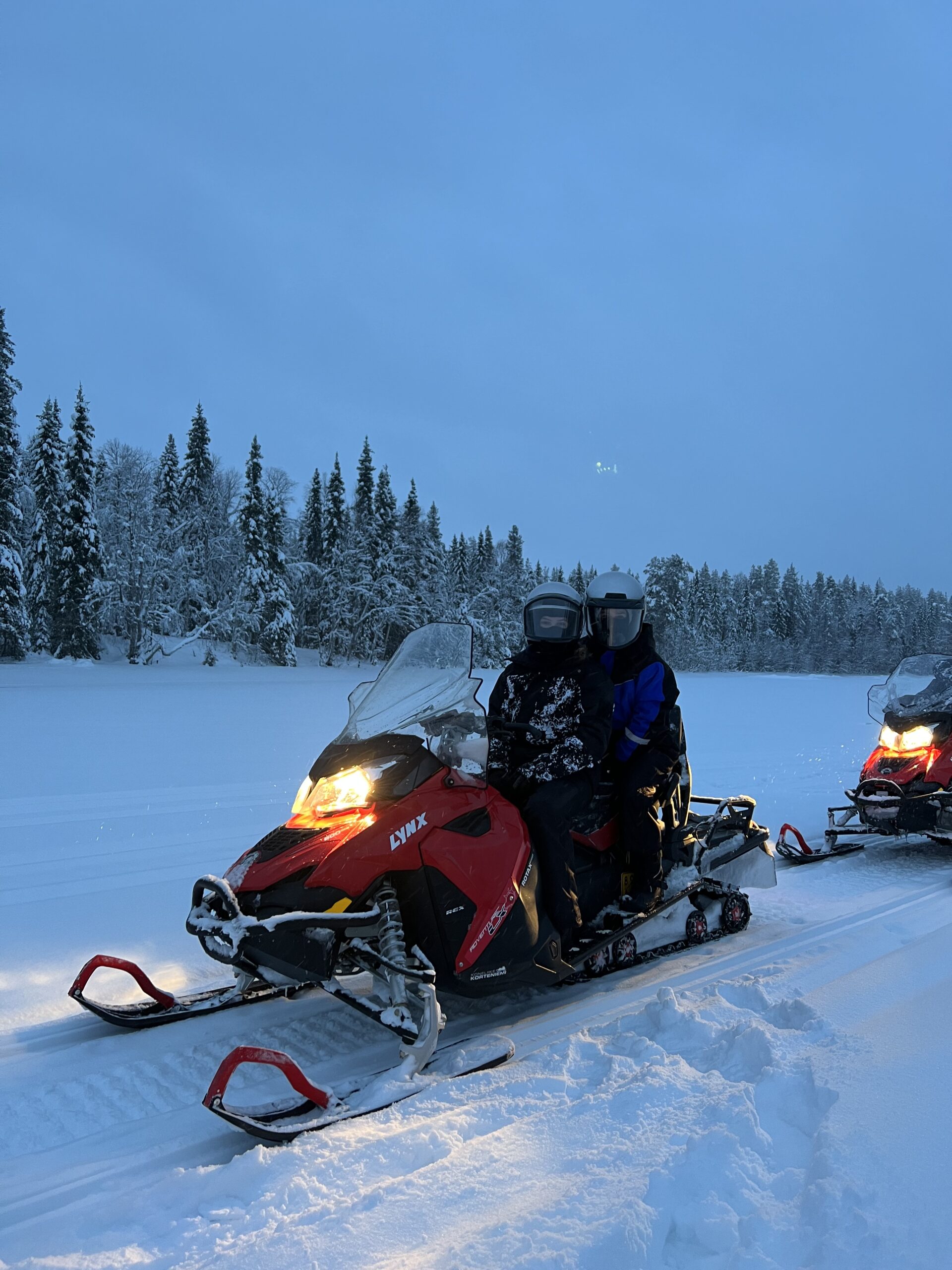 Snowmobiling is another adrenaline-filled way to explore the terrain in Finland, albeit a tad noisier. Fly through narrow paths and swerve around tall arctic pine trees. Feel the brisk, dry air on your cheeks (which thankfully will be the only exposed skin on which to feel it) and notice your eyelashes begin to freeze over. Don't worry, they will thaw later.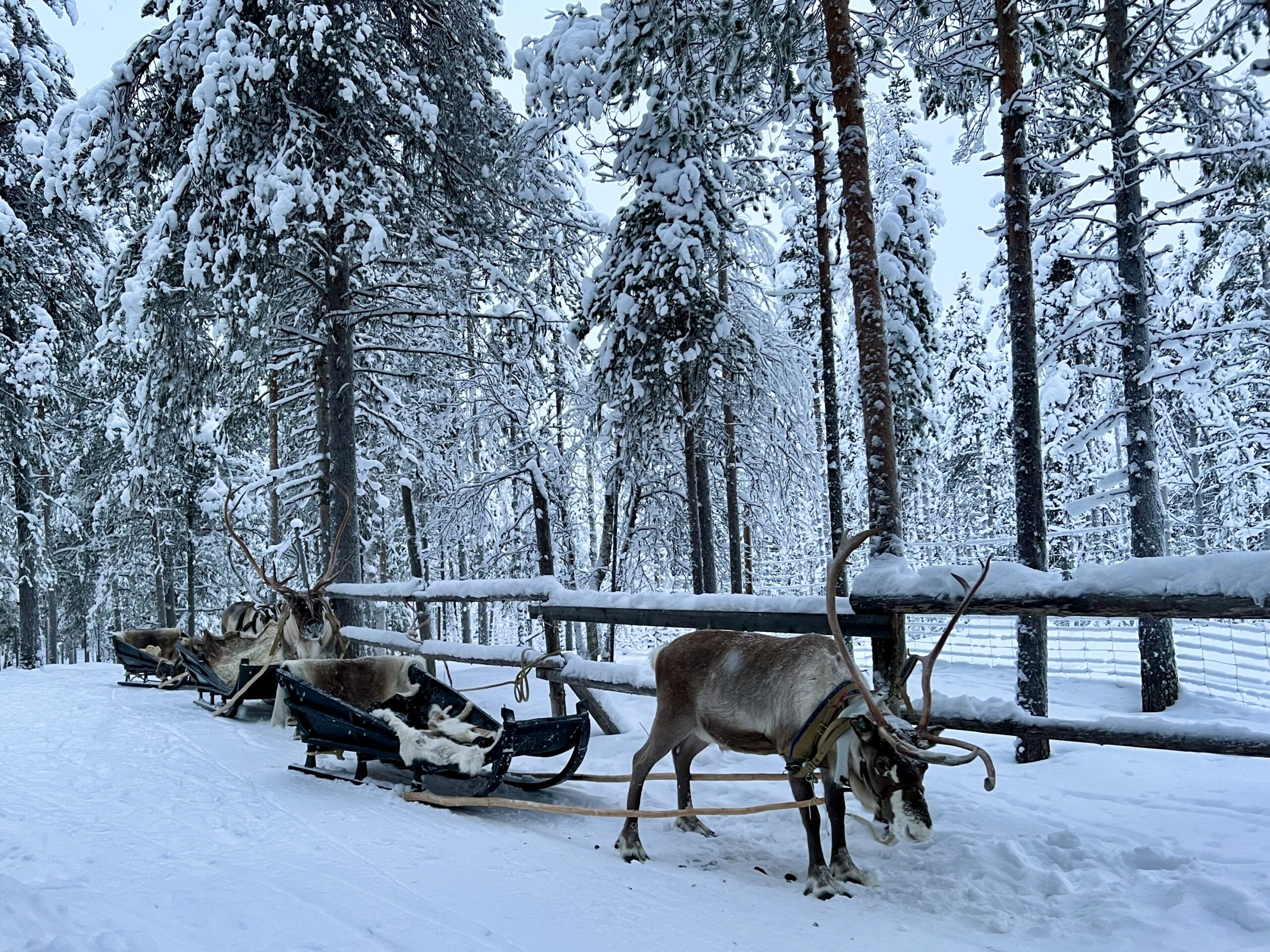 Reindeer sleigh riding is an experience unique to this part of our planet. Reindeers have a long, rich history in Finland and many reindeer farms offer tours along with sleigh rides. Reindeer are semi-domesticated creatures that feast on mushrooms, among other plants. The wild mushrooms give them their distinctive and endearing loopy temperaments. But have no fear, reindeer sleigh riding is as safe as it gets. Slow-moving and dreamy, reindeer sleigh rides are not only for kids and Santa. They're one of the most peaceful and tranquil ways to spend an afternoon in Finland.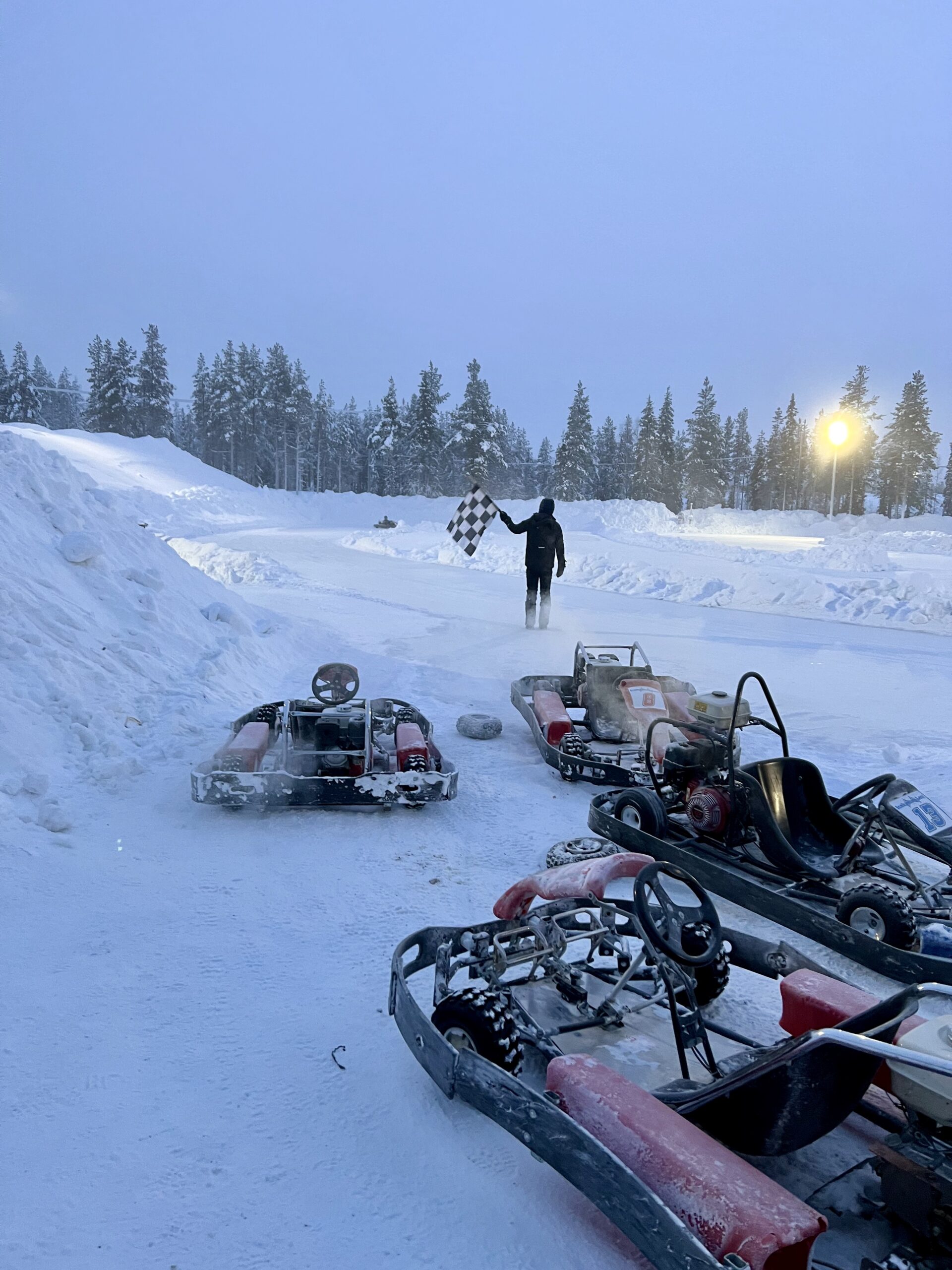 Ice-karting will undoubtedly bring out your overly competitive inner child. Ice-karting reminds me of the Tyco Maximum Heat Racetrack I loved as a kid. My husband, two kids, and I race around the glossy, ice-covered, oval track at high speed as if we are competing in NASCAR. While the day is bitterly cold, no one complains — not even my teenage daughter. This is due to one well-stocked gear hut and two handsome young Finns.
Yet, contrary to the list above, outdoor activities and excursions are not limited to fast vehicles or slow mammals. Snowshoeing, snowboarding, skiing, ice skating, and sledding are all available in this winter wonderland. No need to be put off by arctic temperatures. Many hotels and lodges also have gear huts filled with snowsuits, boots, helmets, and cold-weather equipment to ensure guests are toasty throughout their days.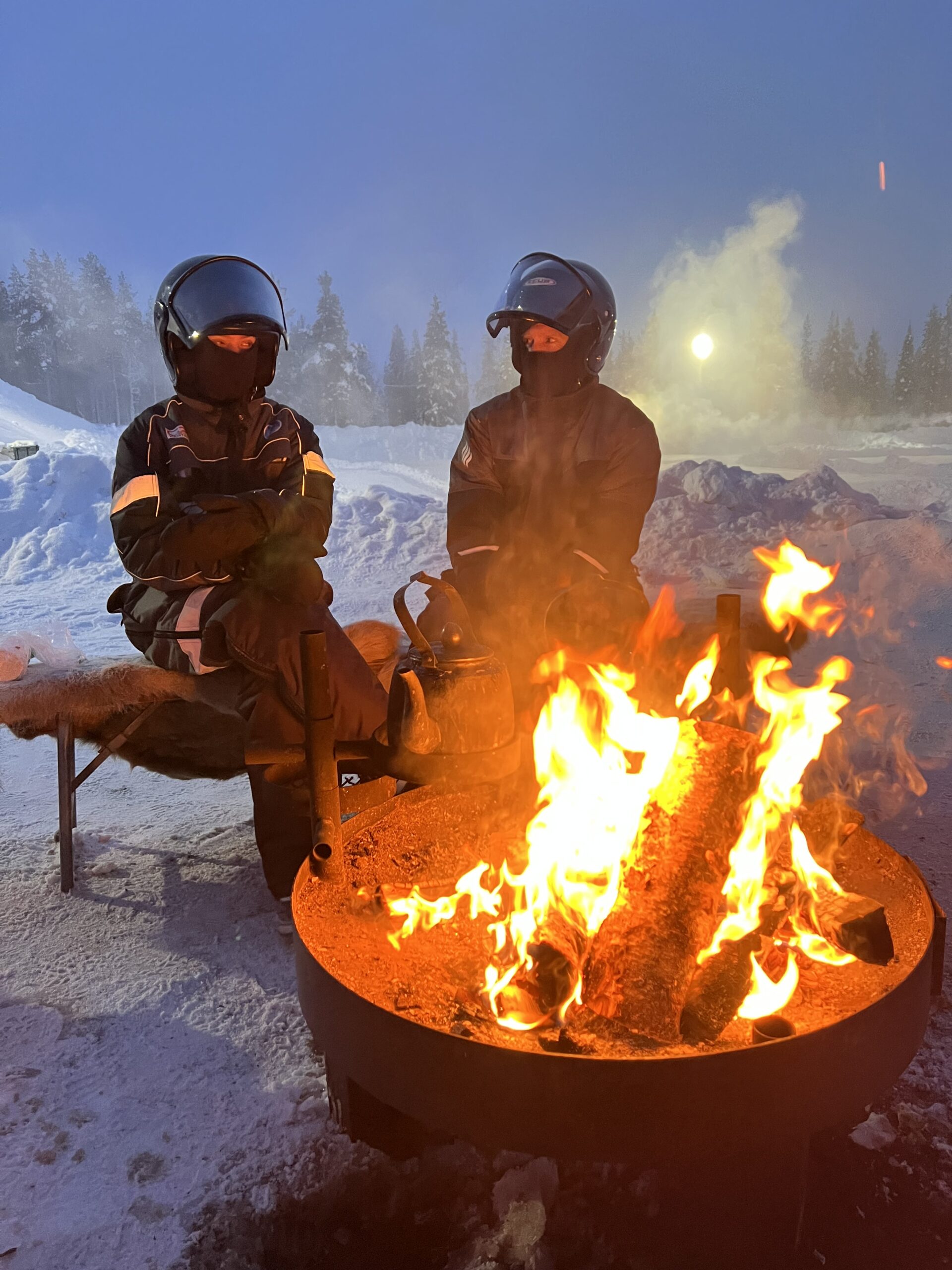 In fact, the Finns are masters in finding ways to offset the cold. Many of the activities listed above are designed to keep guests comfortable by offering a mid-activity break. That break may include hot tea or warm berry juice served by a fire in a traditional kota. A kota is an enclosed hexagon-shaped structure with a central grill surrounded by wooden benches. If it sounds like a scene from a fairy tale, you are spot on. Keep your eyes wide open for Arctic hares and Rudolph.
Lodges will likely have access to a sauna, whether in a communal area or in individual rooms. Saunas have been a part of Finnish history for thousands of years and are an integral part of modern life, as well. But be forewarned—having a private sauna in the room might make leaving the room a challenge. Other cozy creature comforts may include tea kettles, plush robes, and roaring fires. In Finland, you'll find there are plenty of ways to warm up after an exhilarating day outdoors.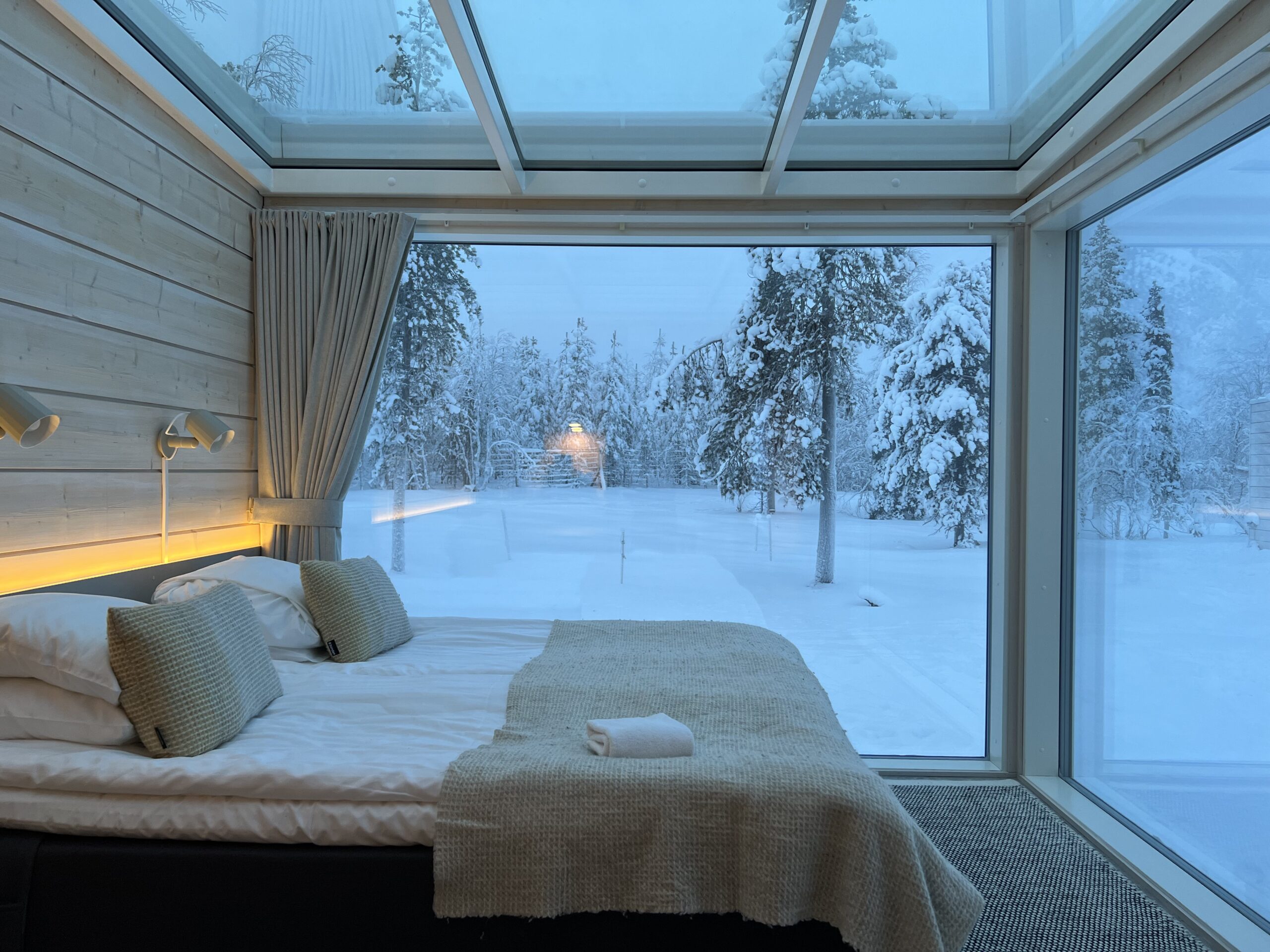 Lapland Highlights
For parents who'd like their kids to have a personal meet-and-greet with Father Christmas himself, look no further than the city of Rovaniemi. Rovaniemi is the capital of Lapland as well as the official hometown of Santa Claus. If the thought of visiting Santa's Village in the Arctic is decidedly not your style, no worries. There are many other ways to fill up your days in Lapland.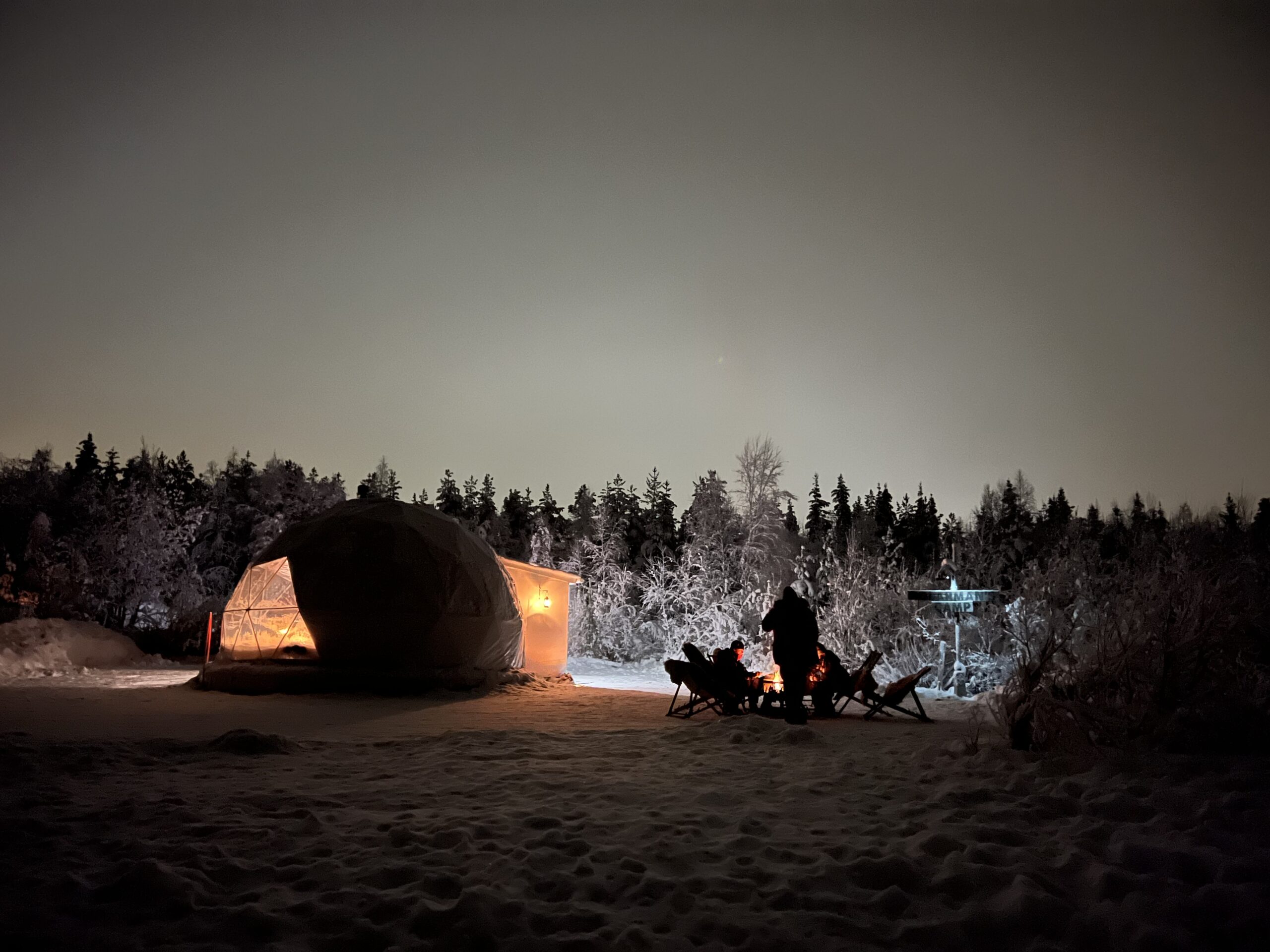 For instance, learn about the traditions of the Sámis, the indigenous people of Lapland. Organize an evening of storytelling with a local Shaman on a dark, cold winter night. As he recounts the stories of his ancestors, the northern lights will likely dance and glow directly above you. Head to the town of Levi for an authentic igloo experience, complete with an outdoor bonfire to smoke sausages and enjoy hot toddies.
The thought of staying in a glass igloo or ice hotel gives me the shivers. But the chance to watch the Northern Lights unfold from the comfort of my own bed overrides my fear of being cold. Some lodges are essentially a cube, with windows covering four out of six sides. This makes viewing the aurora borealis very easy. However, it makes sleeping very difficult. Once I decide that sleep is less important than seeing the elusive lights, I'm content.
The Gift of Travel
The festive season is many months away. Getting your travels planned now will be the best holiday gift you can give yourself. Bragging rights for taking on one of the most unique and adventurous destinations in the world is the red velvet bow on top. You don't need to believe in Santa Claus to appreciate Finland—it's within reach whether you are naughty or nice. But let's all agree that it's nicer to be nice.
Come September, when everyone else is scrambling to find a place to go for the holidays, you'll have a great one on the books.
A phenomenal one, in fact.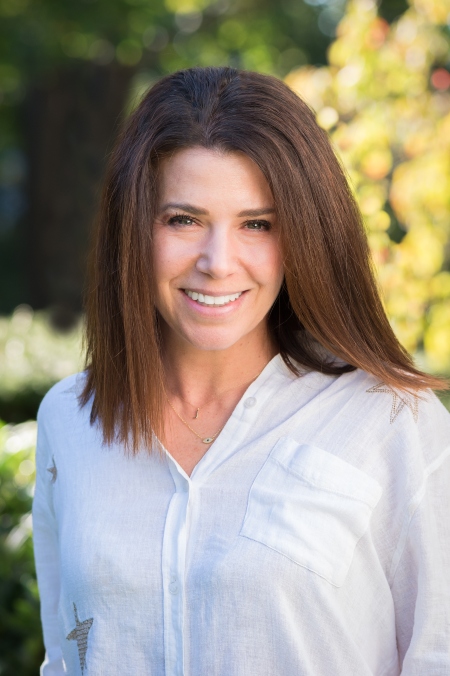 Jamie Edwards is an avid traveler, travel writer, and photographer. She launched I am Lost and Found, her adventure/luxury travel website after 25 years of living and traveling around the globe. Jamie's goal is simple, to inspire travel.
CIRE Travel is a full-service travel agency headquartered in New York, NY. Our expert team supports clients across the country and around the world.
---
Where in the World Do You Want to Go?
Inspired to plan your next weekend getaway, vacation or trip of a lifetime? See that form below? That's all it takes to begin your next epic travel story.